November 1, 2022
A Unique Insider's Perspective on Family Travel in Asia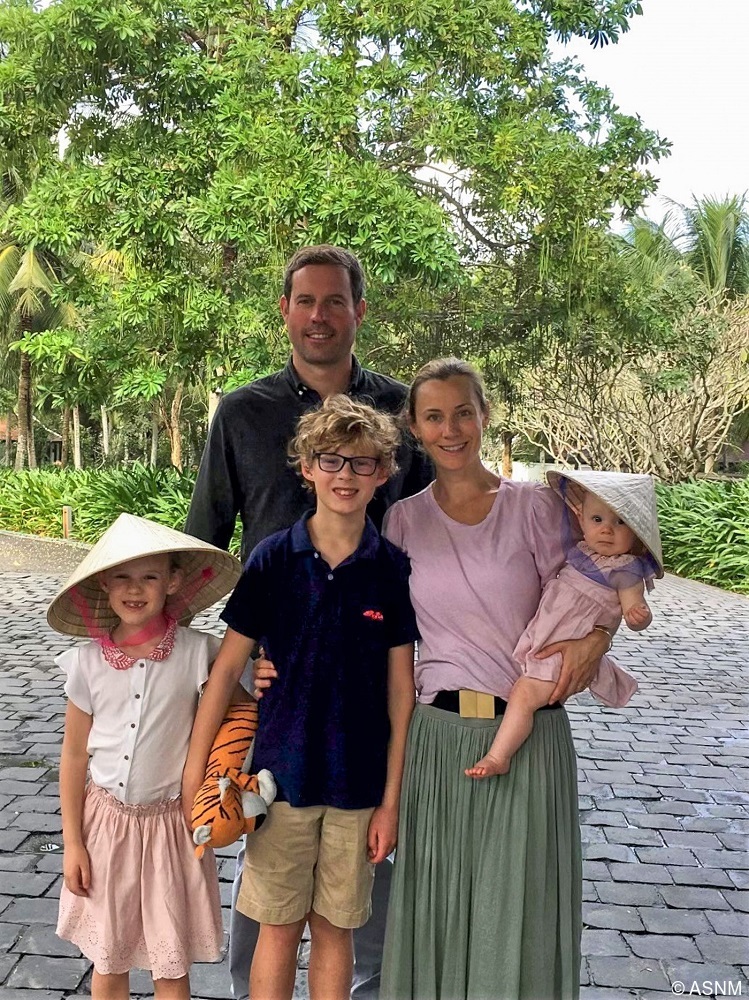 Artisans of Leisure travel specialist Ann-Stewart ("Sashie") MacNaughton (maiden name Nichols) grew up in Hong Kong and has spent many years living and traveling in Asia. Read more about her unique insider's perspective on travel in Asia.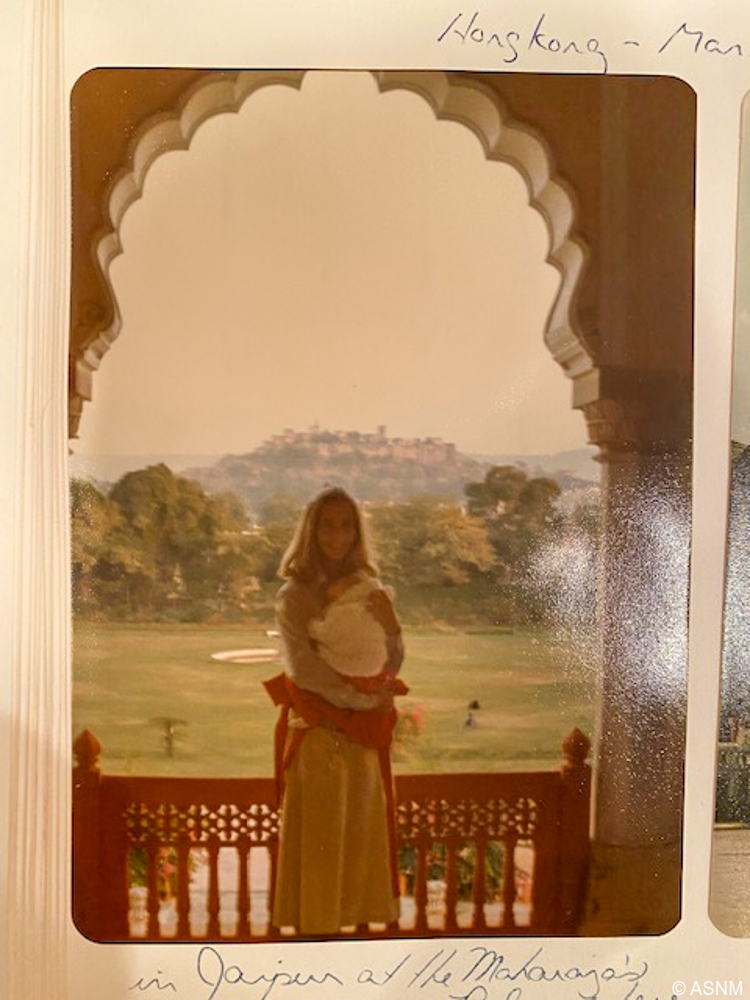 Q: Tell us about your childhood in Asia. What brought you there?
A: My family lived in Hong Kong from 1979-1983 and again from 1990-2012. We moved there for my father's job in international finance.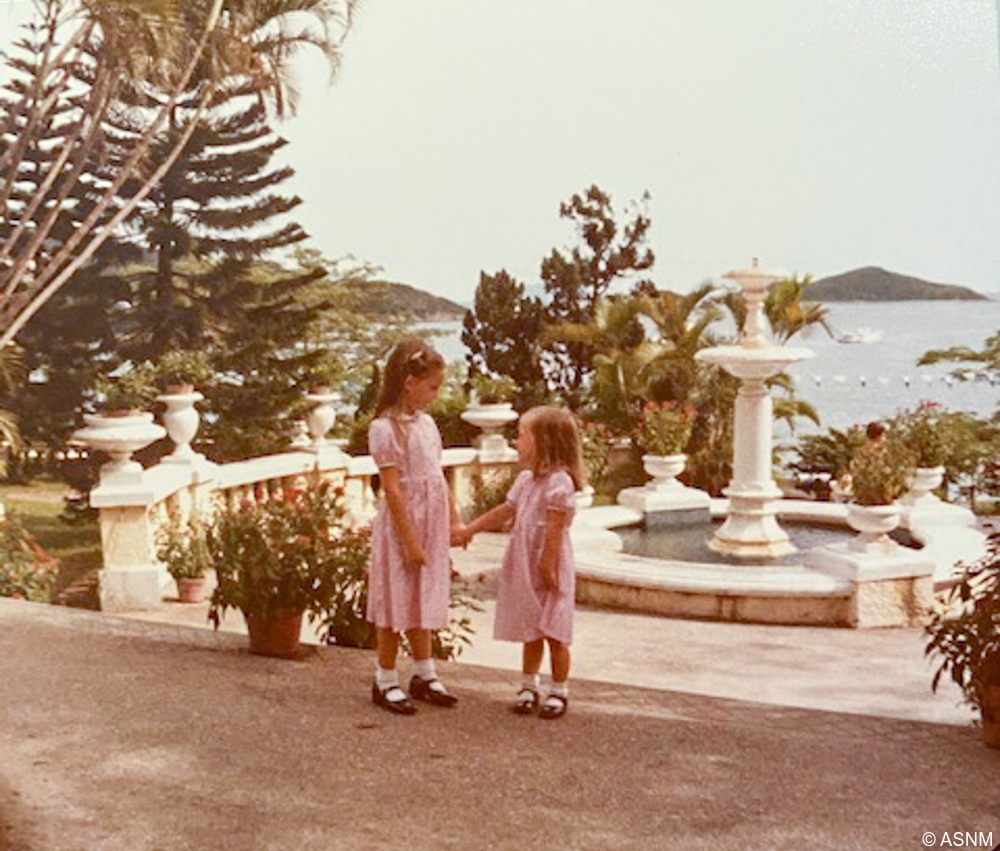 Q: What was it like growing up in Hong Kong?
A: It was an incredible experience. My earliest memories include our house in Chung Hom Kok, shopping with my mother in Stanley Market, and birthday parties with our dolls at the Repulse Bay Hotel.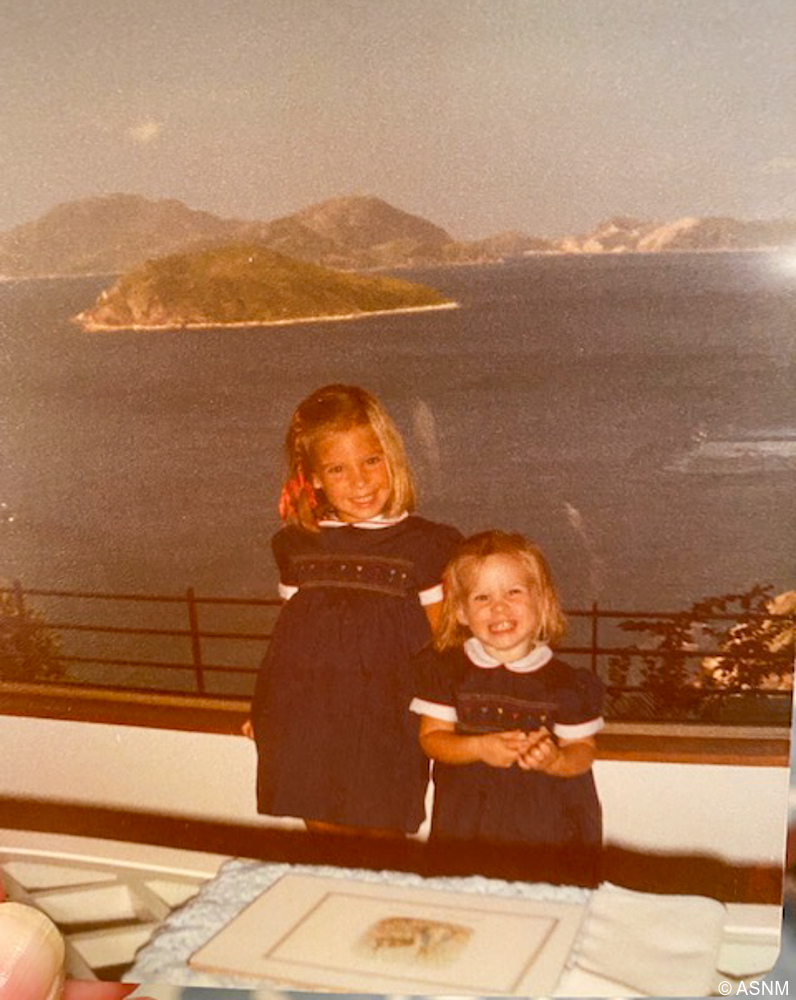 Whenever we had visitors, we would take them up the Peak Tram – I still remember the sensation of the incredibly steep ride with fantastic views of the city below. As a teenager, we would have dinner picnics at the beaches of Shek O and Big Wave Bay.
I loved attending festivals such as the Mid-Autumn Festival, an ancient Chinese festival that celebrates the harvest and full moon. We would celebrate by decorating sandcastles on the beach with candles and floating colorful lanterns in the water.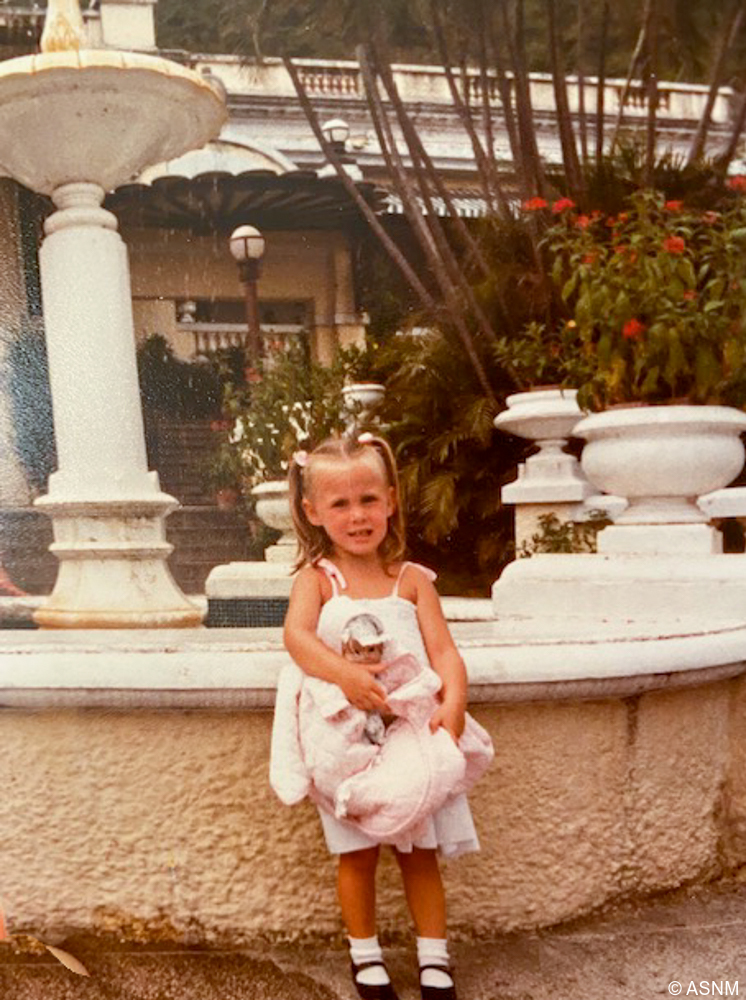 We did a lot of hiking in Hong Kong every weekend. The British set up a wonderful network of hiking trails throughout Hong Kong territory, much of which is quite steep.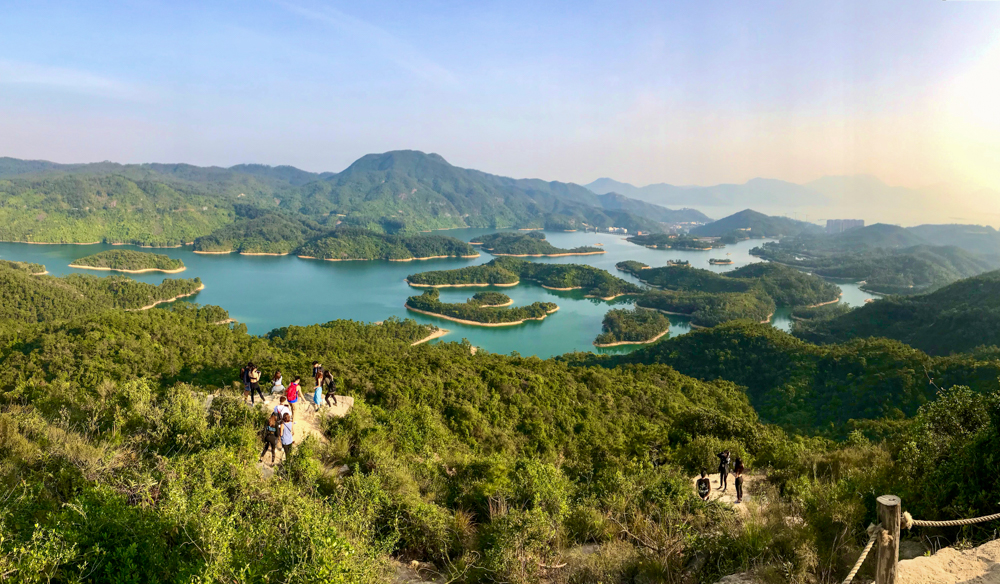 Notable hikes include Dragon's Back on Hong Kong Island and Lantau Peak, the second highest peak in Hong Kong. Inevitably, these hikes offer a good workout and gorgeous views of the South China Sea, but they also offer pockets of culture along the way such as Buddhist monasteries, Chinese temples and rural fishing villages.
A lot of Artisans of Leisure clients like to go hiking in Hong Kong and we arrange guided hikes on both of these trails.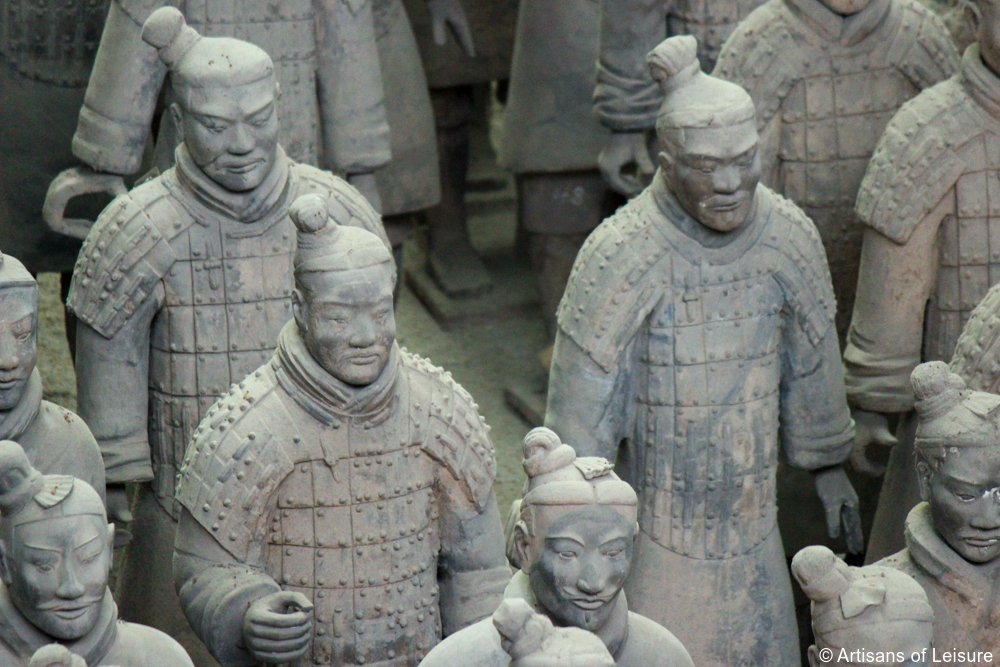 We traveled often in mainland China. I have fond memories of going to Xian with my Mandarin teacher to visit her family. Xian is the ancient capital of China, a major stop on the Silk Road and home to the Terracotta Army. Xian is a must for a lot of our travelers visiting mainland China.
We spent the day cooking and eating with her family in their very bare house on the edge of the communal farm where they all worked. Her grandmother still had bound feet and shuffled around next to me all day. She showed me her kang bed (also known as a bed-stove, it's a clay platform with an oven beneath it). My teacher's niece was studying the entire time upstairs in her room, which was also very bare, with just a bed, a desk and a chair. I remember that written all over the walls in pencil was "Study Hard, Study Hard". My mother and I rented bikes and explored around the Xian City Wall. It was an incredible weekend trip!
My sixth-grade classmate and I dared each other to swap lunches—my peanut butter & jelly sandwich for her bag of dried grasshoppers. We never did it, we were too scared of the other's lunch!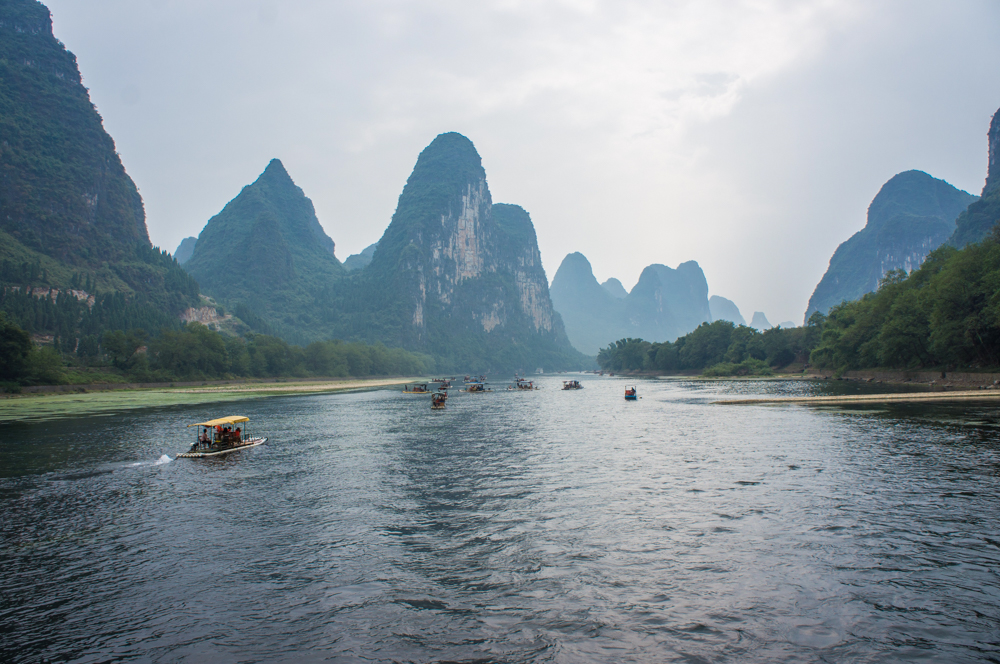 Q: Did you travel a lot elsewhere in Asia during those years? Were any trips particularly memorable?
A: We traveled extensively. During Chinese New Year we would often travel within China, to places such as Guilin and Yangshuo. At other times, we would take trips to nearby countries. One trip was to visit family friends and volunteer at a local school in Dharamsala, India. Another time we hiked up Mount Kota Kinabalu in Malaysia. My 10th-grade history field trip was to Saigon, Vietnam, and it happened to coincide with my parents and uncle visiting Vietnam on the same weekend. My uncle served during the Vietnam War, and it was comical to bump into my uncle from Indiana while on a school trip at the Cu Chi Tunnels!
Q: Where do you recommend for first-time visitors to Asia? What about repeat visitors?
A: For first-time visitors, I recommend starting in a gateway city such as Singapore, Bangkok or Hong Kong—it's a great way to get a feel for the region.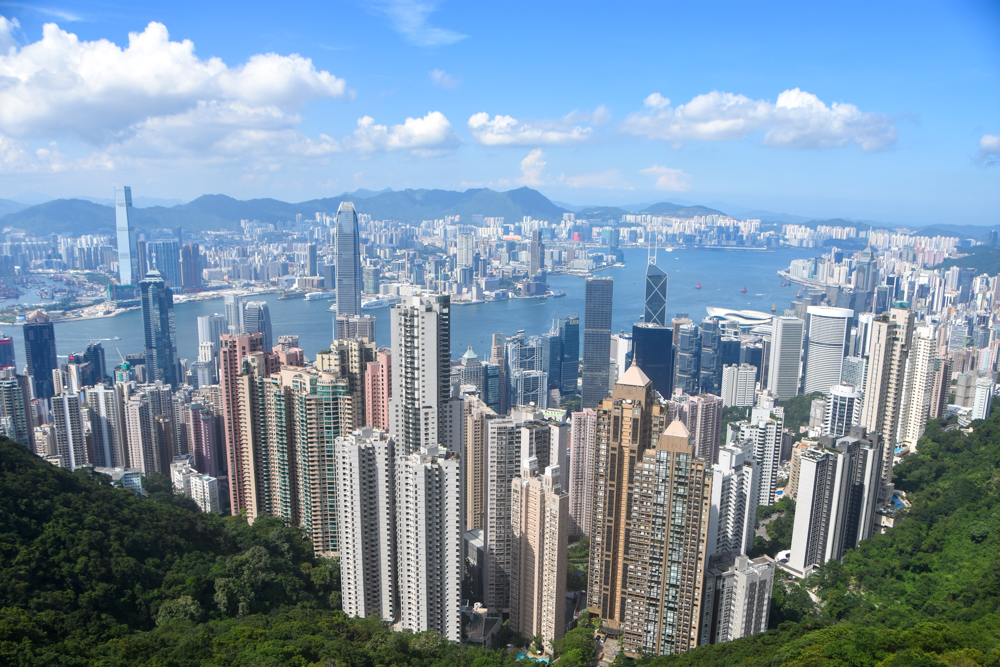 Especially when considering jet lag, I always prefer to start the trip in a bustling spot and then end in a more relaxing location such as Bali or Chiang Mai, Thailand.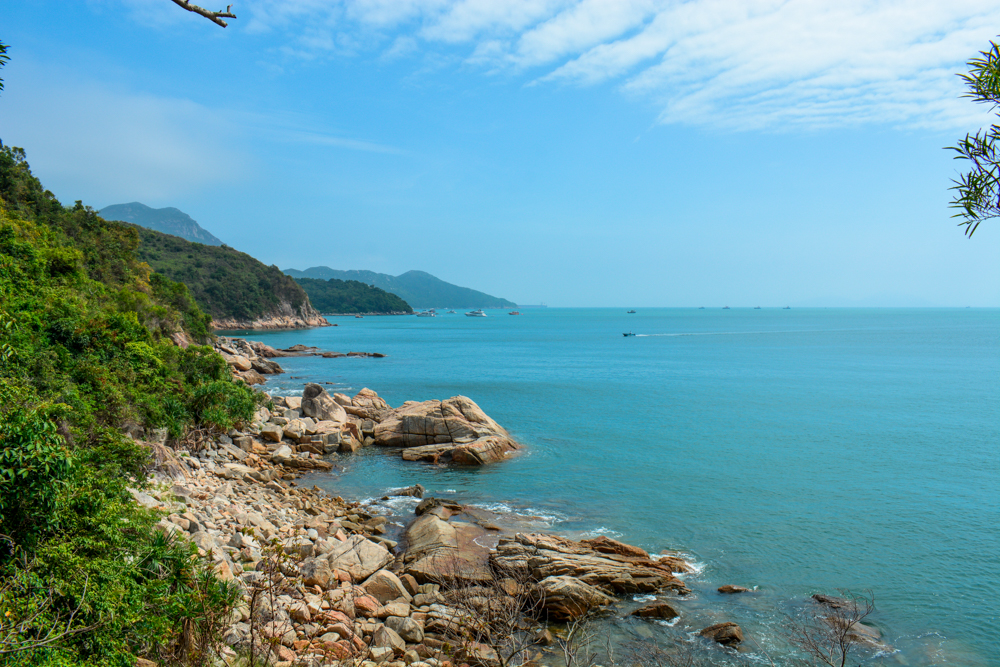 I think that destinations such as Singapore, Thailand, Hong Kong, Bali and Vietnam are perfect for first-time visitors to Asia.
For repeat visitors, I would recommend locations such as Bhutan, remote parts of Vietnam such as the Hill tribes in northern Vietnam, the Himalayas in Nepal, or a luxury safari in Northern India.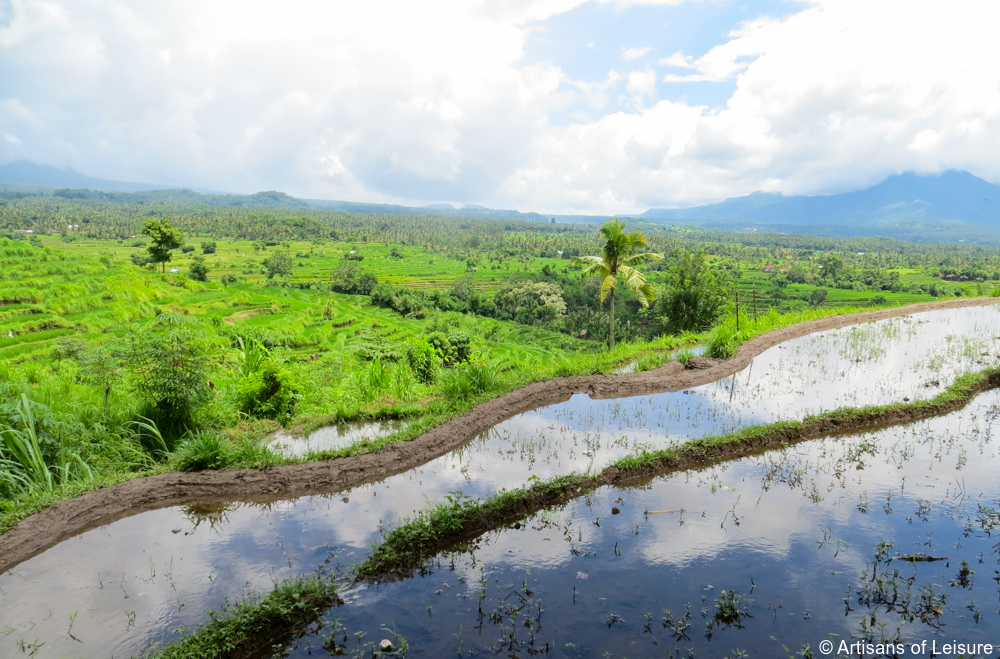 For the more adventurous, white water rafting down the Ayung River in Bali is spectacular, I've never seen such vibrant greenery.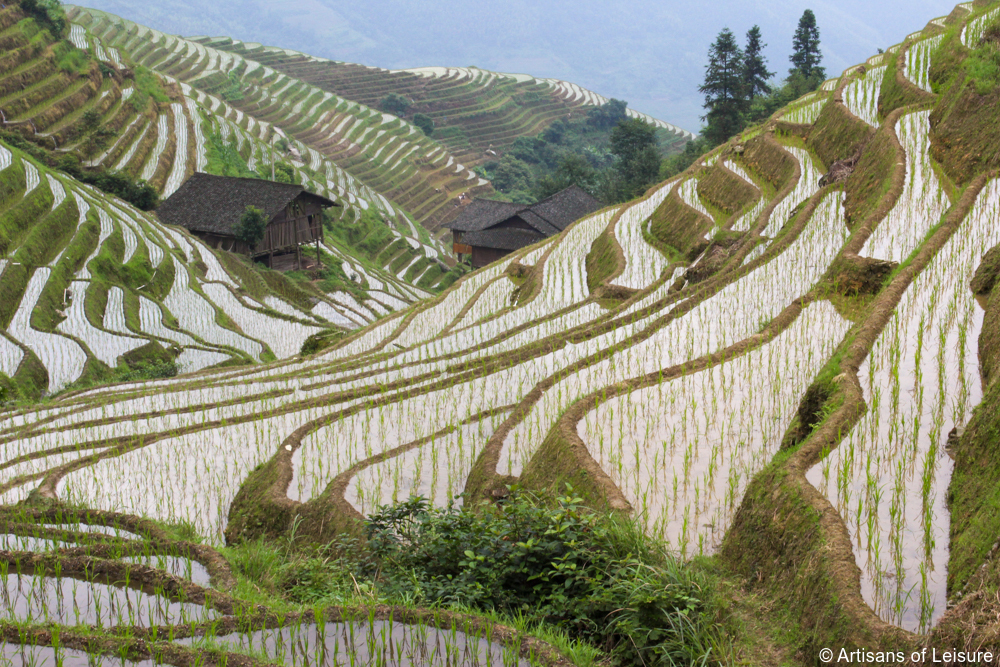 Q: Do you collect anything when you travel?
A: I collect menus from our travels. My grandparents' basement wall was lined with menus from their travels, and I loved reading the different cuisines and having a visual of their globetrotting.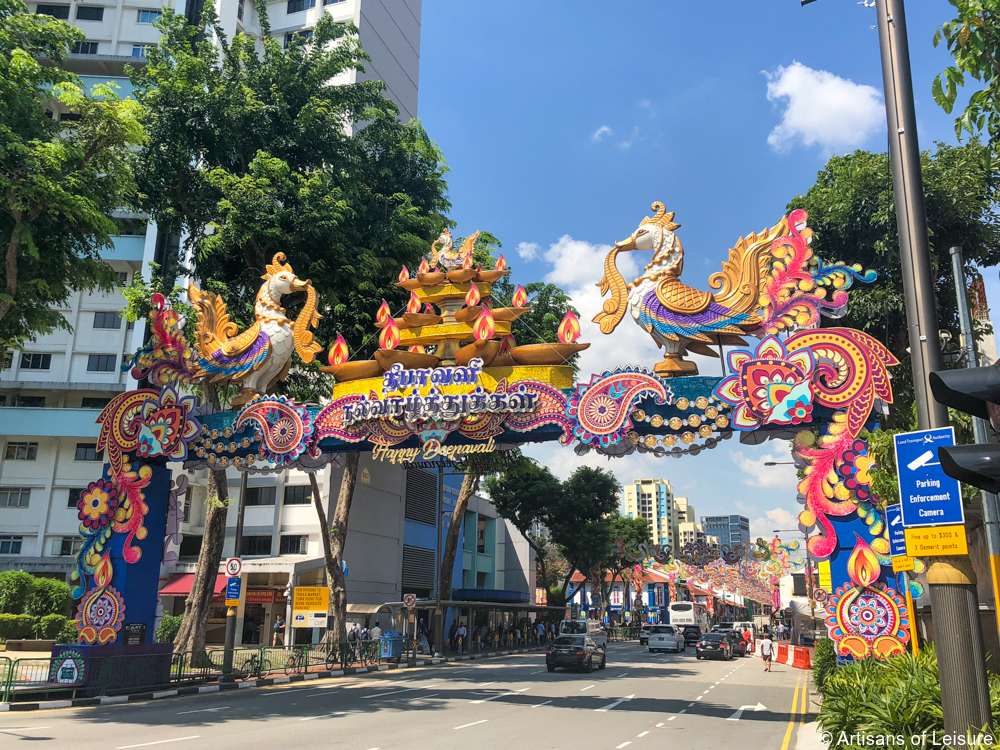 Asia offers great shopping. We go to Little India in Singapore to shop for colorful block print fabrics to use for bedding at home.
During our honeymoon in Bali and Lombok, my husband and I took breaks in between touring to stop at various furniture stores. They have so much to choose from: beds to outdoor dining sets to trays and décor. We picked out a beautiful teak bench inlaid with mother of pearl and shipping logistics couldn't have been easier.
Other favorite purchases include antique puppets from Myanmar and Art Deco lamps from Shanghai.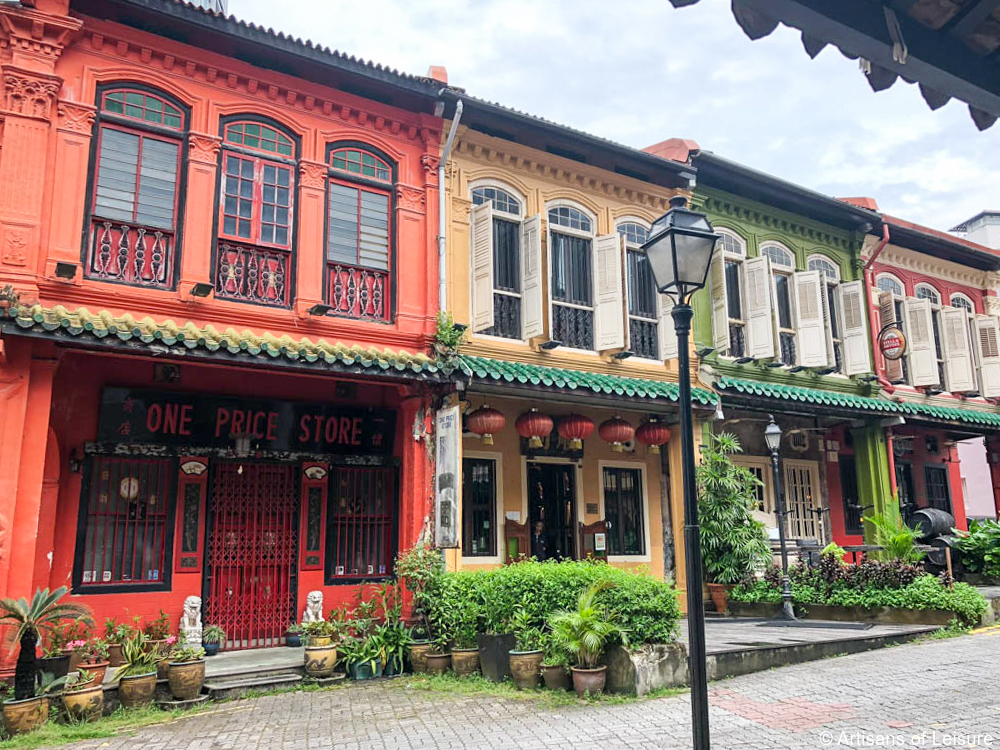 Q: What are some of your favorite hotels?
A: Asia has amazing luxury hotels. Favorites that I return to again and again include Raffles Singapore…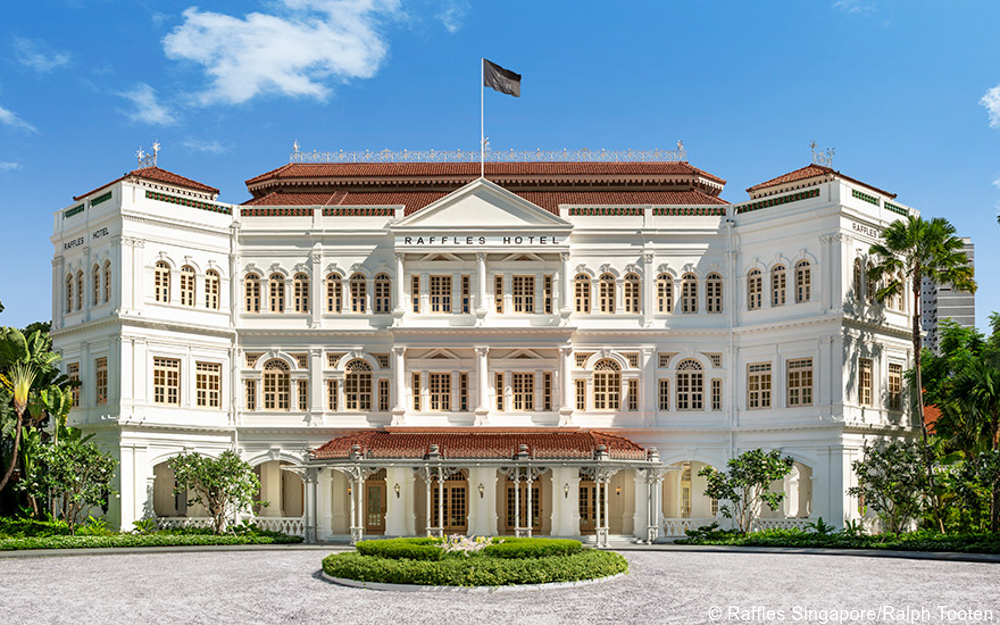 …the iconic Mandarin Oriental, Bangkok…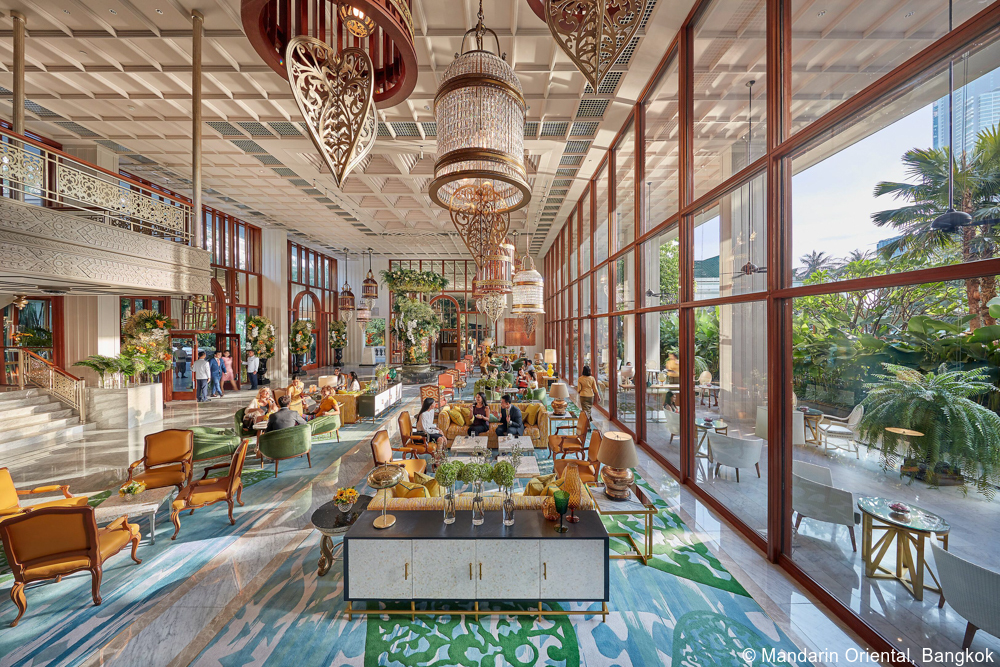 …Amankora, Bhutan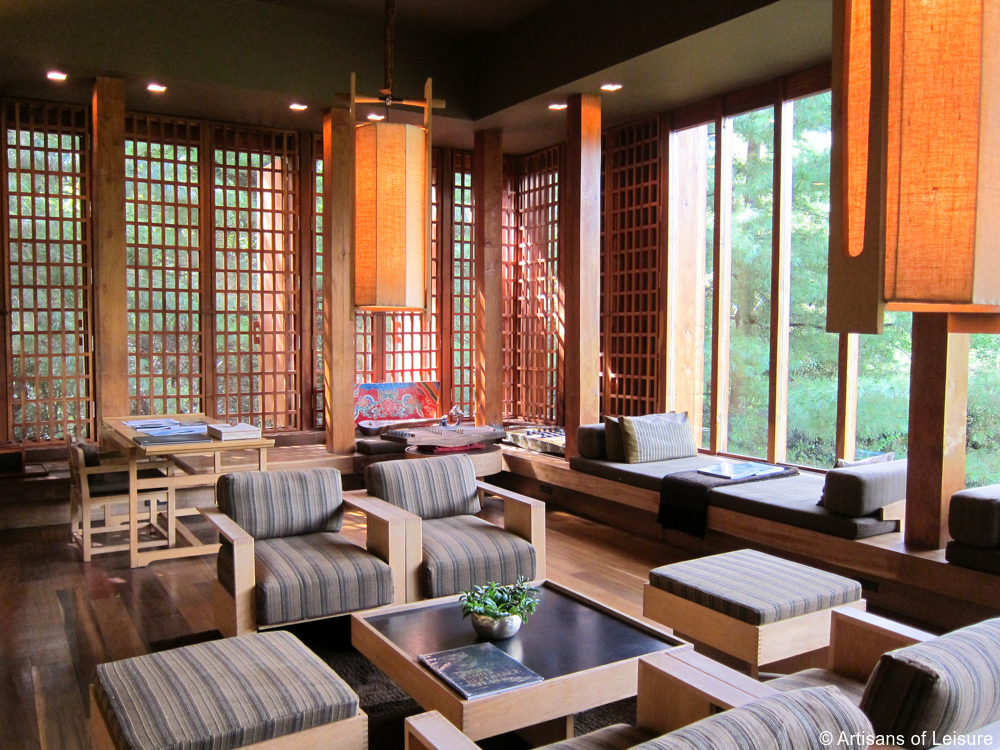 …Amanpuri in Phuket, Thailand…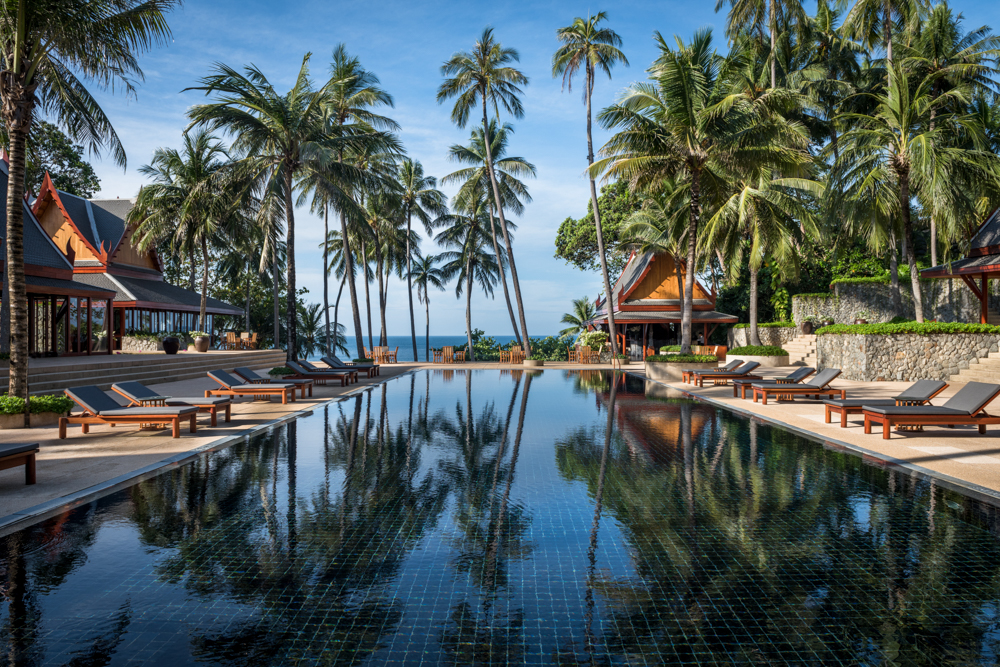 …Sofitel Legend Metropole Hanoi, Vietnam…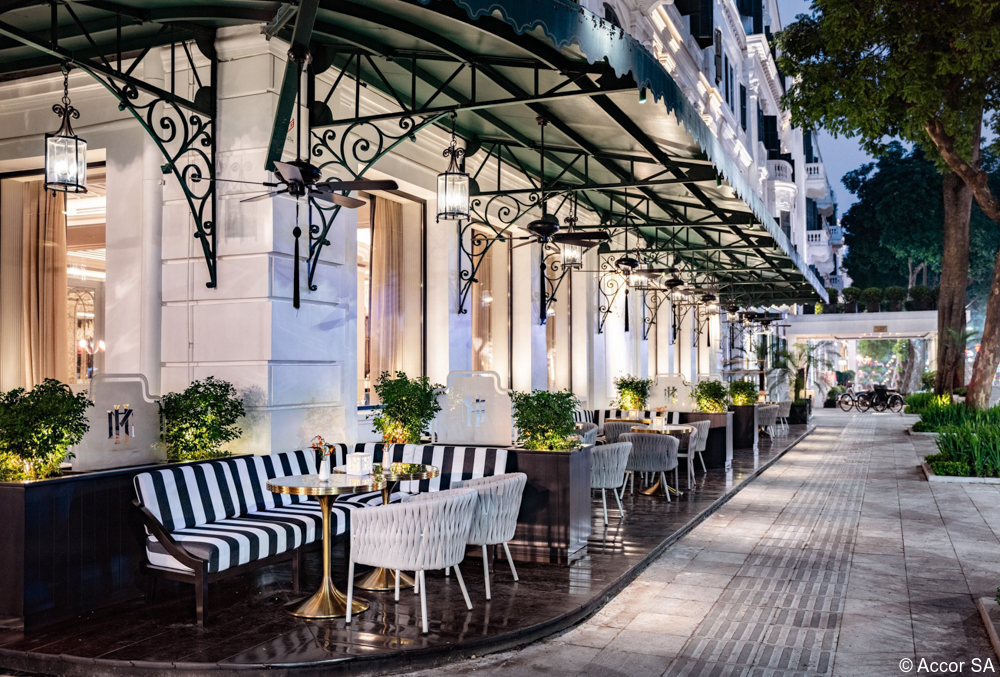 …and Gora Kadan Ryokan, Japan.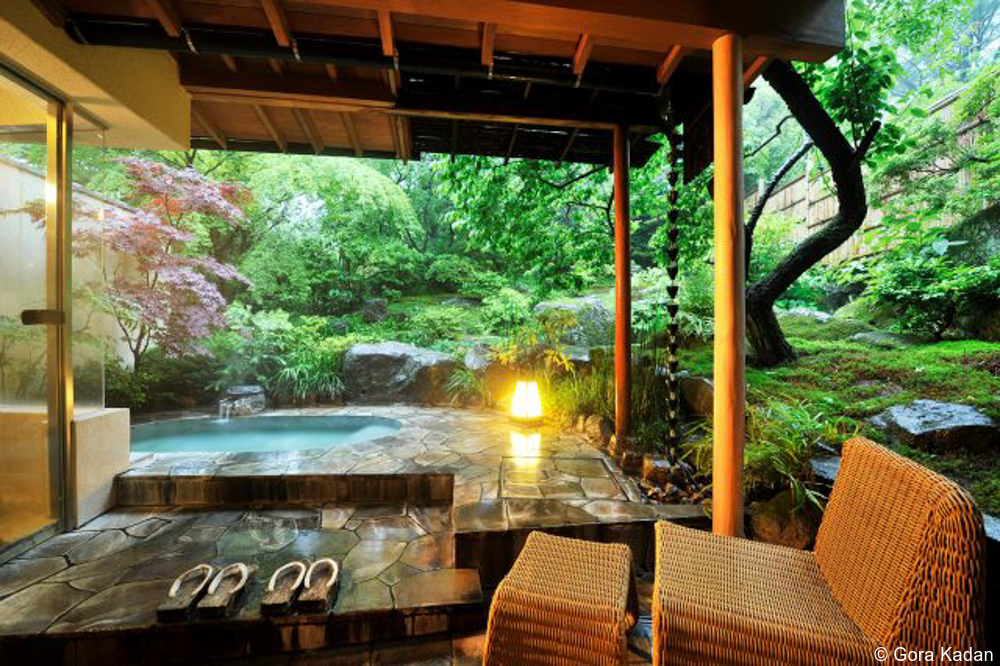 Q: Do you have any favorite restaurants? Museums? Shops? Other sites?
A: The China Club in Hong Kong is fabulous. It's located in the original Bank of China, a small art deco building tucked between skyscrapers right in the heart of Central. The restaurant has the most beautiful tableware (designed and sold by Shanghai Tang, another absolute must) but what really is impressive is the China Club's modern art collection. Some go just for the art! Artisans of Leisure can arrange access to The China Club for our clients.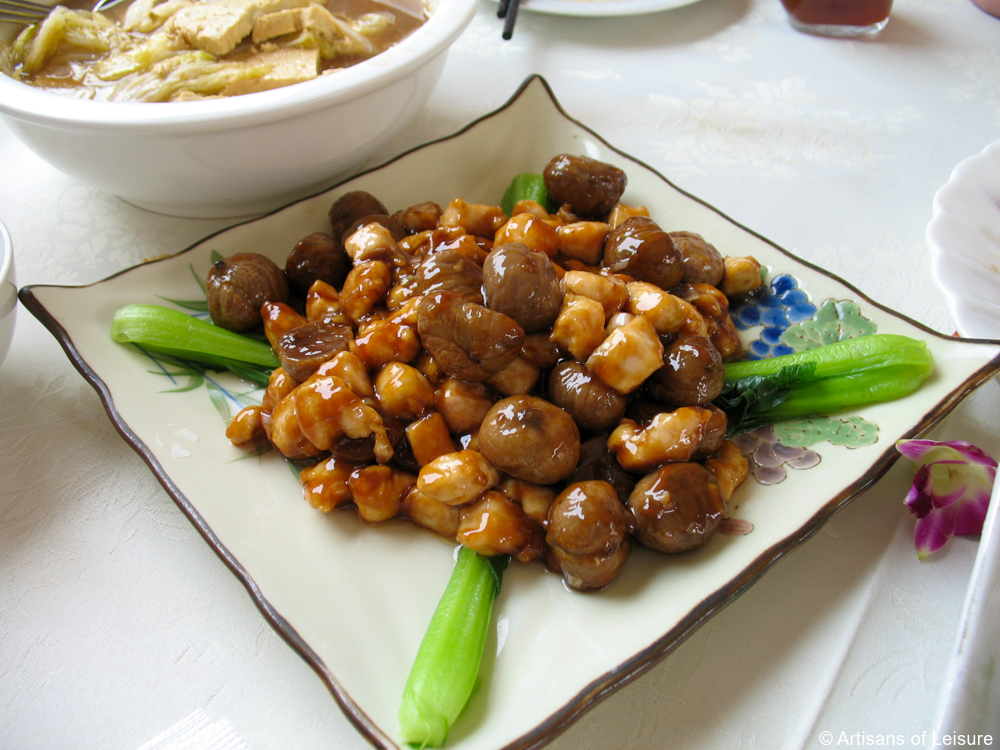 I also love Jim Thompson in Singapore for ambience and delicious Thai food. Tatsuya in Singapore has exquisite Japanese food including sushi. It's located in an old colonial hotel just off of Orchard Road.P.S. Cafe in Singapore.
Also, Din Tai Fong for dumplings and ShanghART in Shanghai, FCC and The Wall in HK for monthly art exhibits.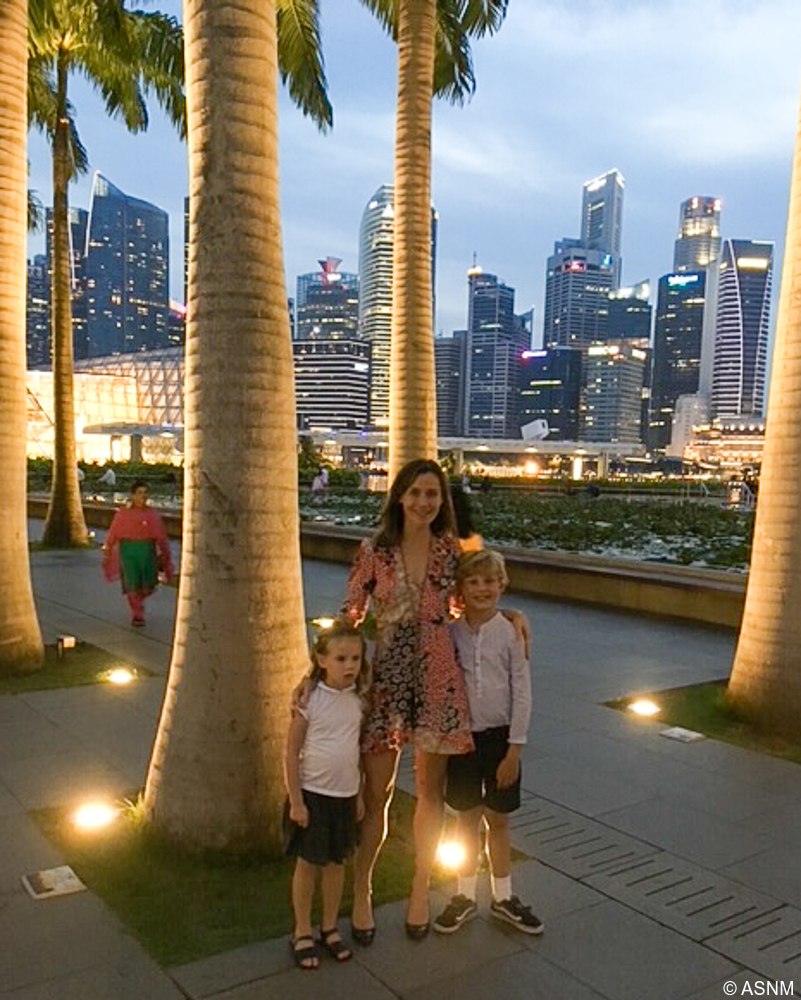 Q: Tell us about returning to Asia on trips with your husband and children. What are your thoughts on traveling in Asia with children?
A: We love it! We try and visit my family in Asia every year.
My sister now lives in Singapore with her family, and we always stop there to visit the cousins.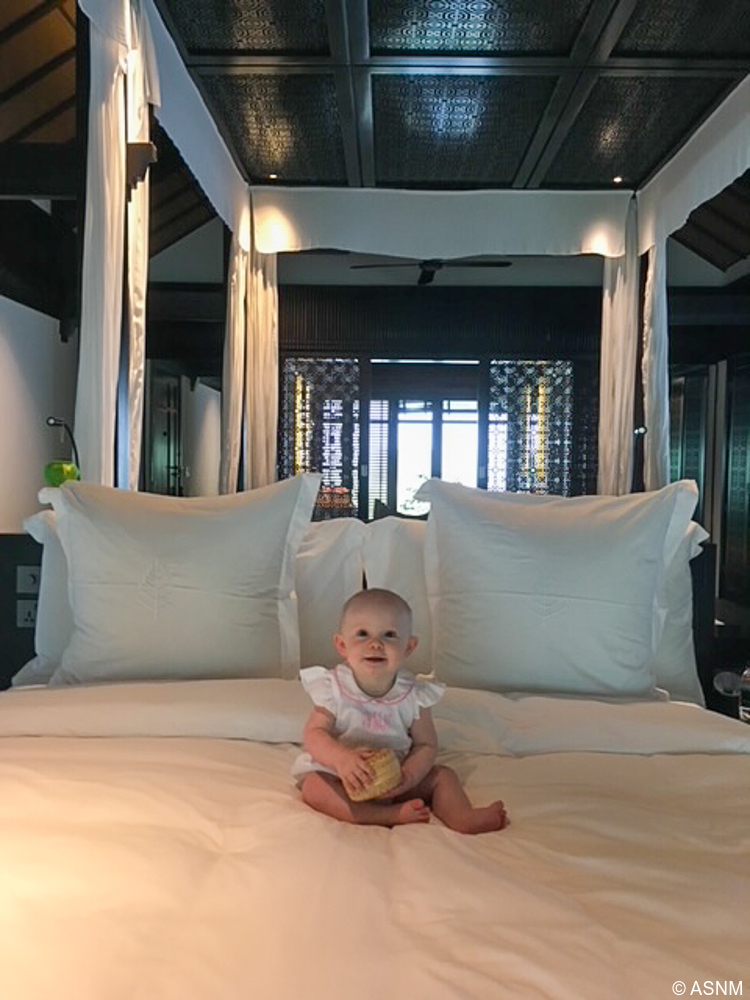 Singapore is an incredible city–my kids love visiting! We shake off jet lag with walking along Orchard Road, where my kids love going in Kinokuniya, a large Japanese bookstore found in cities throughout Asia. There are indoor playscapes for young children such as Amazonia and Gogo Bambini to help with jet lag or for rainy day playtime.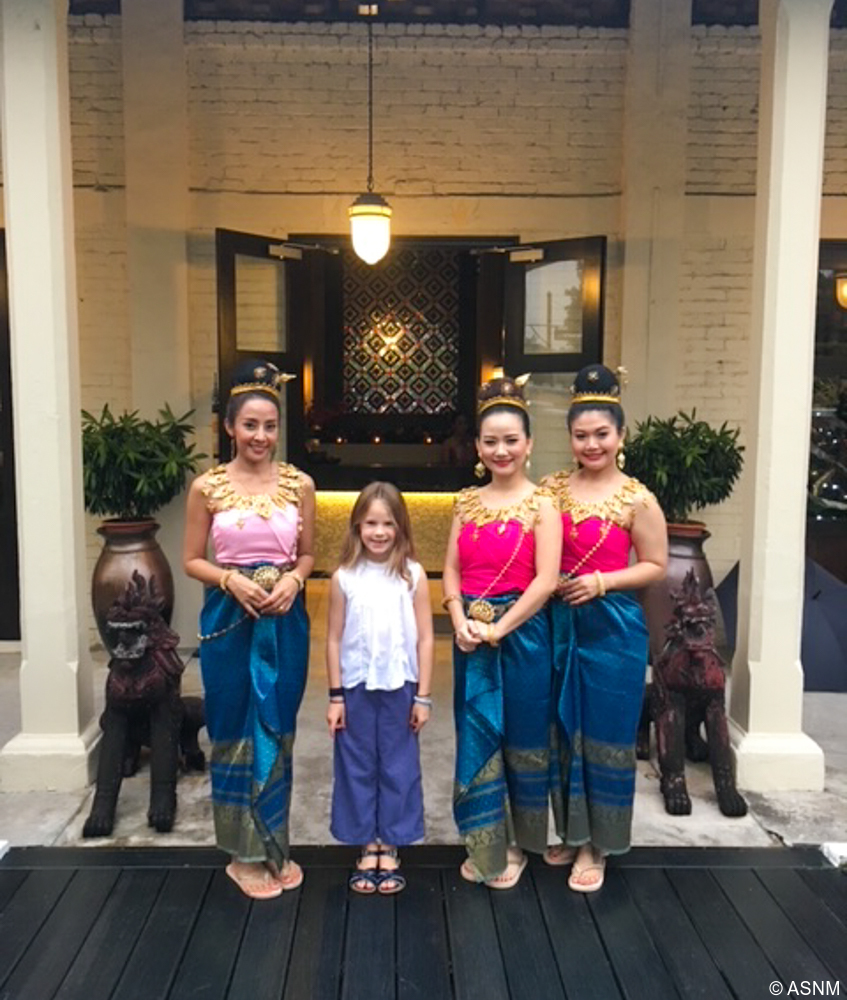 We also visit Little India, the Singapore Zoo, Sentosa, Botanic gardens. We like to eat and shop at Dempsey Hill and Cluny Court.
We always revel at seeing the latest gadgets being sold in Asia that inevitably become popular in the US a year or so later.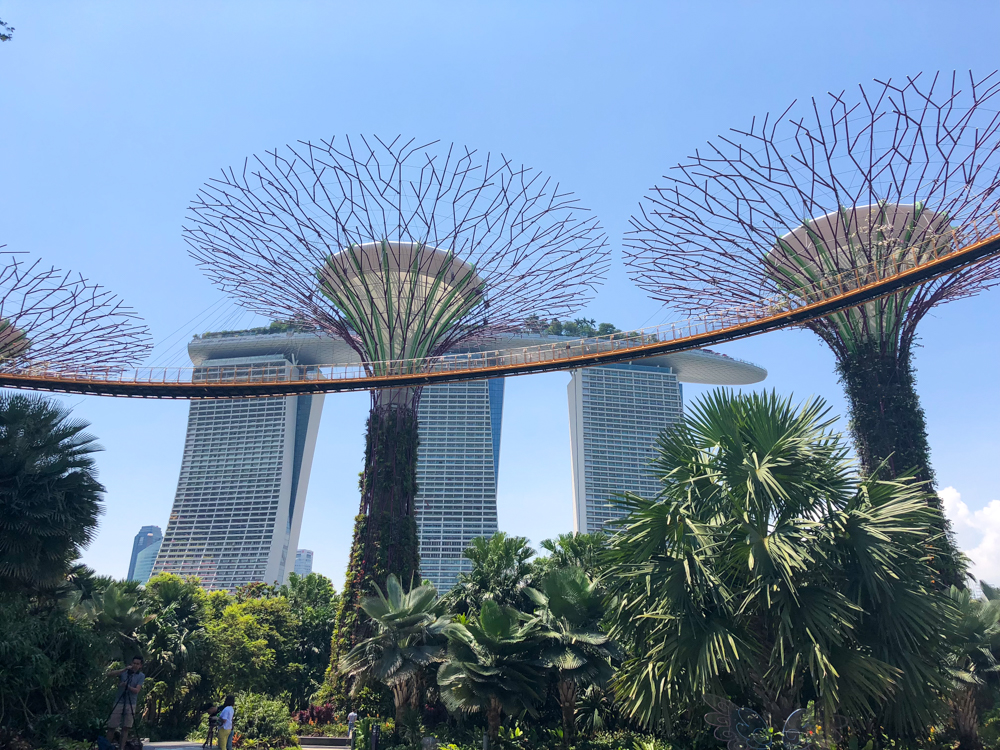 Side trips have included Shanghai, Phuket, Bangkok, Hoi An, Langkawi, and of course, as much time in Hong Kong as possible.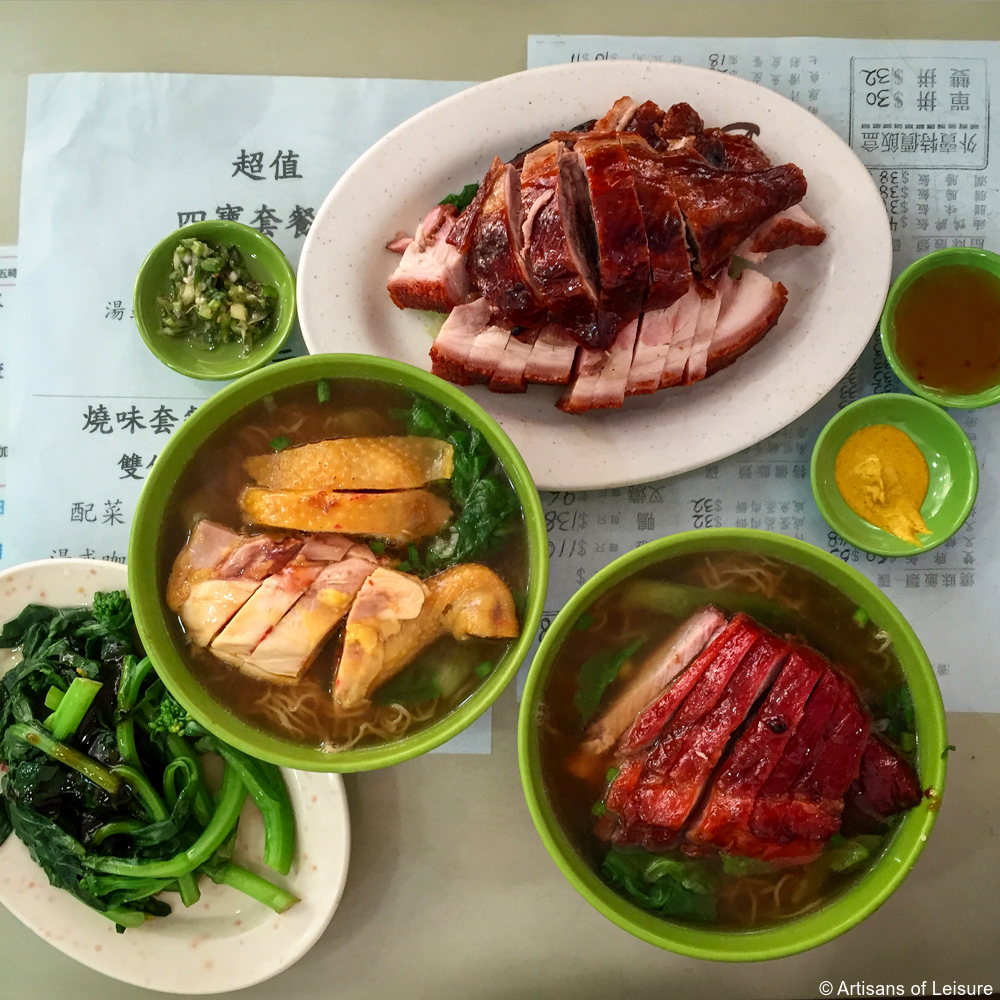 We love taking family cooking classes when we travel. A lesson in Hoi An, Vietnam, was a highlight for our family. We are adventurous eaters, so we've encouraged our kids to pick out their own food when we travel. We eat a lot of dumplings, dan dan noodles (a spicy Sichuan noodle dish), sushi, curries, any and all local flavors.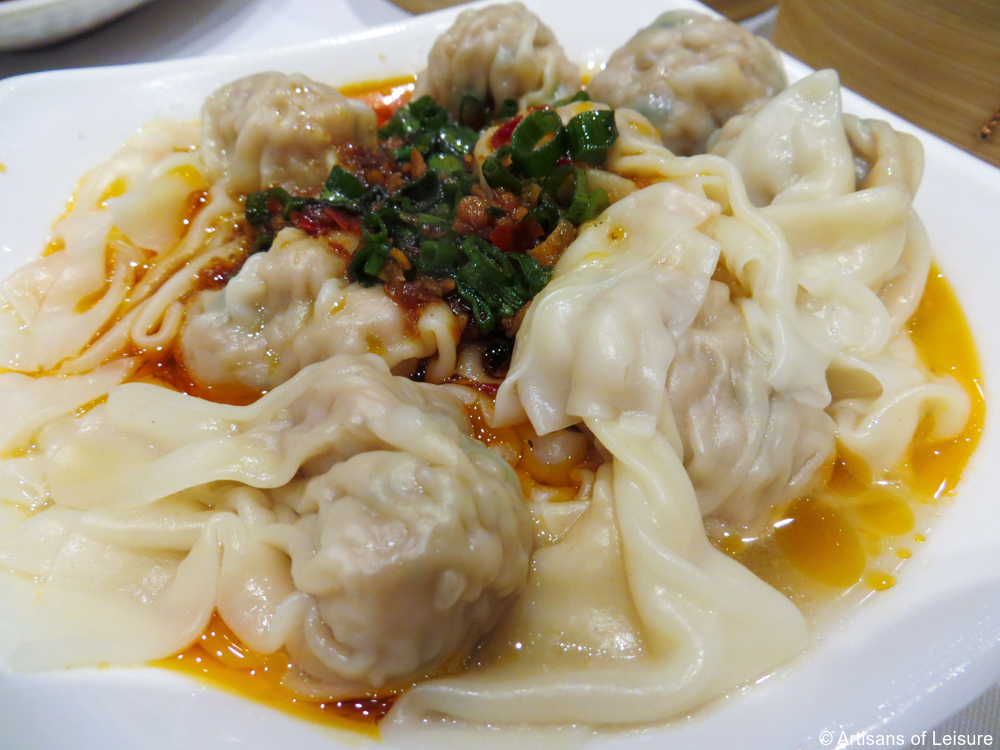 Traveling in Asia with children is incredibly easy, the service is always extremely attentive, and the: restaurant, hotel and airline staff have always been the best anywhere in the world.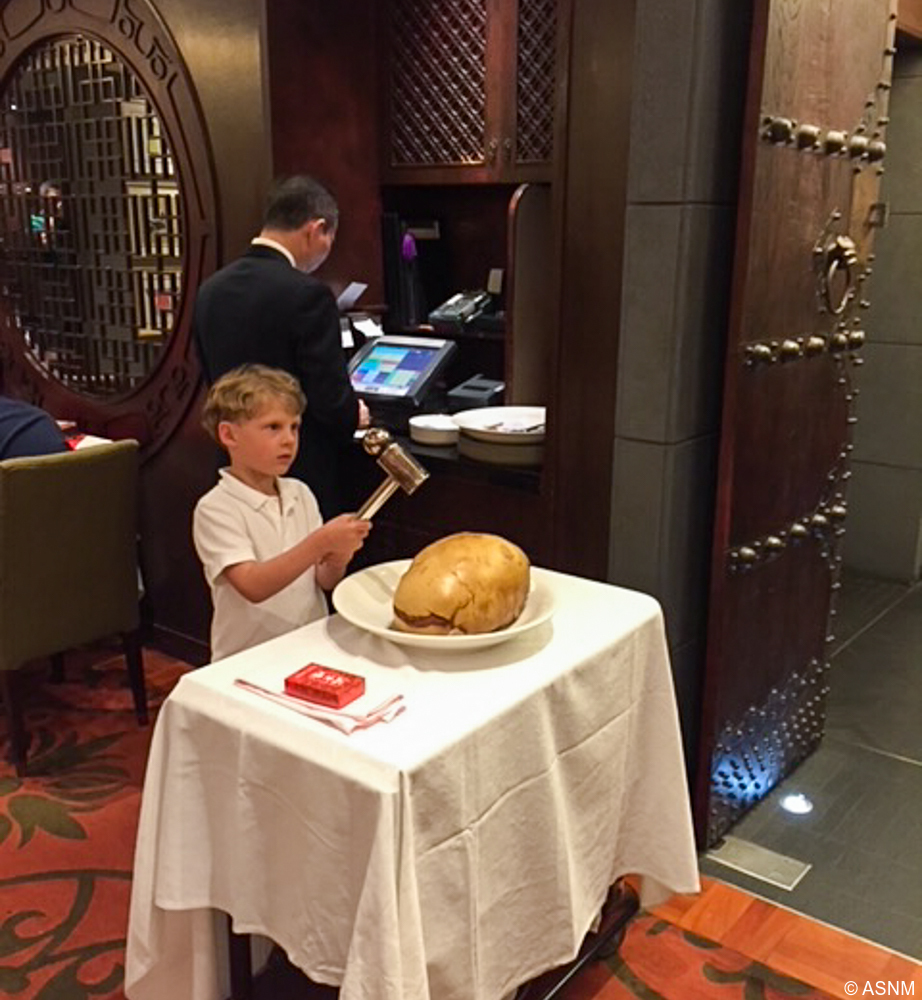 Q: What are some of the challenges?
A: The long flights and jet lag. But, if you can switch to the local time as soon as possible, jet lag isn't too bad, and the long flights are always worth it!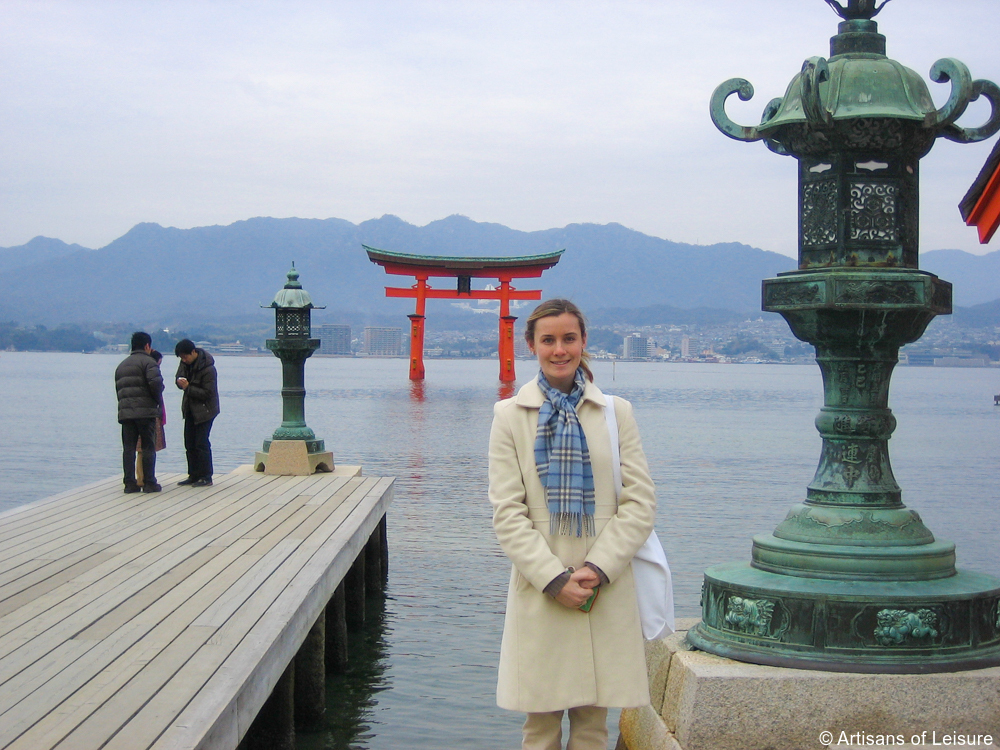 Q: You worked at Artisans of Leisure for several years nearly twenty years ago. Tell us about getting involved in luxury travel with Artisans and how you decided to come back.
A: Working for Artisans feels like an extension of my upbringing, traveling so frequently. We often accompanied my parents on their business trips. My mother was in education and visited schools throughout Asia. From a young age,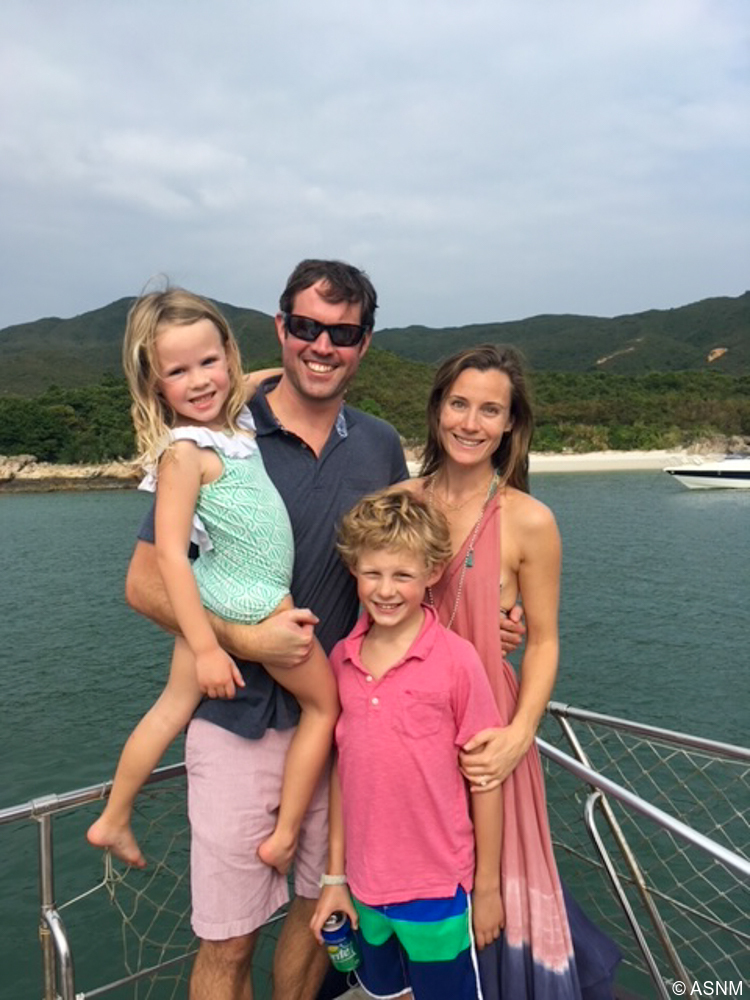 I kept a close watch on logistics – always being one step ahead whether it was contacting the hotel ahead of time to plan an activity or arrange a car service on time for a special outing.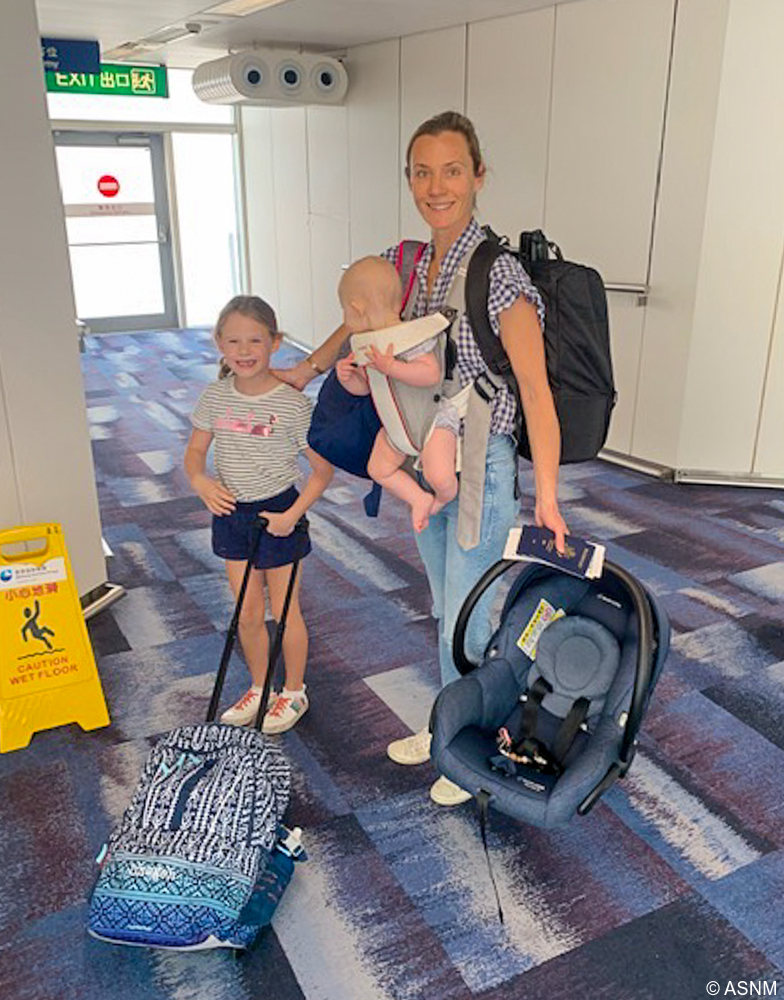 As a family, we still plan all details together in advance and I think that carries over into my job helping others create a seamless vacation. I moved to New York from Hong Kong almost twenty years ago to work for Artisans of Leisure and, after taking a break to get married and have children, I'm now excited to be part of the travel industry again and working alongside an excellent team who are all travel and logistic experts!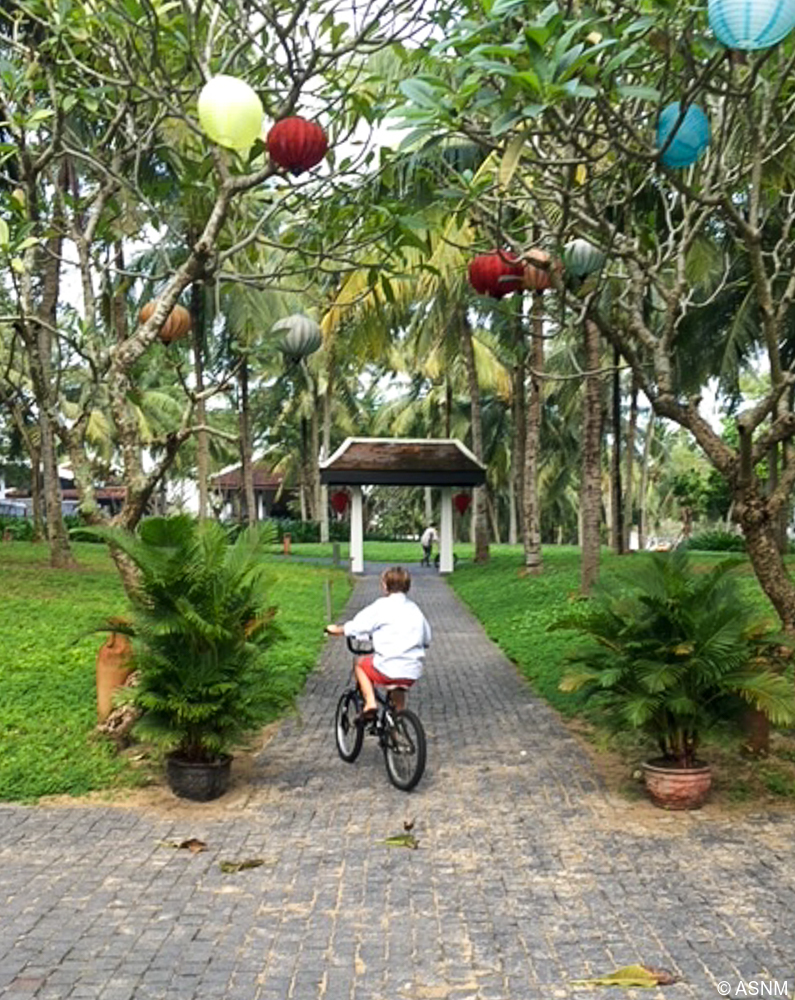 There are still parts of the world I have yet to visit and I'm very fortunate to work with a team that can give me all of their insider tips on the best way to experience any destination.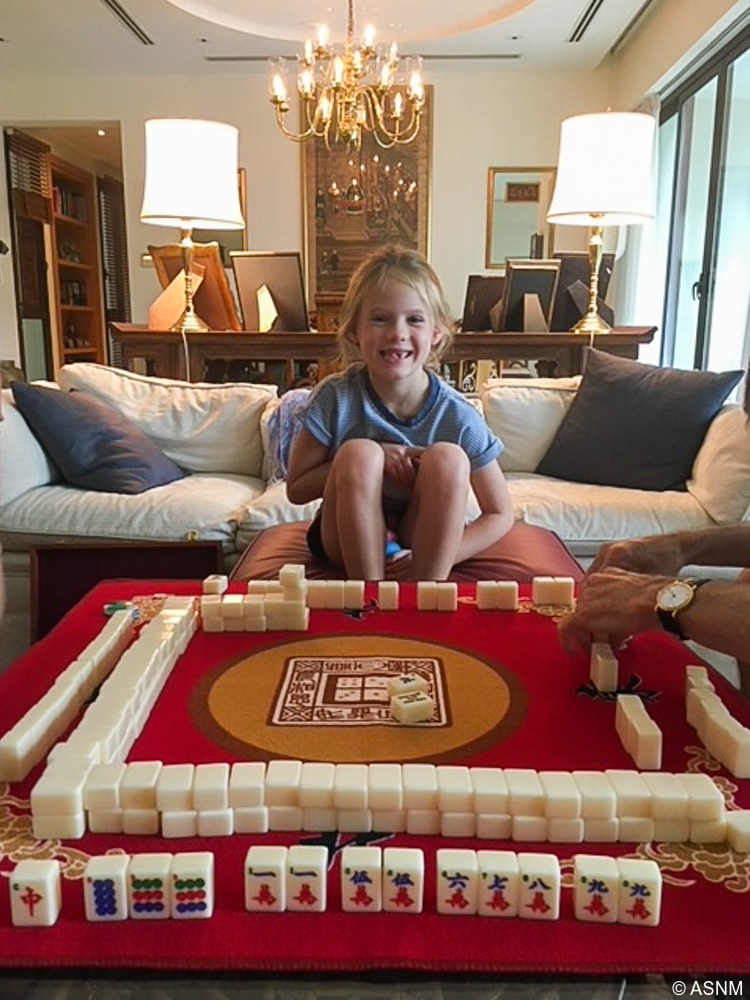 Q: For travelers who want a once-in-a-lifetime Asia trip, what places and experiences do you feel are musts?
A: Japan is a must. Having everything handled that would otherwise be very difficult (bullet train tickets, times, navigating Japanese signage, access to the culture and activities, guides at each destination, luggage assistance–it is all taken care of). Also, there are so many incredible experiences for families in Japan.
India has so much to offer: temples, beaches, safari, trekking, food, festivals, shopping.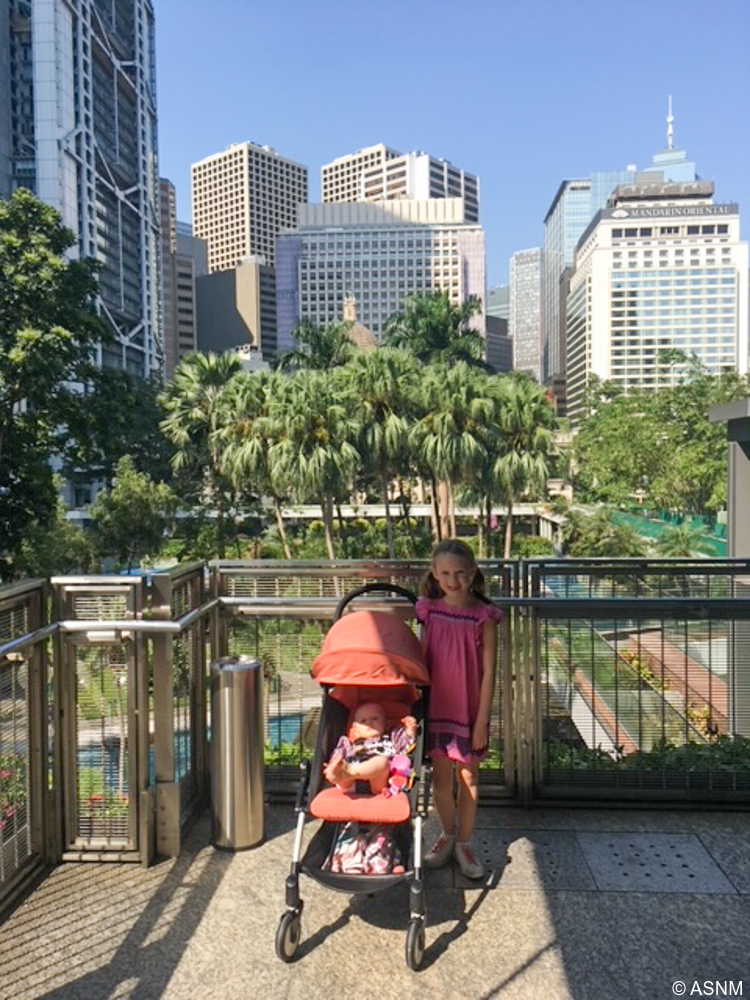 Q: Where do you want to go next and why?
A: I have always wanted to see Borobudur in Indonesia.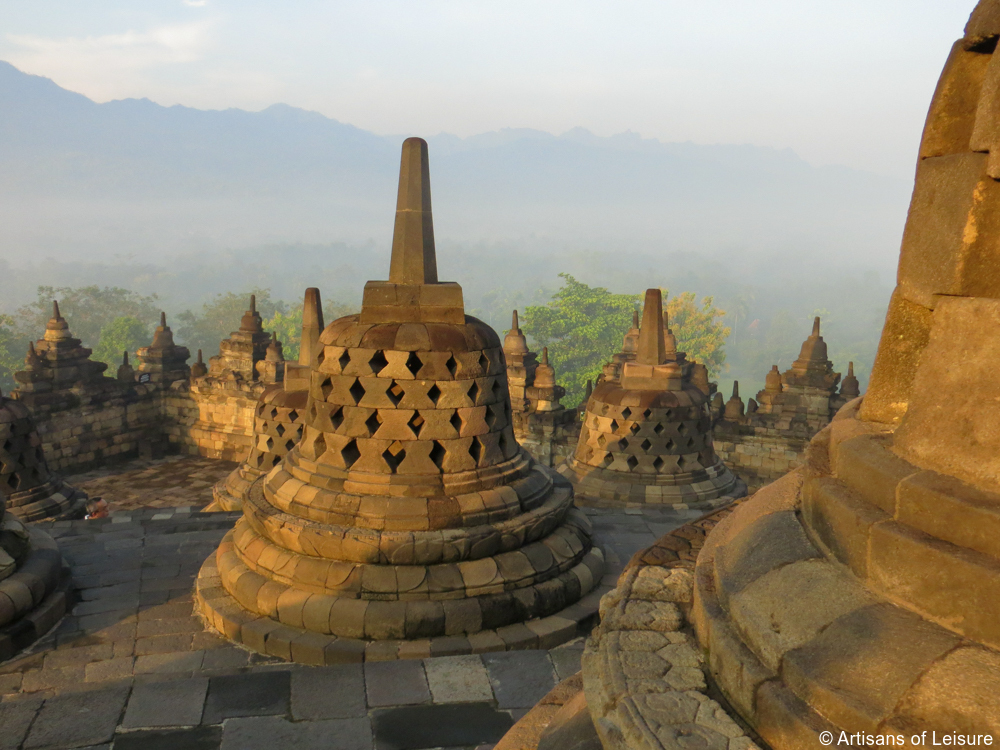 I'd love to take my children to see the Paro Tshechu (a famous Buddhist festival) and go hiking in Bhutan.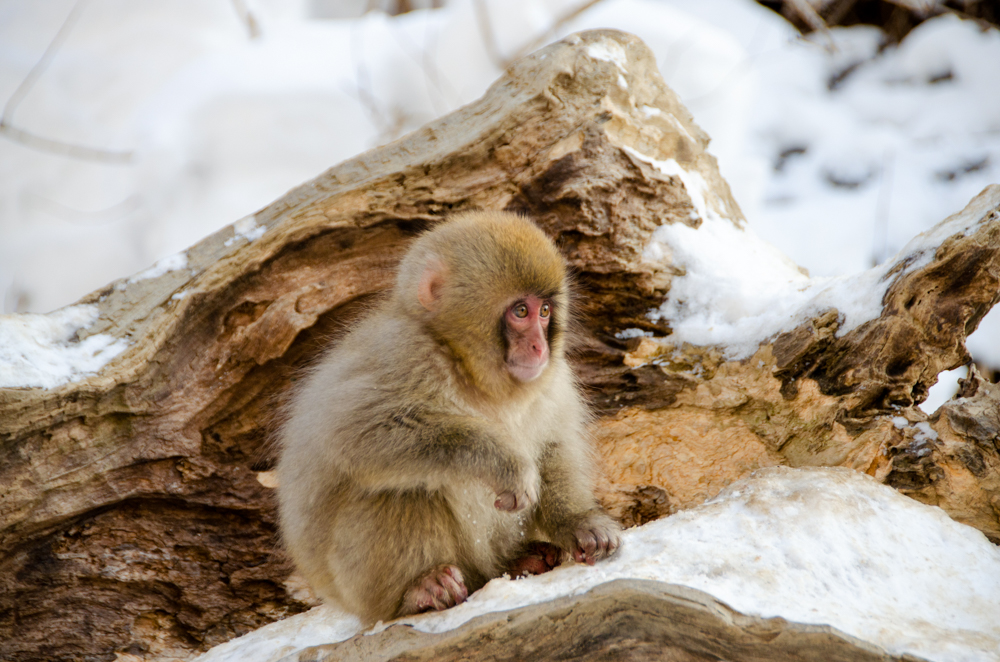 Also, skiing in Niseko, Japan, to see the snow monkeys. Staying at Gora Kadan Ryokan in Hakone and exploring Himeji Castle in Japan are high on my list for our family.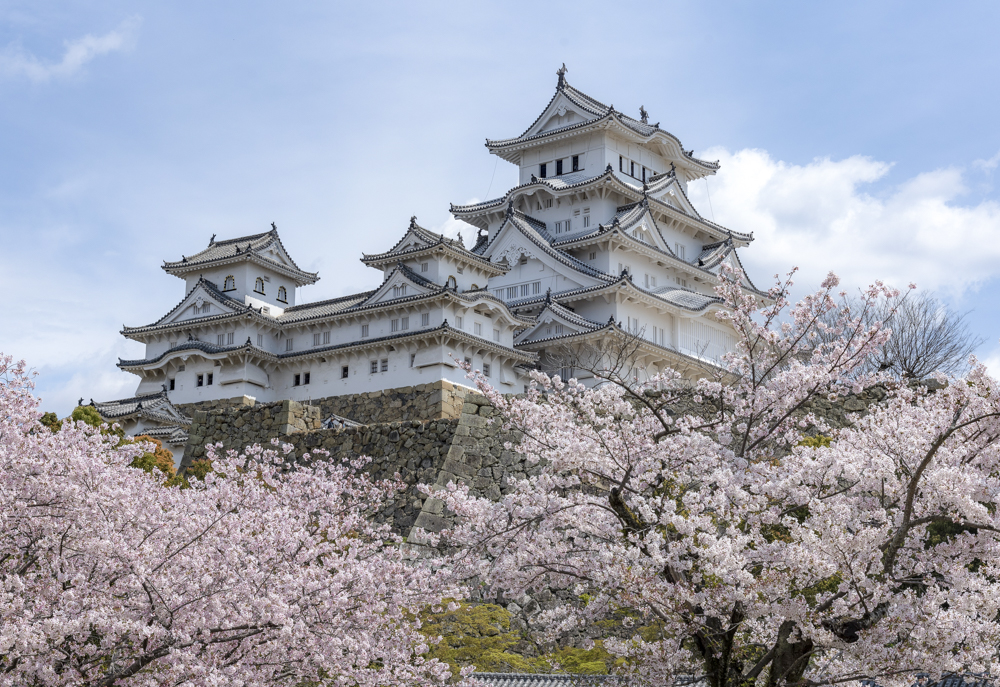 I would love to take my children to see Angkor Wat and the beaches in Cambodia.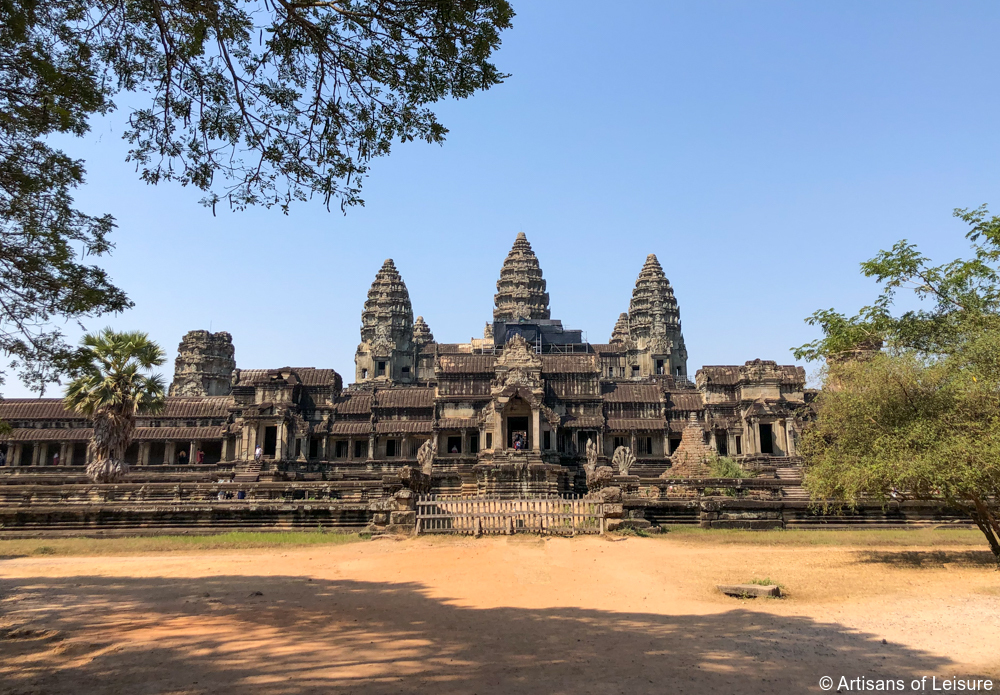 I like to balance our trips with culture, active playing, and of course, trying new cuisine!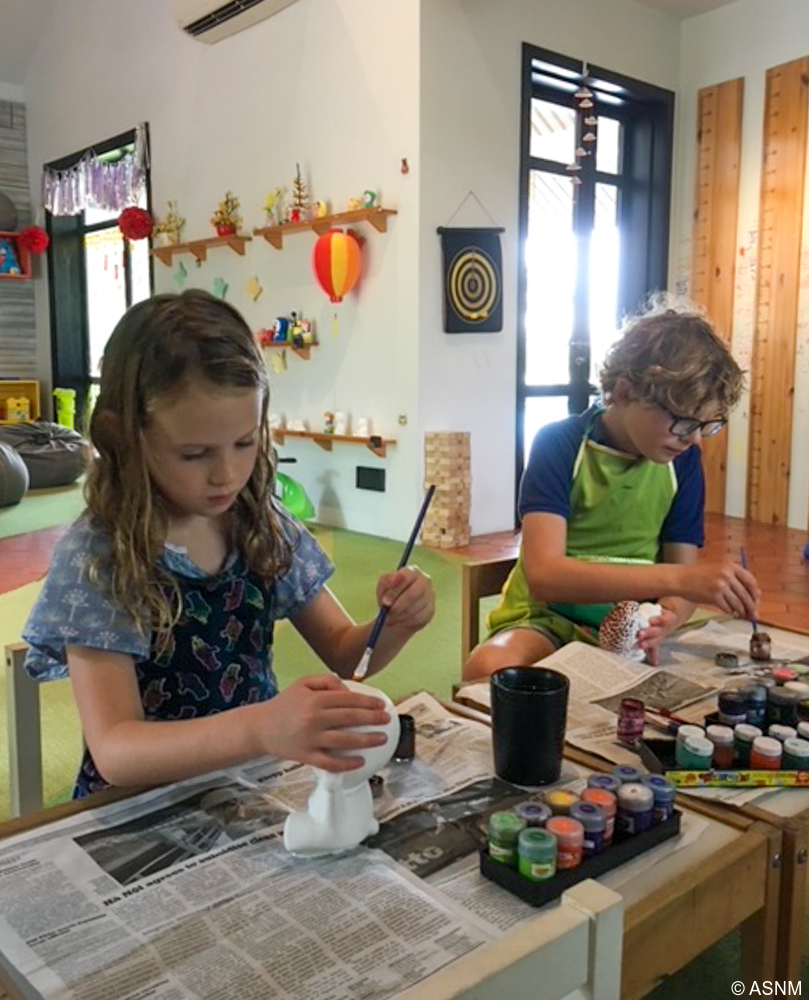 Contact Artisans of Leisure to begin planning private luxury Asia tour.
Destinations: Asia, Bhutan, Cambodia, China, Hong Kong, India, Indonesia, Japan, Myanmar, Singapore, Southeast Asia, Vietnam
Tags: Amanpuri, Ann-Stewart Nichols, Artisans of Leisure, Asia travel, Asian culinary tours, Asian festivals, Asian food, Bangkok, best hotels Asia, Bhutan, Bhutan tours, British Hong Kong, Cambodia, China tours, collecting, culinary travel, dim sum, expat, expat life, family tours, family tours Asia, family travel, festivals, food tours, Gora Kadan, hiking tours, Hoi An, Hong Kong, Hong Kong hiking, Hong Kong tours, India tours, international family travel, Japan, Japan tours, luxury family tours, luxury Southeast Asia tours, Mandarin Oriental Bangkok, menus, Paro, Phuket, Raffles Singapore, Saigon, Sashie MacNaughton, Singapore, Singapore tours, Thailand, Vietnam, Xian