Introduction to Belgium
(4 days)
Brussels with Ghent & Bruges
Best of Belgium
(6 days)
Bruges & Ghent, Brussels & Antwerp
Belgium In Depth
(8 days)
Bruges with Ypres & Ghent, Brussels with Antwerp & Leuven
Multi-Country Tours
Introduction to the Netherlands & Belgium
(6 Days)
Amsterdam with The Hague & Delft, Brussels with Bruges & Ghent
Family Tour of Belgium & the Netherlands
(8 days)
Brussels with Bruges & Ghent, Amsterdam with The Hague & Delft
Exclusive Belgium & the Netherlands
(10 Days)
Brussels with Bruges, Ghent & Antwerp, Amsterdam with The Hague & Delft
Journey Through Belgium & the Netherlands
(14 Days)
Bruges & Ghent, Brussels with Leuven & Antwerp, Amsterdam with Haarlem, Alkmaar, Gelderland, The Hague & Delft
Foodie Tour of Belgium & the Netherlands
(9 Days)
Brussels with Bruges & Ghent, Amsterdam with Rotterdam, The Hague & Delft
Dutch & Flemish Art Tour
(10 days)
Bruges & Ghent, Brussels & Antwerp, Amsterdam with The Hague, Delft & Kroller-Muller Museum
Amsterdam, Brussels & Paris
(10 days)
Amsterdam with The Hague & Delft, Brussels with Ghent & Bruges, Paris & Versailles
Introduction to the Netherlands & Belgium
(6 Days - Departs Daily on a Private Basis)
Amsterdam with The Hague & Delft, Brussels with Bruges & Ghent
This private luxury tour of Belgium and the Netherlands is the perfect introduction to the best of both countries. It features private cultural touring, historic towns, masterpieces of art and architecture, great food and beer, and accommodation at the top hotels.
During private, insider-led touring in and around Amsterdam, enjoy a private cruise through the city's famous canals; tour world-renowned museums such as the Rijksmuseum, Anne Frank House or Van Gogh Museum; and visit the most interesting neighborhoods to see our favorite markets, courtyard gardens, churches, gabled houses, canals and bridges. Also tour historic houses that evoke the Dutch Golden Age, such as the Rembrandt House Museum or Museum Van Loon, the home of a co-founder of the Dutch East India Company. Other options include visiting the Dutch Resistance Museum and other Jewish sites, seeing interesting contemporary architecture, touring a small local brewery, enjoying the Heineken Experience, shopping for antiques, and dining on culinary treats such as rijsttafel ("rice table"), an Indonesian-influenced meal of many small dishes.
One day, visit the bustling Aalsmeer flower auction, where millions of beautiful flowers are sold and shipped around the world. Continue to Haarlem, where several famous Dutch painters once lived, to visit the courtyard gardens, market square and Frans Hals Museum. Also visit Zaanse Schans, an open-air museum of windmills and traditional architecture, to visit a cheese shop, see colorful pigments being ground in a windmill, watch wooden clogs being made and sample typical Dutch baked goods. Depending on your travel dates, we will also arrange a visit to the beautiful gardens of the Keukenhof (mid-March to mid-May) to stroll among thousands of colorful tulips, hyacinths and other flowers. Upon request, Artisans of Leisure can also arrange a variety of special interest activities in and around Amsterdam, such as attending a performance at the Concertgebouw, biking through the city or countryside, touring museums with an art expert, a cooking lesson at an organic farm, or visiting other cheese-producing towns such as Alkmaar, Edam or Gouda.
Continue to Brussels, the capital of Belgium. En route, stop to visit The Hague to see renowned art museums and palaces, or Delft, where influential artist Johannes Vermeer once lived, to see the historic center and tour Koninklijke Porceleyne Fles (Royal Delft). During flexible private touring in Brussels, walk through the iconic Grand-Place, the city's UNESCO-listed main square, to admire the ornate facades of the Town Hall and guild houses. See the renowned Manneken-Pis fountain and interesting street art. Perhaps visit the Royal Museum of Fine Arts or other museums, or browse antiques districts and open-air markets. If desired, see the European Parliament and other institutions related to the European Union. Artisans of Leisure can also arrange special-interest activities around Brussels such as seeing Art Nouveau architecture, visiting gardens, a private chocolate-making lesson, Jewish touring, attending a performance at the Bozar or other theaters, a Belgian beer tasting or tour of a local brewery, touring the Belgian Comic Strip Center, visiting locations related to Tintin and his animated adventures, seeing the Chinese Pavilion and Japanese Tower, or visiting the Atomium and Mini-Europe. If desired, also browse gourmet food markets, and perhaps sample Belgian specialties such as waffles, chocolate pralines and frites with mayonnaise.
One day, enjoy a private excursion to Bruges, stopping en route to tour Ghent, a charming university town. Visit St. Bavo's Cathedral to see the spectacular Ghent Altarpiece (The Adoration of the Mystic Lamb) by Hubert and Jan van Eyck. Also see highlights such as the beautiful waterfront quays of Graslei and Korenlei, landmark Belfry tower, imposing Gravensteen (Castle of the Counts) and medieval Patershol quarter. Continue to romantic Bruges, a fairy-tale town of canals and medieval architecture. Stroll through the atmospheric backstreets, city gates and squares of this UNESCO World Heritage Site. Enjoy a boat tour along the canals. See ancient monuments, the Basilica of the Holy Blood, the UNESCO-listed Begijnhof housing, and important museums of Netherlandish art such as the Groeningemuseum and St. John's Hospital. Other options include climbing to the top of the Belfry for views over Bruges, visiting a lacemaking studio, sampling locally made chocolates, biking through lesser-visited neighborhoods and touring a local brewery.
Itinerary Overview
Day 1
Arrive Amsterdam, the Netherlands


VIP fast-track airport assistance. Private arrival transfer to hotel for 3 nights

Day 2
Amsterdam


Full-day private city tour, including private canal cruise

Day 3
Amsterdam & Haarlem


Full-day private excursion

Day 4
Amsterdam – The Hague or Delft – Brussels, Belgium


Private transfer to hotel for 2 nights, with touring en route. Afternoon private city tour

Day 5
Brussels, Ghent & Bruges


Full-day private excursion

Day 6
Depart Brussels


Private airport transfer
Hotels
| | |
| --- | --- |
| Amsterdam: | Waldorf Astoria Amsterdam |
| Brussels: | Hotel Amigo |
Cost
| | |
| --- | --- |
| $11,780 | Per person (based on double occupancy) |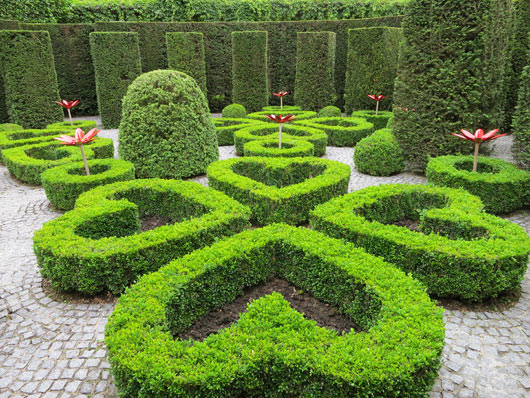 Introduction to Belgium
(4 days)
Brussels with Ghent & Bruges
Best of Belgium
(6 days)
Bruges & Ghent, Brussels & Antwerp
Belgium In Depth
(8 days)
Bruges with Ypres & Ghent, Brussels with Antwerp & Leuven
Multi-Country Tours
Introduction to the Netherlands & Belgium
(6 Days)
Amsterdam with The Hague & Delft, Brussels with Bruges & Ghent
Family Tour of Belgium & the Netherlands
(8 days)
Brussels with Bruges & Ghent, Amsterdam with The Hague & Delft
Exclusive Belgium & the Netherlands
(10 Days)
Brussels with Bruges, Ghent & Antwerp, Amsterdam with The Hague & Delft
Journey Through Belgium & the Netherlands
(14 Days)
Bruges & Ghent, Brussels with Leuven & Antwerp, Amsterdam with Haarlem, Alkmaar, Gelderland, The Hague & Delft
Foodie Tour of Belgium & the Netherlands
(9 Days)
Brussels with Bruges & Ghent, Amsterdam with Rotterdam, The Hague & Delft
Dutch & Flemish Art Tour
(10 days)
Bruges & Ghent, Brussels & Antwerp, Amsterdam with The Hague, Delft & Kroller-Muller Museum
Amsterdam, Brussels & Paris
(10 days)
Amsterdam with The Hague & Delft, Brussels with Ghent & Bruges, Paris & Versailles
Artisans of Leisure went above and beyond with our Holland and Belgium tour…The restaurant recommendations were great and we loved the detailed itineraries. 
~ A.C., New York, NY
Our trip to Belgium & Holland exceeded our expectations. We loved our guides and drivers, museums and gardens, dinners and accommodations. Perfection!
~ S.S. & J.S., Chappaqua, NY
We had a wonderful time in Belgium and Holland…the activities were even better than imagined (we loved the cooking class!).
~ S.B., Hollywood, FL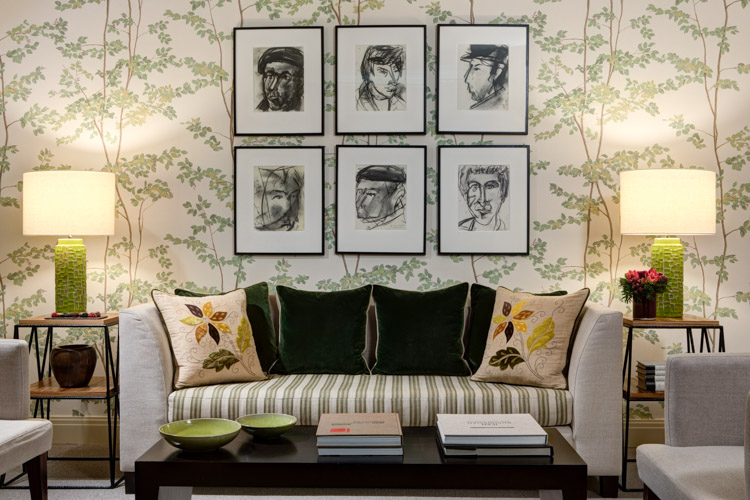 Recommended by:
Departures
Conde Nast Traveler
The New York Times
Wall Street Journal
Travel + Leisure
Town & Country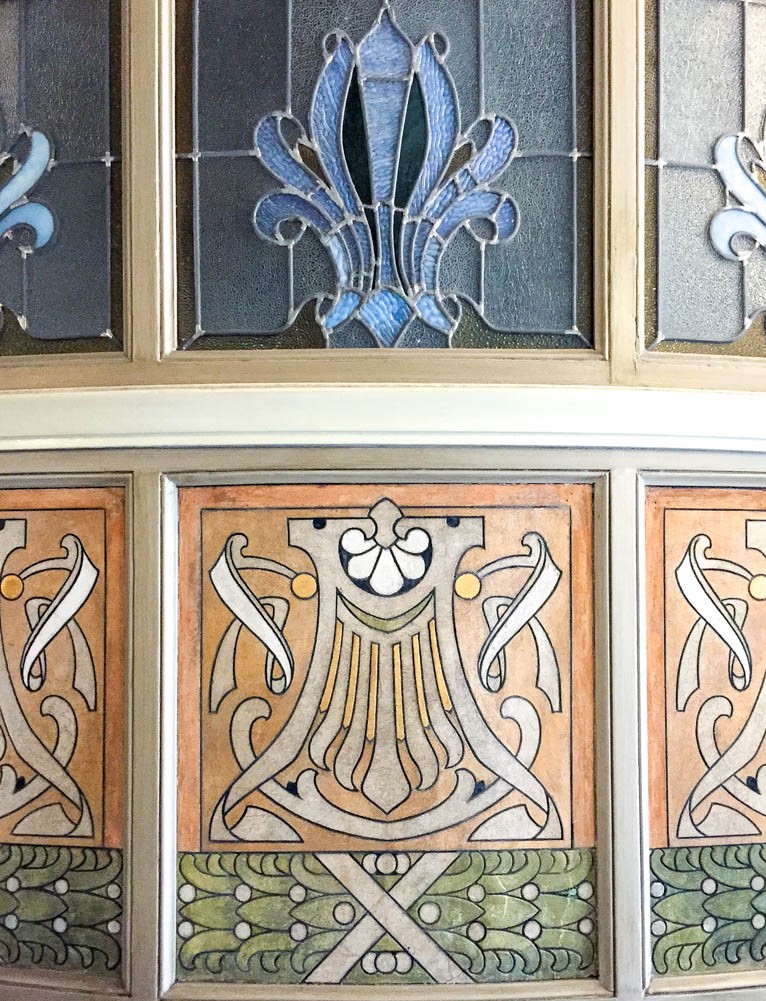 The Best of Belgium, including Brussels, Bruges, Ghent & Antwerp
Favorite Christmas Markets in Europe
A Private Chocolate-Making Lesson in Belgium
The Red Star Line Museum in Antwerp