Luxury Travel Newsletter
October 2021
Where to Travel Now
We're busy planning last-minute trips, holiday getaways and incredible multicountry tours for the spring and summer—our travelers are eager to return to favorite destinations and finally be able to go places they've dreamed of visiting. We recommend booking sooner rather than later as the most in-demand destinations are already selling out far in advance.

For travel during the coming weeks, there are many great options still available. Autumn is one of our favorite seasons to travel. In many parts of the world, fall means great weather, fewer crowds, fun harvest festivities, and delicious food and wine experiences. Some of our favorite autumn travel destinations include:
We're also happy to announce that favorite destinations have recently opened or are expected to be opening soon, including India, Israel, Thailand, Argentina, Chile, Norway, Singapore, Australia and New Zealand.

View our private luxury tours, or contact an Artisans of Leisure travel expert to begin planning a customized tour based on your interests.
Staying at a Luxury Ryokan in Japan
Staying in a luxury ryokan (traditional inn) in Japan is an incredible way to experience many of the country's traditions all in one place. Ryokan exemplify beautiful Japanese design, exquisite Japanese cuisine and inimitable Japanese hospitality.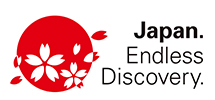 Artisans of Leisure's Japan experts have spent years living in and traveling throughout the country, and we hand pick the very best ryokan for our travelers.



Read more about Japanese ryokan on our blog.

View our private Japan tours, or contact one of our Japan specialists to start planning a customized luxury tour of Japan.
Just Back: Paris & Versailles
Paris and Versailles are top destinations for travelers interested in French history, culture, art, interiors and cuisine. Artisans of Leisure travel specialist Claire Yearwood Munn recently returned from an incredible trip to Paris, including a weekend at Airelles Chateau de Versailles, Le Grand Controle, the new luxury hotel on the grounds of the Palace of Versailles.



Read more, and see beautiful photos from Paris and Versailles.

Interested in an exclusive tour of Paris and Versailles, including a stay at Le Grand Controle and incredible activities such as after-hours access to the Hall of Mirrors in Versailles? Consider this tour: Exclusive Paris & Versailles.

View our luxury France tours, or contact one of our France travel experts to start planning.
Visiting the Highlights of Egypt
Egypt continues to be one of our most in-demand destinations for travelers wanting a once-in-a-lifetime experience. Artisans of Leisure has unparalleled access throughout Egypt, affording our travelers the most insightful and awe-inspiring way of experiencing the country. In addition to arranging private touring of incredible highlights such as the Pyramids of Giza, Luxor and the Nile River sites, we can also arrange exclusive behind-the-scenes tours and after-hours visits to spectacular ancient tombs and temples.

Our Egypt tours include the top private guides, the best luxury hotels and the most luxurious Nile River cruises.

Many of our travelers like to combine Egypt with Jordan, Dubai, Morocco and other destinations in the region.

A few of our favorite private luxury tours in Egypt and the region include:
View our luxury Egypt tours, or contact one of our Egypt experts to start planning.
Machu Picchu: A Bucket-List Experience
Extraordinary Machu Picchu is the number one reason most travelers visit Peru. We arrange private touring of the impressive Inca site, including highlights such as the Sacred Plaza and the Temple of the Sun. For travelers wanting a more in-depth experience of Machu Picchu, we can arrange hikes to the Sun Gate for views of the UNESCO site from afar, or up to the ruins atop Huayna Picchu for breathtaking views from above. We can also arrange day hikes and deluxe multiday hikes on the famed Inca Trail between the Sacred Valley and Machu Picchu.

Beyond Machu Picchu, we highly recommend spending time in Peru's other most popular destinations, including Cusco, the Sacred Valley and Lima.

Our private Peru tours feature the best private guides, customized cultural and culinary touring, and select rooms at the finest hotels and lodges, including Belmond and Inkaterra properties.

Peru combines well with Argentina and Ecuador and the Galapagos.

Contact us to start planning a luxury Peru tour.
Just Back: A Luxurious Family Tour of Switzerland
For travelers wanting a European destination full of picture-postcard towns, spectacular mountain landscapes, luxurious hotels, and great food and wine, we recommend Switzerland.



View beautiful photos from a luxurious multigenerational family trip that Artisans of Leisure recently arranged in Switzerland, including favorite places around Lake Geneva and the Lake Lucerne Region.
"Artisans of Leisure did such an amazing job planning our family trip to Switzerland. Everyone's interests were thought of and there was something special for everyone, including the children. The five-year-old's birthday party with a dinosaur cake and balloons was so special! Standout highlights for us were the beautiful suites with lake views, fondue in Gruyeres, great restaurants and gorgeous Lucerne. The private wine tasting with the 17th-generation winemaker at his home in the Lavaux vineyards was epic.
This was the trip of a lifetime."
~ A.P., Norfolk, VA
View our luxury Switzerland tours, and contact us to start planning.
On Our Blog: Amsterdam, Expo Dubai, Iceland & More
We regularly update our travel blog with articles about the best in luxury travel, the Artisans of Leisure way.

For travel inspiration and insight, read our most recent posts, including:
Letters from Our Travelers: Italy
We're thrilled that so many of our travelers have been able to return to Italy over recent months to spend time in long-time favorite destinations such as the Amalfi Coast, Tuscany, Rome and Venice.

We love this feedback we received from clients who recently returned from a private luxury Italy tour:
"We had a great time in Italy and your team synchronized everything perfectly. Our guide in Rome was the best guide I've ever had in Europe. The authentic cooking class in a beautiful 16th-century palazzo in Venice was a dream."
~ J.D., New York, NY
We're busy arranging last-minute Italy trips for this fall and into 2022.

View our private Italy tours, and contact us to start planning!

Private touring. Only the best hotels. Our world of expertise.