A Week in Spain
(7 Days)
Seville, Madrid, Barcelona
Introduction to Spain
(7 Days)
Madrid & Toledo, Barcelona
Best of Barcelona
(6 Days)
Barcelona & environs
Essence of Spain
(8 Days)
Barcelona, Madrid, Seville & Cordoba
Best of Spain
(10 Days)
Madrid & Toledo, Seville & Cordoba, Granada, Barcelona
Highlights of Spain
(11 days)
Madrid & Toledo, Seville & Cordoba, Barcelona
Best of the Basque Country
(6 Days)
Rioja & Bilbao, San Sebastian
Barcelona & San Sebastian
(7 Days)
Barcelona, San Sebastian with Bilbao & Rioja
Best of Andalusia
(8 Days)
Seville & Cordoba, Granada, Marbella
Food & Wine of Spain
(11 Days)
Madrid, Ribera del Duero, San Sebastian with Rioja & Bilbao, Barcelona
Best of Madrid & Andalusia
(8 Days)
Madrid, Granada & Cordoba, Seville
Madrid, Valencia & Barcelona
(9 Days)
Madrid & Toledo, Valencia, Barcelona
Romantic Spain
(9 Days)
Barcelona, Mallorca, Madrid
Active Tour of Spain
(10 Days)
Madrid & Segovia, Marbella, Granada, Barcelona
Family Tour of Spain
(10 Days)
Barcelona, Madrid & Toledo, Seville & Cordoba, Marbella
Jewish Tour of Spain
(10 Days)
Seville & Cordoba, Madrid & Toledo, Barcelona & Girona
Journey Through Spain
(13 Days)
Madrid & Toledo, Seville & Cordoba, Granada, Barcelona, San Sebastian with Bilbao & Rioja
Luxury Golf Tour of Spain
(10 Days)
Barcelona, Madrid, Marbella & Ronda
Multi-country Tours
Best of Spain & Morocco
(11 Days)
Madrid, Barcelona, Atlas Mountains, Marrakesh
Southern Spain & Morocco
(15 Days)
Seville, Marbella, Tangier, Fez, Marrakesh & Atlas Mountains
Bordeaux to the Basque Country
(9 days)
Bordeaux, Biarritz, San Sebastian with Rioja & Bilbao
Highlights of Spain & Portugal
(11 Days)
Barcelona, Madrid, Granada, Seville, Lisbon & Sintra
Food & Wine Tour of the Basque Country & Portugal
(14 days)
Bilbao, Biarritz, San Sebastian, Rioja, Ribera del Duero, Douro Valley, Porto, Lisbon
Spain, Morocco & Portugal
(17 Days)
Barcelona, Granada, Seville & Cordoba, Madrid, Marrakesh, Atlas Mountains, Lisbon
Jewish Tour of Portugal & Spain
(15 Days)
Porto & Douro Valley, Lisbon & Sintra, Seville & Cordoba, Madrid & Toledo, Barcelona & Girona
Luxury Spain Tours
Spain is a favorite destination for Artisans of Leisure and our clients. Our in-house Spain experts have lived and traveled throughout the Iberian Peninsula, and they have carefully designed our Spain tours to offer ideal combinations of cultural touring, food and wine experiences, luxury hotels, leisure time, and special-interest activities customized to individual interests.
Our expert private guides and drivers are essential to getting the most out of Spain's rich culture, including fascinating cities such as Madrid, Barcelona and Seville; whitewashed villages, ancient churches and royal palaces; incredible UNESCO World Heritage Sites such as the Alhambra, the buildings of Gaudi, and the historic center of Toledo; historic Jewish Quarters and synagogues; world-class museums such as the Prado, Reina Sofia and Guggenheim Bilbao; and much more.
Our tours also feature the best of Spain's renowned food and wine through activities ~such as private tours of tapas bars, cooking classes in private homes, visits to private gastronomic clubs, private tours of top vineyards in La Rioja and other renowned wine regions, and reservations at world-famous restaurants in Catalonia and the Basque Country.
We are happy to further customize any of our Spain tours to include special activities and touring related to your interests or family background.
Spain combines particularly well with the most interesting destinations in Morocco and Portugal, as well as many other parts of Europe.
Our private Spain tours feature:
Top rooms in luxury hotels
Private tours and transfers with tour own private guides and drivers
Highly personalized itinerary planning
Expert advice from our Spain travel specialists
Local contacts at our associate offices throughout Spain
Restaurant reservations, shopping recommendations, tickets to cultural events and exclusive access to local activities
All tours are private, depart daily, and can be customized to suit individual interests and schedules. Please contact us at (800) 214-8144 for more information about our luxury Spain tours.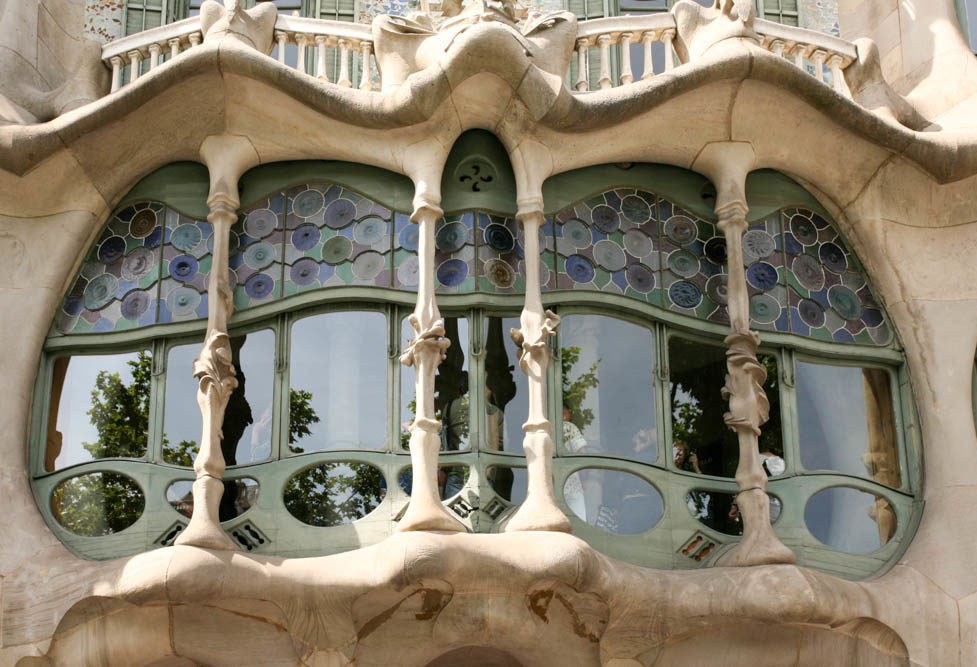 The Spain trip was great. Excellent guide. Beautiful hotel. Flawless logistics. Our Artisans of Leisure consultant was outstanding. Everything you recommended was spot on. Artisans of Leisure is top notch.
~ T.B., Dallas, TX
Artisans of Leisure was so helpful in customizing our Spain trip, providing great insider information, considering the interests of all five of us, and answering every question we had. Every guide was wonderful and able to relate to each of us. 
~ S.L., Washington D.C.
Spain was absolutely fabulous!!! Everything ran like clockwork with the guides, drivers, etc. The wine tours and culinary tours were incredible. Traveling with Artisans of Leisure is the only way to go.
~ L.S., Valley Forge, PA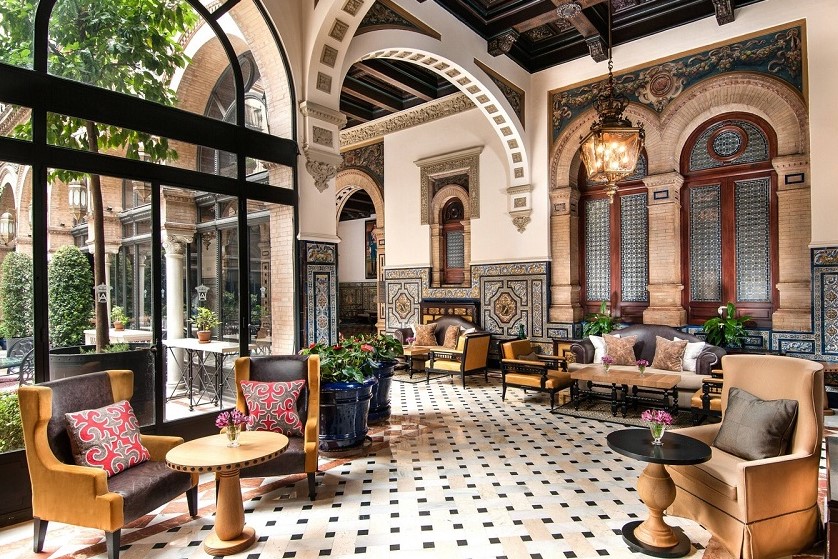 Recommended by:
Departures
Conde Nast Traveler
The New York Times
Wall Street Journal
Travel + Leisure
Town & Country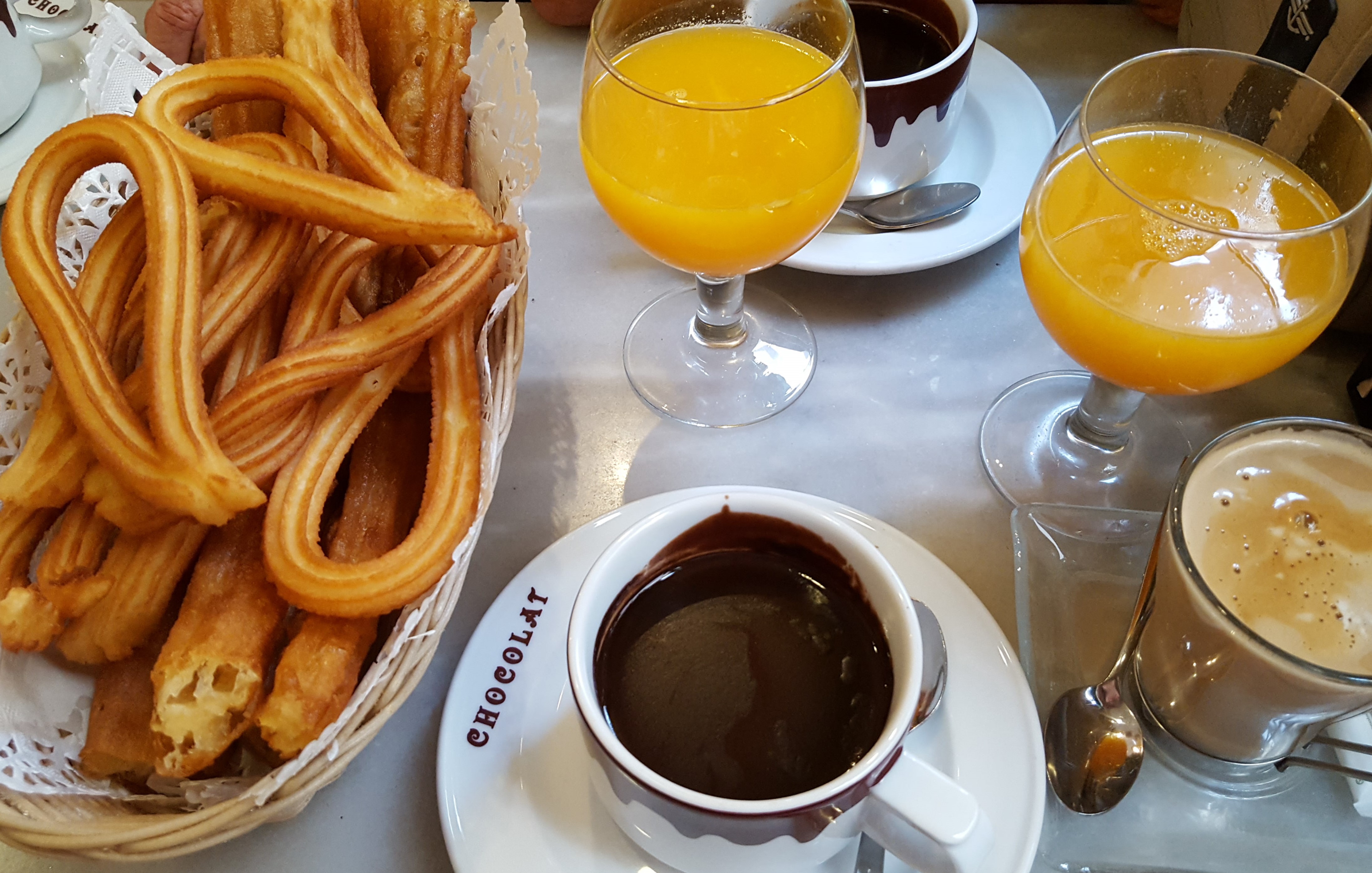 Private Golf Tours in Portugal & Spain
Just Back: An Incredible Tour of France, Spain & Portugal
Decorative Arts at the Opulent Palace Residences of Seville
Six Senses Ibiza: A Luxurious Island Retreat
Just Back: The Basque Country of Northern Spain & Southern France
Touring the Alhambra in Granada, Spain
Segovia & El Escorial: A Perfect Day Trip from Madrid
Dali Theatre-Museum in Northern Spain
A Tour of Barcelona's Top 5 Modernista Sites