December 12, 2017
Dali Theatre-Museum in Northern Spain
Travelers visiting Barcelona or the Costa Brava region of Spain might like to have us arrange a private excursion to the Dali Theatre-Museum, a quirky celebration of renowned artist Salvador Dali.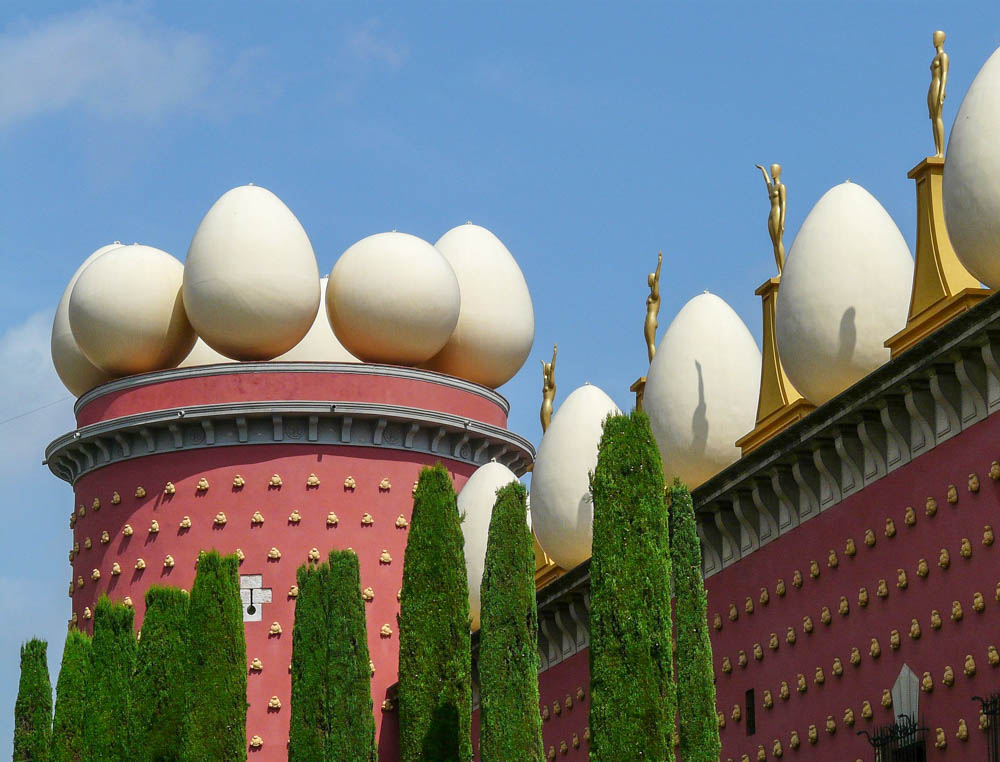 The museum occupies the former municipal theater in Dali's hometown of Figueres. The artist renovated the building interiors—which were heavily damaged during the Spanish Civil War—to showcase his work. On the outside, he added eye-catching details such as a large glass dome, whimsical eggs on the roof and bread sculptures on the walls.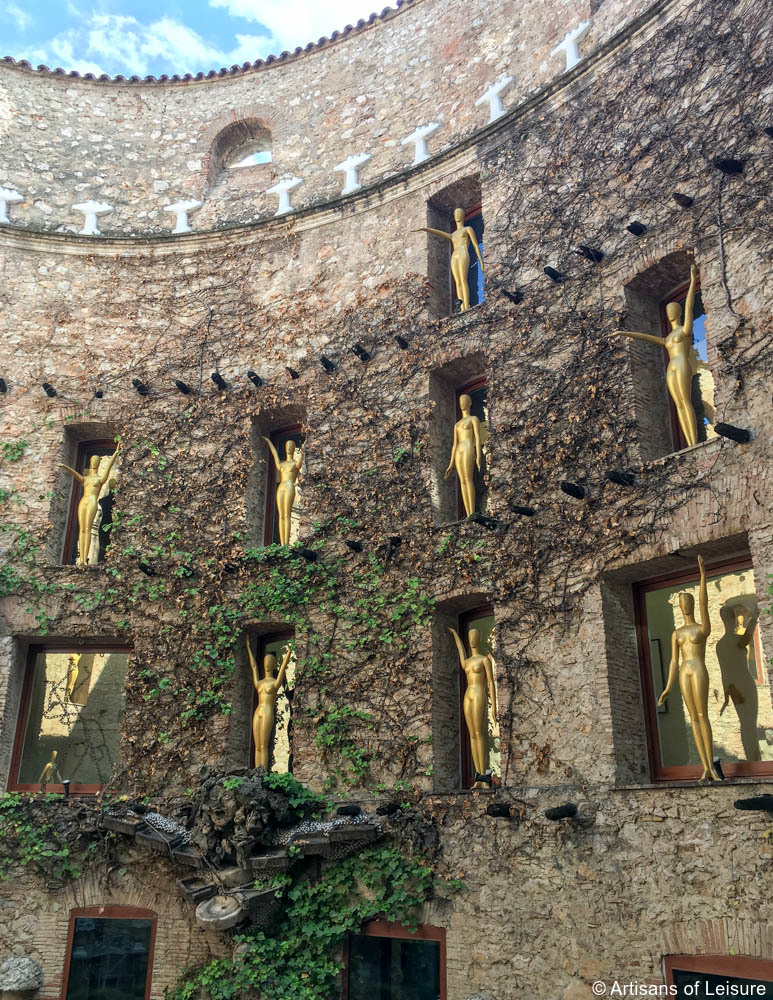 Inside, the Dali Theatre-Museum displays one of the most diverse collections of Dali's work, including his trademark surrealist paintings and various sculptures, installations, prints and photographs.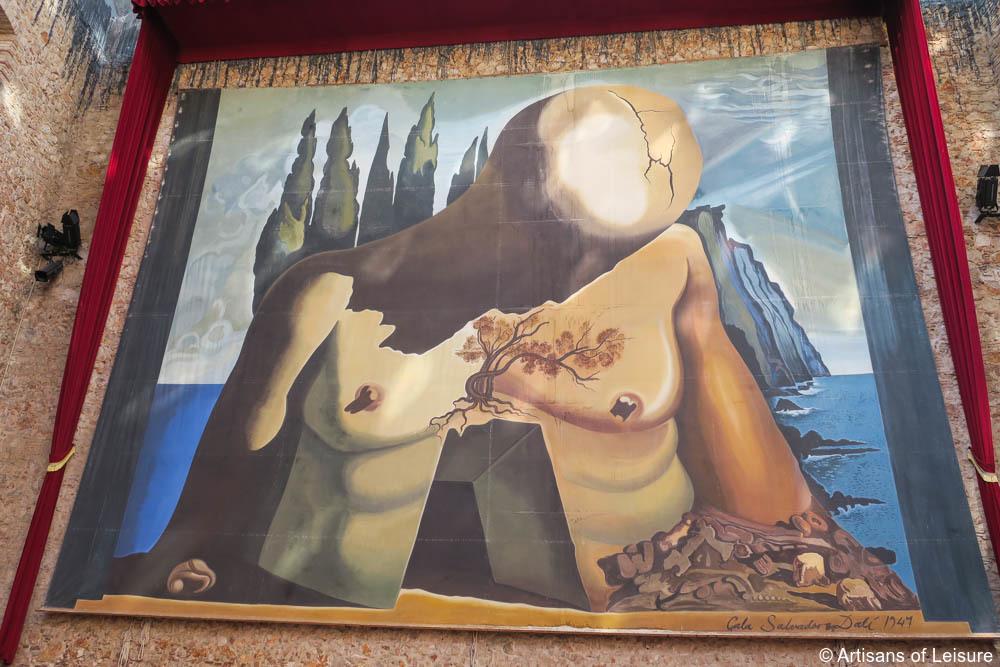 A highlight is the Mae West room, an installation based on Dali's 1934 painting, Mae West's Face Which May Be Used as a Surrealist Apartment. When viewed from the right angle, the objects in the room—including a sofa in the shape of red lips—align to reproduce the image in the painting.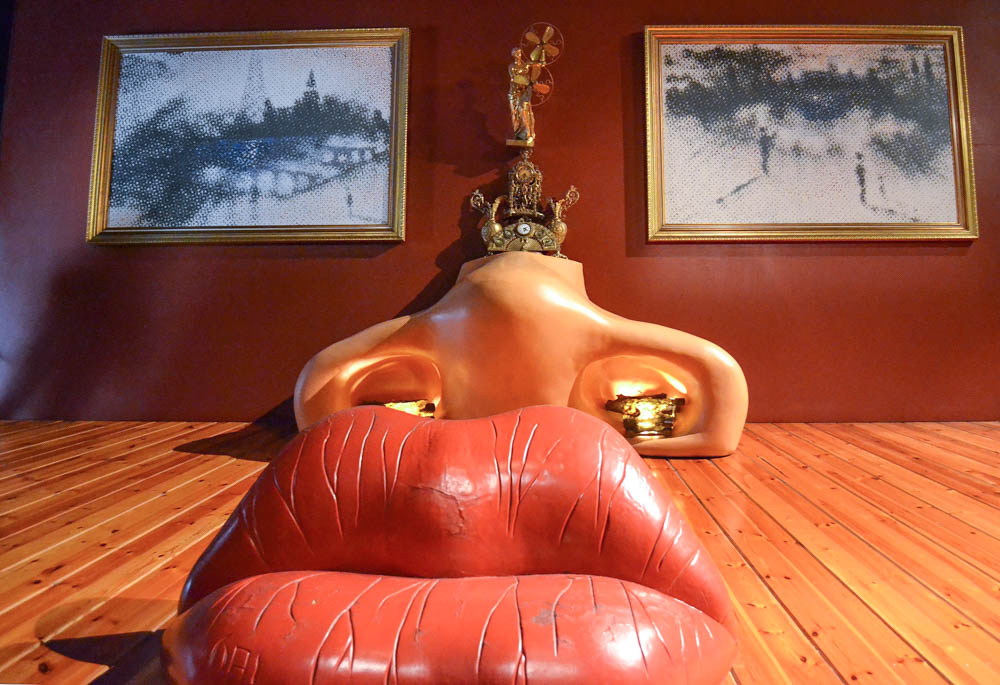 Another installation is Taxi Plujos, an early-model Cadillac convertible with a mannequin driver and passenger. When visitors insert a coin, rain falls inside the car.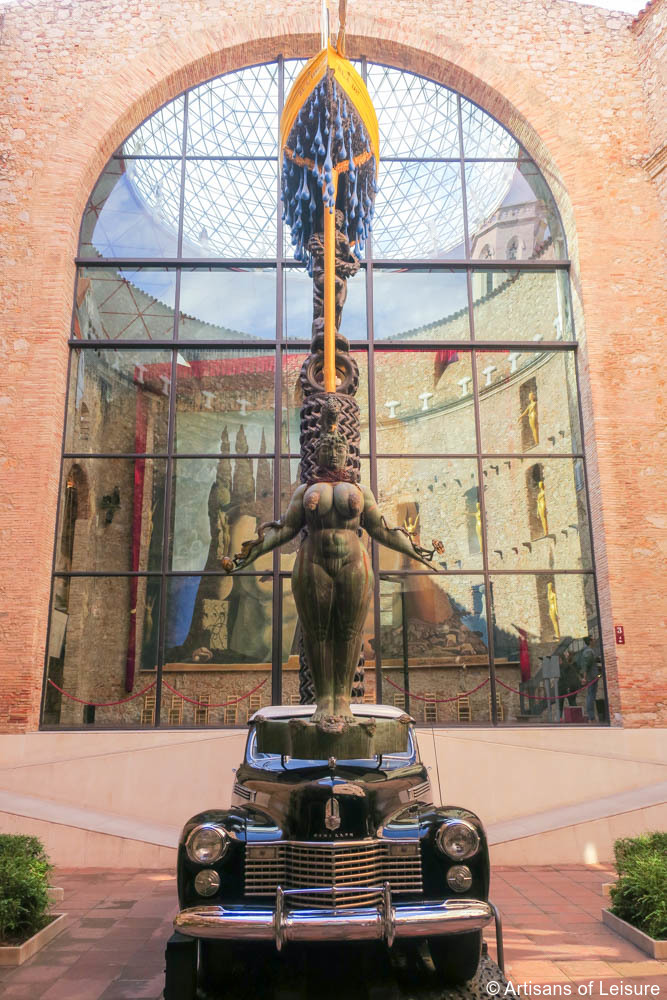 Palace of the Wind is a large ceiling mural that depicts the feet of Dali and his wife Gala.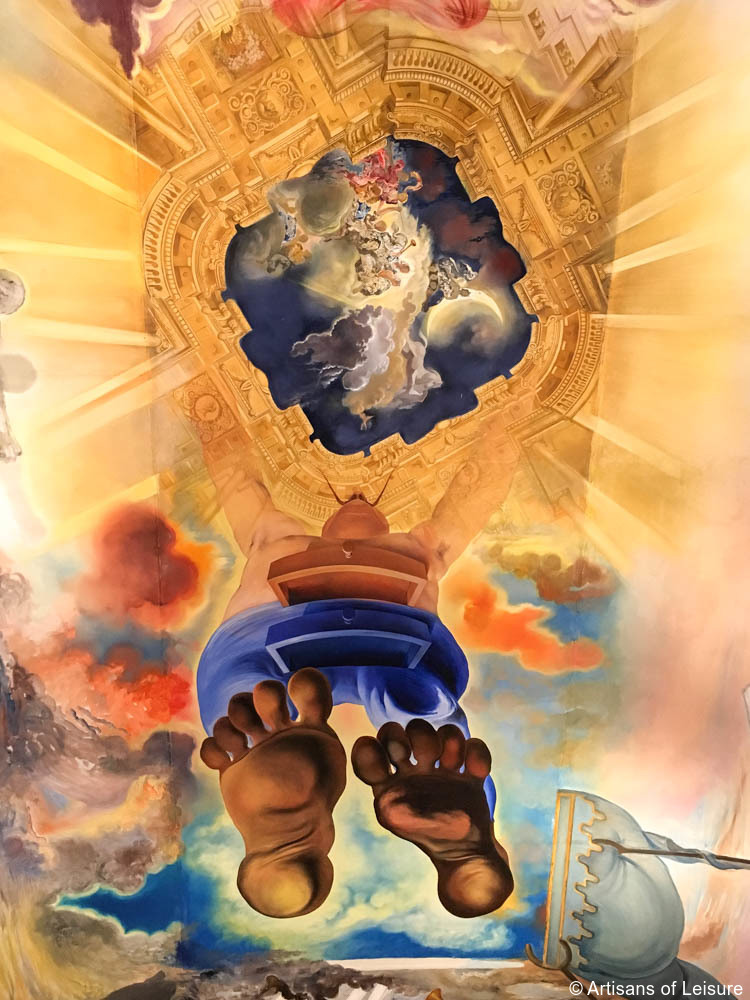 Gala Nude Looking at the Sea Which at 18 Meters Appears the President Lincoln is a painting that shifts between images of Gala and Lincoln depending on the viewing distance.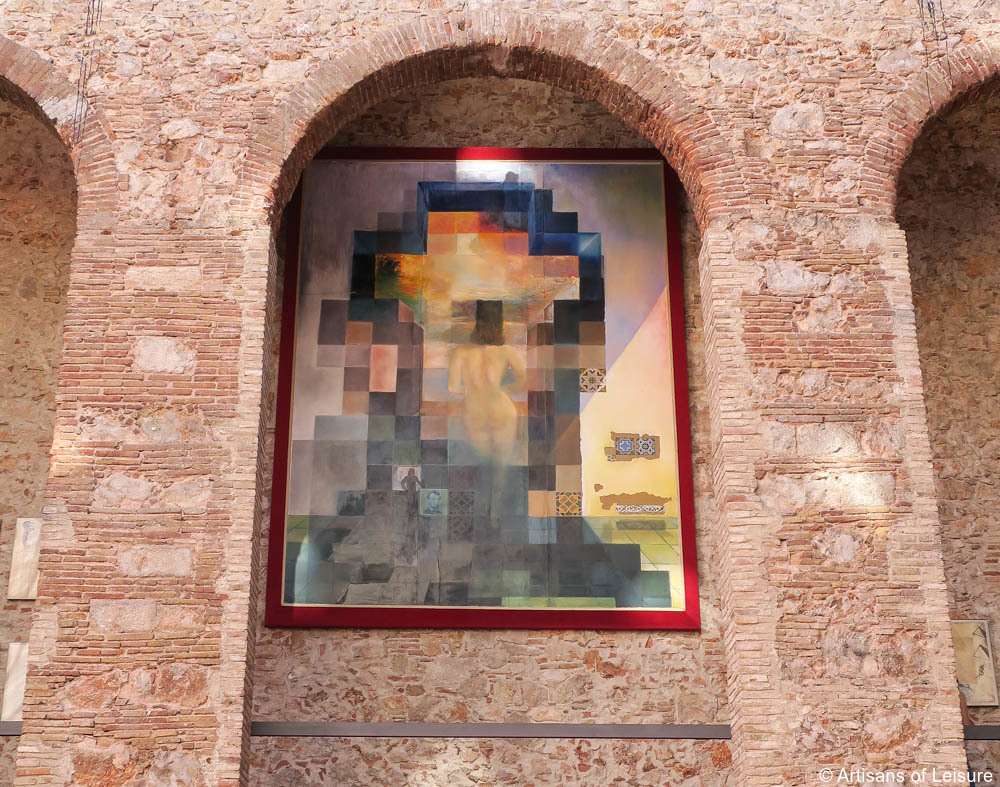 The museum also exhibits work that Dali collected by artists such as El Greco and Marcel Duchamp.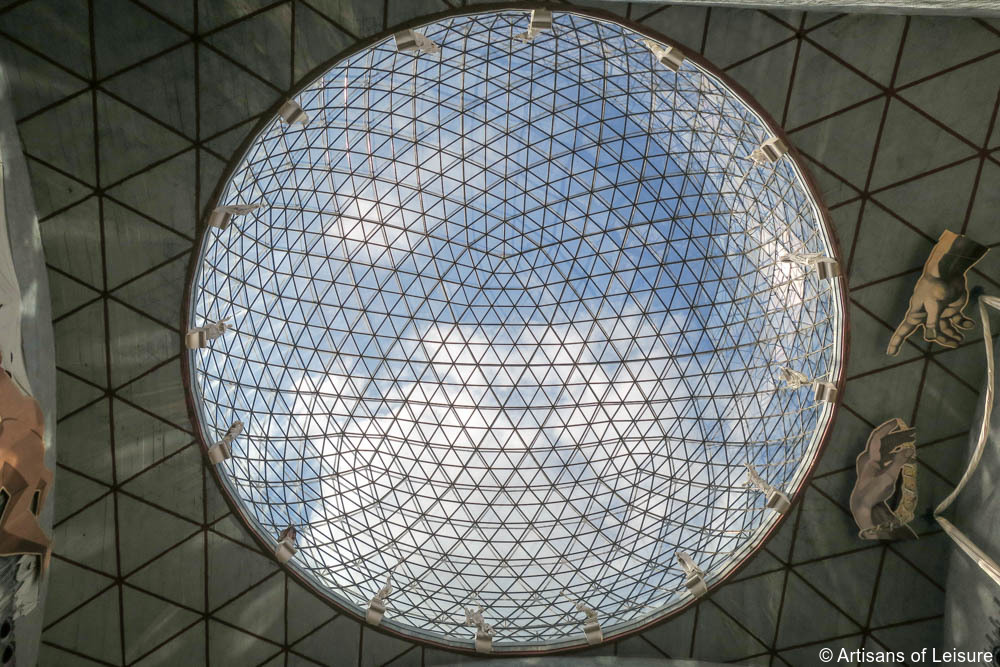 Dali fans may also want to see the artist's crypt, which is below the former stage, a fitting location for a master of dramatic flourishes.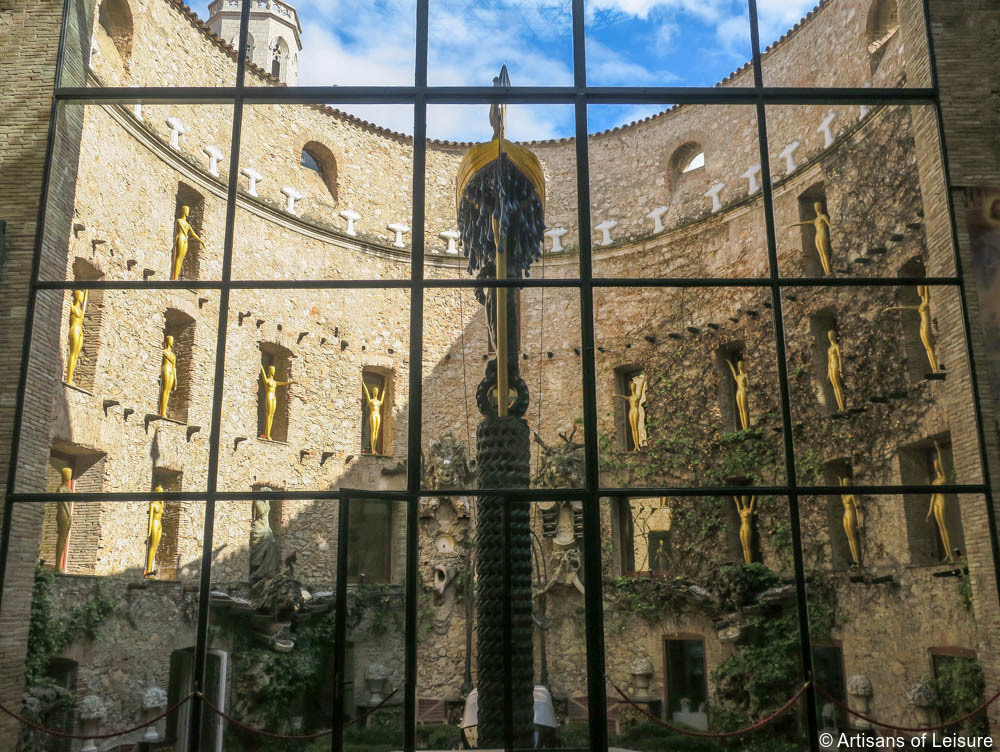 Additional Dali experiences in Figueres include seeing Dali Jewels, an exhibition of jewelry designed by the artist, and dining at Restaurant Duran, one of Dali's former haunts. Another option is visiting the Salvador Dali House Portlligat in nearby Cadaques.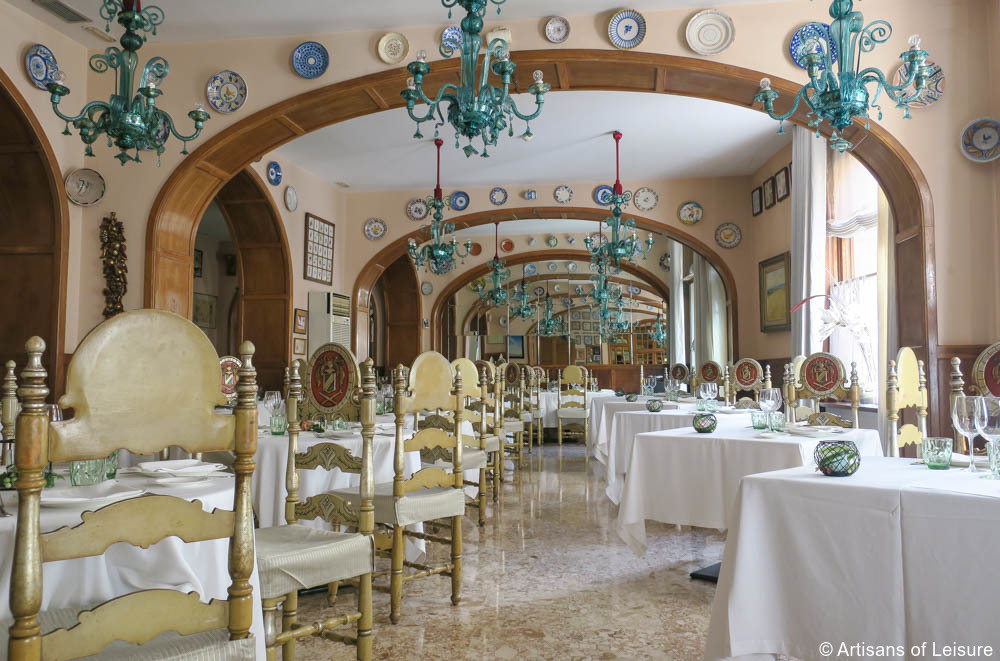 A visit to Figueres and the Dali Theatre-Museum can be included in many of our Spain tours that include Barcelona. Contact an Artisans of Leisure Spain specialist to learn more.
Tags: architecture, art, art tours, Artisans of Leisure, Barcelona, Barcelona excursions, Costa Brava, culture, Dali, Dali Art Triangle, Dali museum, Dali Theatre-Museum, Europe, excursions, Figueres, luxury, luxury Barcelona tours, luxury Spain tours, luxury tours, luxury travel, museums, private Barcelona tours, private cultural touring, private Spain tours, private tours, Salvador Dali, Spain