December 17, 2017
Just Back: Helsinki & Finnish Lapland
We just returned from a private tour of Finland, including Finnish Lapland and Helsinki. What a beautiful winter wonderland it was!
We began our trip in Lapland where we stayed at the renowned Kakslauttanen Arctic Resort, a great arctic resort for a winter holiday vacation.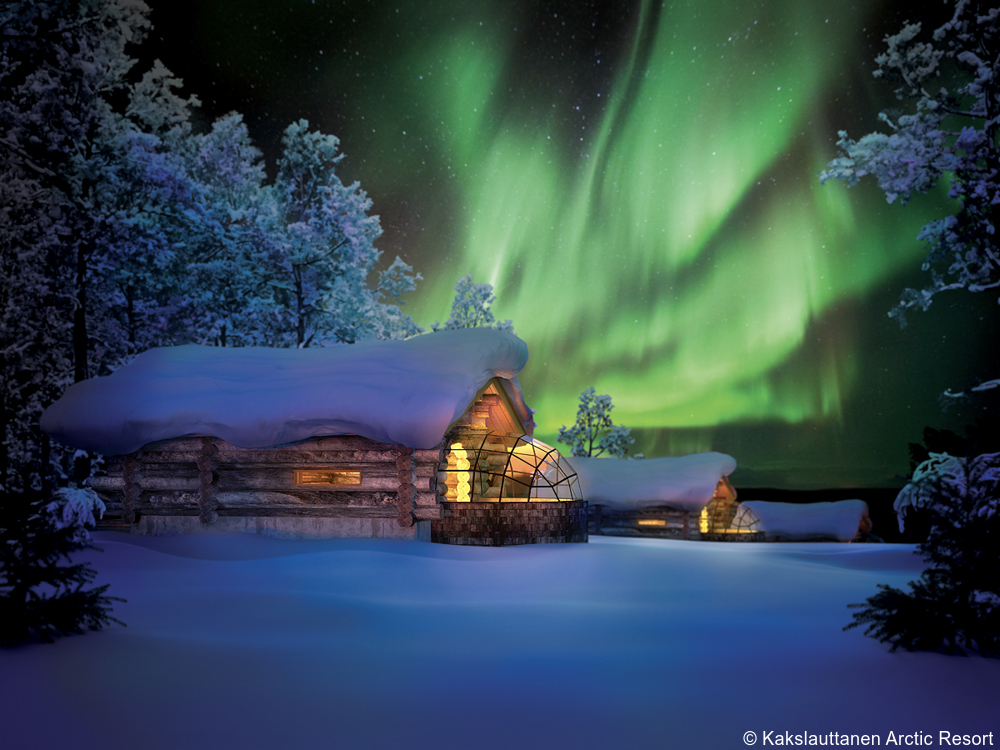 With so many wonderful outdoor and holiday activities, Finnish Lapland is a great destination for families.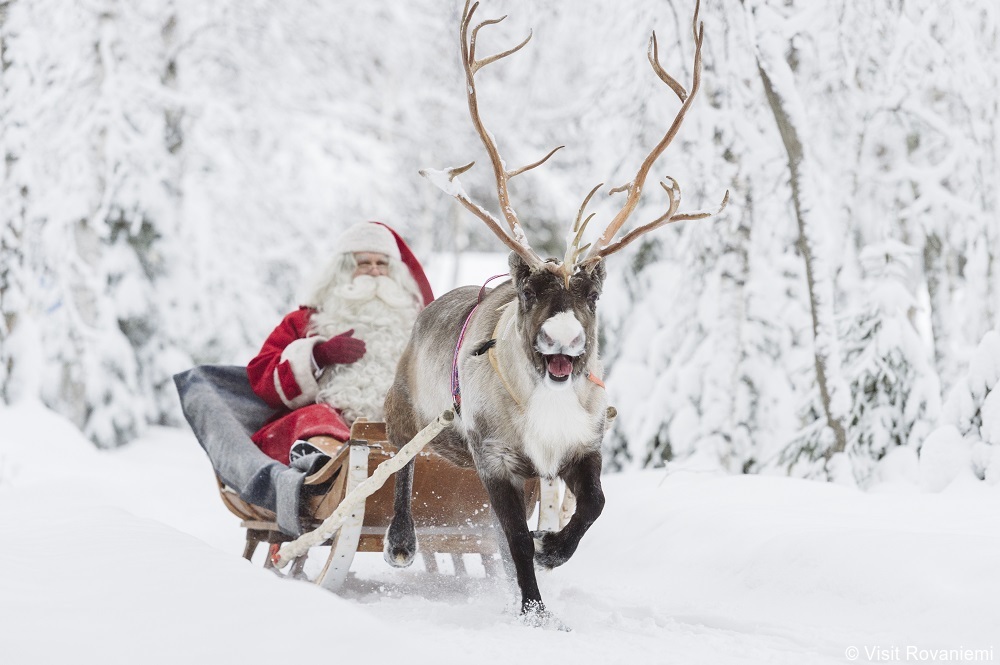 Everyone loves meeting the real Santa Claus.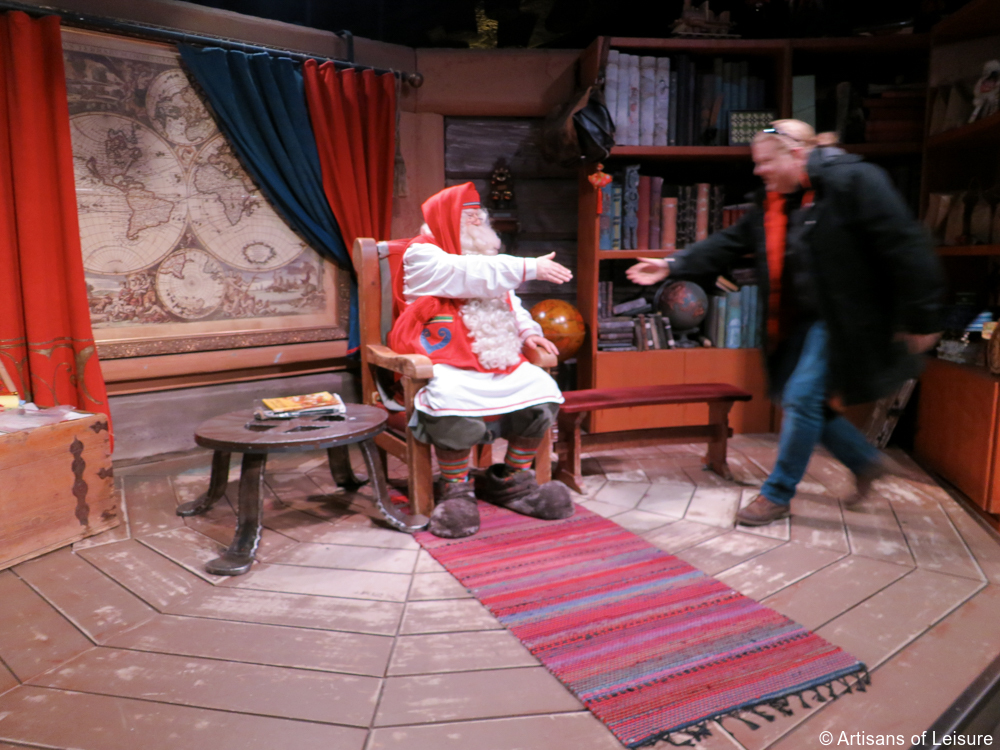 Millions of letters to Santa Claus are sent every year from kids from around the world.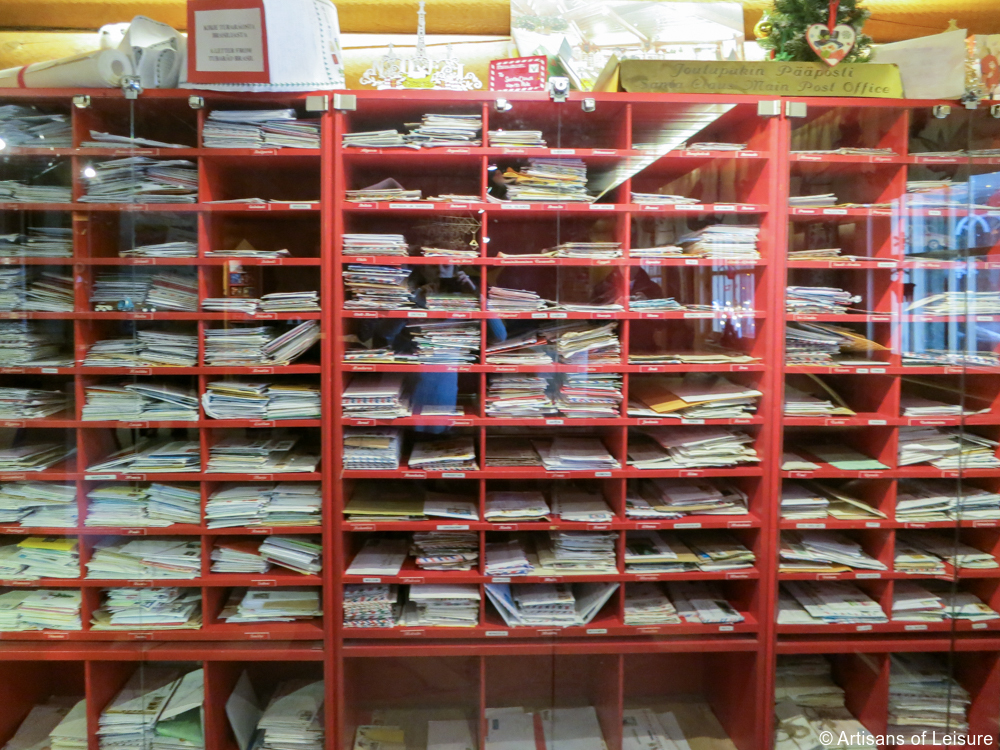 Another favorite highlight of private touring is a husky sledding adventure. Bonding with these dogs was one of our favorite experiences in Lapland!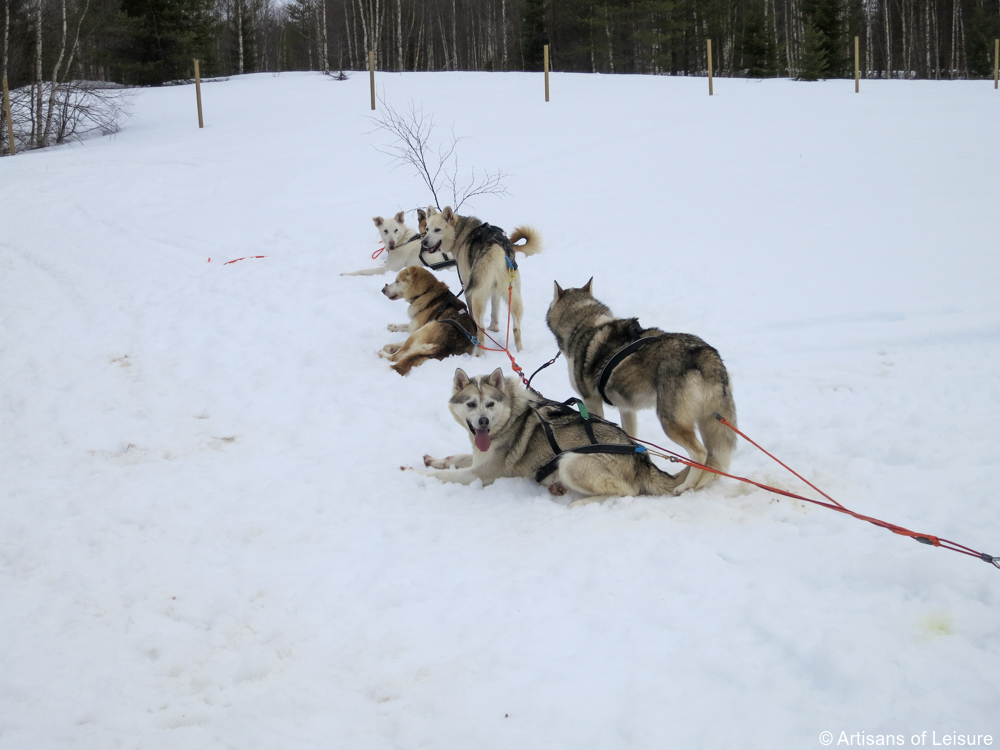 Snowmobiles are also a great way to venture through the Lappish landscapes of forests and lakes.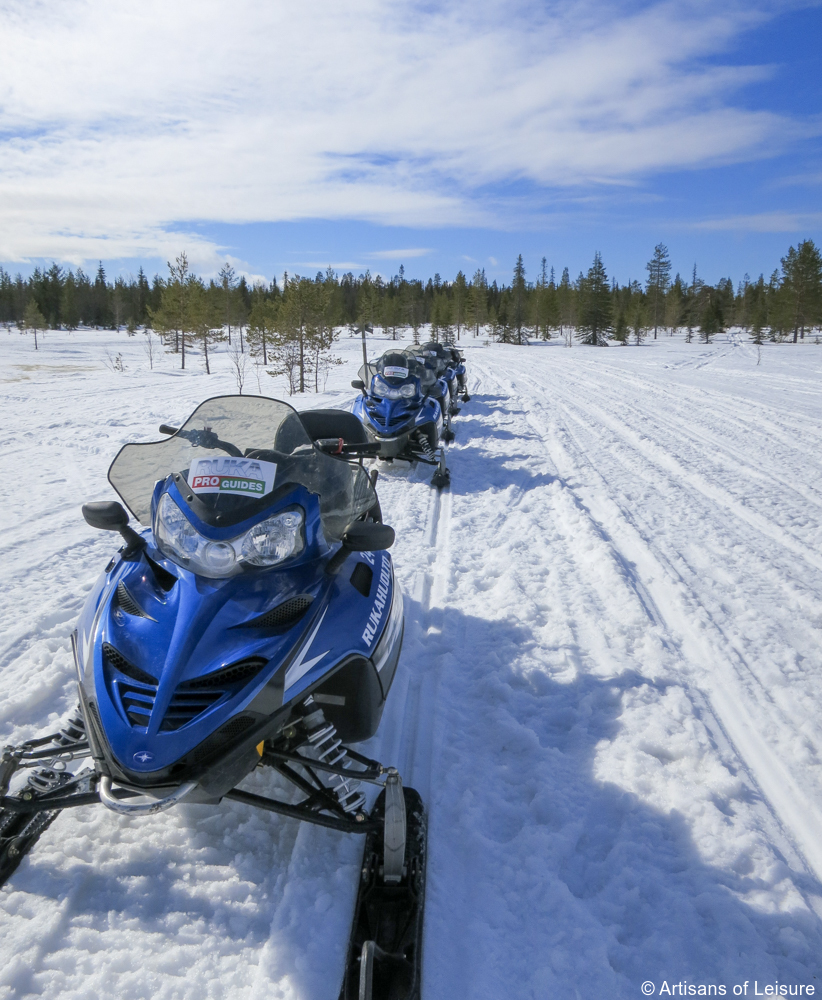 With the sparse population in Lapland, it's easy to feel as if you have the wilderness to yourself.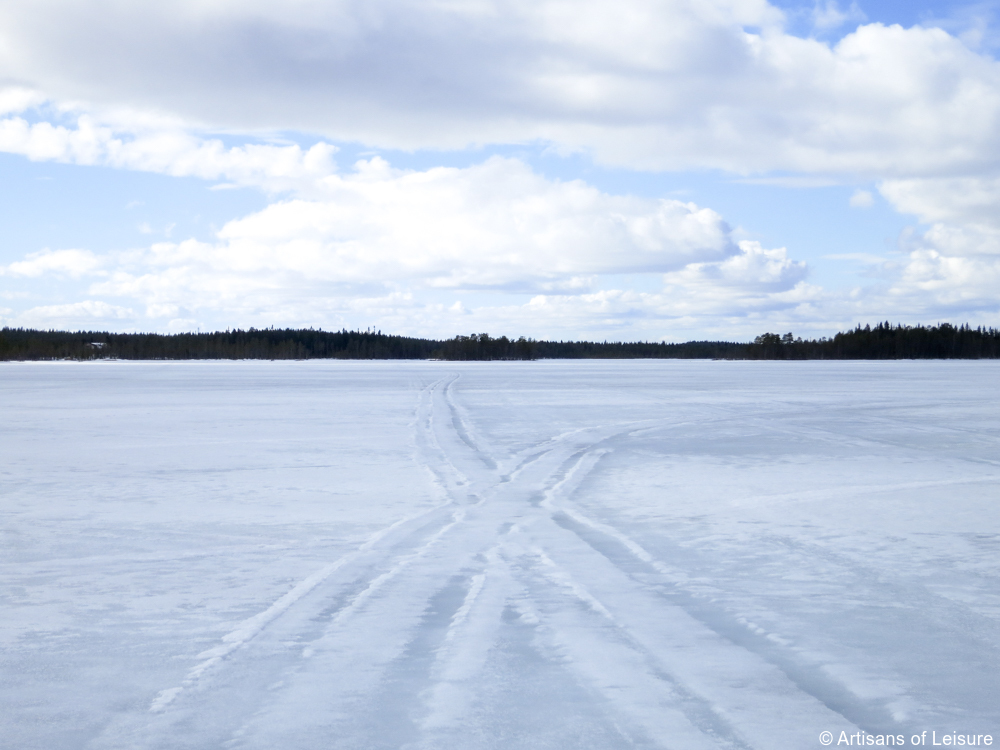 Delicious reindeer stew is a hearty and warming meal during wintertime. Reindeer is a staple in Finnish cuisine.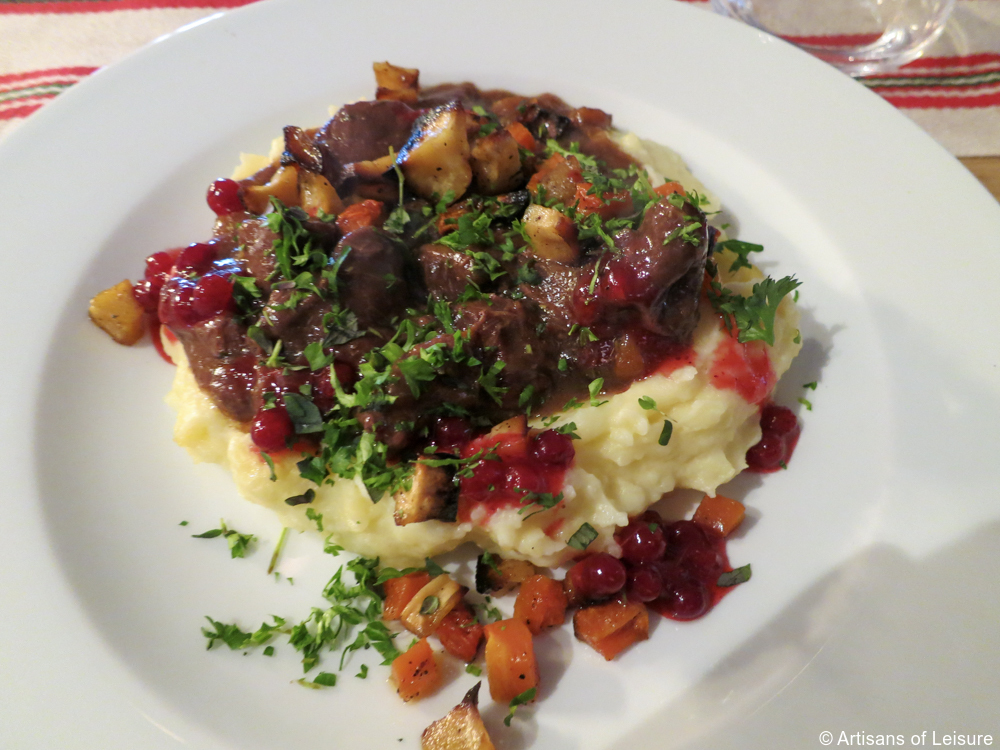 Refreshing rosemary panna cotta topped with lingonberries made a wonderful dessert after reindeer stew.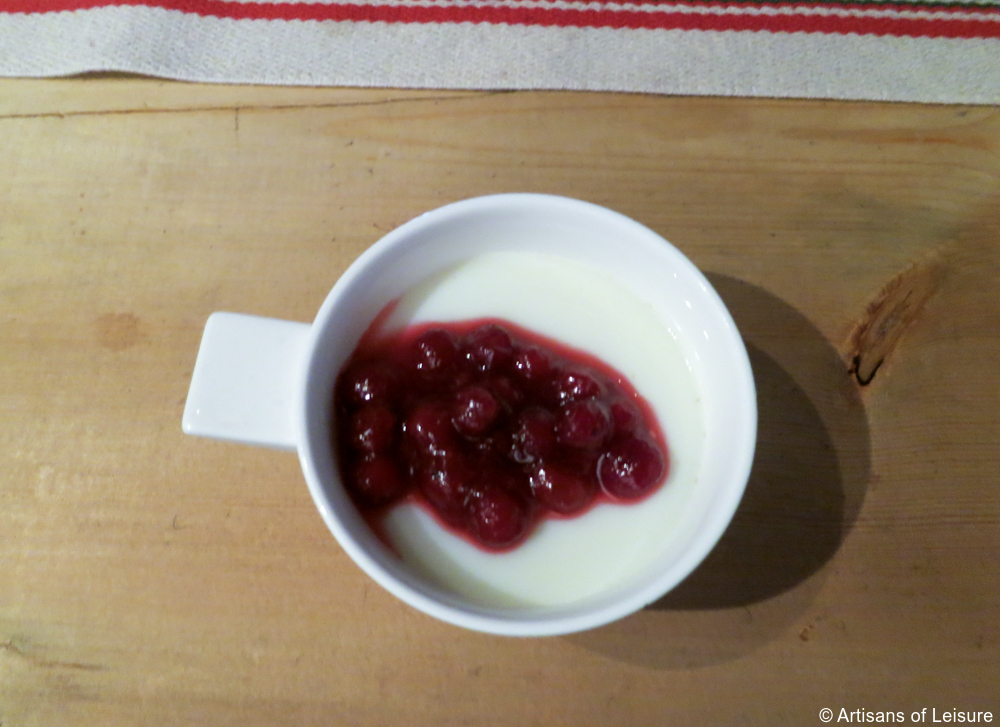 The rustic Kelo-Glass Igloo at Kakslauttanen Arctic Resort is a cozy accommodation that combines the comforts of a log cabin with the convenience of viewing the Aurora Borealis from the cabin's glass igloo.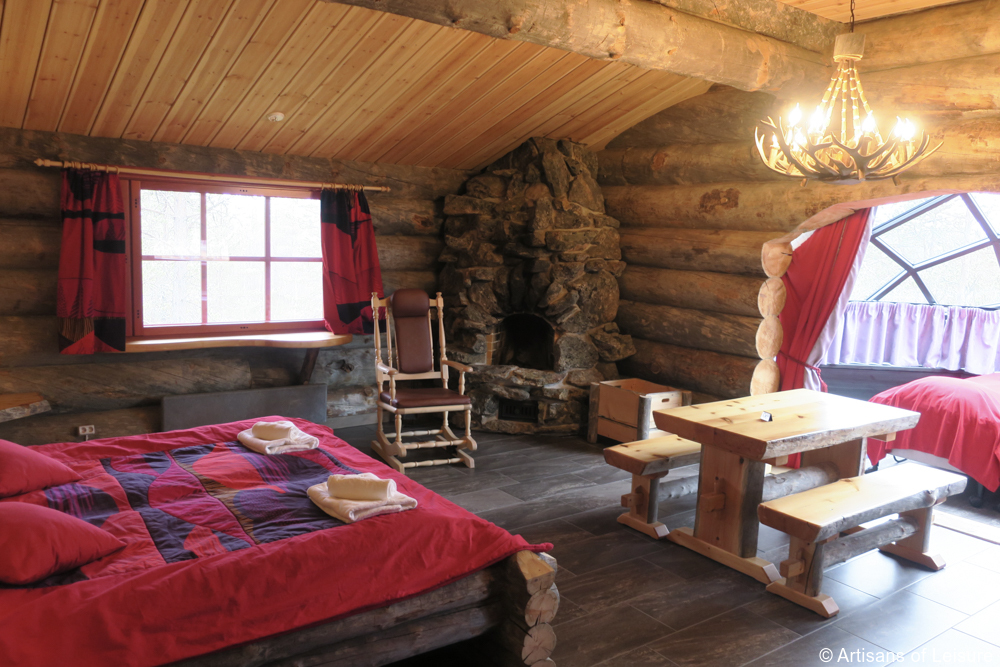 Artisans of Leisure clients can enjoy a private cooking lesson to learn about Lappish cuisine. Food in Lapland is about foraging and using the freshest ingredients such as fresh trout caught straight from the stream.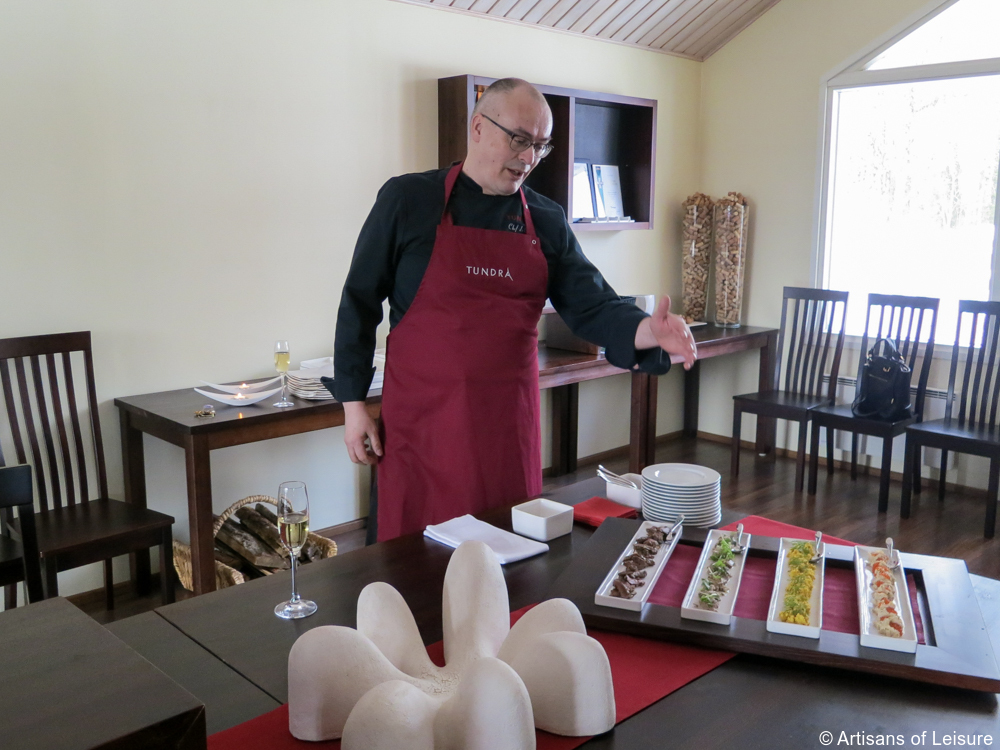 We used a smoking technique to cook the fish in the traditional Finnish way.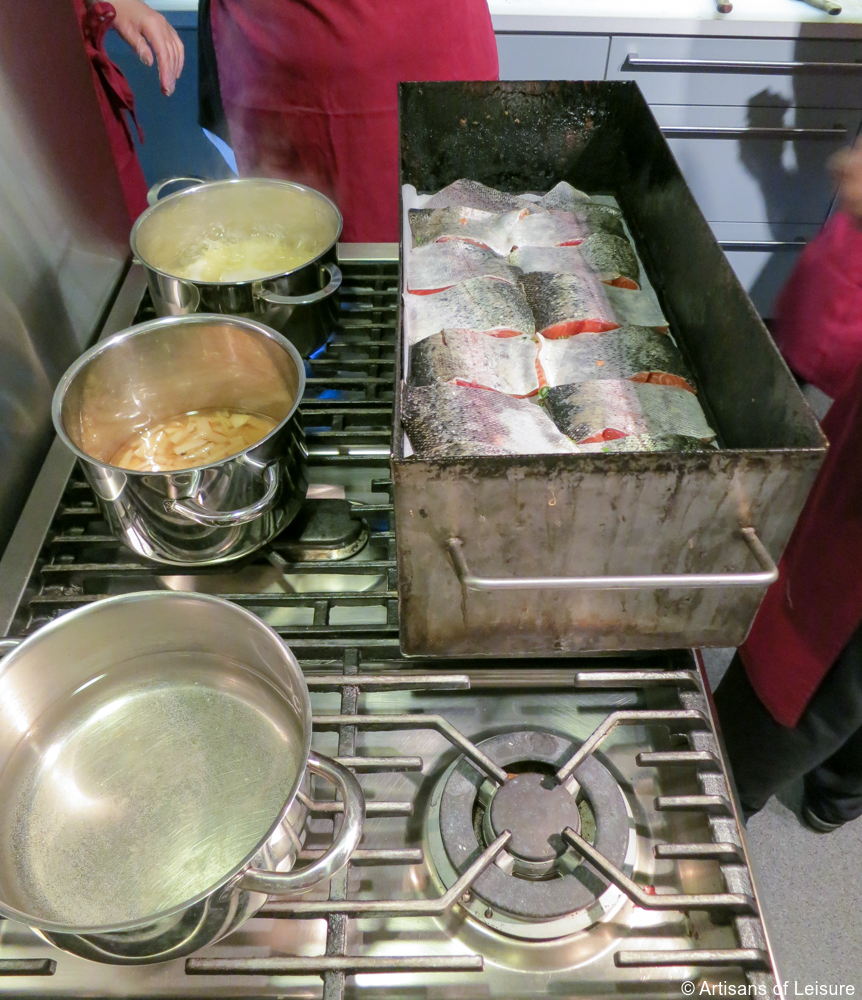 Traditional Lappish food is typically made in a tall smokehouse and fresh fish is usually smoked over the fire with fresh vegetables found in the surrounding forest.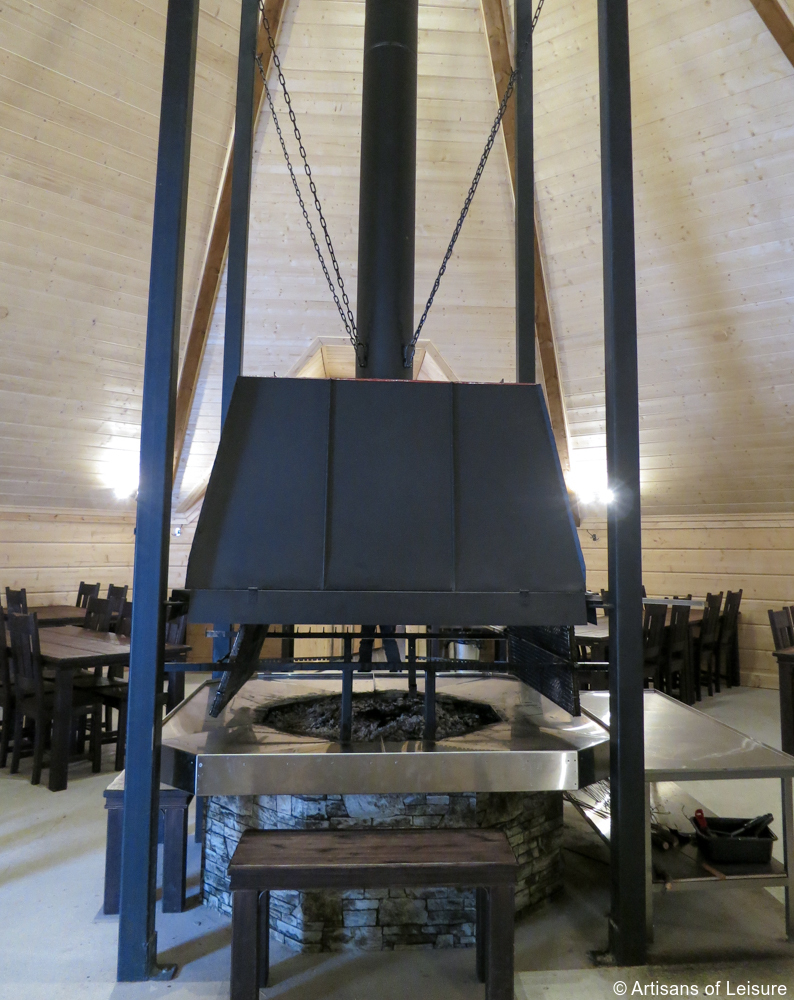 Lapland architecture incorporates natural materials wherever possible.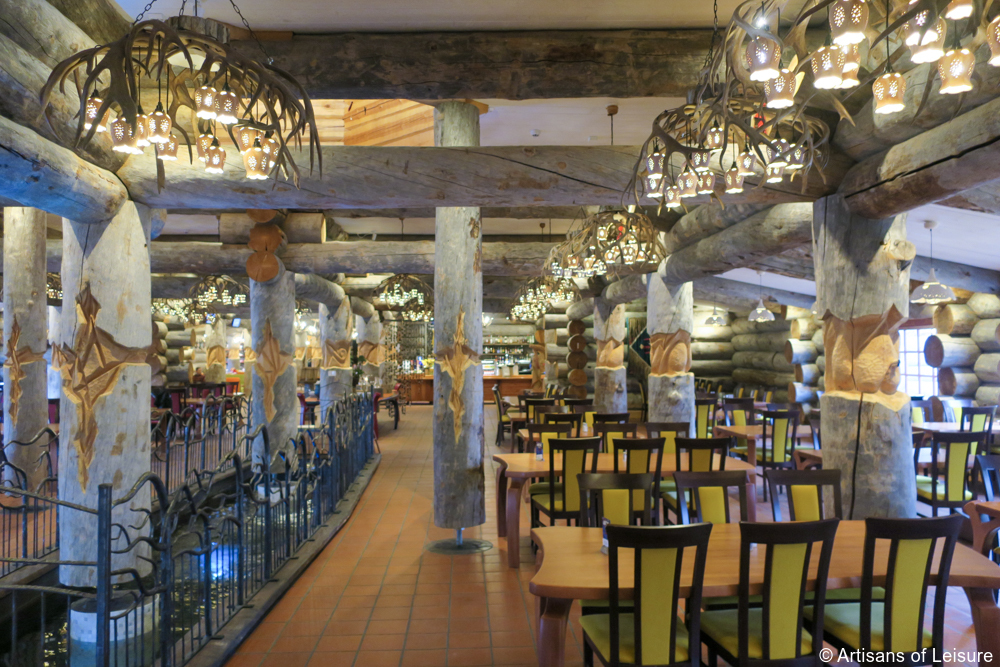 This is a typical winter scene in Finnish Lapland.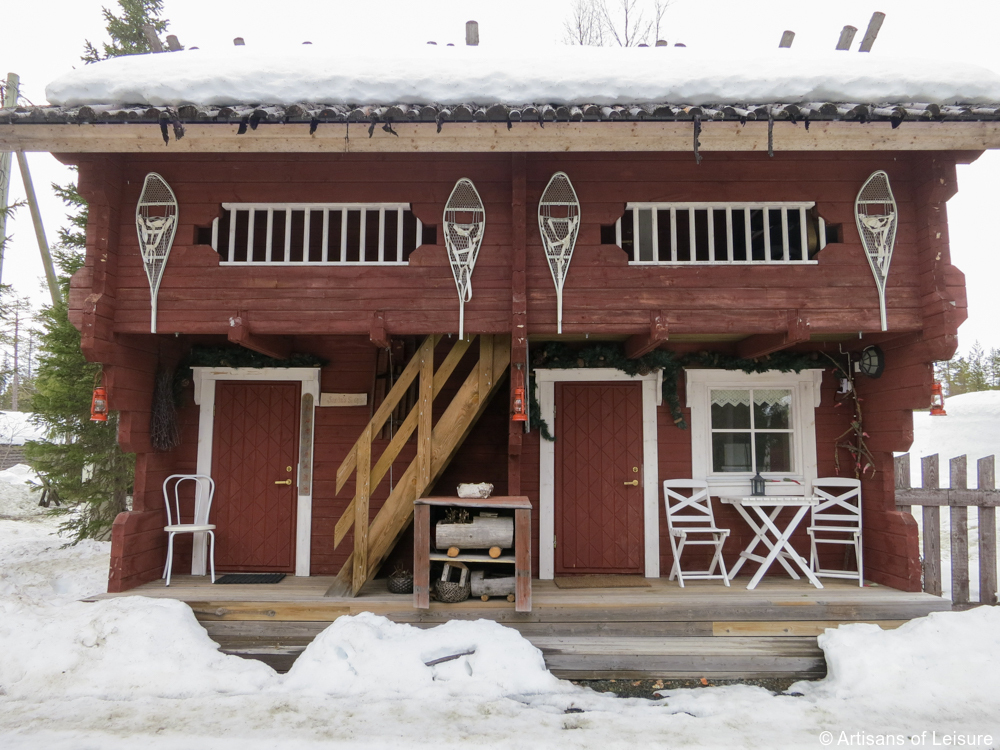 This cozy room is furnished with reindeer hides.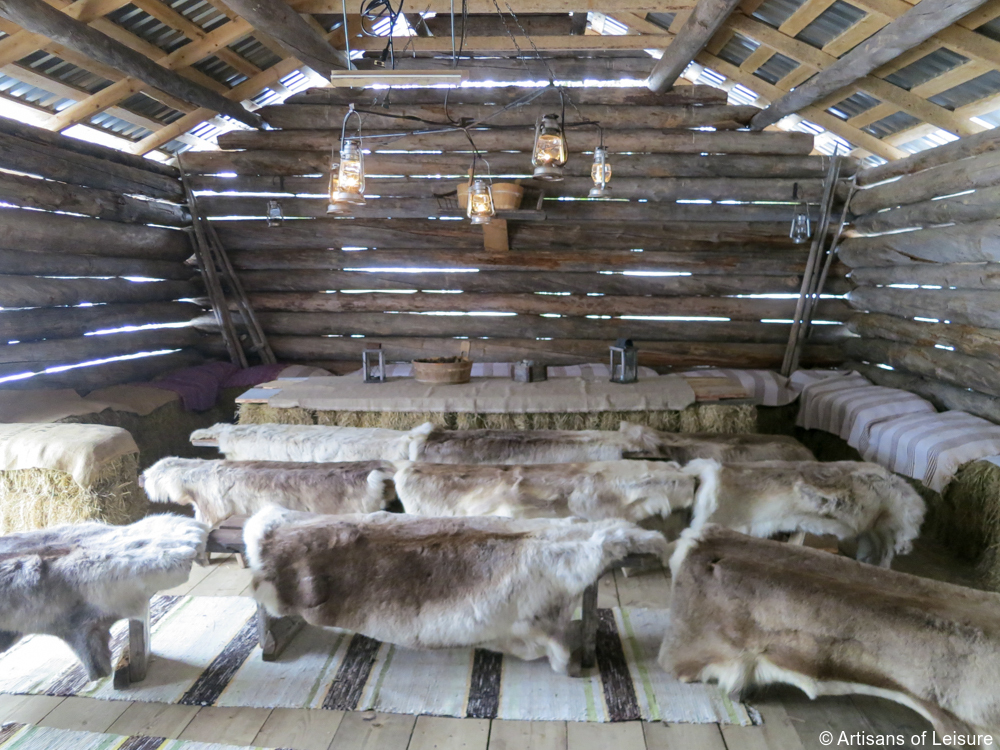 This reindeer herder is preparing sleighs for a ride through the forest!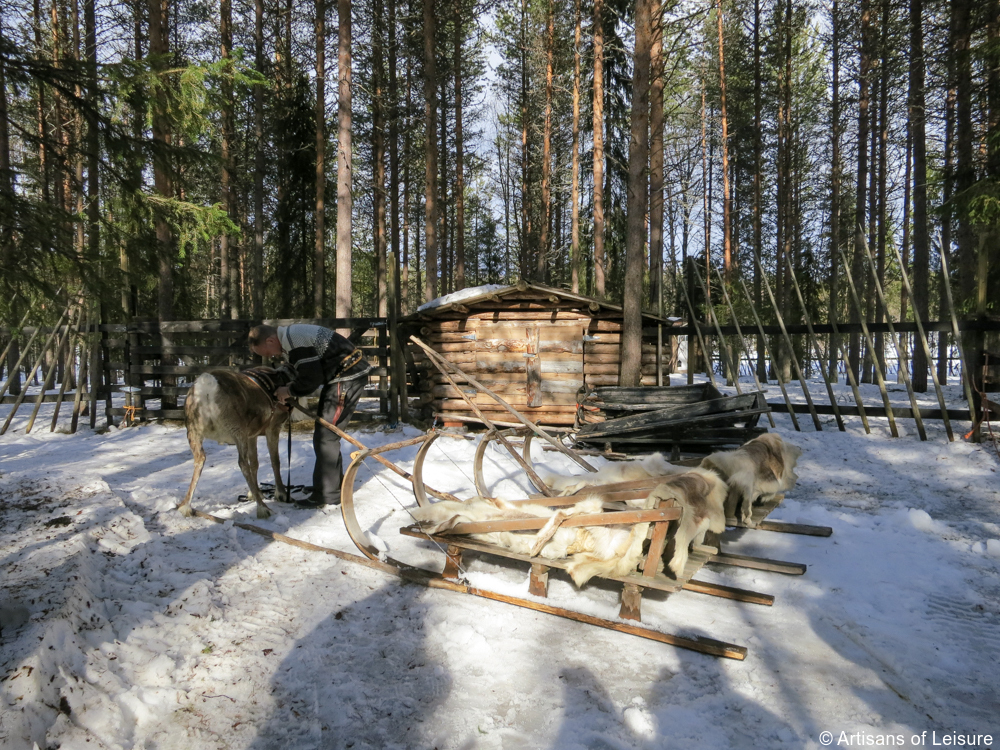 A reindeer sleigh ride is a must in Finnish Lapland…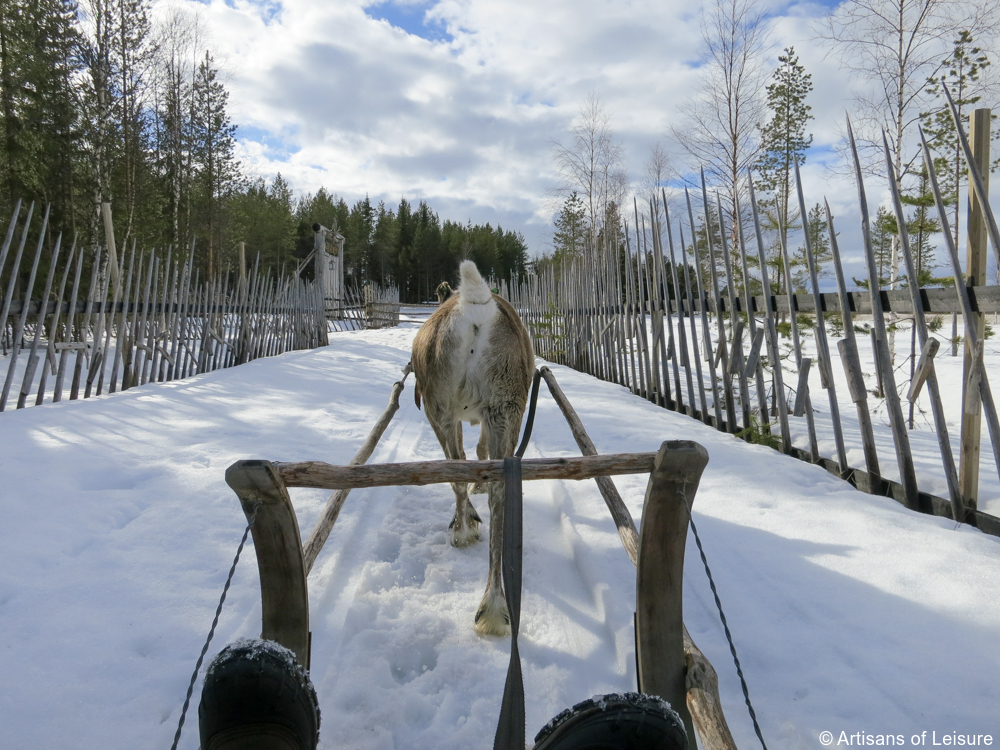 …as is a sauna experience, which is an important part of Finnish culture. Our sauna guide explained the tradition of Finnish sauna and we toasted with a tar drink.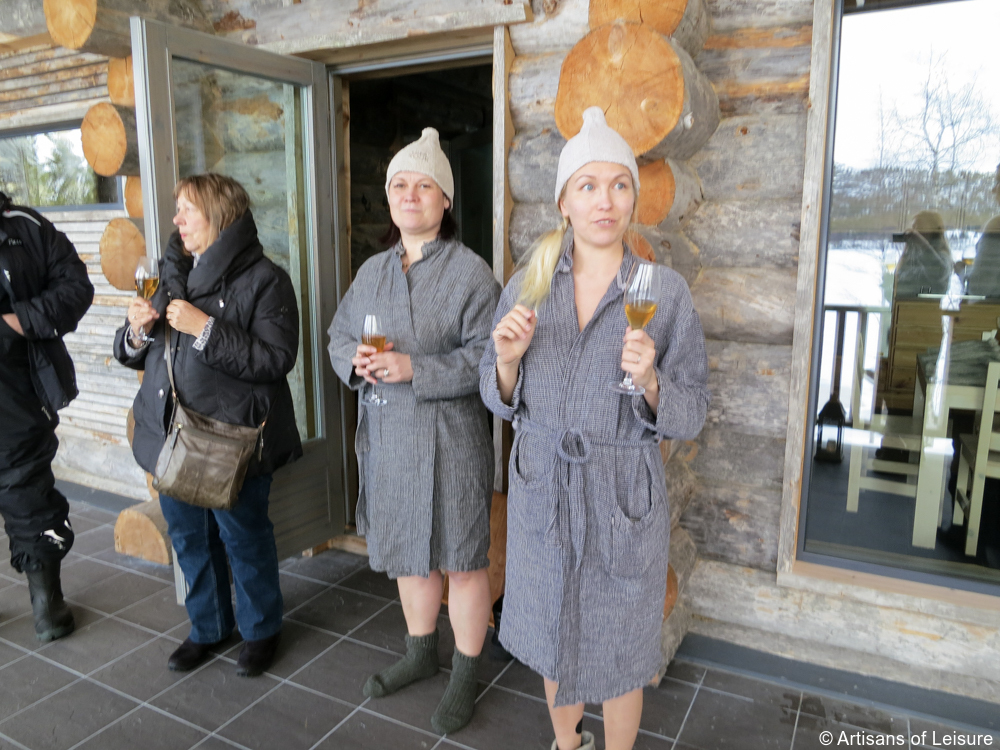 Tree tar syrup is a common ingredient in many Lapland dishes. It's certainly an acquired taste!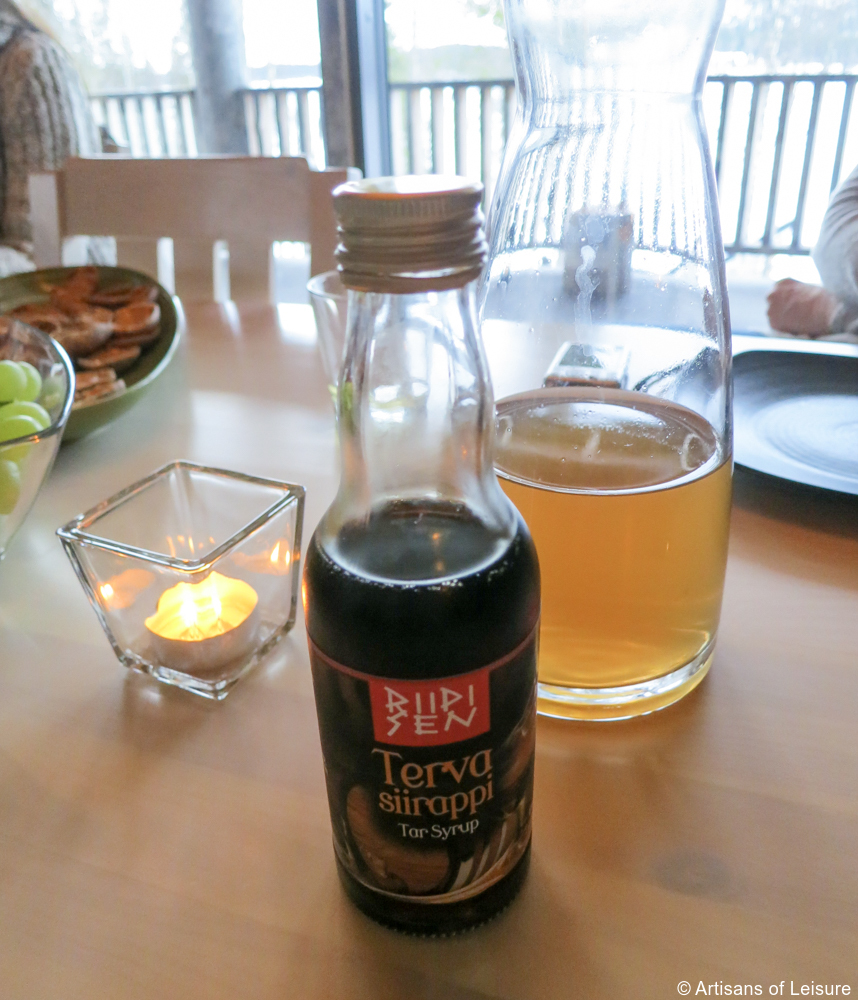 Private saunas are common in Finnish households.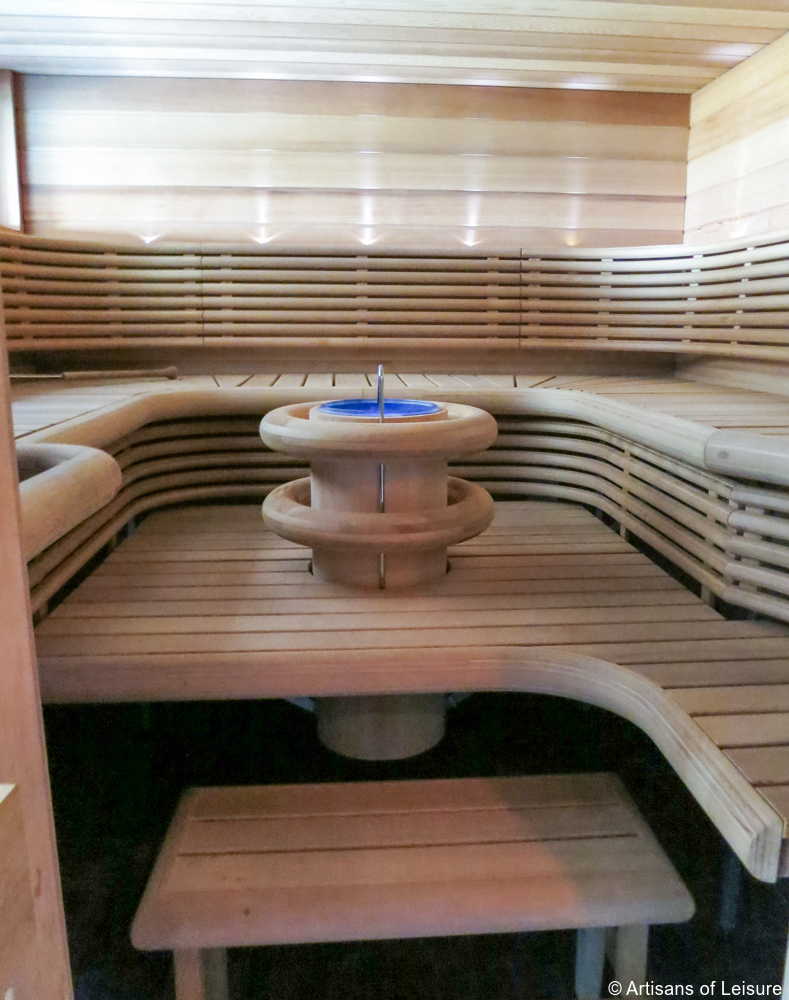 Hiking is an important part of the Finnish lifestyle.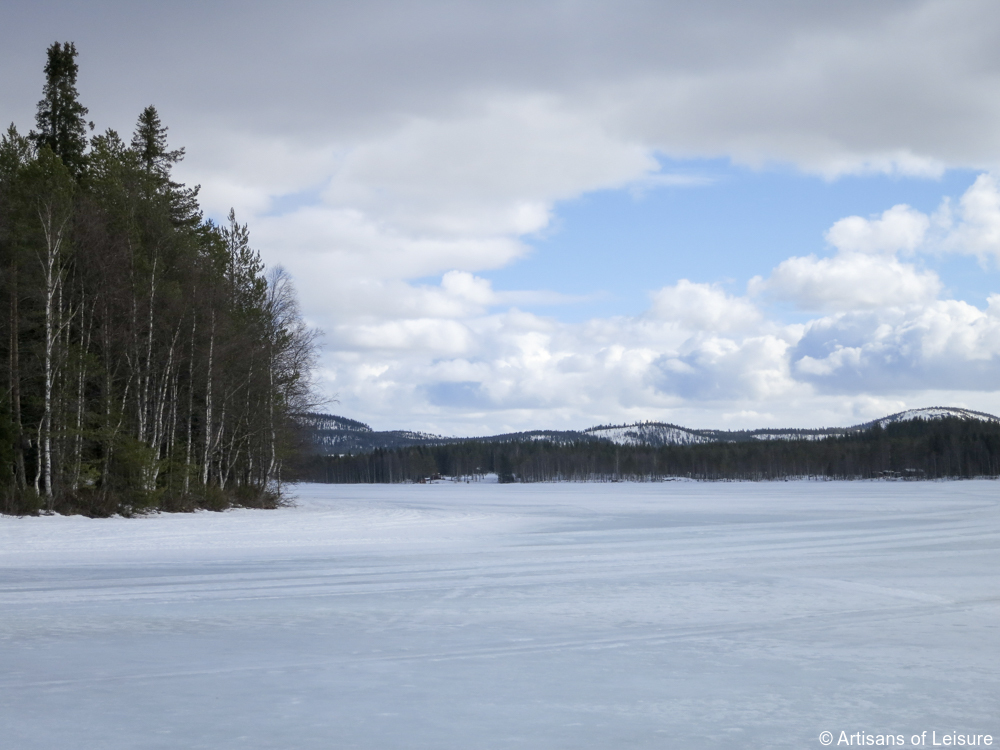 Our snowshoe hike took us through conifers and across a wooden bridge.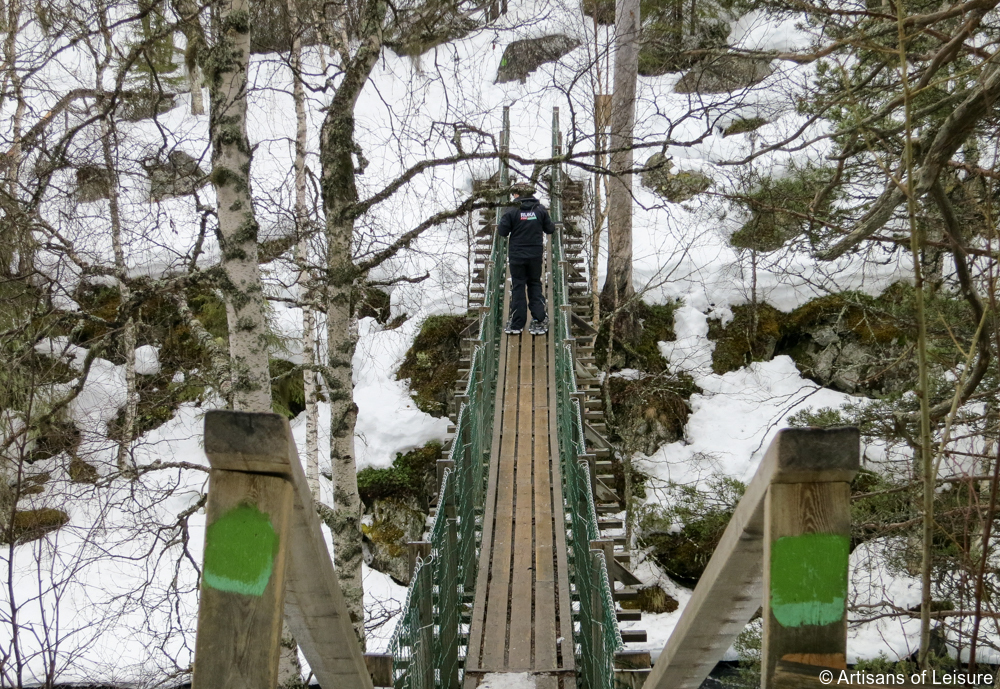 After our hike, lunch consisted of fresh salmon, reindeer snacks and champagne.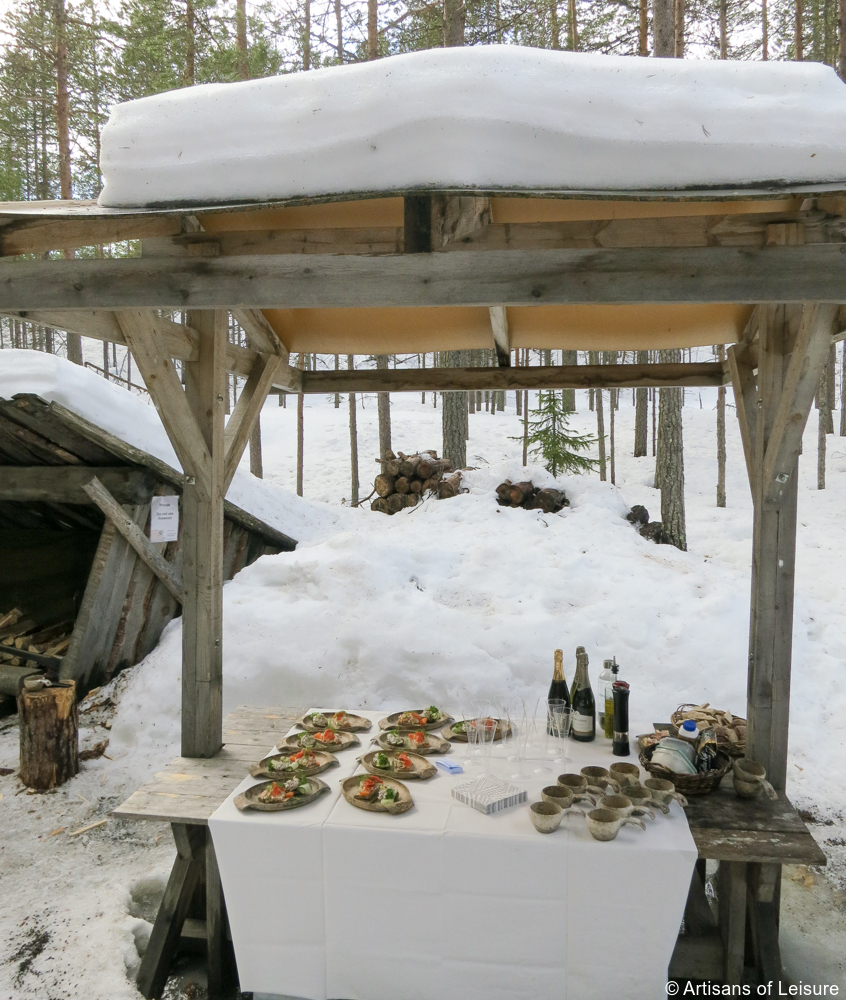 We loved having lunch in the forest by a warm fire. The reindeer pelts ensured we were kept warm.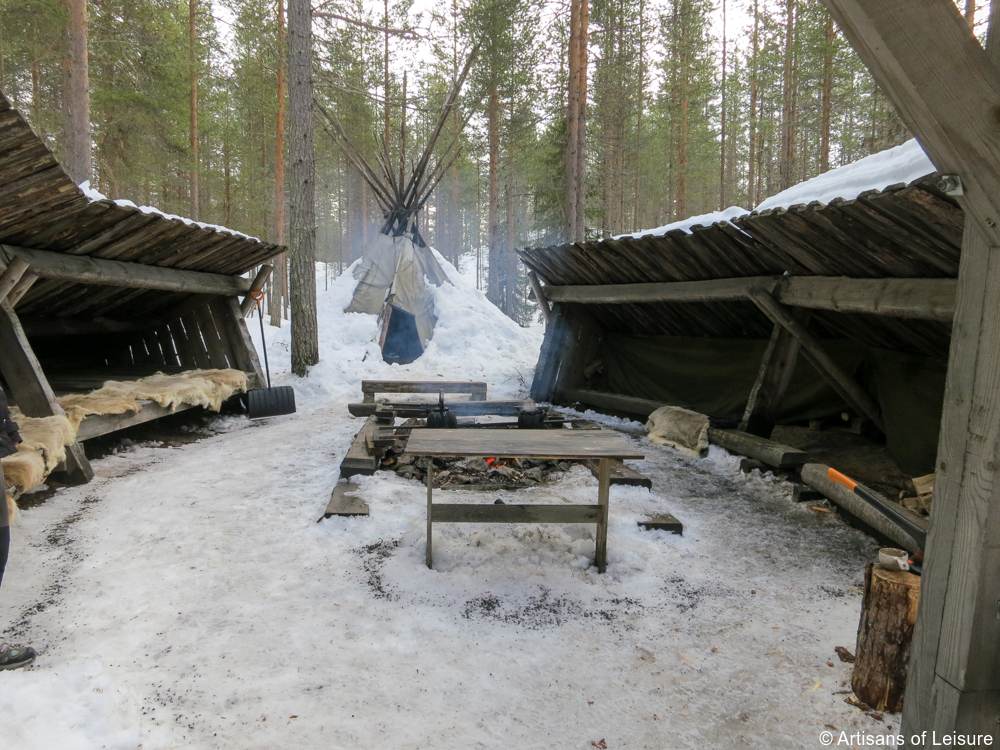 And after a day of winter activities…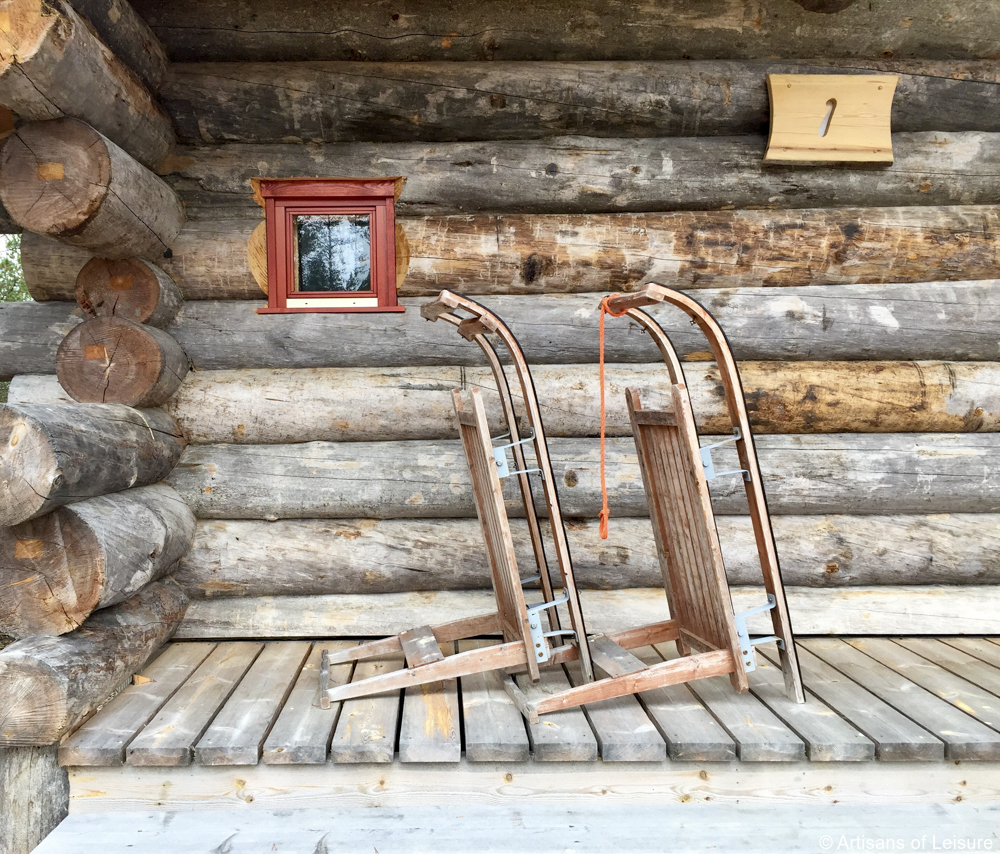 …, it's nice to come back and relax with a glass of wine in a one-of-a-kind accommodation!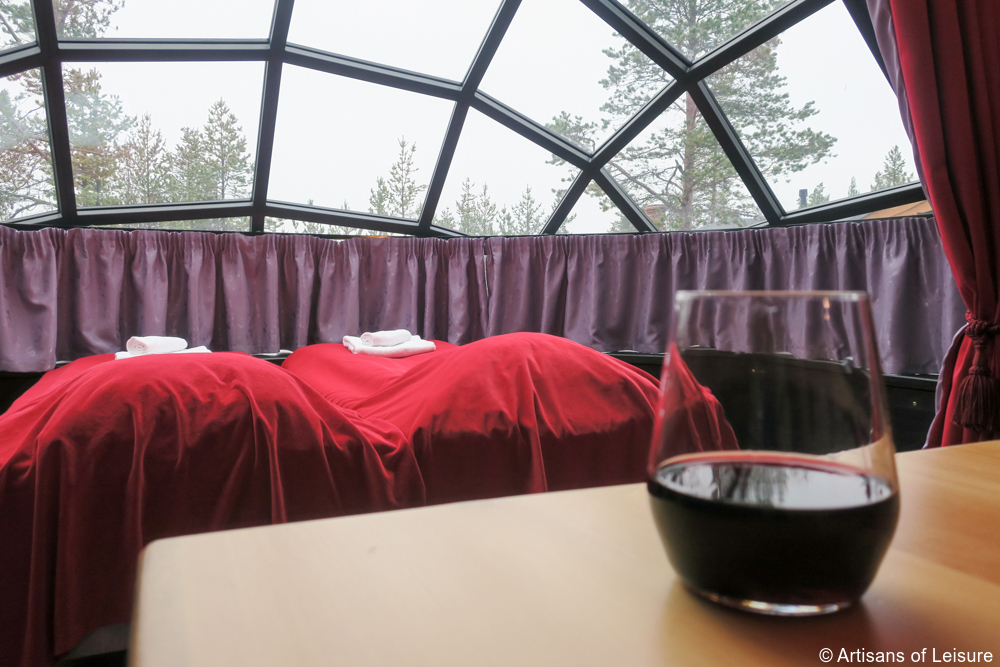 Our private tours that include Finnish Lapland also feature touring in Finland's capital, Helsinki.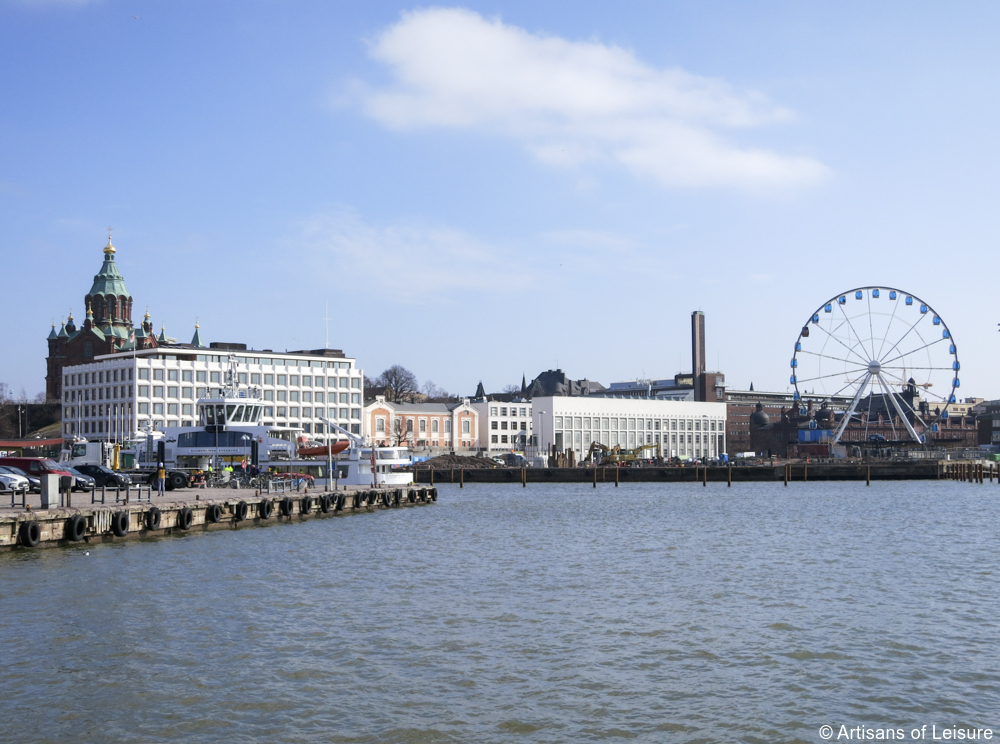 It's a small and picturesque city surrounded by the sea.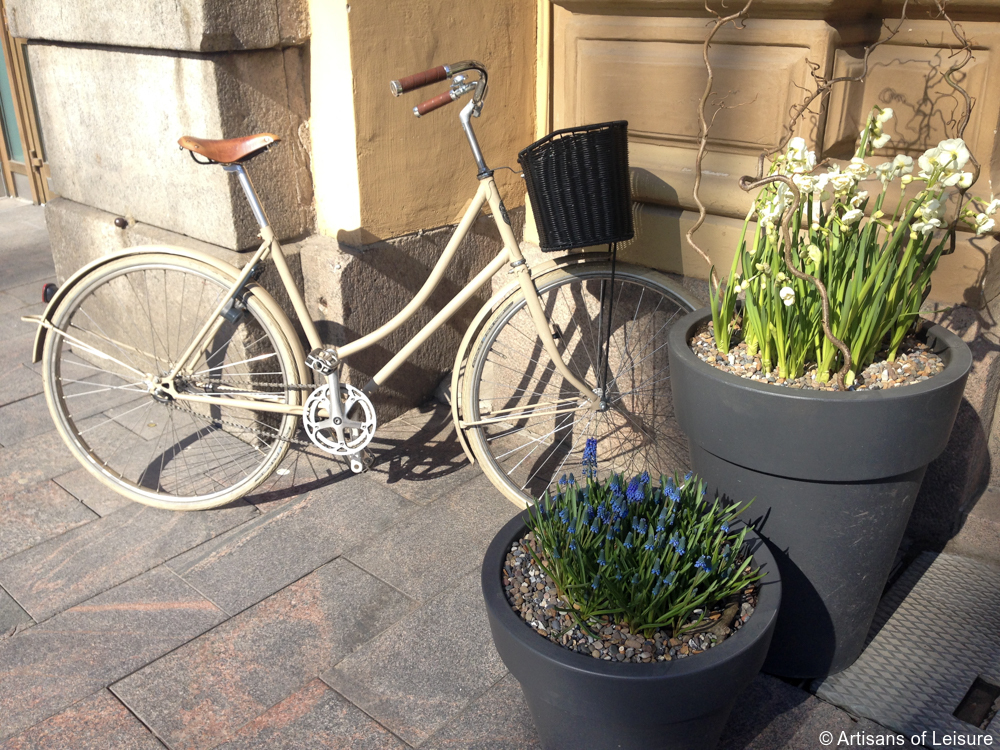 Artisans of Leisure arranges private touring of the city's interesting history…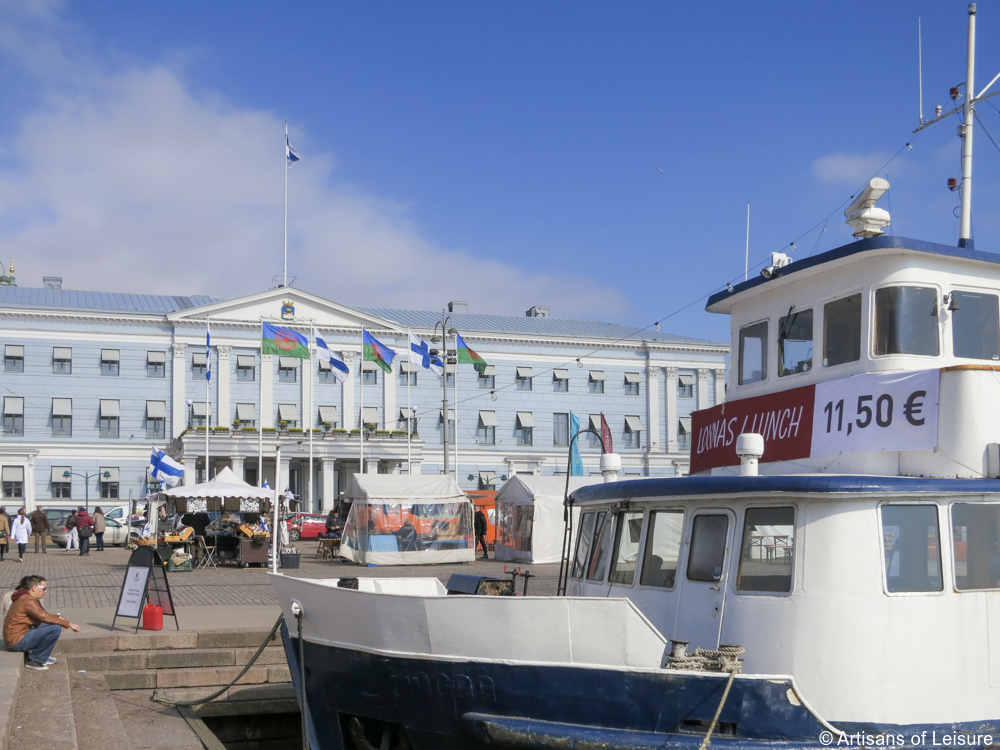 …delicious cuisine…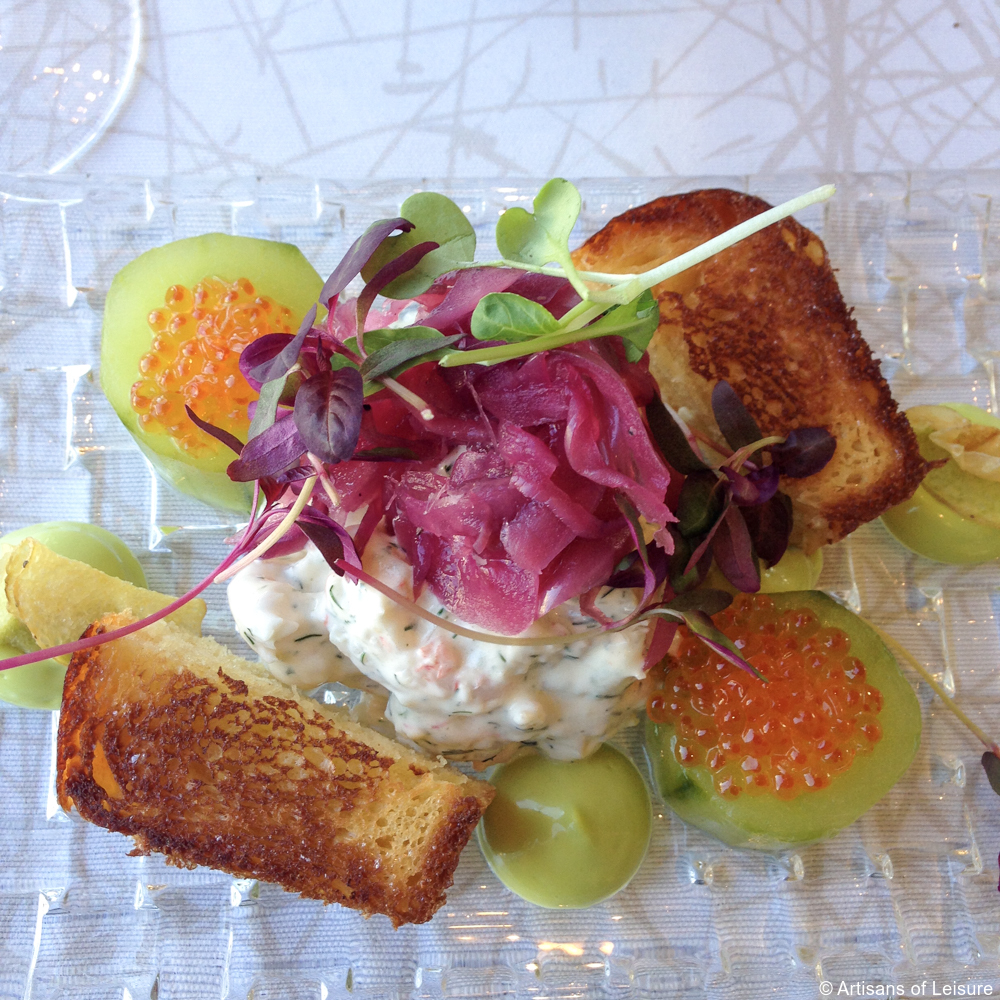 …architectural landmarks and more.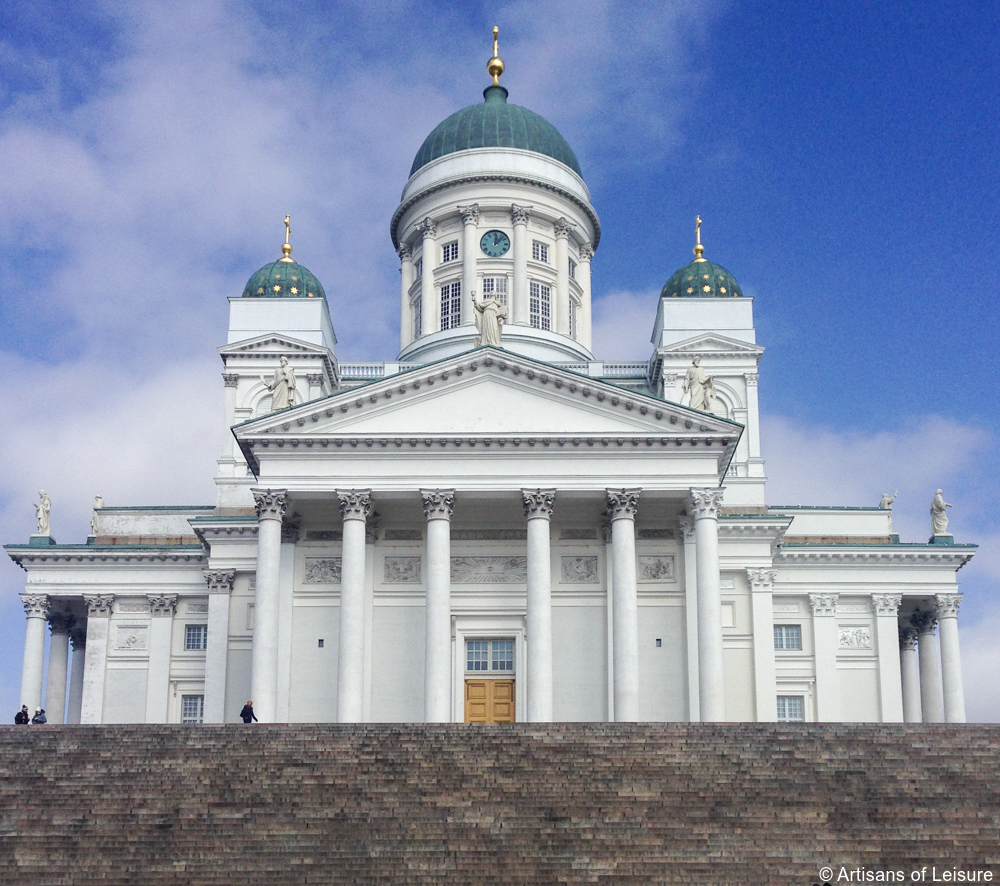 We enjoyed our stay at the iconic Hotel Kamp.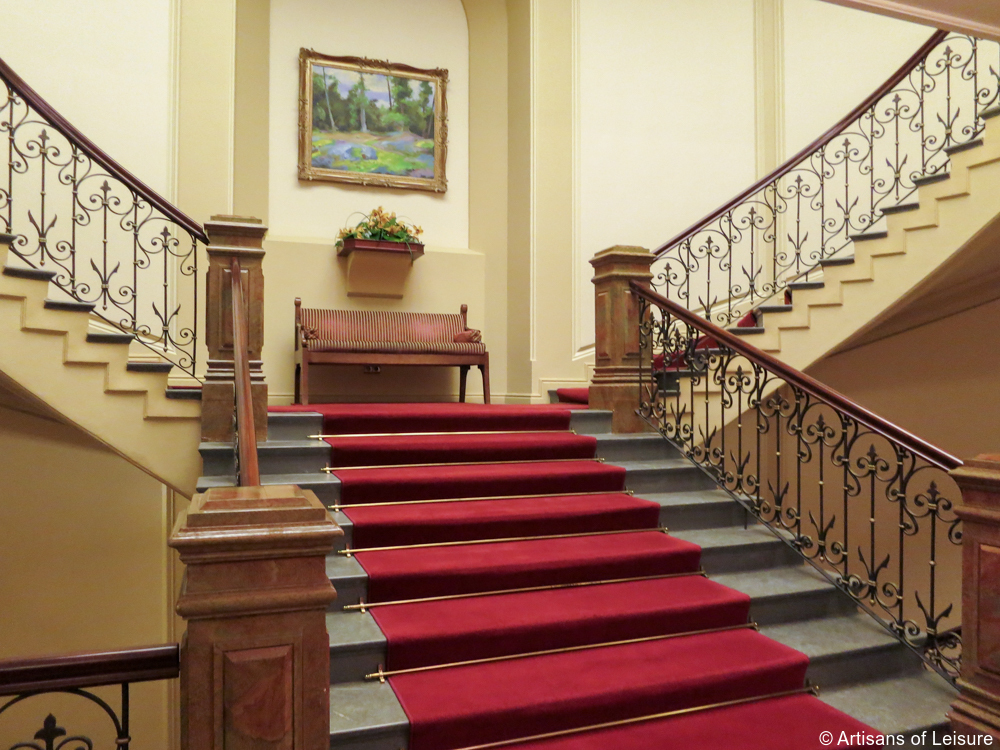 Centrally located, Hotel Kamp is the perfect hotel from which to explore the city and walk to dinner in the evening.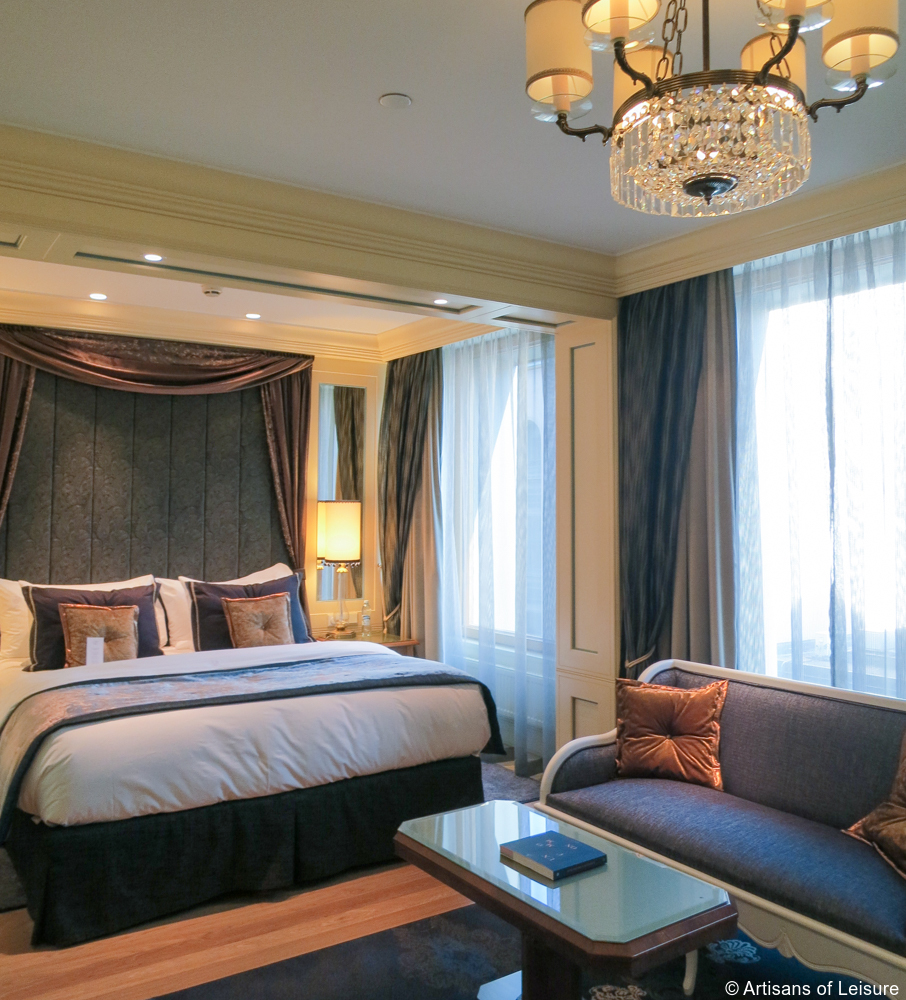 This is a view of beautiful Helsinki architecture from the Hotel Kamp.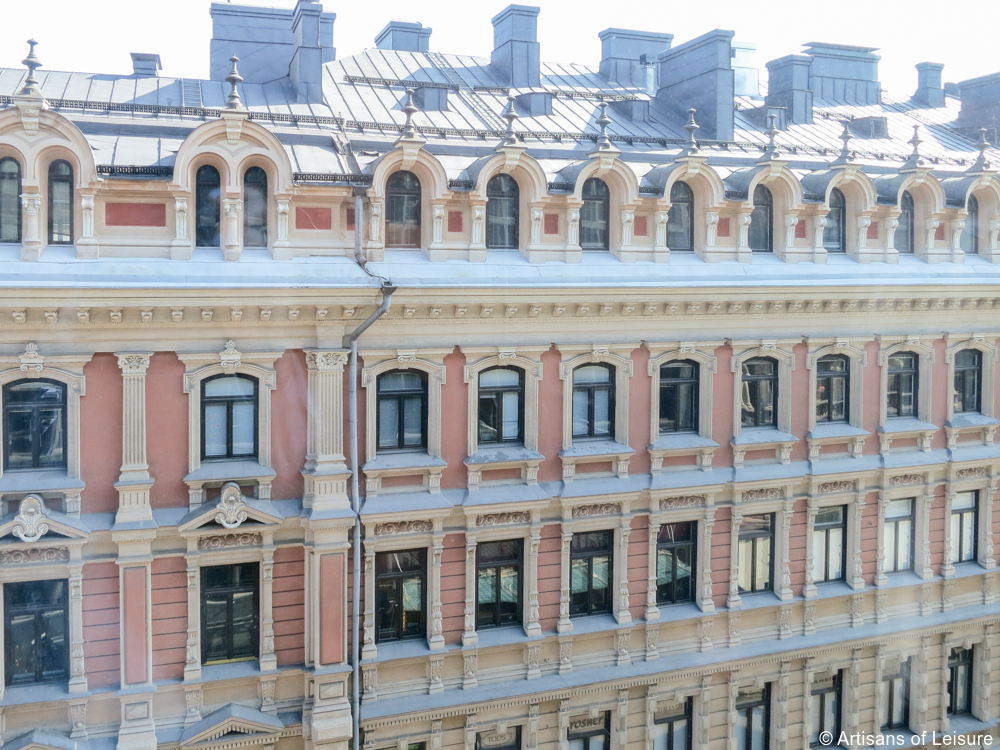 Fish is a staple of the Finnish diet. At Old Market Hall, a must visit in Helsinki, different varieties of fish fill the stalls.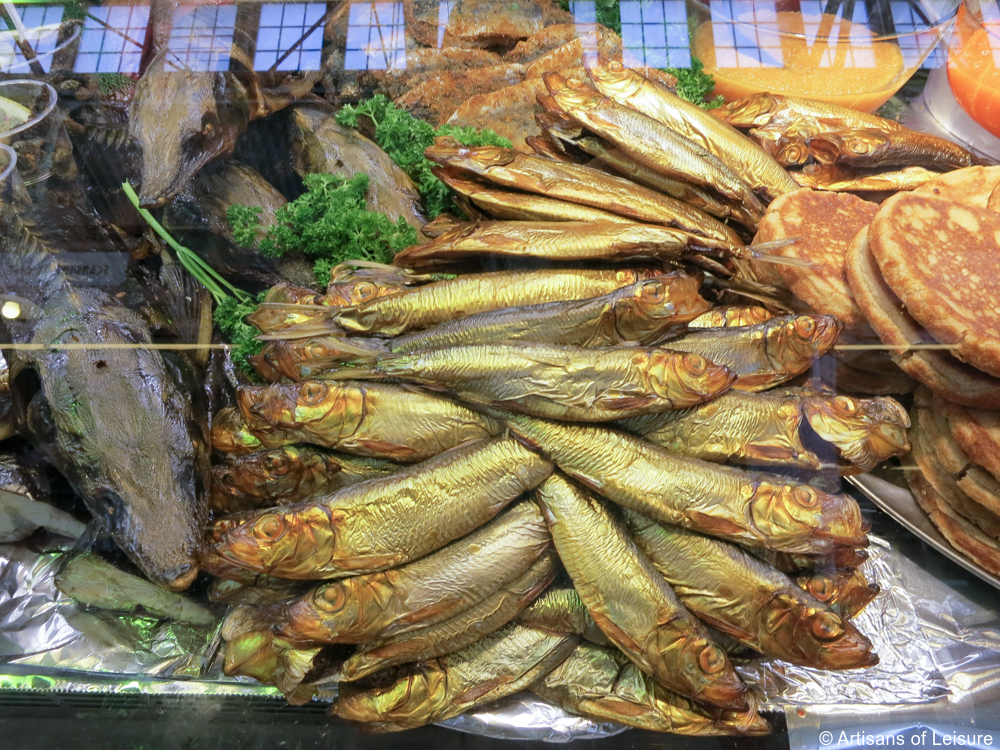 Old Market Hall has beautiful wood-paneled stalls overflowing with local delicacies.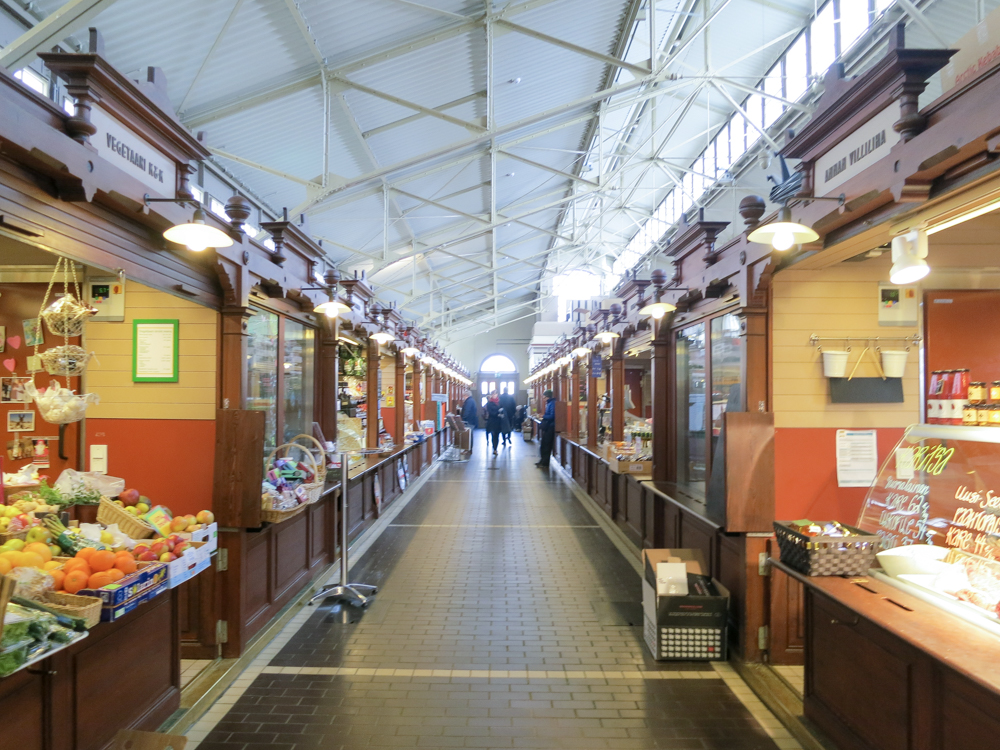 Helsinki is full of great local restaurants and cafes…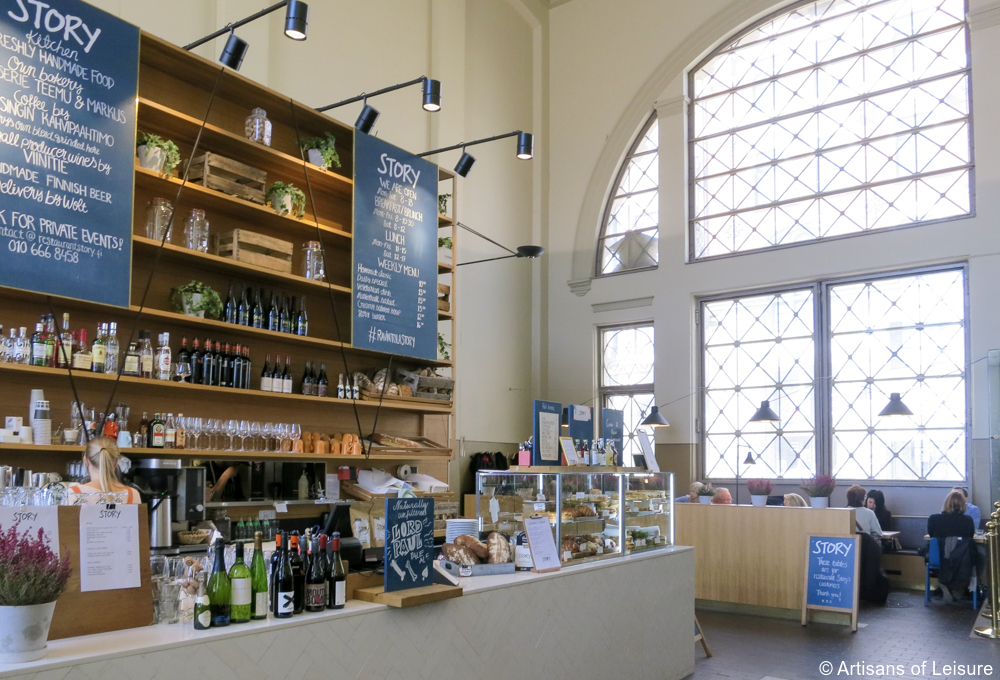 …and local shops filled with bright and colorful Finnish textiles.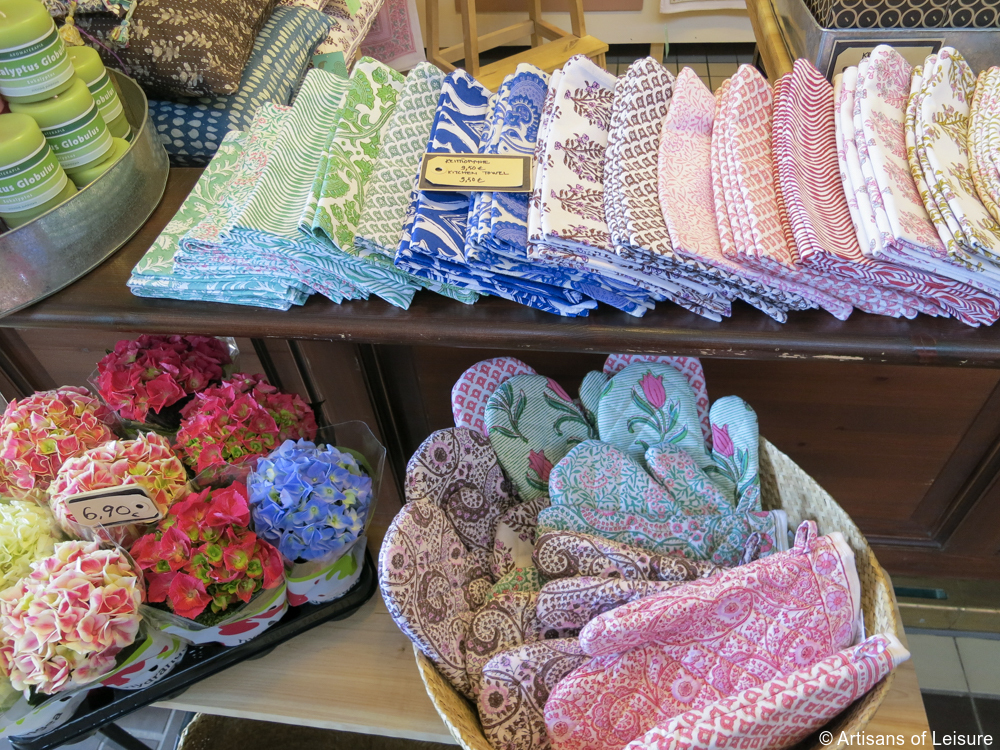 The famed Temppeliaukion Kirkko (Rock Church) is an impressive structure carved from solid rock.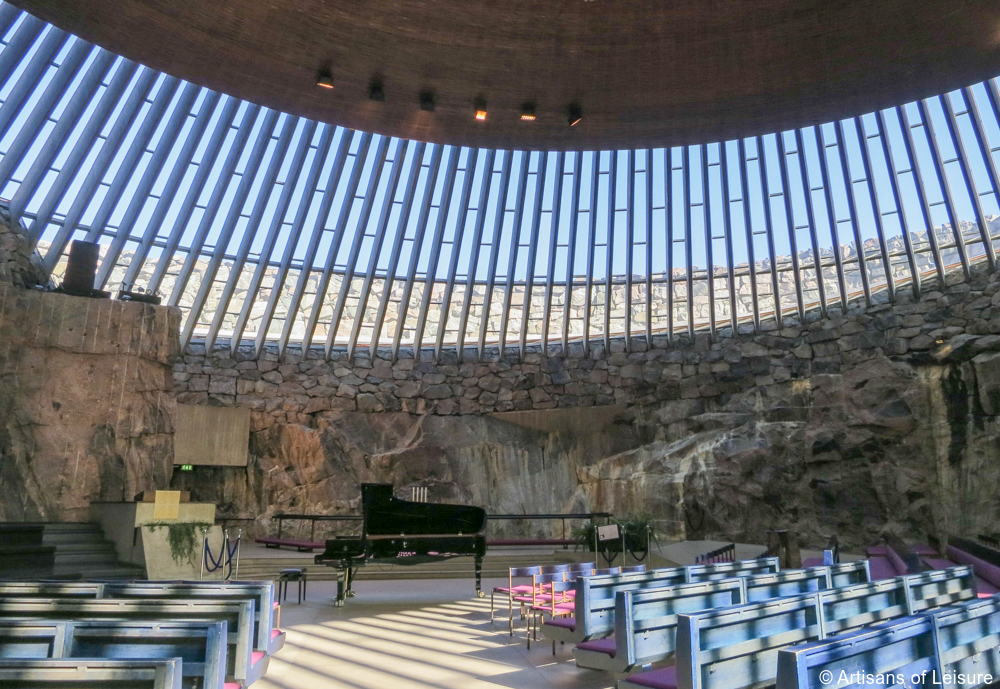 Helsinki and Finnish Lapland are a great combination. Contact an Artisans of Leisure Finland specialist to start planning your private luxury tour of Finland.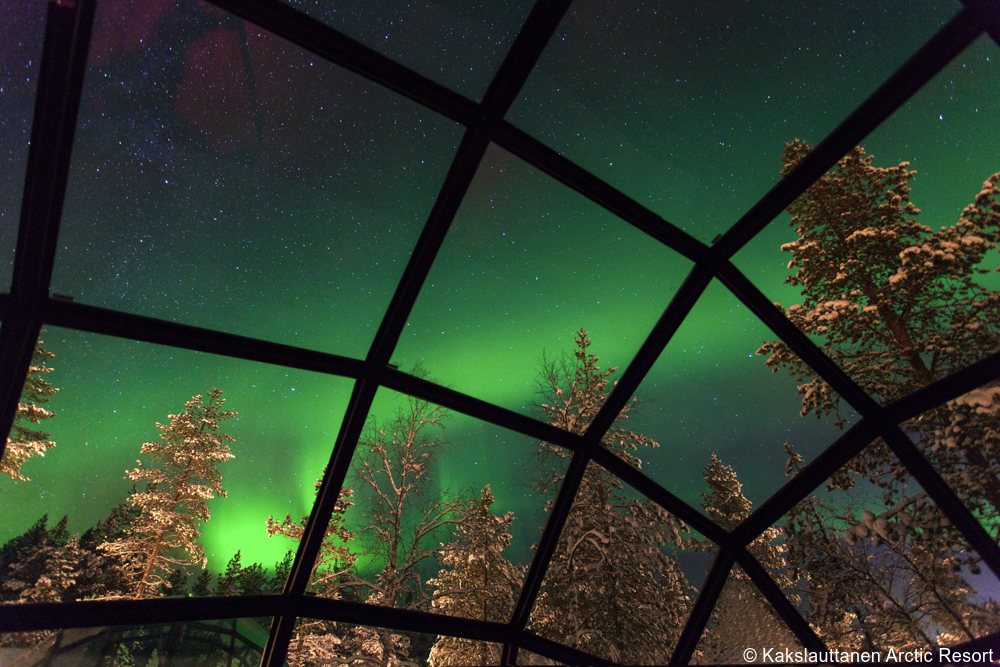 Tags: active tours, architecture, Christmas, Finland, Finland culinary tours, Finland tours, Finnish Lapland, Helsinki, Helsinki tours, igloo hotels, Kakslauttanen Arctic Resort, Lapland, Northern Lights, Santa, Santa Claus, Santaland, snow