Introduction to Croatia
(6 Days)
Split, Dubrovnik
Dubrovnik in Depth
(6 Days)
Dubrovnik with nearby islands & Peljesac Peninsula
Introduction to the Dalmatian Coast
(6 Days)
Dubrovnik, Korcula
Croatia in a Week
(7 Days)
Split & Hvar, Korcula, Dubrovnik
Essence of the Dalmatian Coast
(8 Days)
Split, Hvar & Korcula, Dubrovnik
Highlights of Croatia
(9 Days)
Zagreb, Plitvice Lakes National Park, Split & Hvar, Dubrovnik
Croatia by Yacht
(11 Days)
Split, Hvar & nearby islands, Korcula & nearby islands, Dubrovnik
MULTI-COUNTRY TOURS
Dubrovnik & Montenegro
(6 Days)
Dubrovnik, Montenegro
Best of the Dalmatian Coast & Montenegro
(10 Days)
Split, Hvar & Korcula, Dubrovnik, Montenegro
Introduction to Croatia & Montenegro
(8 Days)
Dubrovnik, Montenegro
Best of Croatia, Slovenia & Istria
(12 Days)
Zagreb, Ljubljana & Lake Bled, Portoroz, Brda, Piran, Bale, Plitvice Lakes National Park
Culinary Tour of Slovenia & Croatia
(12 Days)
Ljubljana & Lake Bled, Istria, Split, Dubrovnik
Active Tour of Slovenia & Croatia
(10 Days)
Ljubljana & Lake Bled, Plitvice Lakes National Park, Split, Hvar, Dubrovnik
Journey through Slovenia, Croatia & Montenegro
(16 Days)
Ljubljana & Lake Bled, Zagreb, Plitvice Lakes National Park, Split & Hvar, Dubrovnik, Montenegro
Best of Croatia & Greece
(13 Days)
Dubrovnik & Korcula, Hvar & Pakleni Islands, Athens, Santorini
Luxury Croatia & Montenegro Tours
Our private luxury tours in Croatia and Montenegro feature the best of the region's spectacular natural scenery, complex history, fascinating culture, memorable UNESCO World Heritage sites, and excellent food and wine. In Croatia, travel along the Dalmatian Coast and the Adriatic Sea to visit the beautiful walled city of Dubrovnik, the ruins of Diocletian's Palace in Split, and other historical villages and bucolic islands. Also explore the lakes and waterfalls in scenic Plitvice Lakes National Park, and experience the vibrant culture and history in Zagreb. Relax at a top resort on the shore of the Adriatic in Montenegro, and tour the ancient port town of Kotor. Throughout the region, enjoy delicious seafood, olive oil, wine, cheese, truffles and other culinary specialties during private touring, as well as other unique activities customized to your interests.

Our private Croatia and Montenegro tours feature:

Preferred rooms in the region's best hotels and resorts
Your own private guide and driver for flexible touring based on your interests
Highly personalized itinerary planning
Expert advice from our Croatia and Montenegro specialists
Local contacts at our associate offices throughout Croatia and Montenegro
Regional flights and private airport transfers

Restaurant reservations, shopping recommendations, tickets to cultural events and exclusive access to local activities
All tours are private, depart daily, and can be customized to suit individual interests and schedules. Please contact us at (800) 214-8144 for more information about our luxury Croatia tours.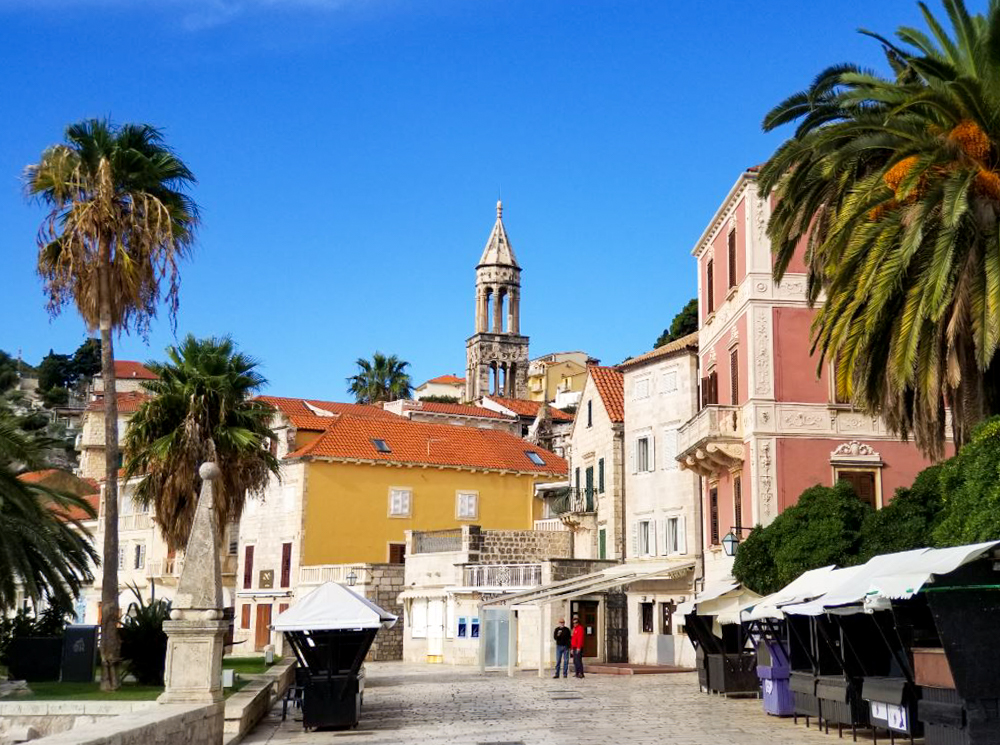 Introduction to Croatia
(6 Days)
Split, Dubrovnik
Dubrovnik in Depth
(6 Days)
Dubrovnik with nearby islands & Peljesac Peninsula
Introduction to the Dalmatian Coast
(6 Days)
Dubrovnik, Korcula
Croatia in a Week
(7 Days)
Split & Hvar, Korcula, Dubrovnik
Essence of the Dalmatian Coast
(8 Days)
Split, Hvar & Korcula, Dubrovnik
Highlights of Croatia
(9 Days)
Zagreb, Plitvice Lakes National Park, Split & Hvar, Dubrovnik
Croatia by Yacht
(11 Days)
Split, Hvar & nearby islands, Korcula & nearby islands, Dubrovnik
MULTI-COUNTRY TOURS
Dubrovnik & Montenegro
(6 Days)
Dubrovnik, Montenegro
Best of the Dalmatian Coast & Montenegro
(10 Days)
Split, Hvar & Korcula, Dubrovnik, Montenegro
Introduction to Croatia & Montenegro
(8 Days)
Dubrovnik, Montenegro
Best of Croatia, Slovenia & Istria
(12 Days)
Zagreb, Ljubljana & Lake Bled, Portoroz, Brda, Piran, Bale, Plitvice Lakes National Park
Culinary Tour of Slovenia & Croatia
(12 Days)
Ljubljana & Lake Bled, Istria, Split, Dubrovnik
Active Tour of Slovenia & Croatia
(10 Days)
Ljubljana & Lake Bled, Plitvice Lakes National Park, Split, Hvar, Dubrovnik
Journey through Slovenia, Croatia & Montenegro
(16 Days)
Ljubljana & Lake Bled, Zagreb, Plitvice Lakes National Park, Split & Hvar, Dubrovnik, Montenegro
Best of Croatia & Greece
(13 Days)
Dubrovnik & Korcula, Hvar & Pakleni Islands, Athens, Santorini
We had a fantastic time in Croatia. We really enjoyed all of our guides and the logistics were perfectly designed to fit everything we wanted to see into a short amount of time. Thank you so much for your expert planning!
~S.L., Bellevue, WA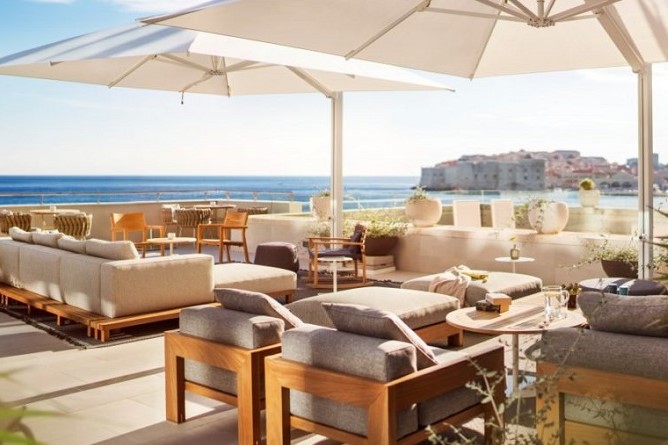 Recommended by:
Departures
Conde Nast Traveler
The New York Times
Wall Street Journal
Travel + Leisure
Town & Country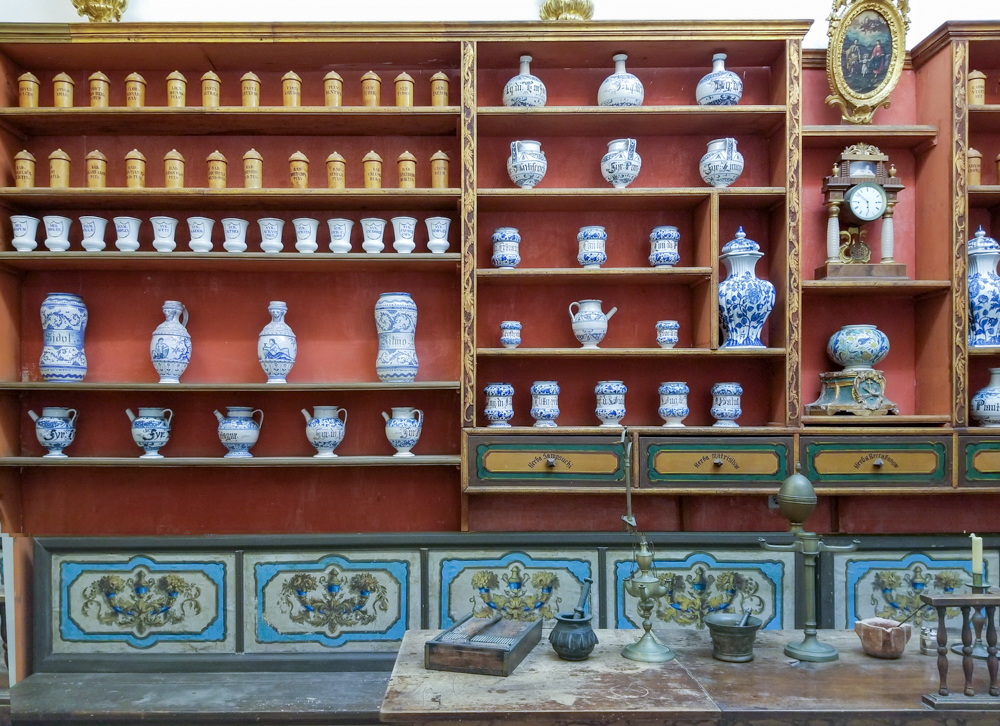 Just Back: A Private Tour of Croatia, Montenegro & Slovenia
Private Yacht Charters in the Mediterranean
A Visit to the Franciscan Church & Monastery in Dubrovnik, Croatia
Walking the Walls of Dubrovnik
Must Experience: A Private Boat Excursion on the Adriatic Sea in Croatia