January 28, 2021
Walking the Walls of Dubrovnik in Croatia
Overlooking the azure waters of the Adriatic Sea, the Old Town of Dubrovnik, Croatia, is one of the most beautiful cities in Europe and a UNESCO World Heritage Site.
Dubrovnik's remarkable preservation is due largely to the formidable stone walls encircling the Old Town. Built between the 14th and 16th centuries, they are regarded as one of the greatest fortification systems of the Middle Ages. Still intact, they have withstood natural disasters and enemy invasions for centuries, including a devastating earthquake in 1667 and shelling by Yugoslavian forces in the early 1990s.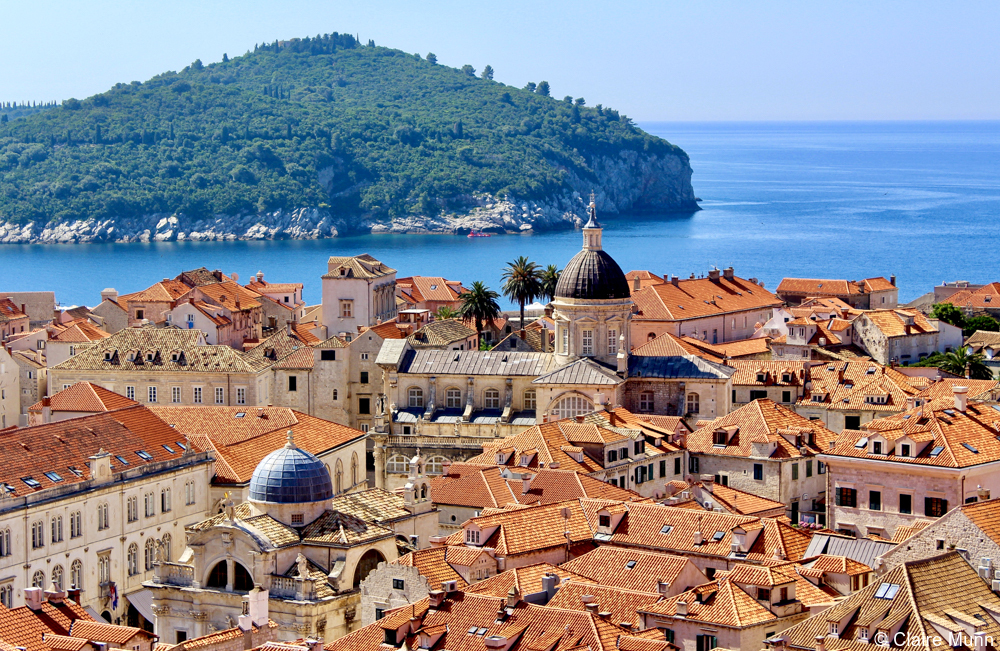 Dubrovnik remained unconquerable from the early Middle Ages until 1806, when it surrendered to Napoleon. Even then, the French army strategically conned their way in after a siege.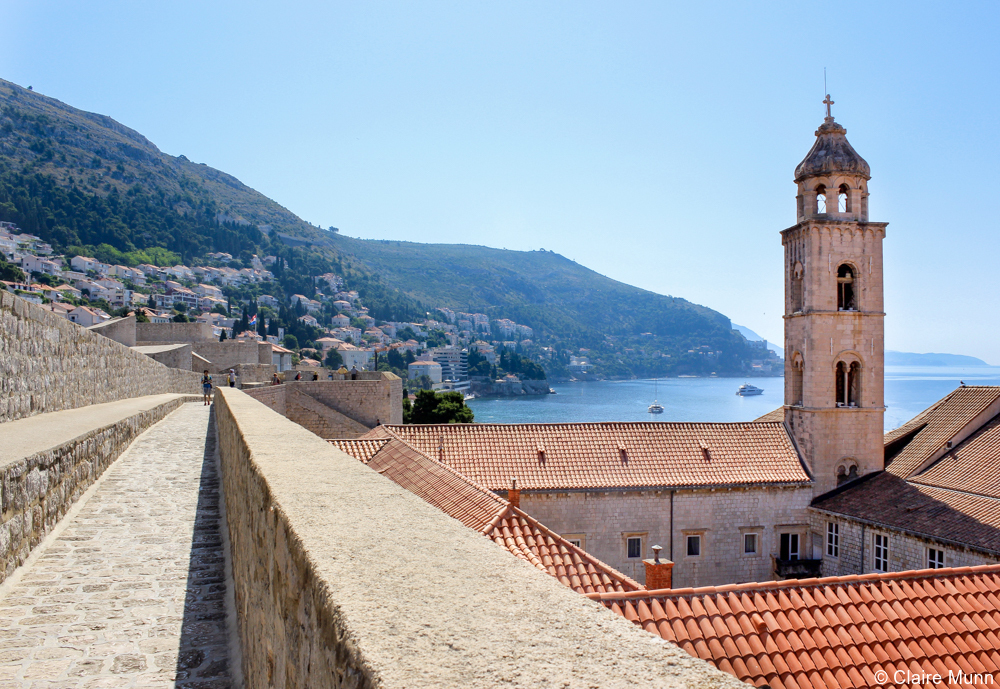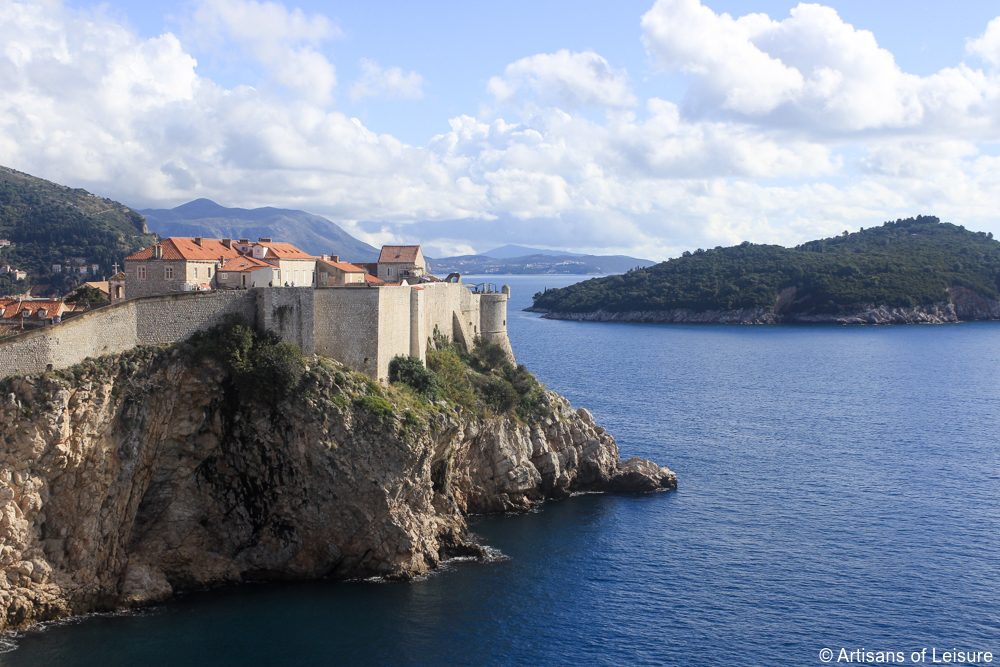 The picturesque forts, bastions and towers that punctuate the stone walls combined with incredible views contribute to their status as a unique highlight of the city.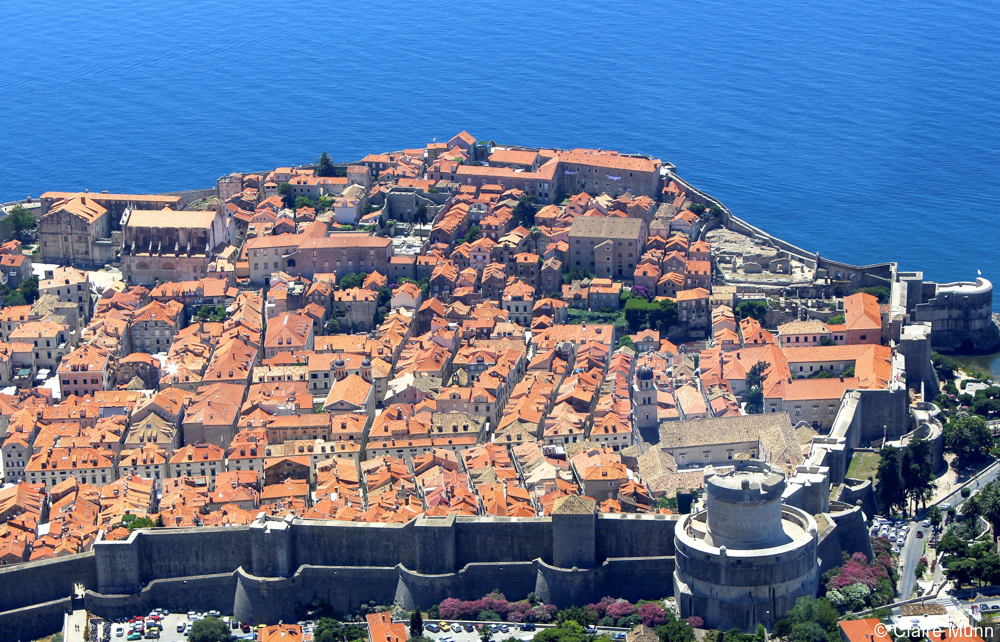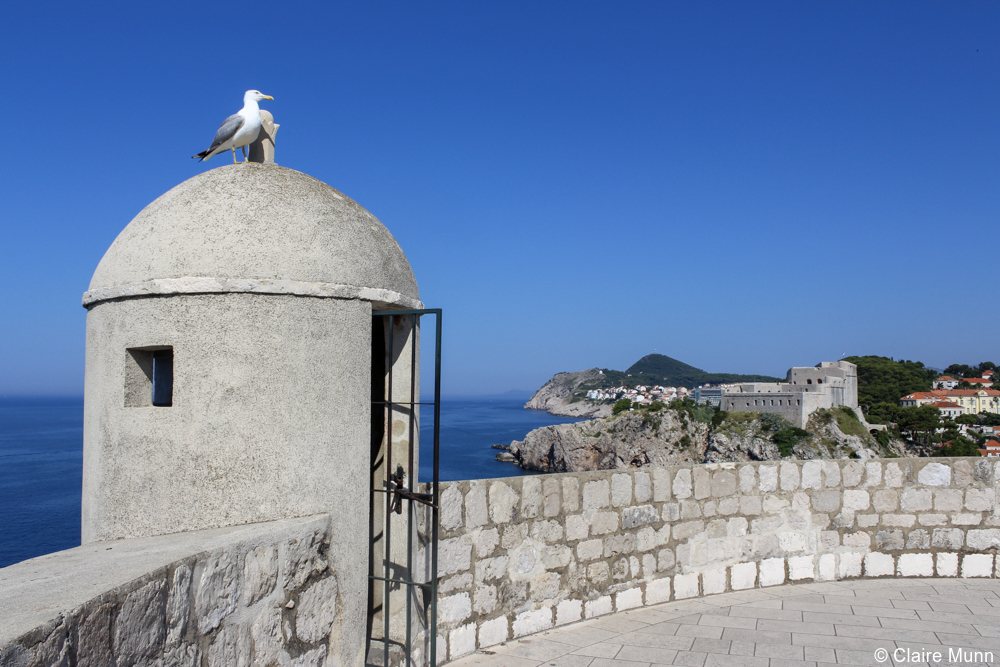 Walking the perimeter of the Old Town on top of the walls is a fantastic way to learn about the city's rich history while taking in magnificent, 360-degree views of the red-tile roofs and white limestone streets, as well as the blue Adriatic and the nearby island of Lokrum.

From atop the walls, travelers can view city highlights including Placa, the main street, and the Franciscan Church & Monastery…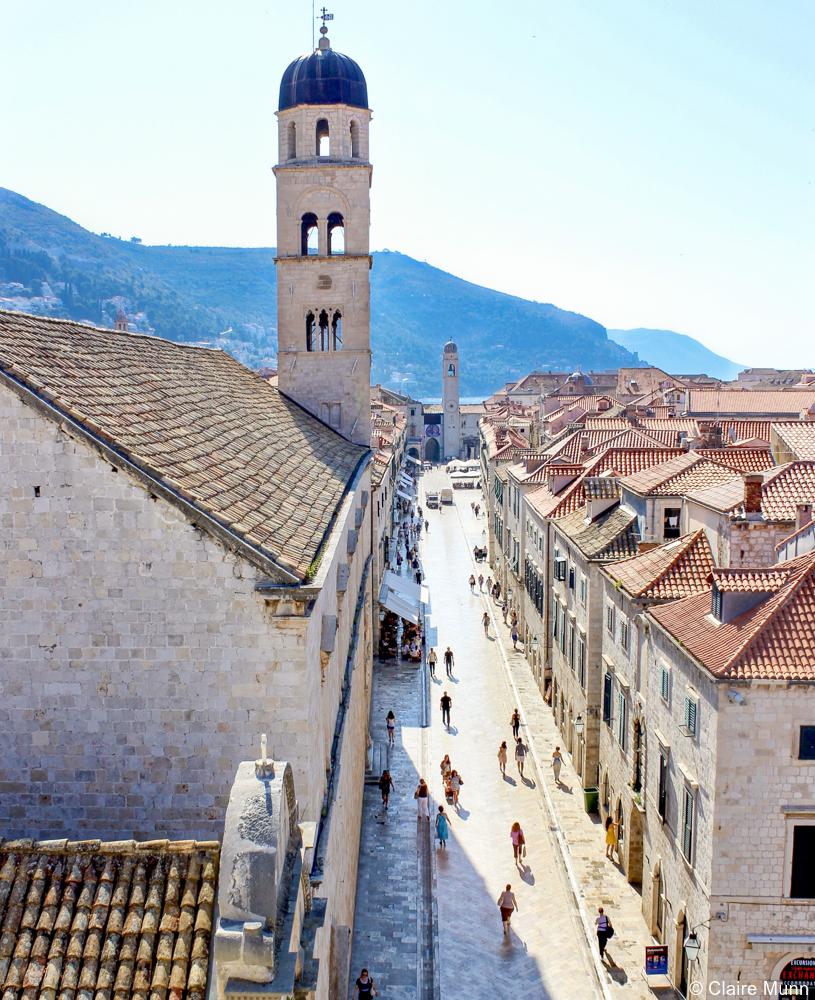 …the 15th-century harbor, historically one of the most significant ports in the Adriatic…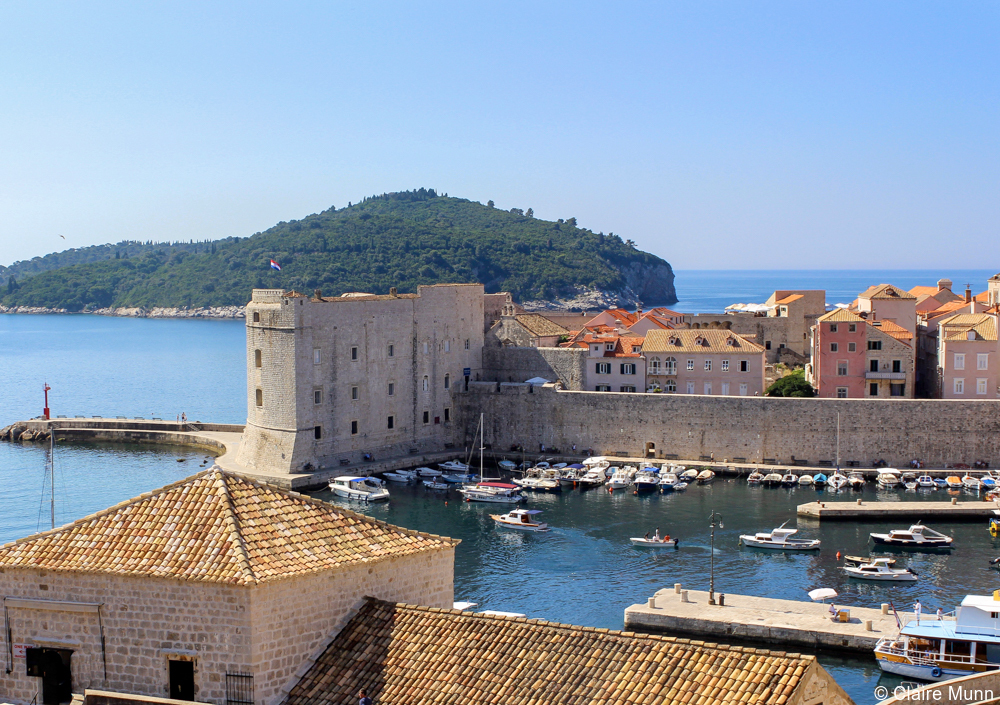 …glimpses of gardens and everyday life…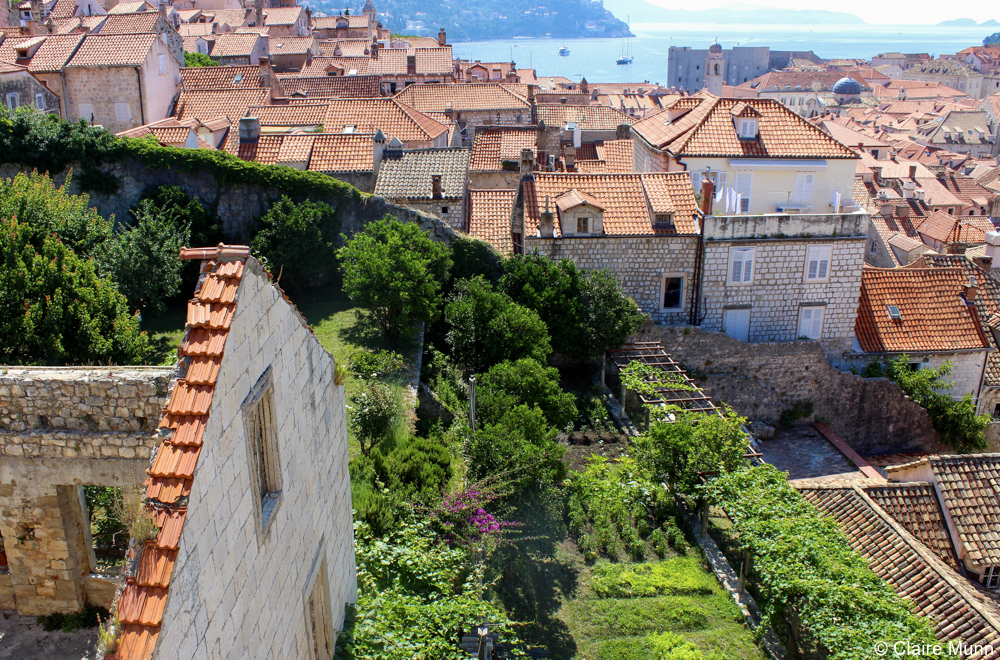 ….and the opportunity to view architectural details up close.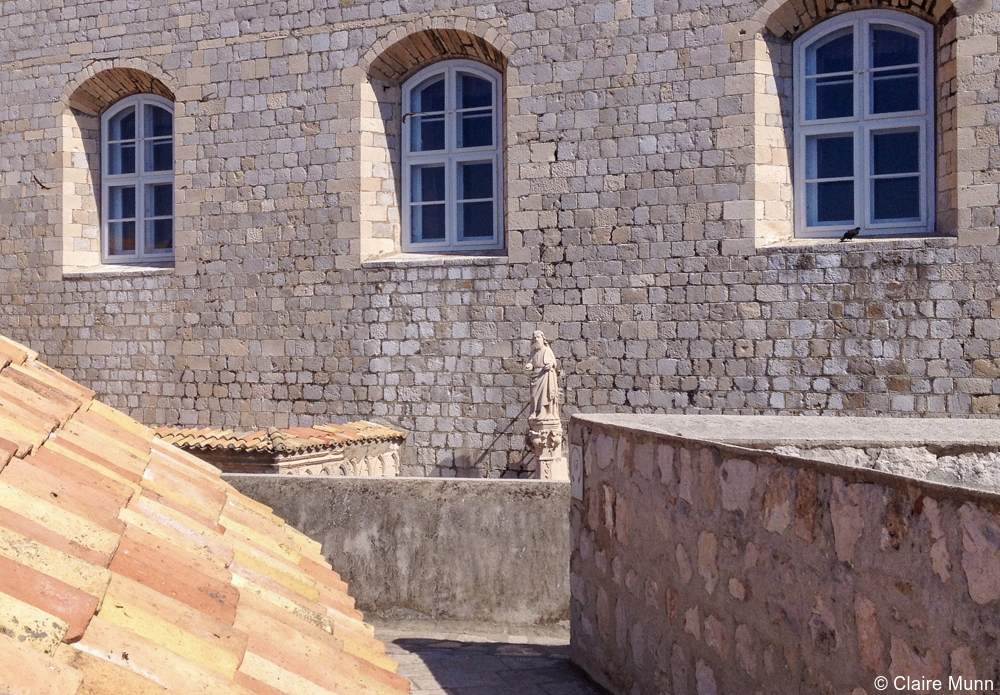 The loop around the Old Town on the walls is about a mile and a half, making it a leisurely two-hour stroll.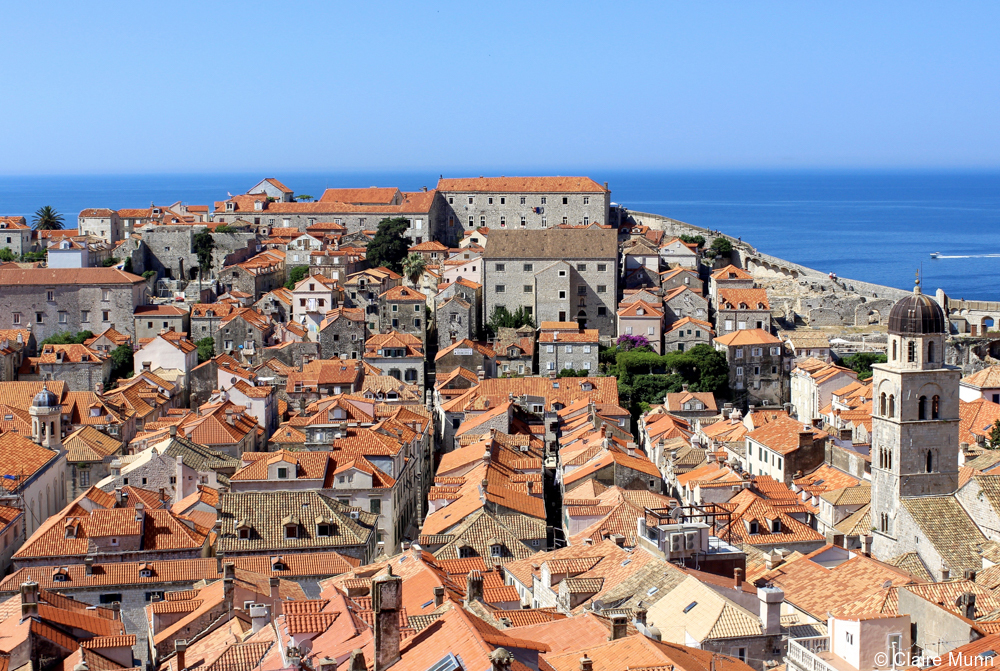 Artisans of Leisure can arrange a privately guided walking tour on the walls on any of our private Dubrovnik tours.