October 15, 2020
Just Back: A Private Tour of Croatia, Montenegro & Slovenia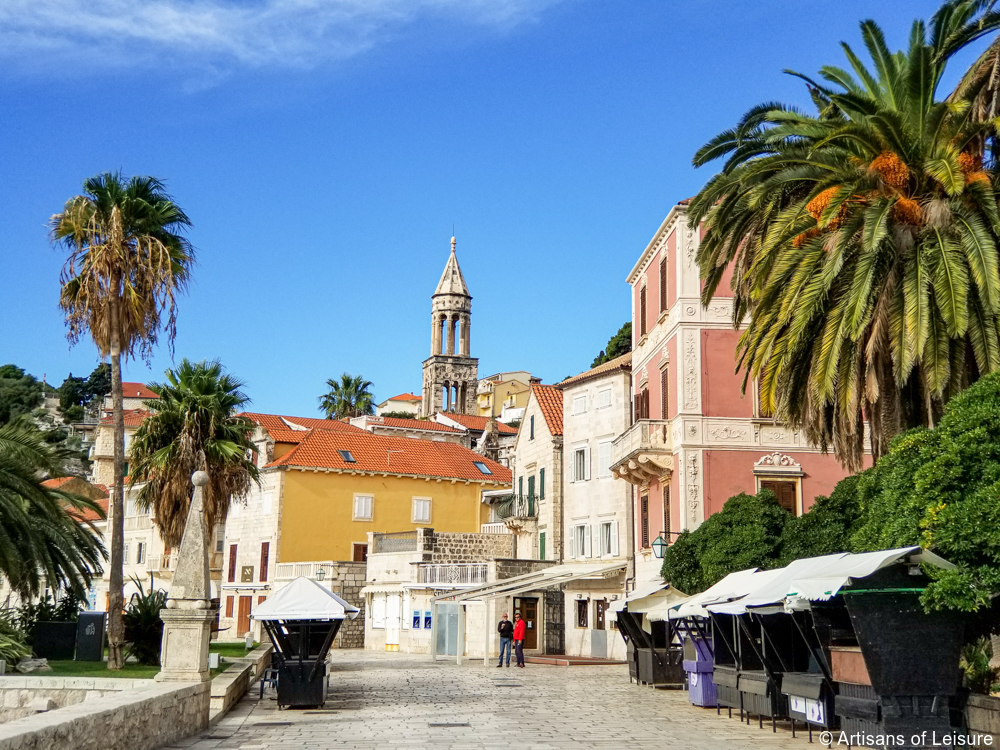 In-the-know travelers have long been visiting Croatia, Montenegro and Slovenia for their beautiful landscapes, fascinating history, friendly locals, and delicious food and wine. While each is wonderful on its own, these three Adriatic countries also combine easily for those wanting an in-depth tour of the region.
We recently visited all three of these countries during an Artisans of Leisure private tour of the region.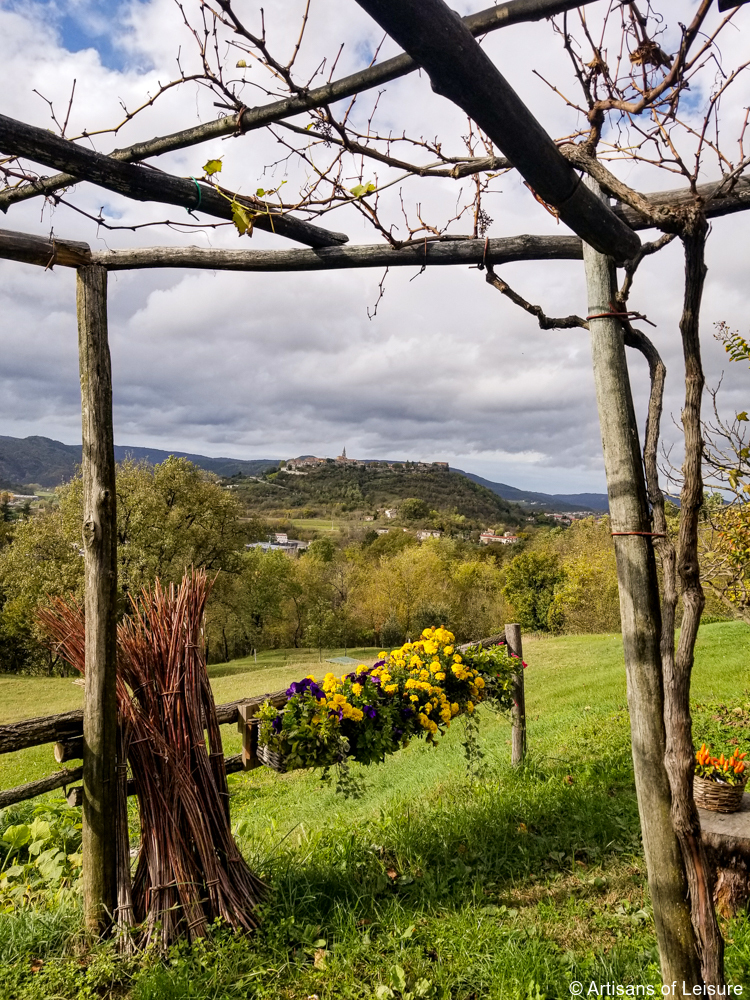 Our Croatian adventure started in Istria, a triangle-shaped peninsula that borders Slovenia and is known for its strong Italian influence and wonderful local culinary traditions, including wine, olives and truffles.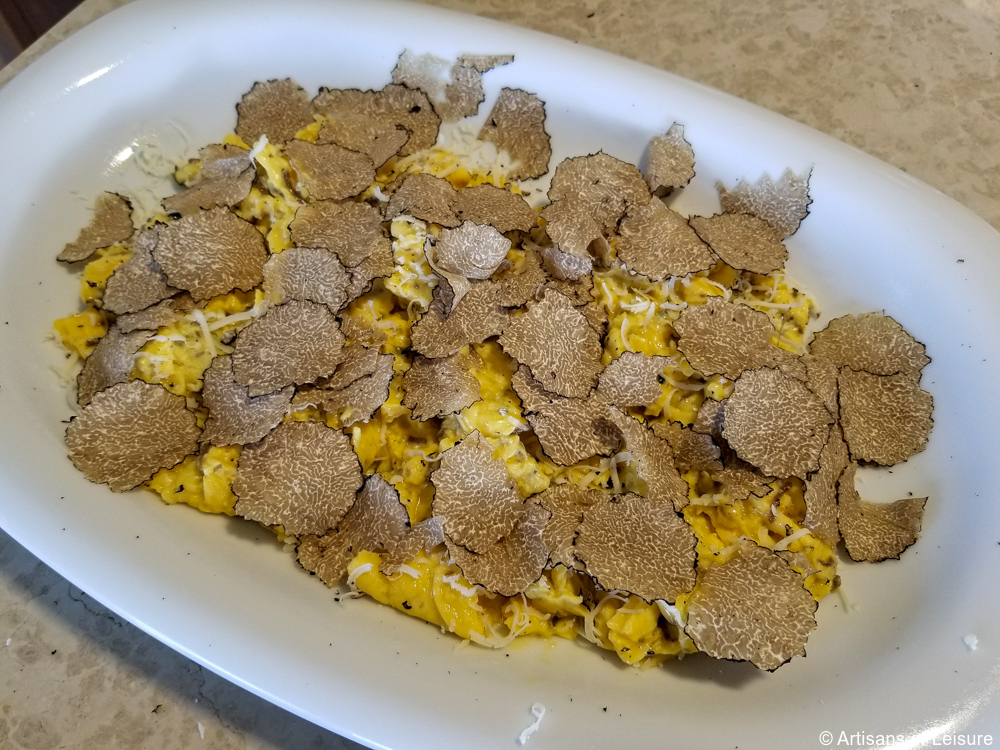 Artisans of leisure arranges memorable culinary activities in the region, including meals at top restaurants, olive oil tasting, wine touring and private truffle hunting. We had fun hunting for truffles in the shadow of one of the region's many picturesque hill towns. The experience included a leisurely walk through the forest with the energetic sniffing dogs…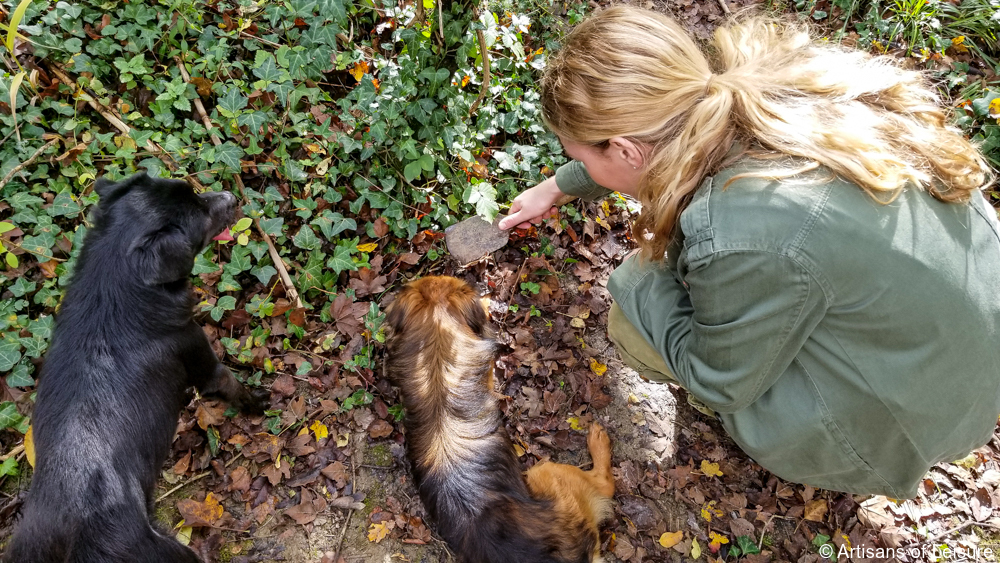 …followed by a delicious lunch of truffle-infused dishes.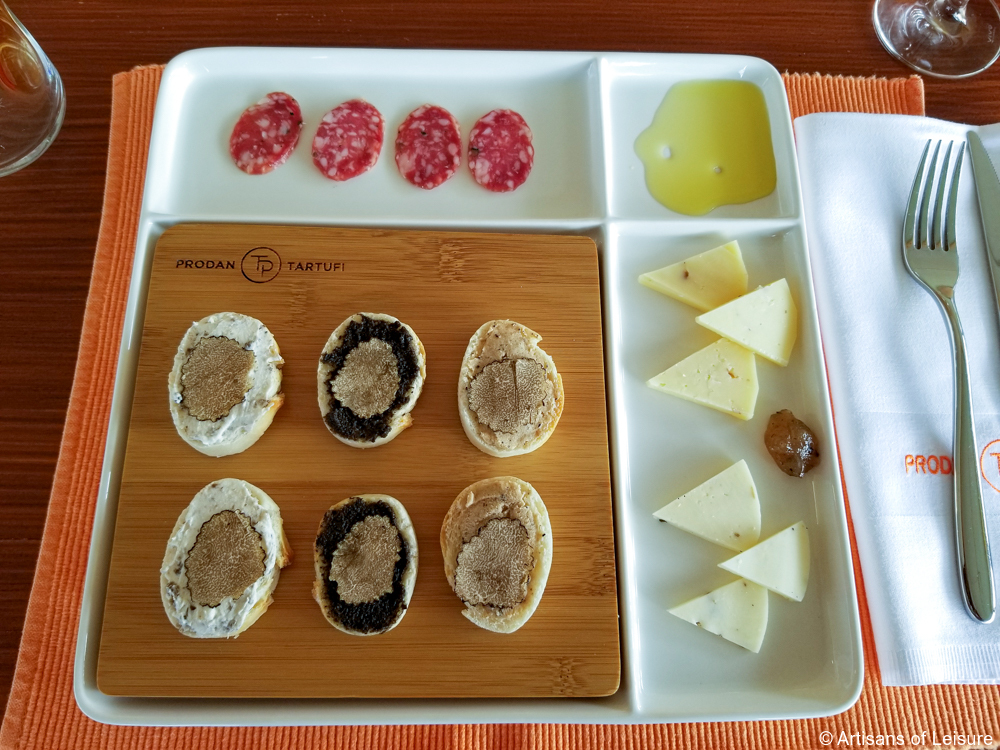 In Istria, we stayed at beautiful Meneghetti Wine Estate, one of our favorite hotels in Croatia.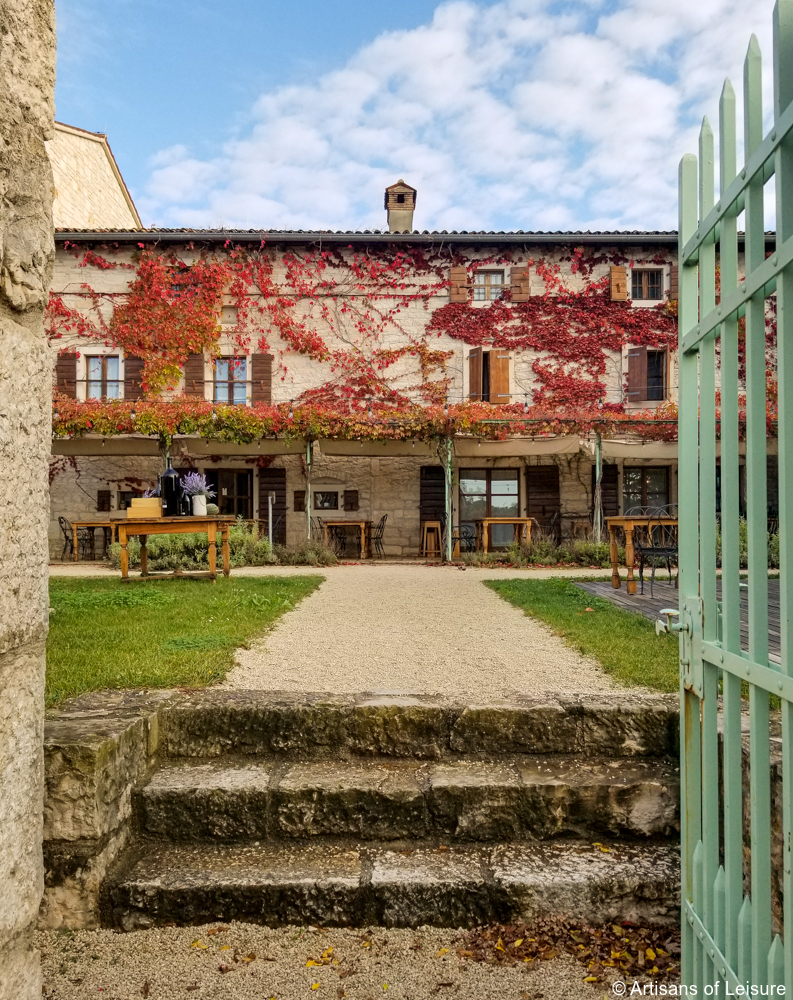 Our dinner at their renowned restaurant was also one of the best of our trip. A highlight was dessert: we had to dig through chocolate cookie "dirt" to find chocolate truffles!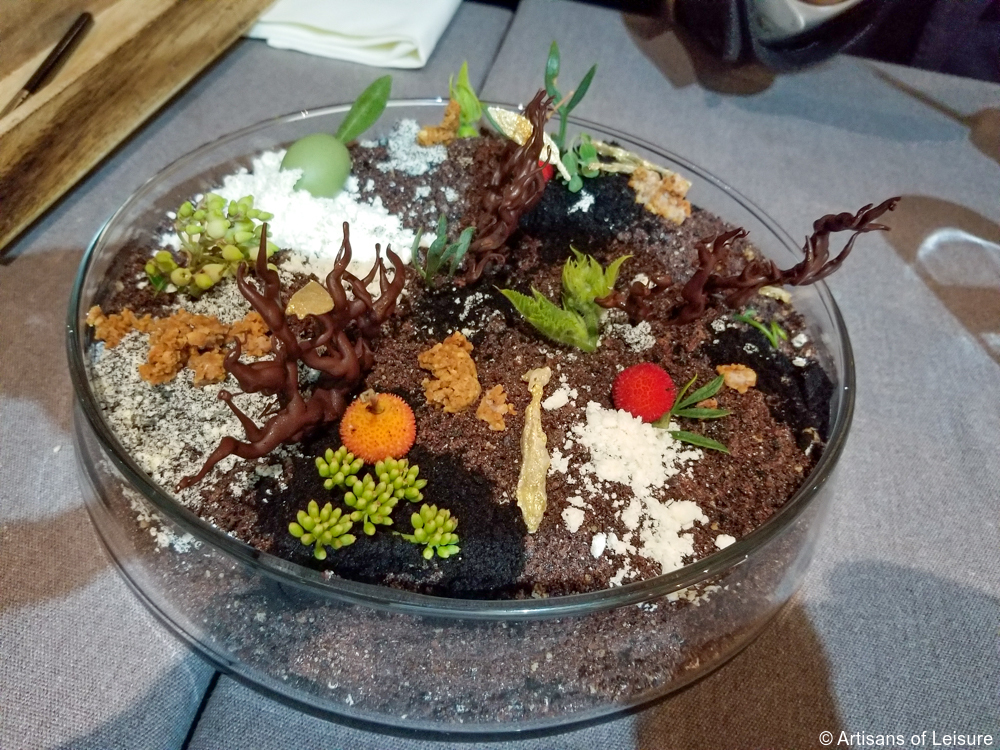 Istria also has beautiful coastal towns, such as Rovinj. Like many towns along the Adriatic coast of Croatia, Rovinj was once a Venetian shipping outpost, and retains much of its mother city's architectural style. It's a great place to spend an afternoon wandering the colorful backstreets and enjoying a drink by the seaside.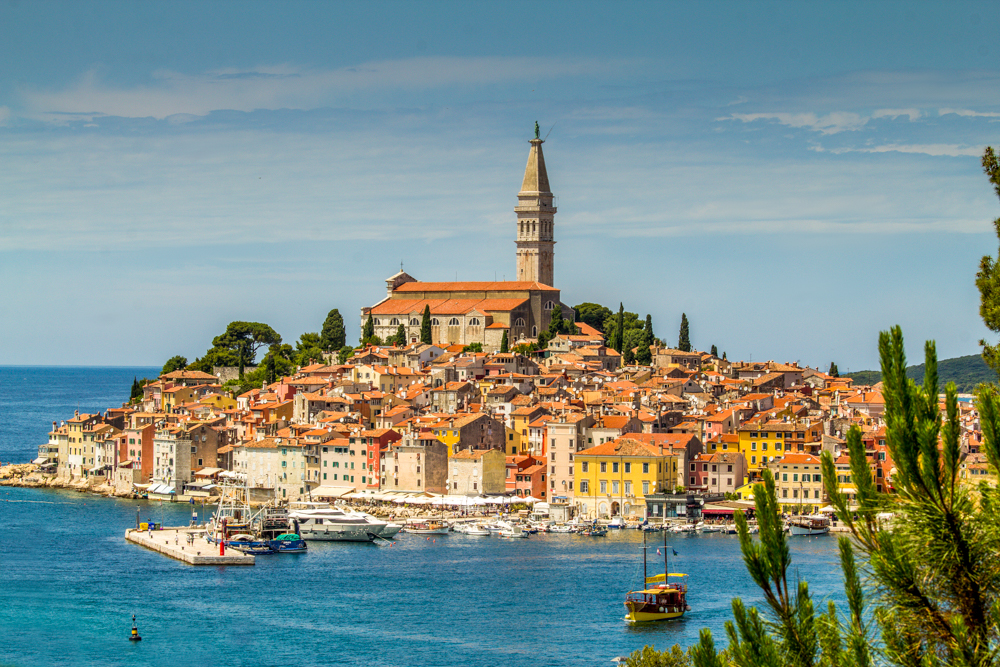 From Istria, we traveled to spectacular Plitvice Lakes National Park, a UNESCO World Heritage Site. Plitvice's series of lakes feed into each other via spectacular waterfalls.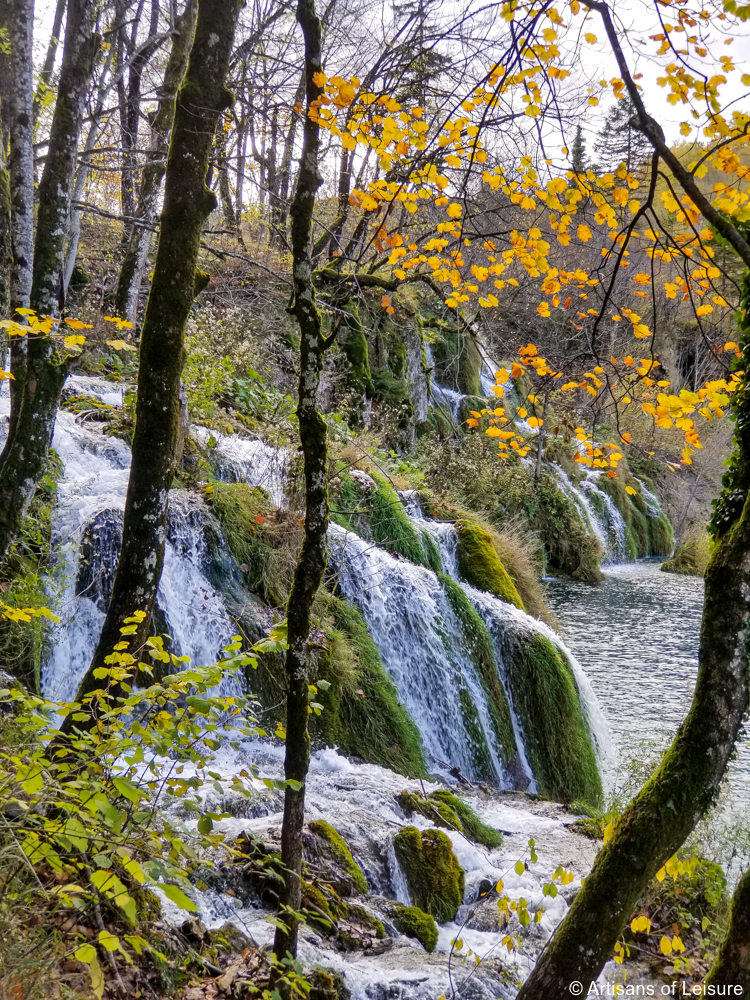 We really enjoyed walking the boardwalks to get up close to the falls and taking gentle hikes along the paths around the lakes.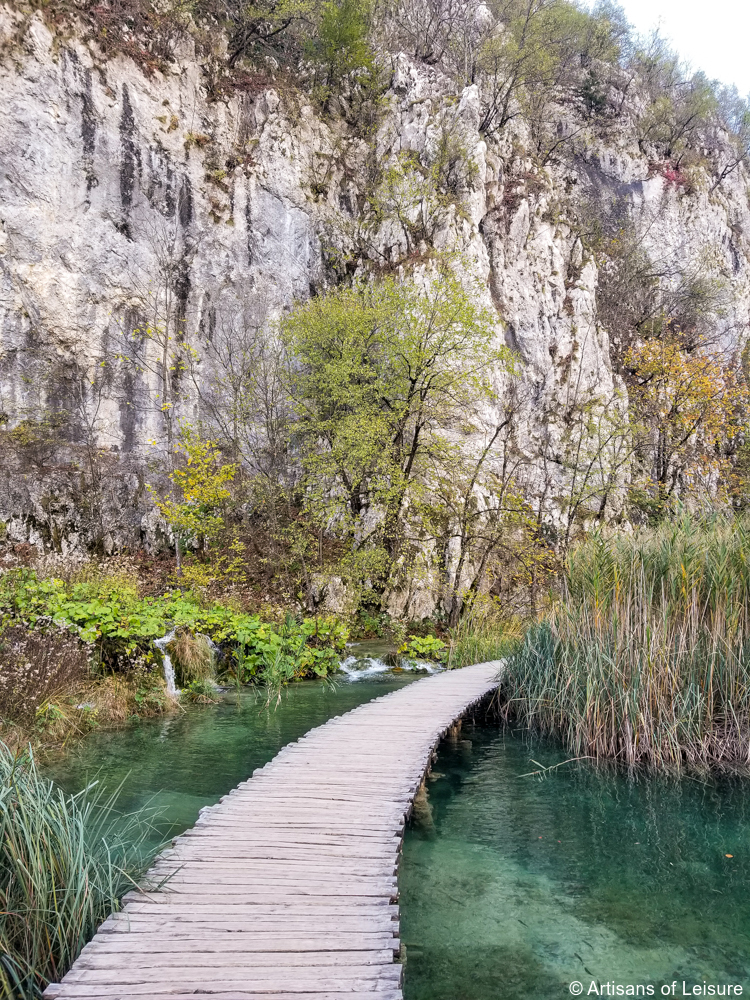 Artisans of Leisure arranges scenic walks and private hikes throughout this area.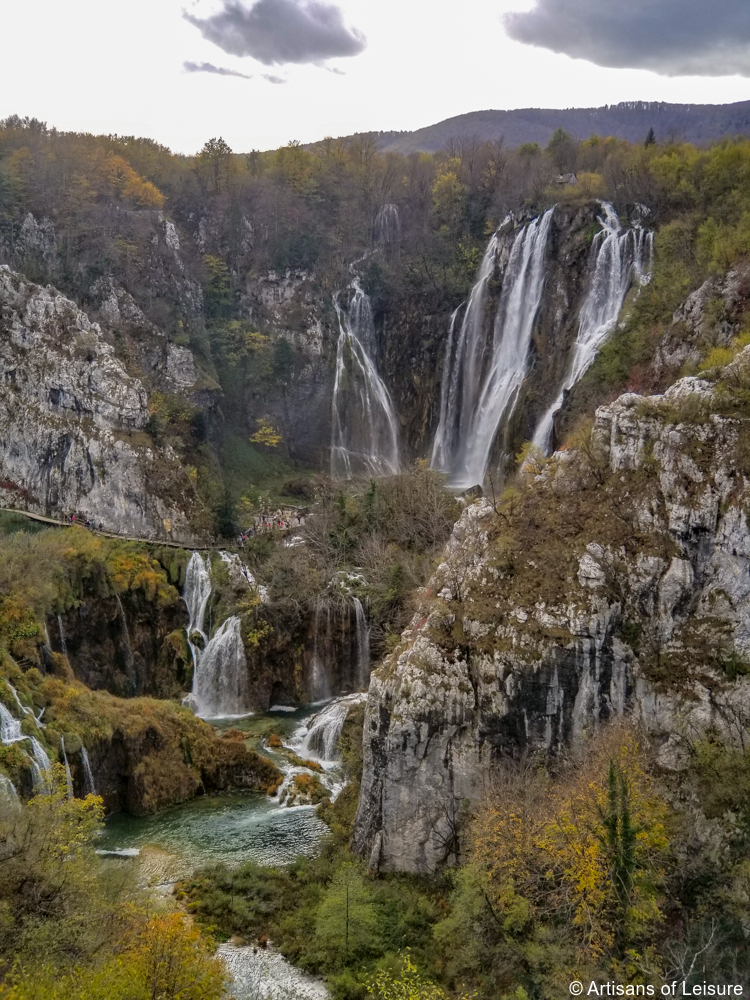 Next, we continued to Zagreb, Croatia's bustling capital. A must for travelers interested in culture and nightlife, Zagreb has interesting art museums, upscale shops, lively restaurants, and a robust calendar of performances and events.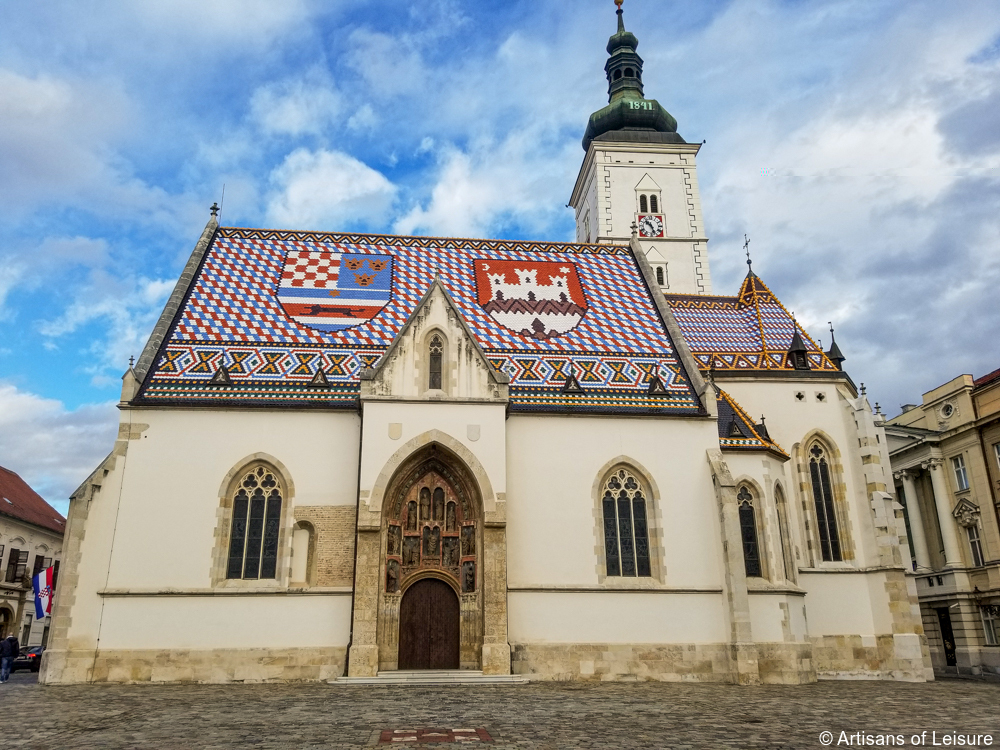 We enjoyed touring the city center, with its beautiful Lower Town filled with Austro-Hungarian architecture, medieval Kaptol and Upper Town…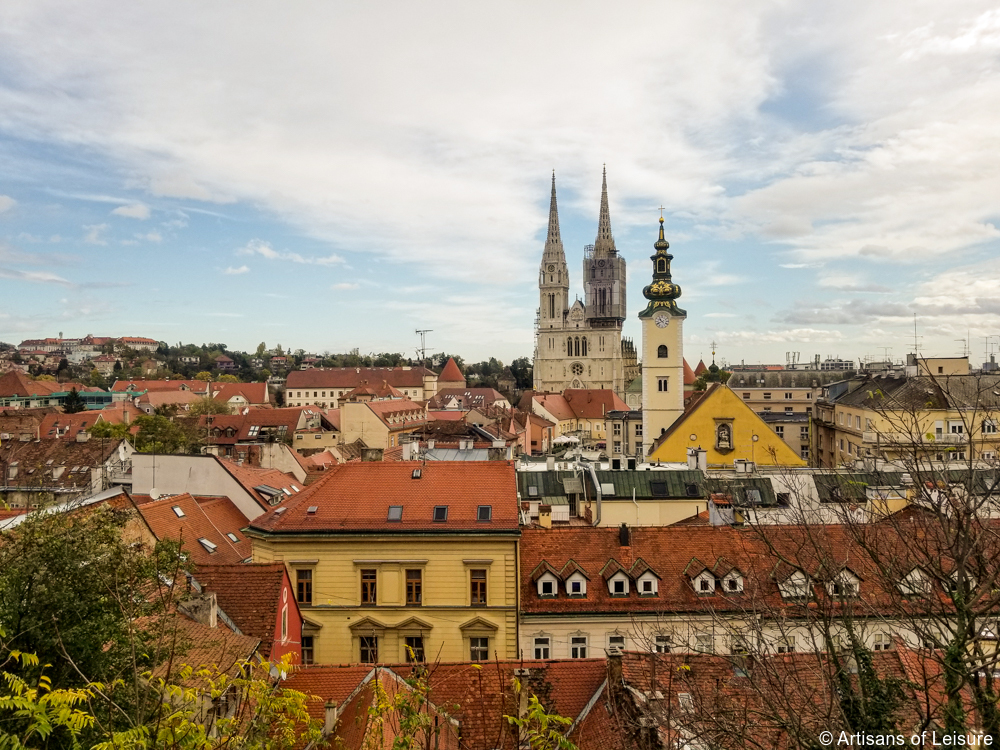 …and fun local neighborhoods.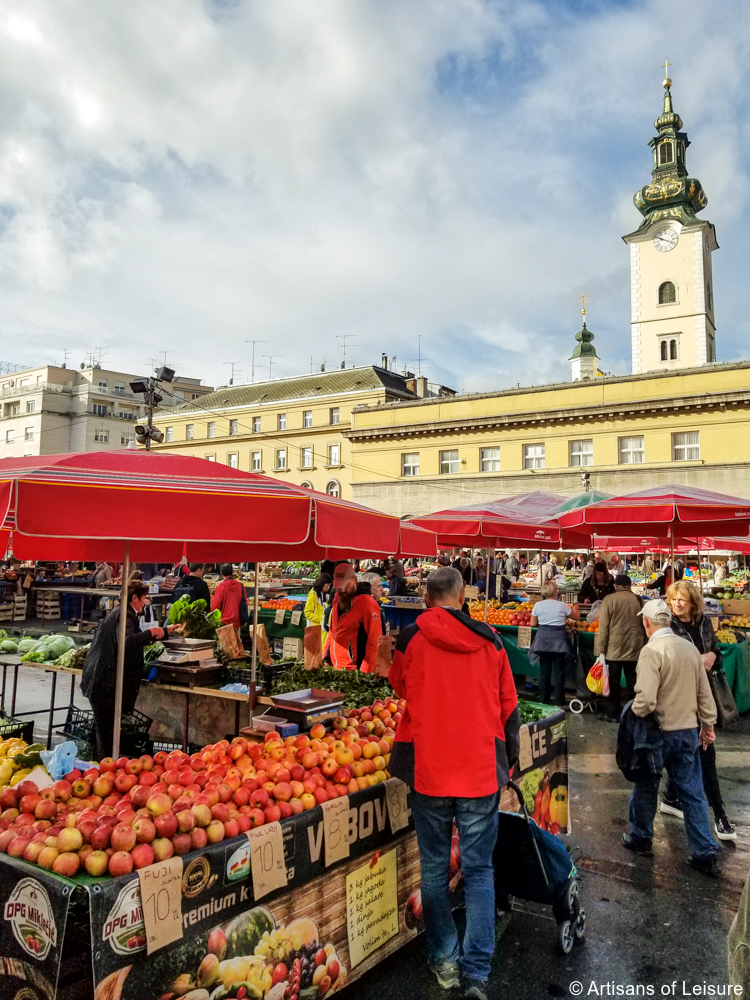 From Zagreb, we traveled to Split, a fascinating city that was a highlight of our trip.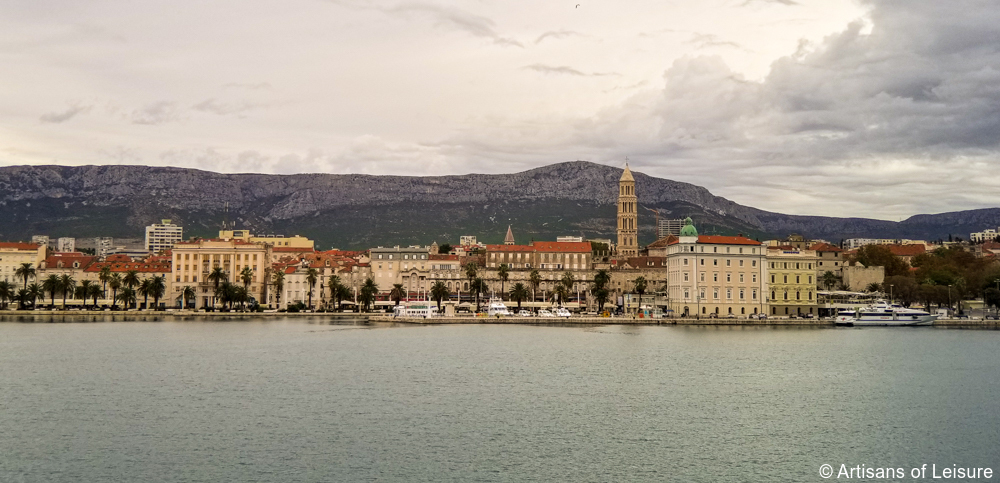 The Roman emperor Diocletian built a huge palace along the coast here, living in it after his retirement in 305 A.D. Over the millennia, Diocletian's Palace was repurposed bit by bit to form the core of Split. Now the historic center of the town, it feels like a living history museum and is a UNESCO World Heritage Site. We toured the well-preserved substructures under the palace…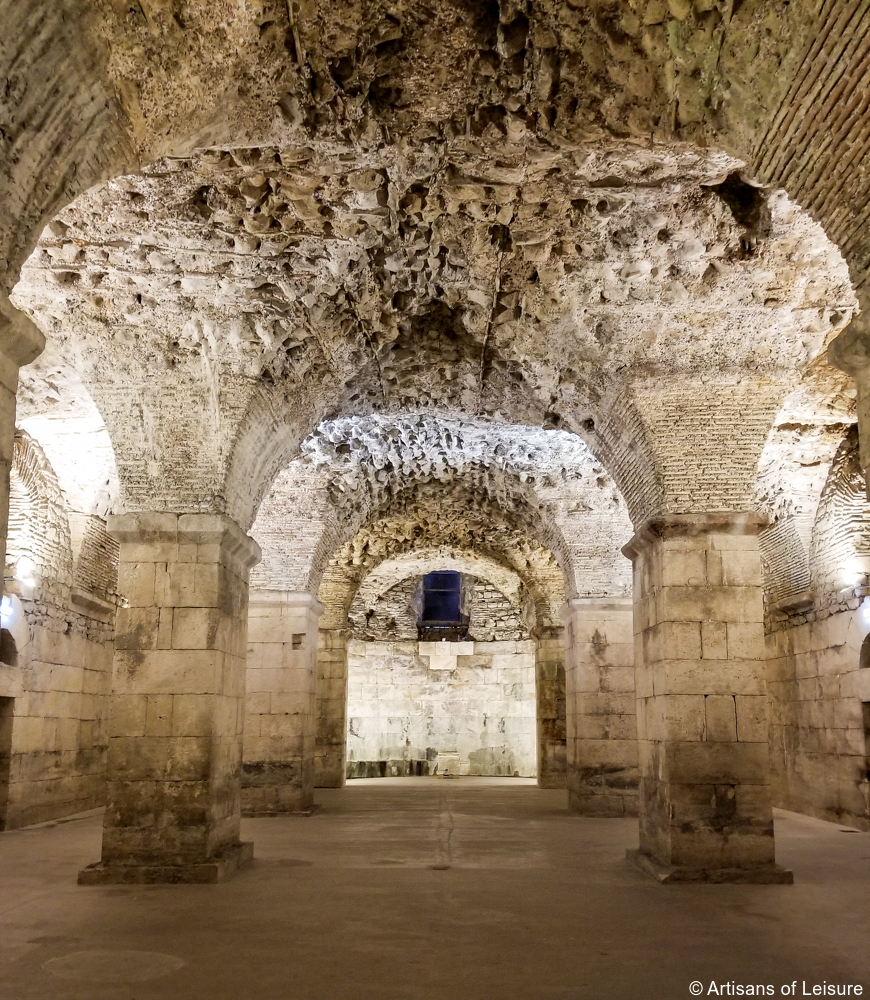 …walked along the main street that divided the imperial residence from the soldiers' and servants' quarters…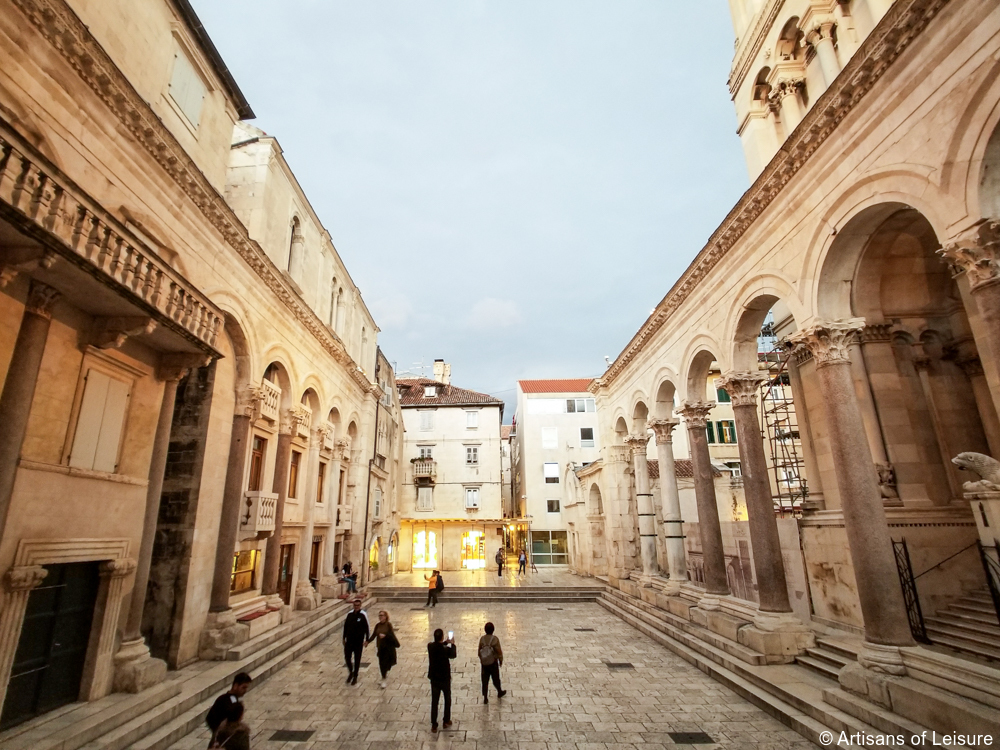 …wandered quiet backstreets that are now lined with residences, cafes and shops…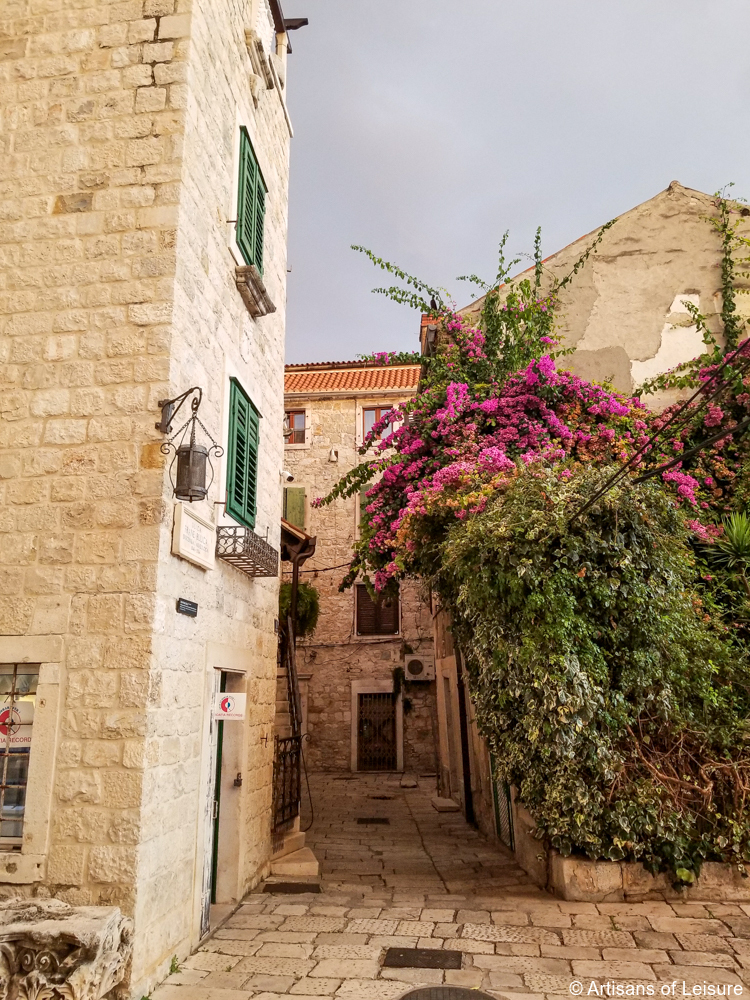 …and marveled at the buildings around the Peristyle, including the Temple of Jupiter…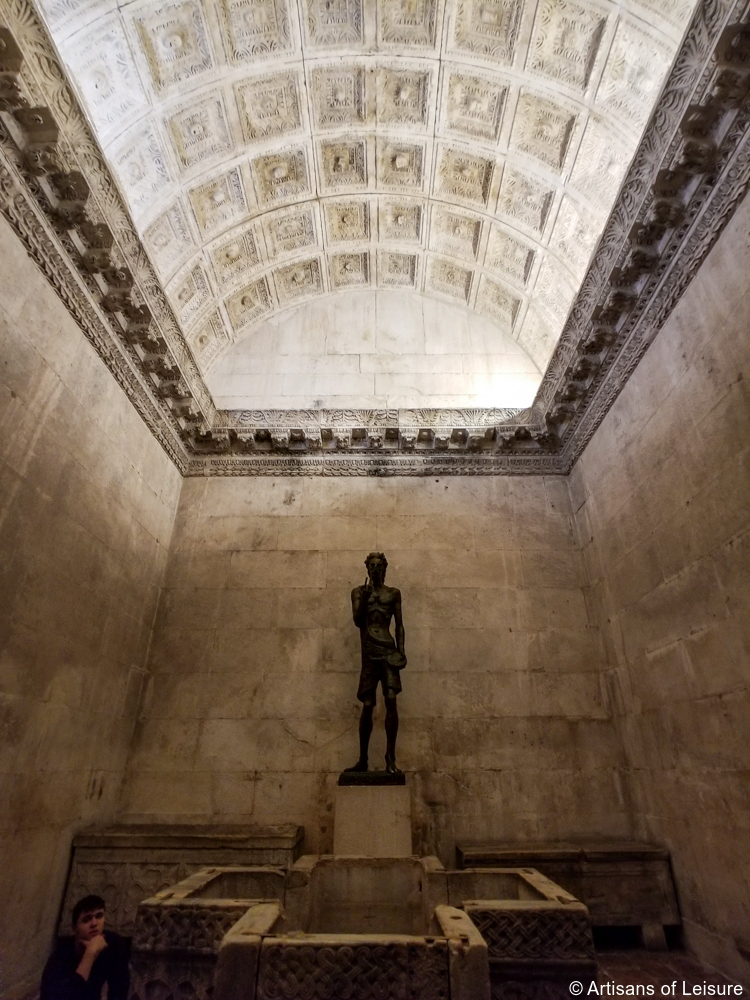 …the Cathedral of St. Domnius, which houses Diocletian's mausoleum, and the Vestibule, where singers often perform traditional Dalmatian klapa (a cappella music).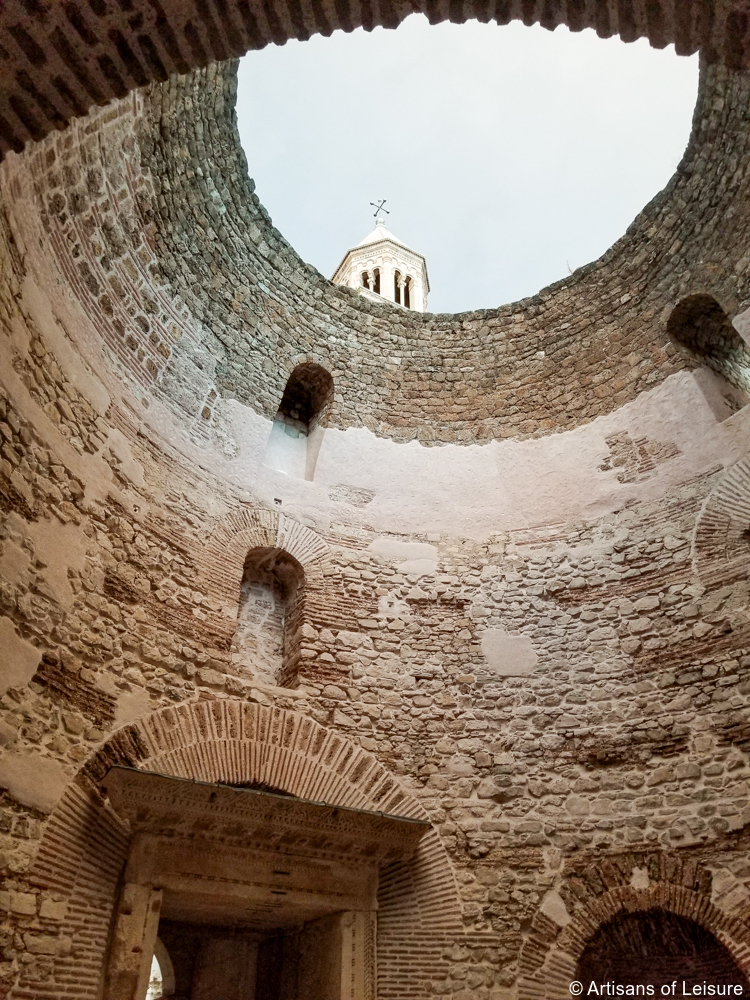 We loved exploring the atmospheric streets by night…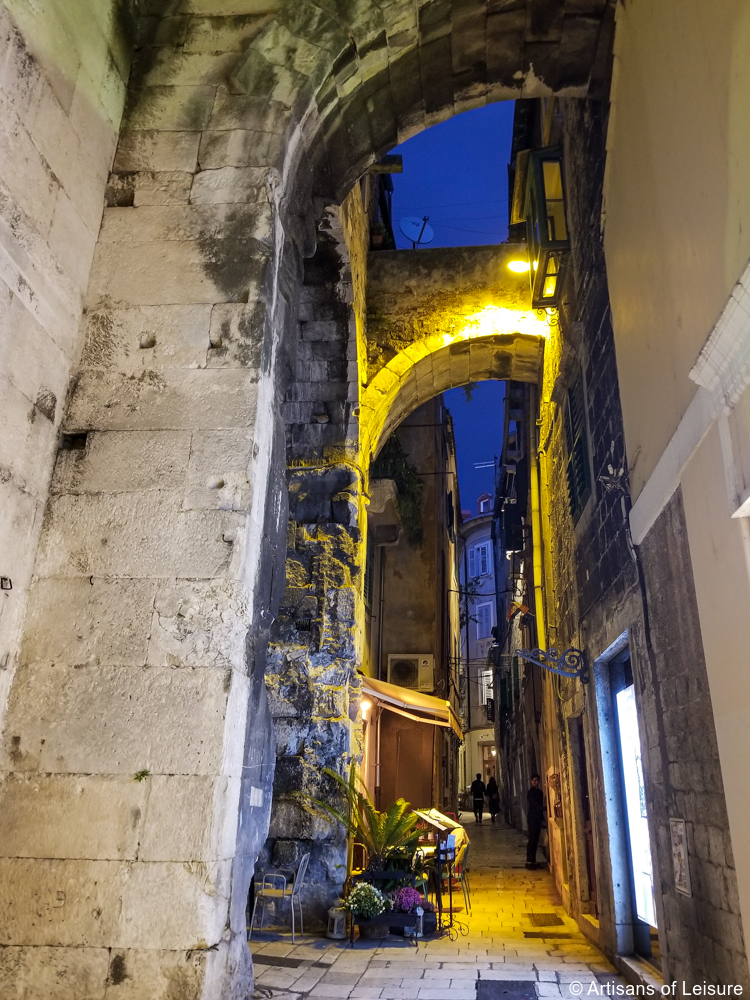 …and enjoyed a fantastic dinner at one of the city's top restaurants. The region has excellent restaurants, which we always book for our clients.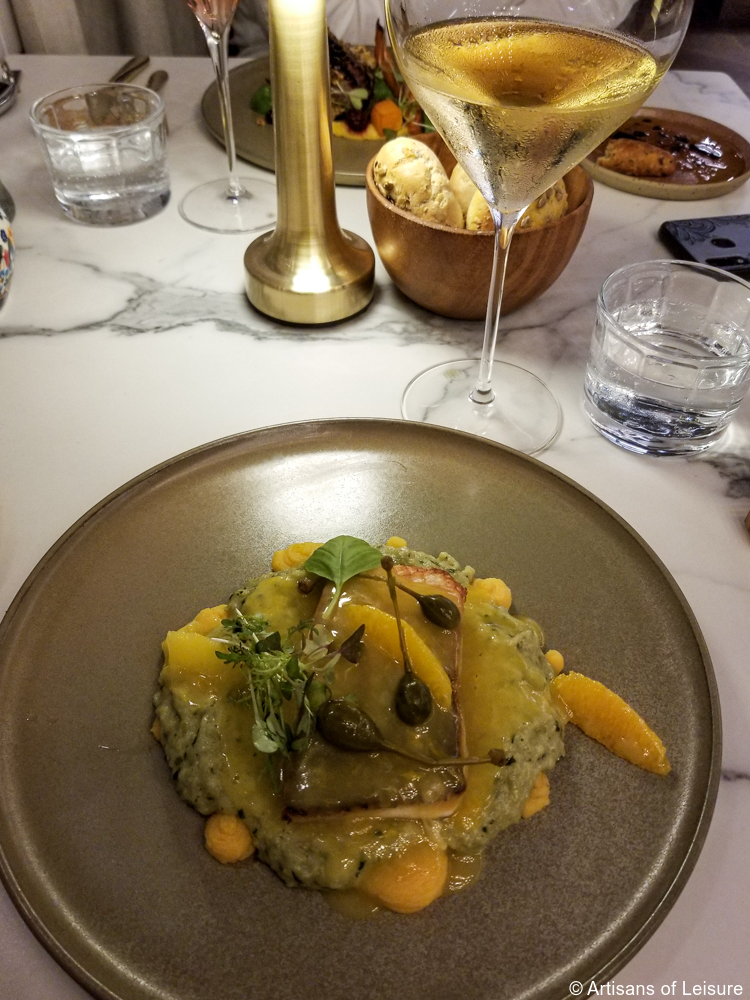 For many travelers, Split also serves as the jumping off point for exploring some of Croatia's hundreds of islands. Upon request, Artisans of Leisure arranges day tours by private yacht. One of the most popular islands is Hvar, an easy boat ride from Split and a beautiful place to spend a couple of days relaxing and enjoying the Mediterranean lifestyle.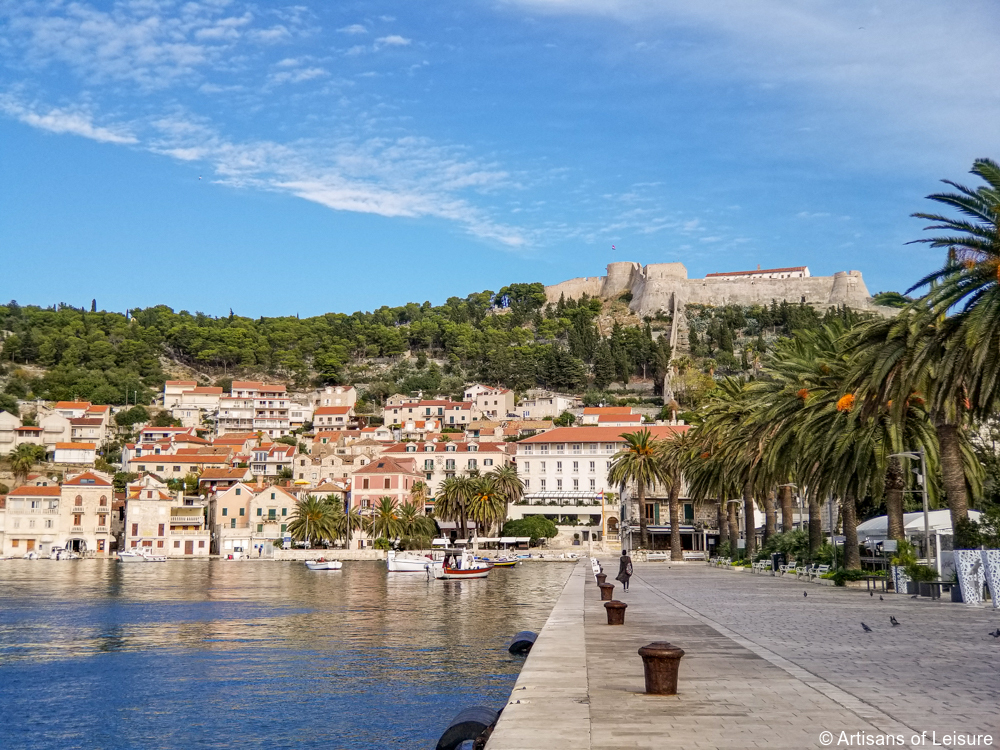 During a private tour of the island, we explored Stari Grad, with its historic houses…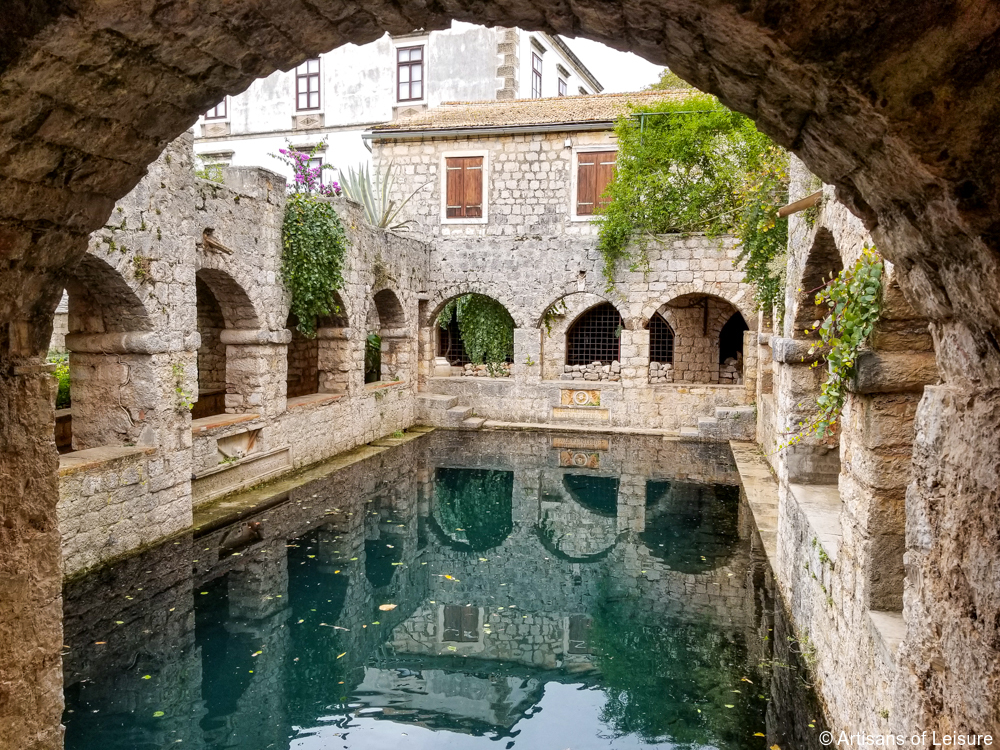 …and tiny backstreets.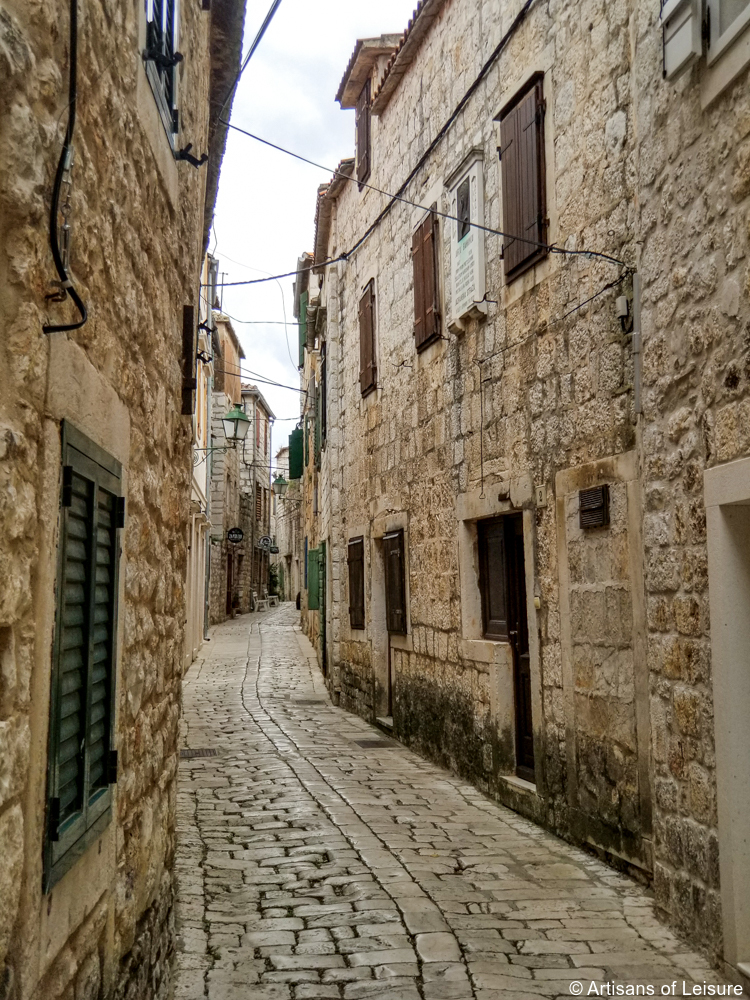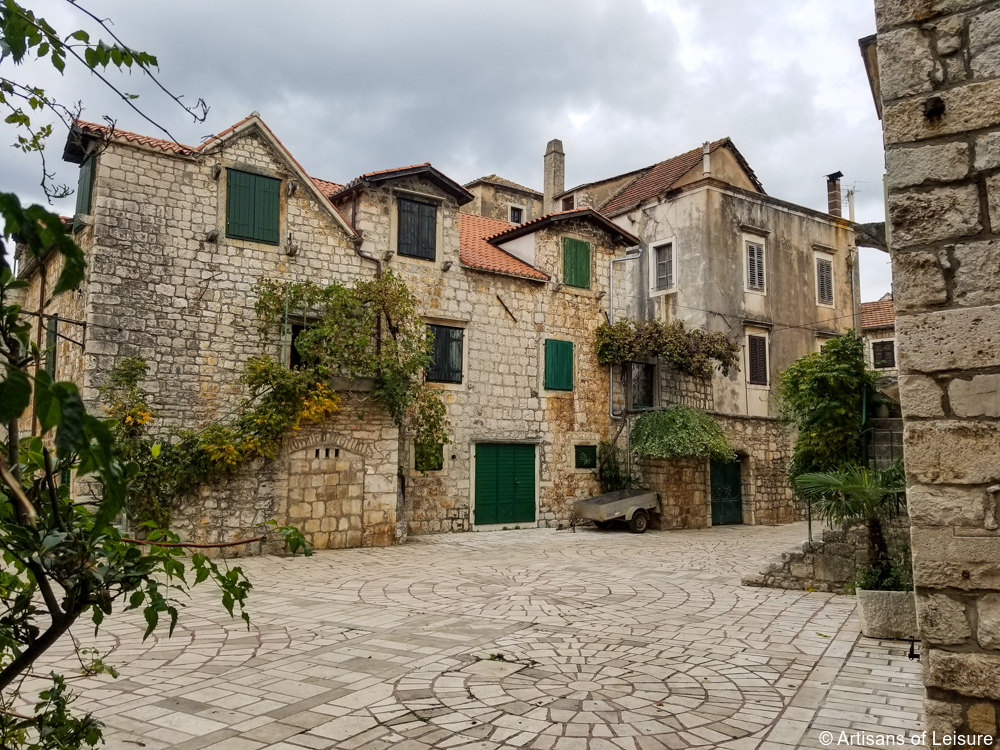 We enjoyed a private wine tasting at a local winery…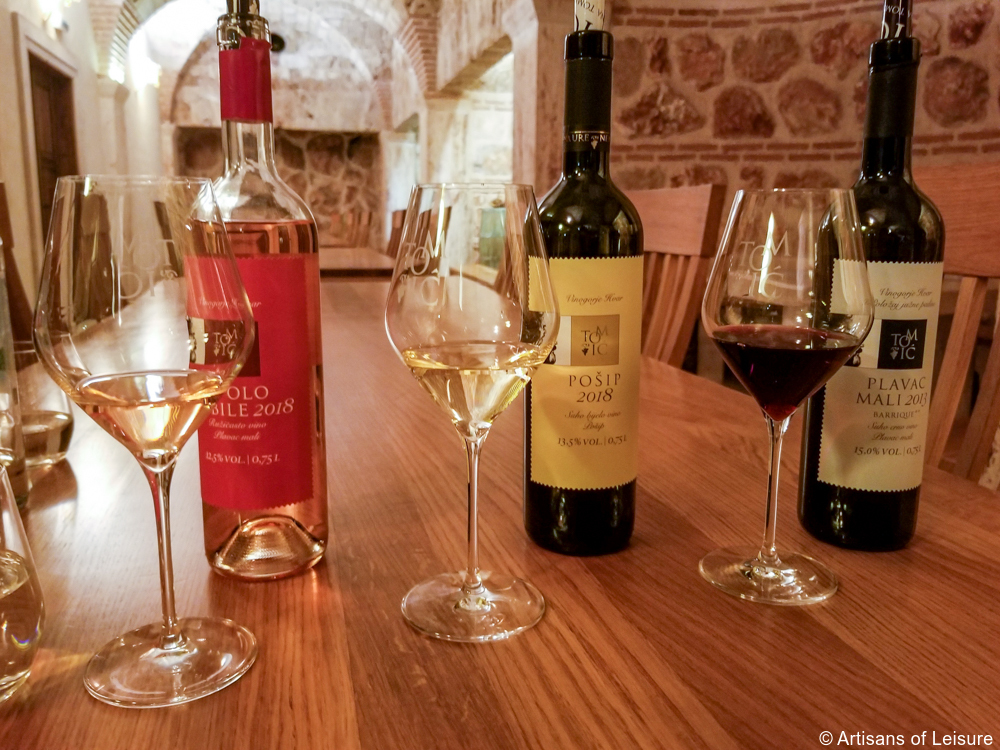 …and explored olive groves, fruit orchards and lavender-growing terraces. Part of the Stari Grad UNESCO World Heritage Site, the plots of land were divided up and demarcated with stone walls by Greek settlers more than 2,000 years ago.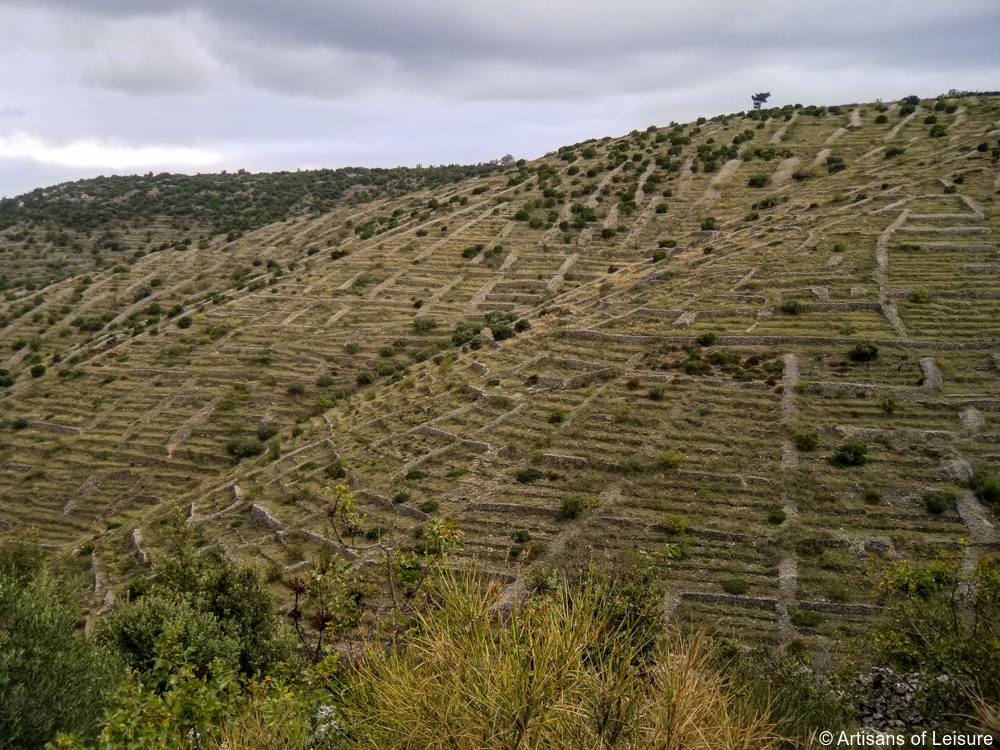 We also enjoyed driving up into the hills, visiting tiny, picturesque towns overlooking the Adriatic…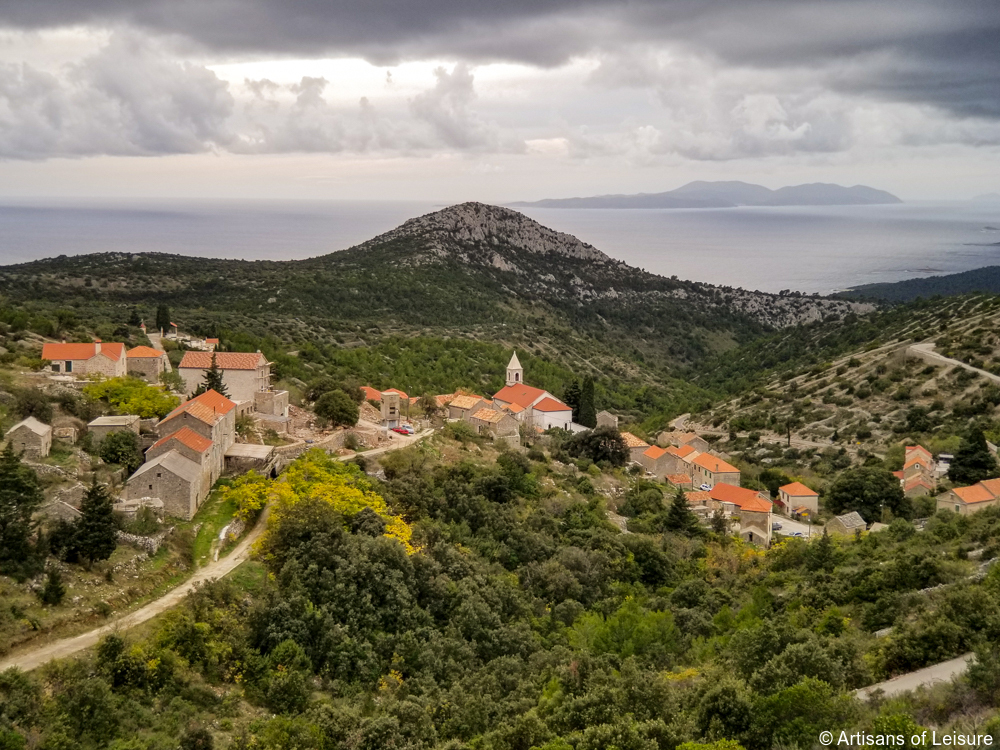 …on our way to an abandoned village. In the summer, there's a popular taverna here that makes for a great lunch excursion.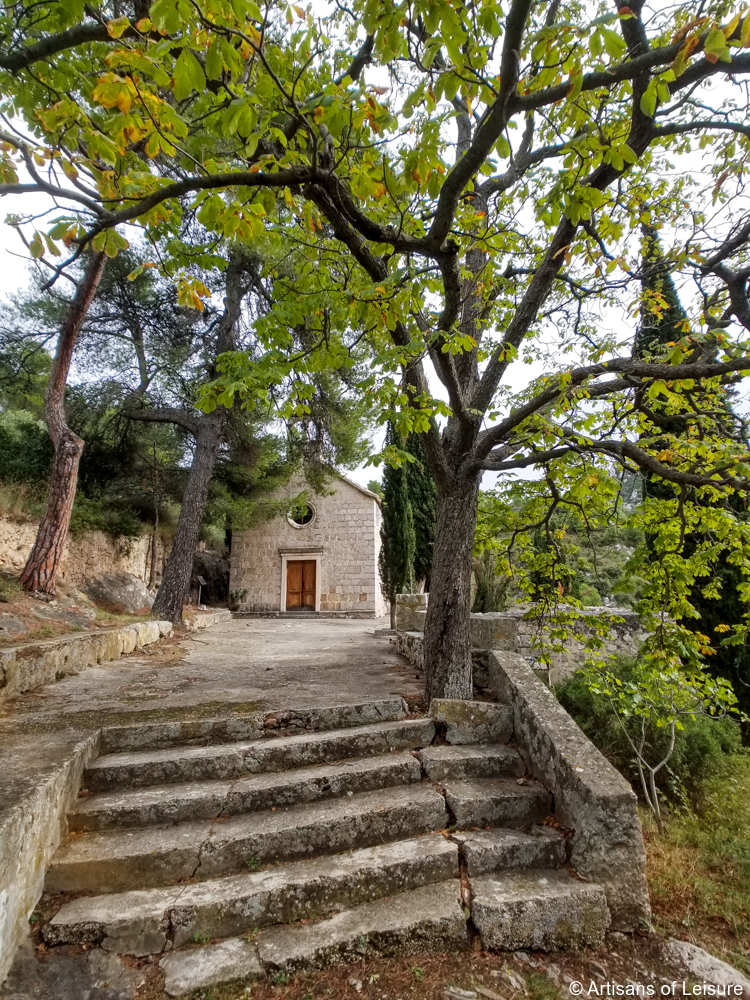 We also toured Hvar town, including stopping at the Fortica (Spanish Fortress)…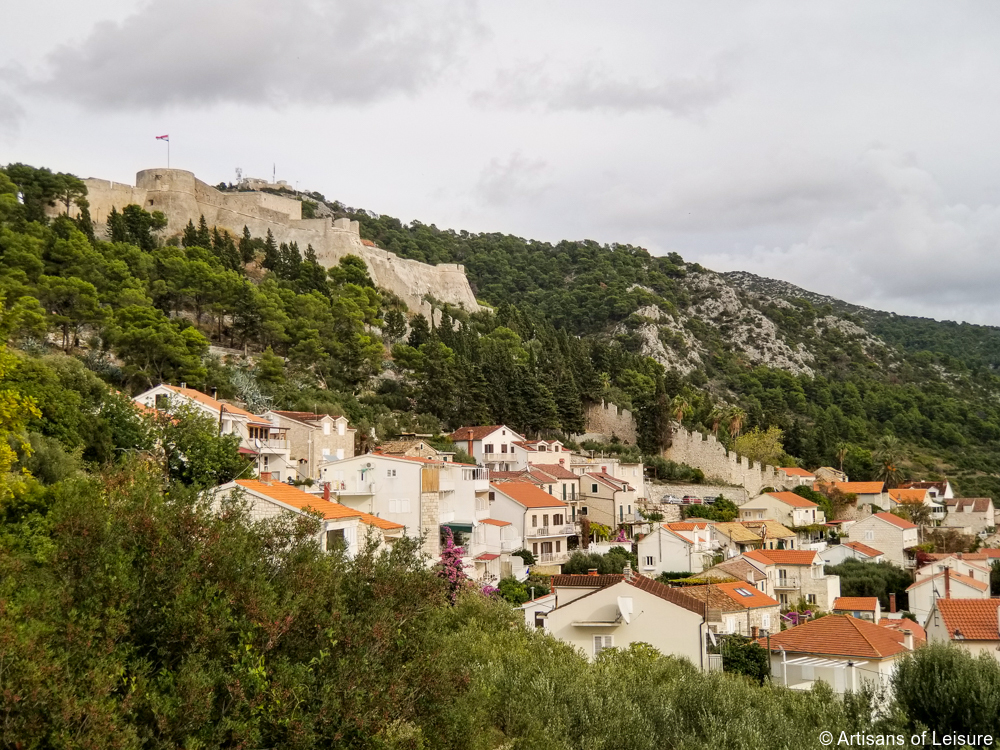 …taking in views over the harbor…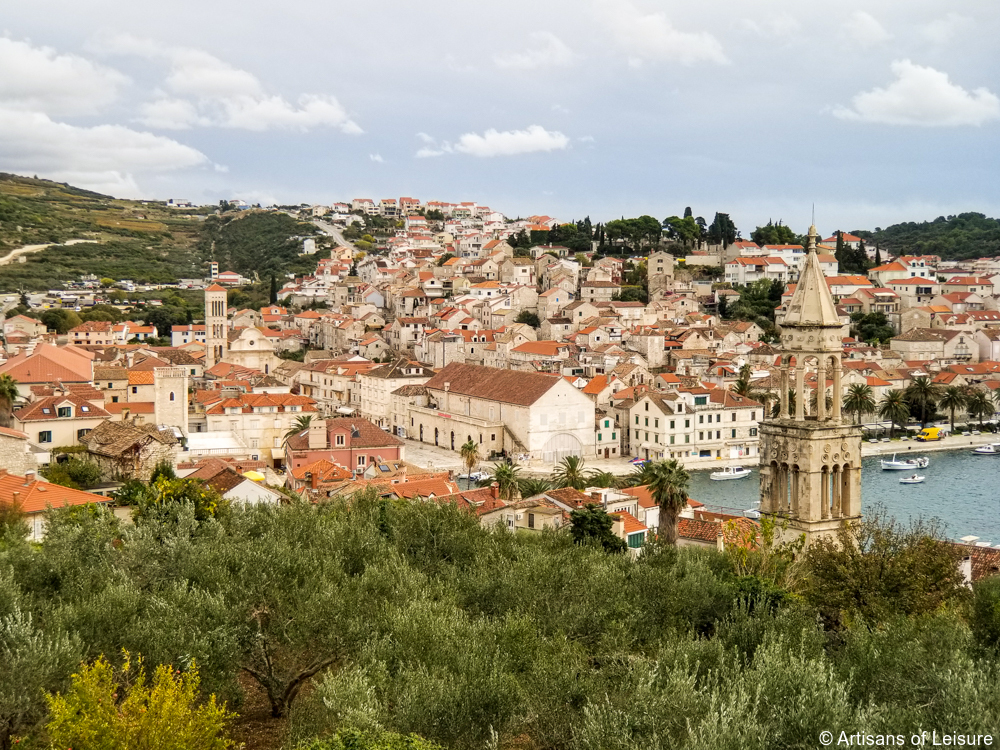 …visiting the Benedictine Convent, where nuns make lace out of agave fibers…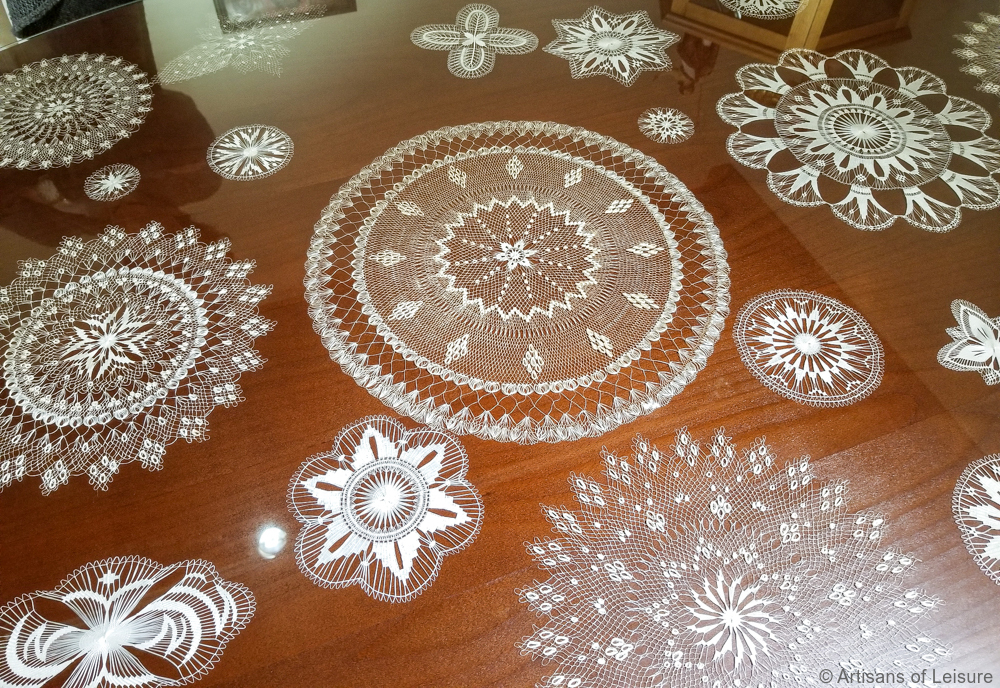 …wandering through the atmospheric backstreets…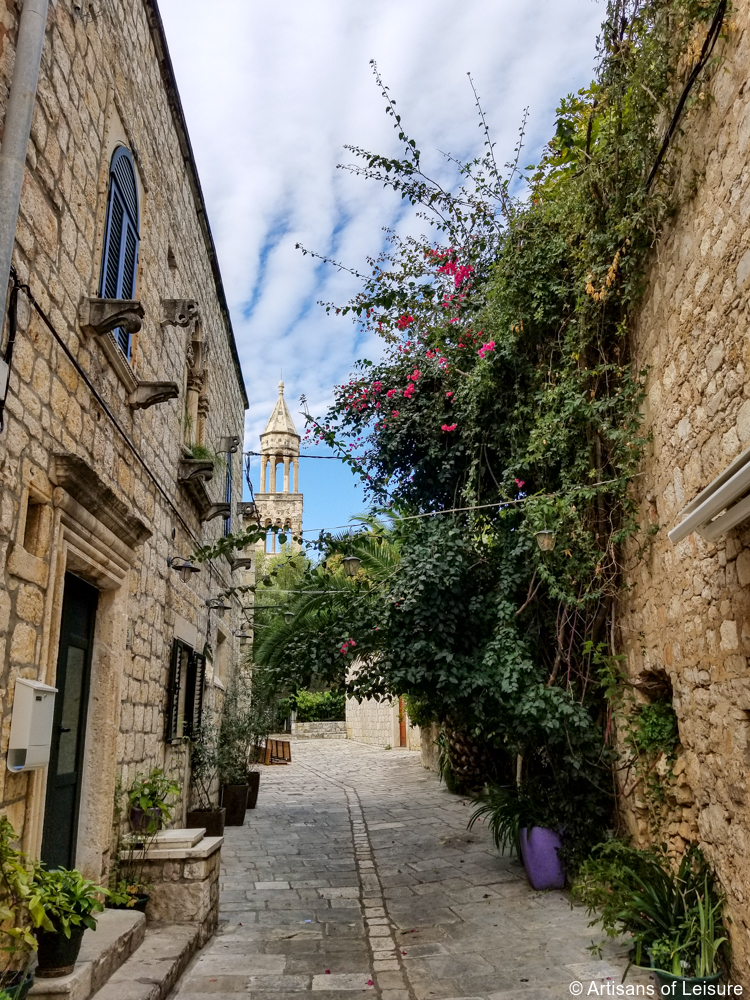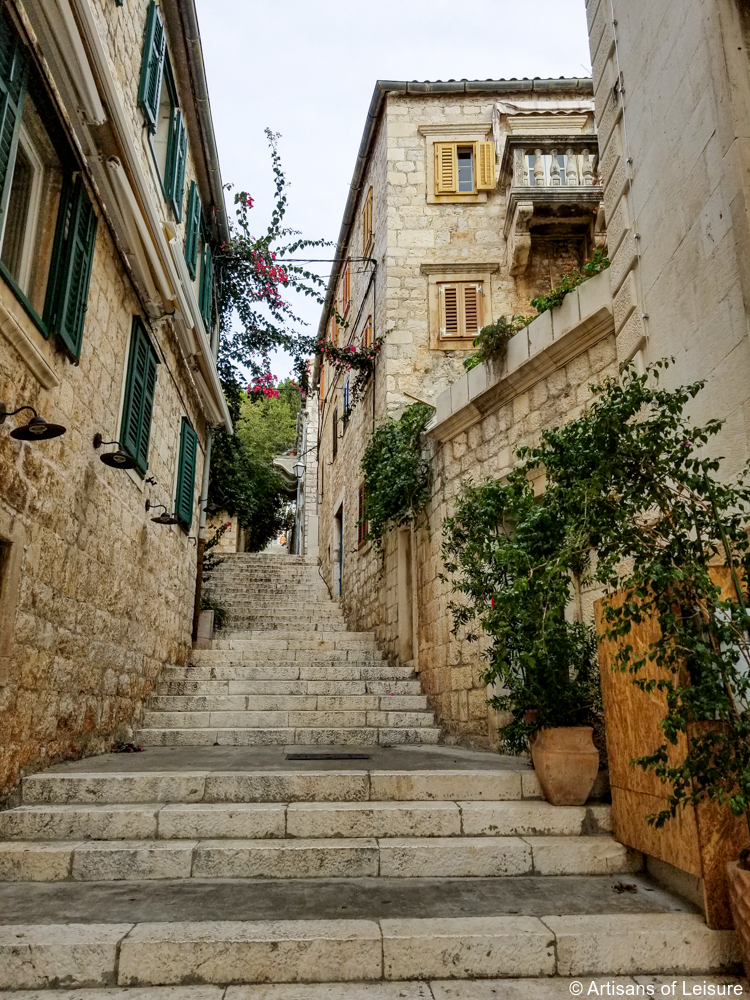 …and walking to the beautiful Franciscan Monastery, which has a pretty courtyard, a small art collection and views back to town.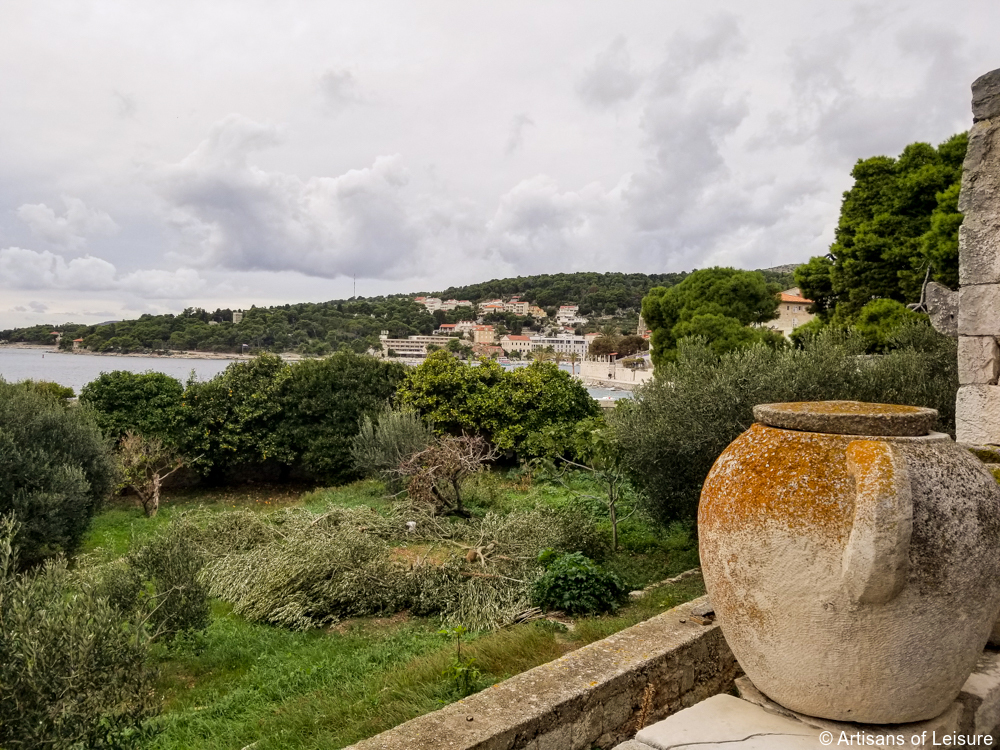 The Palace Elisabeth is a gorgeous luxury hotel in Hvar that we can't wait to return to.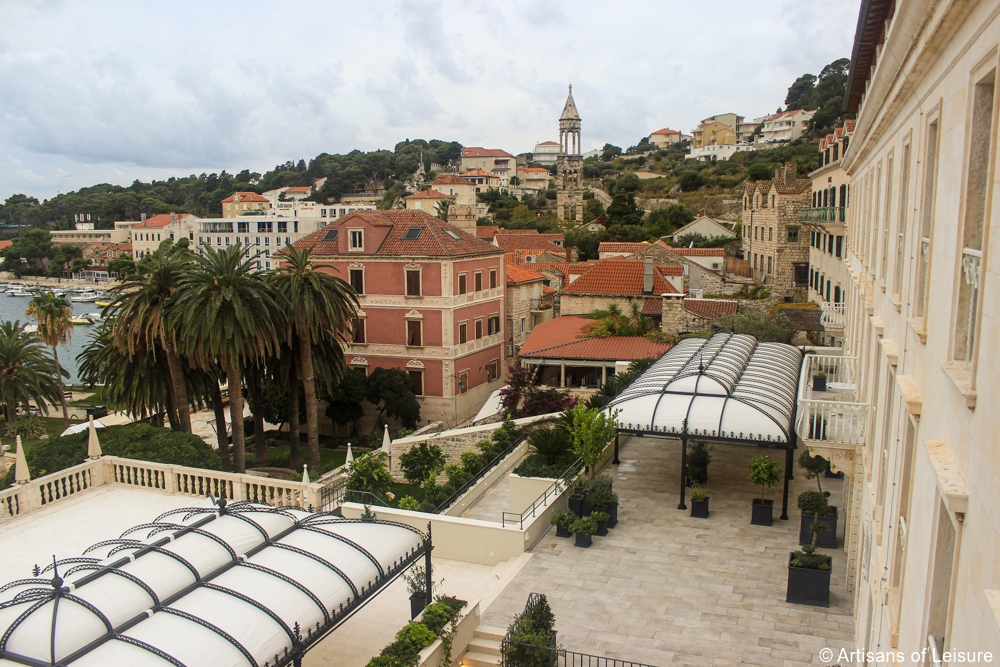 From Hvar, Artisans of Leisure can arrange a day excursion to the Pakleni Islands, or transfers by private boat to Korcula to enjoy additional island stays along the Dalmatian Coast.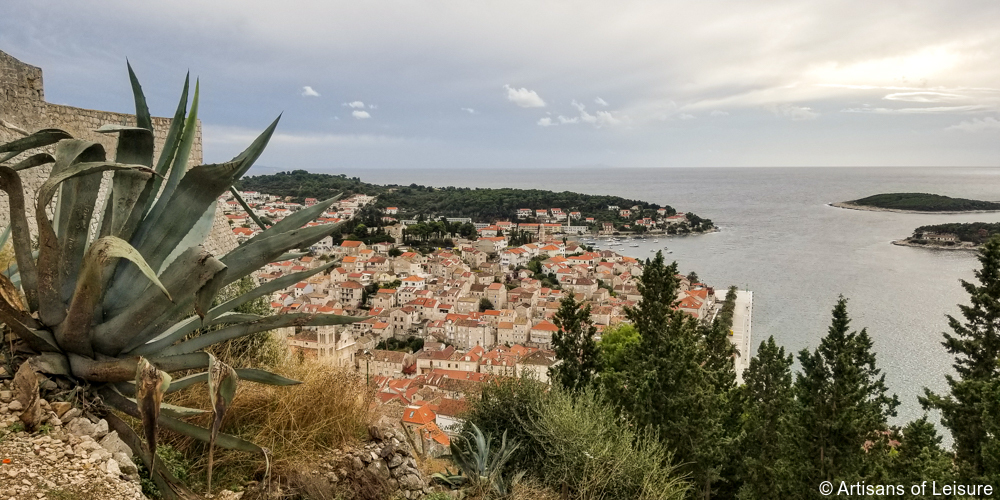 We continued to the Peljesac Peninsula, which is one of Croatia's premier wine-producing regions. We enjoyed touring a winery that's been run by generations of the same family for 500 years and tasting some of the delicious wines they produce from local Plavac mali grapes.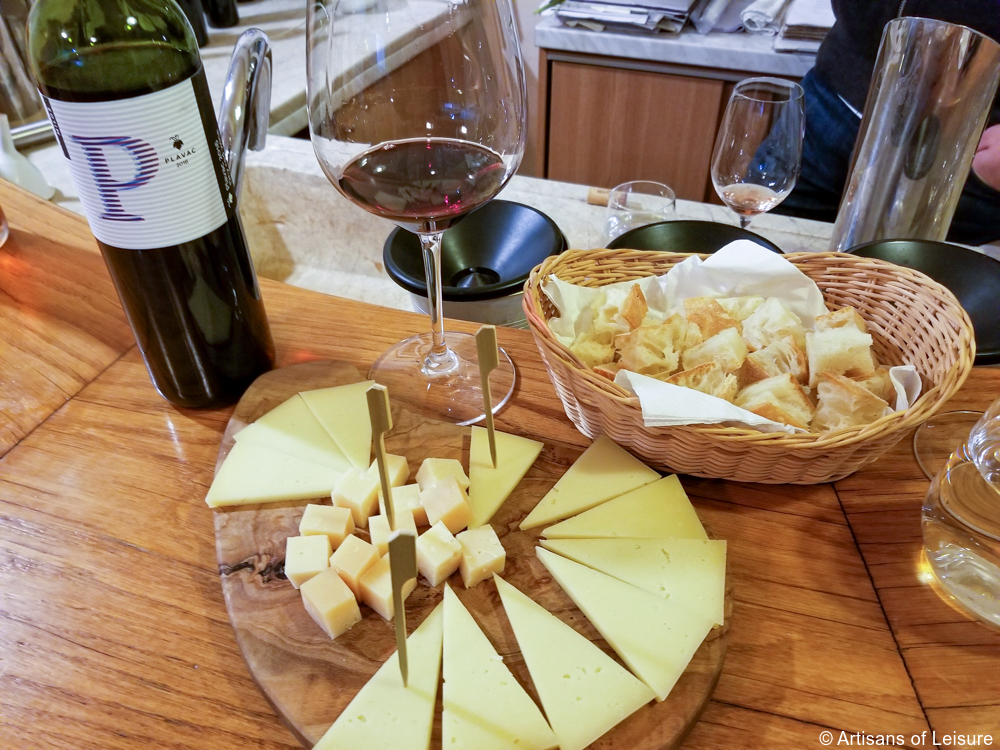 We also visited a family-run oyster farm near Mali Ston…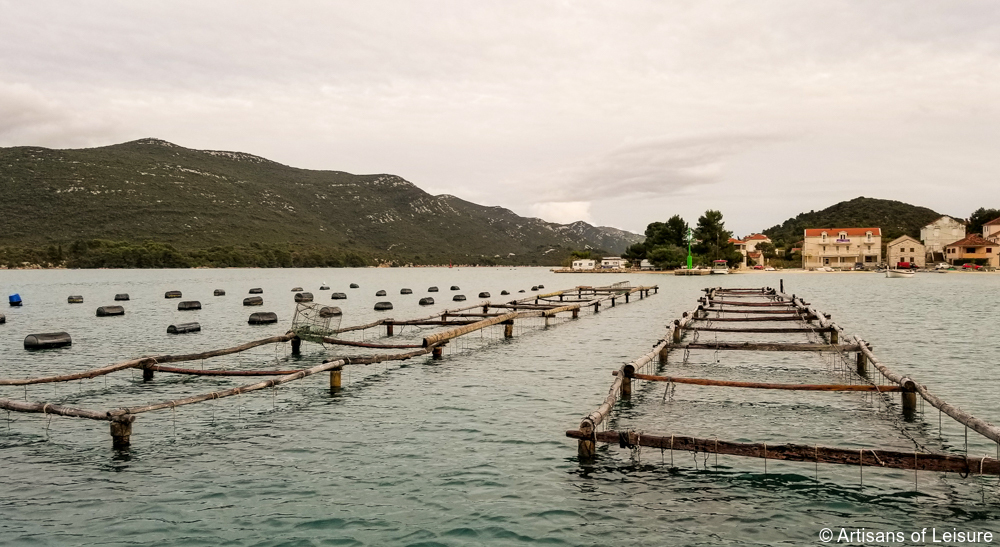 … to learn how the shellfish are cultivated…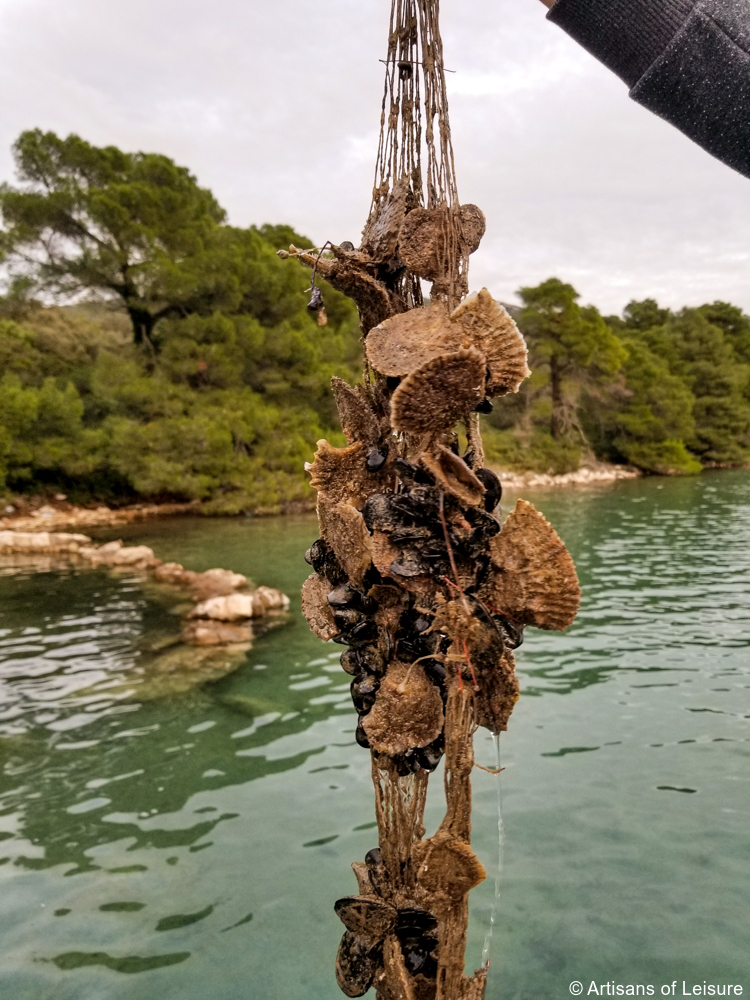 …and then enjoyed a plate of oysters fresh from the water, along with homemade wine and liqueurs.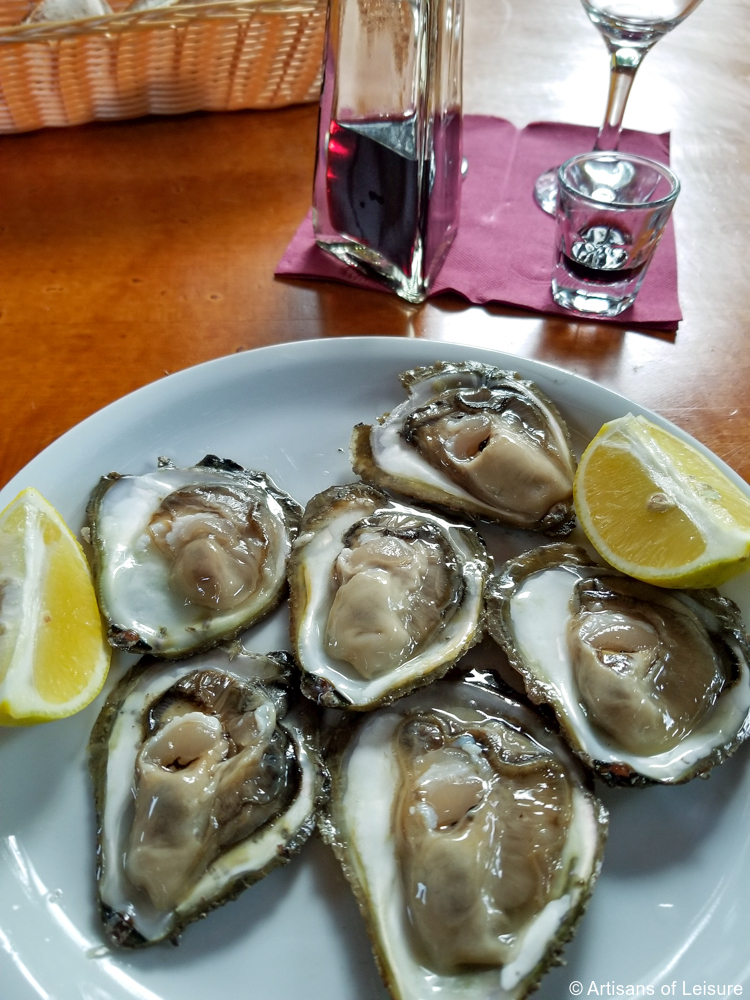 It was a delicious—and beautiful—way to end the day!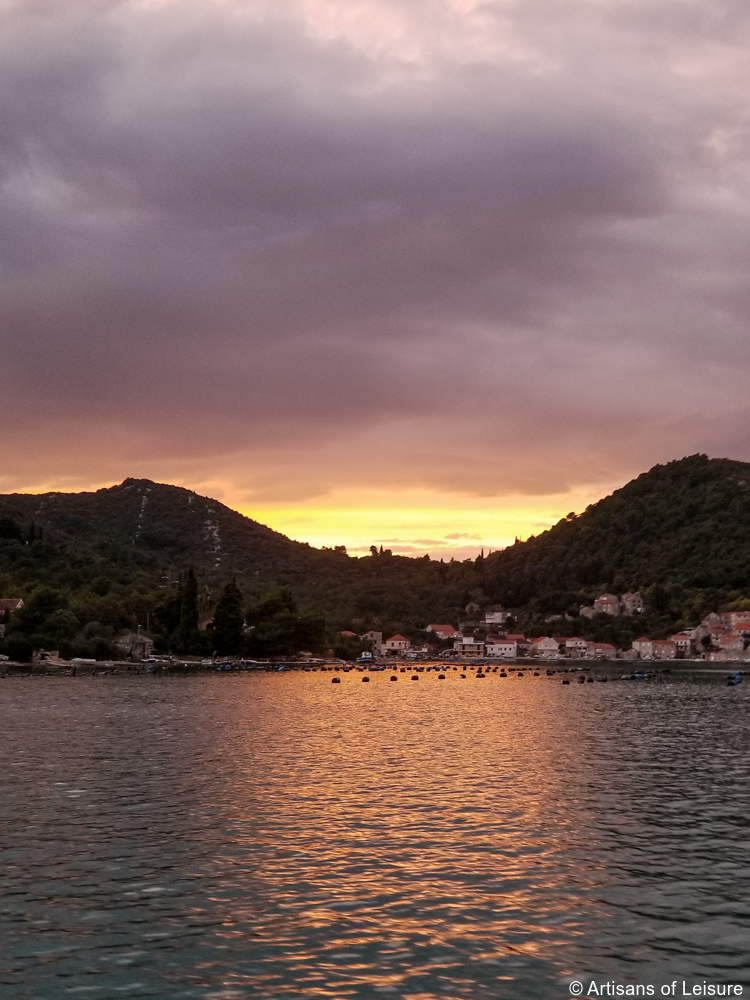 Next, we spent time in Dubrovnik, perhaps Croatia's most iconic destination and a UNESCO World Heritage Site. The seaside city has become even more popular in recent years thanks to its use as a filming location for the Game of Thrones TV series.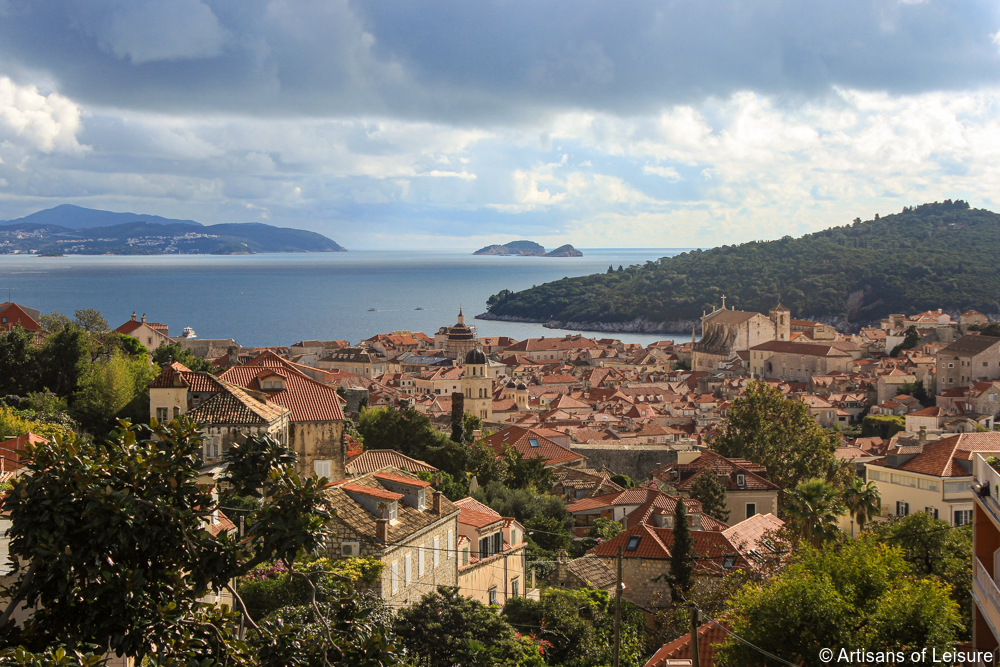 During private touring, our excellent guide took us to the best view spots…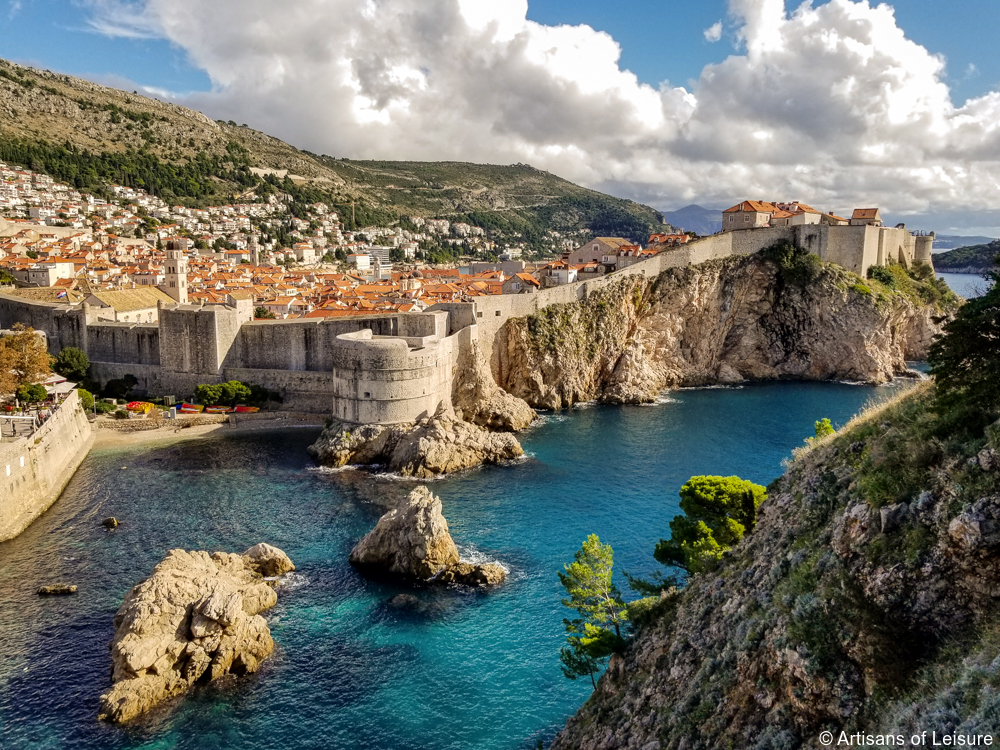 …to off-the-beaten-track places such as the Bishop's Palace, with its incredible tromp l'oeil frescoes…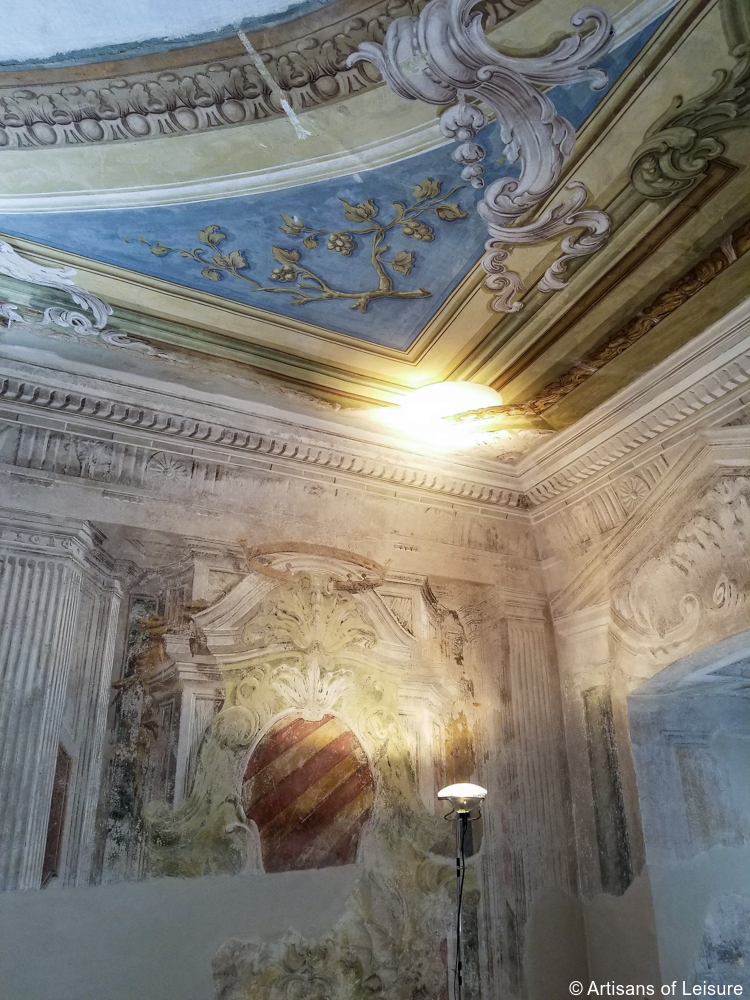 …through charming backstreets where we were the only visitors…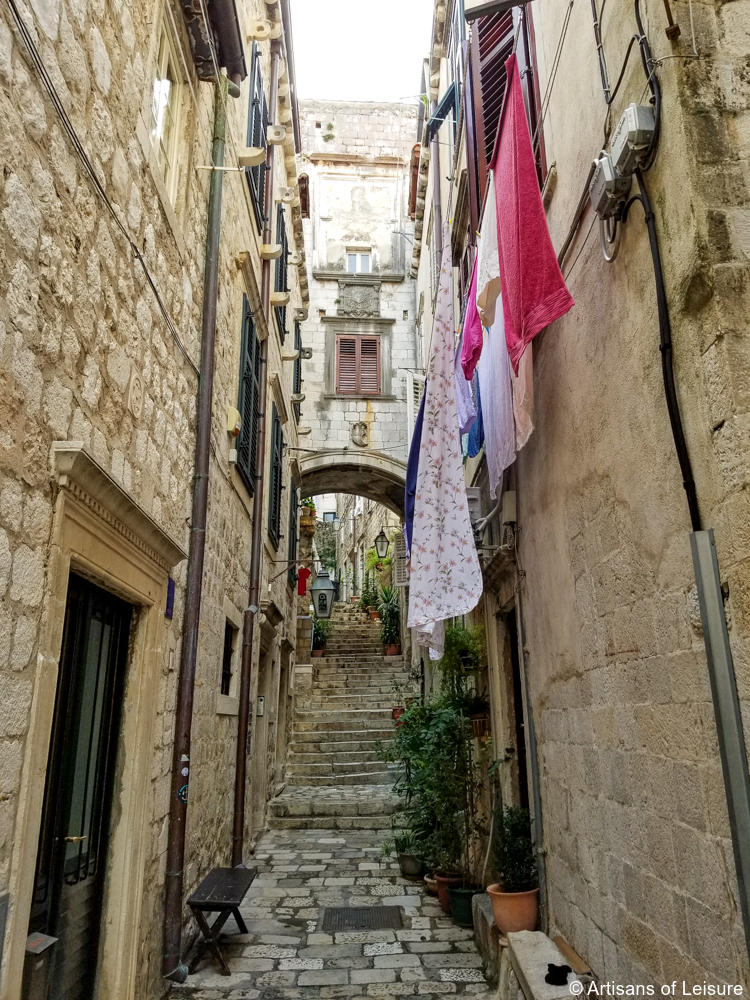 …to the ornate treasury inside Dubrovnik's cathedral…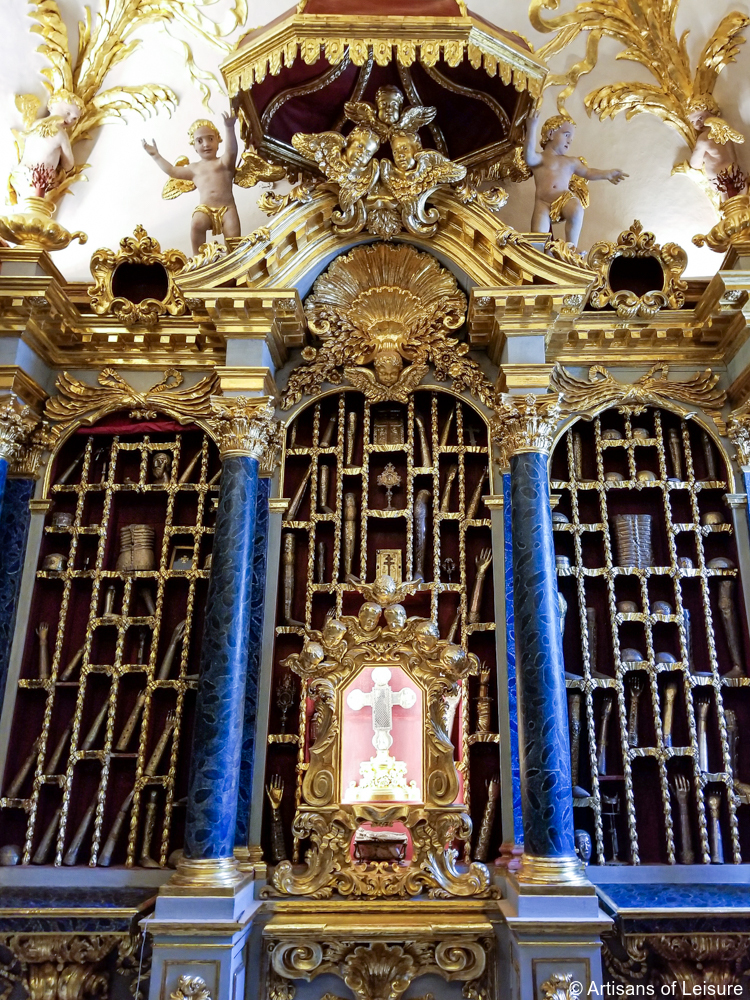 …and to the Old Synagogue, one of the oldest in Europe.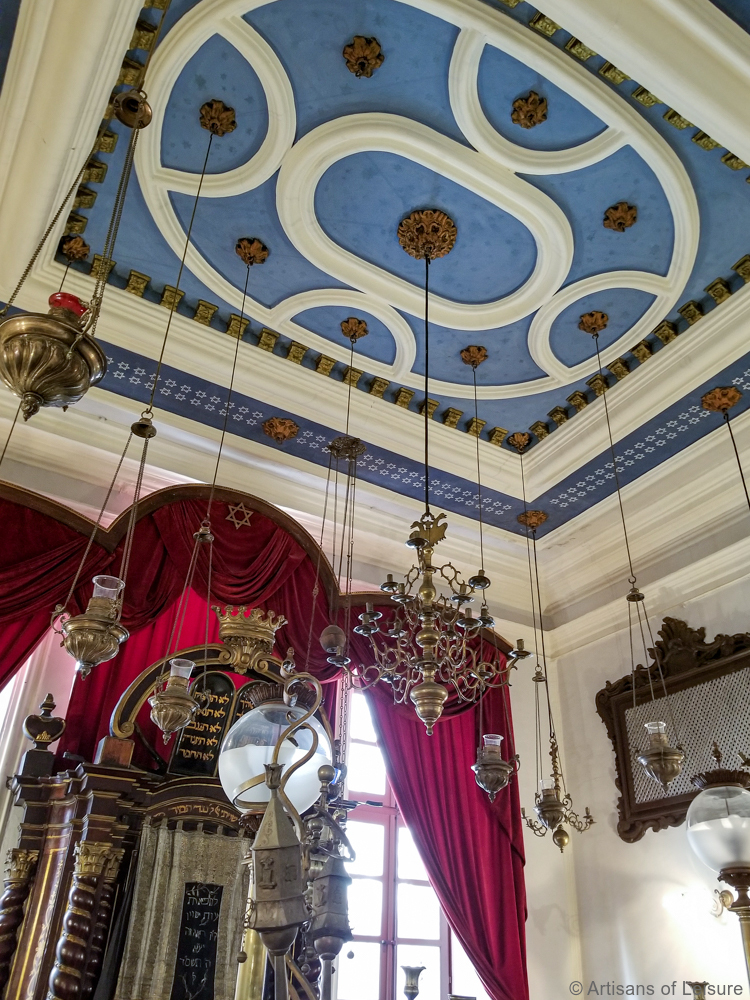 Of course, we also saw the city's historic and architectural highlights, including the famous city walls…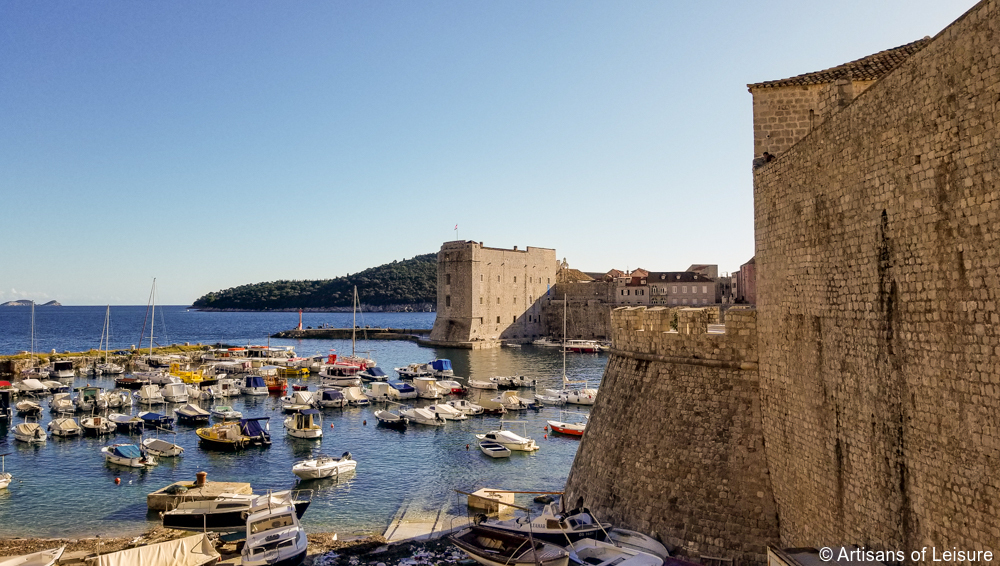 …the Franciscan Monastery and its centuries-old pharmacy…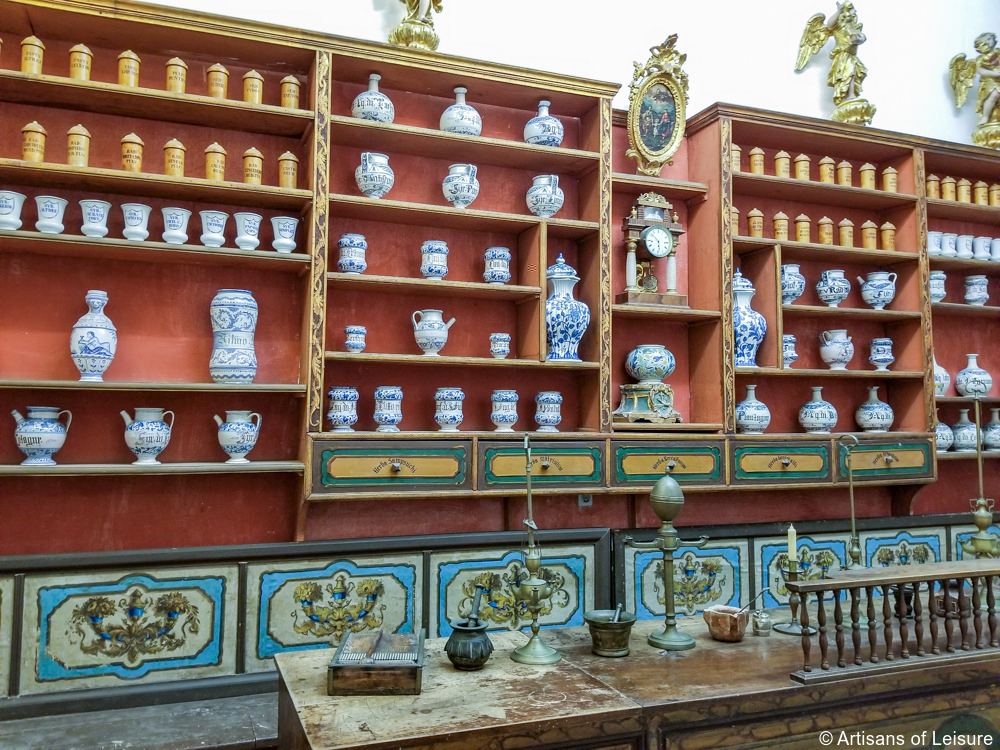 …the Sponza Palace, a former customs house and masterpiece of Renaissance architecture…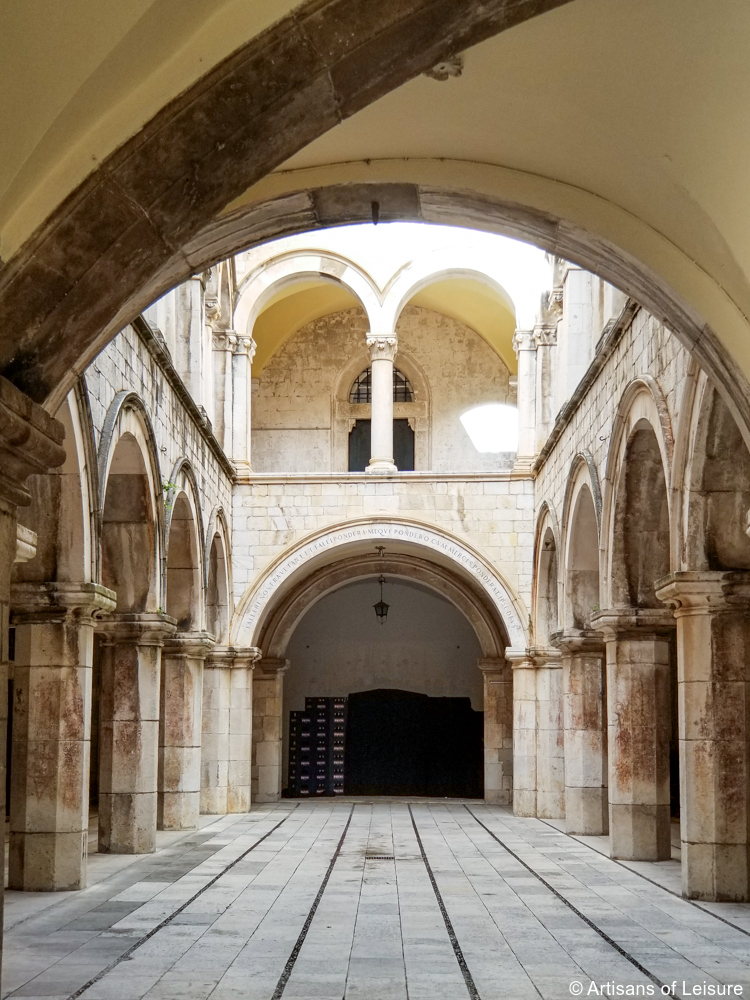 …the 12-sided Onofrio Fountain…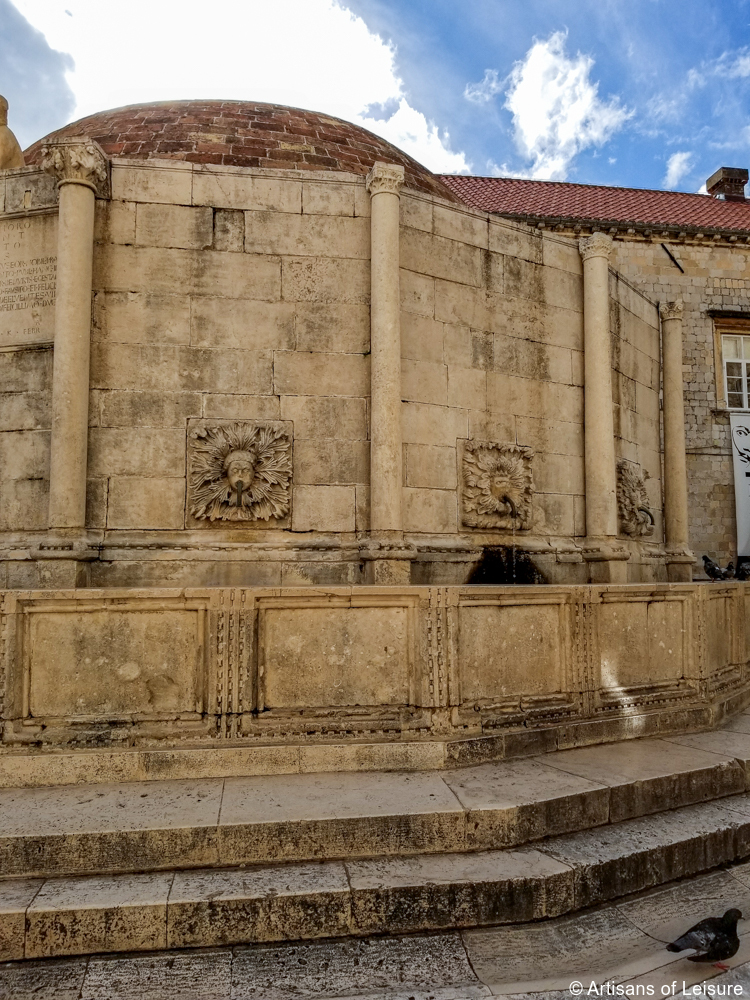 …and the elegant Rector's Palace.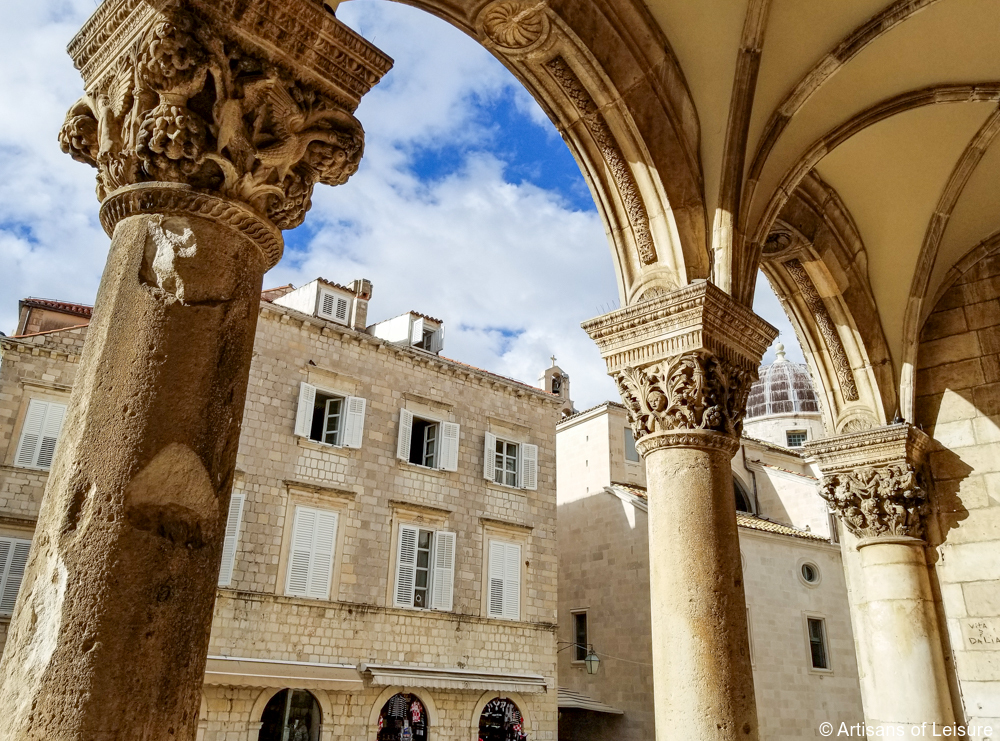 We also loved having free time to explore Dubrovnik on our own. We shopped for local products and dined alfresco…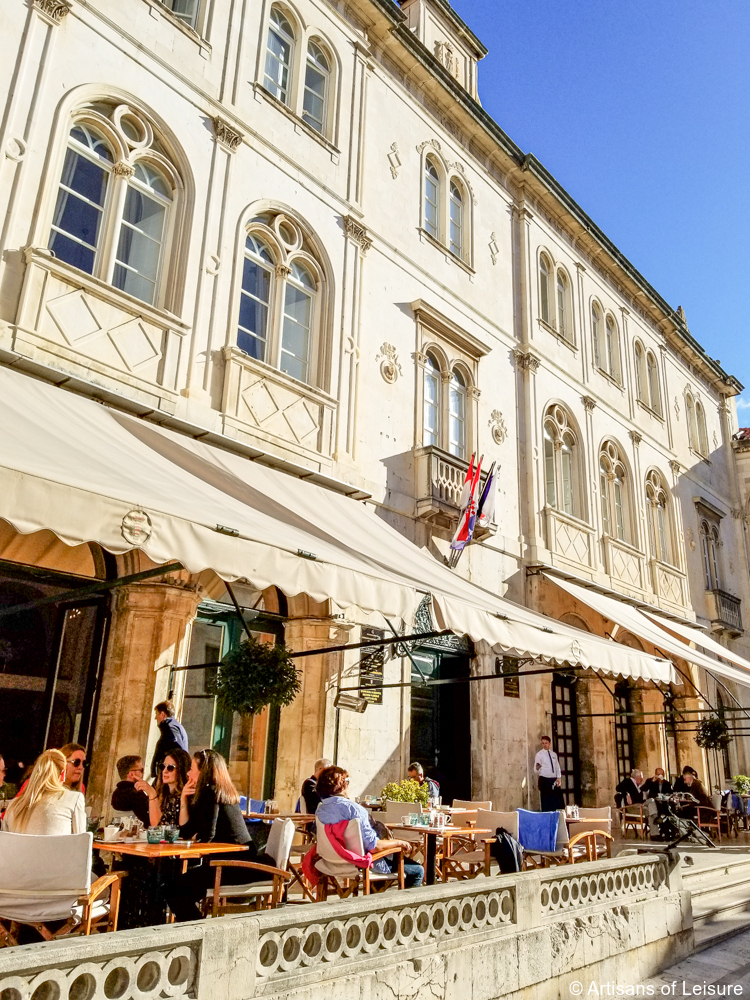 …on delicious local food like fresh fish and pasta with truffles.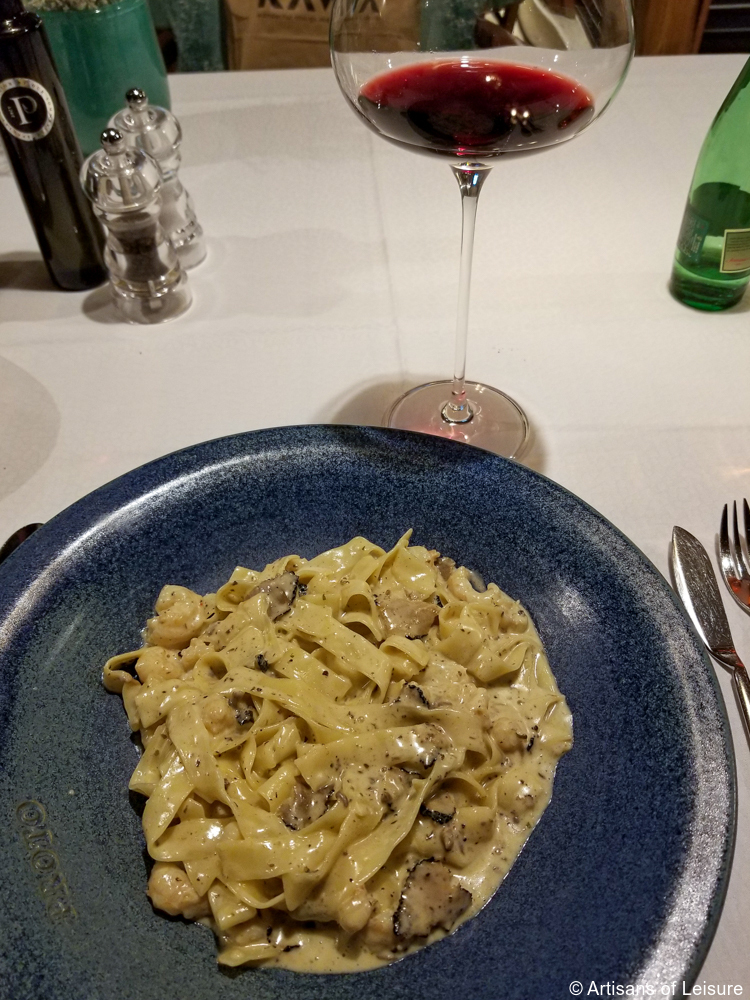 We also spent an afternoon on nearby Lokrum Island, where we explored the gardens…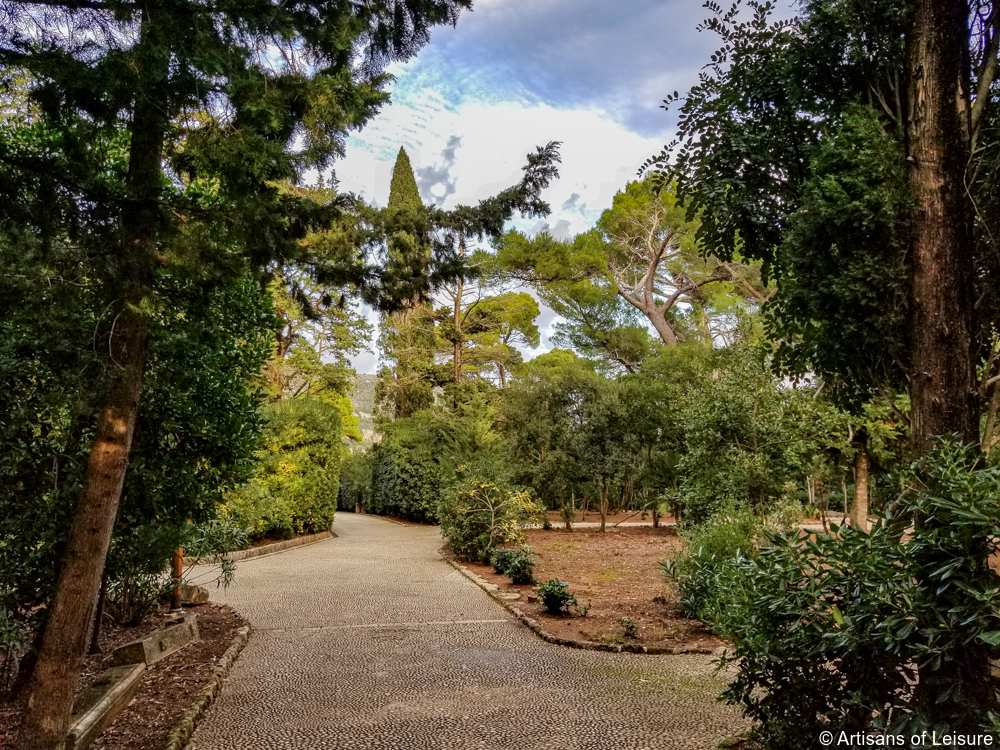 …the ruins of an abandoned Benedictine monastery…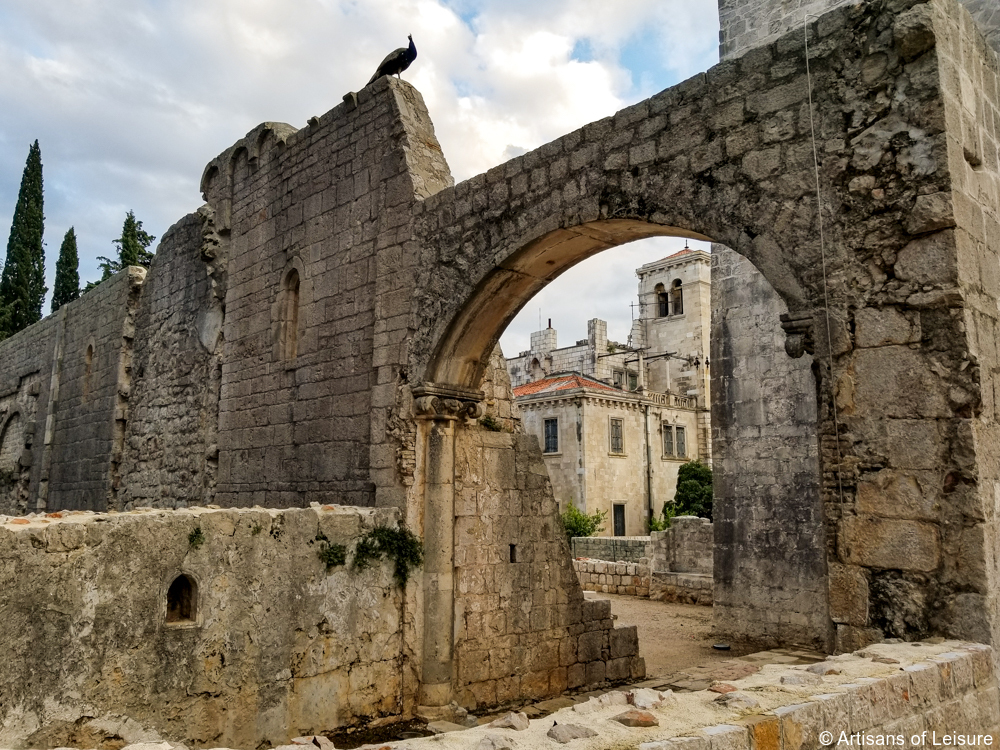 …and the beautiful rocky beaches.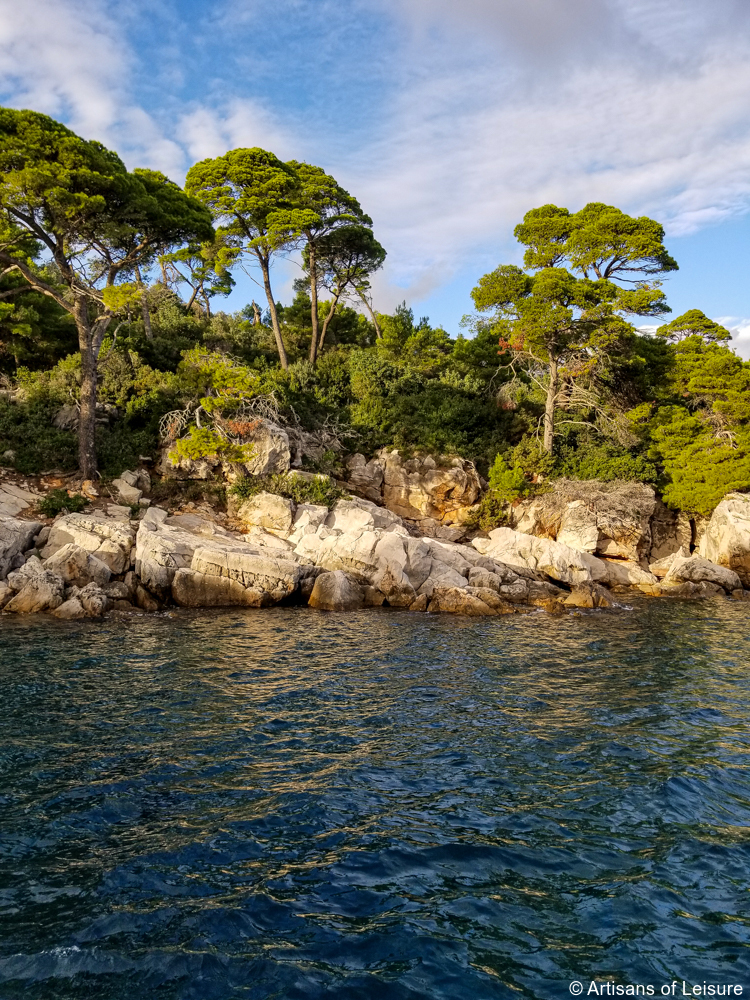 Dubrovnik is incredibly evocative and atmospheric at all times of day, but particularly when things quiet down at night.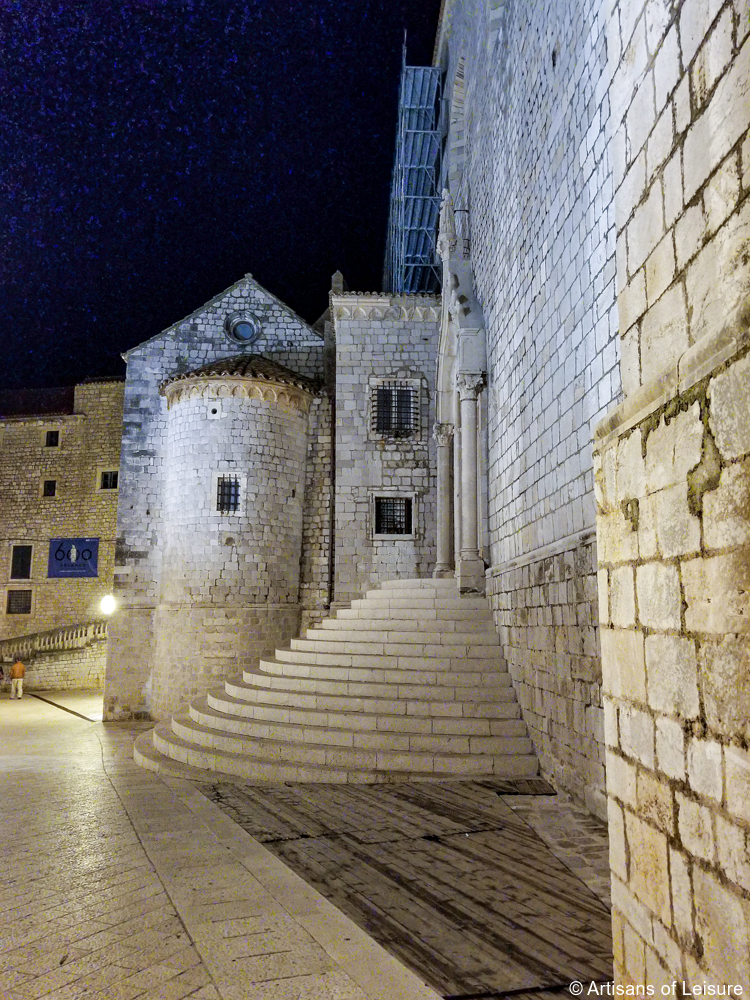 We strolled along the Stradun, the old city's main street, which used to be a sea channel, and enjoyed a drink at one of the many sidewalk cafes.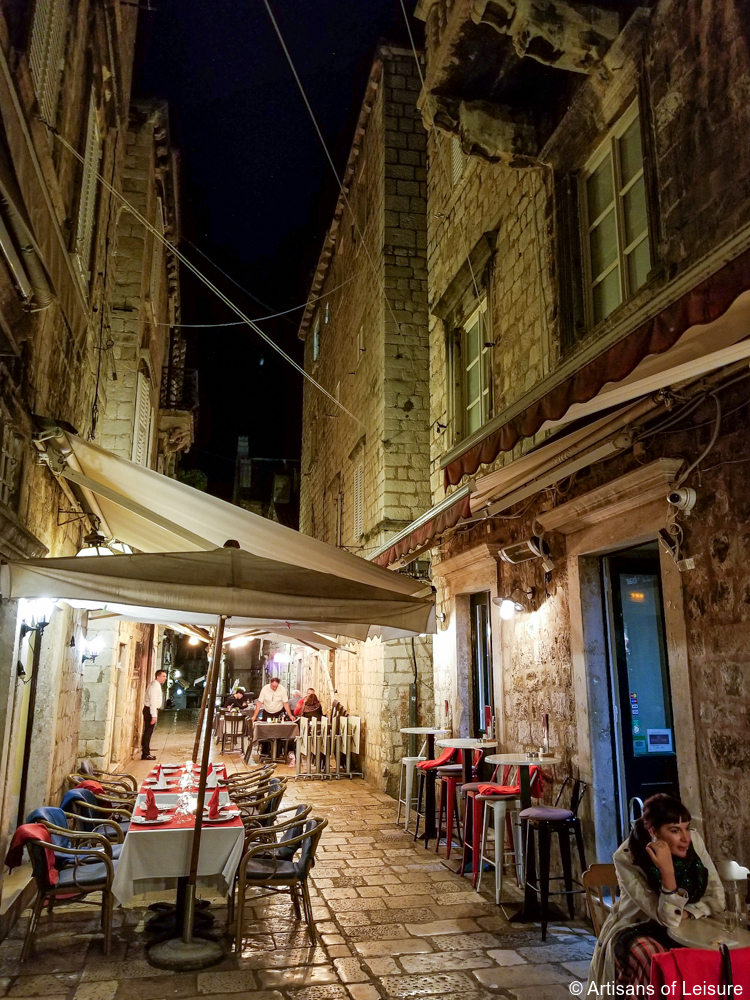 Our suite at Hotel Excelsior had great views of Dubrovnik's old town.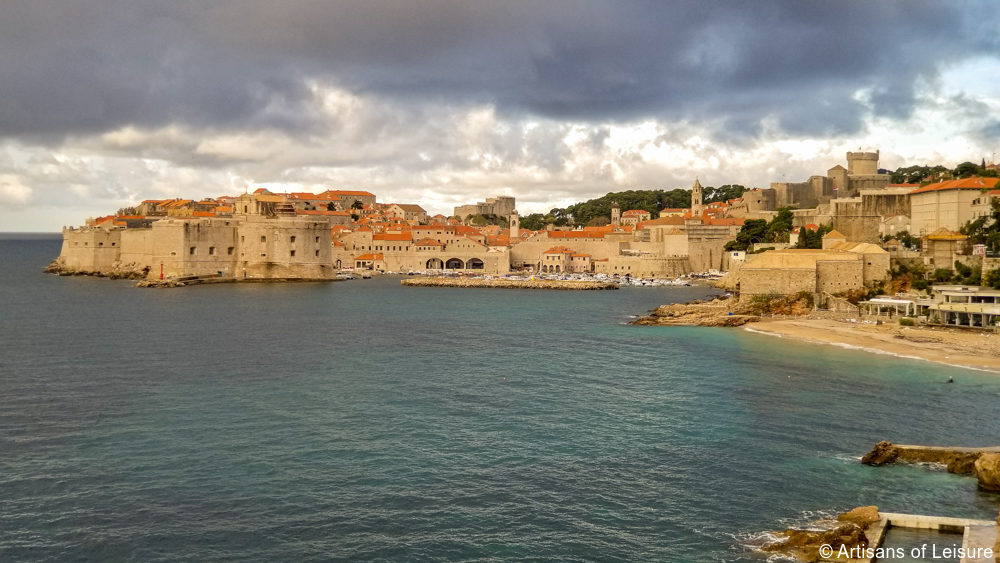 The city has several excellent luxury hotels…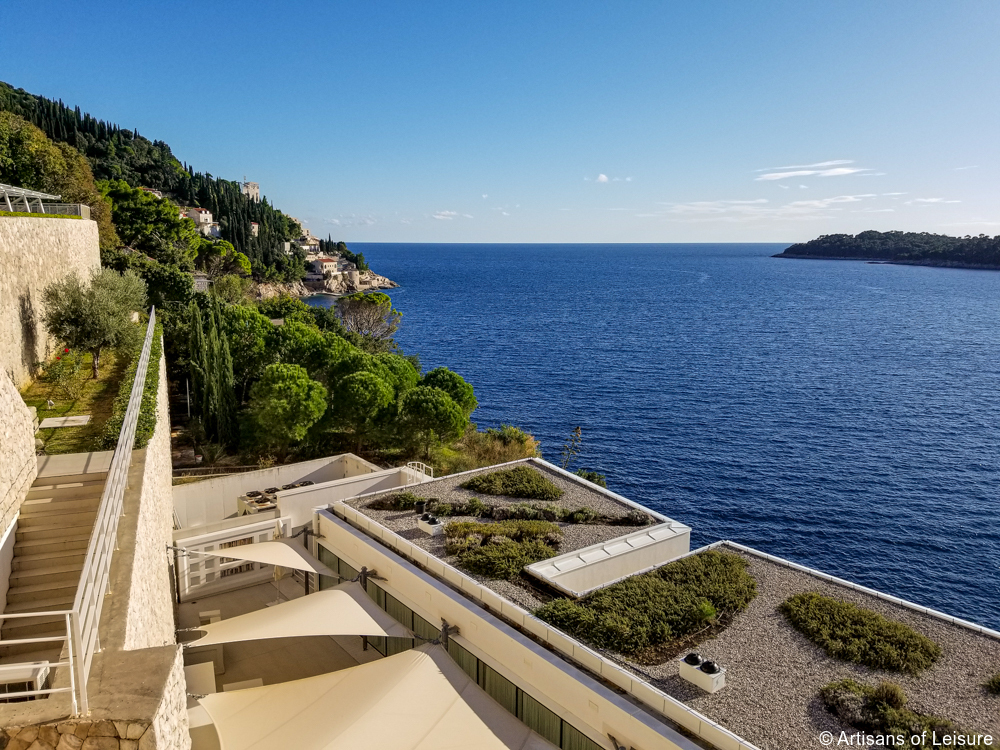 …situated along the spectacular coastline.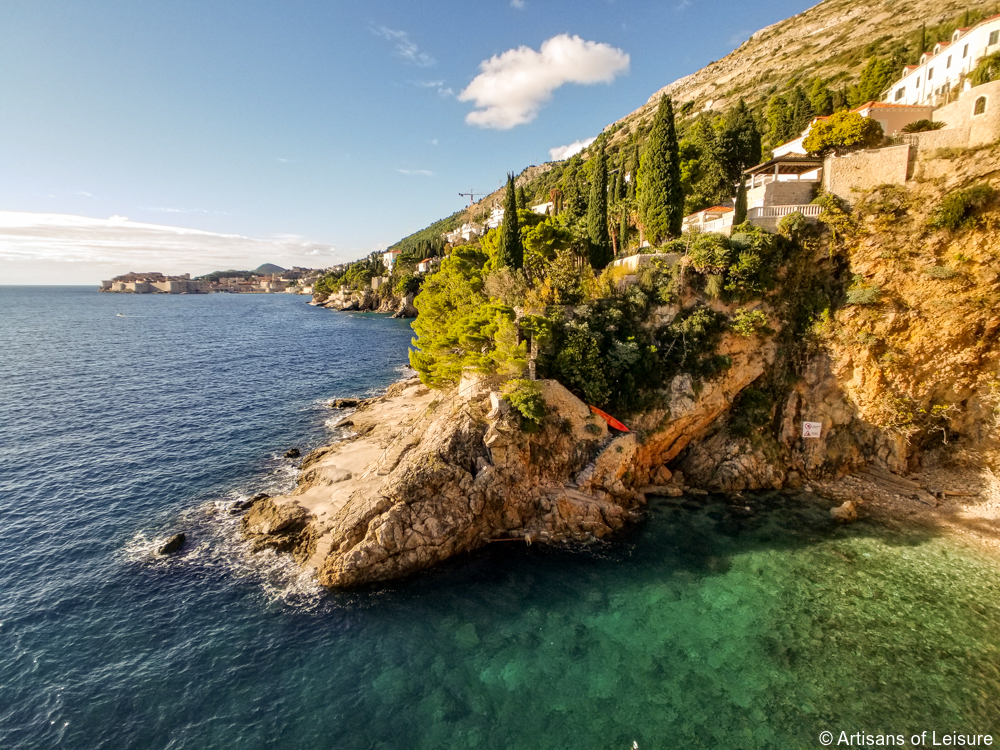 Next, we continued south from Dubrovnik, departing Croatia and entering Montenegro to tour spectacular Boka Kotorska Bay. Surrounded by the dramatic, steep mountains that give Montenegro its name, Boka Kotorska Bay is actually made up of several smaller bays, including the Bay of Kotor, where we focused our touring.
We stopped first in tiny Perast, where Renaissance-era palaces line the shore.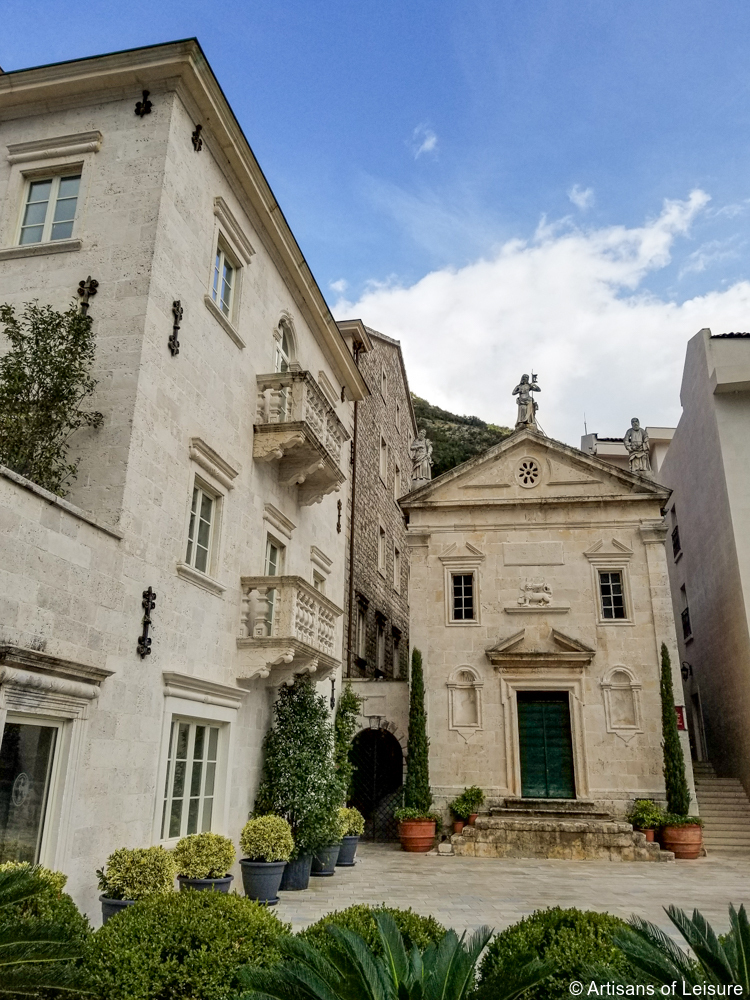 We also took a boat ride to the island church of Our Lady of the Rocks to see silver icons, a specialty of the area…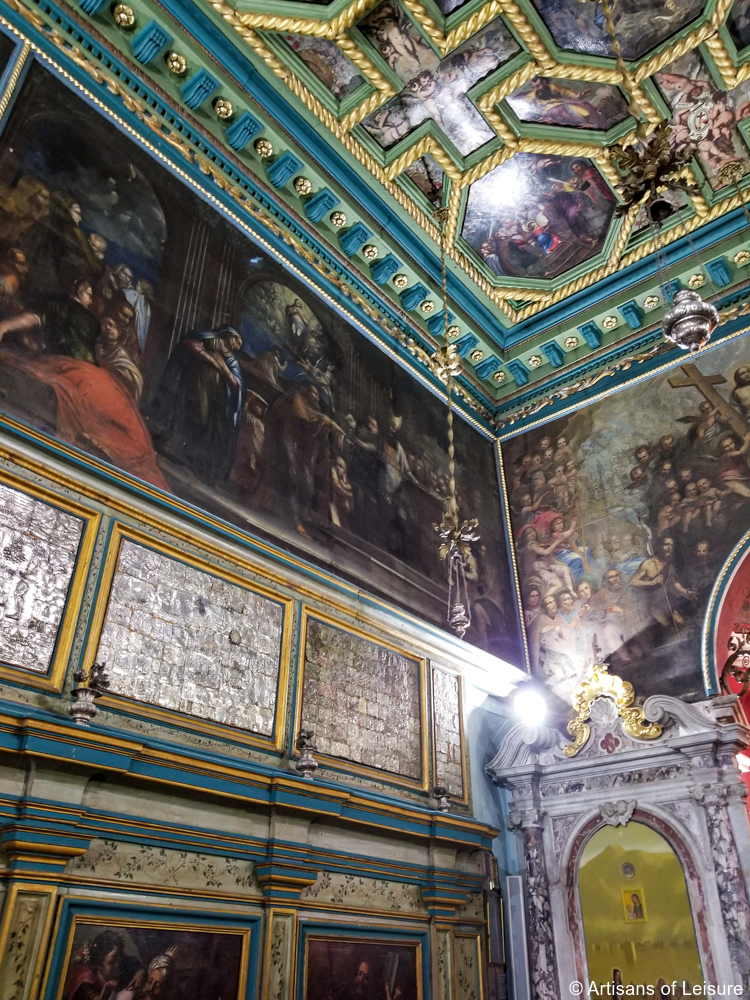 …and a famous votive tapestry embroidered with gold and silver thread, as well as the maker's own hair.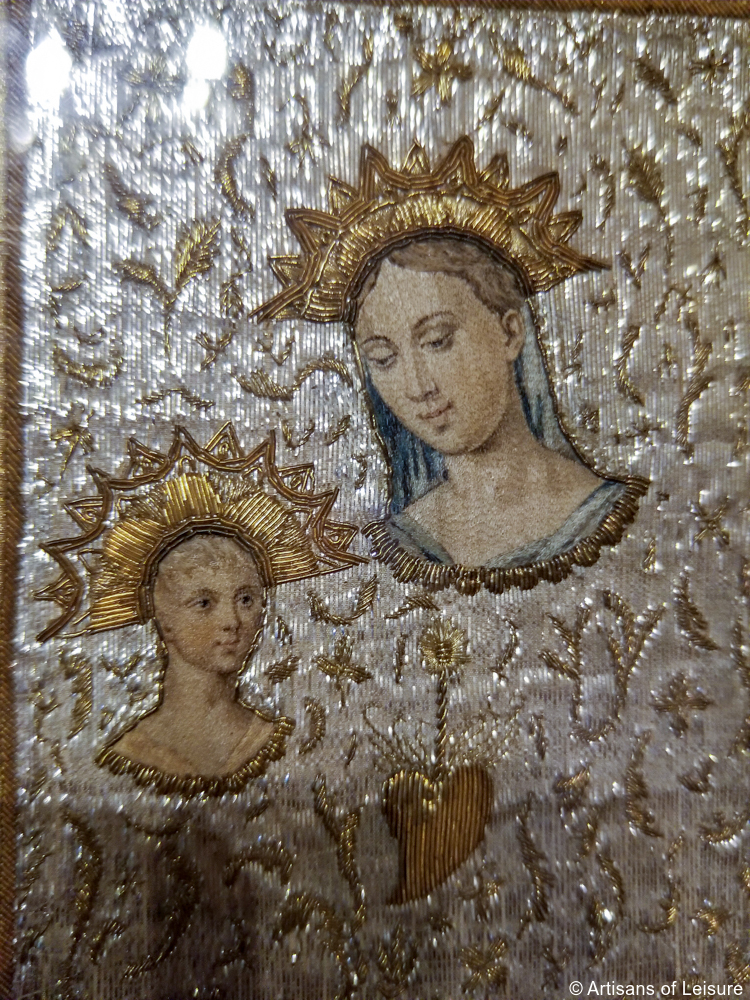 Next, we visited Kotor. We wandered its narrow streets to see 15th-century palaces…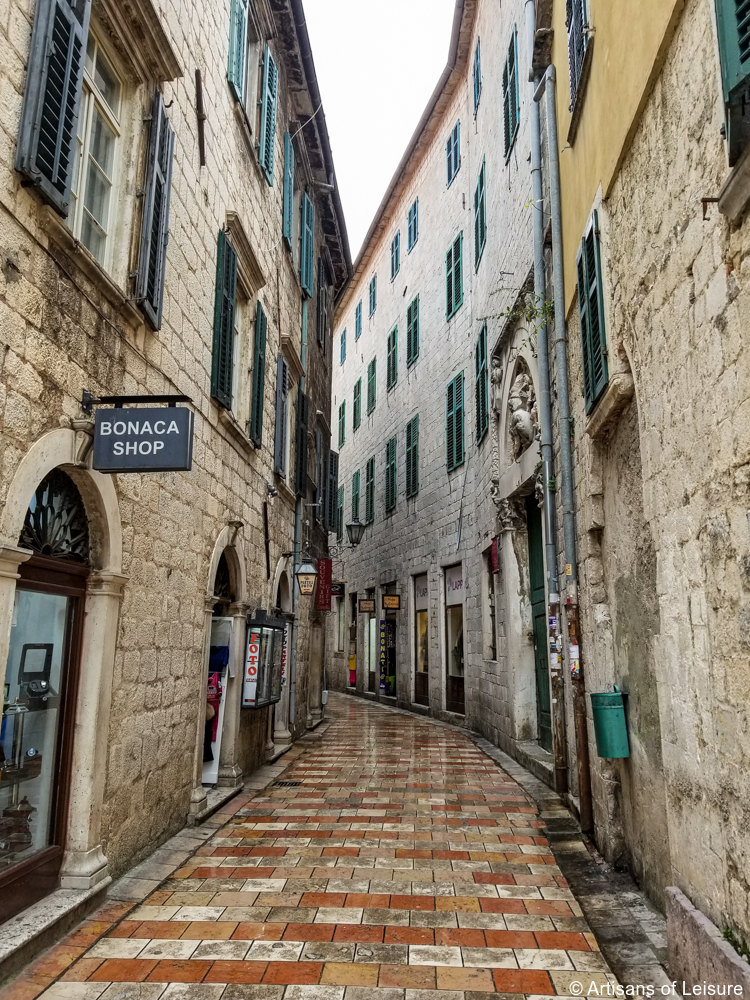 …and Venetian-influenced architecture (like Rovinj and many other Adriatic towns, Kotor was a Venetian trade outpost).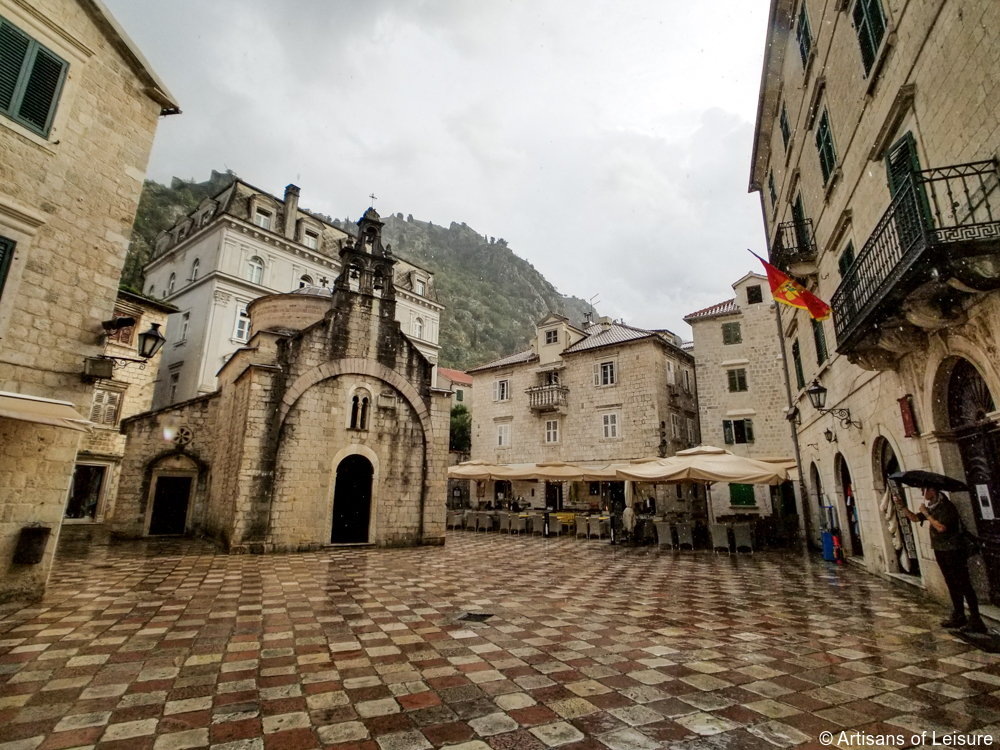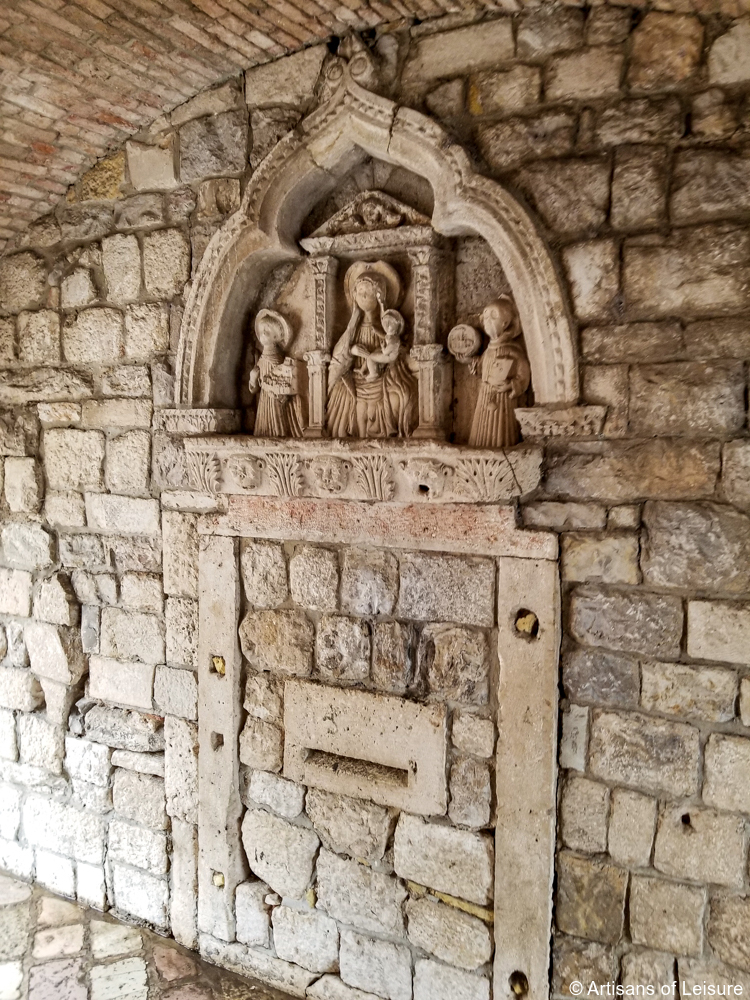 In Montenegro, we stayed at the exclusive Aman Sveti Stefan, one of the best resorts on the Adriatic.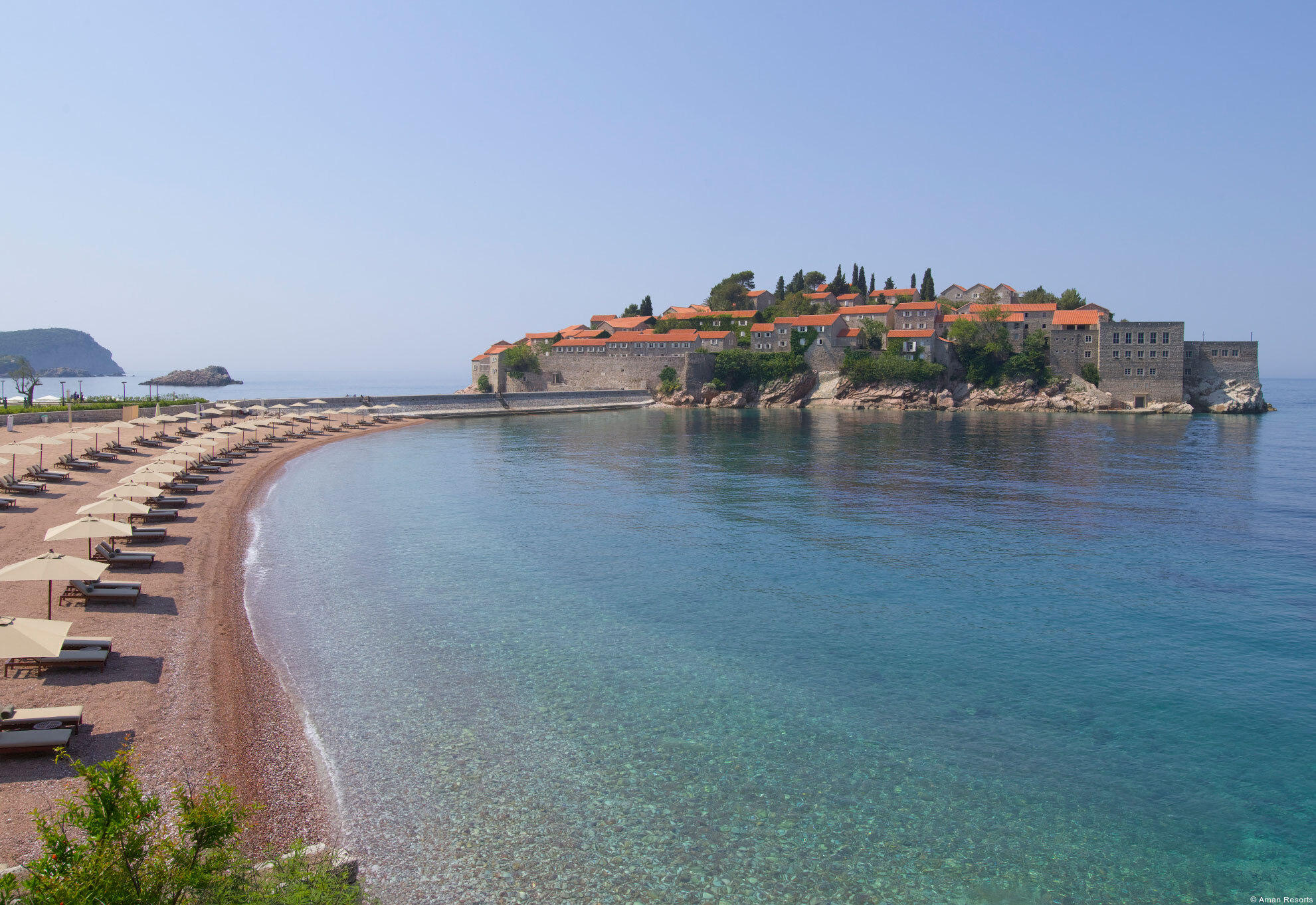 The resort comprises an entire island town that's been converted into guest rooms and facilities, as well as a palace, an incredible spa, and two beaches on the mainland. It's truly a magical place.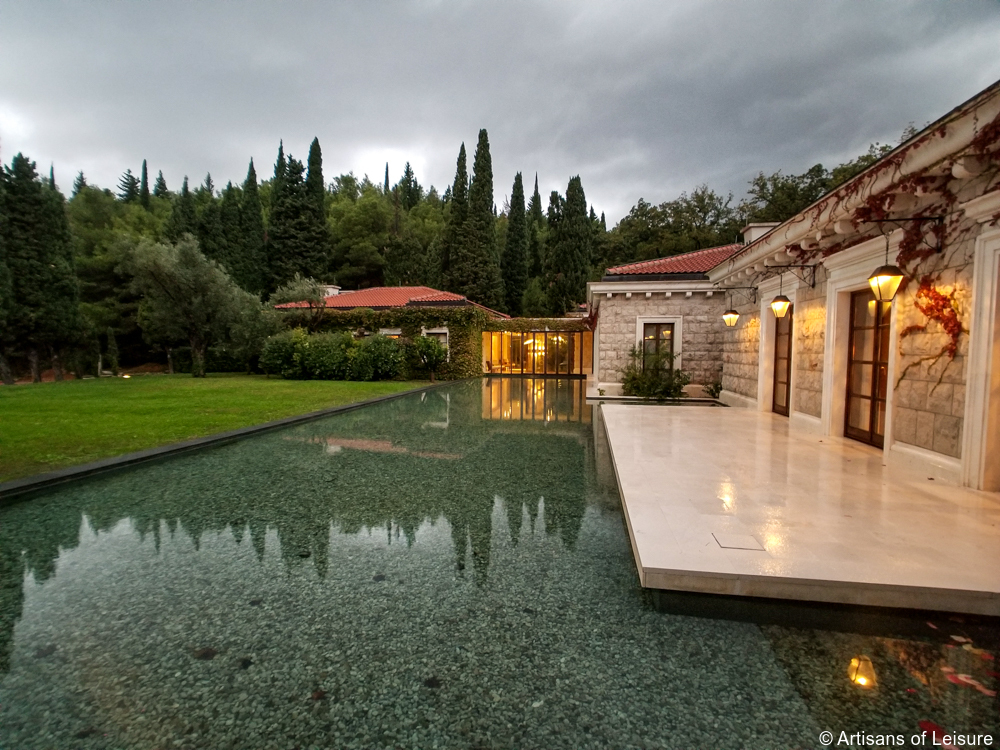 In true Aman style, the rooms were plush yet understated and the food was some of the best we had on the trip.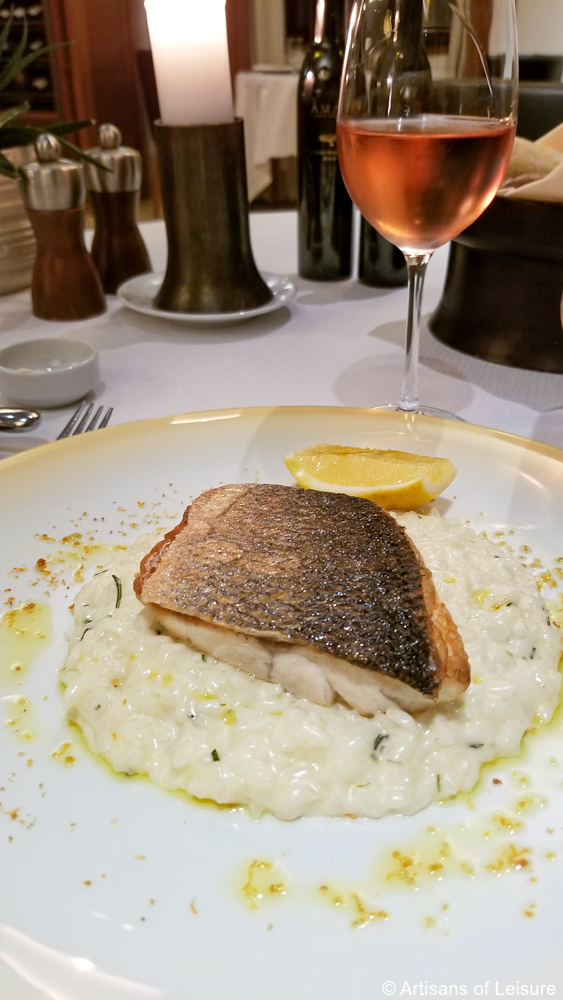 On this tour, we also visited Slovenia. Though it may not top most travelers' must lists, those who do visit tend to rave about their time in this small country, and our visit was no different.
Bordered by Italy, Austria, Hungary and Croatia, it's very easily accessed from each country. On our recent visit, we encountered friendly locals, incredible scenery, and food, culture and history that are both strongly influenced by the surrounding countries and at the same time uniquely Slovenian.
Beautiful natural scenery is one of Slovenia's main attractions, and Lake Bled is a highlight. The lake is surrounded by the beautiful Julian Alps, Slovenia's tallest mountains. Even on a cloudy day, the lake and surrounding mountains are spectacular.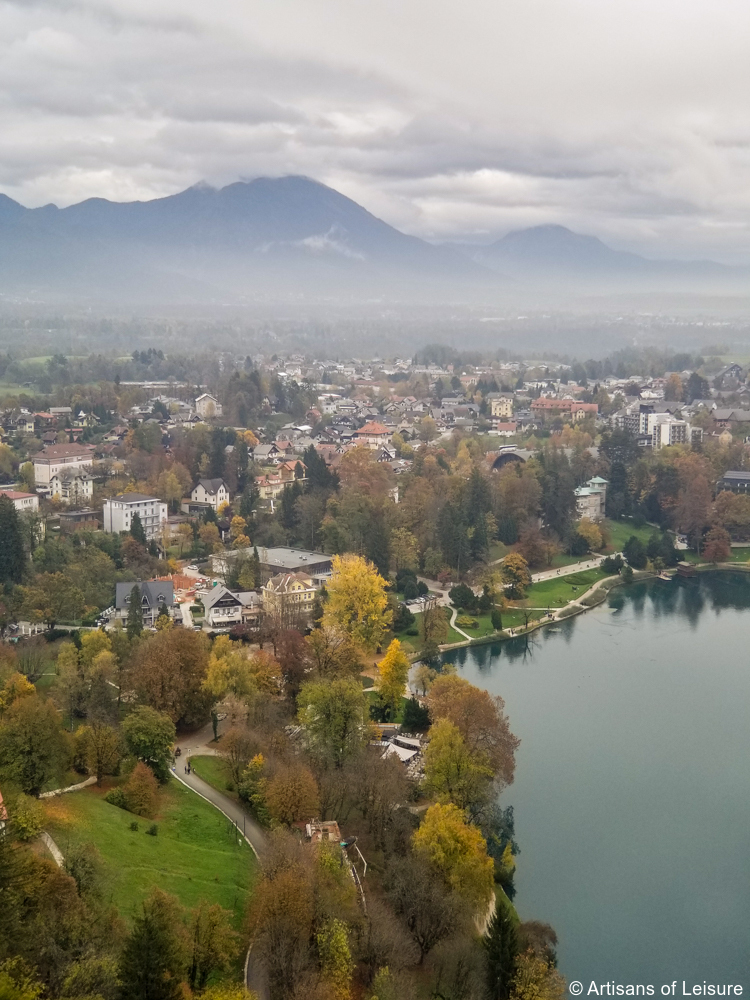 A ride on a pletna boat on the lake is a must for any visitor to Slovenia. The boats take travelers to Bled Island, a pilgrimage site with a 15th-century church.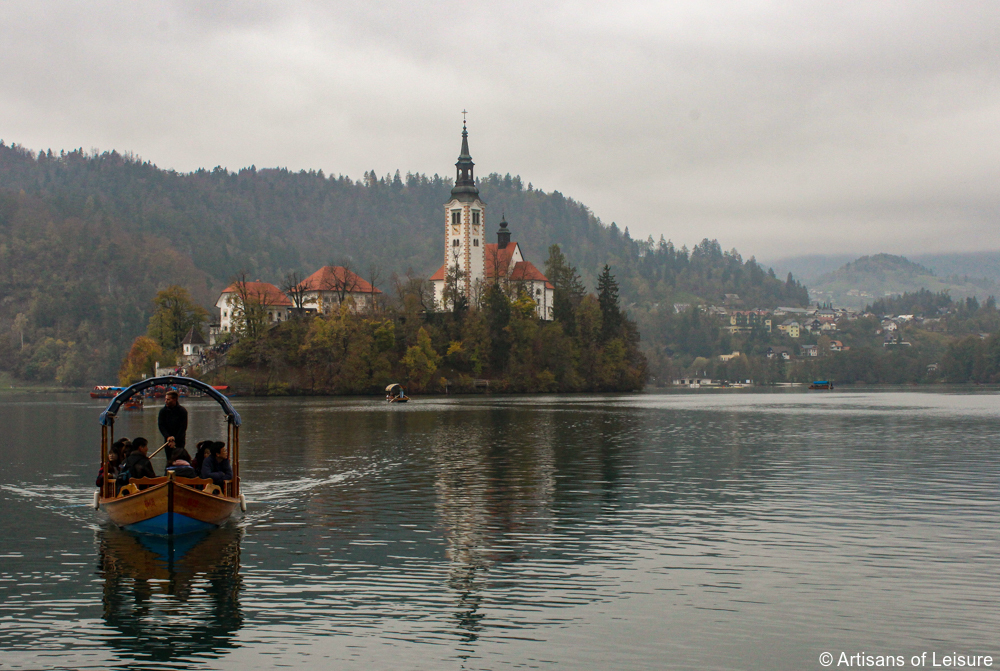 The small café on the island is a good place to try potica, a rolled cake typically made with walnuts, cottage cheese, and chocolate (many other flavors are also available).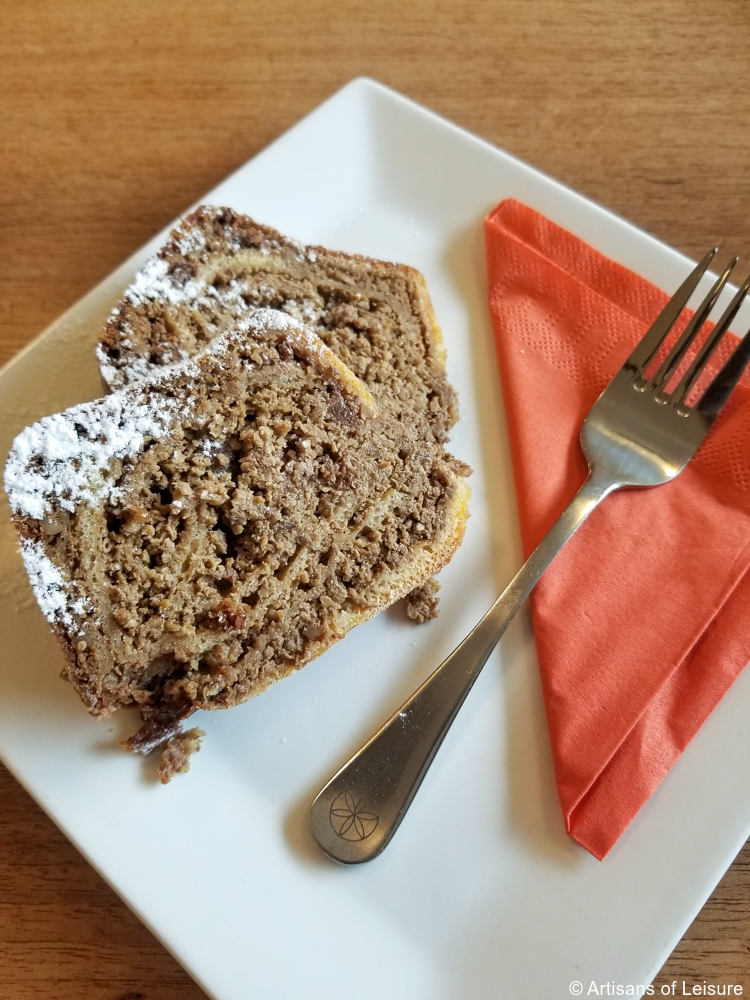 On one end of the lake, another must is a visit to Bled Castle (Blejski Grad). Inside is a small history museum that includes a working printing press.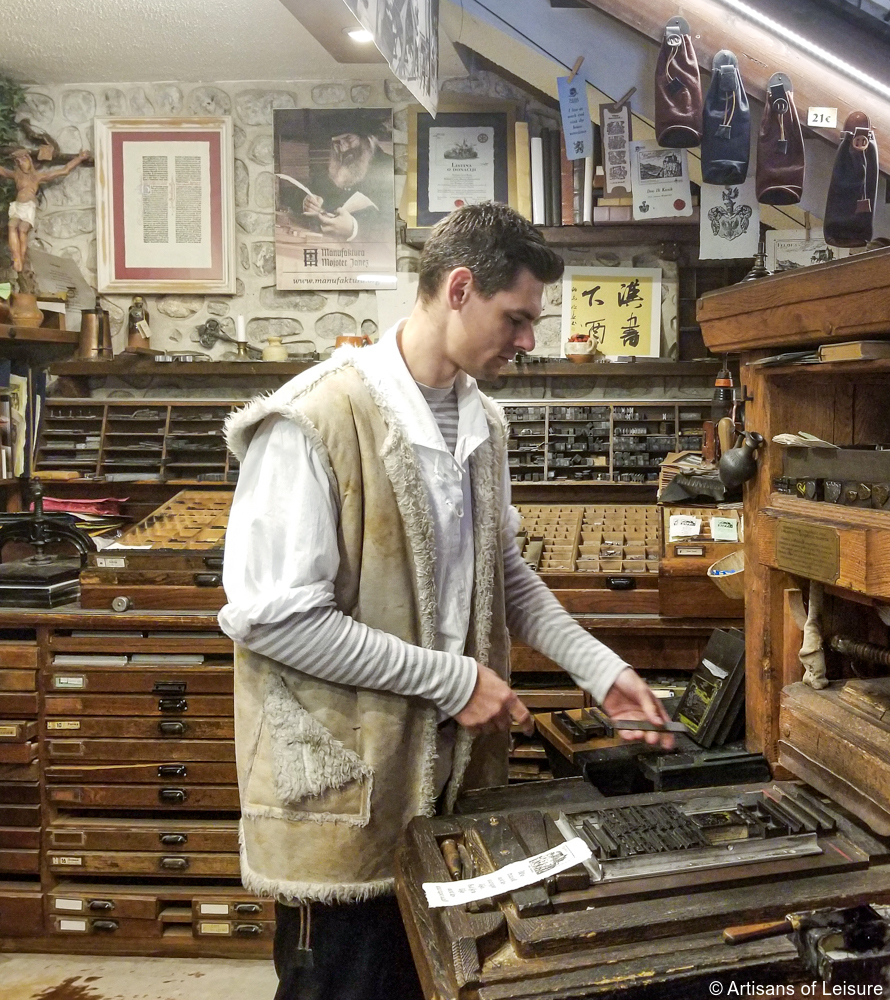 Near Lake Bled, one of the highlights of our time in Slovenia was learning about the country's important beekeeping tradition at an apiary.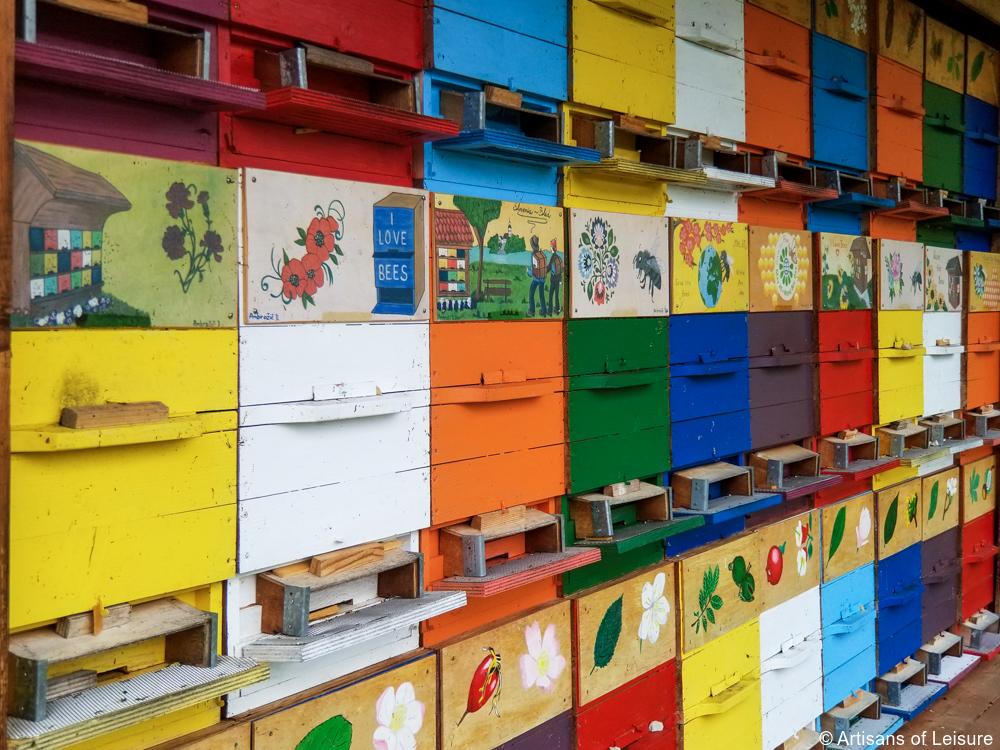 Friendly, native Carniolan bees create beautiful honeycombs—and delicious honey.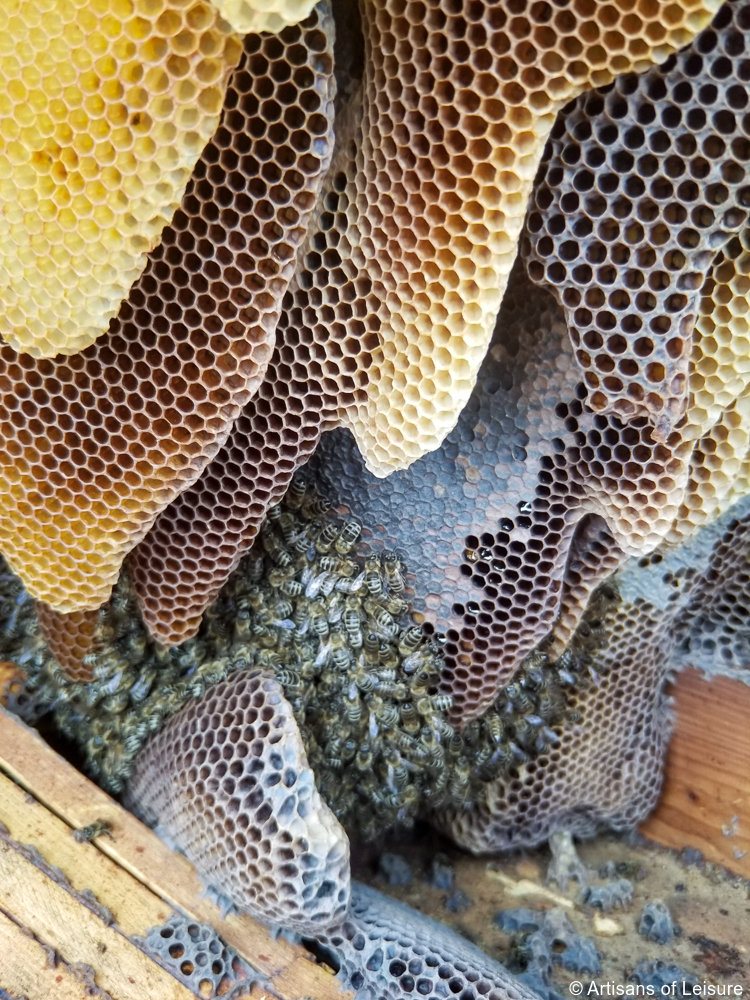 Next, we spent time in Ljubljana, Slovenia's charming capital.
Most of the historic center is pedestrianized, making it great for strolling. Our excellent guide took us to the best view spots…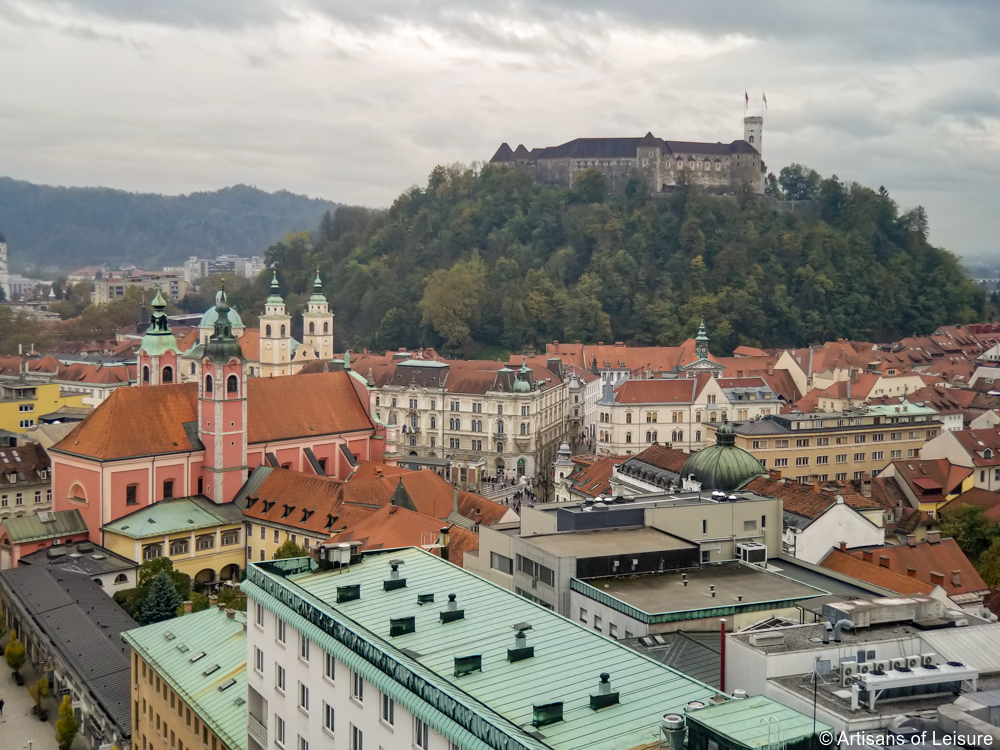 …architecture highlights…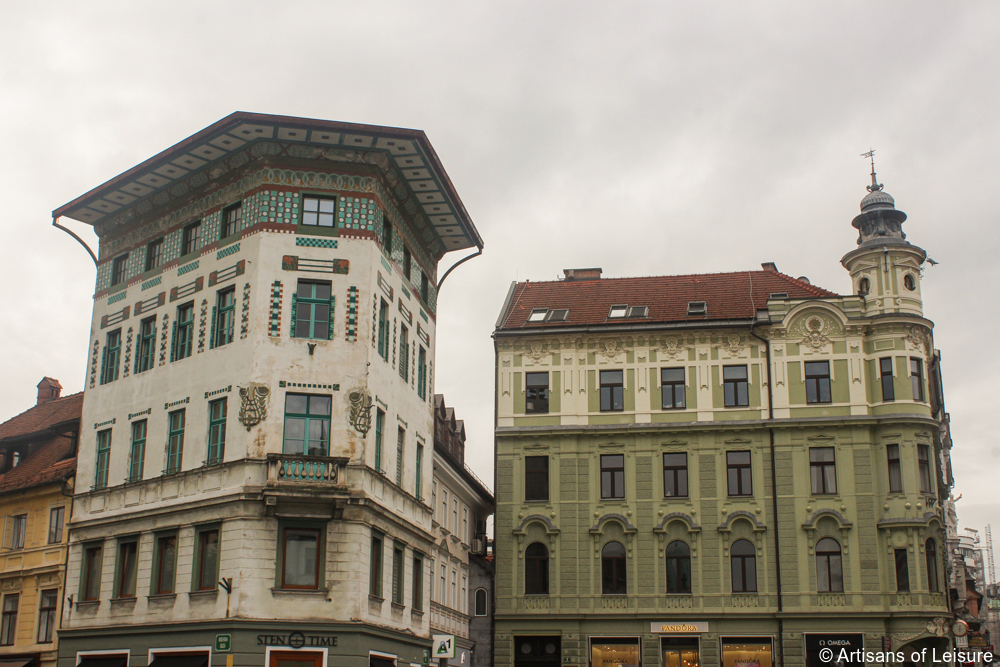 …markets and famous bridges, including the Dragon Bridge and the Triple Bridge.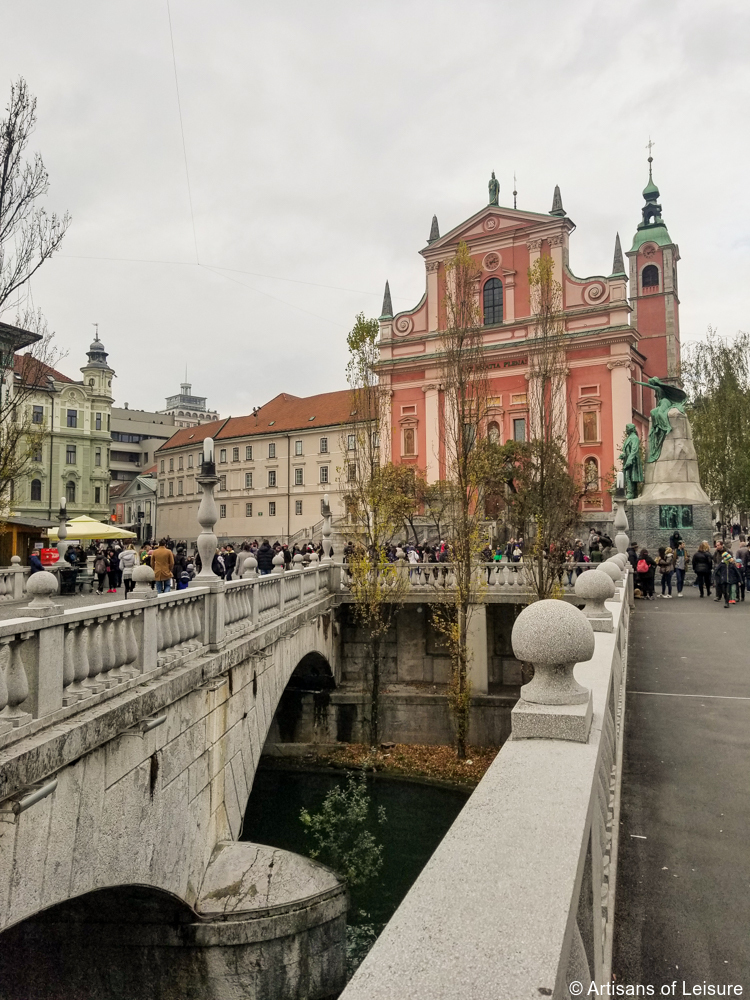 We strolled through picturesque squares and along streets lined with lively cafes. We visited shops selling local specialties like handmade lace and porcelain…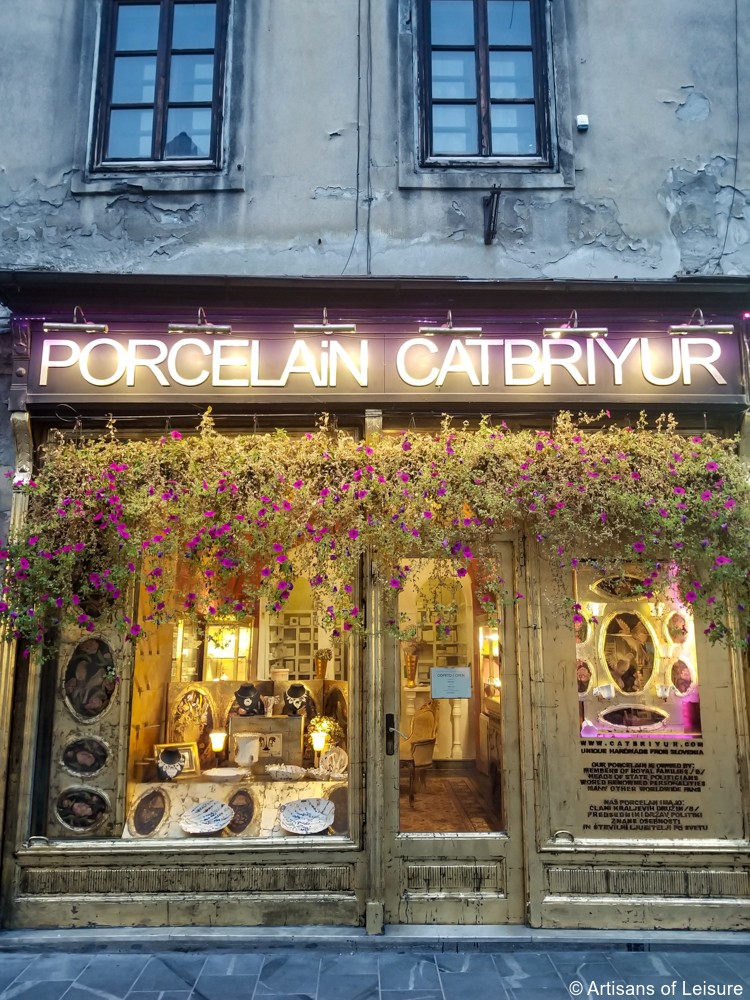 …and sampled tasty local snacks.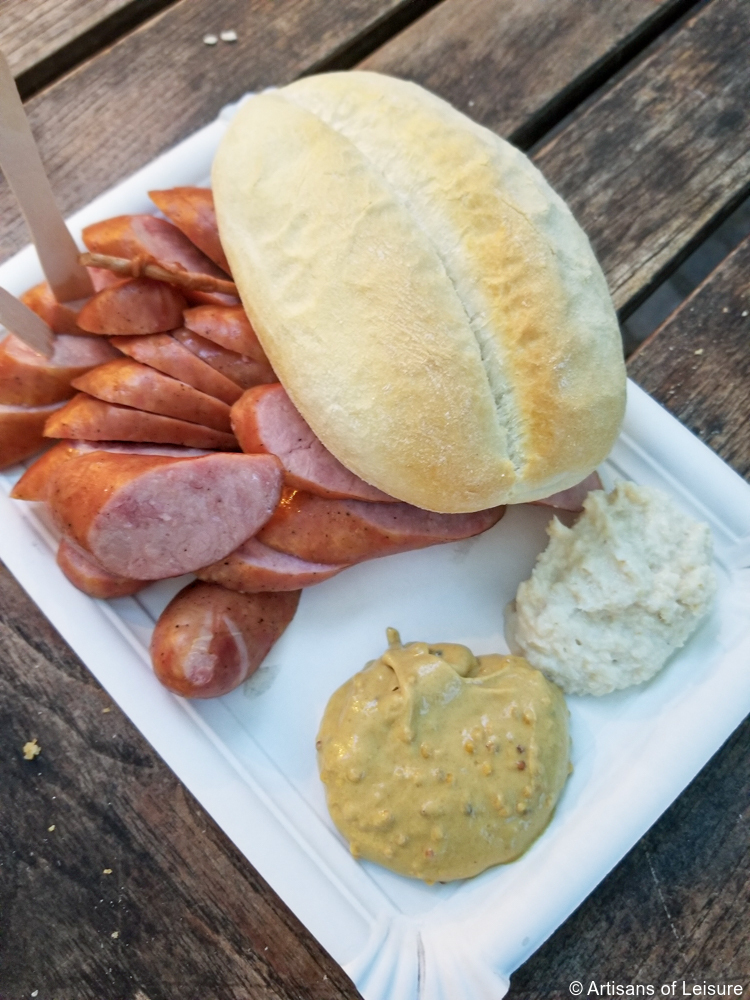 In fact, Slovenia is renowned for its delicious cuisine, and Artisans of Leisure can make reservations at top restaurants, including Hisa Franko, located near the Italian border.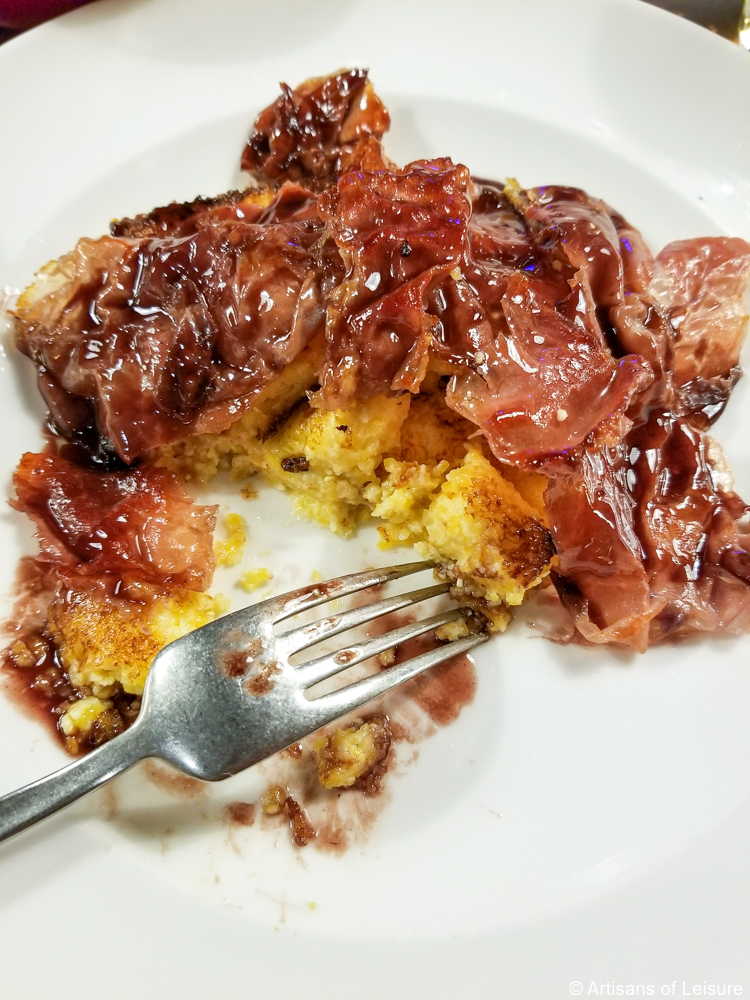 We also visited southern Slovenia. This region is home to incredible cave systems as well as picturesque castles.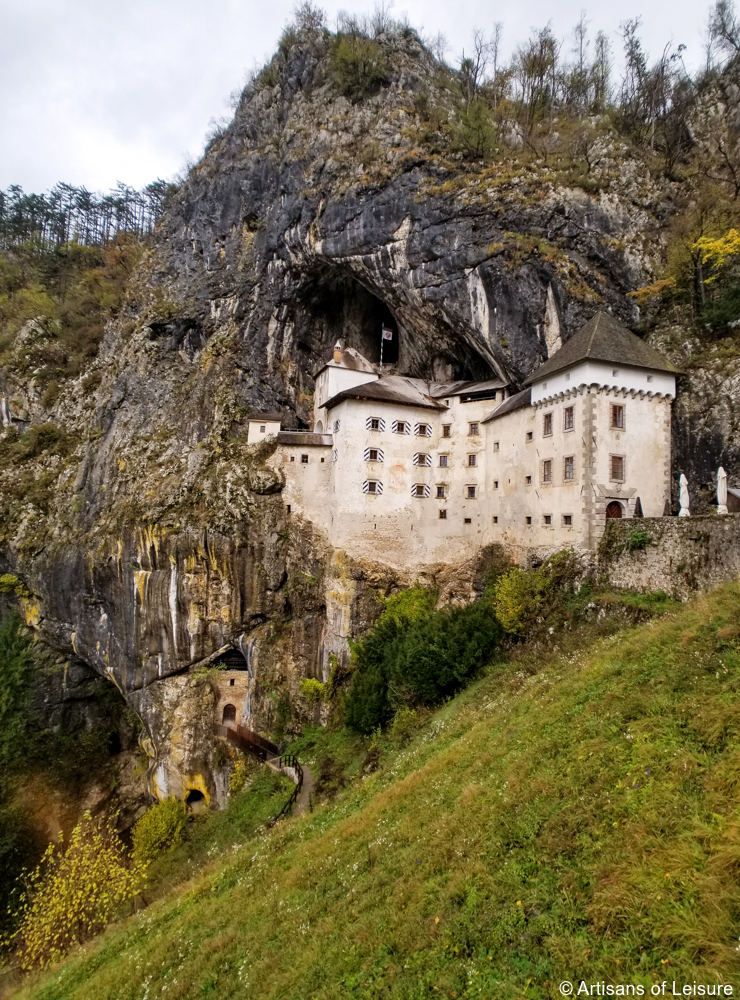 On the coast are charming and colorful resort towns like Potoroz and Piran, which are a great place to stop for lunch and a stroll through the backstreets.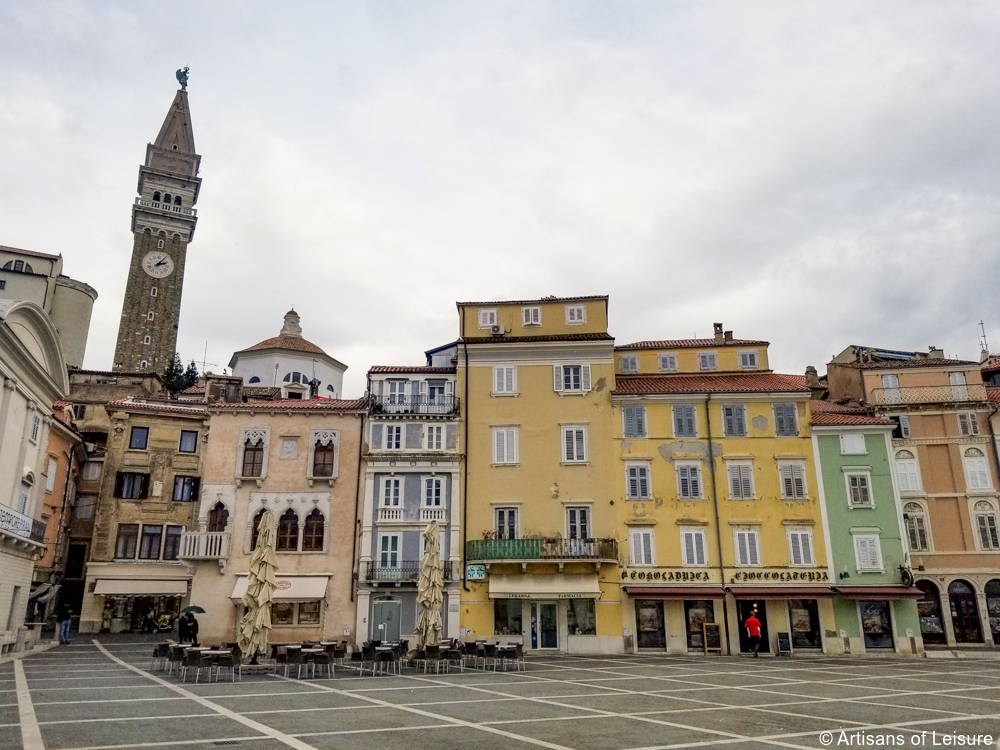 Contact Artisans of Leisure to begin planning your own trip to Croatia, Slovenia and Montenegro.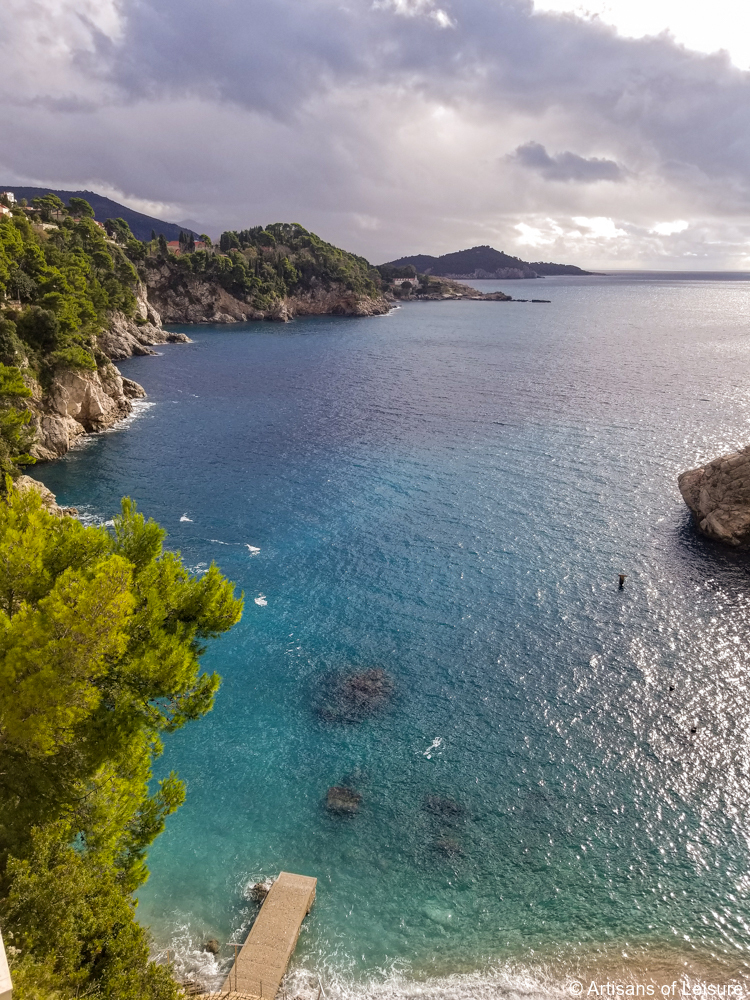 Destinations: Croatia, Montenegro, Slovenia
Tags: active, Aman resorts, ancient ruins, archaeological sites, architecture, beach resorts, beekeeping, caves, culinary, culture, Dubrovnik, food and wine tours, hiking, hisotry, Hvar, islands, Istria, Plitvice Lakes National Park, private boat charters, private boat tours, Roman ruins, Split, Sveti Stefan, synagogues, truffles, waterfalls, wine tasting, Zagreb