July 15, 2020
A Visit to the Franciscan Church & Monastery in Dubrovnik, Croatia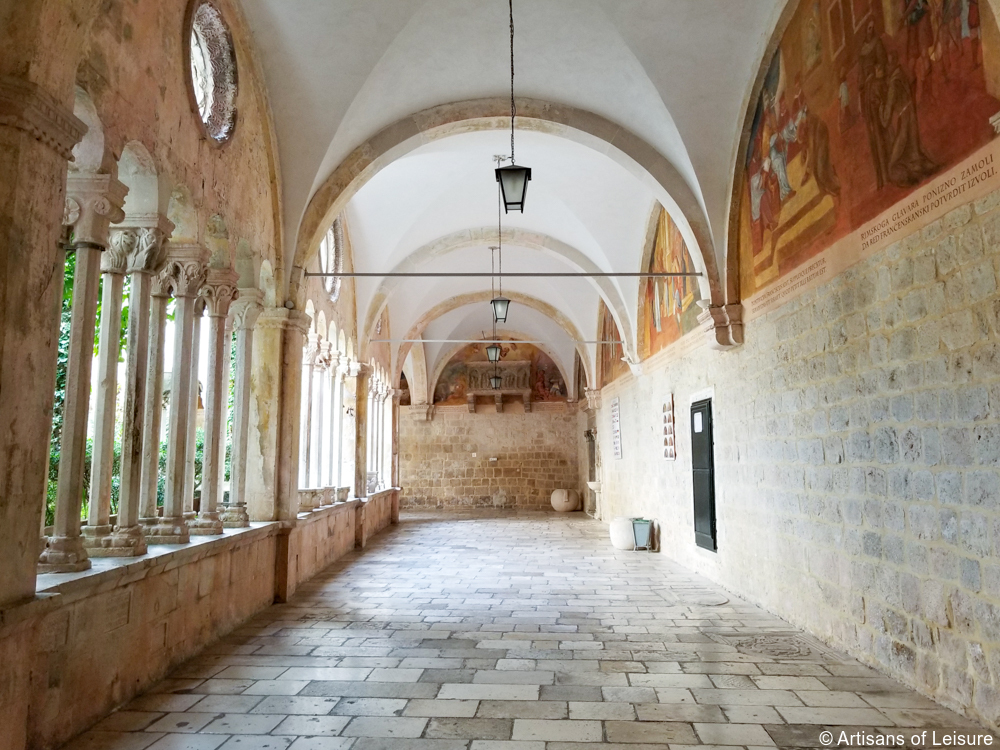 The UNESCO-listed historic center of Dubrovnik, Croatia, is an architectural jewel box with impressive palaces, churches and monasteries.
One of our favorite places in the city for a private tour is the Franciscan Church and Monastery, an active monastery complex that was founded in the 14th century and has been a center of learning and healing for hundreds of years.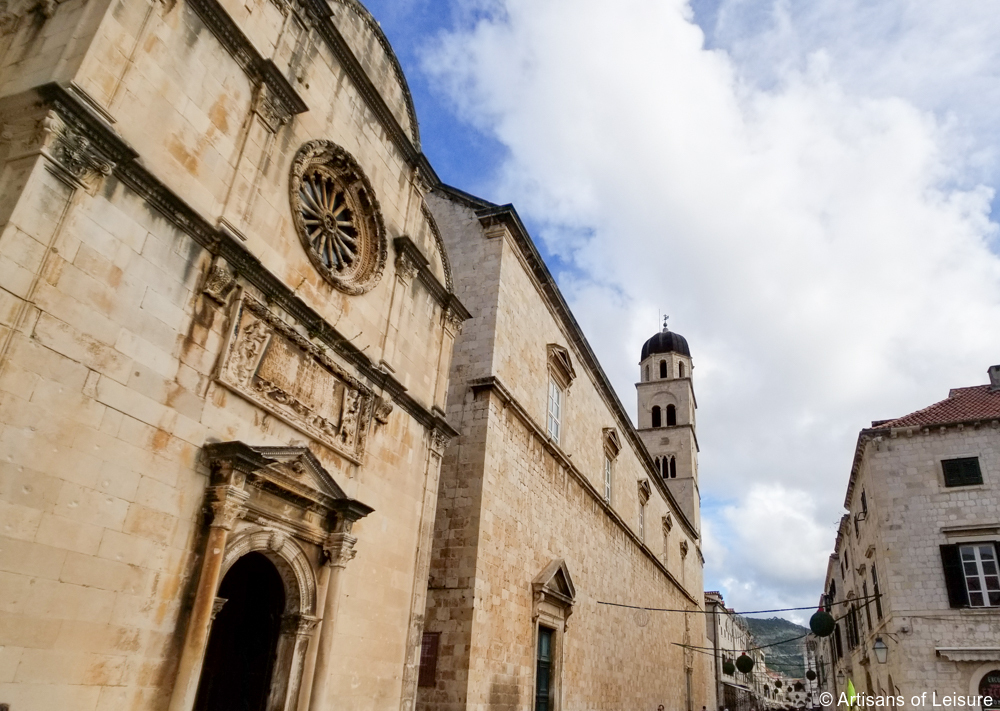 The monastery is a microcosm of Dubrovnik's cultural and artistic heritage, with its beautiful Romanesque cloister and impressive library.
One of the monastery's most interesting elements is its ancient pharmacy, which dates to 1317 and is among the oldest continuously operating pharmacies in Europe.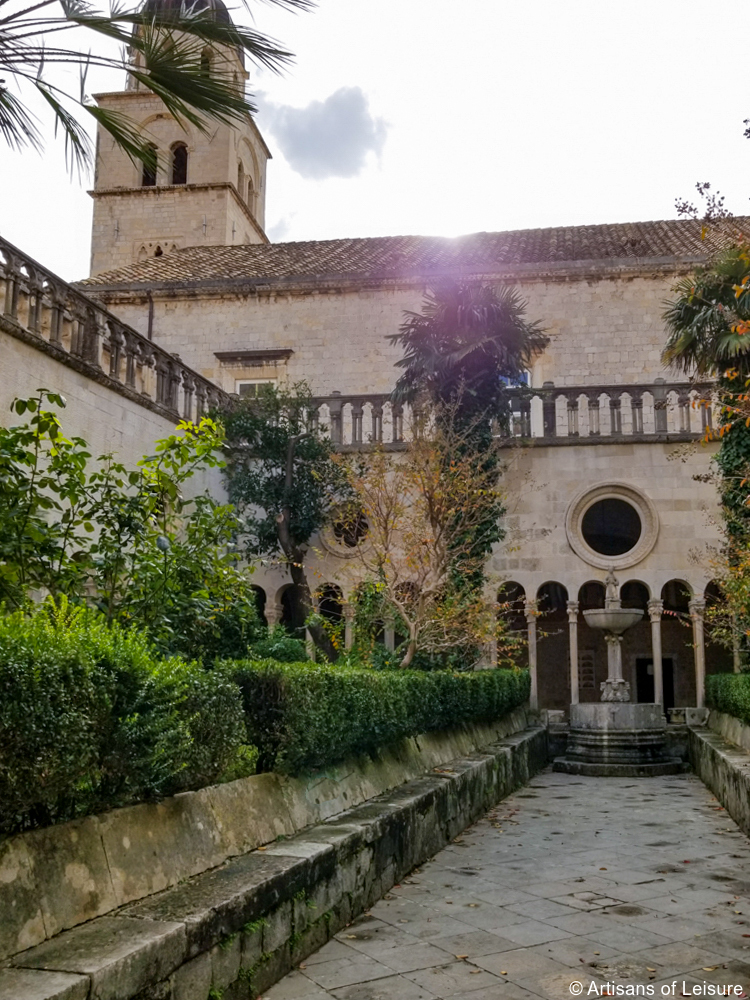 The history of the pharmacy is told in the Old Pharmacy Museum, which displays antique apothecary jars and furniture, original monastery inventories, historical medical instruments and books with botanical drawings of herbs.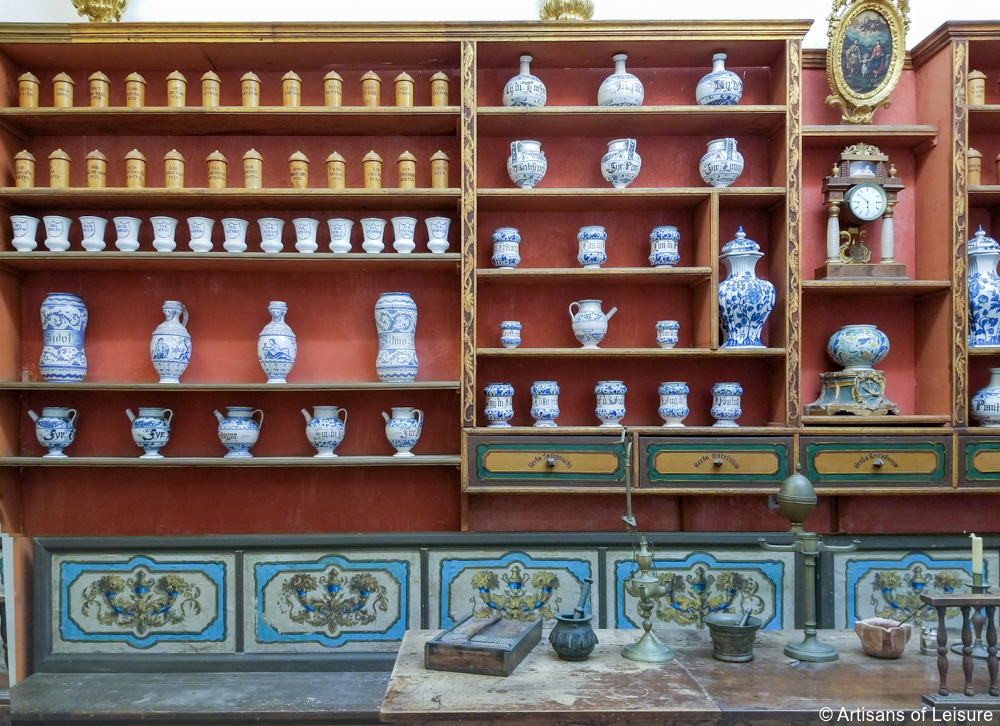 A modern pharmacy operates as an extension of the museum. It sells standard drugstore fare, as well as exclusive products like creams made with local herbs according to centuries-old Franciscan recipes.
Adjacent to the Old Pharmacy Museum are the cloister, garden and church, which offer a tranquil oasis amid a beautiful combination of architectural styles.  Romanesque, Gothic and Baroque elements reflect the growth of the monastery over the centuries and its changes with time and natural disasters.
We also include a visit to the monastery's historic library, which is renowned for its collection of rare books and manuscripts.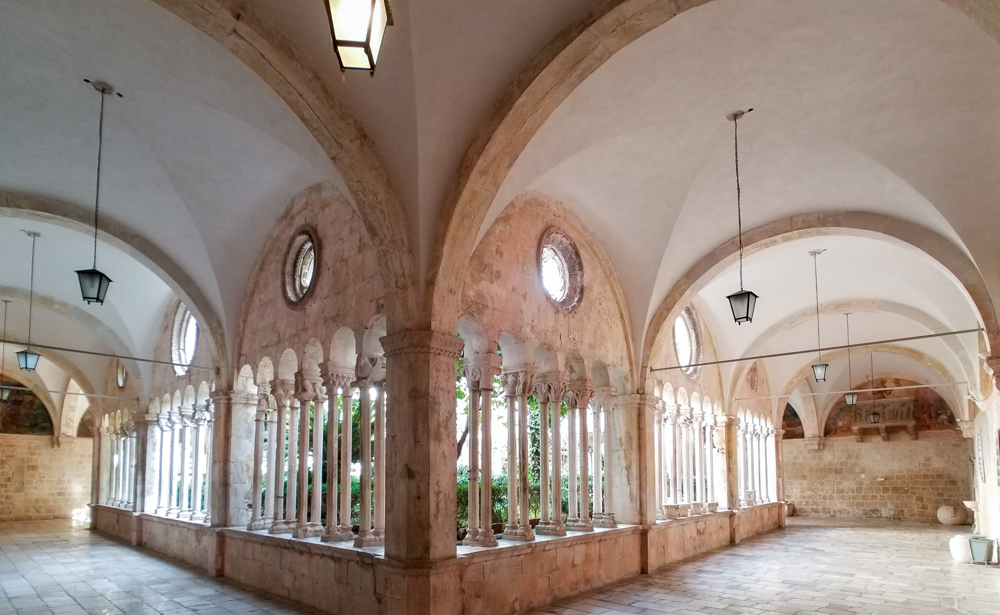 Artisans of Leisure incorporates private tours of the Franciscan Church and Monastery into our expert-led private tours of Dubrovnik. Contact an Artisans of Leisure travel specialist to begin planning a customized luxury tour of Croatia.