July 9, 2020
Culture, Food, Nature & Luxury in Laos
Luang Prabang is an enchanting traditional town on the banks of the Mekong River in Laos.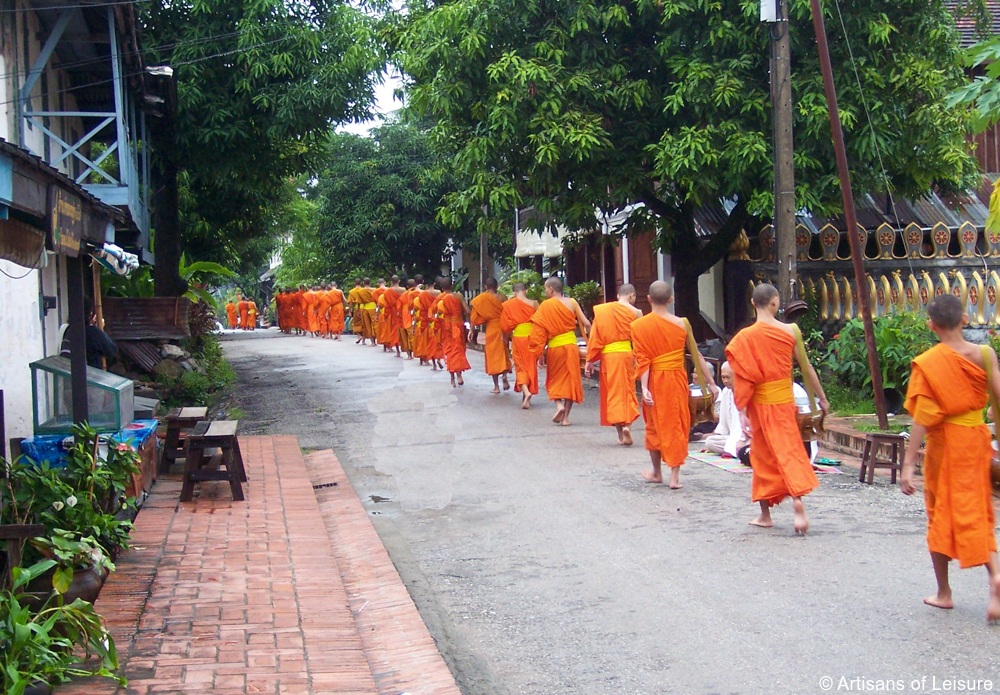 A former royal capital and now a UNESCO World Heritage Site, Luang Prabang  is the highlight of our private luxury Laos tours. It has the idyllic charm of a small town and a tranquility that reflects its historic place at the heart of Lao Buddhism.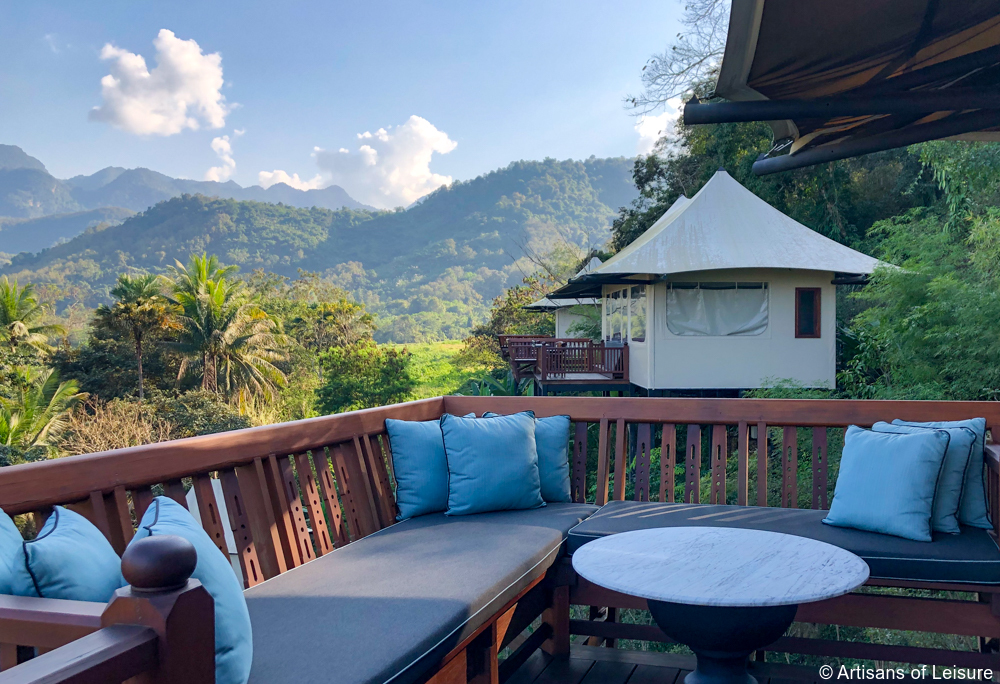 We arrange for travelers to experience the cultural and religious highlights of Luang Prabang, including exquisite architecture…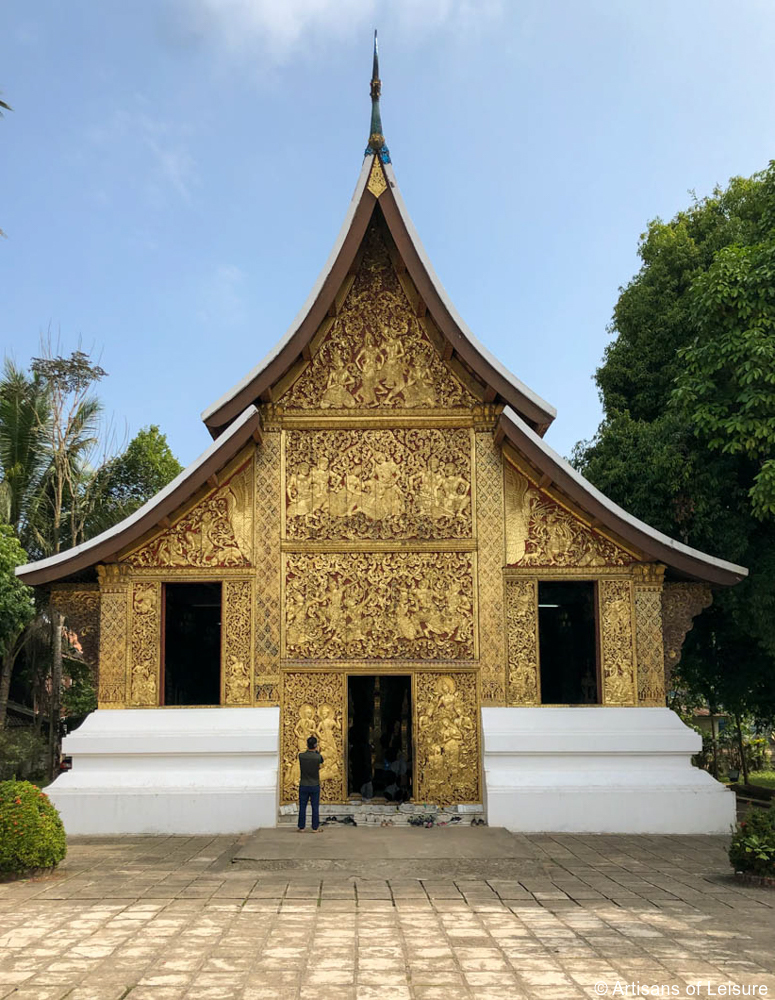 …rich cultural traditions, many Buddhist temples and monasteries…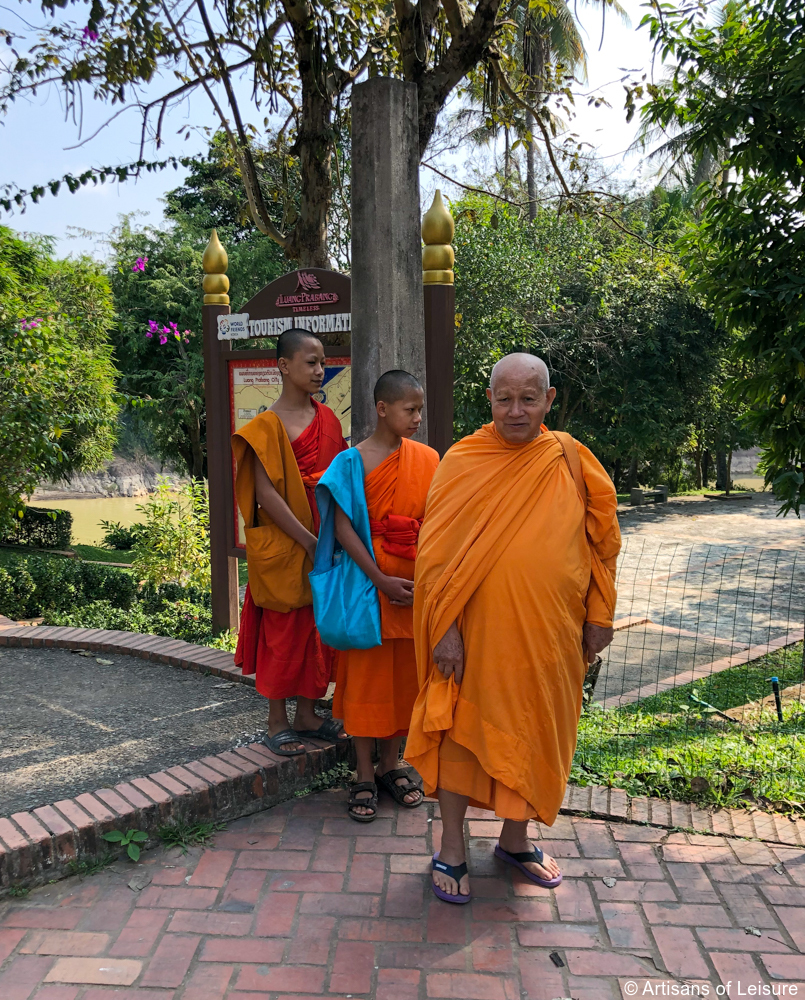 … and wonderful natural beauty.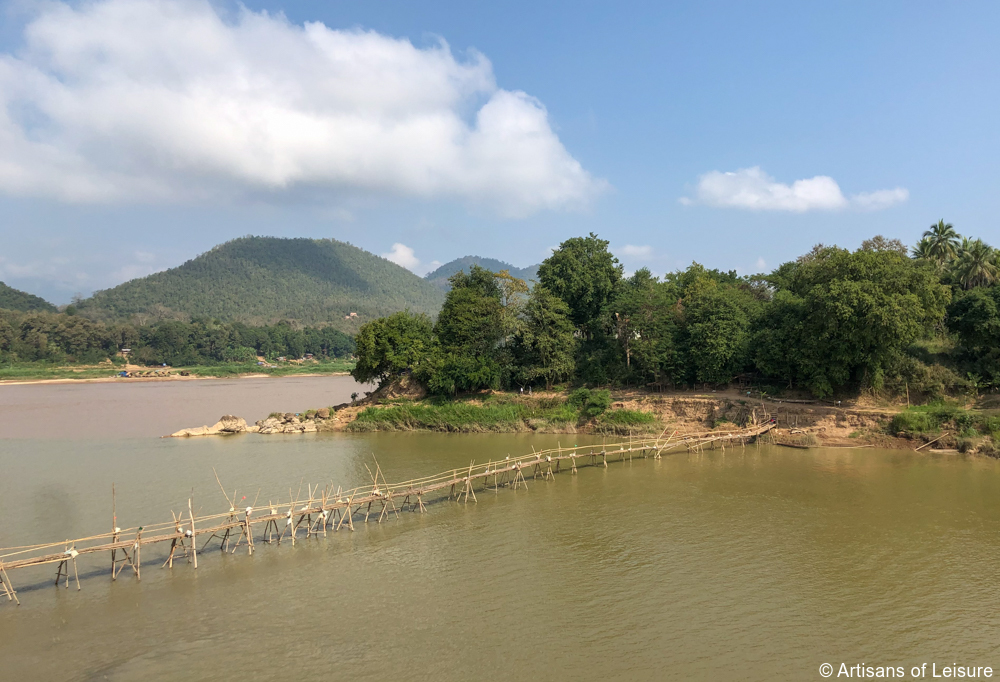 A must-see in Luang Prabang is the National Museum, which is inside the former royal palace. Built during the French colonial period, the building is an interesting blend of traditional Lao and French architectural elements. The palace complex also includes Haw Pha Bang, an ornate golden chapel that was built to house the most revered Buddha statue in Laos.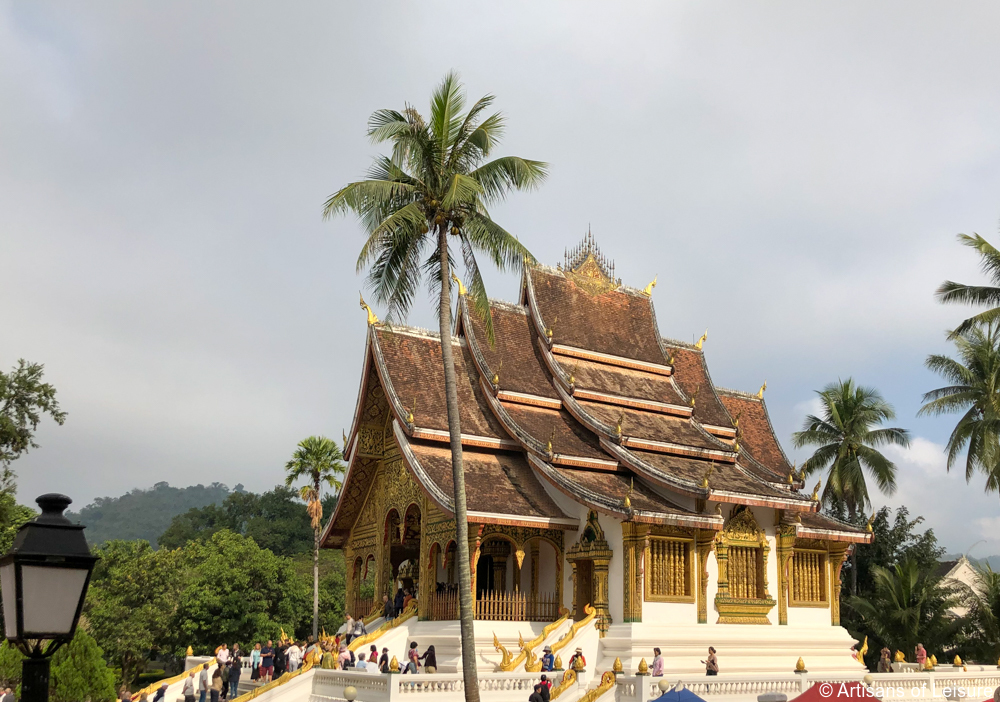 Boutiques, galleries and restaurants fill the French colonial buildings lining the streets of beautiful Luang Prabang.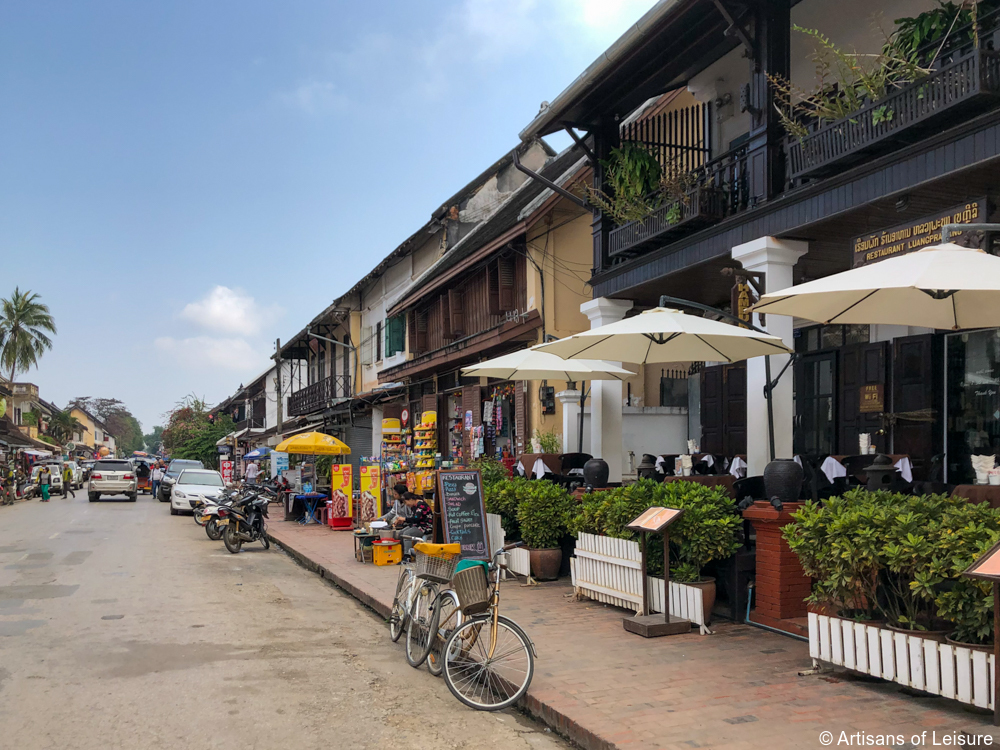 Mount Phousi offers a panoramic view of Luang Prabang.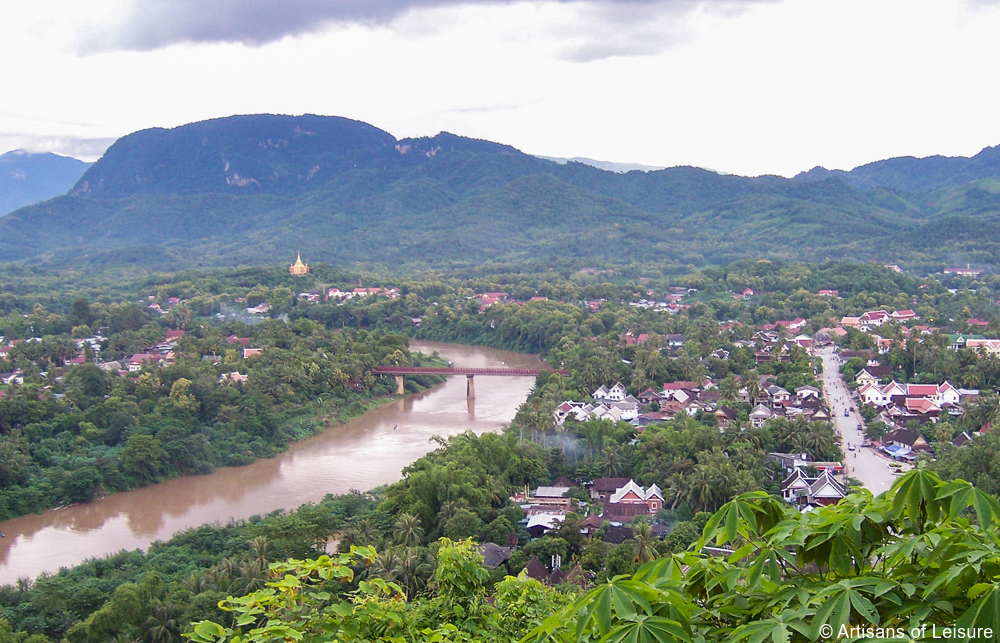 Buddhism is part of daily life in Luang Prabang. Our private Laos tours include activities such as taking part in morning alms processions and meeting with monks.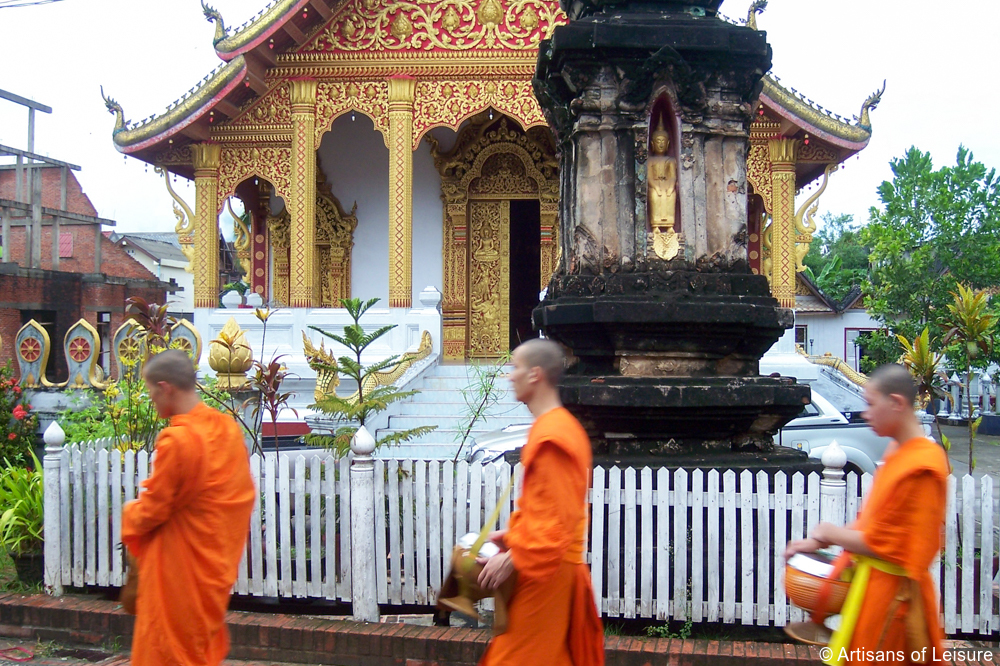 The luxurious Amantaka resort is one of our favorite places to stay in Luang Prabang.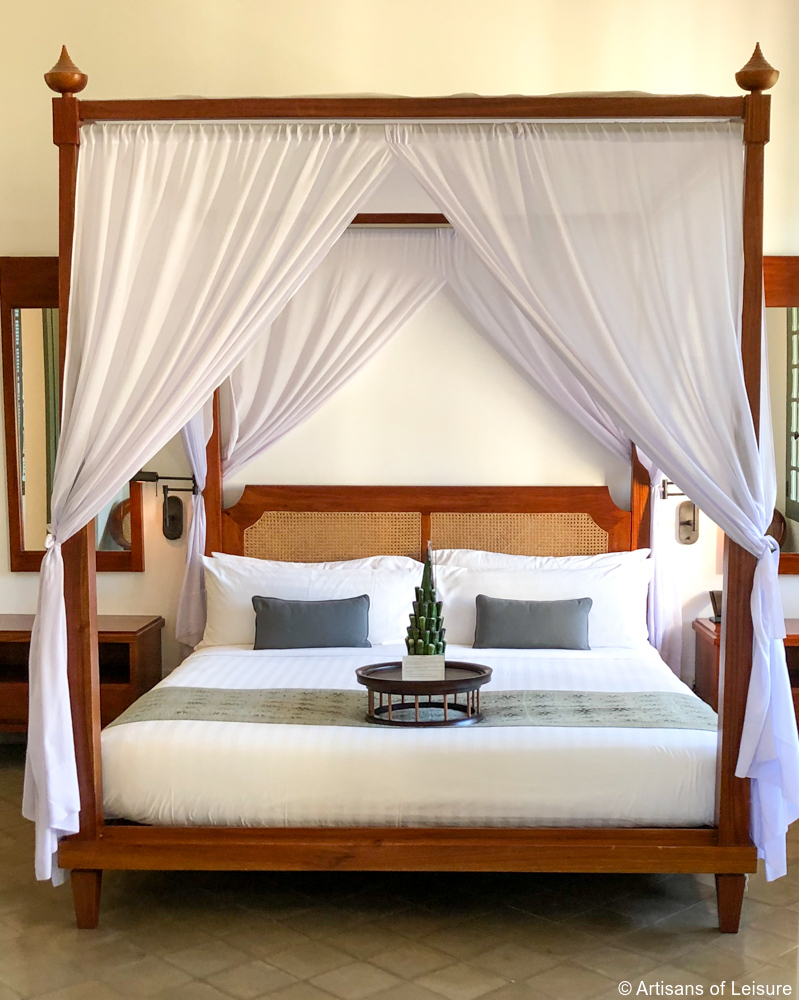 A haven of tranquility in a complex of elegant French colonial architecture, Amantaka is perfect for relaxing after touring.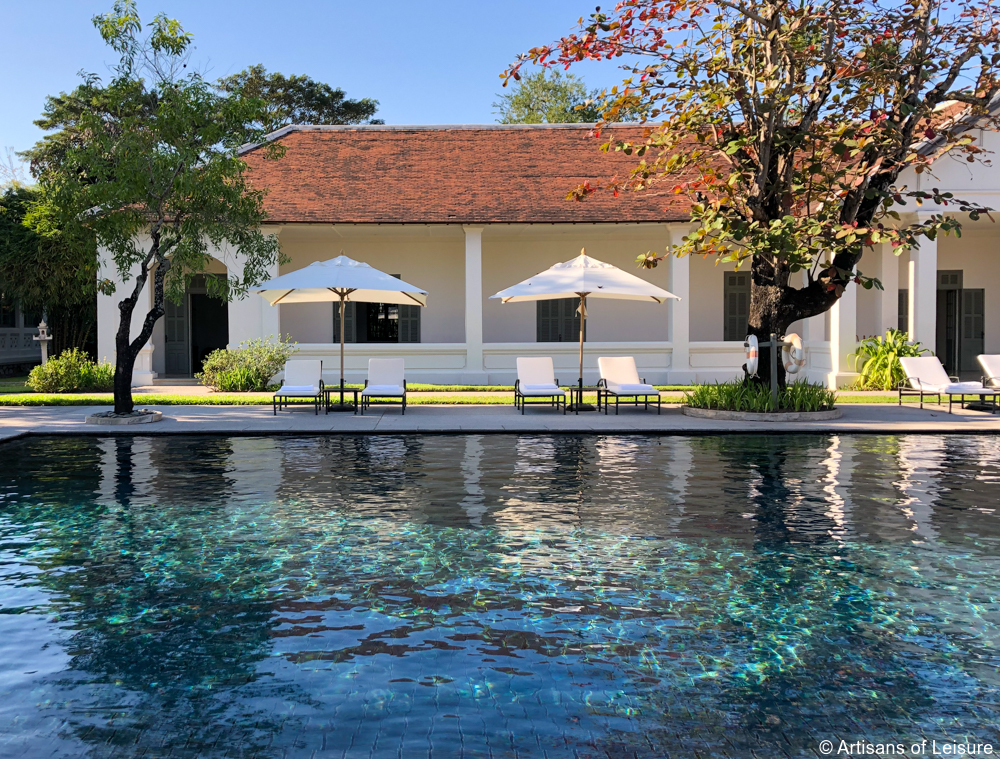 Luang Prabang is wonderful for private culinary touring.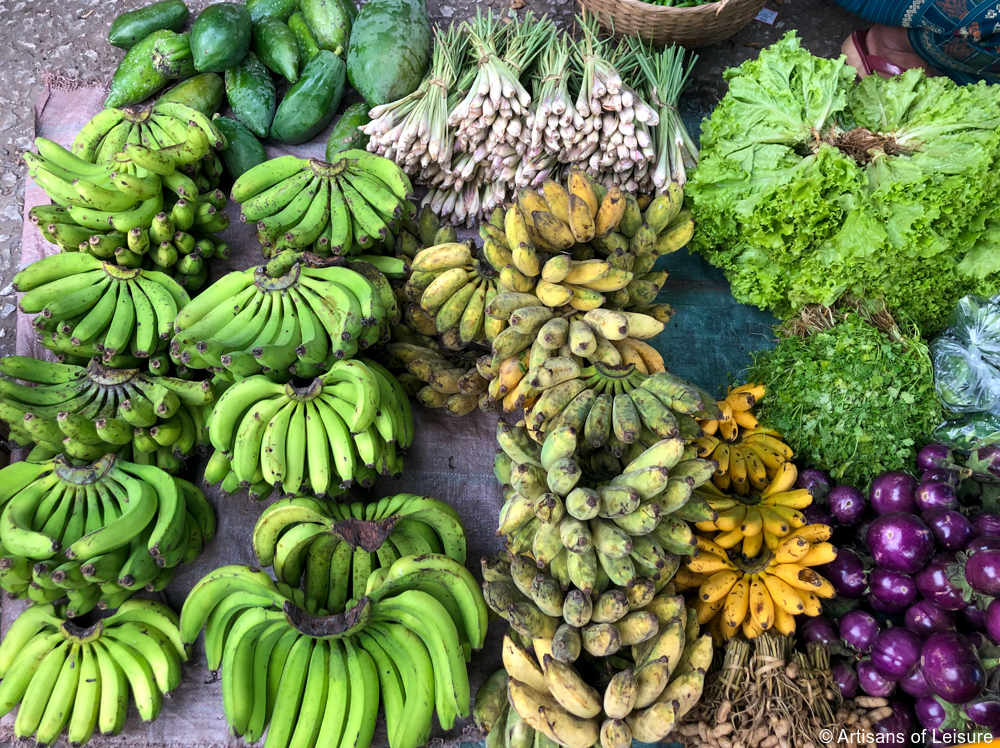 We can arrange a private chef-led tour of the morning market to see local produce and spices, learn about traditional ingredients…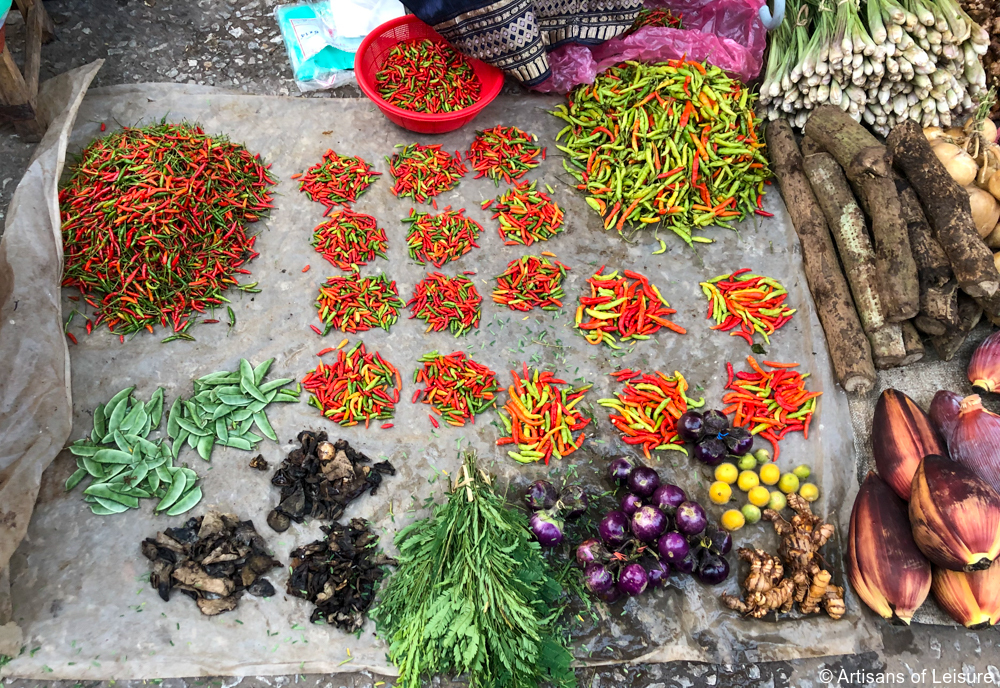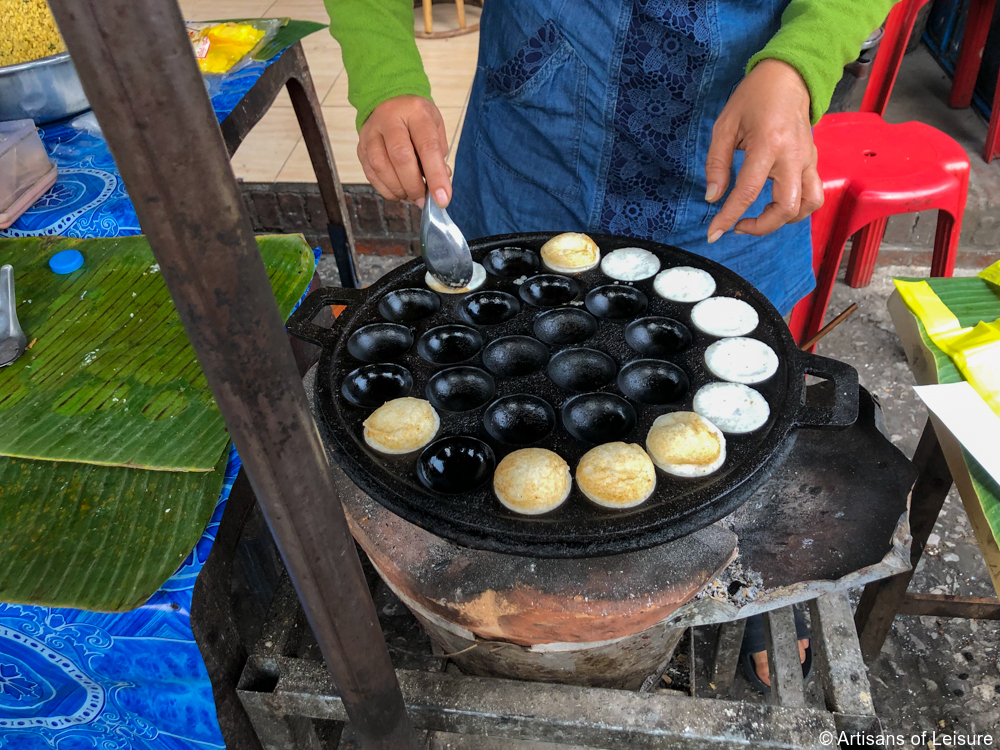 …and sample Lao cuisine…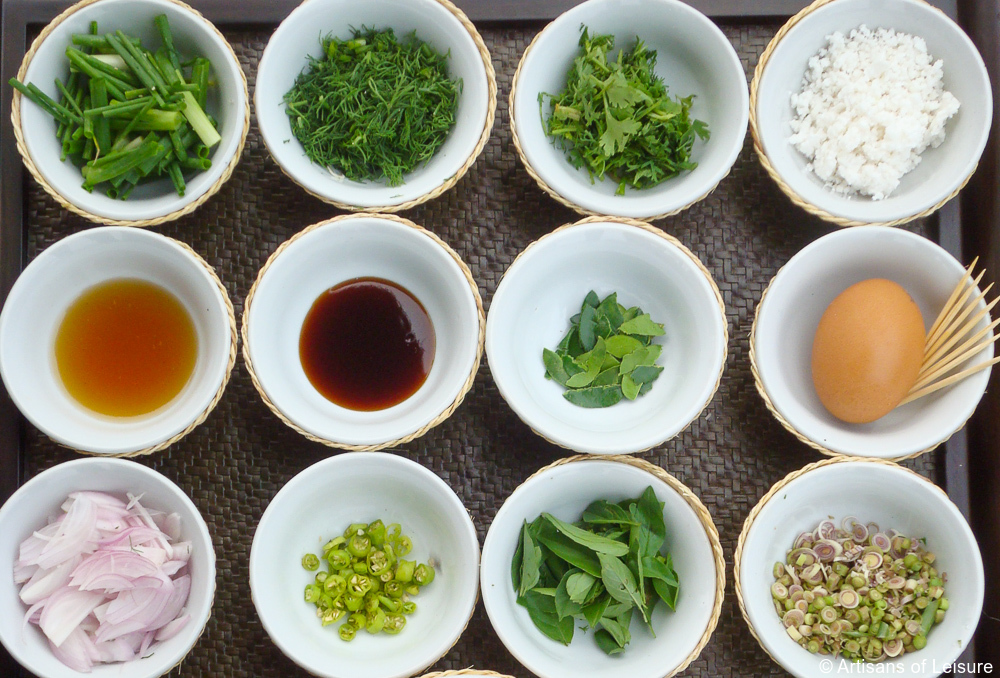 …before taking part in a private cooking class.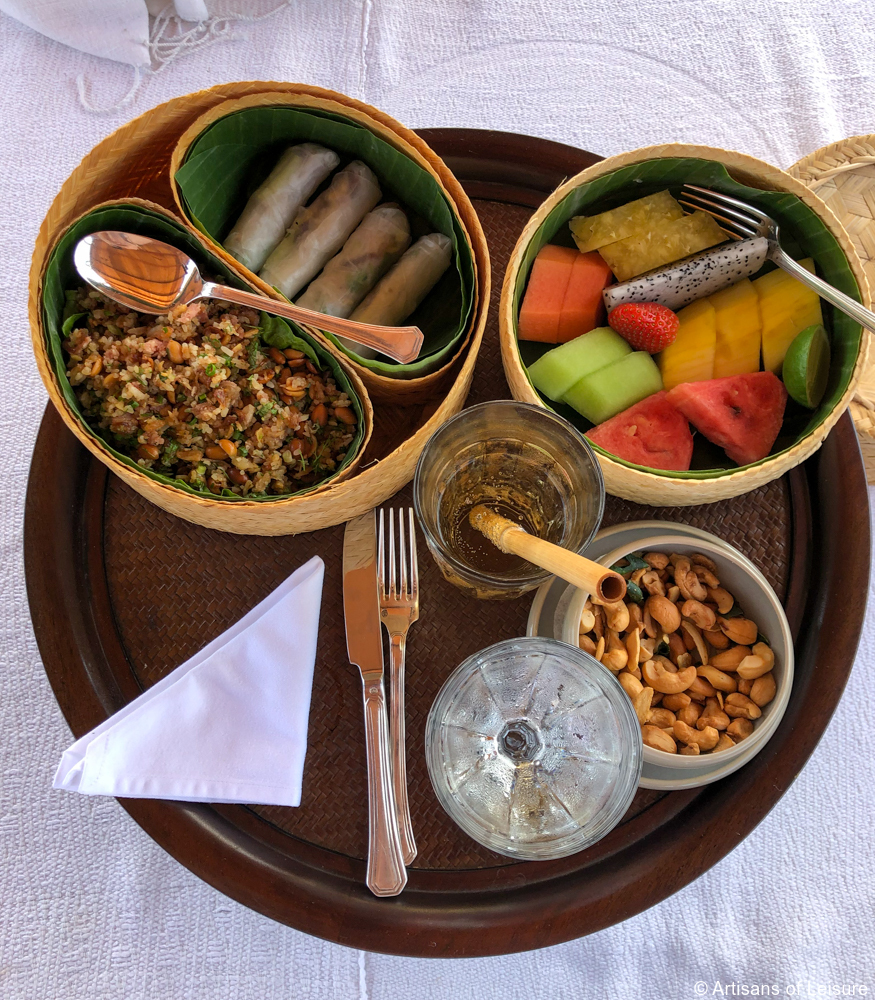 This traditional Laotian peanut rice dish was served with spring rolls and tropical fruit.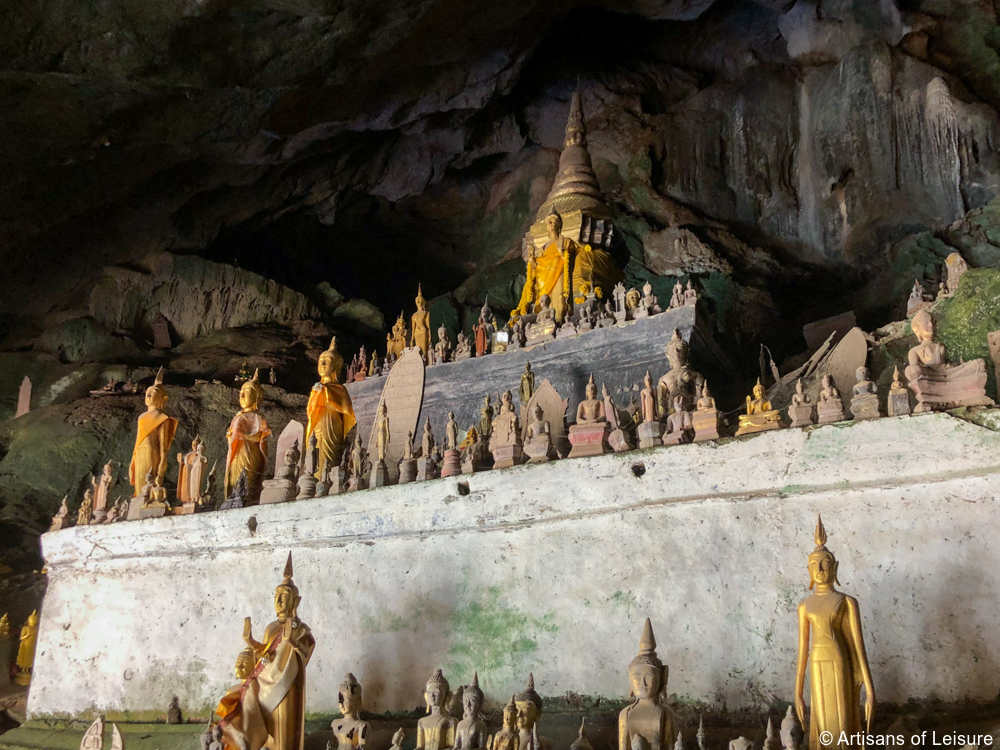 We also arrange boat rides to the Pak Ou Caves, a historic pilgrimage site filled with thousands of Buddha statues.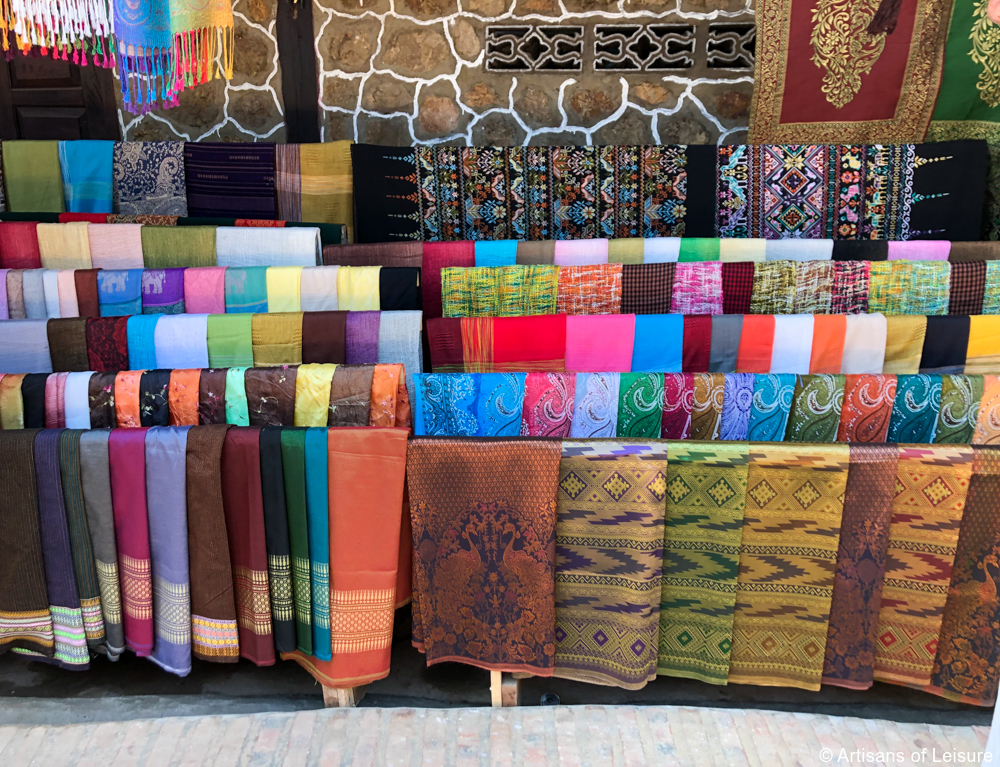 Another popular option is visiting local crafts villages that specialize in weaving and textiles…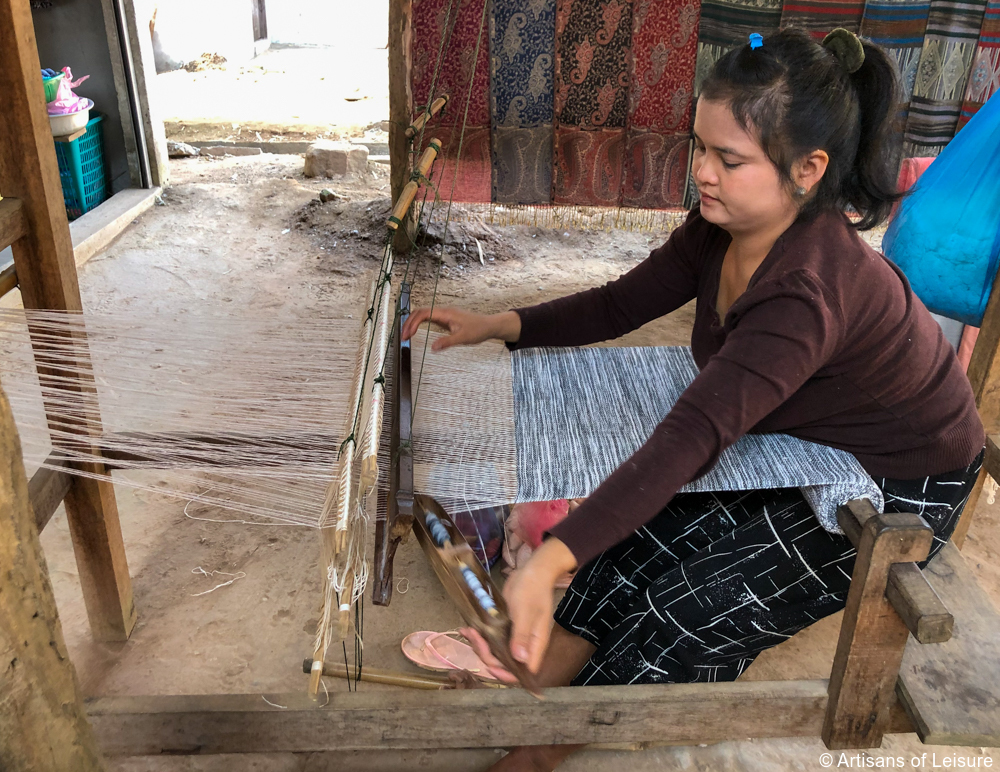 …where our travelers can meet with artisans to see the traditional weaving process firsthand.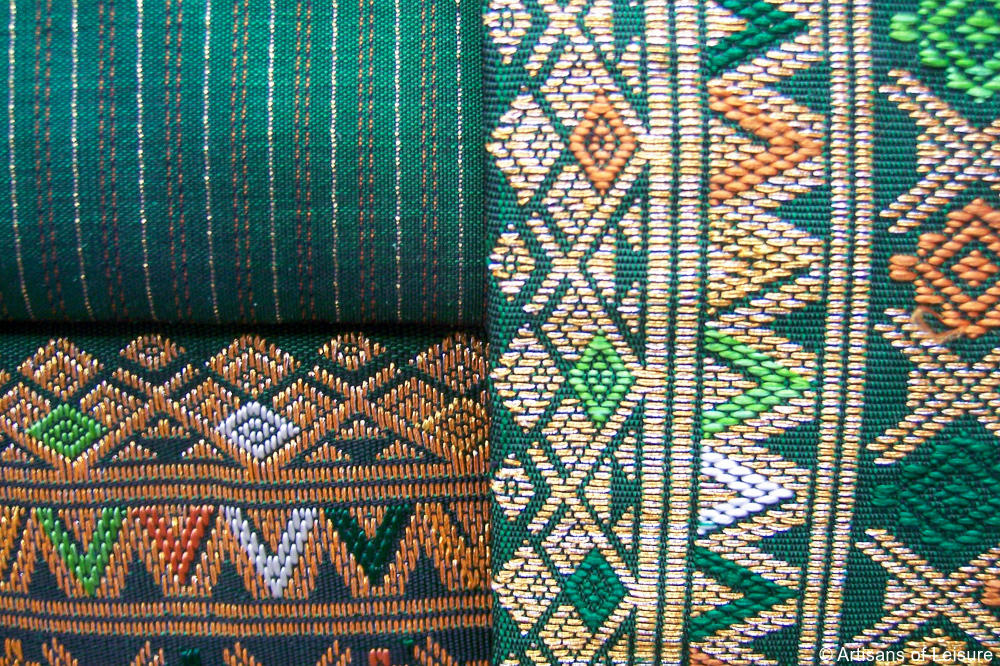 Lao textiles—made primarily from silk and cotton—make great souvenirs and gifts.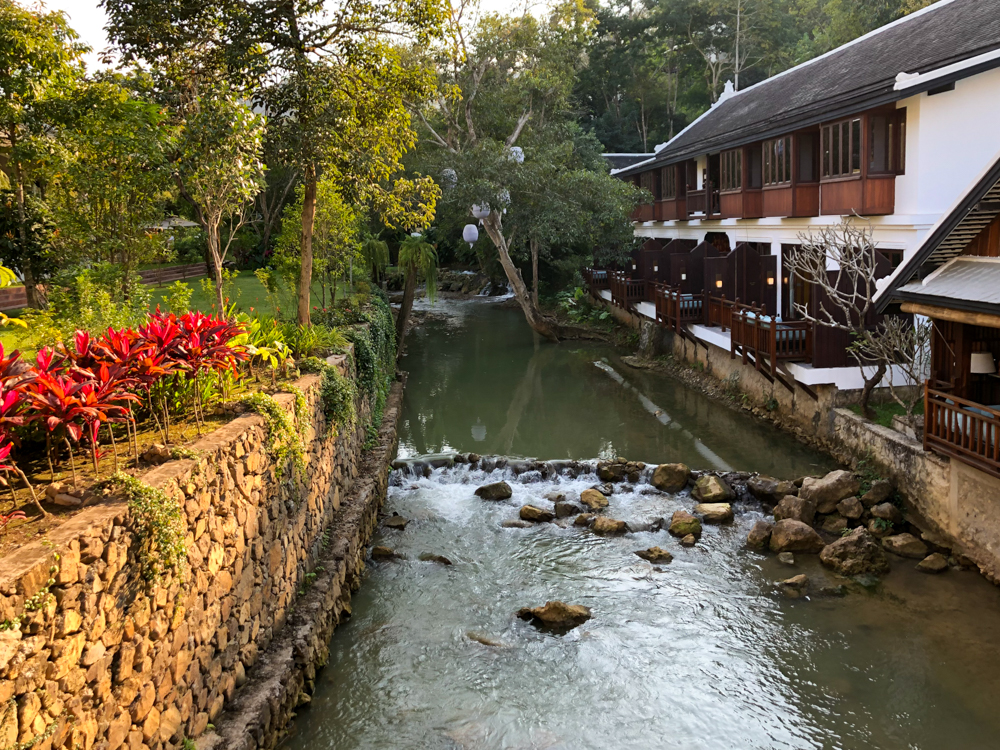 The Rosewood Luang Prabang resort is another one of our preferred places to stay. It has a lovely riverside setting…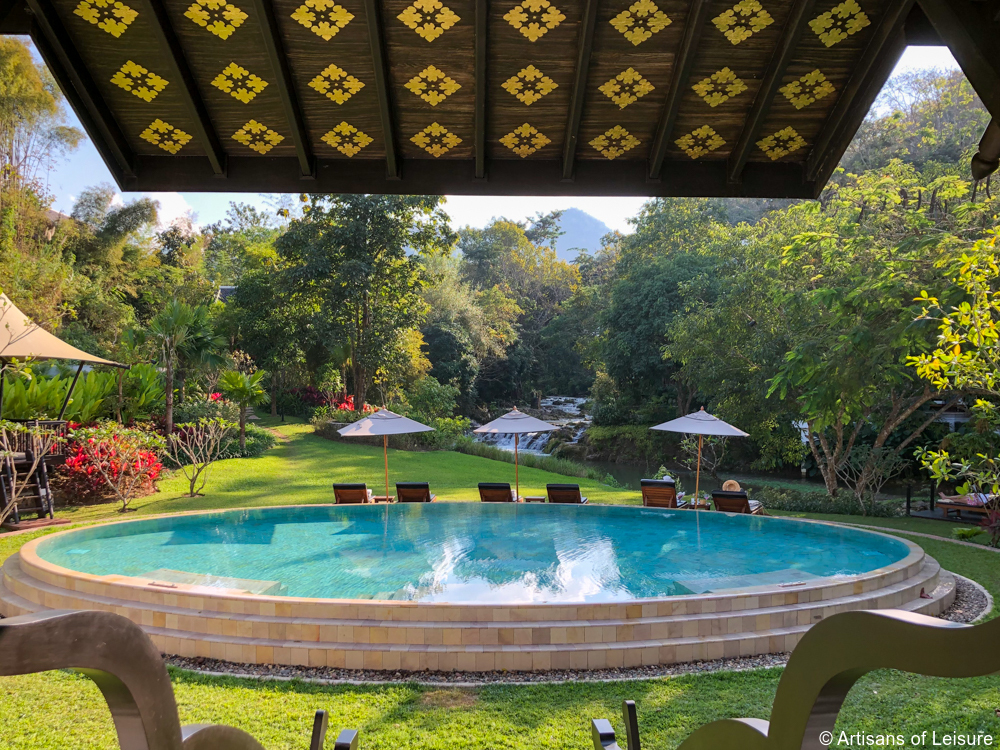 …luxurious facilities, and Franco-Lao architecture and decor that give it a unique sense of place.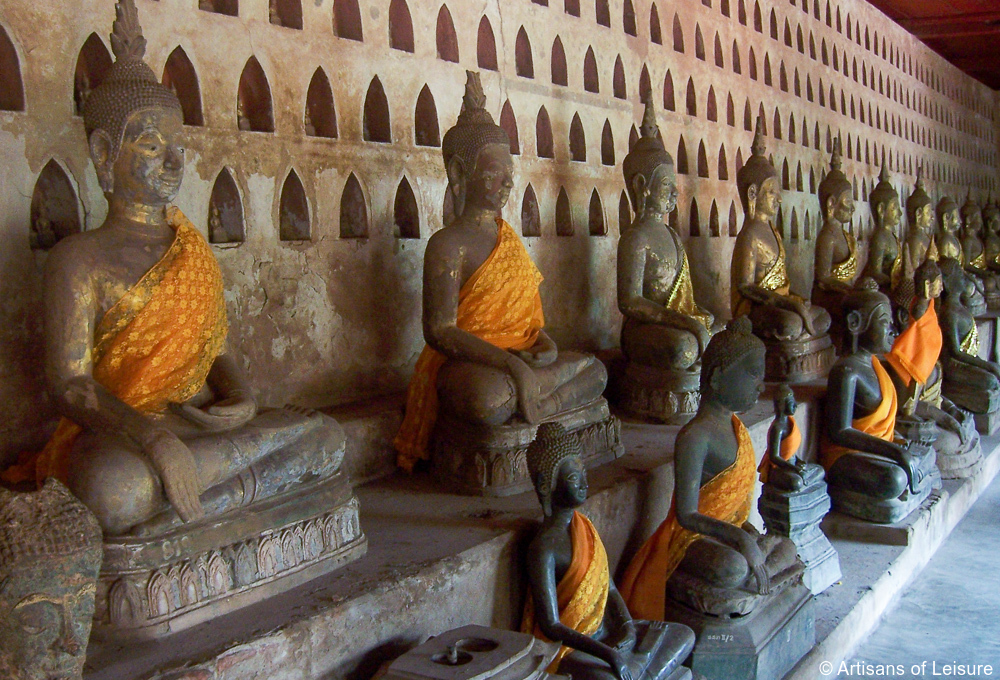 Travelers with more time in Laos might like to visit Vientiane, the capital of the country. Among the touring options are Wat Sisaket, where hundreds of Buddha statues swathed in saffron line the walls.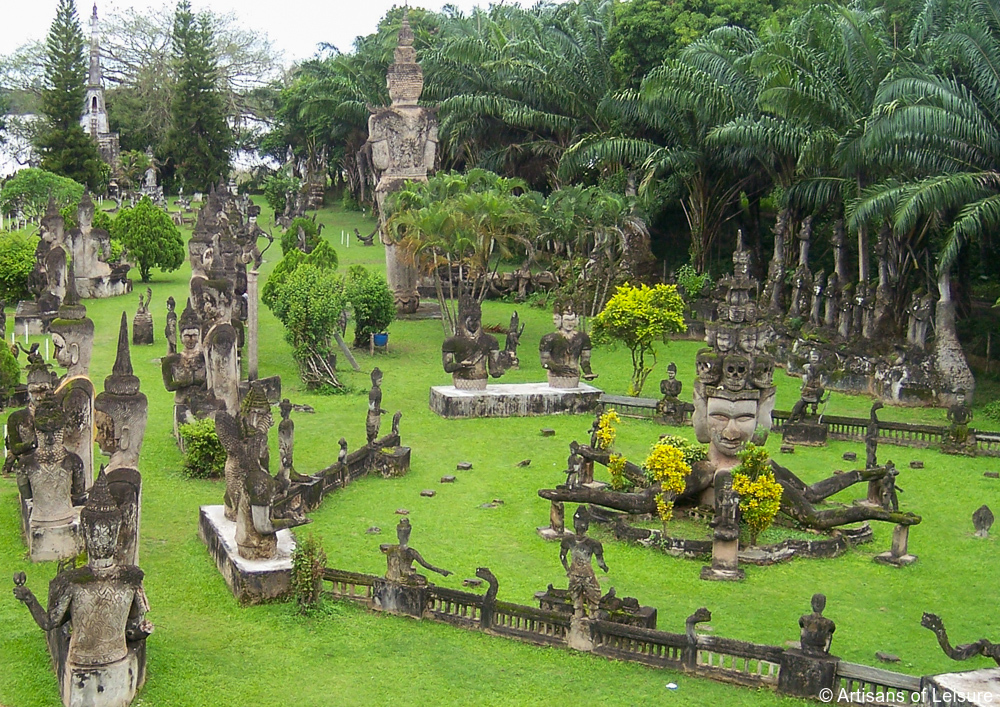 Another is the Buddha Park, an eccentric collection of Buddhist and Hindu statues.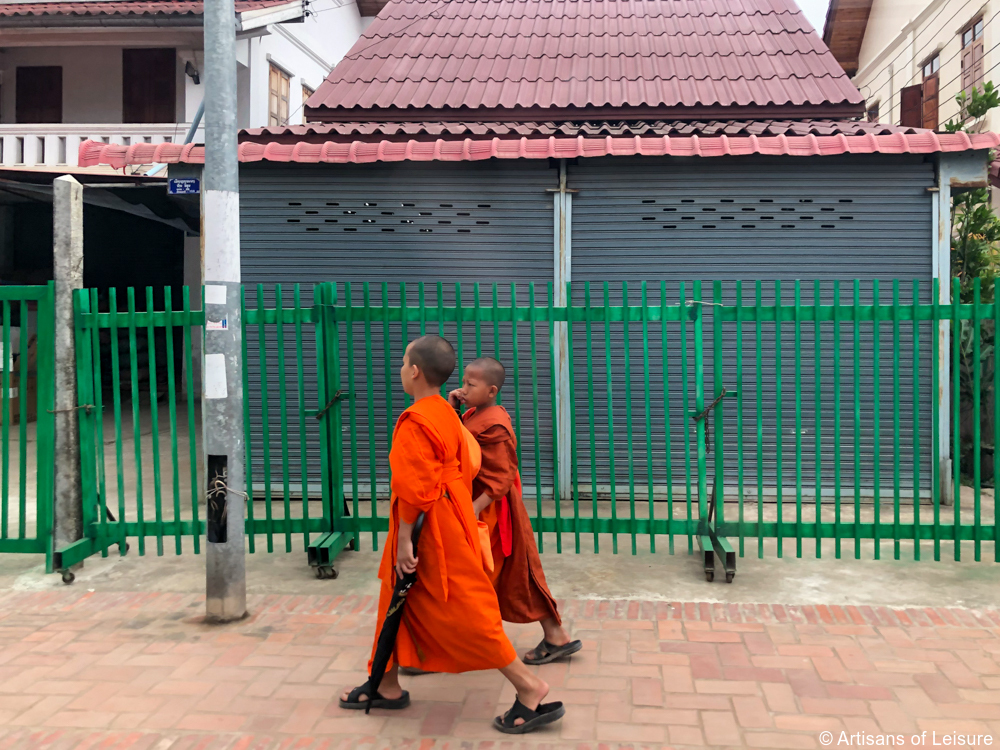 Our private Laos tours combine well with time in Cambodia, Vietnam, Thailand and other destinations in Southeast Asia.
Contact an Artisans of Leisure travel specialist about planning a private luxury tour of Southeast Asia.
Destinations: Asia, Laos, Southeast Asia
Tags: Artisans of Leisure, Asia tours, Asian food, Buddhism, buddhist temples, cooking classes, crafts, culinary tours, food, hiking, Laos, Laos tours, Luang Prabang, Luang Prabang tours, luxury Laos tours, luxury Southeast Asia tours, Mekong River, private Luang Prabang tours, Southeast Asia, Southeast Asia tours, textiles, UNESCO World Heritage Site