November 4, 2020
The Best of Our Private England Tours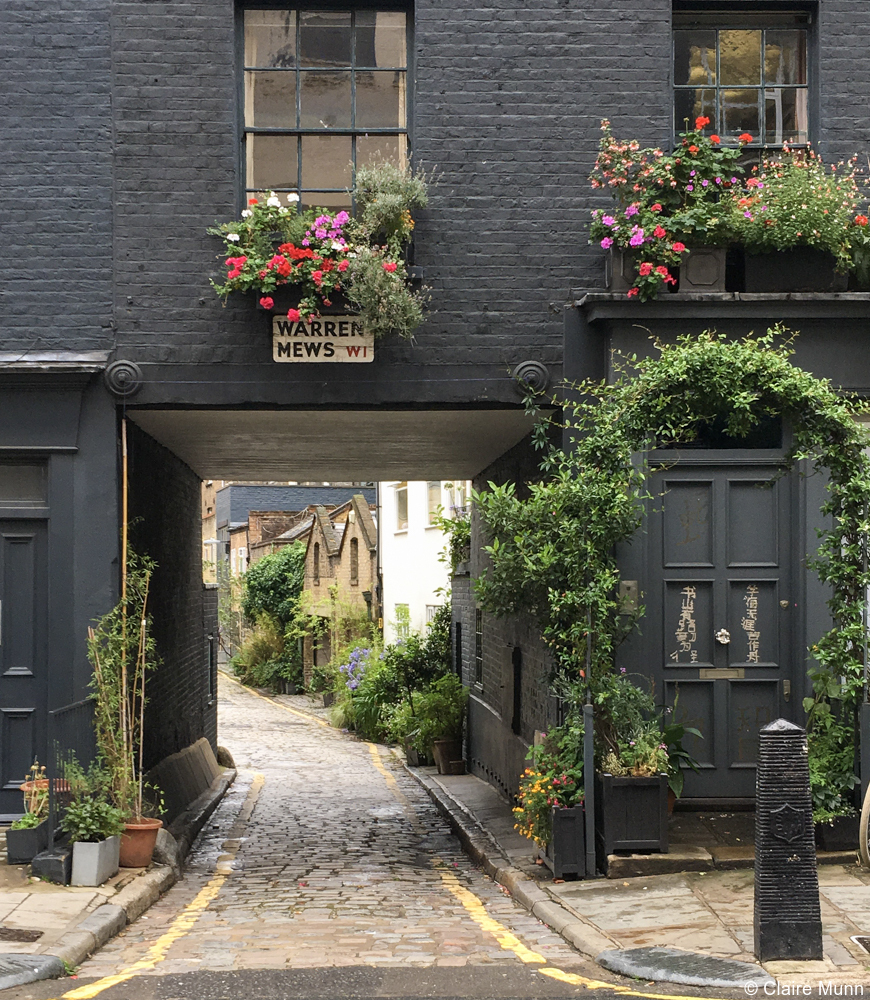 England
is one of our favorite destinations and, with in-house specialists who have lived there for many years, we have unrivaled expertise in designing highly specialized private England tours, including London and the rest of the country.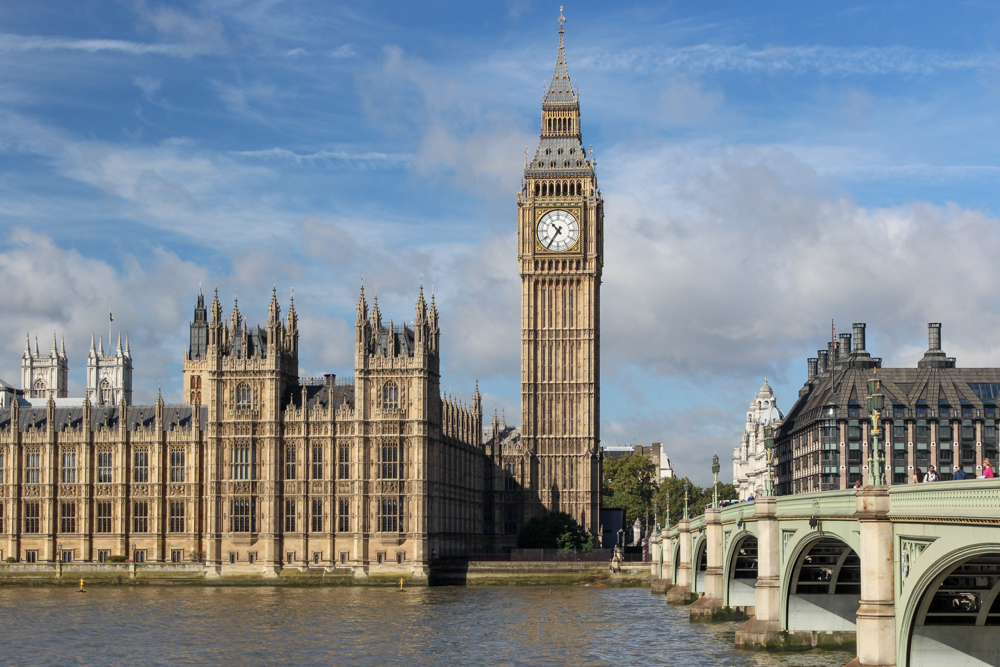 Our private tours include visiting London's iconic sights with a private expert guide, such as Houses of Parliament, Big Ben…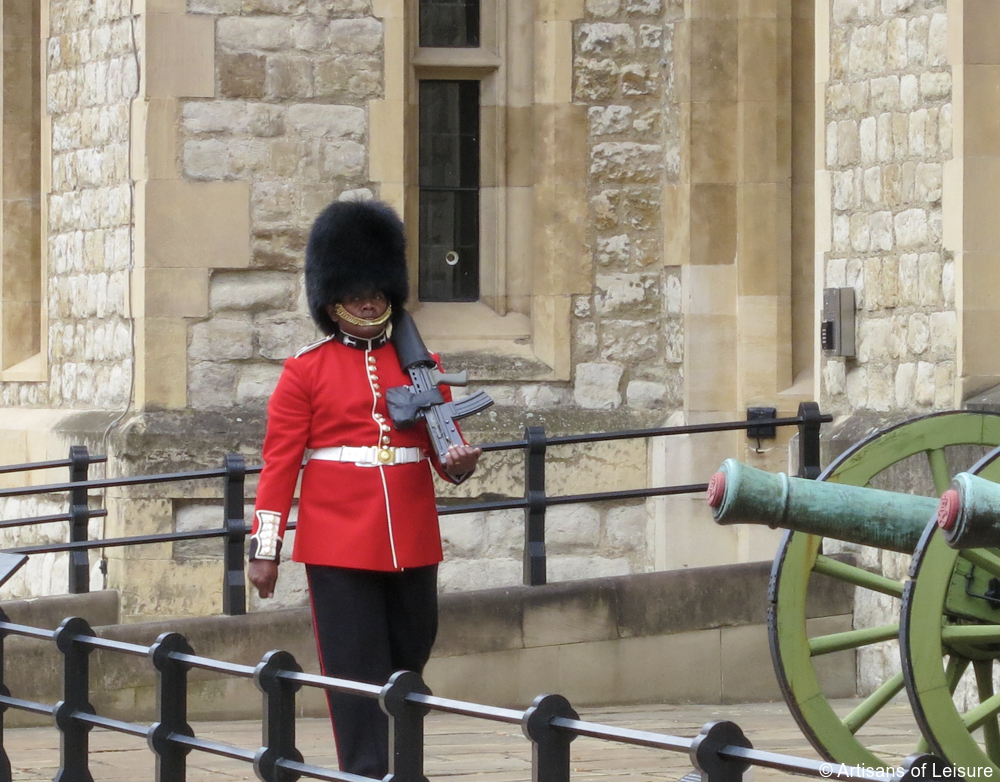 …the Tower of London (where we can arrange VIP tours, upon request)…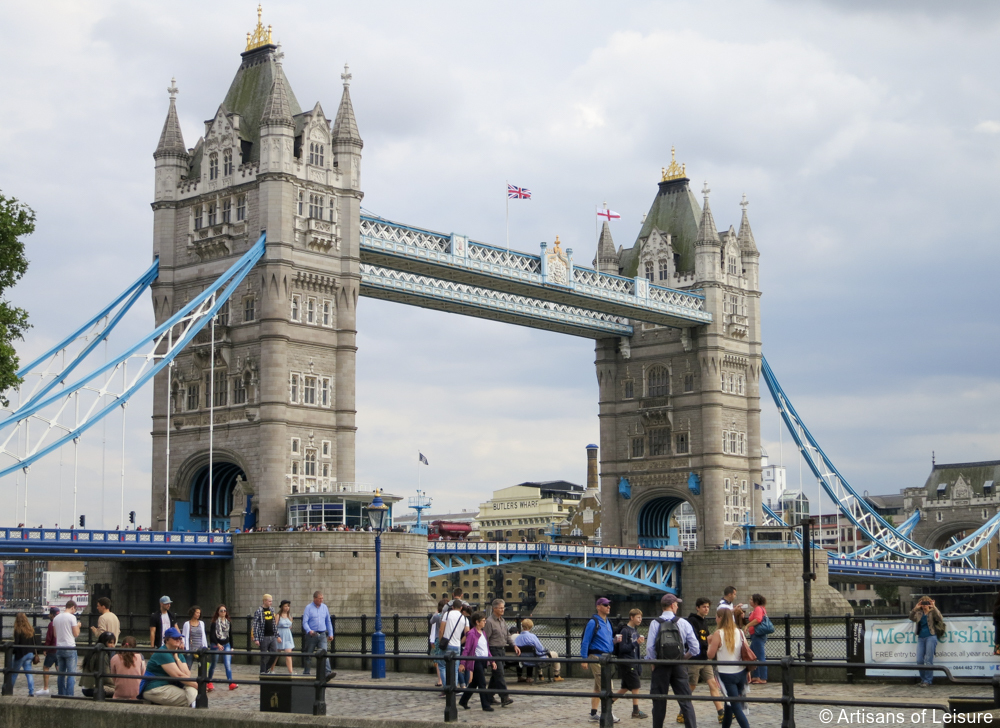 …and Tower Bridge, including the glass walkway–a family favorite.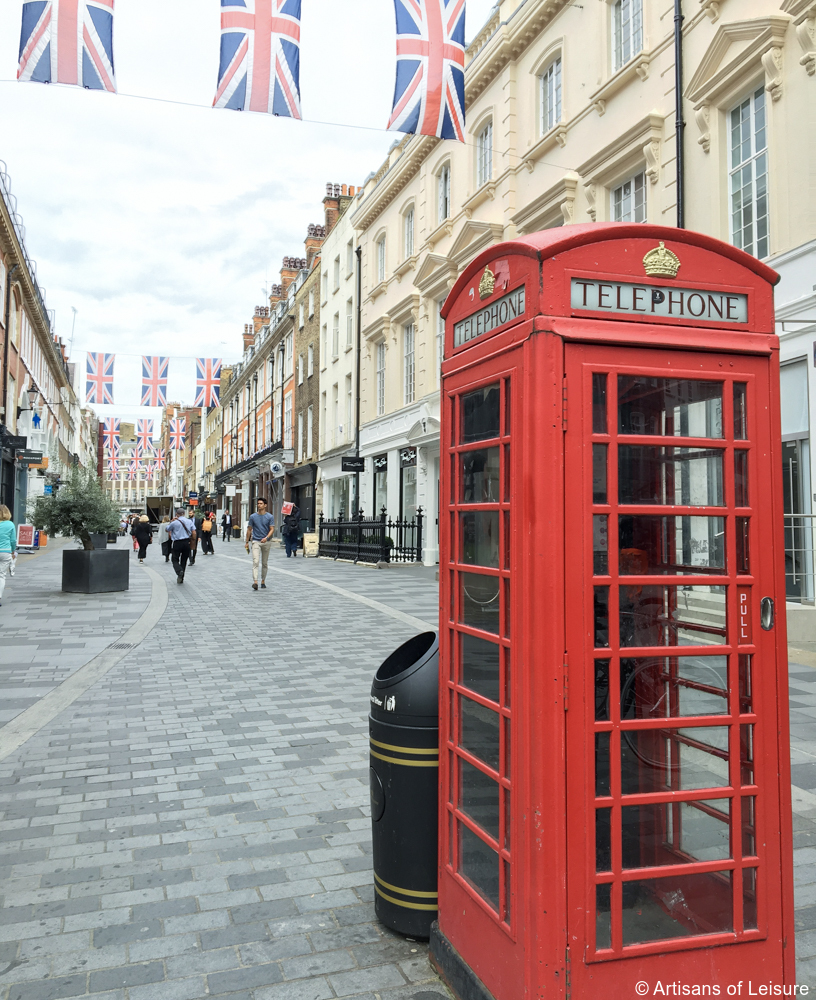 Despite the age of smart phones, the iconic red telephone booths still dot the London streets.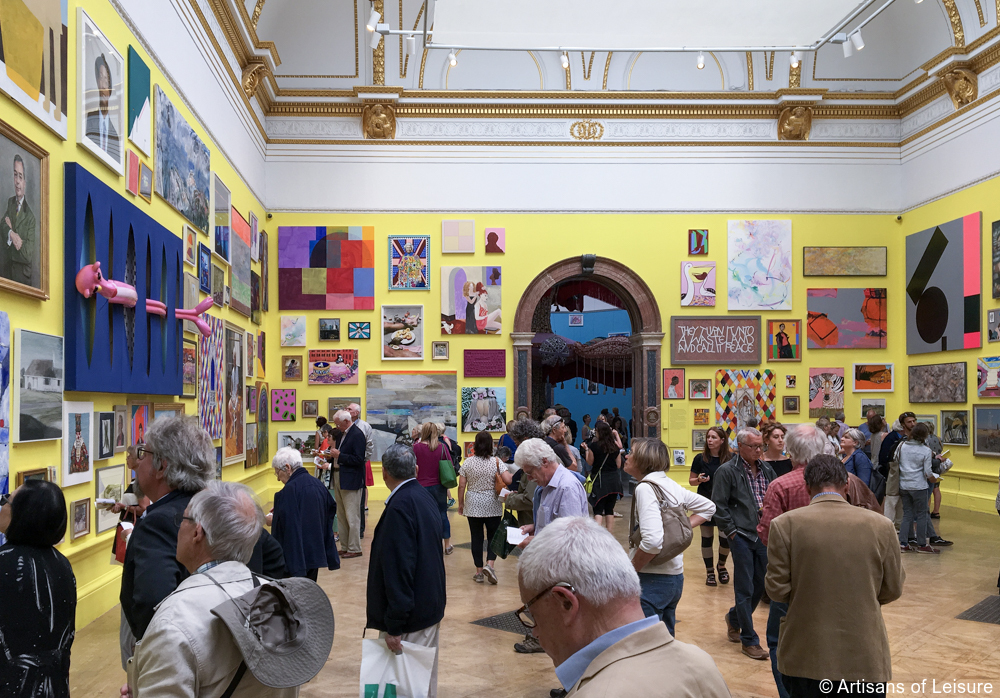 A global capital of art and culture, London has many incredible museums and annual art shows such as the Royal Academy's summer exhibition.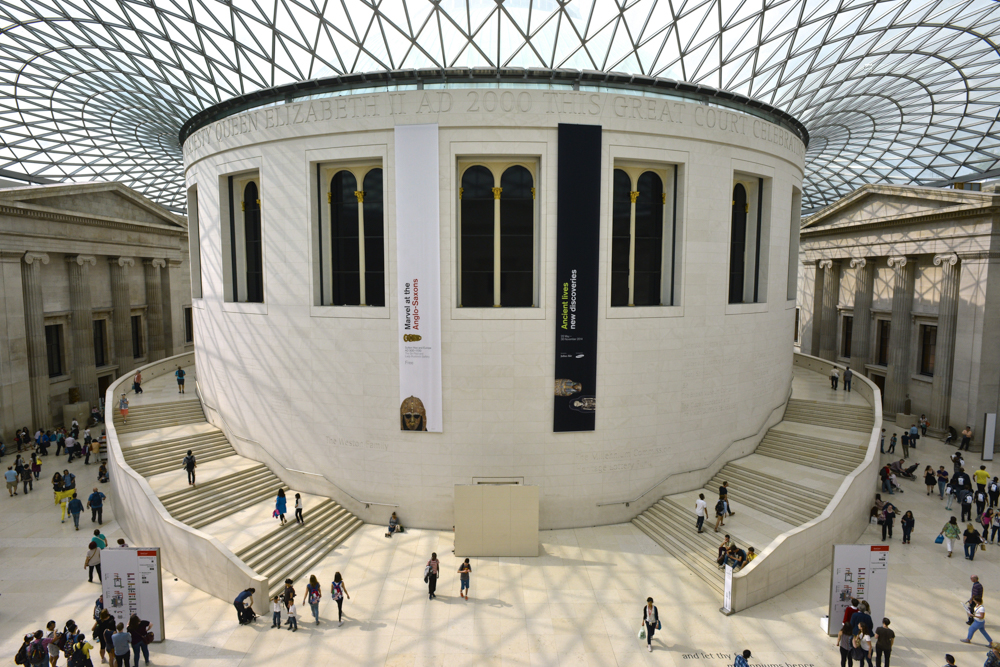 Our expert guides provide insider access to the British Museum. With Egyptian mummies, the Rosetta Stone and the Elgin Marbles (to name a few highlights), it is always a favorite stop during touring.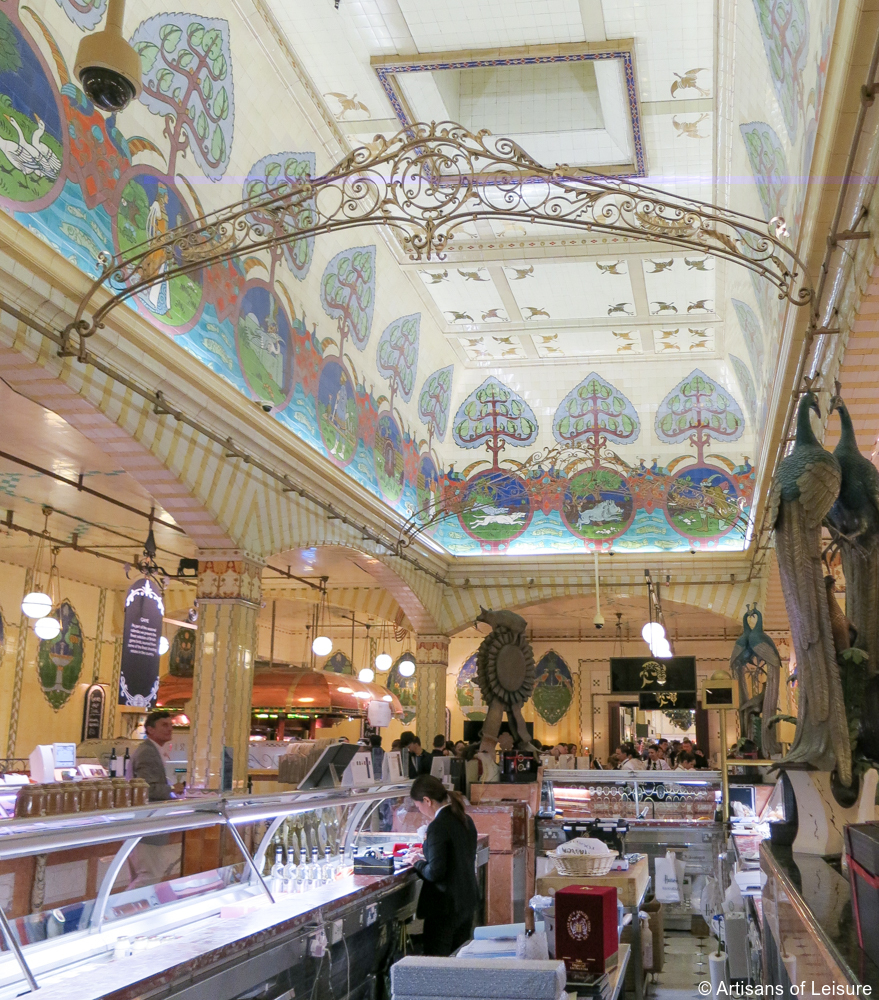 The beautifully decorated food halls at Harrods are a great place to refuel.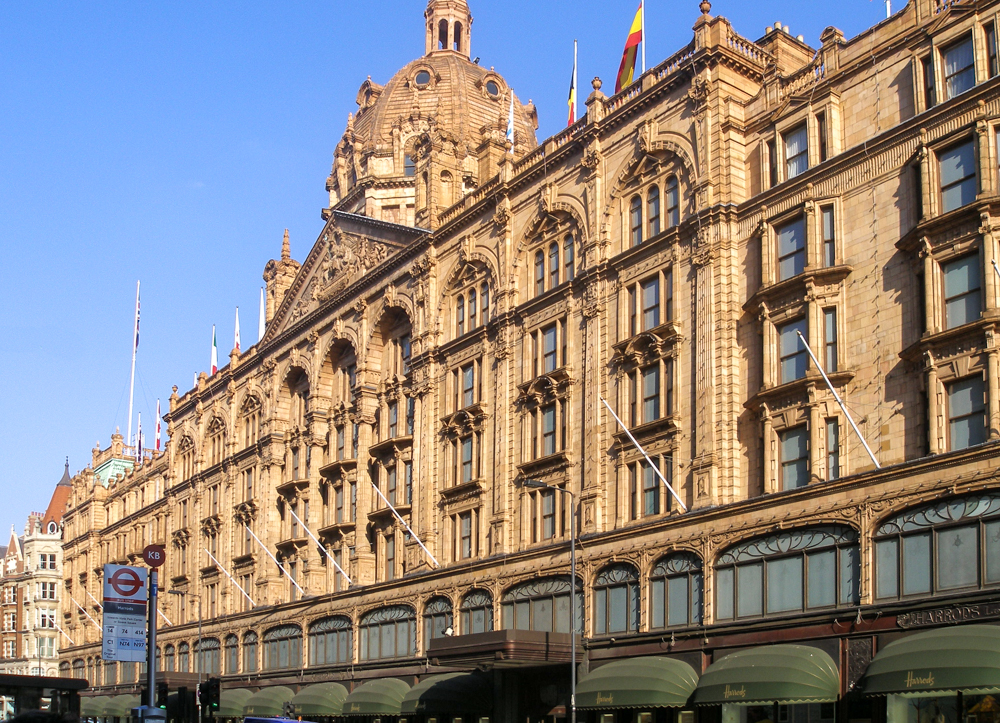 The iconic facade of Harrods, one of the most famous department stores in the world.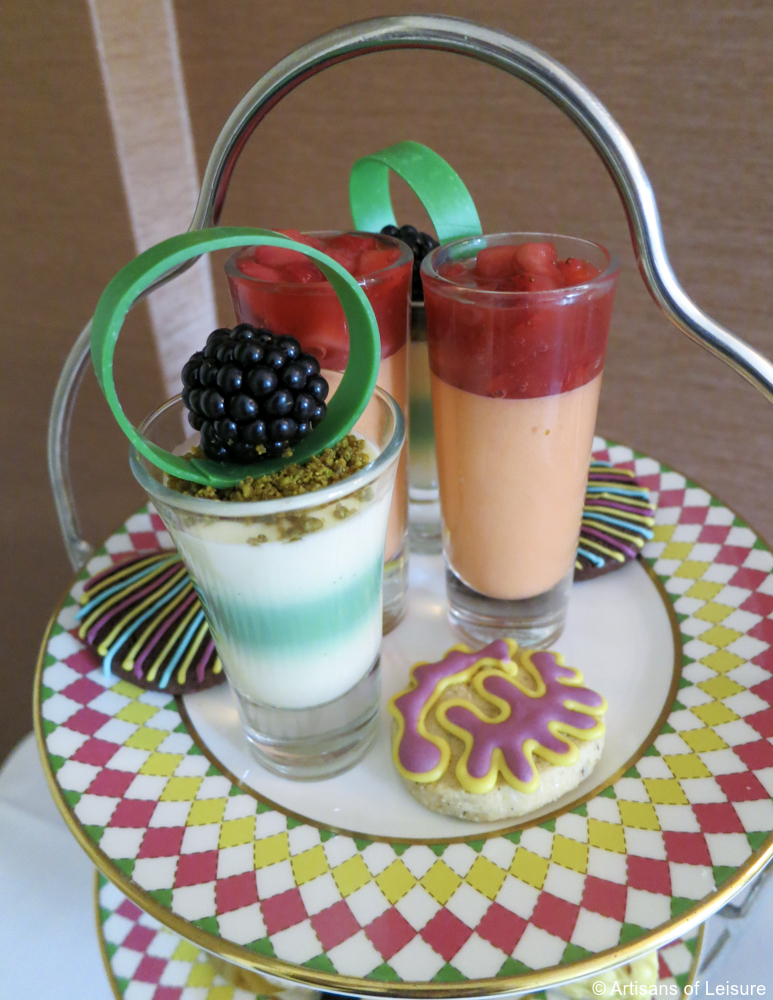 We arrange afternoon tea at the best spots in the city, including traditional, formal and more quirky options.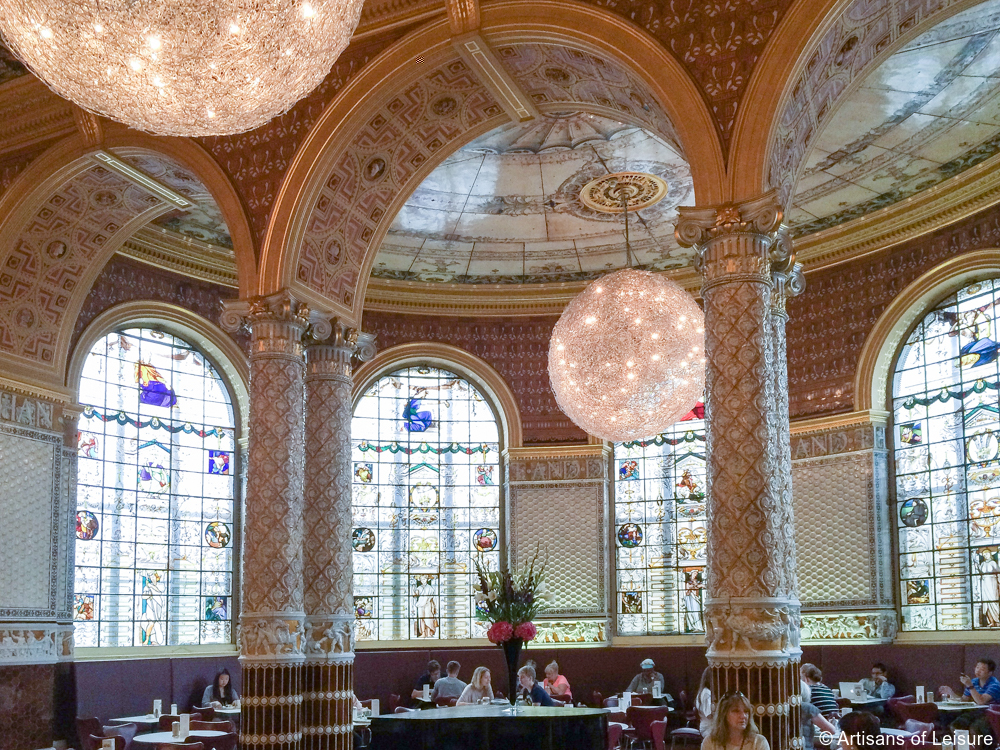 The Victoria & Albert Museum is one of our favorite museums in London. It also has one of the world's oldest museum cafes, decorated with impressive tiles and stained-glass windows.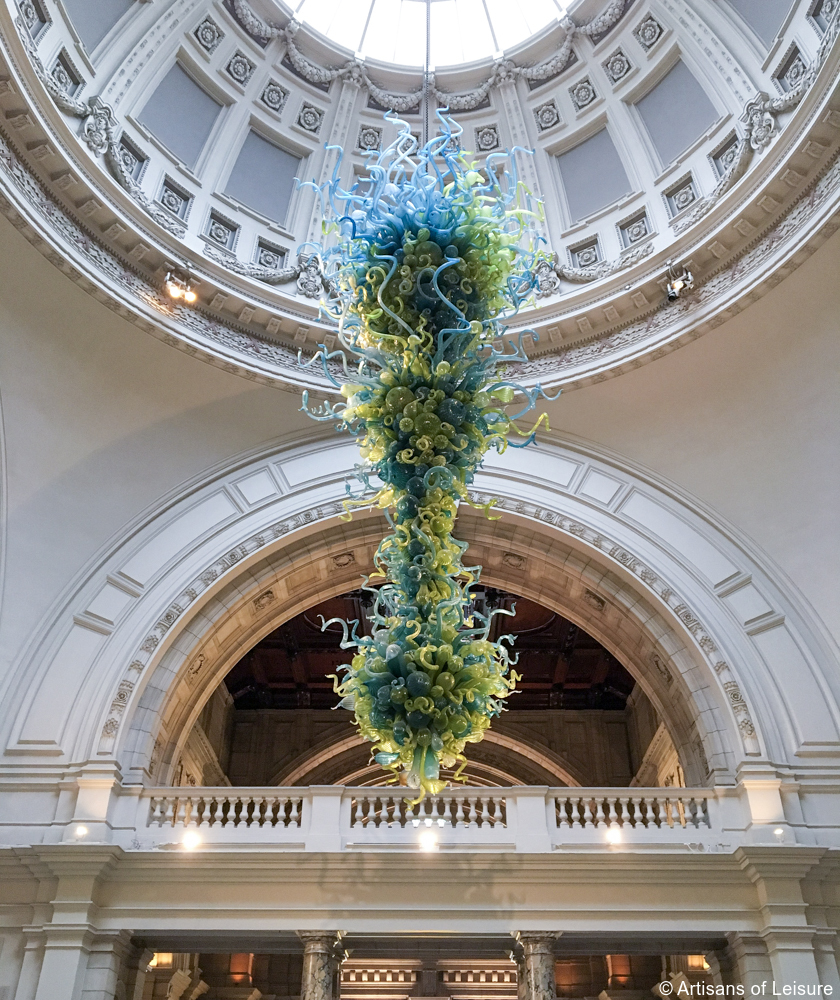 The V&A is renowned for its extensive art and decorative arts collections.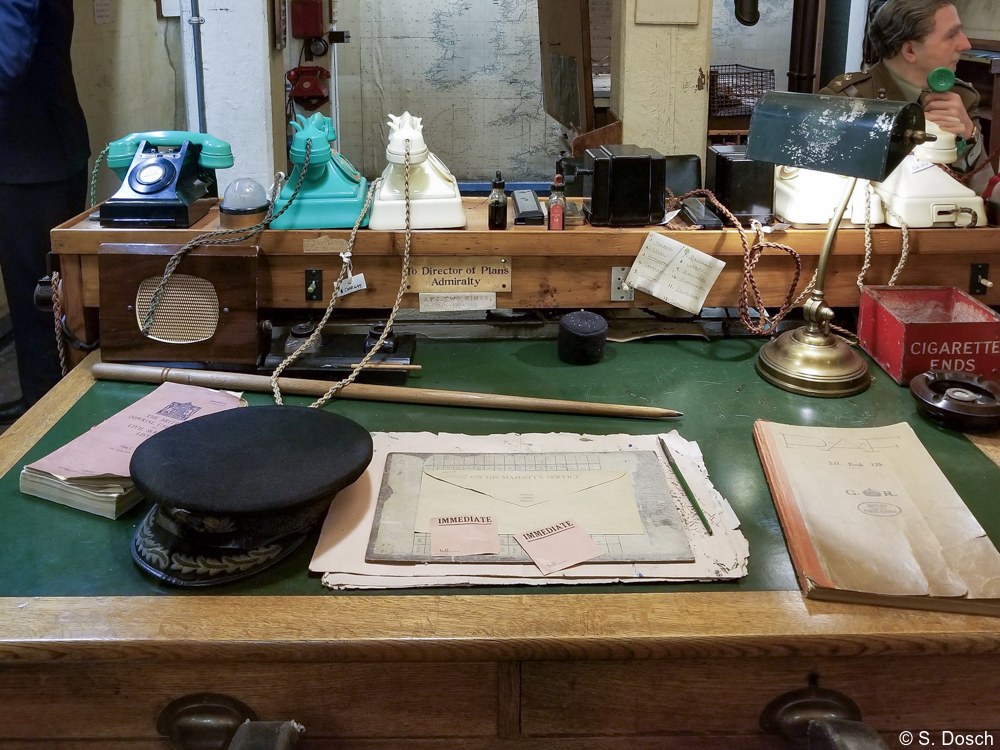 Upon request, we arrange private after-hours tours at places such as the Churchill War Rooms…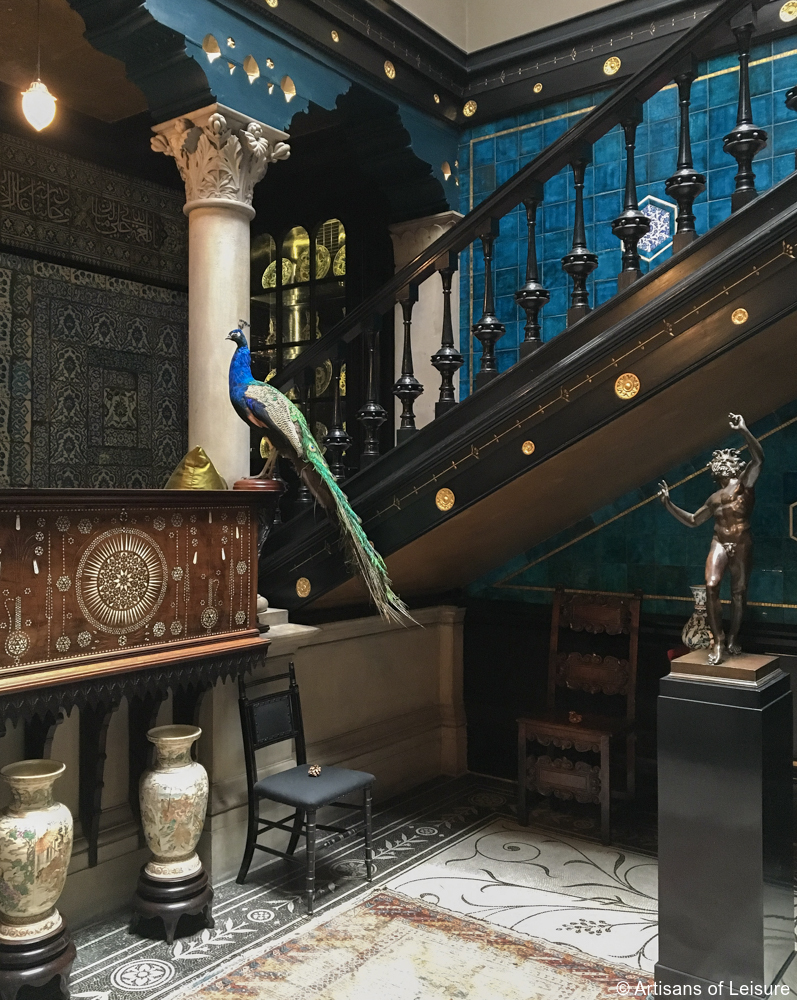 …and expert-led visits to fascinating interiors, such as the Leighton House Museum.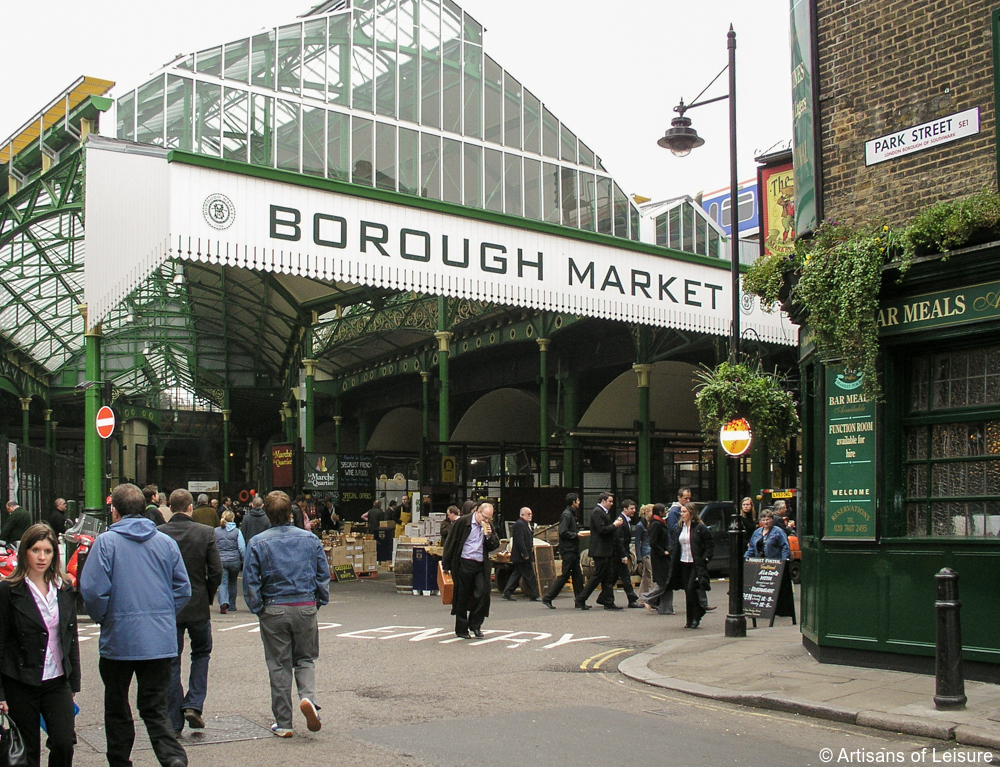 London is a true foodie destination, and we take our travelers to some of our favorite markets to browse and sample the fresh produce and specialty items.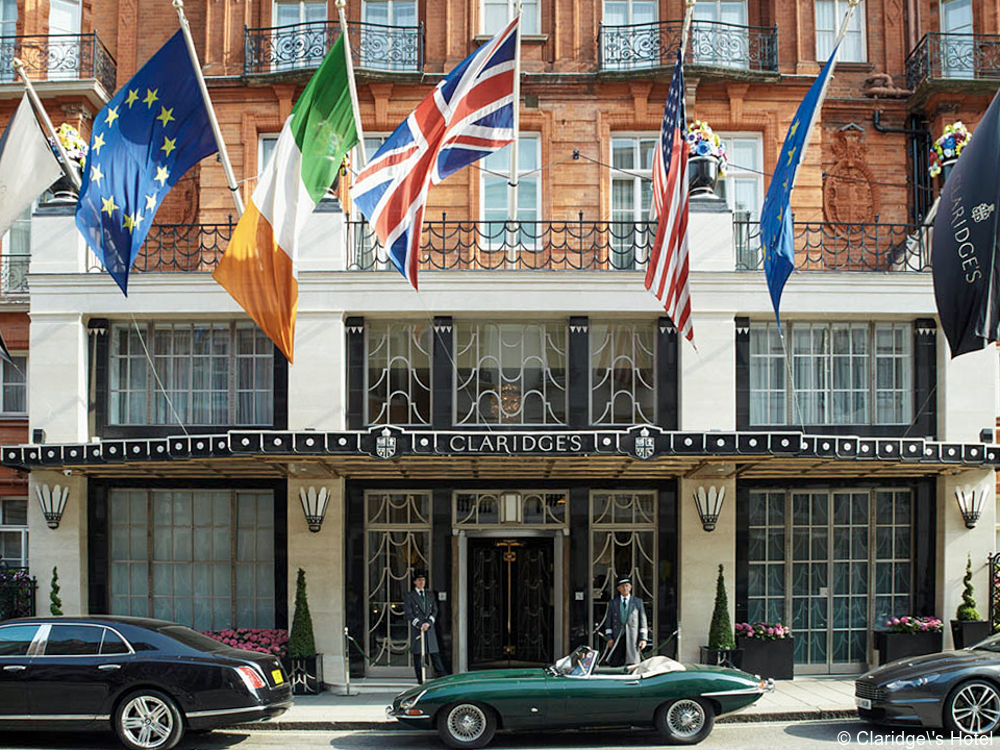 We arrange accommodation at the top luxury hotels in the city. Claridge's is one of our long-standing favorite hotels in the elegant Mayfair neighborhood.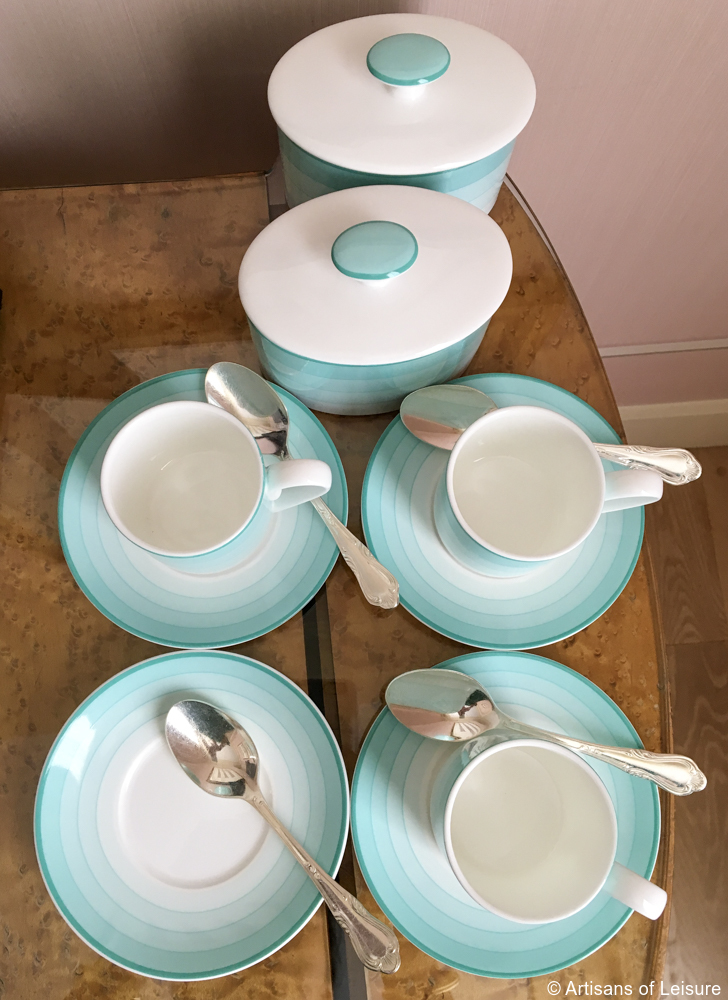 The hotel strikes the perfect balance between traditional and contemporary styles.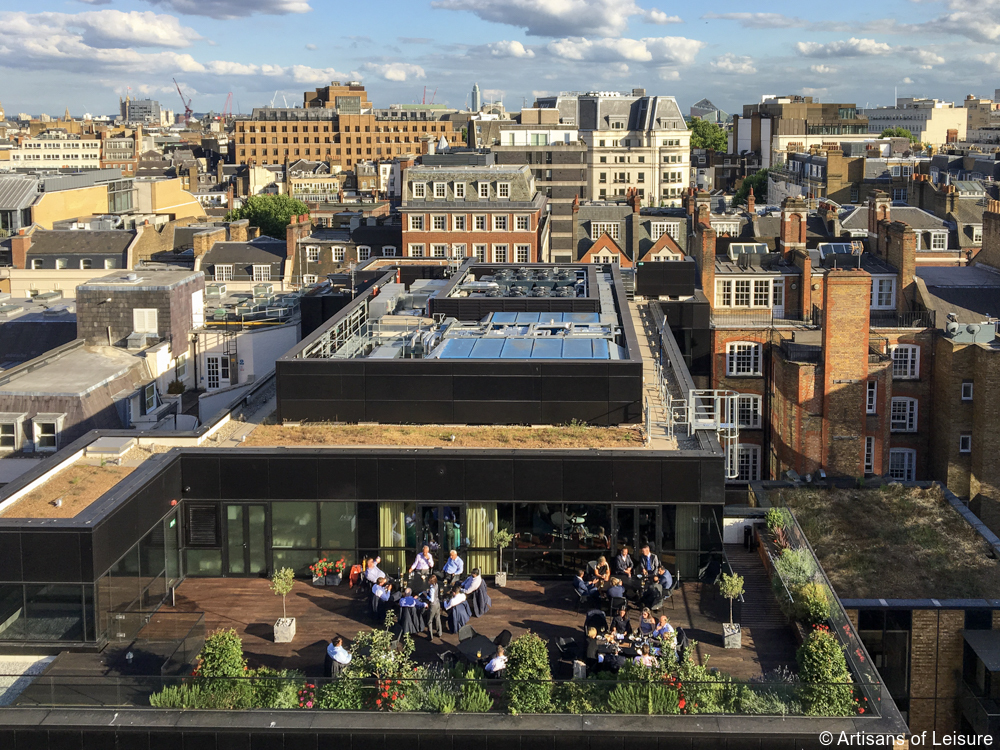 Claridge's offers views over the London rooftops…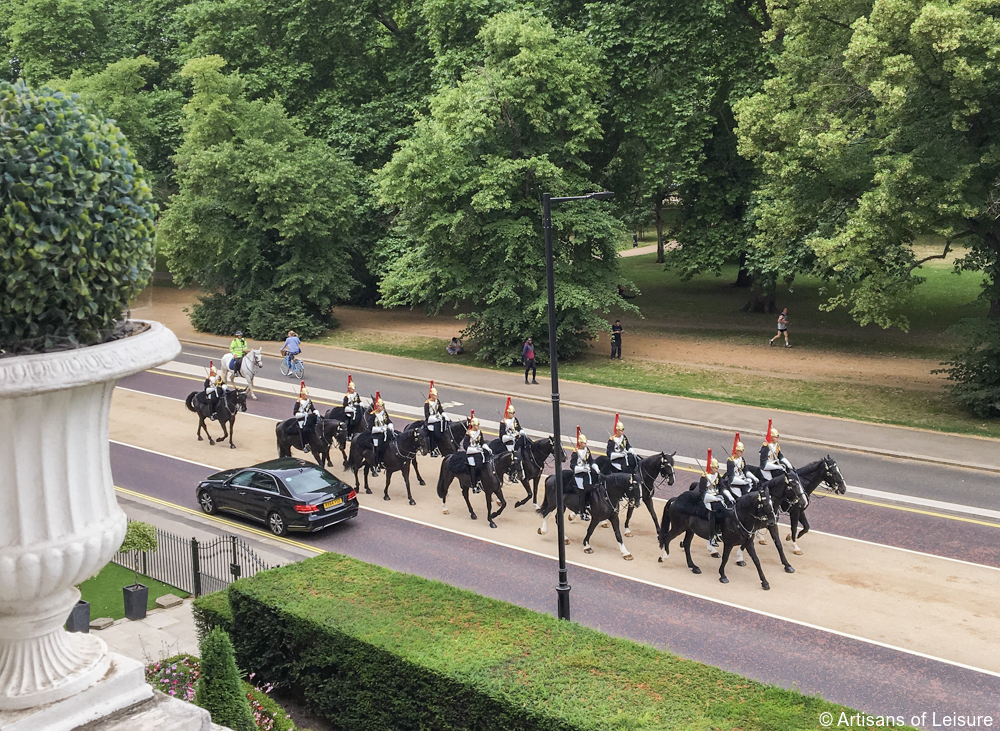 …while the Mandarin Oriental Hyde Park, another favorite hotel in London, provides views over Hyde Park and the opportunity to spot Queen Elizabeth II's Horse Guards.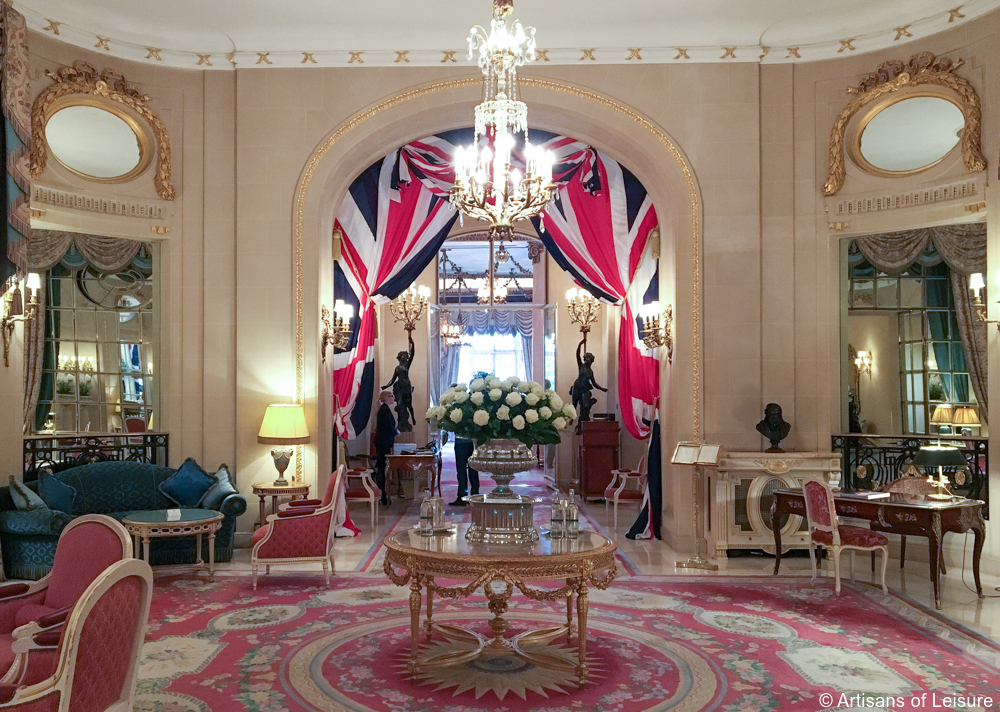 The glamorous Ritz London is another preferred luxury hotel in the city.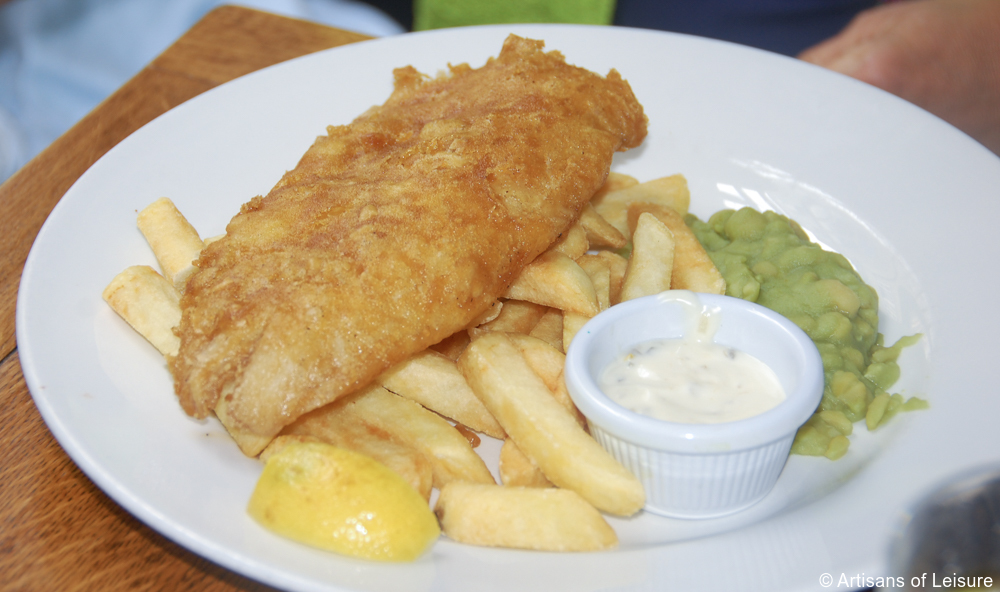 London has many excellent pubs. We can recommend some of the best places for a pint or traditional English meals such as fish and chips.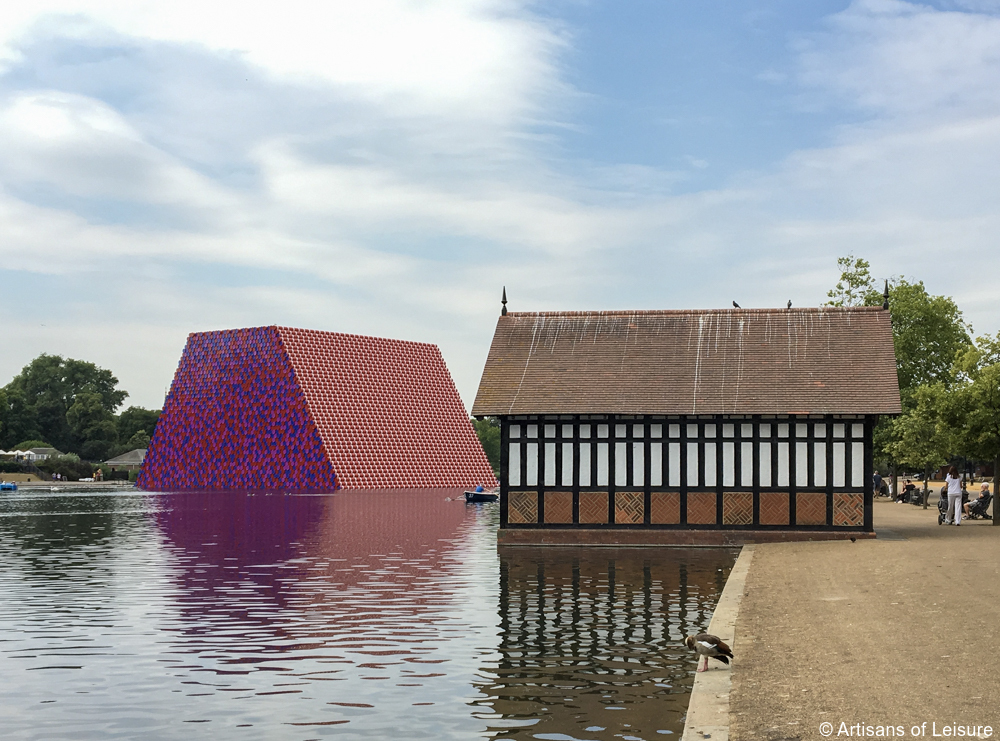 During summer, we always recommend visiting Hyde Park to see the annual Serpentine Pavilion.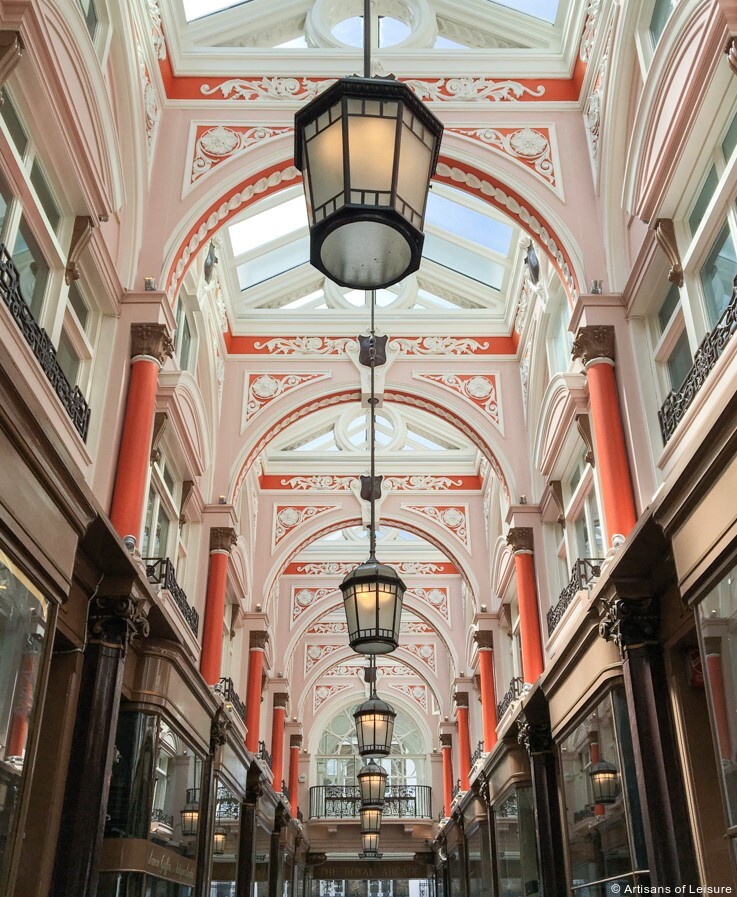 London is filled with Victorian-era arcades lined with unique shops…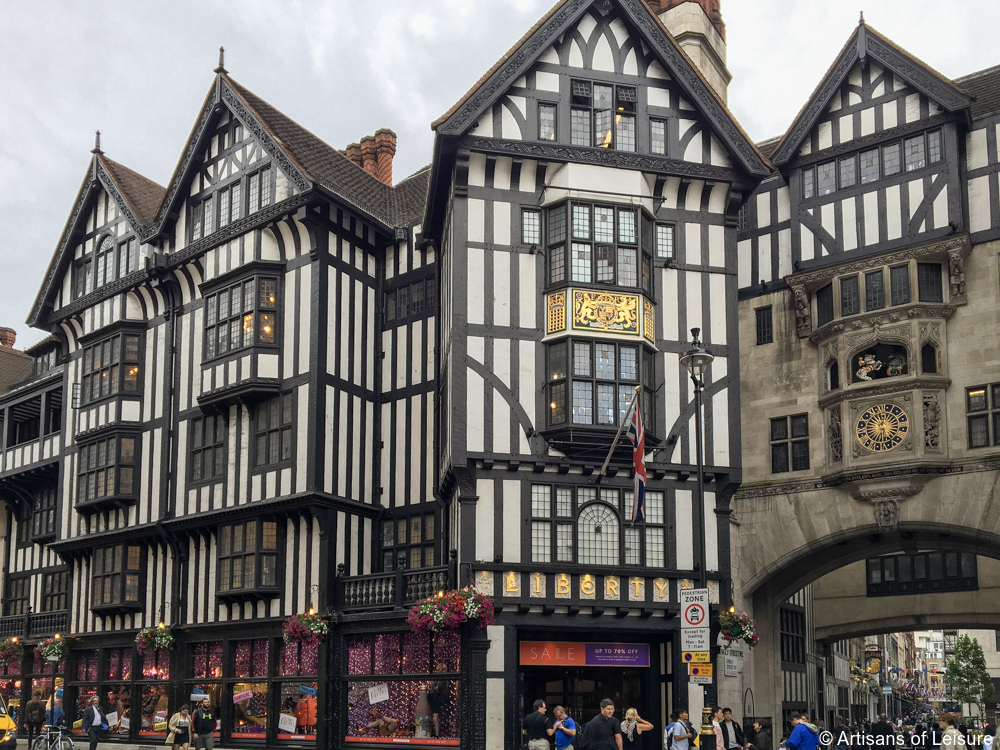 …and upscale shopping destinations like Liberty, a luxury department store that has roots in the Arts & Crafts movement.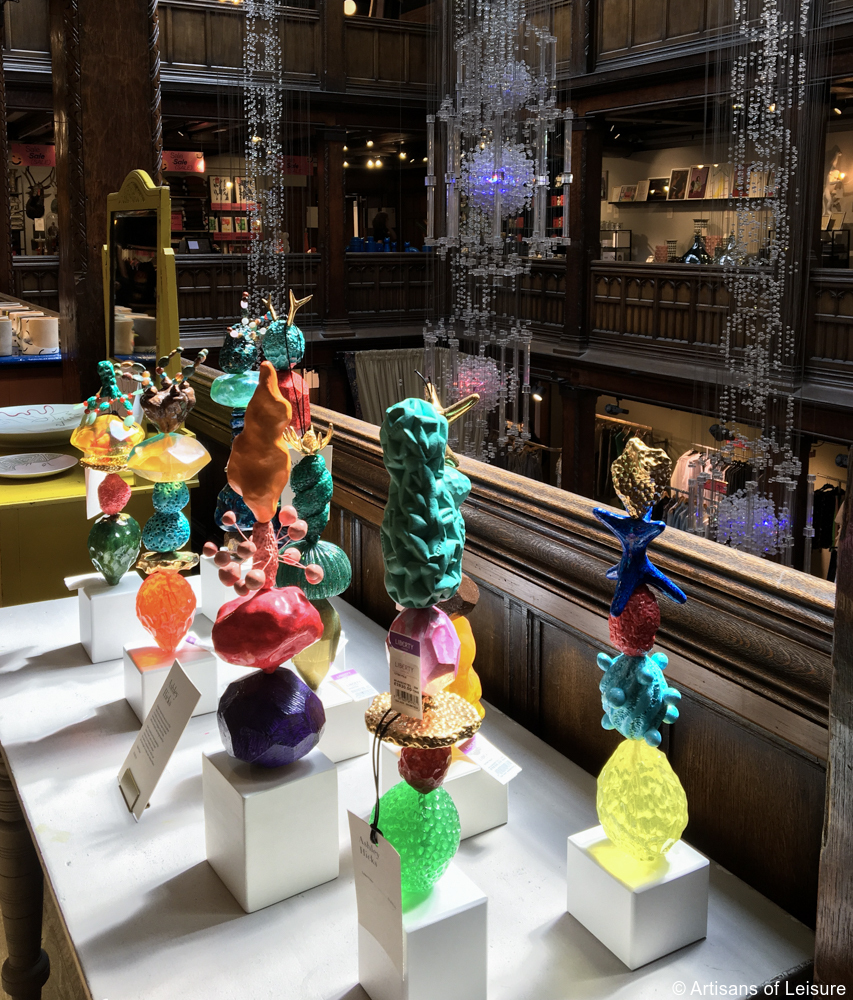 Liberty carries luxury brands as well as independent labels and unique pieces that are hard to find elsewhere.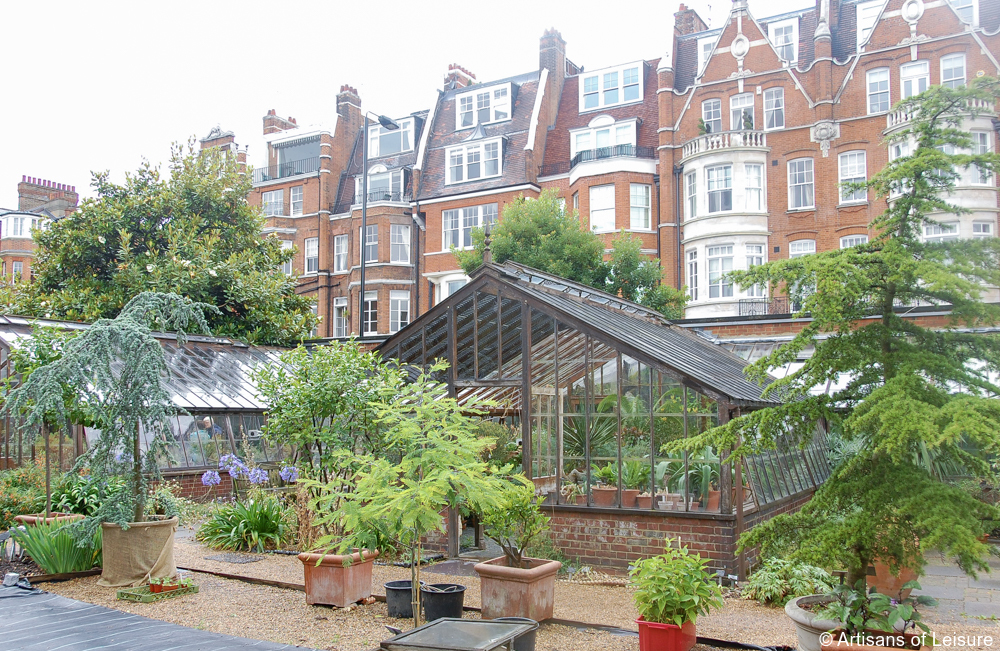 Among London's many parks and gardens is the Chelsea Physic Garden, which was founded in the 17th century and highlights the history of medicinal plants and herbs from around the world.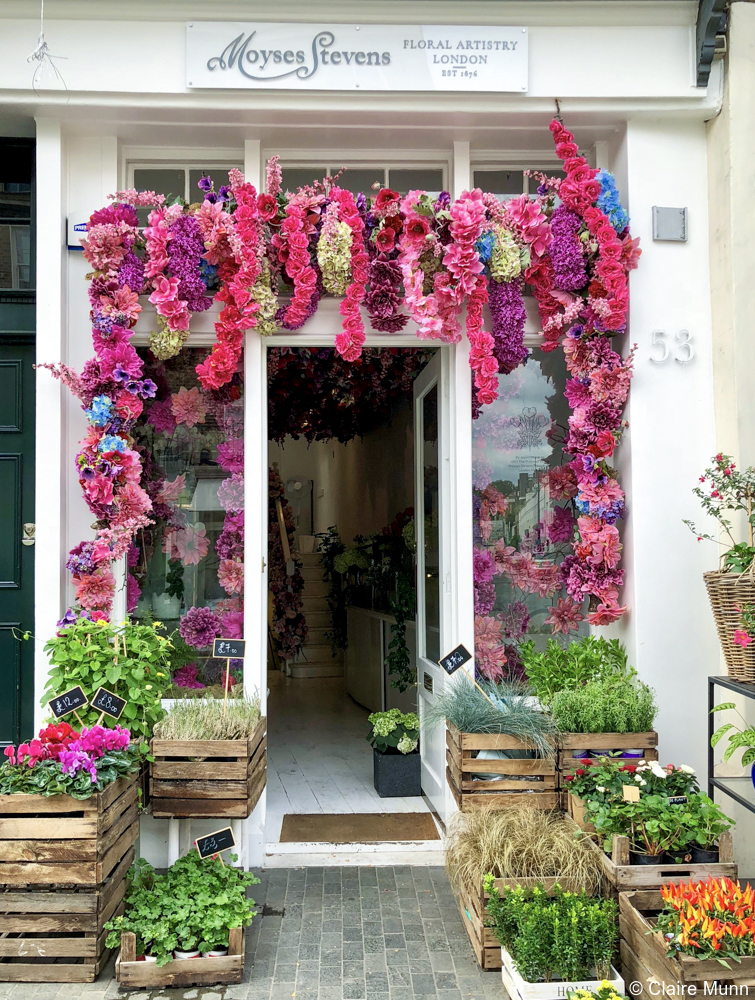 Our guides take travelers through the backstreets of our favorite neighborhoods.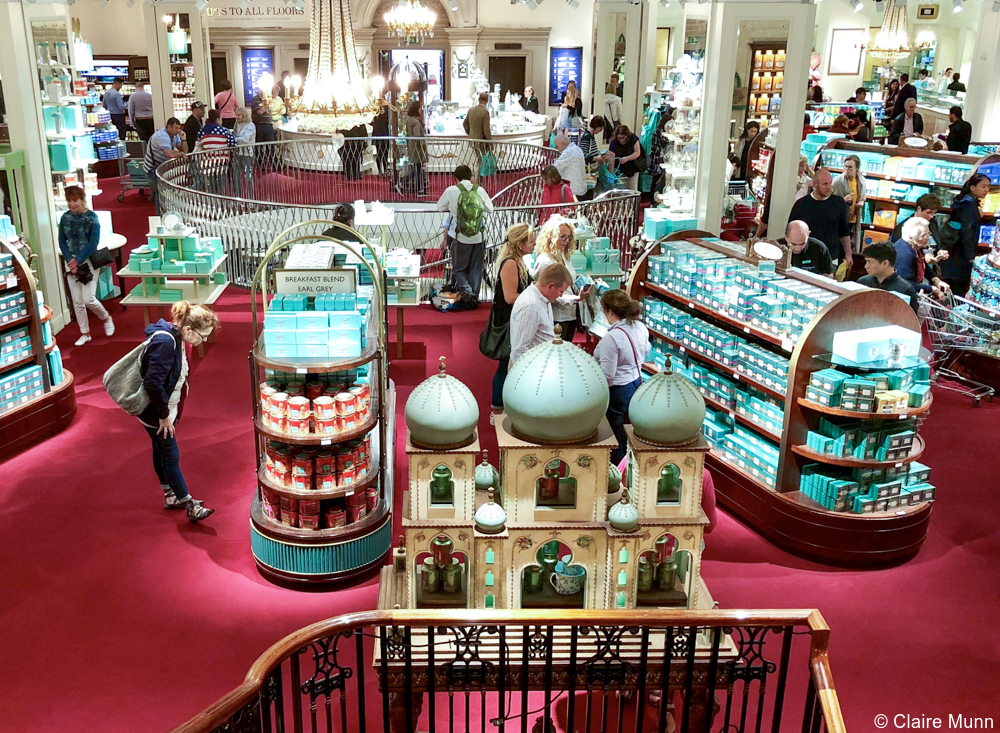 Another shopping highlight is Fortnum & Mason, a centuries-old store that is also the preferred grocer of Queen Elizabeth II. It is impossible to leave without purchasing exclusive English goods…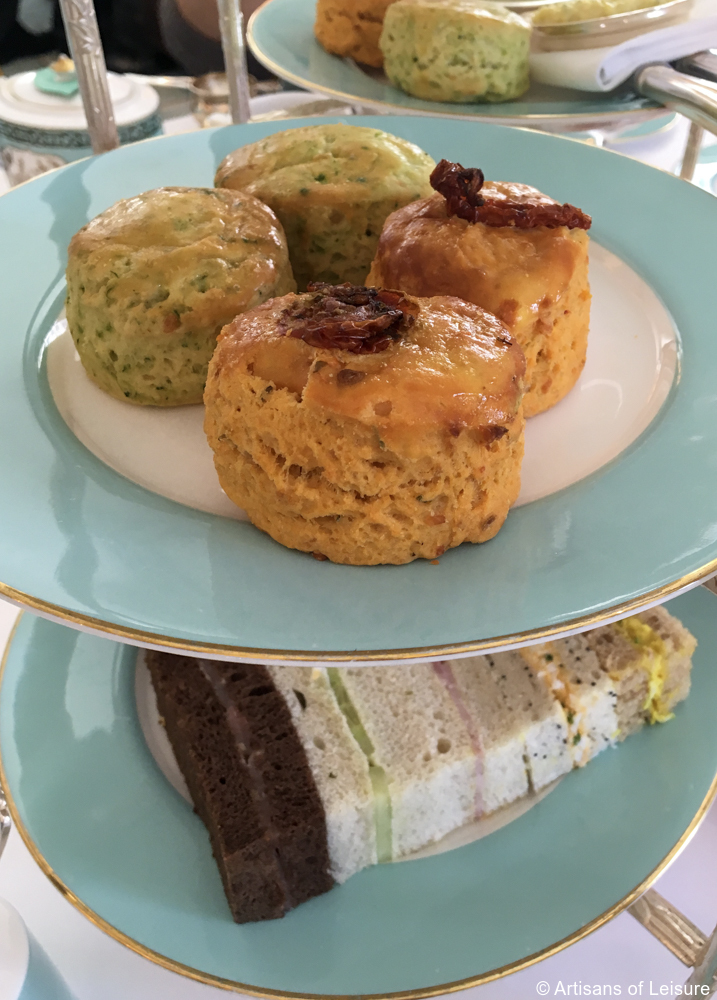 …and sampling their afternoon tea.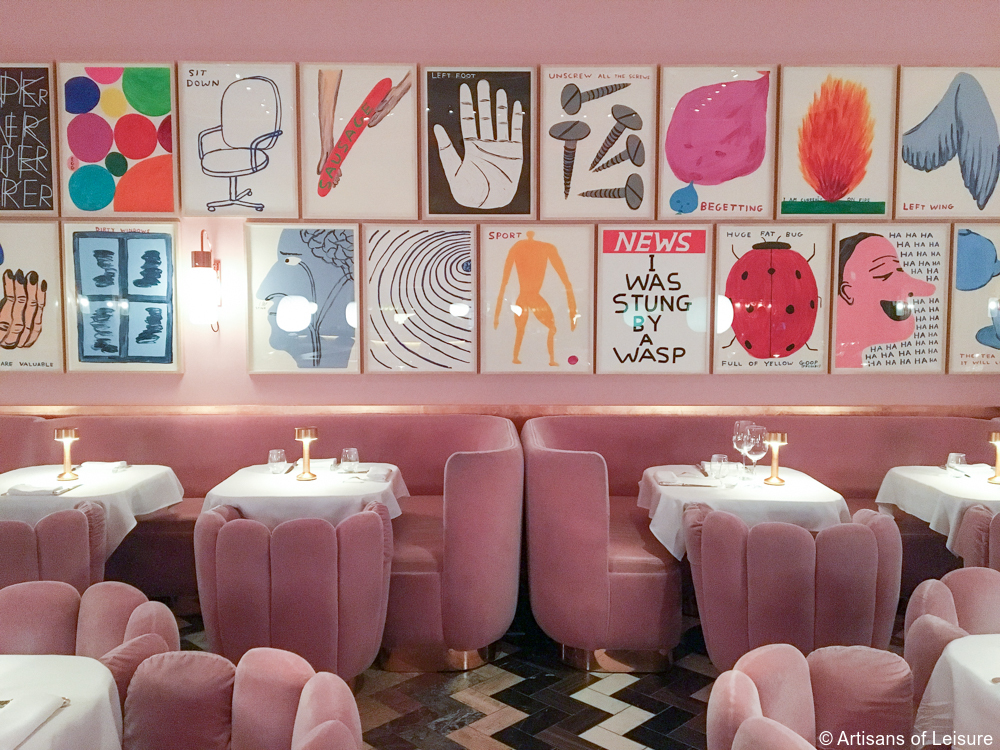 We also arrange reservations at fashionable restaurants, such as Sketch, and other noted dining venues ranging from historic pubs to Michelin-starred restaurants.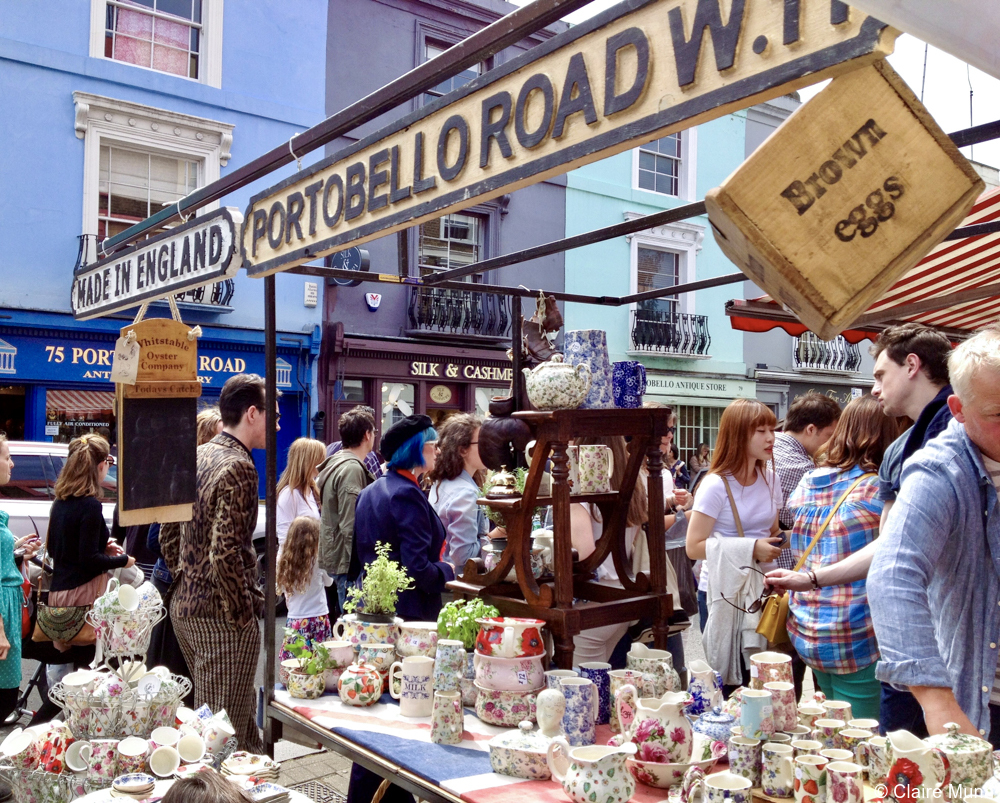 On weekends, our guides take travelers to the best spots for antiquing on Portobello Road.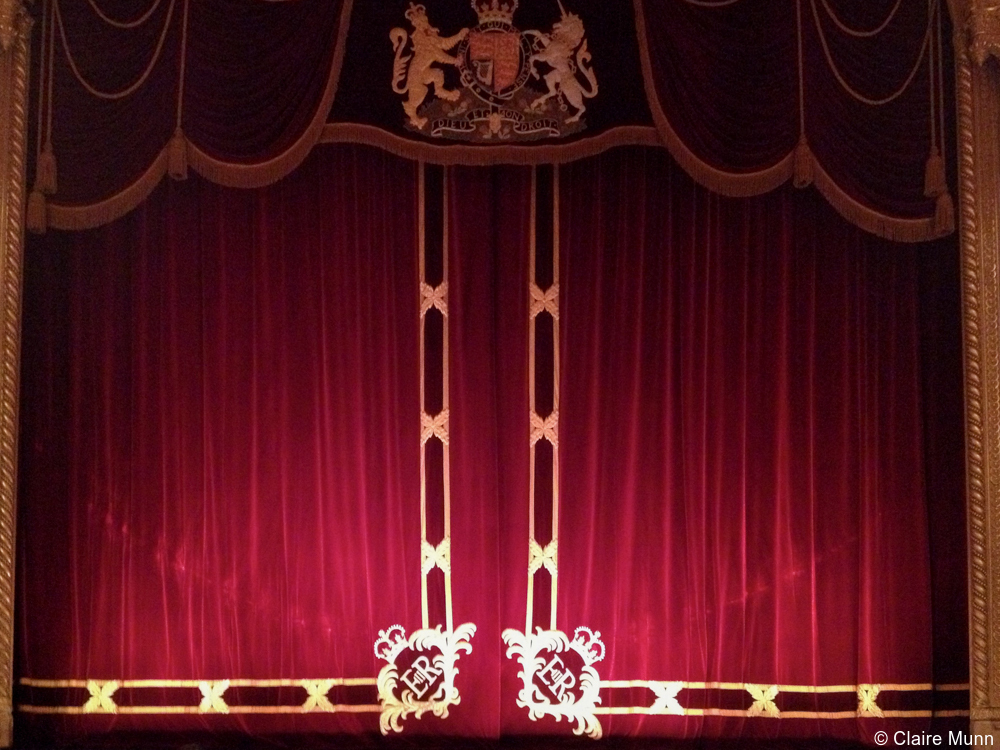 The red curtains of the Royal Opera House in Covent Garden. Upon request, we can arrange VIP tickets to performances of the renowned Royal Ballet and the Royal Opera.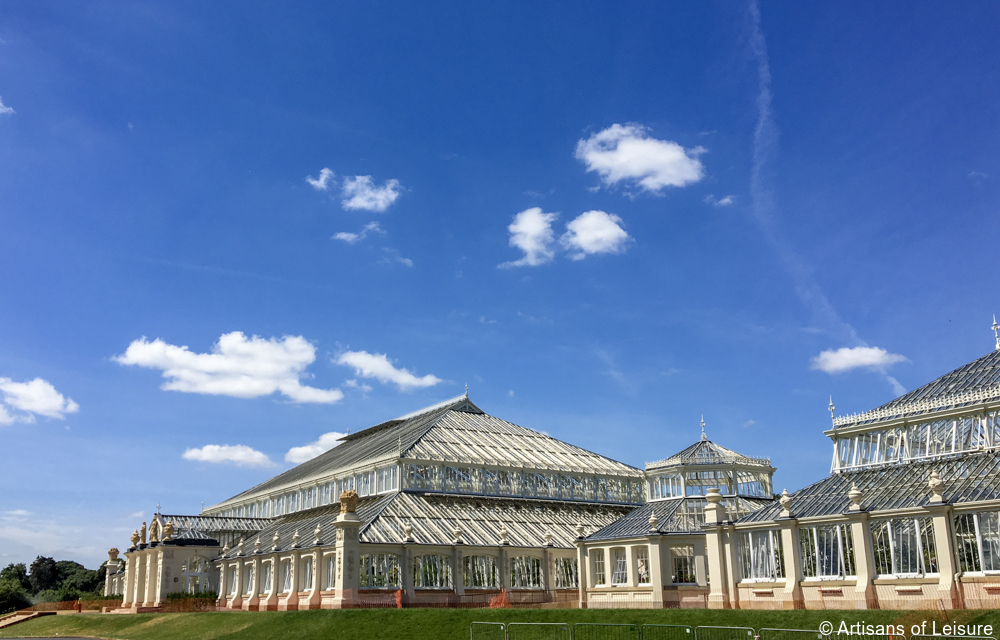 London is also a great base for day excursions. Among the many options are the UNESCO-listed Kew Gardens…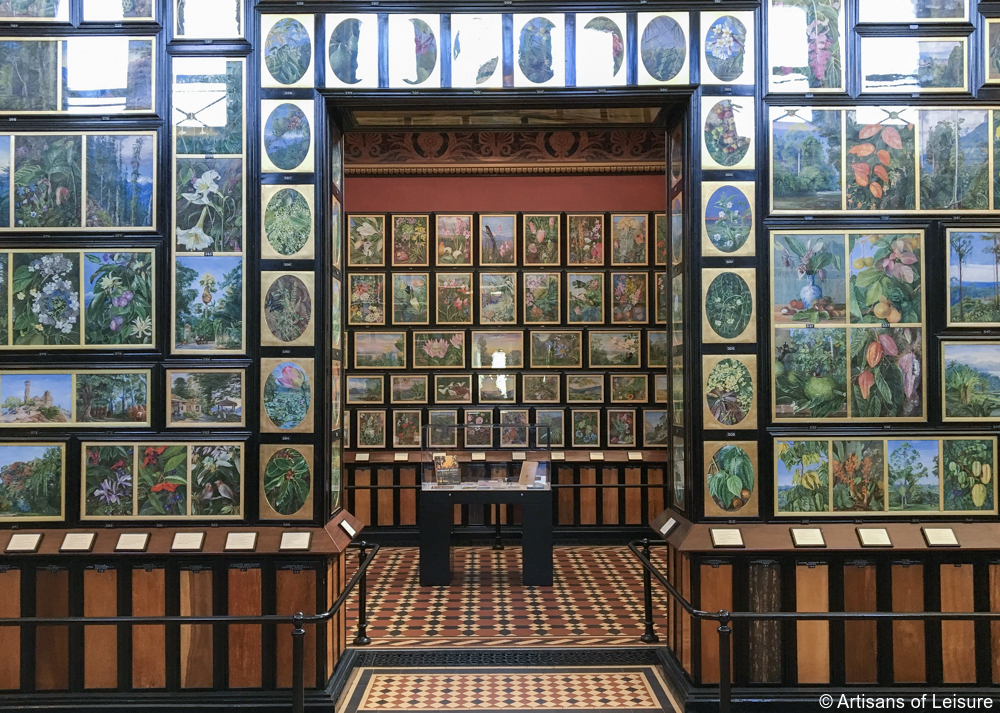 In addition to the celebrated botanical garden, Kew has other interesting sights such as this gallery dedicated to Victorian artist and botanist Marianne North…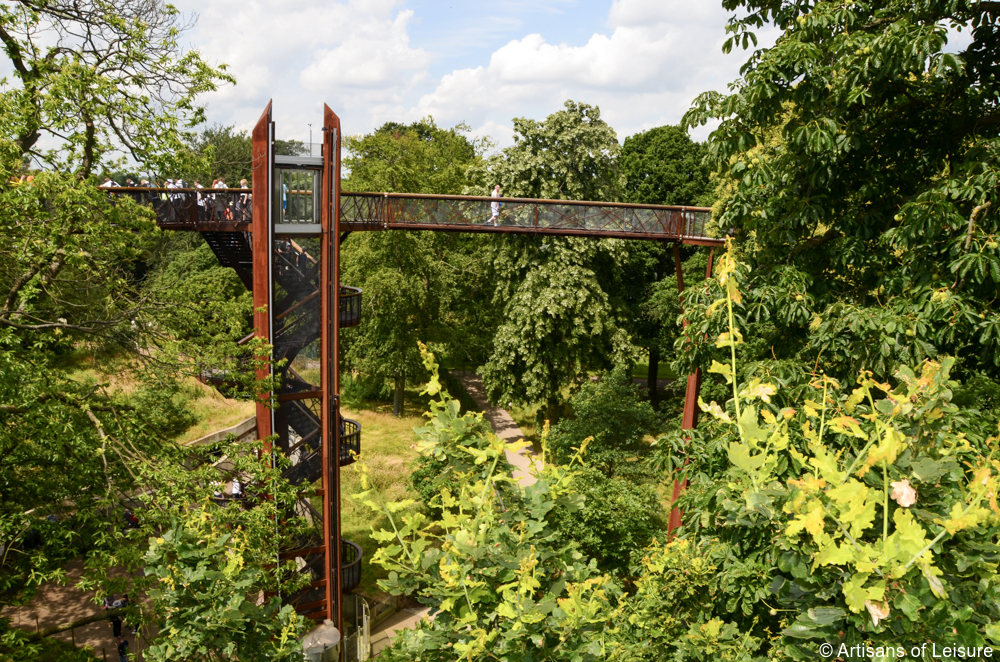 …and a treetop walkway that affords fantastic views and an up-close experience of nature. It's a family favorite!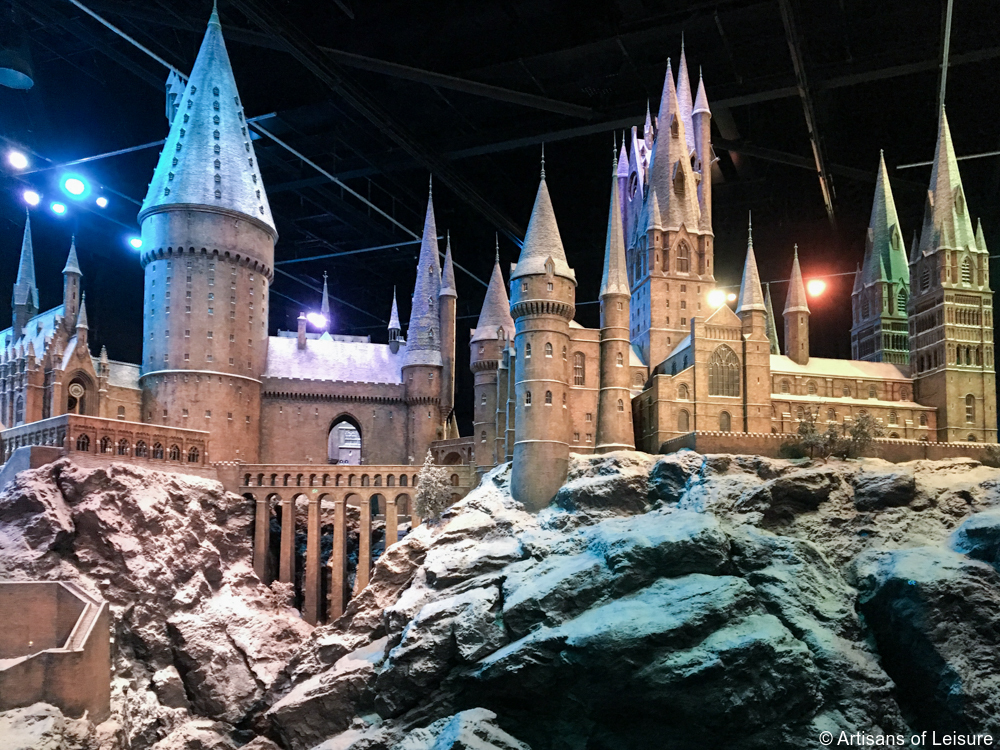 We arrange behind-the-scenes tours of the Harry Potter Studios…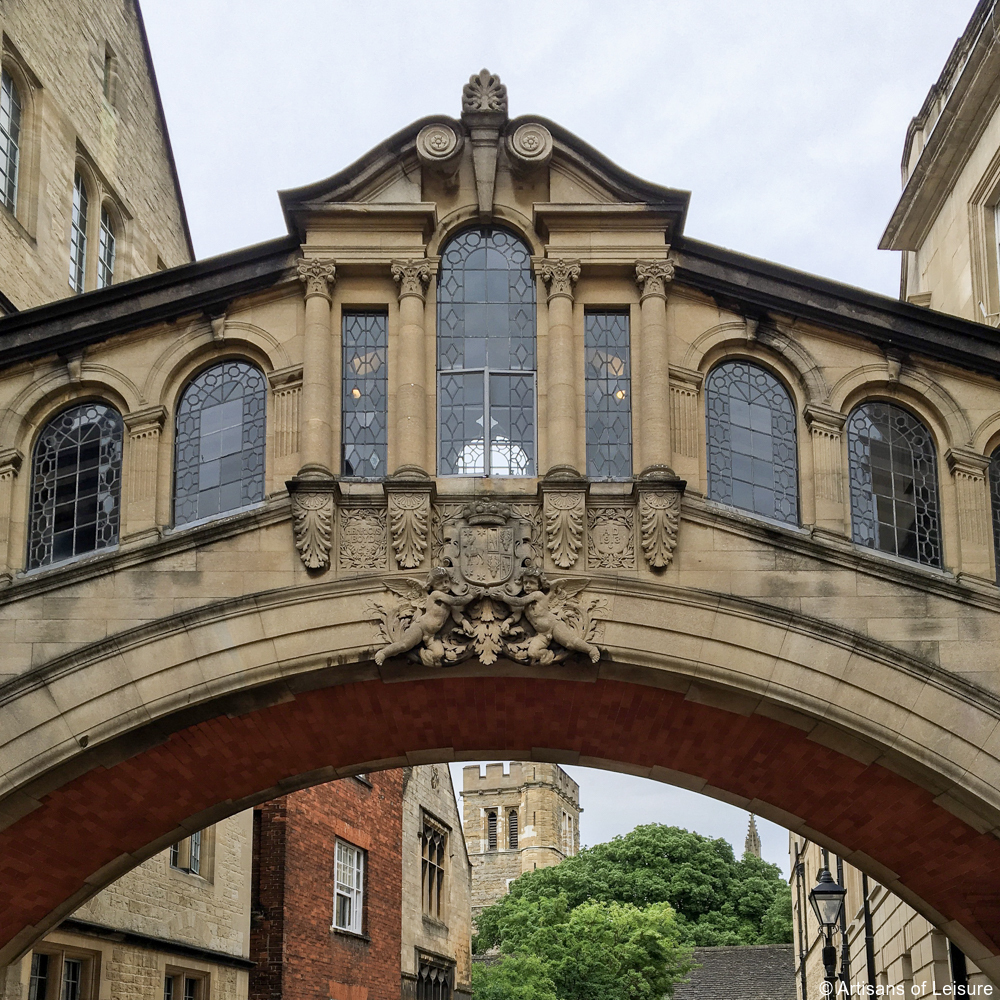 …as well as visits to some of the real filming locations around the University of Oxford…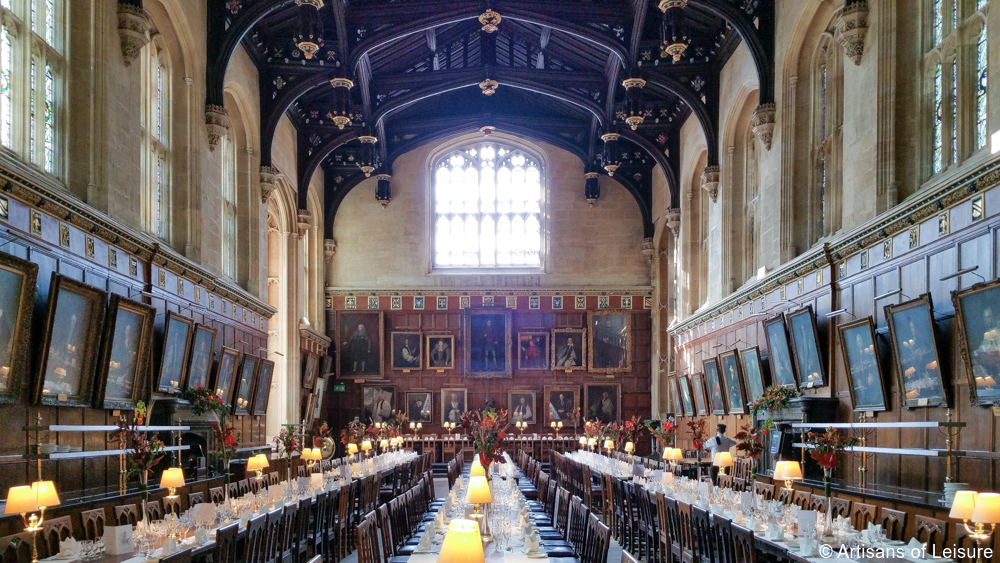 …such as the Tudor Great Hall at Christ Church.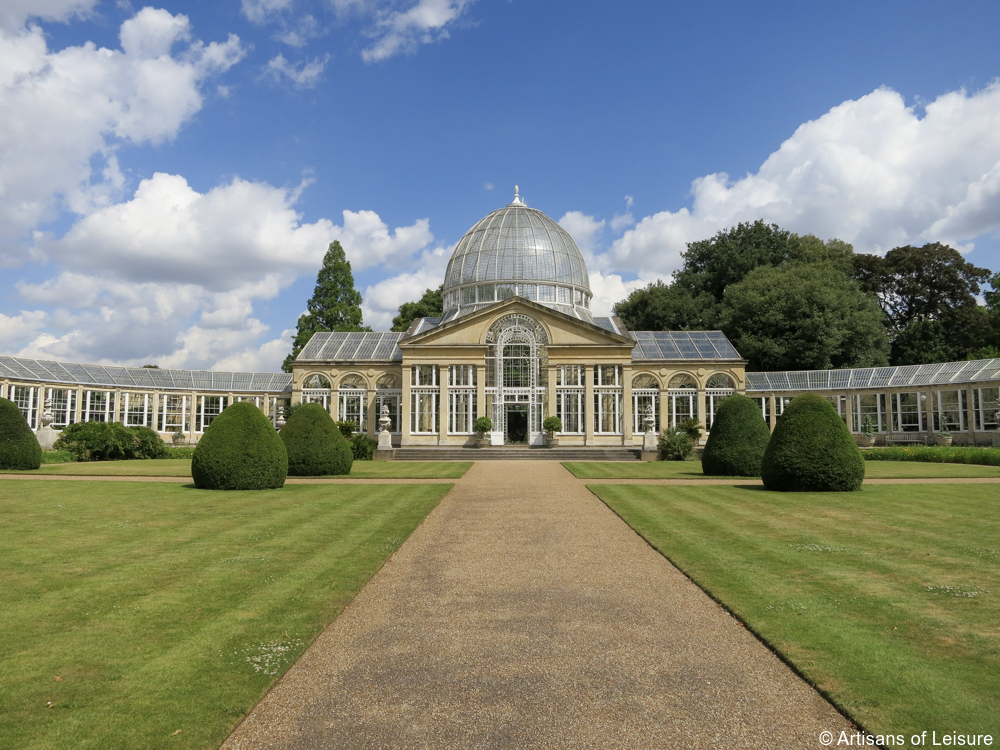 We arrange private excursions from the city to countryside locations…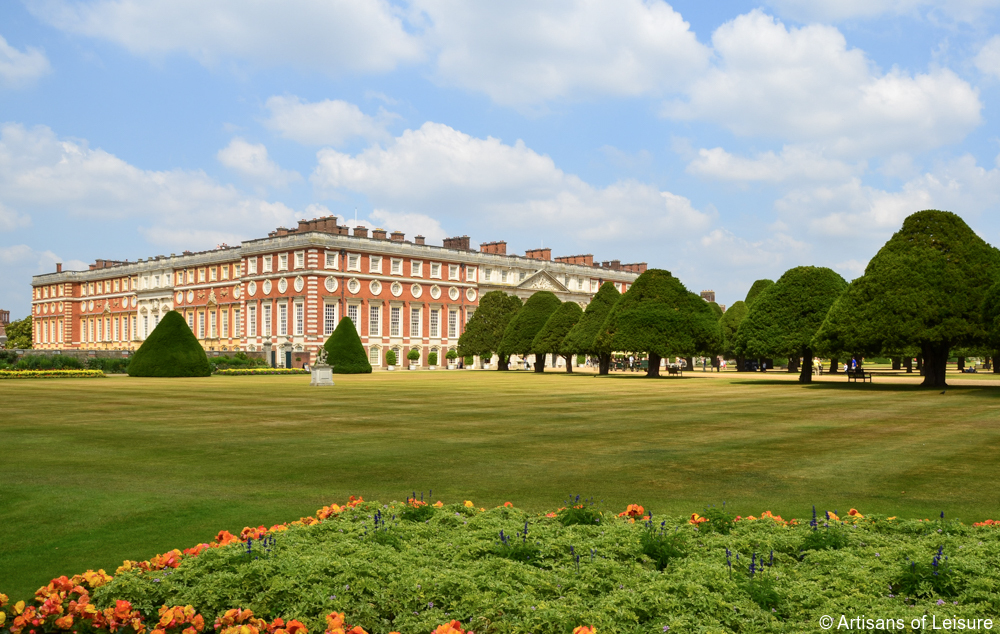 … such as Hampton Court Palace, former home of King Henry VIII…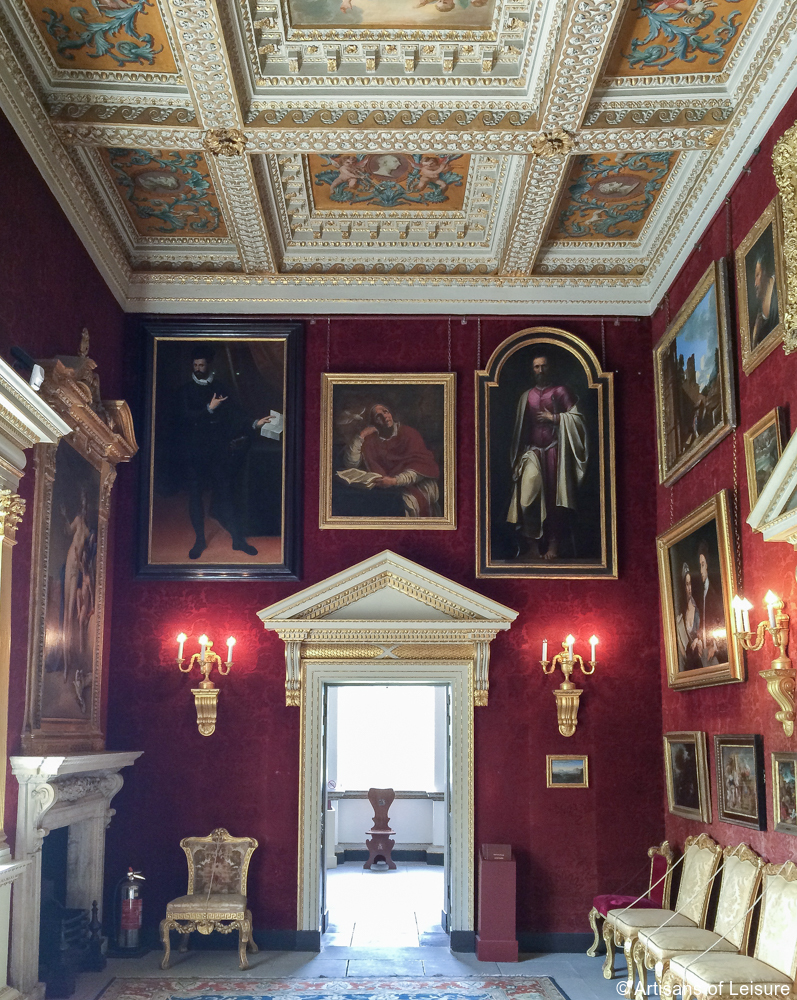 …and Chiswick House, which is renowned for its magnificent interiors. Chiswick was originally intended to be an 18th-century recreation of a Roman villa…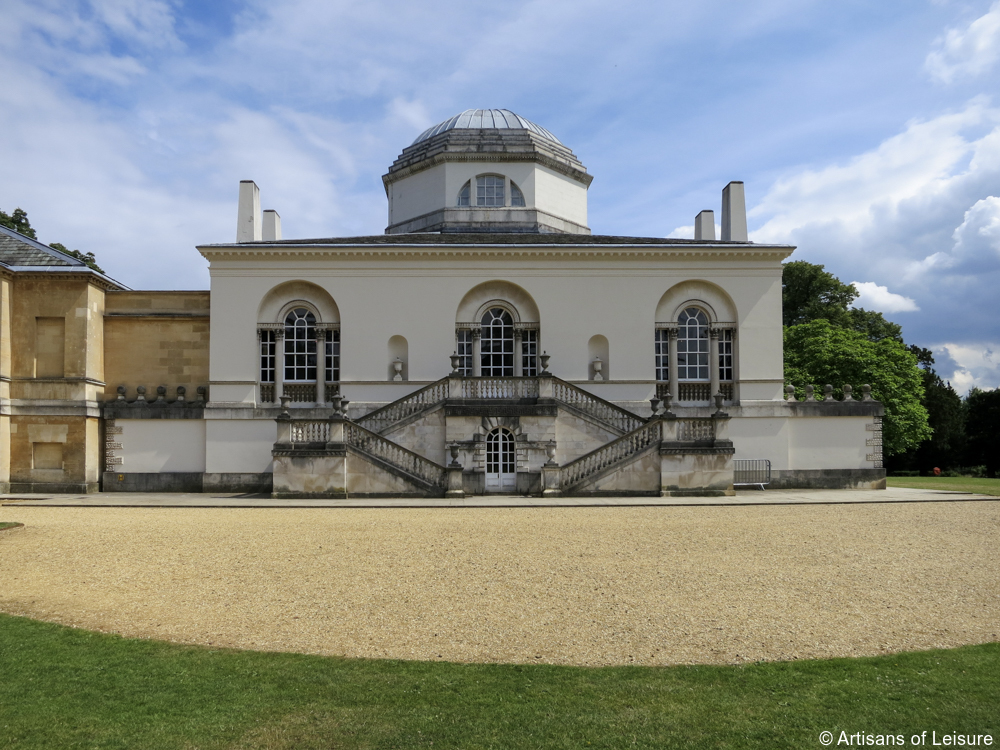 …but instead became a celebrated example of Palladian architecture within picturesque gardens.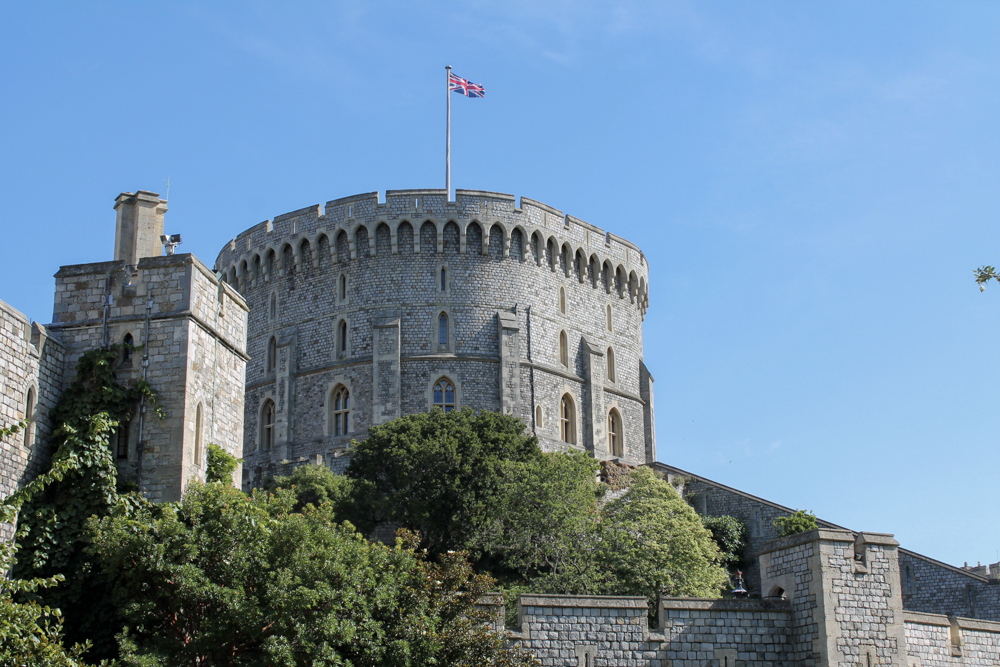 We also arrange private tours of Windsor Castle, one of Queen Elizabeth II's official residences and the oldest continuously occupied castle in the world. In addition to seeing the State Apartments, visitors can stop by the medieval chapel where Prince Harry and Meghan Markle were married.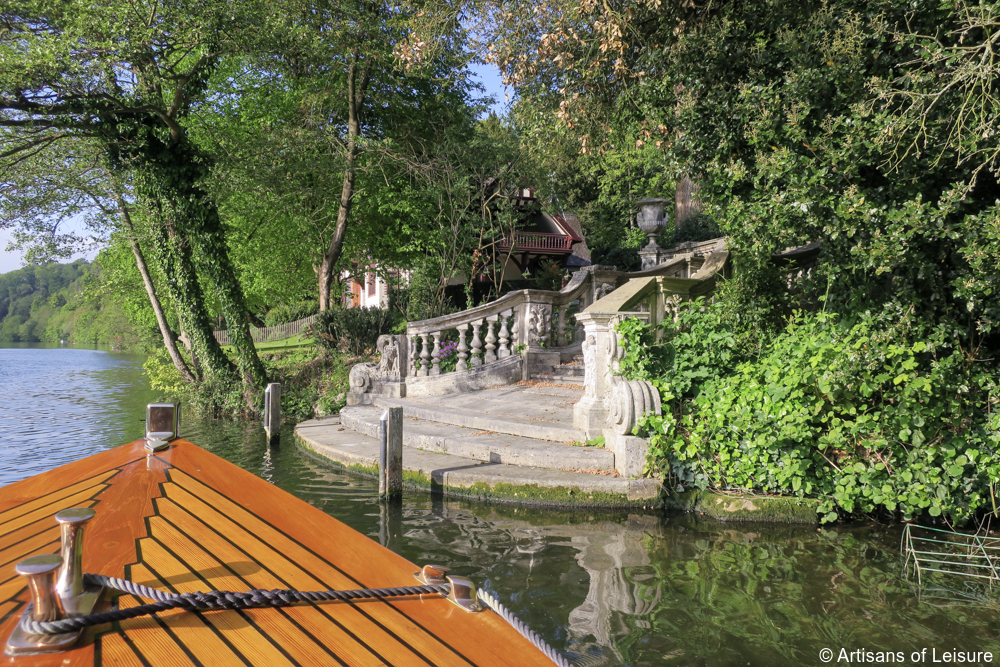 We arrange private river cruises on the River Thames…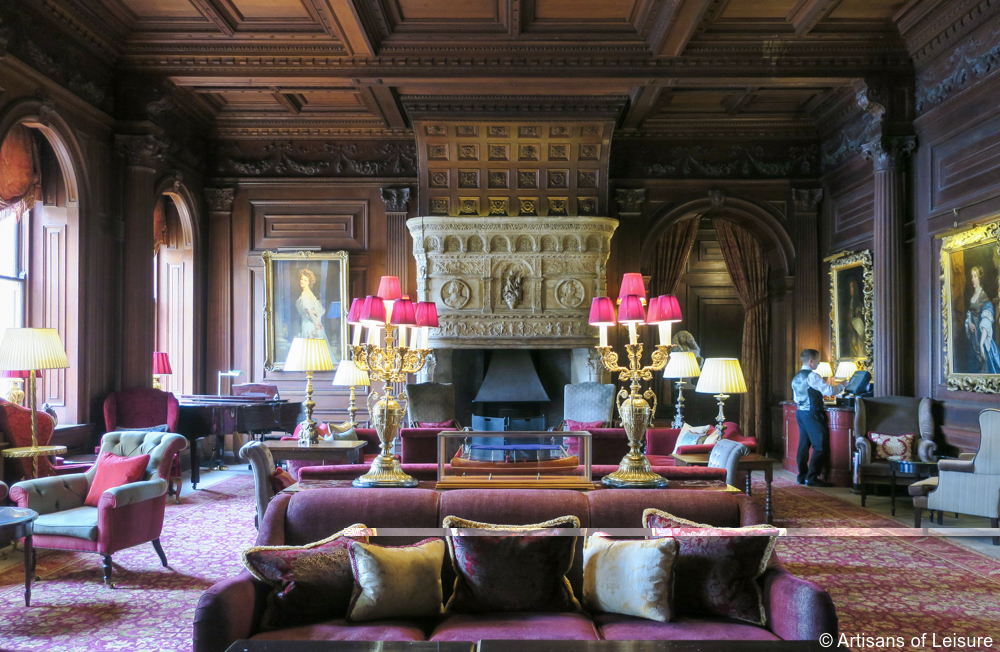 …and luxurious accommodation in historic country house hotels such as Cliveden House.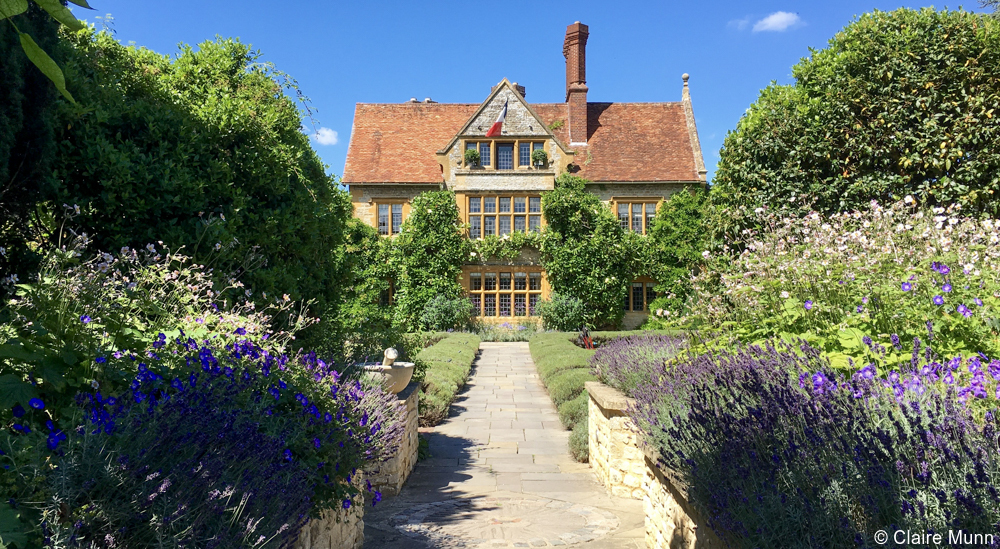 Another option during our private England tours  is to venture to the Oxfordshire countryside for a stay at one of our favorite luxury retreats…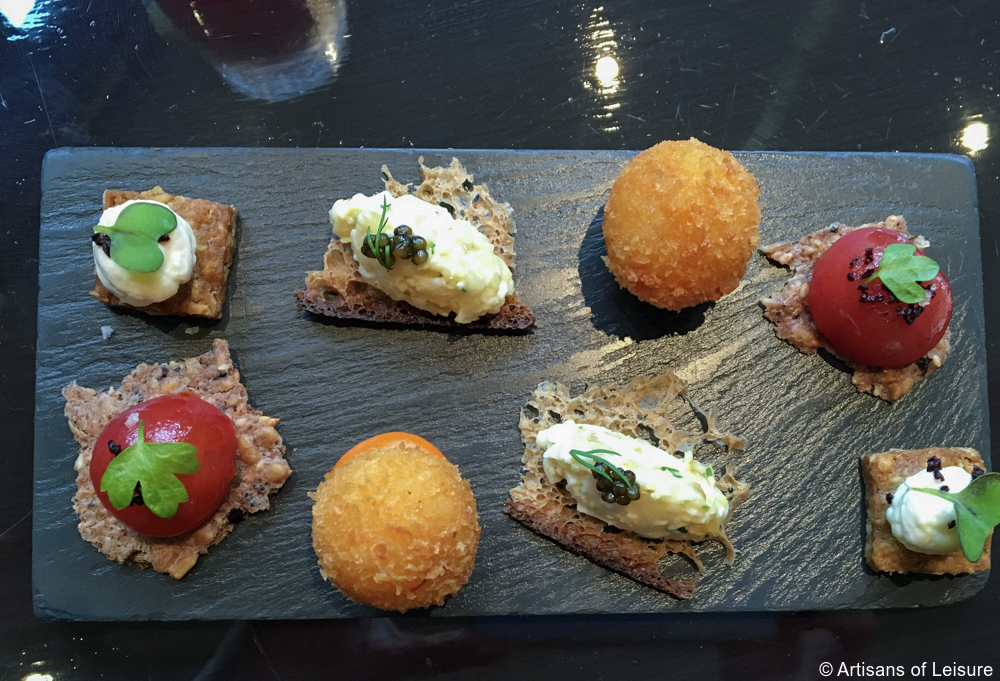 …and dine at its celebrated Michelin-starred restaurant.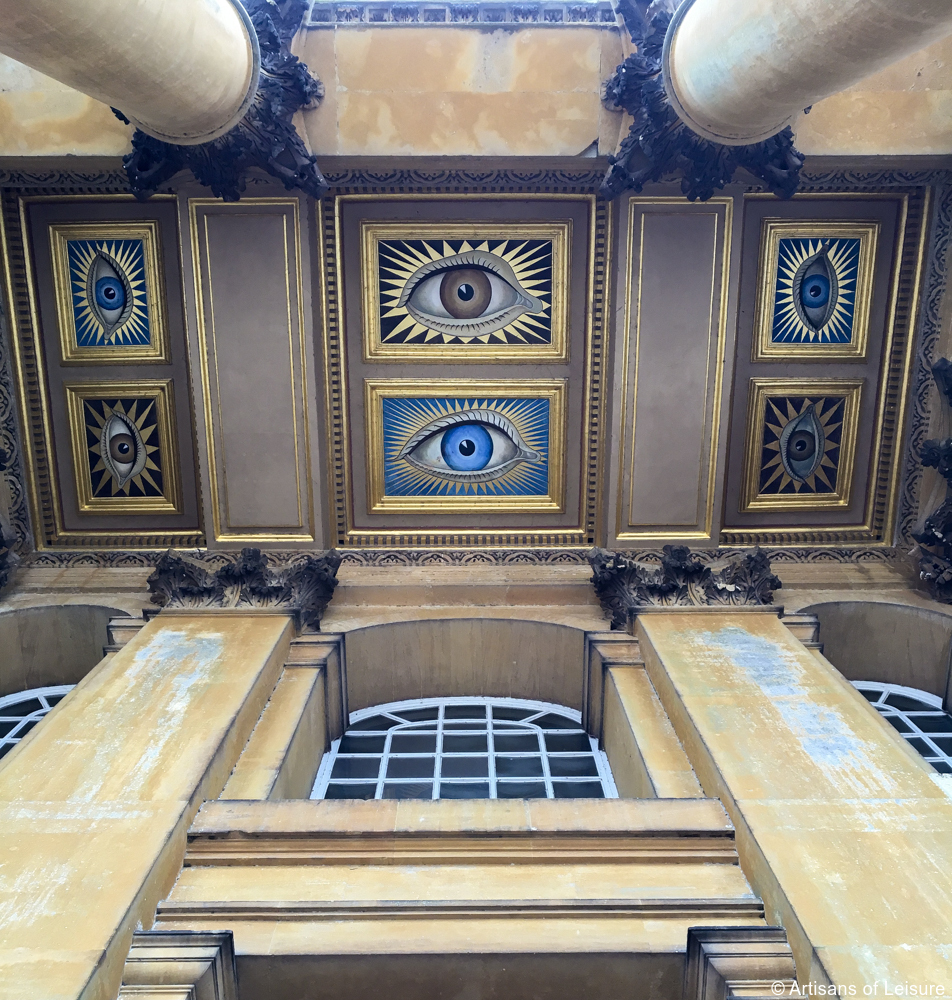 These enigmatic eyes are on the front portico of Blenheim Palace, another Oxfordshire highlight. Our expert local guides are an invaluable part of any trip and have a wealth of insider knowledge.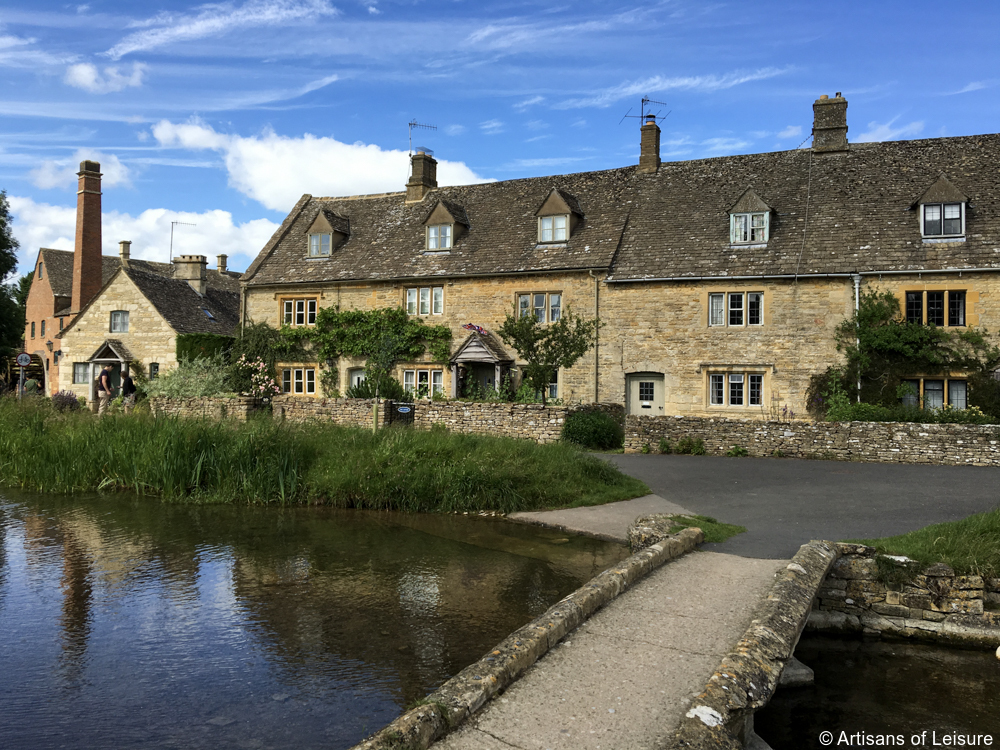 Many travelers on our England tours also enjoy visiting the Cotswolds—a beautiful part of the English countryside—to see picture-perfect villages…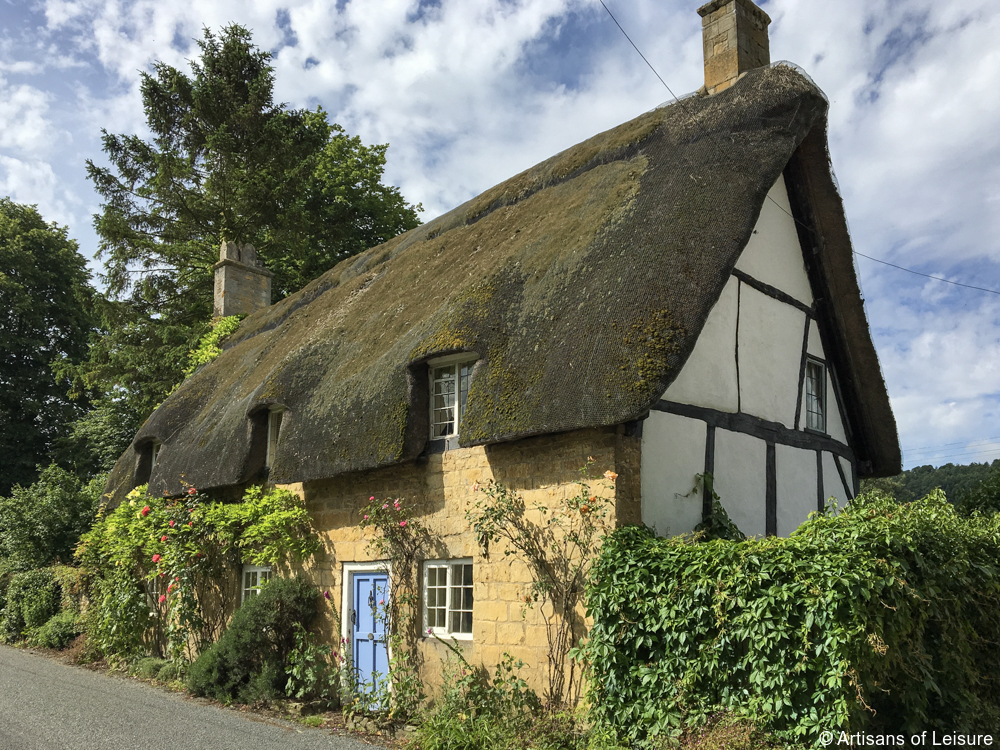 …and quintessential thatched-roof cottages.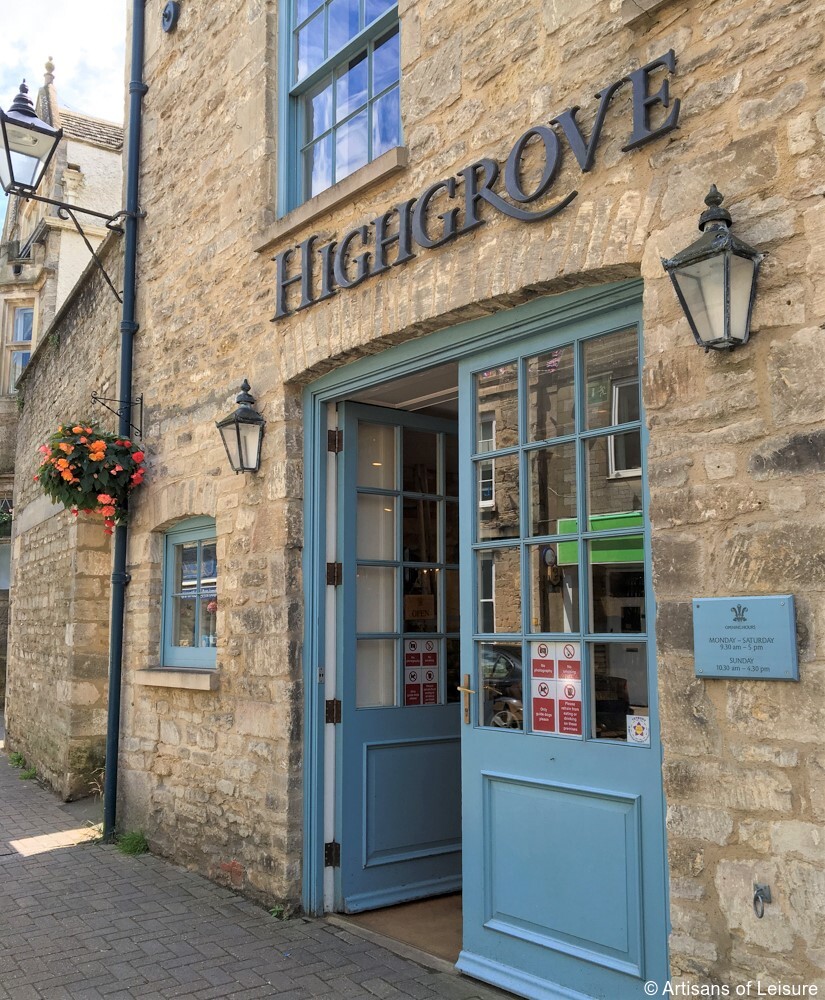 Upon request, we can arrange a tour with an expert gardener guide of the gardens at Highgrove, the private Cotswolds residence of Prince Charles and the Duchess of Cornwall.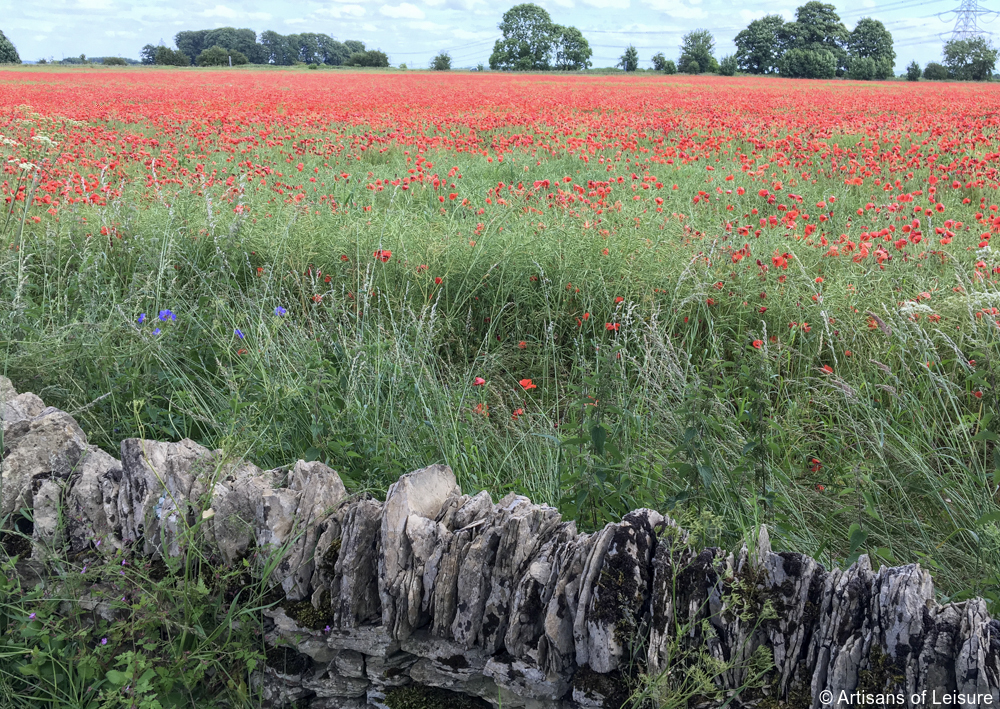 The Cotswolds region is dotted with wildflowers in the summer.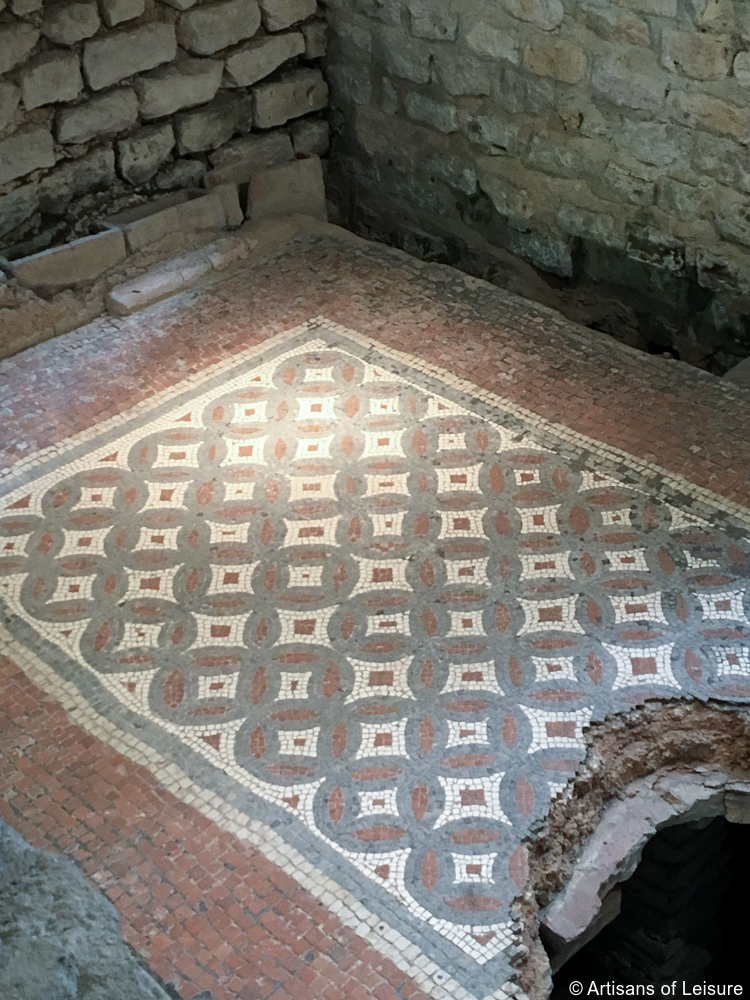 We can also include a visit to a historic Roman villa in the Cotswolds.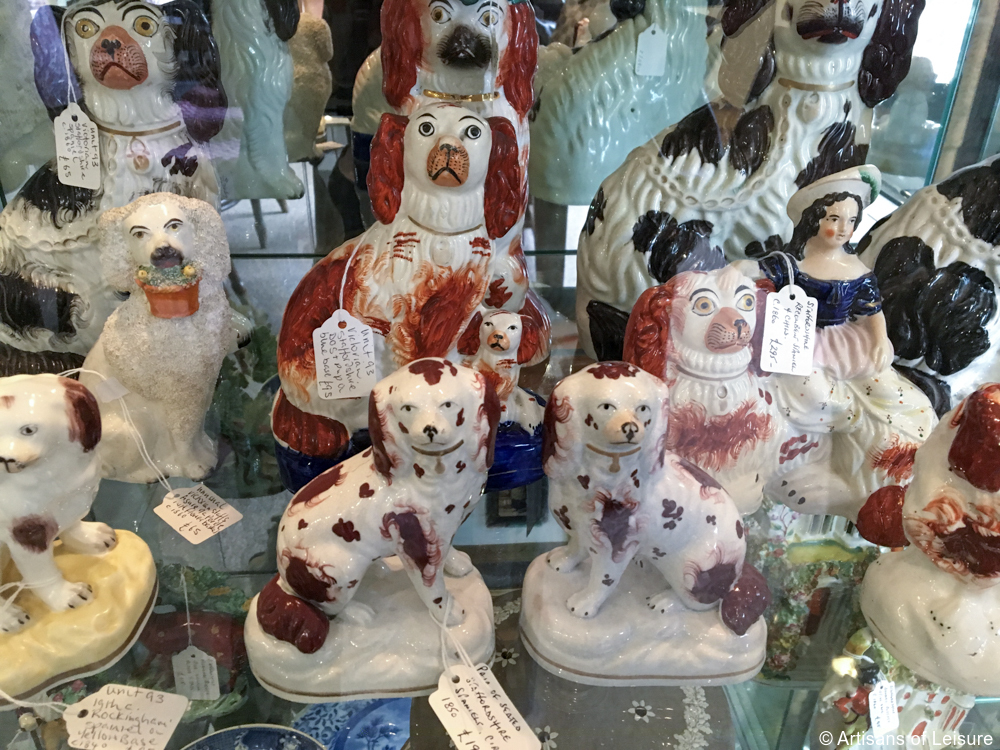 Our guides know the best places to find antiques in the Cotswolds.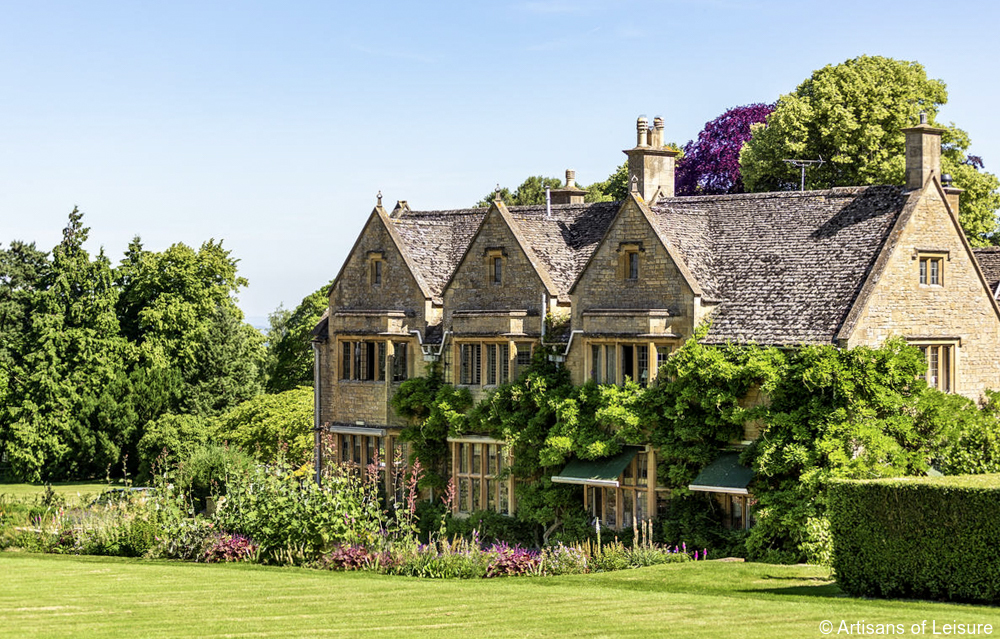 Buckland Manor is one of our favorite country house hotels in the heart of the Cotswolds.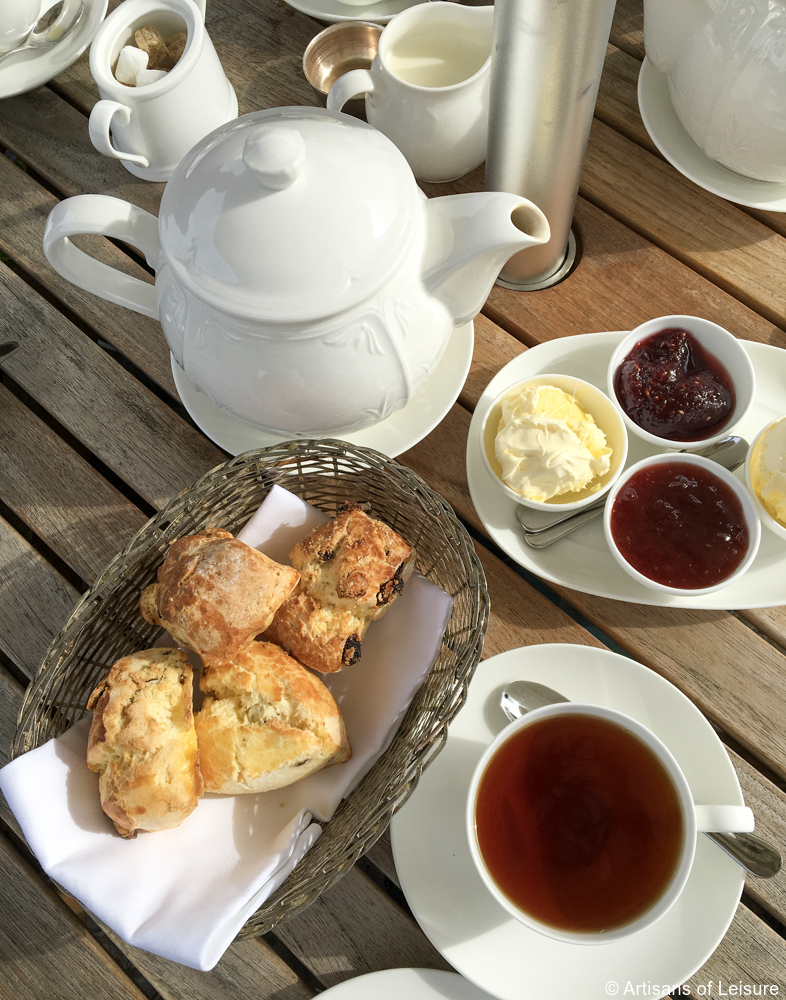 Cream tea is the perfect afternoon break at Buckland Manor. Cream tea, the informal alternative to the grander afternoon tea, comprises a steaming pot of tea and scones with jam and clotted cream.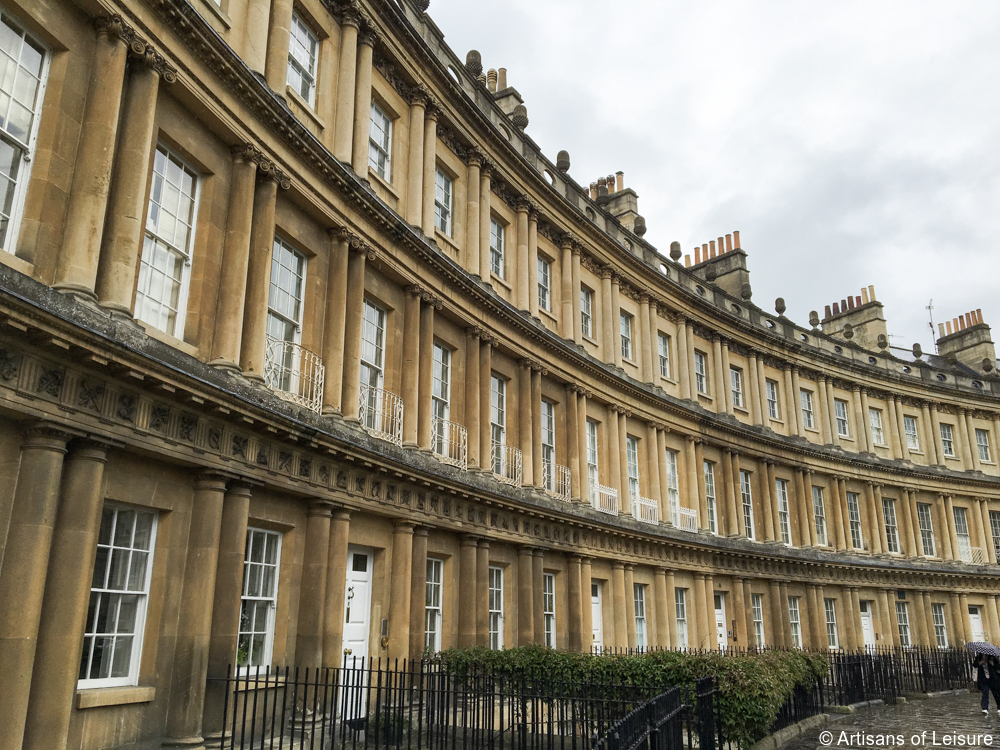 Near the Cotswolds is Bath, famous for its well-preserved Georgian architecture, natural hot springs and ancient Roman history.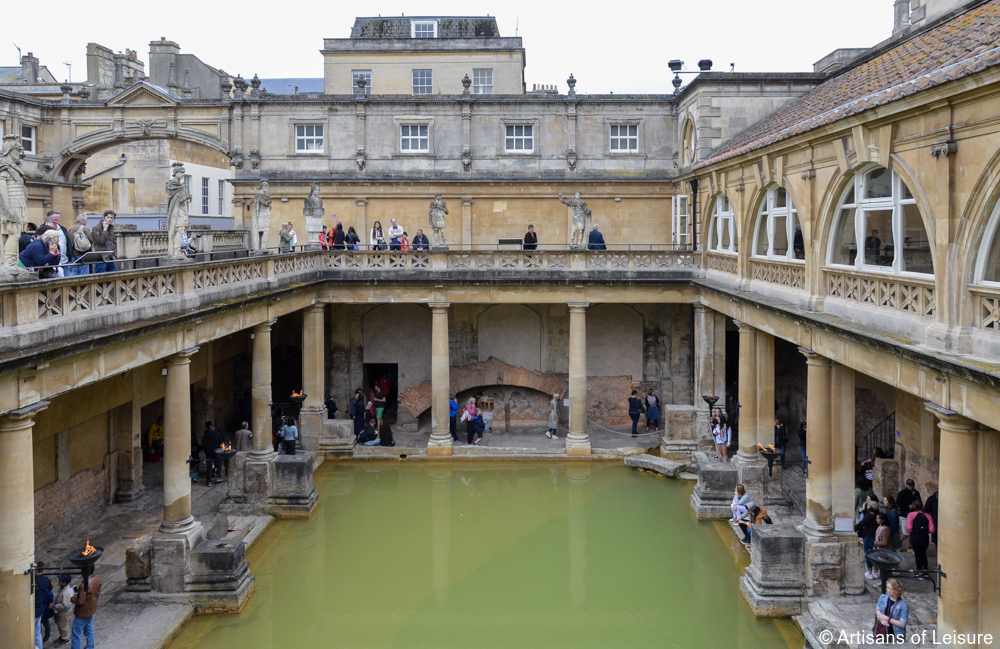 Our private touring includes the fascinating remains of Bath's rich heritage, such as the extensive Roman baths.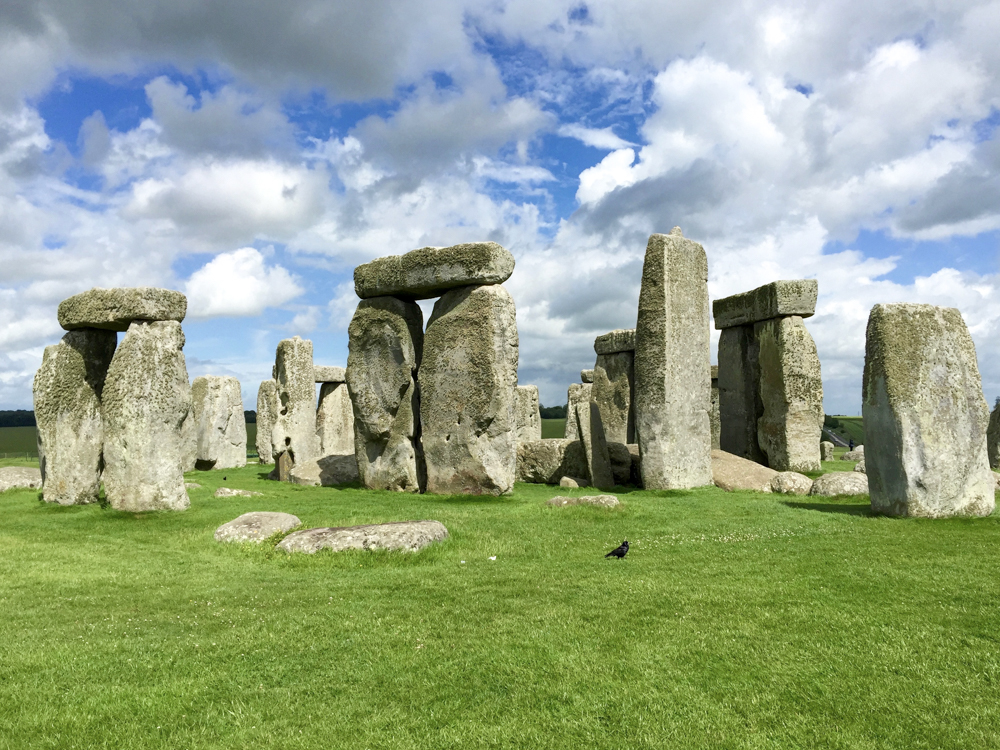 Farther south are iconic Stonehenge, a highlight of many of our private England tours…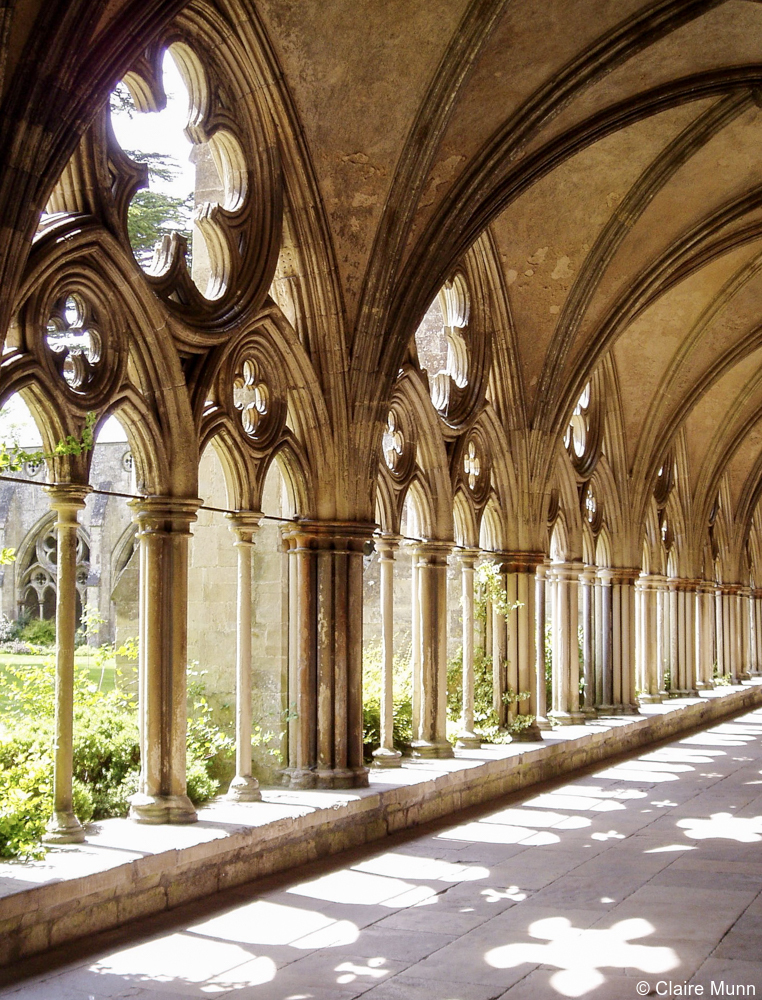 …and Salisbury Cathedral. The church is an incredible example of English medieval architecture and also houses one of the best-preserved original copies of the Magna Carta.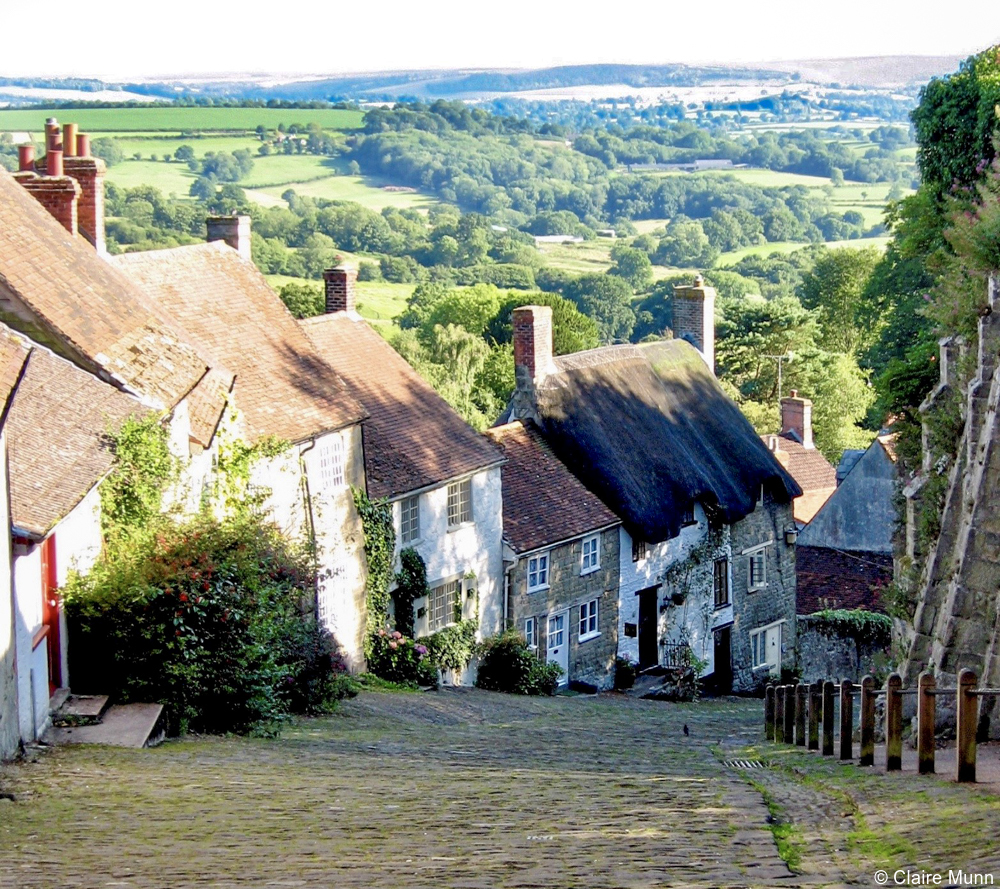 Also in the region is Gold Hill in Shaftesbury, which is known for its beautiful thatched cottages and views of the South Downs.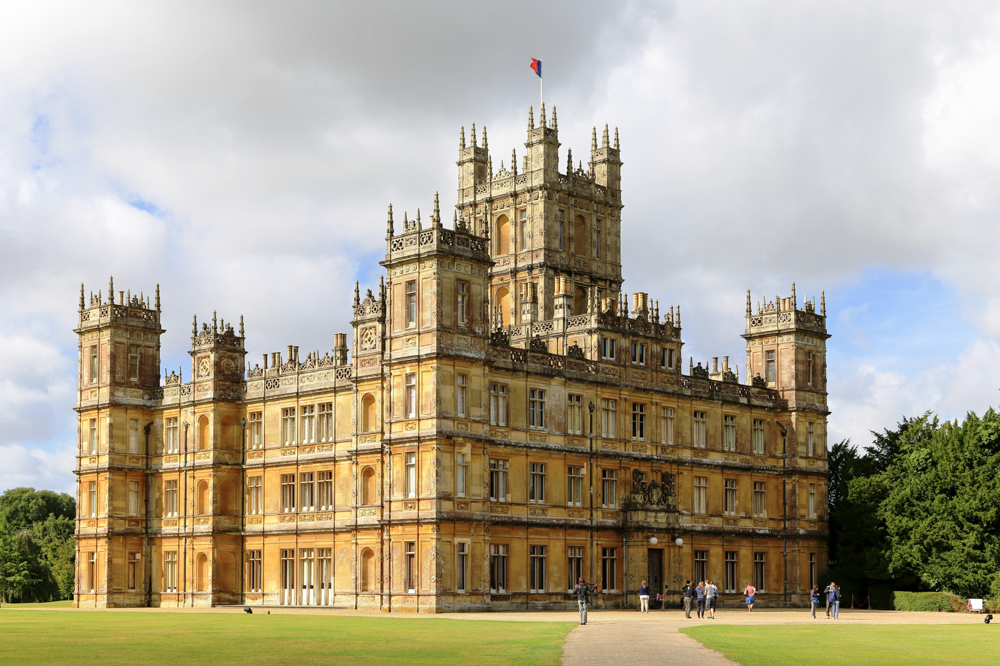 Highclere Castle is a favorite stop in beautiful Hampshire. Made famous as the filming location for the Downton Abbey TV series, it has impressive interiors, beautiful formal gardens and a fascinating collection of ancient Egyptian artifacts.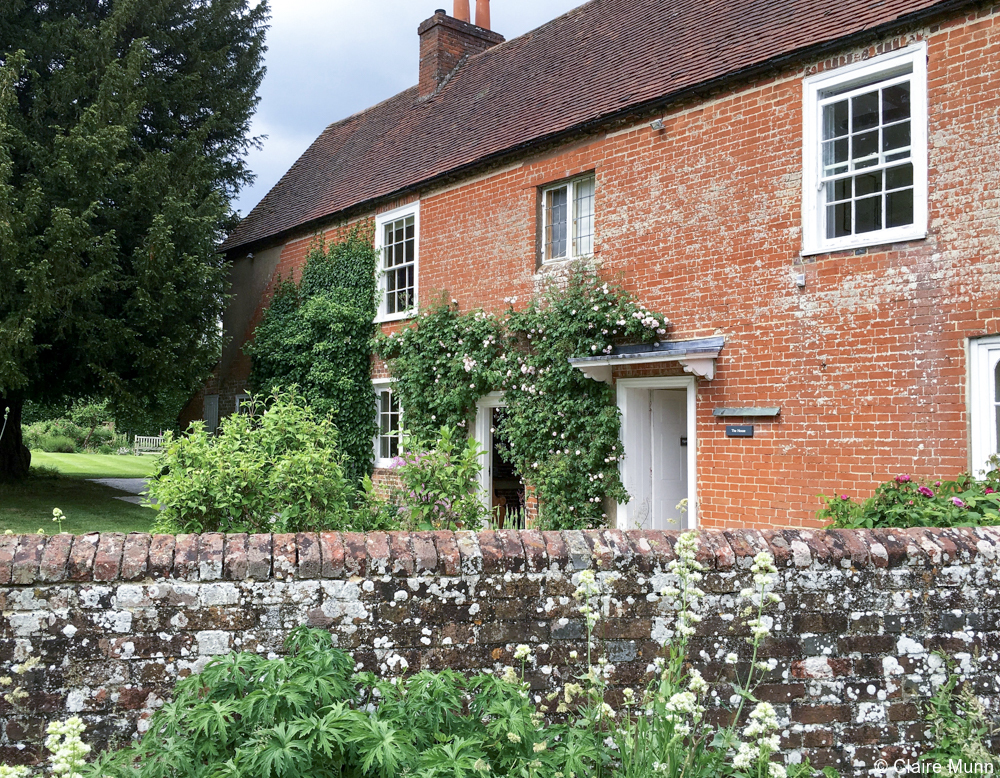 We can arrange visits to a variety of
literary destinations
in the south of England, such as Jane Austen's House, where the author wrote many of her major works.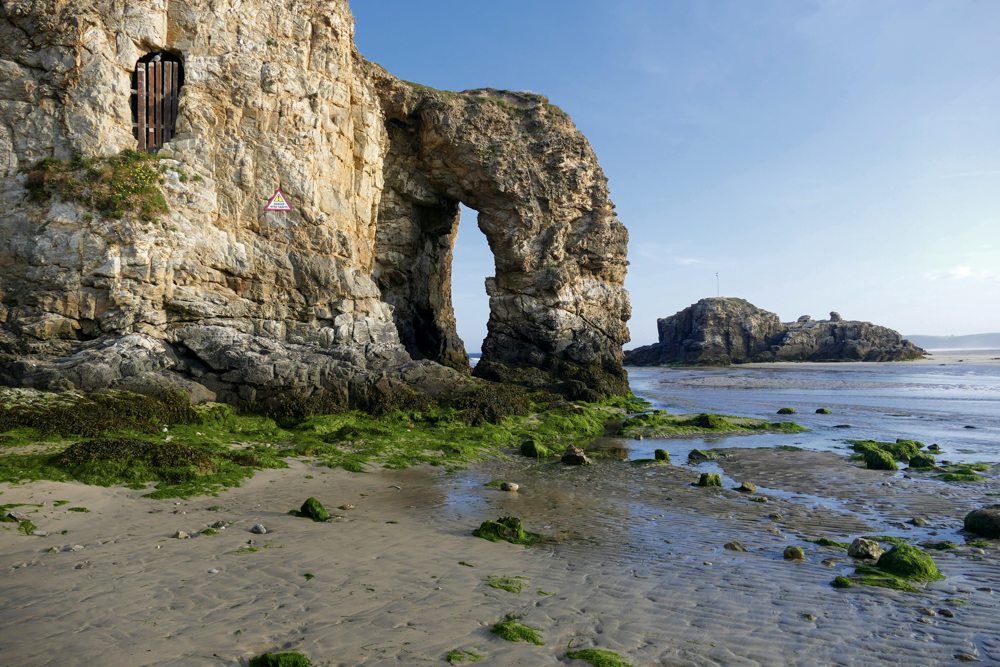 In far southwestern England, we arrange private touring in Cornwall, a region of beautiful villages, lush gardens and dramatic coastlines that's also rich in history and has ties to the Arthurian legends.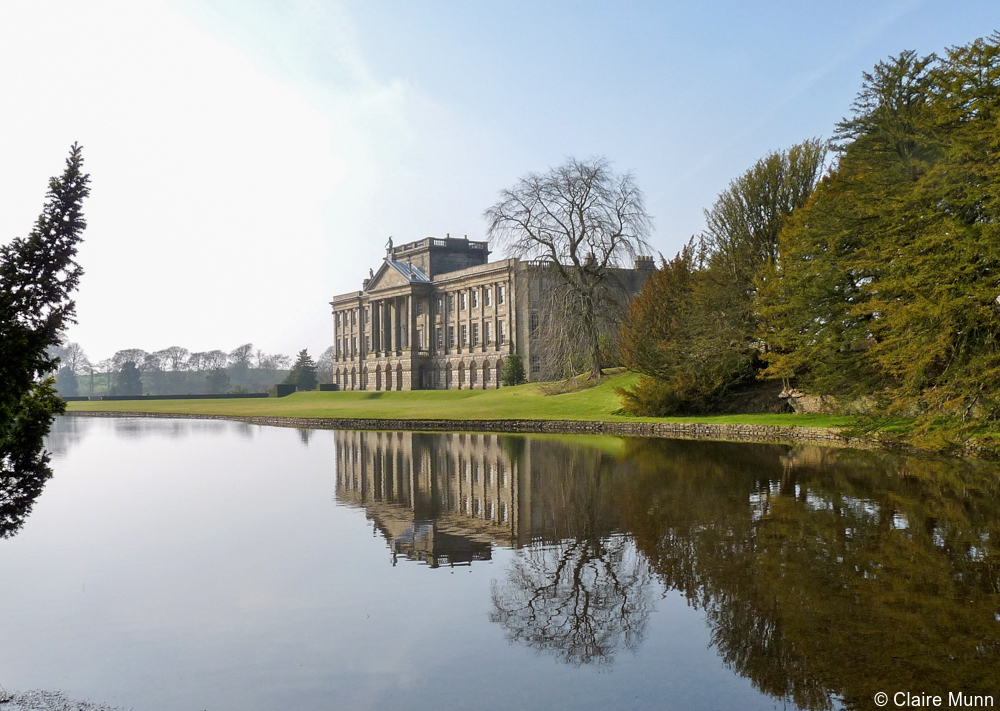 We can arrange private, expert-led tours of historic stately homes throughout the country, such as Lyme Park, which was immortalized in the BBC adaptation of Pride & Prejudice.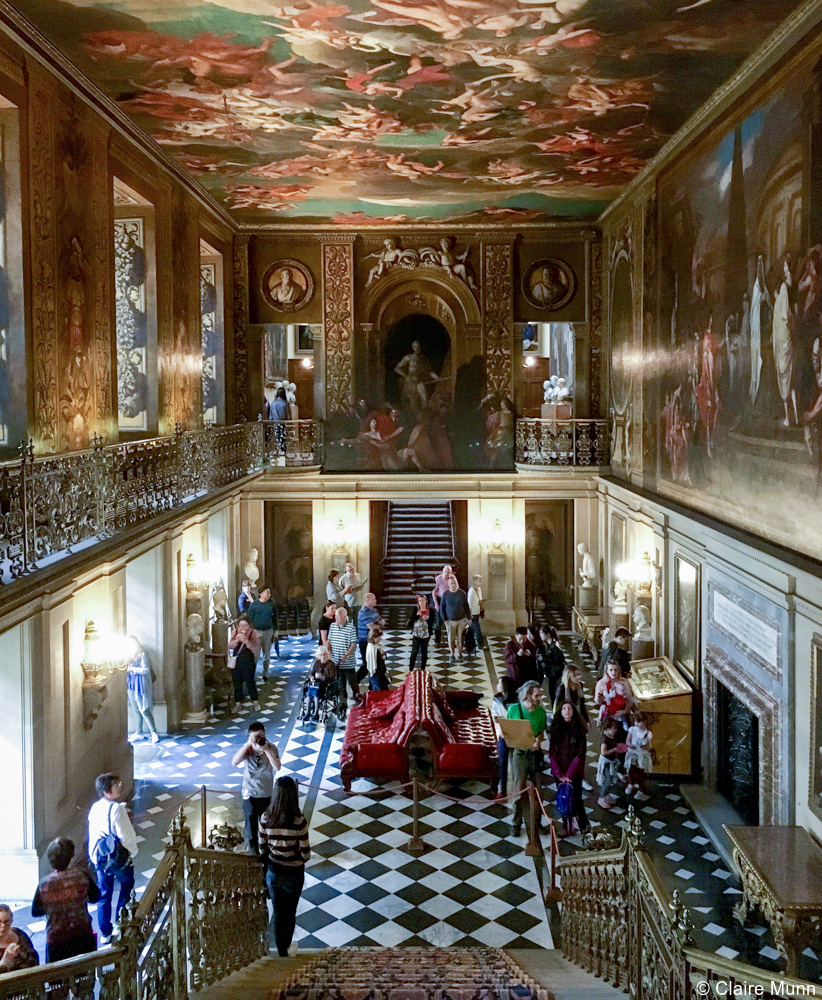 A quintessential part of England's cultural history, many historic stately homes are still privately owned but are open to the public and worth visiting for their architecture, interiors, art collections and gardens.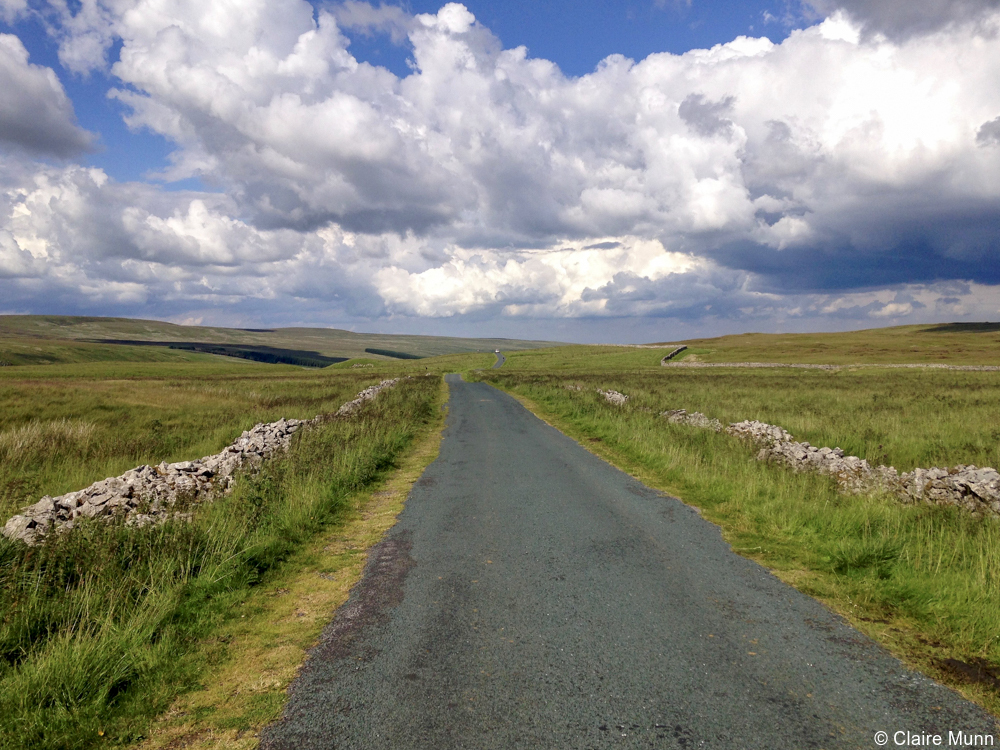 In the north of England are the beautiful Yorkshire moors.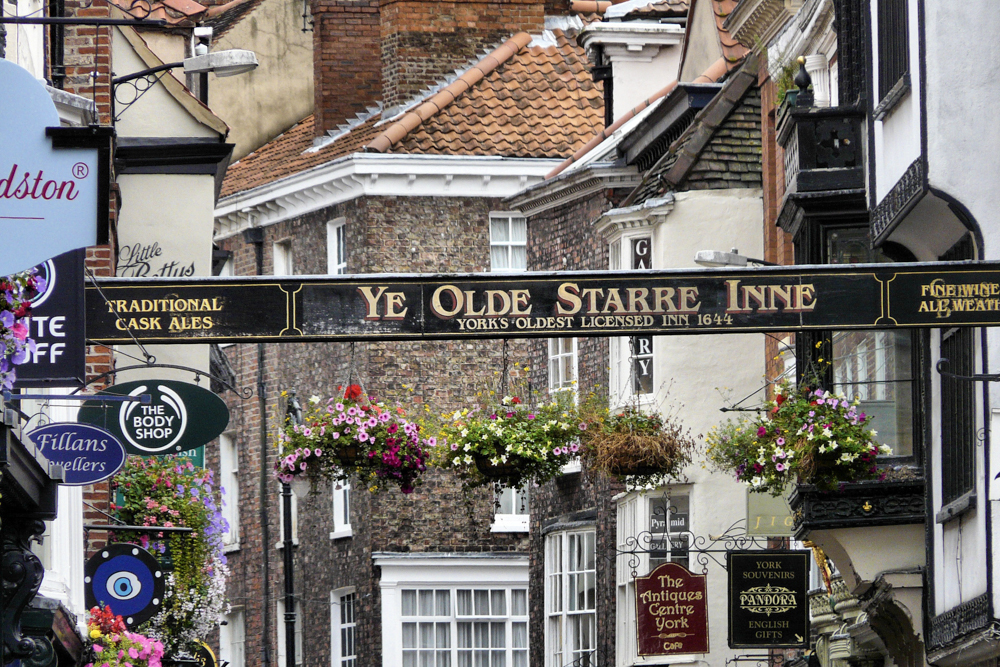 While in the north, many of our travelers enjoy exploring the well-preserved medieval streets in the historic city of York with their private guide.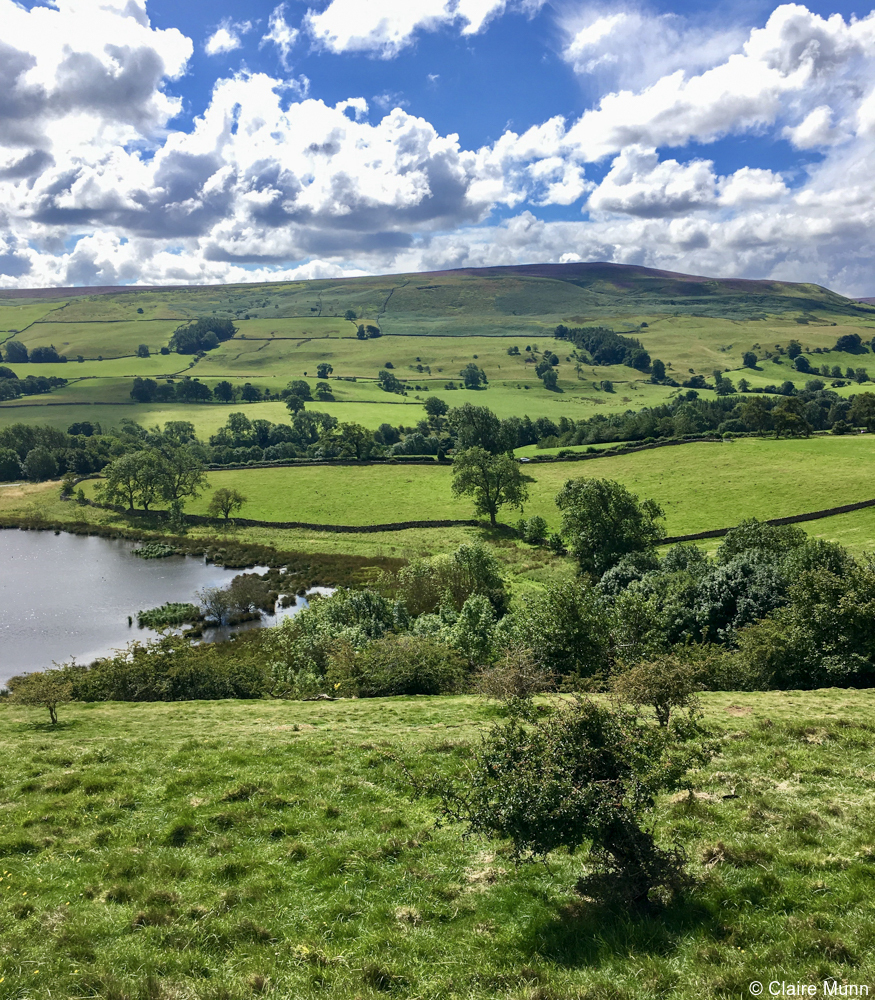 Yorkshire also has many historic market towns, castles and literary locations.

The Lake District in northwestern England is a national park famous for its incredible landscapes, ancient history and literary associations.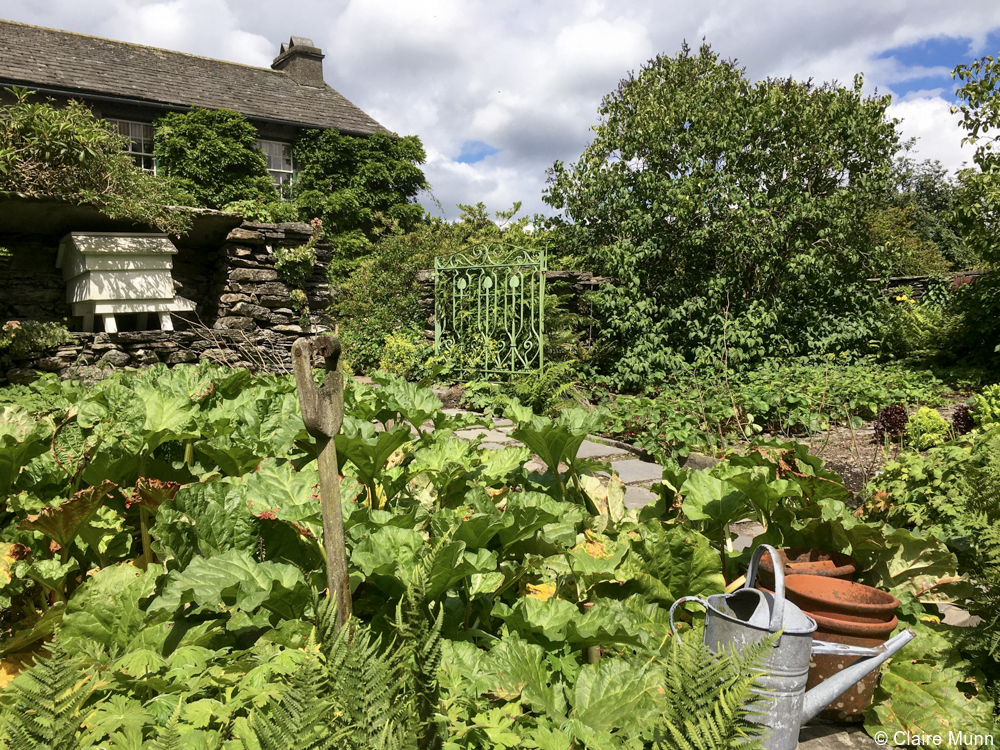 Our private touring in the Lake District features literary locations such as Beatrix Potter's house and garden, the setting for many of her stories and illustrations.
Our expert guides take travelers to off-the-beaten-path locations around the country, such as a prehistoric stone circle in the Lake District.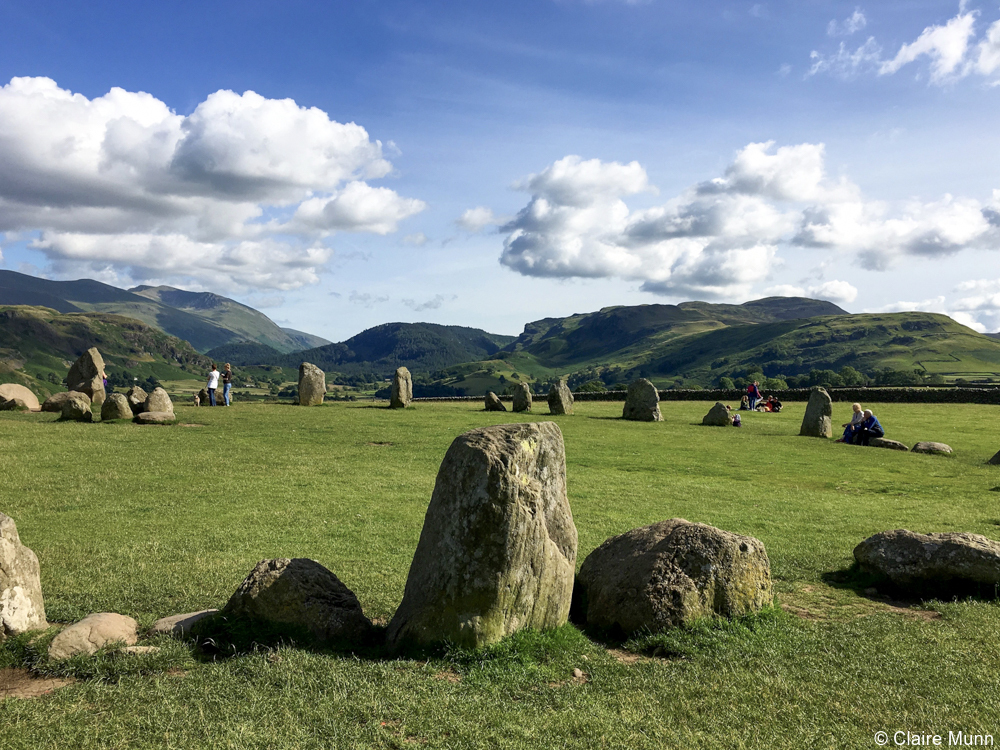 Contact one of our
England
travel specialists to plan a private, customized tour of England.
Destinations: England, Europe, UK
Tags: afternoon tea, antiques, art and design tours, art fairs, Bath, Cornwall, Cotswolds, England, England culinary tours, England family tours, England tours, English country houses, family tours, Harry Potter, Harry Potter film studios, Harry Potter touring, insider shopping, interiors, Kew Gardens, Lake District, literary tours, London tours, luxury England garden tours, luxury England tours, luxury London tours, museum tours, Oxford, Oxfordshire, tea, York, Yorkshire