October 17, 2016
Just Back: The Best of Spain
We recently returned from a private tour of Spain, including time in Barcelona, San Sebastian, Pamplona, Mallorca, Madrid and Seville. We love Spain for its fascinating culture and history, vibrant cities, beautiful landscapes, and delicious food and wine.
We began in Barcelona. One of our favorite cities in Europe, Barcelona has great energy, incredible architecture and fantastic cuisine.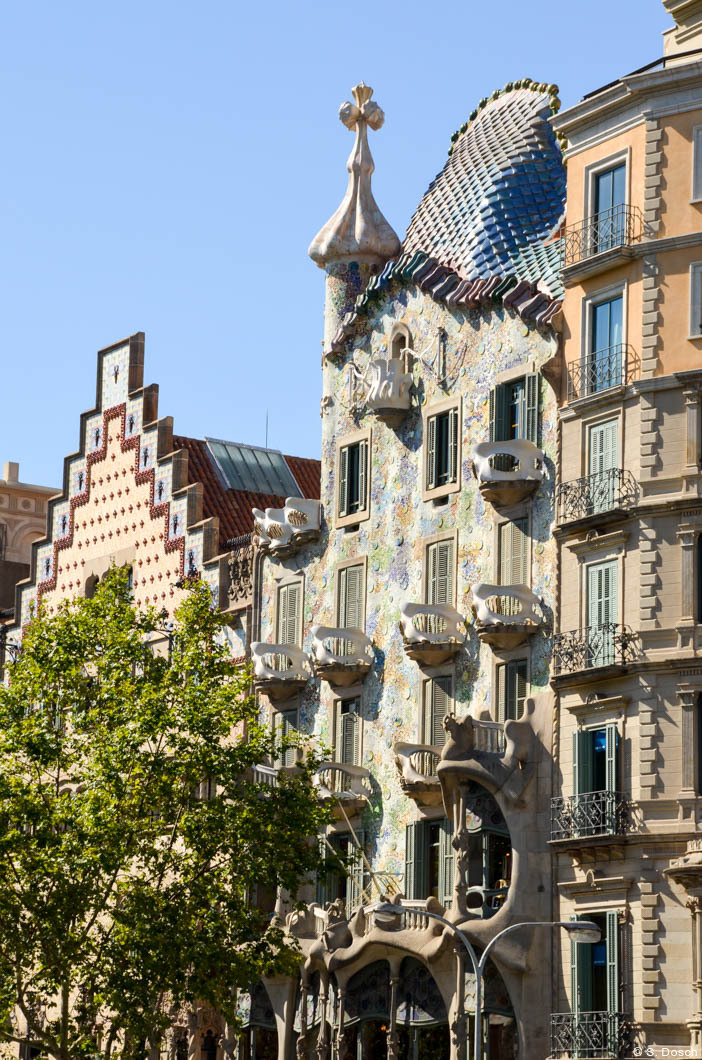 The enormous Sagrada Familia church (Templo Expiatorio de la Sagrada Familia) is always fascinating, even if you've seen it before. This masterpiece by Antoni Gaudi—Spain's most famous modernist architect—is still under construction, so each visit is different, with new stages being completed regularly.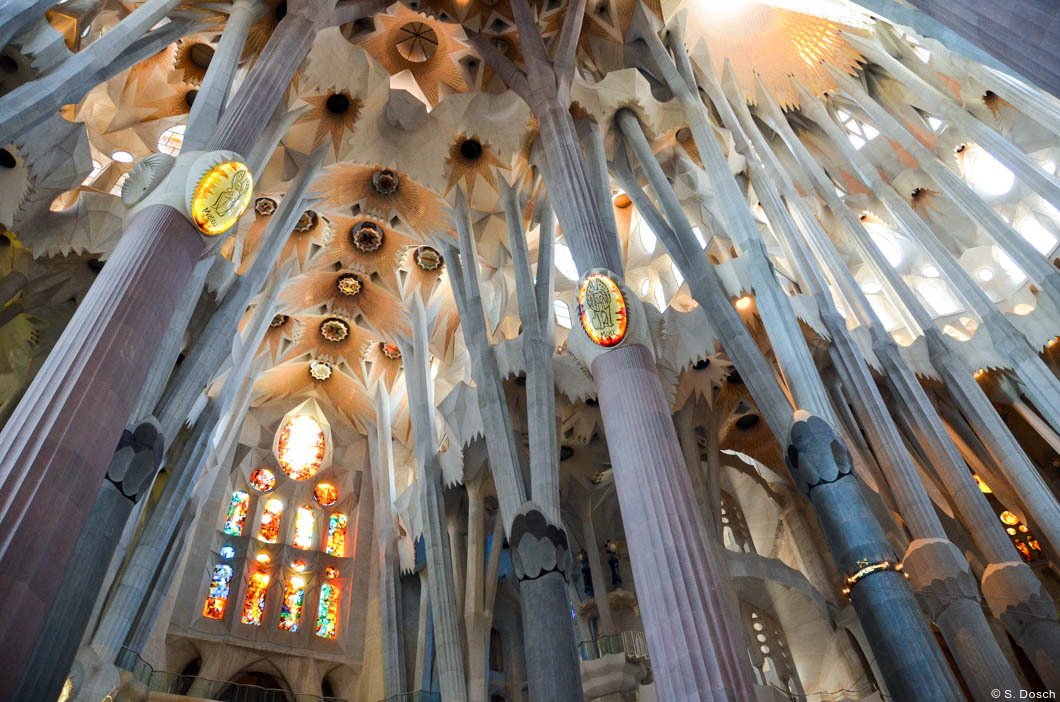 Barcelona is renowned for its cutting-edge chefs and superb cuisine. It's a great place to sample fresh seafood…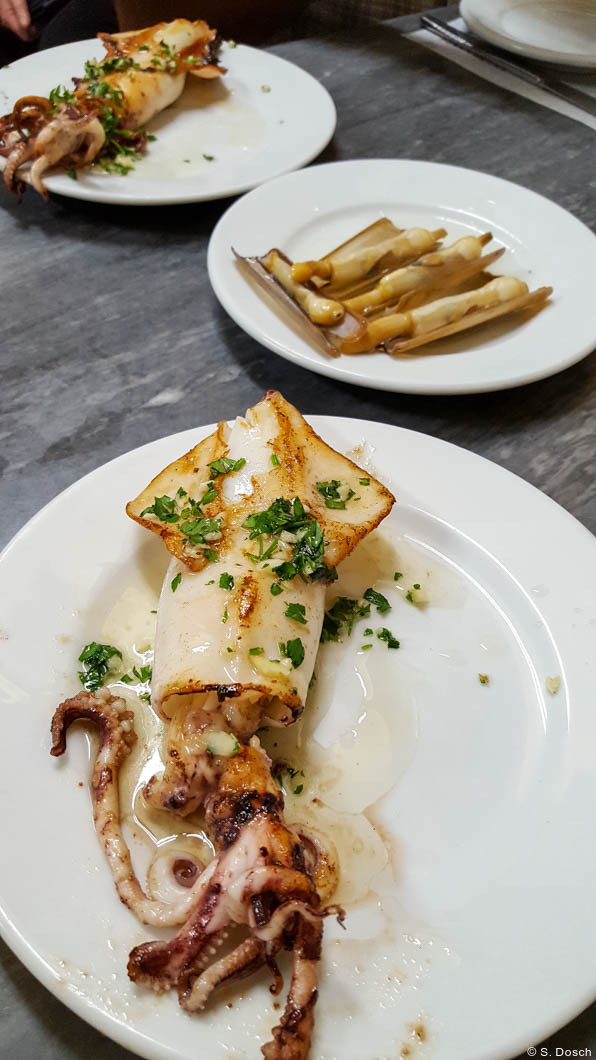 …and tapas like bombas, a local specialty made with mashed potatoes and meat.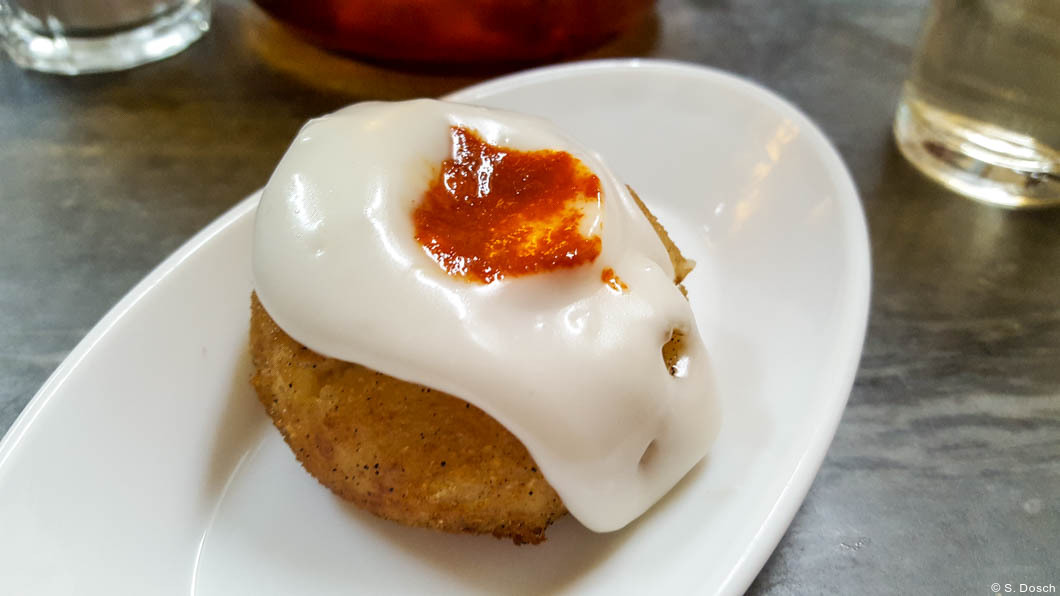 We arrange the best private guides in Barcelona for our travelers. All of our tours include exploring Barcelona's historic neighborhoods…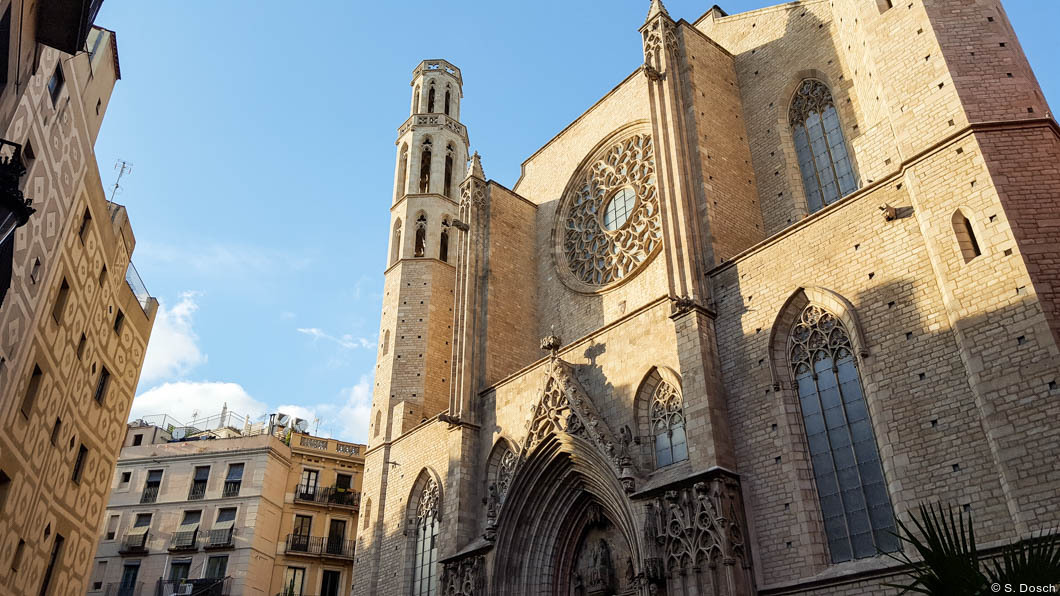 …architectural sites like Gaudi's Park Guell…
…and favorite local markets…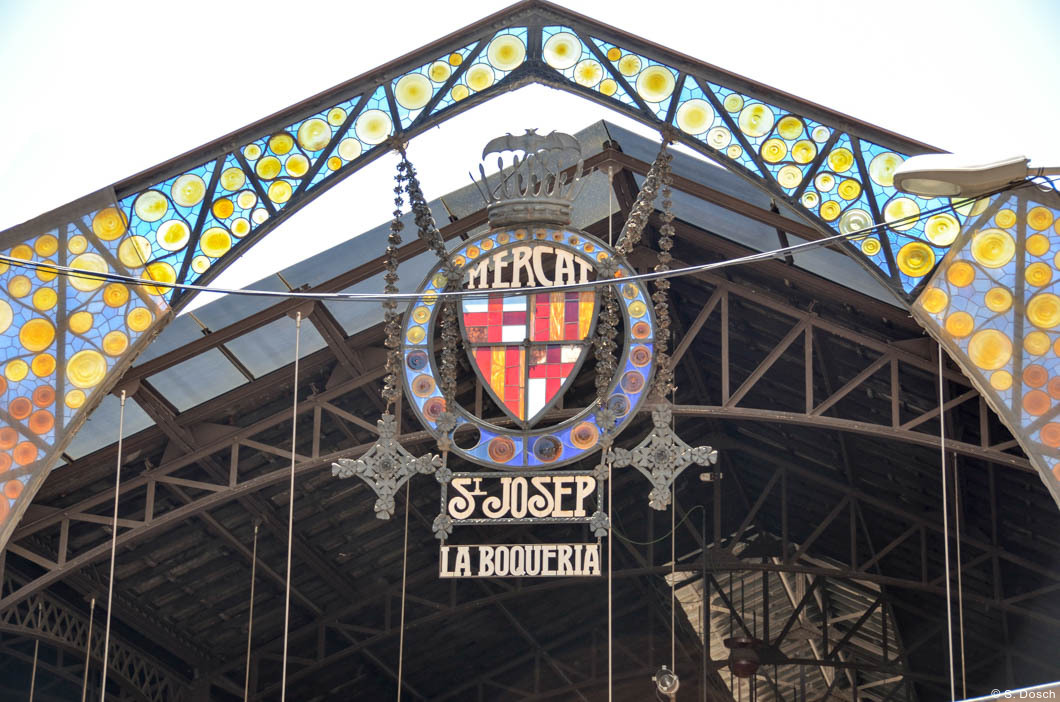 …like the famous La Boqueria.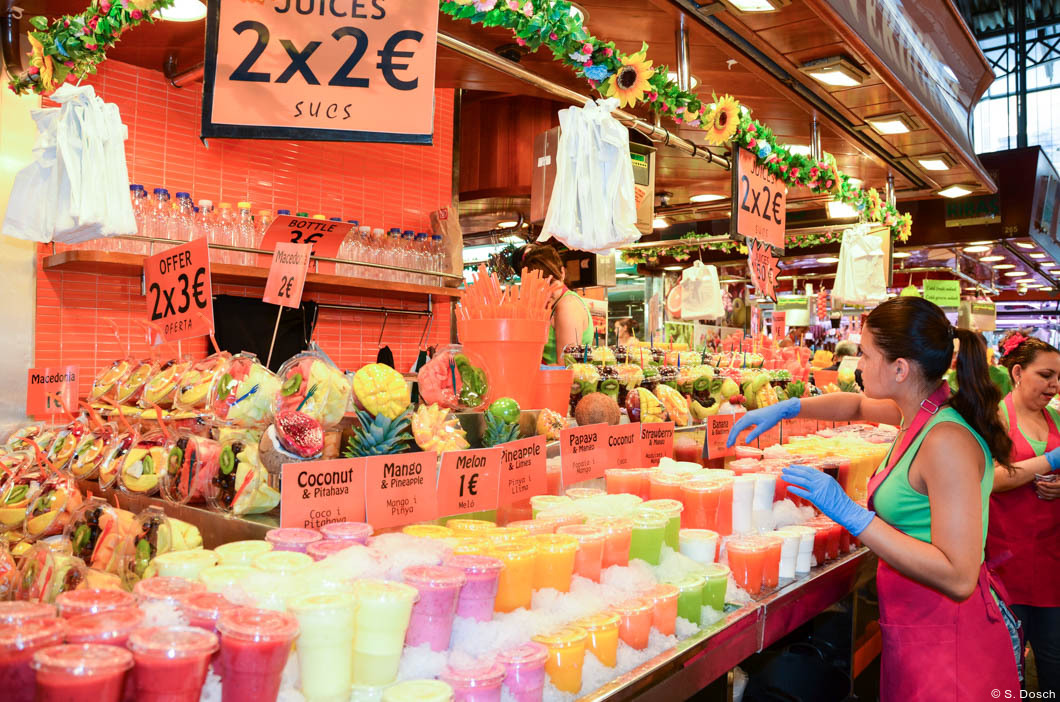 One of our preferred luxury hotels in the city, the Mandarin Oriental Barcelona, is located in the heart of the city. Its rooftop terrace overlooks the Passeig de Gracia, a boulevard known for its iconic modernista buildings and upscale shops.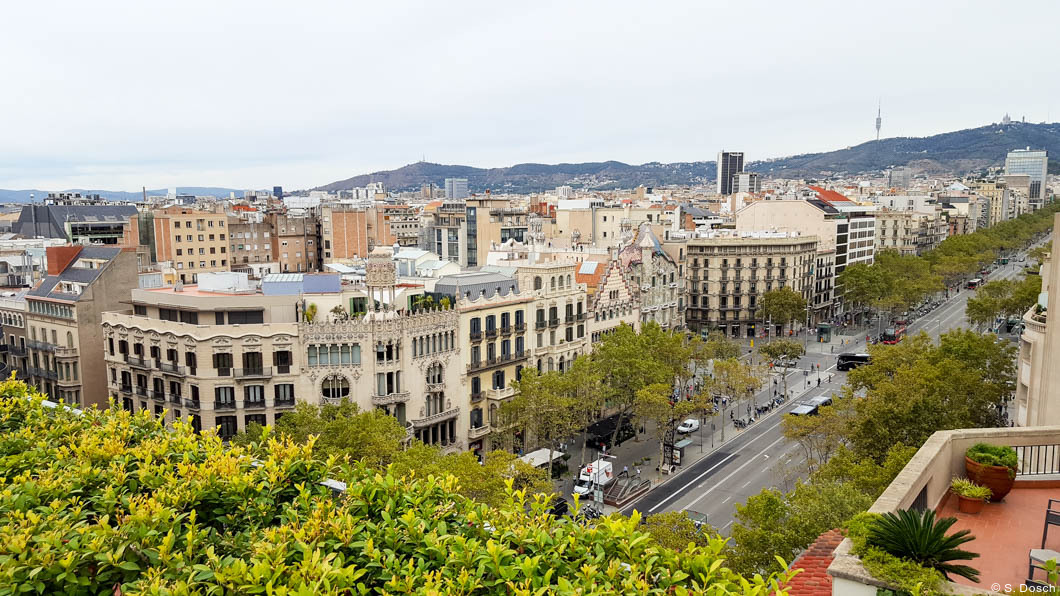 The Hotel Arts is another favorite luxury hotel. With its beachside location, pool and fantastic restaurants, it's a great resort experience that's just outside the city center.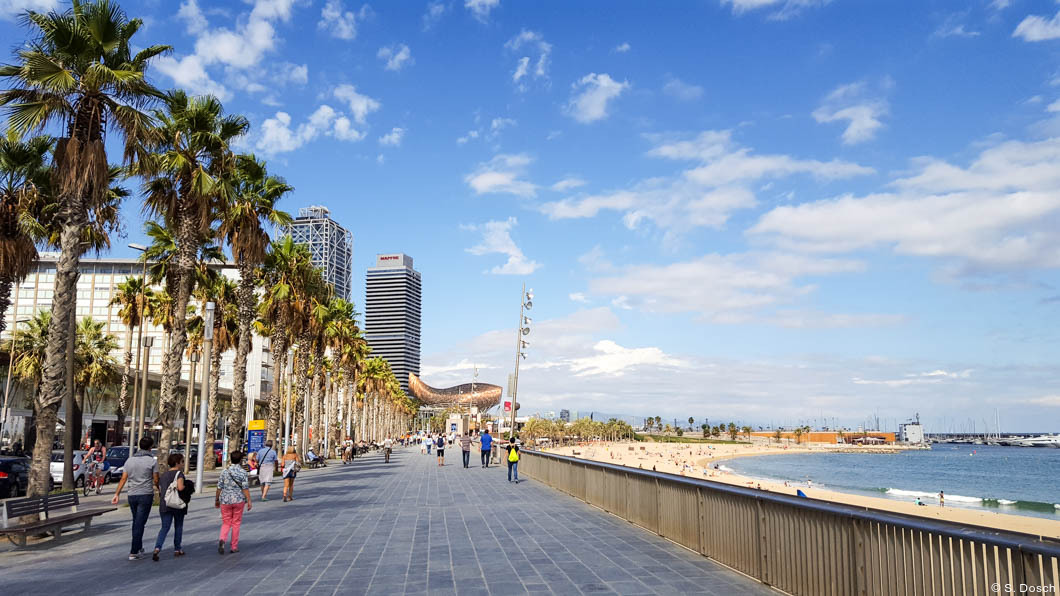 Next, we visited San Sebastian in the Basque Country of northern Spain. San Sebastian is perhaps best known for its food scene. However, the city is also worth a visit for its stately architecture, charming old town and beautiful beaches.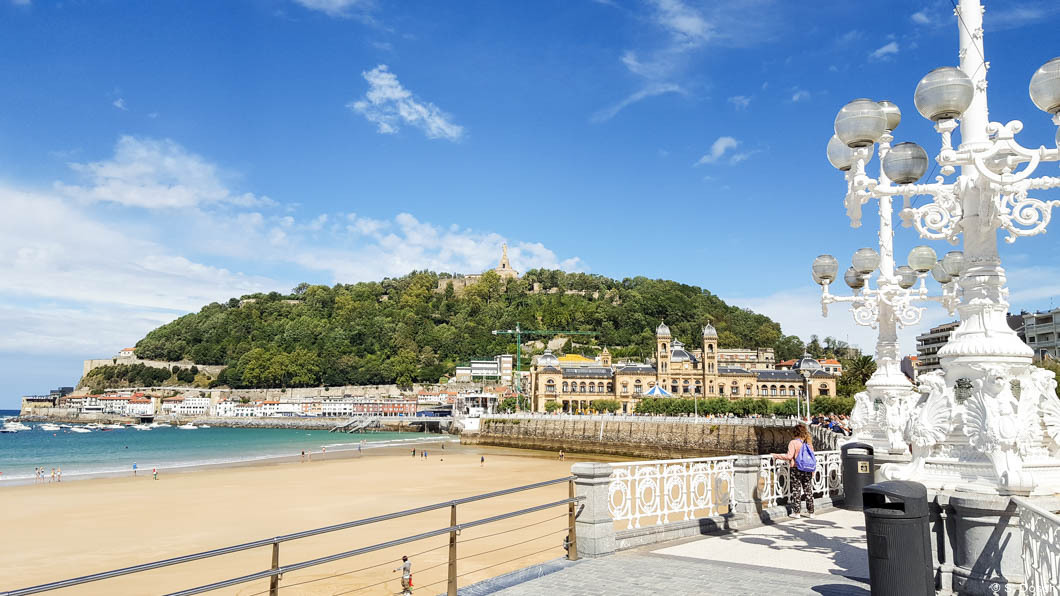 We love walking around the old fishing port and stopping for a lunch of fresh fish, then continuing along one of the many seaside promenades.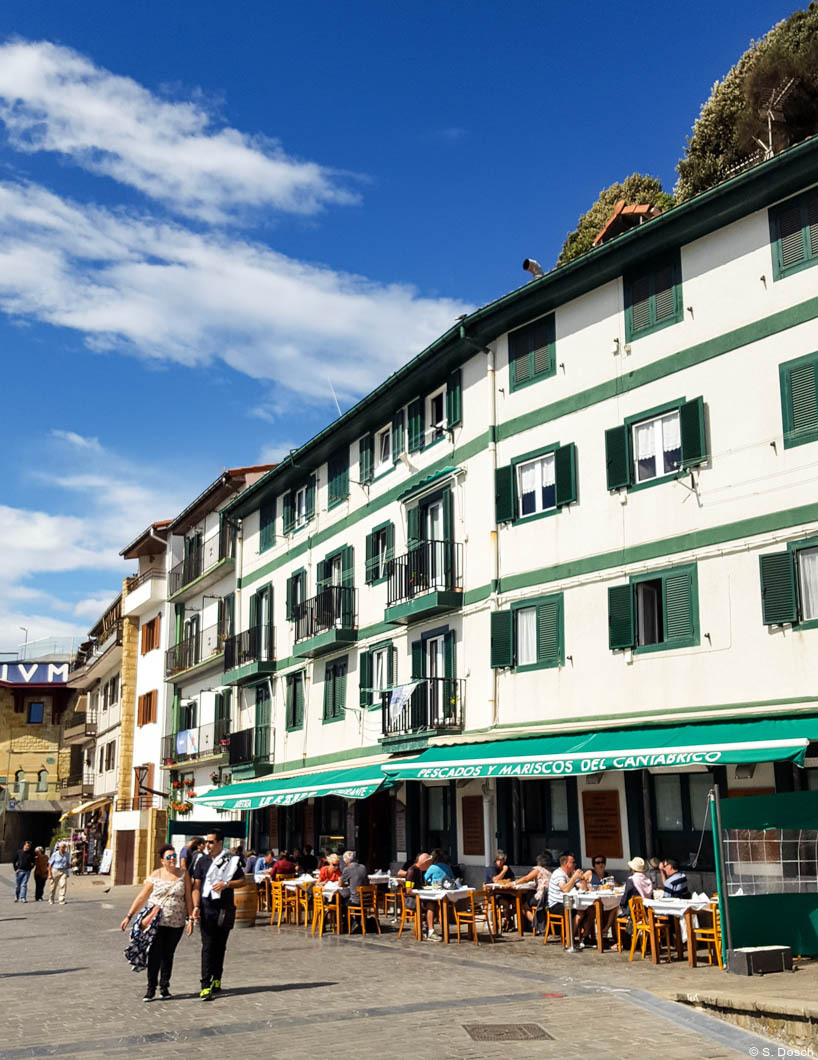 San Sebastian is an excellent place to sample pintxos, or Basque tapas. We arrange private tasting tours through the old quarter, which is crammed with dozens of tiny pintxos bars. We also arrange cooking classes at private gastronomic societies.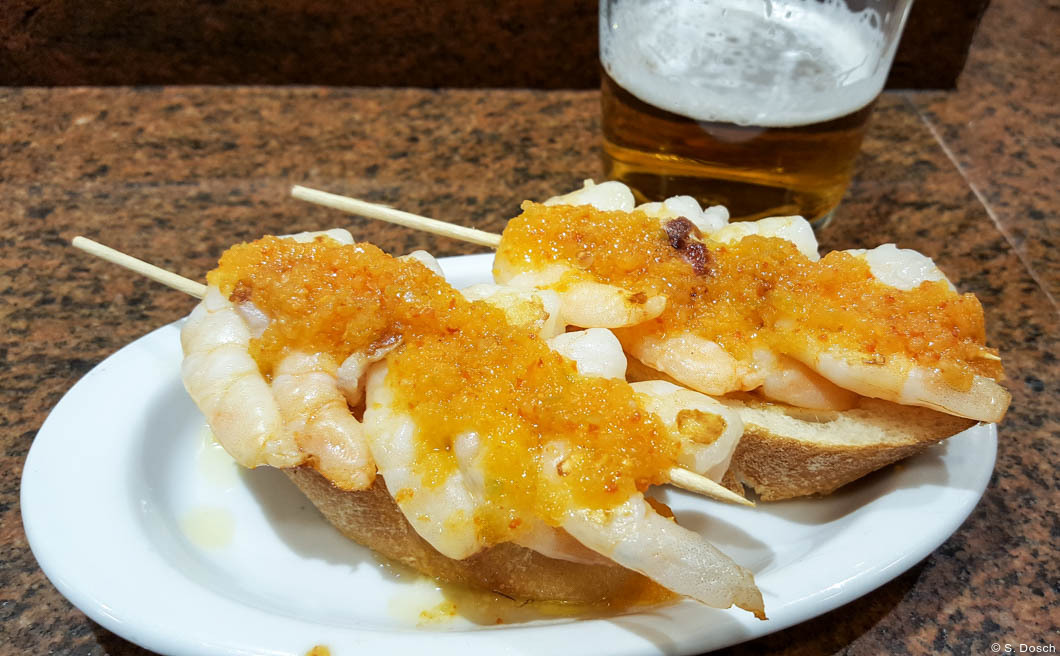 A typical pintxos bar in San Sebastian. Local custom is to ask for a plate and help yourself. Our guides help with selecting the tastiest treats.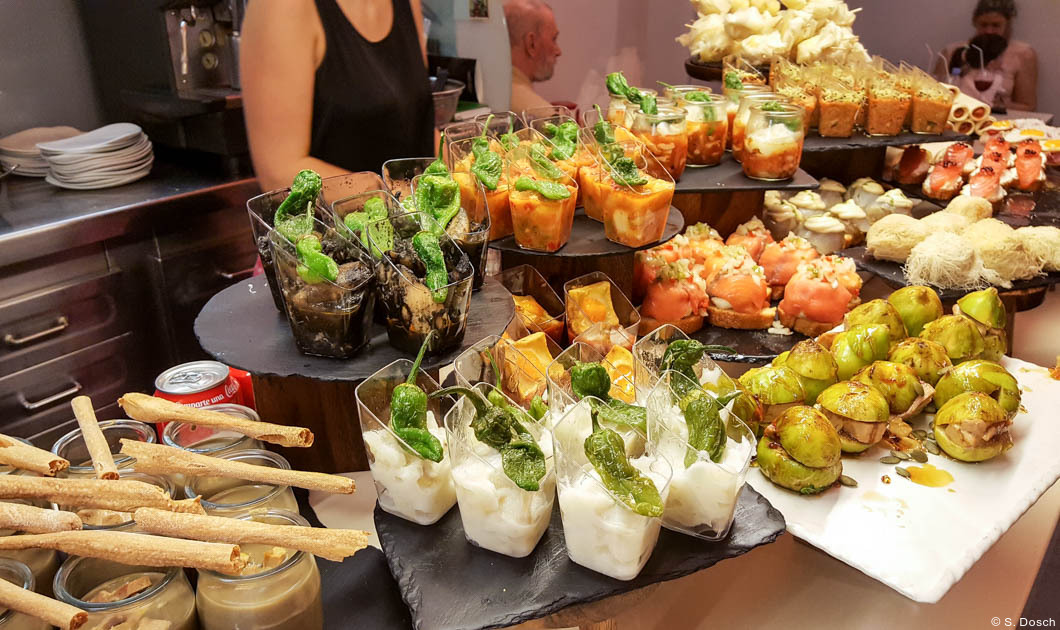 The backstreets of San Sebastian's old quarter are attractive.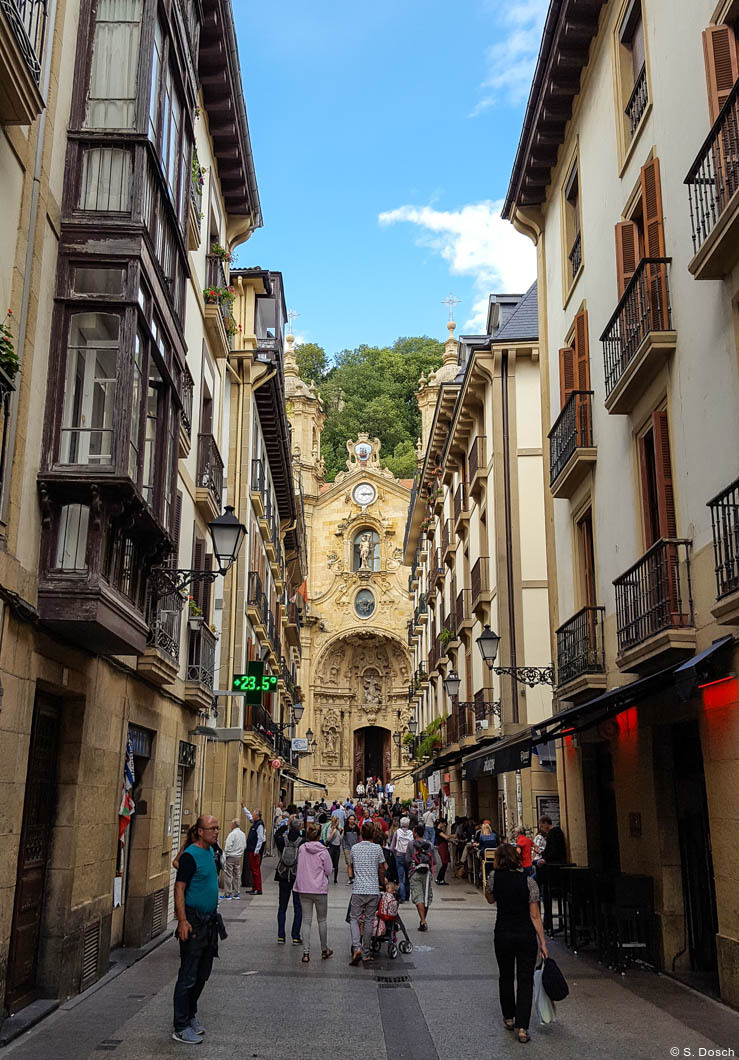 Our preferred luxury hotel in San Sebastian is the Hotel Maria Cristina, located in a beautiful Belle Epoque building.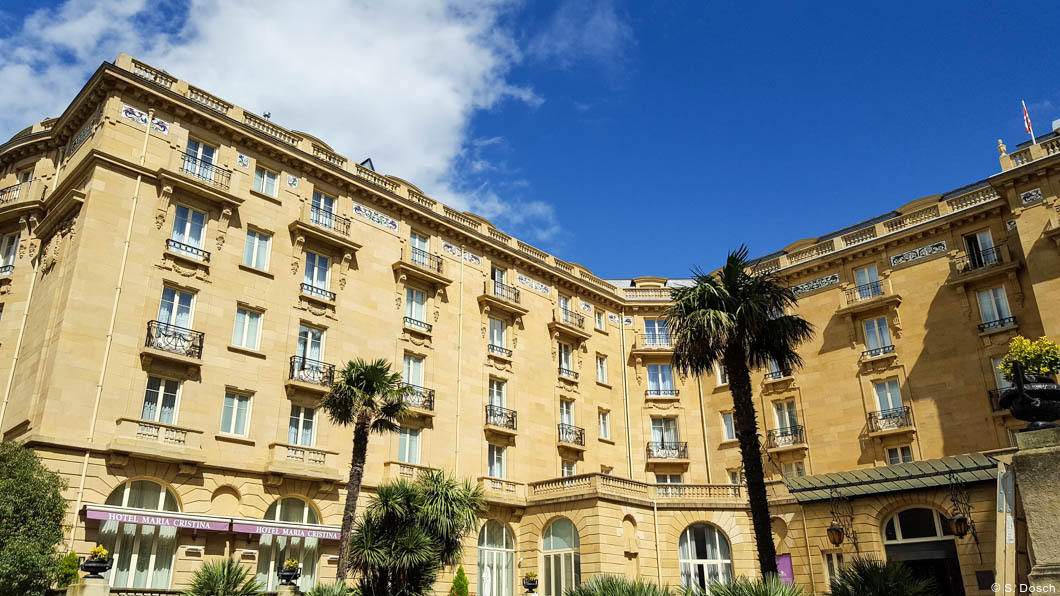 San Sebastian is also the perfect base for exploring other towns, wineries and cultural attractions in the Basque Country.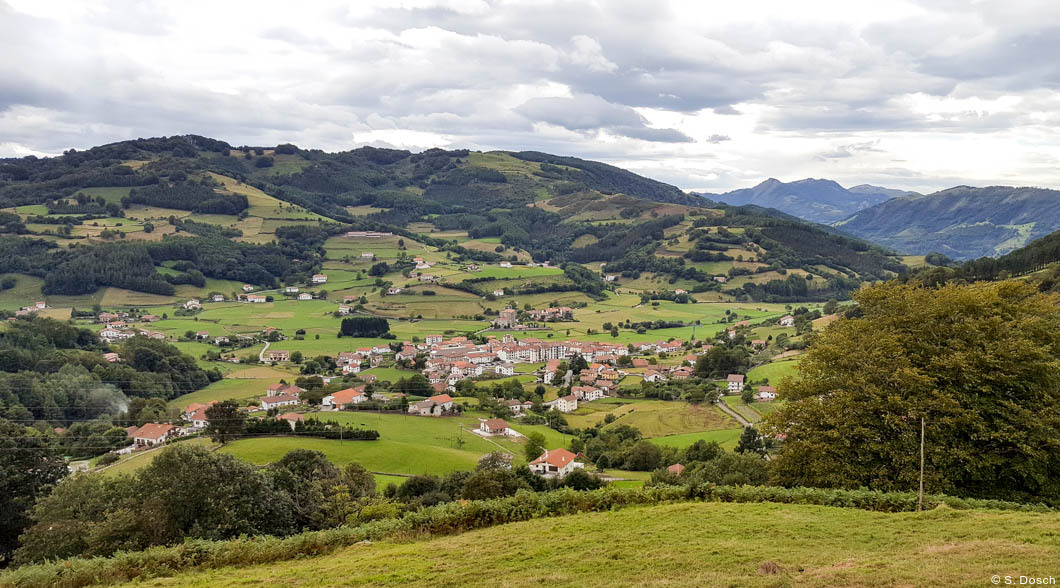 One option is visiting the Guggenheim Museum Bilbao, a modern and contemporary art museum inside a renowned building designed by Frank Gehry.
Another option is to visit the off-the-beaten-track Basque town of Pamplona. Famous for the Running of the Bulls each July, Pamplona is a charming town with a rich history.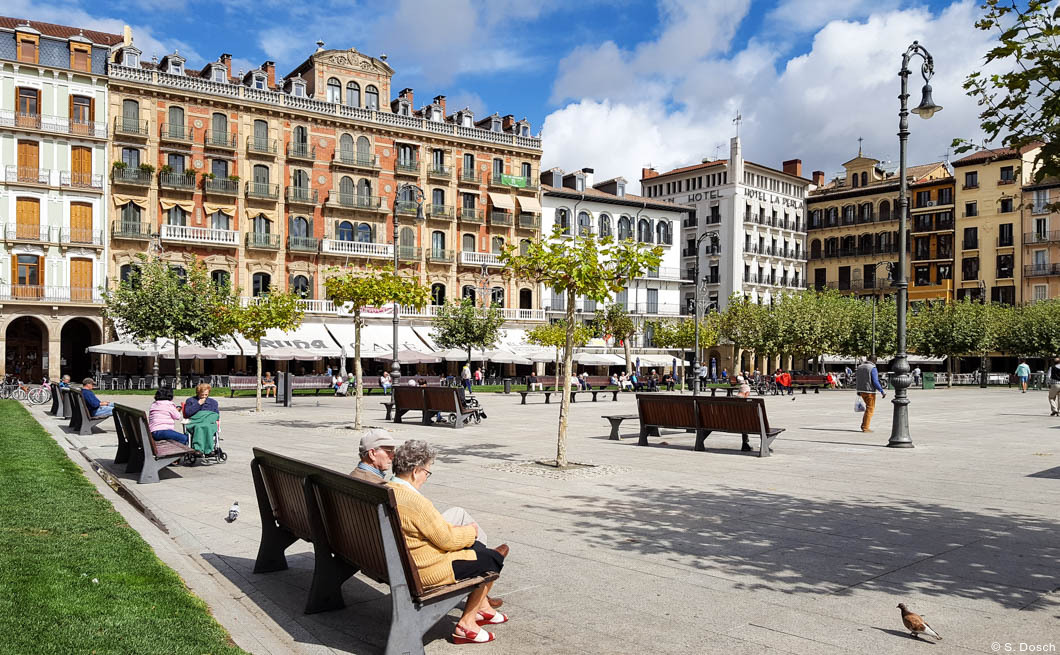 We love this cafe on Pamplona's main square. It was once frequented by Ernest Hemingway.
An intense chocolate pastry goes well with a cortado (espresso with milk) or cafe con leche.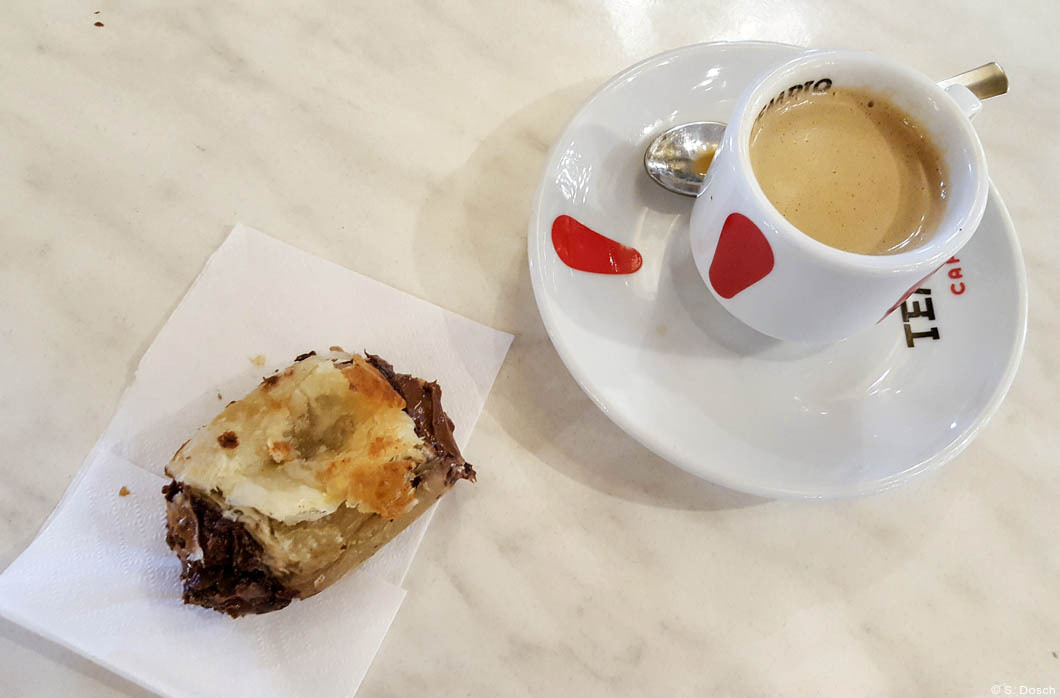 Artisans of Leisure can also arrange lunch in a typical Basque cider house while in the region. The meal traditionally includes cod omelet, chuleton—a giant grilled steak—and local cider straight from the barrel.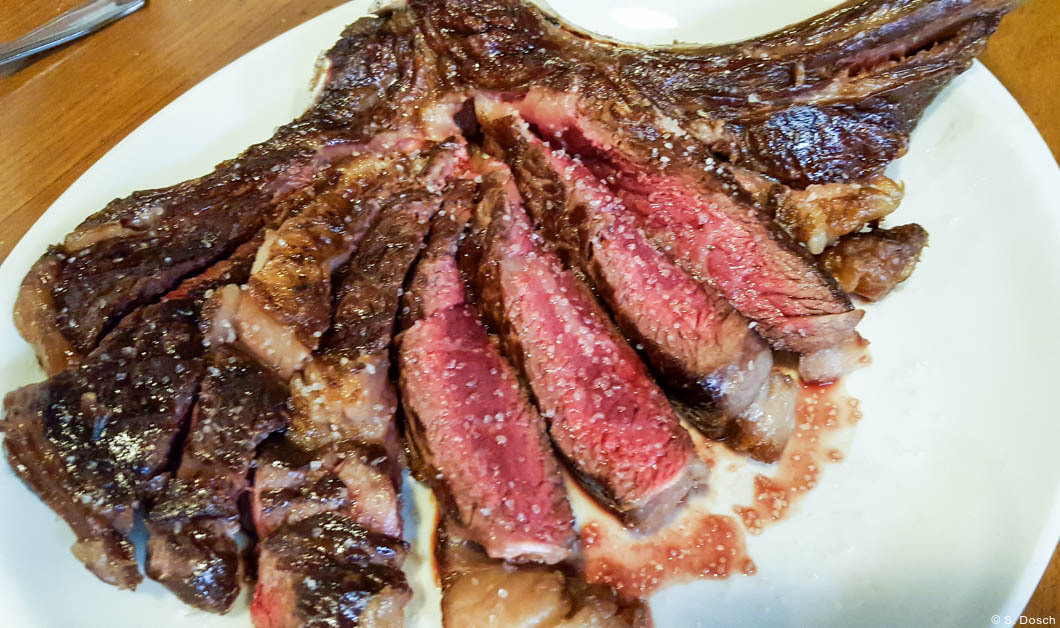 Next, we flew to Mallorca, an island in the Mediterranean Sea, where we stayed at the stunning Belmond La Residencia luxury resort. La Residencia is in the picturesque village of Deia, which has the Serra de Tramuntana mountains as a dramatic backdrop. The terraced farms and villages in the region have been designated a UNESCO World Heritage Site.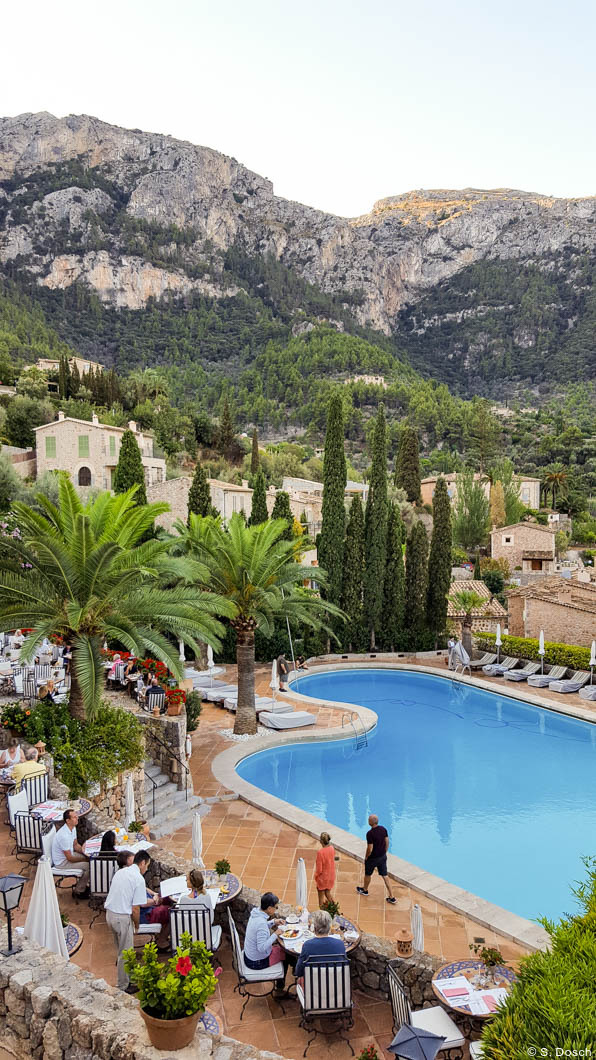 La Residencia has a large collection of art by local painters and sculptors. The artwork is displayed throughout the hotel's public spaces and gardens.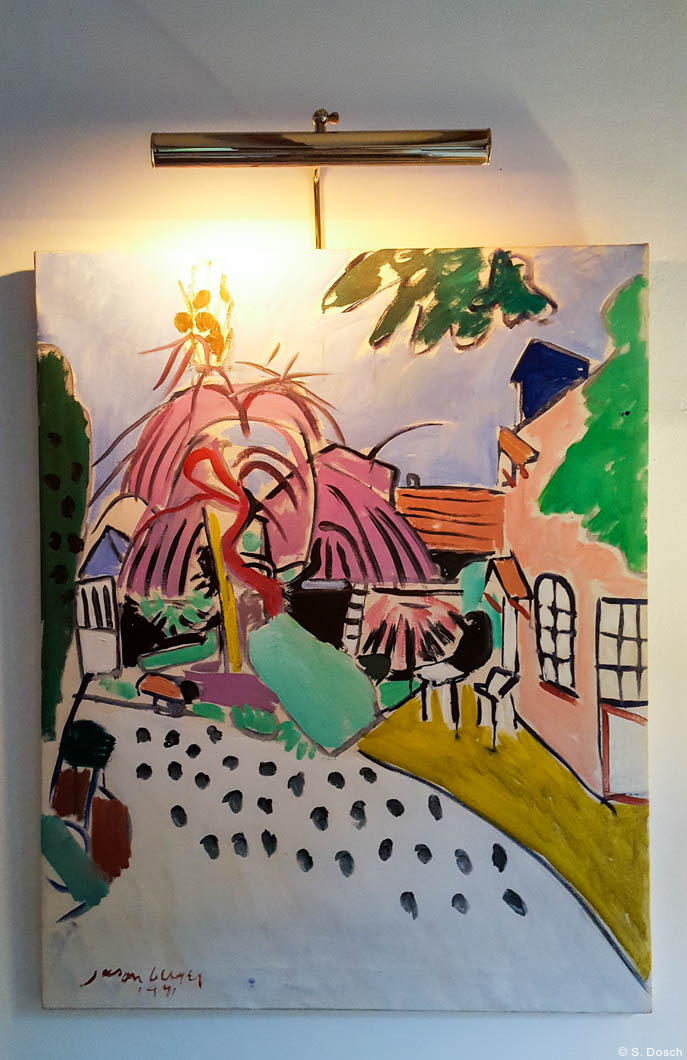 Guests can listen to live music in the bar or on the terrace every evening while having a pre-dinner drink…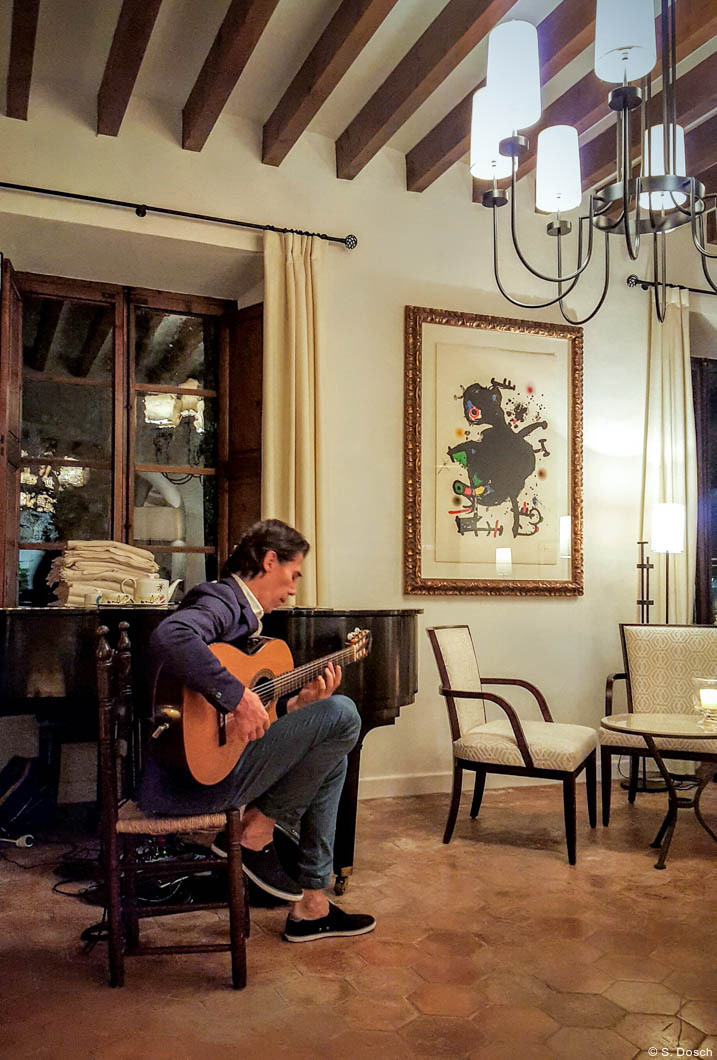 …before dining at the resort's award-winning El Olivo restaurant.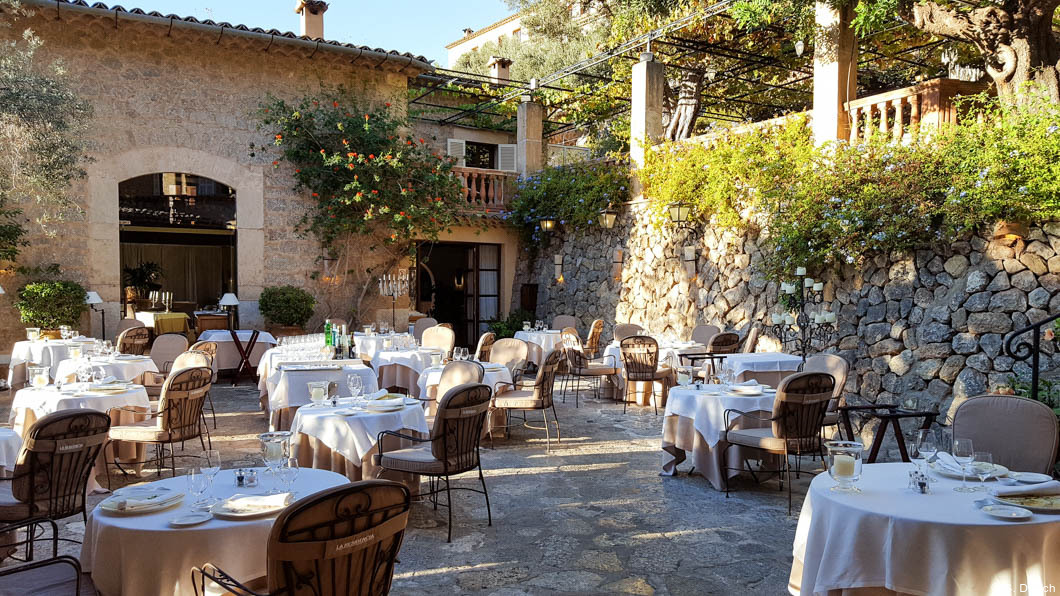 Breakfast at the Belmond La Residencia features local specialties like cheese, charcuterie, and house-made ensaimadas, a spiral pastry that's a classic Mallorcan treat.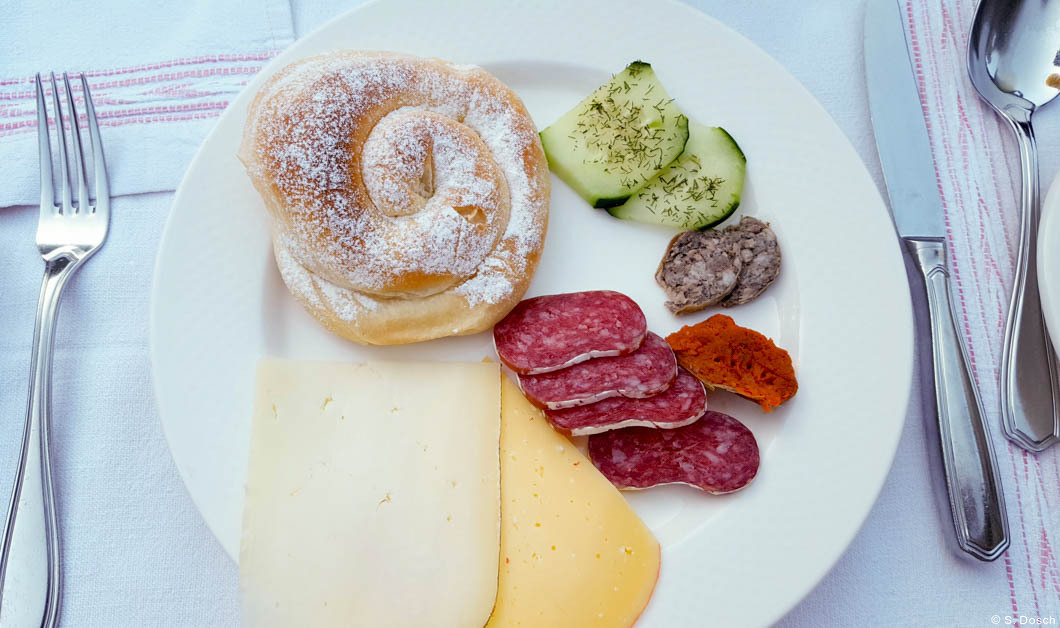 We arrange private excursions around the island to tiny hillside villages with characteristic terraces…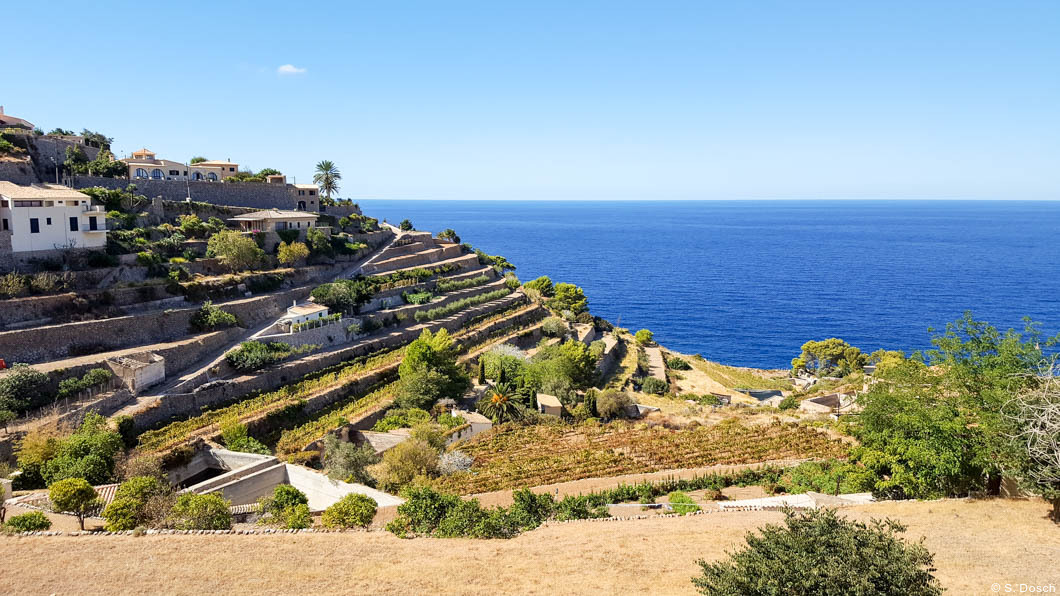 …and picturesque mountain towns like Valldemossa, famous as a temporary home for composer Frederic Chopin and writer George Sand.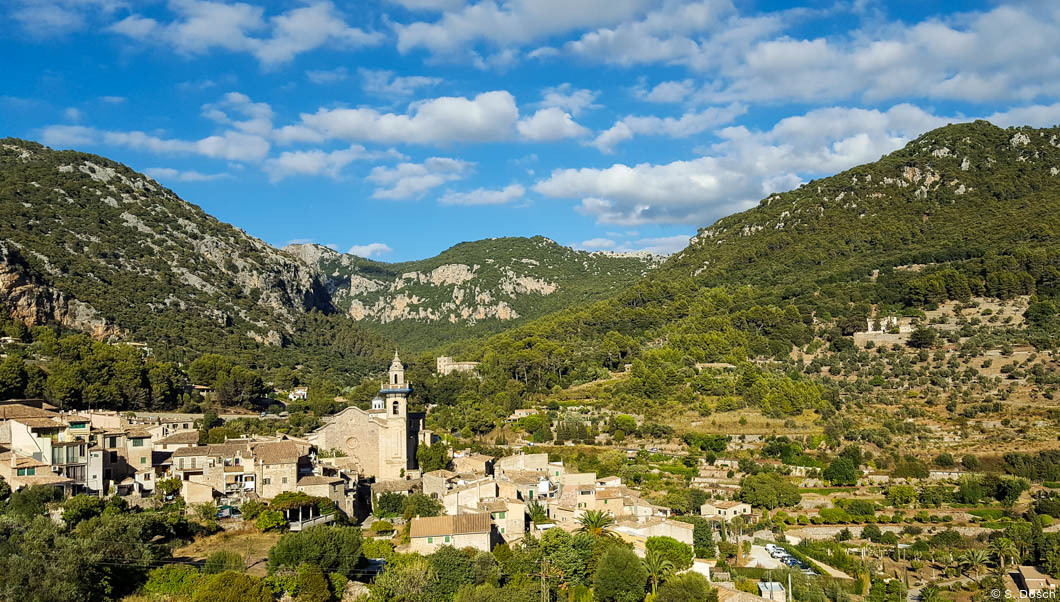 Palma, the main city on Mallorca, is another highlight. The cathedral is a fascinating mix of architectural styles, with a Gothic structure, Renaissance doorways, an altar and canopy designed by Gaudi, and a chapel tiled in a contemporary ceramic mural by Miquel Barcelo.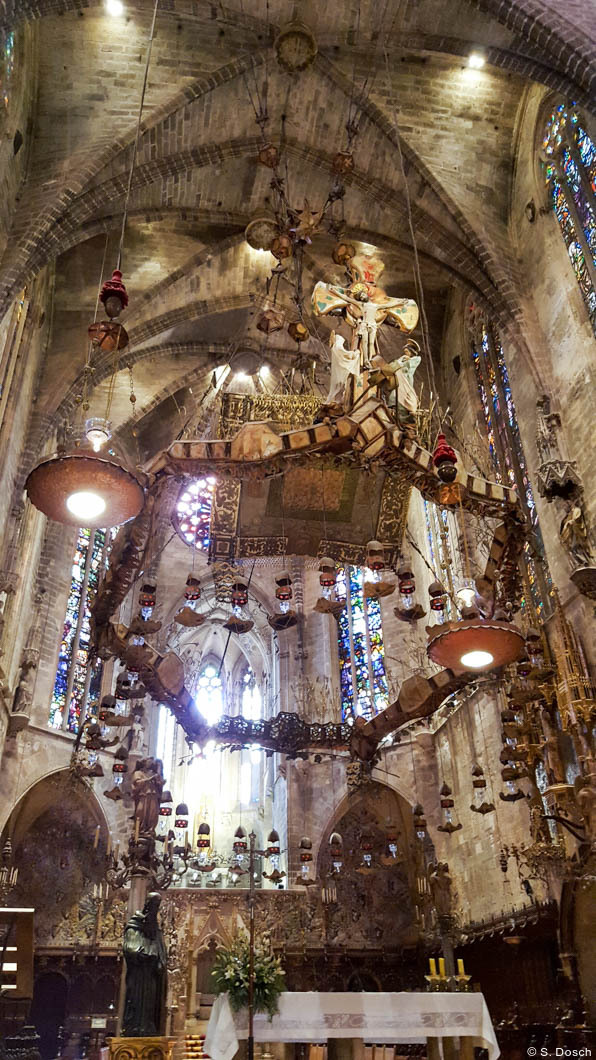 Our tours in Palma also delve into Mallorca's Moorish history, such as the ancient Arab baths.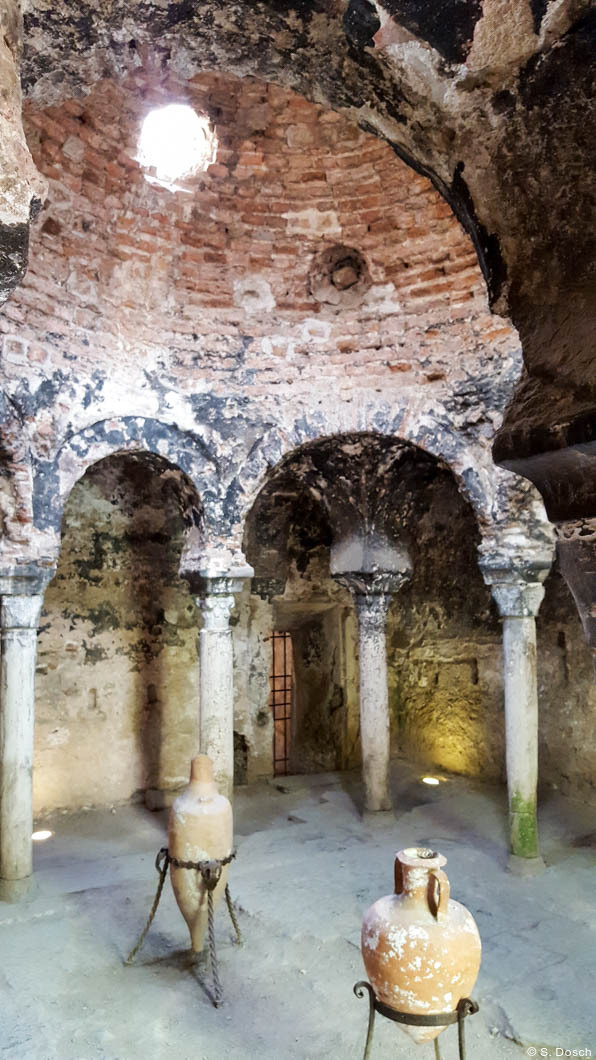 We arrange exclusive private boat charters along Mallorca's rugged coast, with the opportunity to swim in quiet coves that are only accessible by boat.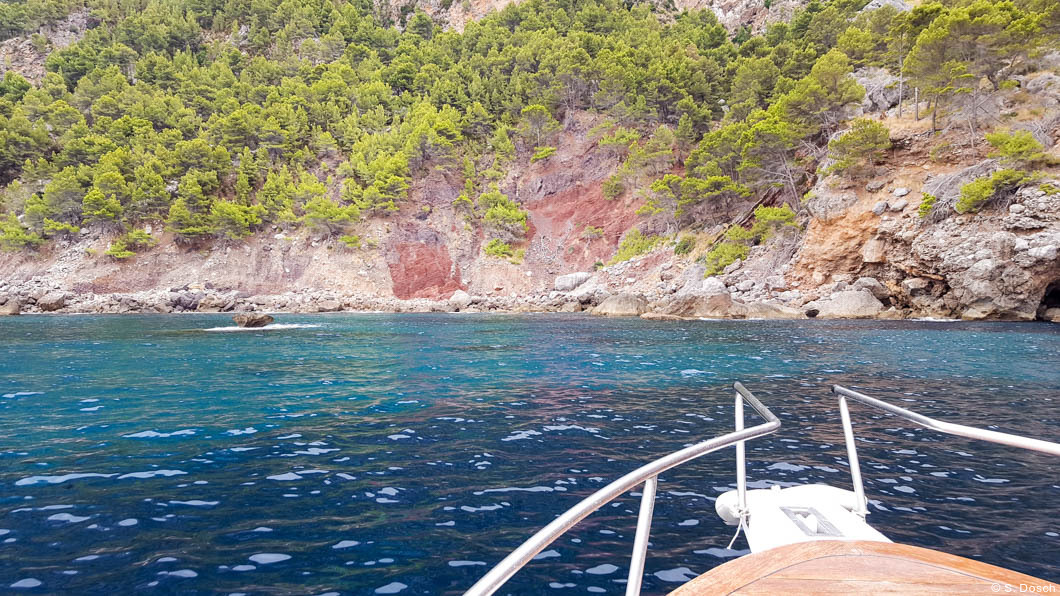 We also arrange scenic walks and hikes on the island. This path is part of an easy walk through olive groves from the Belmond La Residencia to Cala Deia, the town's little cove.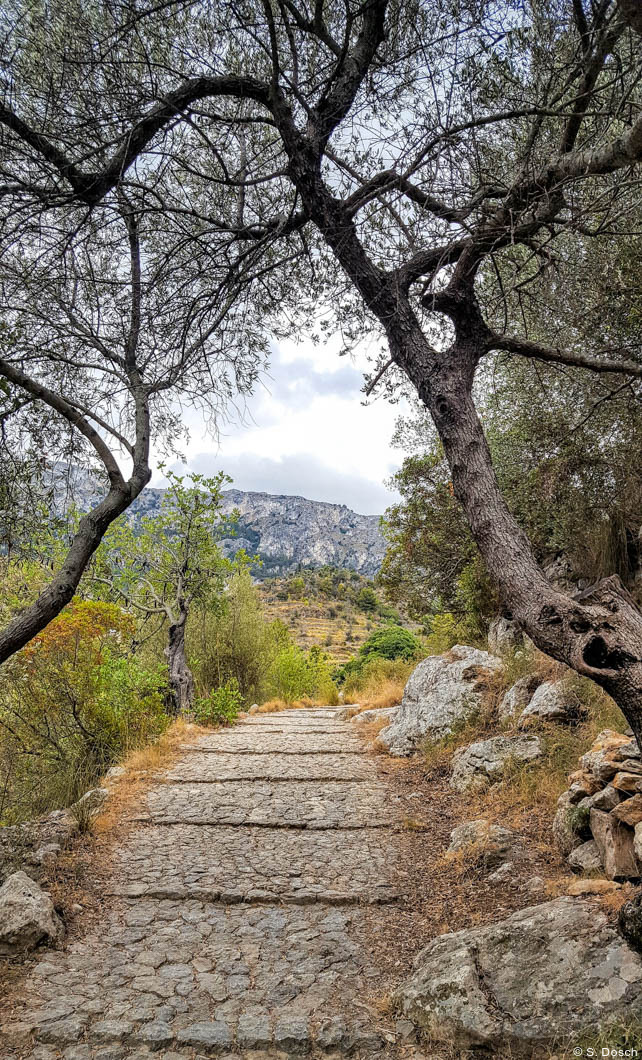 The restaurant at the cove is a popular spot…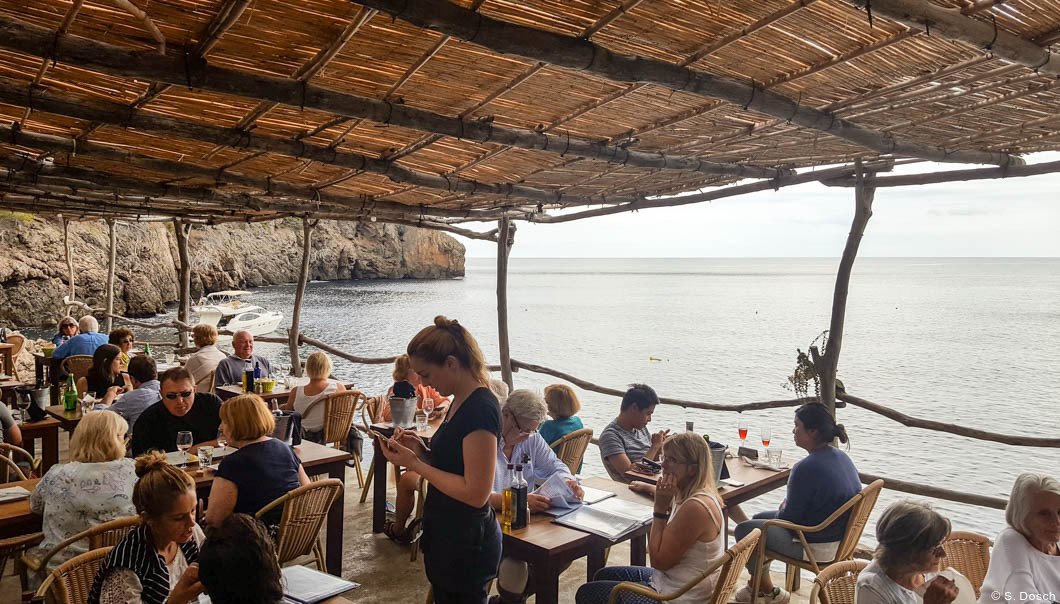 …for a lunch of local seafood.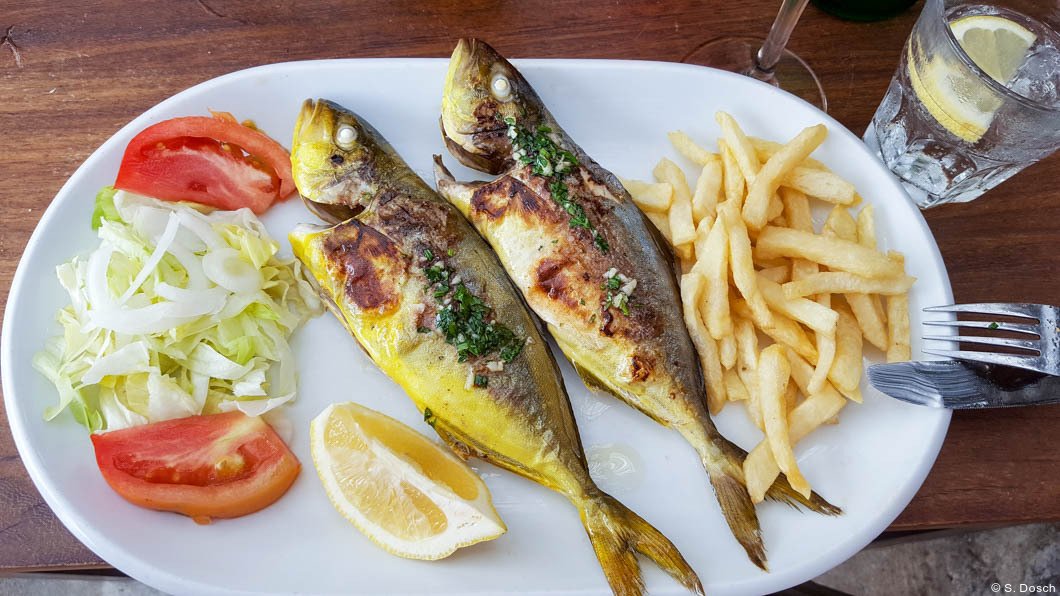 Next, we flew to Madrid, the capital of Spain, for a few days of culture, art and nightlife.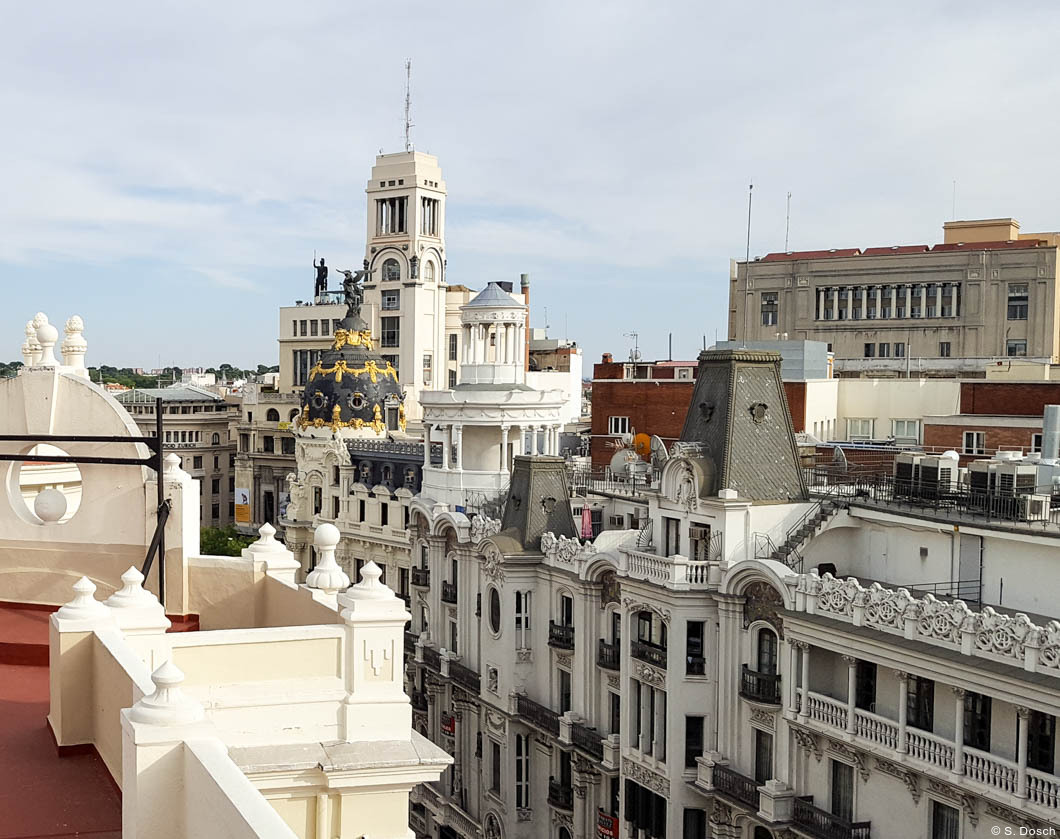 Churros and chocolate are a classic (and filling) madrileno breakfast.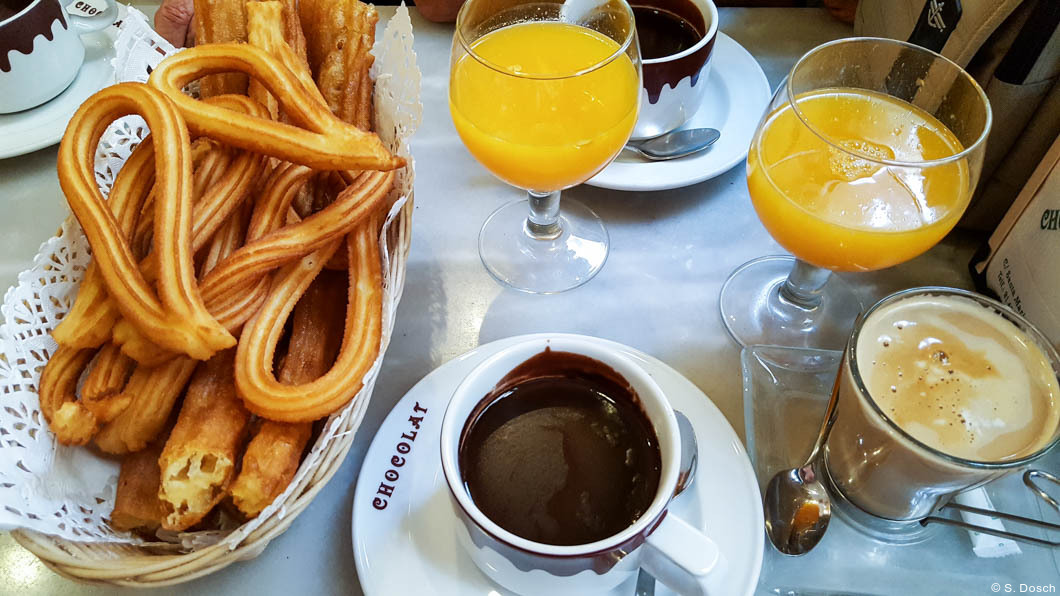 We love staying at the luxurious Hotel Ritz Madrid while in town. The historic property exudes classic Spanish flair, including carpets made by the Royal Tapestry Factory. Upon request, we can arrange visits to the workshop.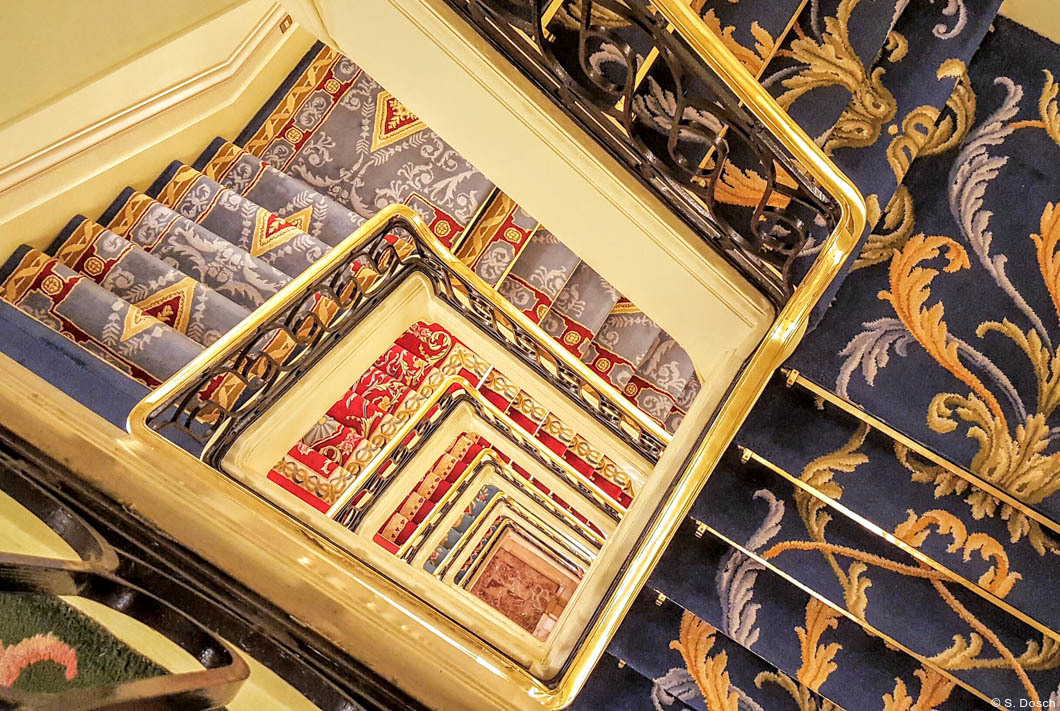 Next door to the hotel, the Prado Museum houses one of the world's great art collections. We arrange tours of the museum with phenomenal art experts.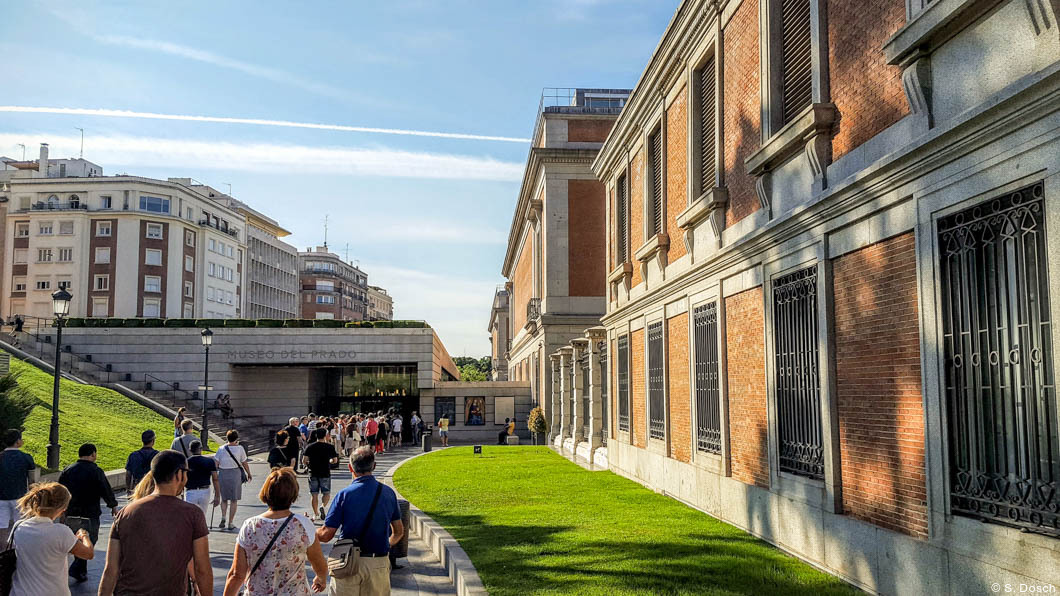 Another must-visit is the Museo Reina Sofia, which has a collection of modern and contemporary art that includes Picasso's emotionally wrought masterpiece Guernica. The Jean Nouvel-designed expansion houses a nice cafe and a great bookstore.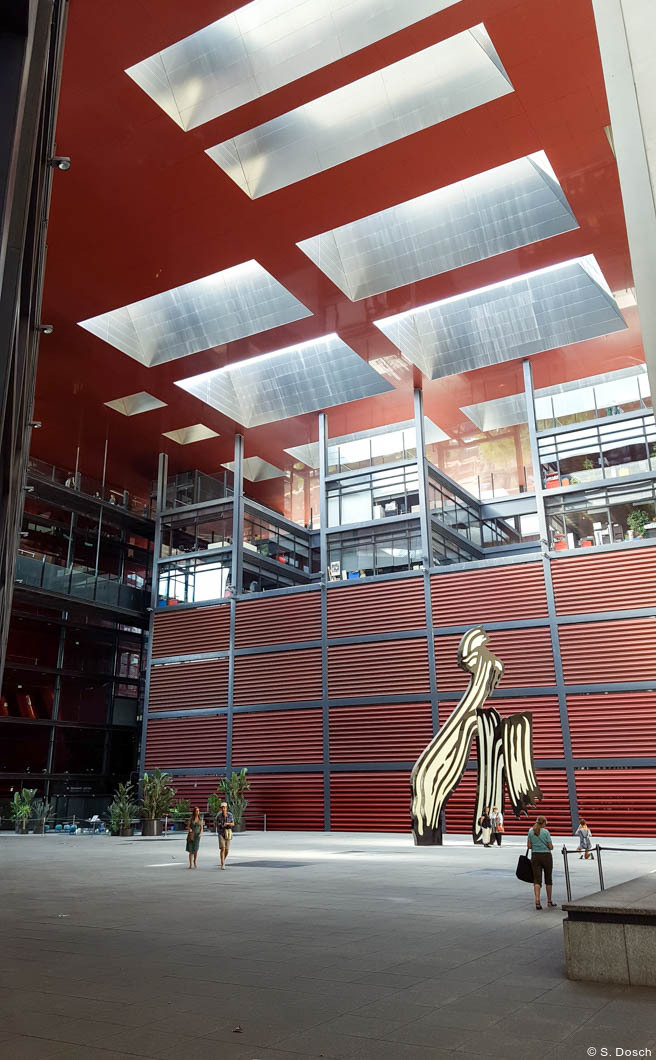 There are also many smaller museums in Madrid, including the excellent National Archaeological Museum, which showcases artifacts from the Iberian Peninsula's long and fascinating history. This room displays Roman mosaics from around Spain.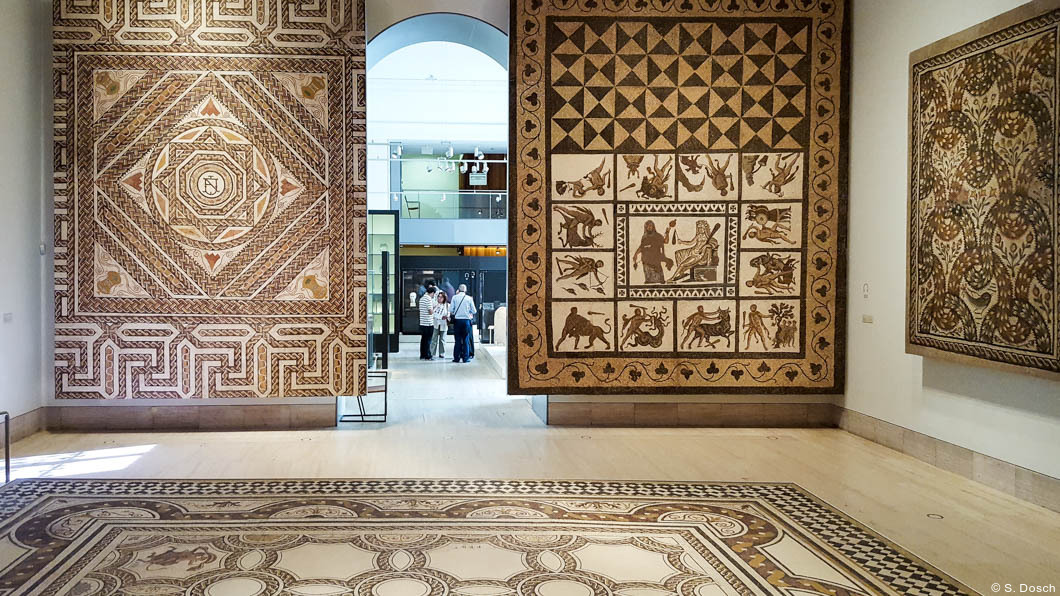 We love exploring Madrid's neighborhoods. Each has its own style.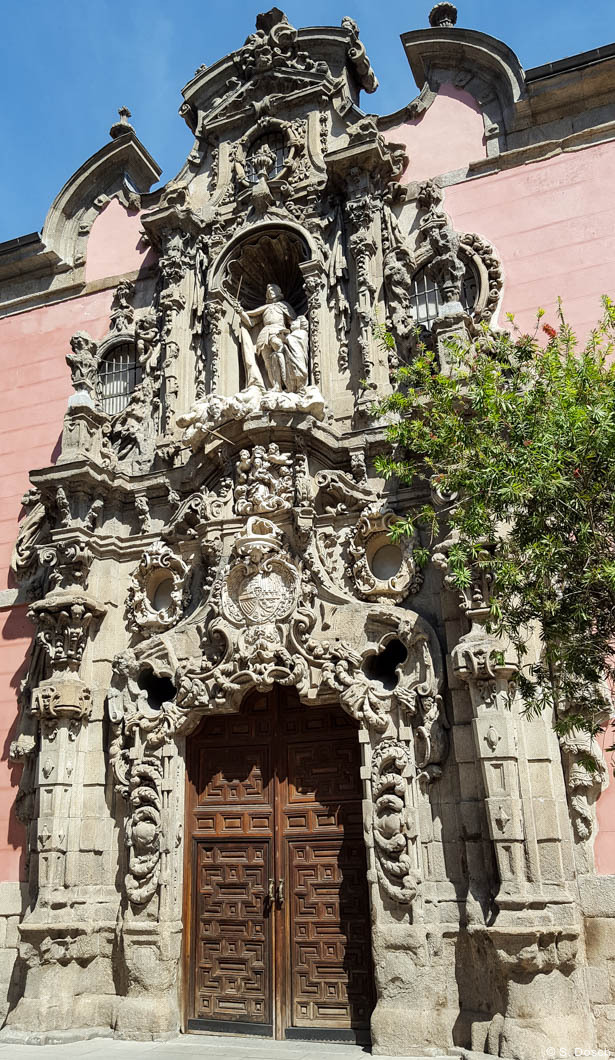 Our private guides are great at sharing insider recommendations around the Spanish capital, like this century-old shop selling violet candies, a Madrid specialty…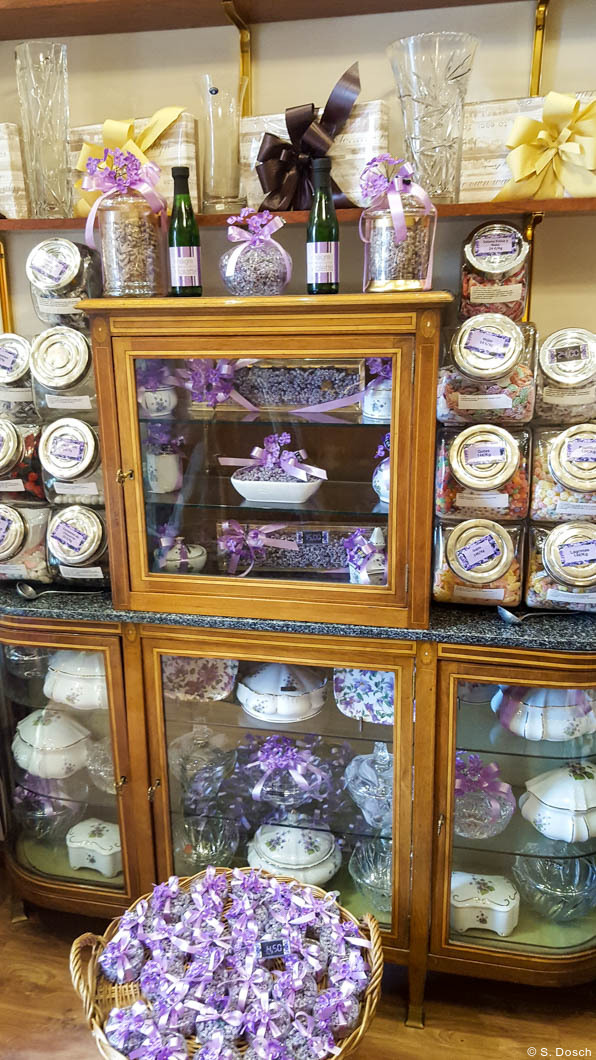 …or this cool cafe in a former slaughterhouse that's now a cultural center.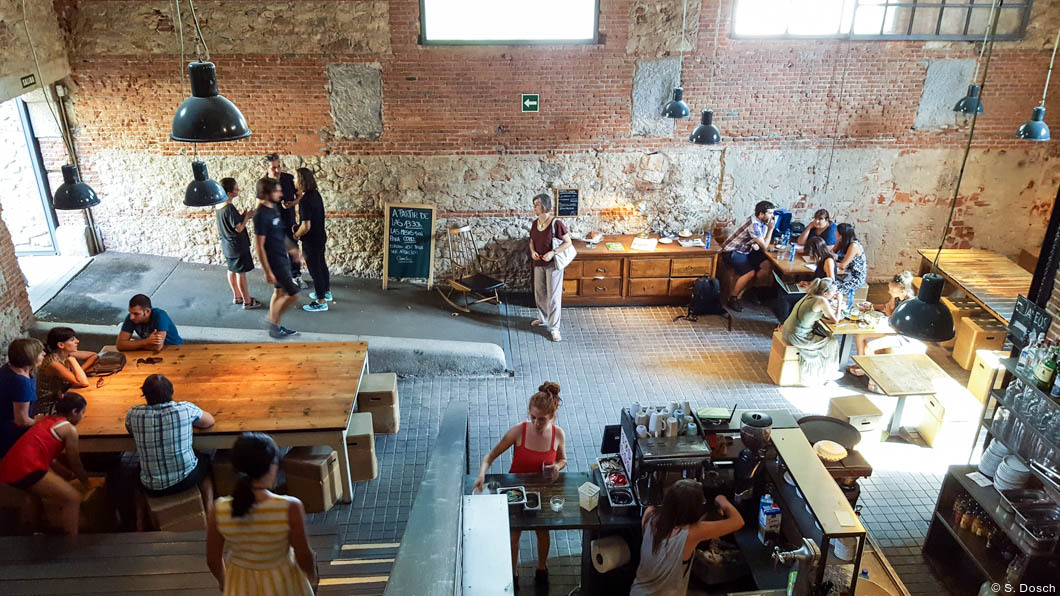 Finally, we flew to Seville, a city among the patchwork of olive groves that covers much of Andalusia.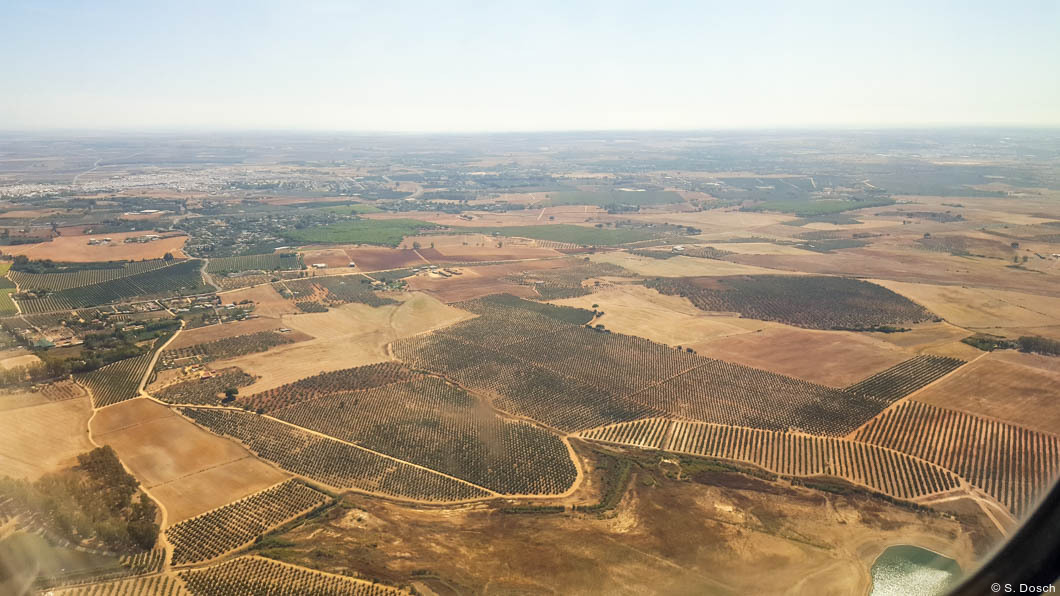 Though Seville is Spain's fourth-largest city, its historic center retains a unique charm.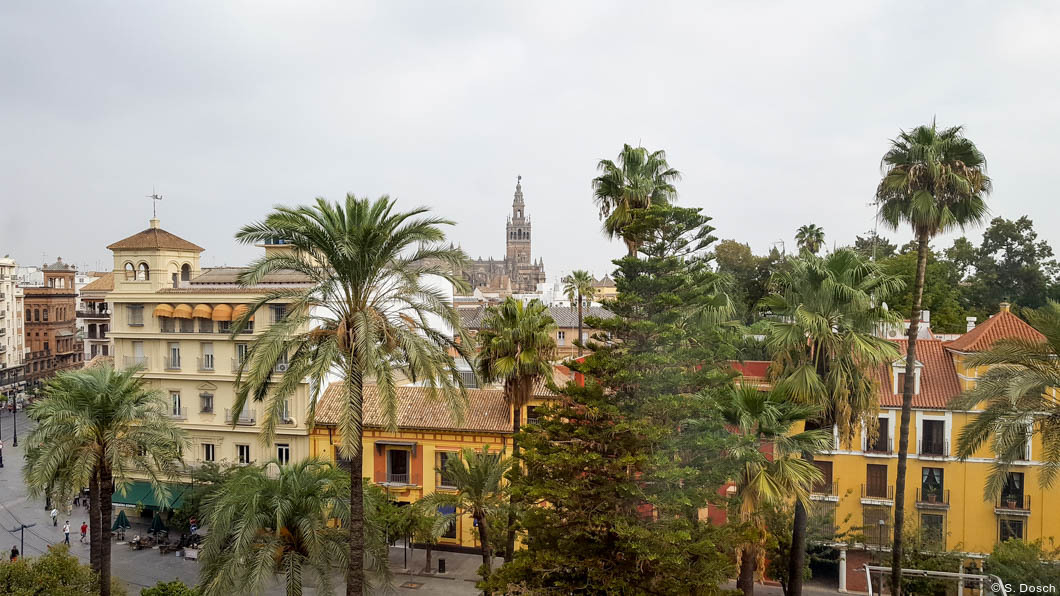 Our preferred luxury hotel in Seville is Hotel Alfonso XIII. Built for the Ibero-American Exposition of 1929, it showcases local design such as colorful tiles and carved wooden ceilings.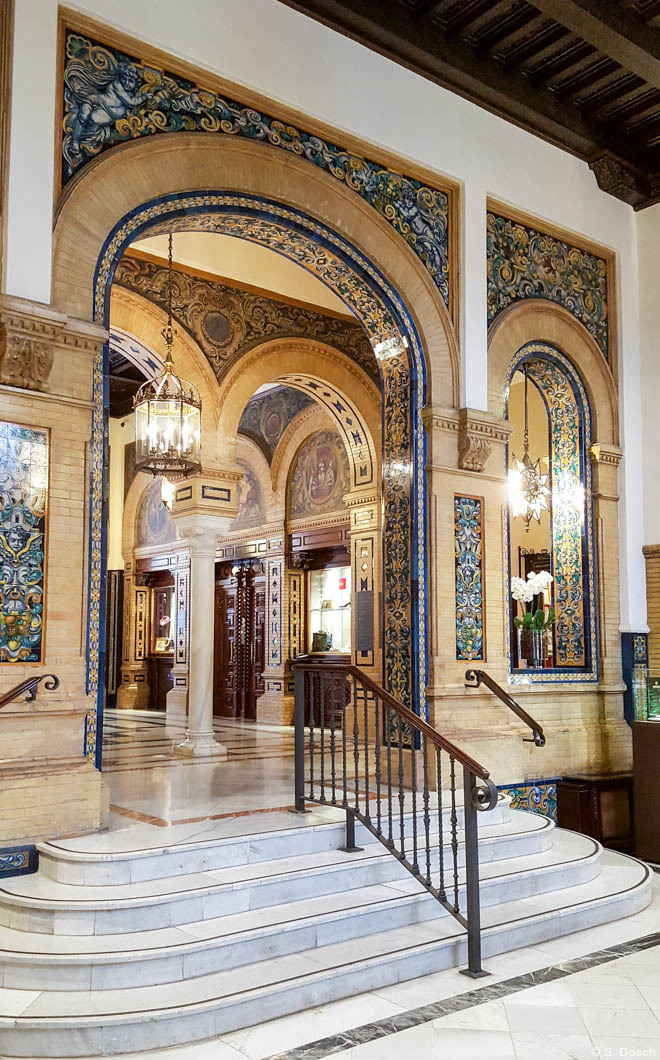 A lounge area at Hotel Alfonso XIII looks into the courtyard.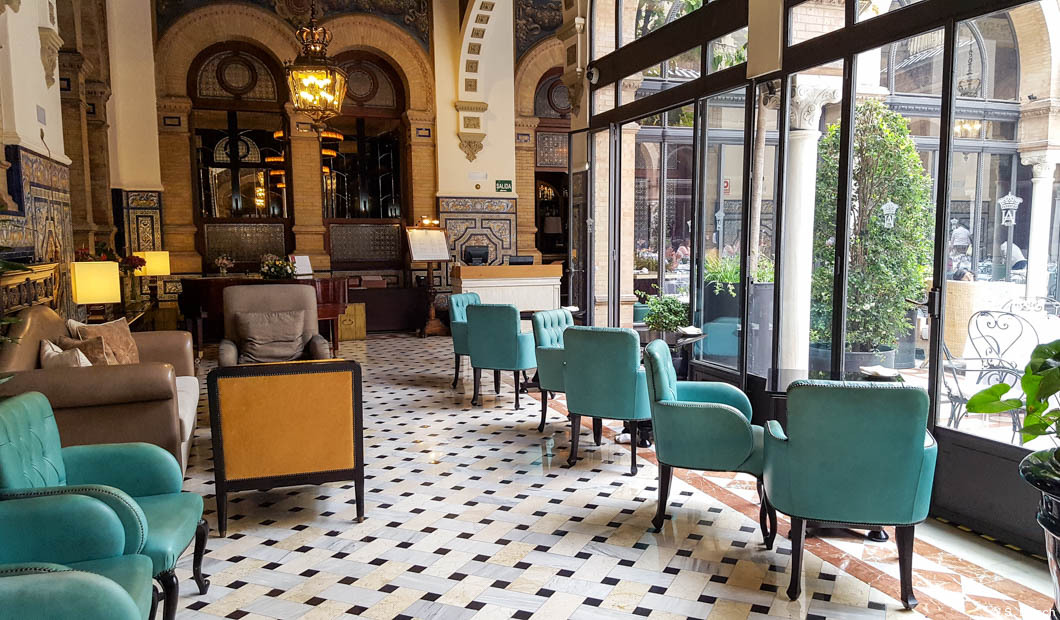 Our private Seville tours include historic sites like La Giralda, the cathedral bell tower that was originally the minaret for a mosque…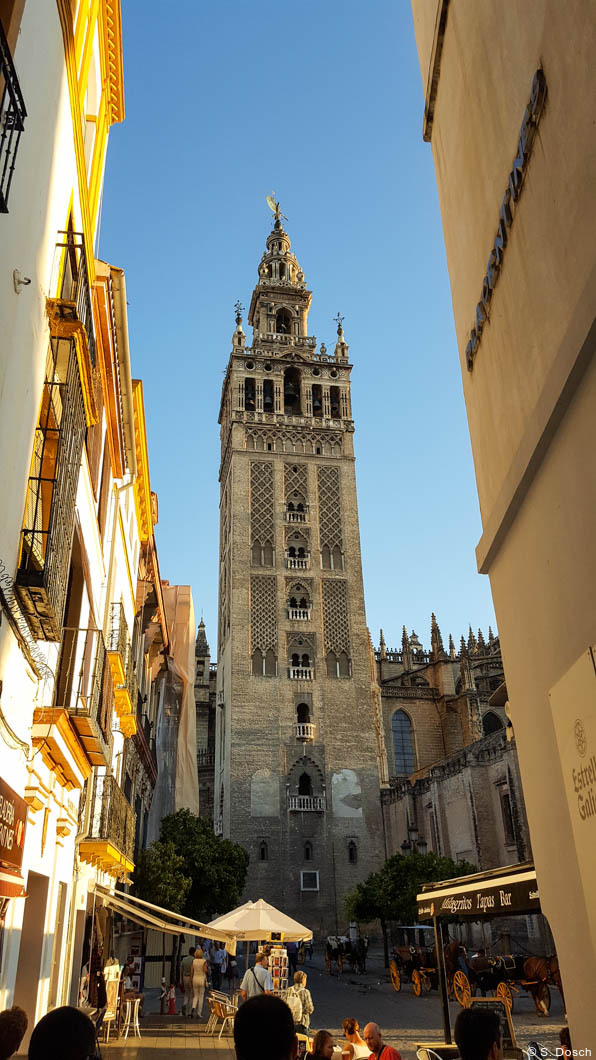 …as well as newer sites like the Metropol Parasol, a huge urban sculpture that's revitalized the surrounding neighborhood.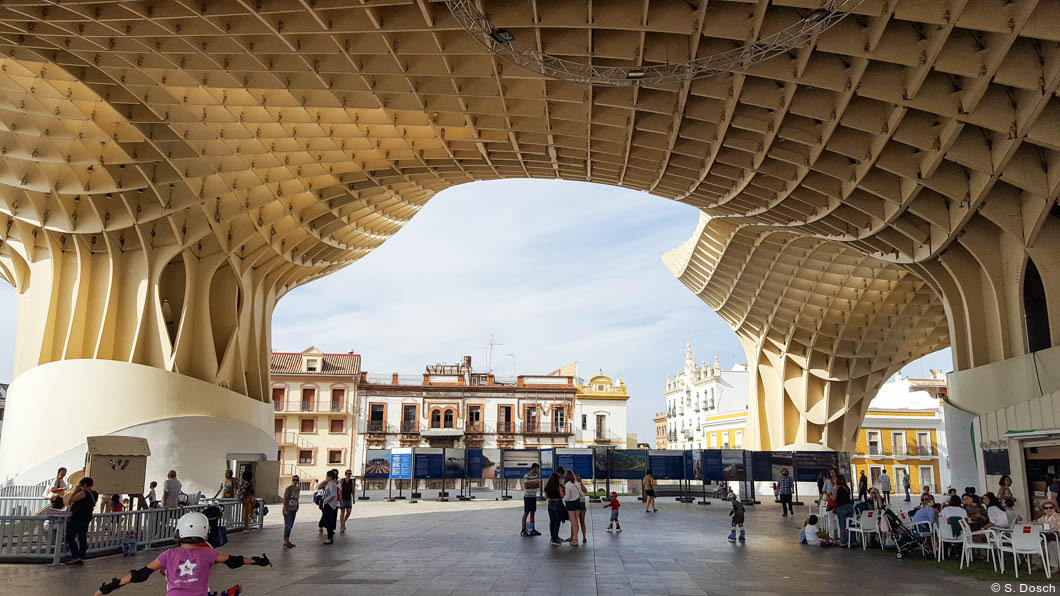 The beautiful Plaza de Espana in Seville was also built for the Ibero-American Exposition.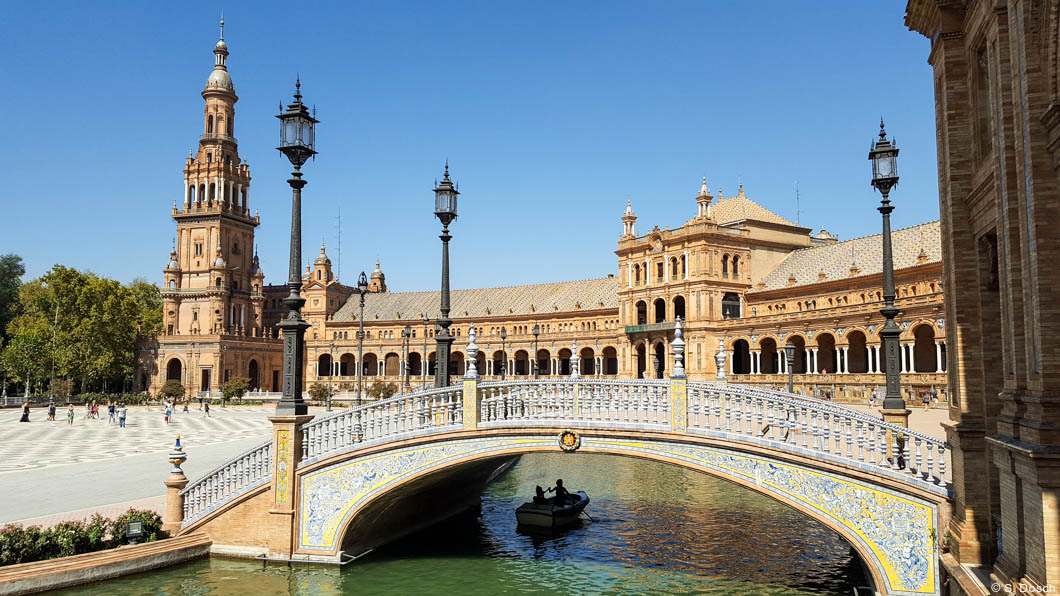 We also take our travelers to more off-the-beaten-track sites like private homes with secluded Moorish gardens…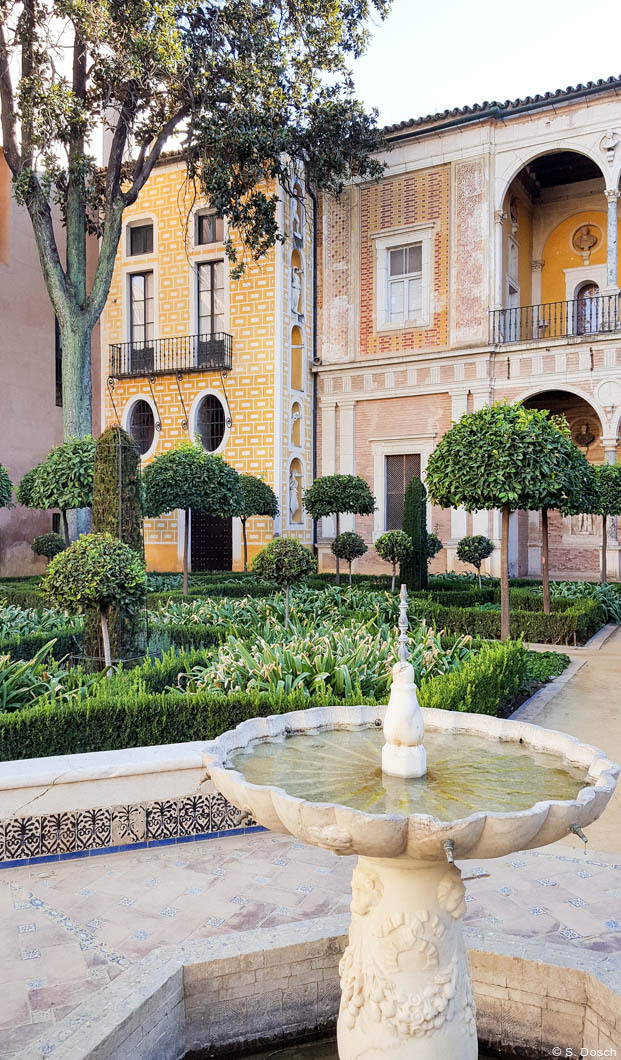 …and spectacular tile work.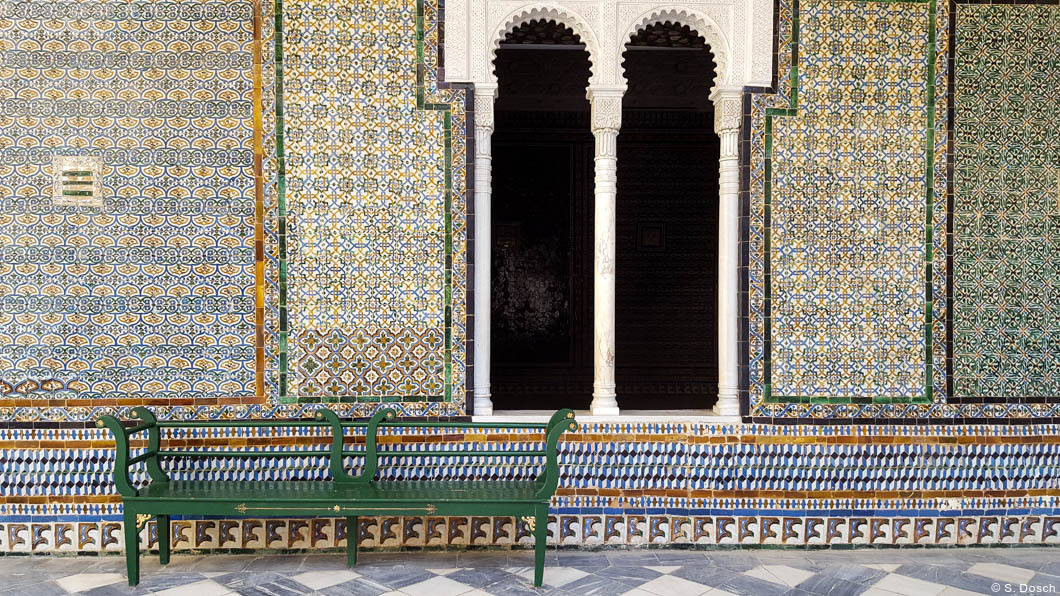 Another favorite activity among our travelers is a private tapas tour of Seville's atmospheric traditional bars.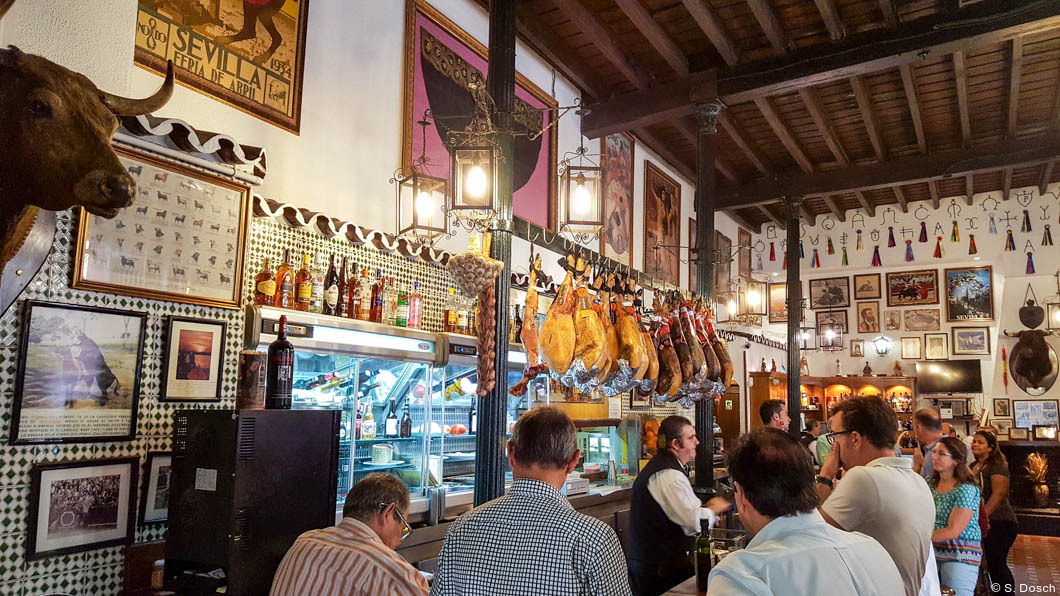 Typical tapas in Seville might include roasted Marcona almonds, picos (little breadsticks), and mojama (dried, cured tuna loin).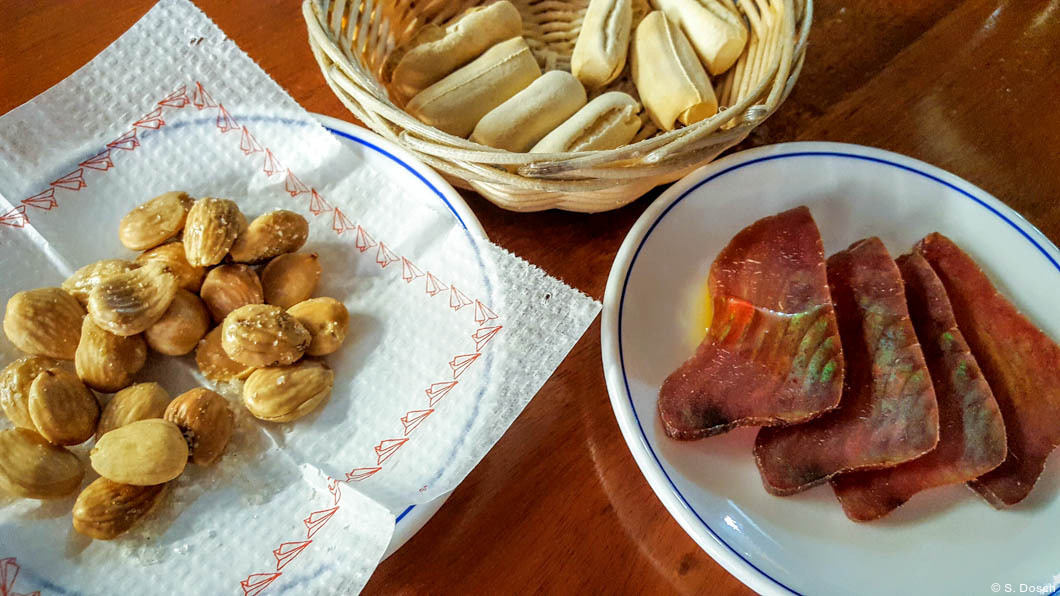 Other local treats include sherry and molletes, a soft roll that's often filled with meat (or in this case, anchovies and condensed milk). Upon request, Artisans of Leisure can arrange an excursion to the town of Jerez de la Frontera to learn about its sherry production and sample local varieties.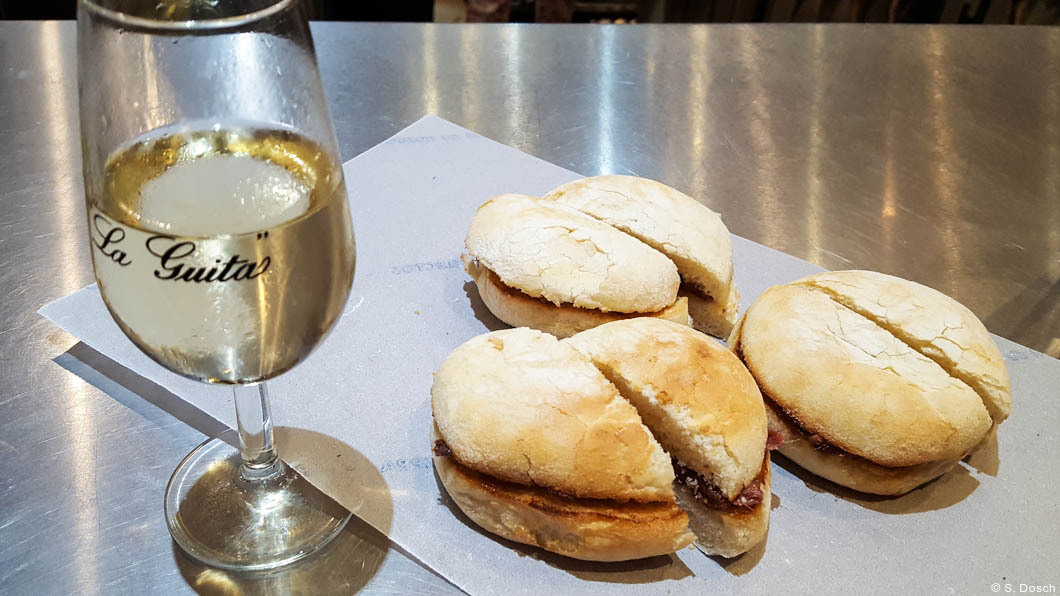 A decadent Andalusian pastry is the perfect finale to a great trip.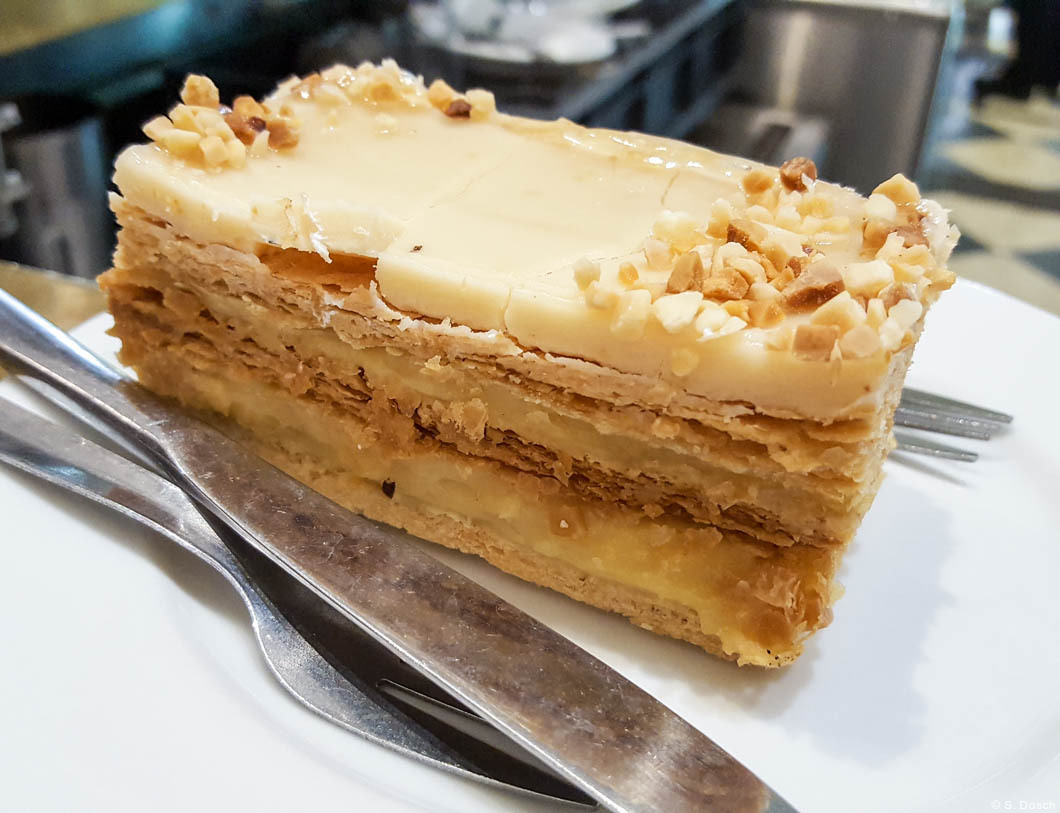 Contact Artisans of Leisure to begin planning a customized private tour of Spain.
Tags: Andalusia, architecture tours, art museums, Barcelona, Basque Country, Belmond La Residencia, Bilbao, food tours, Gaudi, Hotel Alfonso XIII, Hotel Ritz Madrid, La Sagrada Familia, luxury Spain tours, Madrid, Mallorca, Mallorca tours, Mandarin Oriental Barcelona, Pamplona, Park Guell, private Spain tours, San Sebastian, Seville, Spain, Spain culinary tours, Spain tours, tapas