June 1, 2023
Spectacular Scenery and Fascinating Culture on the Island of Menorca, Spain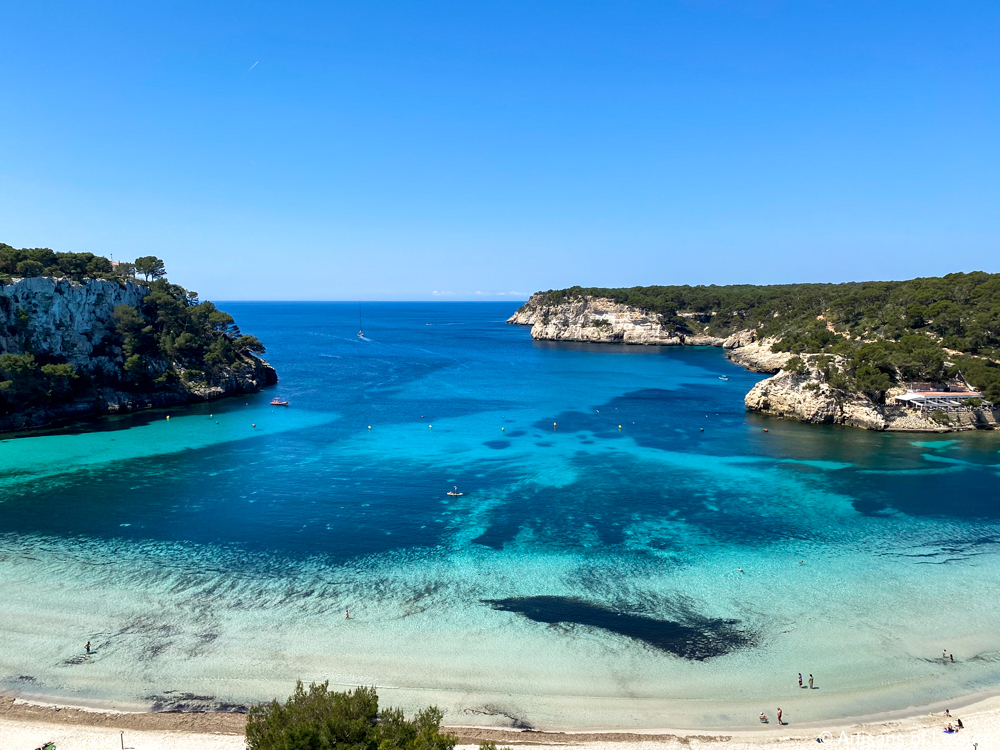 In the heart of the Mediterranean Sea, the sun-drenched island of Menorca, Spain, is a haven of tranquility with a spectacular coastline, unspoiled inland scenery and a wealth of cultural offerings, from prehistoric monoliths to contemporary art galleries. Artisans of Leisure can incorporate cultural and active touring on Menorca into any of our private Spain tours.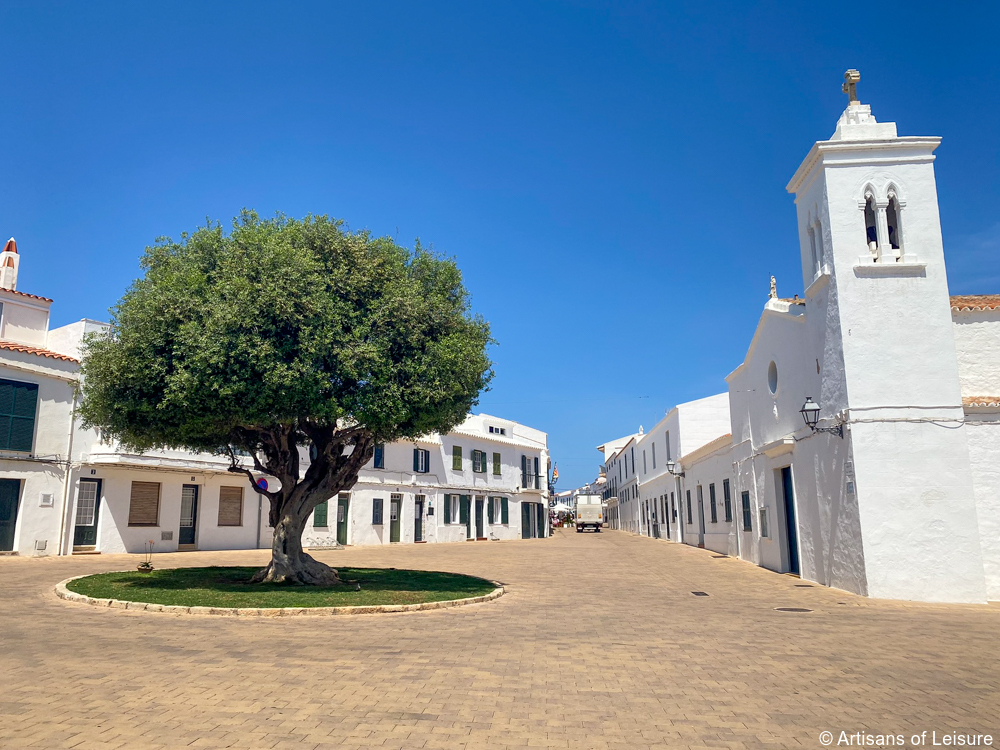 Menorca is known as the most laid-back of Spain's Balearic Islands, an archipelago and autonomous community that also includes Ibiza, Mallorca and Formentera. The Catalan name "Menorca" ("Minorca" in Spanish) refers to the island's smaller size compared to the neighboring—and larger—island of Mallorca.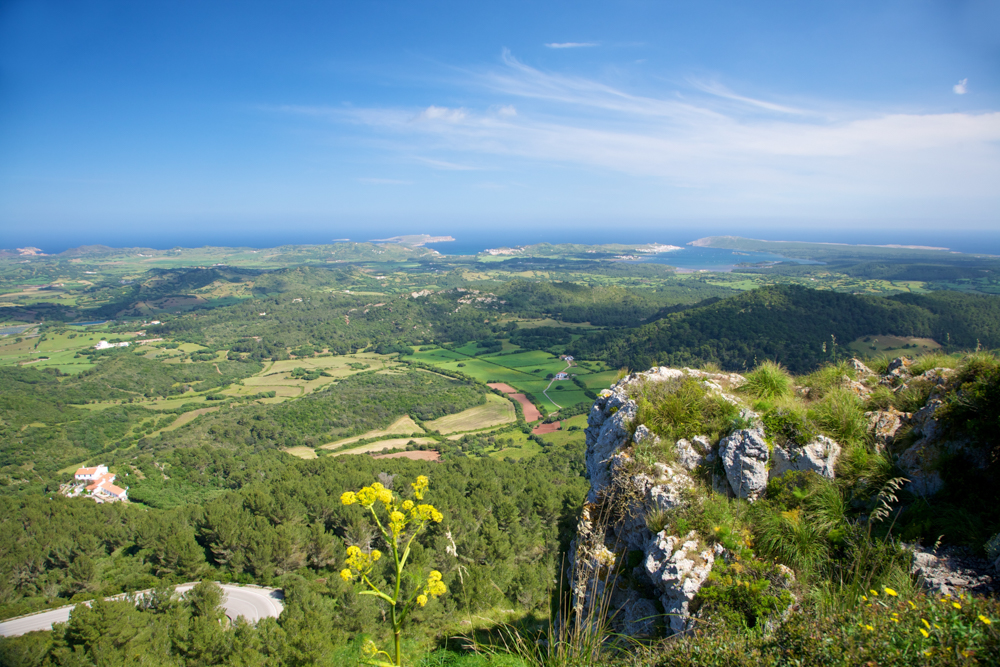 Possessing the longest, deepest natural harbor in the Mediterranean (the Port of Mahon) and strategically located at the intersection of important trade routes between Europe and Africa, Menorca has always been of significant mercantile and naval interest to rival superpowers.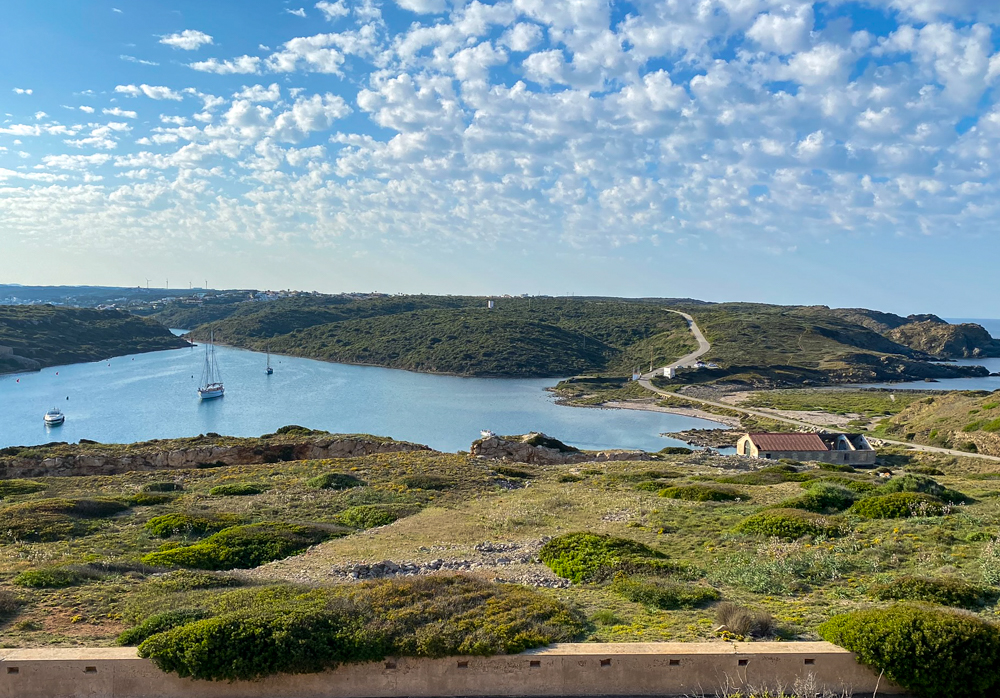 Over the course of history, Phoenicians, Romans, Vandals, Byzantines, Moors and several European powers, including the French and the British, have successively invaded and ruled Menorca. All left an imprint on the island, contributing to its unique heritage and cosmopolitan culture.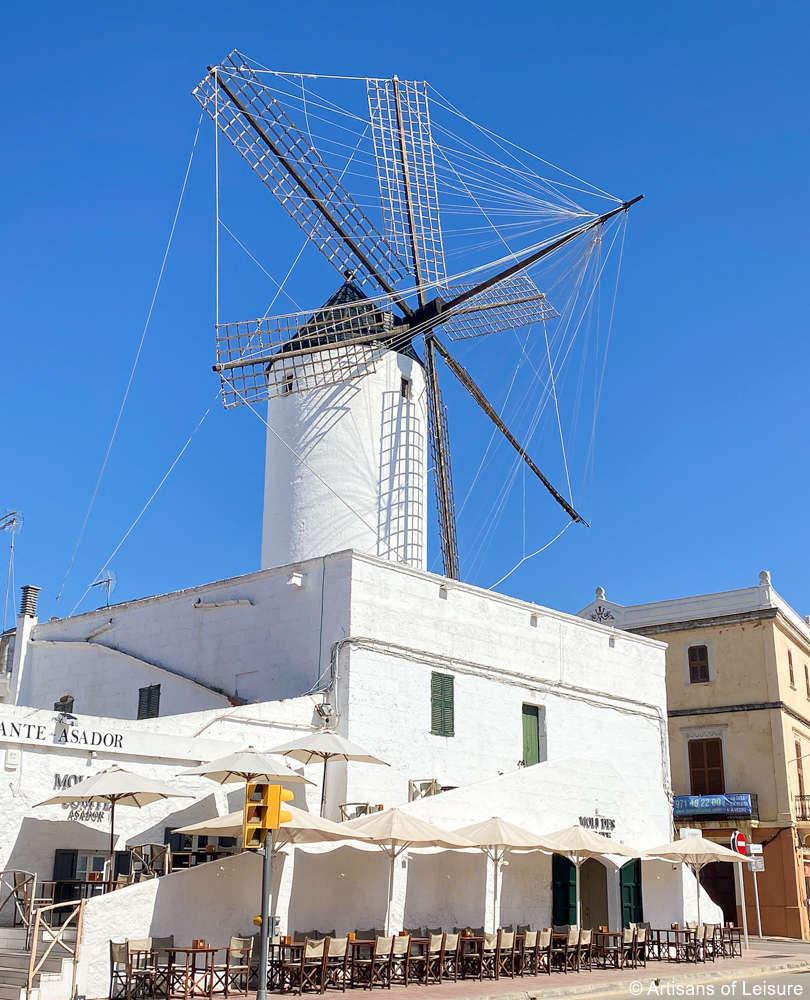 In addition to its rich history, Menorca is a UNESCO-protected biosphere reserve renowned for its pristine white-sand beaches, crystal-clear waters and diverse marine life.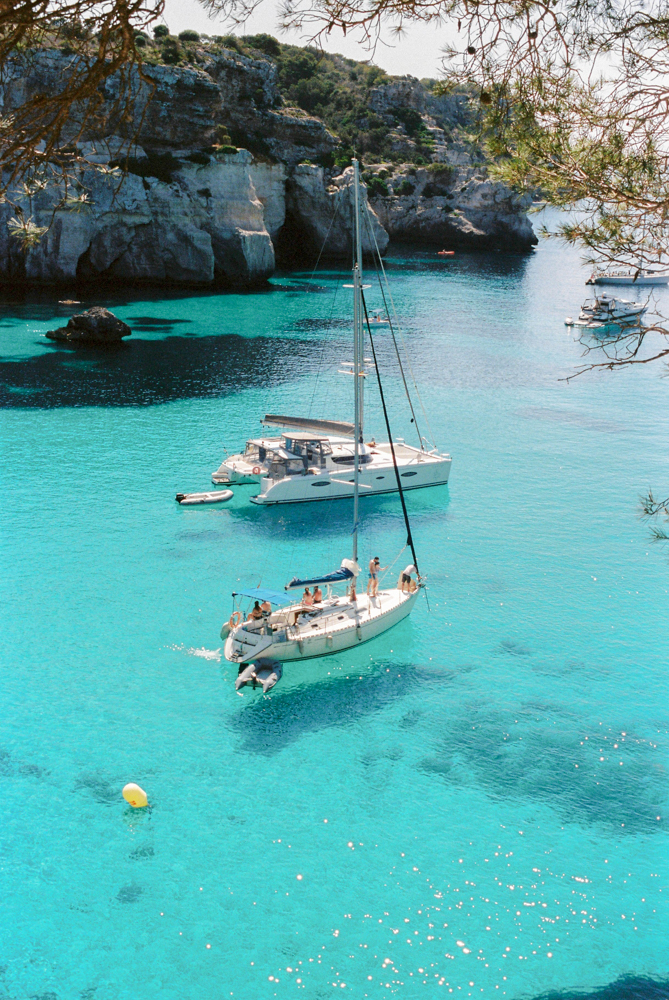 It's an ideal destination for scuba diving, snorkeling, kayaking and other water sports and active touring. A favorite experience we arrange is a private boat charter through the crystalline waters to a secluded beach.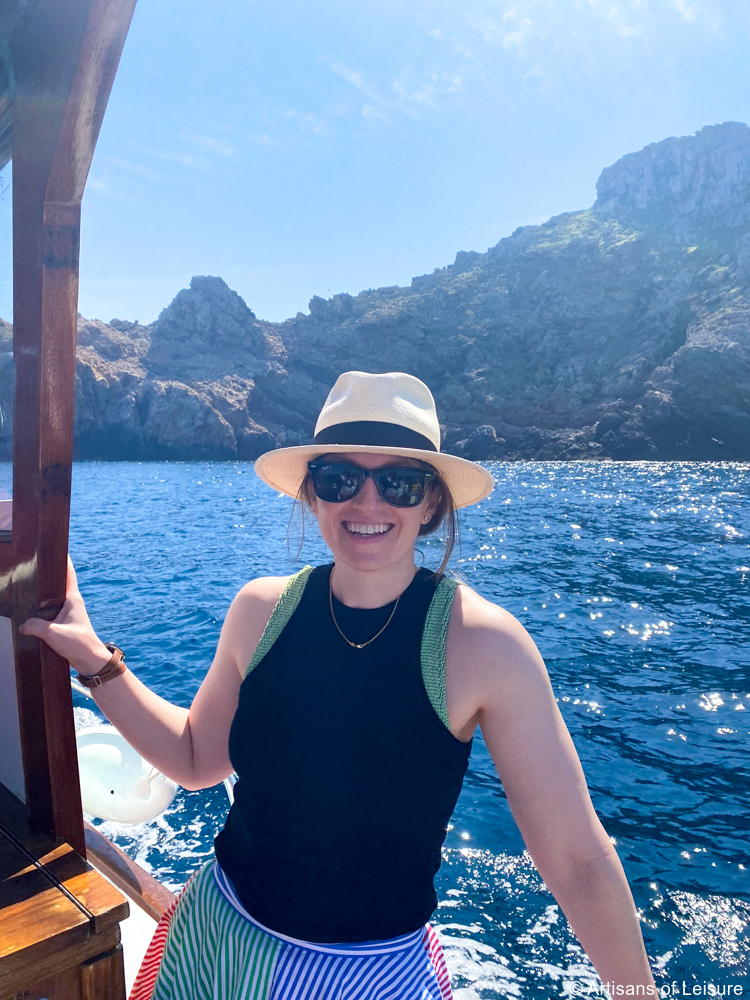 For interested travelers, we also arrange guided hiking, horseback riding or mountain biking along stunning coastal trails and through untouched countryside dotted with wildflowers and the occasional whitewashed farmhouse.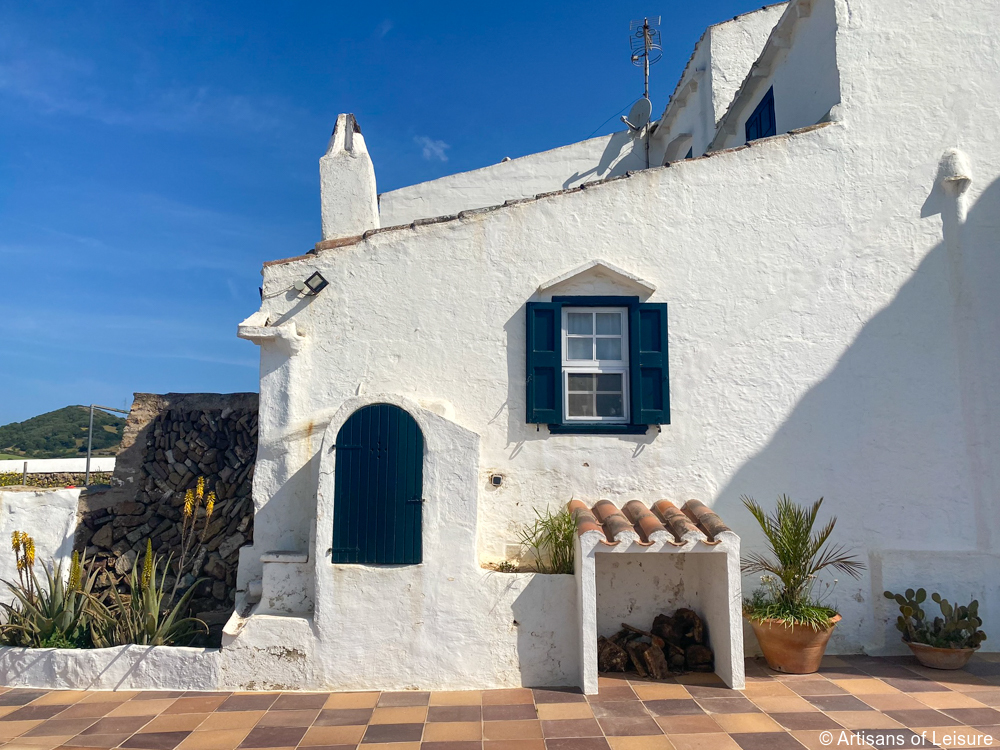 We often recommend beginning a private tour of Menorca in Mahon (known locally as Mao), the elegant capital known for its long, deep natural harbor, eclectic colonial architecture, historic fortifications, excellent cuisine and flourishing art scene.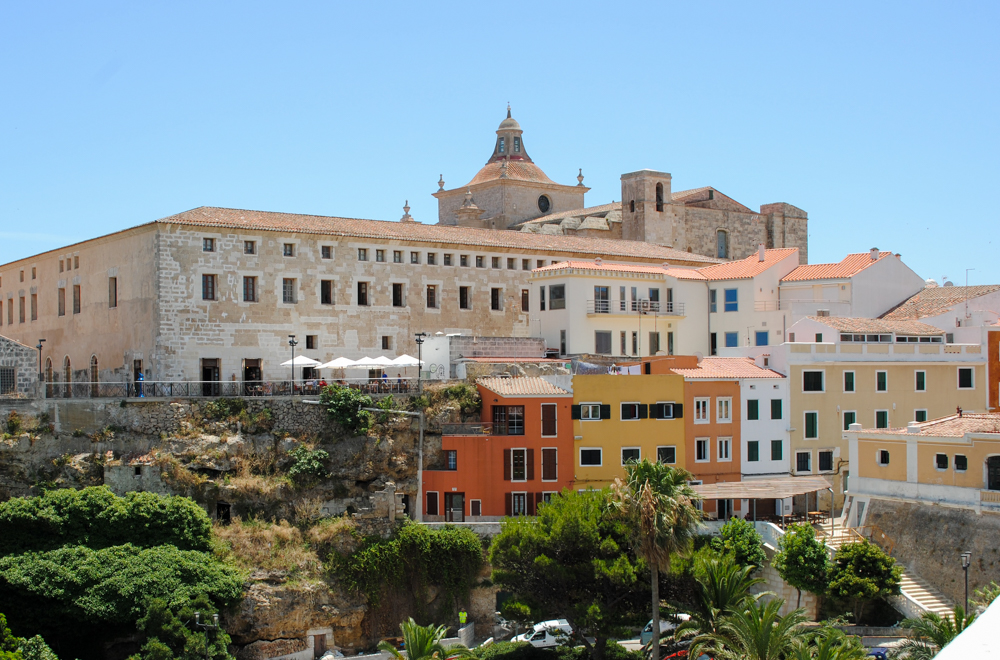 Our expert local guides take travelers to explore Mahon's highlights, including winding backstreets streets…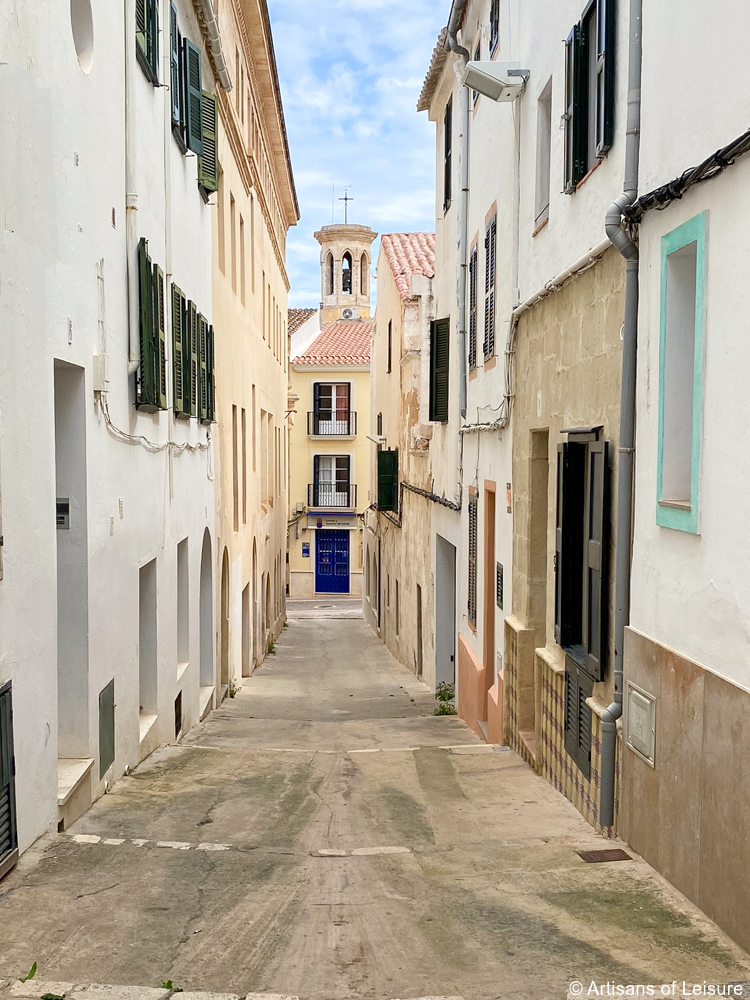 …the vibrant market…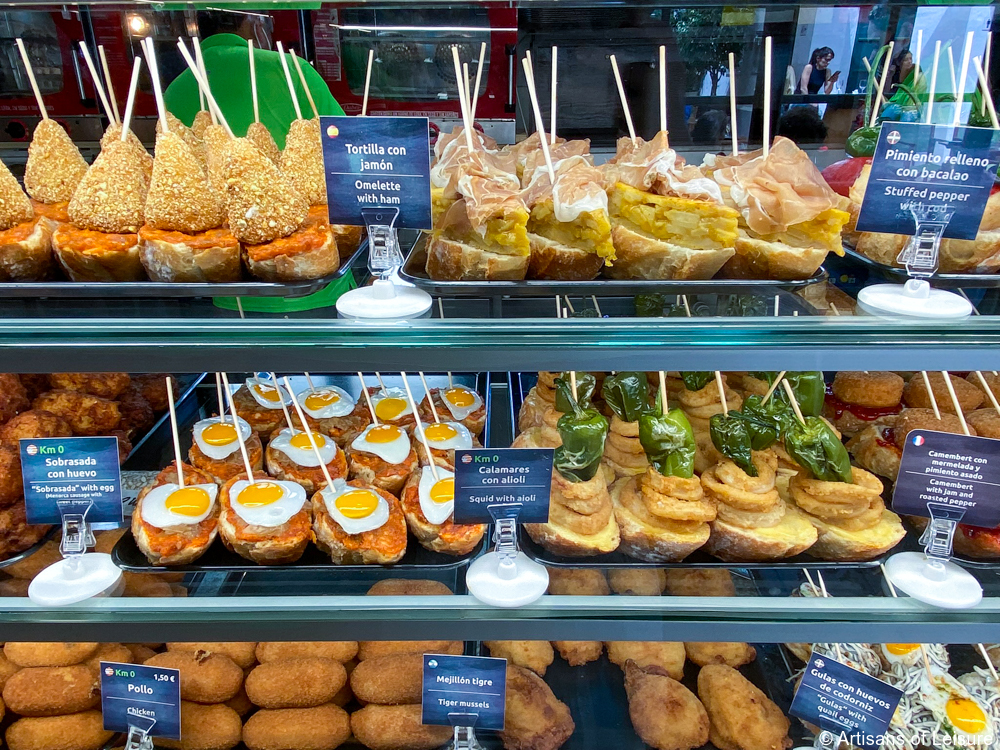 …where we recommend trying delicious tapas…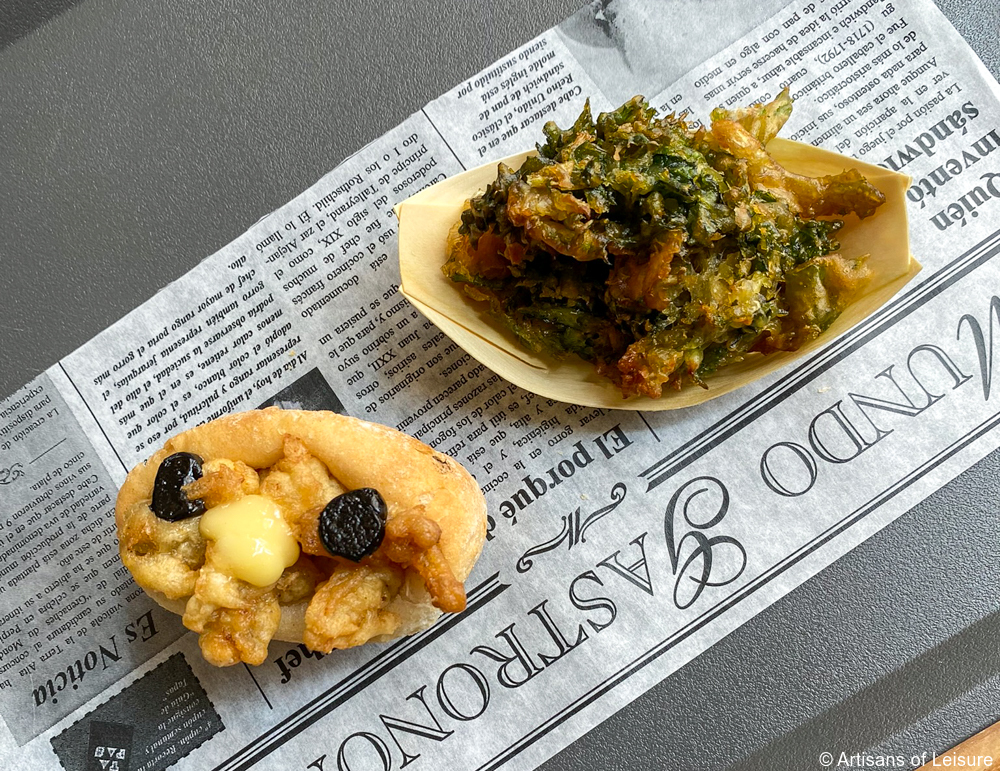 …and the Museum of Menorca (Museu de Menorca). Set in a monastery built in the 17th and 18th centuries, the museum traces the island's history from prehistoric times to the present through thousands of artifacts on display. It's a great introduction to Menorca's complex, fascinating past.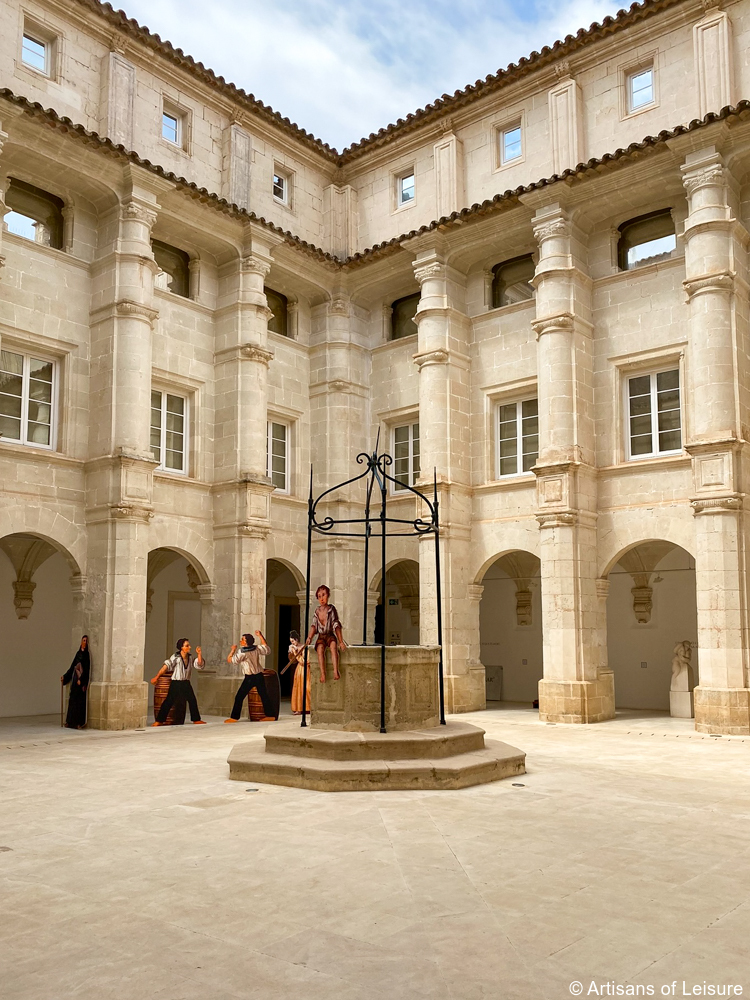 Next door is the Church of St. Francis, once part of the monastic complex and known for its colorful frescoes.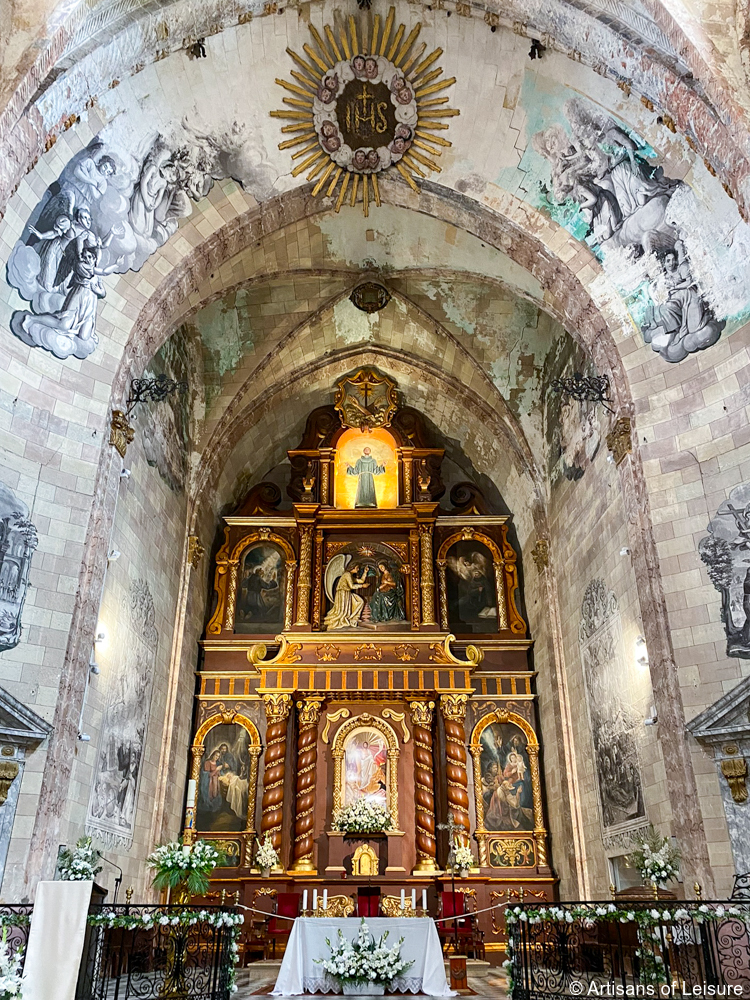 In recent years, Mahon has grown in prominence on the global art scene, especially with the 2021 opening of Hauser & Wirth Menorca. The cutting-edge art center occupies an 18th-century former naval hospital on Illa del Rei, a tiny island in Mahon's harbor accessible by a short boat ride.
The complex includes exhibition spaces, a sculpture trail and a landscape garden designed by Piet Oudolf that features installations by artists such as Eduardo Chillida, Louise Bourgeois and Joan Miro. There is also a stylish Mediterranean restaurant and an upscale boutique, making it a great excursion from Mahon.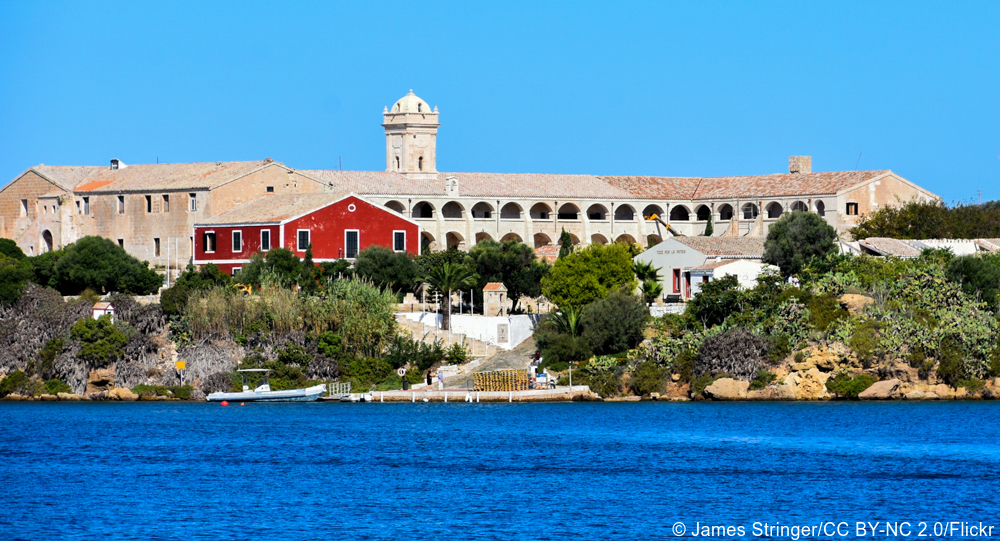 Also in the Mahon harbor is the island of Lazareto (Llatzerat), a former quarantine island that was a mandatory stop for ships entering the port of Mahon. We take travelers to privately tour the fortress-hospital, completed in the early 19th century, to see where crew members were required to isolate in case of suspected infection.
The large, well-preserved complex includes dormitories, kitchens, watchtowers, a chapel, gardens and ventilated warehouses for the cargo.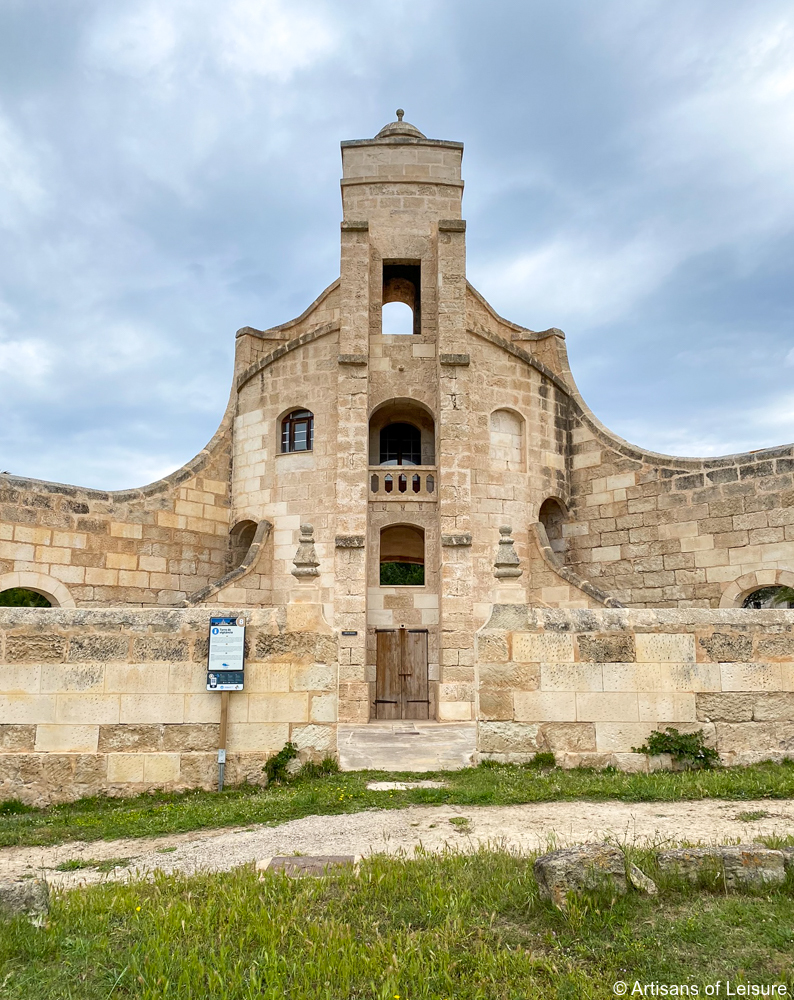 There is also a small museum that chronicles the century the island was in use.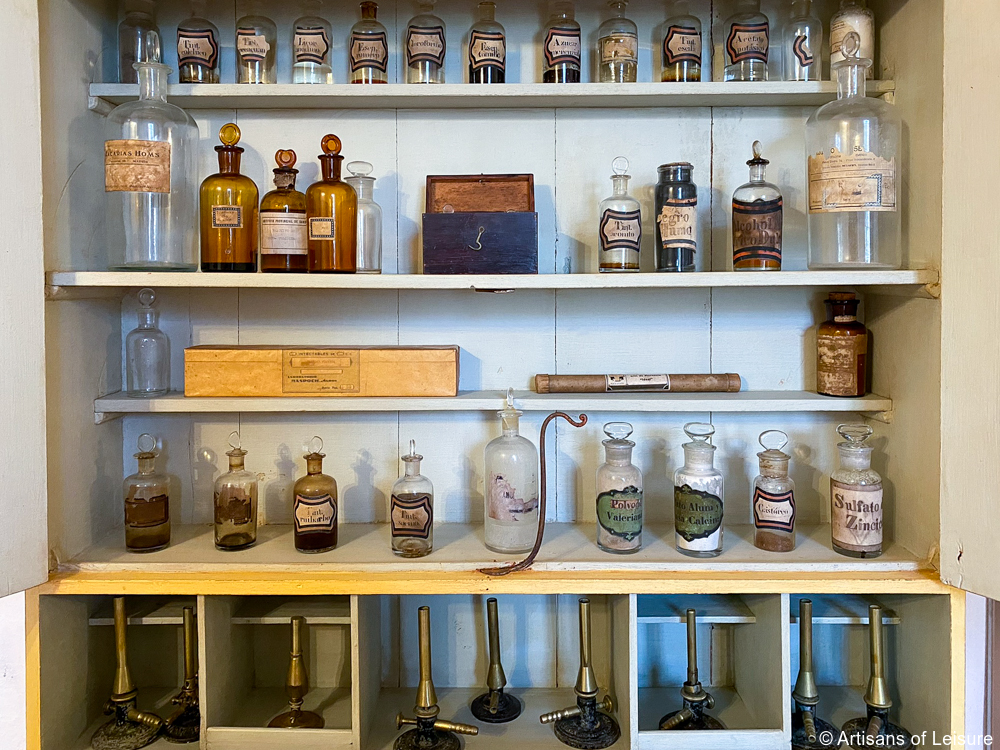 Remains of fortifications around Menorca like La Mola, an impressive 19th-century fortress that guarded the port of Mahon, are reminders of the island's turbulent history relating to its naval and mercantile importance.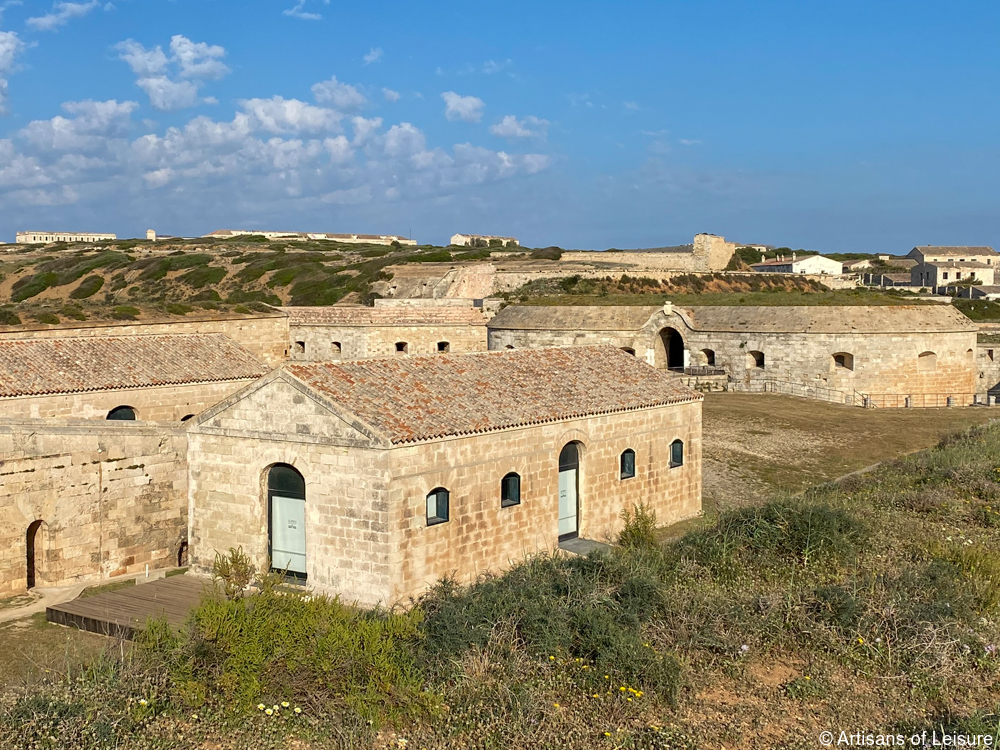 On the island's western coast, Ciutadella de Menorca (Citadel of Menorca) is full of historic charm and honey-colored Baroque palaces and churches that contrast the island's predominantly whitewashed aesthetic.
Founded by the Carthaginians and ruled by the Moors as part of the Caliphate of Cordoba for centuries, Ciutadella was the capital of Menorca until the British occupation in the 18th century when it moved to Mahon.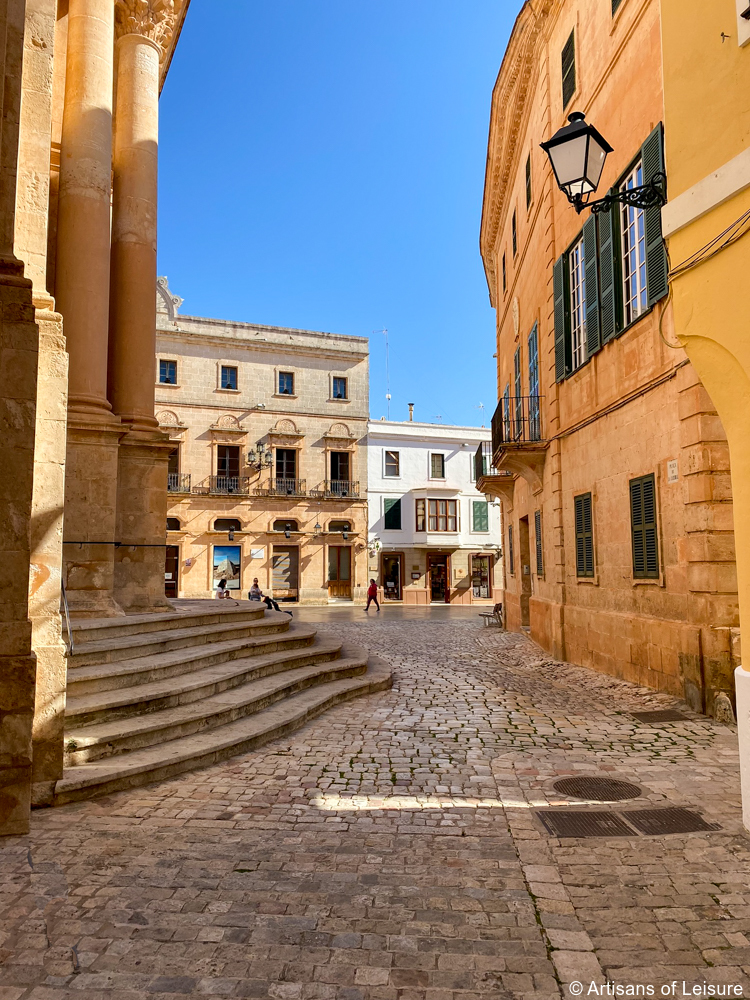 Highlights include visiting the Ciutadella de Menorca Cathedral, constructed in the 13th century on the site of a former mosque…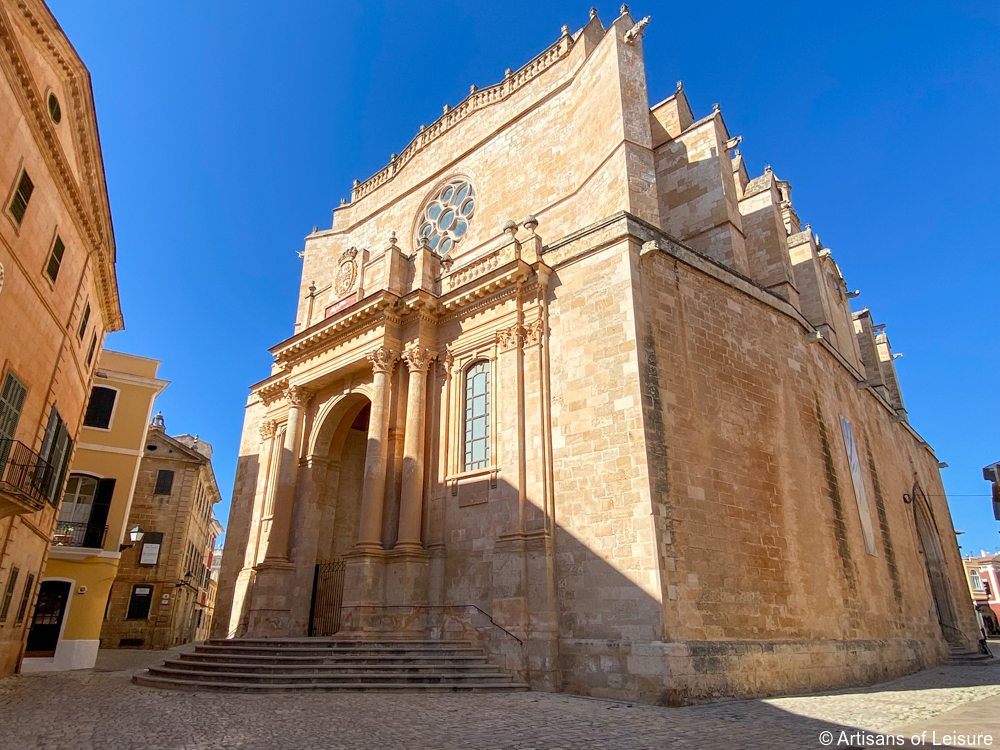 …admiring the grand architecture in Placa des Born, the elegant main square, and exploring the medieval streets…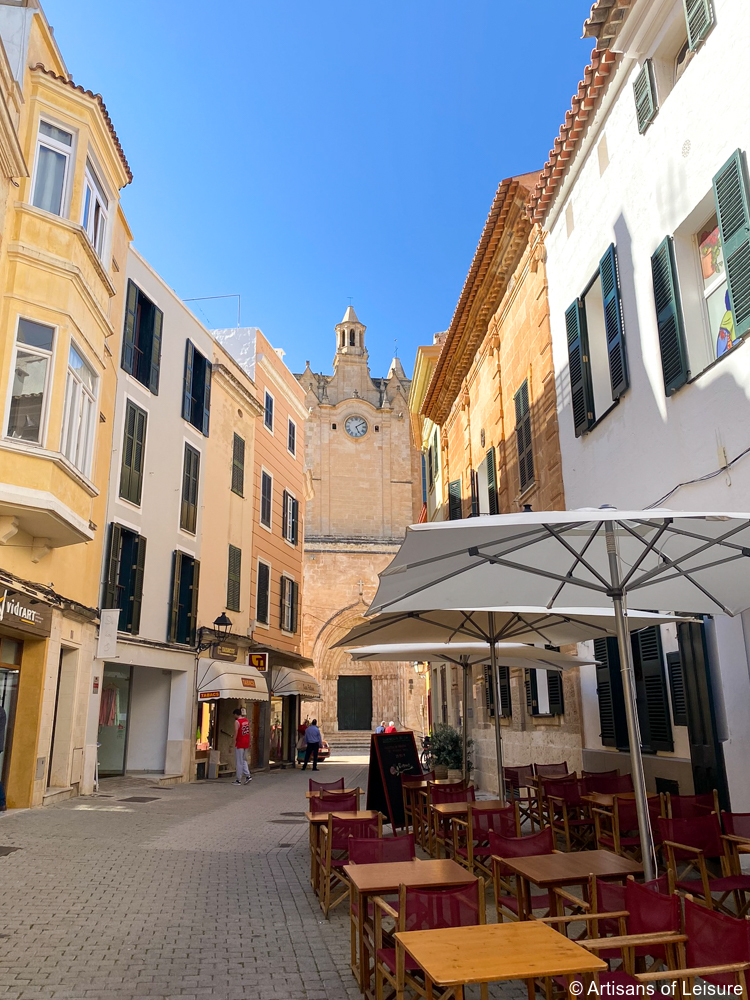 …sampling local specialties at the market…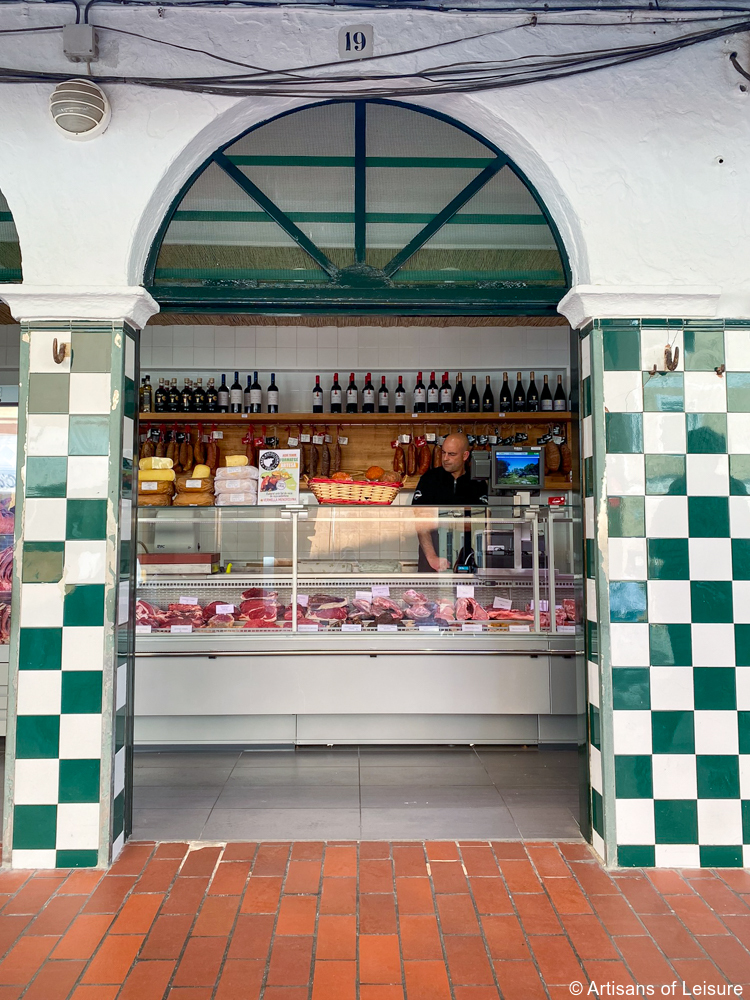 …and dining at fantastic restaurants known for their seasonal Mediterranean and Menorcan cuisine.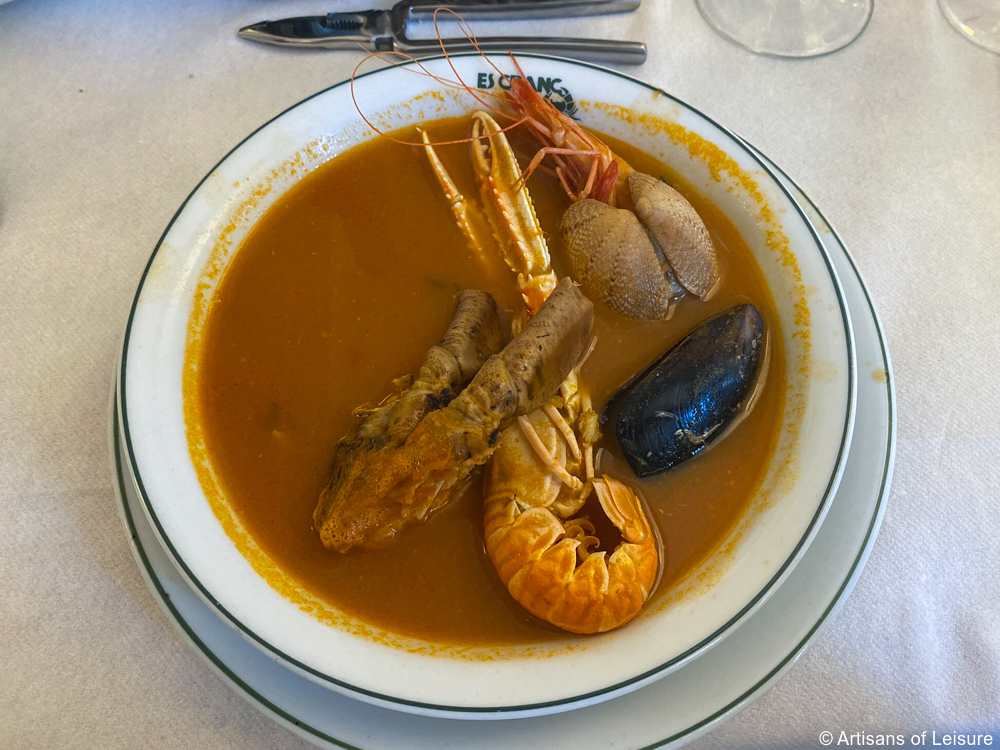 Just outside of Ciutadella is Lithica (Ses Pedreres de s'Hostal), huge sandstone quarries transformed into unique public spaces with botanical gardens, a labyrinth, a theater and more.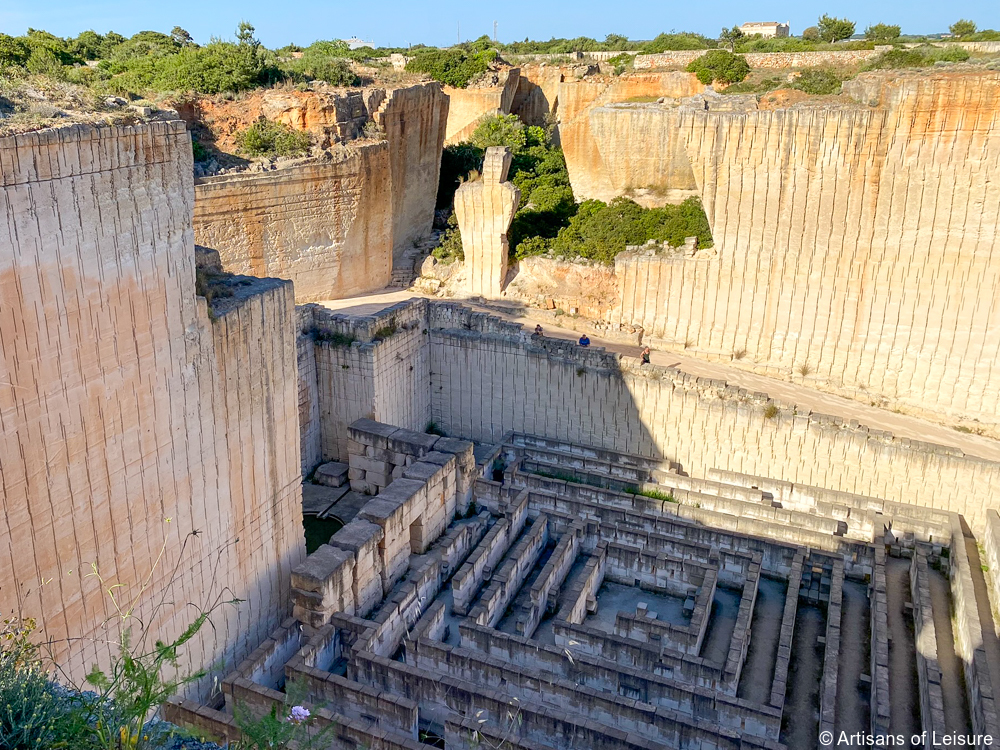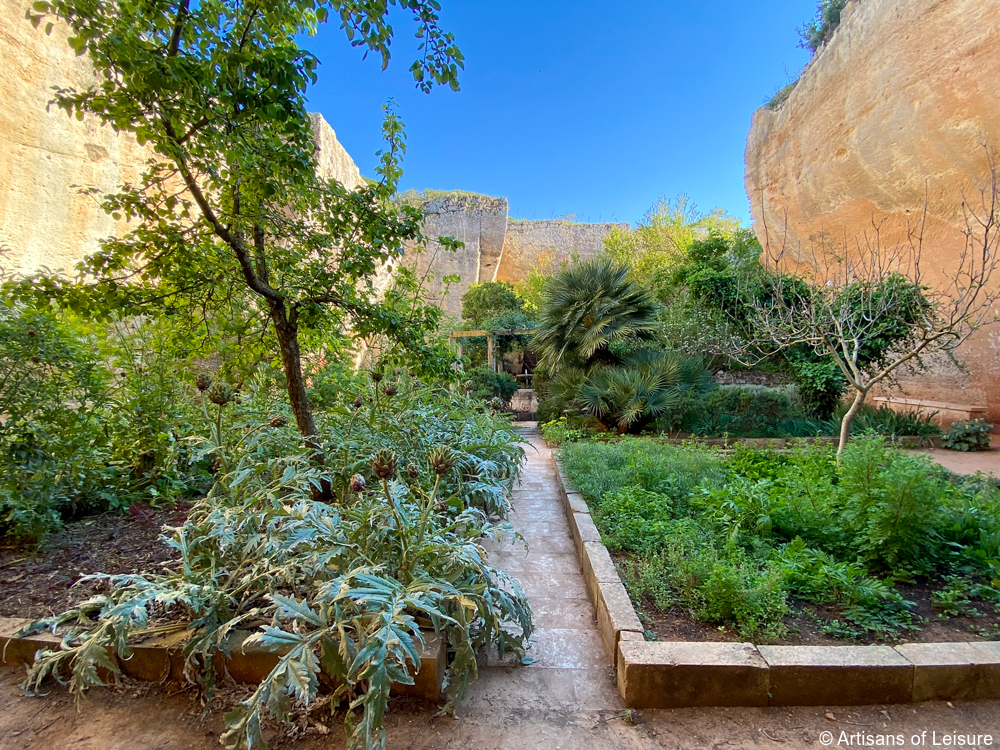 Not to be missed is the wealth of fascinating prehistoric sites around the island that remain from Menorca's culture, named after the hundreds of talayots (watch towers) they constructed. Over 1,500 megalithic sites, including villages and burial chambers, offer fascinating insight into Menorca's ancient past.
In addition to the talayots, taulas ("table" in Catalan), are a notable Menorcan architectural feature from the Bronze Age. These T-shaped stone structures, typically found within a horseshoe-shaped enclosure, are thought to have religious or astronomical meanings but ultimately remain a mystery.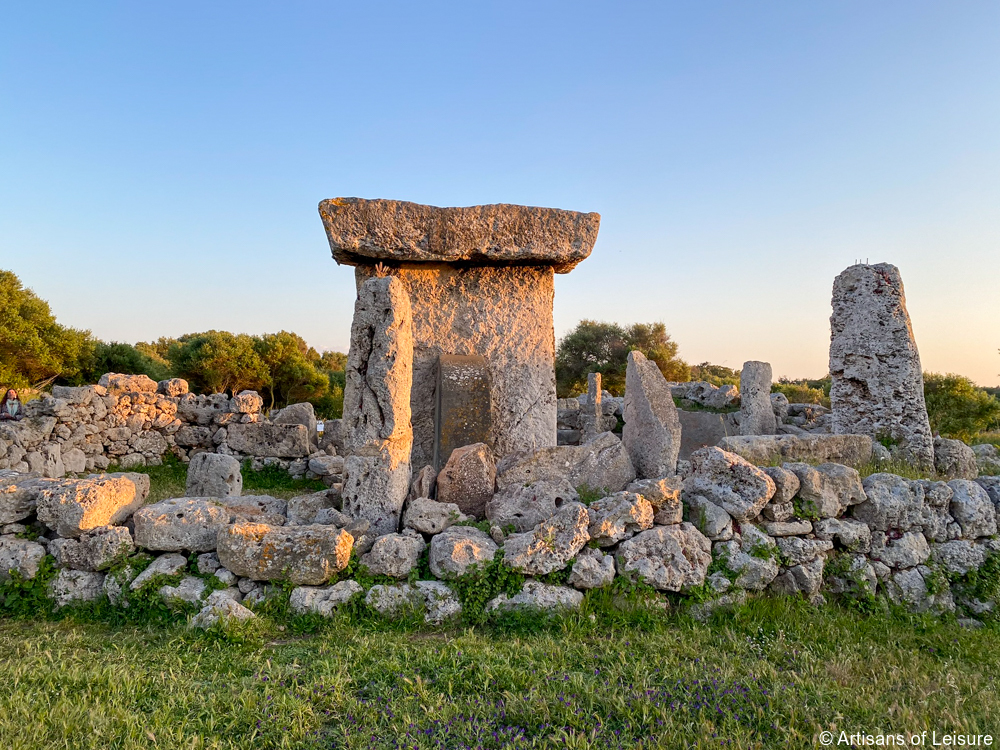 Menorca is also known for its cheese production, particularly the aromatic, salty Mahon cheese. We love taking travelers to a top cheese producer for a farm tour, where we arrange for travelers to watch a cheese-making demonstration and enjoy breakfast.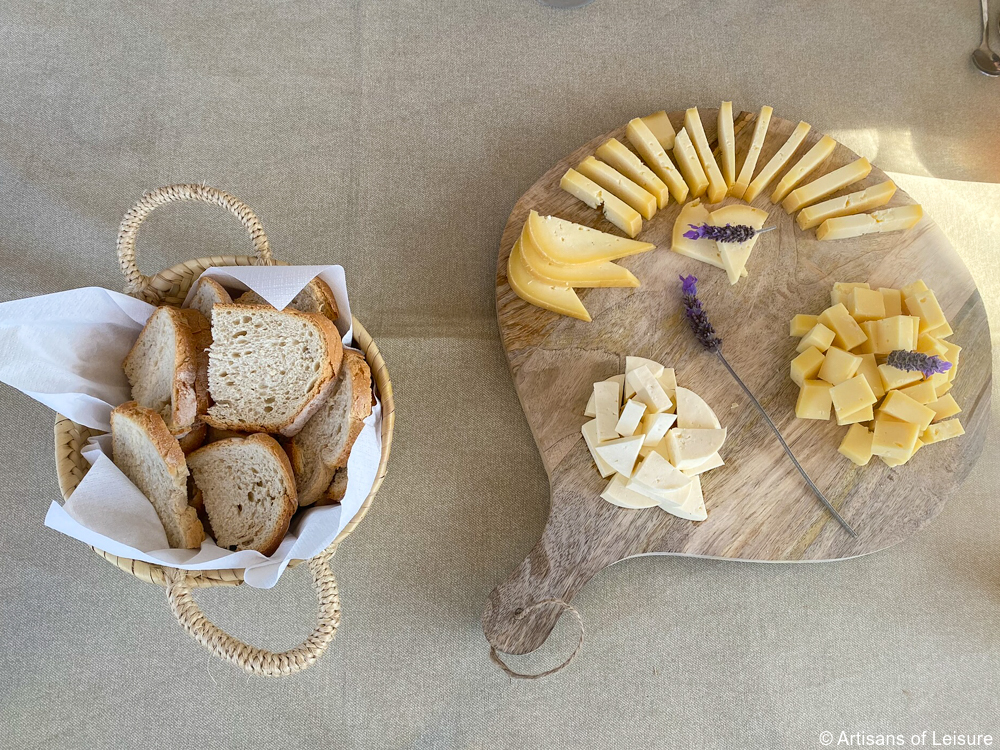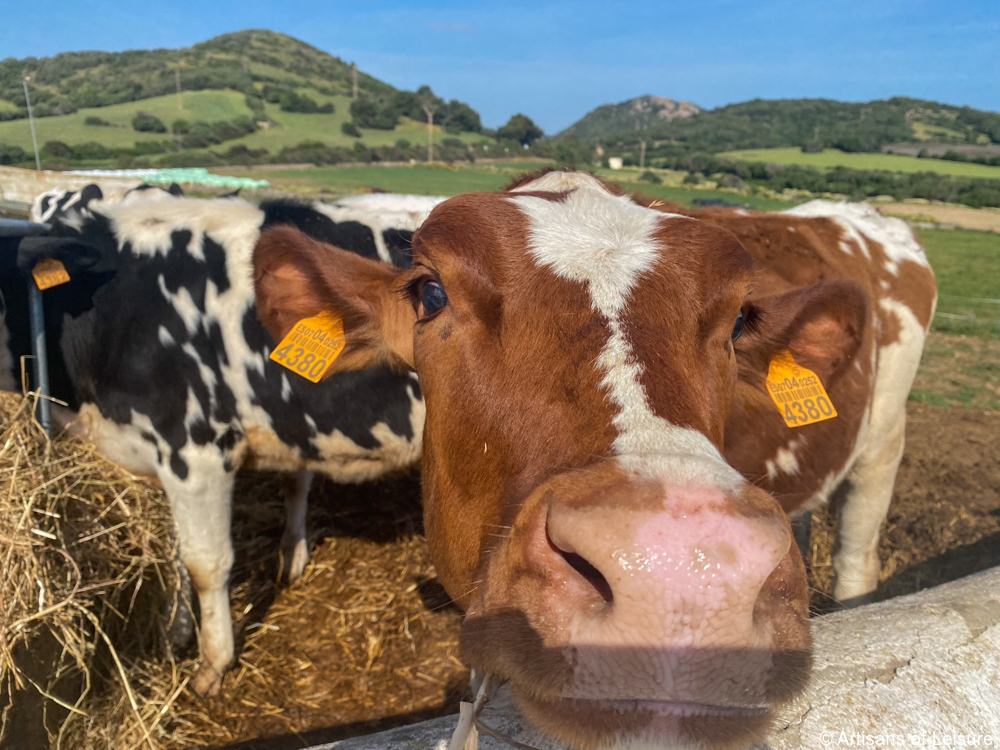 One evening, we recommend having us arrange a prime table at a cliffside bar to enjoy a spectacular sunset.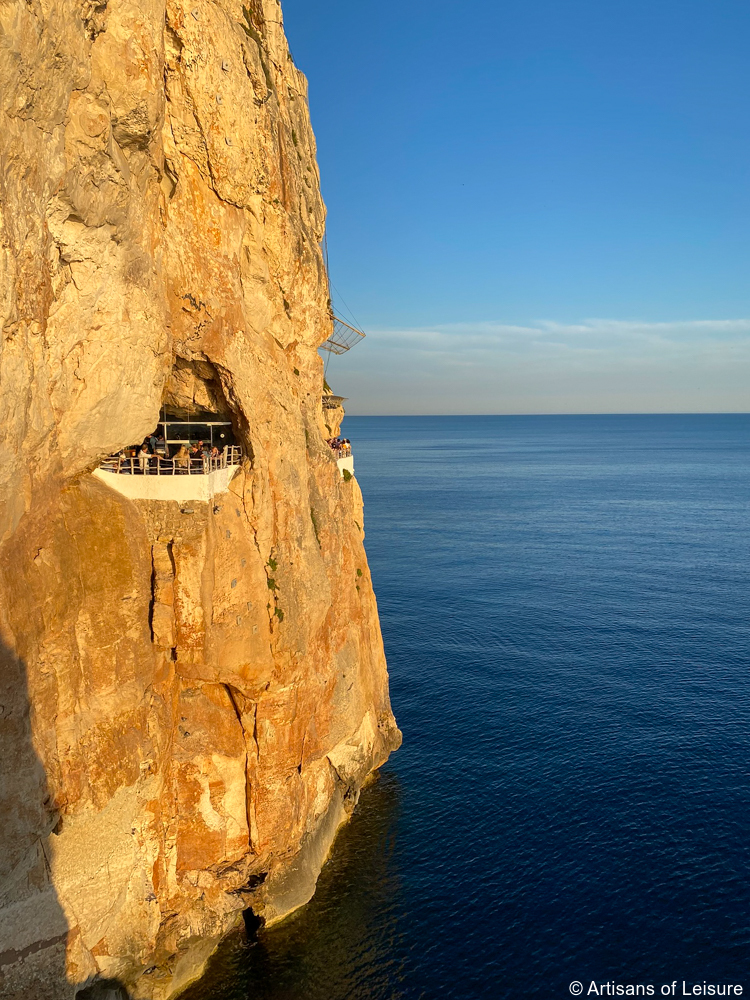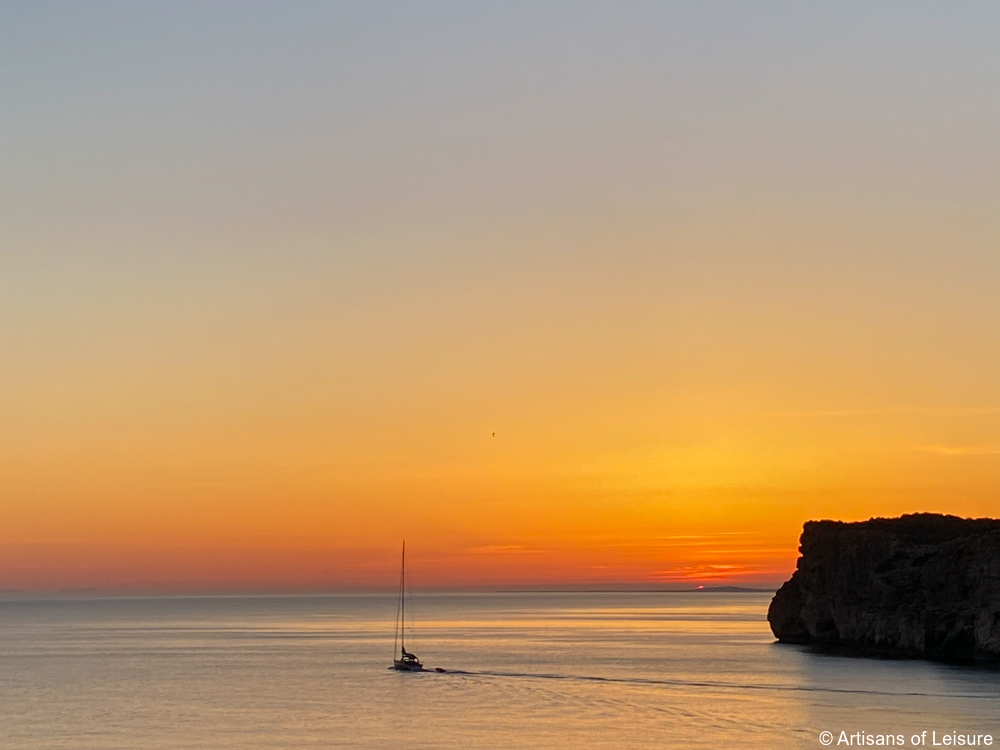 Upon request, we can arrange private cooking classes…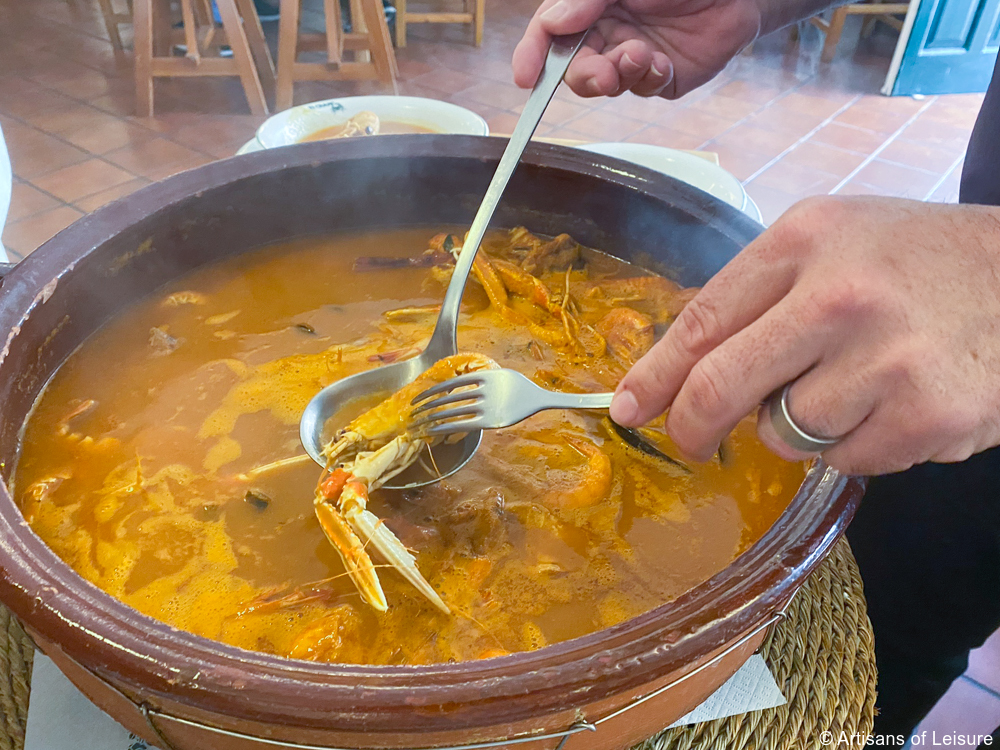 …pottery workshops, excursions to traditional villages, winery tours and tastings and tours of Mahon's famous Xoriguer gin distillery. First made for British sailors on Menorca in the early 1700s when Mahon was a prominent British naval base, Xoriguer is still concocted according to a secret, centuries-old recipe.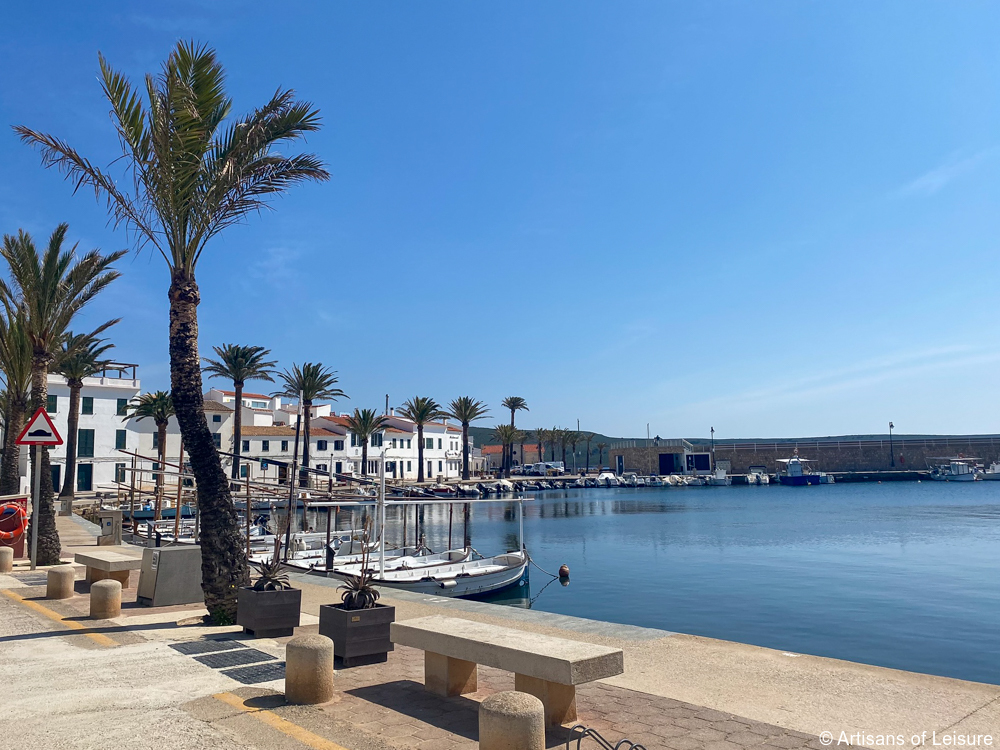 We recommend combining time on Menorca with neighboring Mallorca or Ibiza and other favorite destinations in Spain, including Barcelona, Madrid and Seville.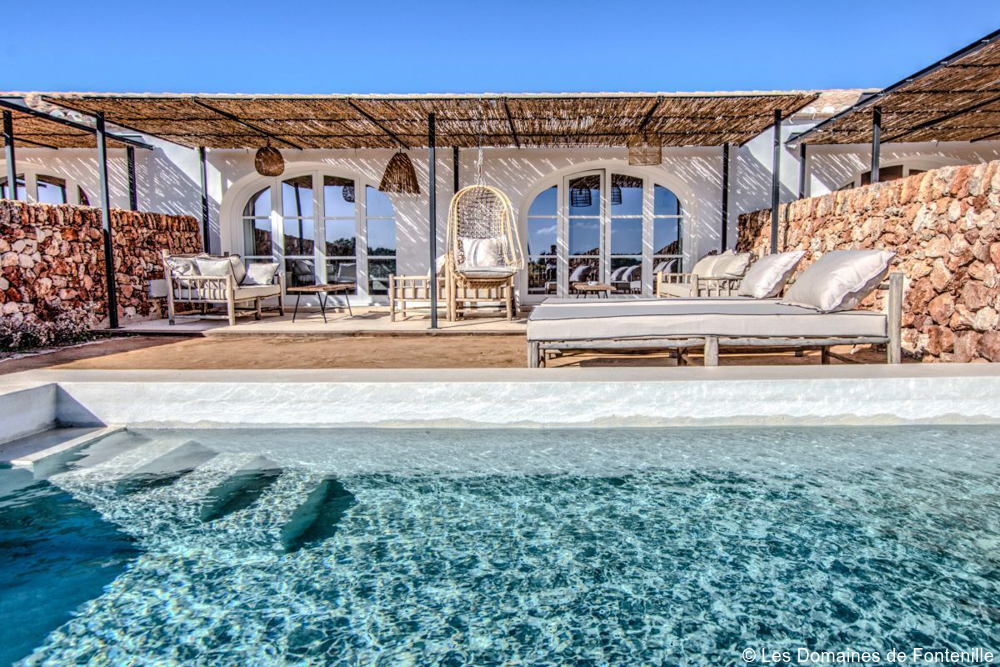 Contact Artisans of Leisure to begin planning a luxury Spain tour that includes the island of Menorca.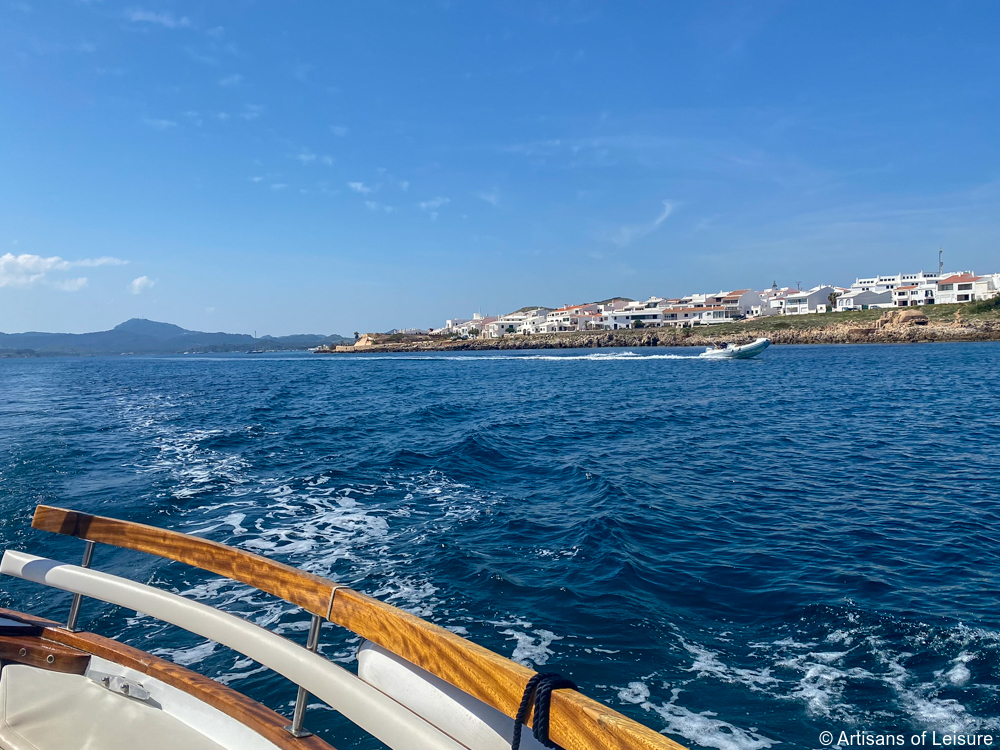 Tags: active Spain tours, active touring, archaeological sites, architecture tours, art and design tours, art galleries, boat charters, Bronze Age, cheese tours, Ciutadella, cooking classes, culinary experiences, culinary tours, gardens, Hauser & Wirth, island getaways, Mahon, Menorca, Minorca, modern art, prehistoric sites, private Spain tours, private wine touring, ruins, snorkeling, Spain, Spain culinary tours, Spain tours, Talayotic, yachting