December 14, 2010
Segovia and El Escorial: A perfect day trip from Madrid
For travelers to Madrid interested in an experience beyond the urban center, we recommend a private day tour that combines the grand Royal Site of San Lorenzo of El Escorial and the charming Castilian town of Segovia.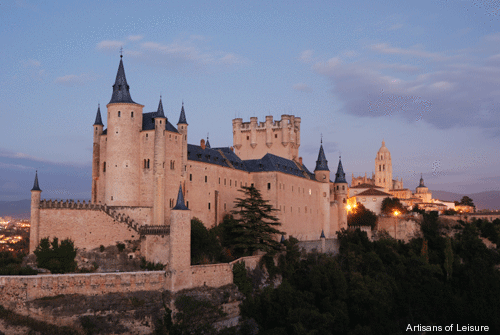 Segovia is one of our very favorite towns in Spain. It is best known for its wonderfully preserved architecture, which spans 2,000 years, and its delectable roasted meats, especially cochinillo asado (roast suckling pig). Our first stop is always the Alcazar, its iconic slate turrets and towers rising from atop a steep hill, providing breathtaking views over the surrounding countryside. Some first-time visitors may experience a sort of déjà-vu at first sight, as the Alcazar is said to be the model for Sleeping Beauty's castle in Disneyland.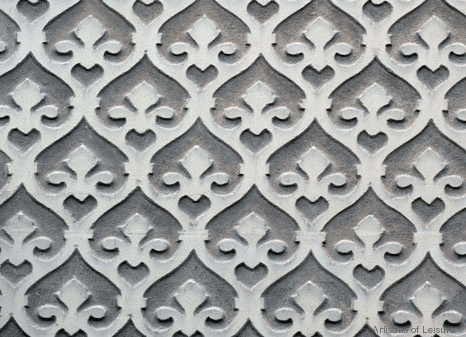 Strolling through the winding streets of the walled old town, one passes many examples of the centuries-spanning architecture—the splendid Gothic cathedral, various churches, convents and secular buildings built in Romanesque, baroque, Renaissance and Mudejar styles. A distinctive feature of Segovian architecture is the elaborate, geometric sgraffito (etched plaster) designs that cover the exteriors of many of Segovia's palaces and townhouses and enhance the play of sunlight across the walls throughout the day.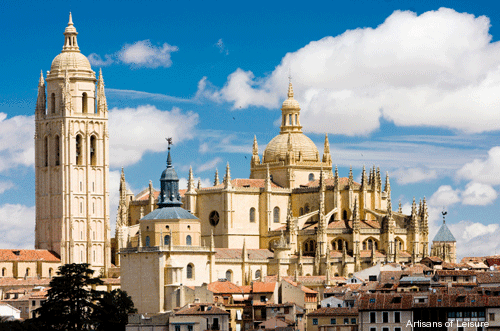 Right outside the old town walls lies the magnificent aqueduct. This remarkable feat of engineering was built by the Romans in the first century AD without using any mortar—and amazingly, it is still standing, quite intact.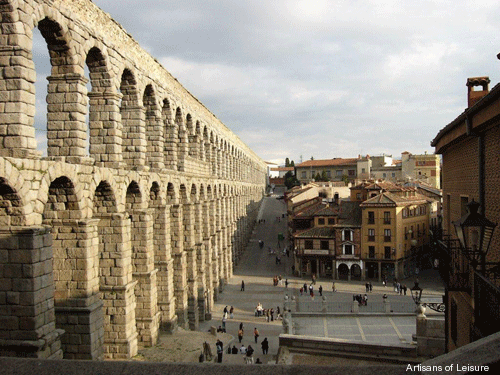 Near the aqueduct are two of our favorite restaurants in Segovia–Meson de Candido and Casa Duque, Segovia's oldest dining establishment—both serving the delicious, traditional roasted meats that Segovia is famous for. (There are also seafood and vegetarian menu items for those who don't eat meat!)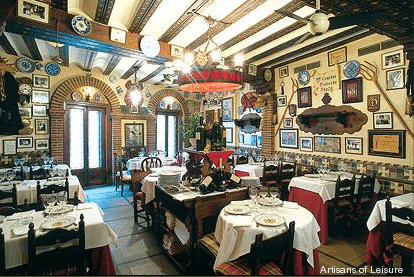 A visit to Segovia combines nicely with  El Escorial. Commissioned in the 16th century by King Felipe II of Spain, El Escorial was built in part as a reaction to the Protestant Reformation. The complex comprises a monastery, royal palace, and basilica, and is one of the most unique Renaissance buildings in existence in Spain; in 1984, it was declared a UNESCO World Heritage Site. Inside, admire works by artists such as Velazquez, Titian and Coello. Beneath the basilica is the Baroque Royal Pantheon—most of the Spanish kings of the last five centuries are interred here, as well as Juan de Borbon, the current king's father, who never became king himself.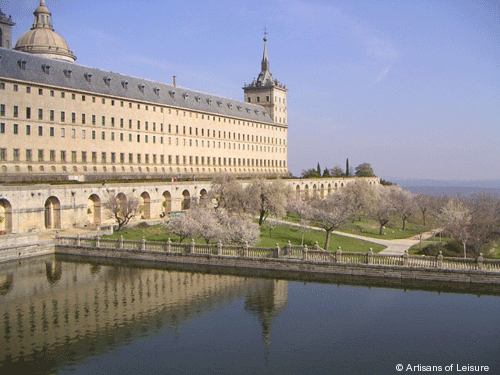 A stroll among the surrounding hills of the beautiful, forested Sierra de Guadarrama is a wonderful way to experience the full impact of this historic site. There are also several good hiking trails in the area for more active travelers.