November 5, 2010
Varanasi: One of India's Most Spiritual Destinations
An endlessly fascinating spectacle of ritual activity unfolds daily in Varanasi (Benares), one of the most sacred places in Hinduism and one of the oldest cities in the world.
Hindu pilgrims come to bathe in the purifying waters of the Ganges River, which flows through the city.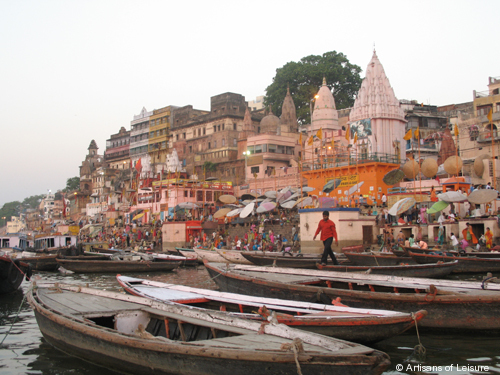 One of the best ways to experience the age-old rhythms of Varanasi is by taking a private boat ride on the Ganges at dawn to watch the faithful perform these ritual ablutions.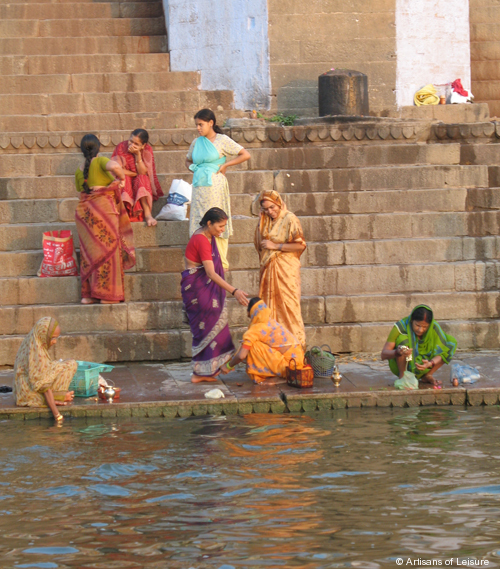 Hindus also come to Varanasi to die, believing that to be cremated on the ghats (steps) along the banks of the Ganges is to achieve liberation from samsara (the cycle of death and rebirth).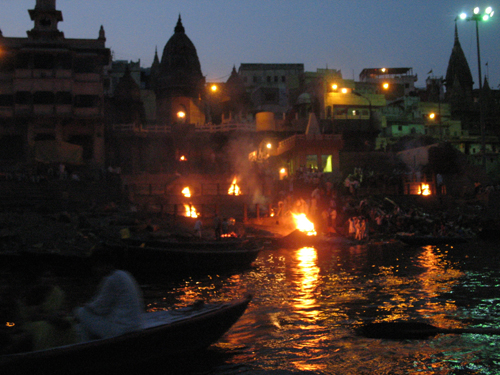 Another essential Varanasi experience is an evening aarti ceremony, during which dancing priests make offerings of smoking incense, flaming chalices and scattered rose petals to Shiva, the god that Hindus believe created Varanasi 5,000 years ago.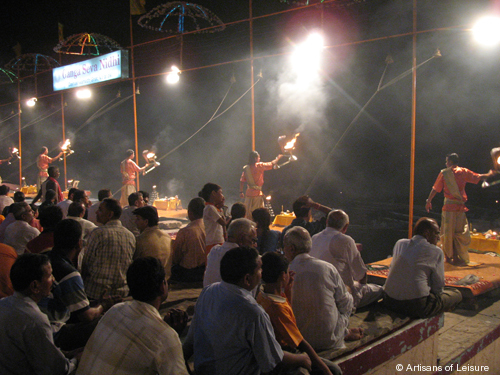 Our touring in Varanasi also includes a private excursion to nearby Sarnath. One of the holiest sites in Buddhism, Sarnath is believed to be the site of the Buddha's first sermon.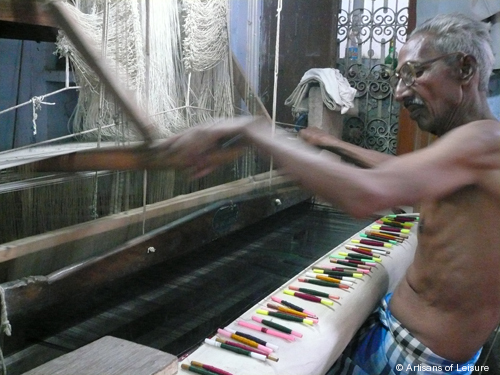 Varanasi is also famous for high quality silk. We arrange for travelers to visit the workshop of a family renowned for their silk weavings. Custom and ready-made silks can be purchased from these master weavers.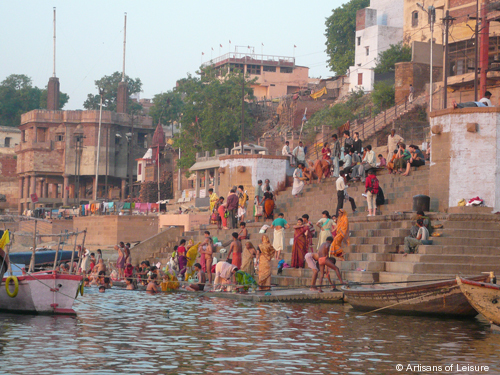 For those interested, our India tours also include a visit the home of local musicians to enjoy a private concert.