February 15, 2013
Just Back: The Basque Country of Northern Spain & Southern France
Stephanie Dosch, one of our Spain travel experts, just returned from her most recent trip through Northern Spain and the Basque Region.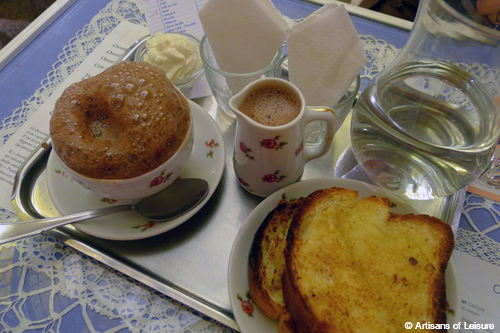 Q: Where did you go?
I spent several days in the Basque Country, including time in Pamplona, San Sebastian, Bilbao and the French Pays Basque, before traveling to Madrid.
Q: What was your favorite hotel?
The Hotel Maria Cristina in San Sebastian recently re-opened after a yearlong renovation, and it looks great. This hotel is where the movie stars have always stayed during the San Sebastian International Film Festival, so it has lots of interesting stories to tell. My room had great views over the Plaza Oquendo to the beautiful fin-de-siecle Victoria Eugenia Theater, with the river, the ocean, and the ultra-modern Kursaal Congress Center and Auditorium beyond. Fabulous!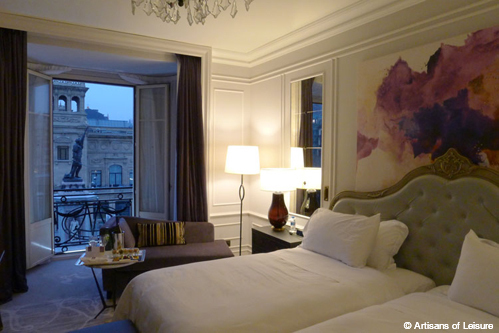 Q: Describe a perfect day in San Sebastian
I would start the day with a walk along one of San Sebastian's seaside promenades and a visit to the Wind Comb, an installation designed by sculptor Eduardo Chillida. I love this spot, at the end of the bay, because it incorporates the sea, the wind, and the rock, and it's different every time I go depending on the weather. I would spend the rest of the morning browsing the elegant shops in the New Town and exploring the stalls at La Bretxa market.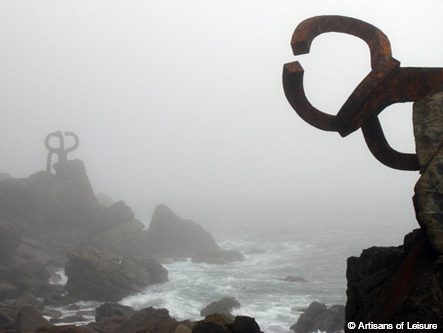 For lunch, I like the seafood at La Rampa, a restaurant overlooking the old fishing port. Nearby is the excellent aquarium, which is fun for kids. The new San Telmo Museum is also worth a visit. It has interesting temporary exhibitions as well as displays on Basque culture and local history.
I would spend the evening on a pintxos crawl through the old town. Pintxos are the Basque version of tapas and this is an experience not to be missed! I have my favorite bars, each with their specialties, and can never decide which local drink I want with them: white Txakoli wine, a Riojan red or tangy cider.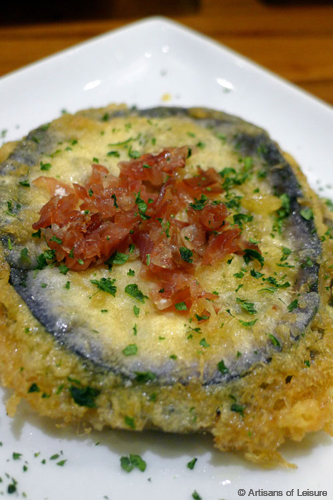 A perfect end to the night is at Bar Dickens for one of their award-winning cocktails.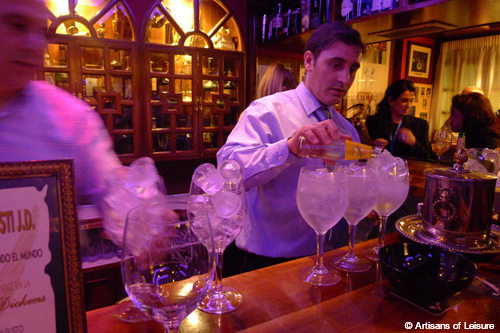 Q: Describe a perfect day in the Pays Basque
I love Bayonne, the area's largest city, and would spend the morning there. Bayonne has colorful half-timbered buildings along its two converging rivers, a bustling morning market, and a cathedral filled with beautiful stained glass. Plus it's France's chocolate capital! There's a street lined with beautiful old chocolate shops set into arcades. Cazenave has a tea room in the back where I order hot chocolate, served foamy with buttered toast. One of my don't-miss sites is the Basque Museum, a truly fascinating museum and a must for anyone interested in Basque culture.
I would spend the afternoon in Saint-Jean-de-Luz, strolling along Rue Gambetta and the tranquil bay. This is a great place to buy local linens, espadrilles and gourmet products like Ossau-Iraty cheese, Bayonne ham and Espelette peppers. There's also an interesting and very Basque church that features wooden balconies, a gilded altarpiece and a model ship hanging from the ceiling. Louis XIV of France and Maria Teresa of Spain were married here in 1660, putting Saint-Jean-de-Luz on the map. The event also sparked the creation of the local almond macarons, which Maison Adam still sells today. I would also make sure to leave room for lunch or dinner at Le Kaiku, a family-run yet elegant restaurant with excellent food.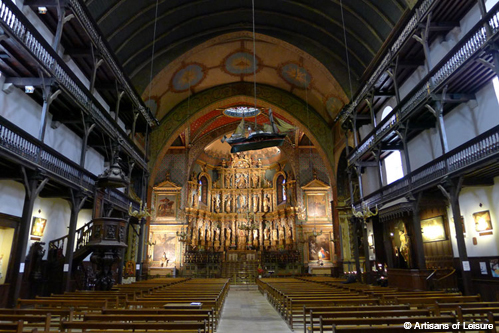 Q: What are some other "must visit" places in the region?
One of my favorite places is Getaria, a hidden gem en route to Bilbao. I stop here for Txakoli vineyards, interesting history, a charming fishing village setting, some of the best seafood on the coast, and, now, the excellent Balenciaga Museum.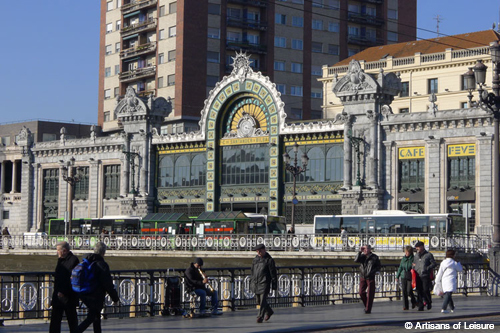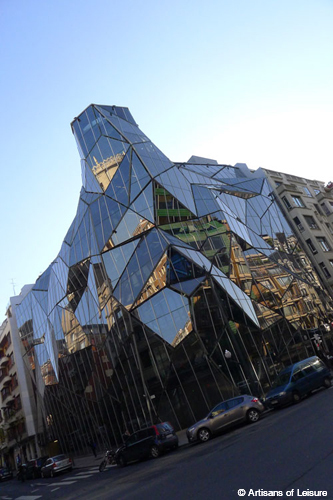 I also think Bilbao is a surprise for many people, as it offers a lot beyond the Guggenheim Museum. There's fascinating architecture everywhere you look, from medieval churches through industrial revolution gems to contemporary works by some of today's biggest names. On this trip, I visited the Ribera market, which re-opened a few weeks ago following three years of renovations. It's one of the largest indoor markets in Europe and was bustling with activity. I think it will be a new "must" on my Basque Country circuit!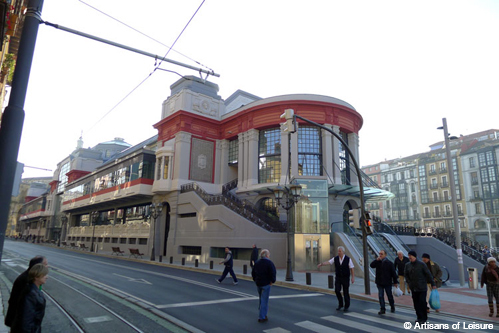 Q: Which Artisans of Leisure tour is this most similar to?
It's perhaps most similar to Bordeaux to Basque Country, minus Bordeaux. We also feature the Basque Country in our Culinary & Art Tour of Spain and Best of Northern Spain tours.
Q: Do you have any favorite restaurants?
So many! In San Sebastian I have favorite pintxo bars, including Zeruko, La Cuchara de San Telmo and Ganbara. Etxebarri, in the mountains between San Sebastian and Bilbao, has been rated among the best restaurants in the world and is definitely worth the detour. On the French side, I like Le Kaiku in Saint-Jean-de-Luz and Le Bayonnais and La Grange in Bayonne.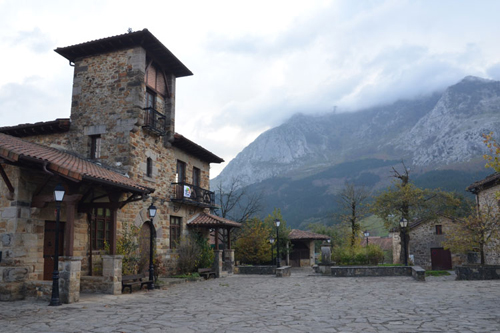 Q: What did you eat on this trip?
Confession: one of my main reasons for spending extra time in this area was the chance to eat pintxos in San Sebastian! This time I tried a new place (for me) called Ormazabal that had truly excellent salt cod croquettes and a very tasty stuffed eggplant. Grilled foie gras is always a must in San Sebastian as well. But my absolute favorite pintxo in all of Spain is one at Zeruko called "La Hoguera" ("The Bonfire"). It comes with a slice of salt cod that you place over a smoking coal to pick up the flavor, then on a tiny toast with a delicious herb cream. Once you've eaten that, you chase it with an "effervescent salad." This was the prizewinning pintxo at the annual competition a few years ago, and it's so creative!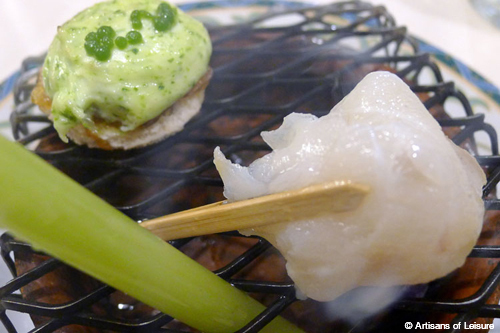 I also had a great lunch of sea bass with parmesan and mussel orzo at the Hotel du Palais in Biarritz. Their Michelin-starred chef has been with them for years. And the dining room, with an almost 180-degree views of the sea, is elegant and has excellent service.
Q: What kinds of activities do you arrange for Artisans of Leisure clients touring in the region?
We arrange lots of great activities, especially involving food. For example, in San Sebastian, we often arrange private pintxos tours through the old town, private market visits and cooking classes. We get our clients into the members-only gastronomic societies that San Sebastian is known for, and can make reservations at restaurants like Arzak and Mugaritz, which are among the best in the world. Visiting the Txakoli vineyards for wine tastings is also always popular.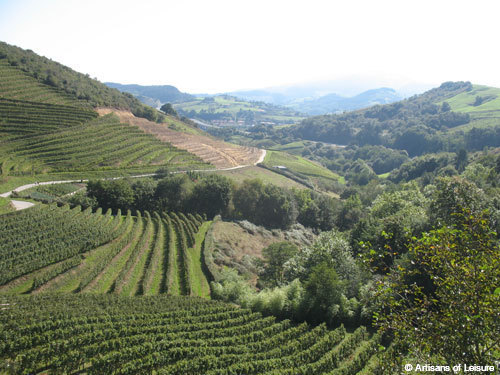 Q: Tell us about the wine touring. What makes the region so worthwhile?
Wine touring is a great excuse to see some of the region's most beautiful, interesting and diverse villages. For example, Getaria is a charming fishing village on the Bay of Biscay that's surrounded by Txakoli vineyards. Laguardia is a walled village in the Rioja region with a stunning setting in the southern Basque Country. It's on top of a hill, surrounded by vineyards and backed by craggy mountains. It has a beautiful church and wine caves under most of the buildings.
Another highlight of wine touring in this area is the architecture at some of the top bodegas (wineries), which were designed by major architects like Santiago Calatrava, Frank Gehry and Zaha Hadid.
Q: Did you do any shopping?
I did some browsing in Saint-Jean-de-Luz. I eyed an apron with the traditional seven-stripe pattern (representing the seven Basque provinces) and am now regretting not buying it!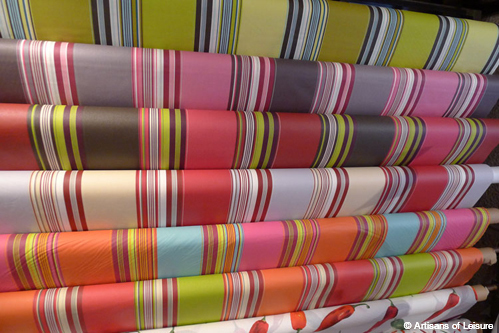 I did, however, pick up some of the local macarons. These chewy almond cookies are very different from the Parisian variety. They were originally served at the royal wedding between Louis XIV and Maria Teresa of Spain.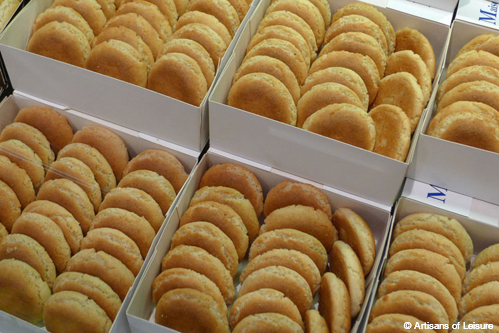 I also bought a couple of chocolate bars from Daranatz, one of the beautiful old chocolate shops in Bayonne.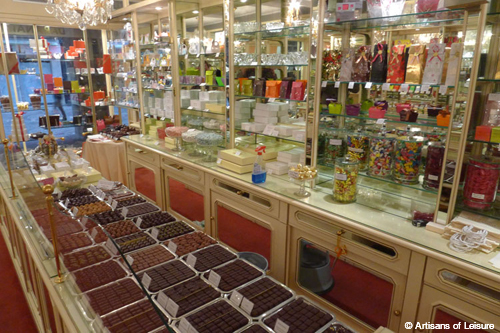 Destinations: Europe, France, Spain
Tags: architecture, Basque, cooking, food, luxury tours, luxury travel, Northern Spain, shopping, Spain tours, Spain travel experts, wine