February 19, 2013
Just Back: Portugal
We recently returned from an incredible private tour of Portugal that included the best of Madeira, Porto, the Douro Valley, Lisbon, Sintra and the Alentejo region.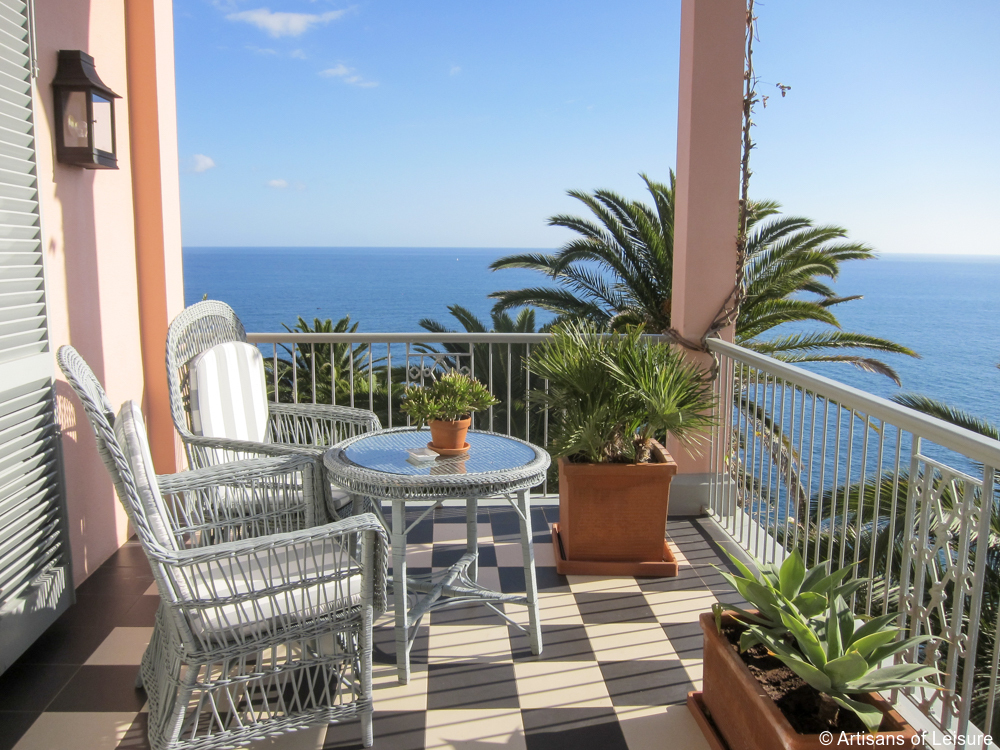 We started in Madeira, a beautiful volcanic island off the coast of Africa with dramatic natural landscapes, wonderful cultural and active touring options, and a mild climate year-round.
Perched on a cliff in Funchal and surrounded by beautiful gardens, the historic Reid's Palace hotel is our preferred luxury property in Madeira and the perfect base for exploring the island.
The balcony of the George Bernard Shaw Suite at Reid's Palace is the perfect place for relaxing with a view.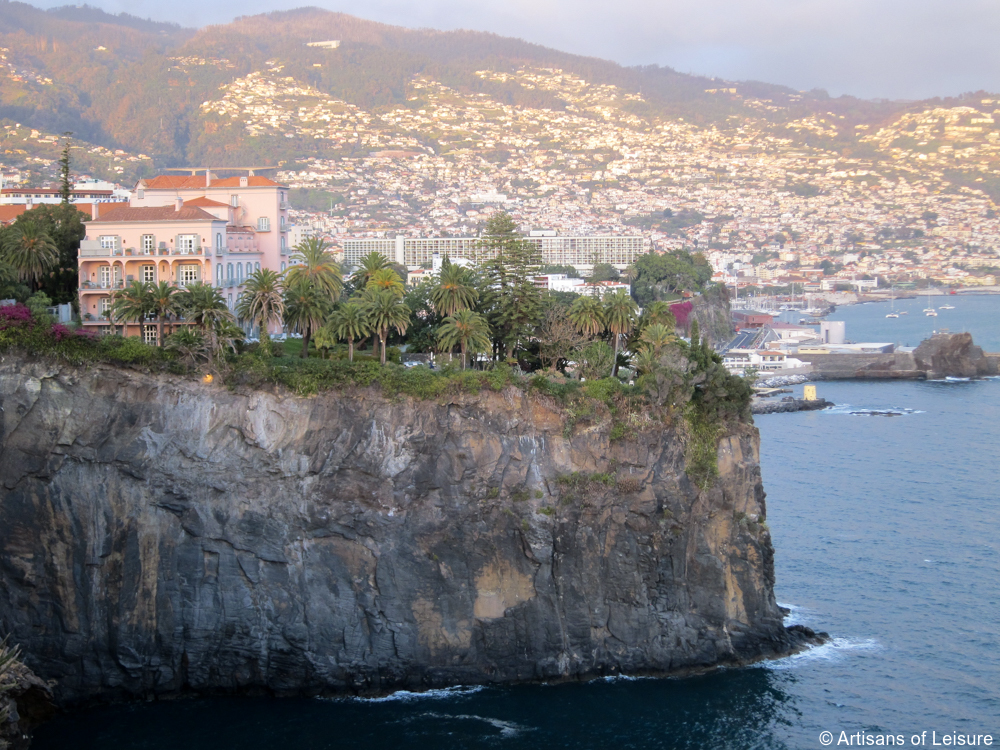 We spent time exploring the island on a private four-wheel drive tour.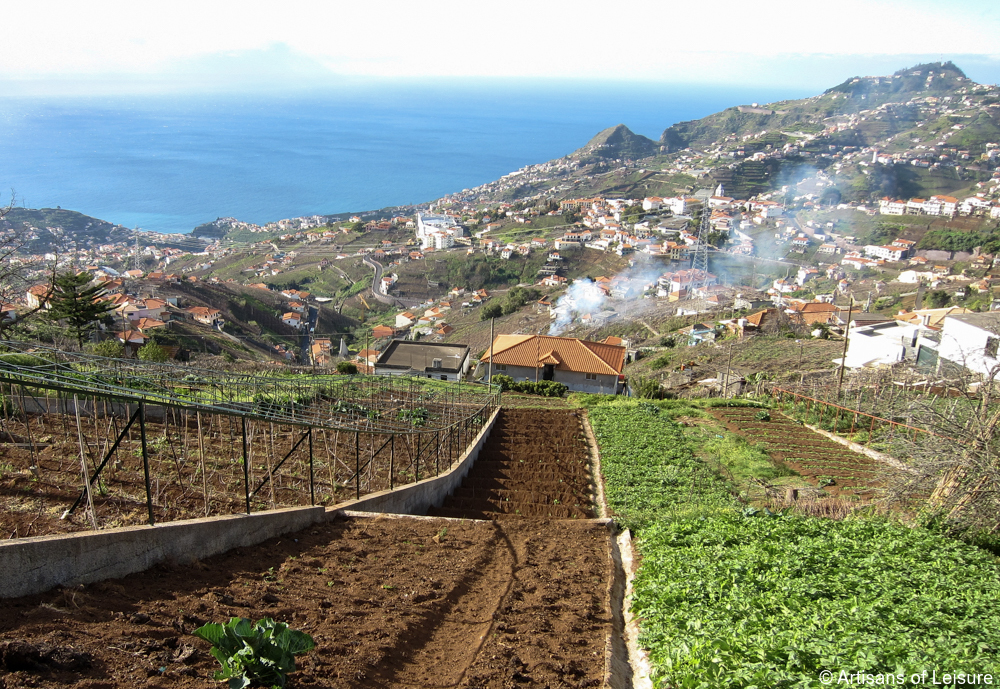 A highlight was the charming fishing village of Camara de Lobos. It was a favorite retreat of Winston Churchill, who spent his time painting scenes of village life.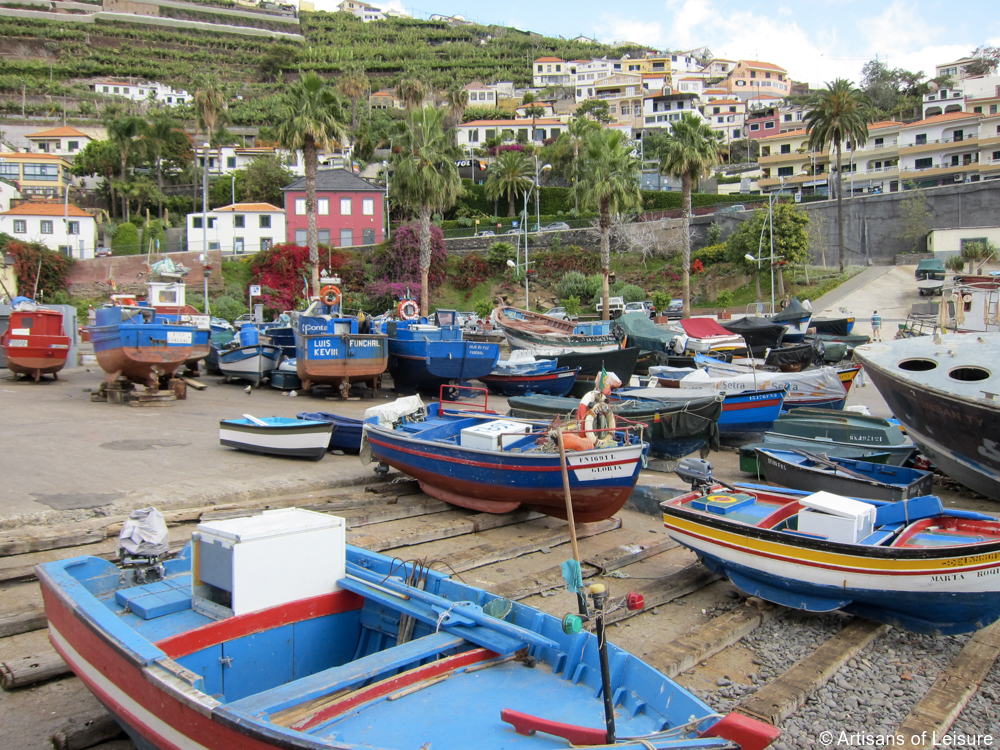 Fresh seafood is abundant on Madeira. A popular appetizer is lapas (limpets), which are grilled on a hot pan with garlic, butter and lemon.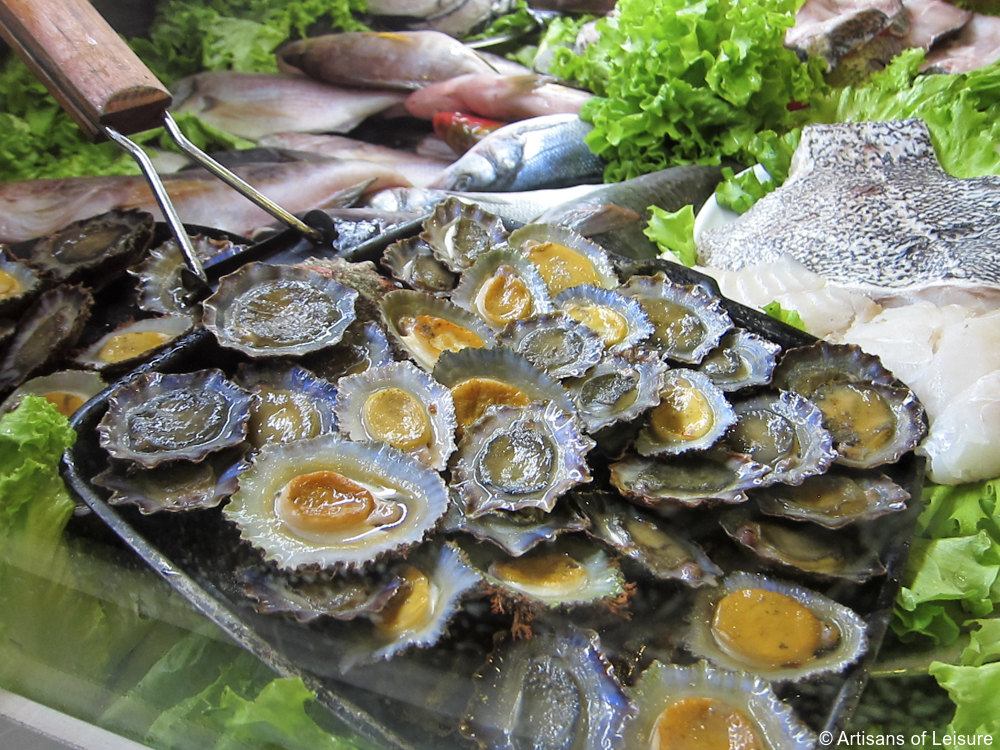 A private excursion to Madeira's interior is the best way to experience its dramatic natural landscapes.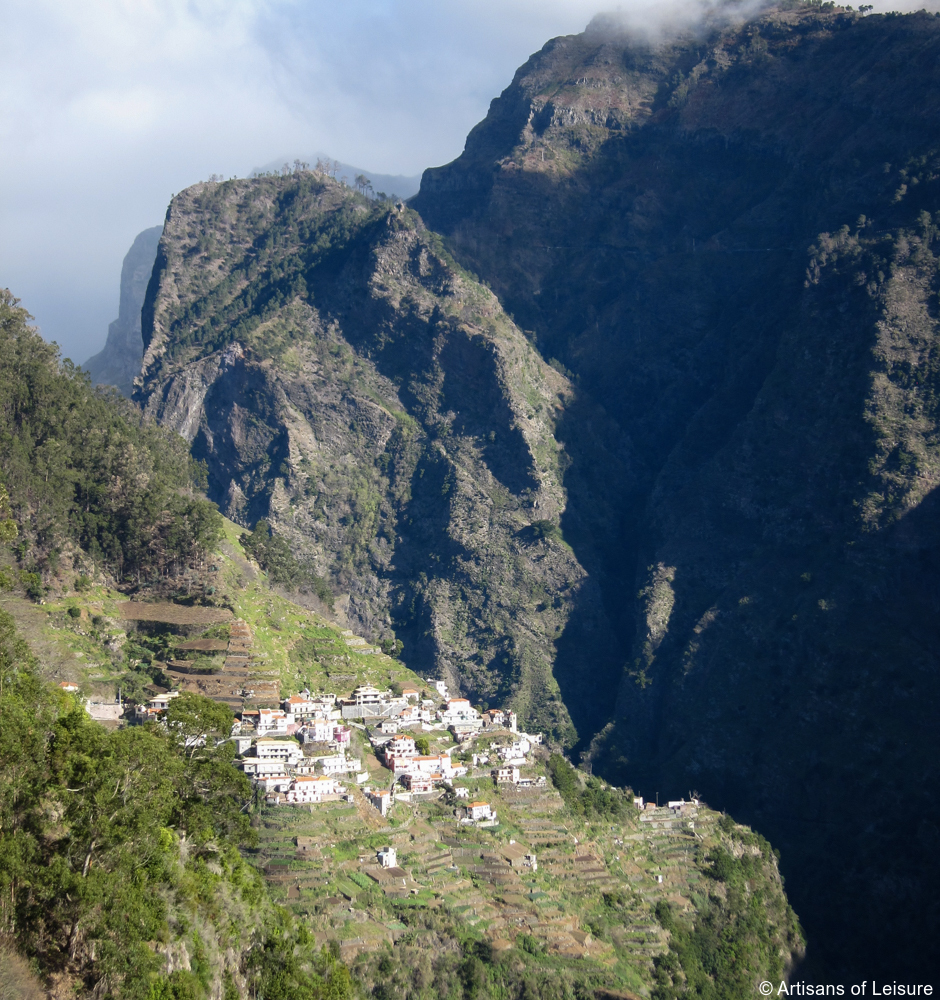 For interested travelers, Artisans of Leisure arranges guided hikes of all levels into the mountains and along the island's network of levadas, irrigation channels that were built by the Portuguese starting in the 16th century.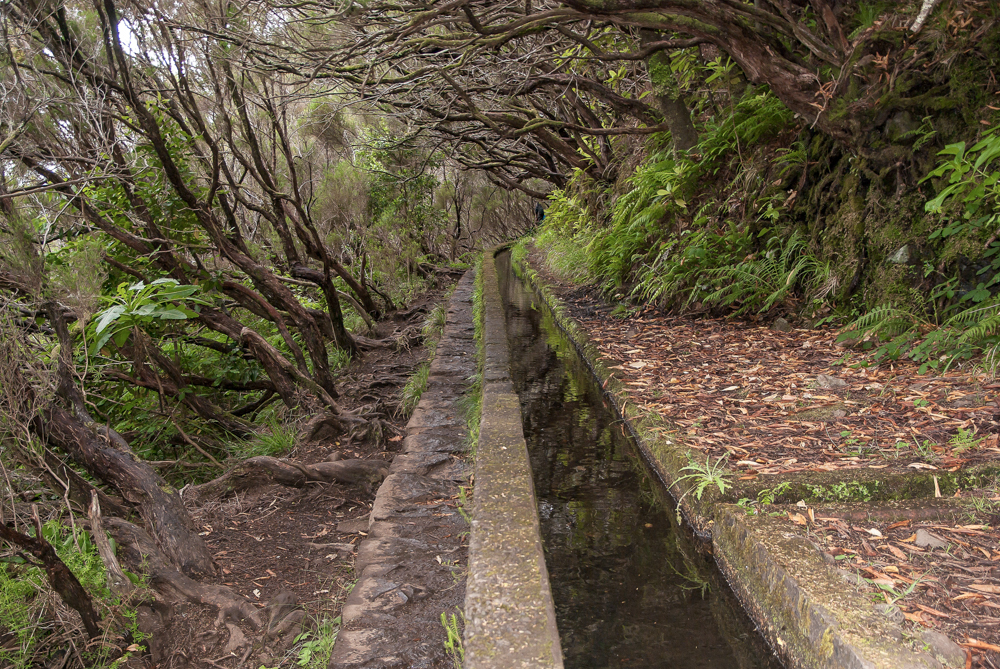 A specialty of Madeira is high-quality embroidery. Our travelers can visit one of the top embroidery producers on the island to see the process firsthand or to order custom-designed linens or clothing. All pieces are meticulously cut and sewn by hand, and, depending on the size, can take several months to complete.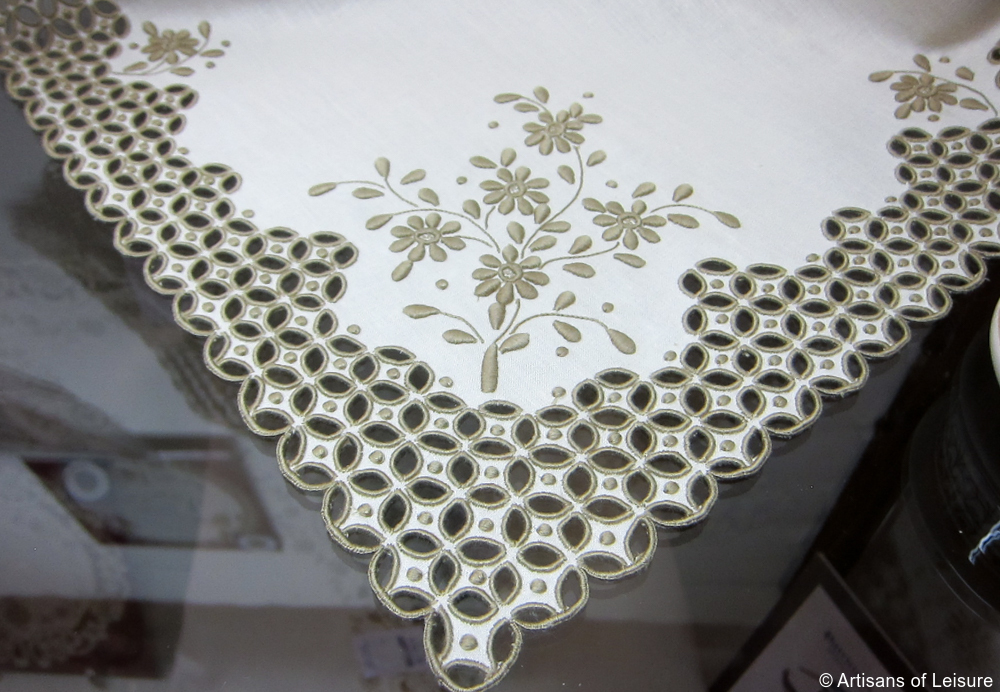 In between private touring, we made sure to spend time enjoying the nice weather by the pool at Reid's Palace.
The many gardens of Madeira are a true highlight. Artisans of Leisure arranges garden tours to both public and private gardens across the island.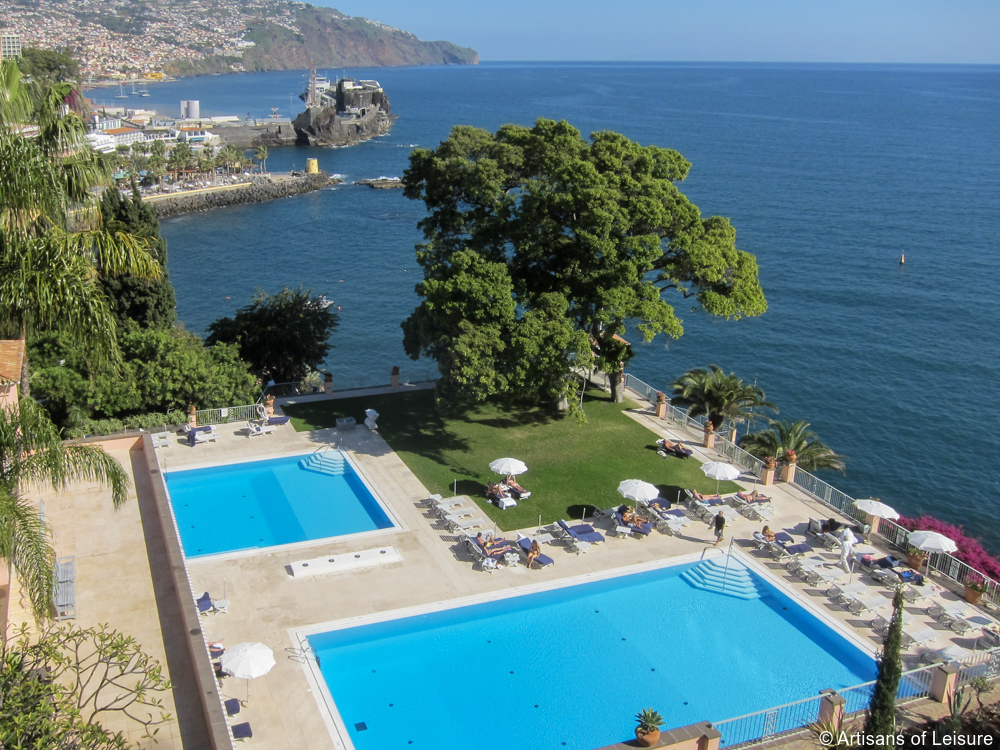 Artisans of Leisure can arrange a visit and tasting at the Old Blandy Wine Lodge. Blandy's Madeira has been one of the most renowned Madeira wines for more than 200 years.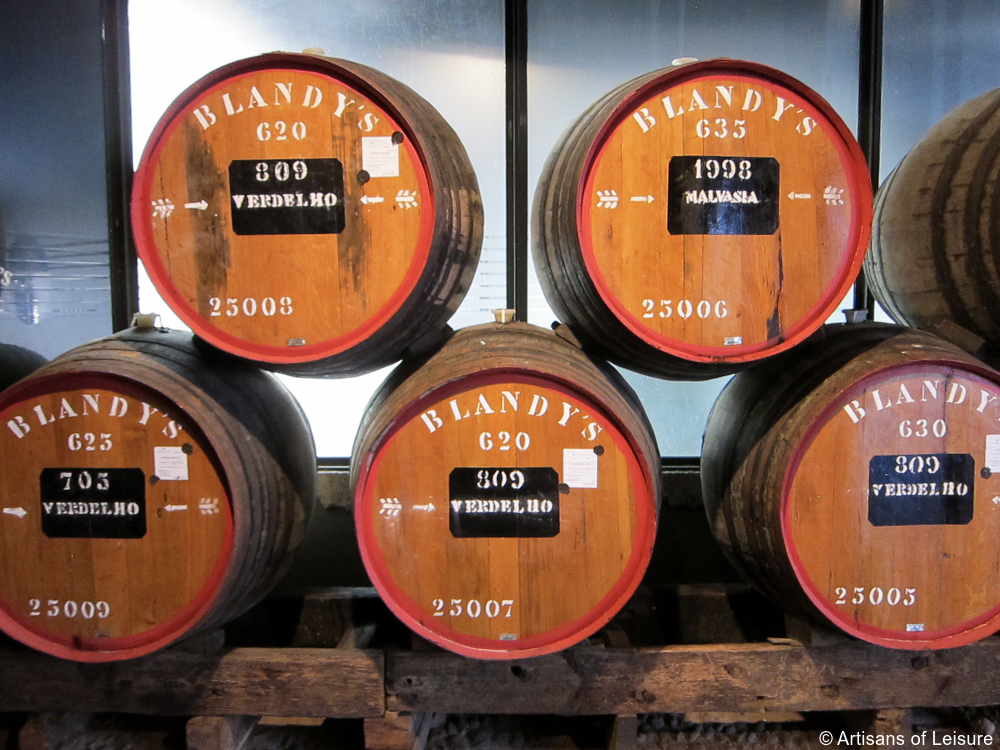 Funchal's historic center has many painted doors. This one depicts a local fisherman with Madeira's favorite catch, the black scabbardfish.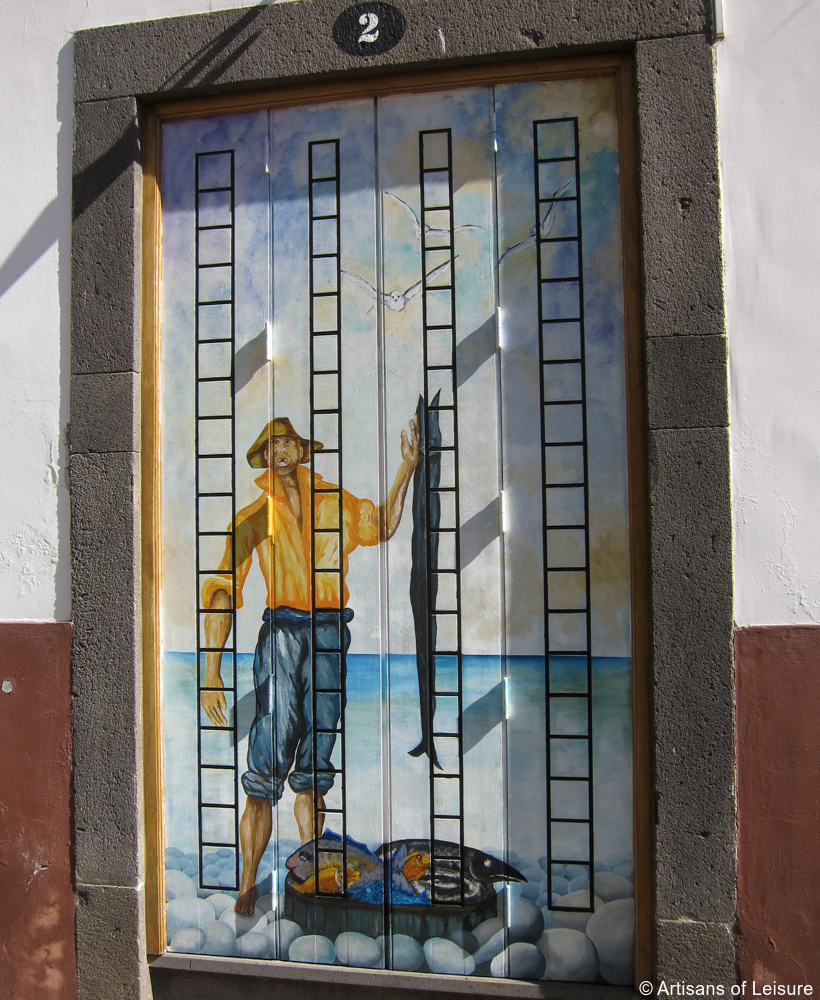 We enjoyed a traditional dish of grilled black scabbardfish with fried banana and a passion fruit sauce.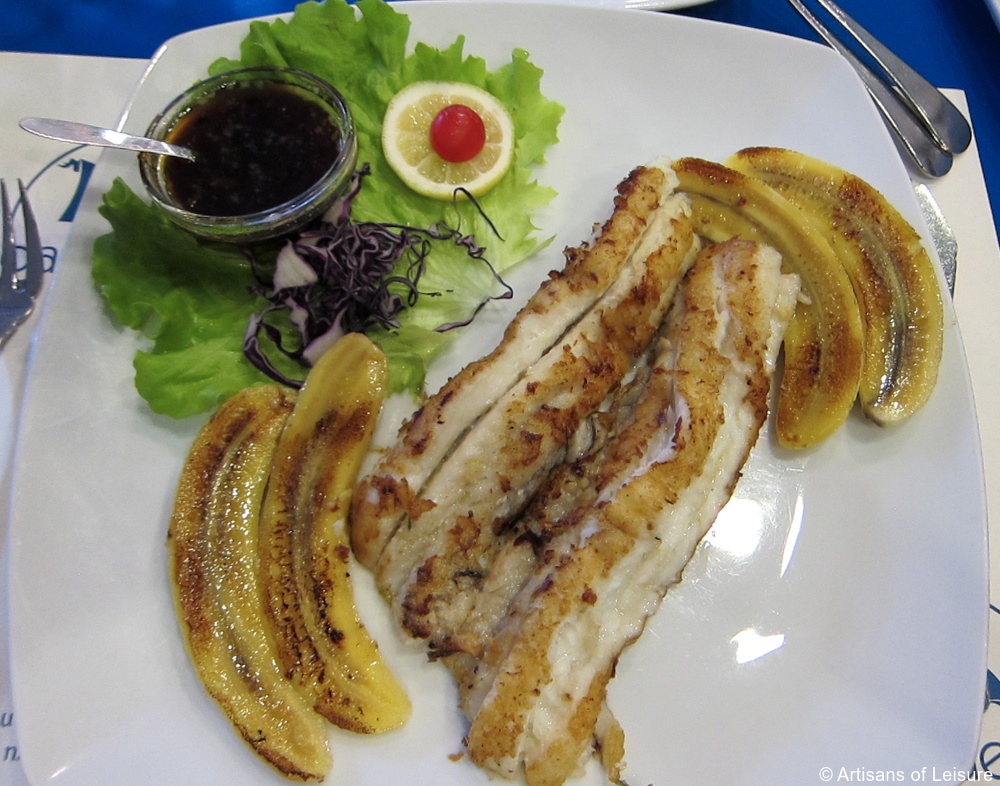 Among Madeira's treats are queijadinha, a sweet cake made with local cheese, and bolo de mel, a spiced honey cake.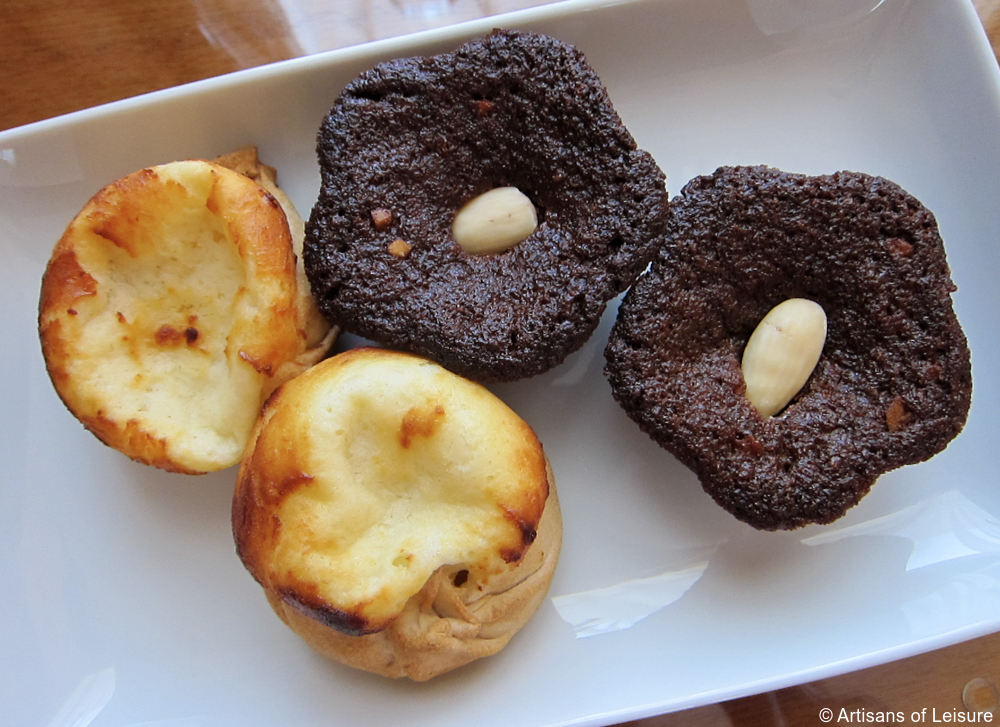 We visited the lively farmer's market in Funchal.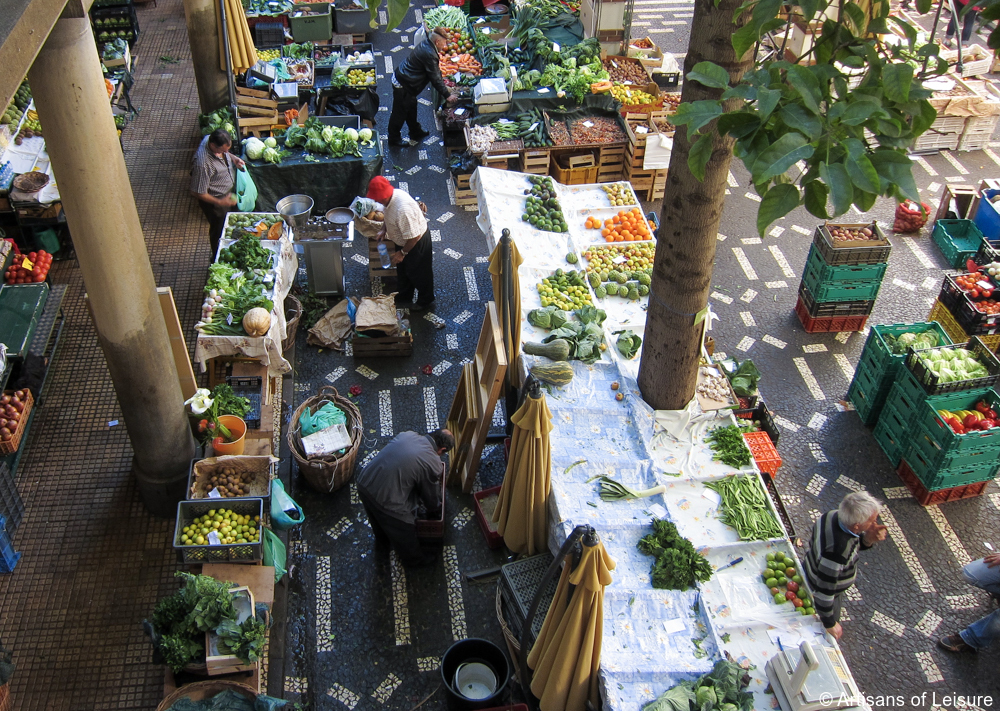 We also enjoyed a private tour of Casa das Mudas, a contemporary art space built into a cliff side in Calheta, Madeira. This is the roof garden.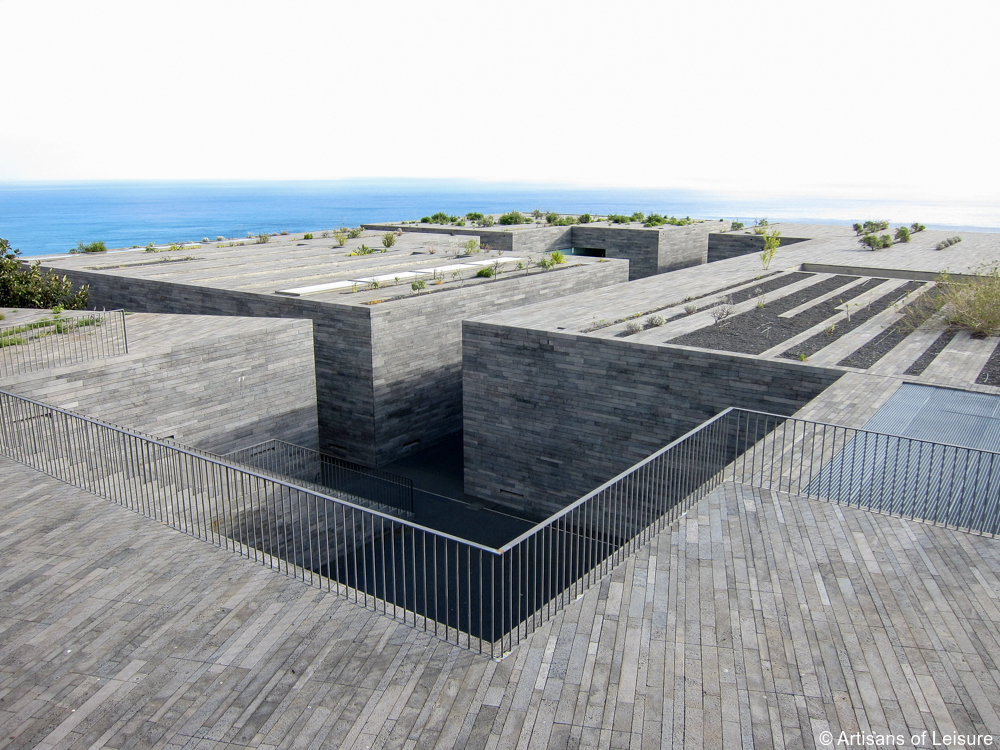 Next, we traveled to mainland Portugal and the city of Porto. Famous for Port wine, Porto is also an up-and-coming destination for innovative cuisine, modern design and contemporary architecture.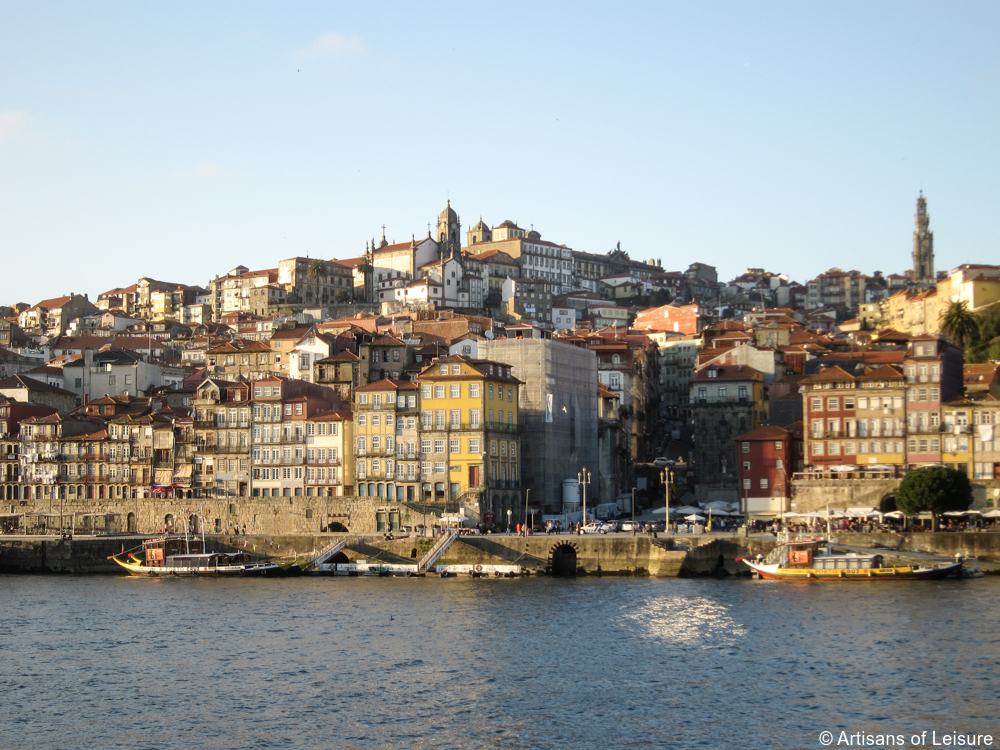 The Yeatman, one of our preferred hotels, has great views of Porto's historic center.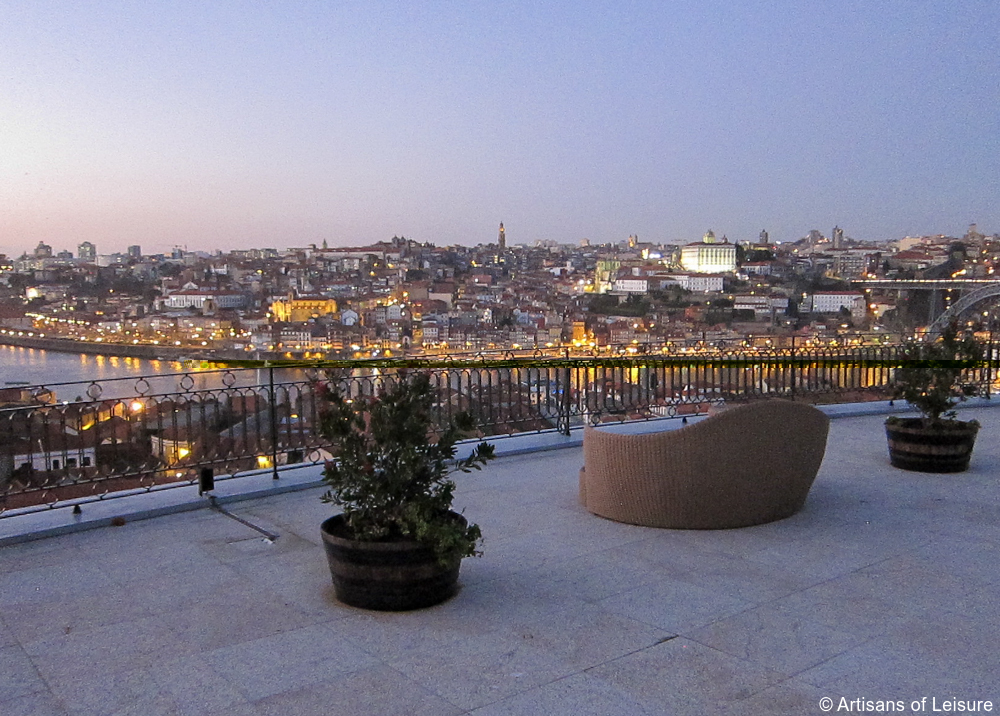 Another one of our preferred properties is Palacio das Cardosas, which has an excellent location in the heart of the city.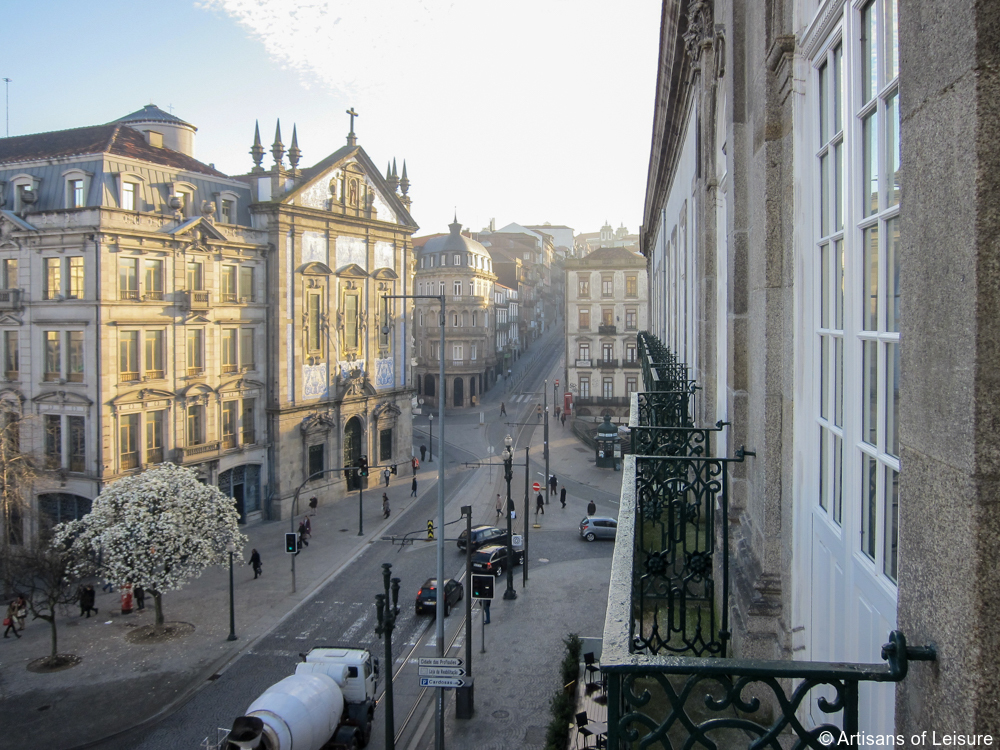 We always enjoy shopping for Portuguese products, like these colorful tins of sardines!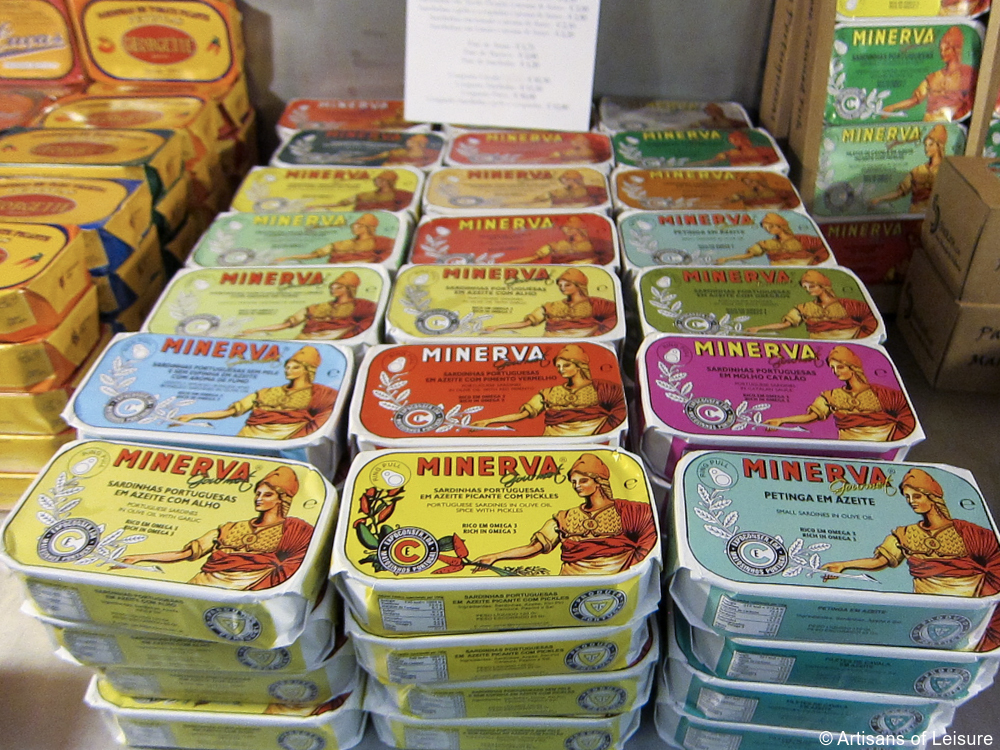 The Douro Valley is the perfect day trip from Porto. Artisans of Leisure arranges a private cruise along the river in a traditional wooden boat…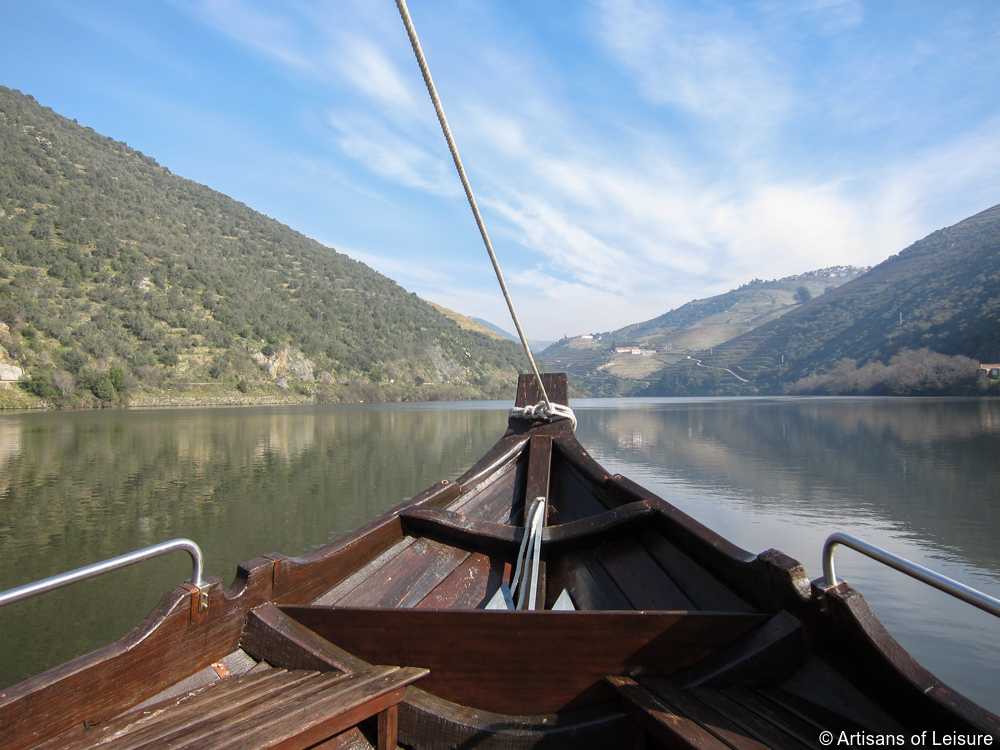 …with a tasting of Port wine on board.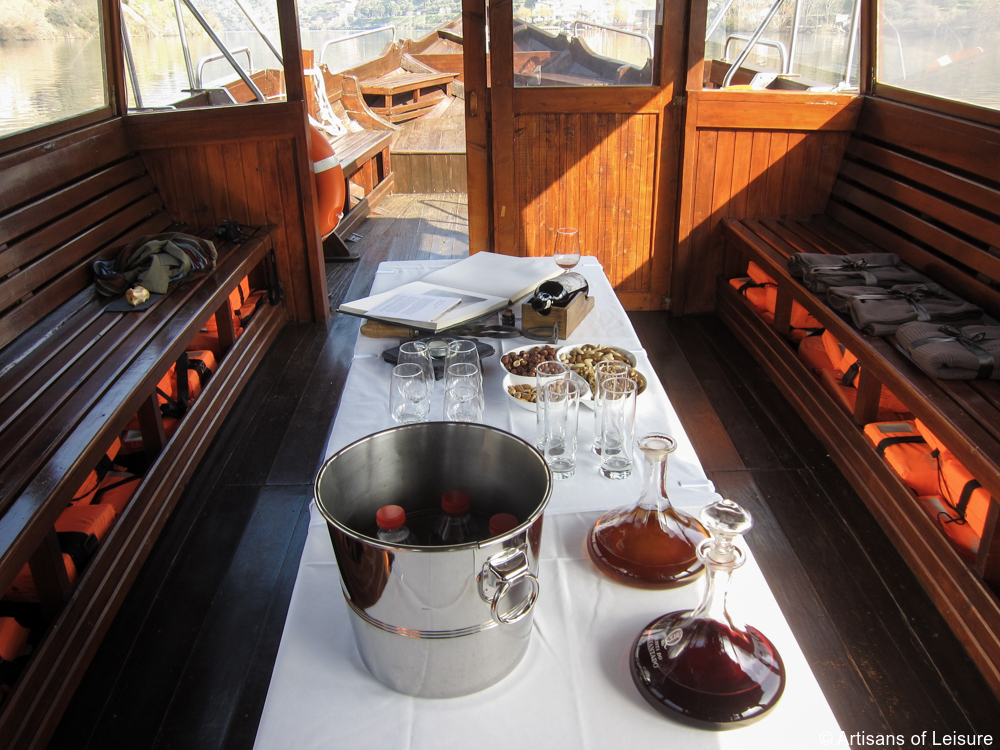 While in the Douro Valley, we enjoyed a private visit to a quinta (wine estate).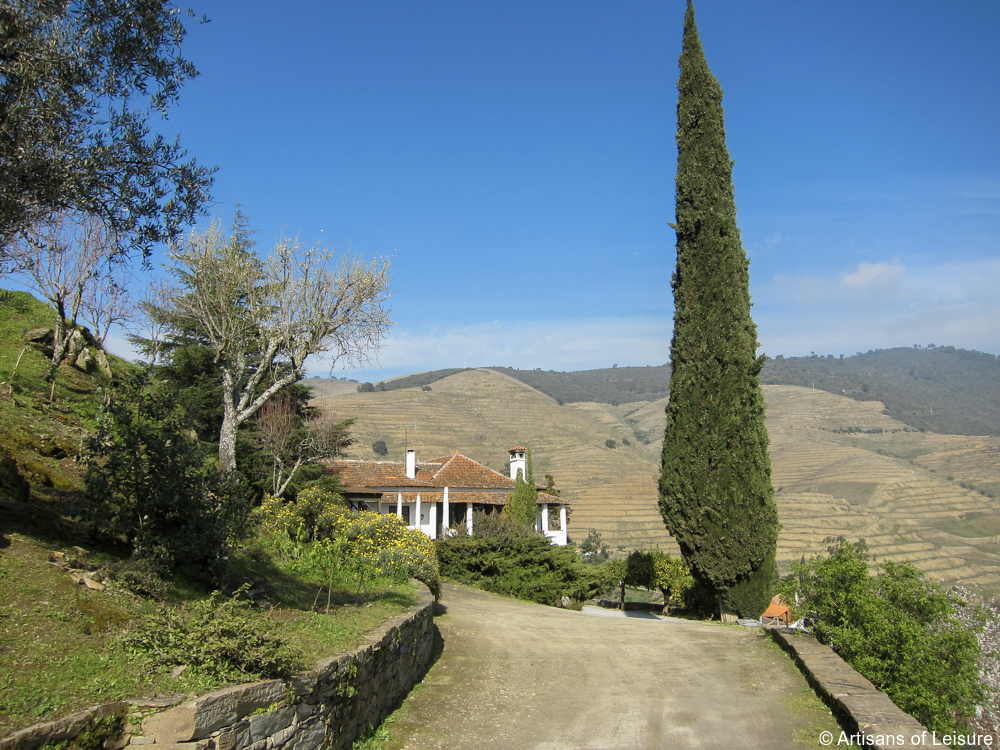 For interested travelers, Artisans of Leisure arranges private visits to wineries to see the wine production process.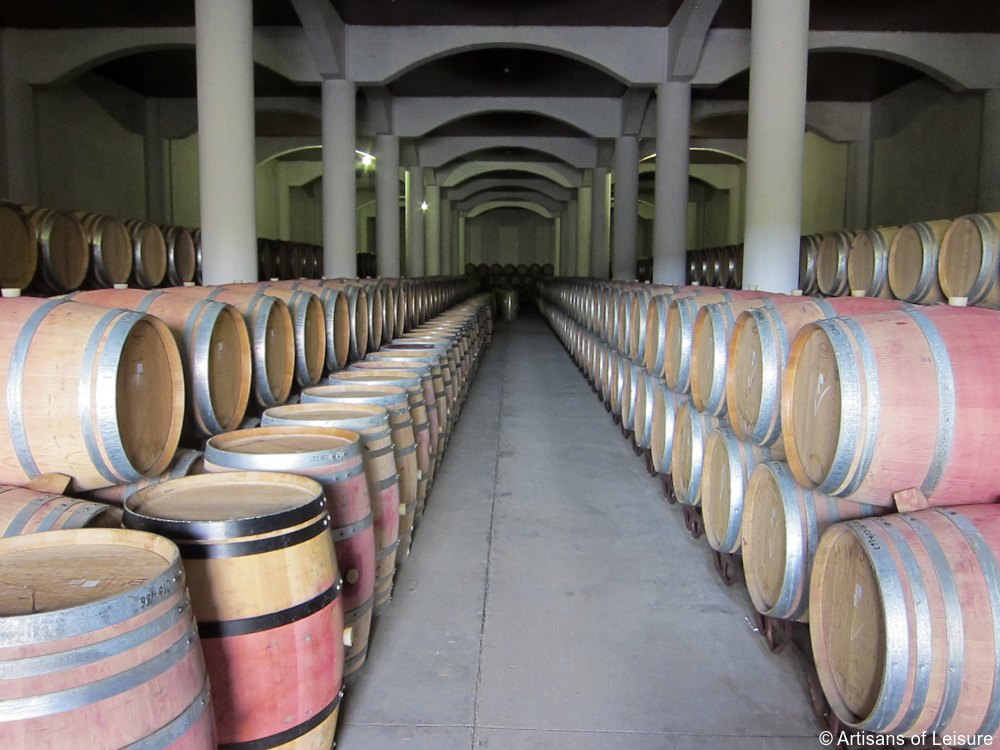 We had a private meeting with the winemaker at Quinta do Crasto…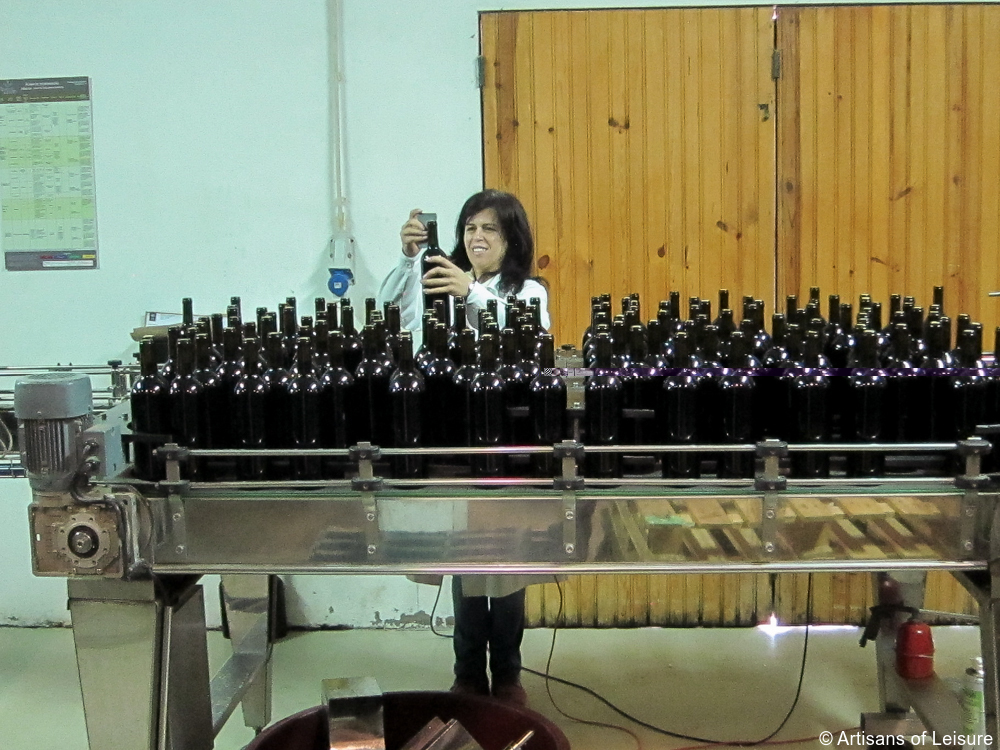 …and lunch with the owners at their home.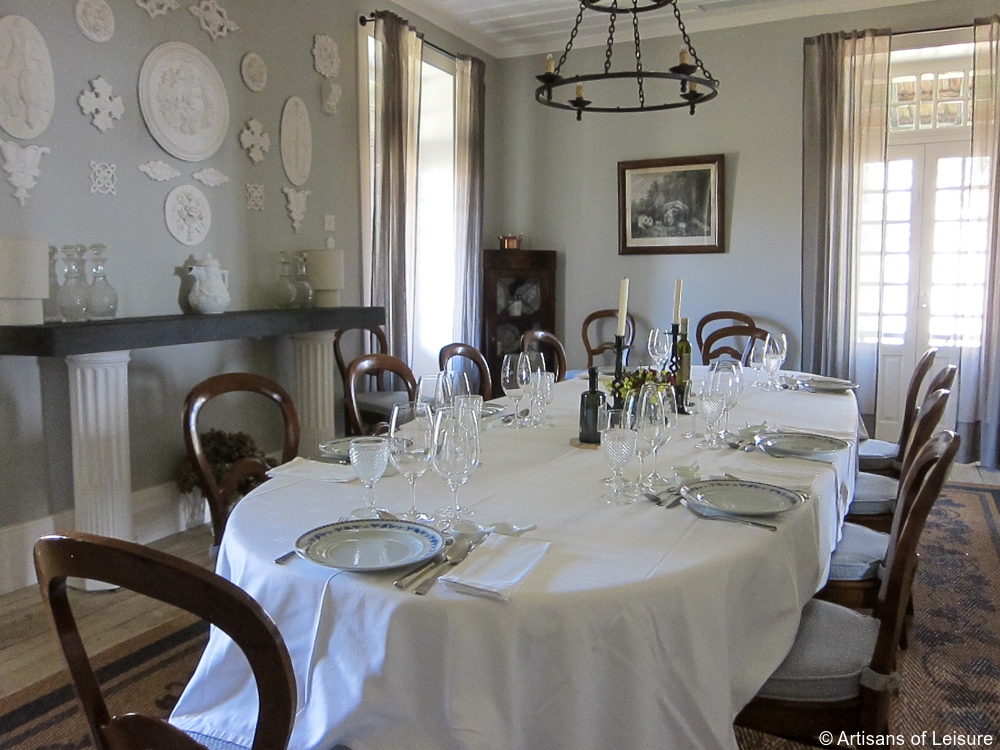 The Quinta da Pacheca wine estate has a beautiful collection of majolica ceramics in the dining room.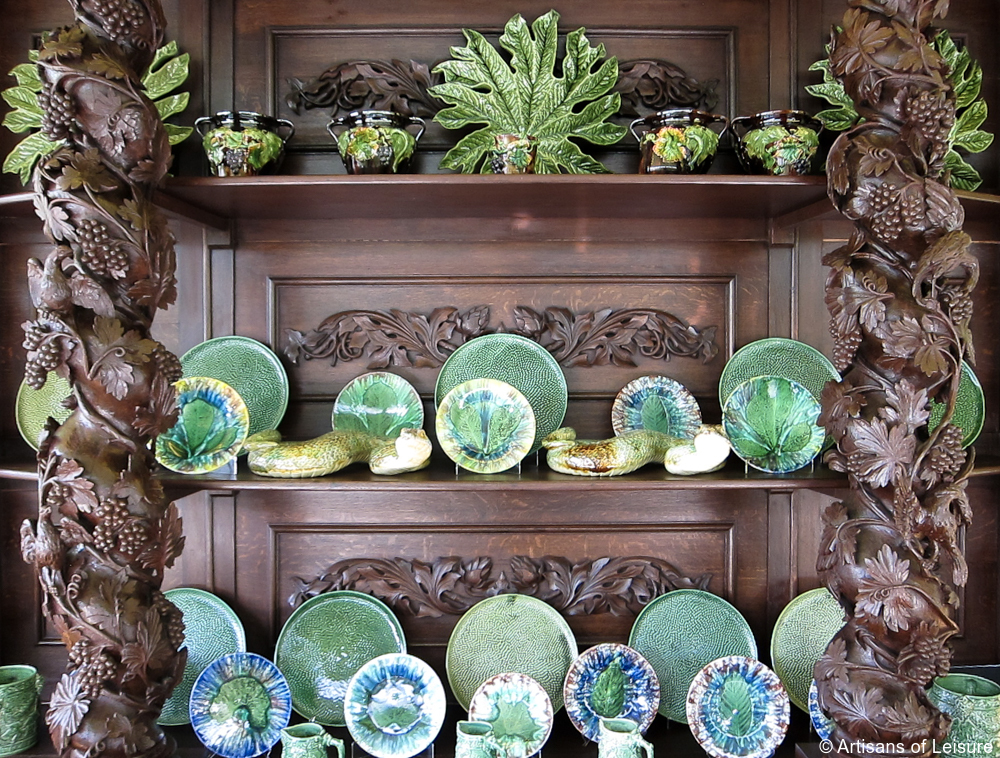 Next, we spent several days in Lisbon touring the city and taking excursions into the surrounding countryside.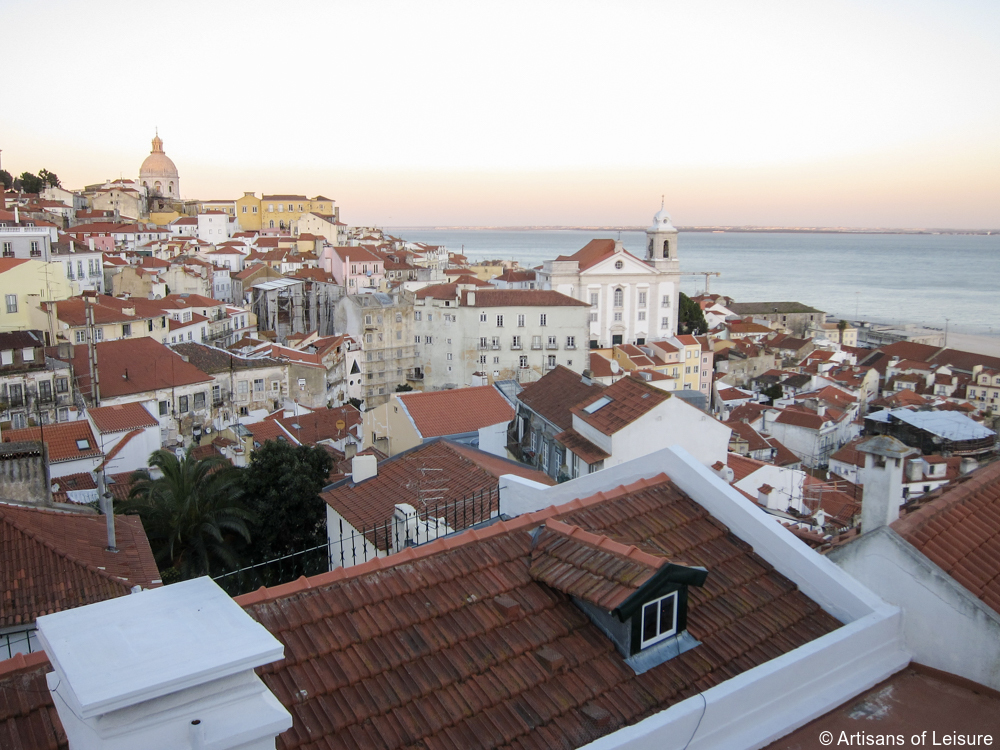 A highlight of private touring was the 16th-century Jeronimos Monastery in Lisbon's Belem neighborhood.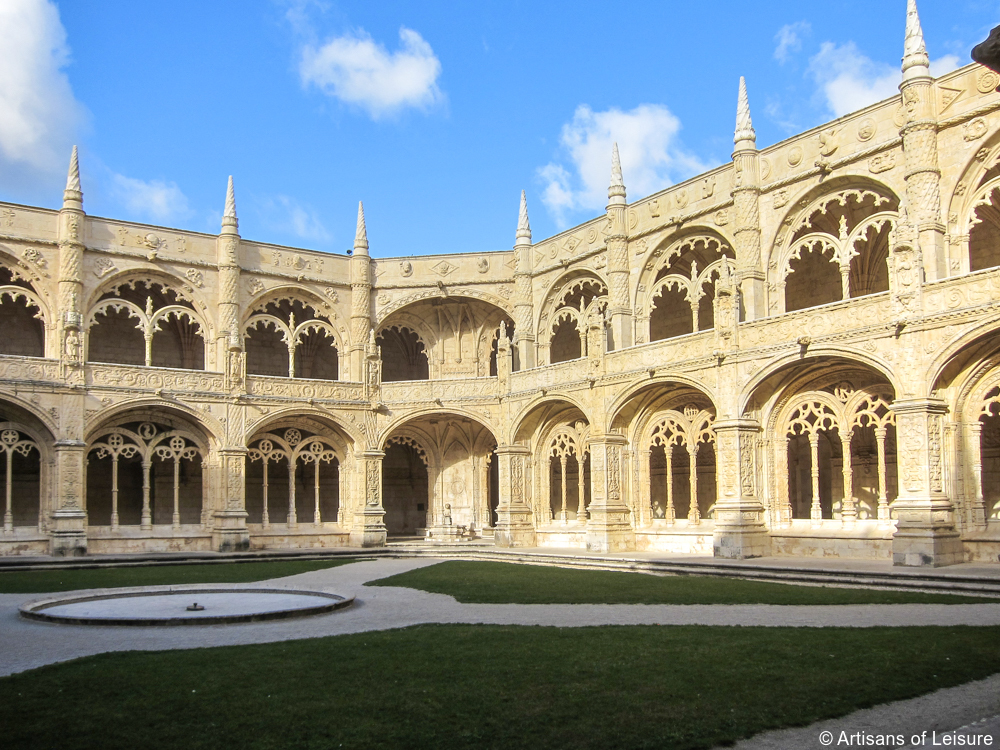 A stop at one of our favorite pastry shops in Lisbon for a pasteis de Belem—a famous and delicious custard pastry—is a must.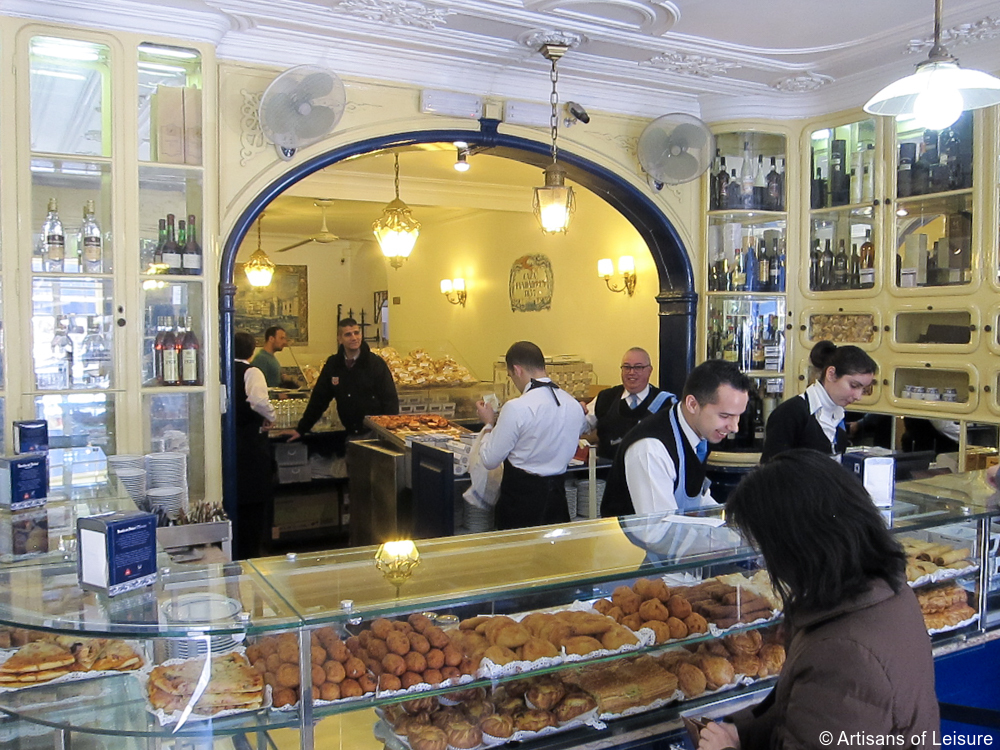 Other highlights include the Tower of Belem, built to commemorate Portugal's maritime history and the renowned Portuguese explorer, Vasco da Gama…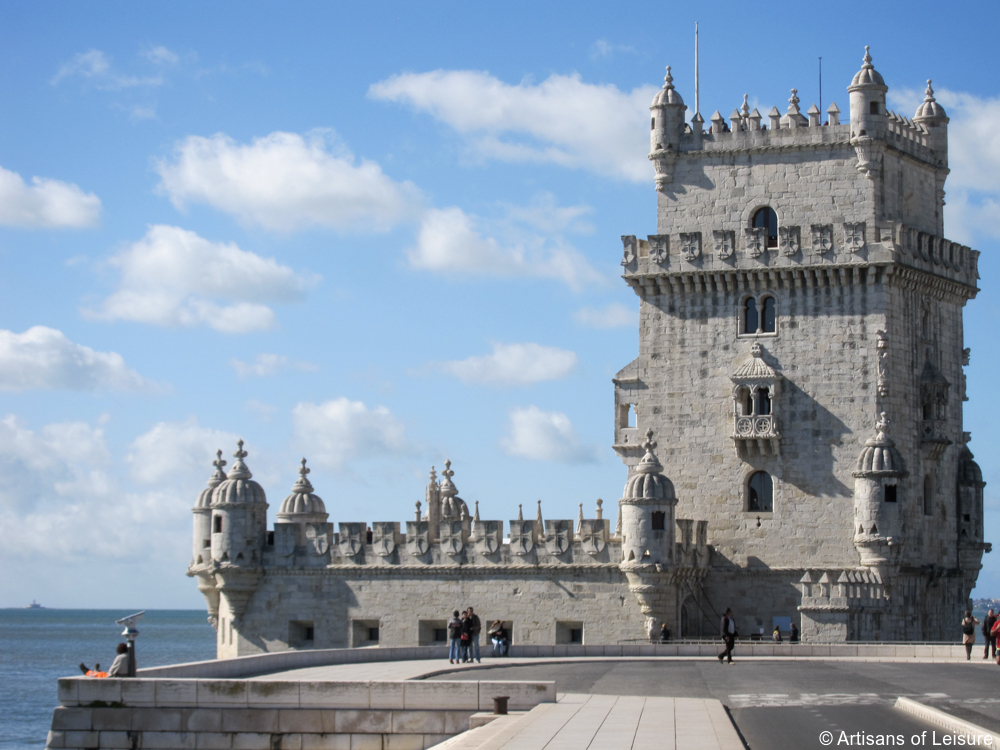 …and seeing the beautiful Portuguese tiles that cover buildings everywhere in Lisbon.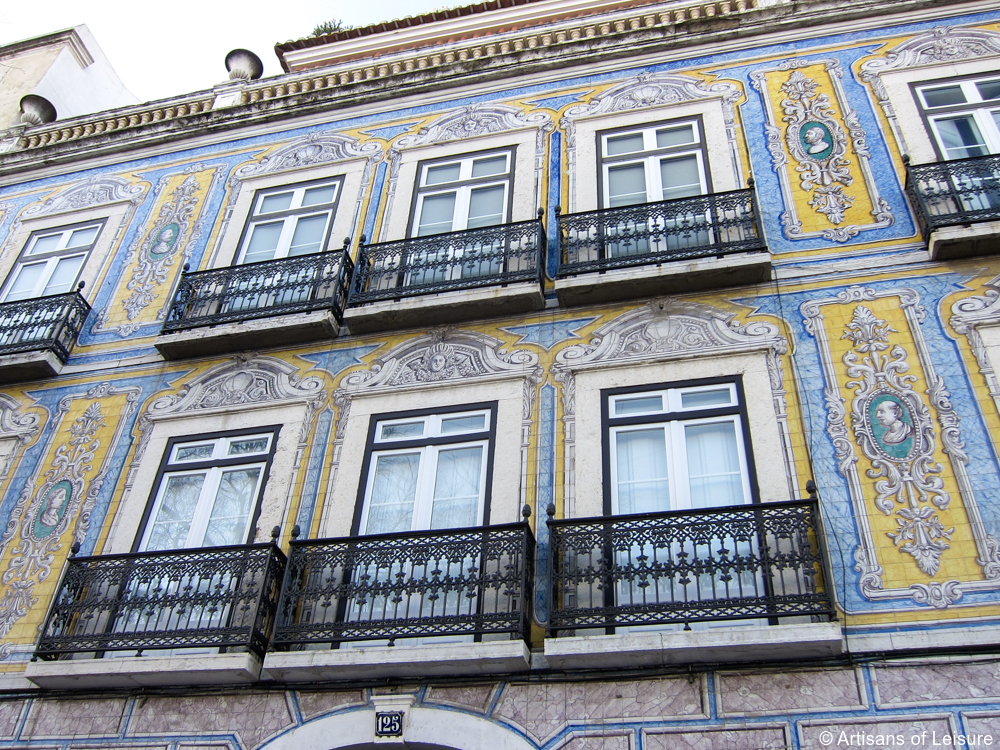 We take our travelers to hole-in-the-wall shops that sell local specialties, such as ginjinha, a Portuguese brandy infused with sour cherries.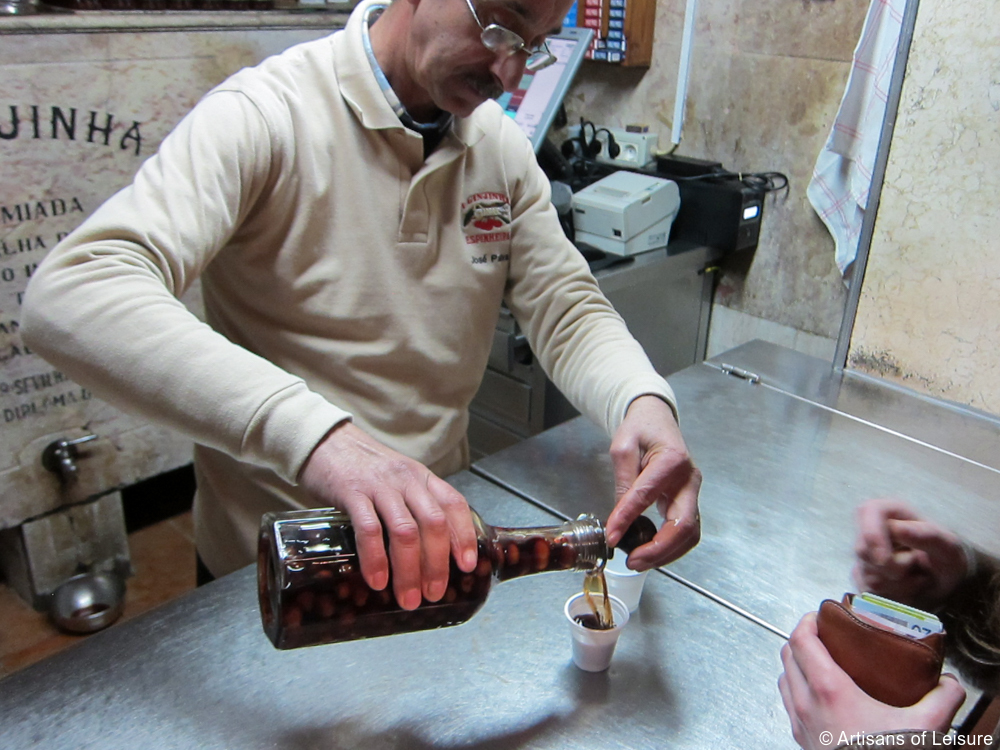 Artisans of Leisure can also arrange for our travelers to experience fado, Portugal's most distinctive style of traditional music. Accompanied by a Portuguese guitar, fado singers croon mournful songs.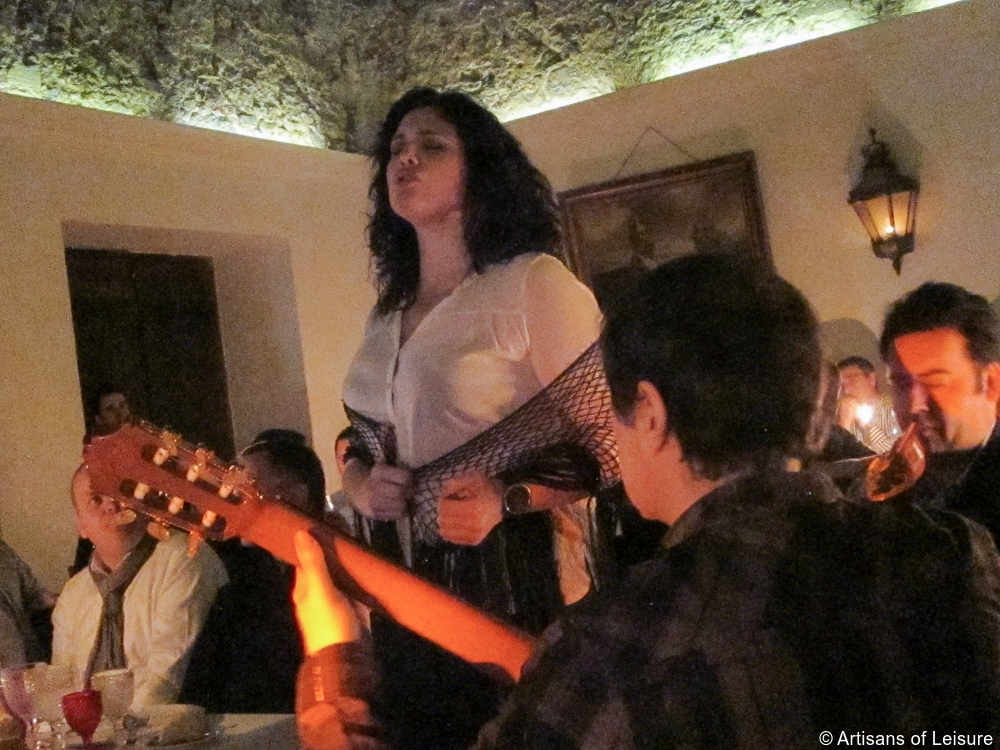 One of our preferred hotels in Lisbon is the historic five-star Olissippo Lapa Palace.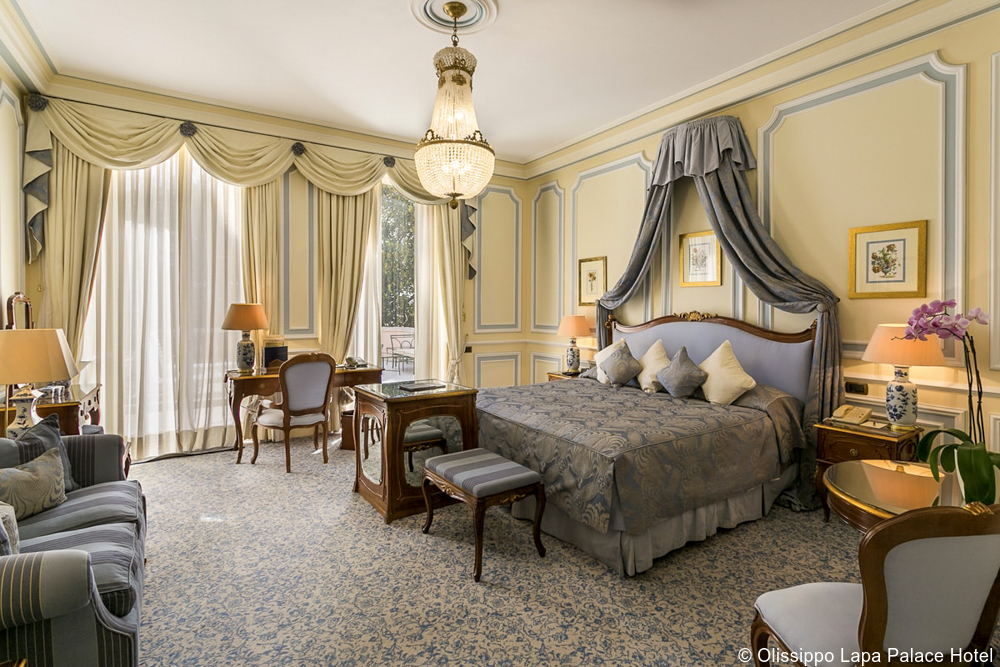 We visited some of Lisbon's up-and-coming districts, such as LX Factory, where factory buildings have been converted into art studios, galleries and shops.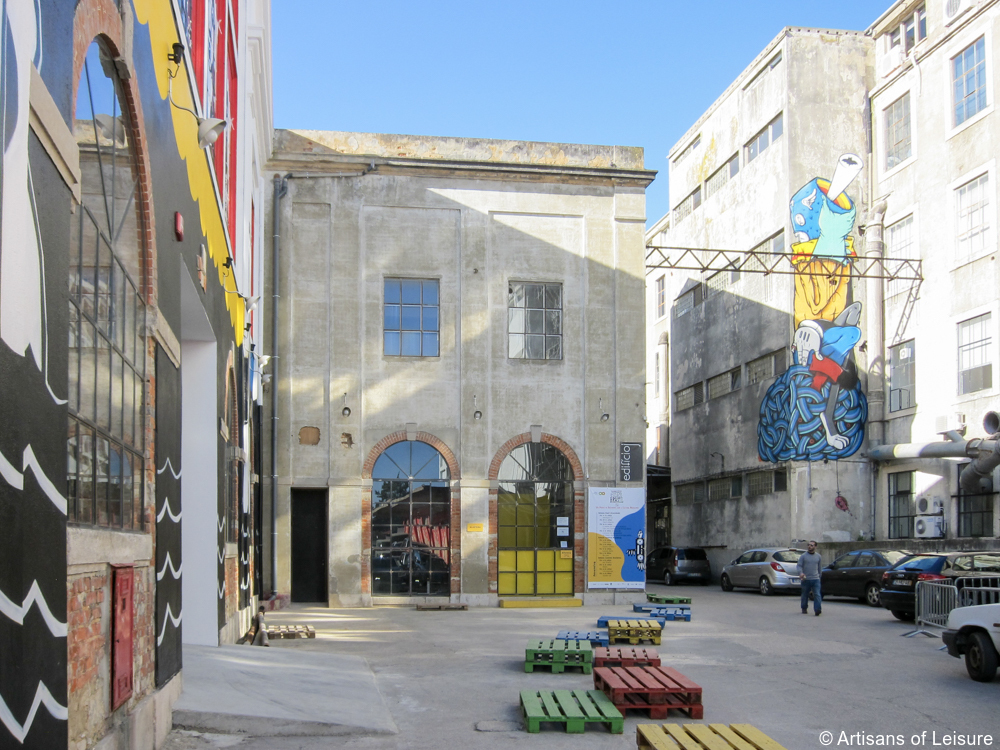 Our private guide explained the history of tiles at the fascinating Museu Nacional do Azulejo, the National Tile Museum.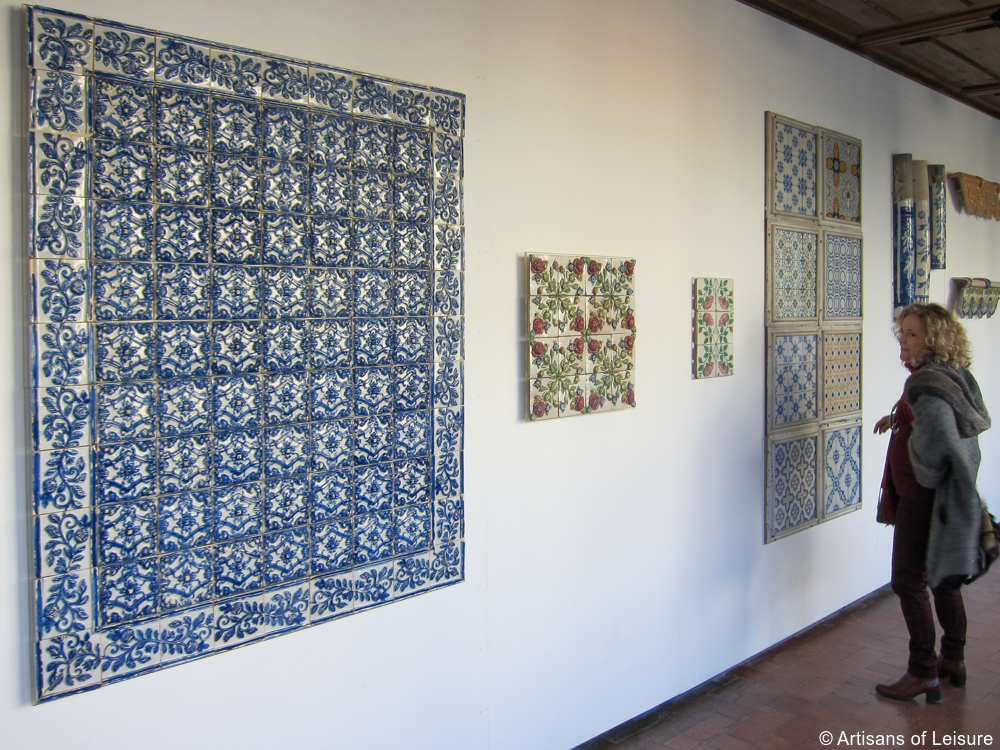 Artisans of Leisure arranges private visits to the workshops at the Ricardo do Espirito Santo Silva Foundation, where artisans learn to restore—and create high-quality period reproductions of—Portuguese decorative arts, including woodworking, book-binding and textiles.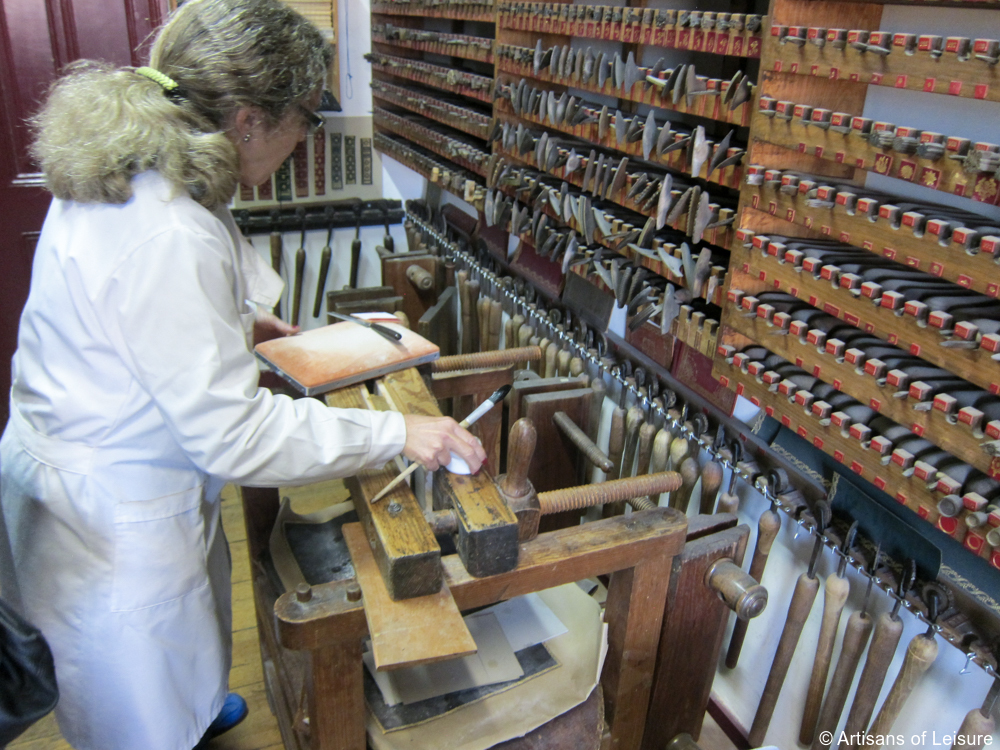 Tassels and other items in the textile room at the workshops.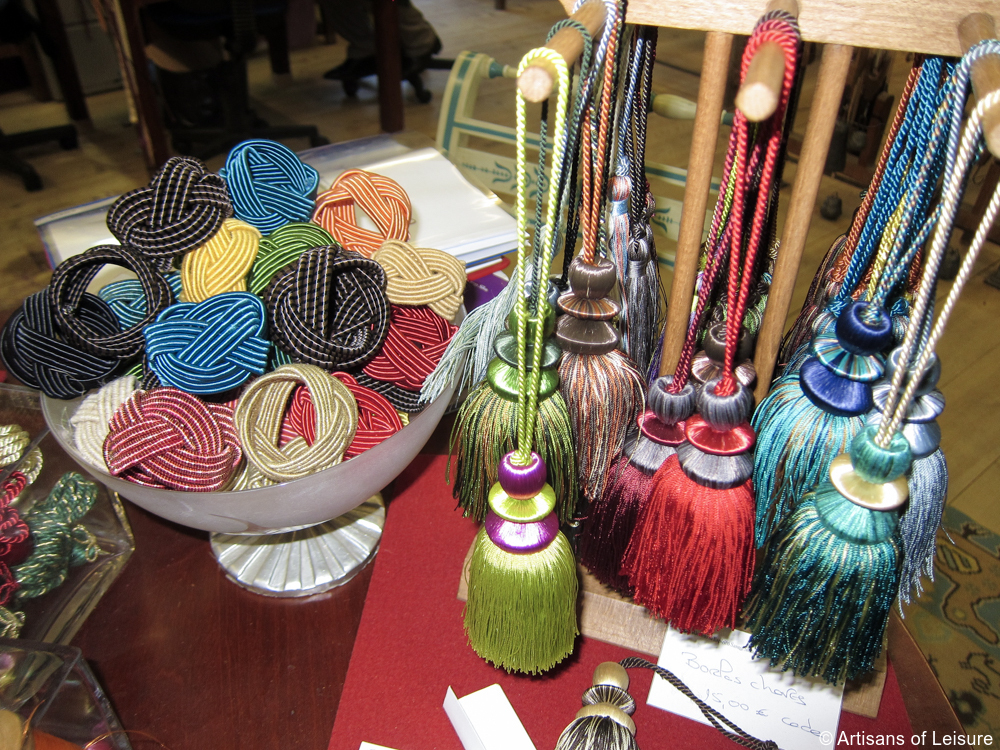 We can also arrange a private, behind-the-scenes visit to a tile factory…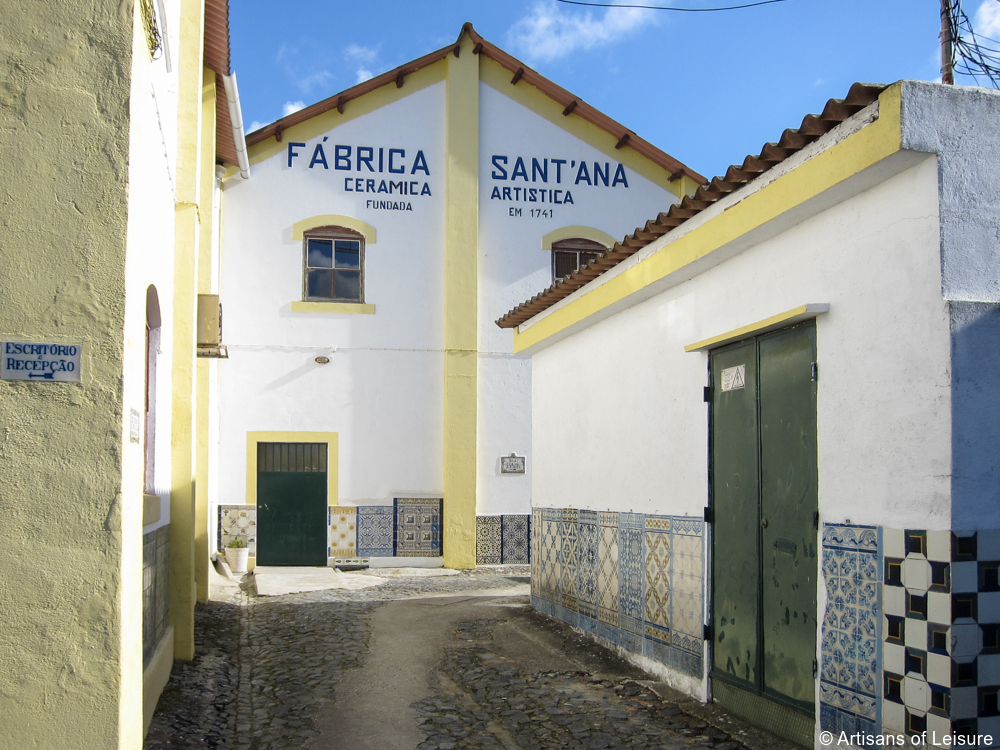 …and stops at the best places in Lisbon to shop for Portuguese tiles and other ceramics.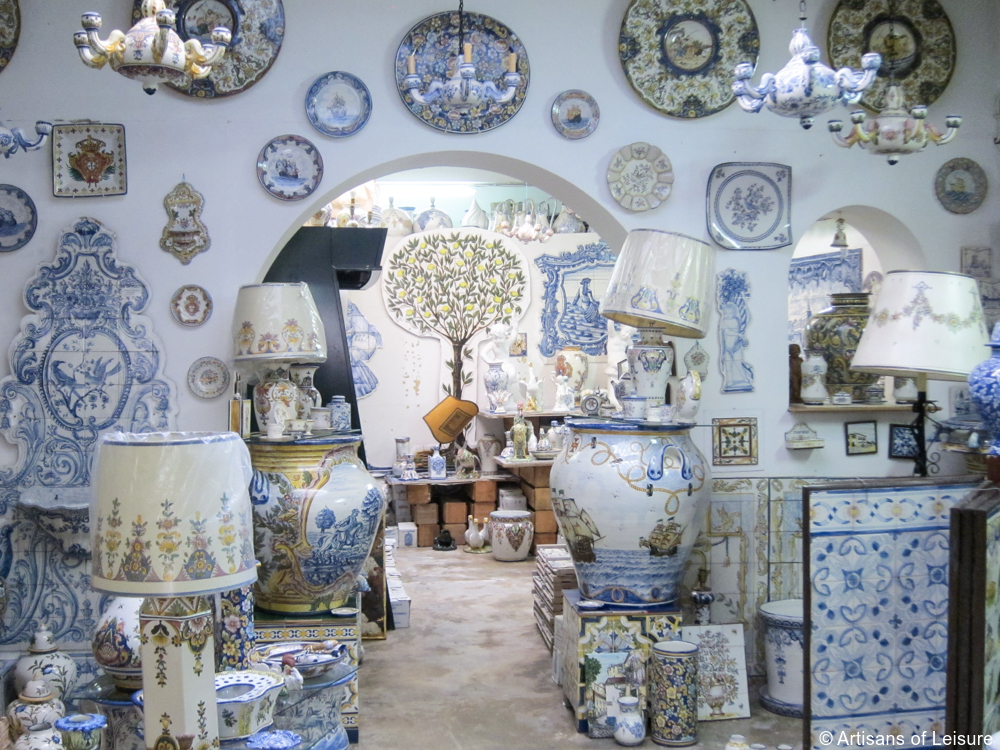 One day, we visited the seaside town of Cascais for a walk through the morning market and a private Portuguese cooking lesson with a local chef.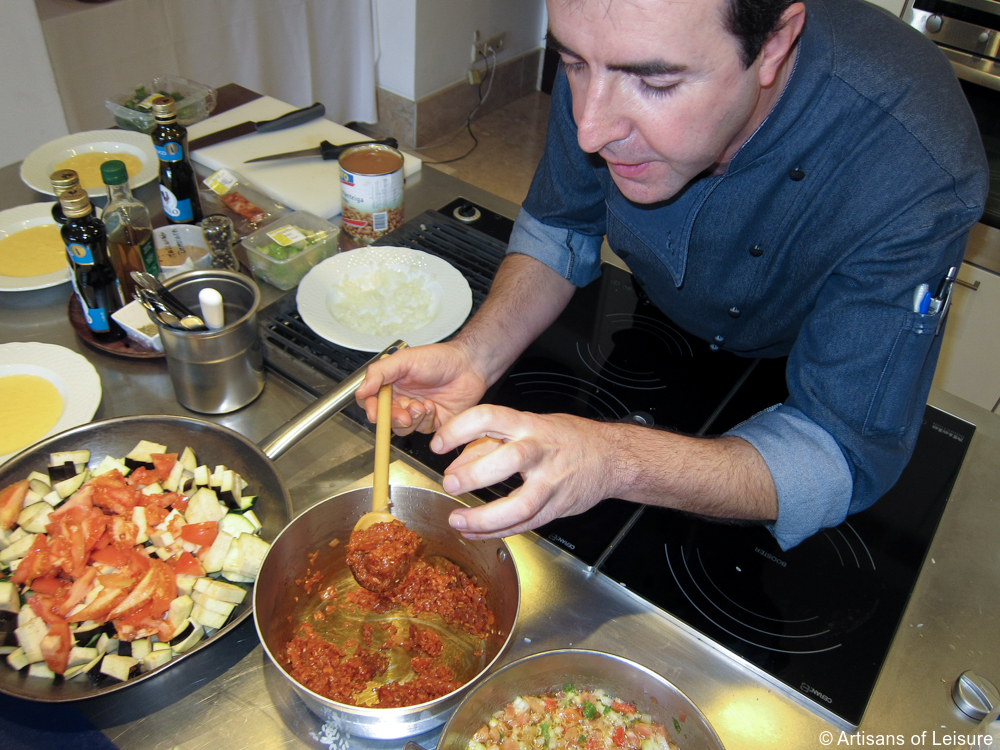 We also drove along the coast to Sintra. En route, we stopped for lunch at Fortaleza do Guincho, a Michelin-starred restaurant with views of the Atlantic Ocean and Cabo da Roca, the westernmost point of the European continent.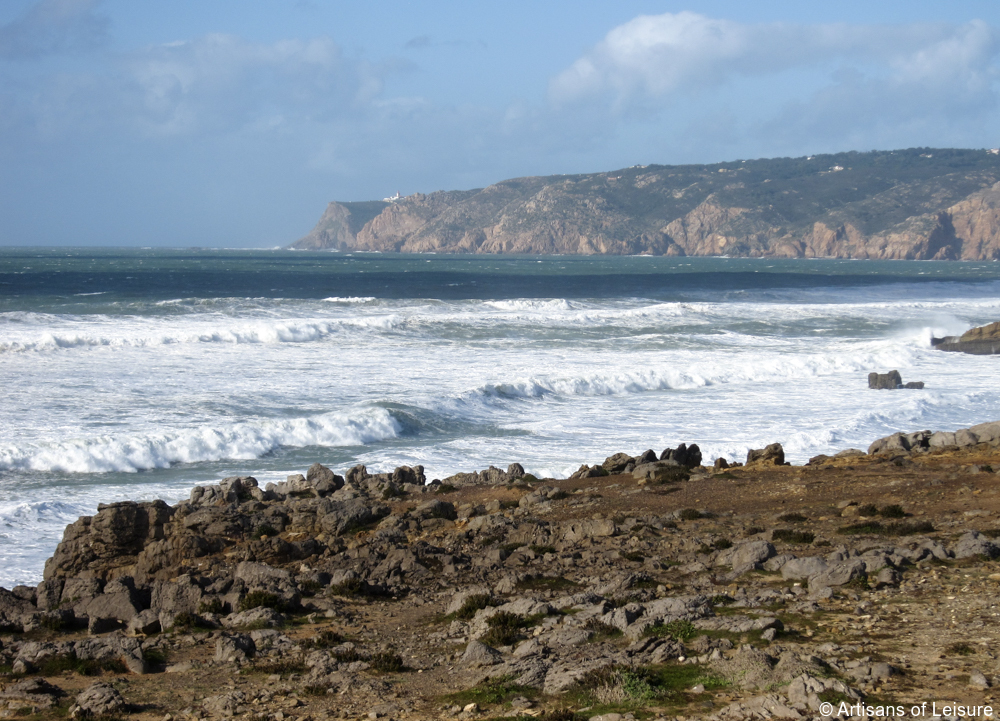 Sintra is the former summer retreat of Portuguese royalty. Artisans of Leisure arranges private touring of Sintra's gardens, palaces and castles, as well as sampling of local pastries at the area's best cafes.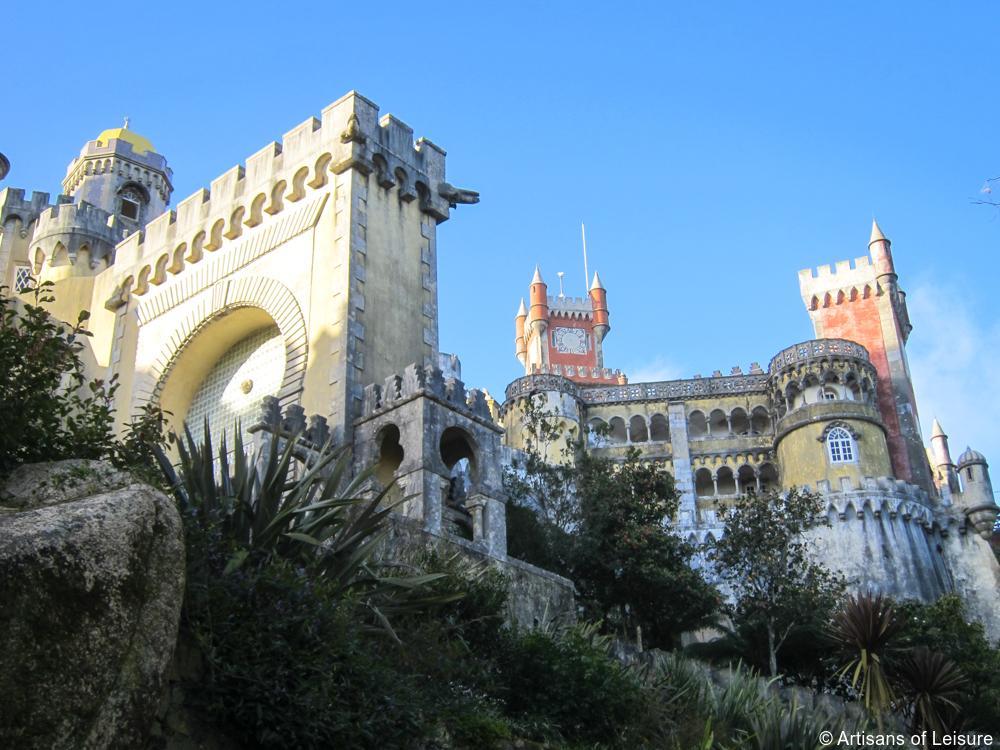 Moorish influence is evident in the tiled courtyard of the National Palace of Pena, a UNESCO World Heritage Site.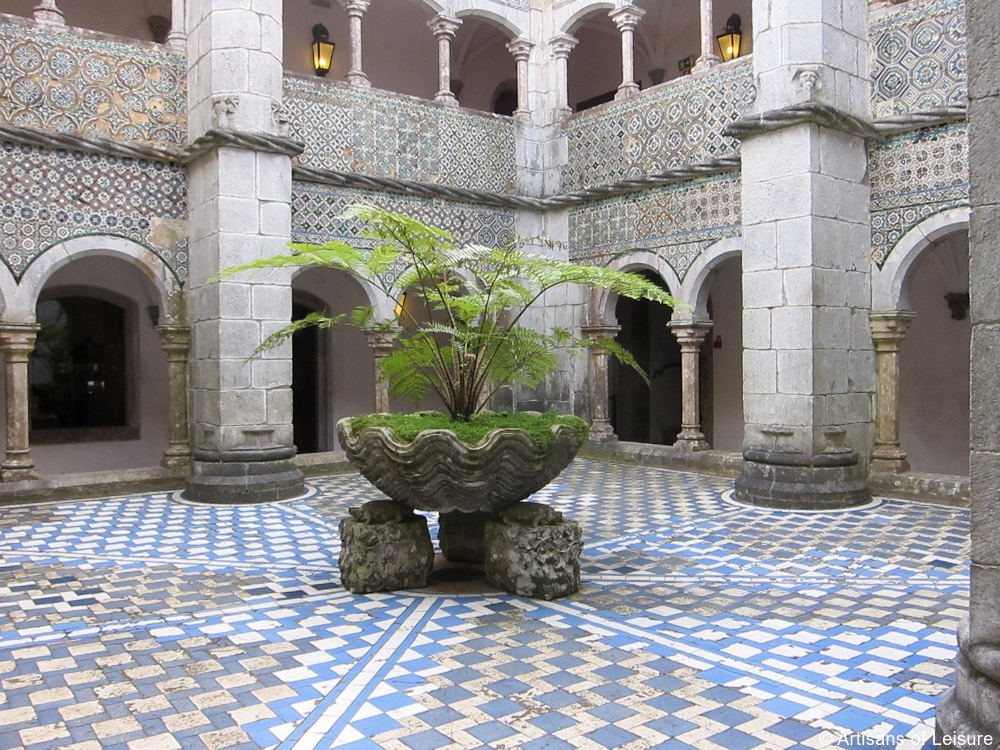 Highlights of the palace's incredible interiors include the state apartments and the kitchen.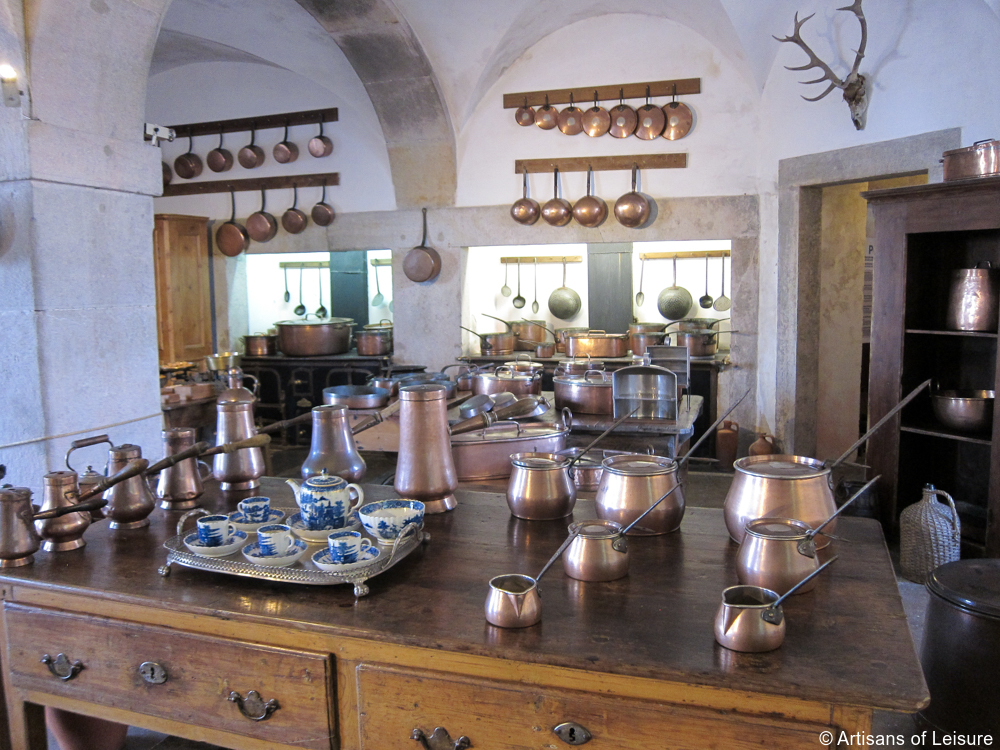 Another favorite day trip from Lisbon we enjoyed was an excursion to the Arrabida Mountains to visit the farm and home of local cheese makers for a private cheese making lesson…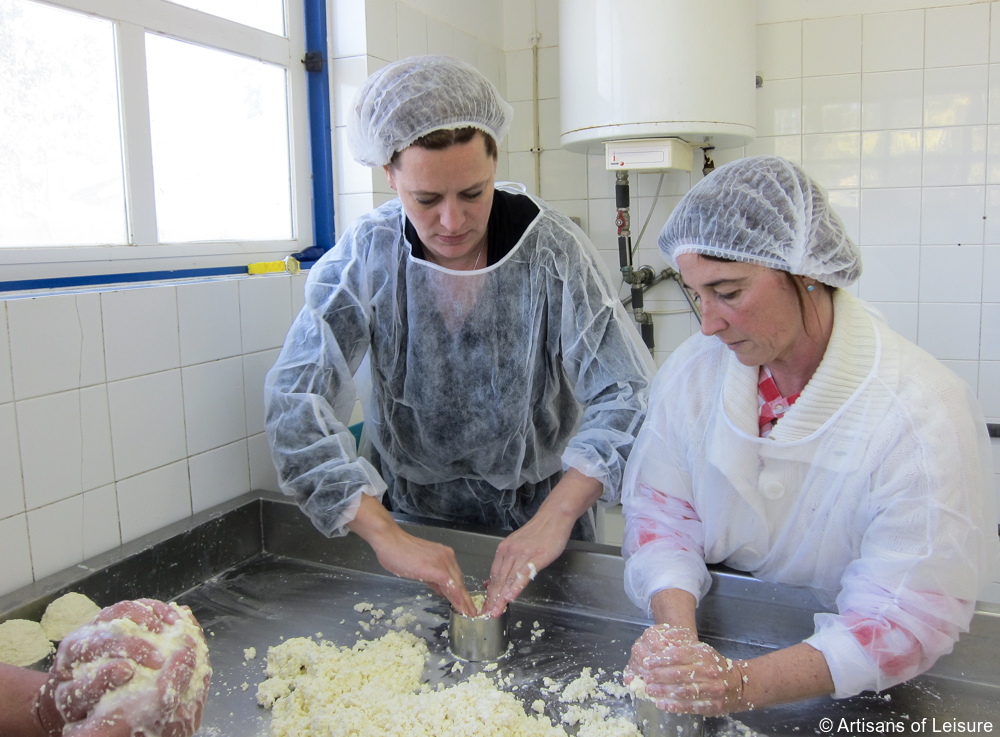 …followed by a cheese tasting with local wines.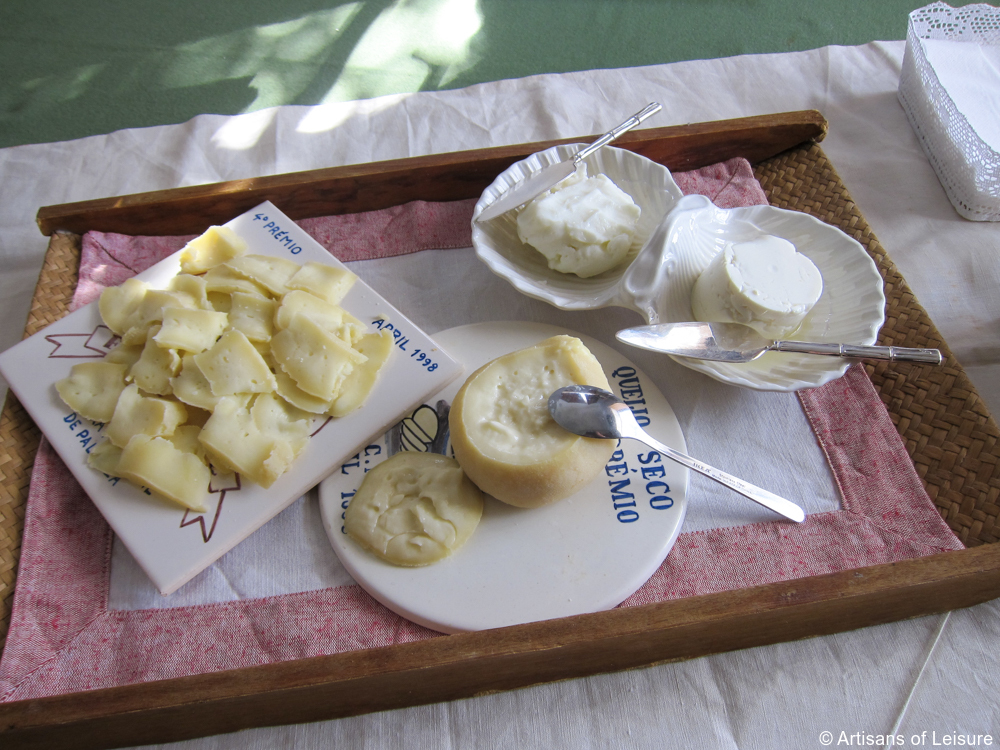 Lisbon is also a great base for exploring the rural Alentejo region, which features hill towns, wine estates, small farms and orchards of cork trees.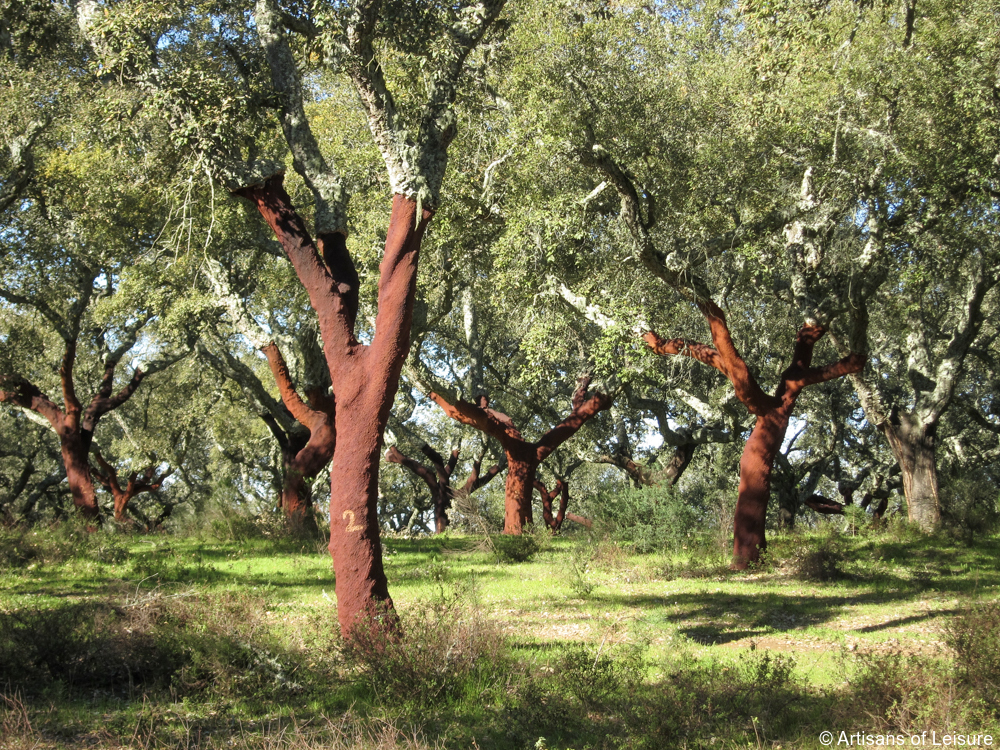 The Alentejo is a beautiful region with idyllic countryside, rugged coastline and whitewashed hill towns.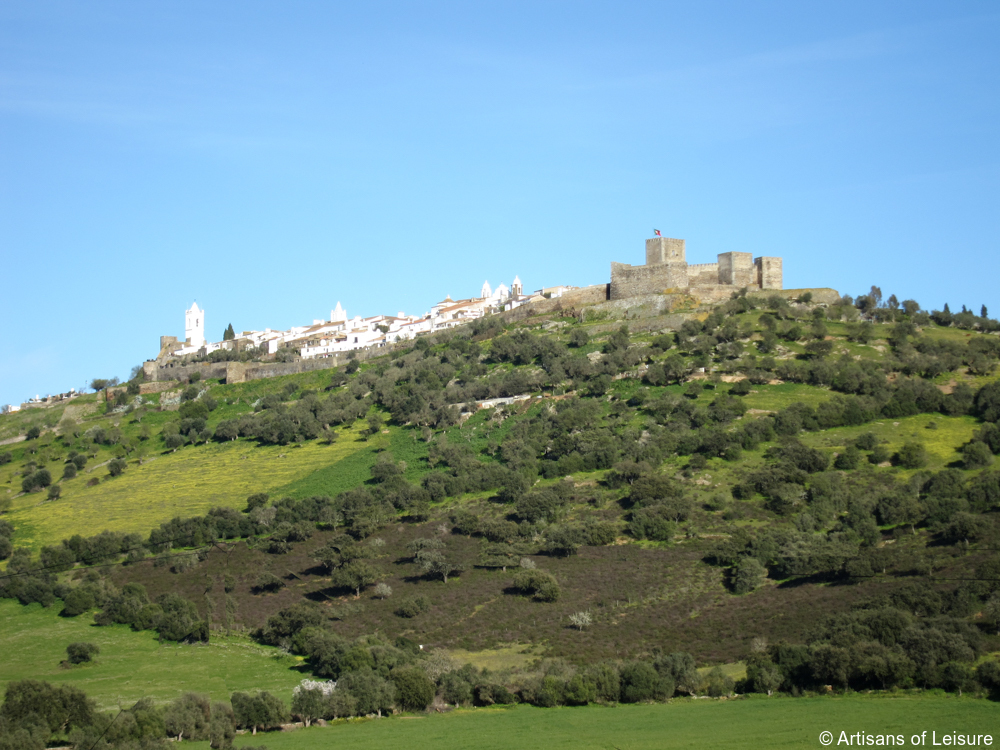 In the Alentejo region, our private tours typically include a visit to the walled city of Evora to see ancient Roman ruins…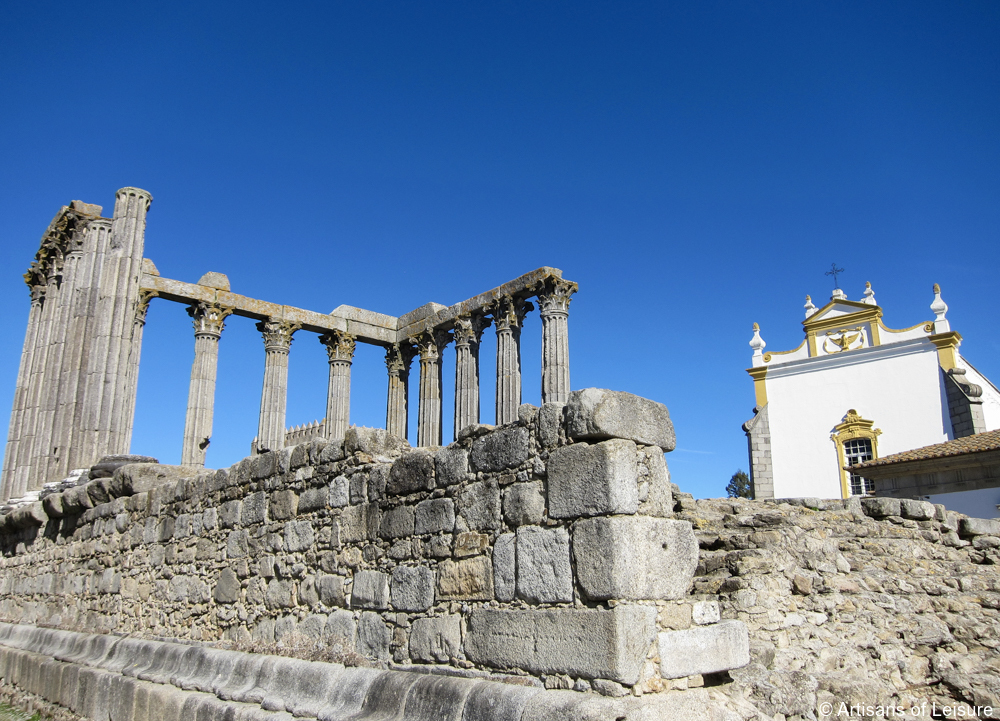 …and take a private walking tour of the town's charming backstreets.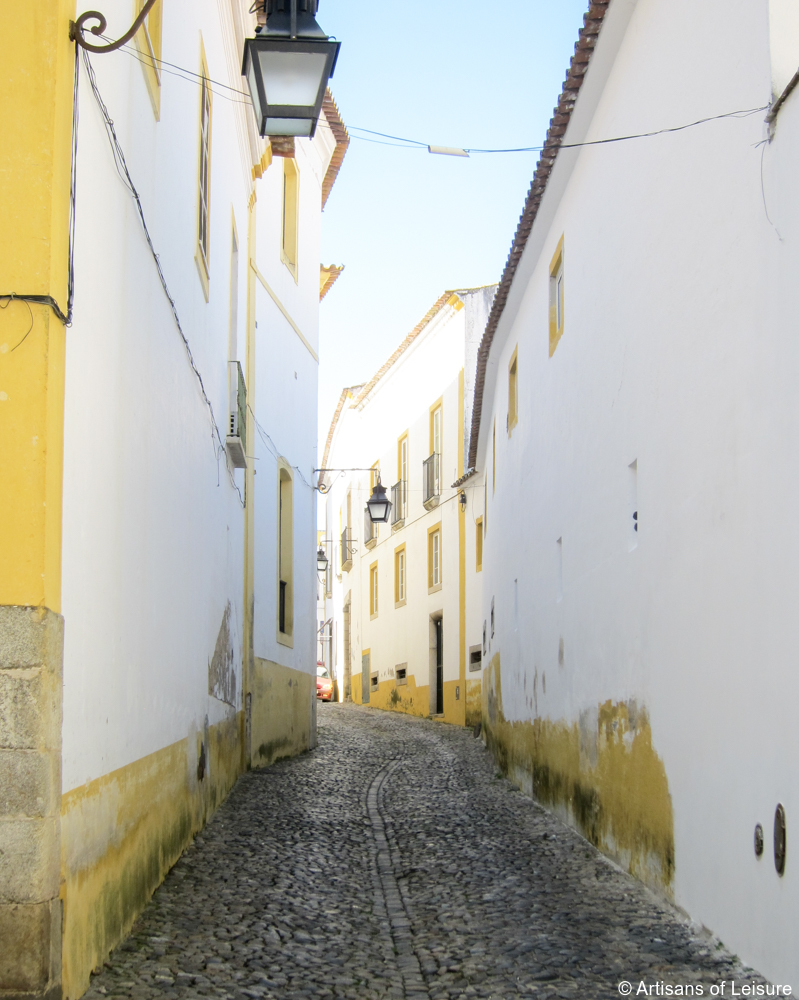 A highlight of the Alentejo is visiting the estate of Herdade do Esporao—one of the most renowned wine and olive oil producers in the region—for a wine and olive oil tasting.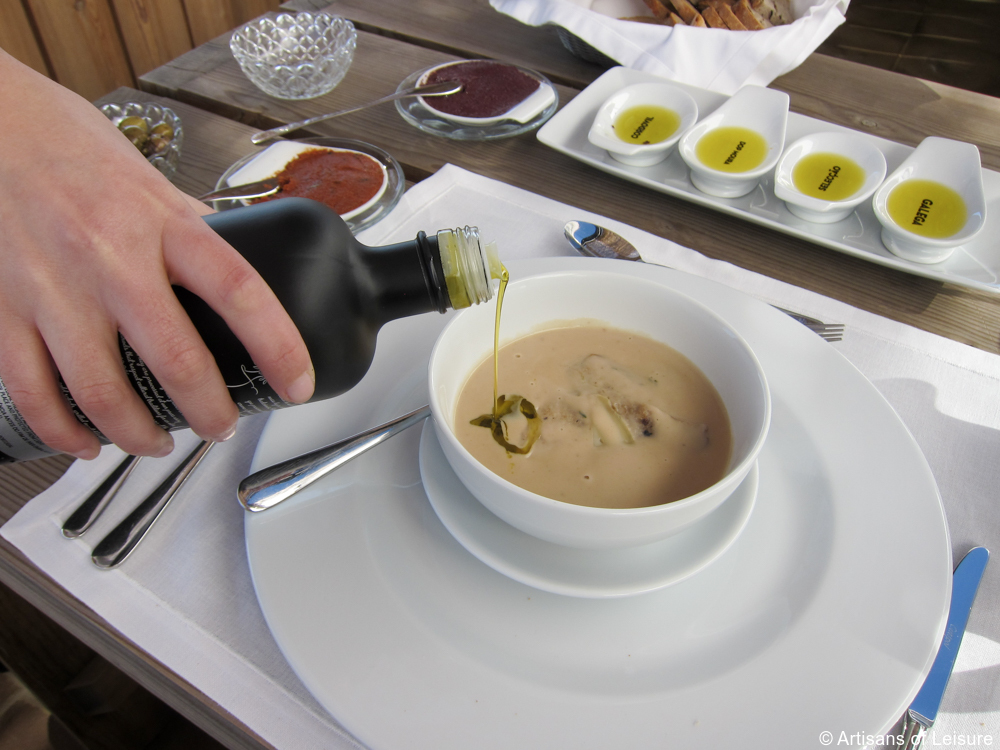 We had a memorable dessert of strawberry sorbet and cottage cheese pie made with Alentejo goat cheese.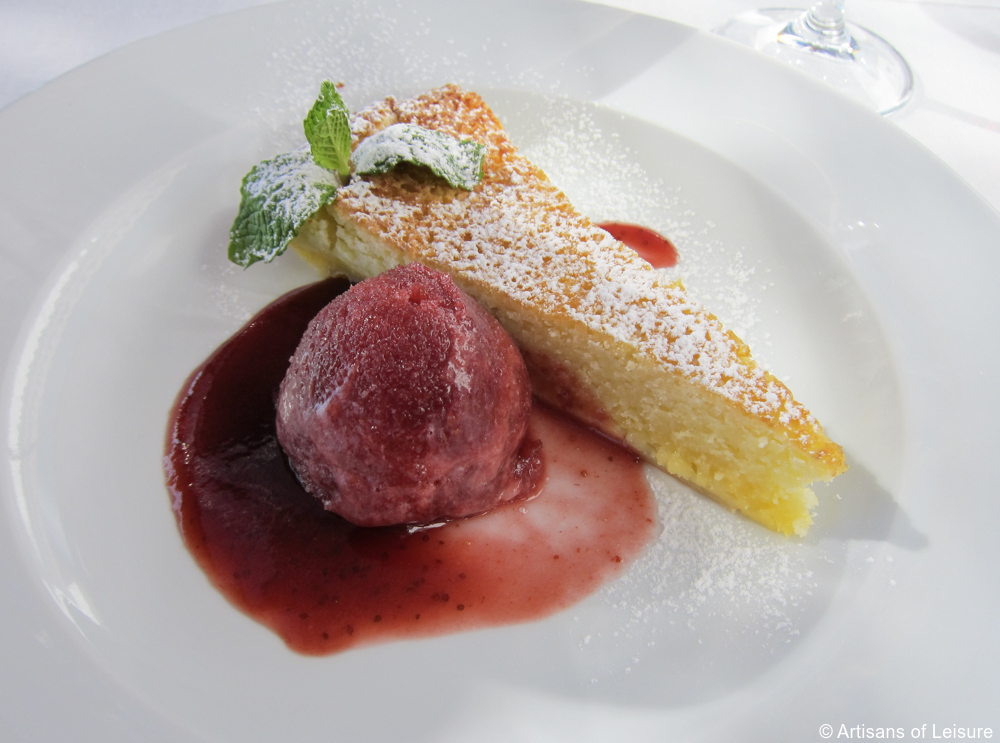 We also sampled fresh produce at the local food market.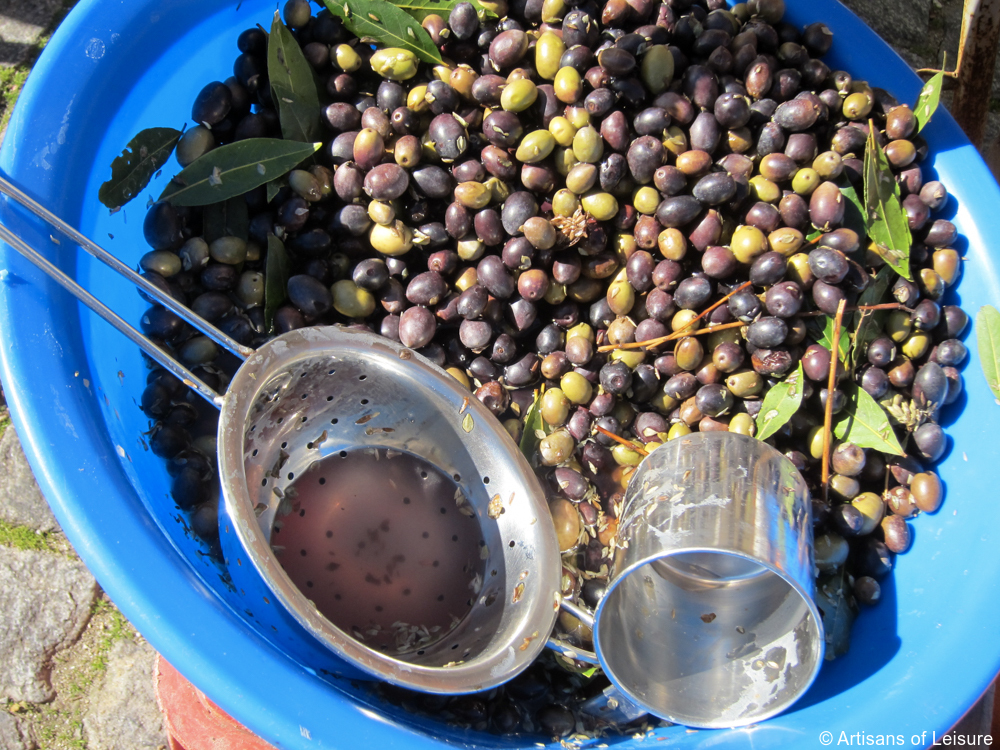 Contact Artisans of Leisure to begin planning a private luxury tour of Portugal.
Destinations: Europe, Portugal
Tags: Alentejo, Bordallo Pinheiro, ceramics, culinary tours, culinary tours of Portugal, Douro Valley, Evora, food and wine tours, garden tours, Lisbon tours, luxury Portugal tours, Madeira, Madeira tours, majolica, port, Porto tours, Portugal tours, Portugal wine tours, Portuguese tiles, private Lisbon tours, private Portugal tours, resorts, tiles, wine tours