Highlights of Portugal
(7 Days)
Porto & Douro Valley, Lisbon & Sintra
Best of Lisbon & Beyond
(5 Days)
Lisbon & Sintra
Essence of Portugal
(8 Days)
Porto, Douro Valley, Lisbon & Sintra
Lisbon, Sintra & Cascais
(10 Days)
Lisbon, Sintra, Cascais
Portugal in Style
(10 Days)
Porto & Douro Valley, Lisbon & Sintra, Algarve
Exclusive Portugal
(11 Days)
Porto & Douro Valley, Lisbon & Sintra, Madeira
Romantic Portugal
(11 Days)
Algarve, Lisbon & Sintra, Douro Valley, Porto
Jewish Tour of Portugal
(10 Days)
Porto with Douro Valley & Belmonte, Alentejo region with Castelo de Vide, Marvao & Evora, Lisbon with Sintra, Cascais, Obidos & Tomar
Art & Design of Portugal
(8 Days)
Lisbon & Sintra, Porto
Food & Wine of Portugal
(9 Days)
Porto, Douro Valley, Lisbon & environs
Garden Tour of Portugal
(9 Days)
Porto & Douro Valley, Sintra & Cascais, Lisbon
Luxury Golf Tour of Portugal
(9 Days)
Lisbon & environs, Algarve
Multi-country Tours
Highlights of Spain & Portugal
(11 Days)
Barcelona, Madrid, Granada, Seville, Lisbon & Sintra
Highlights of Morocco & Portugal
(14 Days)
Fez, Atlas Mountains, Marrakesh, Lisbon & Sintra, Porto & Douro Valley
Spain, Morocco & Portugal
(17 Days)
Barcelona, Granada, Seville & Cordoba, Madrid, Marrakesh, Atlas Mountains, Lisbon
Food & Wine Tour of the Basque Country & Portugal
(14 days)
Bilbao, Biarritz, San Sebastian, Rioja, Ribera del Duero, Douro Valley, Porto, Lisbon
Jewish Tour of Portugal & Spain
(15 Days)
Porto & Douro Valley, Lisbon & Sintra, Seville & Cordoba, Madrid & Toledo, Barcelona & Girona
Best of Lisbon & Beyond
(5 Days - Departs Daily on a Private Basis)
Lisbon with Sintra, Cascais & Evora
This in-depth private Lisbon tour is perfect for travelers who want a luxurious vacation that is packed with variety: culture, history, sophisticated dining and shopping, and beautiful landscapes and cityscapes. This tour uses one of Lisbon's premier luxury hotels as a base and includes comprehensive private city touring and the most interesting excursions in the region.
Experience Lisbon as an insider during private touring with an expert local guide. Tour the historic Alfama district, the sophisticated Bairro Alto and Lapa districts and the riverside Belem district. See St. George's Castle, Mosteiro dos Jeronimos monastery, Belem Tower and other impressive monuments of Moorish and Manueline architecture. Browse select shops offering Portuguese specialties such as azulejo tiles, embroidered linens, Indo-Portuguese furniture, gold jewelry, Portuguese design products and antiques. Sample local food specialties such as pasteis de nata custard tarts. Also tour museums according to your interests, including options such as the National Tile Museum or the Calouste Gulbenkian Museum. Other touring options include vibrant food markets, a tour of a historic tile factory, visits to beautiful gardens, stops at scenic viewpoints overlooking the city, and a private appointment to visit the Ricardo do Espirito Santo Silva Foundation, which is dedicated to the preservation and reproduction of traditional Portuguese design and decorative art. One evening, enjoy a memorable fado music performance at a local club.
One day, enjoy a private excursion to Sintra, an aristocratic town of fairy-tale palaces and gardens among forested hills. During private touring in this UNESCO World Heritage Site, visit highlights including the romantic National Palace of Pena, the spectacular National Palace of Sintra and the narrow streets in the historic center of the town, including the former Jewish quarter. If desired, also visit the upscale seaside town of Cascais.
Spend another day exploring the highlights of the rural Alentejo region, known for its olive oil, wine, cheese and cork production. During a private tour of fascinating Evora, a beautiful city and UNESCO World Heritage Site, walk narrow streets lined with whitewashed houses, and see ancient Roman ruins and Moorish architecture. Also explore the historic Jewish quarter, and tour the city's Chapel of Bones. A lunch reservation will be made at one of the leading wine estates in the area. If desired, also visit the Cromlech and Menhir of Almendres, Neolithic ruins in a dense cork forest.
Daily touring can be fully customized to suit your interests. Artisans of Leisure will also assist with advance dining reservations at Lisbon's top restaurants.
Itinerary Overview
Day 1
Arrive Lisbon


Private arrival transfer to hotel for 4 nights

Day 2
Lisbon


Full-day private city tour. Evening fado tickets

Day 3
Lisbon & Sintra


Full-day private excursion to Sintra and Cascais

Day 4
Lisbon, Evora & Alentejo region


Full-day private excursion

Day 5
Depart Lisbon
Private airport transfer
Hotels
| | |
| --- | --- |
| Lisbon: | Bairro Alto Hotel, Four Seasons Hotel Ritz Lisbon or Verride Palacio Santa Catarina |
Cost
$7,170
Per person (double occupancy)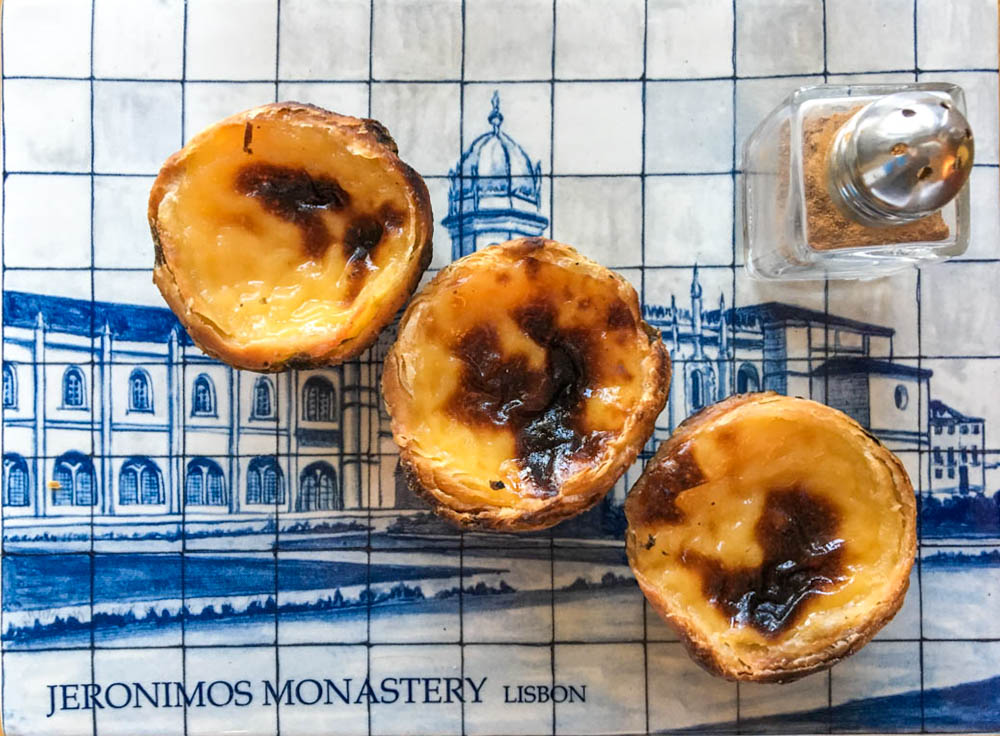 Highlights of Portugal
(7 Days)
Porto & Douro Valley, Lisbon & Sintra
Best of Lisbon & Beyond
(5 Days)
Lisbon & Sintra
Essence of Portugal
(8 Days)
Porto, Douro Valley, Lisbon & Sintra
Lisbon, Sintra & Cascais
(10 Days)
Lisbon, Sintra, Cascais
Portugal in Style
(10 Days)
Porto & Douro Valley, Lisbon & Sintra, Algarve
Exclusive Portugal
(11 Days)
Porto & Douro Valley, Lisbon & Sintra, Madeira
Romantic Portugal
(11 Days)
Algarve, Lisbon & Sintra, Douro Valley, Porto
Jewish Tour of Portugal
(10 Days)
Porto with Douro Valley & Belmonte, Alentejo region with Castelo de Vide, Marvao & Evora, Lisbon with Sintra, Cascais, Obidos & Tomar
Art & Design of Portugal
(8 Days)
Lisbon & Sintra, Porto
Food & Wine of Portugal
(9 Days)
Porto, Douro Valley, Lisbon & environs
Garden Tour of Portugal
(9 Days)
Porto & Douro Valley, Sintra & Cascais, Lisbon
Luxury Golf Tour of Portugal
(9 Days)
Lisbon & environs, Algarve
Multi-country Tours
Highlights of Spain & Portugal
(11 Days)
Barcelona, Madrid, Granada, Seville, Lisbon & Sintra
Highlights of Morocco & Portugal
(14 Days)
Fez, Atlas Mountains, Marrakesh, Lisbon & Sintra, Porto & Douro Valley
Spain, Morocco & Portugal
(17 Days)
Barcelona, Granada, Seville & Cordoba, Madrid, Marrakesh, Atlas Mountains, Lisbon
Food & Wine Tour of the Basque Country & Portugal
(14 days)
Bilbao, Biarritz, San Sebastian, Rioja, Ribera del Duero, Douro Valley, Porto, Lisbon
Jewish Tour of Portugal & Spain
(15 Days)
Porto & Douro Valley, Lisbon & Sintra, Seville & Cordoba, Madrid & Toledo, Barcelona & Girona
Portugal was outstanding — well organized and exactly what we hoped for. Great guides, perfect pace, great variety. Artisans of Leisure is consistently professional and thorough. 
~ P.G., Newtown Square, PA
Our Portugal and France tour was amazing!! The hotels were all wonderful. The tour guides were terrific. Artisans of Leisure customer service went beyond our expectations. 
~ J.K., Garden City, NY
We loved our Spain and Portugal tour and can't thank you enough for your "spot on" recommendations and exceptional handling of all logistics. The guides were personable and true experts.
~ J.K., Los Angeles, CA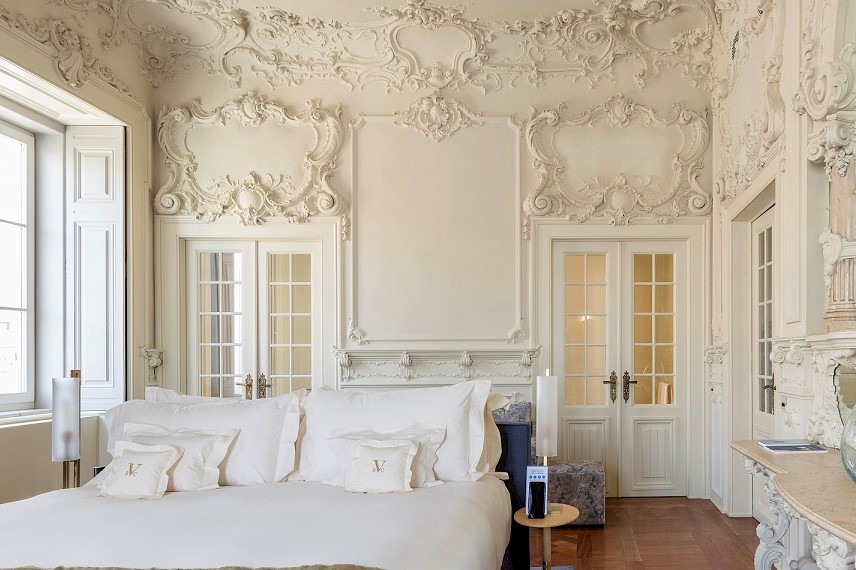 Recommended by:
Departures
Conde Nast Traveler
The New York Times
Wall Street Journal
Travel + Leisure
Town & Country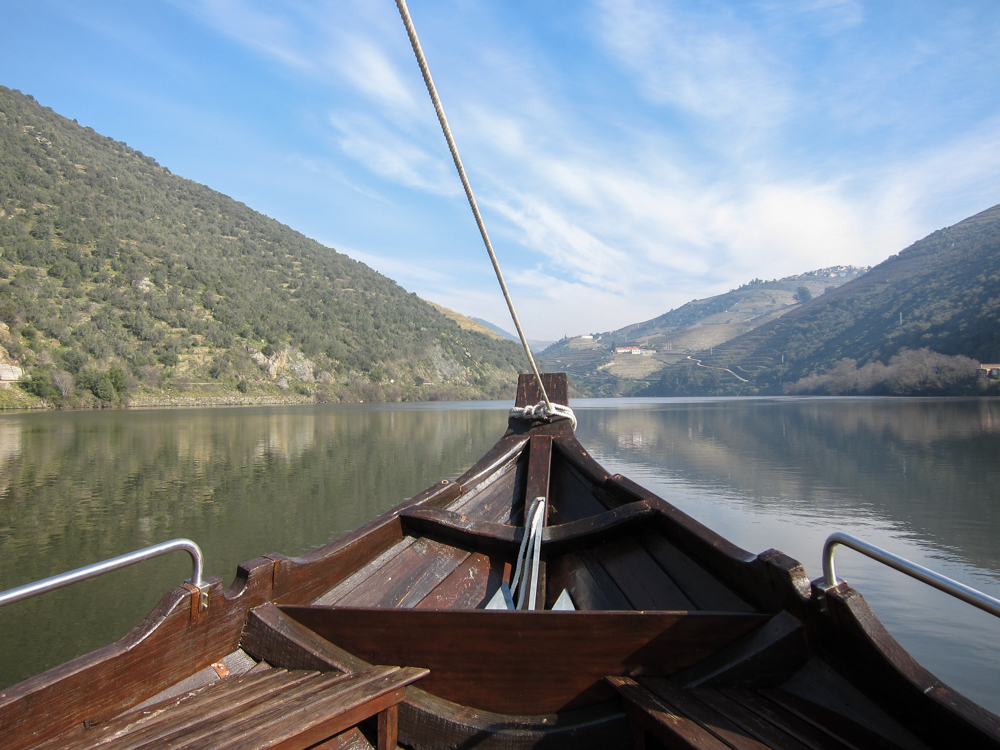 The Best Historic & Specialty Shops in Lisbon
Must Try: Pastel de Nata Pastries in Lisbon
Spectacular Architecture, Gardens & Interiors in Lisbon and Sintra
A Private Tour of Palacio da Bolsa (Stock Exchange Palace) in Porto
Blue and White Ceramics and Azulejo Tiles in Portugal
The Douro Valley and Porto, Portugal
Sintra, Portugal: A Favorite Excursion from Lisbon
Private Golf Tours in Portugal & Spain
Just Back: An Incredible Tour of France, Spain & Portugal
An Interview with an Artisans of Leisure Portugal Guide
Portuguese Tiles (azulejos): A Visual Delight & Travel Highlight
A Gourmet Hideaway in Lisbon's Botanical Garden