May 2, 2021
Blue-and-white Ceramics and Azulejo Tiles in Portugal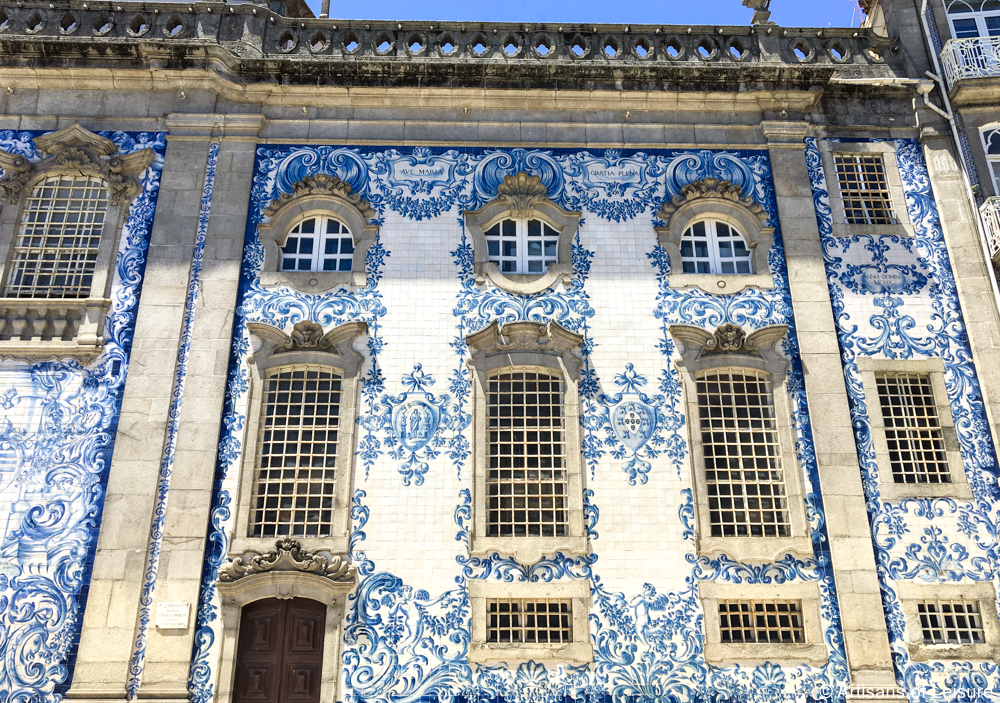 A visual highlight of Portugal, exquisite azulejos (tin-glazed ceramic tiles) decorate the walls of palaces, churches, houses, train stations and other structures throughout the country.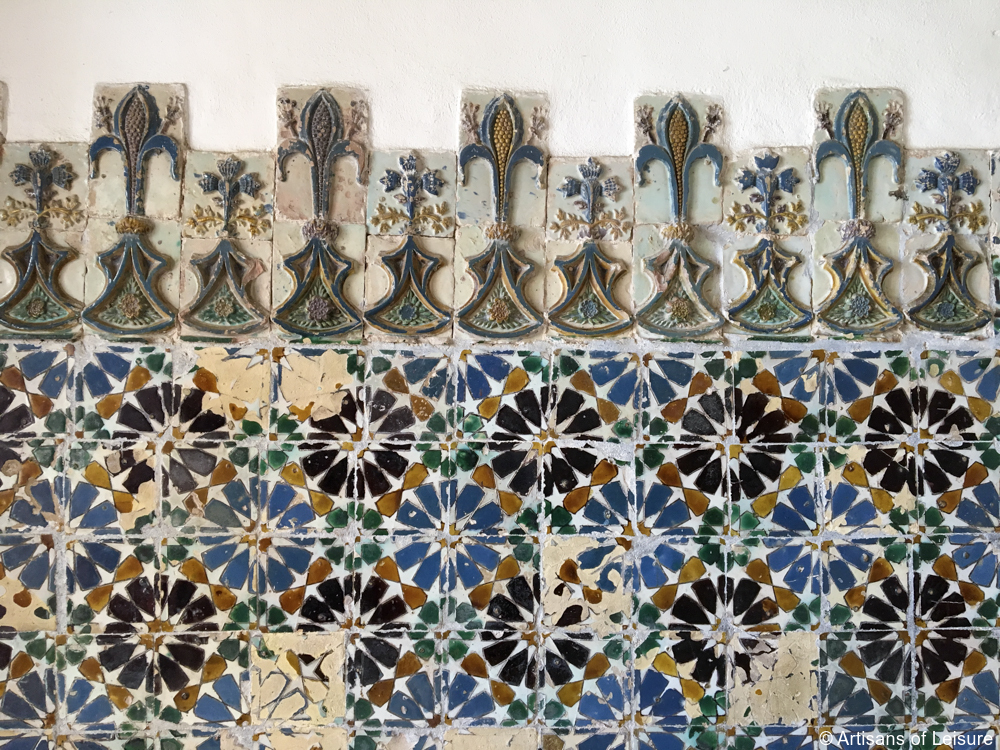 The scenes and designs painted on the tiles—which can be assembled to cover whole facades or interiors of buildings—relate stories about the history and culture of Portugal.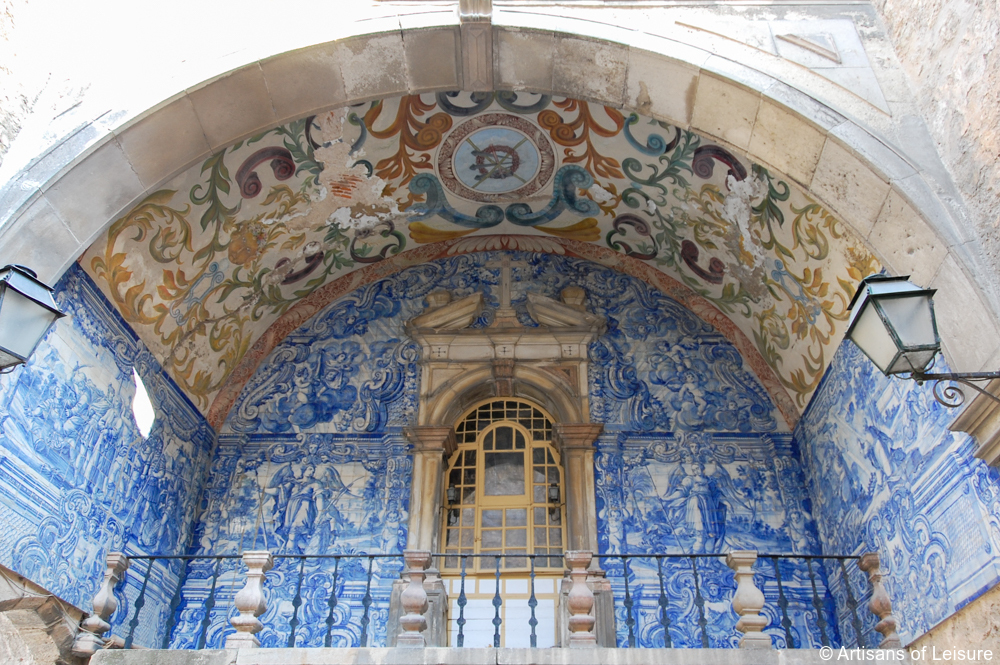 "Azulejo" comes from the Arabic word az-zulayj (polished stone), pointing to the Moorish origin of the tiles. The Moors introduced tile mosaics to the Iberian Peninsula in the eighth century, though azulejos didn't reach Portugal (via Andalusia) until the 15th century.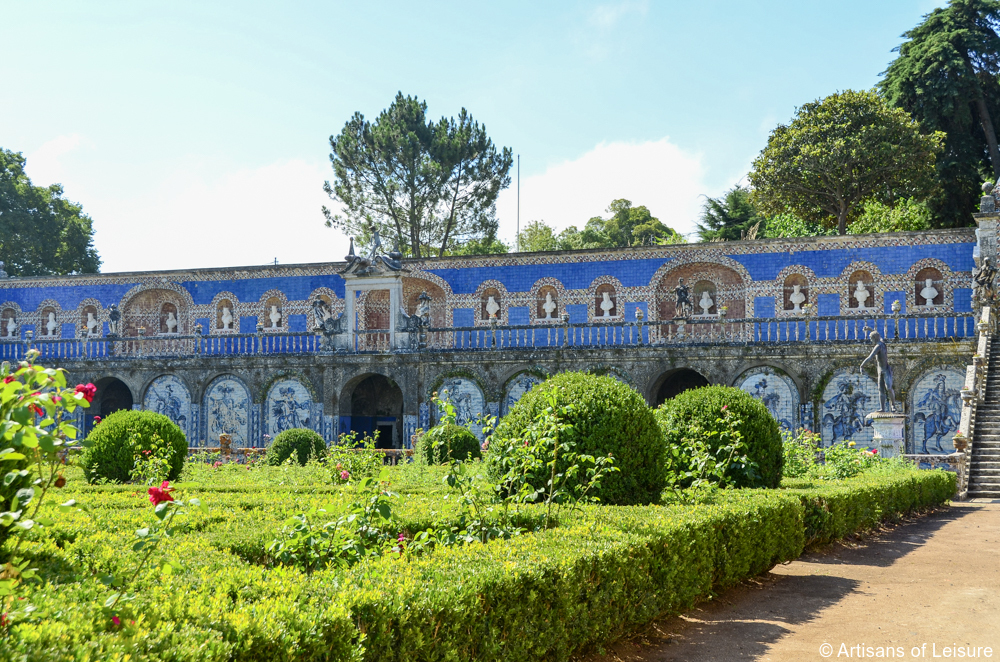 Over the following centuries, the design of Portuguese azulejos absorbed the multicolored geometric patterns of Spain and the majolica (tin-glazed ceramics) techniques and figural motifs of Italy.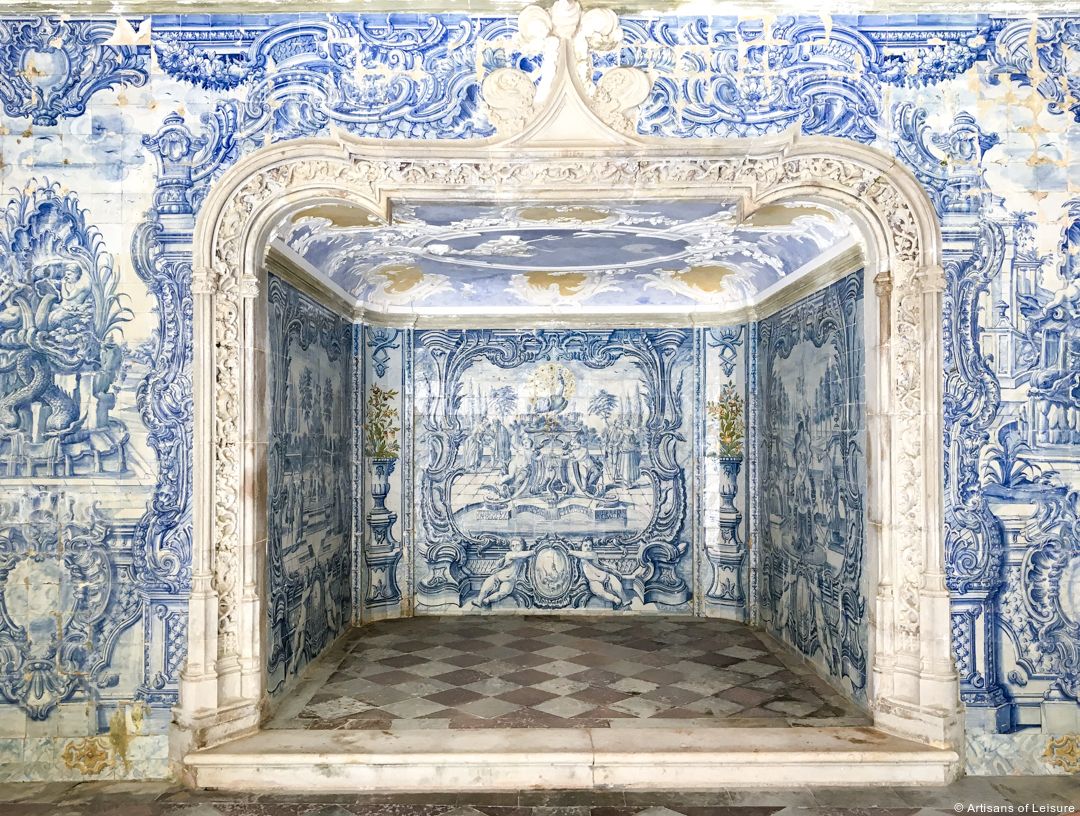 Among the most consequential influences on azulejo design were the blue and white ceramics made in the Netherlands in the 17th century. Inspired by Ming dynasty porcelain imported from China by the Dutch East India Company, cobalt blue-and-white ceramics made in the Netherlands became extremely popular across Europe at the time. In fact, blue-and-white Dutch tiles were in such high demand in Portugal that they were eventually banned in order to support Portuguese tile production.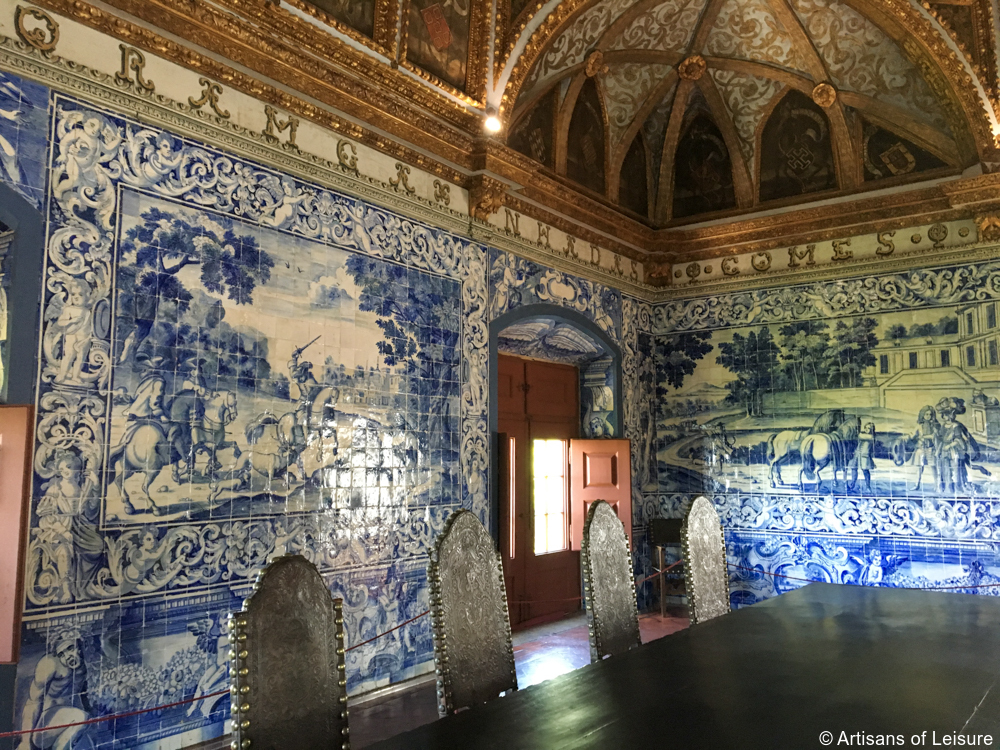 By the late 17th century and early 18th century, monumental panels of religious and historical narratives, botanical designs and landscapes rendered in blue-and-white tiles were de rigueur in Portugal.
Azulejos are more than just decorative. Their thermal properties help regulate indoor temperatures during hot summers and their weatherproof surfaces protect exteriors from damp winters.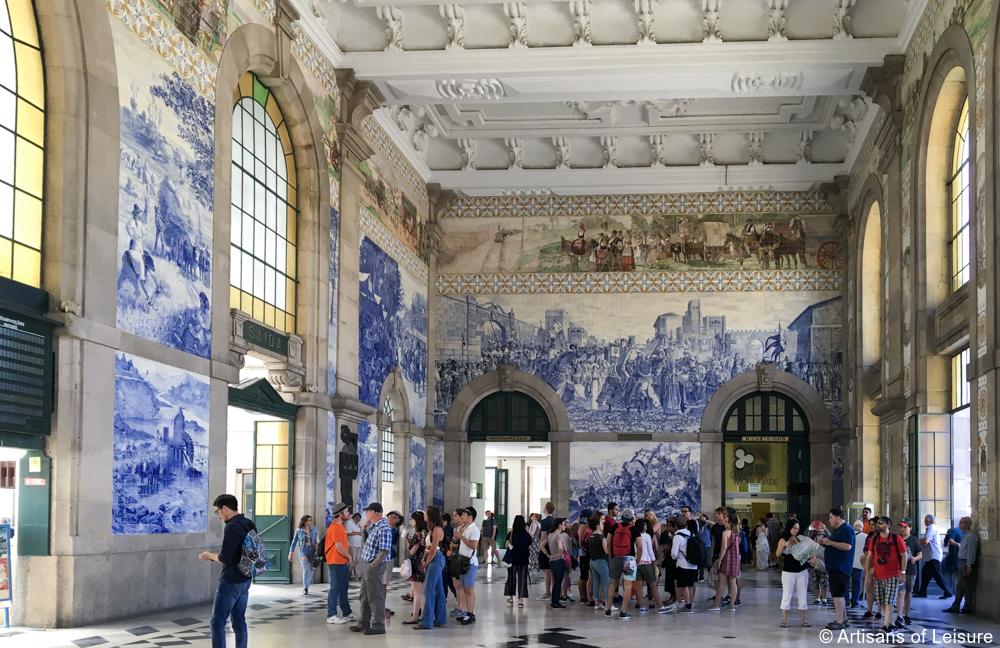 We take our travelers to the best places to see exquisite azulejos in situ, including palaces, churches, cafes and gardens in Porto, Aveiro, Lisbon, Sintra, and charming backstreets in the Alentejo region.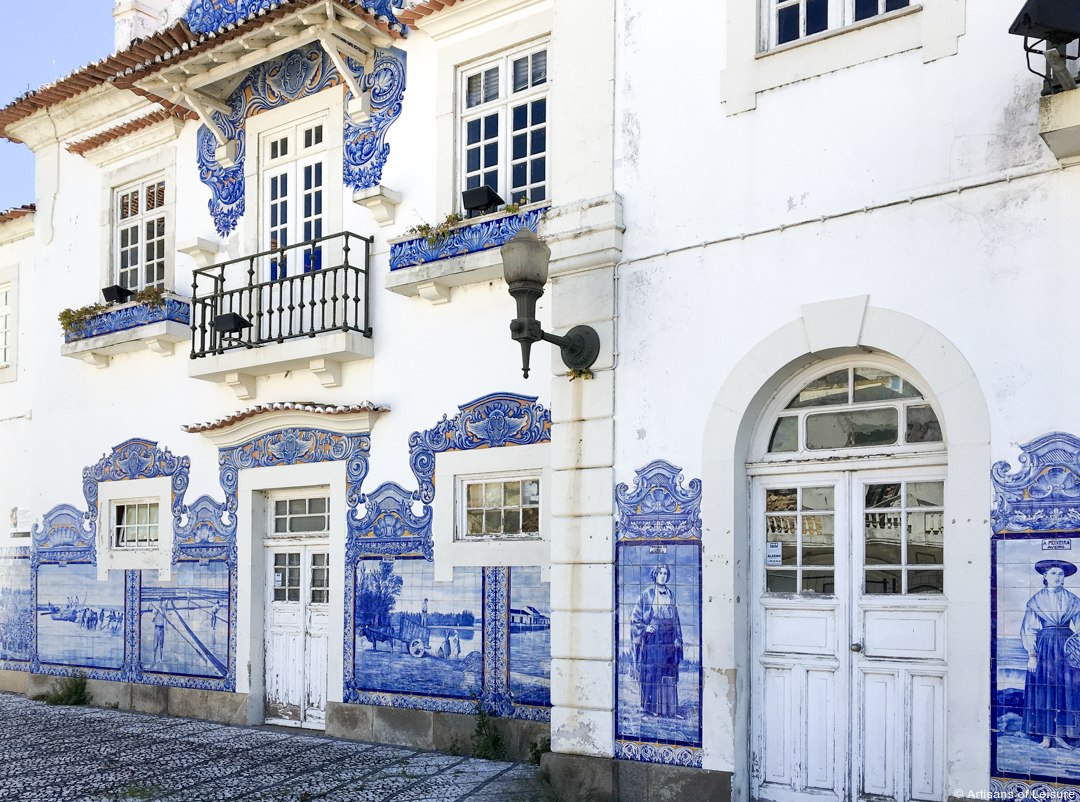 We can also take interested travelers on behind-the-scenes tours of top factories to see azulejos being made by hand and can arrange visits with local artisans or a private azulejo-making class.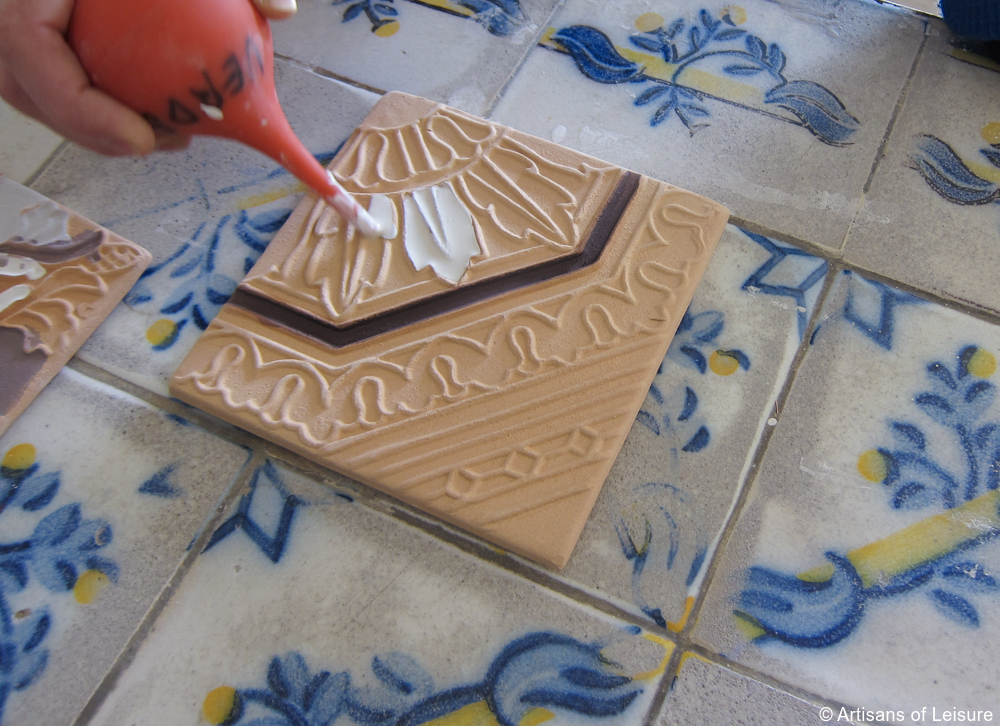 Azulejos make great gifts and home decor, and we can take travelers to the best places to shop for high-quality antique tiles or to commission custom designs.
Artisans of Leisure can also arrange exclusive private visits to renowned ceramics studios, including historic studios that specialize in Portuguese blue and white ceramics and custom pieces such as tables, vases, chandeliers, sconces, display pieces and more.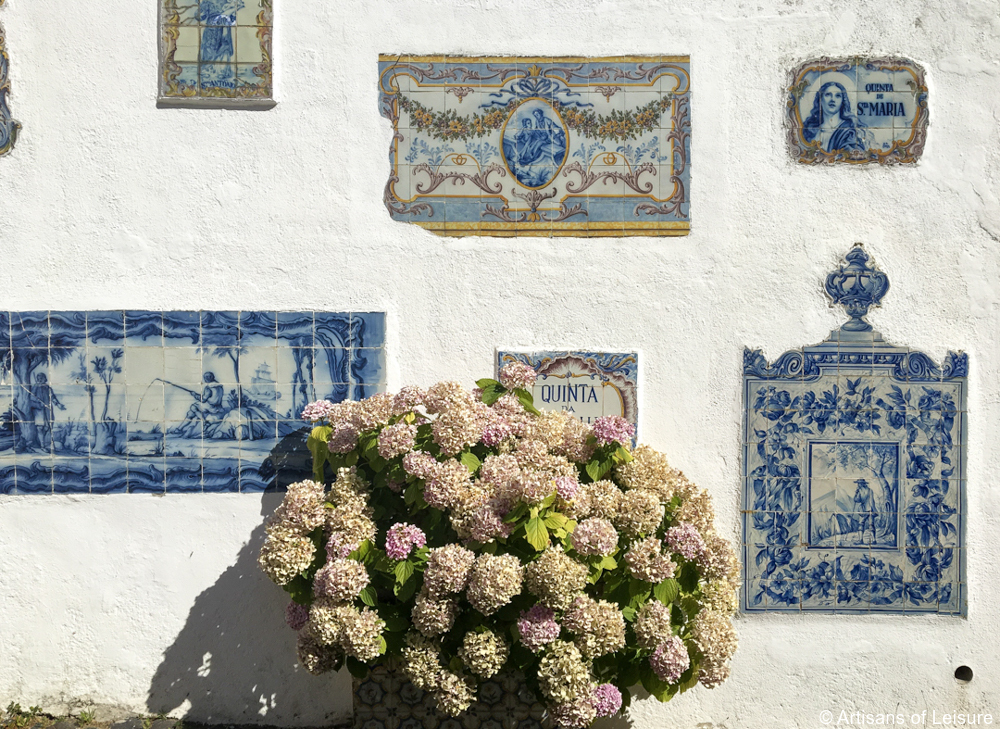 Contact Artisans of Leisure to begin planning a private luxury Portugal tour.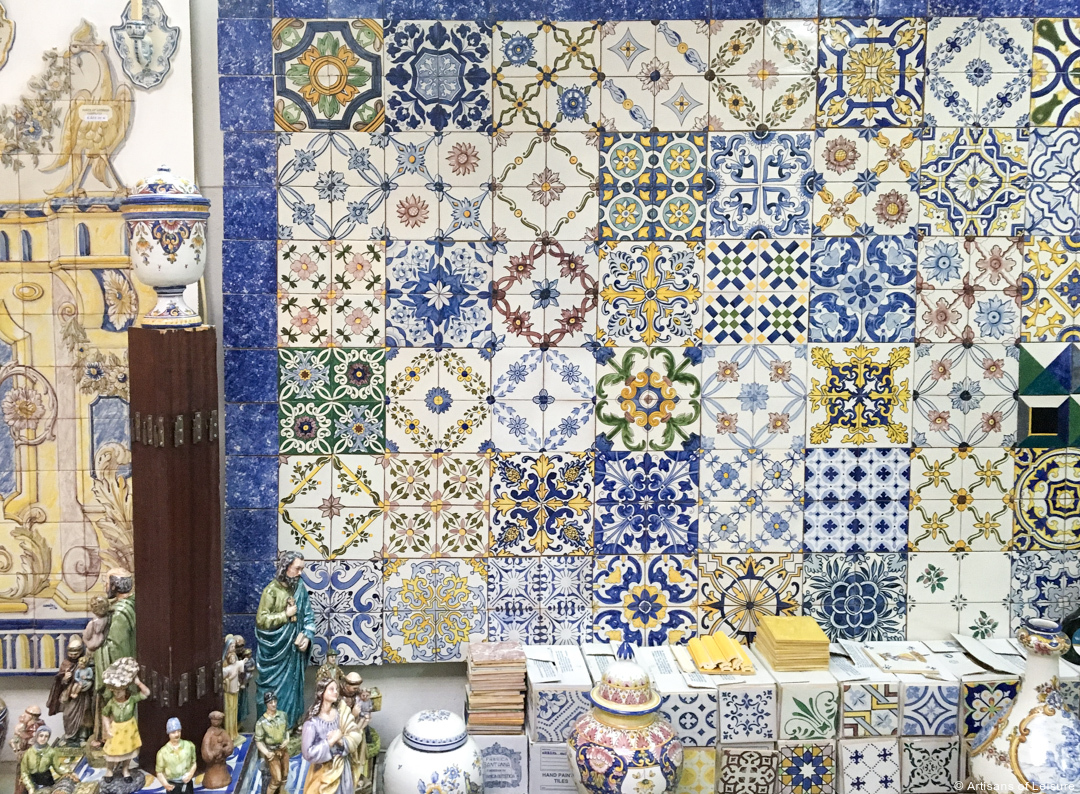 Destinations: Europe, Portugal
Tags: artisans, Aveiro, azulejo, azulejos, blue and white, blue-and-white tiles, ceramics, ceramics tours, collecting, decorative arts, Delft, Delft ceramics, Delftware, design, handmade, lessons, Lisbon, Porto, Portugal art tours, Portugal tours, Portuguese, Portuguese tiles, pottery, shopping, Sintra, tiles