May 4, 2021
Must Stay: Amanzoe in Greece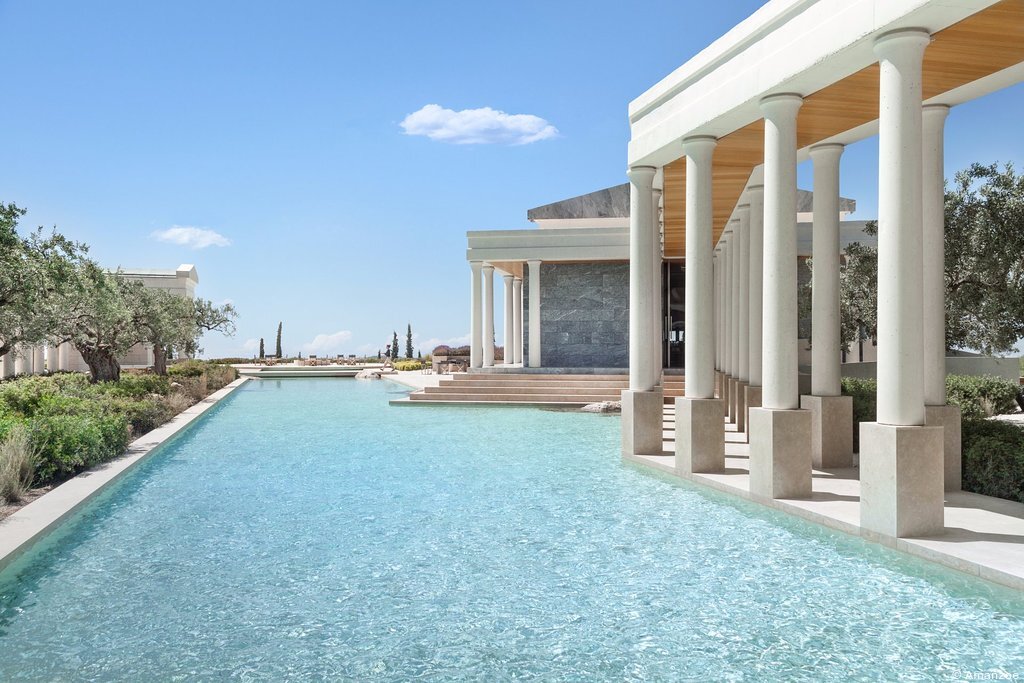 One of the most exclusive resorts in Greece, Amanzoe is ideal as a relaxing getaway from Athens or as a base for private touring in the scenic Peloponnese region.
The spectacular hilltop resort's classically inspired architecture evokes an ancient Greek acropolis.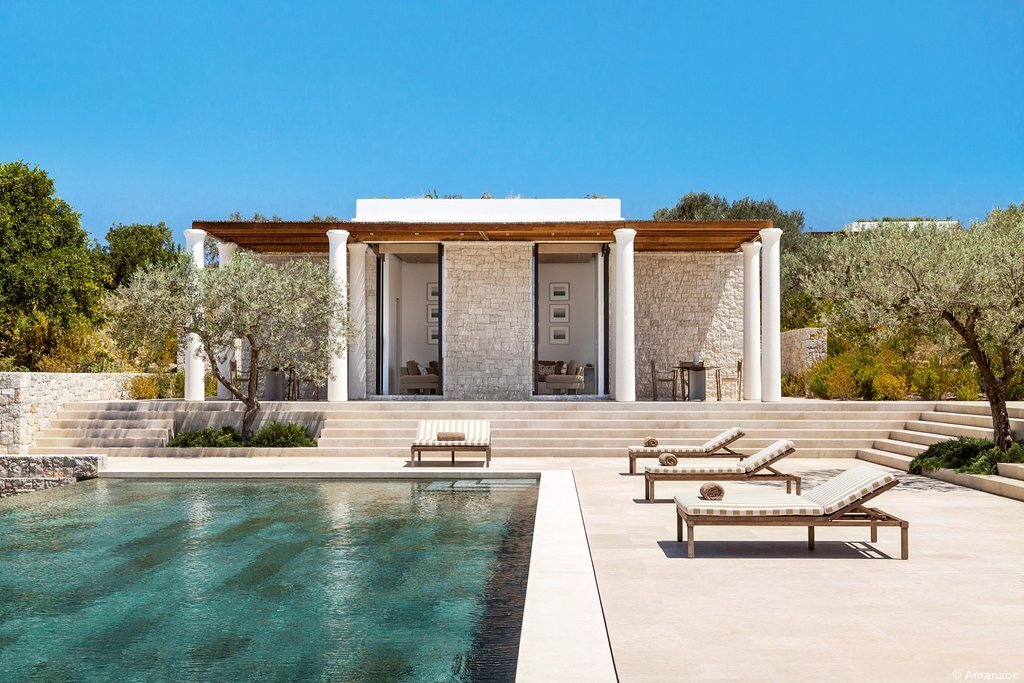 Beautiful guest pavilions and public spaces are set in an enchanting landscape of olive groves, cypress trees and lavender fields overlooking the blue Aegean Sea.
Guests staying in Villa 31 can enjoy exclusive access to a Sky Space installation by American artist James Turrell. The small room inside the villa has a rectangular opening in the ceiling that frames the sky, making it possible to observe the way the light and color change throughout the day.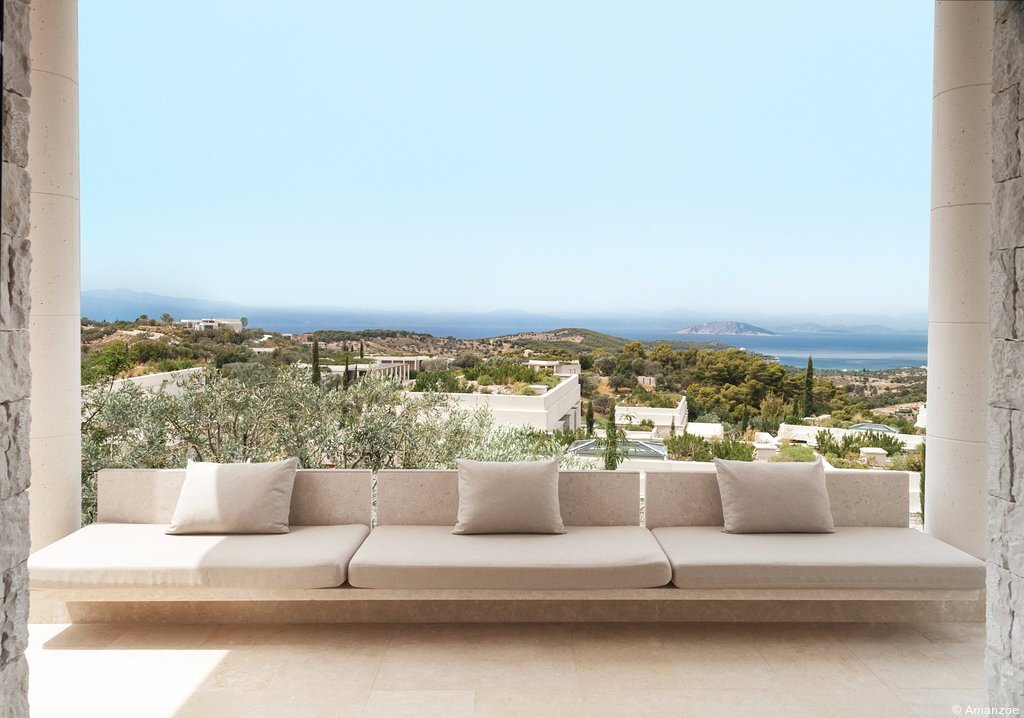 Amanzoe has facilities to keep you active and to help you relax: multiple swimming pools, a light-filled spa, yoga and Pilates studios, tennis courts, and a private beach club with its own spa rooms and pools, as well as equipment for kayaking, snorkeling and stand up paddleboarding in the sea.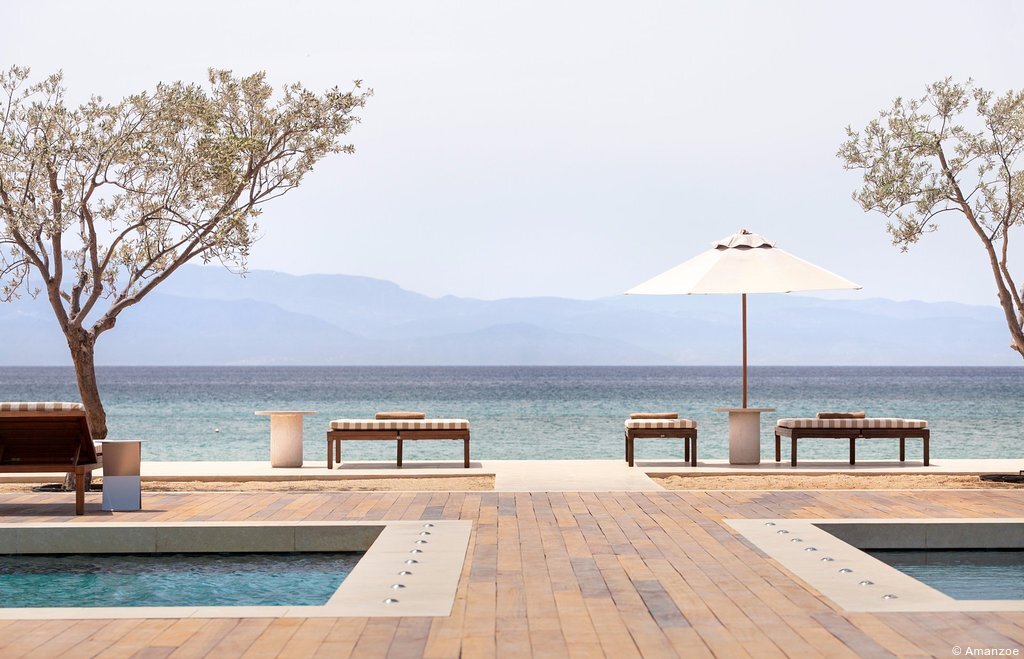 During private touring in the Peloponnese, Artisans of Leisure arranges visits to compelling archaeological sites such as Mycenae, the ruins of a powerful Bronze Age citadel immortalized in Greek mythology…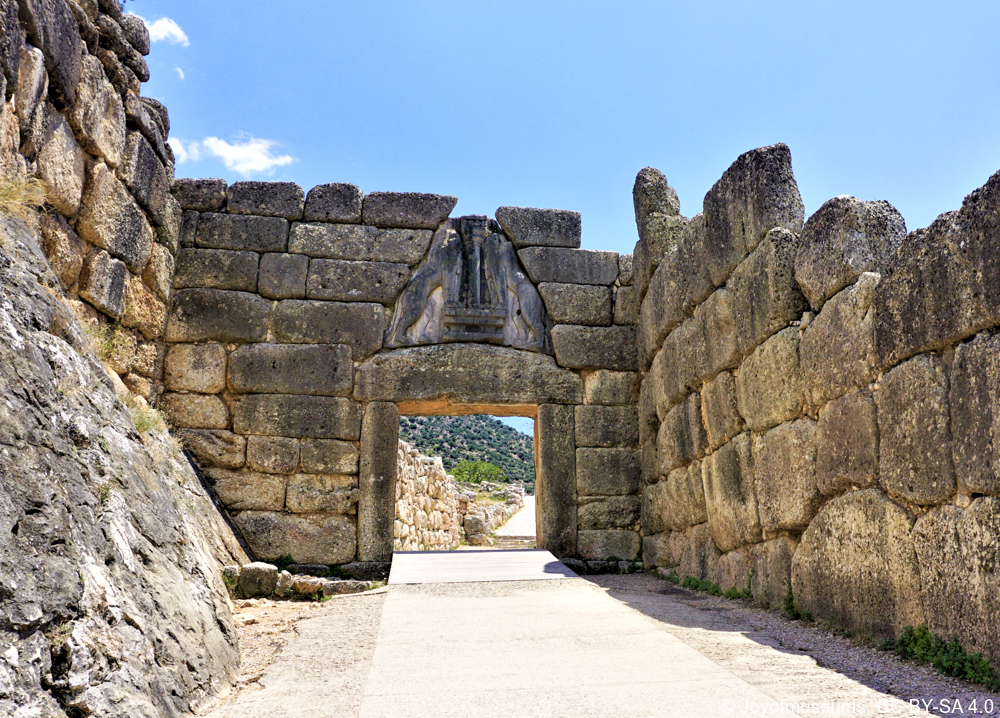 …and Epidaurus, an ancient healing center that's known today for its extraordinary fourth-century B.C. stone theater. Both are fascinating UNESCO World Heritage sites.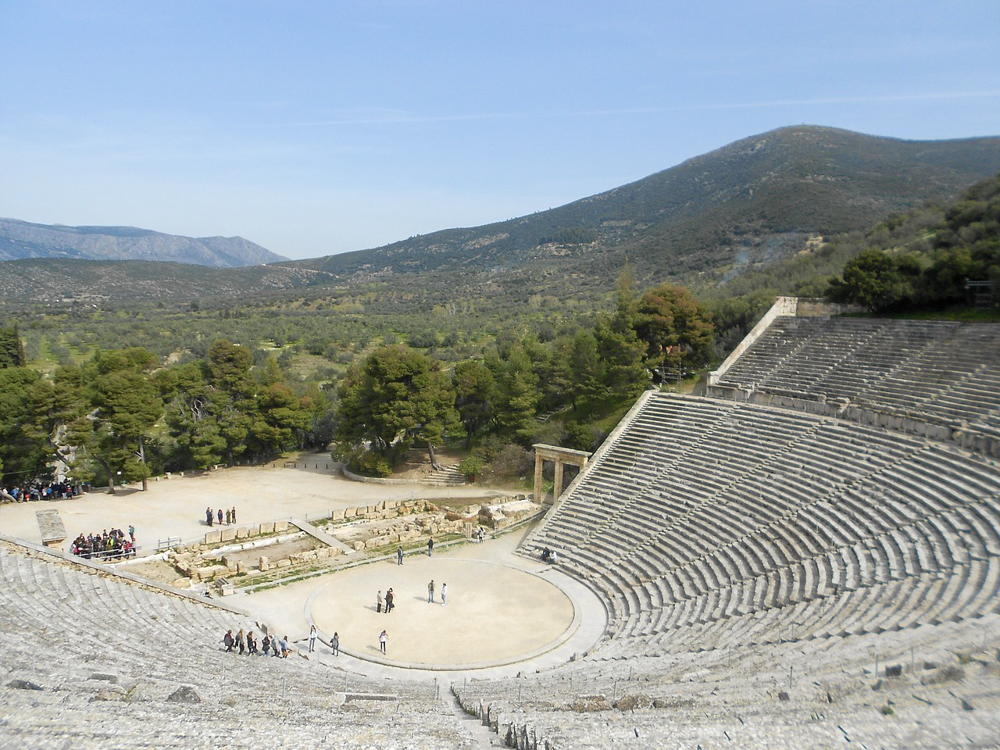 Other activities and excursions we can arrange during time at Amanzoe include visiting the charming historic seaport of Nafplio, boat charters along the coast and to the beautiful islands of Hydra and Spetses, restaurant reservations and wine tastings, and private market visits and cooking classes.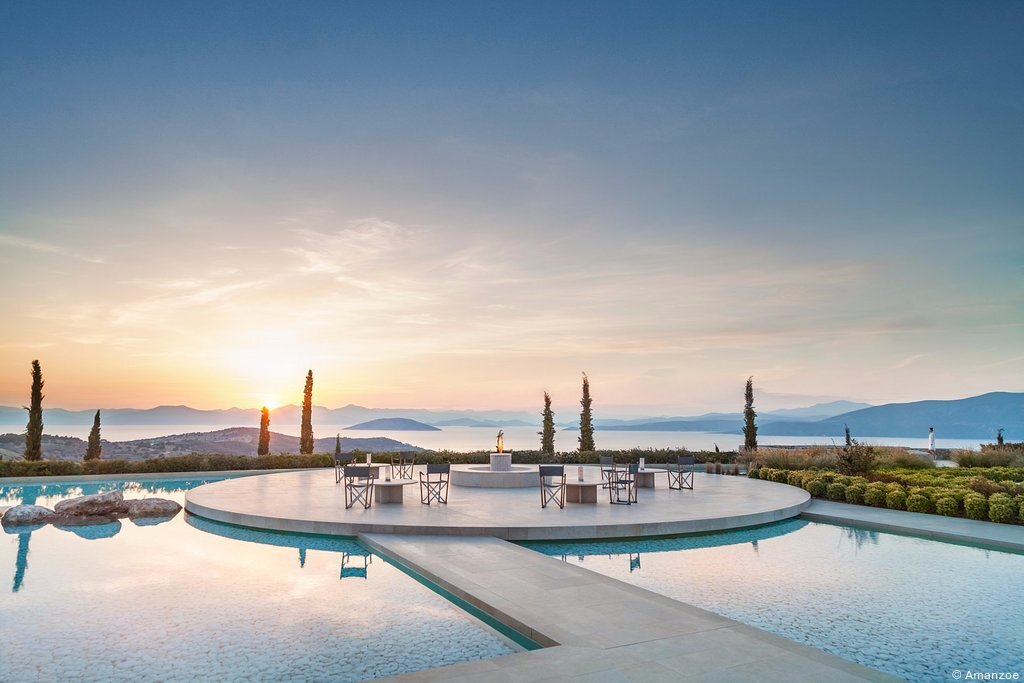 Contact Artisans of Leisure to begin planning a private luxury Greece tour featuring Amanzoe and the best of the Peloponnese.
Tags: Aegean, Aman, Aman resorts, Amanzoe, ancient ruins, contemporary art, Epidaurus, Greece, Greece honeymoon, Greece luxury resorts, Greece tours, Greek Islands, Greek ruins, honeymoon, Hydra, James Turrell, luxury resorts, luxury spa and wellness tours, mainland Greece, Mycenae, Peloponnese, Porto Heli, romance, Spetses, UNESCO World Heritage Site