Highlights of Portugal
(7 Days)
Porto & Douro Valley, Lisbon & Sintra
Best of Lisbon & Beyond
(5 Days)
Lisbon & Sintra
Essence of Portugal
(8 Days)
Porto, Douro Valley, Lisbon & Sintra
Lisbon, Sintra & Cascais
(10 Days)
Lisbon, Sintra, Cascais
Portugal in Style
(10 Days)
Porto & Douro Valley, Lisbon & Sintra, Algarve
Exclusive Portugal
(11 Days)
Porto & Douro Valley, Lisbon & Sintra, Madeira
Romantic Portugal
(11 Days)
Algarve, Lisbon & Sintra, Douro Valley, Porto
Jewish Tour of Portugal
(10 Days)
Porto with Douro Valley & Belmonte, Alentejo region with Castelo de Vide, Marvao & Evora, Lisbon with Sintra, Cascais, Obidos & Tomar
Art & Design of Portugal
(8 Days)
Lisbon & Sintra, Porto
Food & Wine of Portugal
(9 Days)
Porto, Douro Valley, Lisbon & environs
Garden Tour of Portugal
(9 Days)
Porto & Douro Valley, Sintra & Cascais, Lisbon
Luxury Golf Tour of Portugal
(9 Days)
Lisbon & environs, Algarve
Multi-country Tours
Highlights of Spain & Portugal
(11 Days)
Barcelona, Madrid, Granada, Seville, Lisbon & Sintra
Highlights of Morocco & Portugal
(14 Days)
Fez, Atlas Mountains, Marrakesh, Lisbon & Sintra, Porto & Douro Valley
Spain, Morocco & Portugal
(17 Days)
Barcelona, Granada, Seville & Cordoba, Madrid, Marrakesh, Atlas Mountains, Lisbon
Food & Wine Tour of the Basque Country & Portugal
(14 days)
Bilbao, Biarritz, San Sebastian, Rioja, Ribera del Duero, Douro Valley, Porto, Lisbon
Jewish Tour of Portugal & Spain
(15 Days)
Porto & Douro Valley, Lisbon & Sintra, Seville & Cordoba, Madrid & Toledo, Barcelona & Girona
Jewish Tour of Portugal & Spain
(15 Days - Departs Daily on a Private Basis)
Porto & Douro Valley, Lisbon & Sintra, Seville & Cordoba, Madrid & Toledo, Barcelona & Girona
This private tour was designed for luxury travelers who want to travel along the Sephardic Way and explore the fascinating Jewish heritage of the Iberian Peninsula. Portugal and Spain were once home to the world's largest and most prosperous Jewish communities under Muslim and Christian rule. This wonderful and quite comprehensive introduction to Portugal and Spain also includes cultural touring through UNESCO World Heritage sites and some of the region's greatest cities—all with expert guides and luxury accommodations.
Begin in Porto, the capital of Port wine and a city with a fascinating mix of architectural styles, including Roman, medieval, Baroque and contemporary. Stay in a luxurious hotel on a hillside overlooking wine cellars and the Douro River. During private touring, explore the historic center, a UNESCO World Heritage Site. See highlights such as the Palacio da Bolsa (Stock Exchange), the Se do Porto (Porto Cathedral) and the Livraria Lello, a historic bookstore with ornate woodwork. Learn about the Jewish heritage of Porto, including the former Jewish districts and remnants of ancient synagogues. Also see the Kadoorie Mekor Haim Synagogue—the largest synagogue on the Iberian Peninsula—and the Jewish Museum of Porto. Browse specialty shops selling porcelain and Portuguese design products and local crafts, and perhaps opt to visit additional places such as the Serralves Museum, the Casa da Musica, attractions with beautiful Portuguese tiles or the riverside neighborhood of Ribeira. Artisans of Leisure will also arrange a private tour and Port tasting at one of the city's most renowned cellars.
One day, take a private excursion to the beautiful Douro Valley, a hilly wine region along the Douro River. During private touring, visit the best local quintas (wine estates), take an exclusive private river cruise in a traditional rabelo boat, and enjoy spectacular views of hills covered with terraced vineyards.
En route to Lisbon, enjoy Jewish touring in Coimbra, a university town with a historic Jewish Quarter and interesting library, and the town of Tomar, which has a well-preserved 15th-century synagogue.
Experience Lisbon as an insider during private touring with a knowledgeable local guide with insight into Lisbon's Jewish heritage. Tour the most interesting neighborhoods, such as historic Alfama and commercial Baixa and riverside Belem, and learn about the Jewish communities that were once active in these districts. See St. George's Castle, Mosteiro dos Jeronimos monastery, Belem Tower and other impressive monuments of Moorish and Manueline architecture. Browse select shops offering Portuguese specialties such as azulejo tiles, embroidered linens, cork products, needlepoint rugs, Indo-Portuguese furniture, gold jewelry and antiques. Sample local food specialties such as pasteis de nata custard tarts. Also tour museums according to your interests, including options such as the National Tile Museum, the Calouste Gulbenkian Museum, the National Coach Museum and the Museum of Folk Art. Other touring options include vibrant food markets, botanical gardens, scenic viewpoints overlooking the city and a private appointment to visit the Ricardo do Espirito Santo Silva Foundation, which is dedicated to the preservation and reproduction of traditional Portuguese design and decorative art. One evening, enjoy a memorable fado music performance at a local club. Upon request, Artisans of Leisure can arrange dinner reservations at Lisbon's best restaurants. Artisans of Leisure can also make appointments with noted members of Lisbon's Jewish community.
One day, enjoy a private excursion to Sintra, an aristocratic town of fairy-tale palaces and gardens among forested hills. During private touring in this UNESCO World Heritage Site, visit the romantic National Palace of Pena, the spectacular National Palace of Sintra and the narrow streets in the historic center of the town, including the former Jewish quarter. Another option is visiting Quinta da Regaleira, a villa and park. If desired, Artisans of Leisure can make lunch reservations at a wonderful restaurant in the seaside town of Cascais.
Next, you will be driven to Spain. Stop in Evora, a beautiful city and UNESCO World Heritage Site in the Alentejo region. Explore narrow streets lined with whitewashed houses, and see ancient Roman ruins and Moorish architecture.
Arrive in Seville, the capital of Andalusia. Enjoy an insider's tour of this beautiful city flavored as much by the sounds of flamenco and the smell of orange blossoms as by its 500-year domination by the Moors. Visit the world's largest Gothic cathedral (which contains the tomb of Christopher Columbus), explore the charming Santa Cruz neighborhood (the former Jewish Quarter), and tour the gardens, spectacular Mudejar-style architecture, carved stuccowork and tile-covered rooms of the Real Alcazar, a Moorish palace. See additional architectural highlights such as the Plaza de España, the modern Metropol Parasol, and other historic palaces filled with azulejo tiles and decorative arts. Also, browse specialty boutiques and markets. If desired, additional activities can be arranged in Seville, including visits to ceramics workshops in the Triana neighborhood, carriage rides through Maria Luisa Park, private flamenco dance or guitar lessons, architecture tours of World Expo buildings, learning about Semana Santa (Holy Week) culture at the Basilica of La Macarena and excursions to nearby Roman ruins, pueblos blancos (whitewashed villages) or a bull ranch.
Next, enjoy a private tour of Cordoba, a capital under the Romans and the Moors. Cordoba was a major learning center during the Middle Ages and the hometown of Maimonides, the great Jewish rabbi and philosopher. During private touring, explore the UNESCO World Heritage-listed historic center to see highlights such as the incredible Cathedral-Mosque, the ancient Roman bridge, and the narrow backstreets and whitewashed buildings of the former Jewish Quarter.
Board a high-speed train to Madrid, the Spanish capital known for its elegant squares, stately architecture, leafy boulevards and world-class art museums. During flexible private touring, visit renowned museums such as the Prado Museum, Reina Sofia National Museum or Thyssen-Bornemisza Museum, and tour the majestic Royal Palace. Stroll through favorite neighborhoods, beautiful parks, and exclusive shopping and residential districts. Also visit historic squares and lively food markets, including the gourmet San Miguel Market. One evening, enjoy a private tasting tour of some of Madrid's most beloved tapas bars. Other touring options include visiting the flea market, seeing the bullring or touring smaller museums. Upon request, additional experiences can be arranged such as cooking lessons, tickets to soccer matches, a behind-the-scenes tour of Santiago Bernabeu Stadium or insider shopping tours.
One day, enjoy a private excursion to Toledo, a UNESCO World Heritage-listed hill town. During private touring, explore the impressive historic center, which reflects the mixed Jewish, Muslim and Christian history of the medieval city. See highlights such as the spectacular Gothic cathedral, the Mudejar-style El Transito Synagogue and Cristo de la Luz Mosque, and paintings by El Greco, a Toledo resident. Also enjoy time to browse local shops and sample local culinary specialties.
Continue to Barcelona, the capital of the Catalonia region and a center of modern design and cutting-edge cuisine. During comprehensive private touring, discover Gaudi's fantastical structures such as the Sagrada Familia, Casa Mila, Casa Batllo and Parc Guell. Stroll along Las Ramblas—Barcelona's most famous boulevard—and explore the narrow streets of favorite neighborhoods such as the Gothic Quarter, the Call (former Jewish quarter) and La Ribera. Visit excellent museums such as the Picasso Museum or Miro Museum. If desired, browse upscale boutiques along the Passeig de Gracia and design shops in the stylish Born and Raval neighborhoods. Also visit top food markets such as the Santa Caterina Market and La Boqueria Market.One day, take an excursion to Girona, a historic city that was once home to Spain's largest Jewish population. Visit the Call, the best-preserved Jewish quarter in Spain, and the Museum of Jewish History, as well as other highlights such as the Arab Baths and Gothic cathedral. Also tour nearby Besalu, a beautiful medieval town with a 12th-century mikvah (ritual bath) that's one of the oldest in Europe. Upon request, Artisans of Leisure can also arrange other activities in Barcelona, such as cooking lessons, Jewish touring, tickets to soccer matches, visiting favorite family attractions, private yacht charters and foodie tours.
Itinerary Overview
Day 1
Arrive Porto, Portugal


Private arrival transfer to hotel for 3 nights

Day 2
Porto


Full-day private city tour, including private Port cellar tour and tasting

Day 3
Porto & Douro Valley


Full-day excursion to wineries and villages, including private river cruise

Day 4
Porto – Lisbon


Private transfer to hotel for 3 nights with Jewish touring en route

Day 5
Lisbon


Full-day private city tour, including Jewish touring. Evening fado performance

Day 6
Lisbon & Sintra


Full-day private excursion

Day 7

Lisbon – Evora – Seville, Spain

Private transfer to hotel for 2 nights with touring en route

Day 8
Seville


Half-day private walking tour

Day 9
Seville – Cordoba – Madrid


Private transfer to Cordoba for private city tour. Private transfer to station for high-speed AVE train to Madrid for 3 nights. Evening private tapas tasting tour

Day 10
Madrid


Full-day private city tour

Day 11

Madrid & Toledo


Full-day private excursion

Day 12
Madrid – Barcelona


Private transfer to station for high-speed AVE train to Barcelona. Private arrival transfer to hotel for 3 nights

Day 13
Barcelona


Full-day private tour

Day 14
Barcelona & Girona


Full-day private excursion to Girona and Besalu

Day 15
Depart Barcelona


Private airport transfer
Hotels
Porto:
The Yeatman
Lisbon:

Bairro Alto Hotel, Four Seasons Hotel Ritz Lisbon or Verride Palacio Santa Catarina

Seville

:

Hotel Alfonso XIII

Madrid:
Four Seasons Hotel Madrid or Mandarin Oriental Ritz Madrid

Barcelona

:
Mandarin Oriental Barcelona or Hotel Arts Barcelona
Cost
| | |
| --- | --- |
| $25,850 | Per person (double occupancy) |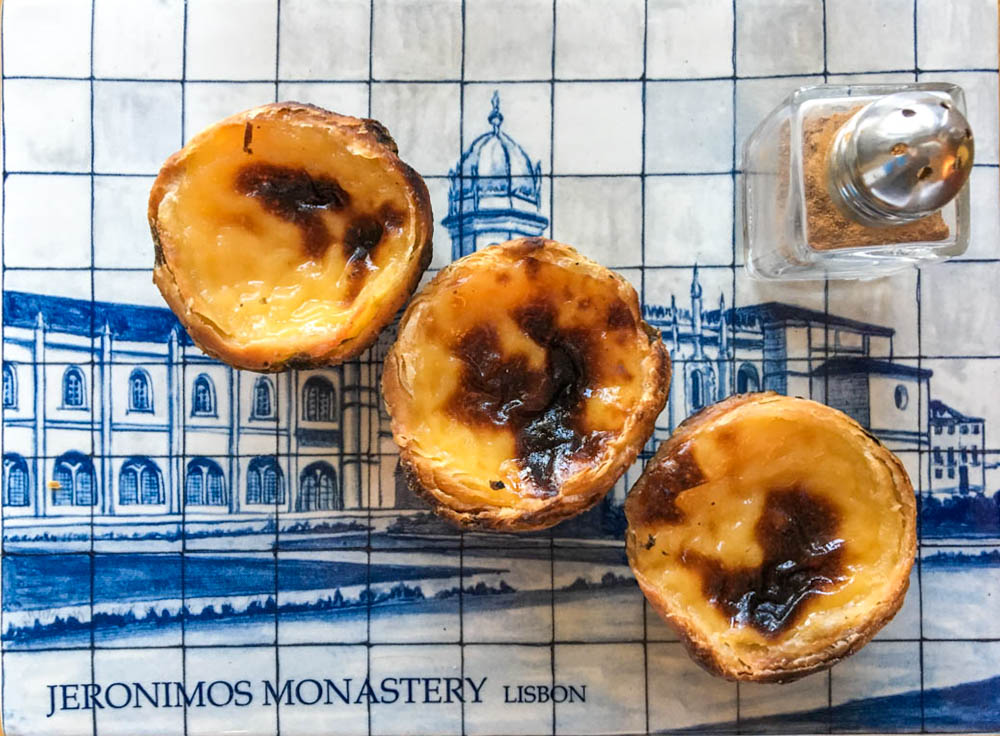 Highlights of Portugal
(7 Days)
Porto & Douro Valley, Lisbon & Sintra
Best of Lisbon & Beyond
(5 Days)
Lisbon & Sintra
Essence of Portugal
(8 Days)
Porto, Douro Valley, Lisbon & Sintra
Lisbon, Sintra & Cascais
(10 Days)
Lisbon, Sintra, Cascais
Portugal in Style
(10 Days)
Porto & Douro Valley, Lisbon & Sintra, Algarve
Exclusive Portugal
(11 Days)
Porto & Douro Valley, Lisbon & Sintra, Madeira
Romantic Portugal
(11 Days)
Algarve, Lisbon & Sintra, Douro Valley, Porto
Jewish Tour of Portugal
(10 Days)
Porto with Douro Valley & Belmonte, Alentejo region with Castelo de Vide, Marvao & Evora, Lisbon with Sintra, Cascais, Obidos & Tomar
Art & Design of Portugal
(8 Days)
Lisbon & Sintra, Porto
Food & Wine of Portugal
(9 Days)
Porto, Douro Valley, Lisbon & environs
Garden Tour of Portugal
(9 Days)
Porto & Douro Valley, Sintra & Cascais, Lisbon
Luxury Golf Tour of Portugal
(9 Days)
Lisbon & environs, Algarve
Multi-country Tours
Highlights of Spain & Portugal
(11 Days)
Barcelona, Madrid, Granada, Seville, Lisbon & Sintra
Highlights of Morocco & Portugal
(14 Days)
Fez, Atlas Mountains, Marrakesh, Lisbon & Sintra, Porto & Douro Valley
Spain, Morocco & Portugal
(17 Days)
Barcelona, Granada, Seville & Cordoba, Madrid, Marrakesh, Atlas Mountains, Lisbon
Food & Wine Tour of the Basque Country & Portugal
(14 days)
Bilbao, Biarritz, San Sebastian, Rioja, Ribera del Duero, Douro Valley, Porto, Lisbon
Jewish Tour of Portugal & Spain
(15 Days)
Porto & Douro Valley, Lisbon & Sintra, Seville & Cordoba, Madrid & Toledo, Barcelona & Girona
Portugal was outstanding — well organized and exactly what we hoped for. Great guides, perfect pace, great variety. Artisans of Leisure is consistently professional and thorough. 
~ P.G., Newtown Square, PA
Our Portugal and France tour was amazing!! The hotels were all wonderful. The tour guides were terrific. Artisans of Leisure customer service went beyond our expectations. 
~ J.K., Garden City, NY
We loved our Spain and Portugal tour and can't thank you enough for your "spot on" recommendations and exceptional handling of all logistics. The guides were personable and true experts.
~ J.K., Los Angeles, CA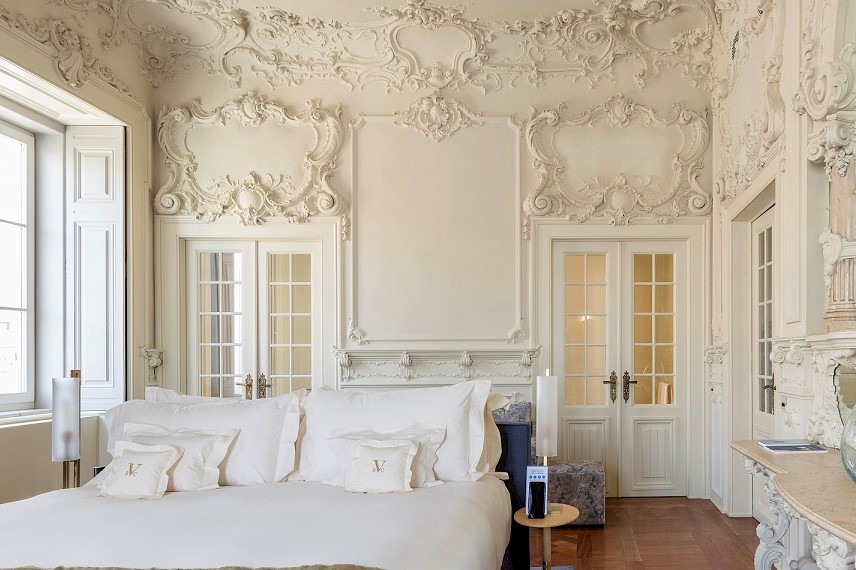 Recommended by:
Departures
Conde Nast Traveler
The New York Times
Wall Street Journal
Travel + Leisure
Town & Country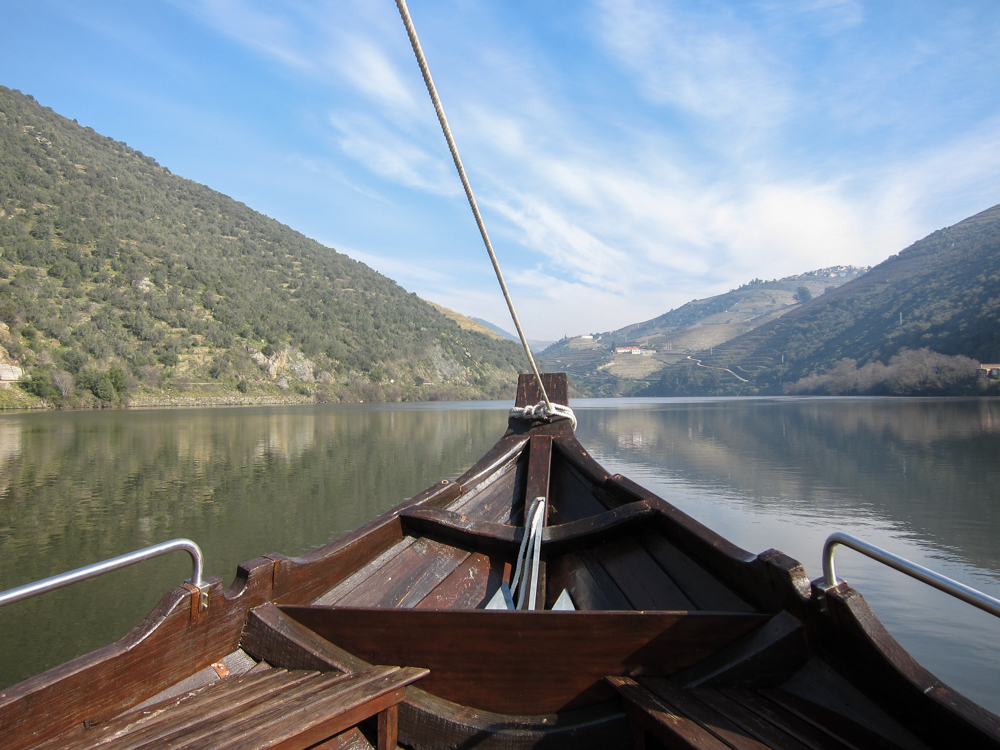 The Best Historic & Specialty Shops in Lisbon
Must Try: Pastel de Nata Pastries in Lisbon
Spectacular Architecture, Gardens & Interiors in Lisbon and Sintra
A Private Tour of Palacio da Bolsa (Stock Exchange Palace) in Porto
Blue and White Ceramics and Azulejo Tiles in Portugal
The Douro Valley and Porto, Portugal
Sintra, Portugal: A Favorite Excursion from Lisbon
Private Golf Tours in Portugal & Spain
Just Back: An Incredible Tour of France, Spain & Portugal
An Interview with an Artisans of Leisure Portugal Guide
Portuguese Tiles (azulejos): A Visual Delight & Travel Highlight
A Gourmet Hideaway in Lisbon's Botanical Garden