January 15, 2016
Sintra, Portugal: A Favorite Excursion from Lisbon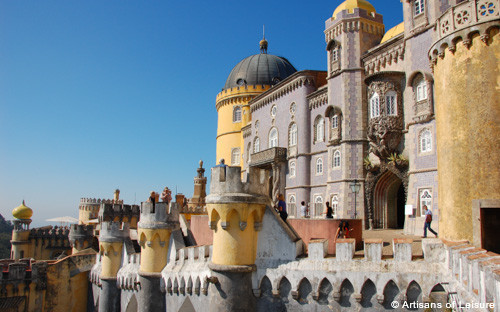 The town of Sintra, about 30 minutes west of Lisbon, is rarely described without some mention of the word "fairy-tale." It's easy to see why. Tucked into verdant hills and overlooking the Atlantic Ocean, Sintra is awash in over-the-top castles and estates with design elements both fanciful and mysterious. These unique structures and their related parklands and gardens are recognized by UNESCO as a World Heritage Site known as the Cultural Landscape of Sintra. The town is one of our favorites in Portugal and makes for an enchanting full-day excursion from the Portuguese capital.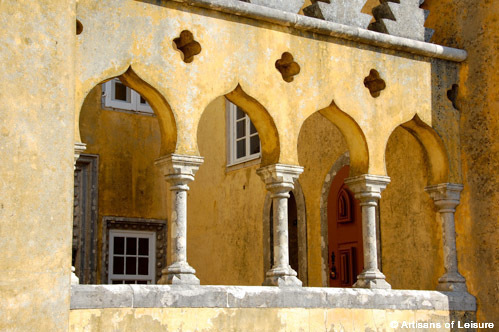 Towering high above the town is the Palacio Nacional da Pena (National Palace of Pena), an elegant jumble of tiles, domes, crenellations and Moorish arches.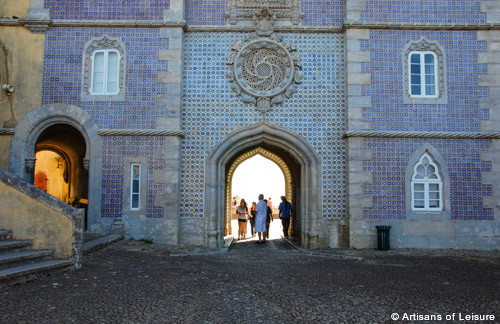 Widely recognized as a masterpiece of Romantic architecture, the palace is a great place to begin a day in Sintra.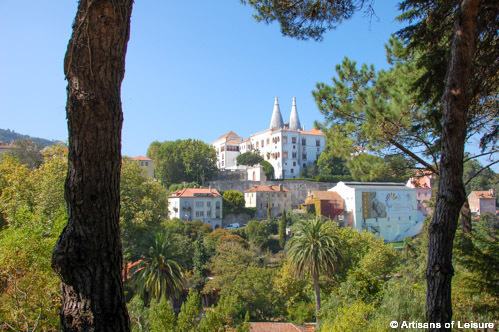 The town is also known for its lush gardens and beautiful landscaping. In the distance is another Sintra landmark—the conical twin chimneys of the National Palace of Sintra. The palace, which has medieval roots and dates back more than 1,000 years, has a mix of styles (including Renaissance and Baroque).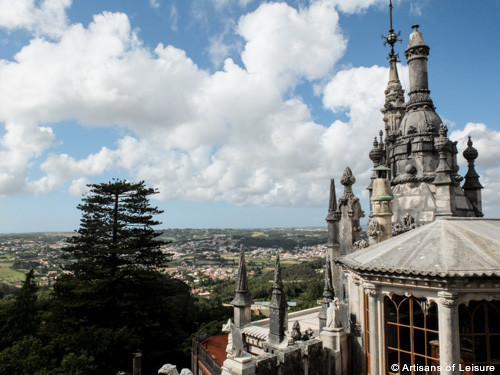 An additional must-visit site is the enigmatic Quinta da Regaleira, an early 20th-century estate surrounded by dreamlike parkland dotted with hidden grottoes, man-made water sources and a surreal "inverted tower" with the appearance of a well outfitted with a descending spiral staircase.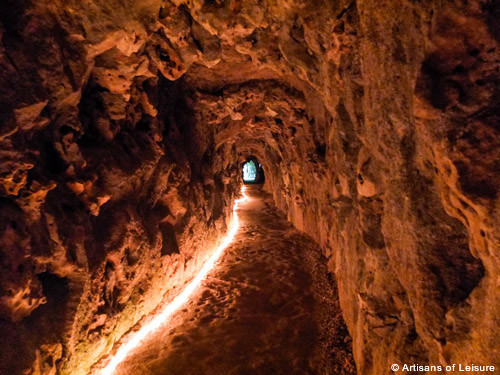 Exploring the property feels like being in an Indiana Jones film, Gabriel Garcia Marquez novel, or both at once.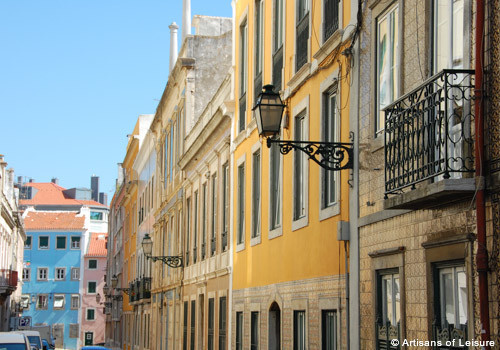 Back in town, Sintra's elegant backstreets beckon with colorful facades, wrought-iron balconies and local boutiques.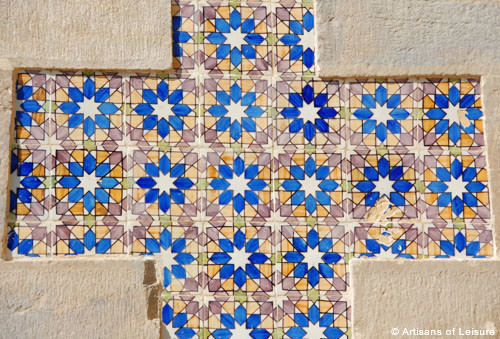 Beautiful tiles and Moorish details can be seen all over the city.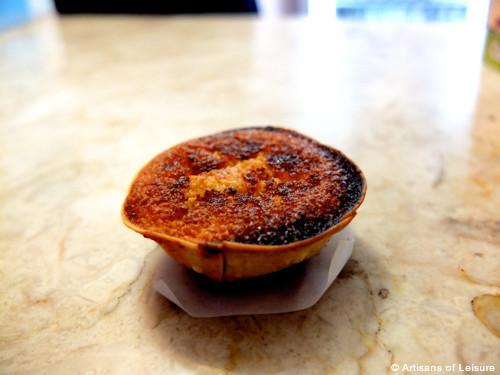 We always stop for a queijada, a type of cheese-based miniature tart accented with cinnamon, and a specialty of Sintra. One of our favorite spots to try this local sweet is in Lisbon's historic Jewish quarter. Enjoyed with a bica (Portuguese-style espresso), it's the perfect treat before the quick drive back to Lisbon.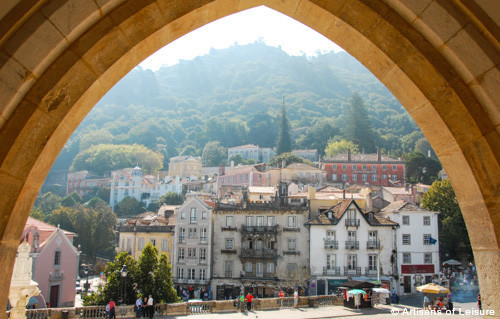 All of Artisans of Leisure's Portugal tours include a stop in Sintra. We also recommend placing the city's fascinating architectural legacy in context by combining Portugal with nearby Spain and/or Morocco. Contact an Artisans of Leisure Portugal specialist to start planning.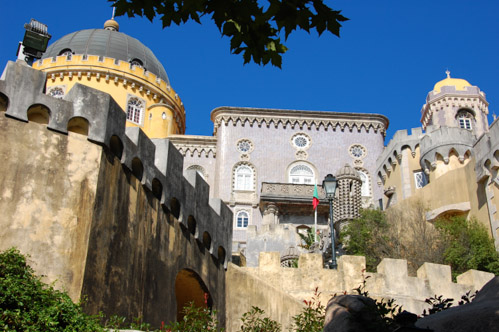 Destinations: Europe, Portugal
Tags: day tours, design, food, garden tours, gardens, Jewish touring, Moorish, palaces, Portugal, Portugal tours, Sintra, Sintra tours, tiles