June 8, 2022
A Private Tour of Palacio da Bolsa (Stock Exchange Palace) in Porto, Portugal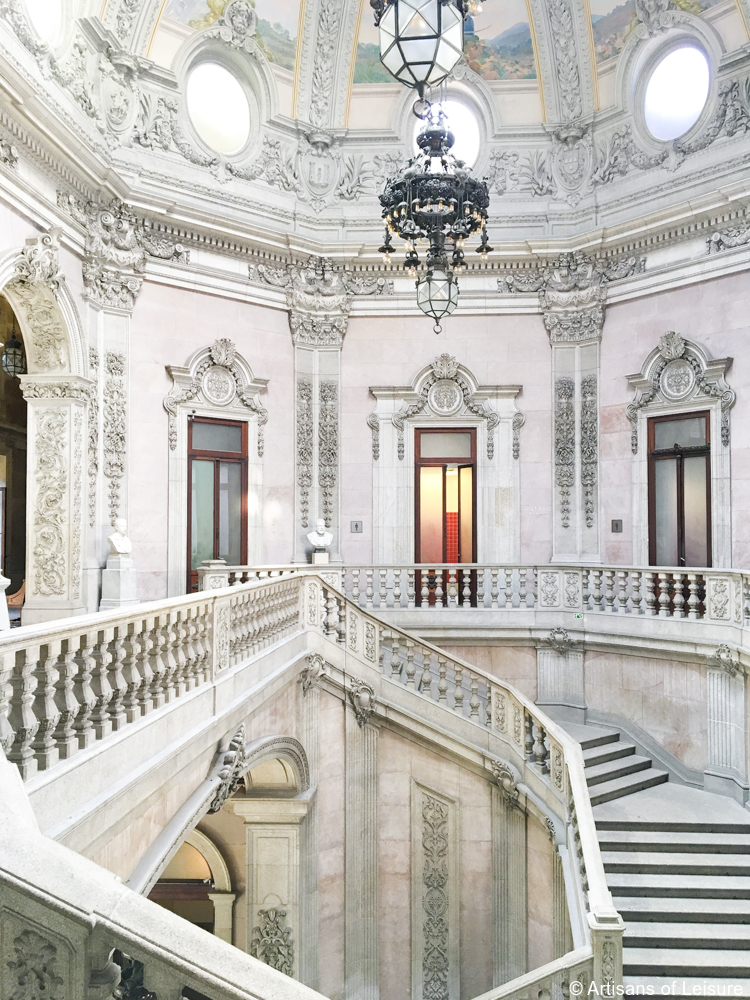 Porto, the capital of Port wine and Portugal's second-largest city, is an incredible destination for anyone interested in architecture and design. The Palacio da Bolsa (Stock Exchange Palace) is one of the city's most beautiful architectural sites and a highlight of our private tours in the historic center of Porto, a UNESCO World Heritage Site.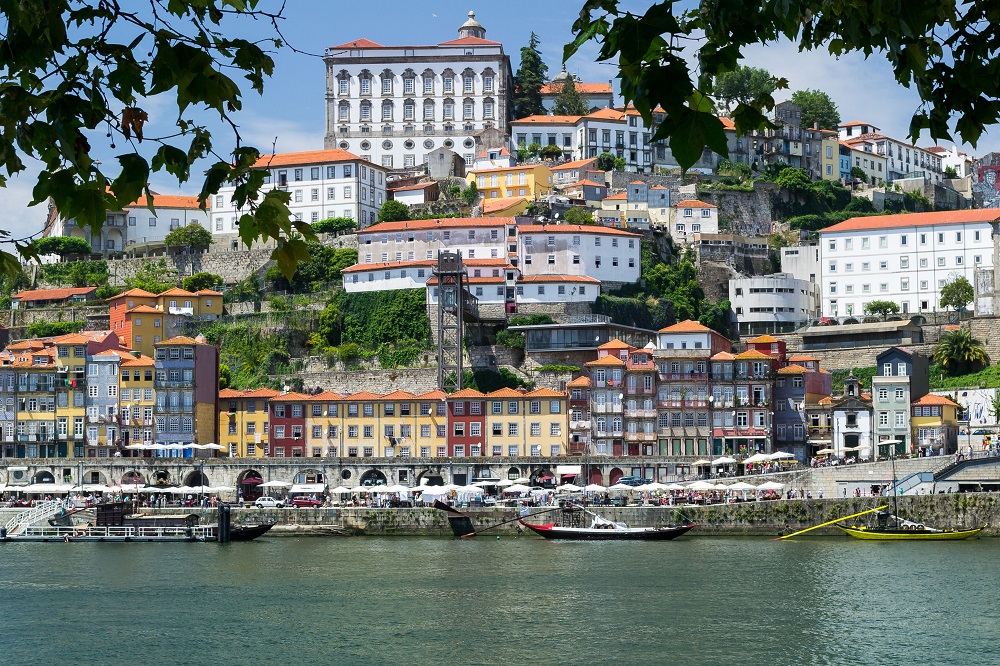 Porto's Commercial Association (one of Portugal's oldest Chambers of Commerce) built the Palacio da Bolsa in the 19th century as the city's stock exchange. The magnificent palace showcases the best of local craftsmanship, designed to impress international visitors and reflect Porto's status as a vibrant center of commerce.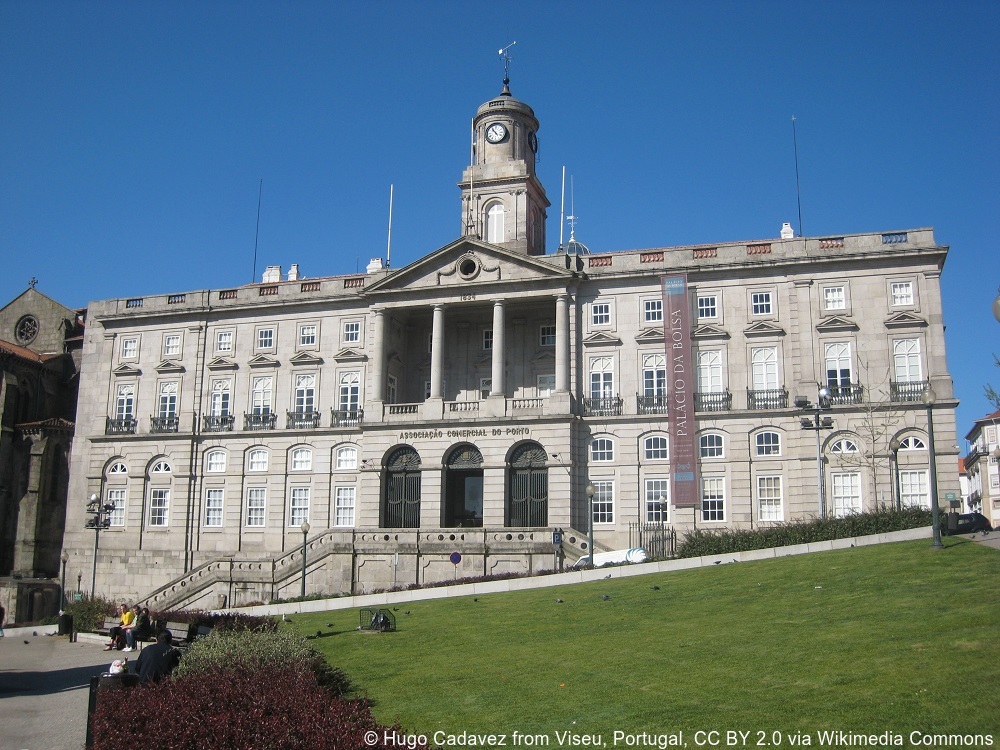 Various architects, master craftsmen, and artists worked on the building between 1842 to 1910, resulting in an intriguing mix of architectural styles, including French Renaissance, Neoclassicism and Moorish Revival.  The Palacio da Bolsa remains the headquarters of Porto's Commercial Association and is open as a museum and events space.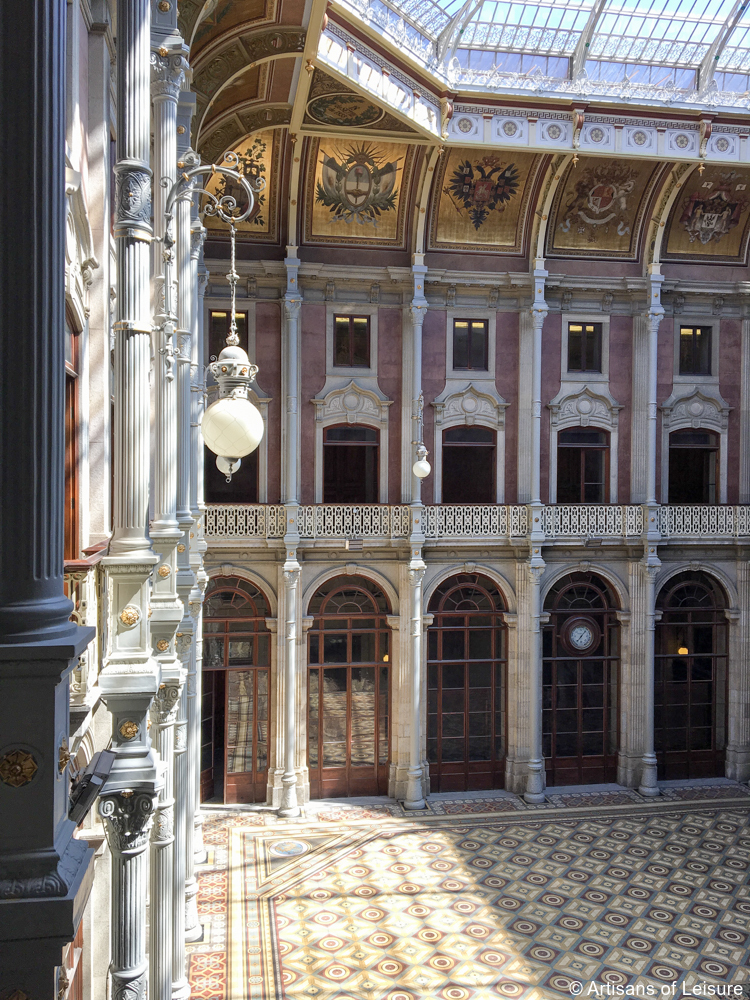 We arrange for our travelers to have a private tour the incredible interiors, beginning with the Patio das Nacoes (Hall of Nations), a three-story central courtyard at the heart of the building that was the original trading floor.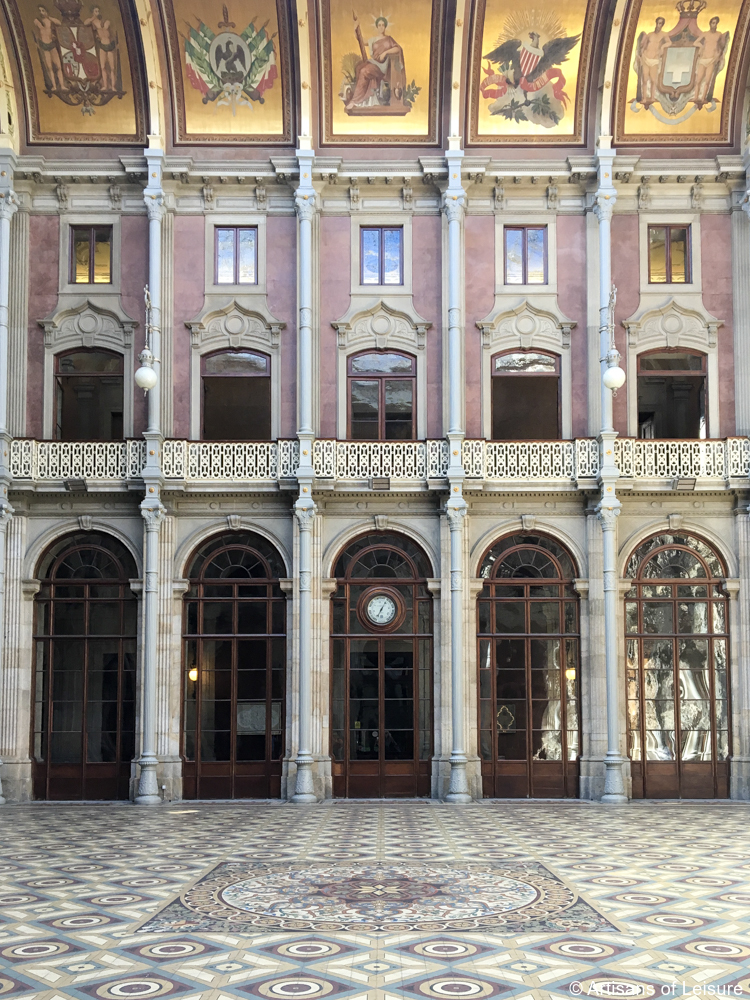 Enclosed by a vast glass dome, it features the coats-of-arms of the countries Portugal had trade relationships with at the time.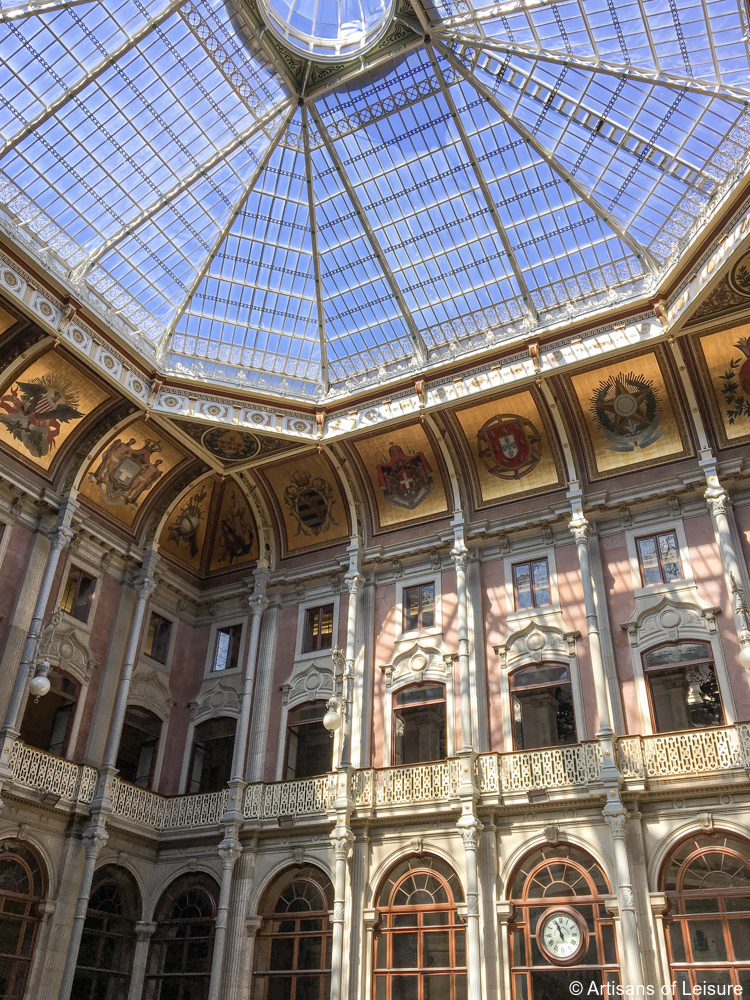 Other highlights include the ornate grand staircase by Gustavo Adolfpho Goncalves e Sousa…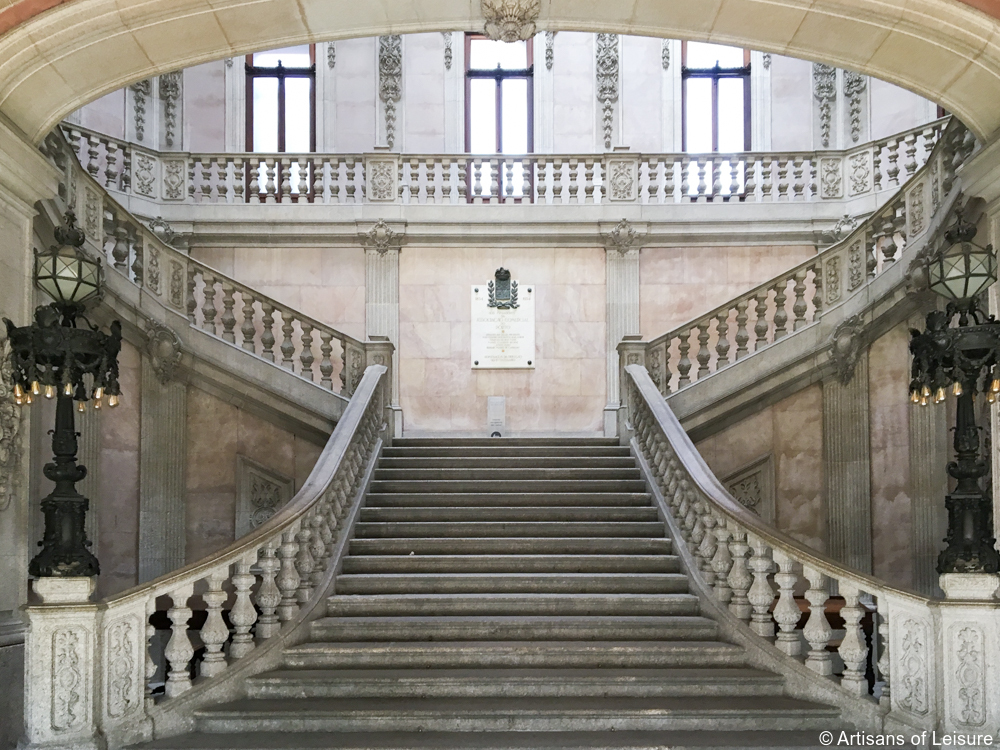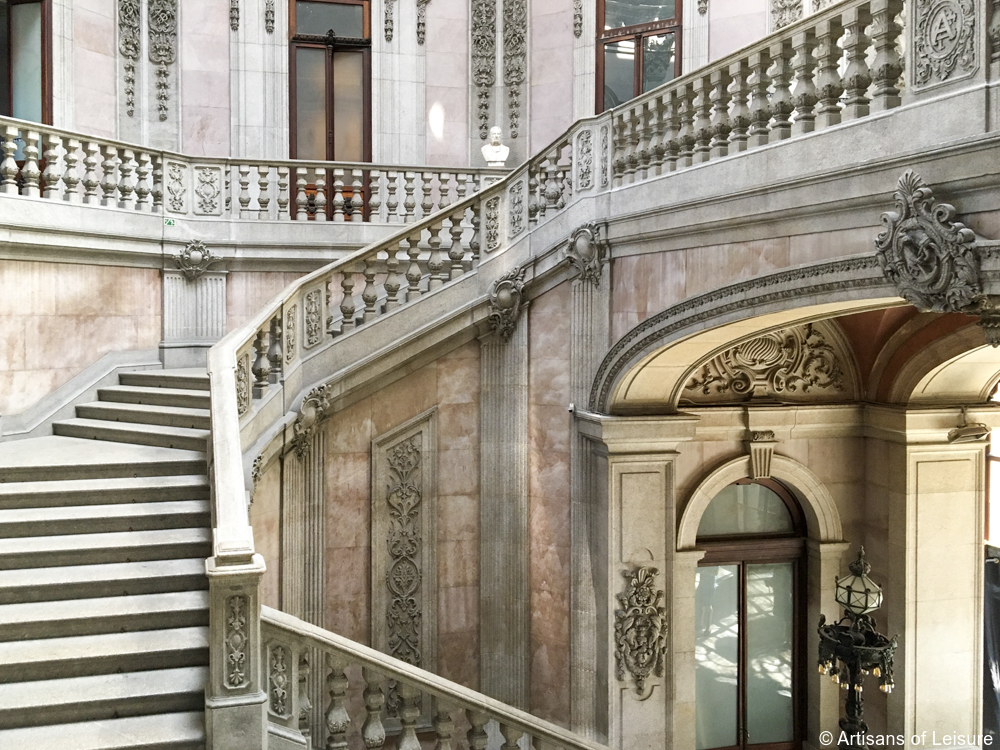 …and the Gustave Eiffel Cabinet, a small, modest room the renowned engineer used as a studio while working on projects in Porto.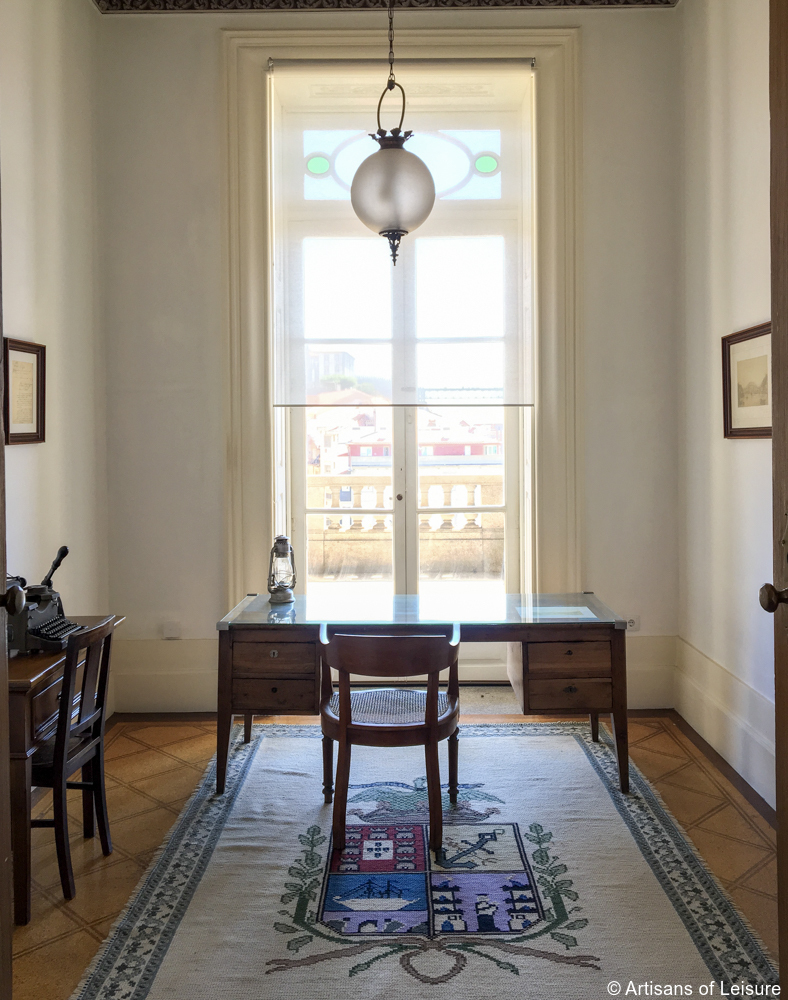 The Commercial Court Room, used for settling trade disputes, is decorated in a French Renaissance style and adorned with oil paintings depicting Porto's trade activities…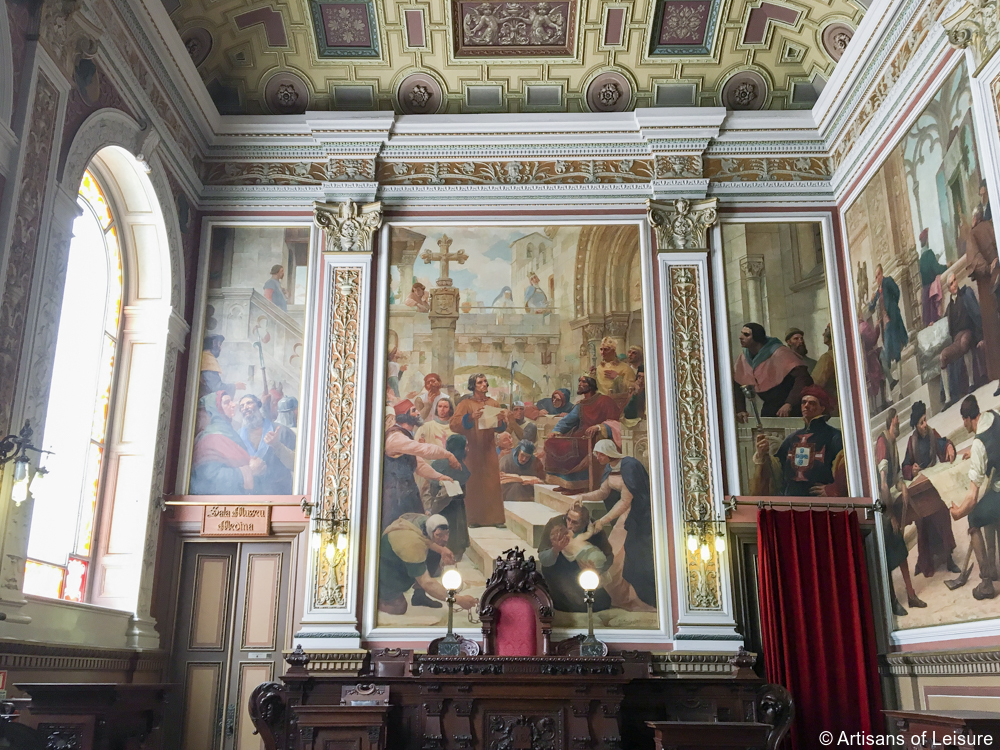 …such as Port wine.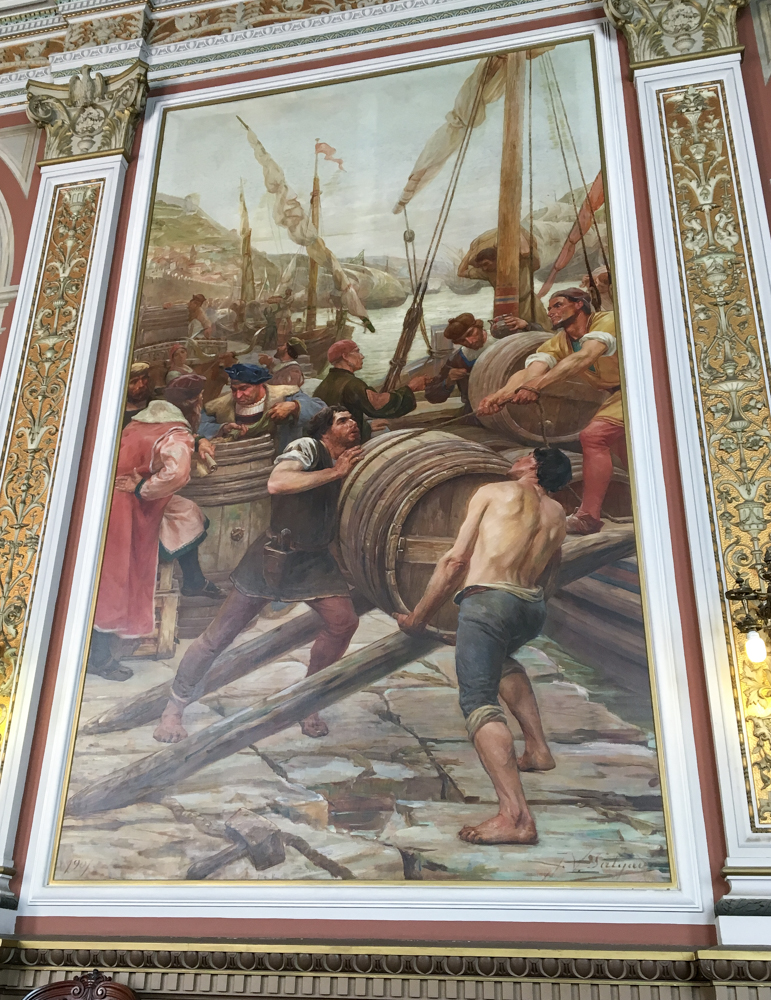 The General Assembly Room, where the Porto Commercial Association still holds annual meetings, is a virtuoso display of Portuguese craftsmanship with plaster walls that look like wood panels.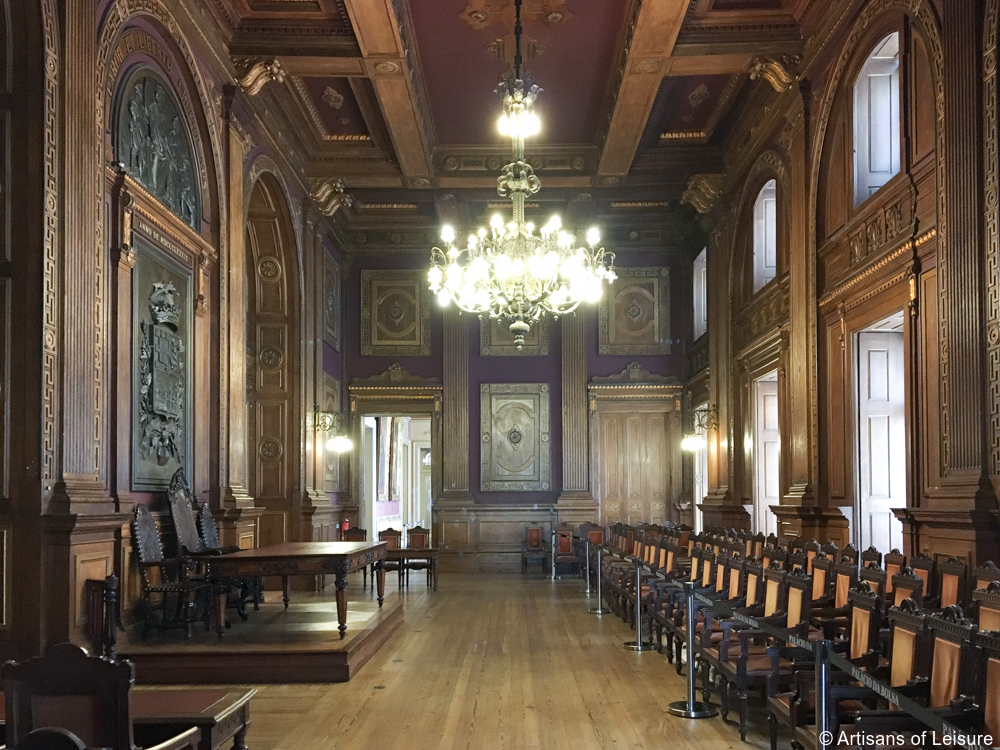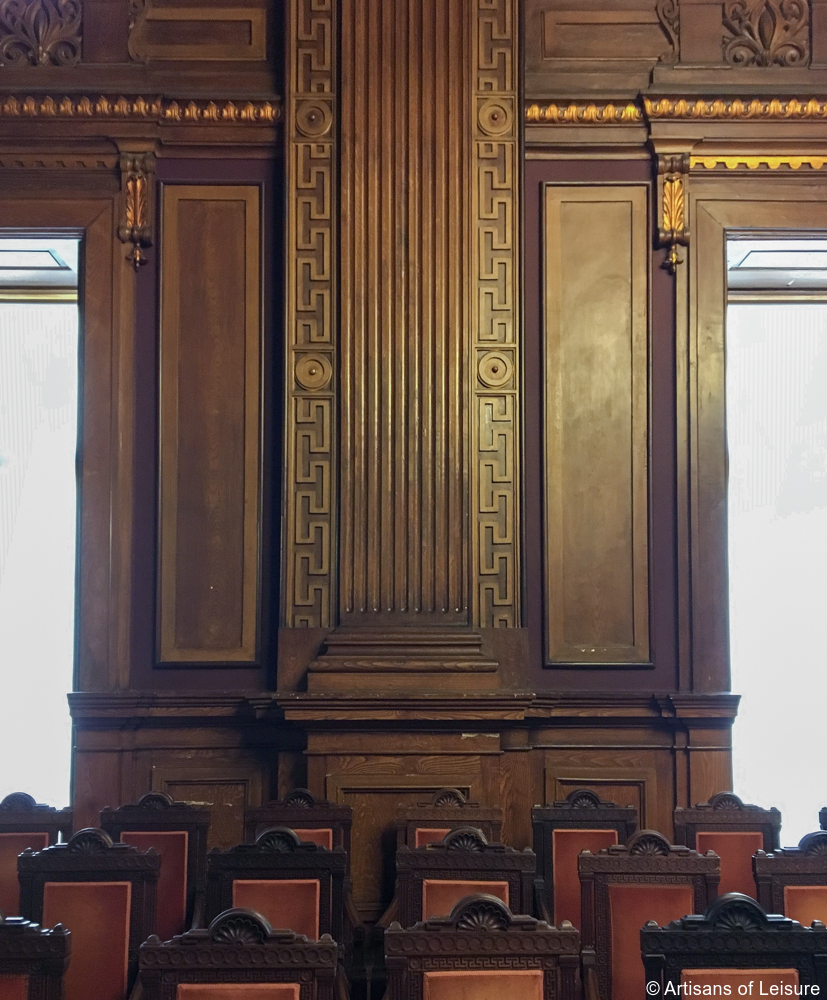 The highlight of Palacio da Bolsa is the Salao Arabe (Arabian Room), an opulent ballroom designed by Gustavo Adolfo Goncalves de Sousa and thought to be inspired by the Alhambra Palace in Granada, Spain.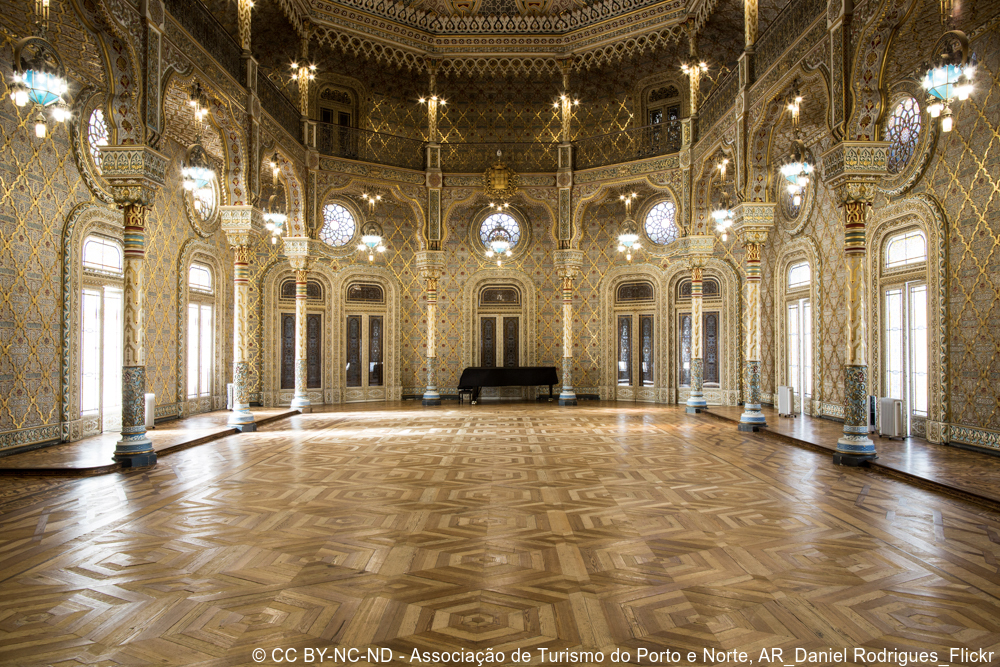 It's a masterpiece of Moorish Revival architecture that dazzles visitors with ornate gilded stuccowork, an elaborate ceiling, stained-glass windows and wood floors inlaid with geometric patterns. The Salao Arabe is still used for functions, concerts and receiving visiting dignitaries.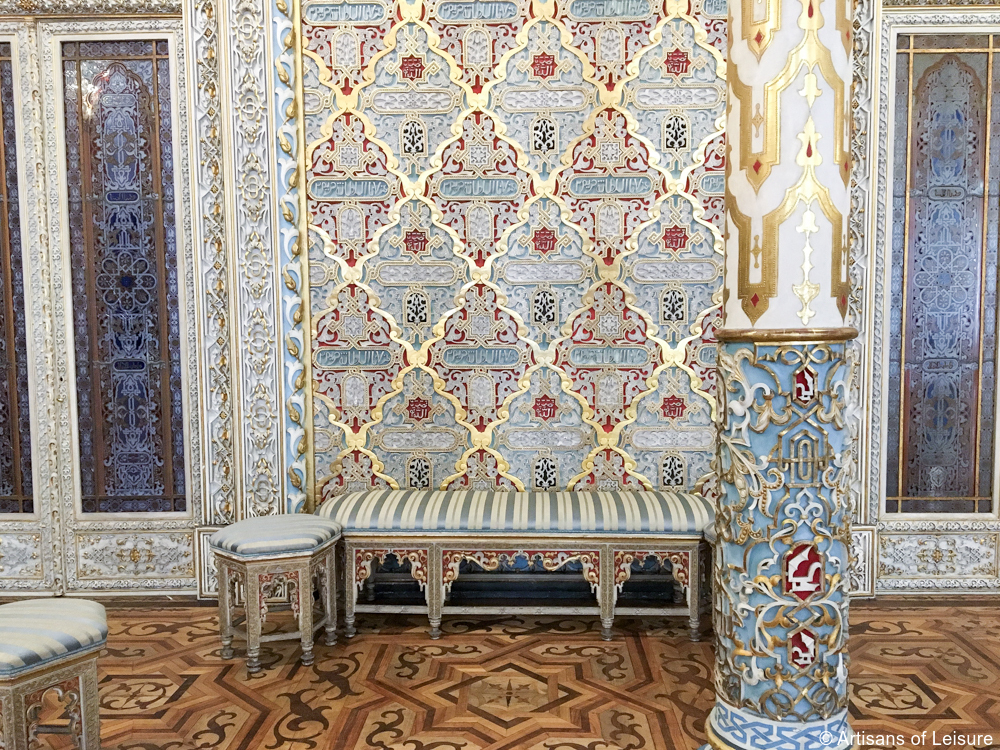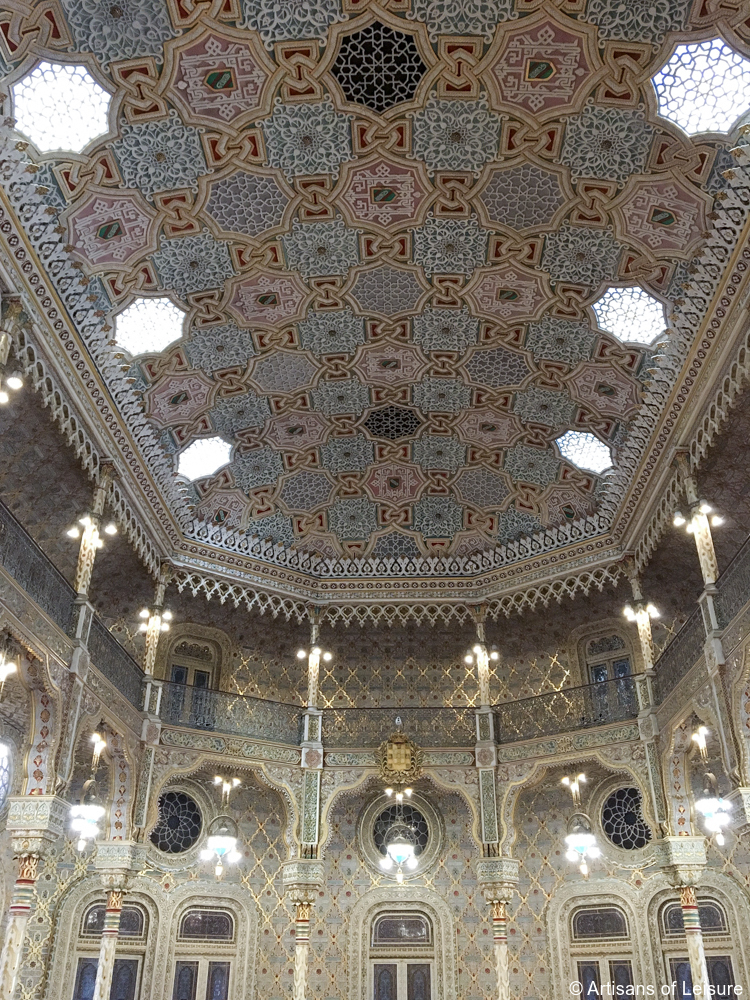 Artisans of Leisure includes the Palacio da Bolsa in our private tours of Porto, in addition to other architecture and design highlights such as the Sao Bento Railway Station, the Se do Porto (Porto Cathedral), the Serralves Museum and the Casa da Musica.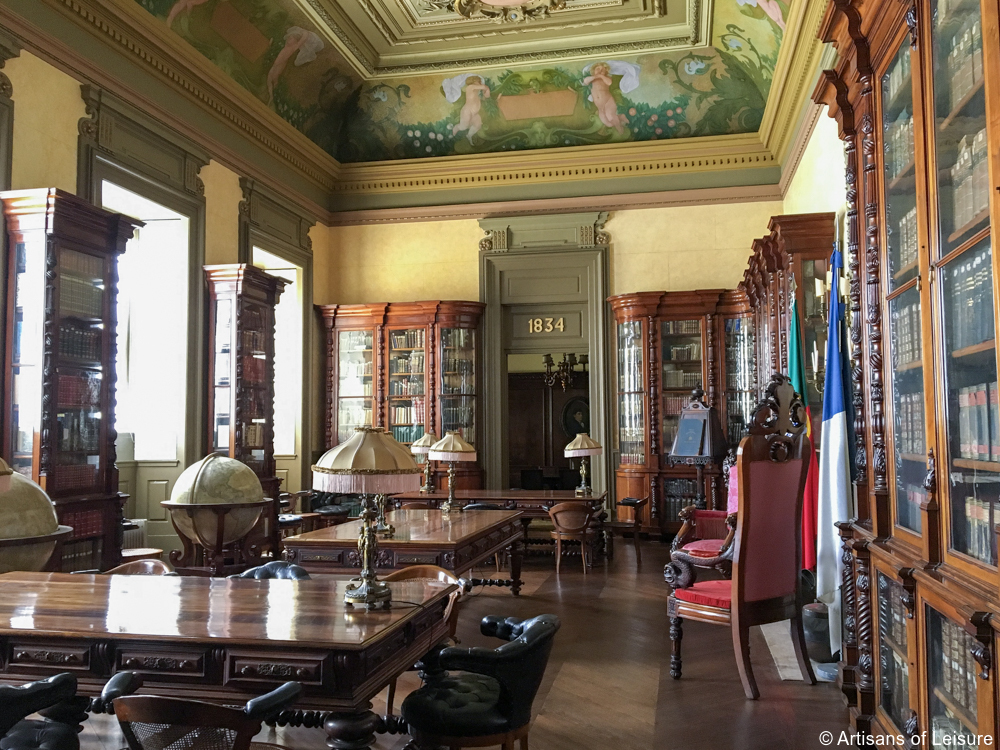 Contact Artisans of Leisure to begin planning a private Portugal tour.