Highlights of Portugal
(7 Days)
Porto & Douro Valley, Lisbon & Sintra
Best of Lisbon & Beyond
(5 Days)
Lisbon & Sintra
Essence of Portugal
(8 Days)
Porto, Douro Valley, Lisbon & Sintra
Lisbon, Sintra & Cascais
(10 Days)
Lisbon, Sintra, Cascais
Portugal in Style
(10 Days)
Porto & Douro Valley, Lisbon & Sintra, Algarve
Exclusive Portugal
(11 Days)
Porto & Douro Valley, Lisbon & Sintra, Madeira
Romantic Portugal
(11 Days)
Algarve, Lisbon & Sintra, Douro Valley, Porto
Jewish Tour of Portugal
(10 Days)
Porto with Douro Valley & Belmonte, Alentejo region with Castelo de Vide, Marvao & Evora, Lisbon with Sintra, Cascais, Obidos & Tomar
Art & Design of Portugal
(8 Days)
Lisbon & Sintra, Porto
Food & Wine of Portugal
(9 Days)
Porto, Douro Valley, Lisbon & environs
Garden Tour of Portugal
(9 Days)
Porto & Douro Valley, Sintra & Cascais, Lisbon
Luxury Golf Tour of Portugal
(9 Days)
Lisbon & environs, Algarve
Multi-country Tours
Highlights of Spain & Portugal
(11 Days)
Barcelona, Madrid, Granada, Seville, Lisbon & Sintra
Highlights of Morocco & Portugal
(14 Days)
Fez, Atlas Mountains, Marrakesh, Lisbon & Sintra, Porto & Douro Valley
Spain, Morocco & Portugal
(17 Days)
Barcelona, Granada, Seville & Cordoba, Madrid, Marrakesh, Atlas Mountains, Lisbon
Food & Wine Tour of the Basque Country & Portugal
(14 days)
Bilbao, Biarritz, San Sebastian, Rioja, Ribera del Duero, Douro Valley, Porto, Lisbon
Jewish Tour of Portugal & Spain
(15 Days)
Porto & Douro Valley, Lisbon & Sintra, Seville & Cordoba, Madrid & Toledo, Barcelona & Girona
Food & Wine Tour of the Basque Country & Portugal
(14 Days - Departs Daily on a Private Basis)
Biarritz & Bilbao, San Sebastian, Rioja, Ribera del Duero, Douro Valley, Porto, Lisbon
This private luxury tour offers an in-depth exploration of the unique culture, cutting-edge architecture, and acclaimed wine and gourmet cuisine of the French Basque Country, northern Spain and Portugal.
Begin in Bilbao, Spain, a city renowned for contemporary architecture. Enjoy a private tour of the Guggenheim Museum—a stunning building designed by Frank Gehry—and its art collection. Perhaps have lunch in its Michelin-starred restaurant. Then, see highlights of the Old Town, as well as additional architectural landmarks around the city by Calatrava, Foster and others. Continue to Biarritz, an elegant seaside resort town in southern France. During private touring, see the highlights of the Pays Basque. In Bayonne, the cultural capital of the region, see half-timber houses and the city walls, visit the cathedral, peruse markets, learn about local culture at the Basque Museum, and sample Bayonne's famous chocolate and smoked ham. Also stop in the traditional town of Saint-Jean-de-Luz, which has charming shops selling local linens, espadrilles and gourmet food products. Also enjoy free time to relax at the beautiful resort and explore the town's upscale boutiques, excellent restaurants and markets, and scenic coastal paths.
Continue to San Sebastian, an elegant seaside resort that's the gastronomic capital of the Basque Country and home of some of the finest cuisine in the world. With your private guide, tour the picturesque historic center and walk along beautiful seaside promenades. Enjoy a private tasting tour that features the city's best pintxos—the Basque version of tapas—and Txakoli, an effervescent white wine from the region. Also enjoy a private tour of a local market followed by a cooking lesson at a private gastronomic society.
Next, transfer by private vehicle to La Rioja, one of the world's most renowned wine regions. Drive through vineyards, enjoy wine tastings at some of Spain's top bodegas (wineries), and see outstanding winery buildings designed by celebrated contemporary architects such as Santiago Calatrava and Zaha Hadid. Also visit Laguardia, a beautiful medieval walled village with wine caves under its cobblestone streets and impressive views of the nearby hills.
Continue by private vehicle to the Ribera del Duero wine region for a stay at a luxurious and historic wine estate. During a private tour, explore the estate's beautiful grounds and excellent winery. Also, visit other wineries and villages in the area, and enjoy the hotel's beautiful interiors, renowned restaurants and extensive leisure facilities.
Next, explore the beautiful Douro Valley, a hilly wine region along the Douro River in Portugal. Stay at a luxurious resort among terraced vineyards. During private touring, enjoy wine tasting at the best local wine estates, reservations at renowned local restaurants, and take an exclusive private river cruise.
Continue to Porto, the capital of Port wine and a city with a fascinating mix of architectural styles, including Roman, medieval, Baroque and contemporary. Stay in a luxurious hotel on a hillside overlooking wine cellars and the Douro River. During private touring, explore the historic center, a UNESCO World Heritage Site. See highlights such as the Palacio da Bolsa (Stock Exchange), the Se do Porto (Porto Cathedral) and the Livraria Lello, a historic bookstore with ornate woodwork. Browse specialty shops selling porcelain and Portuguese design products, and perhaps opt to visit additional places such as the Serralves Museum, the Casa da Musica, attractions with beautiful Portuguese tiles, or the riverside neighborhood of Ribeira. Artisans of Leisure will also arrange a private tour and Port tasting at one of the city's most renowned cellars.
Next, you will be privately transferred to Lisbon. En route, stop at favorite locations, such as picturesque villages with buildings covered in colorful tiles, important religious sites, historic towns or fascinating UNESCO World Heritage sites. Experience Lisbon as an insider during private touring with an expert local guide. Tour the historic Alfama district, the sophisticated Bairro Alto and Lapa districts and the riverside Belem district. See St. George's Castle, Mosteiro dos Jeronimos monastery, Belem Tower and other impressive monuments of Moorish and Manueline architecture. Browse select shops offering Portuguese specialties such as azulejo tiles, embroidered linens, Indo-Portuguese furniture, gold jewelry, Portuguese design products and antiques. Sample local food specialties such as pasteis de nata custard tarts. Also tour museums according to your interests, including options such as the National Tile Museum or the Calouste Gulbenkian Museum. Other touring options include vibrant food markets, a tour of a historic tile factory, visits to beautiful gardens, stops at scenic viewpoints overlooking the city, and a private appointment to visit the Ricardo do Espirito Santo Silva Foundation, which is dedicated to the preservation and reproduction of traditional Portuguese design and decorative art. One evening, enjoy a memorable fado music performance at a local club.
One day, enjoy a private excursion to Sintra, an aristocratic town of fairy-tale palaces and gardens among forested hills. During private touring in this UNESCO World Heritage Site, visit highlights including the romantic National Palace of Pena, the spectacular National Palace of Sintra and the narrow streets in the historic center of the town, including the former Jewish quarter. If desired, also visit the upscale seaside town of Cascais.
This tour can easily be extended to include other parts of France, Spain or Portugal, such as Bordeaux, Madrid, Barcelona, or the Alentejo region.
Itinerary Overview
Day 1
Arrive Bilbao, Spain – Biarritz, France


Private tour of Bilbao and Guggenheim Museum on arrival. Private transfer to Biarritz for 2 nights

Day 2
Biarritz & environs


Half-day private excursion to Bayonne or Pays Basque countryside

Day 3
Biarritz – San Sebastian, Spain


Private transfer to San Sebastian for 2 nights, with touring en route. Evening private pintxos tasting tour of Old Town

Day 4
San Sebastian


Morning private market visit and cooking class at a gastronomic society

Day 5
San Sebastian – Rioja wine region


Private transfer to Rioja for 1 night, with private winery tours and tastings en route

Day 6
Rioja wine region – Ribera del Duero


Private transfer to Ribera del Duero for 2 nights, with winery touring en route

Day 7
Ribera del Duero


Private tour of the estate and winery

Day 8
Ribera del Duero – Douro Valley, Portugal
Private transfer to resort for 1 night. Afternoon private winery tour and private cruise on Douro River
Day 9
Douro Valley – Porto


Private transfer to hotel for 2 nights. Afternoon private city tour

Day 10
Porto


Full-day private city tour, including private Port cellar tour and tasting

Day 11
Porto – Lisbon


Private transfer to hotel for 3 nights, with flexible touring en route

Day 12
Lisbon


Full-day private city tour

Day 13
Lisbon & Sintra


Full-day private excursion

Day 14
Depart Lisbon
Private airport transfer
Hotels
| | |
| --- | --- |
| Biarritz: | Hotel du Palais |
| San Sebastian: | Hotel Maria Cristina |
| La Rioja: | Hotel Marques de Riscal |
| Ribera del Duero: | Abadia Retuerta LeDomaine |
| Douro Valley: | Six Senses Douro Valley |
| Porto: | The Yeatman |
| Lisbon: | Bairro Alto Hotel or Verride Palacio de Santa Catarina |
Cost
| | |
| --- | --- |
| $24,985  | Per person (double occupancy) |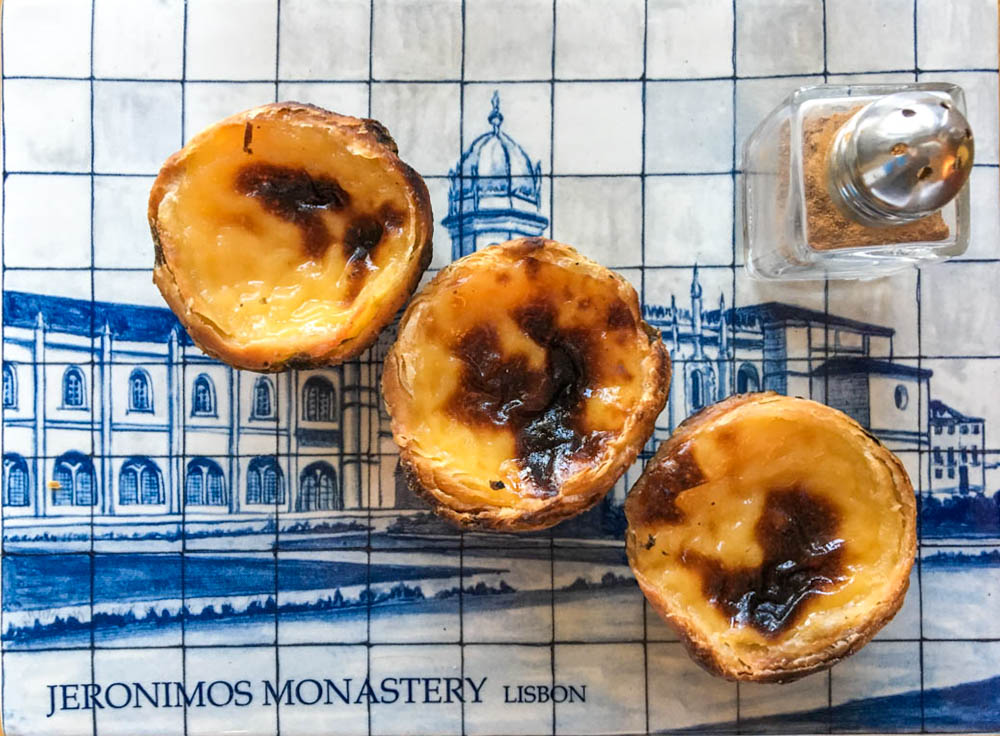 Highlights of Portugal
(7 Days)
Porto & Douro Valley, Lisbon & Sintra
Best of Lisbon & Beyond
(5 Days)
Lisbon & Sintra
Essence of Portugal
(8 Days)
Porto, Douro Valley, Lisbon & Sintra
Lisbon, Sintra & Cascais
(10 Days)
Lisbon, Sintra, Cascais
Portugal in Style
(10 Days)
Porto & Douro Valley, Lisbon & Sintra, Algarve
Exclusive Portugal
(11 Days)
Porto & Douro Valley, Lisbon & Sintra, Madeira
Romantic Portugal
(11 Days)
Algarve, Lisbon & Sintra, Douro Valley, Porto
Jewish Tour of Portugal
(10 Days)
Porto with Douro Valley & Belmonte, Alentejo region with Castelo de Vide, Marvao & Evora, Lisbon with Sintra, Cascais, Obidos & Tomar
Art & Design of Portugal
(8 Days)
Lisbon & Sintra, Porto
Food & Wine of Portugal
(9 Days)
Porto, Douro Valley, Lisbon & environs
Garden Tour of Portugal
(9 Days)
Porto & Douro Valley, Sintra & Cascais, Lisbon
Luxury Golf Tour of Portugal
(9 Days)
Lisbon & environs, Algarve
Multi-country Tours
Highlights of Spain & Portugal
(11 Days)
Barcelona, Madrid, Granada, Seville, Lisbon & Sintra
Highlights of Morocco & Portugal
(14 Days)
Fez, Atlas Mountains, Marrakesh, Lisbon & Sintra, Porto & Douro Valley
Spain, Morocco & Portugal
(17 Days)
Barcelona, Granada, Seville & Cordoba, Madrid, Marrakesh, Atlas Mountains, Lisbon
Food & Wine Tour of the Basque Country & Portugal
(14 days)
Bilbao, Biarritz, San Sebastian, Rioja, Ribera del Duero, Douro Valley, Porto, Lisbon
Jewish Tour of Portugal & Spain
(15 Days)
Porto & Douro Valley, Lisbon & Sintra, Seville & Cordoba, Madrid & Toledo, Barcelona & Girona
Portugal was outstanding — well organized and exactly what we hoped for. Great guides, perfect pace, great variety. Artisans of Leisure is consistently professional and thorough. 
~ P.G., Newtown Square, PA
Our Portugal and France tour was amazing!! The hotels were all wonderful. The tour guides were terrific. Artisans of Leisure customer service went beyond our expectations. 
~ J.K., Garden City, NY
We loved our Spain and Portugal tour and can't thank you enough for your "spot on" recommendations and exceptional handling of all logistics. The guides were personable and true experts.
~ J.K., Los Angeles, CA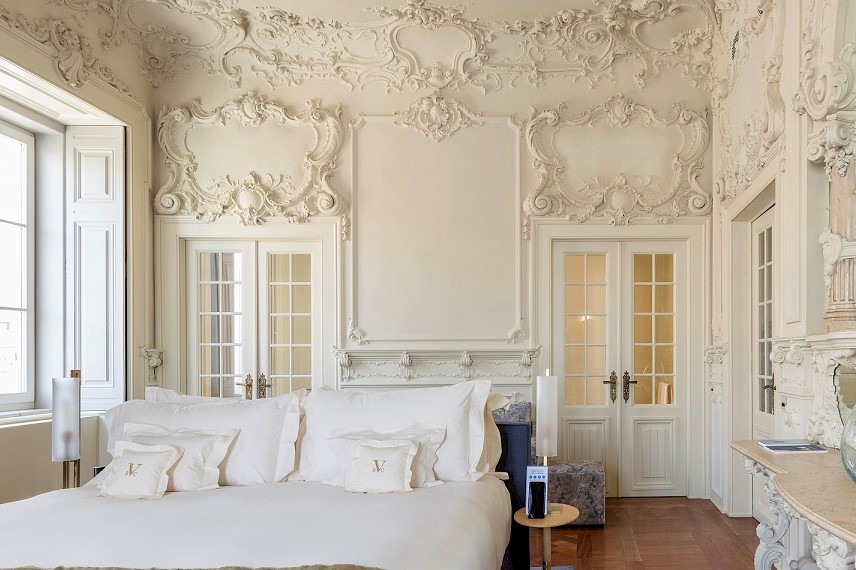 Recommended by:
Departures
Conde Nast Traveler
The New York Times
Wall Street Journal
Travel + Leisure
Town & Country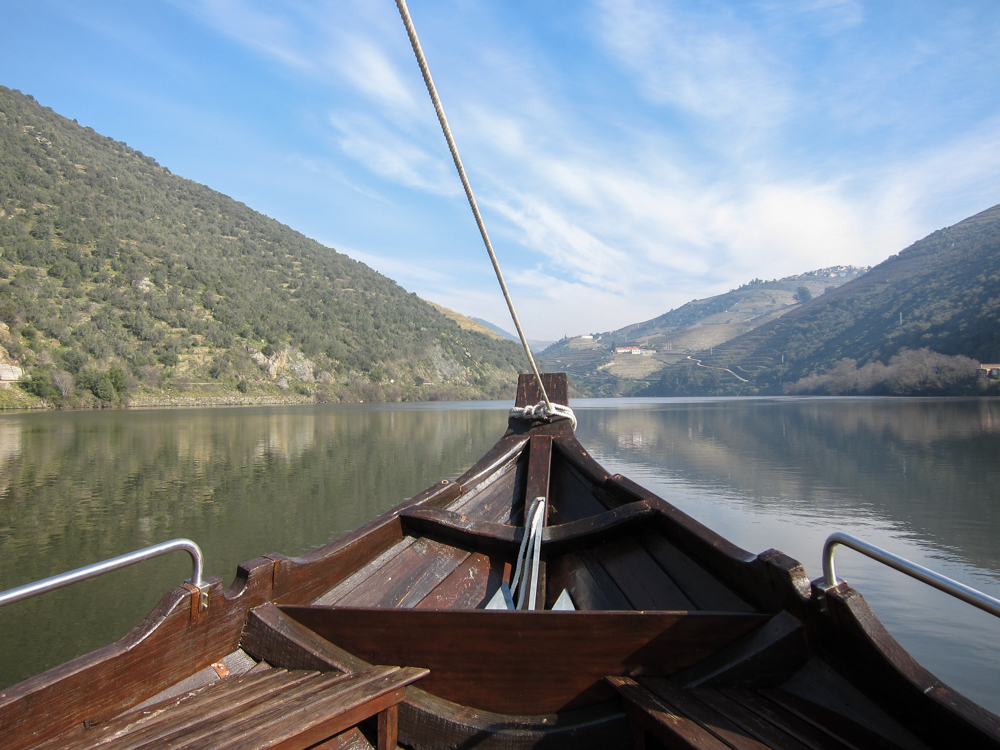 The Best Historic & Specialty Shops in Lisbon
Must Try: Pastel de Nata Pastries in Lisbon
Spectacular Architecture, Gardens & Interiors in Lisbon and Sintra
A Private Tour of Palacio da Bolsa (Stock Exchange Palace) in Porto
Blue and White Ceramics and Azulejo Tiles in Portugal
The Douro Valley and Porto, Portugal
Sintra, Portugal: A Favorite Excursion from Lisbon
Private Golf Tours in Portugal & Spain
Just Back: An Incredible Tour of France, Spain & Portugal
An Interview with an Artisans of Leisure Portugal Guide
Portuguese Tiles (azulejos): A Visual Delight & Travel Highlight
A Gourmet Hideaway in Lisbon's Botanical Garden