April 3, 2009
Portuguese tiles (azulejos) are a visual delight and a travel highlight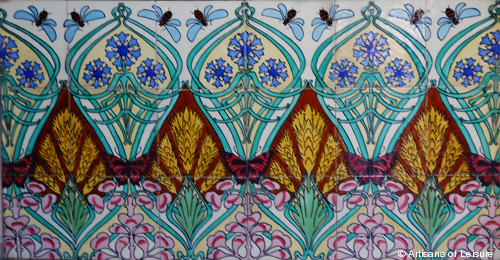 We love Portugal and especially love the tiles (azulejos) that can be seen everywhere—on the exterior walls of private homes, in the train stations, on water fountains, and covering the walls of the magnificent countryside palaces.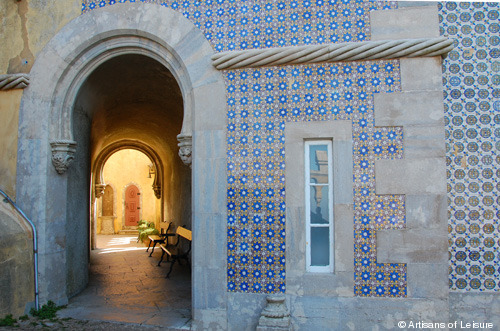 Tiles have been used as architectural and decorative elements for many centuries in Portugal. We've carefully selected our Portuguese guides—they are experts on the country's history and decorative arts, and they help bring history and art alive for our travelers visiting Portugal.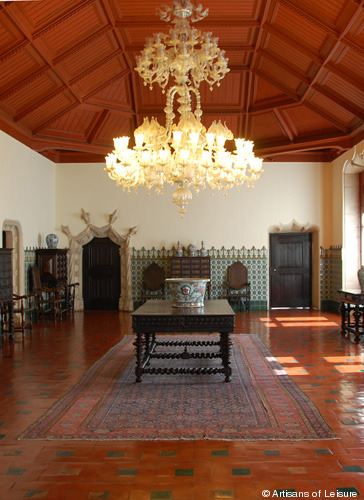 Our private tours in Portugal include the country's excellent tile museum and Sintra's stunning National Palace—two of our favorite places to see a variety of tiles and learn more about how tiles reflect Portugal's history and extensive international trading.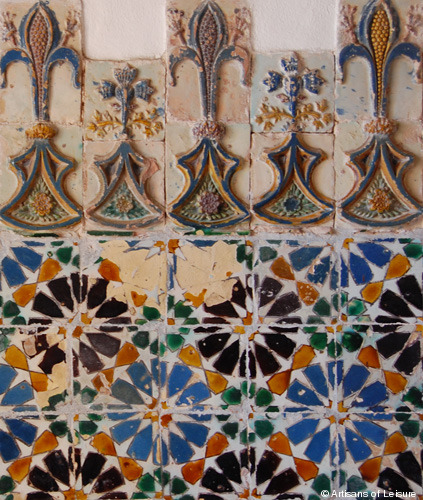 We also take our travelers to the most charming backstreets of Lisbon to see residences covered in tiles, noted cafes covered in mosaics, and leading antique shops filled with beautiful old Portuguese tiles for sale.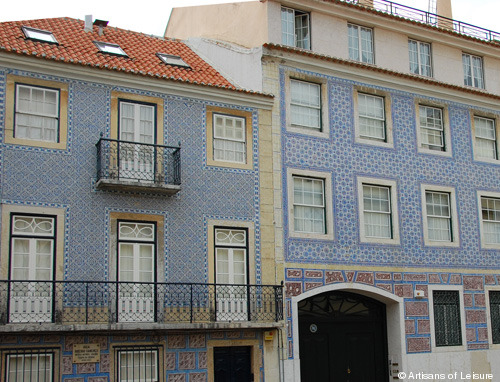 For those especially interested in tiles and the arts in Portugal, we arrange private behind-the-scenes tours of the production floor of Portugal's most prestigious tile factory, near Sintra.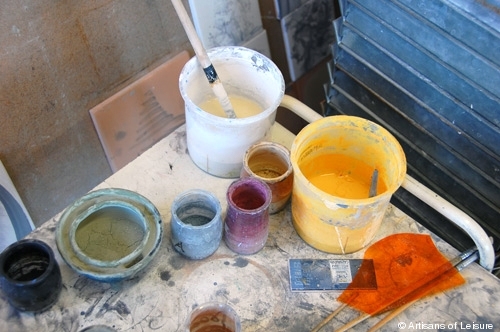 This exclusive tour is a great way to meet the artisans, see the entire tile-making process, and perhaps commission a custom tile panel. To this day, each tile is hand-produced and hand-painted.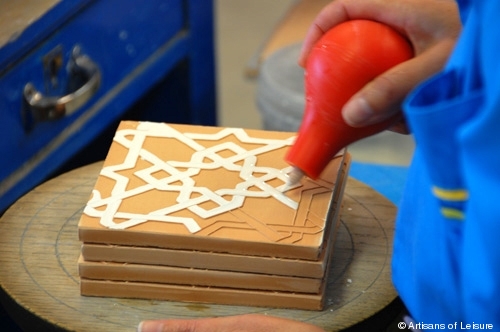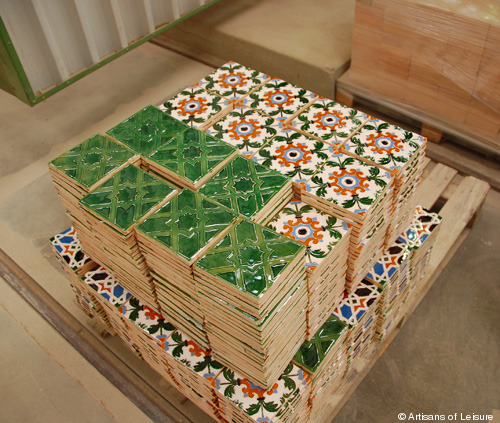 Destinations: Europe, Portugal
Tags: antique shops, antiques, architecture, art, art history, art tours, Artisans of Leisure, azulejos, behind-the-scenes, ceramics, ceramics tours, culture blog, design, design blog, European, gardens, guides, history, holidays, Indo-Portuguese, interior design, Lisbon, luxury, luxury tours, luxury travel, luxury travel blog, modern, Moorish art, palaces, Portuguese tiles, pottery, pottery tours, private, shore excursions, Sintra, Sintra National Palace, tile factory, tiles, tour, tour operators, tours, trips, Viuva Lamego