October 21, 2011
Touring the Alhambra in Granada, Spain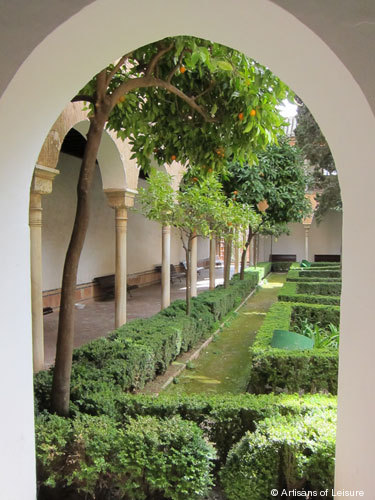 The Alhambra is one of Europe's "must visit" attractions, especially for travelers interested in Moorish architecture, design and gardens.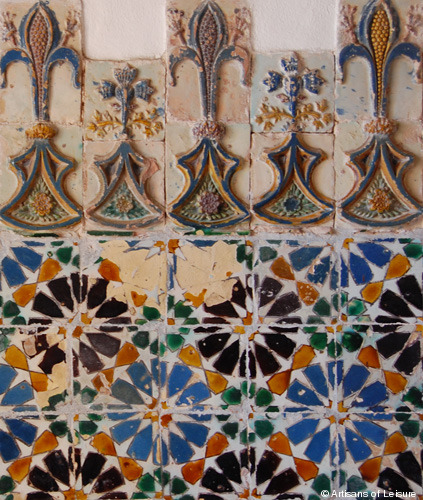 Located on a hilltop above the town of Granada in Andalusia (southern Spain), the Alhambra is a fortress-palace-garden complex built from the ninth through the 14th centuries by the Moors who ruled over much of the Iberian Peninsula at the time.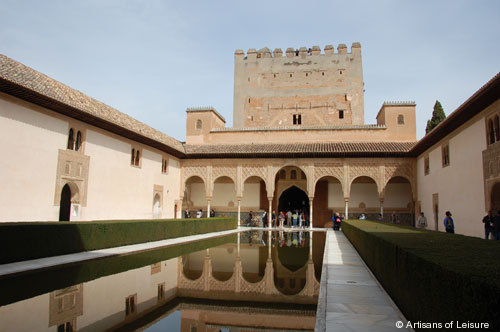 From below, it's a spectacular sight. The fortified walls and crenellated towers rise high above Granada's whitewashed buildings and the backdrop of the snowcapped Sierra Nevada mountains.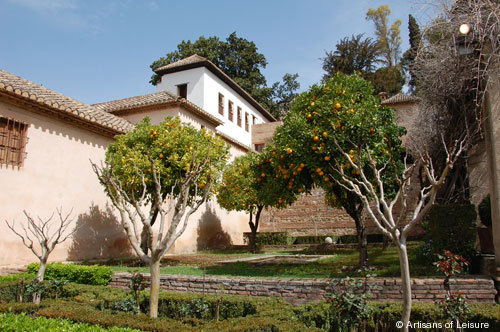 Behind the fortified walls of the alcazaba (citadel) is what the Moors conceived as paradise on earth: extensive gardens, carved stone fountains and palaces elaborately decorated with tile and carved stucco.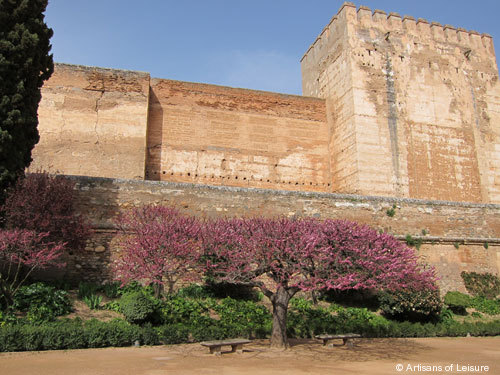 Artisans of Leisure arranges private tours that take travelers throughout the Alhambra complex. To fully appreciate the intricate design of the Alhambra, a daytime tour is essential. We also recommend having us arrange a second visit during the evening, when dramatic lights and shadows–not to mention nighttime views over Granada– make it magical.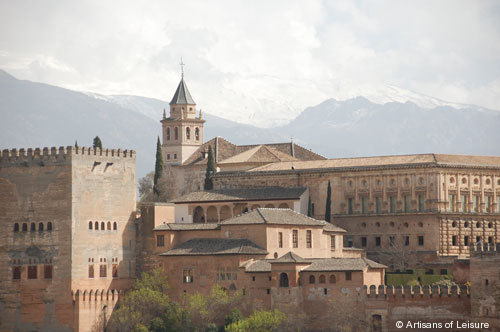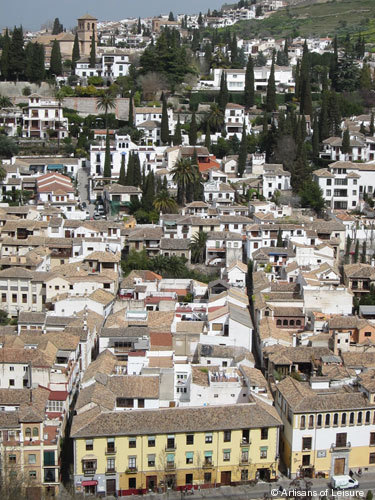 Journey into the heart of the Alhambra to see extraordinary architecture and elaborate designs in the harem, baths, Hall of the Ambassadors and Court of the Lions. Walk through the Palace of Carlos V, which was built in the 16th century by the Spanish king following the Reconquista. Explore the pleasure gardens and palaces of the Generalife, which served as the summer residence for the Moorish royalty. Throughout the Alhambra, enjoy incredible views of the palace, the grounds, the city and the mountains.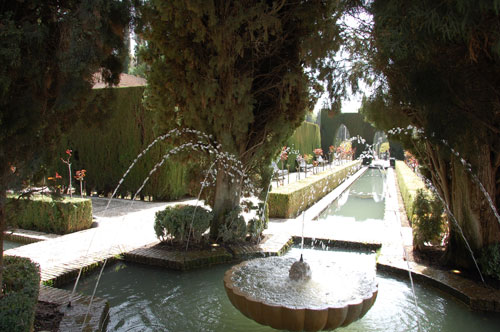 For special occasions, Artisans of Leisure can arrange very exclusive visits to the Alhambra during hours when it is closed to the public.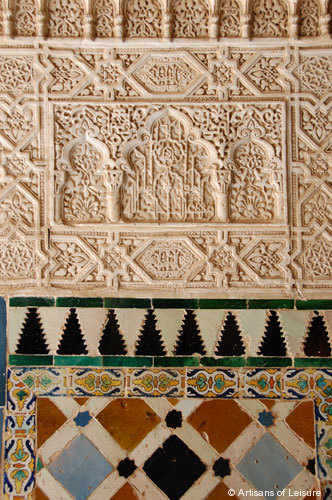 We always recommend having lunch on the terrace of the Parador, located on the grounds of the Alhambra. For the ultimate Alhambra experience, we love spending a night or two at the Parador, especially in one of the suites.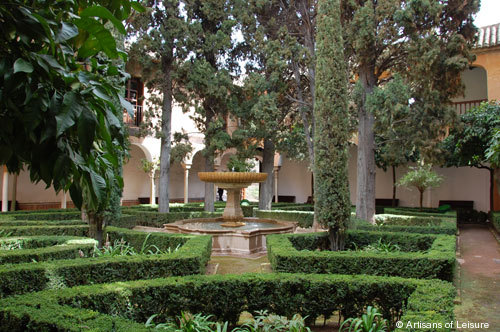 Many of our private tours of Spain include Granada, the Alhambra, and other highlights of Andalusia.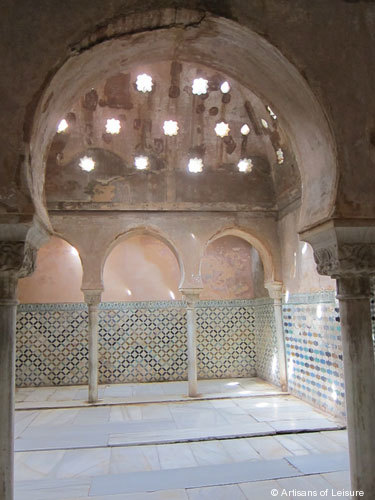 Tags: Alhambra, Andalusia, architecture, design, garden tours, gardens, Generalife, guides, hotels, luxury tours, luxury travel, Moorish, night tours, palaces, Parador, private, Spain tours, Spanish, Spanish gardens, The Alhambra