December 9, 2011
The Artisans of Leisure Cultural Travel Hot List
The Artisans of Leisure Cultural Travel Hot List is your guide to the top luxury travel destinations for the coming year.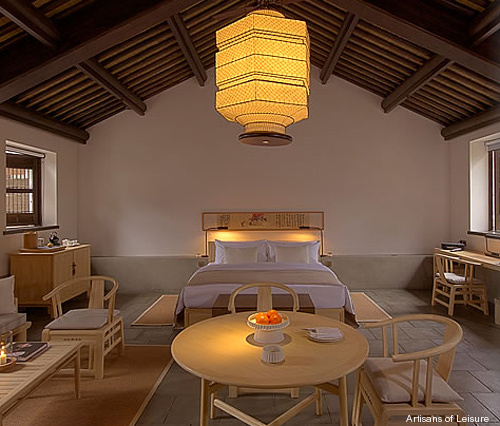 Each December, we look ahead at the destinations and activities our travelers have booked for the next 12 months, as well as those that we anticipate becoming popular as the year progresses. Because we offer private, customized tours in more than 50 countries, and many of our travelers book tours with us multiple times a year, we are keenly aware of destination trends among high-end travelers as they develop.
After browsing the short list, be sure to continue down for further details about why each country was selected for our list this year and what types of experiences you can expect to enjoy on a private Artisans of Leisure tour in each of them.
The Artisans of Leisure Cultural Travel Hot List

1. Myanmar (Burma)
2. Portugal
3. England
4. Peru
5. China
6. India
7. South Africa
8. Germany
9. Israel
10. Morocco
1. MYANMAR (BURMA): Myanmar's nascent democratization is great news for the Burmese and inspiration for anyone wanting to visit this beautiful but little-known country, where we have operated tours for years. Myanmar has also become a popular destination for honeymooners seeking culture, value and an exotic once-in-a-lifetime trip.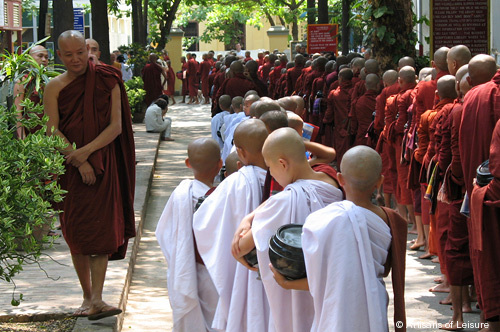 Our most popular Myanmar tours:
Highlights of Burma
Treasures of Burma
Luxuries of Burma
Favorite Artisans of Leisure Myanmar experiences:
Meeting and observing master artisans (lacquer, gold leaf, textiles, ceramics and wood)
Visiting a monastery to learn about Buddhism and the lifestyle of monks
Hot-air balloon rides over the temples and pagodas of Bagan

2. PORTUGAL: Why has Portugal become one of our most frequently booked destinations in Europe for the coming months? In addition to two key reasons–great value and an increasing number of luxury hotel options–are Portugal's impressive culture, incredibly rich history, excellent food and wine, high-quality traditional crafts, and great modern design.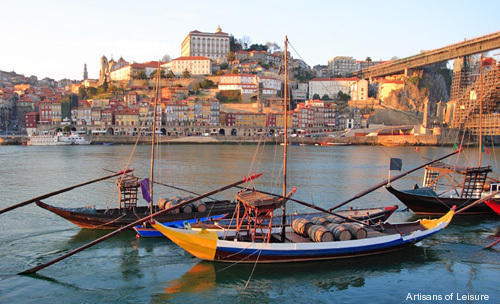 Our most popular Portugal tours:
Highlights of Portugal
Food & Wine of Portugal
Highlights of Spain & Portugal
Favorite Artisans of Leisure Portugal experiences:
Exclusive private boat rides on the Douro River
Private, behind-the-scenes tours of Portugal's leading decorative tile factory
Access to remote locations with spectacular fossilized dinosaur tracks
3. ENGLAND: London is more festive and exciting than ever. The city is buzzing with new luxury hotels, incredible new restaurants, acclaimed new museum exhibitions and other new cultural attractions. London is also the gateway to England's many other popular destinations, such as the Cotswolds, Oxford and Bath, all of which are featured on Artisans of Leisure tours.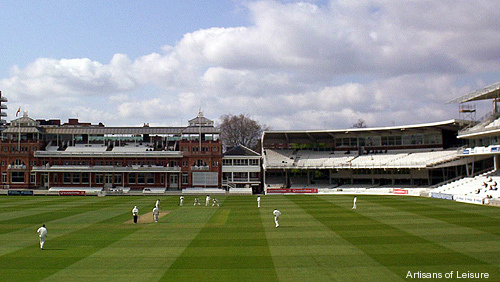 Our most popular England tours:
Highlights of England
Family Tour of England
London in Depth
Favorite Artisans of Leisure England experiences:
Insider shopping and foodie tours in London
Private cricket lessons at Lord's Cricket Ground
Access to private gardens and heritage-listed homes
4. PERU: New luxury hotels in the beautiful Sacred Valley and in fascinating Cusco add even more appeal to this outstanding destination. Artisans of Leisure Peru tours are especially popular with families, who enjoy traveling on the legendary Hiram Bingham train, expert-led tours of iconic Machu Picchu, and luxury Amazon cruises.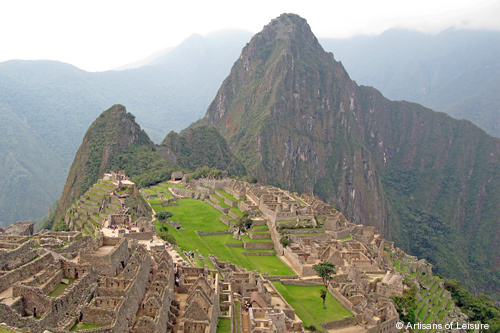 Our most popular Peru tours:
Essence of Peru
Peru in a Week
Peru Adventure Tour
Favorite Artisans of Leisure Peru experiences:
Private tours of little-visited Inca and pre-Inca sites
Privately guided hiking excursions to traditional villages
Private tours of Machu Picchu with an archaeologist
5. CHINA: China is a perennial favorite for cultural travelers, many of whom return regularly with Artisans of Leisure to explore different regions or see what's new in the rapidly developing Middle Kingdom. Contributing to China's popularity are expanding luxury hotel, dining and shopping options in places such as Shanghai, Beijing and Hangzhou, as well as new luxury hotels in more remote destinations such as Xian and Lhasa, Tibet.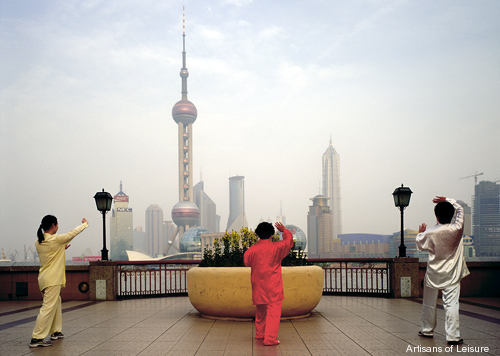 Our most popular China tours:
Discover China
Exclusive China
Family Tour of Southeast Asia
Favorite Artisans of Leisure China experiences:
Private kung fu lessons
Tours of private sections of the Forbidden City
Private art and architecture tours in Shanghai
6. INDIA: India is in high demand as many sophisticated travelers are either visiting the country for the first time or returning to explore new regions. India's palace-style luxury hotels, spectacular cultural sites, and great regional diversity make it irresistible. And ongoing improvements in infrastructure are making travel in the country ever more accessible and comfortable. Artisans of Leisure India tours feature not only iconic destinations such as Delhi, Rajasthan, the Taj Mahal and Varanasi, but also incredible but less-visited places such as Kerala, game reserves, and Ajanta and Ellora.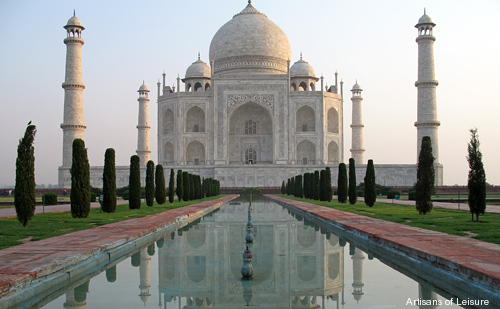 Our most popular India tours:
Highlights of India
Essence of India
Art & Temples of India
Favorite Artisans of Leisure India experiences:
Private Bollywood dance classes
Private yoga lessons in spectacular settings
A private cooking class with a royal chef
7. SOUTH AFRICA: A safari in one (or more) of the top game reserves in South Africa is a dream trip for even the most worldly travelers. Our South Africa tours appeal to young and old alike with sophisticated touring in Cape Town and the Winelands, customized activities for all ages, and safaris at Singita and other luxury lodges in Sabi Sand Reserve, Kruger National Park and malaria-free regions.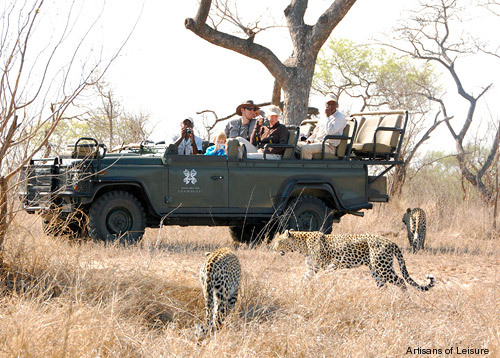 Our most popular South Africa tours:
Highlights of South Africa
Malaria-free South Africa
Classic South Africa & Botswana
Favorite Artisans of Leisure South Africa experiences:
Private game drives while on safari
Visits to local schools and community projects
Personalized wine touring with a local expert
8. GERMANY: Good value and an abundance of outstanding art museums, modern architecture and picturesque villages are among the many reasons our Germany tours are so popular. Many of our travelers like to combine Germany with destinations in neighboring countries, such as Austria, Switzerland, Poland and the Czech Republic.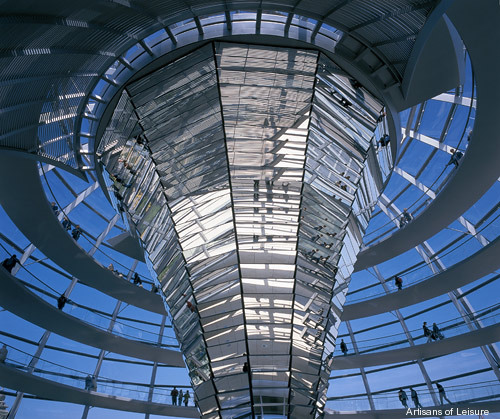 Our most popular Germany tours:
Best of Berlin, Potsdam & Dresden
Highlights of Germany
Best of Southern Germany
Favorite Artisans of Leisure Germany experiences:
Researching family heritage (visits to hometowns, meeting with local genealogical specialists)
Private, behind-the-scenes tours at legendary concert halls
Tours of car factories (e.g. Mercedes-Benz, Volkswagen and Porsche)
9. ISRAEL: Israel remains enormously popular because it's one of the easiest and most rewarding travel destinations in the Middle East. Our travelers love Israel for its great food, mild climate, incredible ancient ruins, design districts and spa resorts. Our Israel tours also feature activities such as private cultural touring in Jerusalem, floating in the Dead Sea, and visiting a Druze village.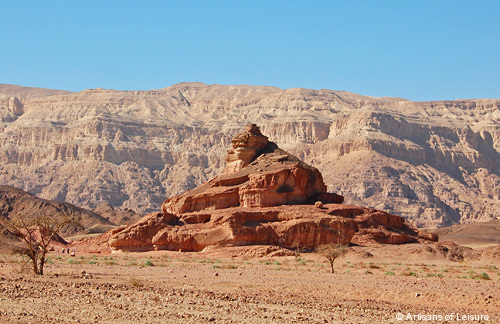 Our most popular Israel tours:
Highlights of Israel
Family Adventure in Israel
Journey Through Israel
Favorite Artisans of Leisure Israel experiences:
Private safaris by jeep or camel in the Negev Desert
A day working on an archaeological dig
Private architecture and design tours in Tel Aviv
10. MOROCCO: The opening of a number of new luxury hotels and resorts in Marrakesh over recent months has focused even more attention on Morocco, which has long been popular among Artisans of Leisure travelers for an exotic adventure that includes luxury spa resorts, private day hikes, private cooking classes and desert safaris. Morocco's ongoing popularity is also due in part to its mild climate, which helps make it a great year-round destination.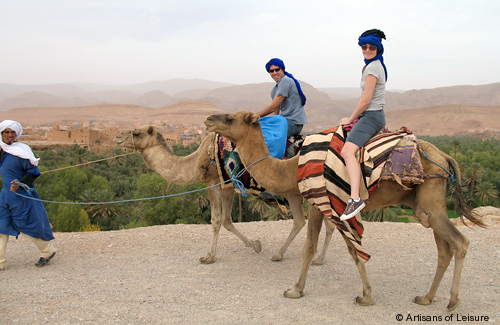 Our most popular Morocco tours:
Journey Through Morocco
Essence of Morocco
Luxury Adventure Tour of Morocco
Favorite Artisans of Leisure Morocco experiences:
Private air charters to remote Sahara Desert locations for overnight Bedouin safaris
Private shopping tours in the souks
Exclusive private dinners with Moroccan music, belly dancers and tray dancers
Contact us for further information about these or any other destination you are considering for a private tour.