Highlights of Peru
(9 Days)
Lima, Sacred Valley, Machu Picchu, Cusco
Peru in a Week
(7 Days)
Lima, Sacred Valley, Machu Picchu, Cusco
Essence of Peru
(11 Days)
Lima, Sacred Valley, Machu Picchu, Cusco, Amazon
Family Tour of Peru
(8 Days)
Lima, Sacred Valley, Machu Picchu, Cusco
Journey Through Peru
(14 Days)
Lima, Sacred Valley, Machu Picchu, Cusco, Lake Titicaca, Arequipa, Colca Canyon
Luxury Active Tour of Peru
(9 Days)
Lima, Sacred Valley, Machu Picchu, Cusco
Best of Peru
(11 Days)
Lima, Sacred Valley, Machu Picchu, Cusco, Arequipa, Colca Canyon
Culinary Tour of Peru
(9 Days)
Lima, Sacred Valley, Machu Picchu, Cusco
Discover Peru
(9 Days)
Lima, Sacred Valley, Machu Picchu, Cusco, Paracas
Peru in Depth
(11 Days)
Lima, Sacred Valley, Machu Picchu, Cusco, Lake Titicaca
Luxuries of Peru
(9 Days)
Lima, Sacred Valley, Machu Picchu, Cusco, Luxury Train (Lake Titicaca)
Exclusive Inca Trail
(10 Day)
Sacred Valley, Inca Trail, Machu Picchu, Cusco
Multi-country Tours
Exclusive Galapagos & Peru
(13 Days)
Galapagos cruise (6 nights), Quito, Cusco, Machu Picchu
Best of Peru & the Galapagos
(14 Days)
Lima, Sacred Valley, Machu Picchu, Cusco, Quito, Galapagos Islands
Highlights of Colombia & Peru
(12 Days)
Bogota, Cartagena, Lima, Sacred Valley, Machu Picchu, Cusco
Grand Tour of South America: Argentina, Chile & Peru
(27 days)
Buenos Aires, Iguazu Falls, Bariloche, El Calafate, Torres del Paine, Santiago & Valparaiso, Atacama Desert, Lima, Sacred Valley, Machu Picchu, Cusco


Peru in a Week
(7 Days - Departs Daily on a Private Basis)
Lima, Sacred Valley, Machu Picchu, Cusco
This luxurious one-week tour is the perfect overview of Peru's most interesting cultural and archaeological highlights.
Begin in Lima with an overnight stay in the cosmopolitan Peruvian capital.
Next, fly to Cusco, and transfer through the beautiful countryside to the Sacred Valley (Urubamba Valley), a river valley with the high peaks of the Andes towering overhead. During private touring with your own guide and driver, experience the best of the local culture, such as visits to indigenous markets and villages, meetings with renowned local weavers and artisans, and tours of outstanding archaeological sites such as Ollantaytambo, Moray and Pisac. Perhaps also visit terraced salt evaporation ponds at Maras to learn how this natural resource is harvested by local people. Upon request, additional activities can also be incorporated, such as pottery or weaving workshops, a Nuevo Andean cooking lesson, a traditional pachamanca dinner, and active touring including day treks, rafting, horse-back riding or mountain biking.
Continue to Machu Picchu and spend one night near the ruins. Your private guide will teach you about the fascinating history of the site and ensure that you have the opportunity to explore the grounds after most tourists have left. Spend the following day exploring the ruins with the option to hike trails to stunning viewpoints around the site.
Return to Cusco on the luxury Hiram Bingham train.  An oxygenated room will be arranged at the city's most historic and distinguished hotel. Your guide will lead you through the narrow cobblestone streets as you learn about the fascinating Incan and Spanish history in the city. During your tour, visit markets, galleries, boutiques and the best artisan workshops. Also opt to see important archaeological sites just outside of the city. In the evenings, enjoy dining reservations at Cusco's top restaurants. Additional activities can also be arranged, upon request, such as a meeting with a local art expert or an evening cultural performance. Upon request, Artisans of Leisure can also arrange a day excursion to beautiful Palccoyo Rainbow Mountain (also known as Tres Rainbows), where mineral deposits create colorful stripes on the dramatic, undulating alpine landscape. (This location is different from the more remote and more crowded Vinicunca Rainbow Mountain.)
On the final day, fly back to Lima where you will be assisted to the international terminal for your onward flight.
Itinerary Overview
Day 1
Arrive Lima


Private arrival transfer to hotel for 1 night

Day 2
Lima – Cusco – Sacred Valley


Private transfer to airport for flight to Cusco. Private arrival transfer to hotel for 2 nights, with touring en route

Day 3
Sacred Valley


Full-day private touring in the valley

Day 4
Sacred Valley – Machu Picchu


Private transfer to Ollantaytambo train station for Vistadome train to Machu Picchu. Arrival transfer to hotel for 1 night.  Afternoon private tour of Machu Picchu

Day 5
Machu Picchu – Cusco


Morning private touring and hiking (if desired) at Machu Picchu. Afternoon luxury Hiram Bingham train to Cusco. Private arrival transfer to hotel for 2 nights

Day 6
Cusco


Full-day private tour of Cusco and nearby ruins

Day 7
Cusco – Lima – Depart Lima


Private transfer to airport for flight to Lima. Airport assistance to connecting departure flight
Hotels
| | |
| --- | --- |
| Lima: | Miraflores Park Hotel or Country Club Lima Hotel |
| Sacred Valley: | Sol y Luna or Inkaterra Hacienda Urubamba |
| Machu Picchu: | Machu Picchu Sanctuary Lodge or Inkaterra Machu Picchu Pueblo Hotel |
| Cusco: | Palacio Nazarenas |
Cost
| | |
| --- | --- |
| $10,210 | Per person (double occupancy) |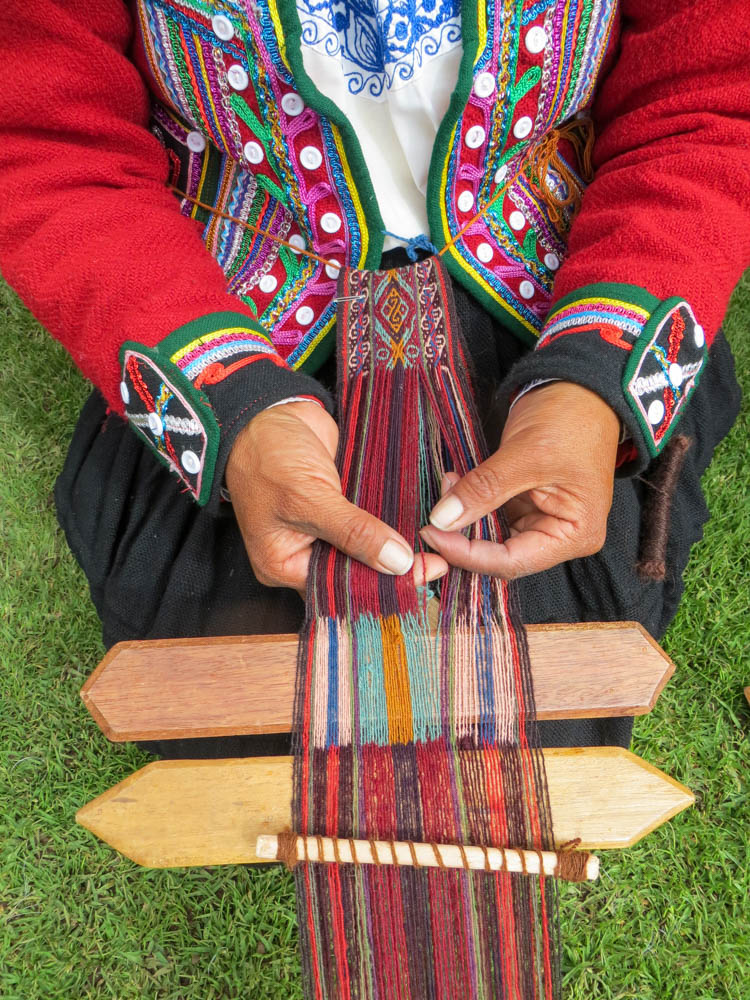 Highlights of Peru
(9 Days)
Lima, Sacred Valley, Machu Picchu, Cusco
Peru in a Week
(7 Days)
Lima, Sacred Valley, Machu Picchu, Cusco
Essence of Peru
(11 Days)
Lima, Sacred Valley, Machu Picchu, Cusco, Amazon
Family Tour of Peru
(8 Days)
Lima, Sacred Valley, Machu Picchu, Cusco
Journey Through Peru
(14 Days)
Lima, Sacred Valley, Machu Picchu, Cusco, Lake Titicaca, Arequipa, Colca Canyon
Luxury Active Tour of Peru
(9 Days)
Lima, Sacred Valley, Machu Picchu, Cusco
Best of Peru
(11 Days)
Lima, Sacred Valley, Machu Picchu, Cusco, Arequipa, Colca Canyon
Culinary Tour of Peru
(9 Days)
Lima, Sacred Valley, Machu Picchu, Cusco
Discover Peru
(9 Days)
Lima, Sacred Valley, Machu Picchu, Cusco, Paracas
Peru in Depth
(11 Days)
Lima, Sacred Valley, Machu Picchu, Cusco, Lake Titicaca
Luxuries of Peru
(9 Days)
Lima, Sacred Valley, Machu Picchu, Cusco, Luxury Train (Lake Titicaca)
Exclusive Inca Trail
(10 Day)
Sacred Valley, Inca Trail, Machu Picchu, Cusco
Multi-country Tours
Exclusive Galapagos & Peru
(13 Days)
Galapagos cruise (6 nights), Quito, Cusco, Machu Picchu
Best of Peru & the Galapagos
(14 Days)
Lima, Sacred Valley, Machu Picchu, Cusco, Quito, Galapagos Islands
Highlights of Colombia & Peru
(12 Days)
Bogota, Cartagena, Lima, Sacred Valley, Machu Picchu, Cusco
Grand Tour of South America: Argentina, Chile & Peru
(27 days)
Buenos Aires, Iguazu Falls, Bariloche, El Calafate, Torres del Paine, Santiago & Valparaiso, Atacama Desert, Lima, Sacred Valley, Machu Picchu, Cusco


Thank you for the superb job you did in planning our trip to Peru. Everything exceeded our expectations from start to finish, including the hotels, restaurants and tours.
~ J.R., Midland, TX
We had a great time in Peru! We loved the variety of locations and the ease and great coordinating of our trip. The dining recommendations were great and we loved the two private lunches at estates. 
~ K.V., Crete, IL
Our trip to Peru was PERFECT!! We have never felt so pampered. I could never say enough about our guide. Thank you for a magical trip to Peru!
~ J.F., Swanton, MD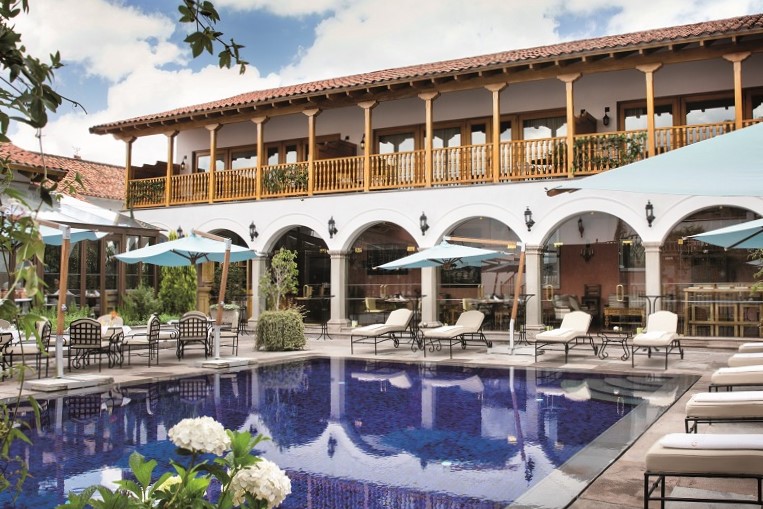 Recommended by:
Departures
Conde Nast Traveler
The New York Times
Wall Street Journal
Travel + Leisure
Town & Country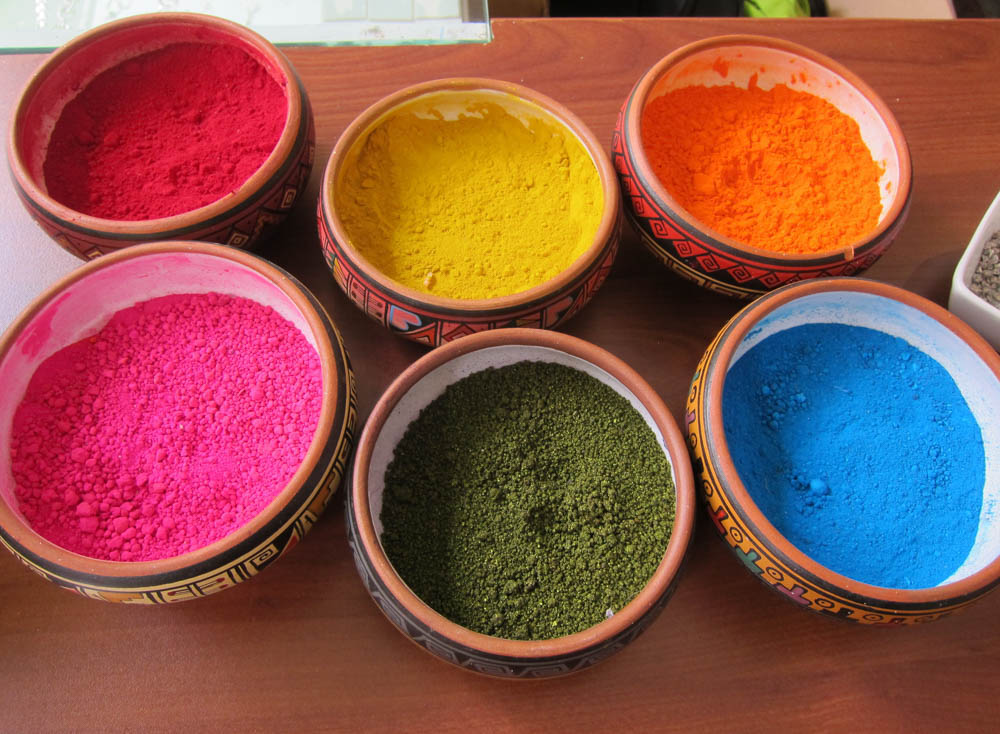 Highlights of Peru: Machu Picchu & Beyond
Our Favorite Luxury Train Journeys Around the World
Arts and Crafts Touring in Peru
Private Archaeological Touring in Peru
Exclusive Private Culinary Tour of Peru
Notes from Our Travelers: Peru's Sacred Valley & Machu Picchu