April 20, 2016
Arts and Crafts Touring in Peru
An interesting part of any trip to Peru is exploring the country's rich history and culture through its fascinating arts and crafts.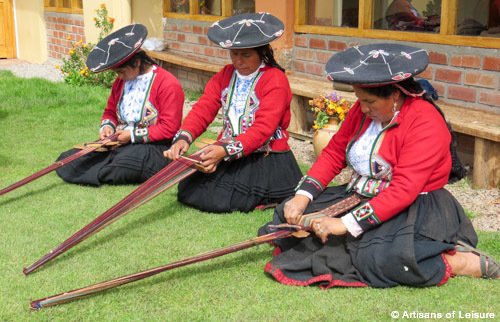 Beautiful handmade textiles are among the most famous Peruvian crafts. They're also among the most ancient: The oldest fabrics discovered in Peru have been dated to around 10,000 B.C.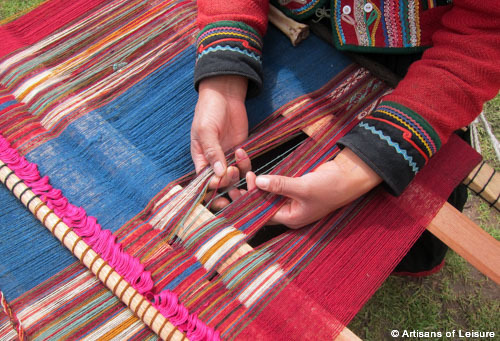 Artisans of Leisure Peru tours include private visits to weaving cooperatives in the Sacred Valley to meet local craftspeople who are preserving historical methods of textile production while also incorporating modern techniques.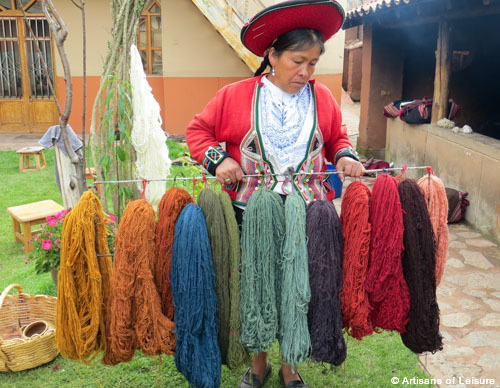 Peruvian artisans working today still rely on the traditional backstrap loom, weaving fibers such as cotton and alpaca or llama wool into colorful designs that reflect local traditions and often indicate the intended use of the fabric as well as the status, age and gender of the owner.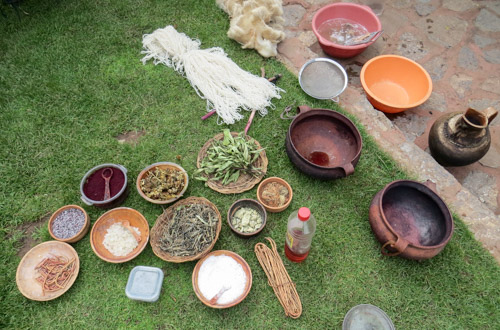 In addition to weaving, craftspeople may use braiding, knitting, embroidery and other techniques.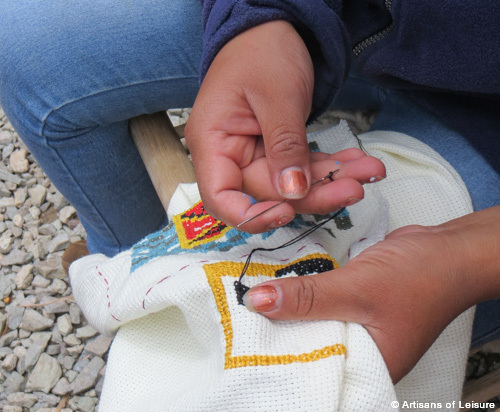 The designs might be abstract or geometric patterns, or they might depict flowers, birds or other elements from Peru's spectacular natural world.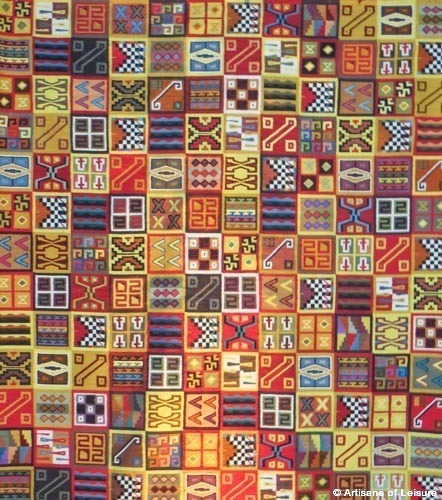 The rich, vibrant colors of Peruvian textiles are created primarily from natural dyes found in local sources, including a variety of plants and minerals, as well as cochineal, a small insect used to create carmine red. Variations in the composition of the dyes result in a spectrum of colors.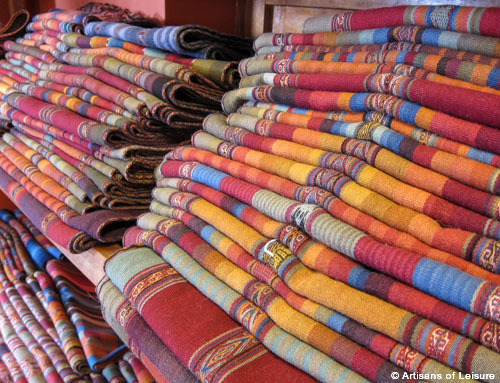 The rarest and softest fiber used for weaving in Peru is the ultrafine wool of wild vicunas, a camelid related to alpacas and llamas. The wool is typically used to produce the highest-quality luxury goods.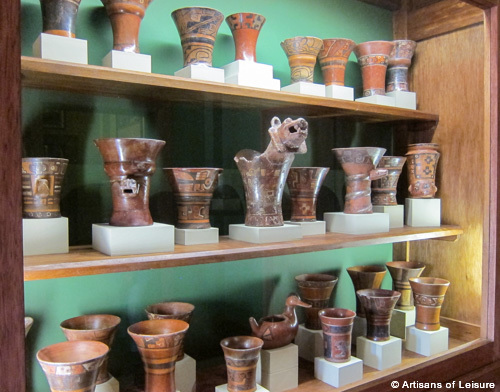 Ceramics are another important Peruvian craft. They have been produced in the region at least since the Chavin civilization (900–200 B.C.) to serve practical, decorative, ceremonial and other purposes.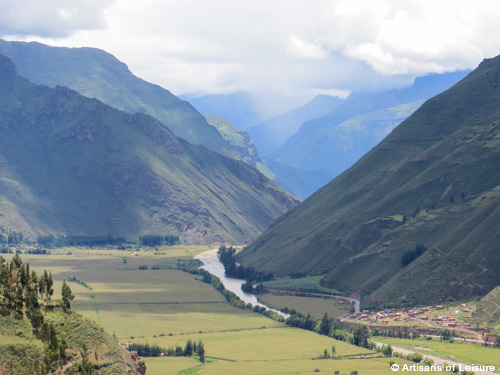 In the Sacred Valley, we arrange private tours of the studio of a renowned potter to learn about the significance of ceramics in Peruvian history and how the artist uses traditional techniques to express his personal aesthetic.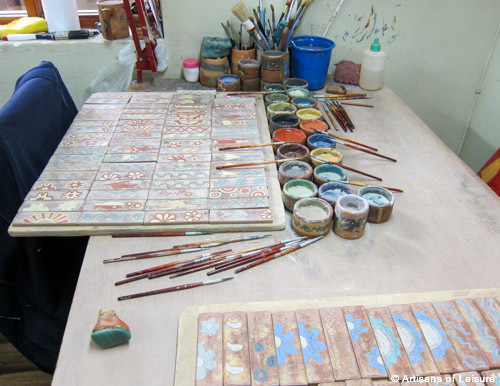 Our Peru tours also include visits to top museums in Lima and Cusco to see exquisite ceramics and textiles created by ancient civilizations such as the Moche, Nazca, Huari and Inca.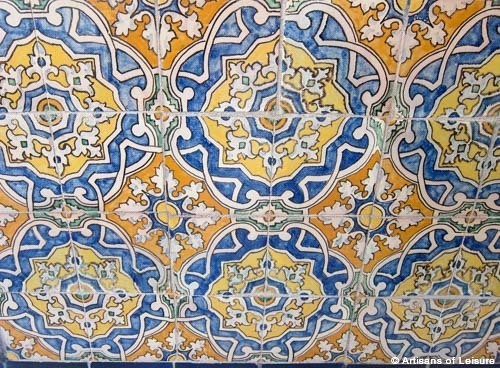 Upon request, we can also arrange visits to Peru's best markets and shops to purchase high-quality crafts, folk art, textiles and antiques.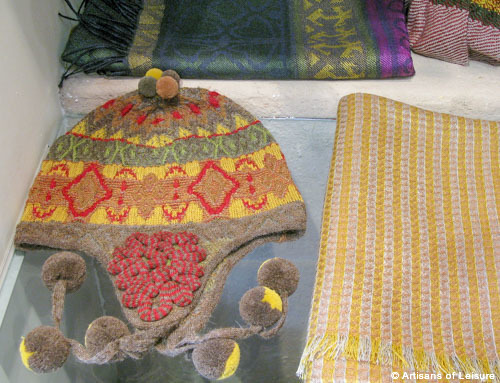 Contact an Artisans of Leisure travel specialist to plan a private Peru tour that includes an in-depth focus on beautiful Peruvian arts and crafts.