June 24, 2015
Exclusive New Private Culinary Tour of Peru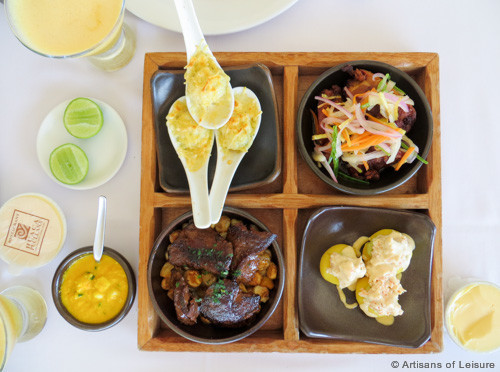 Artisans of Leisure is excited to announce our new Culinary Tour of Peru, a food-focused private tour that immerses travelers in Peru's culinary and cultural traditions.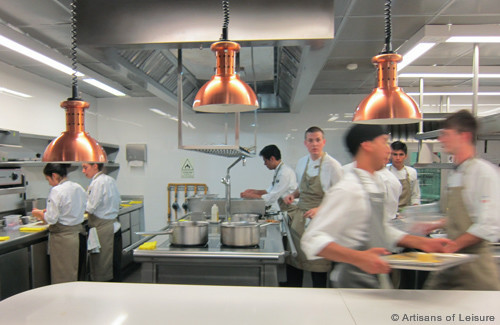 Peru is one of the most exciting culinary destinations in South America, and our new tour showcases the country's wonderful culinary traditions and latest culinary innovations, from ceviche and pachamanca to creative contemporary cuisine by renowned chefs such as Gaston Acurio.
The tour features in-depth culinary and cultural touring in Lima, the Sacred Valley, Machu Picchu and Cusco.
Culinary highlights of the tour include:
• A private lecture on the history of Peruvian cuisine by a prominent local culinary historian
• Learning about the history of chocolate and cacao in Peru during a private chocolate-making workshop in Cusco
• Visiting tea plantations near Machu Picchu
• Experiencing a private pachamanca dinner in the Sacred Valley. This traditional celebratory dish features ingredients such as chicken, lamb, alpaca, sweet potatoes, peppers and green beans cooked in a pit under hot stones.
• A tasting of pisco (a brandy-like distilled spirit) and a private, hands-on lesson in making a pisco sour, a favorite Peruvian cocktail
• A private lesson in making ceviche (marinated raw fish)
• A private cooking class to learn to make traditional Peruvian dishes such as lomo saltado (beef stir fry), causa (mashed potatoes layered with shrimp, avocado or other ingredients), and a sweet quinoa dessert at a top restaurant in the fertile Sacred Valley
• Private tours of Peru's best traditional markets to taste native Peruvian fruits and vegetables and learn about ancient grains and thousands of potato varieties
• A private culinary and tasting tour in Lima, including a visit to the city's most cutting-edge culinary destinations
• A private cooking lesson focusing on Nikkei (Japanese-Peruvian) cuisine
• Going behind the scenes at top Peruvian kitchens
• A visit to scenic salt evaporation ponds where food-grade salt has been harvested for generations
• A gourmet lunch at a private traditional hacienda
• Reservations at Lima's top restaurants, such as Central, Amaz and Huaca Pucllana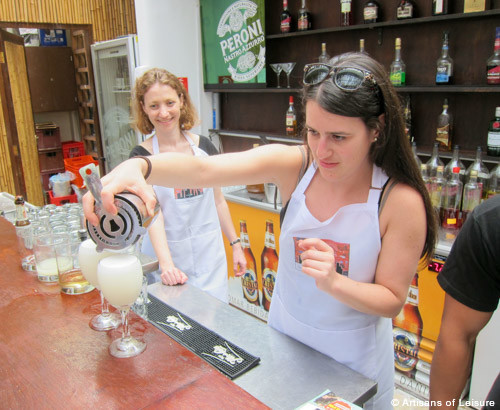 The tour also includes a journey on the luxurious Hiram Bingham train and accommodation at Peru's best luxury hotels, including Belmond Palacio Nazarenas in Cusco.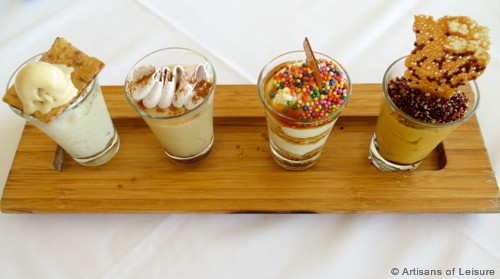 The private cooking classes can be customized to all ability levels and touring can be tailored to individual interests and requirements. Artisans of Leisure can also customize the tour to accommodate most dietary restrictions.
Contact Artisans of Leisure to speak with a culinary travel specialist.
Destinations: Peru, South America
Tags: chefs, chocolate, cooking, cooking tours, culinary tours, culinary travel, drinks, food, foodies, Gaston Acurio, luxury hotels, luxury tours, luxury trains, luxury travel, Machu Picchu, markets, Peru, Peru tours, South America, South America tours