June 23, 2015
Just Back: Sicily
Sicily is an enchanting region of Italy and an ideal destination for travelers interested in history, food, art and design, culture, adventure and luxury.
Our recent trip to this island in the Mediterranean Sea began with gelato stuffed in a fresh brioche roll—a popular breakfast in Palermo, Sicily's vibrant capital.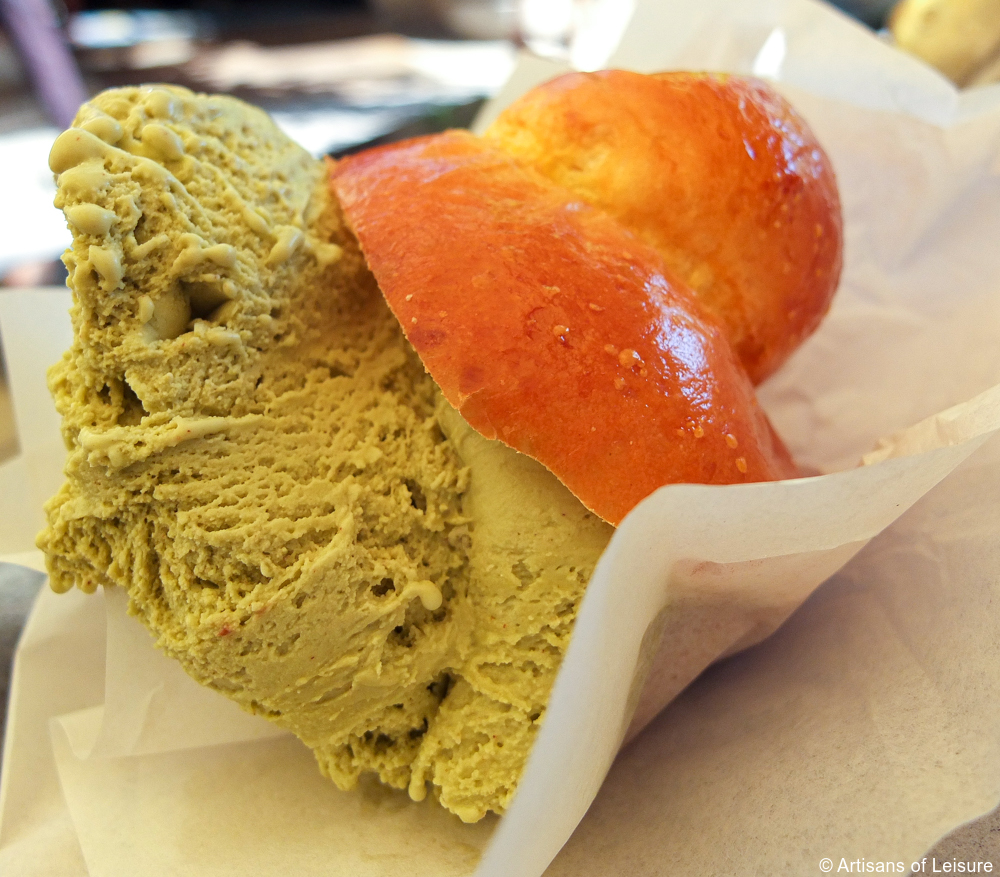 Morning is the best time to visit Palermo's bustling markets. Eggplant is a staple of Sicilian cuisine, and local markets overflow with the round, deep purple variety that grows on the island. Our private Sicily tours include visits to Palermo's best markets.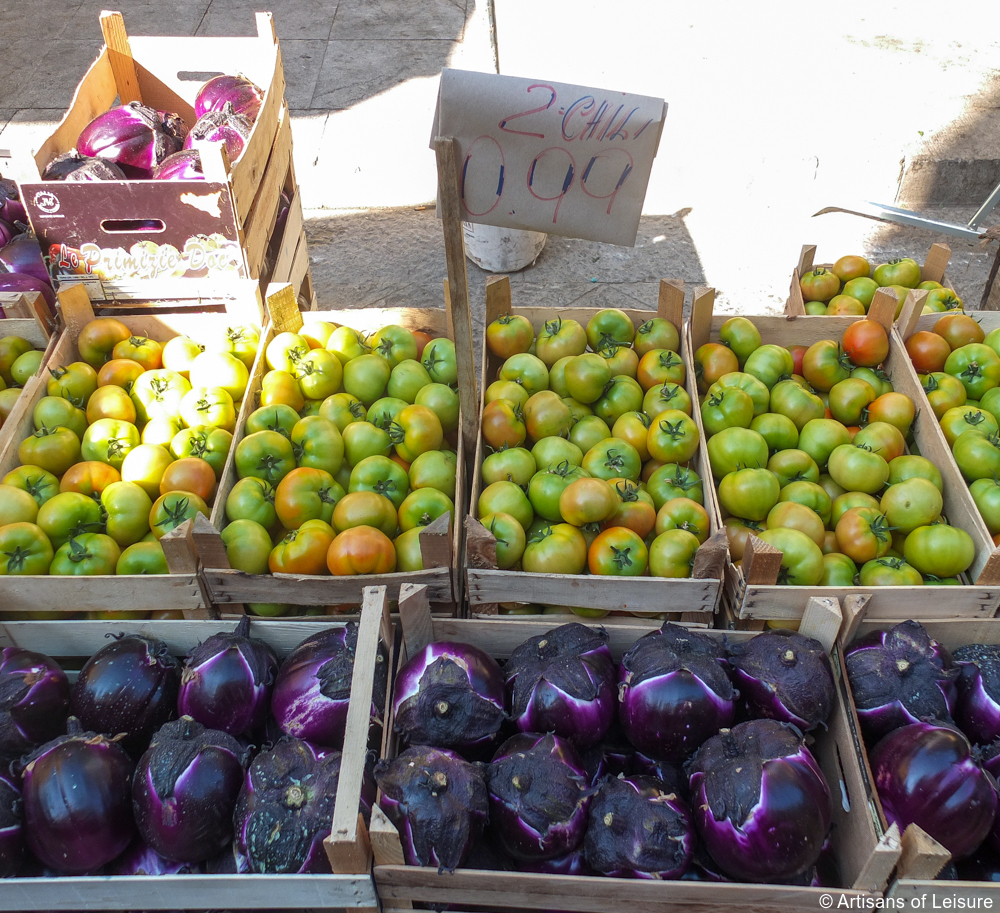 One of our favorite off-the-beaten-track sites in Sicily is Stanze al Genio in Palermo, a private, appointment-only museum featuring a collection of over 2,000 tiles from Sicily and Campania.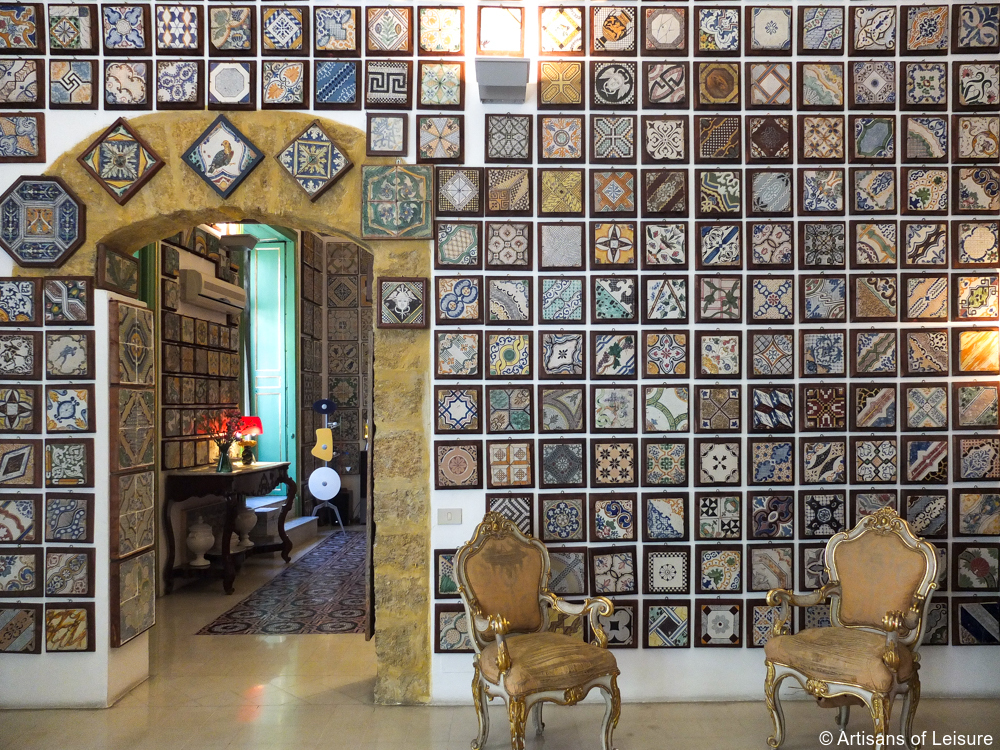 The Cathedral of Palermo is an architectural highlight.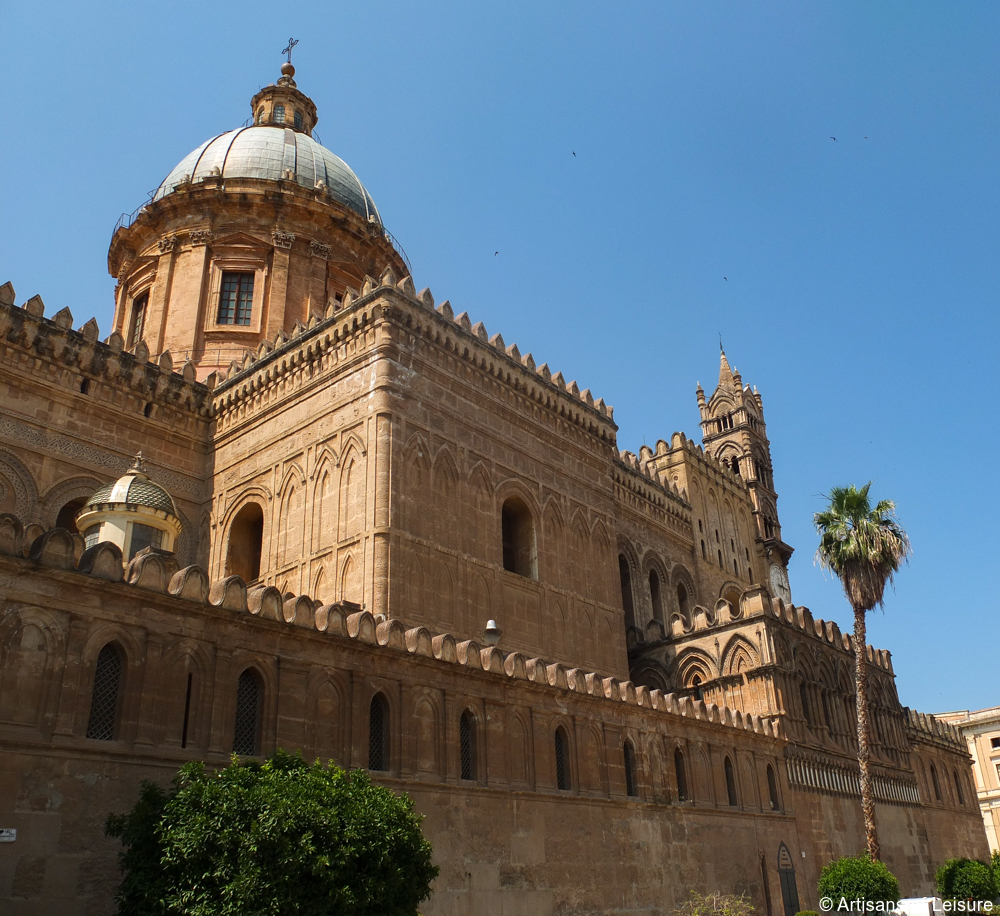 The Cappella Palatina inside Palermo's Norman Palace is a showpiece of craftsmanship and one of Sicily's gems. It's also a UNESCO World Heritage Site.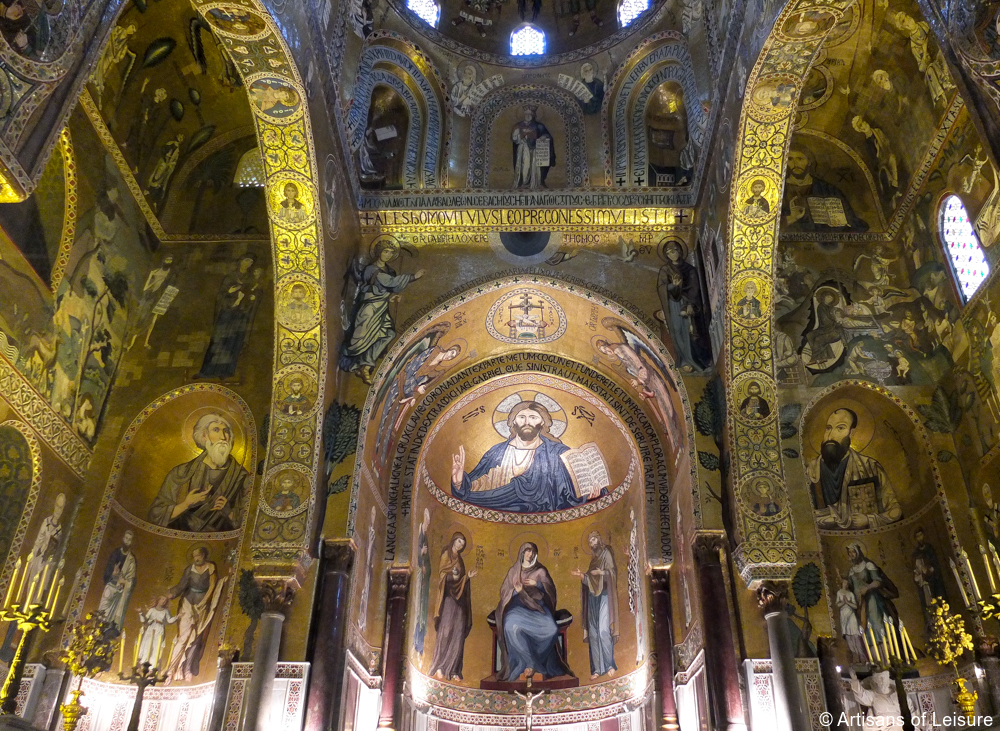 The Teatro Massimo is Italy's largest opera house. Upon request, Artisans of Leisure can take travelers behind the scenes of this magnificent late 19th-century building and arrange tickets to an evening performance.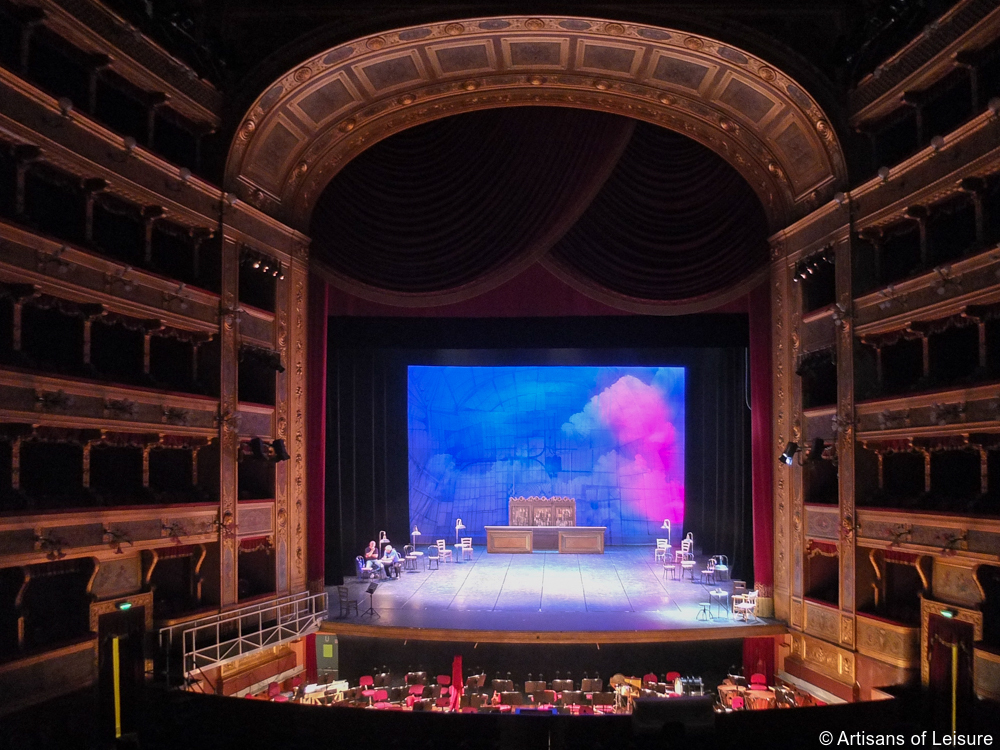 The seaside town of Cefalu is about an hour east of Palermo. In addition to a beautiful coastline, Cefalu has an impressive 12th-century Arab-Norman cathedral.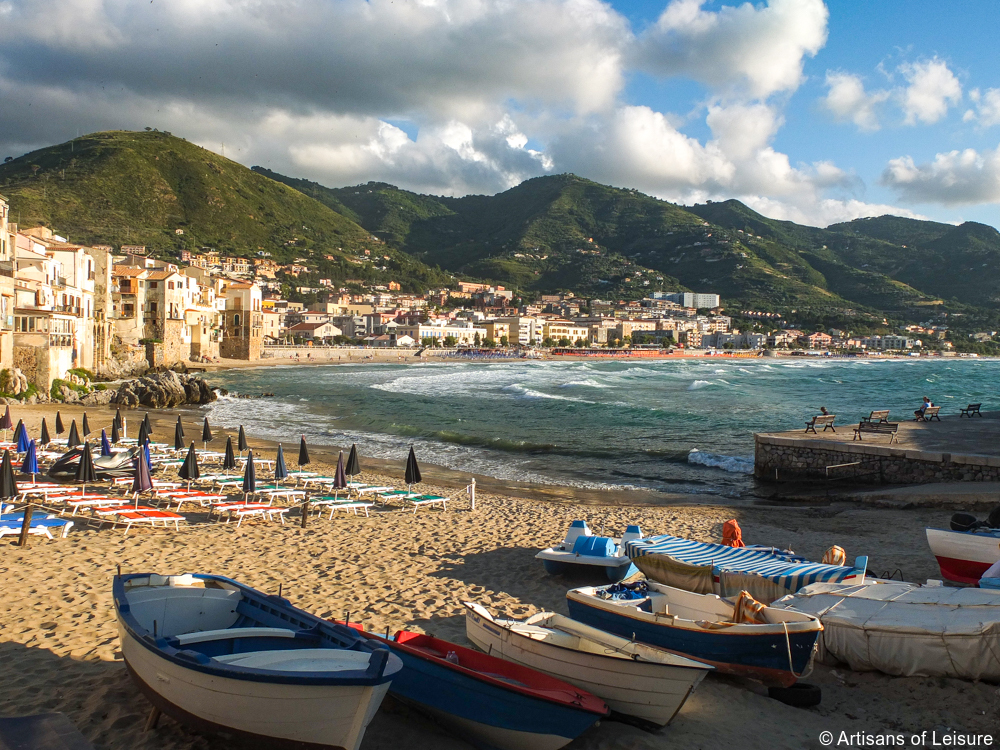 From Palermo, we continued to Erice. This medieval hilltop town has some of Sicily's best views from its perch 2,460 feet above sea level.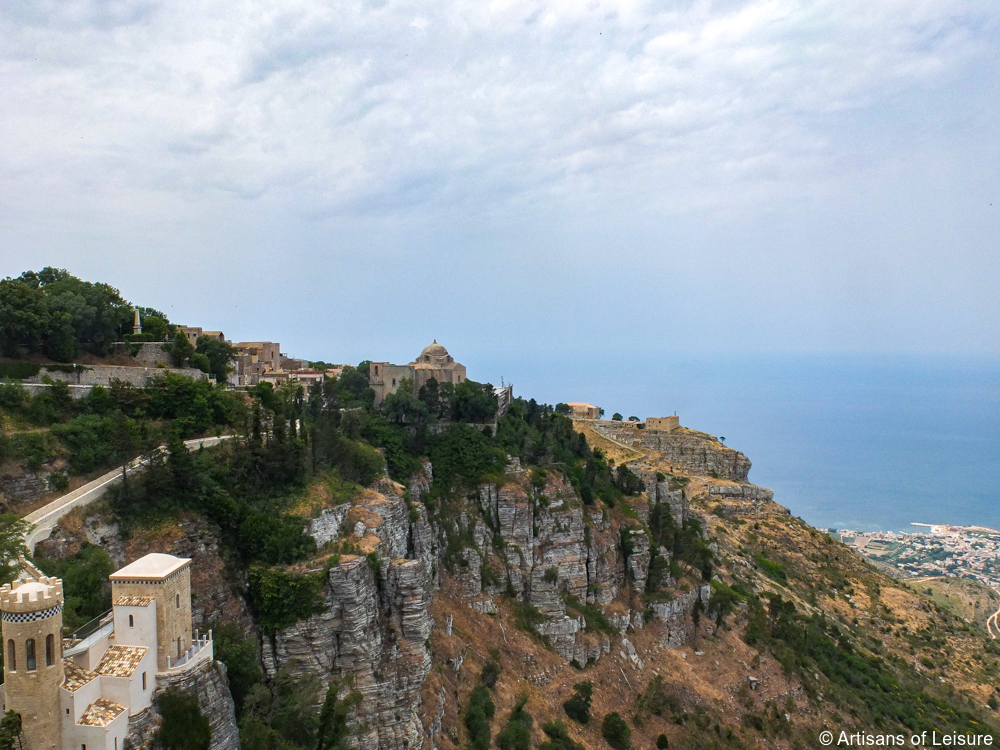 The influence of nearby Tunisia is evident in one of the region's culinary highlights: couscous alla Trapanese, which is perfumed with a tomato-rich fish broth and topped with fish.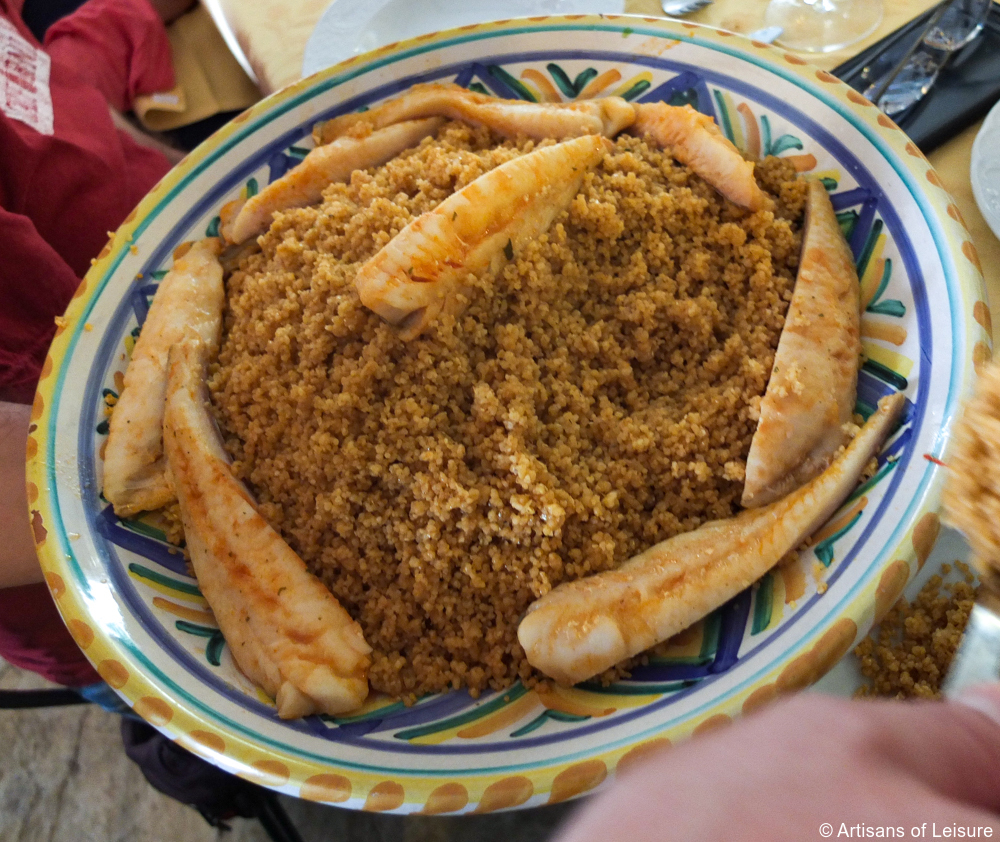 Another highlight is anything made by Maria Grammatico, who has perfected the art of marzipan and other confections over the past half-century from her pastry shop in Erice.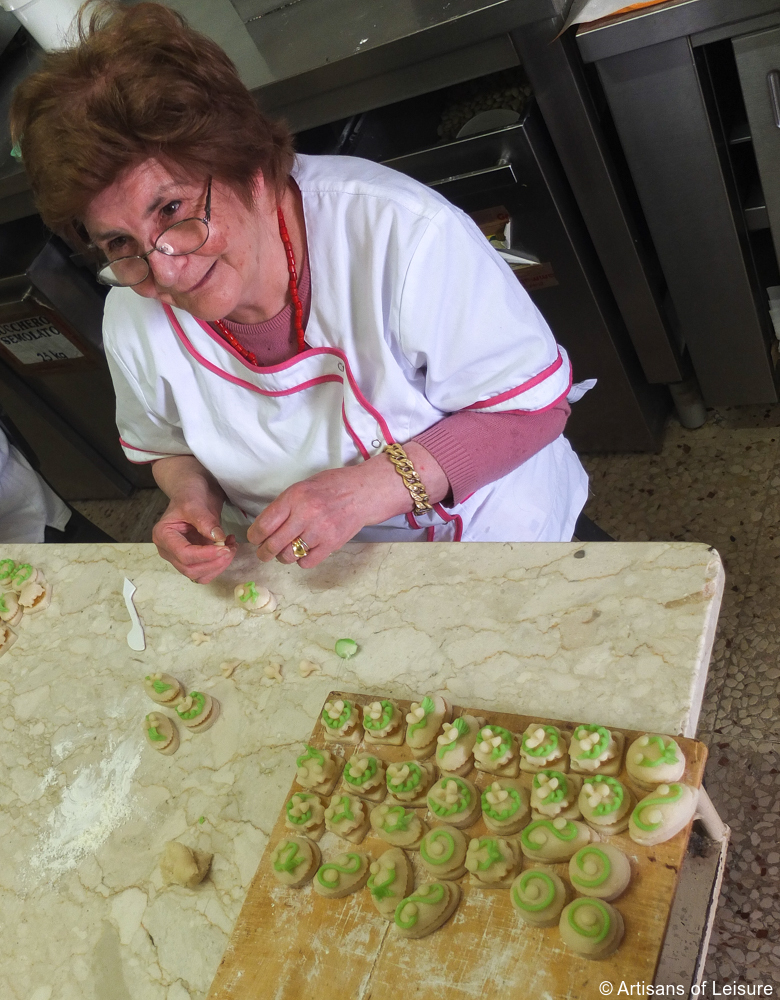 The city of Trapani is located below Erice. Fewer tourists visit Trapani, so it's easy to get a sense of local life just by walking around. We saw a soccer game unfold outside a church.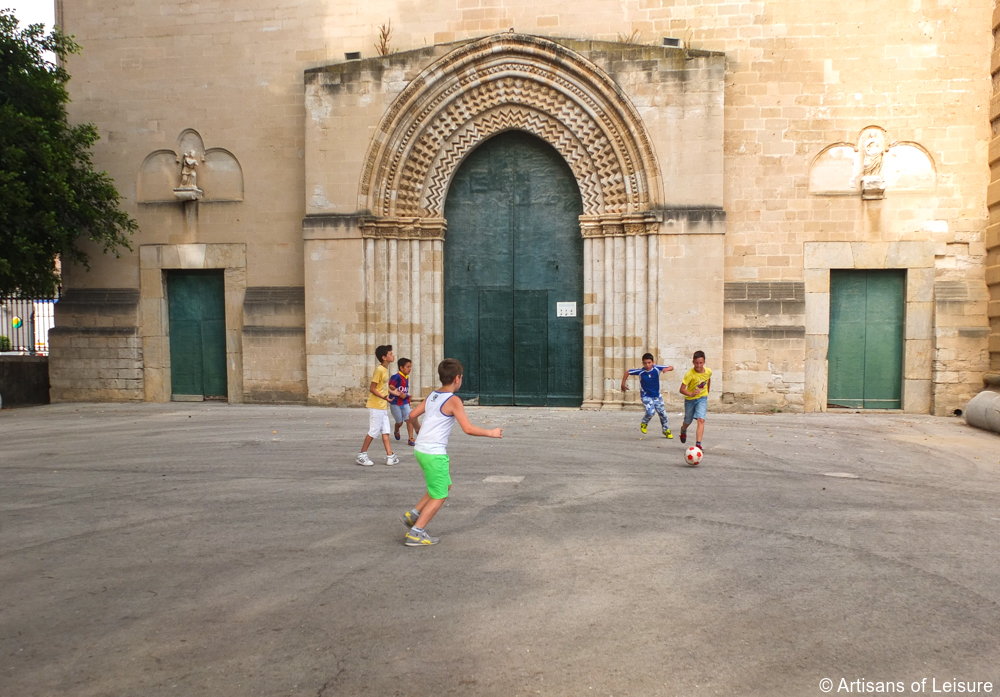 Trapani is particularly picturesque when viewed from the 17th-century Spanish watchtower on its waterfront. On the right side is the Mediterranean Sea, and on the left is the Tyrrhenian Sea.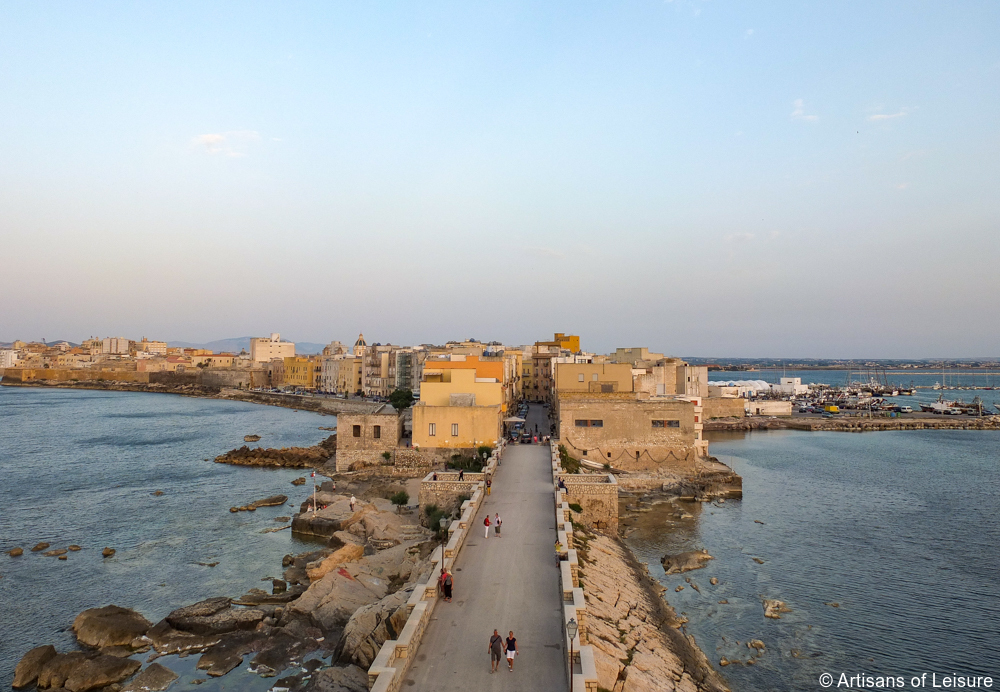 The area is also known for its excellent sea salt. The windmills dotting Trapani's salt pans date to medieval times.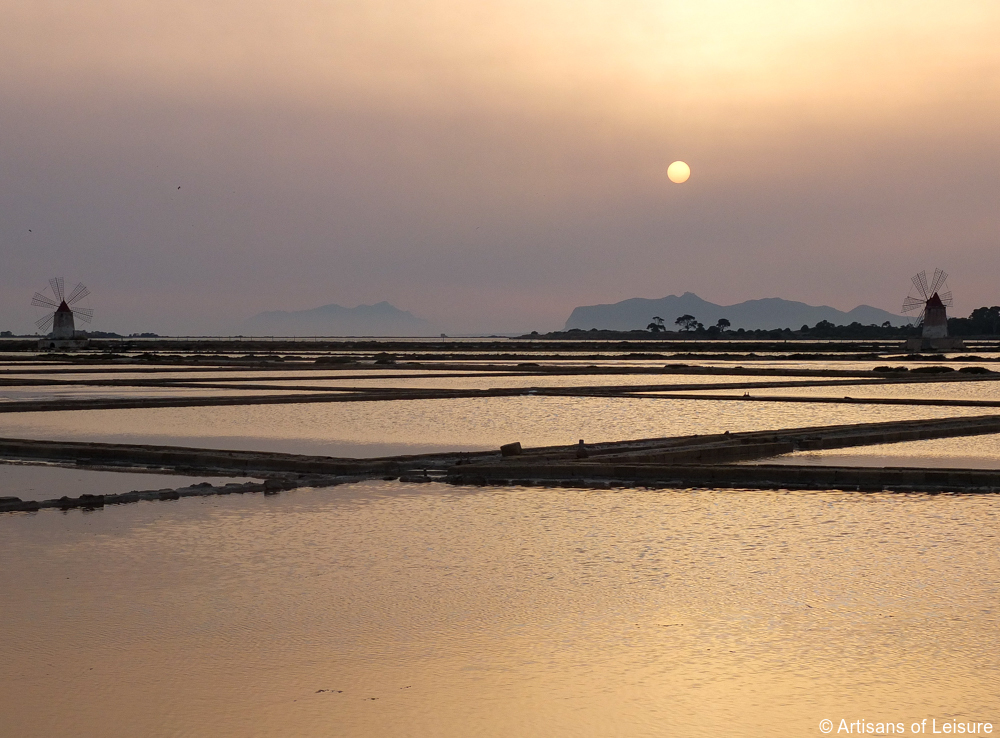 Paths divide the different salt-harvesting areas.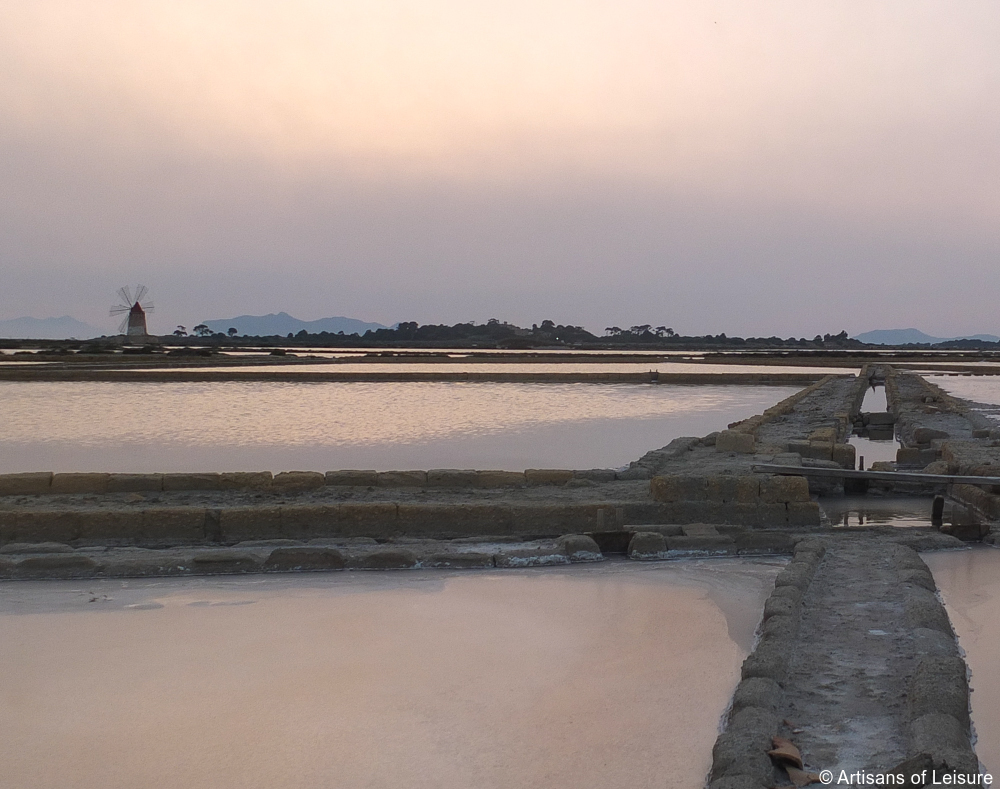 Artisans of Leisure can arrange private salt tastings in Trapani to learn about the harvesting process and explore how salt can bring out flavors in foods such as pineapple and melon.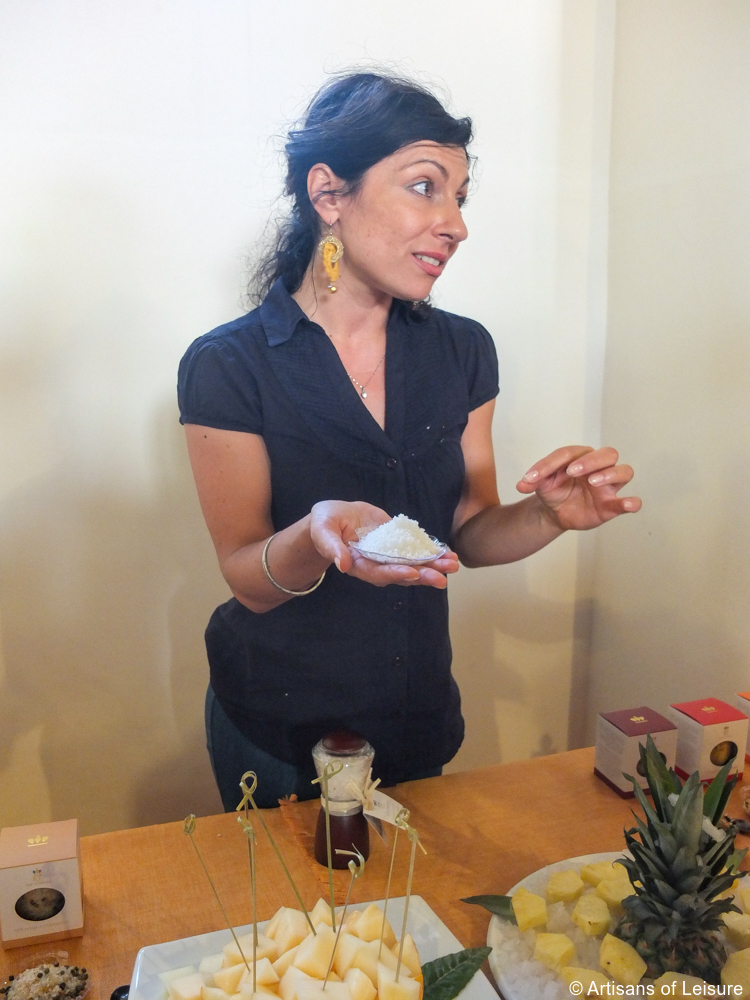 Trapani is close to the town of Marsala, which has a number of distinguished wineries. Artisans of Leisure arranges private tours and tastings at Italy's best wineries.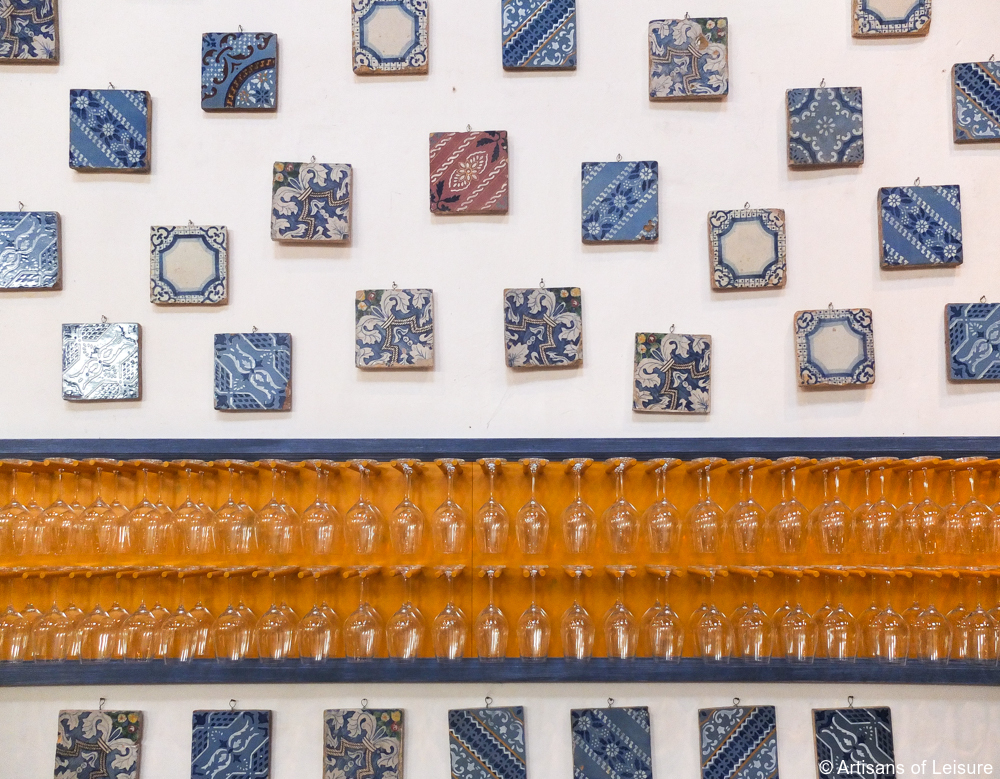 East of Trapani is Agrigento and the Valley of the Temples, a UNESCO World Heritage Site. The well-preserved Temple of Concordia is one of the highlights of the region. Built by the Greeks, it dates to the fifth century B.C. Our private tours in Agrigento and the Valley of the Temples are led by archaeologists.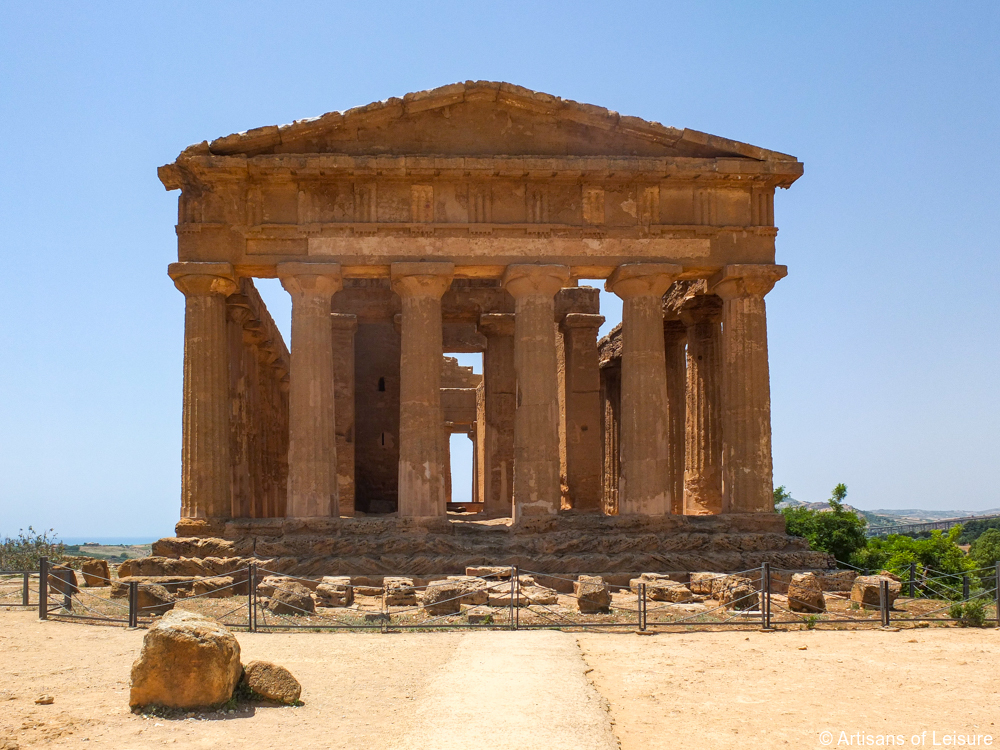 The Spanish introduced agaves and other plants from the Americas to Sicily in the 16th century.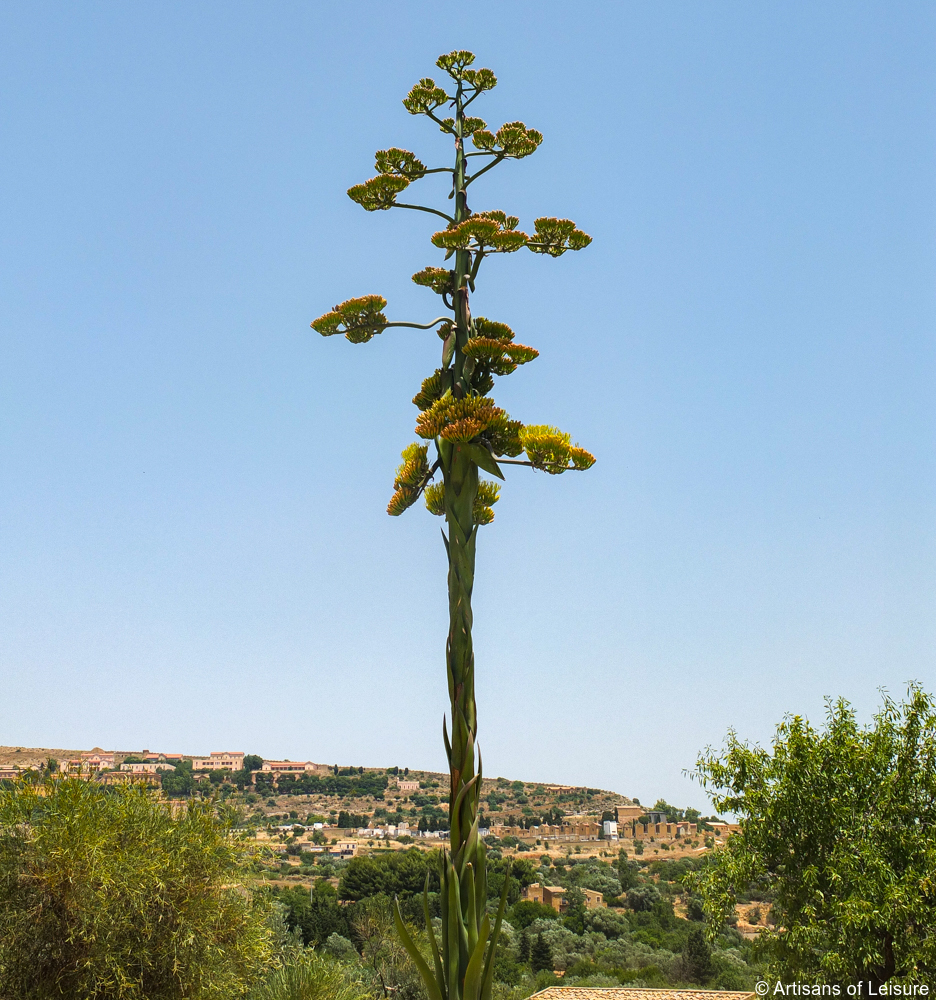 The Valley of the Temples also has its own impressive garden—Il Giardino della Kolymbetra—where Mediterranean plants such as these flowering artichokes fill the beautiful landscape.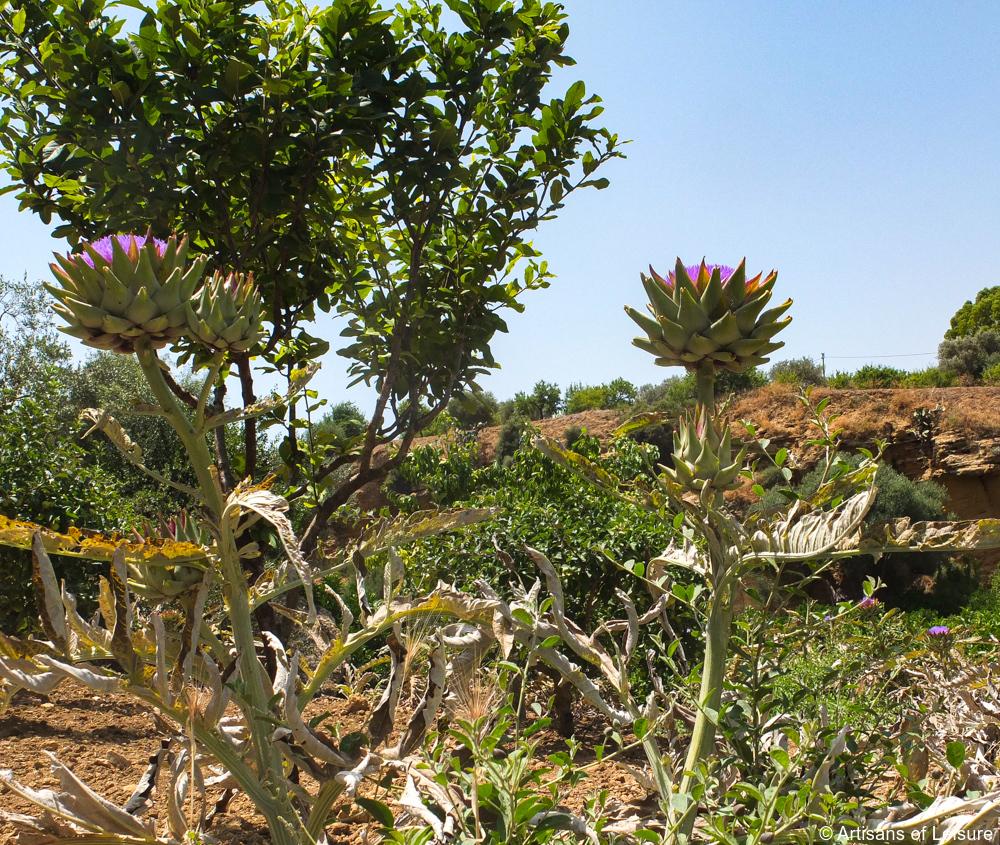 Artisans of Leisure can arrange a lunch in the garden featuring local specialties such as stuffed bread, caponata (eggplant relish), olives, fresh ricotta and seasonal fruit.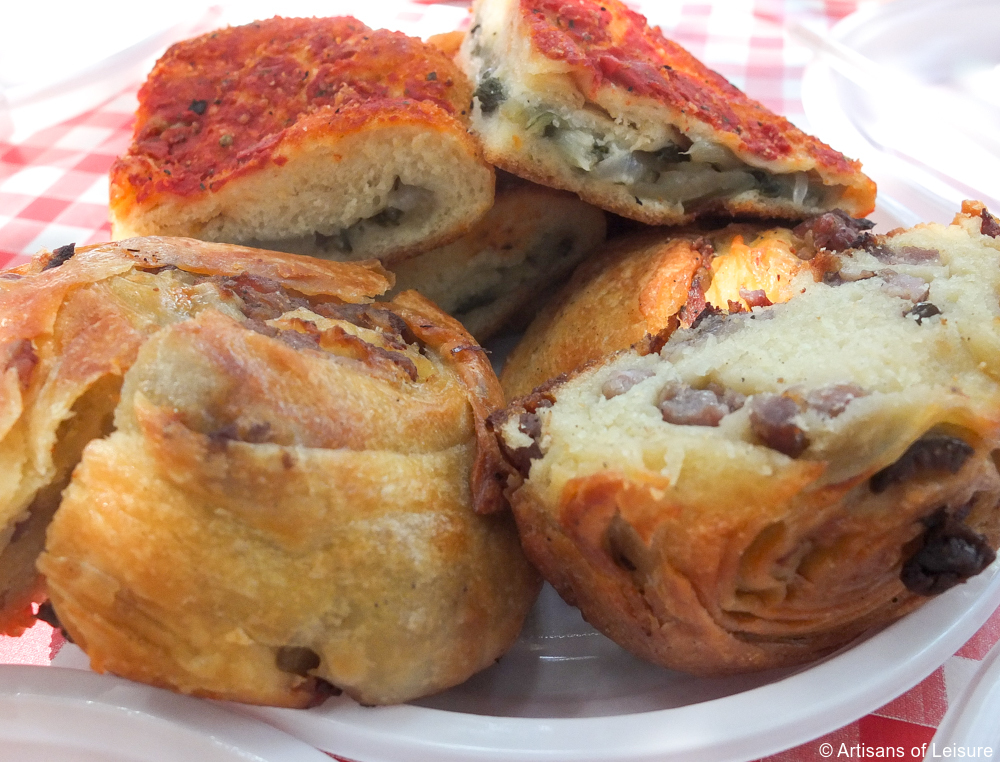 Almonds and pistachios are used extensively in Sicilian pastries, which vary according to region. These cookies are typical of Agrigento.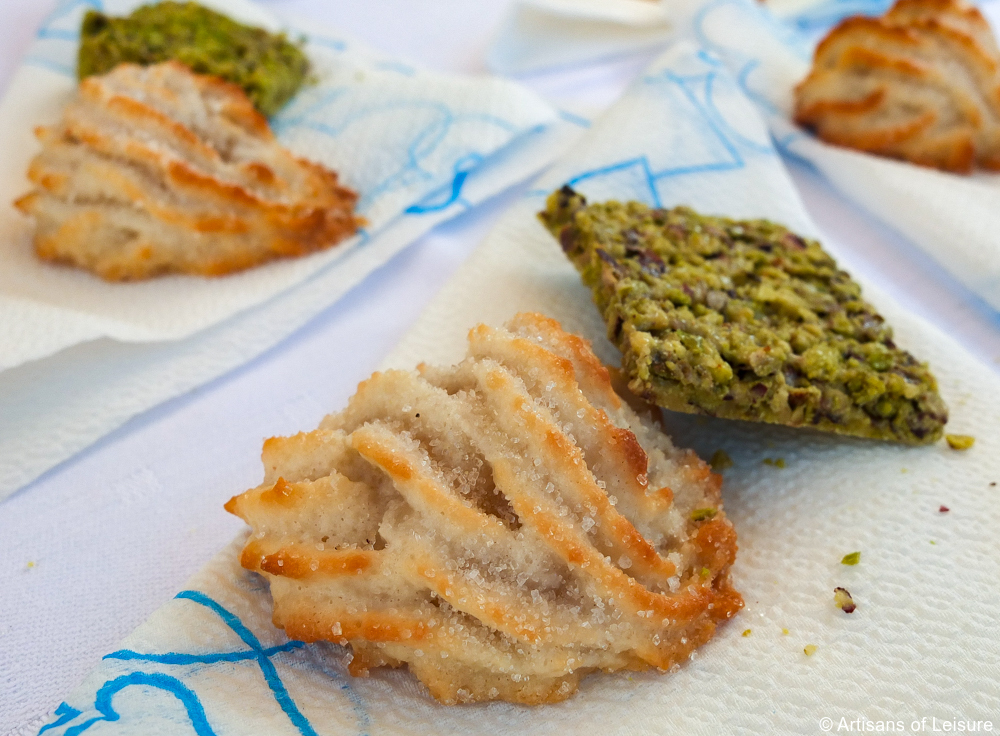 The city of Agrigento has a lot to offer as well, such as this stunning Baroque decoration inside the Cathedral of Agrigento.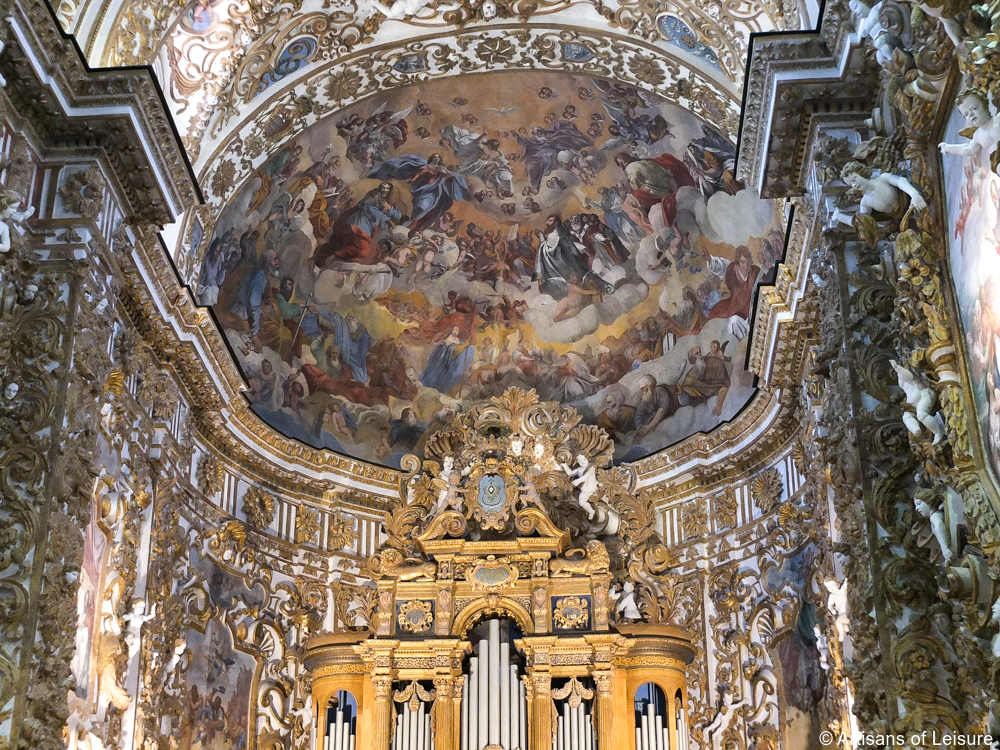 Some of the finest Baroque architecture in Sicily is in Ragusa Ibla, a UNESCO World Heritage-listed city near Agrigento.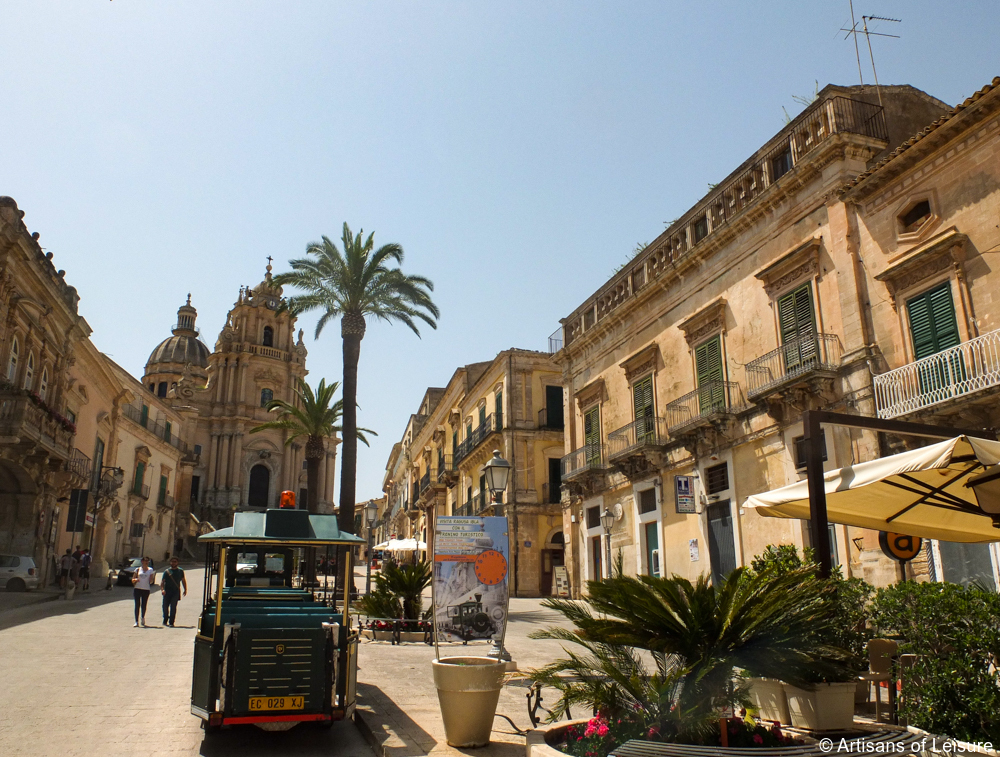 The palm tree-lined Giardino Ibleo is a peaceful place for a stroll in Ragusa Ibla.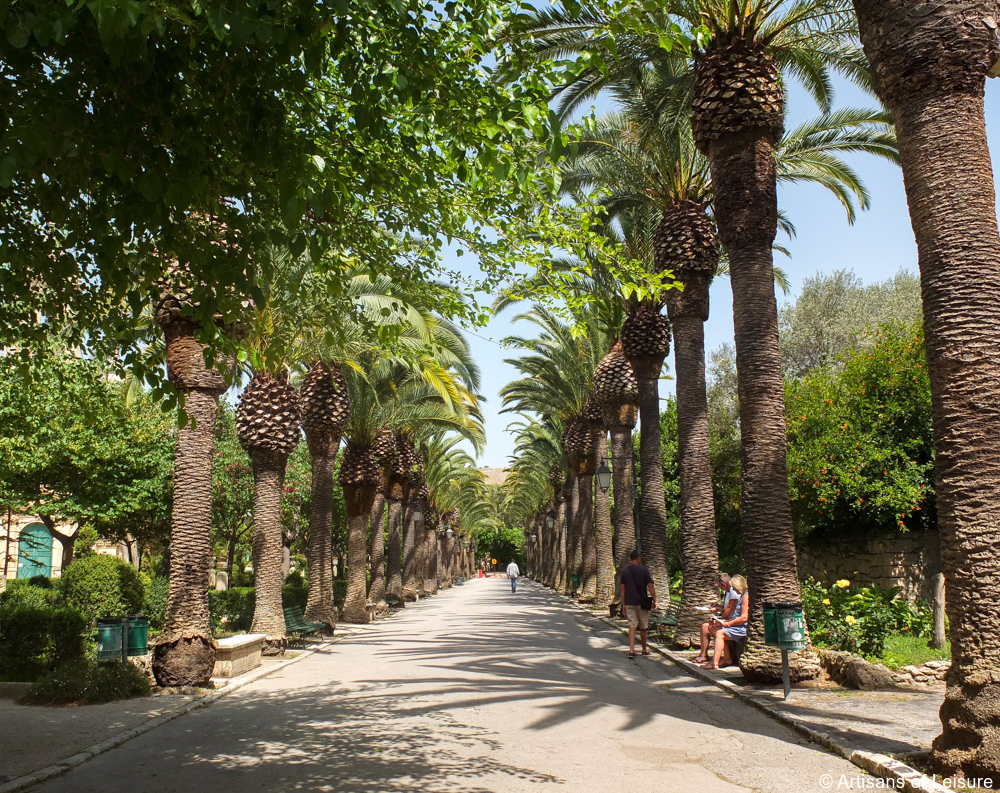 Not far from Ragusa, the seaside city of Syracuse is one of our favorite destinations in Sicily. The historic quarter of Ortygia is a UNESCO World Heritage Site.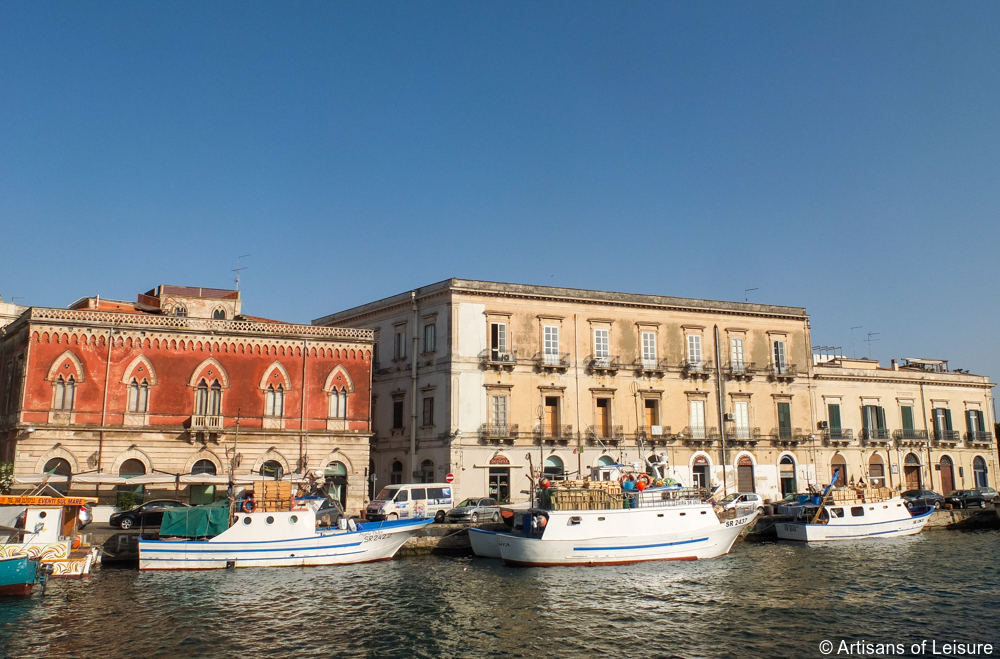 The nearby Etna region has a fascinating confluence of geology, botany, viticulture and history. Private excursions on Mount Etna—an active volcano—are a unique experience and a highlight of traveling in Sicily.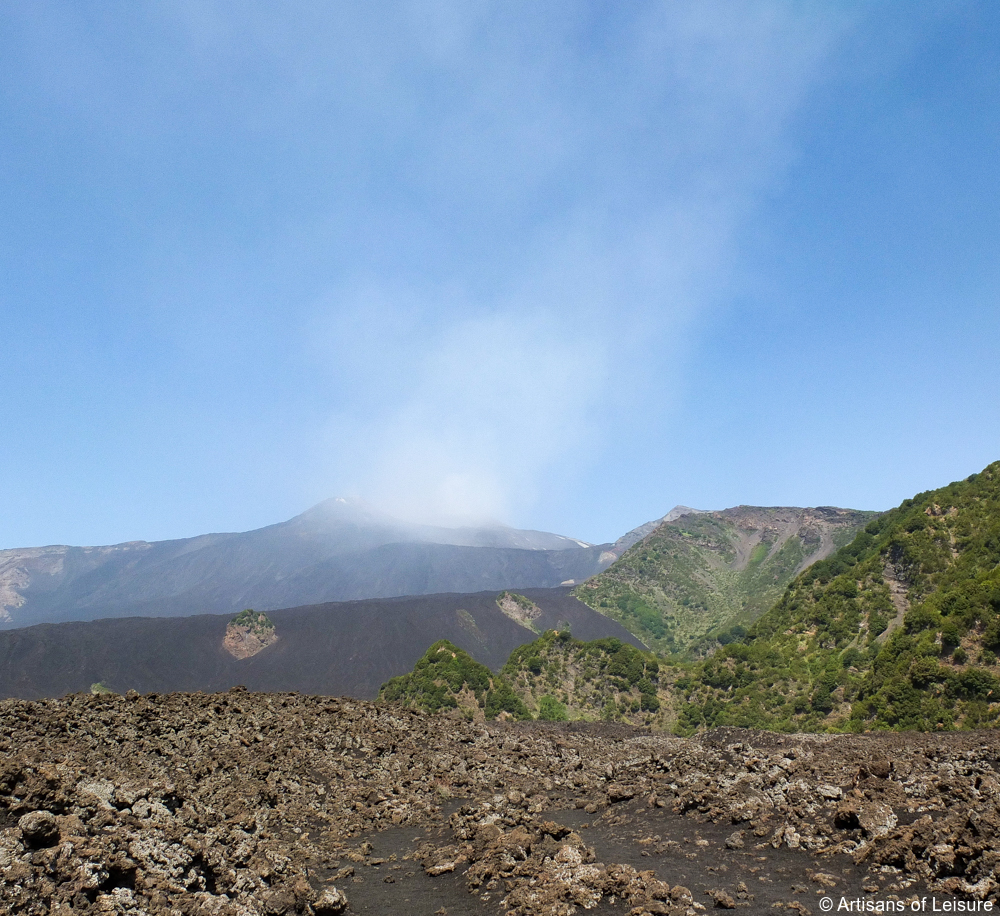 Our private Mount Etna tours are led by extremely knowledgeable naturalist guides.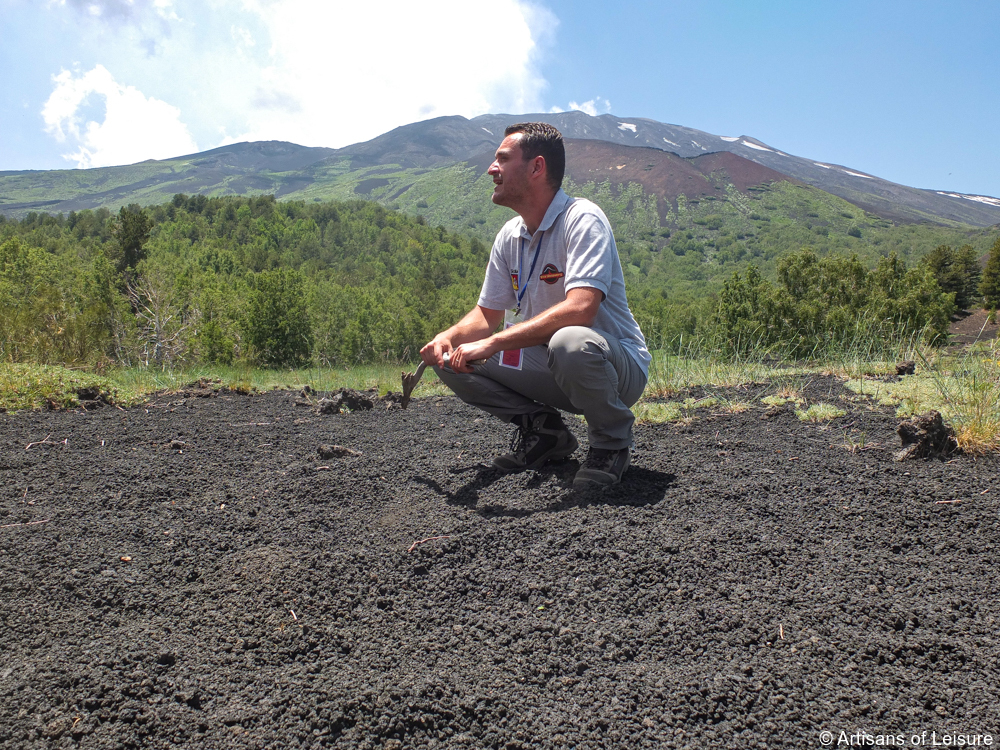 An unusual activity on Mount Etna is exploring lava tubes. Fascinating geological features provide amazing views.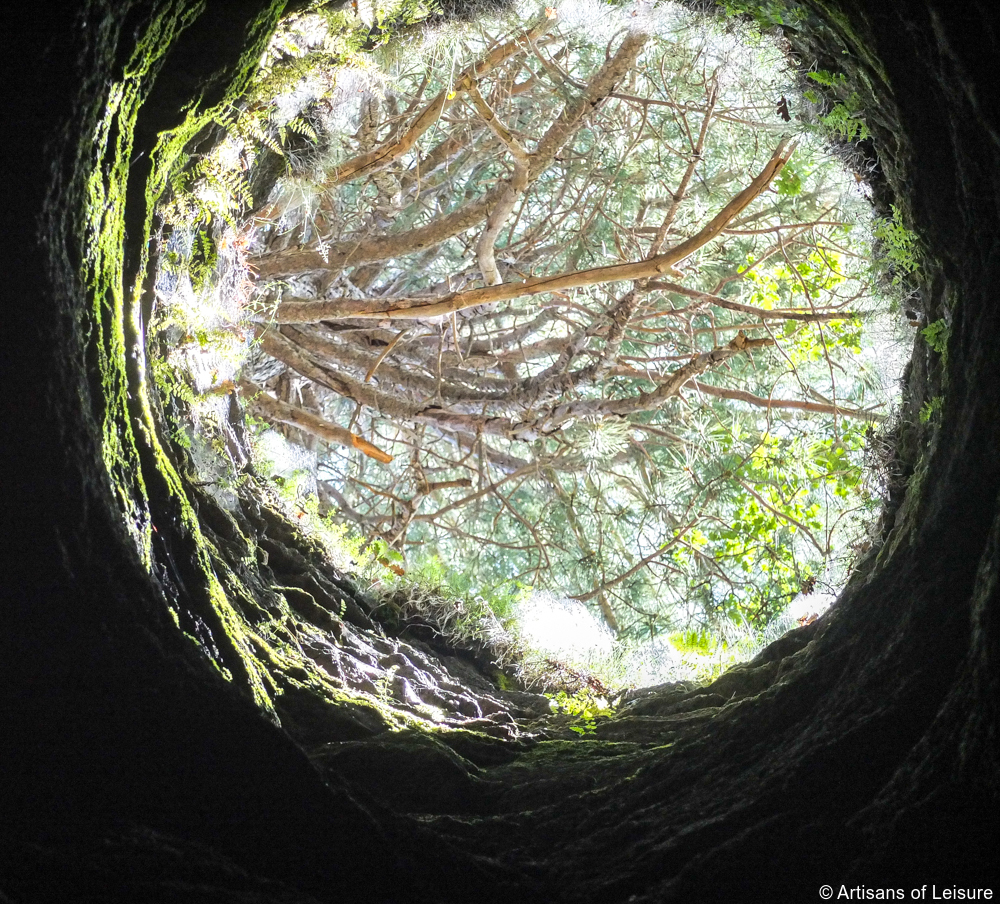 The surprisingly fertile volcanic soil on Mount Etna supports a diverse array of plants. The pink plants in this photo were used to make a type of bitters during Roman times.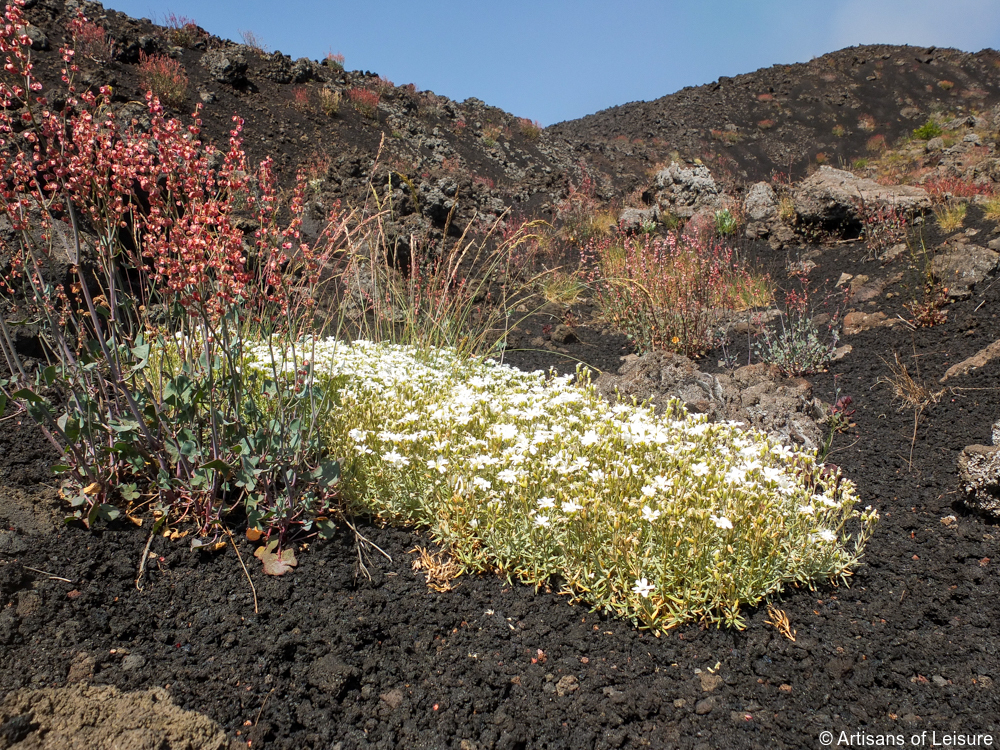 Artisans of Leisure excursions on Mount Etna often include lunch at a top local restaurant. In early summer, fried stuffed zucchini blossoms are a specialty.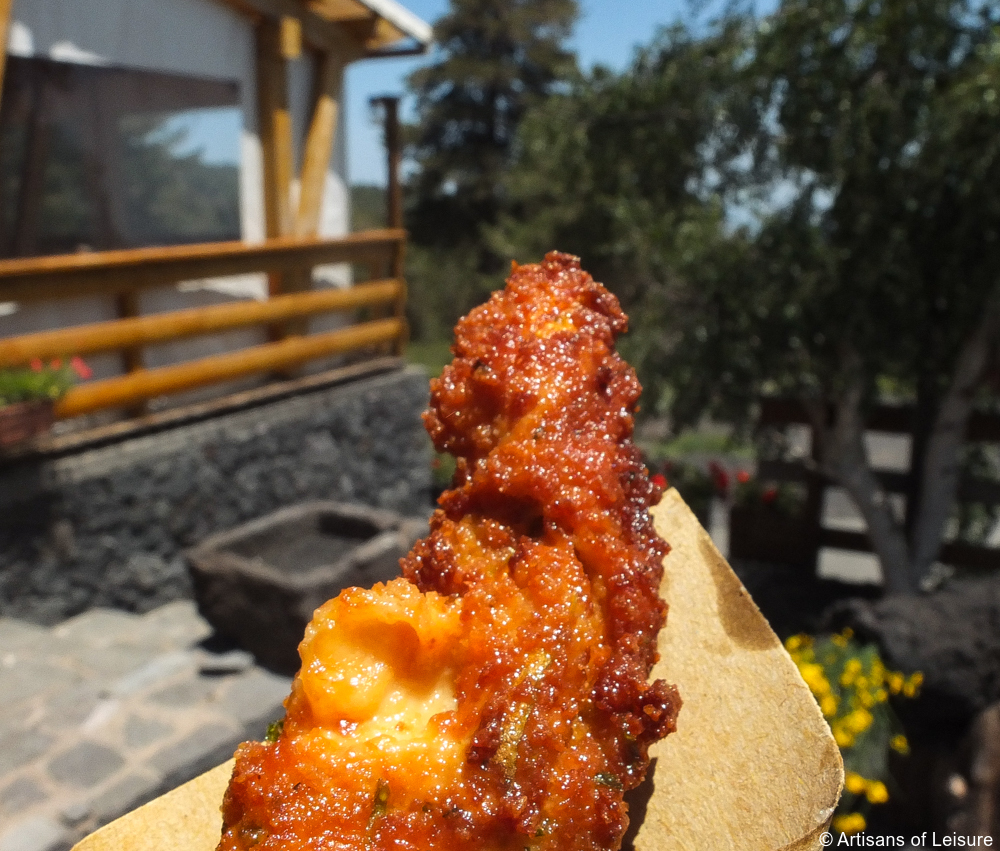 Any excursion to Mount Etna is incomplete without a visit to one of the acclaimed wineries on its slopes.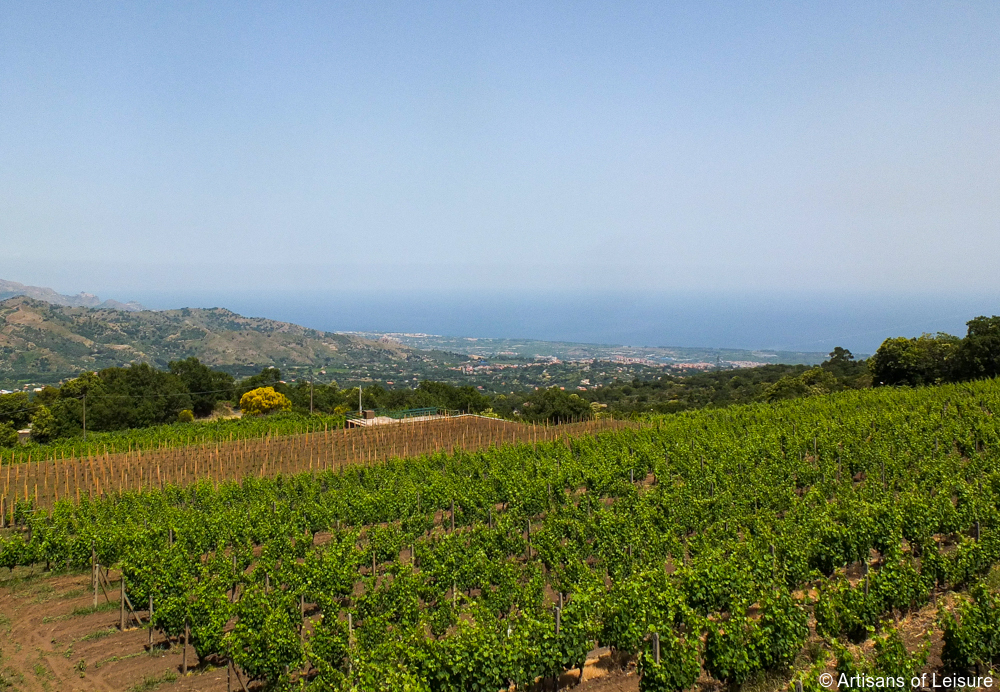 During tastings, Artisans of Leisure clients enjoy wine along with regional specialties such as cheese, olives, sun-dried tomatoes and marinated mushrooms.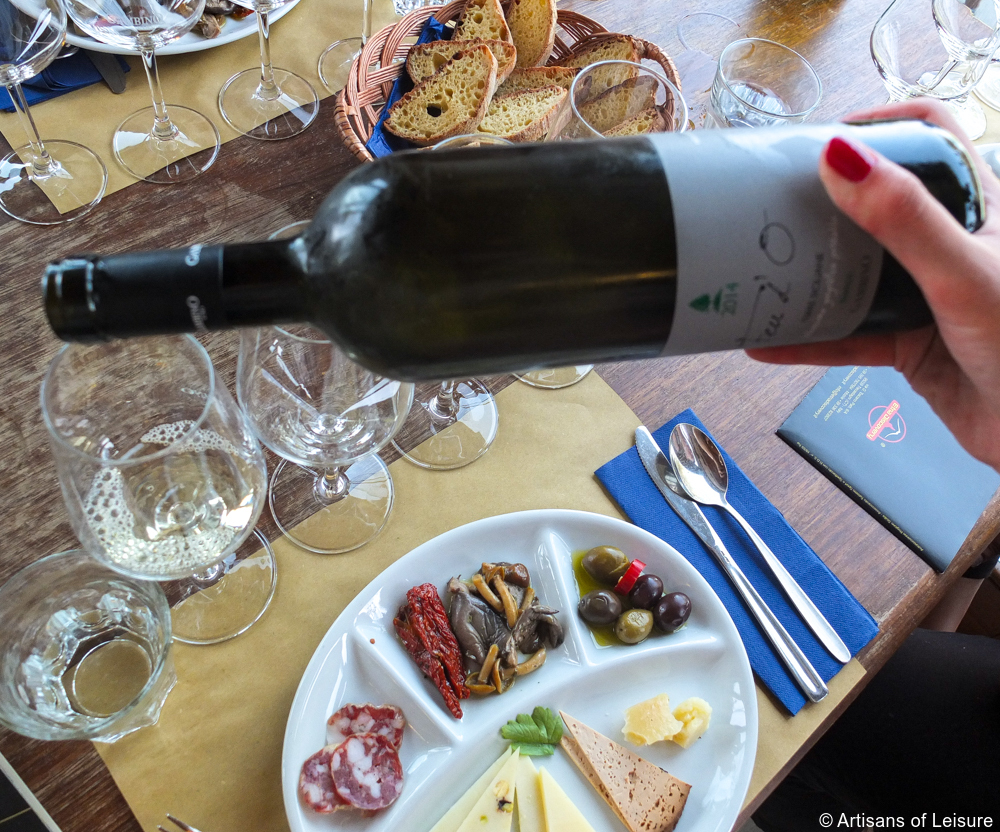 After a day on the volcano, the terrace of the luxurious Belmond Grand Hotel Timeo in Taormina is the perfect place to unwind while looking out over the Ionian Sea.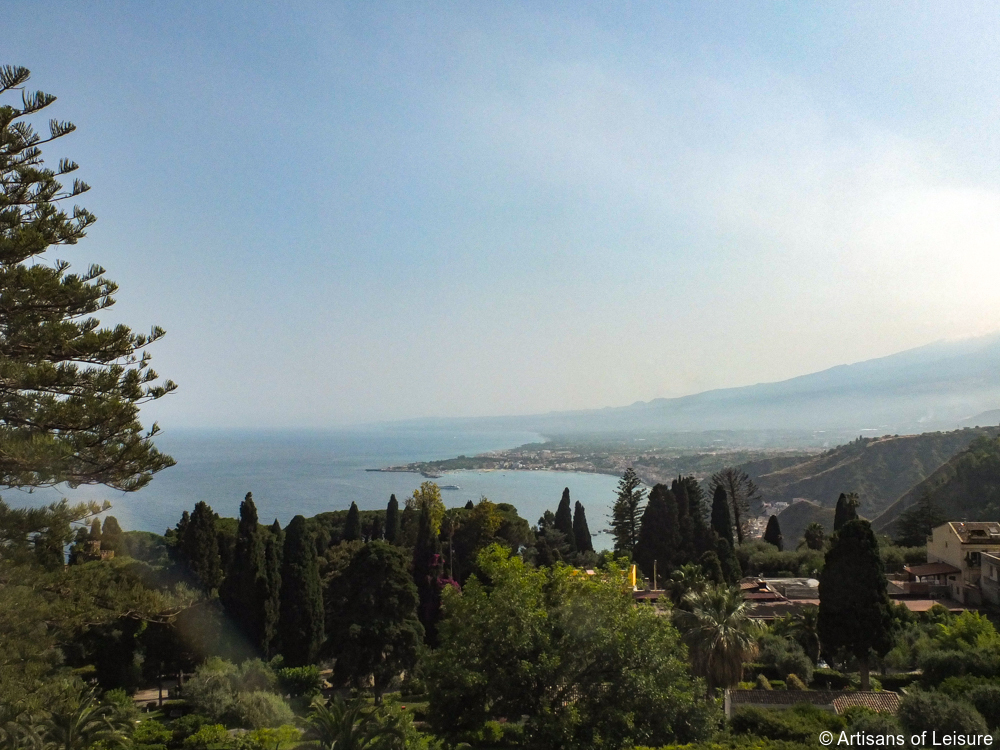 This is an ideal time to indulge in a coffee granita con panna—topped with a layer of cream—accompanied by a brioche roll.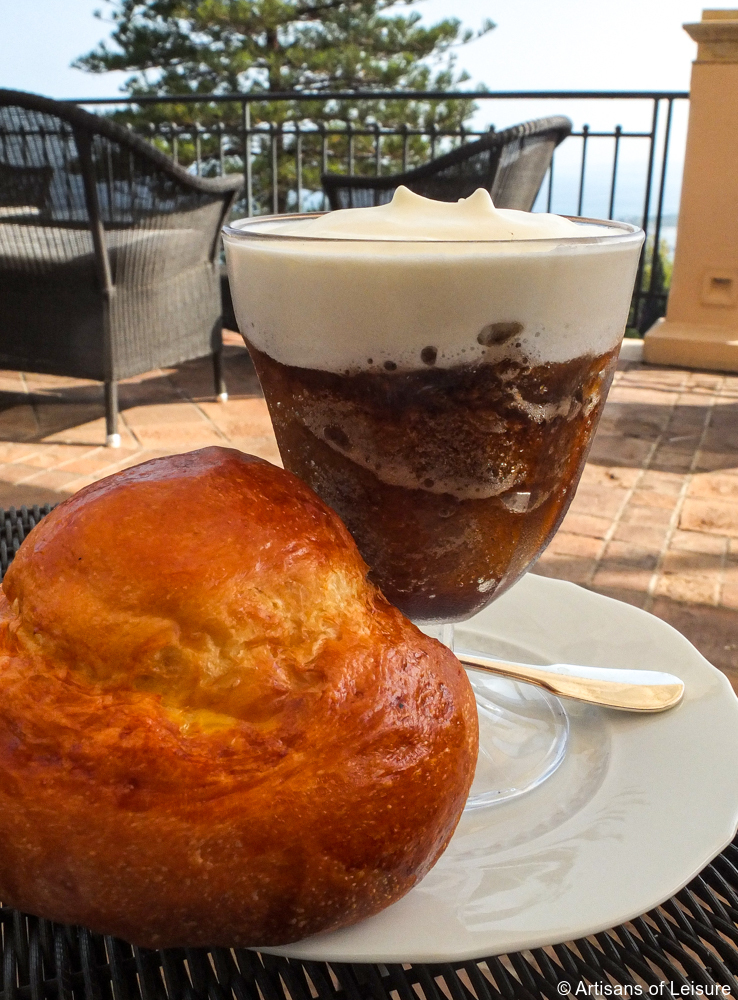 View Artisans of Leisure's private Italy tours, or contact one of our Sicily travel specialists to start planning.
Destinations: Europe, Italy, Sicily
Tags: architecture, art, Artisans of Leisure, cooking classes, cuisine, culinary tours, culinary travel, food, food and wine tours, food tours, Italy, Italy tours, Palermo, Sicily, Sicily cooking tours, Sicily tours, Taormina, tiles, UNESCO World Heritage Site