Highlights of Peru
(9 Days)
Lima, Sacred Valley, Machu Picchu, Cusco
Peru in a Week
(7 Days)
Lima, Sacred Valley, Machu Picchu, Cusco
Essence of Peru
(11 Days)
Lima, Sacred Valley, Machu Picchu, Cusco, Amazon
Family Tour of Peru
(8 Days)
Lima, Sacred Valley, Machu Picchu, Cusco
Journey Through Peru
(14 Days)
Lima, Sacred Valley, Machu Picchu, Cusco, Lake Titicaca, Arequipa, Colca Canyon
Luxury Active Tour of Peru
(9 Days)
Lima, Sacred Valley, Machu Picchu, Cusco
Best of Peru
(11 Days)
Lima, Sacred Valley, Machu Picchu, Cusco, Arequipa, Colca Canyon
Culinary Tour of Peru
(9 Days)
Lima, Sacred Valley, Machu Picchu, Cusco
Discover Peru
(9 Days)
Lima, Sacred Valley, Machu Picchu, Cusco, Paracas
Peru in Depth
(11 Days)
Lima, Sacred Valley, Machu Picchu, Cusco, Lake Titicaca
Luxuries of Peru
(9 Days)
Lima, Sacred Valley, Machu Picchu, Cusco, Luxury Train (Lake Titicaca)
Exclusive Inca Trail
(10 Day)
Sacred Valley, Inca Trail, Machu Picchu, Cusco
Multi-country Tours
Exclusive Galapagos & Peru
(13 Days)
Galapagos cruise (6 nights), Quito, Cusco, Machu Picchu
Best of Peru & the Galapagos
(14 Days)
Lima, Sacred Valley, Machu Picchu, Cusco, Quito, Galapagos Islands
Highlights of Colombia & Peru
(12 Days)
Bogota, Cartagena, Lima, Sacred Valley, Machu Picchu, Cusco
Grand Tour of South America: Argentina, Chile & Peru
(27 days)
Buenos Aires, Iguazu Falls, Bariloche, El Calafate, Torres del Paine, Santiago & Valparaiso, Atacama Desert, Lima, Sacred Valley, Machu Picchu, Cusco


Grand Tour of South America: Argentina, Chile & Peru
(27 Days - Departs Daily on a Private Basis)
Buenos Aires, Iguazu Falls, Bariloche, El Calafate, Torres del Paine, Santiago & Valparaiso, Atacama Desert, Lima, Sacred Valley, Machu Picchu, Cusco
This exclusive, comprehensive private South America tour was designed for travelers who want to experience the best of Argentina, Chile and Peru. It features the top highlights in each country, including spectacular natural attractions, wonderful cities and incomparable Inca ruins. Completing the experience are private touring with expert local guides and accommodation at the finest and most exclusive hotels, lodges and resorts in each destination.
Begin in vibrant Buenos Aires, Argentina. With your private guide and driver, visit the city's most evocative neighborhoods such as San Telmo, La Boca, Palermo and Puerto Madero, and see highlights around the city such as the Plaza de Mayo, Casa Rosada and Recoleta Cemetery. Visit local museums according to your interests, such as the Evita Museum or the MALBA museum of Latin American art. One evening, attend a top-rated tango performance at an intimate, upscale dinner theater. Also enjoy time to take advantage of the exciting contemporary art and design scene, world-class restaurants and great shopping. One day, take a private excursion to an estancia (ranch) in the pampas to learn about gaucho culture and experience the traditional estancia lifestyle. Alternatively, take a private excursion to Tigre and the Parana River Delta to enjoy a relaxing private cruise on the canals, passing gardens and vacation houses.
Next, fly to Iguazu Falls, one of the most spectacular natural attractions in the world. Stay in a private villa at Awasi, an exclusive luxury lodge in the rainforest on the Argentine side of the falls. With your private guide, venture onto catwalks to see the most breathtaking sections of the waterfall, such as the thundering Garganta del Diablo ("Devil's Throat"). Also venture to the Brazilian side for a private boat excursion to the base of the falls. Depending on timing and interests, relax in your private plunge pool at Awasi or enjoy additional lodge-based activities such as kayaking on the river, hiking and birding in the rainforest, seeing the UNESCO-listed ruins of Jesuit missions or visiting a local indigenous community. Alternatively, stay at Belmond Hotel das Cataratas, a grand historic hotel surrounded by jungle and wildlife that's a short walk from the Brazilian side of Iguazu Falls. Upon request, we can also arrange scenic helicopter flights over Iguazu Falls.
Continue to Bariloche, a resort town in the beautiful Lake District of northern Patagonia. Stay in the legendary Llao Llao Hotel, and enjoy spectacular views of the mountains and lakes in the surrounding Nahuel Huapi National Park. With your guide, enjoy activities according to your interests, such as walks in the native forest, a private cruise on the deep blue waters of Lake Nahuel Huapi, and a gourmet meal of local food and wine.
Next, fly to El Calafate to experience southern Patagonia's vast open steppe and the impressive peaks, glaciers and pale blue lakes of Los Glaciares National Park. One day, visit magnificent Perito Moreno Glacier—one of the few advancing glaciers in the world—to see (and hear) icebergs calving from it, and perhaps opt to take a guided walk on top of the glacier itself. If desired, also enjoy exciting lodge-based activities, such as hiking, mountain biking, birdwatching and horseback riding.
Transfer overland to Torres del Paine National Park in the southern Patagonia region of Chile. One of the most spectacular landscapes in South America, the park is a wonderland of spiky mountains, blue glaciers, sapphire lakes and dense forests. Choose daily excursions according to your interests, such as scenic walks and hikes, wildlife viewing, bird watching, photography safaris, kayaking and boat rides on glacial lakes, visiting a typical estancia, barbecue lunches, mountain biking and horseback riding.
Continue to Santiago, a historic city with unforgettable views of the Andes mountains. Take an excursion to Valparaiso, stopping en route for wine tasting at a top winery in the Casablanca Valley, one of Chile's best regions for Sauvignon Blanc, Chardonnay and Pinot Noir wines. Continue to Valparaiso, an unusual city built on hills overlooking the Pacific Ocean and a UNESCO World Heritage Site. Explore the labyrinthine streets of the most colorful cerros (hills), visit notable museums, and perhaps take one of the funiculars that connect the upper and lower parts of the city.
Next, visit the Atacama Desert in northern Chile, a vast region of remarkable landscapes, including salt flats, sand dunes, hot springs, geysers and volcanoes. Choose from daily excursions and activities such as seeing the Valley of the Moon, exploring different sections of the National Flamingo Reserve, walking on sand dunes, bathing in hot springs, stargazing in the incredibly clear and dark night sky, visiting traditional villages, seeing pre-Columbian fortresses, learning to identify ancient petroglyphs, mountain biking, horseback riding and venturing to the altiplano at dawn to watch the El Tatio geysers erupt.
Return to Santiago, and enjoy private touring of highlights such as the Plaza de Armas, Mercado Central, La Chascona (Pablo Neruda's house), the Chilean Museum of Pre-Columbian Art, beautiful colonial architecture, exclusive shops and historic neighborhoods.
Next, fly to Lima, the cosmopolitan capital of Peru. Enjoy in-depth private touring focusing on the cultural and culinary highlights of Lima, such as visiting the impressive historic district (a UNESCO World Heritage Site), seeing spectacular pre-Columbian art collections, and taking a tasting tour through the city's best food markets. Private cooking lessons to learn to prepare delicious Peruvian specialties can also be arranged, upon request.
Next, fly to Cusco, and transfer through the countryside to the beautiful Sacred Valley (Urubamba Valley), a river valley with the high peaks of the Andes towering overhead. During private touring with your own guide and driver, experience the best of the local culture, such as visits to indigenous markets and villages, meetings with renowned local weavers and artisans, and tours of outstanding Inca archaeological sites such as Ollantaytambo, Moray and Pisac. Perhaps also visit terraced salt evaporation ponds at Maras to learn how this natural resource is harvested by local people. Upon request, Artisans of Leisure can arrange additional activities such as pottery and weaving workshops, a private cooking lesson, a traditional pachamanca meal, and soft-adventure activities including day hikes, river rafting, horseback riding and mountain biking.
Spend one night near the breathtaking Inca ruins of Machu Picchu, a UNESCO World Heritage Site. While touring Machu Picchu's terraces, plazas and stone structures with your private guide, learn about the fascinating history of the site, and take in unforgettable panoramas of the Andes and the jungle. If desired, Artisans of Leisure can also arrange for you to climb Huayna Picchu, the steep mountain on the site that has Inca-built stairs to the top.
Return to Cusco aboard the luxurious Hiram Bingham train. Stay in Cusco's most exclusive luxury hotel—a colonial-era palace with oxygenated rooms—in the heart of this fascinating UNESCO World Heritage-listed city. During private touring with your guide, walk through Cusco's narrow streets, and learn about the Inca and Spanish colonial history of the city. Opt to see important archaeological sites just outside the city, such as Sacsayhuaman. Also visit markets, galleries, boutiques and the best artisan workshops. In the evenings, enjoy dining reservations at Cusco's top restaurants.
On the final day, fly back to Lima, where you will be assisted to the international terminal for your onward flight.
All touring is flexible and customized to your interests, and accommodation is in top rooms at the best luxury lodges and hotels in each destination.
Itinerary Overview
Day 1

Arrive Buenos Aires, Argentina

Private arrival transfer to hotel for 3 nights

Day 2

Buenos Aires

Full-day private tour. Evening dinner tango performance, including transfers

Day 3

Buenos Aires & environs

Private city touring or excursion to the Pampas or Tigre and the Parana Delta

Day 4

Buenos Aires – Iguazu Falls

Private transfer to the airport for flight to Iguazu Falls (flight not included in cost). Afternoon touring of falls en route to lodge or hotel for 2 nights

Day 5

Iguazu Falls

Private touring

Day 6

Iguazu Falls – Bariloche

Private transfer to airport for flights to Bariloche (flights not included in cost). Private arrival transfer to resort for 3 nights

Day 7

Bariloche

Full-day private tour, including private boat ride

Day 8

Bariloche

Morning private scenic tour. Afternoon at leisure to enjoy resort's facilities

Day 9

Bariloche – El Calafate

Private transfer to airport for flight to El Calafate (flight not included in cost). Transfer to lodge for 2 nights. Afternoon lodge-based activities as time permits

Day 10

El Calafate & Los Glaciares National Park

Full-day private excursion to Perito Moreno Glacier, including mini-trekking on the glacier or short cruise on Lago Argentino

Day 11

El Calafate – Torres del Paine, Chile

Private overland transfer to lodge for 3 nights

Day 12

Torres del Paine

Full-day private excursion in Torres del Paine National Park

Day 13

Torres del Paine

Private lodge-based touring and activities

Day 14

Torres del Paine – Santiago

Private transfer to airport for flight to Santiago (flight not included in cost). Private arrival transfer to hotel for 2 nights

Day 15

Santiago & Valparaiso

Full-day private excursion to Valparaiso and optional winery visit

Day 16

Santiago – Atacama Desert

Private transfer to airport for flight to Calama (flight not included in cost). Private arrival transfer to lodge for 3 nights

Day 17

Atacama Desert

Private lodge-based touring and activities, including options for hiking

Day 18

Atacama Desert

Option for early-morning excursion to the El Tatio geysers field. Continue private lodge-based touring and activities

Day 19

Atacama Desert – Santiago

Private transfer to airport for flight to Santiago (flight not included in cost). Private arrival transfer to hotel for 1 night

Day 20

Santiago – Lima, Peru

Morning private city tour. Afternoon private transfer to airport for flight to Lima (flight not included in cost). Private arrival transfer to hotel for 2 nights

Day 21

Lima

Full-day culinary and cultural touring

Day 22

Lima – Cusco – Sacred Valley

Private transfer to airport for flight to Cusco. Private arrival transfer to Sacred Valley hotel for 2 nights, with touring en route

Day 23

Sacred Valley

Full-day private tour

Day 24

Sacred Valley – Machu Picchu

Private transfer to Ollantaytambo train station for Vistadome train to Machu Picchu. Arrival transfer to hotel for overnight. Afternoon private tour of Machu Picchu

Day 25

Machu Picchu – Cusco

Morning private touring and hiking. Afternoon luxury Hiram Bingham train to Cusco. Private arrival transfer to hotel for 2 nights

Day 26

Cusco

Full-day private tour of Cusco and nearby ruins

Day 27

Cusco – Depart Lima

Private transfer to airport for flight to Lima. Airport assistance to connecting departure flight
Hotels
| | |
| --- | --- |
| Buenos Aires: | Palacio Duhau - Park Hyatt Buenos Aires, Four Seasons Hotel Buenos Aires or Alvear Palace |
| Iguazu Falls: | Awasi Iguazu or Belmond Hotel das Cataratas |
| Bariloche: | Llao Llao Hotel & Resort |
| El Calafate: | Eolo |
| Torres del Paine: | Awasi Patagonia, Tierra Patagonia, Explora Hotel Salto Chico or The Singular Patagonia |
| Santiago: | The Singular Santiago or The Ritz-Carlton Santiago |
| Atacama Desert: | Awasi Atacama, Alto Atacama or Explora Atacama |
| Lima: | Miraflores Park Hotel or Country Club Lima Hotel |
| Sacred Valley: | Sol y Luna, Tambo del Inka Resort & Spa or Inkaterra Hacienda Urubamba |
| Machu Picchu: | Machu Picchu Sanctuary Lodge |
| Cusco: | Palacio Nazarenas |
Cost
| | |
| --- | --- |
| $46,465 | Per person (double occupancy) |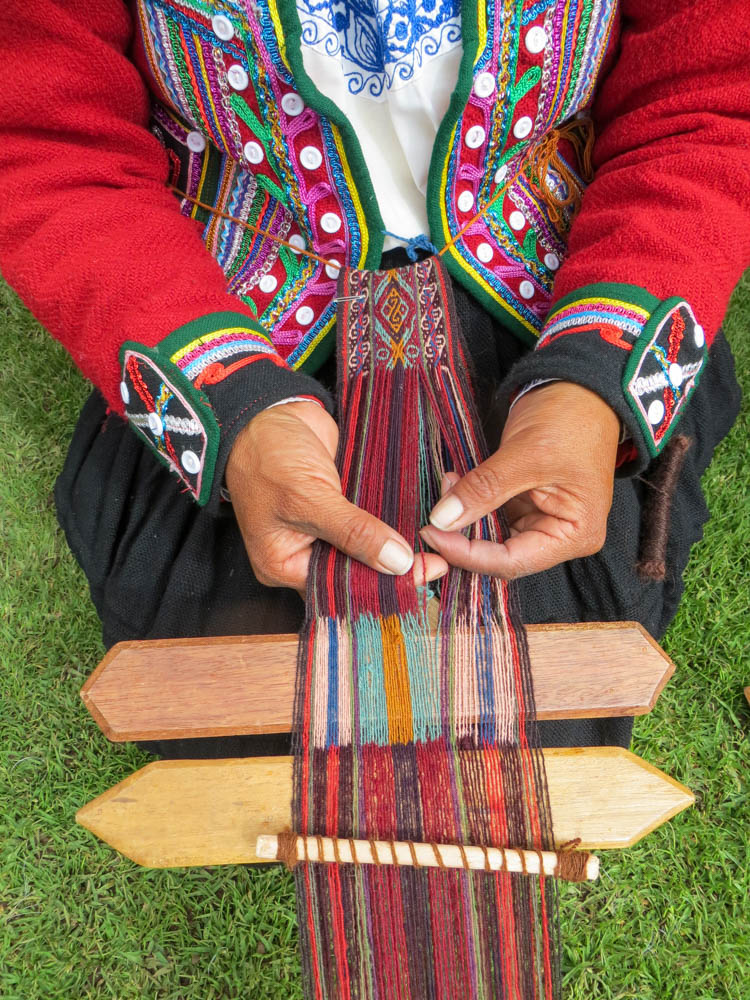 Highlights of Peru
(9 Days)
Lima, Sacred Valley, Machu Picchu, Cusco
Peru in a Week
(7 Days)
Lima, Sacred Valley, Machu Picchu, Cusco
Essence of Peru
(11 Days)
Lima, Sacred Valley, Machu Picchu, Cusco, Amazon
Family Tour of Peru
(8 Days)
Lima, Sacred Valley, Machu Picchu, Cusco
Journey Through Peru
(14 Days)
Lima, Sacred Valley, Machu Picchu, Cusco, Lake Titicaca, Arequipa, Colca Canyon
Luxury Active Tour of Peru
(9 Days)
Lima, Sacred Valley, Machu Picchu, Cusco
Best of Peru
(11 Days)
Lima, Sacred Valley, Machu Picchu, Cusco, Arequipa, Colca Canyon
Culinary Tour of Peru
(9 Days)
Lima, Sacred Valley, Machu Picchu, Cusco
Discover Peru
(9 Days)
Lima, Sacred Valley, Machu Picchu, Cusco, Paracas
Peru in Depth
(11 Days)
Lima, Sacred Valley, Machu Picchu, Cusco, Lake Titicaca
Luxuries of Peru
(9 Days)
Lima, Sacred Valley, Machu Picchu, Cusco, Luxury Train (Lake Titicaca)
Exclusive Inca Trail
(10 Day)
Sacred Valley, Inca Trail, Machu Picchu, Cusco
Multi-country Tours
Exclusive Galapagos & Peru
(13 Days)
Galapagos cruise (6 nights), Quito, Cusco, Machu Picchu
Best of Peru & the Galapagos
(14 Days)
Lima, Sacred Valley, Machu Picchu, Cusco, Quito, Galapagos Islands
Highlights of Colombia & Peru
(12 Days)
Bogota, Cartagena, Lima, Sacred Valley, Machu Picchu, Cusco
Grand Tour of South America: Argentina, Chile & Peru
(27 days)
Buenos Aires, Iguazu Falls, Bariloche, El Calafate, Torres del Paine, Santiago & Valparaiso, Atacama Desert, Lima, Sacred Valley, Machu Picchu, Cusco


Thank you for the superb job you did in planning our trip to Peru. Everything exceeded our expectations from start to finish, including the hotels, restaurants and tours.
~ J.R., Midland, TX
We had a great time in Peru! We loved the variety of locations and the ease and great coordinating of our trip. The dining recommendations were great and we loved the two private lunches at estates. 
~ K.V., Crete, IL
Our trip to Peru was PERFECT!! We have never felt so pampered. I could never say enough about our guide. Thank you for a magical trip to Peru!
~ J.F., Swanton, MD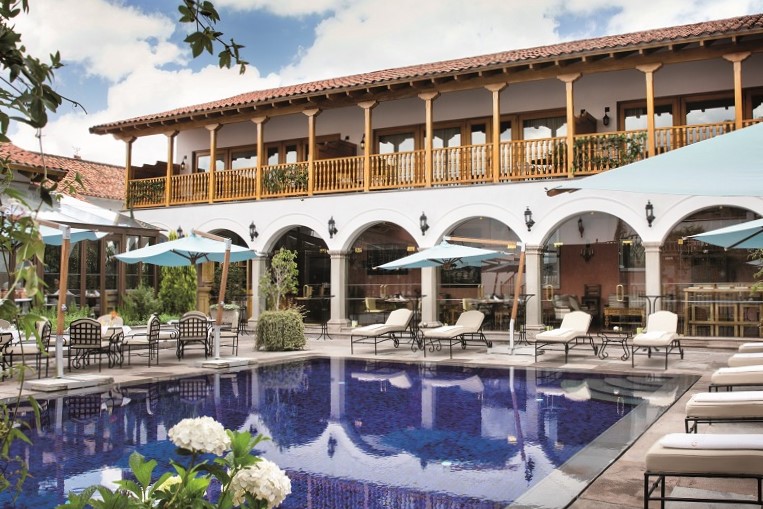 Recommended by:
Departures
Conde Nast Traveler
The New York Times
Wall Street Journal
Travel + Leisure
Town & Country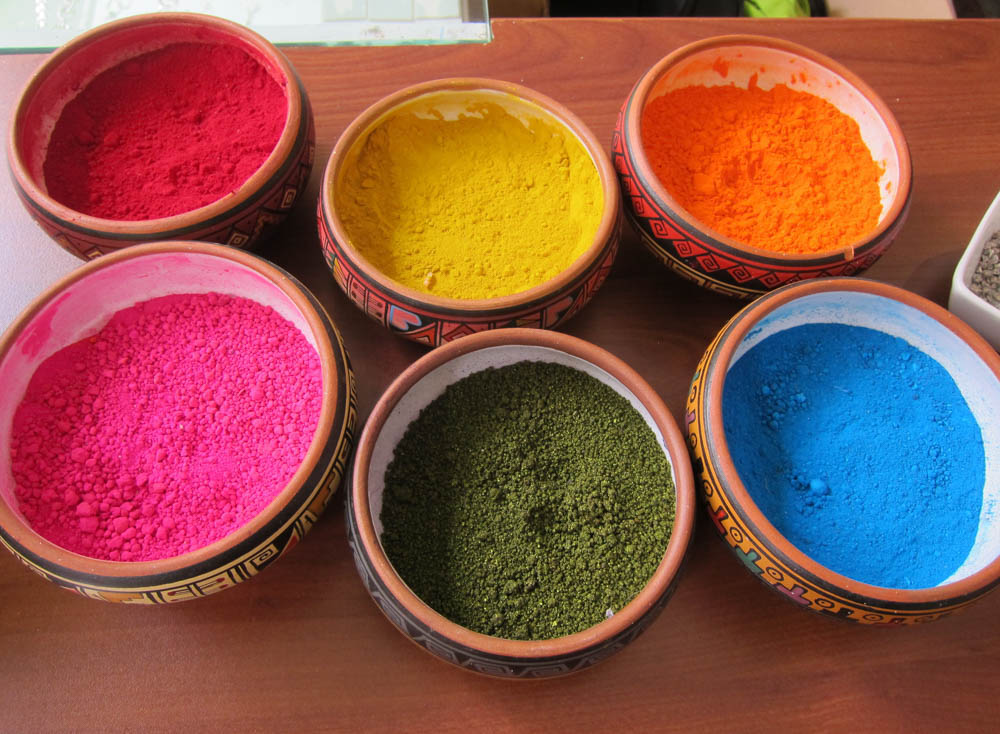 Highlights of Peru: Machu Picchu & Beyond
Our Favorite Luxury Train Journeys Around the World
Arts and Crafts Touring in Peru
Private Archaeological Touring in Peru
Exclusive Private Culinary Tour of Peru
Notes from Our Travelers: Peru's Sacred Valley & Machu Picchu