December 10, 2022
Our Favorite Luxury Train Journeys Around the World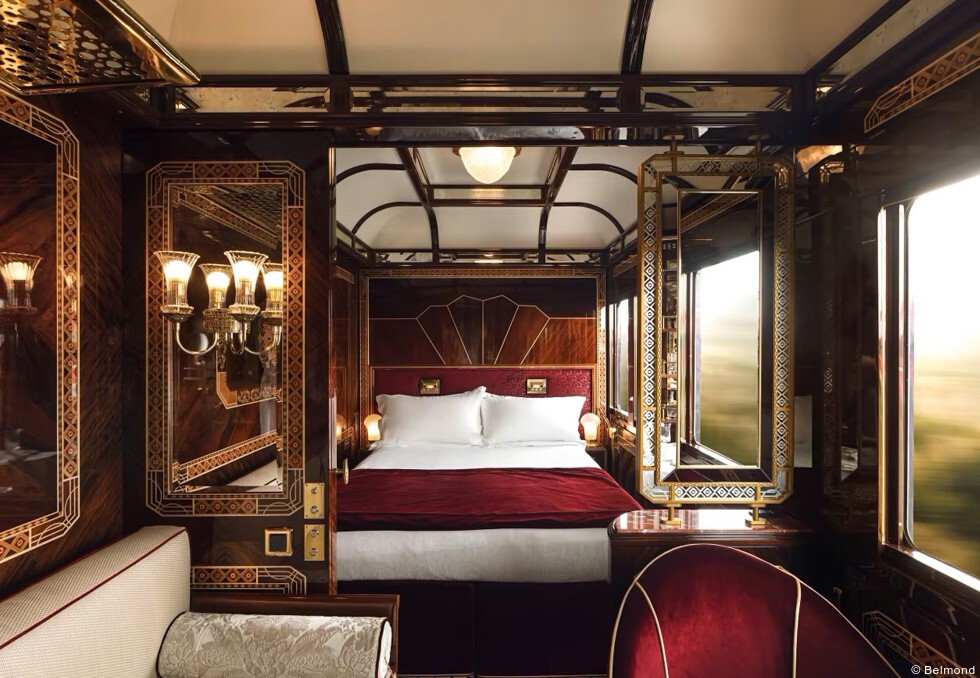 Synonymous with the Golden Age of travel, luxury train journeys evoke the romance of a bygone era in a way that few other experiences do. With handcrafted interiors and impeccable service, a number of luxury trains today are capturing the unique sense of style and history associated with traveling on the fabled Orient Express. Watching spectacular landscapes glide by from an exquisitely restored vintage train carriage is a bucket list experience for many people and an incredible way to travel in style between legendary cities like Venice, Paris and Istanbul.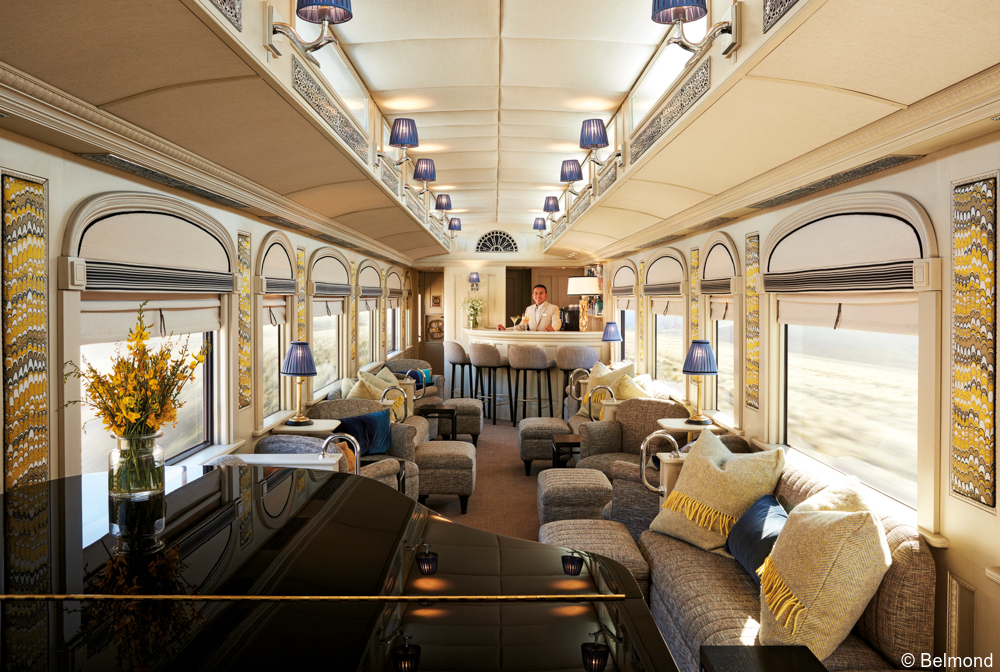 Luxury trains offer travelers a unique and immersive way into a destination. Whether traveling through the snow-capped Swiss Alps or the peaks of the Peruvian Andes, Artisans of Leisure can incorporate our favorite luxury train journeys into any of our customized private tours.
Some of our favorite luxury train journeys include:
Venice Simplon-Orient Express, a Belmond Train (Europe)
Immortalized in literature and film, the Orient Express service between Paris and Istanbul is one of the world's most iconic rail journeys. Launched in 1883, the now legendary train provided travelers with modern comforts and luxury across continental Europe and western Asia at a time when long-distance travel tended to be the opposite.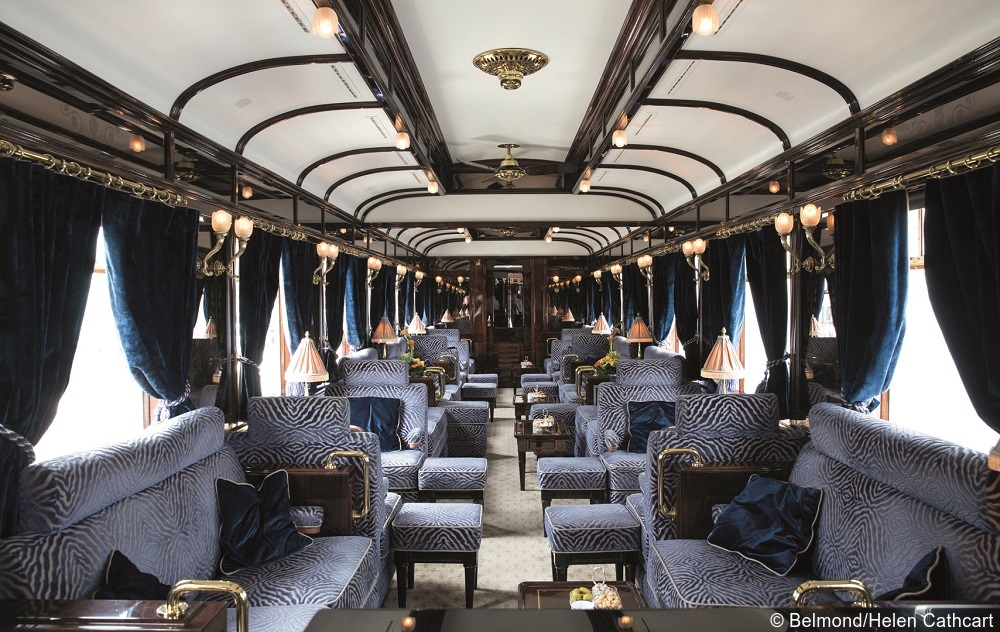 Today, the Venice Simplon-Orient-Express takes passengers on restored 1920s and 1930s railway carriages on routes between major European cities, including London, Paris, Geneva, Vienna, Budapest and Venice. Once a year, it runs the famous Paris-to-Istanbul route, a must for anyone wanting to experience the bygone glamour of Agatha Christie's Murder on the Orient Express.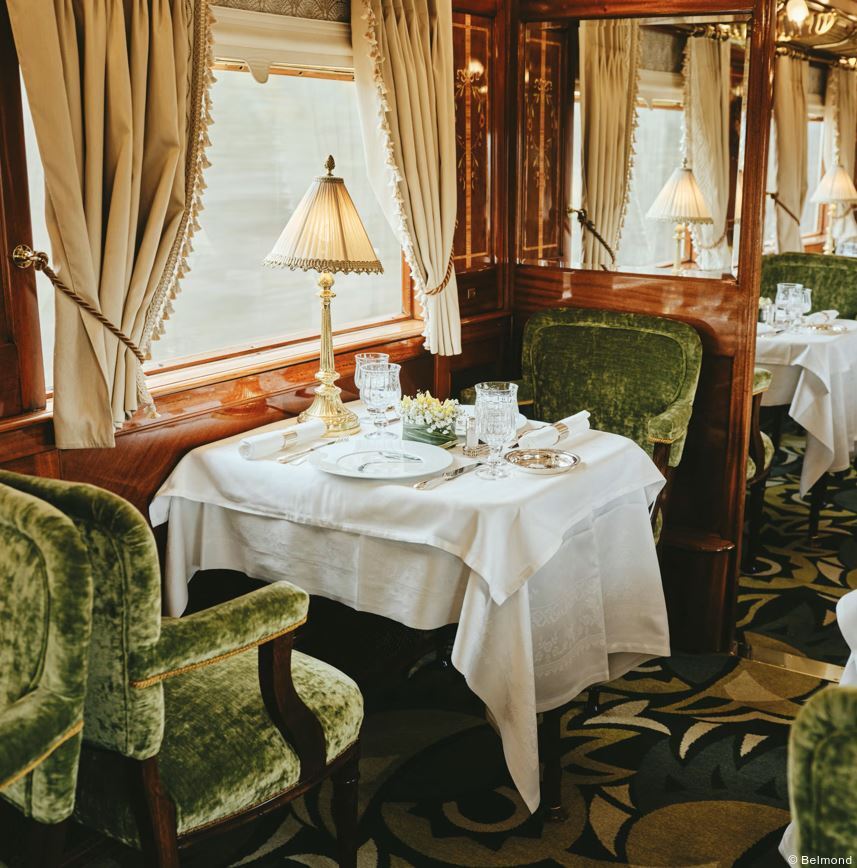 Some of our favorite overnight routes include those between London and Venice, Paris and Budapest and Rome and Paris. Sumptuous Art Deco suites with exquisite original features, formal dining and butler service make the Venice Simplon-Orient-Express an incredible way to combine private touring in some of our favorite destinations.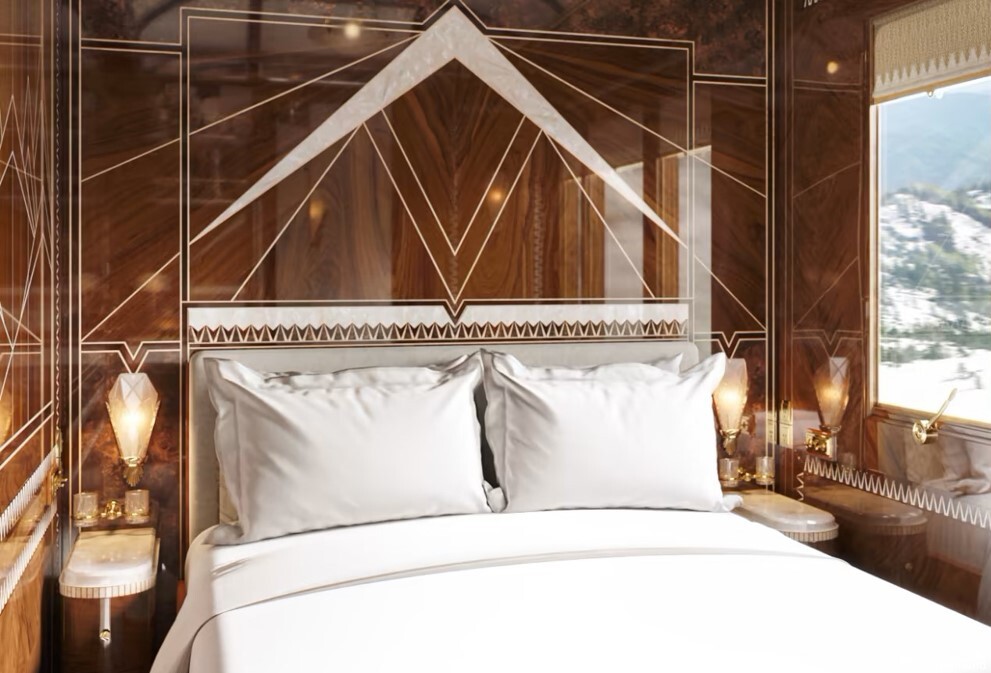 Glacier Express (Switzerland)
Scenic train rides are a wonderful way to experience Switzerland's spectacular Alpine landscapes. We frequently arrange for travelers to experience our favorite Swiss trains, including the Pilatus Bahn, the Jungfrau Railway, the Gornergrat Bahn and the Glacier Express, the famous eight-hour train ride between Zermatt and St. Moritz.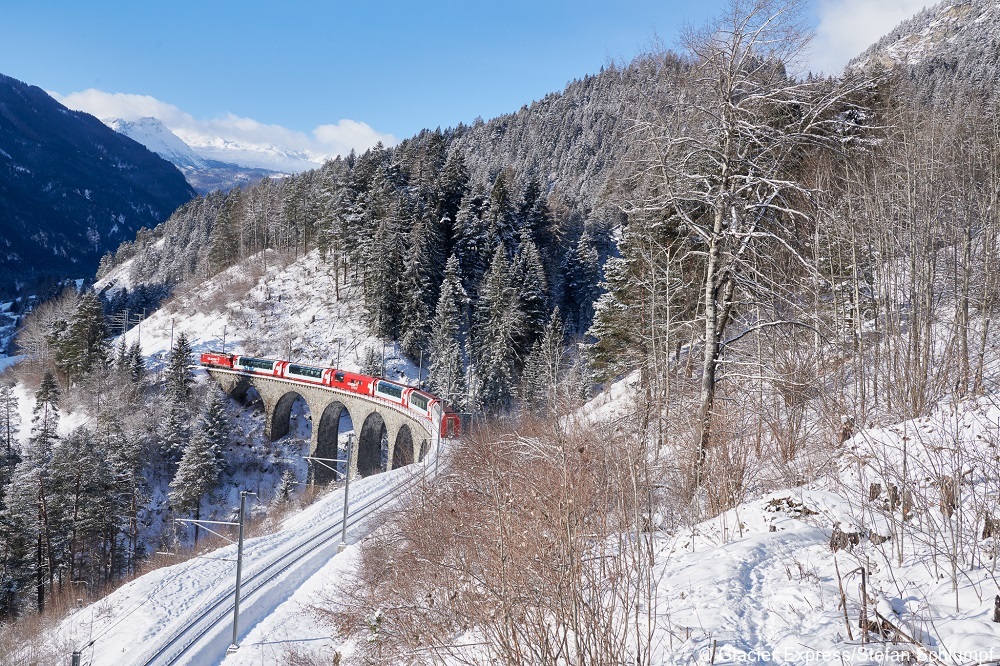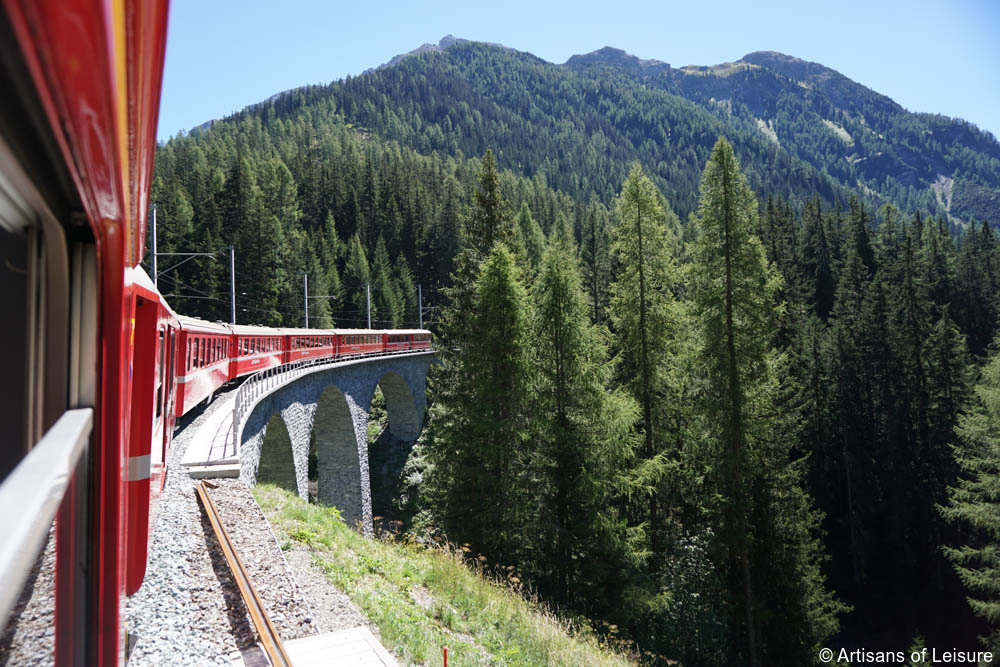 Andean Explorer, a Belmond Train (Peru)
Running along one of the world's highest train routes, the Andean Explorer in Peru is a renowned luxury sleeper train through the Andes between Cusco and Arequipa or Puno.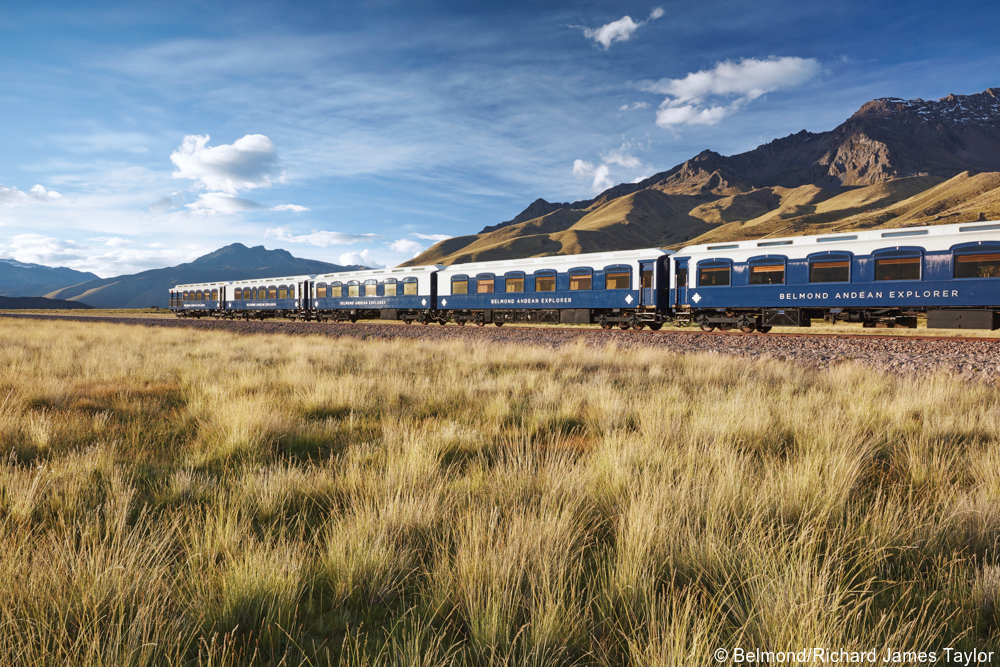 Passengers on the one- or two-night journeys can enjoy fine Peruvian cuisine and watch the dramatic landscapes of the Andes from the comfort of en-suite luxury cabins furnished in colorful Peruvian textiles.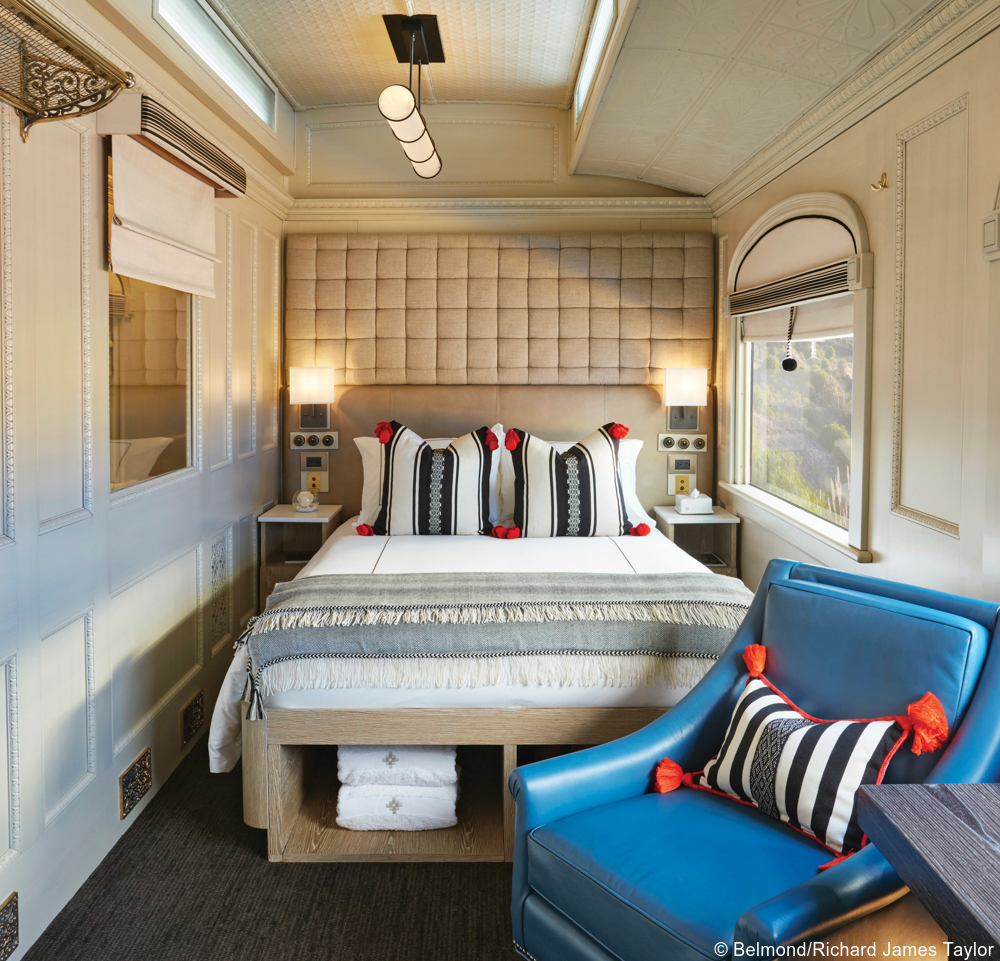 The Andean Explorer is a great way to connect private touring in Machu Picchu and Cusco with other favorite destinations in Peru. Travelers often request the overnight journey from Cusco to Puno for time at beautiful Lake Titicaca, the largest lake in South America.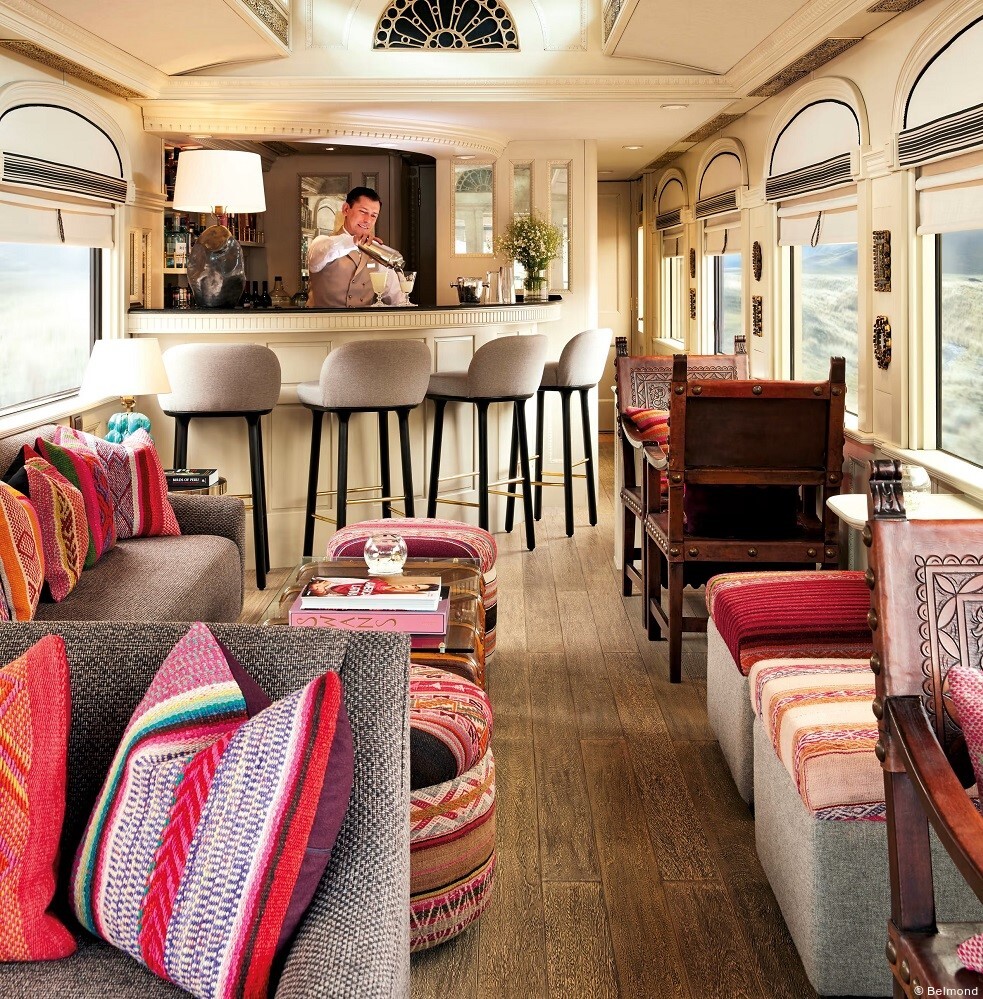 Another option is to continue on the Andean Explorer overnight to Arequipa, a UNESCO World Heritage Site known for its colonial-era buildings constructed from white volcanic rock. We arrange private cultural touring in Arequipa and excursions to Colca Canyon to see the dramatic landscape with condors flying overhead.
The Royal Scotsman, a Belmond Train (Scotland)
The Royal Scotsman rail journey in Scotland whisks travelers through the dramatic landscapes of the Scottish Highlands via elegant, Edwardian-inspired railway carriages.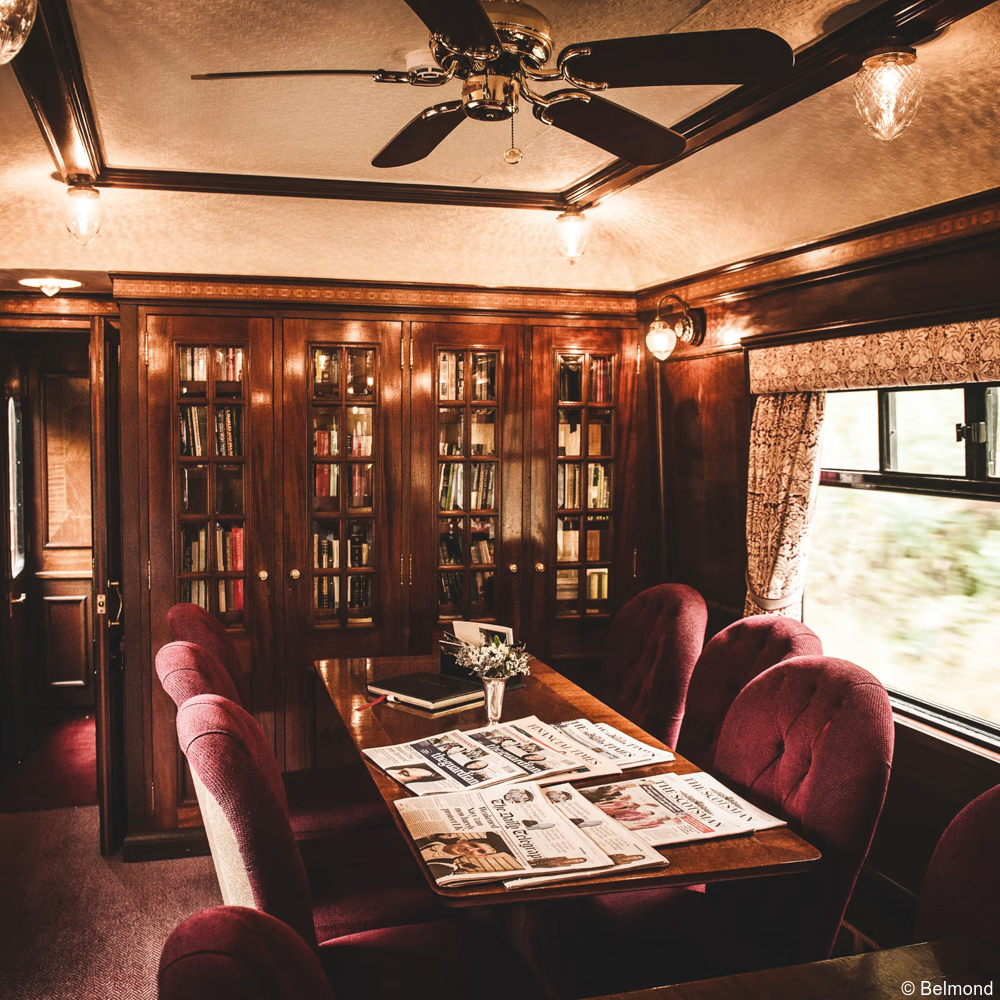 Polished marquetry panels and local touches like Scottish tweeds and tartans combined with onboard experiences like afternoon tea and whisky tasting create an atmosphere reminiscent of a country house.
Highlights include Michelin-quality meals, live music in the Observation Car and treatments in the dedicated spa carriage.
Three-, four- and seven-night journeys incorporate excursions to iconic castles and gardens, whisky distilleries, scenic landmarks and a country estate for an afternoon of traditional country pursuits like clay pigeon shooting, horseback riding, archery or golf.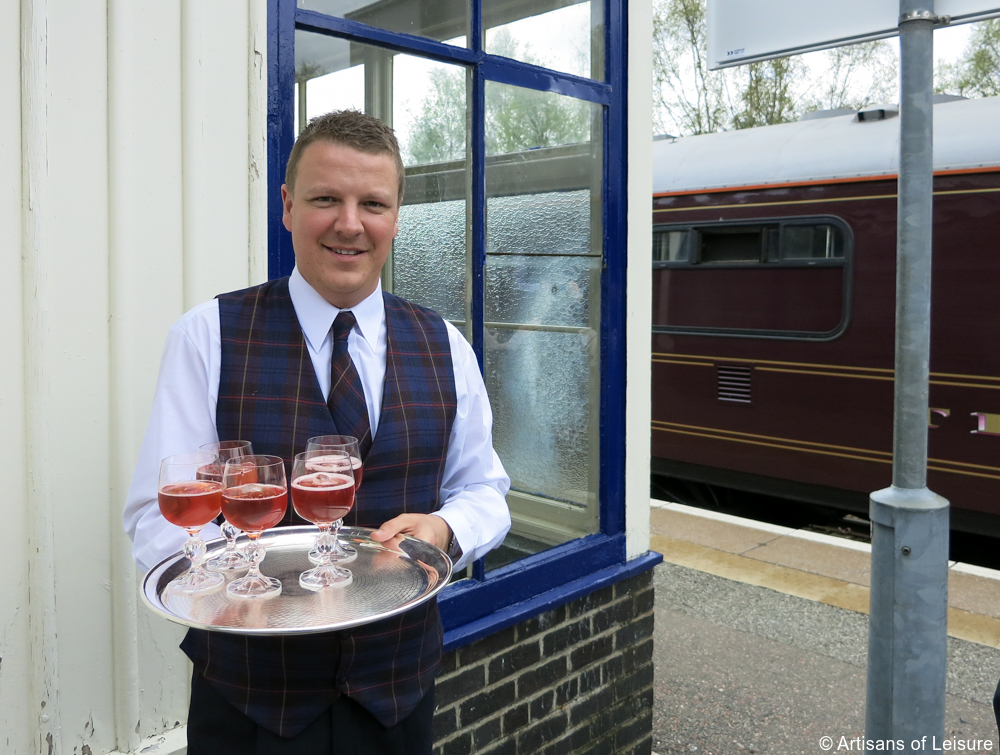 We can incorporate the Royal Scotsman into any of our private luxury Scotland and England tours for a unique experience of the Highlands.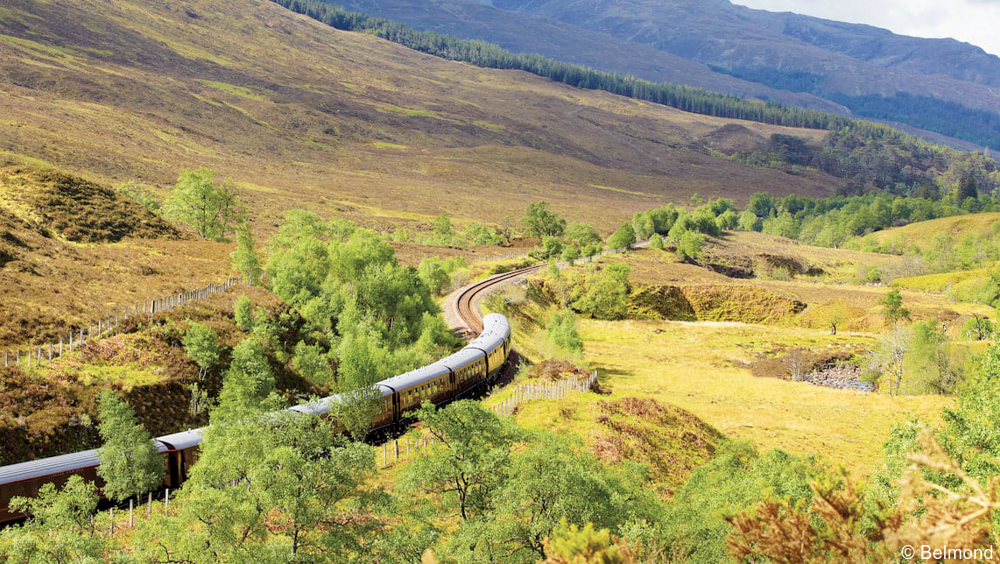 British Pullman, a Belmond Train (England)
The British Pullman England is a great option for day excursions from London to Bath, Chatsworth House, Highclere Castle, Canterbury and other destinations.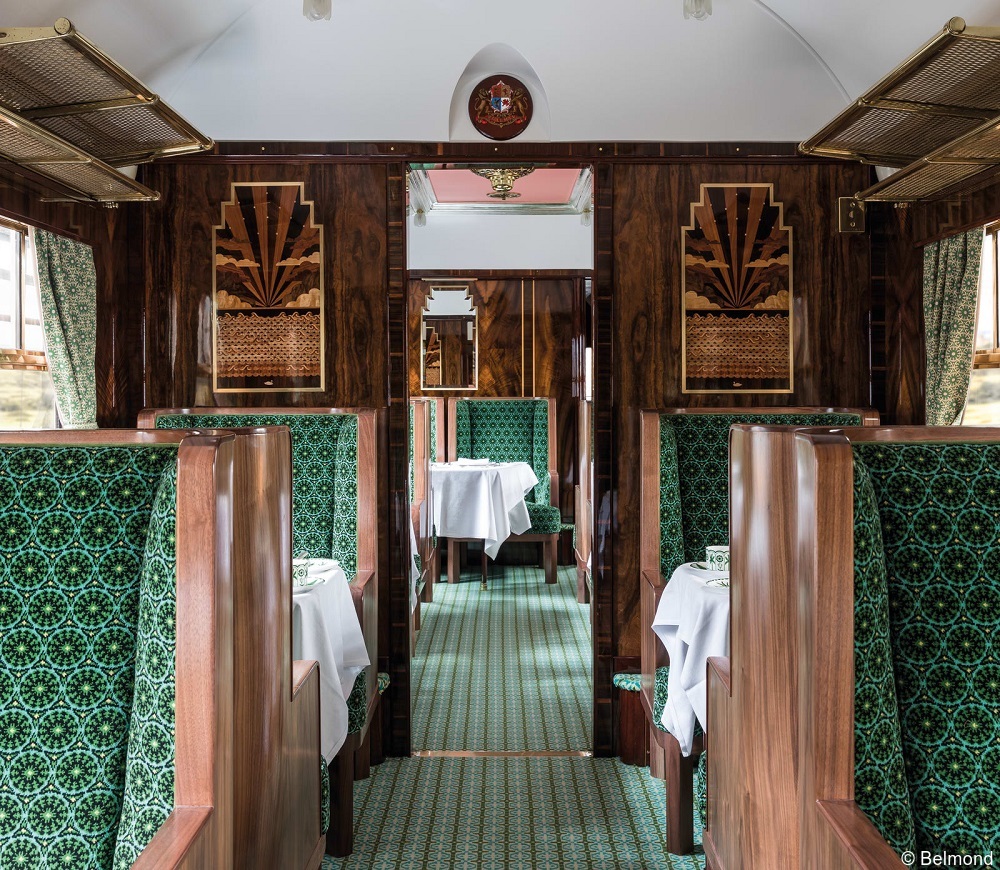 Impeccably restored 1920s train carriages feature heritage upholstery patterns, gleaming marquetry and vintage lighting.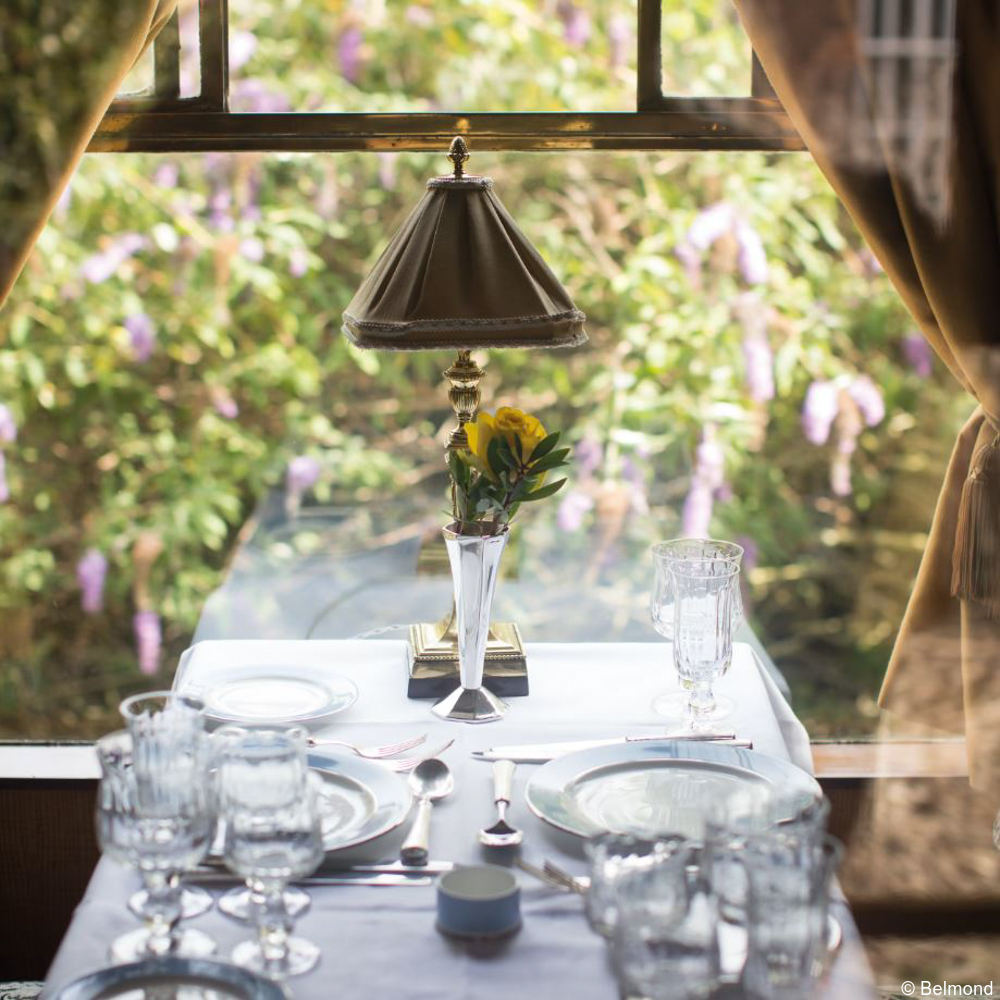 Each journey includes seasonal fine dining featuring the best of British produce. Traveling through the countryside in an Art Deco carriage is the perfect way to indulge in the quintessentially English tradition of afternoon tea.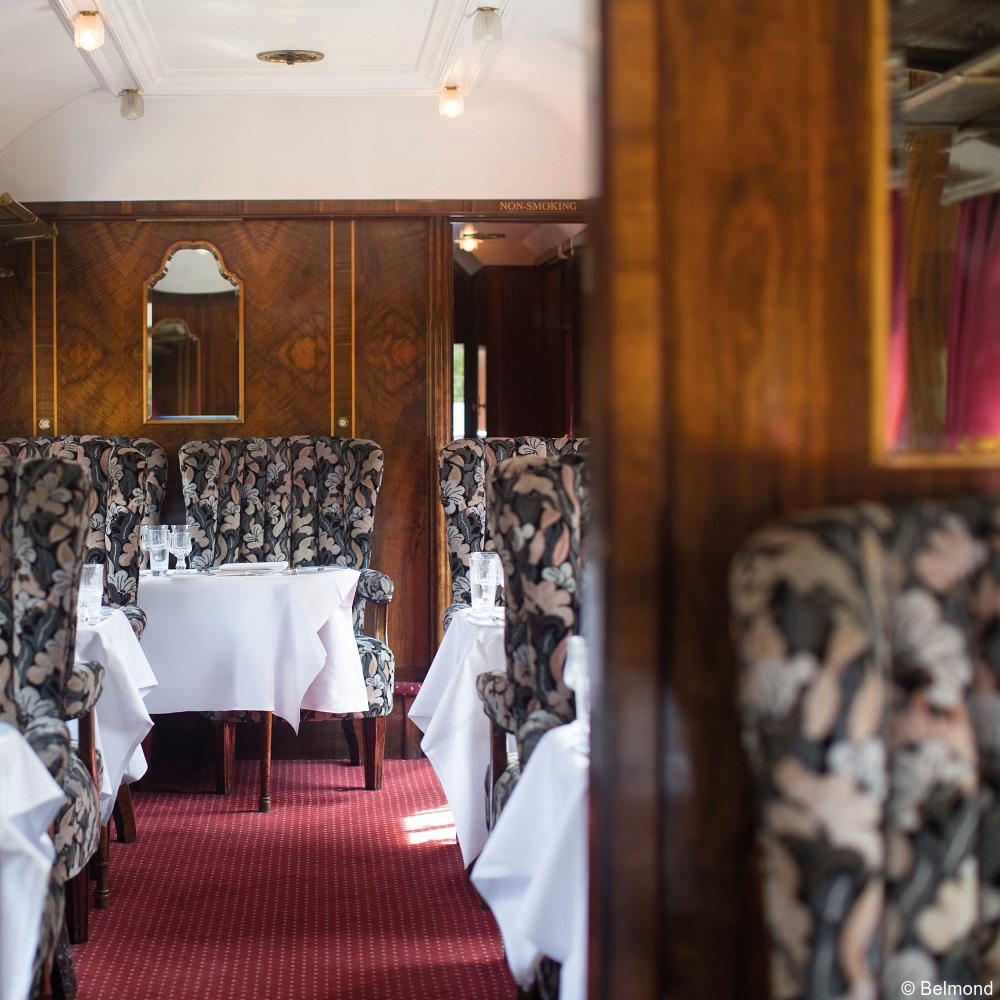 Rovos Rail (Africa)
The renowned Rovos Rail has provided a world-class luxury travel experience in Africa since it launched in the 1980s. With a number of itineraries that range from two to 14 nights, Rovos Rail offers a variety of cultural experiences in spectacular landscapes including South Africa, Tanzania, and Namibia.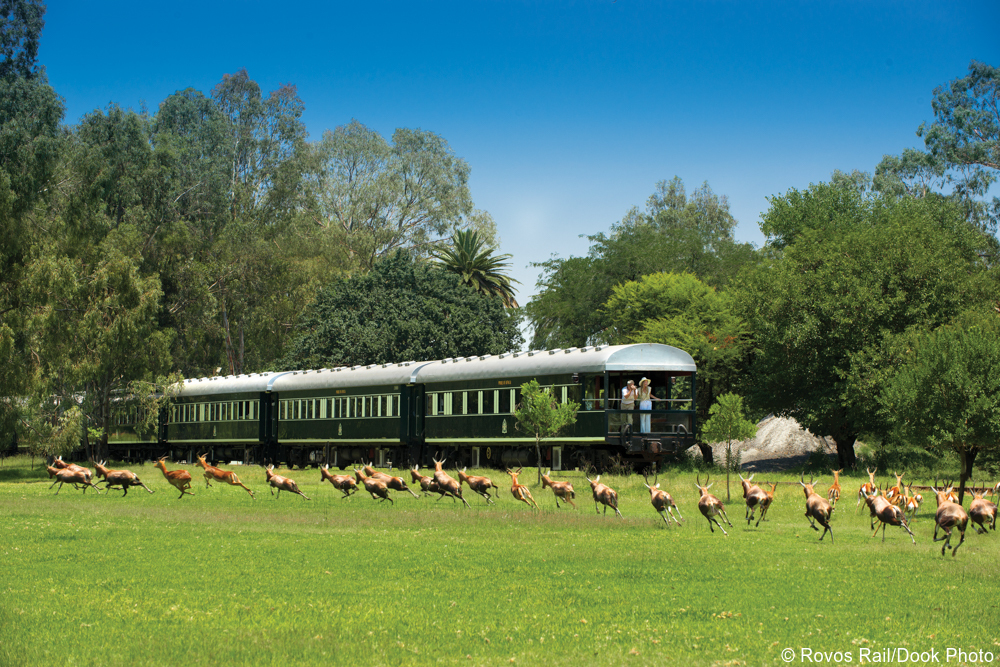 The most requested itineraries include the leisurely three-night journey between Cape Town and Pretoria; and the three- or four-night journey between Pretoria and Victoria Falls, which includes game drives en route to the breathtaking falls on the Zimbabwe-Zambia border.
On the train, wood-paneled en-suite carriages exude a timeless glamour and formal dinners feature superb local cuisine and a wine list of top South African labels.
We recommend combing the Rovos Rail or the Blue Train (below) with private cultural touring in Cape Town, the Cape Winelands and a luxury safari.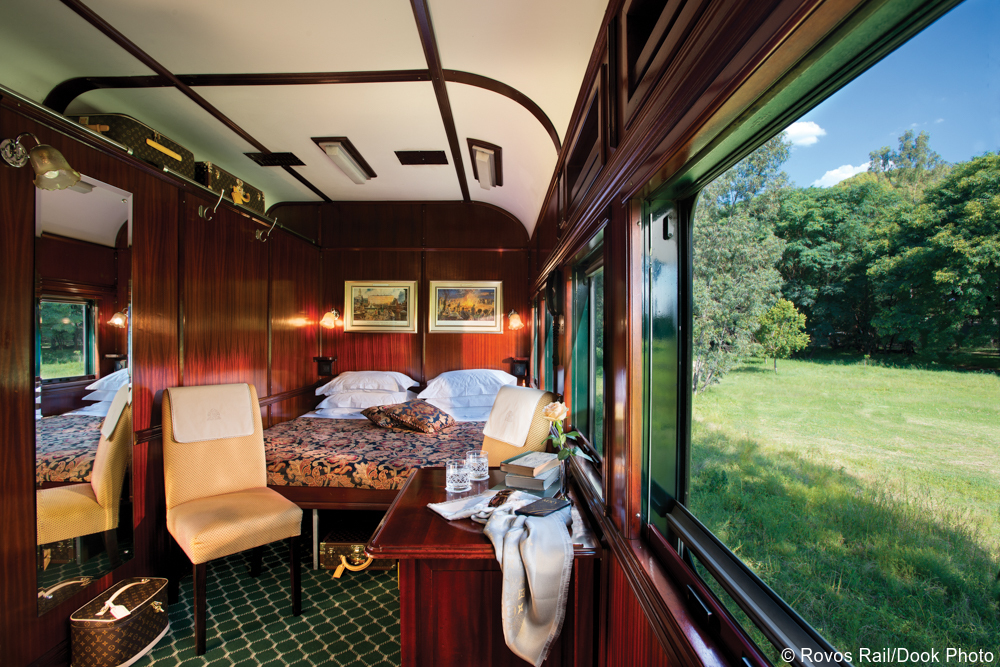 The Flamsbana (Norway)
The Flamsbana in Norway is considered one of the most beautiful train rides in the world. The hour-long journey between Myrdal and Flam through a glacier-carved valley takes in magnificent mountain scenery, quaint villages and roaring waterfalls. We arrange for our travelers to take the Flamsbana during private touring in the dramatic landscapes of the fjords.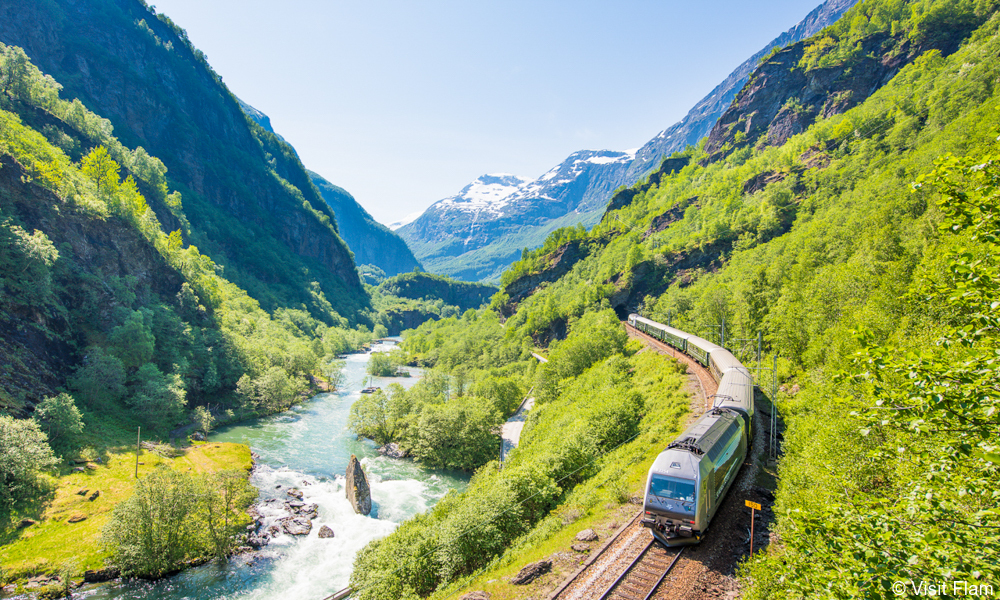 The Ghan (Australia)
Named after the first pioneering Afghan camel drivers to traverse Australia's interior in the 1860s, this luxury long-distance train route connects the northern and southern points of the continent. Between Darwin and Adelaide, travelers on this two-night journey enjoy regional fine dining with expert wine pairings while watching Australia's dramatic landscapes glide past.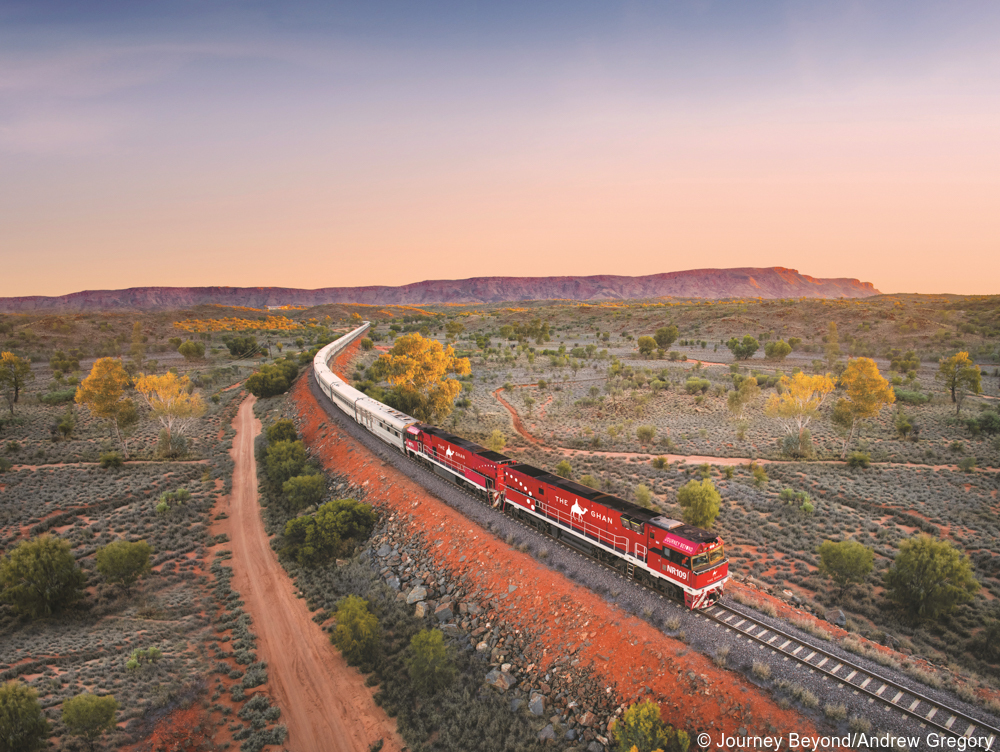 Off-train excursions include stopping for dinner in the outback at Alice Springs, cruising on the First Gorge in the Katherine wilderness and seeing ancient rock art.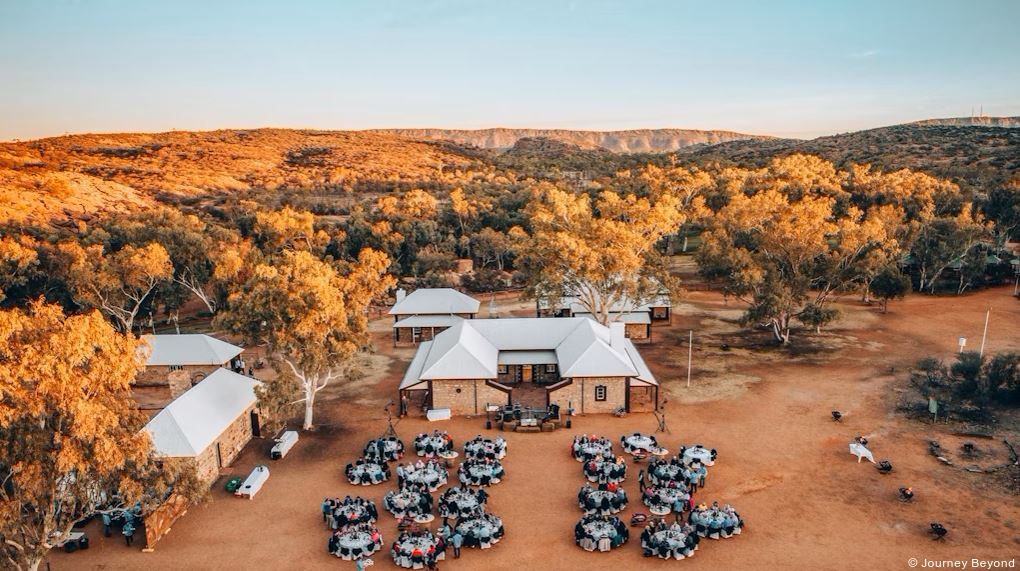 For a shorter journey, we recommend the one-night itinerary from Adelaide to Alice Springs. Artisans of Leisure can arrange a private transfer to Uluru (Ayers Rock) and accommodation at our favorite luxury tented lodge during comprehensive private touring in the region.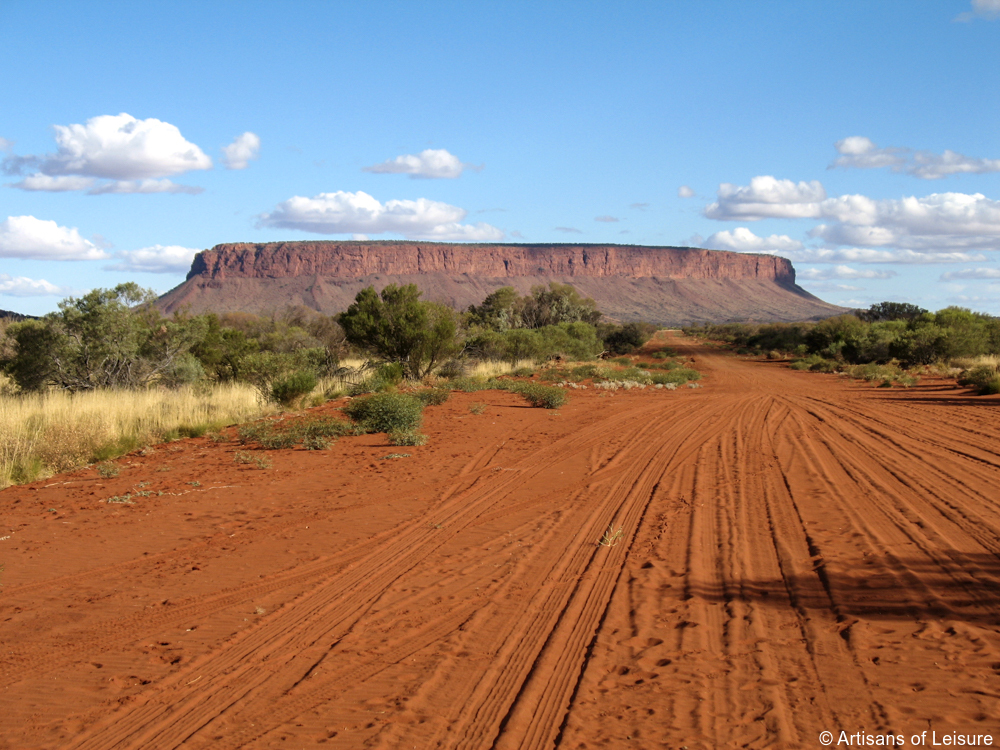 The Blue Train (South Africa)
The legendary Blue Train has been associated with luxury travel in South Africa since the 1940s. The overnight journey between Cape Town and Pretoria takes in spectacular scenery from vintage-style train carriages.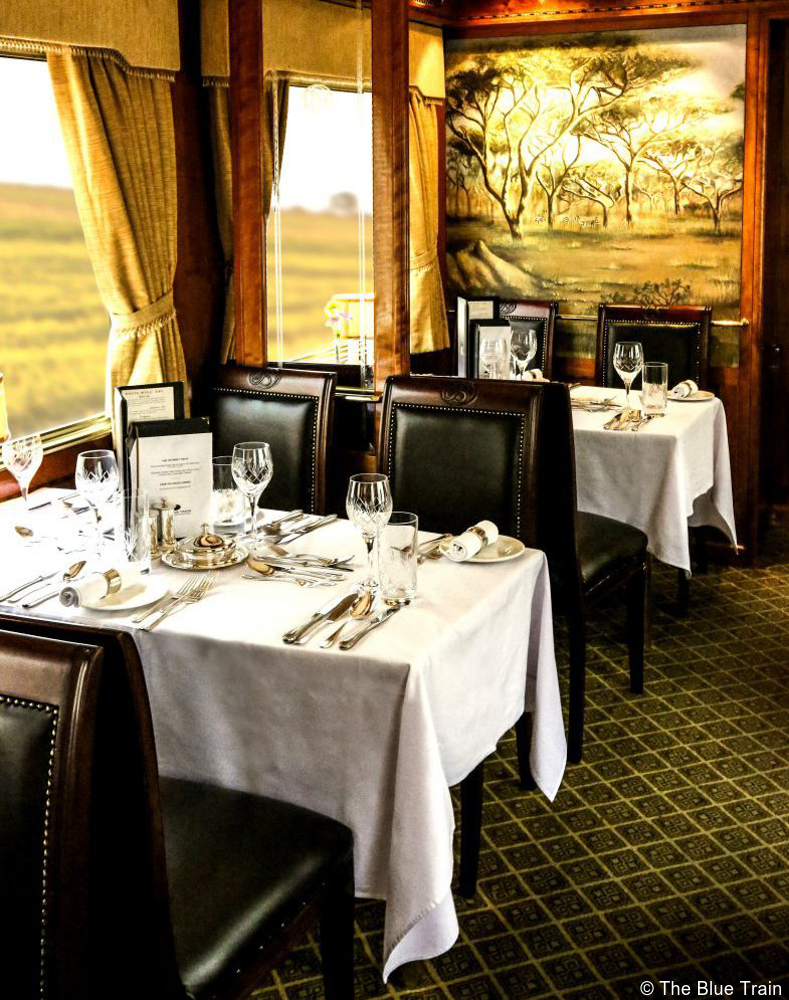 Highlights include a wood-paneled Club Car and an elegant Dining Car where travelers dine on local gourmet cuisine and fine South African wines. Luxury suites on board come with en-suite bathrooms, under-floor heating and 24-hour butler service.
The Blue Train is a great way to travel in style between Cape Town and Johannesburg, or between Pretoria and Kruger National Park for travelers wanting a luxury South African safari.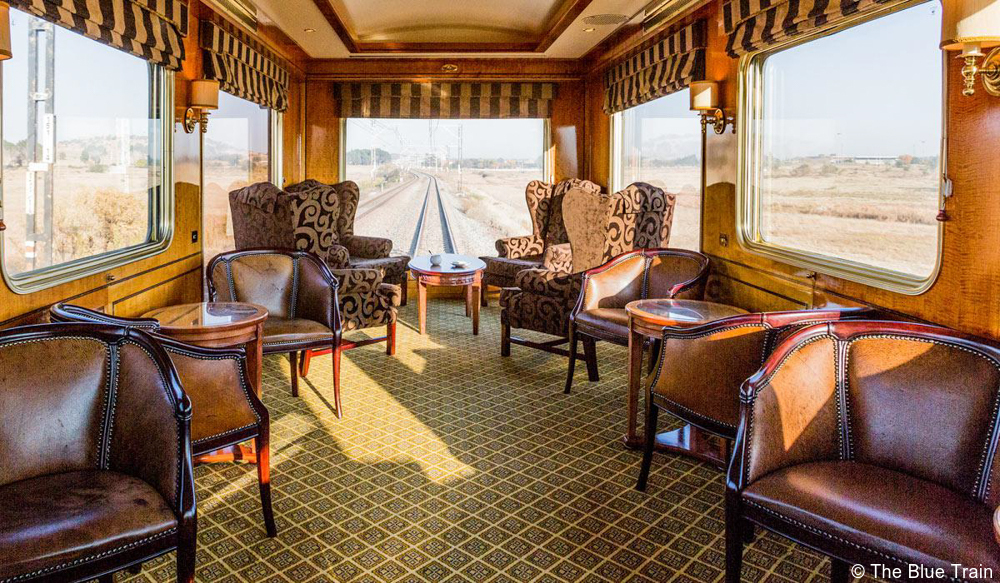 The Maharajas' Express (India)
The Maharajas' Express, known as a palace on wheels, takes travelers on a three-night roundtrip journey in India from Delhi through Agra, the Ranthambore National Park and Jaipur. On board, two ornate dining cars serve Indian and Western dishes, the bar and club cars have plush sofas and chairs and the spacious en-suite cabins come with private butler service.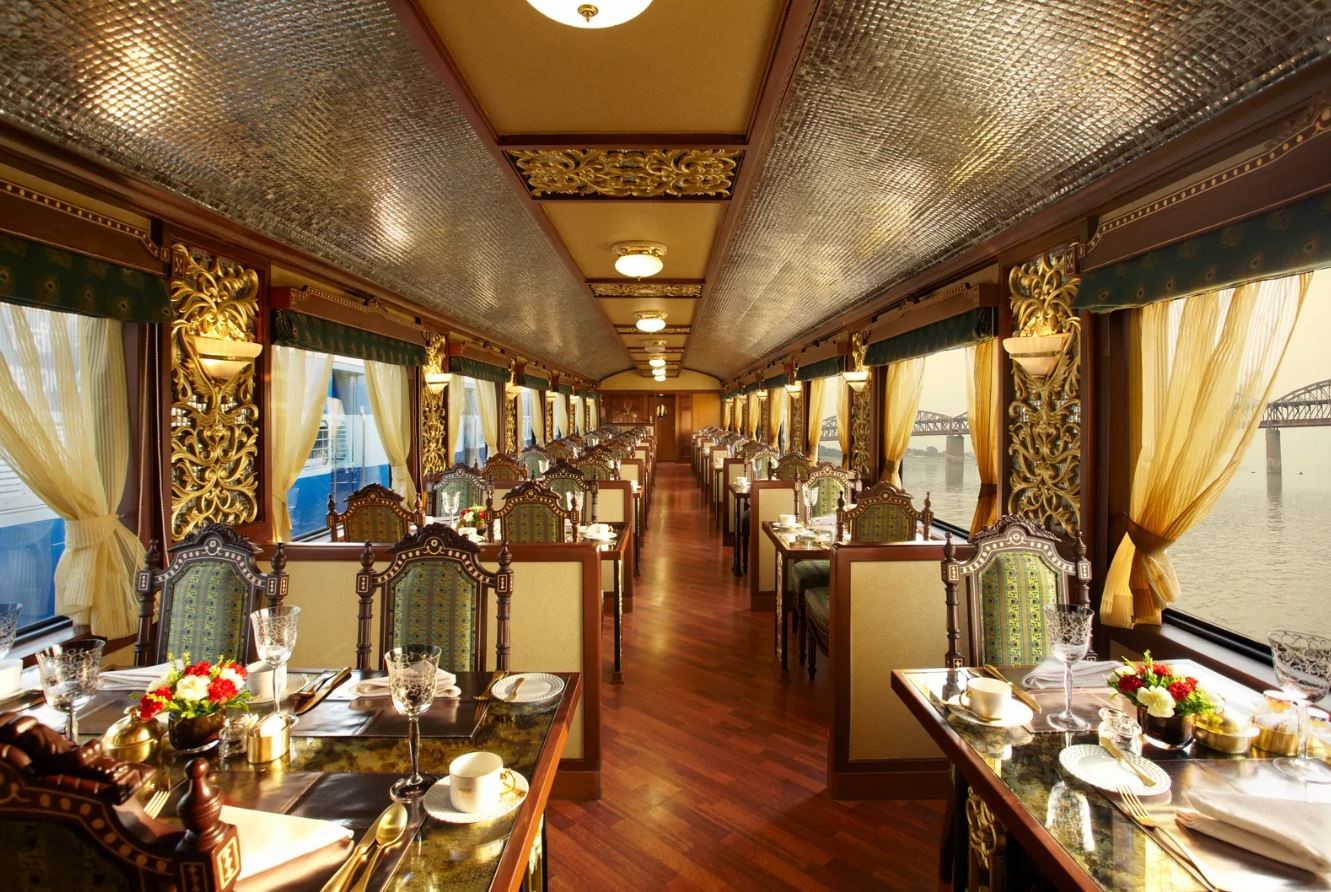 Off-train excursions include visiting the Taj Mahal, going on a safari in Ranthambore National Park and touring the Amber Fort or City Palace in Jaipur.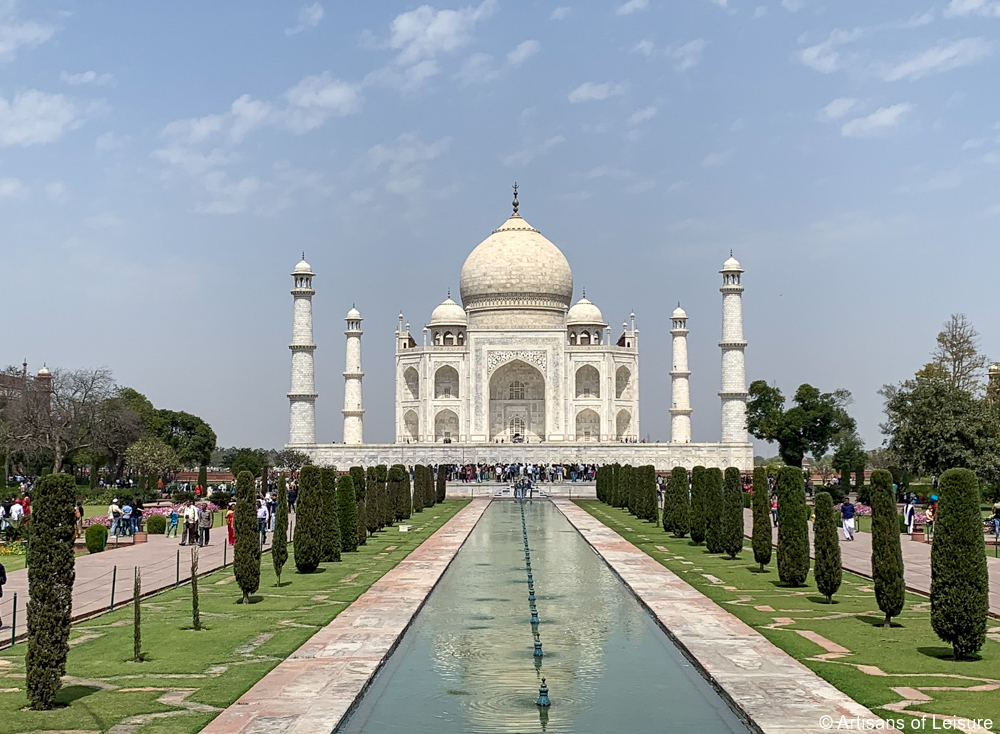 Eastern & Oriental Express, a Belmond Train (Southeast Asia)
This lavish train journey between Singapore and Bangkok takes four nights to traverse this part of Southeast Asia and is an incredible way to see remote jungle landscapes, rural villages and ancient temples.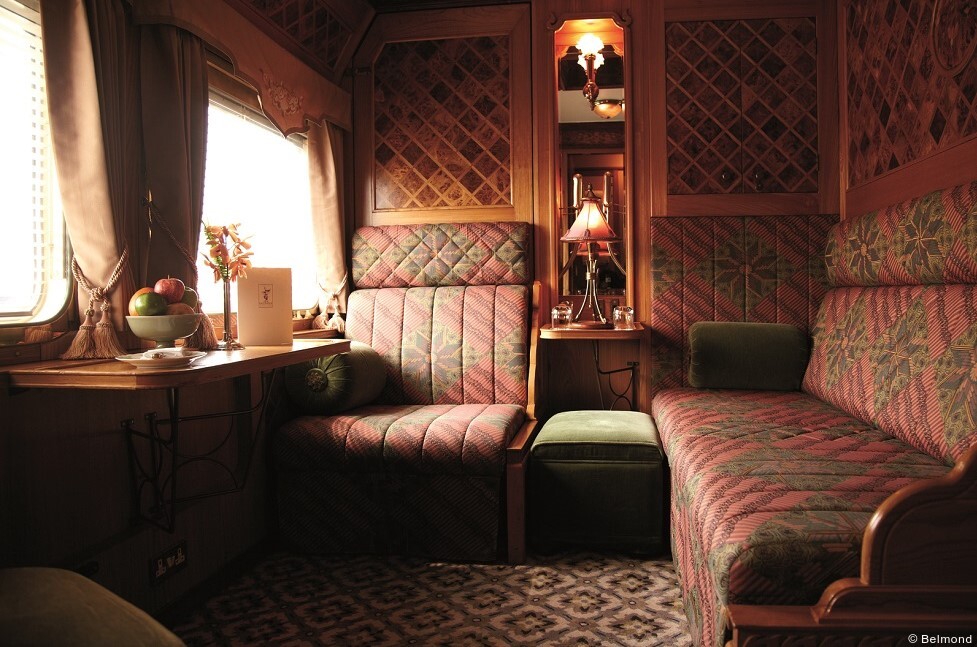 The Old-World railway carriages feature details like polished marquetry paneling, rattan chairs and pops of colors from Thai silks. Travelers can order a Singapore Sling in the 1920s-style bar car, take in fresh air while watching the jungle go by from the observation car and enjoy dishes like pan-fried scallops and Nyonya curry in the dining car.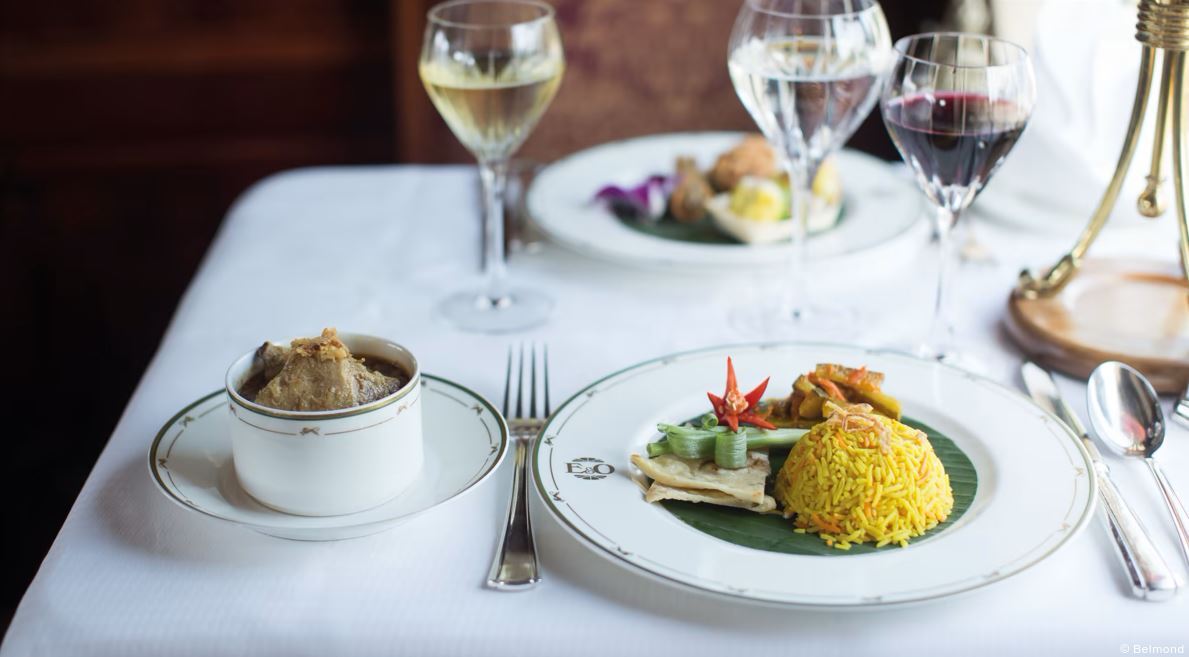 Off-train excursions include visiting historic villages and temples, meeting local artisans, bicycling through rice paddies and cruising around the Gulf of Thailand on a private catamaran. The journey also includes a one-night stay at a luxury tented camp in the Malaysian rainforest.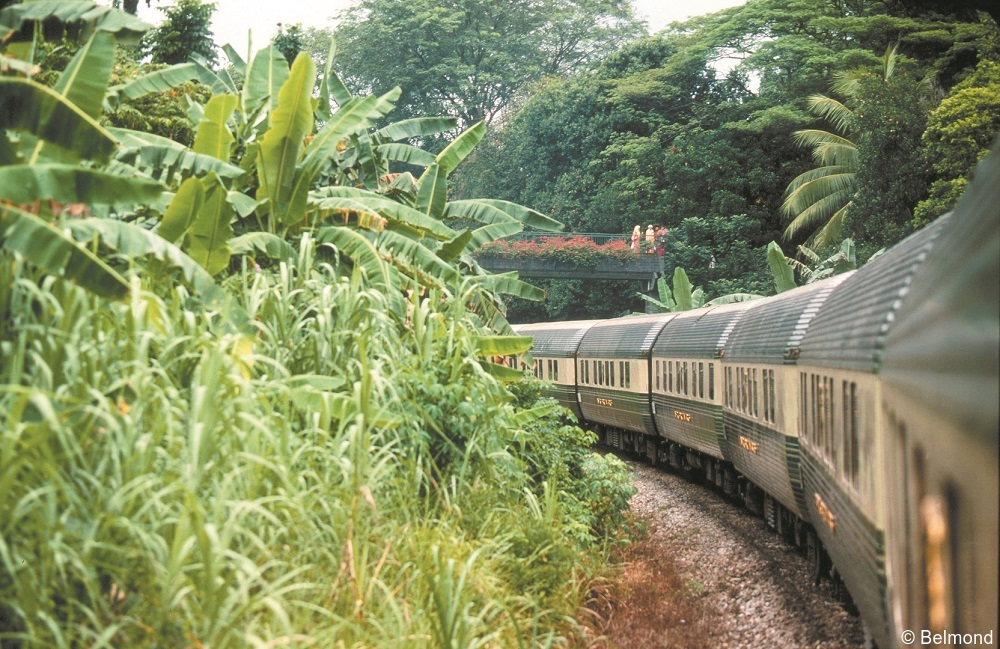 We recommend incorporating the Eastern & Oriental Express into our private Southeast Asia tours for an incredible multi-country experience with private touring in Singapore and Thailand.
Seven Stars in Kyushu (Japan)
Japan's ultra-luxurious sleeper train takes travelers around the island of Kyushu in exquisite railway cars that showcase the best of Japanese craftsmanship.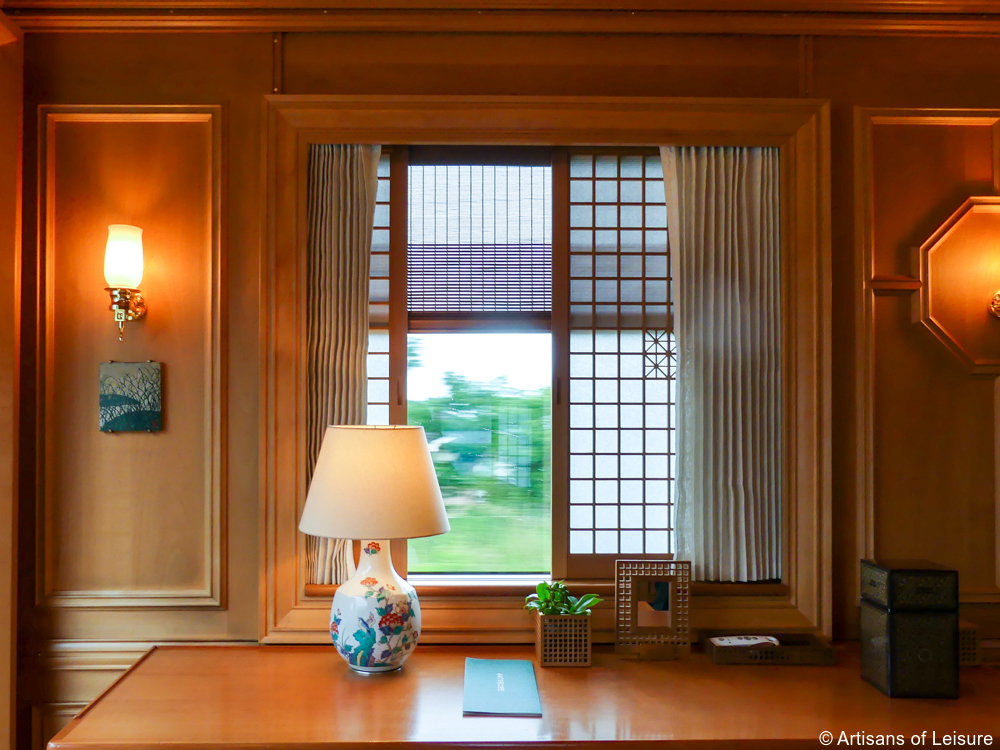 Handmade kumiko wood paneling, hand-painted ceramic sinks made in Arita and delicate bamboo blinds create a luxurious sense of place.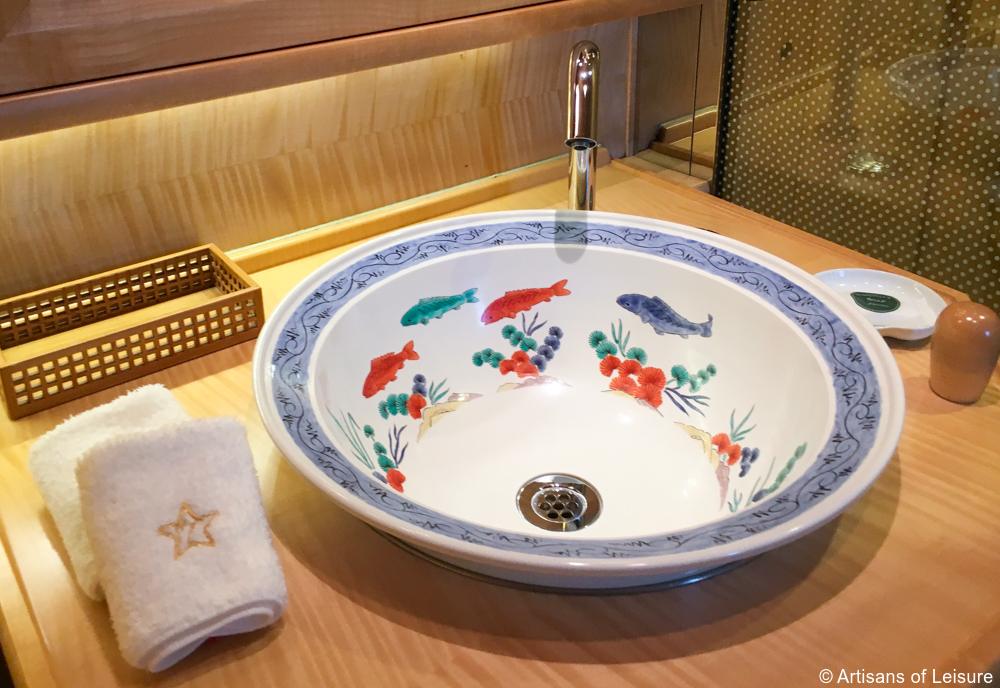 Superb local cuisine, panoramic windows that offer great views of Kyushu's beautiful landscapes and live piano music in the evenings round out the onboard experience. The two- or four-day rail journey around Kyushu includes visiting renowned ceramics studios, touring historic shrines and exploring UNESCO-listed landscapes.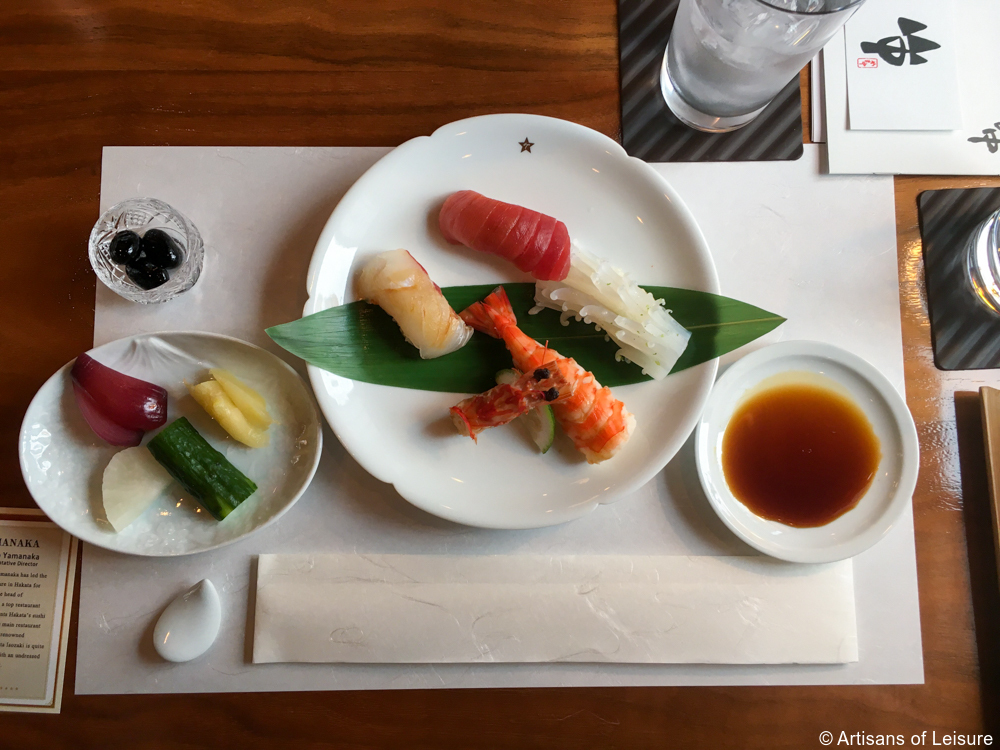 A one-night itinerary, launched in late 2022, is ideal for travelers with less time.
Hiram Bingham, a Belmond Train (Peru)
For the three-hour journey from Cusco to Machu Picchu in Peru, we arrange for our travelers to travel on board the luxurious Hiram Bingham train. Featuring vintage railway carriages, gourmet cuisine and live music, the Hiram Bingham makes for a wonderful journey to and from the iconic Incan ruins.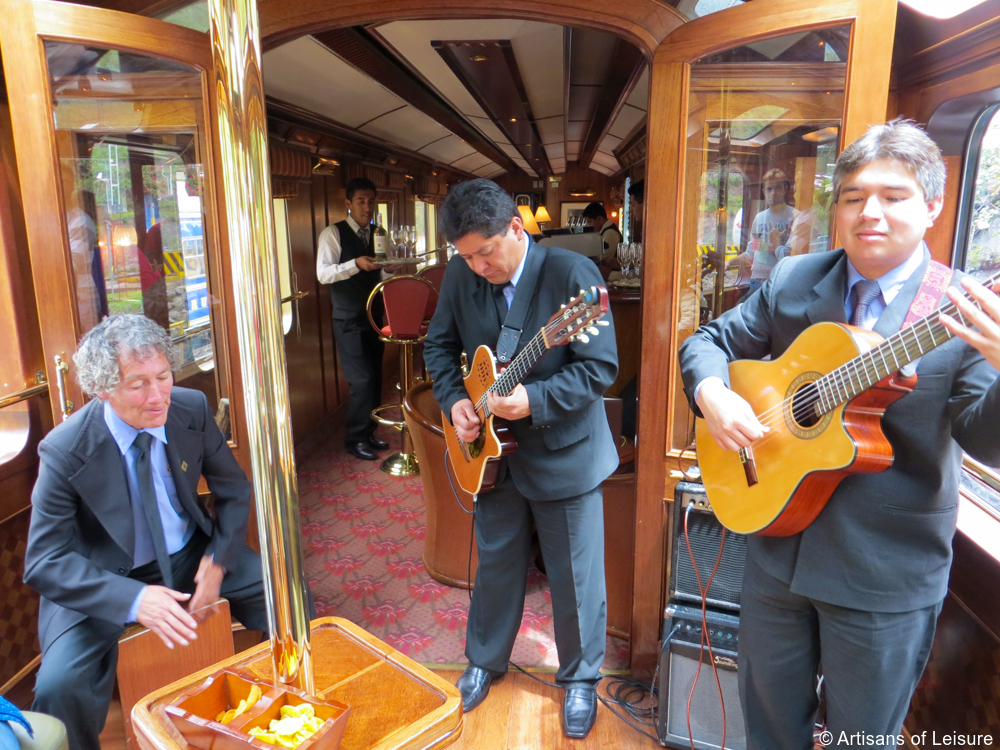 Other train journeys we often incorporate into our private luxury tours include the Eurostar for transit between major European cities such as London, Paris and Amsterdam and the shinkansen bullet train in Japan.
Contact Artisans of Leisure to begin planning a customized luxury tour that incorporates one of our favorite luxury train journeys.
Destinations: Africa, Australia, Europe, India, Italy, Japan, Norway, Peru, Singapore, South Africa, South America, Switzerland, Thailand, Turkey, UK
Tags: Agatha Christie, Andean Explorer, Arequipa, Australia luxury train, Bangkok, Belmond, Belmond trains, British Pullman, Cape Town, Eastern & Oriental Express, Flamsbana, Glacier Express, glaciers train, Hiram Bingham, Hiram Bingham train, iconic trains, India luxury train, Kyushu, Lake Titicaca, luxury African safaris, luxury Norway tours, luxury train journeys, luxury train Scotland, luxury trains, Machu Picchu train, Maharaja, Maharajas' Express, Majarajas Express, Orient Express, Peru tours, Rovos Rail, safari and luxury train tour, Scotland train, Scottish Highlands, Seven Stars in Kyushu, Singapore, sleeper trains, Taj Mahal, The Blue Train, The Ghan, The Royal Scotsman, train travel, Uluru, Venice Simplon, Venice Simplon-Orient Express, Victoria Falls