May 3, 2019
Exploring Switzerland in Style: A Glacier Express Tour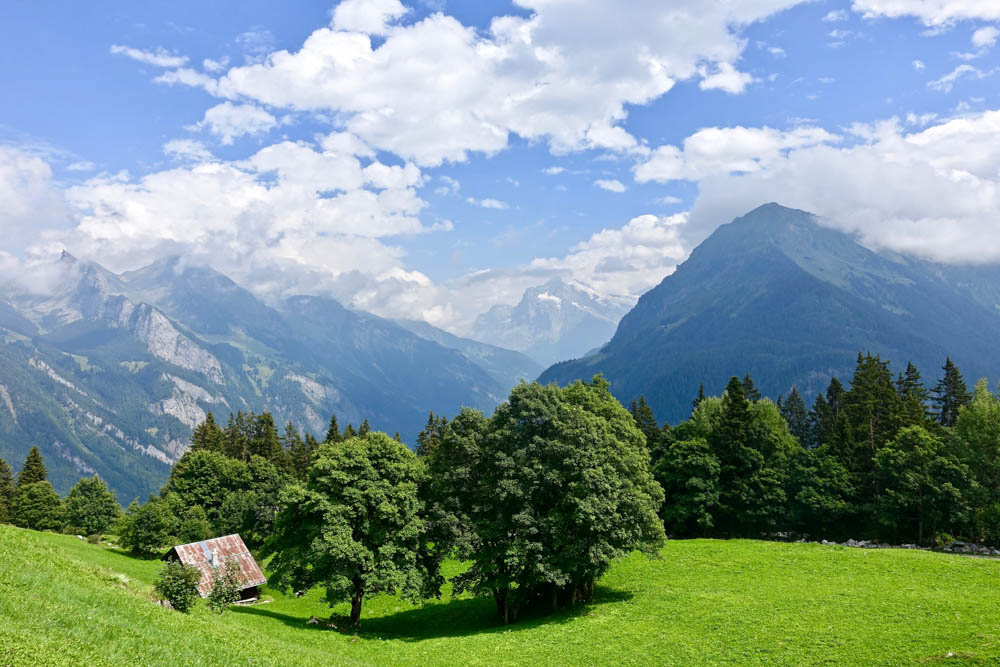 The Glacier Express—Switzerland's most famous train journey—has recently launched Excellence Class, a premium carriage offering the most exclusive way to experience the scenic eight-hour ride between Zermatt and St. Moritz. Travelers in Excellence Class can enjoy a multicourse gourmet meal, a private cocktail bar and views of the breathtaking alpine landscapes out huge windows.
Our Discover Switzerland: A Glacier Express Tour is perfect for exploring the spectacular alpine scenery in style. Rather than covering the whole Glacier Express route in one day, it breaks the journey into a leisurely two-day experience with an overnight in Andermatt. The tour also features private touring of the cultural and scenic highlights of Geneva, Lausanne, the Lake Geneva region, Zermatt and St. Moritz.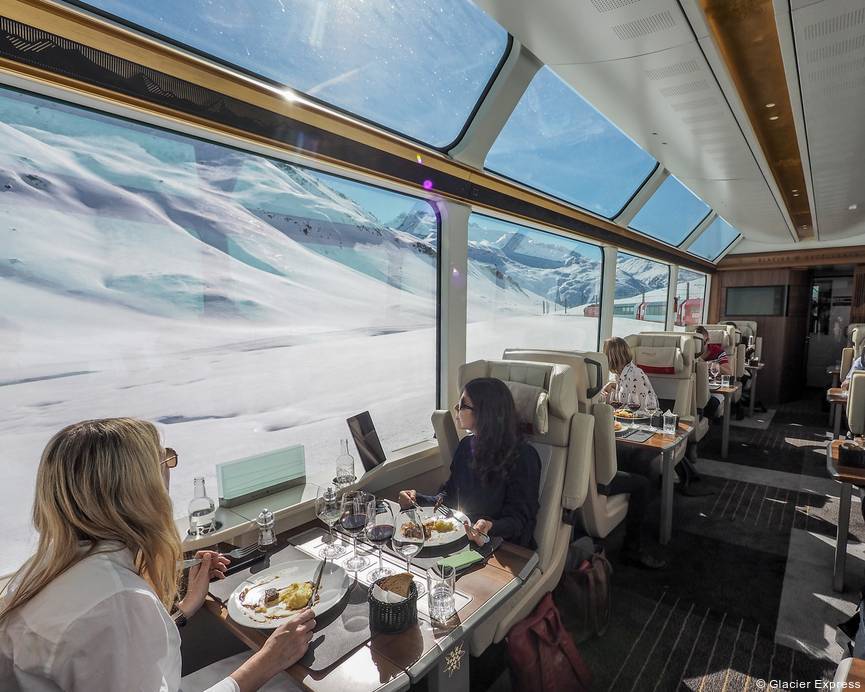 During this private luxury tour, see magnificent UNESCO-listed landscapes and traditional Swiss mountain villages…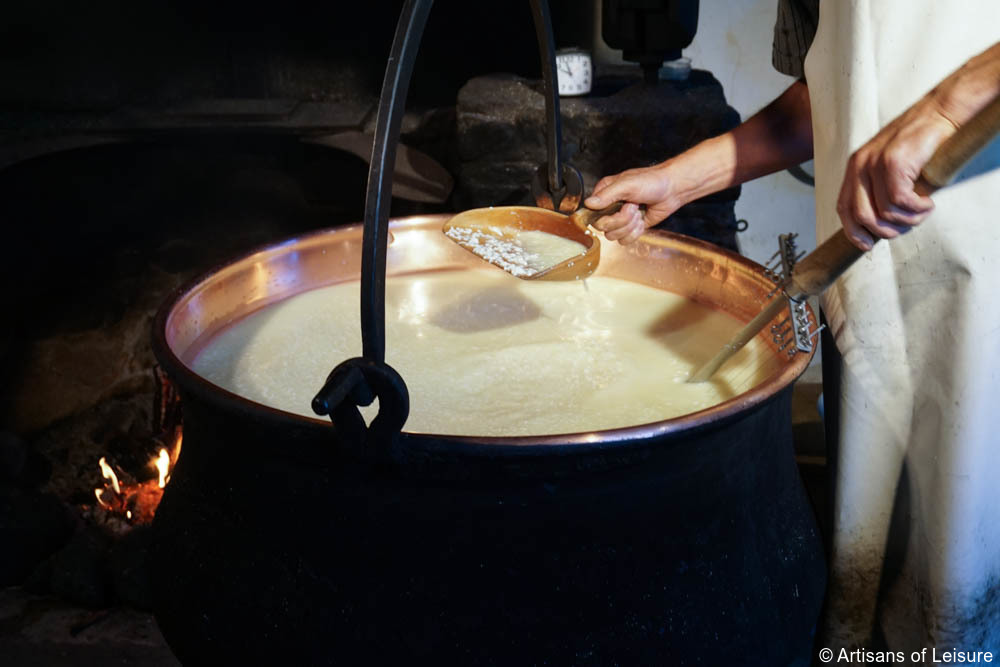 …enjoy private cultural tours and activities, including wine tastings in historic vineyards, private cheese and chocolate-making experiences, reservations at top restaurants…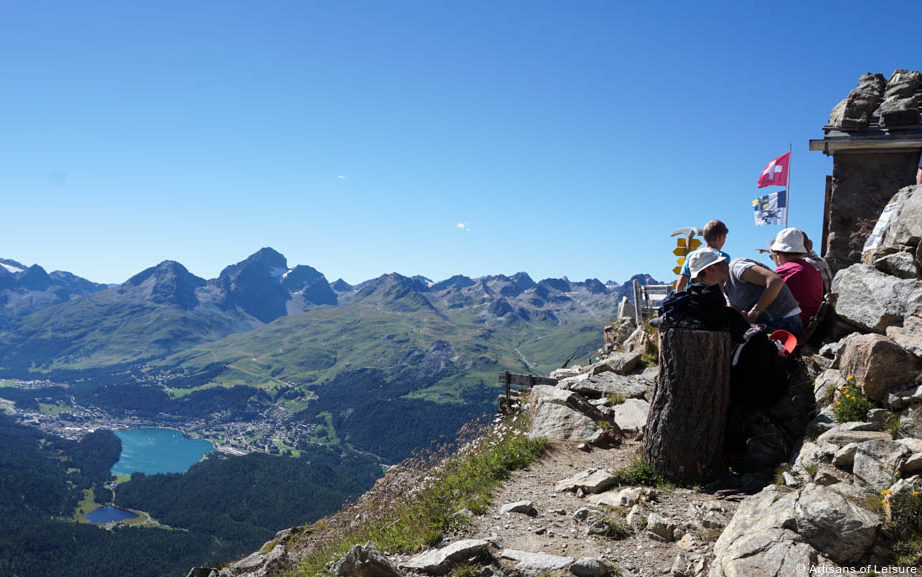 …and the option for scenic walks, hiking, zip lining, luge rides, and more–all while surrounded by breathtaking Alpine scenery.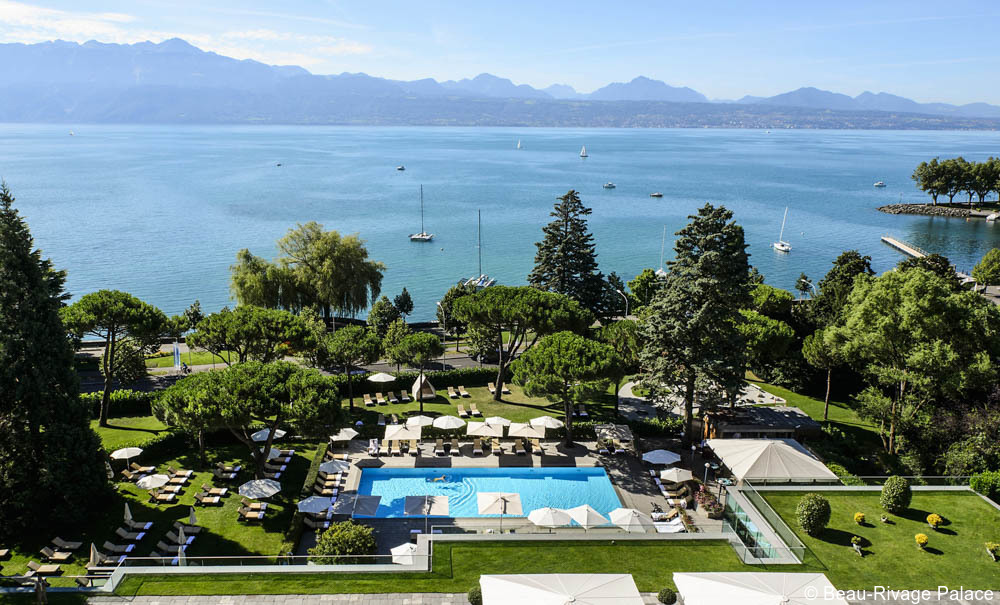 This private luxury Switzerland tour includes some of the most luxurious resorts in Switzerland, such as Beau-Rivage Palace in Lausanne…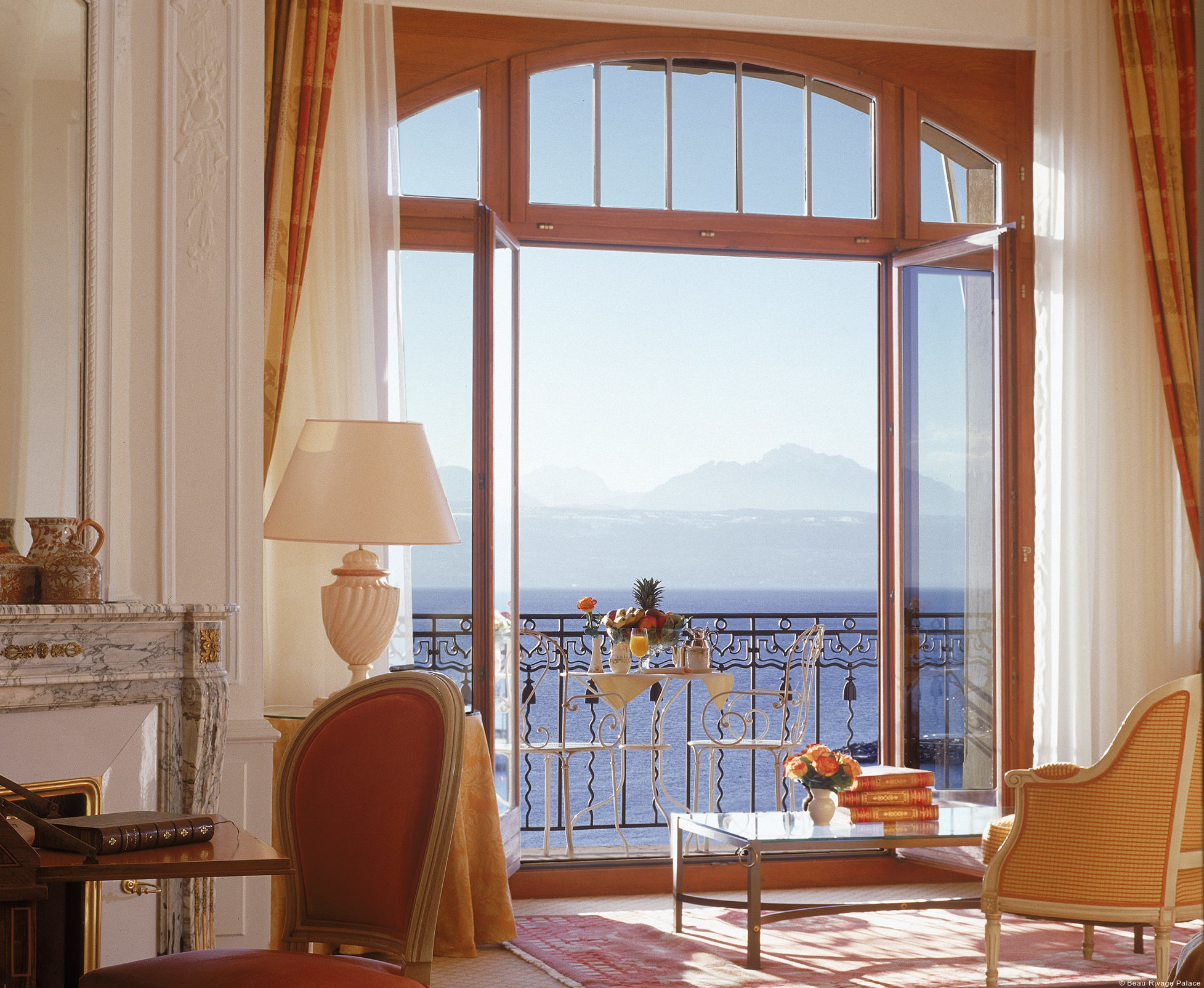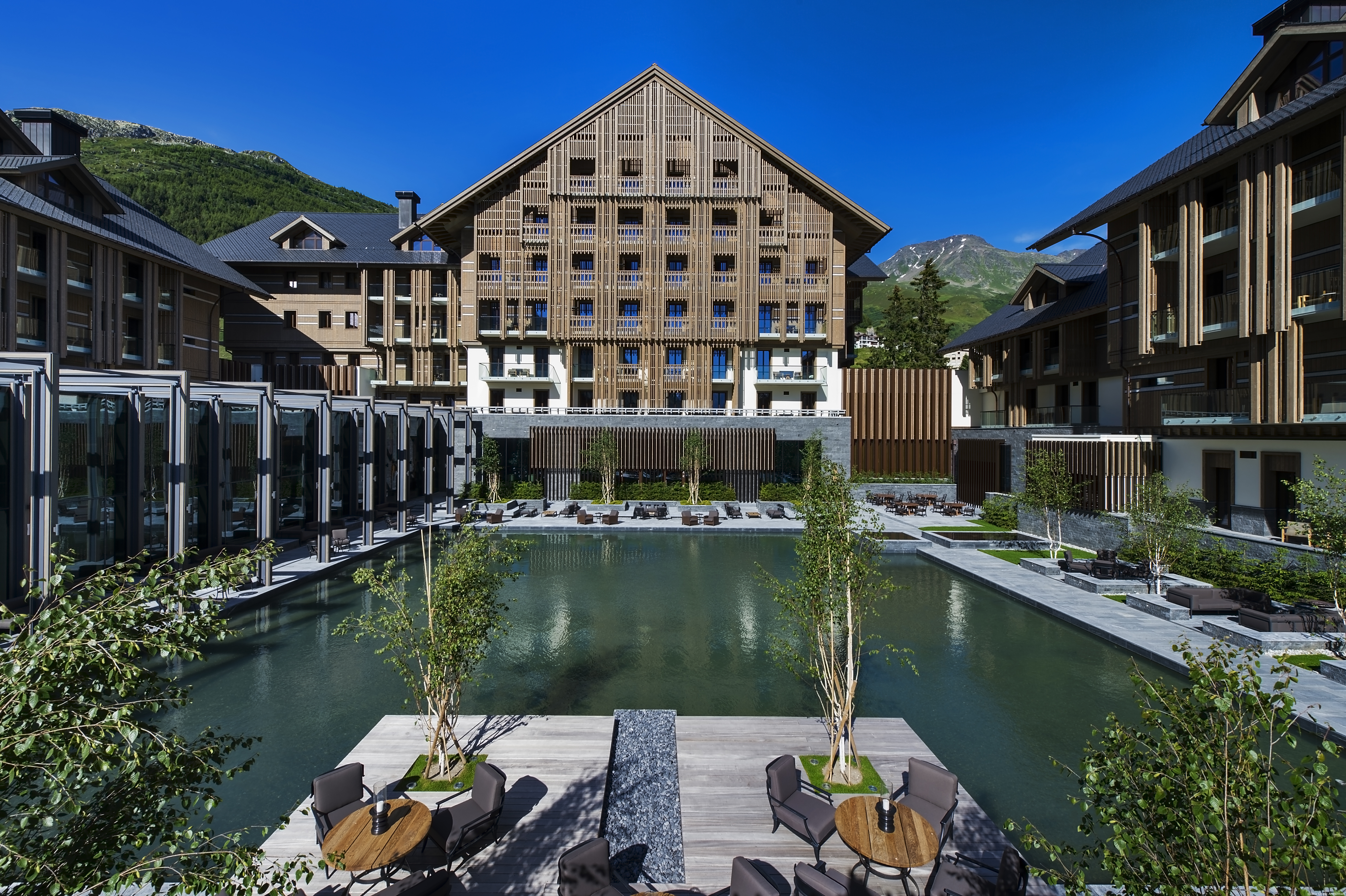 …The Chedi Andermatt…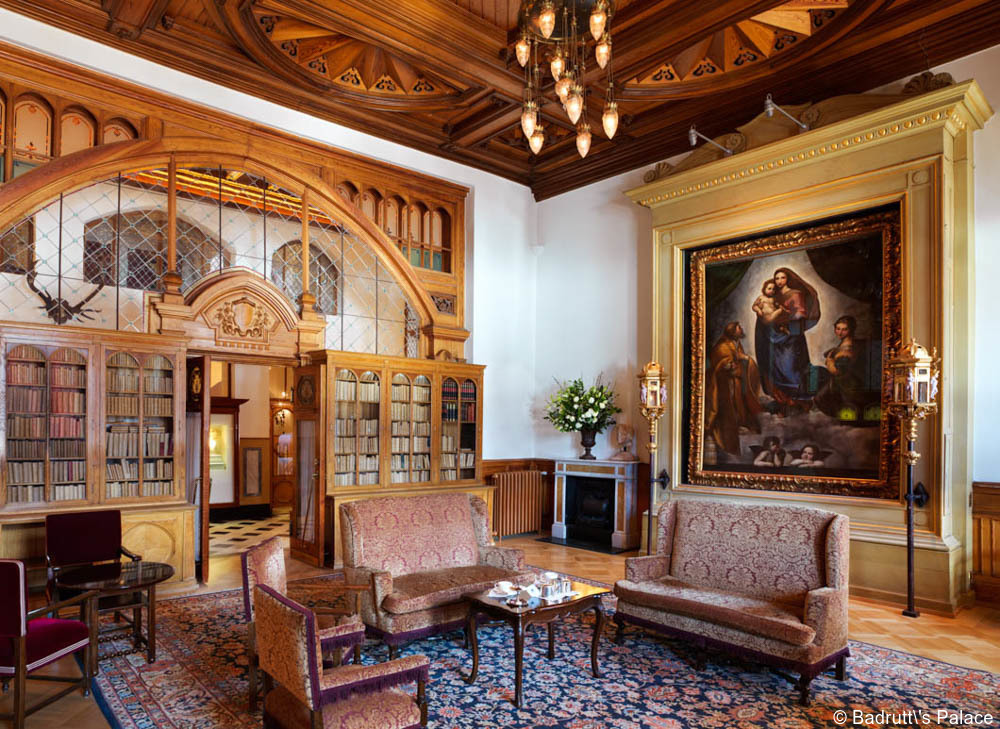 …and the legendary Badrutt's Palace in St. Moritz.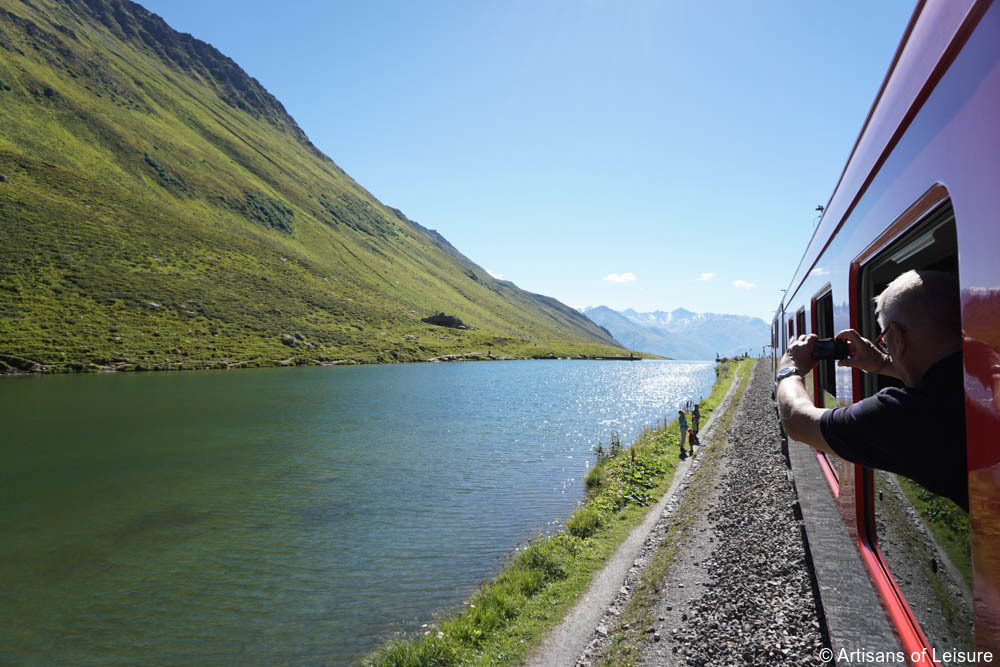 For more Switzerland inspiration, view images in  our Highlights of Switzerland gallery.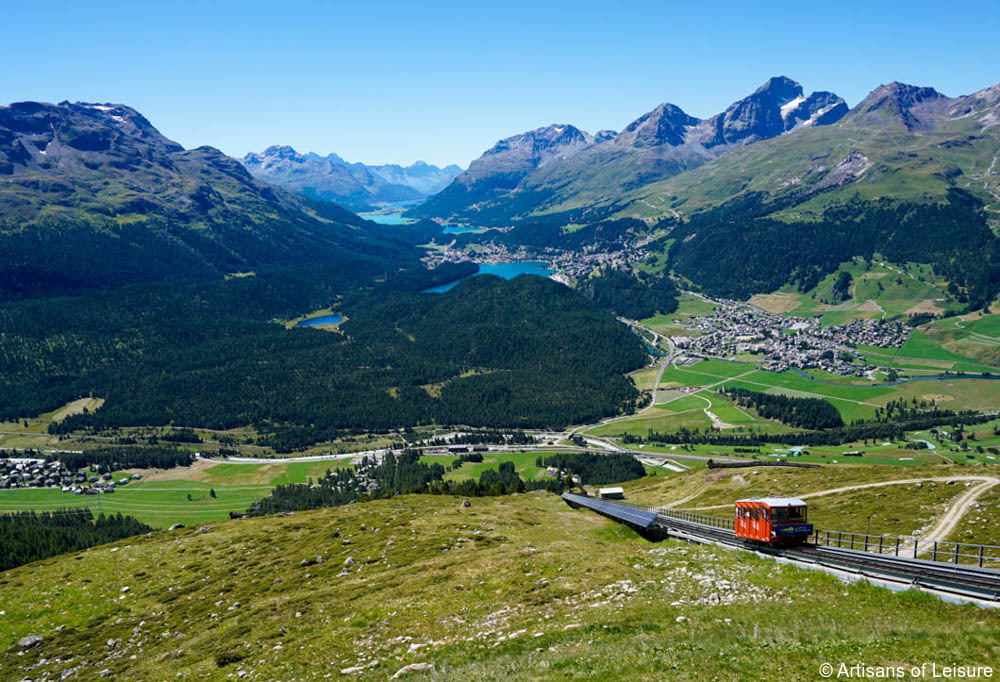 Contact one of our Switzerland travel specialists to begin planning a private, customized Switzerland tour.
Destinations: Europe, Switzerland
Tags: active touring, Alpine trains, Andermatt, Badrutt's Palace, Beau-Rivage Palace, Chedi Andermatt, cheese, cheese tours, chocolate, chocolate tours, Europe tours, exclusive activities, exclusive Switzerland, family travel, Glacier Express, Glacier Express train, hiking, hiking tours, insider access, Lake Geneva, Lausanne, Lavaux vineyards, luxury culinary touring, luxury Switzerland tours, Matterhorn, mountains, private Switzerland tours, scenic train rides, shopping, skiing, St. Moritz, Swiss trains, Switzerland tours, UNESCO, wine tasting, world's best train rides