February 10, 2021
Iconic Image: The Taj Mahal in Agra
The Taj Mahal in Agra is one of India's most iconic sites and a highlight for visitors.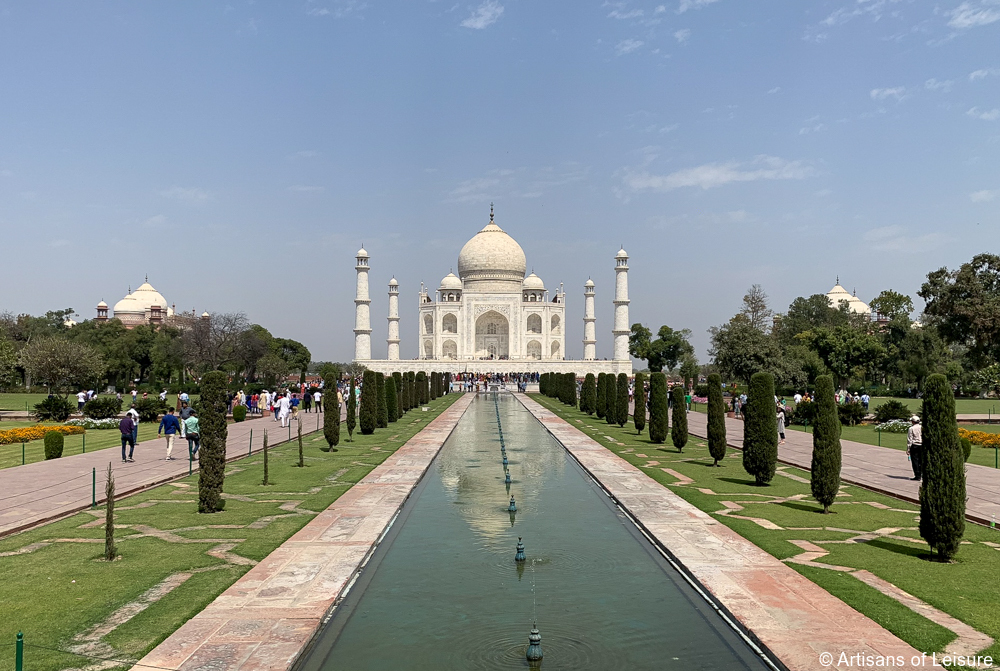 A legendary monument to love, the Taj Mahal was built in 1632 by Mughal emperor Shah Jahan as a mausoleum for his favorite wife, Mumtaz Mahal, who died giving birth to their 14th child.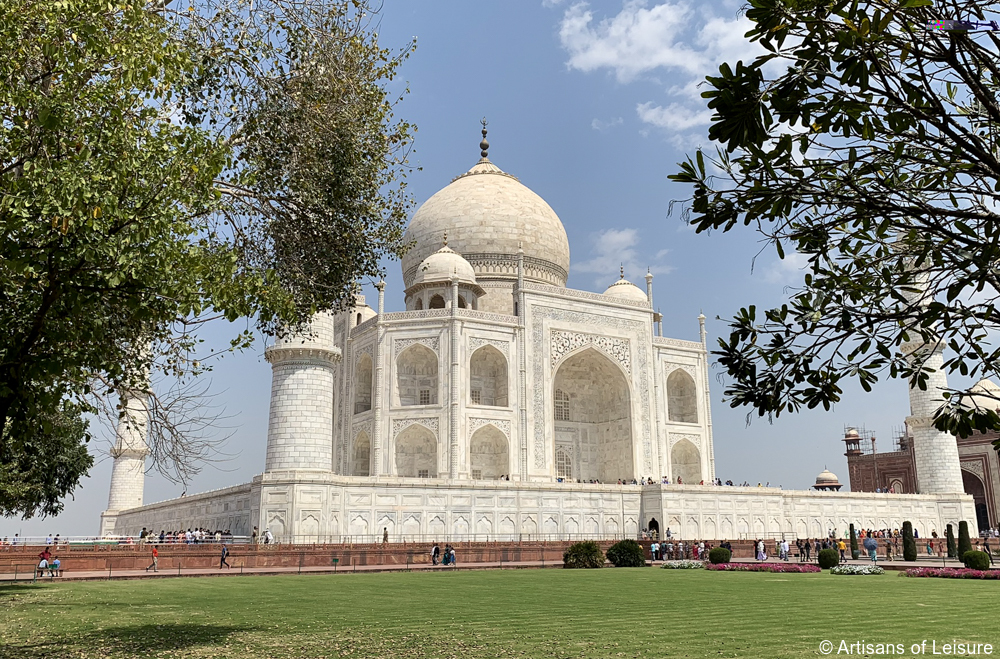 Shah Jahan constructed the landmark across the river from his palace in Agra, and when he died decades later, he was buried beside his beloved. The Taj Mahal is thought to be named for Mumtaz.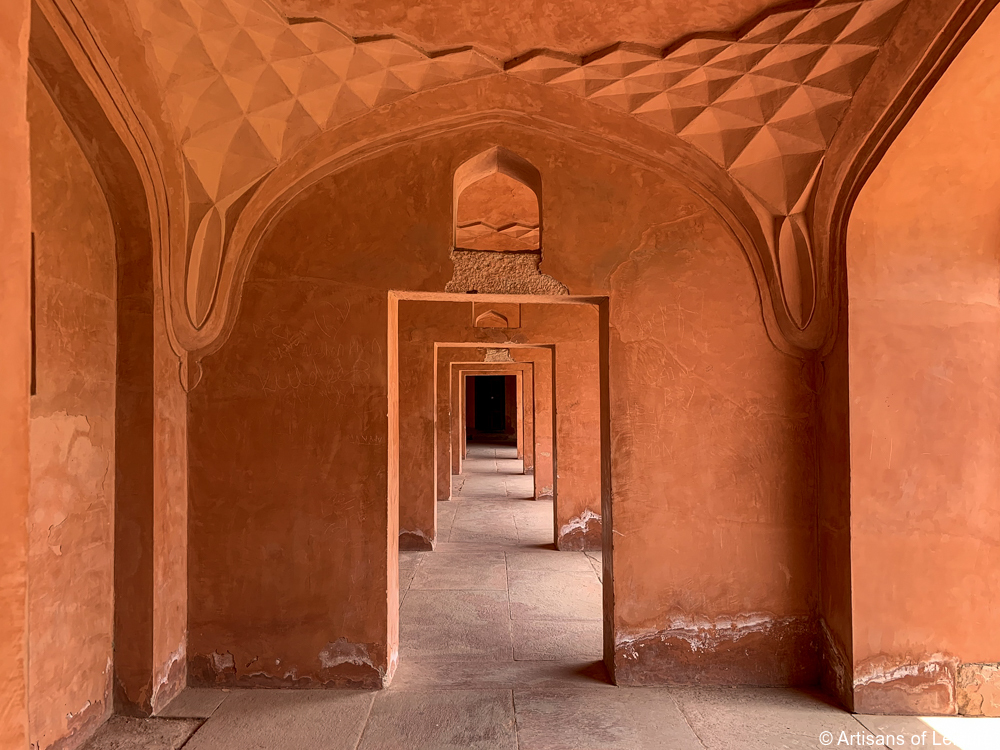 Designed to be an earthly reflection of Mumtaz's palace in paradise, the Taj Mahal's exquisite craftsmanship and symmetry makes it the finest example of Mughal architecture in the world. It was made a UNESCO World Heritage Site in 1982.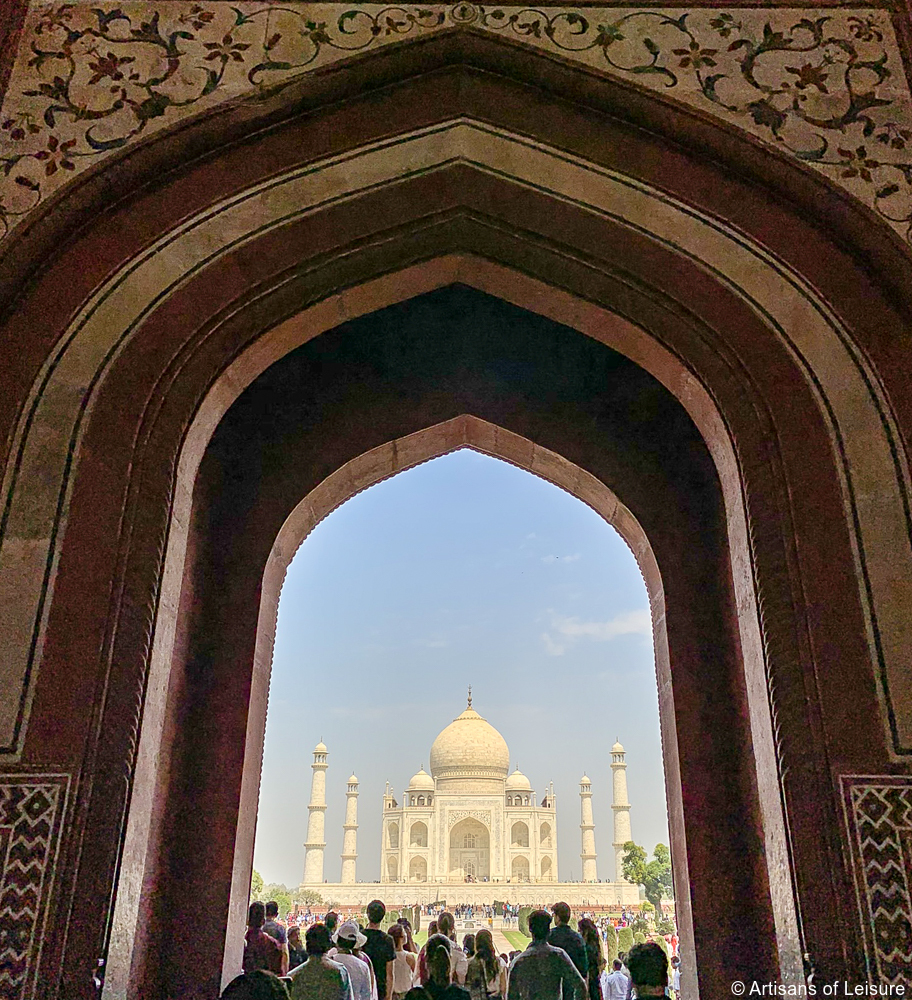 From a distance, the mausoleum appears to be solid white marble. When viewed up close, however, it reveals extraordinary colors and textures that are a testament to Mughal craftsmanship.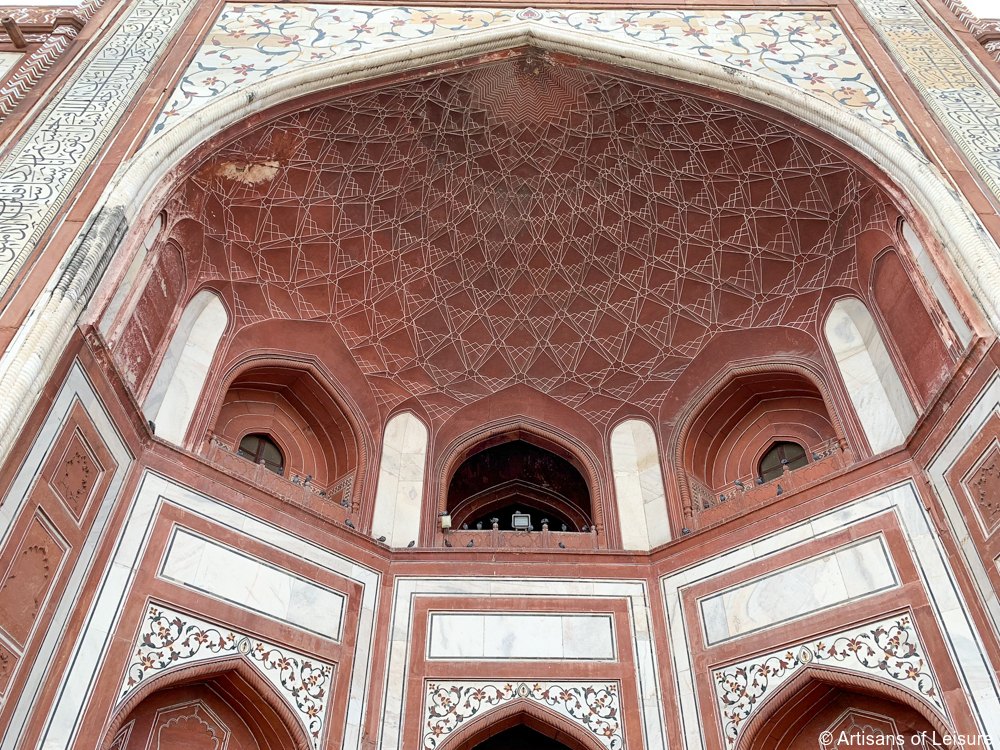 The white marble is inlaid with colorful semi-precious stones in patterns of scrolling flowers and vines.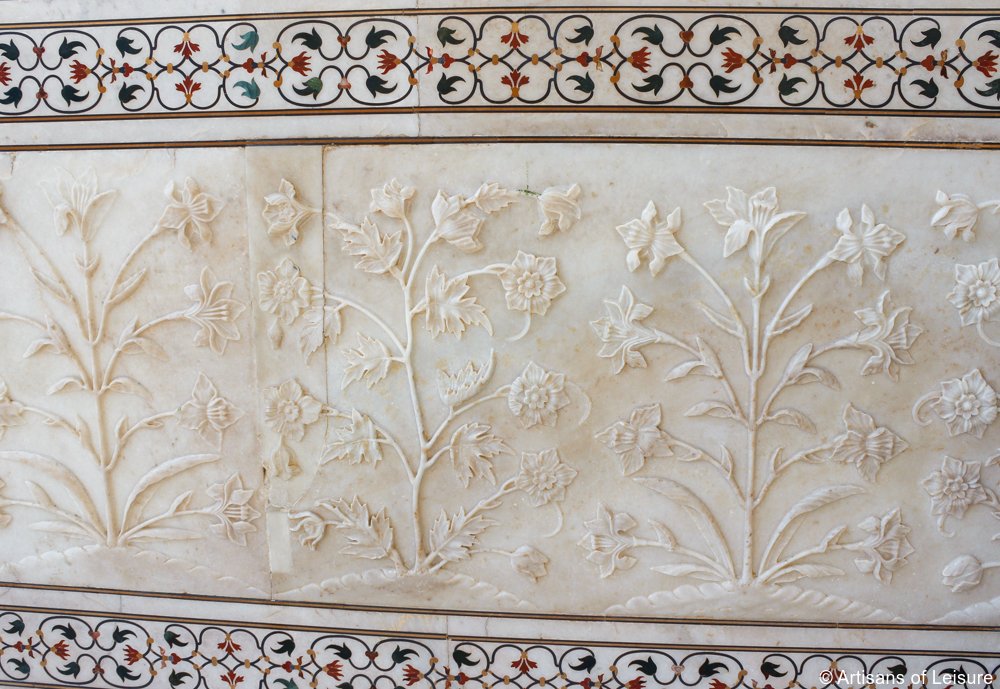 Carvings of geometric designs, flowers and calligraphy embellish the arches and recesses.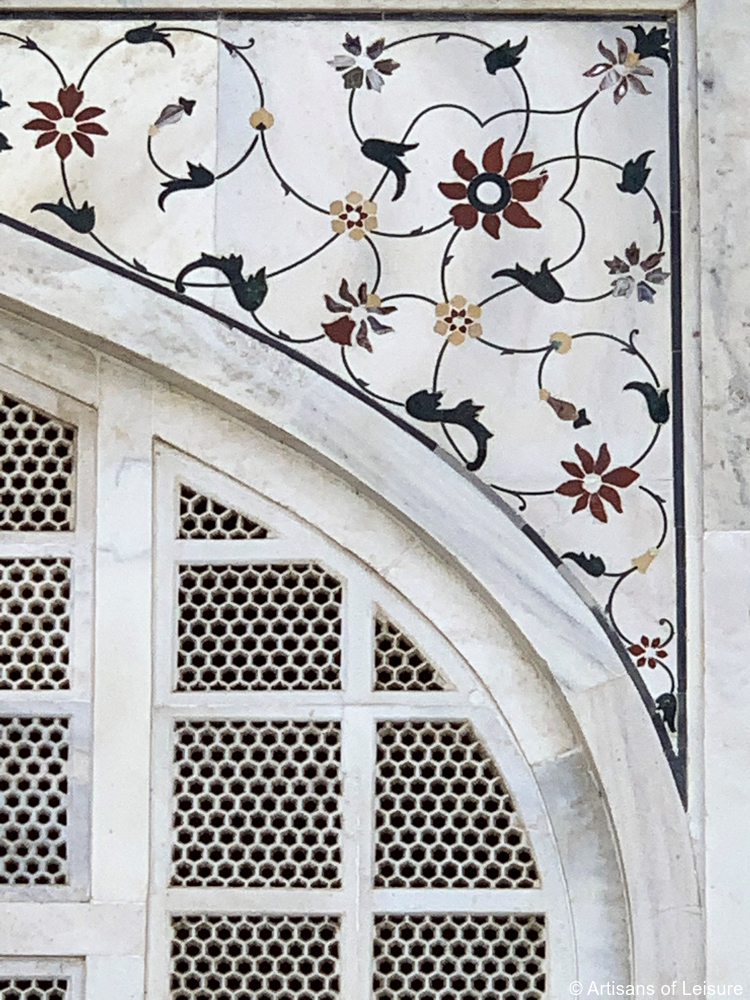 Under the dome inside the Taj Mahal is the resting place of Mumtaz and Shah Jahan. The ornamental sarcophaguses that visitors can see behind carved marble screens are decorative—Muslim tradition forbids elaborate graves, so the real tombs are below ground in a relatively simple burial chamber.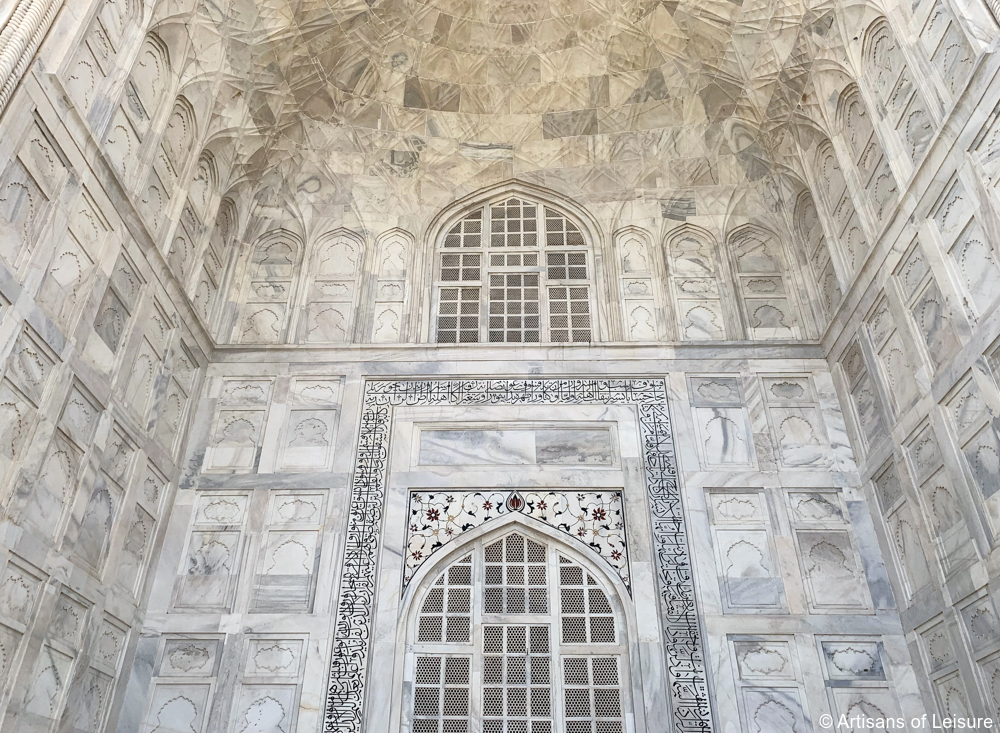 Most people are familiar with the gleaming white structure of the Taj Mahal but are often surprised to find that it is set within a large complex with acres of formal gardens punctuated by water channels, additional buildings and an impressive entrance gate.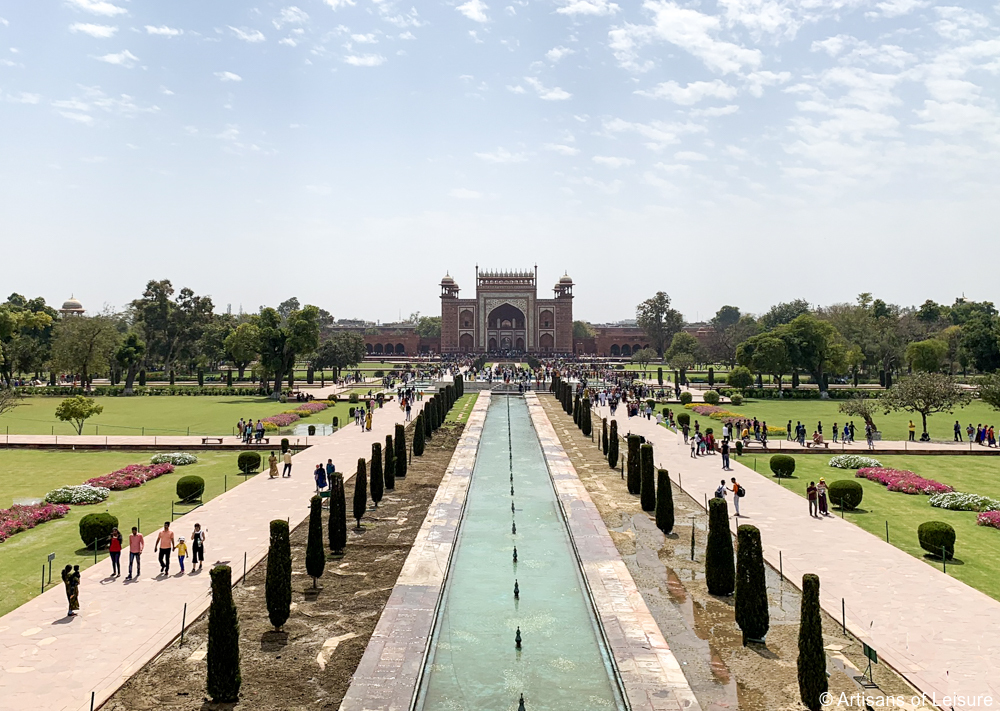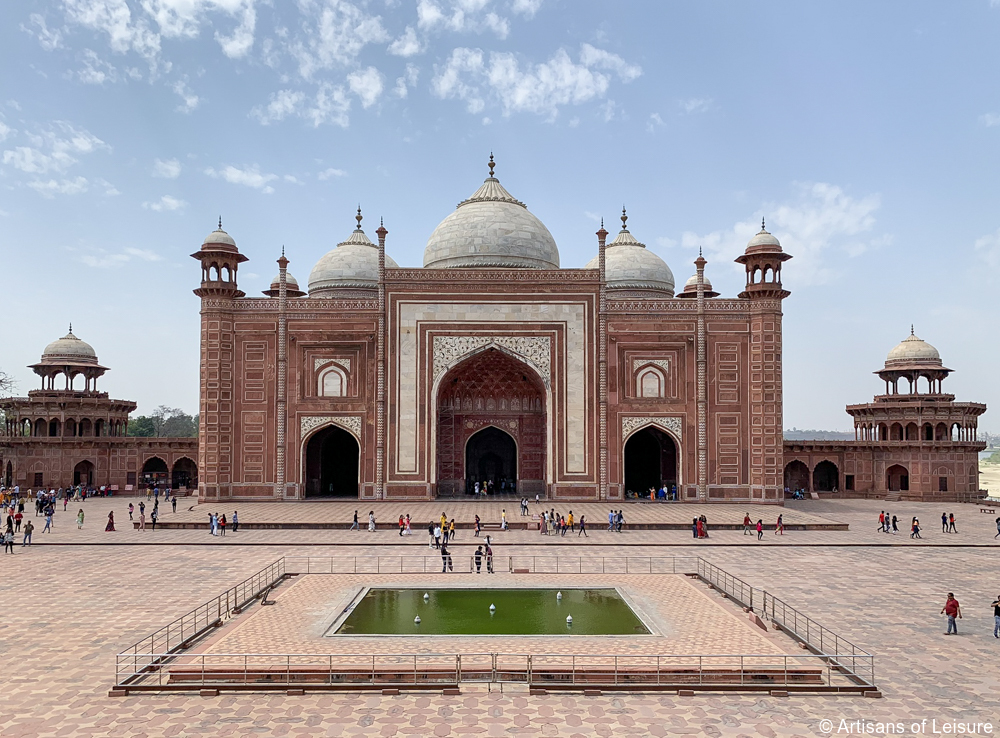 Thousands of craftsmen from across Asia were employed in the construction of the Taj Mahal, and many of them stayed in Agra. Today, the city is a leading producer of exquisite marble-inlay items, a legacy of the Taj Mahal's stunning artistry.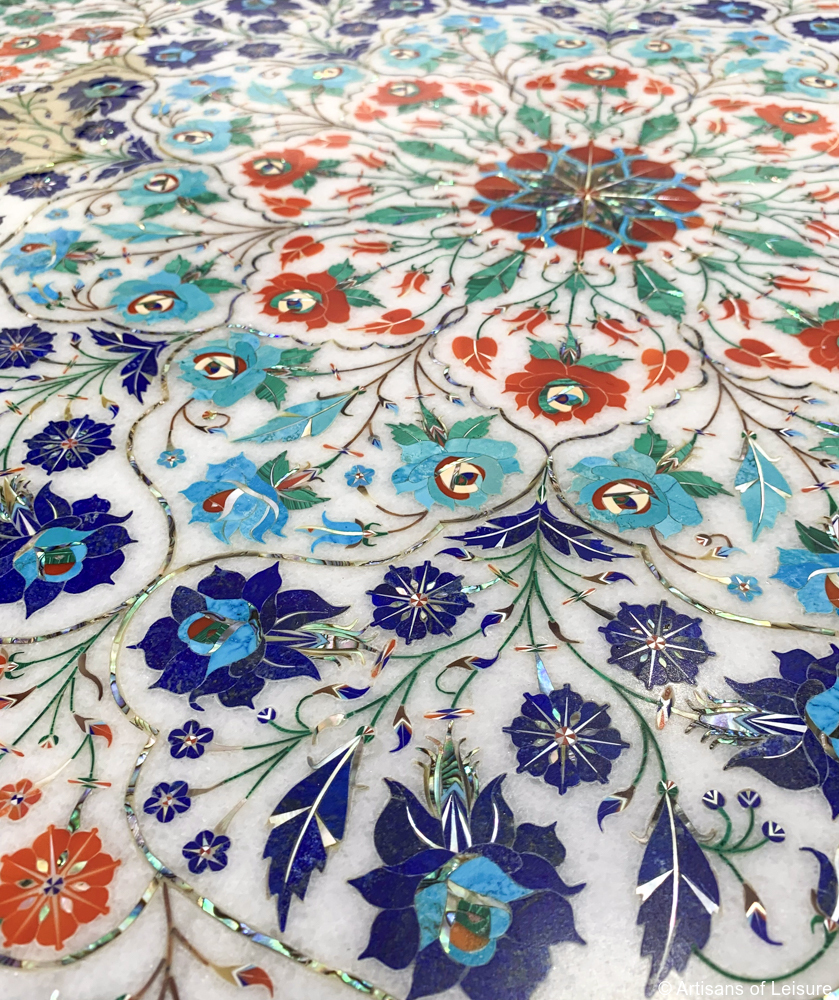 For interested travelers, we arrange visits to leading artisan workshops that produce incredible inlaid marble items including tables, boxes, trays, vases and more.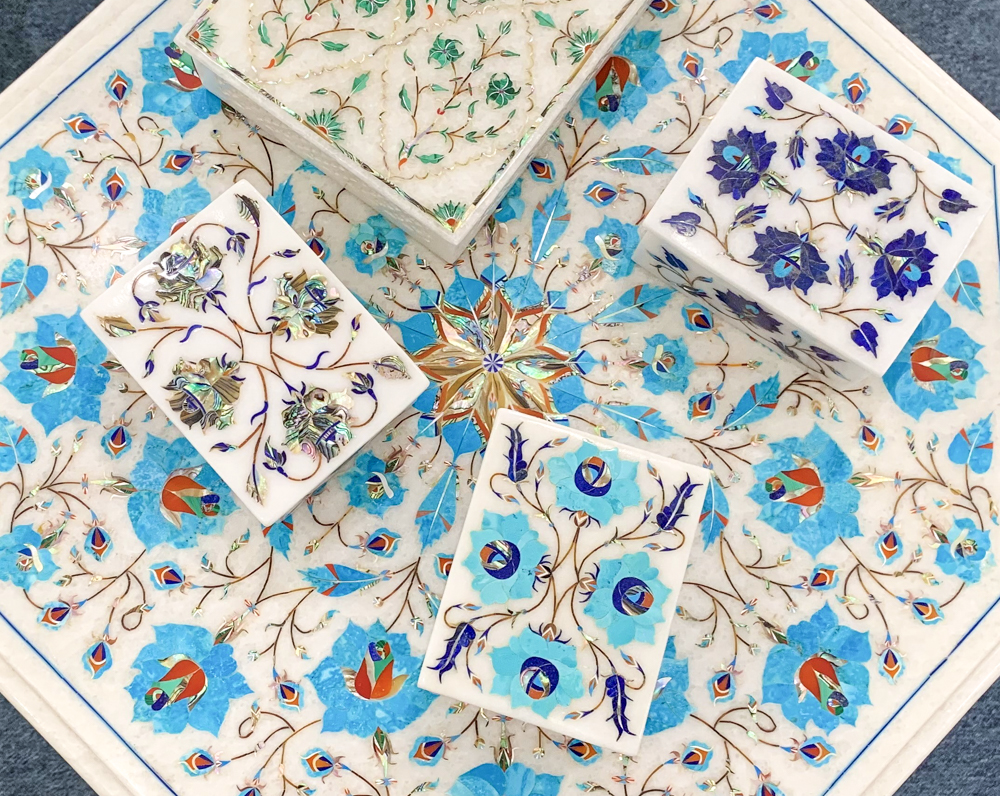 Artisans of Leisure arranges private tours of the Taj Mahal, including at sunrise and sunset, and other Mughal highlights of Agra such as the Agra Fort.
We arrange for our travelers to stay at the luxurious Oberoi Amarvilas, one of our favorite hotels in India, which has incredible views of the Taj Mahal.
Contact Artisans of Leisure to begin planning a private customized tour of India, featuring expert-led tours of the Taj Mahal.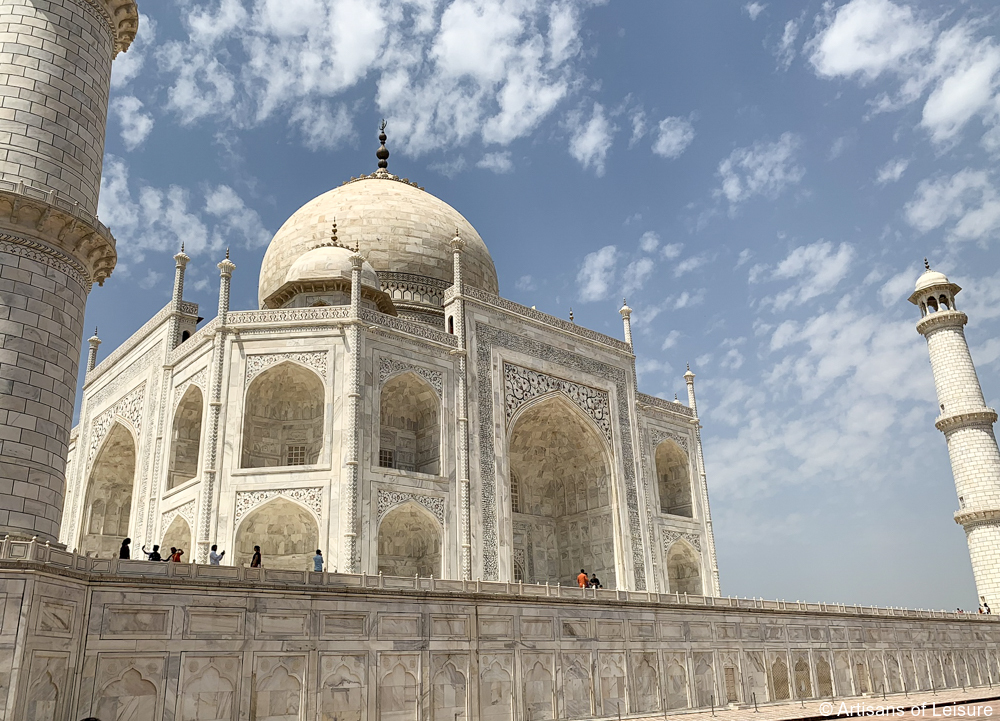 Tags: Agra, architecture, cultural India tours, India, India tours, insider shopping, luxury India tours, marble inlay, Mughal architecture, Oberoi Amarvilas, shopping, Taj Mahal