February 10, 2021
Wildlife Touring in Sri Lanka
Many visitors to beautiful Sri Lanka look forward to spotting the diverse wildlife inhabiting the country's lush landscapes.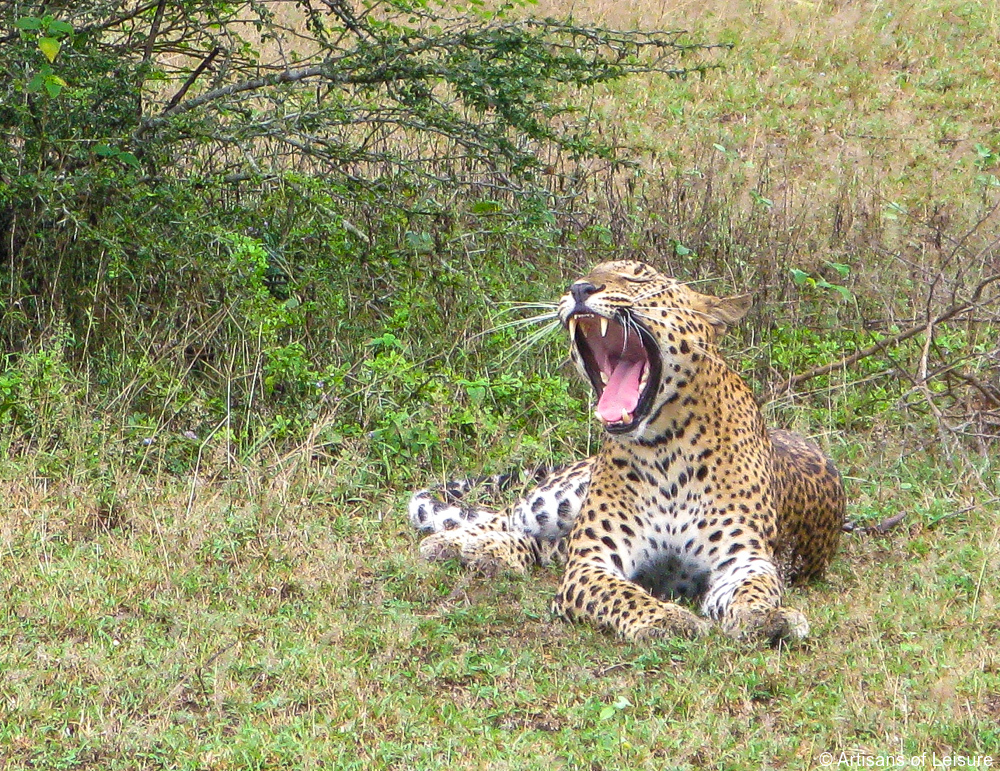 Seeing elephants in Sri Lanka is a highlight. We can arrange private elephant encounters, including feeding, bathing and walking with an elephant.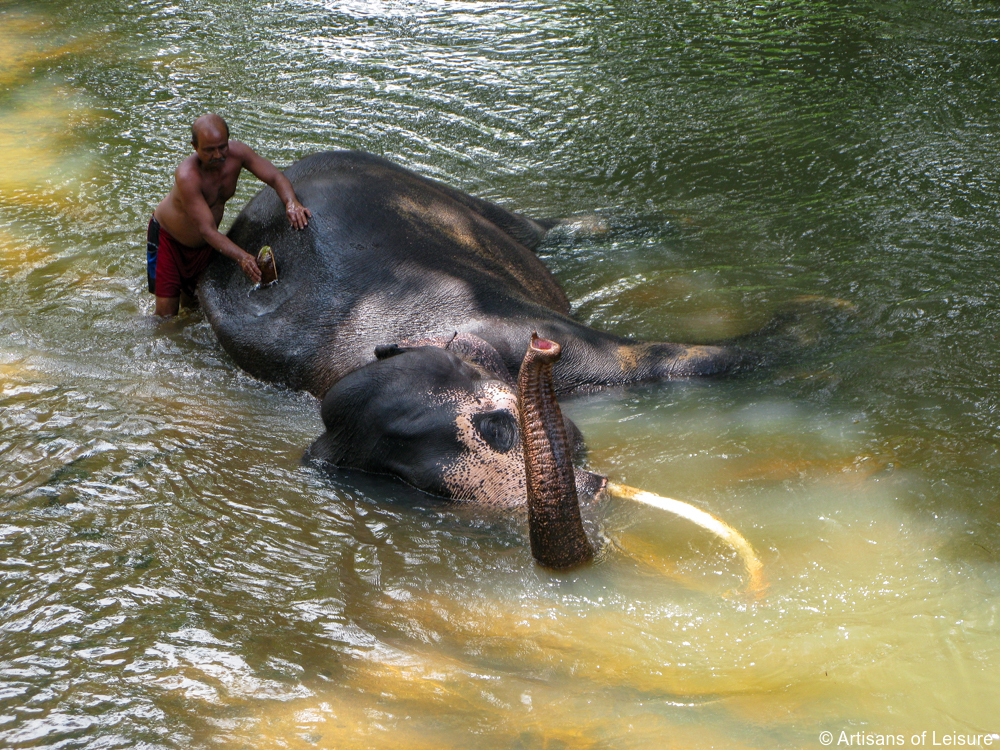 In rural parts of Sri Lanka, wild elephants might appear on the side of the road.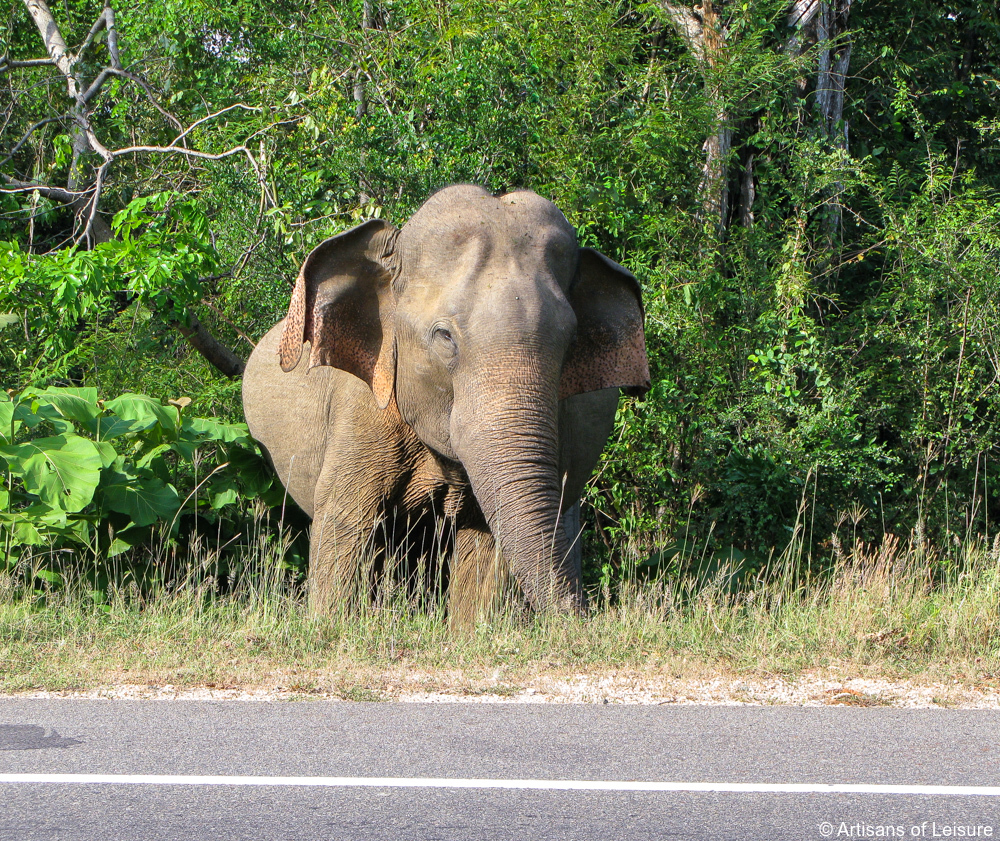 They sometimes even cross it.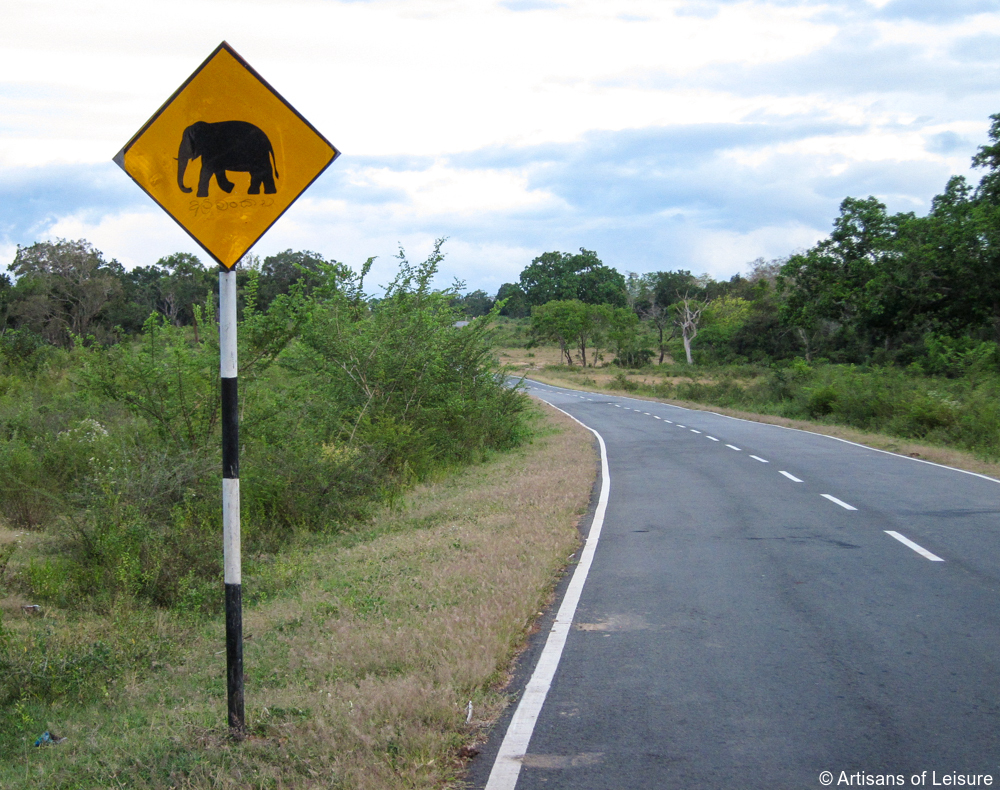 Among the easiest animals to see in Sri Lanka are monkeys, which frequent popular attractions, especially in the Cultural Triangle.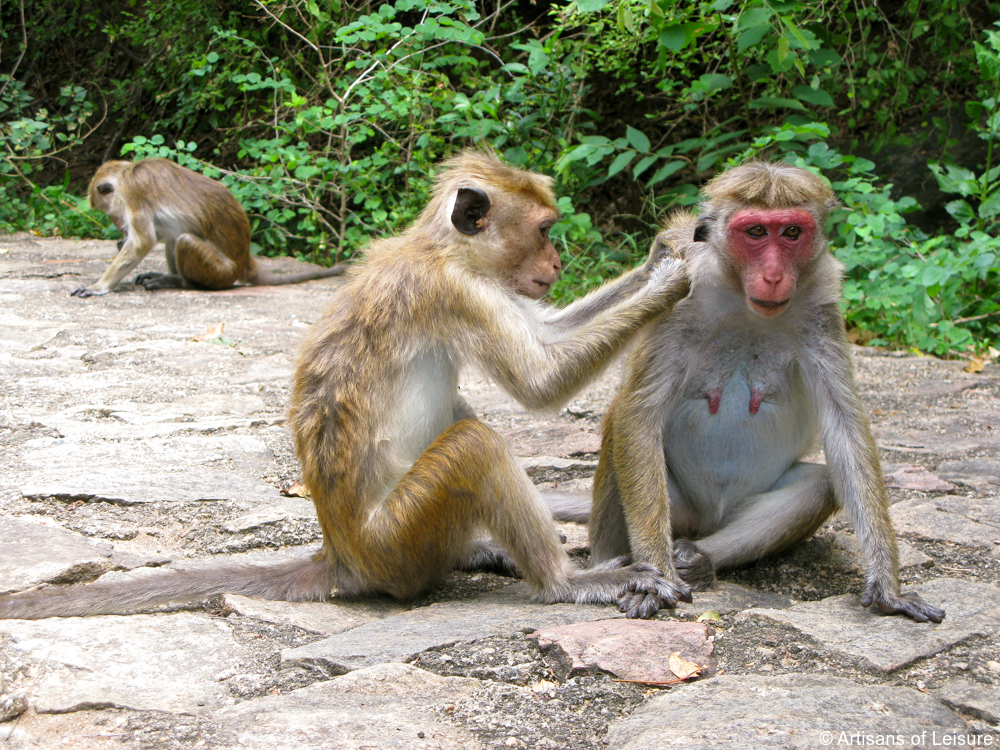 This monkey mother has a baby on board.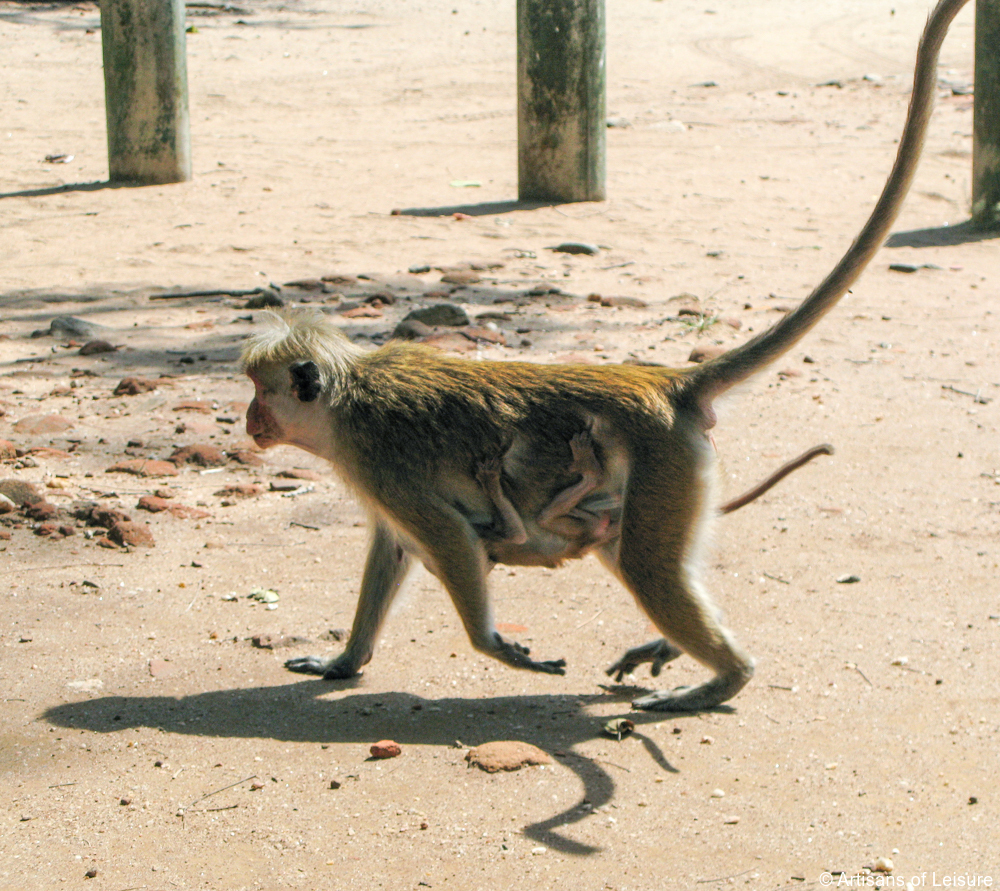 Bats are also fairly common in many parts of Sri Lanka.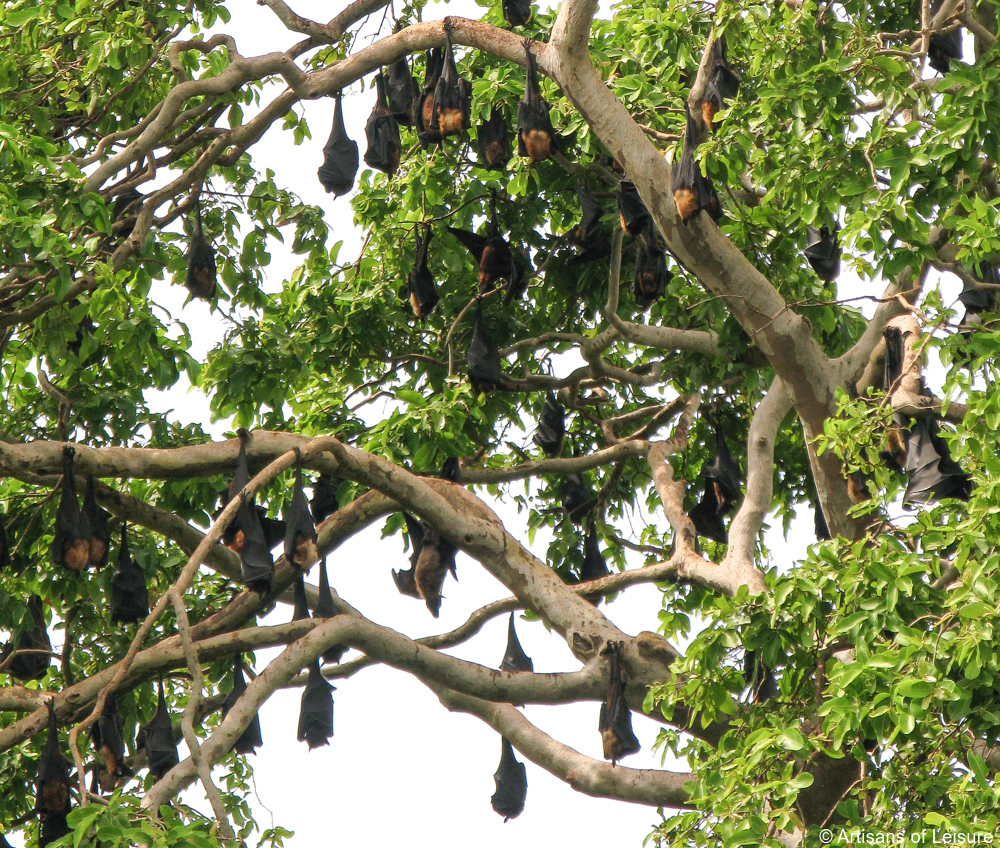 On longer Sri Lanka tours, we can include safaris in wildlife parks around the country.
Yala National Park in southeastern Sri Lanka is the best-known wildlife safari destination in the country. Its scrub forest and wetlands are ideal for travelers wanting to see animals in their native habitats.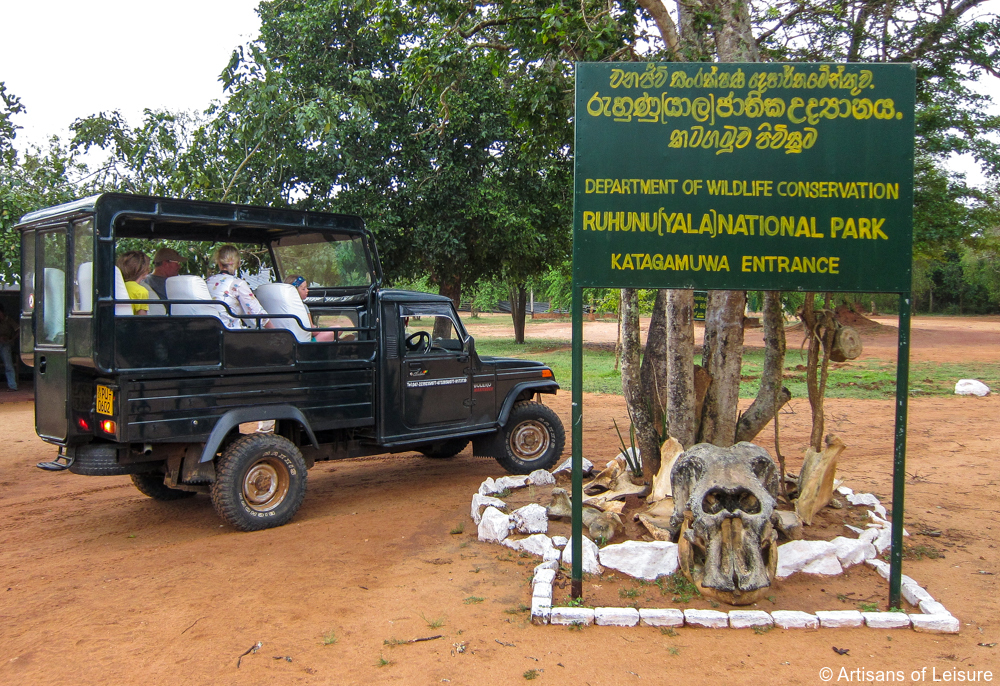 Leopards are the most iconic animals living in Yala. The park has the densest leopard population in the world. However, the photogenic felines can be elusive.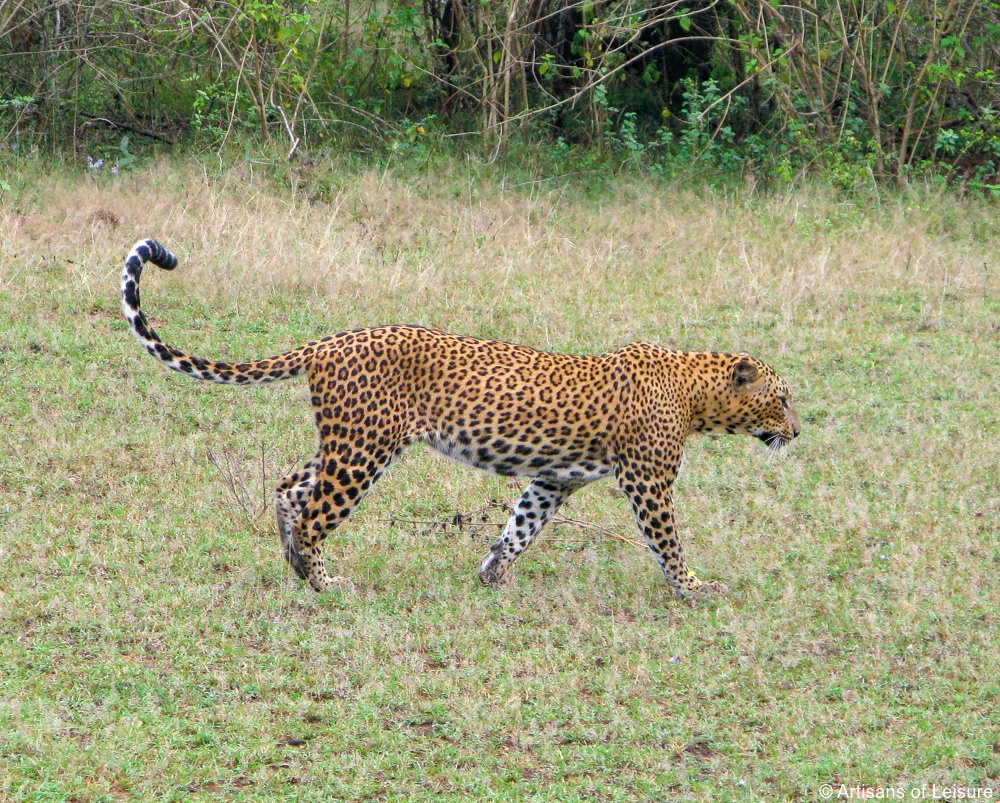 Other animals typically spotted in Yala National Park include elephants, spotted deer, crocodiles, langur monkeys and mongooses.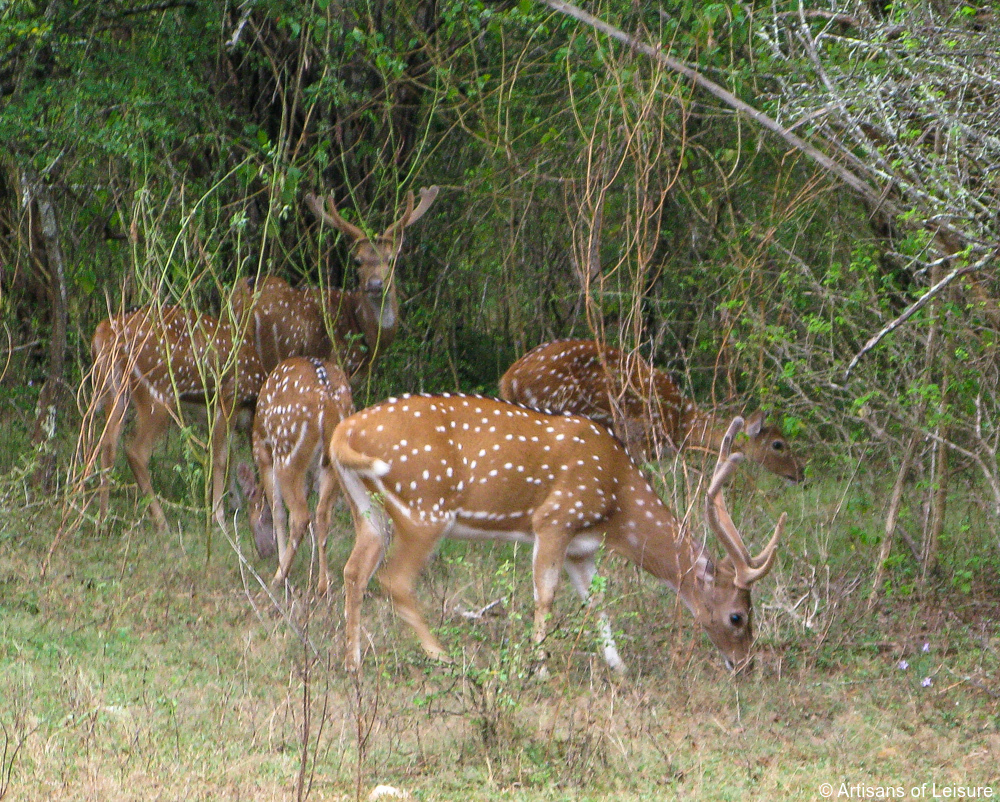 Birds large and small—bee eaters, peacocks, jungle fowl, ibises and more—add dashes of color to Yala's landscapes.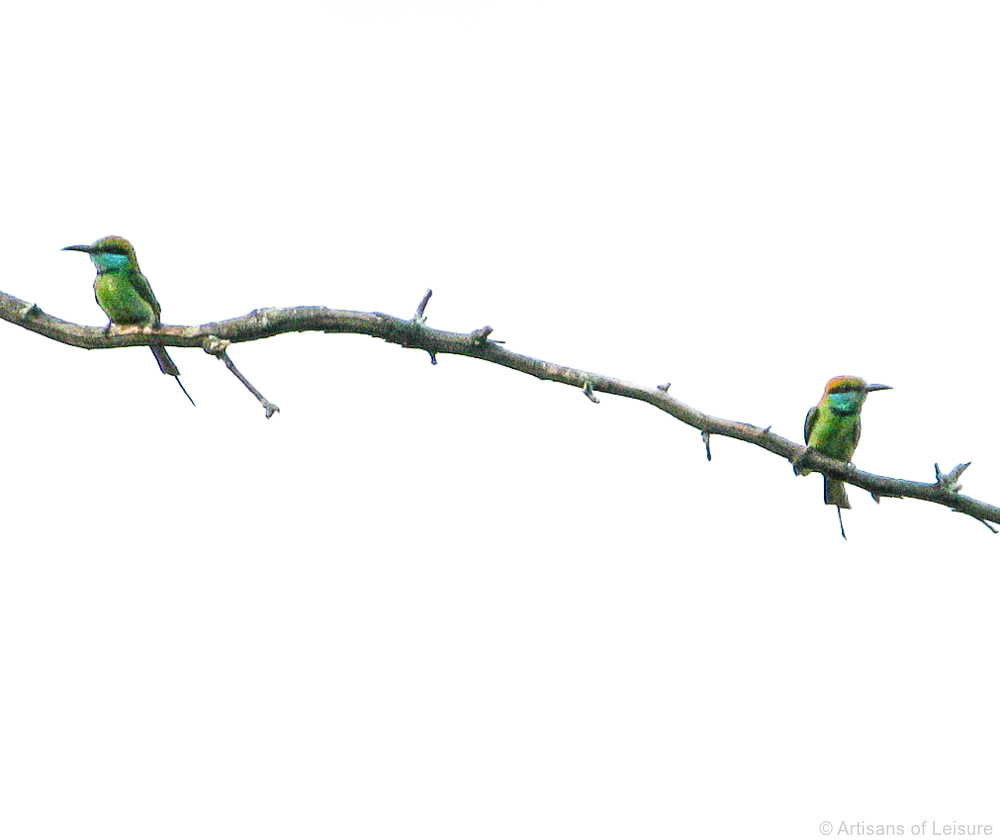 Resident reptiles such as snakes and lizards may appear along the side of the dirt roads in Yala. This python has just finished eating.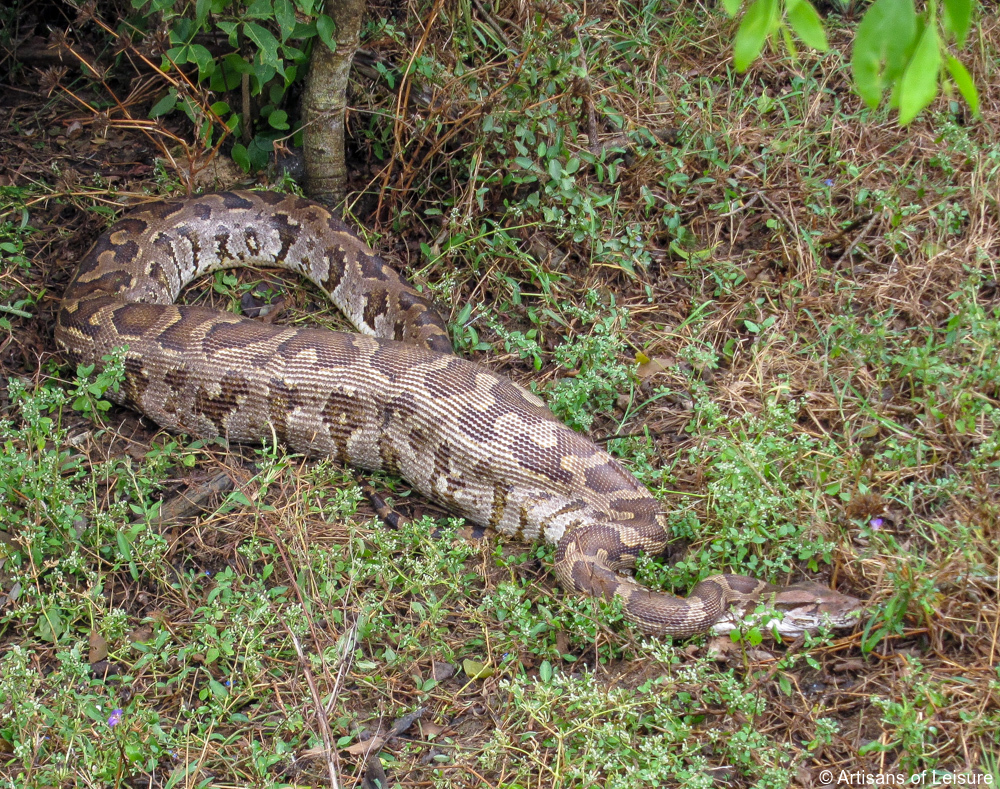 Travelers interested in visiting Yala should be sure to allow ample time in their Sri Lanka tour.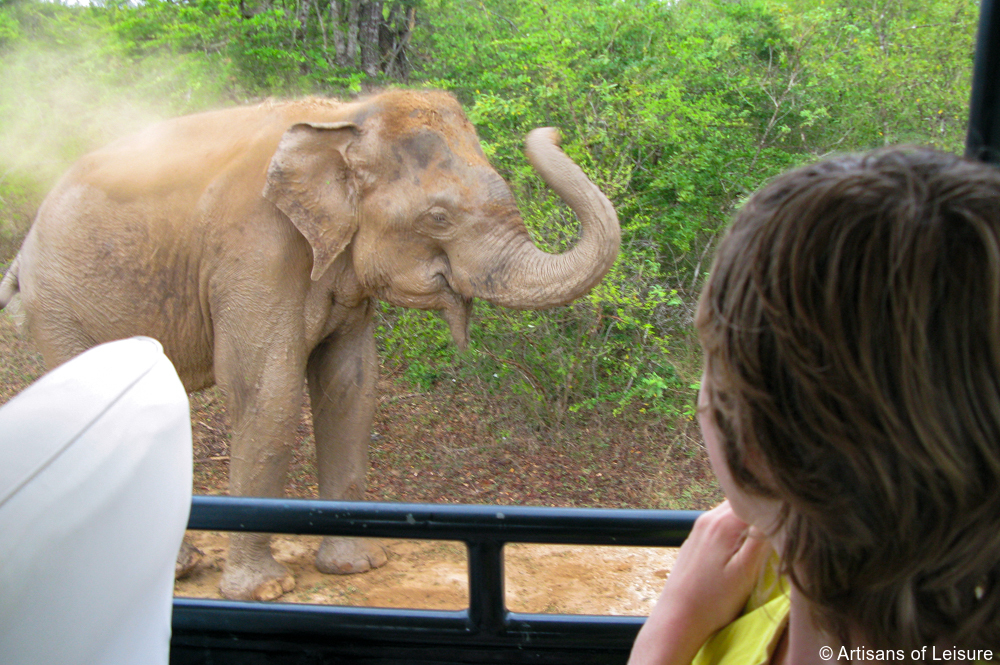 Artisans of Leisure can also arrange visits to other national parks in Sri Lanka, such as Minneriya National Park and Udawalawe National Park, as well as sanctuaries where orphaned elephants are cared for and rehabilitated so they can be released back into the wild.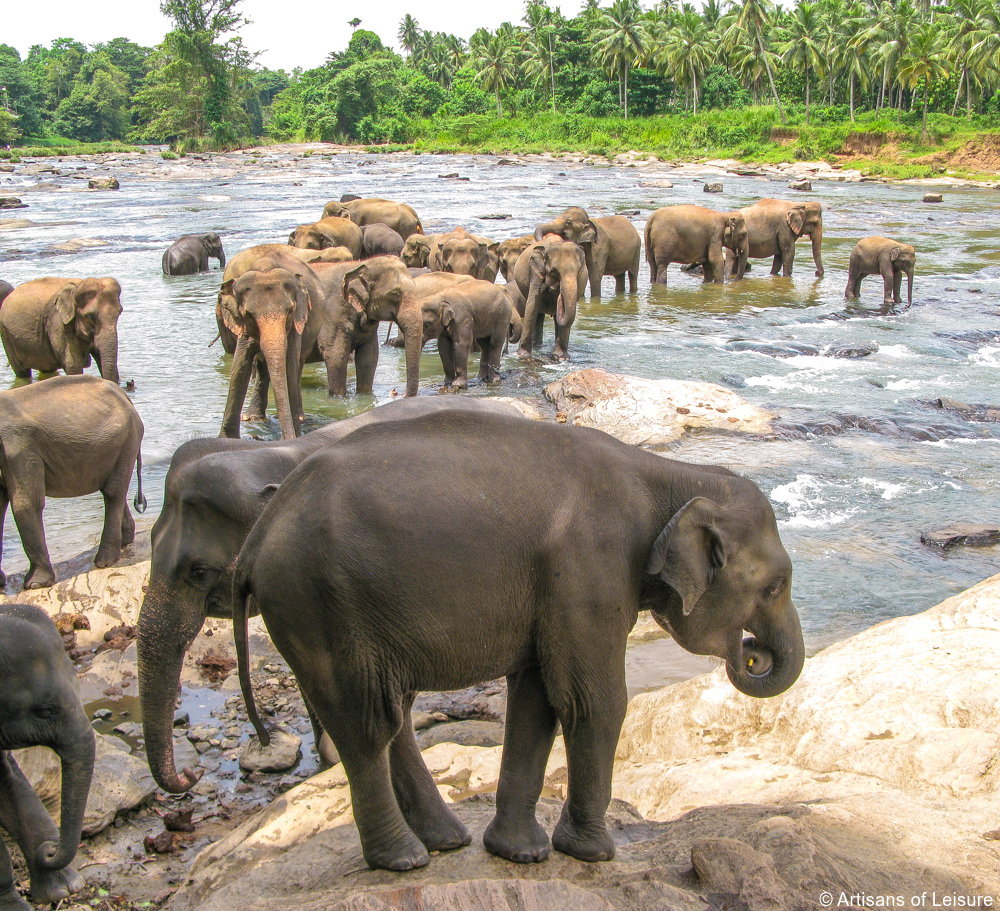 An unusual wildlife encounter we can arrange in Sri Lanka is a visit to a sea turtle conservation project. During a private tour of the seaside facility, our travelers can learn how the project incubates and hatches hawksbill, loggerhead, olive ridley and other sea turtles that nest on Sri Lankan beaches.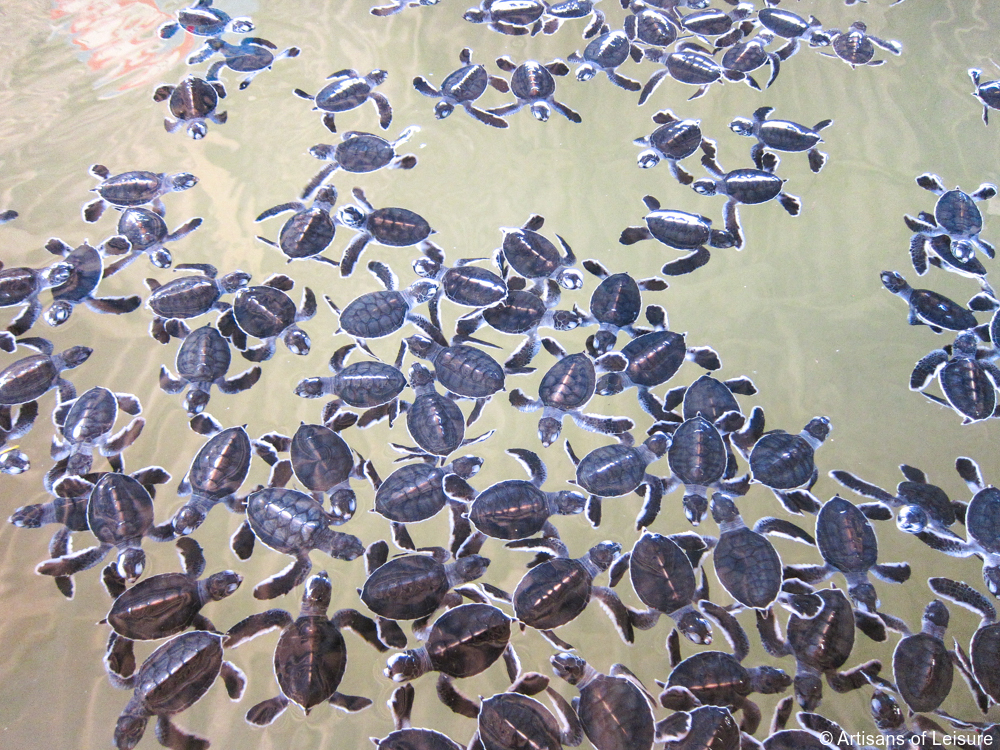 Contact Artisans of Leisure to start planning a private Sri Lanka tour customized to your interests.
Tags: Asia tours, birdwatching, elephants, family travel, luxury safaris, national parks, safari, Sri Lanka tours, wildlife, wildlife tours, Yala