February 28, 2012
Just Back: Peru
Artisans of Leisure travel expert John McGee recently traveled through Peru. Read about the highlights of his tour, all of which we either include or offer as options on our private tours of Peru.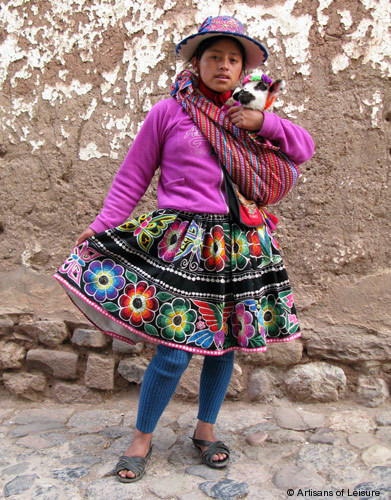 Touring highlights:
Climbing to the top of the Machu Picchu site in the late afternoon when few tourists remained and feeling like I had it to myself. The bonus was having my excellent private guide next to me to fill me in on the details of some of the more hidden or overlooked sections of Machu Picchu.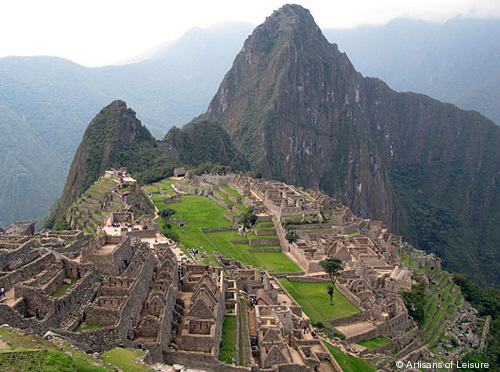 The private transfer from Cusco to the Sacred Valley passes through beautiful rural landscapes with the snow-capped peaks of the high Andes as a backdrop.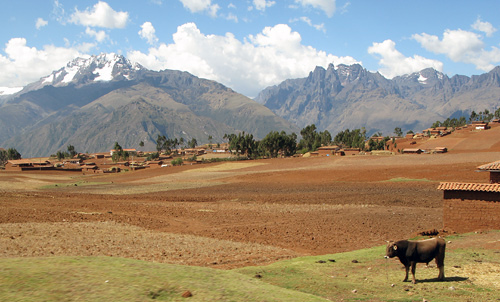 Unexpected highlights:
I knew there were important Inca ruins other than Machu Picchu, but I was surprised at how spectacular they can be. For example, Ollantaytambo is really a must-see when visiting the Sacred Valley (we include it in our touring there).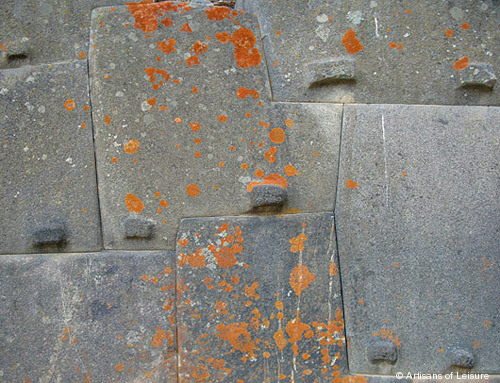 Singing and dancing to the live band in the wood-paneled bar car of the luxury Hiram Bingham train en route back from Machu Picchu. The three members of the band were hilarious showmen, and they handily performed everything from stirring Peruvian ballads to rocking Rolling Stones tunes.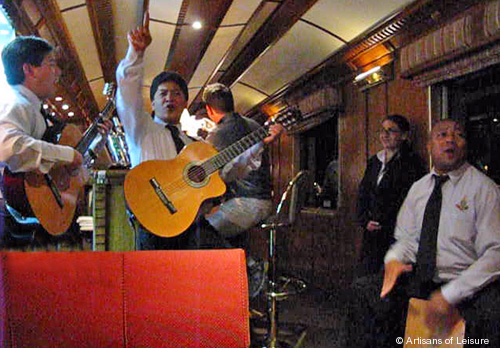 Favorite activities:
Walking through the atmospheric streets of Cusco with my guide: seeing Inca walls, stopping into churches and chatting with the friendly vendors at the local markets.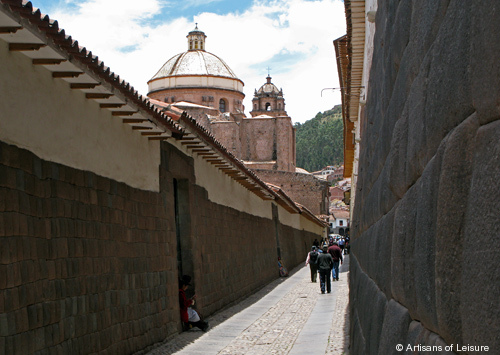 Cusco is a beautiful and historic city that's not fake or touristy.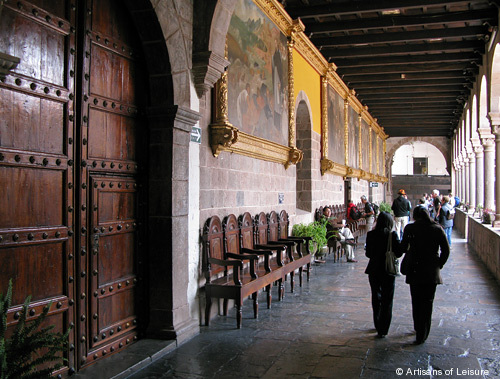 I also enjoyed my cooking class and Pisco sour-making class. I learned to make quinotto, which is risotto made with quinoa and Pisco sours, the classic Peruvian cocktail made with Pisco brandy. However, I confess to a weakness for the refreshing chilcano, which is a cocktail of Pisco mixed with ginger ale and lime juice.
Most memorable meal:
Appetizers in front of a roaring fire in the lobby of the Hotel Monasterio in Cusco, followed by dinner in the hotel's El Tupay restaurant accompanied by a live performance by one of Peru's best opera singers. I also really enjoyed al fresco dining on the terrace at Las Casitas del Colca in Colca Canyon.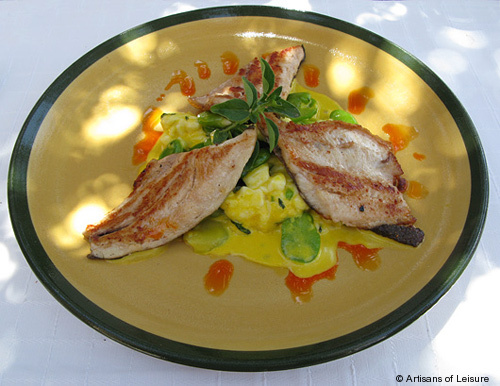 Favorite shopping purchase:
Peruvian textiles made from ultra-fine vicuna wool were exquisite.
I also loved colorful Peruvian folk art. While visiting a market in Cusco, I discovered a pile of small painted faces that are baked into bread. I also picked up some of the colorful masks that are worn during Peru's many festivals.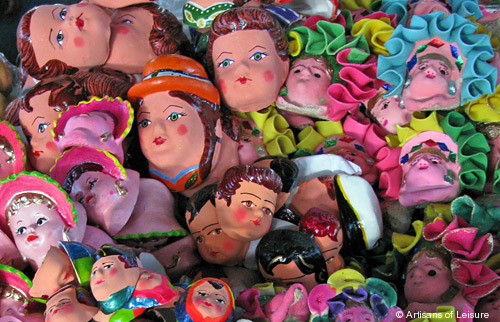 Favorite not-to-be-missed destination:
I loved staying at Las Casitas del Colca in Colca Canyon. It's a spectacular journey to get there, with volcanoes, a wild vicuna sanctuary, and a 16,000-foot pass en route.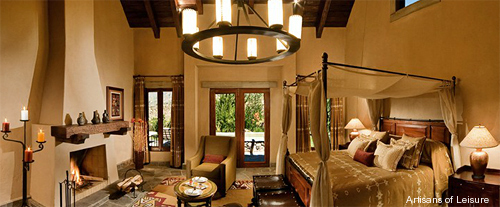 Once there, you'll want to spend at least three days to relax and take in all the region has to offer.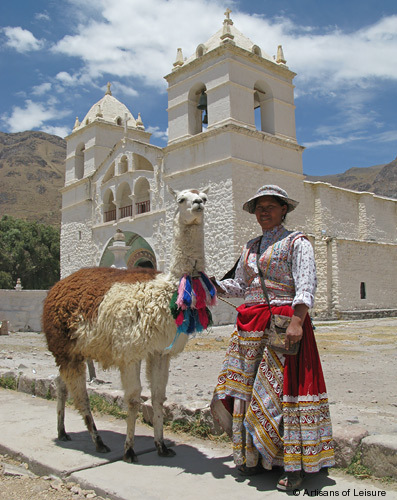 I loved feeding baby alpacas, seeing condors soaring through a 3,000-foot-deep gorge at Cruz del Condor and hiking along the edge of Colca Canyon.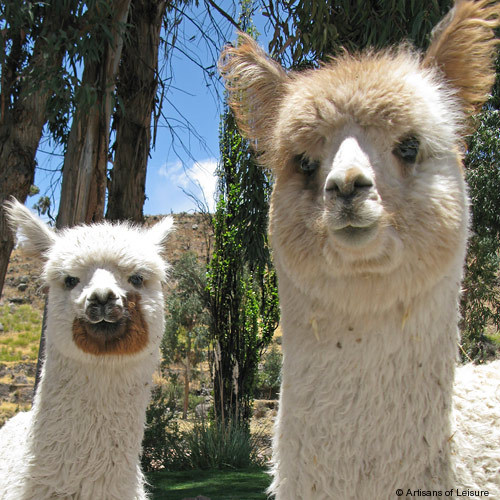 I met local farmers planting their bean crops and toured Las Casita's extensive gardens.
But certainly one of the highlights was relaxing in my private bungalow at Las Casitas–sometimes in front of the fireplace, other times in the Jacuzzi on my private terrace.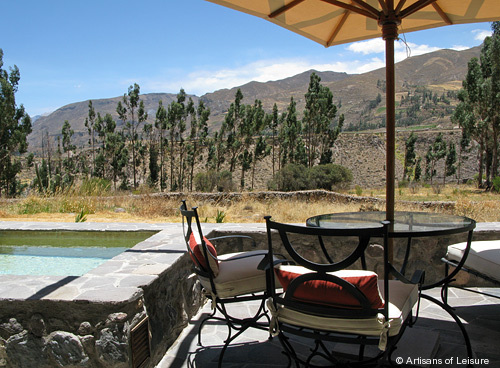 The bathroom was also extraordinary. It's the first I've encountered with a walled herb garden (for making your own tea infusions) that leads to your outdoor shower.
Peru is great for:
Family travel, traditional culture, exploring Inca ruins and other archaeological sites, folk art, dramatic landscapes (mountains, desert, jungle), seeing wildlife, meeting local people, some of the best cuisine in South America, Pisco sours.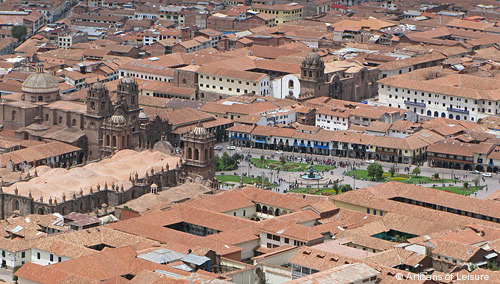 Favorite Artisans of Leisure Peru itinerary:
Journey Through Peru, because it showcases the tremendous variety of the country.
To learn more about Artisans of Leisure and our private tours in Peru and South American, view our recommended tours, or contact us at 1-800-214-8144.
Destinations: Peru, South America
Tags: Colca Canyon, Cusco, family travel, folk art, Inca ruins, John McGee, luxury hotels, luxury trains, Machu Picchu, Orient Express, Peru luxury travel, Peru tours, ruins, Sacred Valley, South America, South America luxury travel, textiles, travel experts, wildlife