December 19, 2011
Just Back: Scotland
Artisans of Leisure founder and CEO Ashley Isaacs Ganz reveals a few of her favorite things about Scotland and her recent trip there.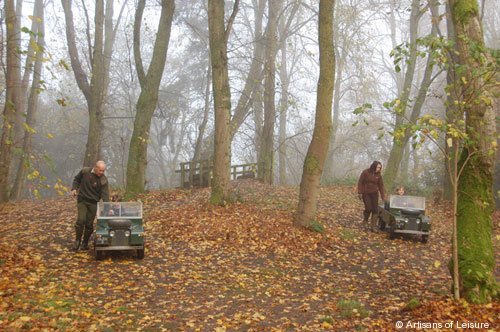 Favorite hotels on this trip: Gleneagles, in the Perthshire countryside, is truly one of the great resorts in Europe.
I also love The Balmoral in Edinburgh. The location is ideal. It's a historic property with high ceilings and beautiful decorative details. Many of the rooms offer incredible views over the city. The restaurants are excellent. The amenities are great too. My kids loved the cookies and other children's amenities, and I loved the all-natural lotions and shampoos–the bathrooms are stocked with large and luxurious bottles.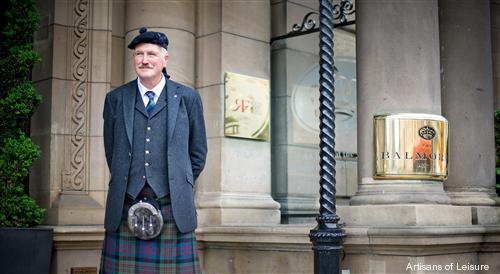 Touring highlight of the trip: A privately guided tour through the most spectacular Highlands scenery. We stopped every few feet to take photos of the dramatic landscapes. We also visited top whisky distilleries and picturesque villages with small shops that are renowned for their tartans.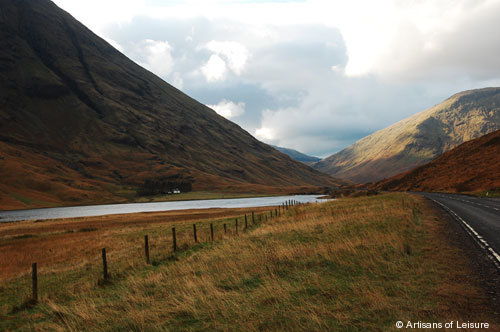 Cultural travel "must" when in Scotland: Touring Charles Rennie Mackintosh buildings in Glasgow. We arrange private tours of many Mackintosh buildings, including the interiors of The Glasgow School of Art, which is considered a masterpiece by the Scottish architect. It's one of the most incredible works of architecture and design that I have ever seen.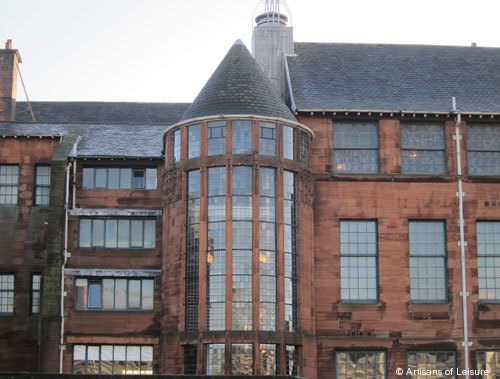 Genealogy: I brought my extended family on this trip, and together we did genealogical research into the Scottish roots on one side of our family. We visited towns where our relatives were from and had private appointments at local records offices. Artisans of Leisure arranges this type of activity for travelers in destinations around the world.
The kids' favorite activity: Off-roading in their own mini Land Rovers and taking golf lessons at the golf club at Gleneagles.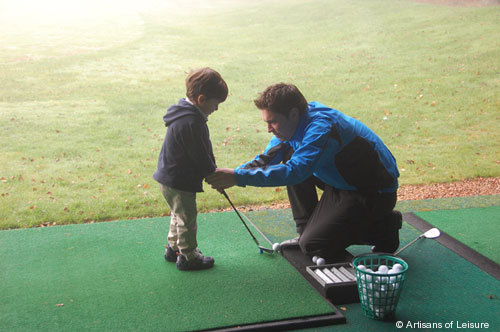 Favorite shopping purchase: Traditional Scottish wool blankets from Kinloch Anderson, which holds a Royal Warrant as tailors and kilt makers to the Queen, Prince Philip and Prince Charles.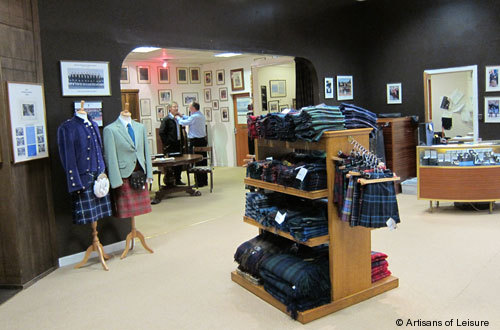 Most memorable meal: Dinner at The Strathearn, the main dining room at Gleneagles. The meat eaters in our group loved the traditional Sunday Roast.
Favorite spots in Edinburgh: The Royal Botanic Garden, the Royal Yacht Britannia, Arthur's Seat, beautiful residential districts, backstreets along the Royal Mile, and museums such as the National Portrait Gallery, which just reopened. All of these are included on Artisans of Leisure tours in Edinburgh.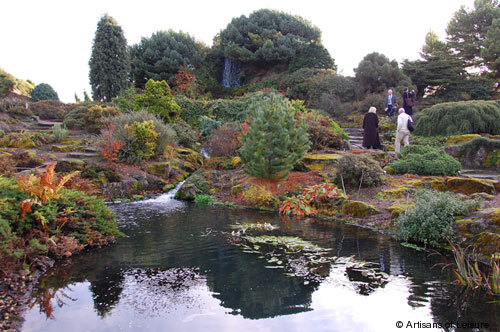 My ideal Scotland itinerary: Edinburgh and the Highlands with excursions to Stirling Castle, St. Andrews and Glasgow. Scotland and England are also a perfect combination by air, train or with overland touring en route between them.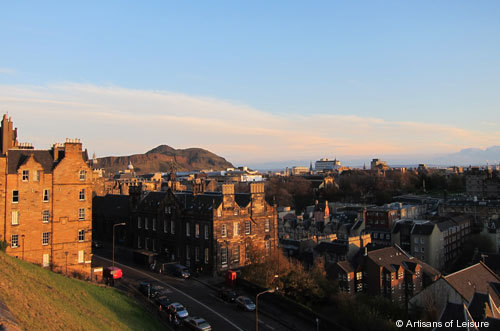 To learn more about what Artisans of Leisure can arrange for your private tour of Scotland, view our recommended Scotland tours, or contact us at 1-800-214-8144.
Destinations: Europe, Scotland, UK
Tags: amenities, architecture, architecture tours, art, Ashley Isaacs Ganz, best hotels, best resorts, Britain gardens, castles, Charles Rennie Mackintosh, countryside, design, Edinburgh, family, family travel, family vacations, garden tours, gardens, genealogical tours, genealogy, Glasgow, Gleneagles, golf, Highlands, hotels, interiors, Kinloch Anderson, luxury travel, museums, private tours, restaurants, Royal Warrant, scenic, Scottish, shopping, shops, tailors, The Balmoral, The Glasgow School of Art, UK, villages, whisky