September 28, 2011
One of our favorite restaurants: El Cardenal in Mexico City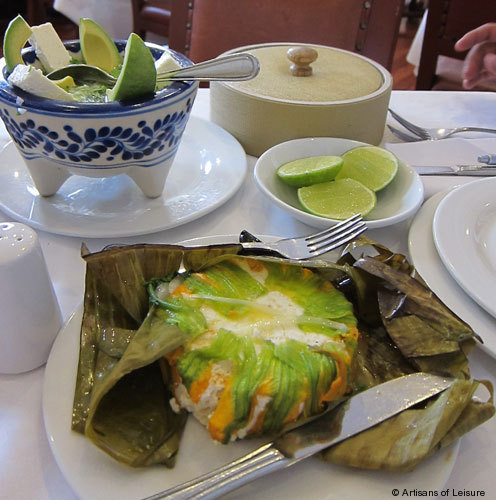 Mexico City is a great food destination, and eating well is a highlight of our private Mexico City tours. Sidewalk stalls and markets beckon with tasty snacks, and high-end restaurants offer dishes that blend traditional and modern Mexican flavors.
One of our favorite restaurants for a memorable meal in Mexico City is El Cardenal, which specializes in authentic cuisine from throughout Mexico.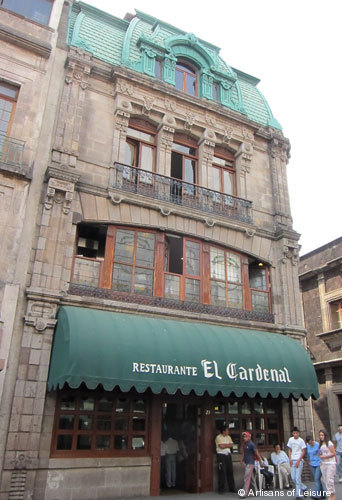 We are particularly fond of the El Cardenal branch located in the Centro Historico near the Zocalo (Plaza de la Constitucion). The restaurant is conveniently located for a meal during private touring in the oldest part of Mexico City.
El Cardenal is a favorite restaurant among the city's power brokers, who come here for breakfast and lunch meetings. The refined interiors are decorated with solid wood-and-leather furniture, stained glass windows set in wooden frames, and oil paintings depicting Mexican landscapes. But don't think that means El Cardenal is stuffy–it's also a popular restaurant for families.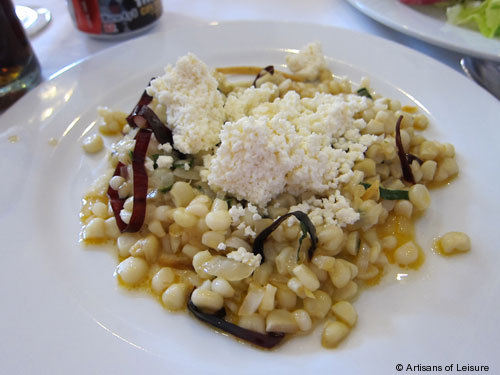 What's on the menu? In addition to their famous hot chocolate, freshly baked bread and home-made tortillas, our favorite dishes include Huautzontle paddies, cheese wrapped in squash blossoms, chicken mole, corn with peppers and cheese, and tacos with cheese, lime and avocado.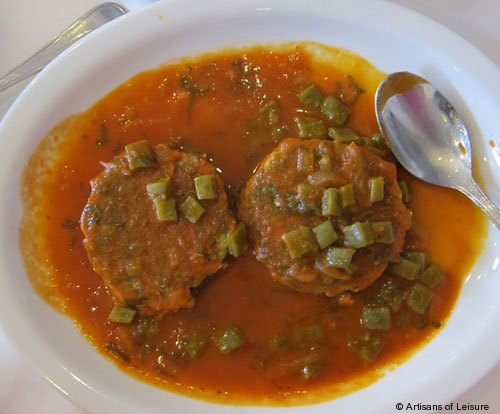 You might also like to try seasonal dishes such as chiles en nogada (stuffed peppers topped with walnut sauce and pomegranate seeds) and unusual dishes such as ant larva with epazote.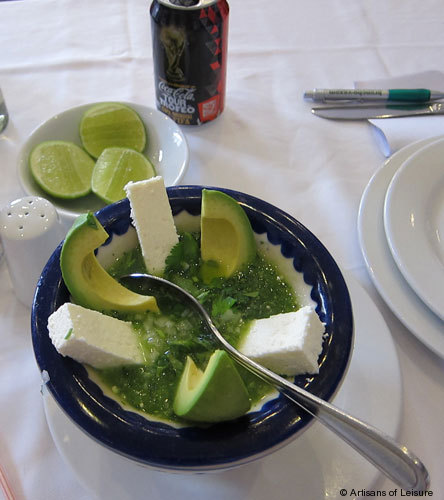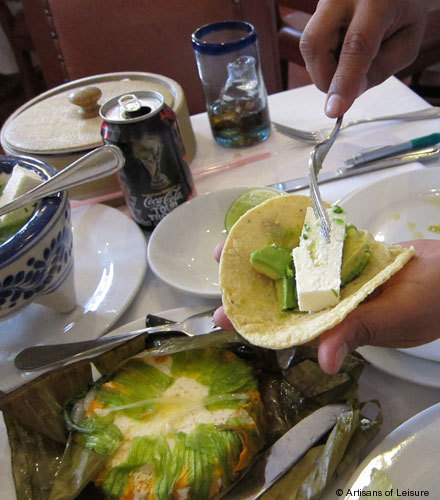 El Cardenal is a popular place for breakfast or lunch, so we'll be sure to make reservations for you in advance, should you wish to dine there during your private Mexico City tour.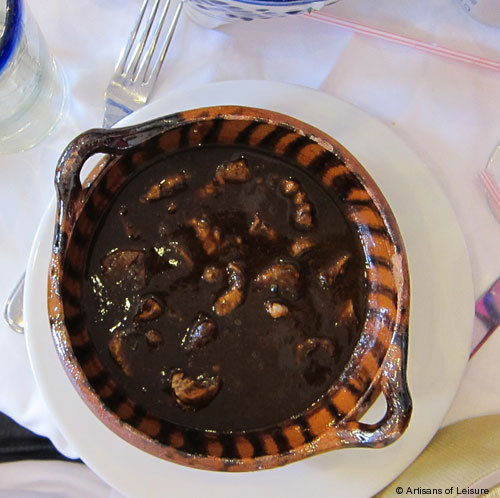 El Cardenal is also a recommended lunch stop on our private Culinary Tour of Mexico.