Food & Wine of Spain
(11 Days)
Madrid, Ribera del Duero, San Sebastian with Rioja & Bilbao, Barcelona
Food & Wine Tour of Italy
(11 Days)
Piedmont, Bologna & Emilia-Romagna, Tuscany & Florence
Culinary Tour of France
(8 Days)
Paris, Avignon, Aix-en-Provence
Wine Tour of Hungary
(6 Days)
Tokaj Wine Region, Budapest
Food & Wine of Australia
(12 Days)
Melbourne, Yarra Valley, Mornington Peninsula, Barossa, Adelaide, McLaren Vale, Margaret River, Perth
Food & Wine of Austria
(7 Days)
Vienna, the Wachau, Burgenland
Culinary Tour of China
(13 Days)
Beijing & Great Wall, Xian, Hangzhou, Shanghai, Hong Kong
Culinary Tour of India
(13 Days)
Delhi, Udaipur, Mumbai, Chennai
Culture, Crafts & Cuisine of Ireland
(13 Days)
Dublin, Ballyfin, Ballymaloe, Killarney, Adare, Ashford Castle
Culinary Tour of Israel
(7 Days)
Jerusalem, Tel Aviv
Best of Piedmont
(5 Days)
Culinary Tour of Japan
(15 Days)
Tokyo, Kanazawa, Yamanaka Onsen, Kyoto & Osaka, Tokyo
Food & Wine Tour of Lebanon
(7 Days)
Beirut, Sidon, Tyre, Chouf Mountains, Baalbek, Byblos, Batroun
Culinary Tour of Mexico
(10 Days)
Oaxaca, Puebla, Mexico City
Morocco for Foodies
(10 Days)
Fez, Marrakesh
Culinary Tour of Peru
(9 Days)
Lima, Sacred Valley, Machu Picchu, Cusco
Food & Wine of Portugal
(9 Days)
Porto, Douro Valley, Lisbon & environs
Whisky Tour of Scotland
(12 Days)
Edinburgh, Oban & Islay, Isle of Skye, Ross (Glenmorangie House), Speyside & Aberdeenshire, Perthshire (Gleneagles)
Culinary Tour of Sicily
(9 Days)
Palermo with Monreale, Trapani & Marsala, Sciacca & Agrigento, Noto & Modica, Taormina & Mount Etna
Singapore for Foodies
(4 Days)
Food & Wine Tour of Slovenia
(7 Days)
Ljubljana with Lake Bled & the Julian Alps, Portoroz with Brda & Piran
Culinary Tour of South Korea
(6 Days)
Seoul, Busan
Cultural & Culinary Tour of Taiwan
(8 Days)
Taipei, Tainan, Sun Moon Lake
Thailand for Foodies
(7 Days)
Bangkok, Chiang Mai
Vietnam for Foodies
(11 Days)
Hanoi, Hue, Hoi An, Saigon
Japan: Culture, Cuisine & Hot Springs
(14 Days)
Tokyo, Hakone, Kyoto, Yamanaka Onsen, Kanazawa, Tokyo
MULTI-COUNTRY TOURS
The Ultimate Wine Tour: Argentina & Chile
(12 Days)
Colchagua Valley, Santiago & Valparaiso, Mendoza, Buenos Aires
Food & Wine Tour of the Basque Country & Portugal
(14 days)
Bilbao, Biarritz, San Sebastian, Rioja, Ribera del Duero, Douro Valley, Porto, Lisbon
Foodie Tour of Belgium & the Netherlands
(9 Days)
Brussels with Bruges & Ghent, Amsterdam with Rotterdam, The Hague & Delft
Food, Culture & Romance in Singapore & Indonesia
(13 Days)
Singapore, Nusa Dua or Jimbaran Bay, Ubud, Sumba Island
Food, Design & Culture of Copenhagen & Sweden
(12 Days)
Stockholm, Kingdom of Crystal, Wanas, Malmo, Copenhagen
Food & Wine Tour of France & Switzerland
(11 Days)
Paris, Reims & Champagne, Burgundy, Lausanne with Lavaux & Emmental
Culinary Tour of Greece & Turkey
(10 Days)
Athens, Crete, Istanbul
Culinary Tour of Slovenia & Croatia
(12 Days)
Ljubljana & Lake Bled, Istria, Split, Dubrovnik
Flavors of Southeast Asia
(16 Days)
Singapore, Saigon, Hoi An, Hanoi, Chiang Mai, Bangkok
Culinary Tour of Mexico
(10 Days - Departs Daily on a Private Basis)
Oaxaca, Puebla, Mexico City
This private culinary tour of Mexico gives travelers insider access to the diverse flavors of the country through visits to local food markets, private cooking classes, street food tastings, reservations at the best restaurants and more. It also includes cultural touring with your own guide and driver, as well as accommodation at Mexico's best luxury hotels.

Begin in Oaxaca, one of Mexico's best destinations for food and traditional arts. During private touring, visit a food market to sample cheese, tamales wrapped in banana leaves, and, for the adventurous, chapulines (grasshoppers) with chile, salt and lime. Stop in a chocolate workshop to taste one of the region's best-known products. Also explore the colonial center of Oaxaca—a UNESCO World Heritage Site—including the zocalo (main square), cathedral, food markets and folk art shops. Enjoy a private cooking lesson to learn to prepare local dishes, such as one of the several mole dishes Oaxaca is famous for. One day, take a private excursion through a nearby valley to tour the archaeological ruins of Mitla and visit indigenous markets and craft villages specializing in woven textiles. Also, visit a mezcal distillery to taste the smoky spirit characteristic of Oaxaca. Another day, visit Monte Alban, a UNESCO-listed archaeological site with stone temples and great views over the region. Enjoy a colorful Guelaguetza performance of traditional song and dance one evening.

Next, visit Puebla, a historic city with a rich culinary heritage. Enjoy a private cooking lesson and learn to prepare local dishes such as mole poblano or chiles en nogada (chilies in walnut sauce). During private touring, explore the city center, a UNESCO World Heritage Site of colonial-era architecture. Visit the bustling zocalo and beautiful Palafox Library, see ornate churches decorated with gold and colorful tiles and perhaps browse for locally produced Talavera ceramics. Explore local food markets and sweets shops, and sample local street food like cemitas (a hefty and flavorful local sandwich) and tacos al pastor. One day, take a private excursion to nearby Cholula, a vast archaeological site.

Continue to Mexico City, the sophisticated and vibrant capital of Mexico. During flexible private touring, your expert private guide and driver will show you the very best of the city and provide an insightful link to Mexican culture and cuisine. In the historic center—a UNESCO World Heritage Site of Spanish colonial architecture and Aztec ruins—tour the Zocalo, the remnants of the Templo Mayor and the colorful food stands in San Juan Market. At a local museum, learn about the ingredients and techniques of Mexican cuisine from the pre-Hispanic era to today. Also stop at an upscale food hall to see some of the country's latest food trends. Take a private cruise through the floating gardens of Xochimilco, and explore the San Angel district, an area of leafy residential neighborhoods, art galleries and crafts shops. Also visit the Frida Kahlo Museum (Casa Azul) and see beautiful colonial architecture in Coyoacan. Along the way, stop in favorite taquerias and food stalls, and perhaps visit an ice cream parlor to sample unusual flavors such as mamey (a tropical fruit) and rompope (egg nog). One day, take a private excursion to Teotihuacan, an impressive UNESCO World Heritage-listed archaeological site of stone pyramids. Also, enjoy a private tequila tasting to learn about Mexico's most famous distilled spirit. Other touring options in Mexico City include the National Museum of Anthropology, Palacio de Bellas Artes, Basilica of Our Lady of Guadalupe, Casa Luis Barragan, Museo Jumex and Museo Soumaya.
Itinerary Overview
Day 1

Arrive Oaxaca
Private arrival transfer to hotel for 3 nights. Afternoon private introductory tour, including chocolate tasting

Day 2

Oaxaca & Monte Alban
Morning private cooking lesson. Afternoon private excursion to Monte Alban. Evening Guelaguetza performance

Day 3

Oaxaca & environs
Full-day private excursion to Mitla, craft villages, local markets and mezcal distillery

Day 4

Oaxaca – Puebla
Private transfer to hotel in Puebla for 2 nights. Afternoon private city tour, including culinary touring

Day 5

Puebla & Cholula
Morning private cooking class. Afternoon private excursion to Cholula

Day 6

Puebla – Mexico City
Private arrival transfer to Mexico City for 4 nights. Afternoon private tour of cultural and culinary highlights

Day 7

Mexico City
Morning private market and tasting tour. Afternoon private cultural touring

Day 8

Mexico City
Full-day private tour, including Xochimilco, San Angel and Coyoacan

Day 9

Mexico City & Teotihuacan
Private city touring or private excursion to ruins at Teotihuacan, including tequila tasting

Day 10

Depart Mexico City
Private airport transfer
Hotels
| | |
| --- | --- |
| Oaxaca: | Quinta Real Oaxaca |
| Puebla: | Azul Talavera Hotel |
| Mexico City: | Four Seasons Mexico City |
Cost
| | |
| --- | --- |
| $11,995 | Per person (double occupancy) |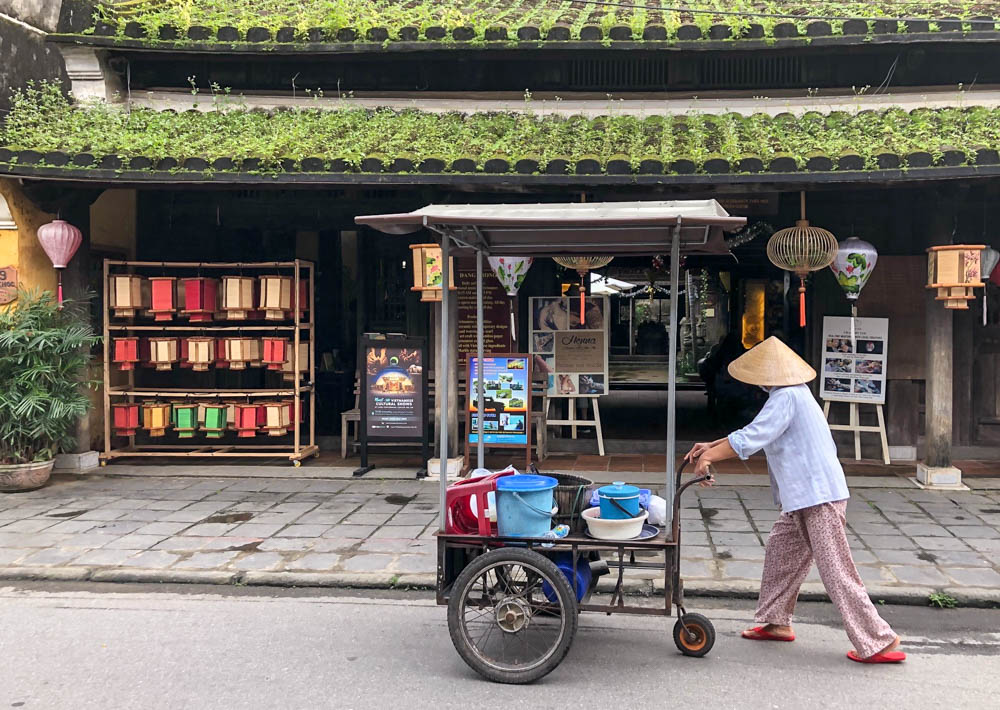 Food & Wine of Spain
(11 Days)
Madrid, Ribera del Duero, San Sebastian with Rioja & Bilbao, Barcelona
Food & Wine Tour of Italy
(11 Days)
Piedmont, Bologna & Emilia-Romagna, Tuscany & Florence
Culinary Tour of France
(8 Days)
Paris, Avignon, Aix-en-Provence
Wine Tour of Hungary
(6 Days)
Tokaj Wine Region, Budapest
Food & Wine of Australia
(12 Days)
Melbourne, Yarra Valley, Mornington Peninsula, Barossa, Adelaide, McLaren Vale, Margaret River, Perth
Food & Wine of Austria
(7 Days)
Vienna, the Wachau, Burgenland
Culinary Tour of China
(13 Days)
Beijing & Great Wall, Xian, Hangzhou, Shanghai, Hong Kong
Culinary Tour of India
(13 Days)
Delhi, Udaipur, Mumbai, Chennai
Culture, Crafts & Cuisine of Ireland
(13 Days)
Dublin, Ballyfin, Ballymaloe, Killarney, Adare, Ashford Castle
Culinary Tour of Israel
(7 Days)
Jerusalem, Tel Aviv
Best of Piedmont
(5 Days)
Culinary Tour of Japan
(15 Days)
Tokyo, Kanazawa, Yamanaka Onsen, Kyoto & Osaka, Tokyo
Food & Wine Tour of Lebanon
(7 Days)
Beirut, Sidon, Tyre, Chouf Mountains, Baalbek, Byblos, Batroun
Culinary Tour of Mexico
(10 Days)
Oaxaca, Puebla, Mexico City
Morocco for Foodies
(10 Days)
Fez, Marrakesh
Culinary Tour of Peru
(9 Days)
Lima, Sacred Valley, Machu Picchu, Cusco
Food & Wine of Portugal
(9 Days)
Porto, Douro Valley, Lisbon & environs
Whisky Tour of Scotland
(12 Days)
Edinburgh, Oban & Islay, Isle of Skye, Ross (Glenmorangie House), Speyside & Aberdeenshire, Perthshire (Gleneagles)
Culinary Tour of Sicily
(9 Days)
Palermo with Monreale, Trapani & Marsala, Sciacca & Agrigento, Noto & Modica, Taormina & Mount Etna
Singapore for Foodies
(4 Days)
Food & Wine Tour of Slovenia
(7 Days)
Ljubljana with Lake Bled & the Julian Alps, Portoroz with Brda & Piran
Culinary Tour of South Korea
(6 Days)
Seoul, Busan
Cultural & Culinary Tour of Taiwan
(8 Days)
Taipei, Tainan, Sun Moon Lake
Thailand for Foodies
(7 Days)
Bangkok, Chiang Mai
Vietnam for Foodies
(11 Days)
Hanoi, Hue, Hoi An, Saigon
Japan: Culture, Cuisine & Hot Springs
(14 Days)
Tokyo, Hakone, Kyoto, Yamanaka Onsen, Kanazawa, Tokyo
MULTI-COUNTRY TOURS
The Ultimate Wine Tour: Argentina & Chile
(12 Days)
Colchagua Valley, Santiago & Valparaiso, Mendoza, Buenos Aires
Food & Wine Tour of the Basque Country & Portugal
(14 days)
Bilbao, Biarritz, San Sebastian, Rioja, Ribera del Duero, Douro Valley, Porto, Lisbon
Foodie Tour of Belgium & the Netherlands
(9 Days)
Brussels with Bruges & Ghent, Amsterdam with Rotterdam, The Hague & Delft
Food, Culture & Romance in Singapore & Indonesia
(13 Days)
Singapore, Nusa Dua or Jimbaran Bay, Ubud, Sumba Island
Food, Design & Culture of Copenhagen & Sweden
(12 Days)
Stockholm, Kingdom of Crystal, Wanas, Malmo, Copenhagen
Food & Wine Tour of France & Switzerland
(11 Days)
Paris, Reims & Champagne, Burgundy, Lausanne with Lavaux & Emmental
Culinary Tour of Greece & Turkey
(10 Days)
Athens, Crete, Istanbul
Culinary Tour of Slovenia & Croatia
(12 Days)
Ljubljana & Lake Bled, Istria, Split, Dubrovnik
Flavors of Southeast Asia
(16 Days)
Singapore, Saigon, Hoi An, Hanoi, Chiang Mai, Bangkok
We absolutely LOVED India in every way! The cookery lesson and lunch in Udaipur was great…the lunch was delicious, the house was lovely and they were so warm and welcoming. 
~ R.L., Washington, D.C.
Japan was excellent—we all had a blast. Your attention to detail and your ability to be foodie-focused and find outstanding guides sets you apart.
~ R.S., St. Petersburg, FL
One of the highlights of the trip to Bali was the cooking class you arranged in Ubud. Our instructor was the owner of the restaurant and they were so accommodating to our tastes and created a menu just for us. 
~ T.J., Norfolk, VA
Recommended by:
Departures
Conde Nast Traveler
The New York Times
Wall Street Journal
Travel + Leisure
Town & Country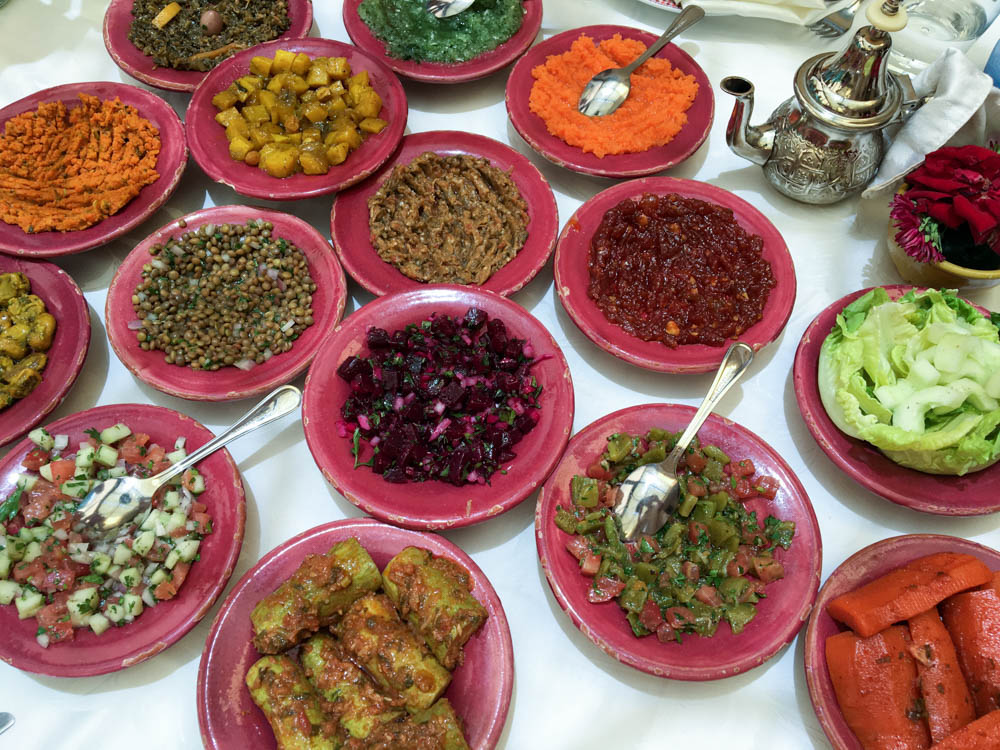 Must Try: Pastel de Nata Pastries in Lisbon, Portugal
Just Back: Art, Wine, History & Interiors in Florence, Tuscany & Rome, Italy
Behind-the-Scenes Culinary and Crafts Touring in Japan
Wine Touring in Argentina & Chile
Meals We're Dreaming of Around the World
Experience Clase Azul Tequila in Mexico
Wine & Truffles in Piedmont, Italy
Touring Toyoso and Tsukiji Markets in Tokyo
A Private Chocolate-Making Lesson in Belgium
Street Food at Singapore's Hawker Centers
Must Experience: Dim Sum in Hong Kong
A Private Cooking Class in Chennai, India
Our Way into Vietnam's Food Culture