Food & Wine of Spain
(11 Days)
Madrid, Ribera del Duero, San Sebastian with Rioja & Bilbao, Barcelona
Food & Wine Tour of Italy
(11 Days)
Piedmont, Bologna & Emilia-Romagna, Tuscany & Florence
Culinary Tour of France
(8 Days)
Paris, Avignon, Aix-en-Provence
Wine Tour of Hungary
(6 Days)
Tokaj Wine Region, Budapest
Food & Wine of Australia
(12 Days)
Melbourne, Yarra Valley, Mornington Peninsula, Barossa, Adelaide, McLaren Vale, Margaret River, Perth
Food & Wine of Austria
(7 Days)
Vienna, the Wachau, Burgenland
Culinary Tour of China
(13 Days)
Beijing & Great Wall, Xian, Hangzhou, Shanghai, Hong Kong
Culinary Tour of India
(13 Days)
Delhi, Udaipur, Mumbai, Chennai
Culture, Crafts & Cuisine of Ireland
(13 Days)
Dublin, Ballyfin, Ballymaloe, Killarney, Adare, Ashford Castle
Culinary Tour of Israel
(7 Days)
Jerusalem, Tel Aviv
Best of Piedmont
(5 Days)
Culinary Tour of Japan
(15 Days)
Tokyo, Kanazawa, Yamanaka Onsen, Kyoto & Osaka, Tokyo
Food & Wine Tour of Lebanon
(7 Days)
Beirut, Sidon, Tyre, Chouf Mountains, Baalbek, Byblos, Batroun
Culinary Tour of Mexico
(10 Days)
Oaxaca, Puebla, Mexico City
Morocco for Foodies
(10 Days)
Fez, Marrakesh
Culinary Tour of Peru
(9 Days)
Lima, Sacred Valley, Machu Picchu, Cusco
Food & Wine of Portugal
(9 Days)
Porto, Douro Valley, Lisbon & environs
Whisky Tour of Scotland
(12 Days)
Edinburgh, Oban & Islay, Isle of Skye, Ross (Glenmorangie House), Speyside & Aberdeenshire, Perthshire (Gleneagles)
Culinary Tour of Sicily
(9 Days)
Palermo with Monreale, Trapani & Marsala, Sciacca & Agrigento, Noto & Modica, Taormina & Mount Etna
Singapore for Foodies
(4 Days)
Food & Wine Tour of Slovenia
(7 Days)
Ljubljana with Lake Bled & the Julian Alps, Portoroz with Brda & Piran
Culinary Tour of South Korea
(6 Days)
Seoul, Busan
Cultural & Culinary Tour of Taiwan
(8 Days)
Taipei, Tainan, Sun Moon Lake
Thailand for Foodies
(7 Days)
Bangkok, Chiang Mai
Vietnam for Foodies
(11 Days)
Hanoi, Hue, Hoi An, Saigon
MULTI-COUNTRY TOURS
The Ultimate Wine Tour: Argentina & Chile
(12 Days)
Colchagua Valley, Santiago & Valparaiso, Mendoza, Buenos Aires
Food & Wine Tour of the Basque Country & Portugal
(14 days)
Bilbao, Biarritz, San Sebastian, Rioja, Ribera del Duero, Douro Valley, Porto, Lisbon
Foodie Tour of Belgium & the Netherlands
(9 Days)
Brussels with Bruges & Ghent, Amsterdam with Rotterdam, The Hague & Delft
Food, Culture & Romance in Singapore & Indonesia
(13 Days)
Singapore, Nusa Dua or Jimbaran Bay, Ubud, Sumba Island
Food, Design & Culture of Copenhagen & Sweden
(12 Days)
Stockholm, Kingdom of Crystal, Wanas, Malmo, Copenhagen
Food & Wine Tour of France & Switzerland
(11 Days)
Paris, Reims & Champagne, Burgundy, Lausanne with Lavaux & Emmental
Culinary Tour of Greece & Turkey
(10 Days)
Athens, Crete, Istanbul
Culinary Tour of Slovenia & Croatia
(12 Days)
Ljubljana & Lake Bled, Istria, Split, Dubrovnik
Flavors of Southeast Asia
(16 Days)
Singapore, Saigon, Hoi An, Hanoi, Chiang Mai, Bangkok
Food & Wine Tour of Lebanon
(7 Days - Departs Daily on a Private Basis)
Beirut, Sidon, Tyre, Chouf Mountains, Baalbek, Byblos, Batroun
On this private culinary tour of Lebanon, experience the wonderful flavors of Lebanon's celebrated food and wine through private cooking classes and tasting tours, and enjoy private touring of the country's cultural highlights with your own guide and driver.
Begin in Beirut, a sophisticated city with excellent restaurants, cultural sites and nightlife. During a private cooking lesson at a local restaurant, learn to prepare typical Lebanese dishes. Also enjoy a private street food tour with a culinary expert, stopping at Beirut's best places for bites of falafel, shawarma, kafta and other treats. During flexible private cultural touring with your expert guide and driver, visit Beirut's most interesting neighborhoods, museums and monuments. Tour the superb National Museum of Beirut, which has an impressive collection of archaeological artifacts, and the Sursock Museum, which exhibits modern and contemporary art in a beautiful historic villa. Explore the Beirut Central District, a revitalized area with Art Deco-style buildings, Roman ruins, and cafes and shops. See local landmarks such as the clock tower, the Lebanese Parliament, Mohammad Al-Amin Mosque, and Maronite and Greek Orthodox cathedrals. Visit top boutiques in Saifi Village and other neighborhoods to browse for local handicrafts such as carpets, jewelry, kaftans, slippers and housewares. See additional city highlights such as iconic Pigeon Rocks and the leafy campus of the American University of Beirut according to your interests. Also, enjoy reservations at the top restaurants in Beirut.
One day, take a private excursion along the coast south of Beirut to visit two port cities made wealthy in antiquity through trade in glass and the rare purple dye prized by royalty. First, visit Sidon (also known as Saida), which is famous for some of the best Arabic sweets in Lebanon. Stop in local confectioners and bakeries to sample Arabic sweets such as knafeh, maamoul, baklava and sanioura, a cookie that's a specialty of Sidon. During private cultural touring of the once-powerful Phoenician town, also see the Crusader-built Sidon Sea Castle, the Khan el-Franj caravanserai, the Musee du Savon museum of soap and crafts shops in the well-preserved souks. Continue to Tyre (Sour), a historic port city and UNESCO World Heritage Site with a wealth of remains from the Phoenician, Greek, Roman, Byzantine and Arab civilizations that controlled the town over the centuries. Tour the archaeological zones to see the extensive ruins of a Roman city, including one of the largest Roman hippodromes in the world, as well as artifacts from Byzantine and other periods.
Next, take a private excursion into the beautiful Chouf Mountains, passing Druze villages and terraced farms along the way. Enjoy a private cooking class with local women at a historic hillside palace. Then, visit iconic Beiteddine Palace, an 18th-century complex built on a hill overlooking a rural valley. Inside the palace—the summer residence of the Lebanese president—see spectacular decor such as stained-glass windows, Byzantine mosaics, and intricately carved wooden walls and ceilings. Also visit Deir al-Qamar, a centuries-old traditional hill town with mosques, palaces and a historical synagogue. Time permitting, also enjoy flexible hiking among the centuries-old Lebanese cedars of the Barouk Cedar Forest.
During a private excursion to the Bekaa Valley, visit a local food specialist known for sfiha spicy lamb pastries and other dishes. Also see the impressive Roman ruins of Baalbek, the most important archaeological site in Lebanon and a UNESCO World Heritage Site. Walk through the remains of the colossal Temple of Jupiter and the well-preserved Temple of Bacchus, and explore the various courtyards and other architectural elements. En route back to Beirut, stop at Chateau Ksara, Lebanon's best-known winery, to taste some of the acclaimed red and white wines (and arak) they produce in the Bekaa Valley.
Next, board a private charter boat to cruise along the coast to the fashionable and ancient port city of Byblos, where the first alphabet was invented. Enjoy lunch at a top seafood restaurant in town, and then tour the UNESCO-listed clifftop archaeological site, which has fascinating ruins from around 3000 B.C. through the Middle Ages, including temples, royal tombs and a Crusader castle. Continue to the ancient fishing village of Batroun. Walk through the souks, and sample famous local specialties such as fresh lemonade made from fruit grown in nearby orchards. Also visit a microbrewery creating some of Lebanon's best beer or sample wines at one of the wineries in the hills outside Batroun.
Itinerary Overview
Day 1
Arrive Beirut


VIP airport assistance on arrival. Private arrival transfer to hotel for 6 nights. Evening private cooking class

Day 2
Beirut


Full-day private city tour, including private street food tour with culinary expert guide

Day 3
Beirut, Sidon & Tyre


Full-day private excursion, including tastings

Day 4
Beirut & Chouf Mountains


Full-day private excursion, including private cooking class

Day 5
Beirut & Baalbek


Full-day private excursion, including food and wine tastings

Day 6
Beirut, Byblos & Batroun


Full-day private excursion, including lunch and tastings

Day 7
Depart Beirut
Private airport transfer
Hotels
| | |
| --- | --- |
| Beirut: | Four Seasons Hotel Beirut or Le Gray |
Cost
| | |
| --- | --- |
| $9,275 | Per person (double occupancy) |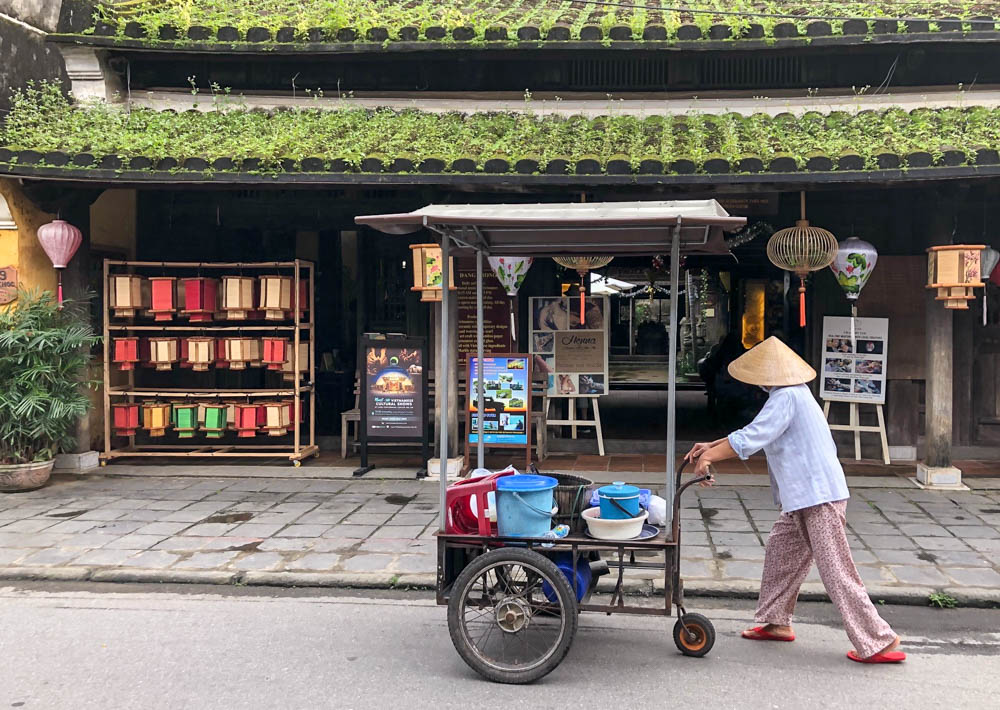 Food & Wine of Spain
(11 Days)
Madrid, Ribera del Duero, San Sebastian with Rioja & Bilbao, Barcelona
Food & Wine Tour of Italy
(11 Days)
Piedmont, Bologna & Emilia-Romagna, Tuscany & Florence
Culinary Tour of France
(8 Days)
Paris, Avignon, Aix-en-Provence
Wine Tour of Hungary
(6 Days)
Tokaj Wine Region, Budapest
Food & Wine of Australia
(12 Days)
Melbourne, Yarra Valley, Mornington Peninsula, Barossa, Adelaide, McLaren Vale, Margaret River, Perth
Food & Wine of Austria
(7 Days)
Vienna, the Wachau, Burgenland
Culinary Tour of China
(13 Days)
Beijing & Great Wall, Xian, Hangzhou, Shanghai, Hong Kong
Culinary Tour of India
(13 Days)
Delhi, Udaipur, Mumbai, Chennai
Culture, Crafts & Cuisine of Ireland
(13 Days)
Dublin, Ballyfin, Ballymaloe, Killarney, Adare, Ashford Castle
Culinary Tour of Israel
(7 Days)
Jerusalem, Tel Aviv
Best of Piedmont
(5 Days)
Culinary Tour of Japan
(15 Days)
Tokyo, Kanazawa, Yamanaka Onsen, Kyoto & Osaka, Tokyo
Food & Wine Tour of Lebanon
(7 Days)
Beirut, Sidon, Tyre, Chouf Mountains, Baalbek, Byblos, Batroun
Culinary Tour of Mexico
(10 Days)
Oaxaca, Puebla, Mexico City
Morocco for Foodies
(10 Days)
Fez, Marrakesh
Culinary Tour of Peru
(9 Days)
Lima, Sacred Valley, Machu Picchu, Cusco
Food & Wine of Portugal
(9 Days)
Porto, Douro Valley, Lisbon & environs
Whisky Tour of Scotland
(12 Days)
Edinburgh, Oban & Islay, Isle of Skye, Ross (Glenmorangie House), Speyside & Aberdeenshire, Perthshire (Gleneagles)
Culinary Tour of Sicily
(9 Days)
Palermo with Monreale, Trapani & Marsala, Sciacca & Agrigento, Noto & Modica, Taormina & Mount Etna
Singapore for Foodies
(4 Days)
Food & Wine Tour of Slovenia
(7 Days)
Ljubljana with Lake Bled & the Julian Alps, Portoroz with Brda & Piran
Culinary Tour of South Korea
(6 Days)
Seoul, Busan
Cultural & Culinary Tour of Taiwan
(8 Days)
Taipei, Tainan, Sun Moon Lake
Thailand for Foodies
(7 Days)
Bangkok, Chiang Mai
Vietnam for Foodies
(11 Days)
Hanoi, Hue, Hoi An, Saigon
MULTI-COUNTRY TOURS
The Ultimate Wine Tour: Argentina & Chile
(12 Days)
Colchagua Valley, Santiago & Valparaiso, Mendoza, Buenos Aires
Food & Wine Tour of the Basque Country & Portugal
(14 days)
Bilbao, Biarritz, San Sebastian, Rioja, Ribera del Duero, Douro Valley, Porto, Lisbon
Foodie Tour of Belgium & the Netherlands
(9 Days)
Brussels with Bruges & Ghent, Amsterdam with Rotterdam, The Hague & Delft
Food, Culture & Romance in Singapore & Indonesia
(13 Days)
Singapore, Nusa Dua or Jimbaran Bay, Ubud, Sumba Island
Food, Design & Culture of Copenhagen & Sweden
(12 Days)
Stockholm, Kingdom of Crystal, Wanas, Malmo, Copenhagen
Food & Wine Tour of France & Switzerland
(11 Days)
Paris, Reims & Champagne, Burgundy, Lausanne with Lavaux & Emmental
Culinary Tour of Greece & Turkey
(10 Days)
Athens, Crete, Istanbul
Culinary Tour of Slovenia & Croatia
(12 Days)
Ljubljana & Lake Bled, Istria, Split, Dubrovnik
Flavors of Southeast Asia
(16 Days)
Singapore, Saigon, Hoi An, Hanoi, Chiang Mai, Bangkok
We absolutely LOVED India in every way! The cookery lesson and lunch in Udaipur was great…the lunch was delicious, the house was lovely and they were so warm and welcoming. 
~ R.L., Washington, D.C.
Japan was excellent—we all had a blast. Your attention to detail and your ability to be foodie-focused and find outstanding guides sets you apart.
~ R.S., St. Petersburg, FL
One of the highlights of the trip to Bali was the cooking class you arranged in Ubud. Our instructor was the owner of the restaurant and they were so accommodating to our tastes and created a menu just for us. 
~ T.J., Norfolk, VA
Recommended by:
Departures
Conde Nast Traveler
The New York Times
Wall Street Journal
Travel + Leisure
Town & Country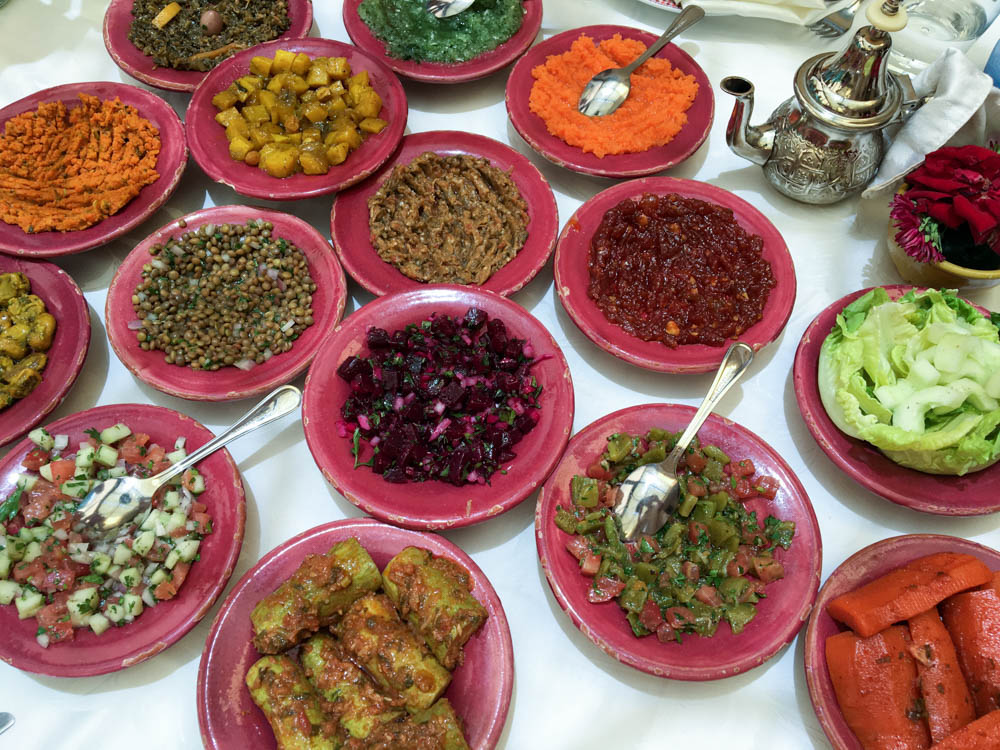 Just Back: Art, Wine, History & Interiors in Florence, Tuscany & Rome, Italy
Behind-the-Scenes Culinary and Crafts Touring in Japan
Wine Touring in Argentina & Chile
Meals We're Dreaming of Around the World
Experience Clase Azul Tequila in Mexico
Wine & Truffles in Piedmont, Italy
Touring Toyoso and Tsukiji Markets in Tokyo
A Private Chocolate-Making Lesson in Belgium
Street Food at Singapore's Hawker Centers
Must Experience: Dim Sum in Hong Kong
A Private Cooking Class in Chennai, India
Our Way into Vietnam's Food Culture