November 18, 2019
Wine and Truffles in Piedmont, Italy
We just returned from Piedmont, one of Italy's top gastronomic destinations, during the height of truffle season. Home of the prestigious Barolo and Barbaresco wines, white truffles and the Slow Food movement, and in possession of one of the highest concentrations of Michelin stars in the country, the beautiful northwestern region is a paradise for food and wine enthusiasts.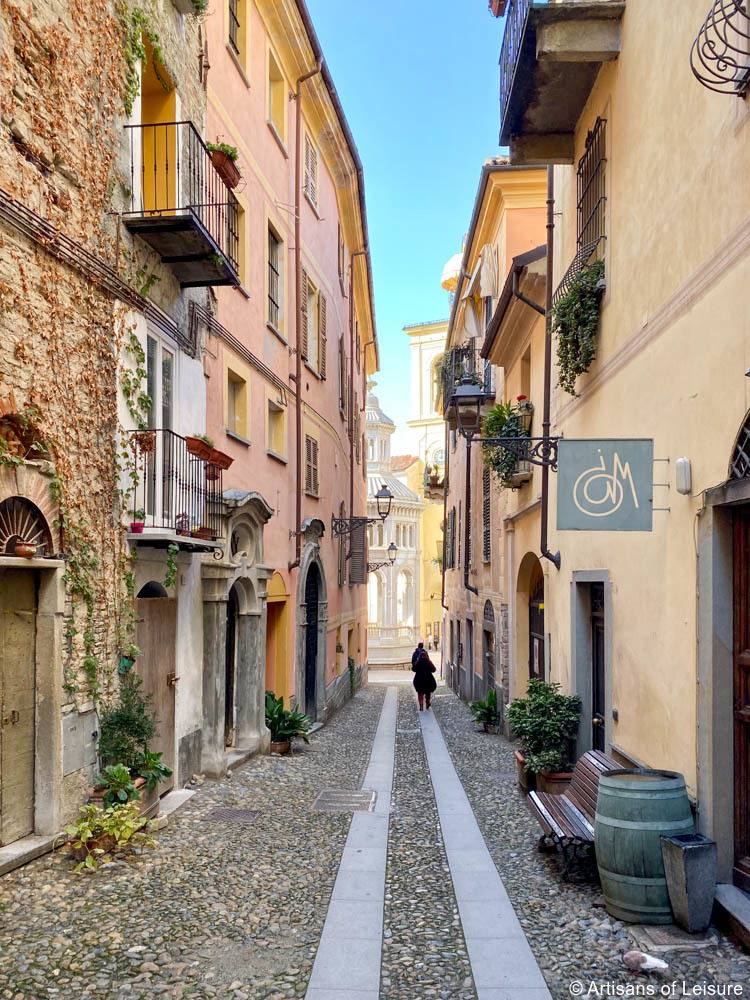 Artisans of Leisure arranges exclusive gourmet wine, food and cultural touring throughout Piedmont, including highlights of the incredibly beautiful landscapes, rich culture and many UNESCO World Heritage Sites.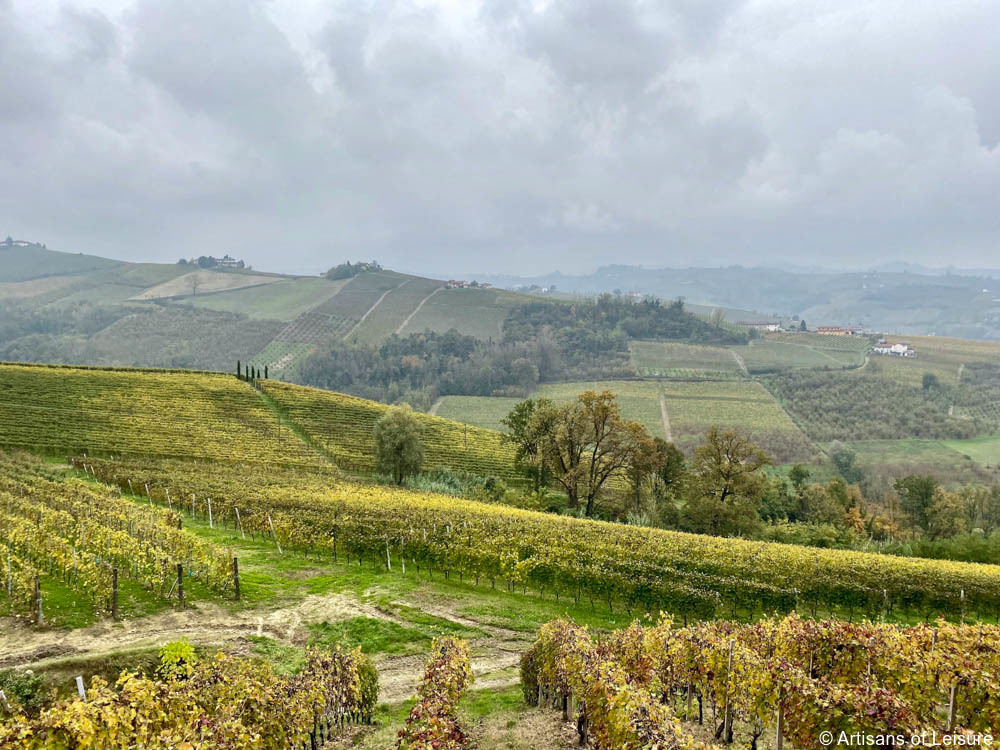 Piedmont is a beautiful region of hilltop villages, medieval castles and breathtaking views of snow-capped Alps and hills covered in vineyards.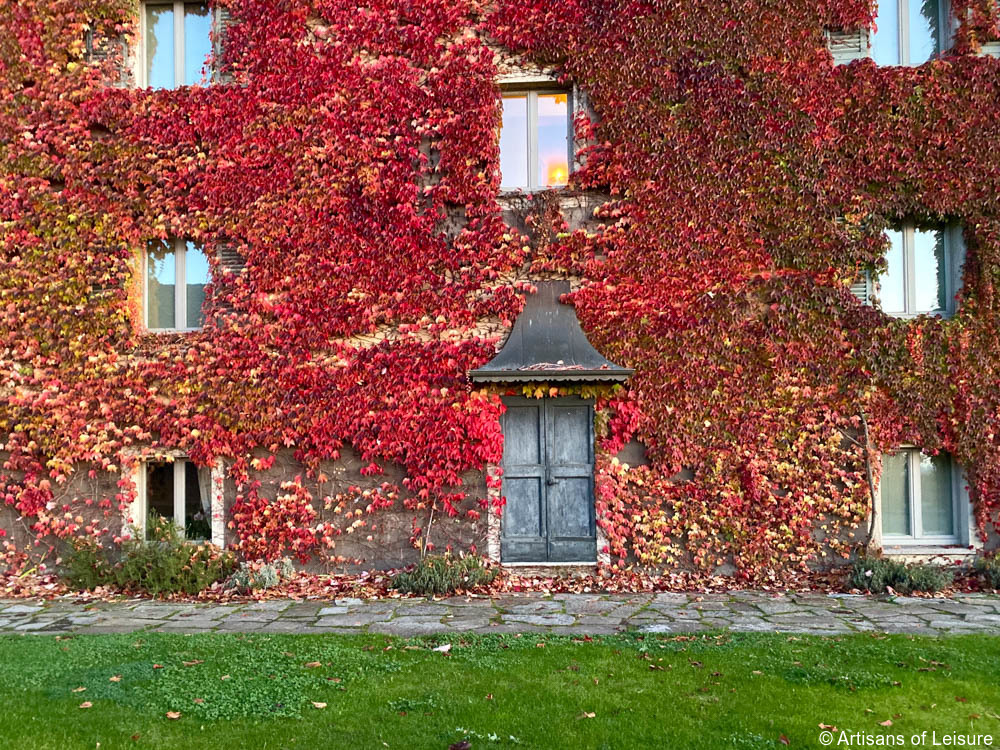 On this trip, the autumn mist and foliage made the landscapes even more atmospheric. Fog is common at this time of year, and the Nebbiolo grape's name derives from the Italian nebbia (fog). The last grape harvested in the autumn, "nebbiolo" refers to both the foggy color of the grape as well as the seasonal mist during its harvest.
Wine Touring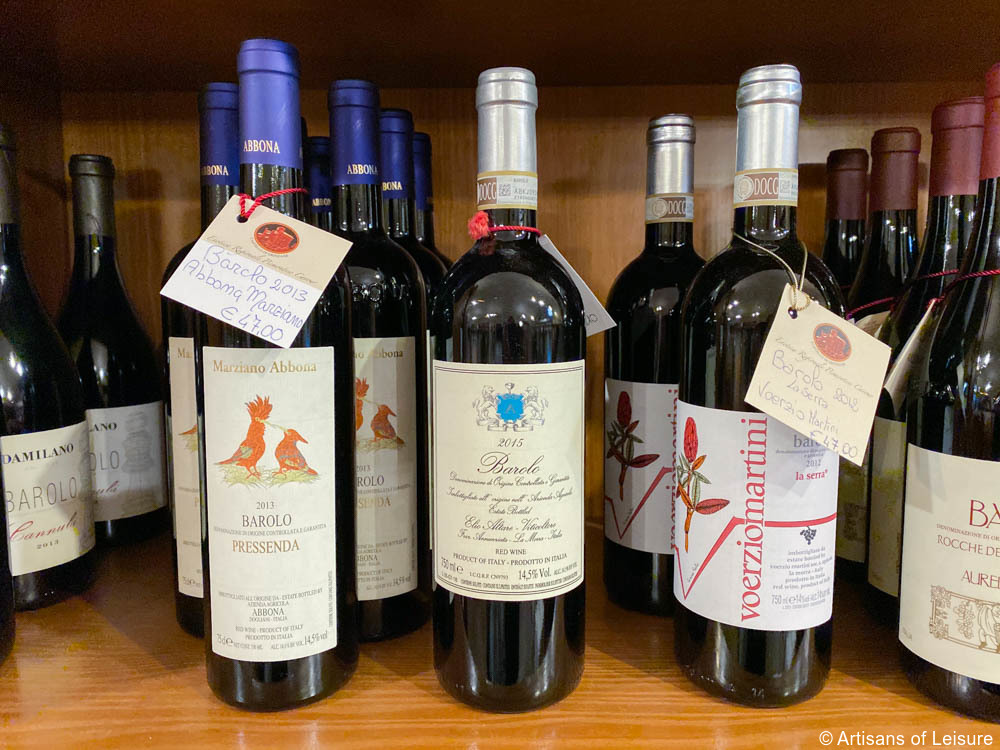 For centuries, locals of the Langhe-Roero and Monferrato wine territories, a UNESCO World Heritage Site, have cultivated the Nebbiolo and Dolcetto grapes that produce the elegant Barolo, Barbaresco and Dolcetto wines. The area has been famous for its vineyards since the early days of the Roman empire, and the local culture is steeped in winemaking, tasting, and pairing.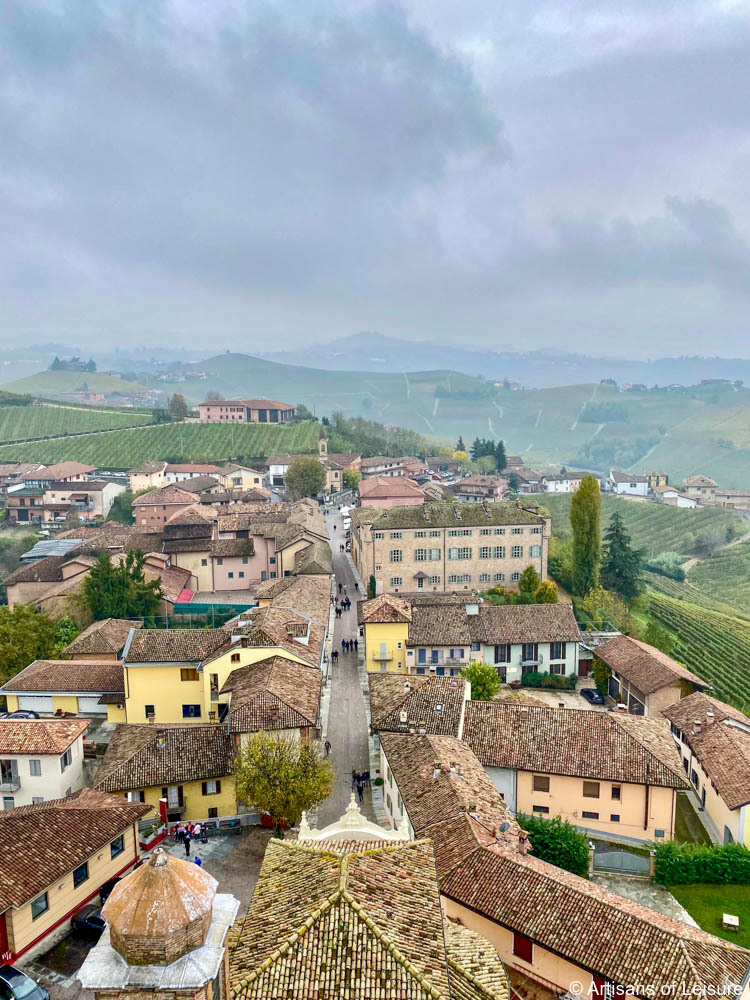 We visited historic villages like Barbaresco and Barolo…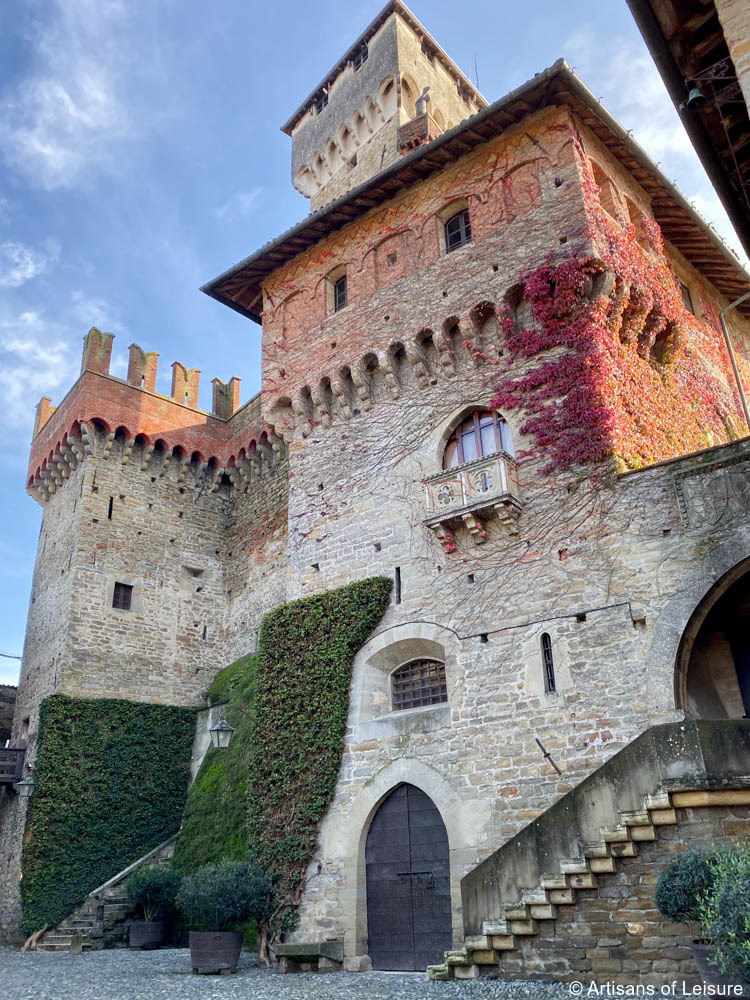 …toured medieval castles that have been at the heart of wine production for centuries…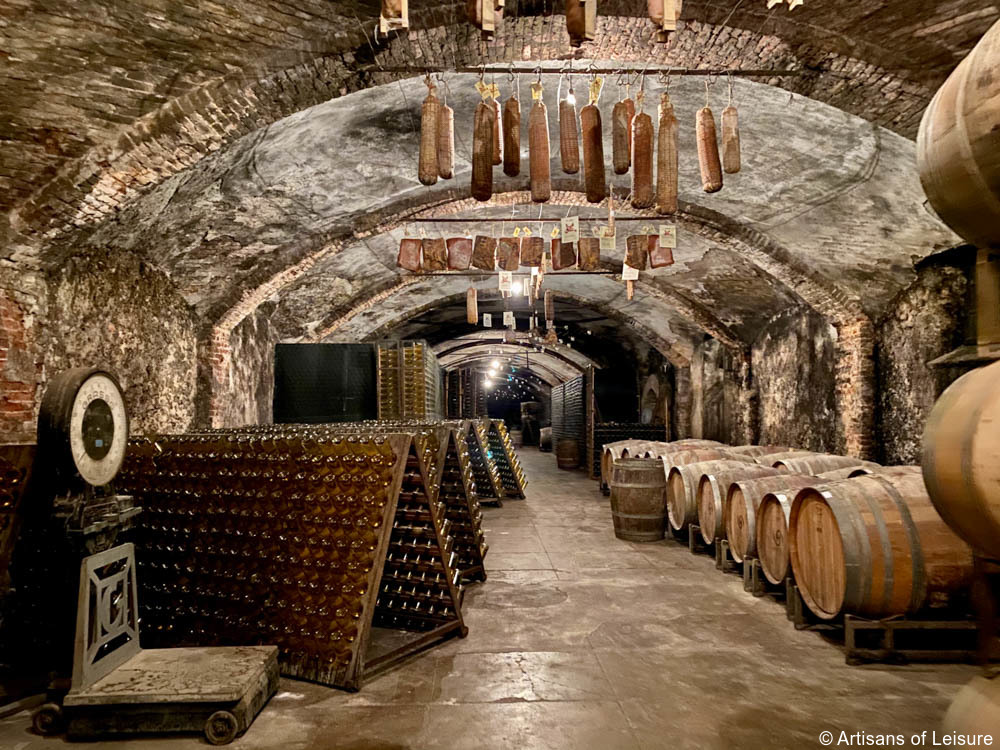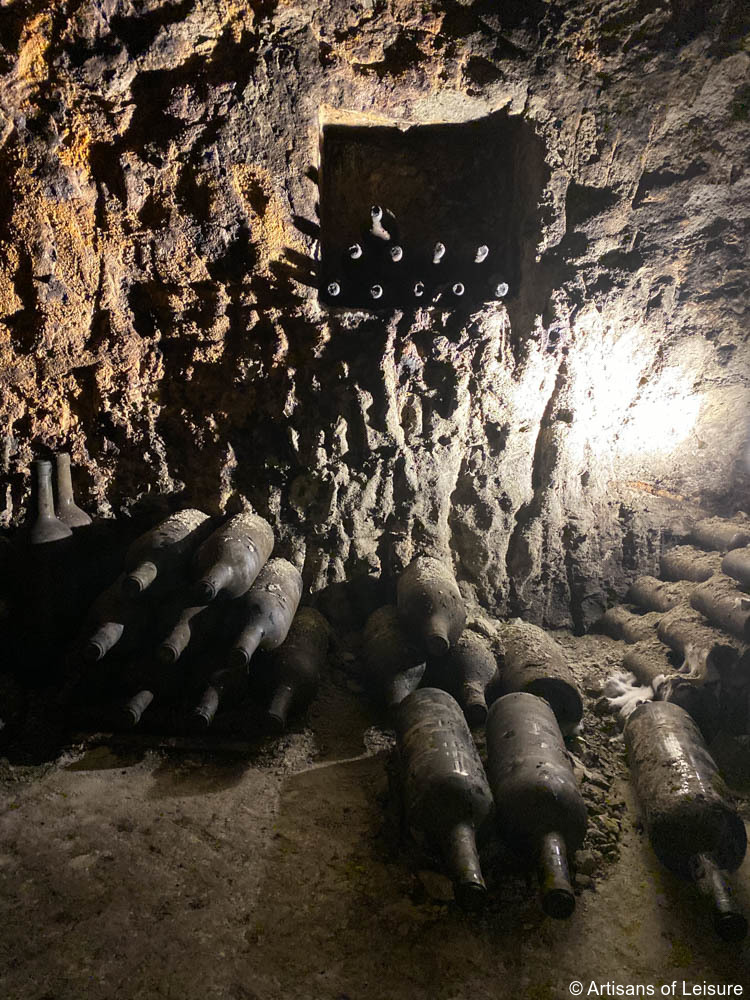 …and visited extensive cellars that store thousands of bottles of wine (and cured meat).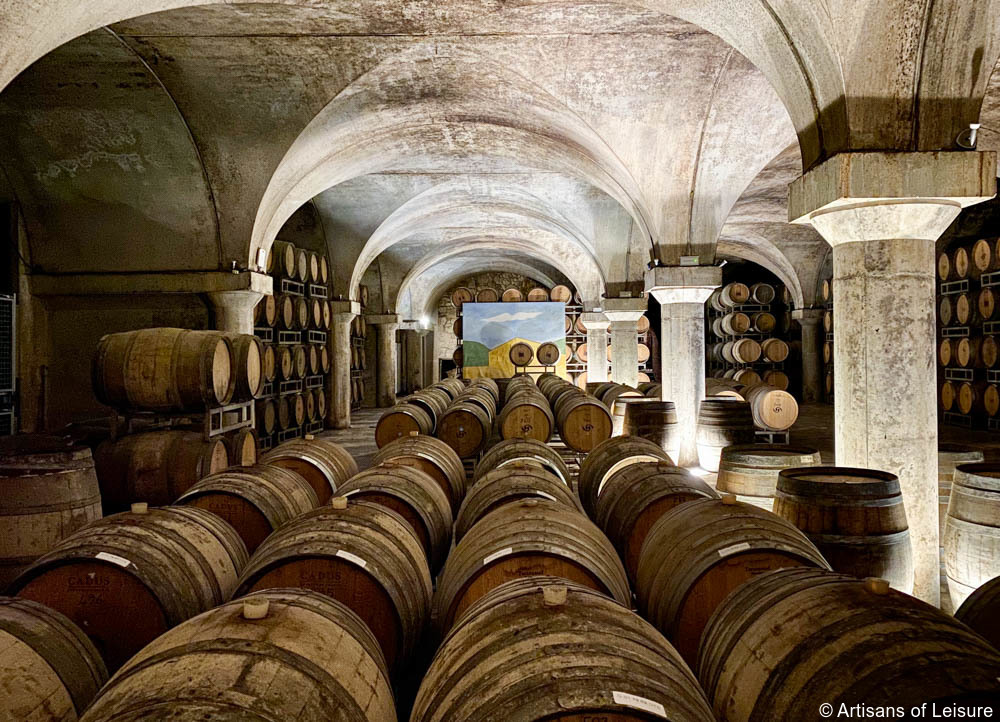 Many of these cellars are known as underground "cathedrals," a reference to the architecture of their ceiling.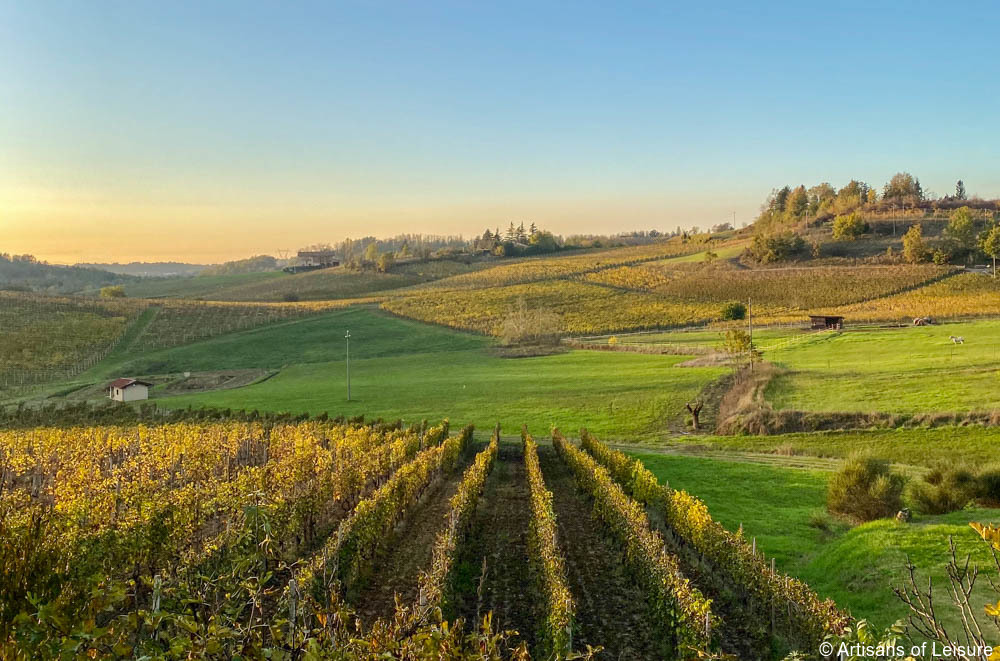 We enjoyed private tours of renowned vineyards…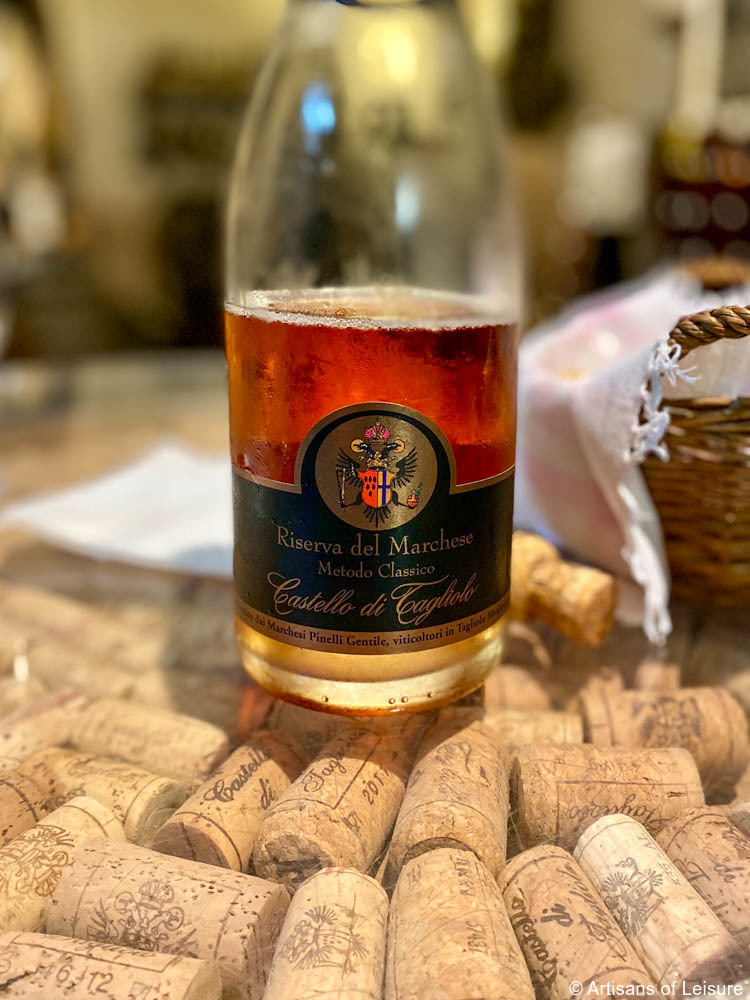 …exclusive tastings with winemakers…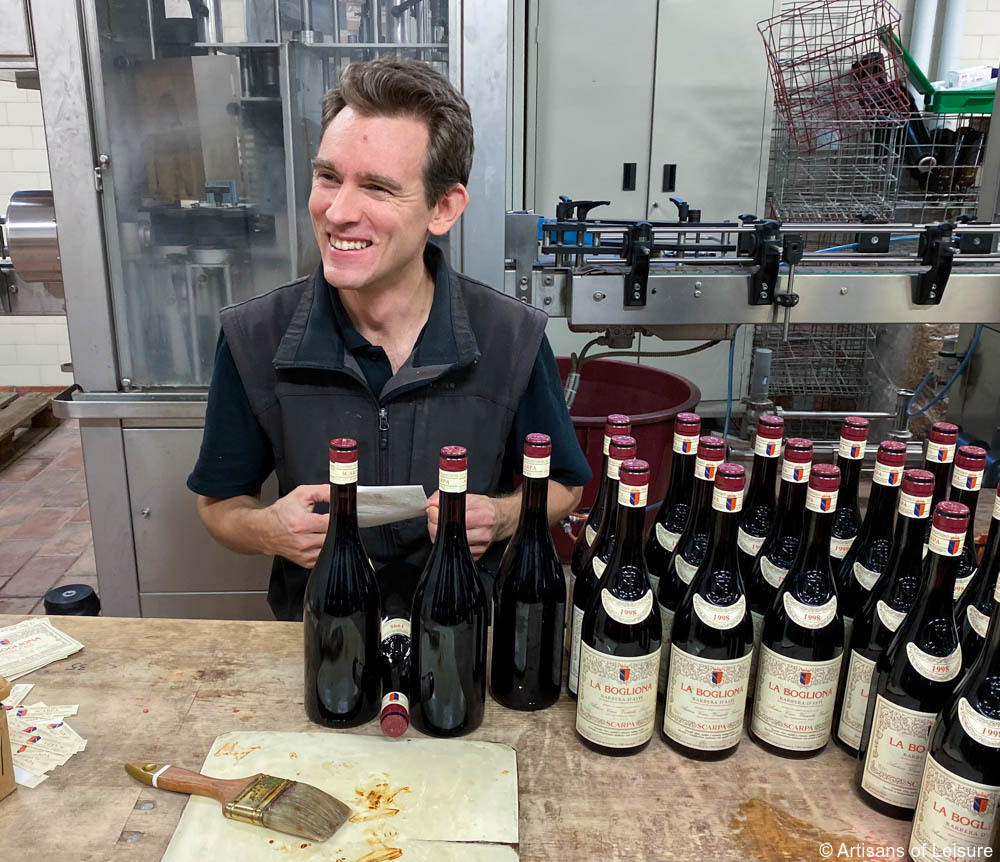 …and behind-the-scenes tours of wine production. In one winery, we observed wine labels meticulously applied by hand to each bottle.
GOURMET FOOD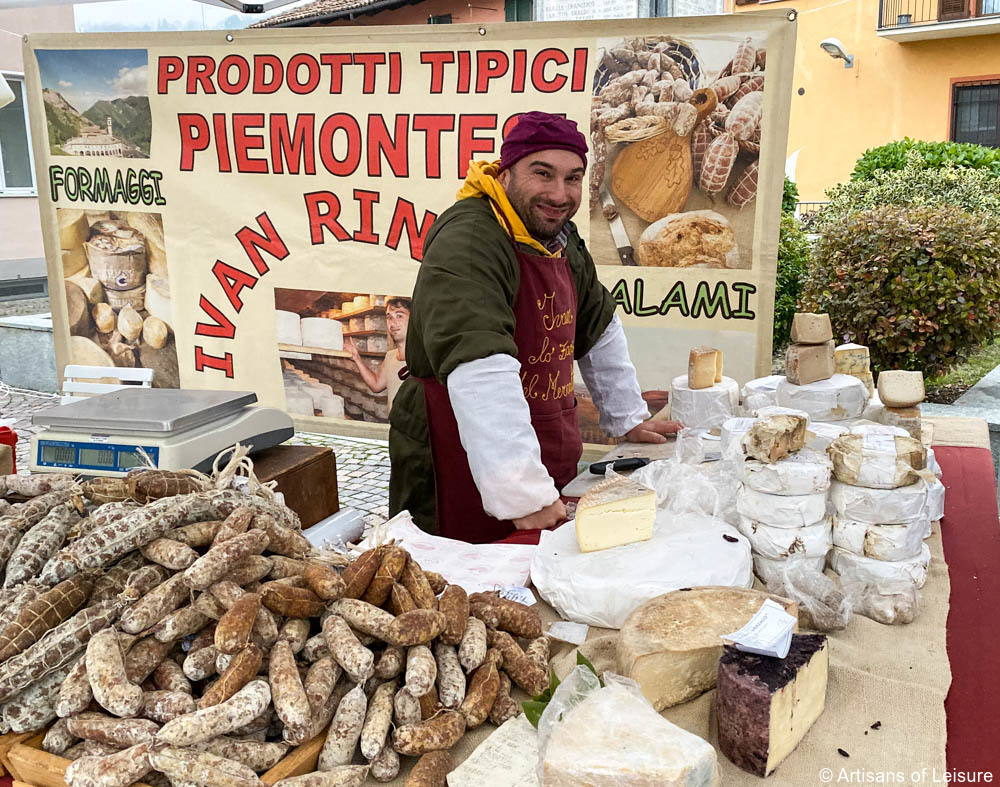 Piedmont is a famed foodie destination, with acclaimed Michelin-starred gourmet restaurants, cozy osterias…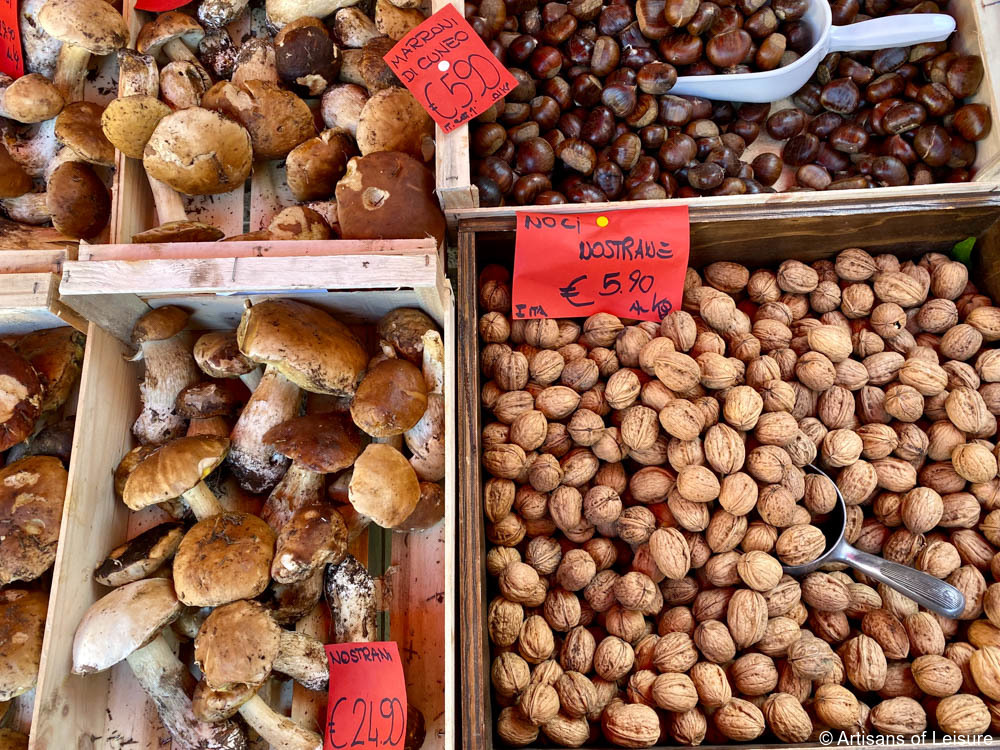 …local markets overflowing with fresh produce…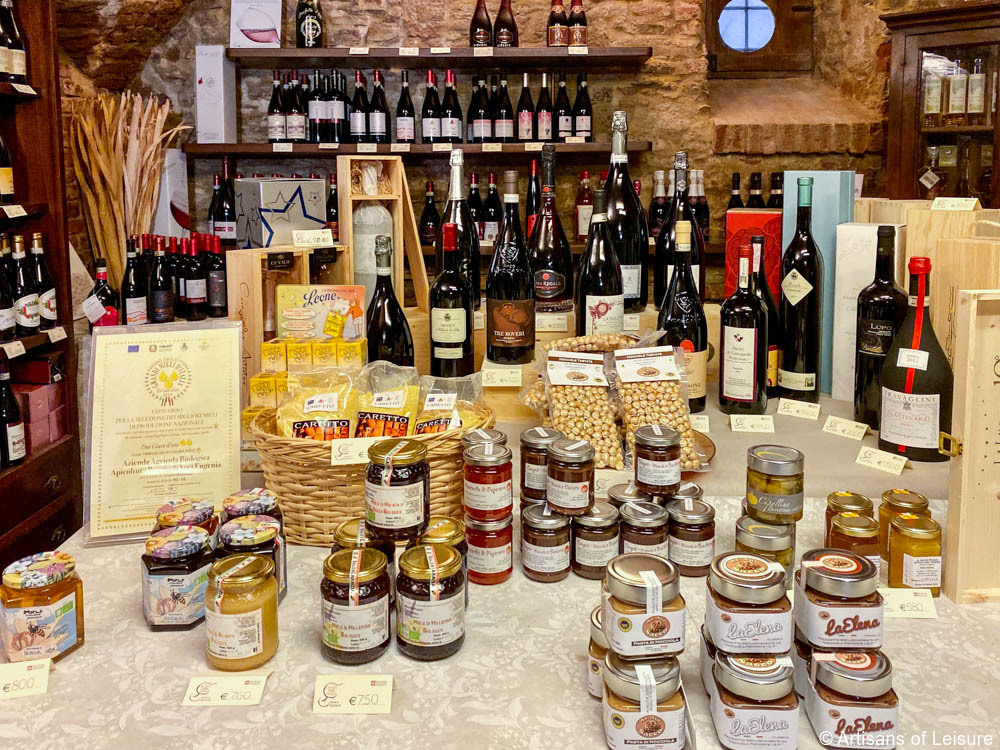 …and specialty enotecas and food shops in abundance.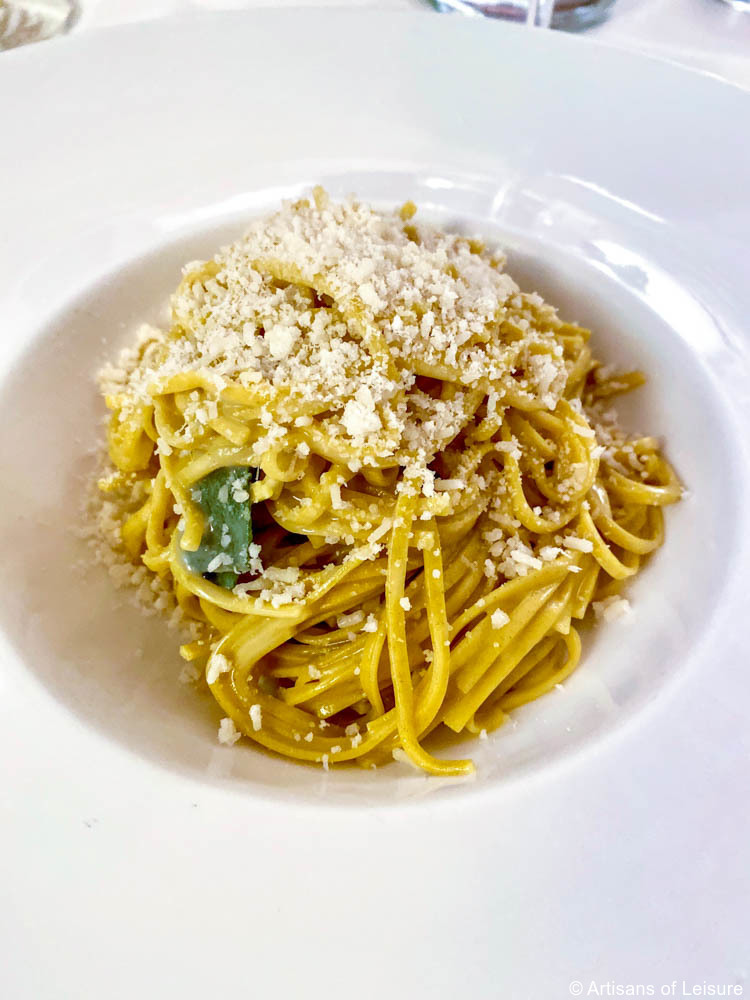 It was such a treat to try typical Piedmontese dishes such as tajarin with sage butter…
…fitello baciato, a special way of preparing salami found only around the Alessandria province, served with fried focaccia…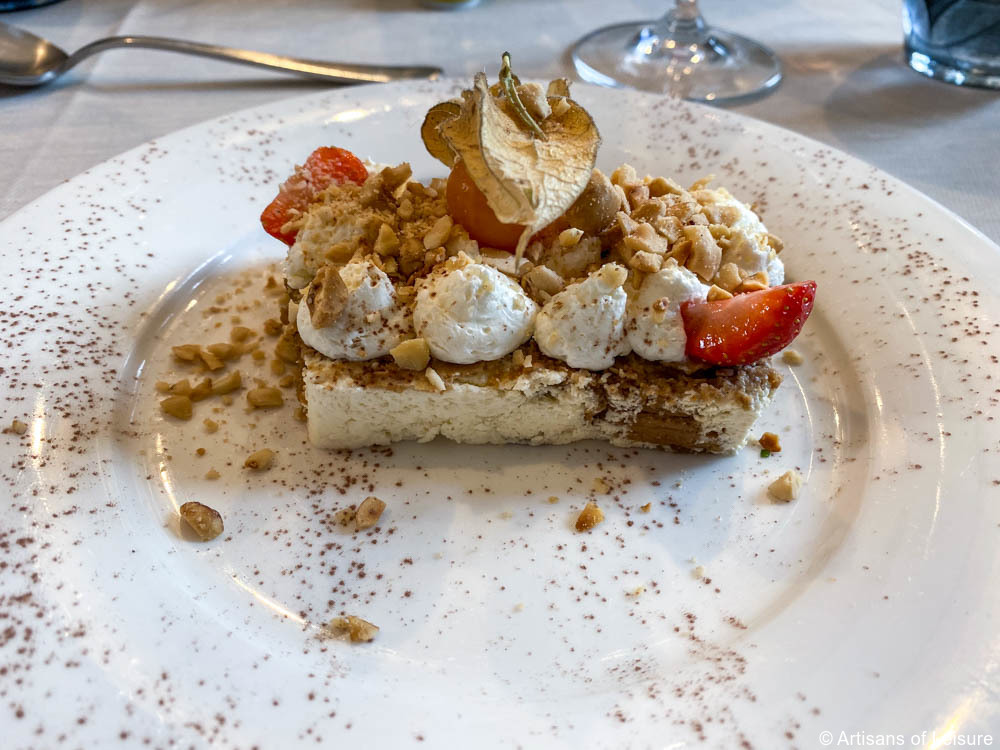 …and incredible pastries like this one made with local hazelnuts, chocolate and espresso.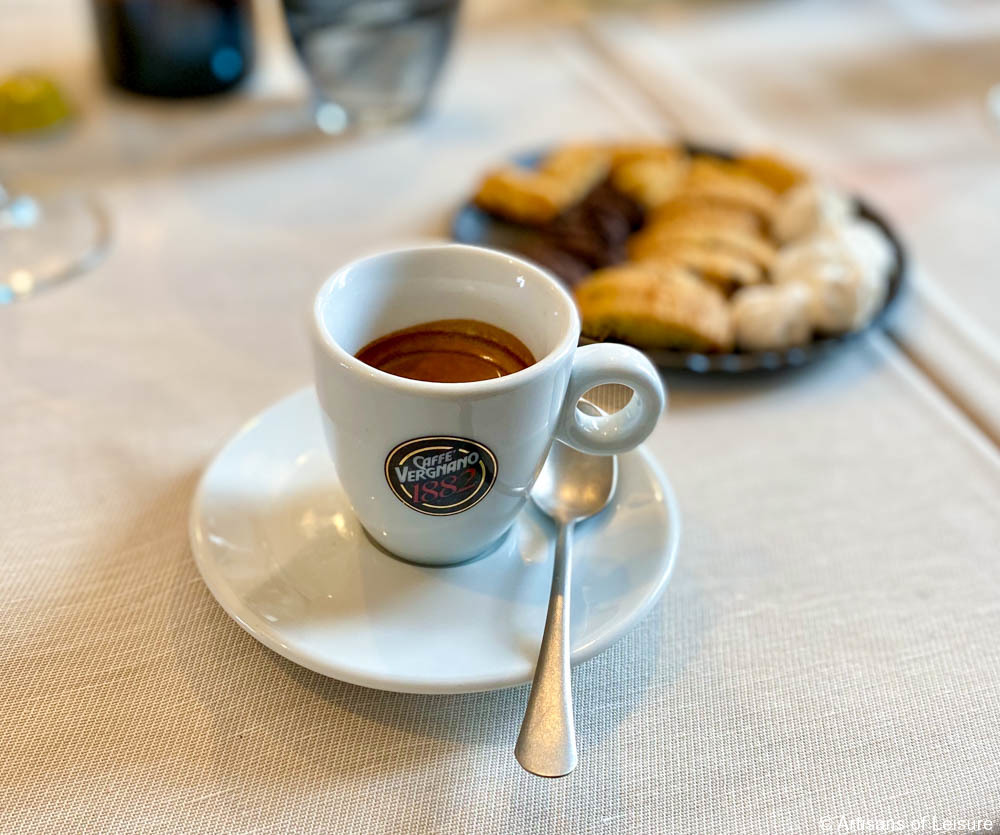 No meal is complete without espresso and biscotti!
pIEDMONT WHITE TRUFFLES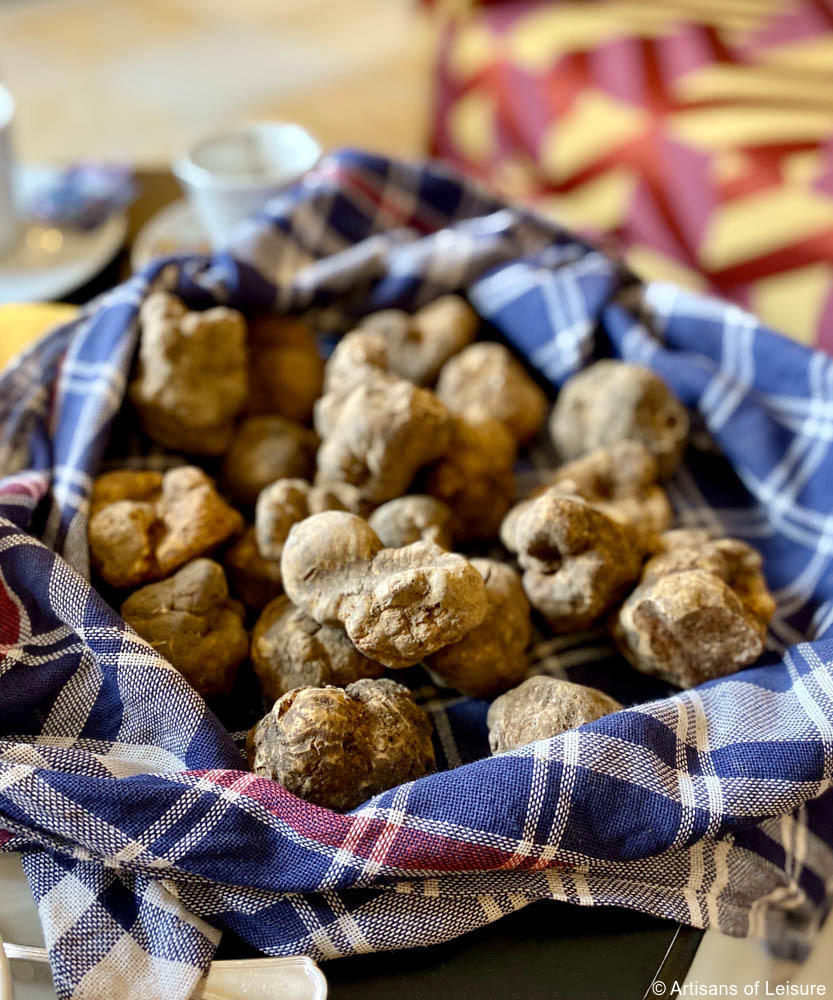 Piedmont is the home of the white truffle, one of the world's most prized culinary delicacies, and there is a burst of activity in the autumn during harvest time with truffle hunters, specialty truffle menus in restaurants and truffle markets and festivals.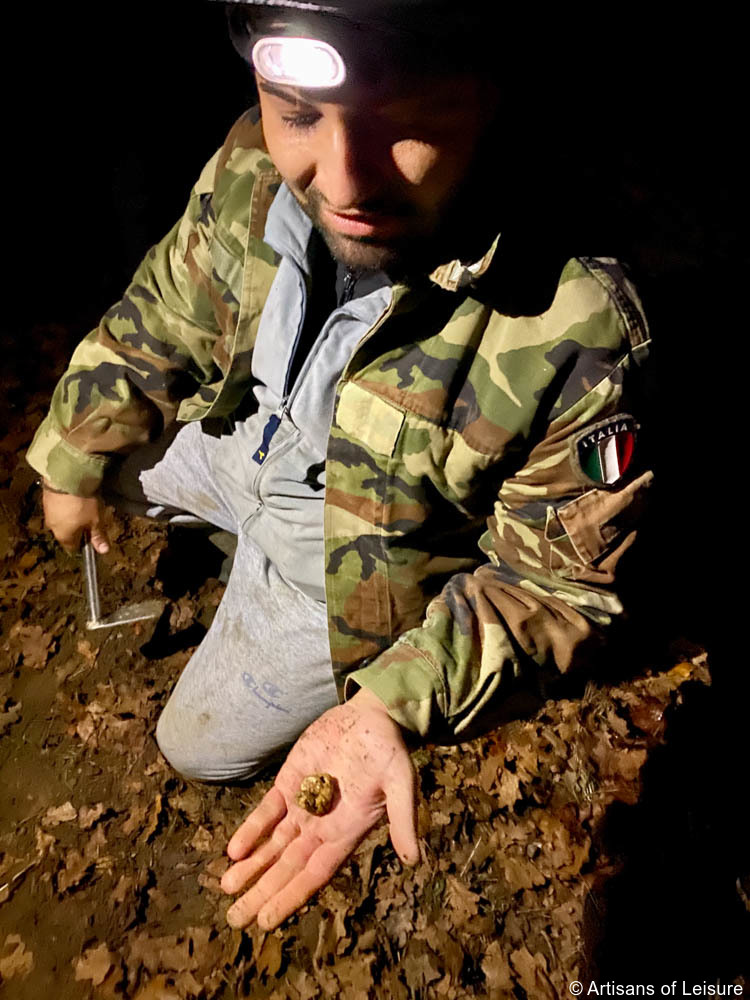 One evening, we went out on a private truffle hunt to forage for the elusive white truffle with a trifulau (professional truffle hunter) and his dog…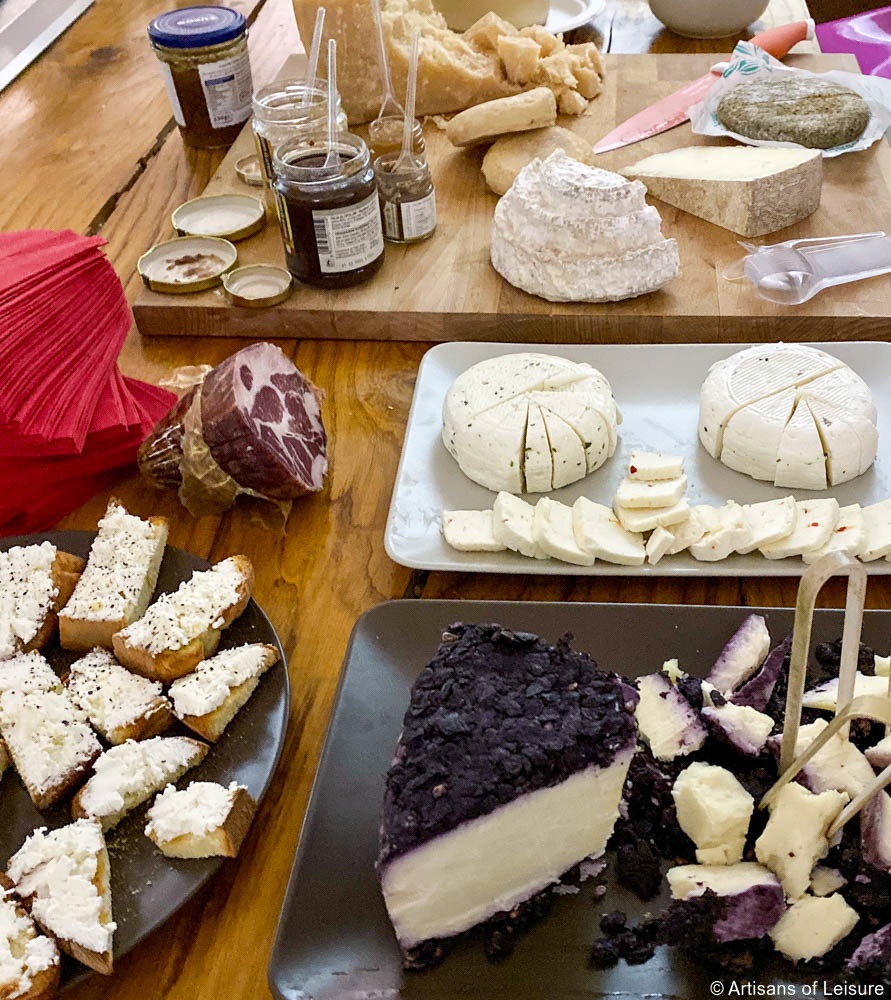 …followed by dinner with the hunter's family in their historic farmhouse. The lively conversation and spread of cheese with salami, truffle and homemade focaccia made it a highlight of our trip.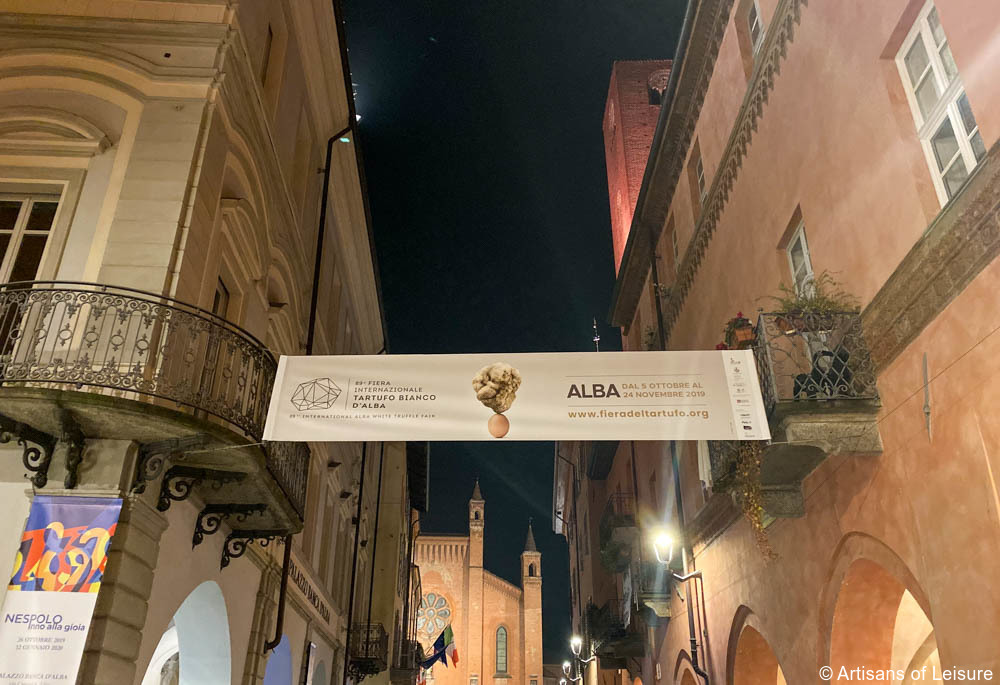 The epicenter of all things tartufo bianco is the acclaimed Alba International White Truffle Fair, held each year from mid-October to mid-November in the historic market town of Alba. The international truffle fair showcases the best white truffles on the market.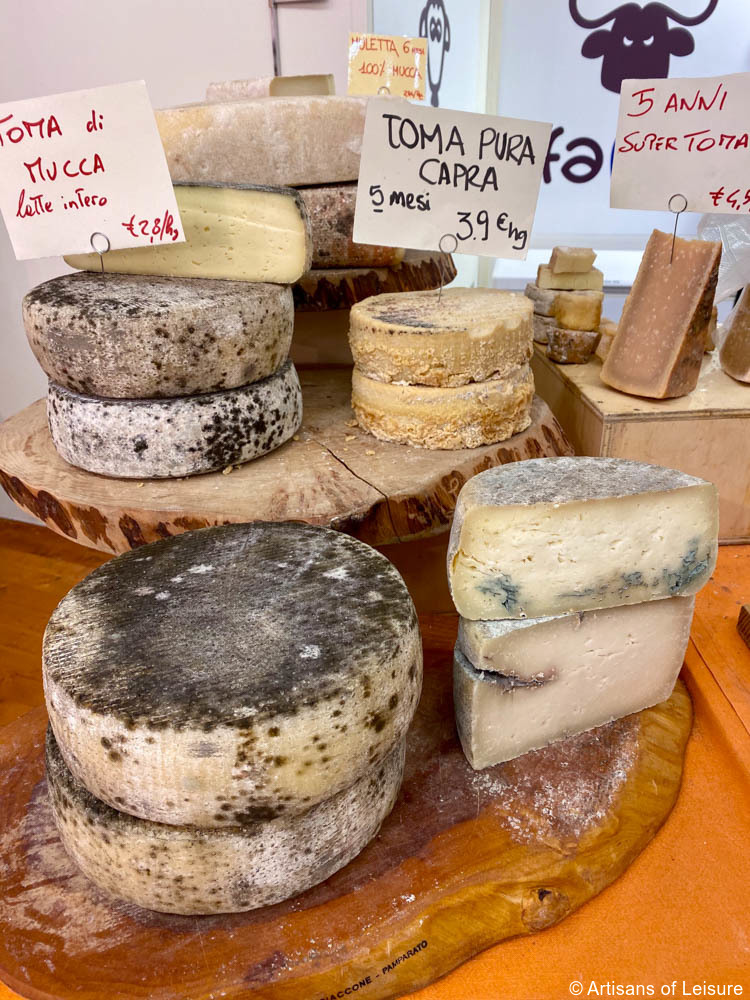 Travelers can browse stalls with a glass of wine and taste the celebrated flavors of the renowned regional produce from the Langhe, Roero and Monferrato, including fresh cheese, chocolate and hazelnuts.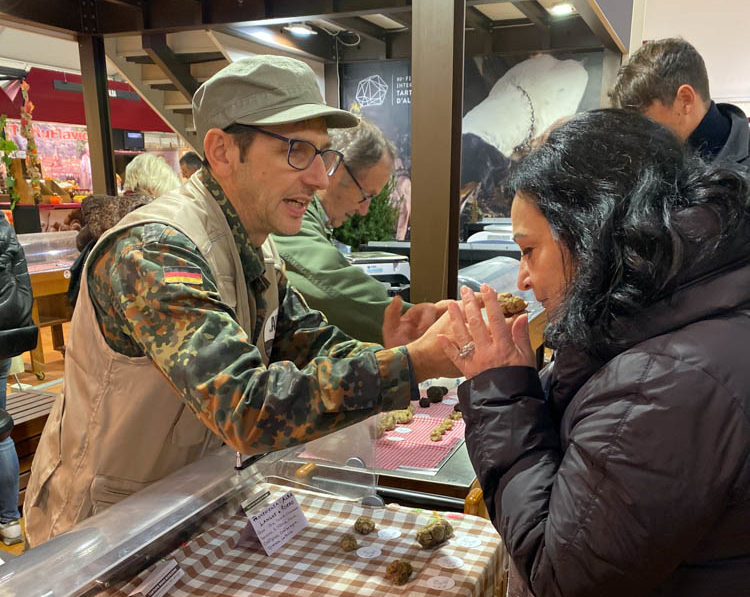 Buyers compare truffles from different vendors…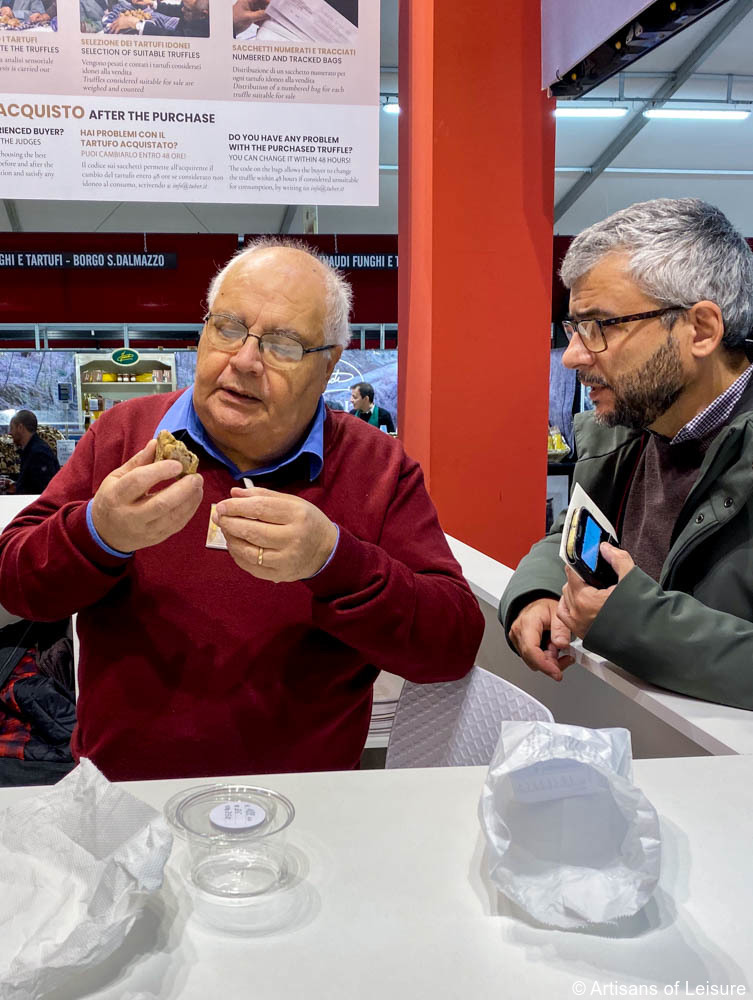 …and official judges are on hand to advise on truffle purchases – a truffle vendor caught overcharging customers risks dismissal. It's the perfect experience for any foodie!
HISTORY AND CULTURE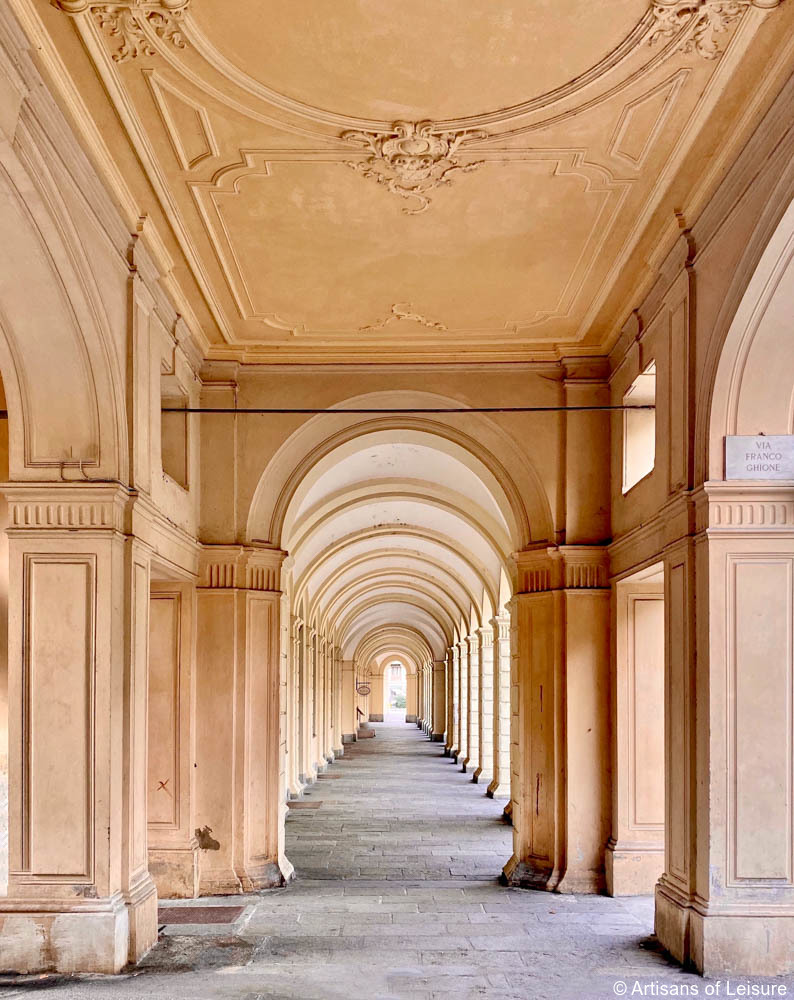 The region's beautiful landscapes and historic towns and villages brimming with architectural gems make an incredible backdrop for the food and wine experiences.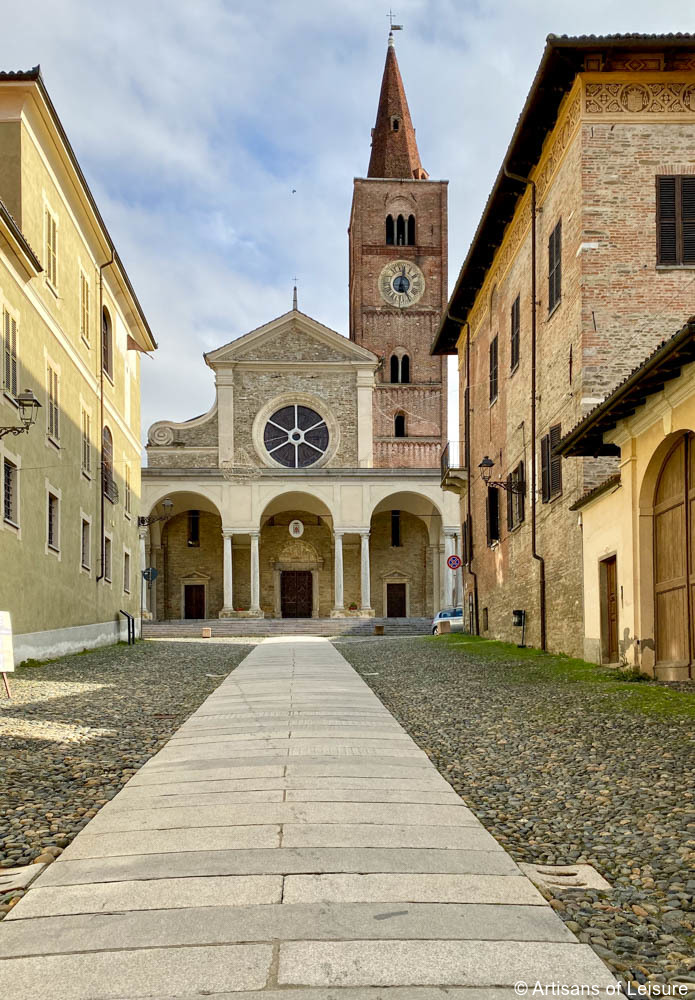 Piedmont is the second-largest region in Italy, and there are distinct architectural variances…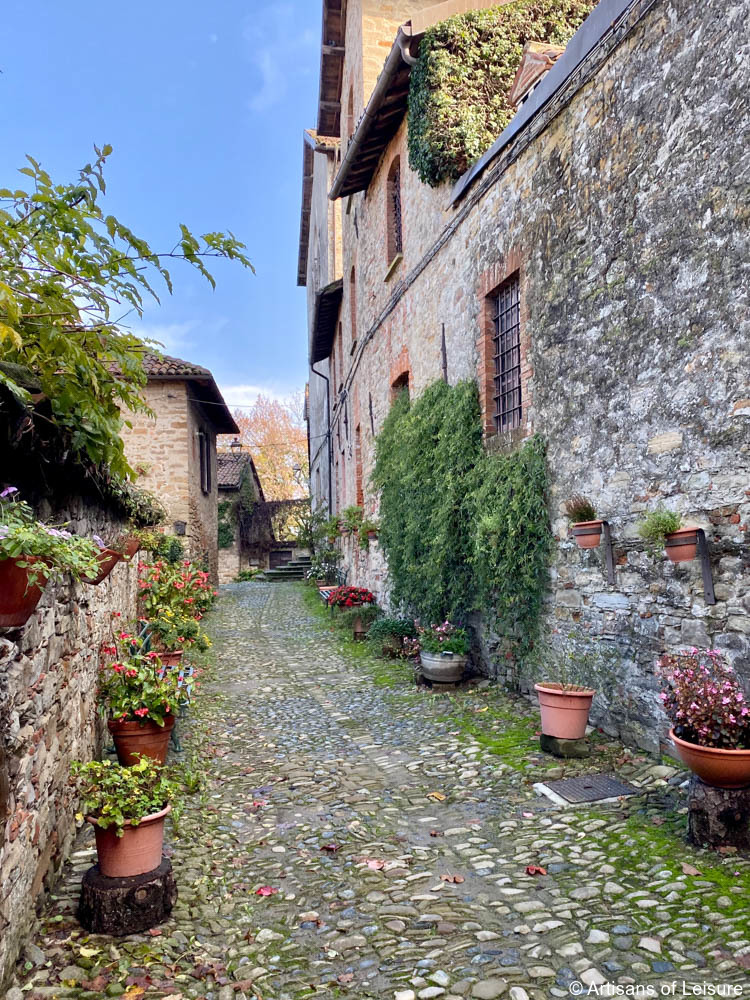 …from traditional medieval borgos (hamlets) made from the local stone…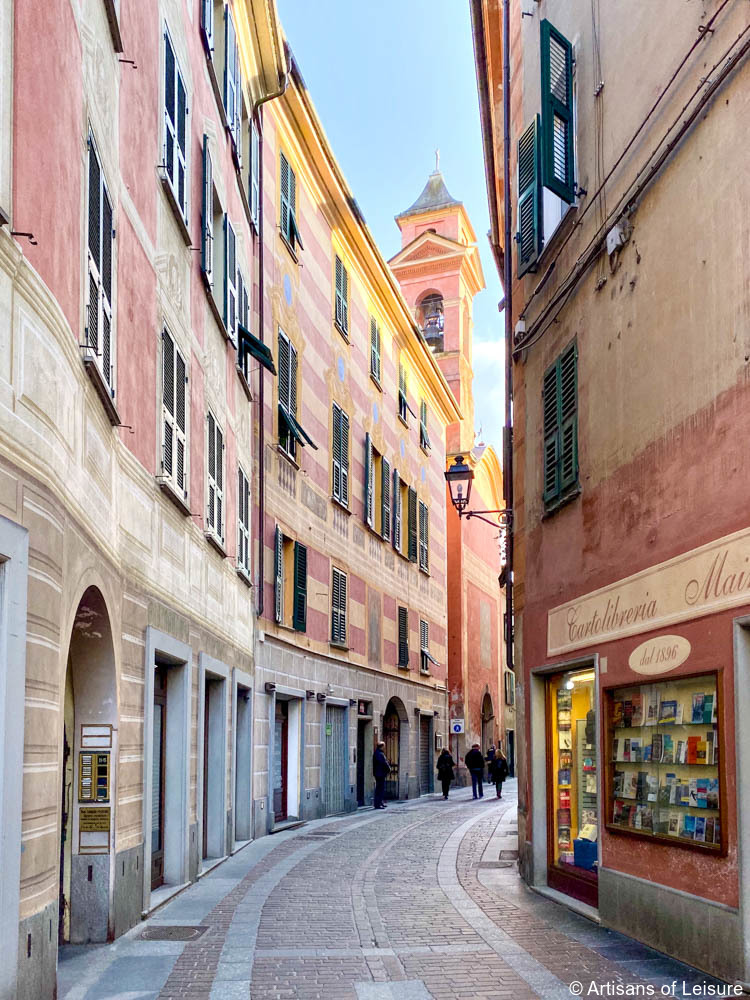 …to the bright colors in the south, influenced by neighboring Liguria.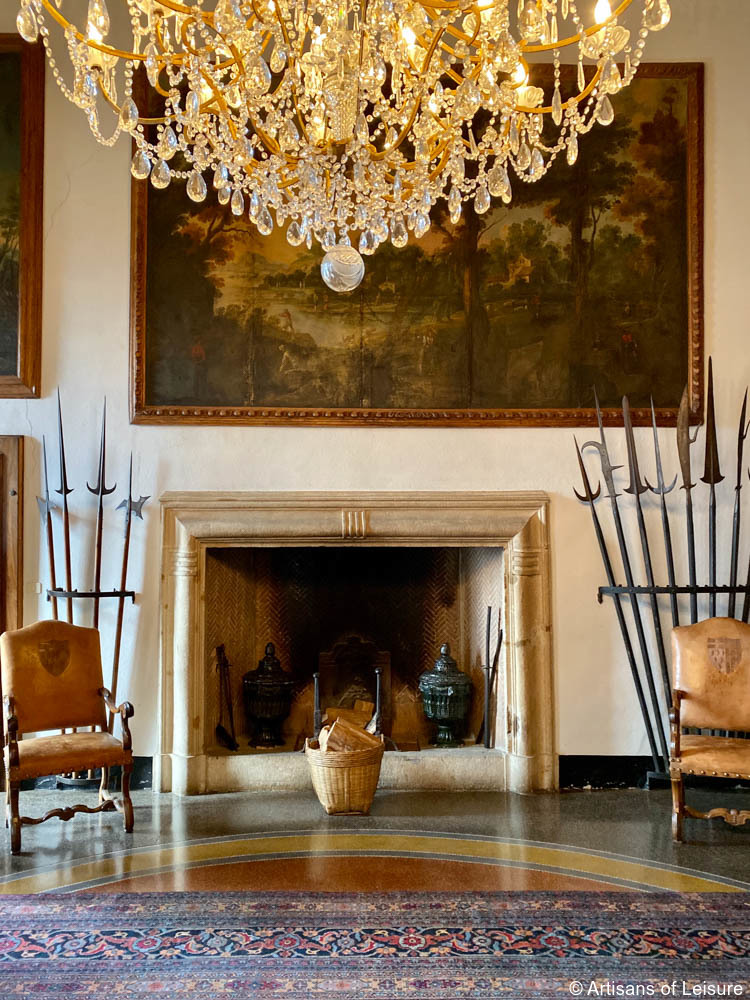 We toured beautiful interiors, including medieval castles and Baroque palaces…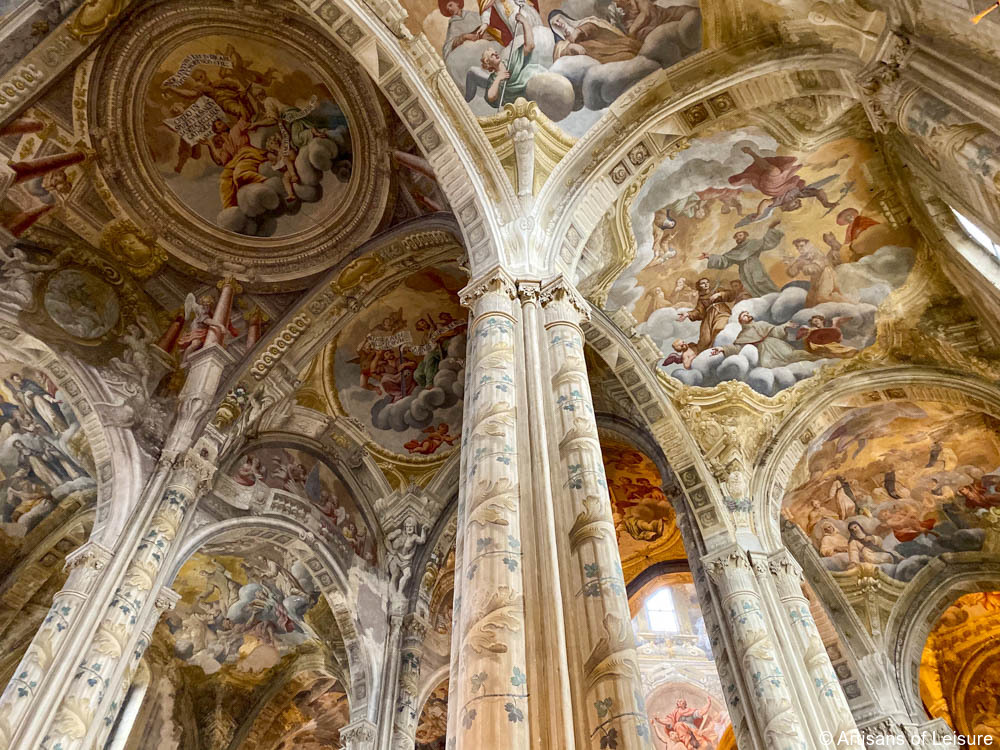 …historic cathedrals…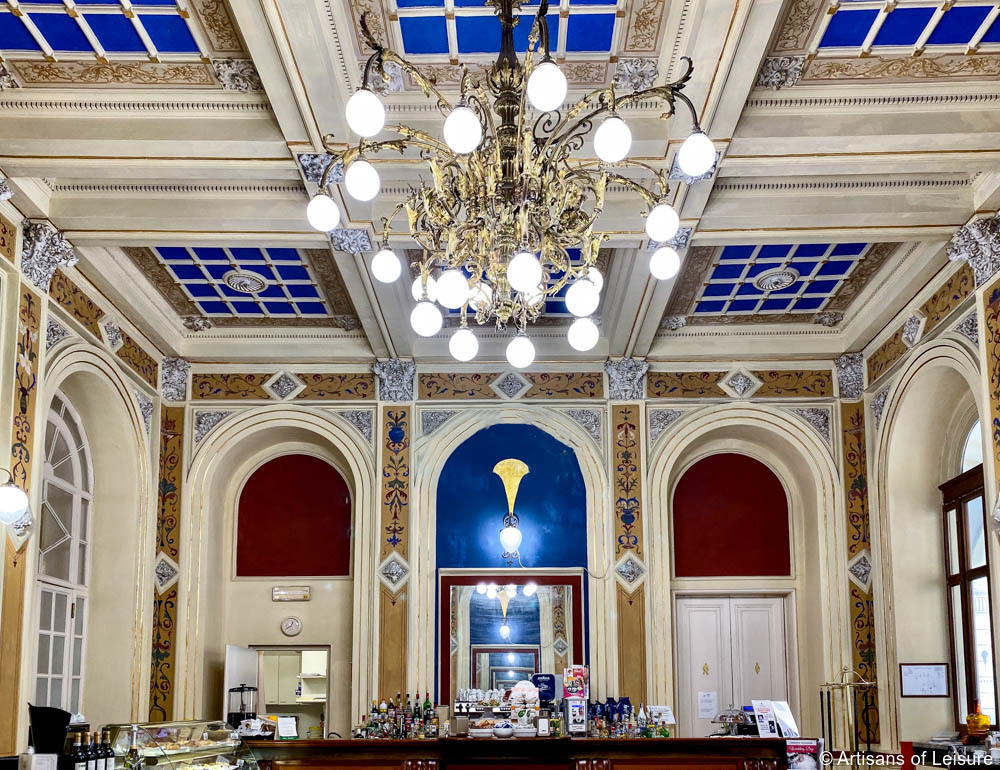 …and Art Nouveau cafes.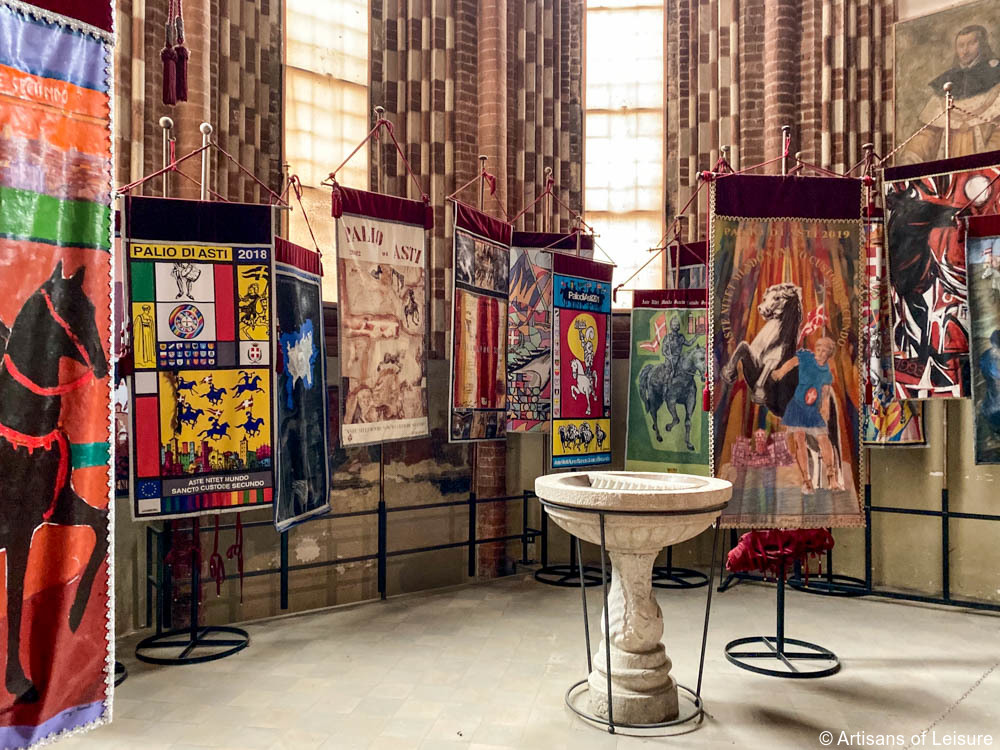 The area is rich in history and culture, with fascinating local traditions such as the Asti Palio. Predating the more famous Siena Palio, the bareback horse race has taken place in the medieval town of Asti since the 13th century. The colorful flag of each competing neighborhood is displayed all year in the cathedral.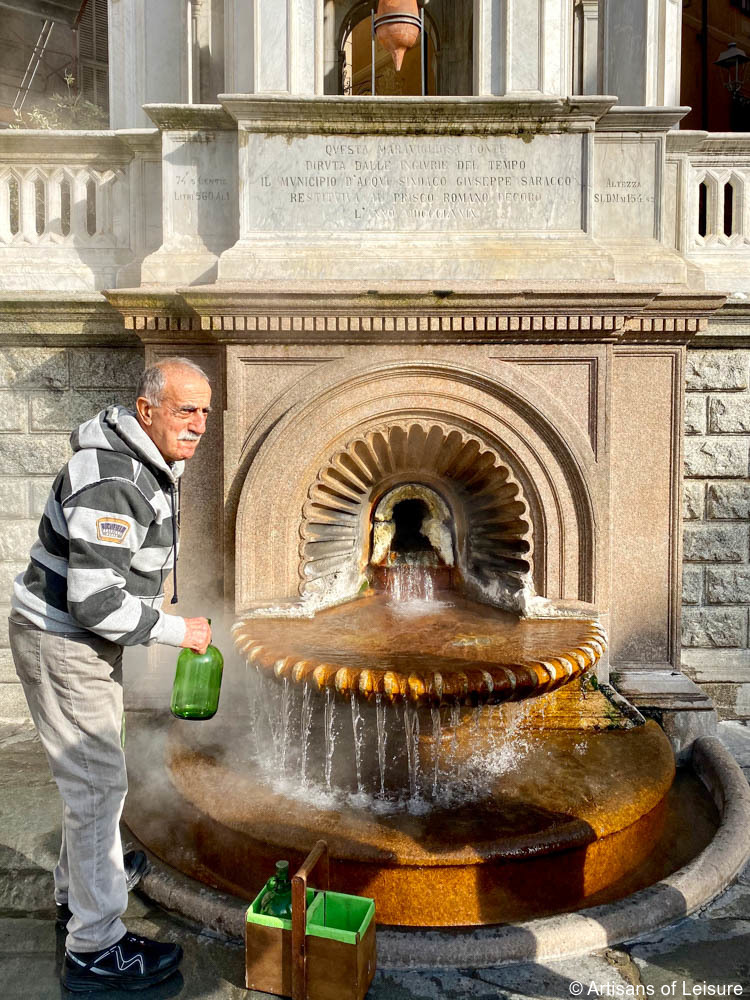 Snapshots of daily life include seeing locals fill up bottles of water at the source of a town's boiling hot springs, famous for its curative properties since the ancient Romans settled the area.
LUXURY ACCOMMODATION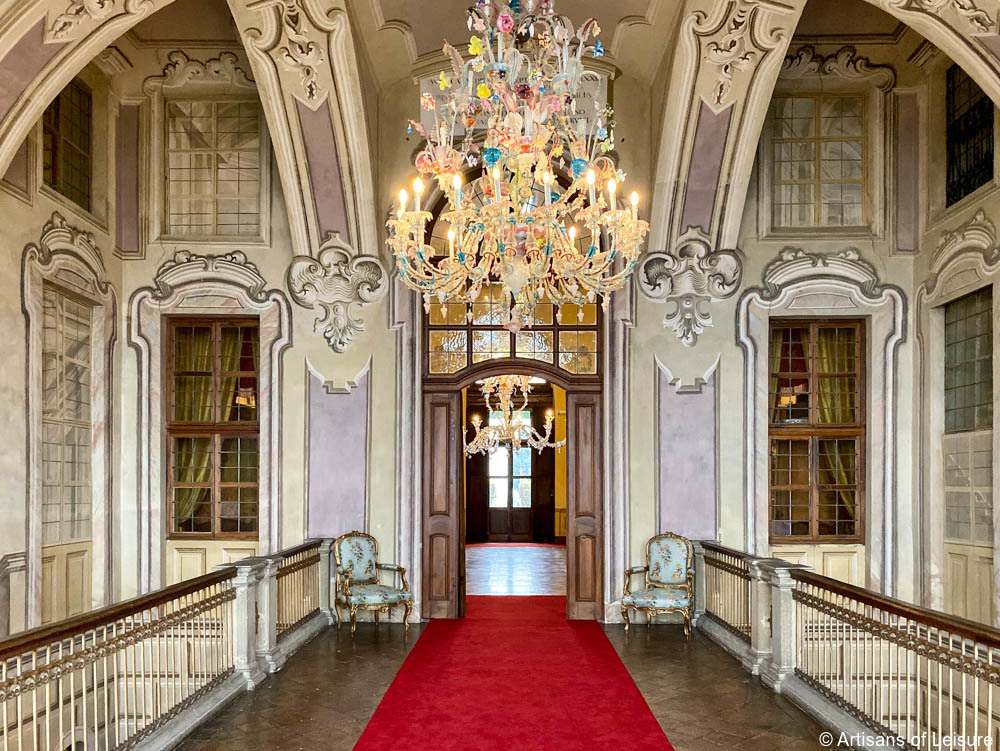 We arrange the best accommodation in Piedmont for our travelers, including a  luxury hotel in a medieval fortress with incredible interiors…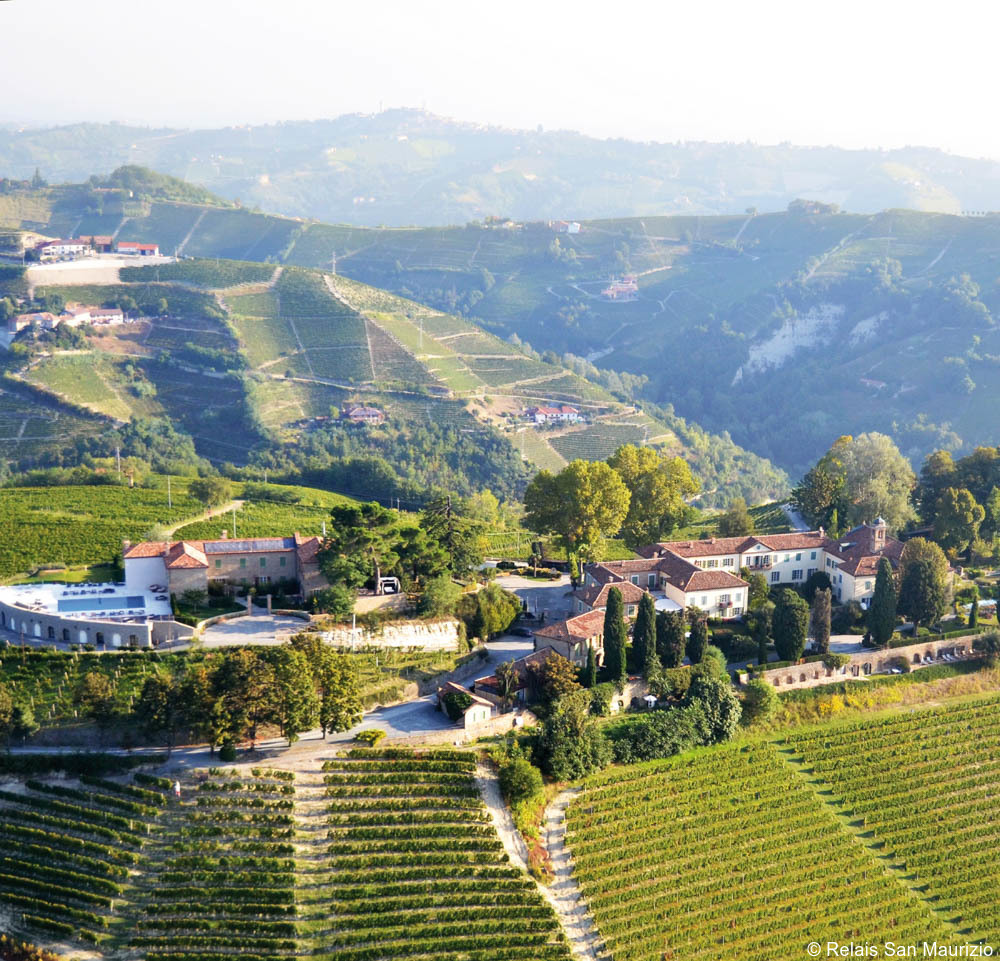 …and Relais San Maurizio, a Relais & Chateaux property in the heart of the UNESCO-listed Langhe hills.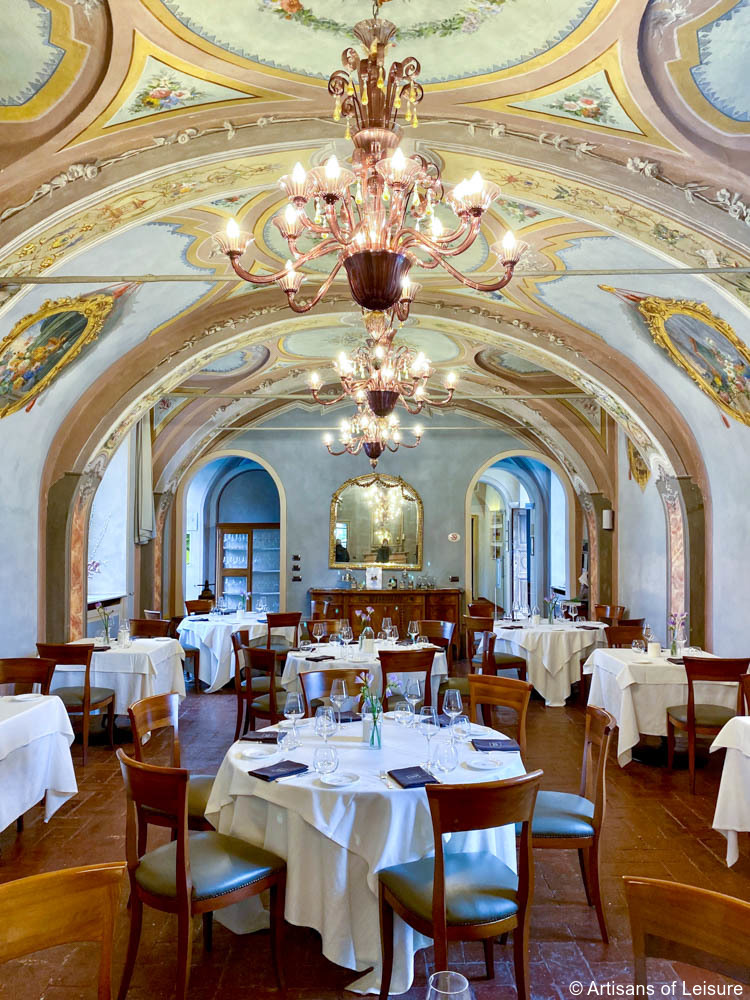 Originally a 17th-century monastery, it has been converted to a luxury hotel with extensive gardens, a Michelin-starred restaurant and a destination spa.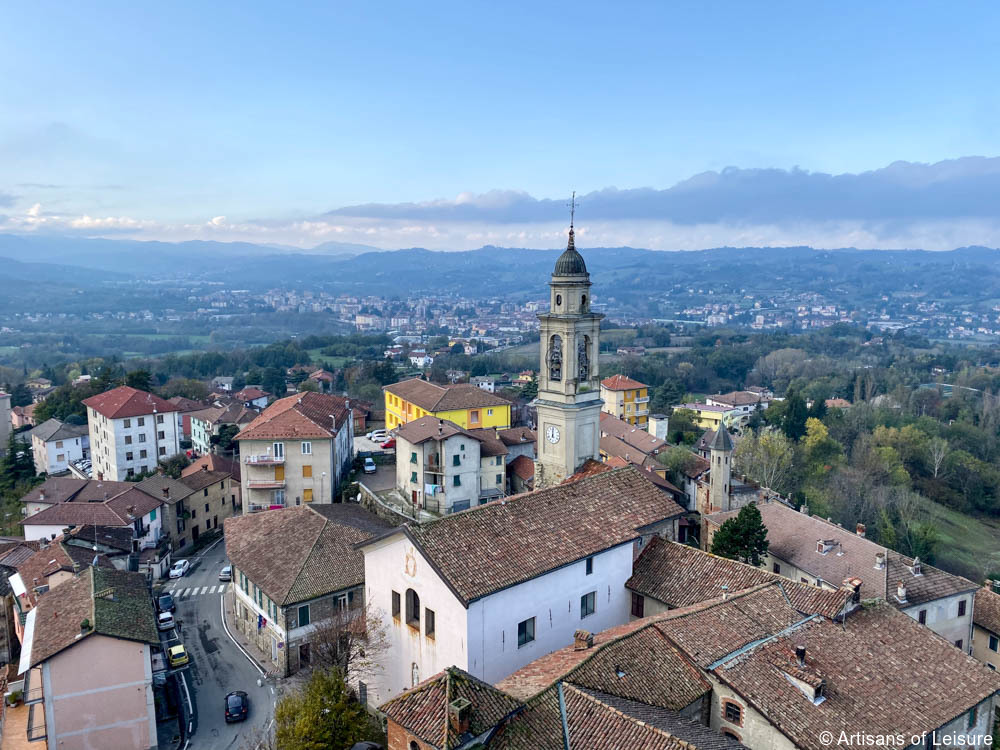 Artisans of Leisure arranges exclusive, expert-led cultural tours of Piedmont that highlight the best of the region's outstanding food and wine, including private truffle hunting, insider visits and tastings at acclaimed wineries, excursions to markets, private cooking classes, cheese-making experiences and lunch with a local family.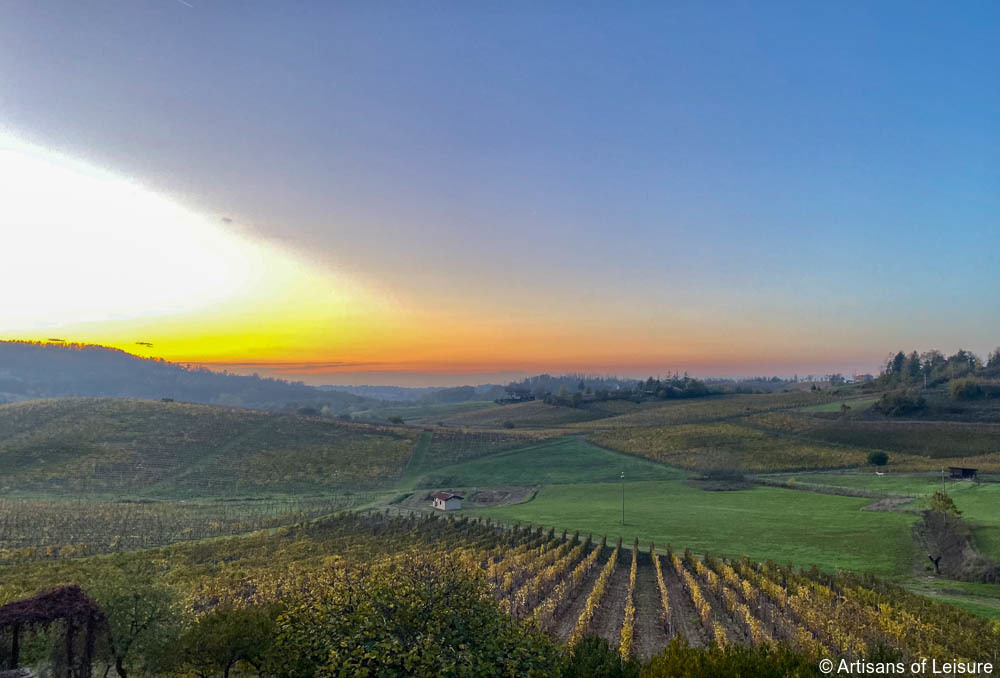 Piedmont pairs beautifully with time in Lake Como and Portofino, Milan, Florence, Tuscany and the south of France. Contact an Artisans of Leisure Europe specialist about customizing a private tour.
Tags: Alba, Alba Truffle Fair, Asti, Barbaresco, Barolo, culinary experiences, culinary tours, food and wine tours, Italian food, Italian wine, Italy, Italy culinary tours, Italy food and wine tours, Italy wine tours, Langhe, luxury culinary tours, luxury Italy tours, Monferrato, Nebbiolo, Piedmont, Piedmont tours, private Italy tours, private Piedmont tours, Relais San Maurizio, Roero, Slow Food, truffle hunting, truffles, UNESCO World Heritage