Highlights of Italy
(10 Days)
Venice, Florence & Tuscany, Rome
Classic Italy
(12 Days)
Venice, Florence, Tuscany, Rome
Italy in a Week
(7 Days)
Venice, Florence & Tuscany, Rome
Essence of Italy
(13 Days)
Venice, Florence & Tuscany, Rome, Amalfi Coast & Capri
Romantic Italy
(12 Days)
Amalfi Coast & Capri, Florence, Tuscany, Rome
Italy in Style
(14 Days)
Lake Como & Milan, Florence, Tuscany, Rome, Amalfi Coast & Capri
Exclusive Italy
(15 Days)
Rome, Tuscany, Florence, Venice, Lake Como
Best of the Amalfi Coast & Capri
(9 Days)
Positano, Capri, Ravello
Family Tour of Italy
(13 Days)
Rome, Florence & Tuscany, Venice, Lake Como
Luxuries of Northern Italy
(11 Days)
Venice, Bologna, Milan, Lake Como
Rome in Depth
(6 Days)
Venice & Beyond
(9 Days)
Venice, Milan, Lake Como
Indulgent Tuscany
(9 Days)
Florence, Tuscan hills, Tuscan coast
Luxuries of Southern Italy
(8 Days)
Rome, Amalfi Coast with Pompeii, Naples & Capri
Lake Como & Portofino
(7 Days)
Lake Como & Bellagio, Portofino & Cinque Terre
Food & Wine Tour of Italy
(11 Days)
Piedmont, Bologna & Emilia-Romagna, Tuscany & Florence
Highlights of Puglia
(6 Days)
Savelletri di Fasano, Alberobello, Cisternino, Locorotondo, Lecce, Ostuni, Polignano a Mare
Best of Puglia & Amalfi Coast
(9 Days)
Savelletri di Fasano, Alberobello, Cisternino, Locorotondo, Lecce, Ostuni, Matera, Ravello, Amalfi, Positano, Capri
Puglia in Depth
(7 Days)
Lecce & Otranto, Savelletri di Fasano with Polignano a Mare, Alberobello, Cisternino and Locorotondo
Jewish Heritage: Italy
(12 Days)
Venice, Florence, Tuscany, Rome
Garden Tour of Italy
(10 Days)
Lake Como, Florence & Tuscany, Rome & Tivoli
Italy for Art Lovers
(13 Days)
Rome, Florence & Assisi, Bologna & Ravenna, Venice & Padua, Milan
Best of Southern Italy & Sicily
(17 Days)
Rome, Capri, Amalfi Coast, Naples & Pompeii, Palermo with Monreale, Segesta & Erice, Sciacca & Agrigento, Taormina with Syracuse & Mount Etna
Journey Through Italy
(20 Days)
Lake Como, Florence, Tuscany, Rome, Amalfi Coast, Puglia
Best of Piedmont
(5 Days)
Introduction to the Dolomites
(4 Days)
San Cassiano, Val Badia, Val Gardena, Bolzano
Best of the Dolomites
(6 Days)
Cortina d'Ampezzo, Tre Cime, Lago di Braies, San Cassiano, Val Badia, Val Gardena, Bolzano
Luxury Sicily Tours
Introduction to Sicily
(6 Days)
Palermo & Monreale, Agrigento, Taormina & Mount Etna
A Week in Sicily
(7 Days)
Palermo, Sciacca & Agrigento, Noto & Syracuse, Taormina & Mount Etna
Essence of Sicily
(8 Days)
Palermo with Monreale, Segesta & Erice, Sciacca & Agrigento, Noto with Ragusa, Modica & Syracuse, Taormina & Mount Etna
Luxuries of Sicily
(10 Days)
Palermo with Monreale, Segesta & Erice, Sciacca & Agrigento, Taormina with Mount Etna & Syracuse
Highlights of Sicily
(11 Days)
Palermo with Monreale, Segesta & Erice, Sciacca, Agrigento, Noto with Ragusa, Modica & Syracuse, Taormina & Mount Etna
Journey Through Sicily
(12 Days)
Palermo with Monreale, Segesta & Erice, Sciacca, Agrigento, Noto with Ragusa, Modica & Syracuse, Taormina & Mount Etna
Design & Gardens Tour of Sicily
(8 Days)
Palermo & Monreale, Taormina with Noto, Syracuse & Villa Romana del Casale
Culinary Tour of Sicily
(9 Days)
Palermo with Monreale, Trapani & Marsala, Sciacca & Agrigento, Noto & Modica, Taormina & Mount Etna
Jewish Tour of Sicily
(9 Days)
Palermo & Monreale, Agrigento & Agira, Noto with Syracuse, Ragusa, Catania & Mount Etna, Taormina & Messina
Active Family Tour of Sicily
(11 Days)
Palermo with Monreale, Segesta & Erice, Sciacca & Agrigento, Noto with Modica, Ragusa & Syracuse, Taormina & Mount Etna
Multi-Country Tours
Highlights of Italy & Greece
(14 Days)
Venice, Florence & Tuscany, Rome, Athens, Mykonos, Santorini
Family Tour of London, Paris & Rome
(10 Days)
London, Paris, Rome
Luxuries of Switzerland & Italy
(11 Days)
Lausanne, Interlaken, Lucerne, Lake Como
France & Italy: Best of the Riviera
(7 Days)
Cote d'Azur, Portofino & Cinque Terre
Introduction to Switzerland & Italy
(9 Days)
Lausanne, Zermatt or Gstaad, Lake Como
Best of Slovenia & Venice
(9 Days)
Ljubljana with Lake Bled & the Julian Alps, Portoroz with Piran & Brda, Venice
Highlights of Sicily & Malta
(12 days)
Palermo with Monreale & Segesta, Sciacca & Agrigento, Noto & Syracuse, Taormina & Mount Etna, Valletta with Mdina, Rabat & Gozo
France & Italy: Best of the Riviera
(7 Days - Departs Daily on a Private Basis)
Cote d'Azur, Portofino & Cinque Terre
This exclusive luxury tour explores the glorious Mediterranean coast in both France and Italy. Experience the best of the French and Italian Riviera, including seaside villages, dramatic landscapes, excellent food and wine, outstanding art collections, and leisure time at top luxury resorts.
Start on the beautiful Cote d'Azur and stay at a luxurious resort overlooking the Mediterranean Sea. Visit local towns along the waterfront and in the hills of the French Riviera and Monaco, such as Nice, Cannes, Eze, Saint-Paul de Vence, Antibes and Monte-Carlo. Touring options include exploring atmospheric villages, seeing the Prince's Palace in Monte-Carlo, strolling through botanic gardens, browsing local markets, visiting art museums and the Chapelle du Rosaire (Matisse chapel), strolling along waterside promenades, sampling local culinary specialties, and much more, depending on your interests. We can also arrange special interest activities such as learning to make your own perfume at a workshop in Grasse, chartered boat excursions, wine tasting, biking and more. During leisure time, enjoy your luxury resort, or perhaps spend time at the beach. 
Next, you will be transferred to Italy's Ligurian Coast and Portofino. En route, you may wish to stop in Genoa for a traditional pesto lunch. Spend the next three nights in Portofino at Hotel Splendido. A former monastery, it is now a glamorous retreat perched high above the village and its harbor.
One day, enjoy a private excursion to the Cinque Terre—five tiny villages clinging to the rocky cliffs of the Mediterranean coast. Browse the villages and enjoy scenic walks along the sea through terraced vineyards and olive groves, citrus trees and Mediterranean scrub. Another day is free for swimming, sailing, shopping, leisurely walks, and superb dining.
Itinerary Overview
Day 1

Arrive Nice, France

Private arrival transfer to resort for 3 nights

Day 2

Cote d'Azur

Full-day private tour of Vence, Saint-Paul de Vence, Nice and/or Cannes

Day 3

Cote d'Azur

Day at leisure

Day 4

Cote d'Azur – Portofino, Italy

Private transfer to Portofino for 3 nights with option to stop in Genoa or Monte Carlo en route

Day 5

Portofino & Cinque Terre

Day at leisure

Day 6

Portofino & Cinque Terre

Private excursion to Cinque Terre

Day 7

Depart Genoa or Milan

Private airport
Hotels
| | |
| --- | --- |
| Cote d'Azur: | Four Seasons Grand-Hotel du Cap-Ferrat or Hotel Du Cap-Eden-Roc |
| Portofino: | Hotel Splendido |
Cost
| | |
| --- | --- |
| $17,285 | Per person (based on four travelers/two rooms) |
| $20,045 | Per person (based on two travelers/double occupancy) |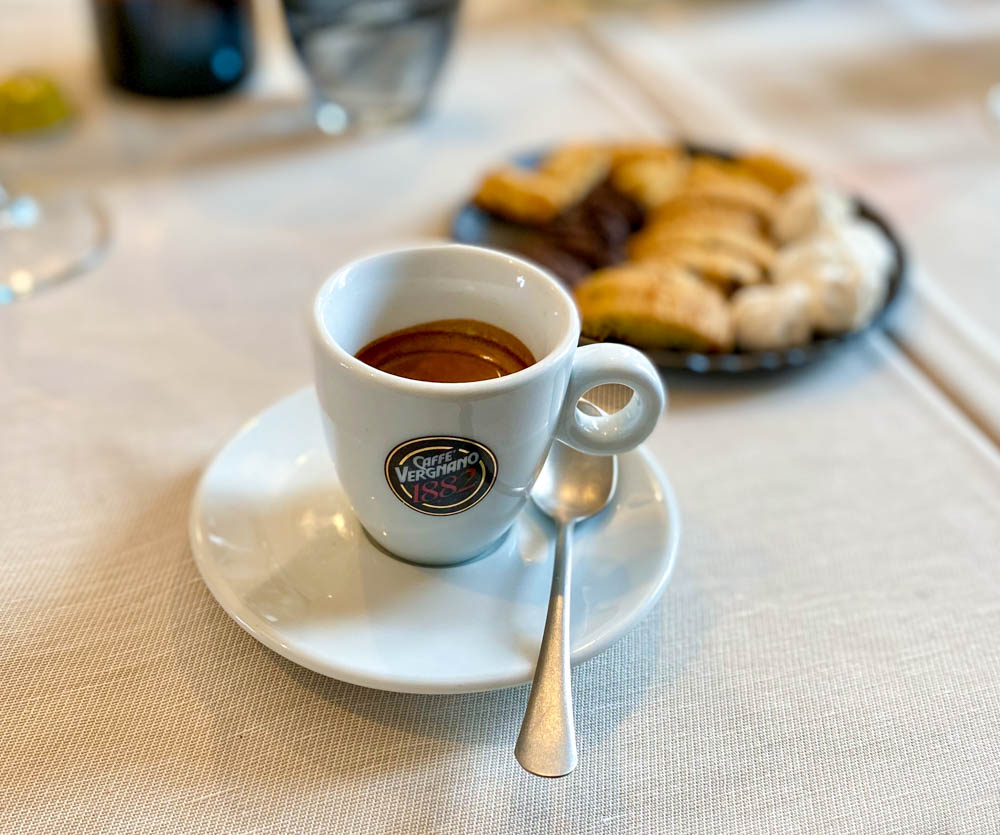 Highlights of Italy
(10 Days)
Venice, Florence & Tuscany, Rome
Classic Italy
(12 Days)
Venice, Florence, Tuscany, Rome
Italy in a Week
(7 Days)
Venice, Florence & Tuscany, Rome
Essence of Italy
(13 Days)
Venice, Florence & Tuscany, Rome, Amalfi Coast & Capri
Romantic Italy
(12 Days)
Amalfi Coast & Capri, Florence, Tuscany, Rome
Italy in Style
(14 Days)
Lake Como & Milan, Florence, Tuscany, Rome, Amalfi Coast & Capri
Exclusive Italy
(15 Days)
Rome, Tuscany, Florence, Venice, Lake Como
Best of the Amalfi Coast & Capri
(9 Days)
Positano, Capri, Ravello
Family Tour of Italy
(13 Days)
Rome, Florence & Tuscany, Venice, Lake Como
Luxuries of Northern Italy
(11 Days)
Venice, Bologna, Milan, Lake Como
Rome in Depth
(6 Days)
Venice & Beyond
(9 Days)
Venice, Milan, Lake Como
Indulgent Tuscany
(9 Days)
Florence, Tuscan hills, Tuscan coast
Luxuries of Southern Italy
(8 Days)
Rome, Amalfi Coast with Pompeii, Naples & Capri
Lake Como & Portofino
(7 Days)
Lake Como & Bellagio, Portofino & Cinque Terre
Food & Wine Tour of Italy
(11 Days)
Piedmont, Bologna & Emilia-Romagna, Tuscany & Florence
Highlights of Puglia
(6 Days)
Savelletri di Fasano, Alberobello, Cisternino, Locorotondo, Lecce, Ostuni, Polignano a Mare
Best of Puglia & Amalfi Coast
(9 Days)
Savelletri di Fasano, Alberobello, Cisternino, Locorotondo, Lecce, Ostuni, Matera, Ravello, Amalfi, Positano, Capri
Puglia in Depth
(7 Days)
Lecce & Otranto, Savelletri di Fasano with Polignano a Mare, Alberobello, Cisternino and Locorotondo
Jewish Heritage: Italy
(12 Days)
Venice, Florence, Tuscany, Rome
Garden Tour of Italy
(10 Days)
Lake Como, Florence & Tuscany, Rome & Tivoli
Italy for Art Lovers
(13 Days)
Rome, Florence & Assisi, Bologna & Ravenna, Venice & Padua, Milan
Best of Southern Italy & Sicily
(17 Days)
Rome, Capri, Amalfi Coast, Naples & Pompeii, Palermo with Monreale, Segesta & Erice, Sciacca & Agrigento, Taormina with Syracuse & Mount Etna
Journey Through Italy
(20 Days)
Lake Como, Florence, Tuscany, Rome, Amalfi Coast, Puglia
Best of Piedmont
(5 Days)
Introduction to the Dolomites
(4 Days)
San Cassiano, Val Badia, Val Gardena, Bolzano
Best of the Dolomites
(6 Days)
Cortina d'Ampezzo, Tre Cime, Lago di Braies, San Cassiano, Val Badia, Val Gardena, Bolzano
Luxury Sicily Tours
Introduction to Sicily
(6 Days)
Palermo & Monreale, Agrigento, Taormina & Mount Etna
A Week in Sicily
(7 Days)
Palermo, Sciacca & Agrigento, Noto & Syracuse, Taormina & Mount Etna
Essence of Sicily
(8 Days)
Palermo with Monreale, Segesta & Erice, Sciacca & Agrigento, Noto with Ragusa, Modica & Syracuse, Taormina & Mount Etna
Luxuries of Sicily
(10 Days)
Palermo with Monreale, Segesta & Erice, Sciacca & Agrigento, Taormina with Mount Etna & Syracuse
Highlights of Sicily
(11 Days)
Palermo with Monreale, Segesta & Erice, Sciacca, Agrigento, Noto with Ragusa, Modica & Syracuse, Taormina & Mount Etna
Journey Through Sicily
(12 Days)
Palermo with Monreale, Segesta & Erice, Sciacca, Agrigento, Noto with Ragusa, Modica & Syracuse, Taormina & Mount Etna
Design & Gardens Tour of Sicily
(8 Days)
Palermo & Monreale, Taormina with Noto, Syracuse & Villa Romana del Casale
Culinary Tour of Sicily
(9 Days)
Palermo with Monreale, Trapani & Marsala, Sciacca & Agrigento, Noto & Modica, Taormina & Mount Etna
Jewish Tour of Sicily
(9 Days)
Palermo & Monreale, Agrigento & Agira, Noto with Syracuse, Ragusa, Catania & Mount Etna, Taormina & Messina
Active Family Tour of Sicily
(11 Days)
Palermo with Monreale, Segesta & Erice, Sciacca & Agrigento, Noto with Modica, Ragusa & Syracuse, Taormina & Mount Etna
Multi-Country Tours
Highlights of Italy & Greece
(14 Days)
Venice, Florence & Tuscany, Rome, Athens, Mykonos, Santorini
Family Tour of London, Paris & Rome
(10 Days)
London, Paris, Rome
Luxuries of Switzerland & Italy
(11 Days)
Lausanne, Interlaken, Lucerne, Lake Como
France & Italy: Best of the Riviera
(7 Days)
Cote d'Azur, Portofino & Cinque Terre
Introduction to Switzerland & Italy
(9 Days)
Lausanne, Zermatt or Gstaad, Lake Como
Best of Slovenia & Venice
(9 Days)
Ljubljana with Lake Bled & the Julian Alps, Portoroz with Piran & Brda, Venice
Highlights of Sicily & Malta
(12 days)
Palermo with Monreale & Segesta, Sciacca & Agrigento, Noto & Syracuse, Taormina & Mount Etna, Valletta with Mdina, Rabat & Gozo
This Italy trip was the trip of a lifetime. The accommodations were wonderful. Your restaurant recommendations were always excellent. We cannot think of anyone but Artisans of Leisure who could have made this trip so marvelous. 
~ D.S., Fort Washington, PA
We had experiences and opportunities throughout Italy that we never would have had if we were traveling independently. Our trip was spectacular. Thank you for your excellent planning and insight, and for selecting such lovely, memorable rooms in each hotel.
~ S.G., New York, NY
Thank you for organizing such a wonderful trip to Italy for our family! The knowledgeable guides saved us from standing in lines and expertly maneuvered us through the cities and museums.  
~ P.R., Laguna Niguel, CA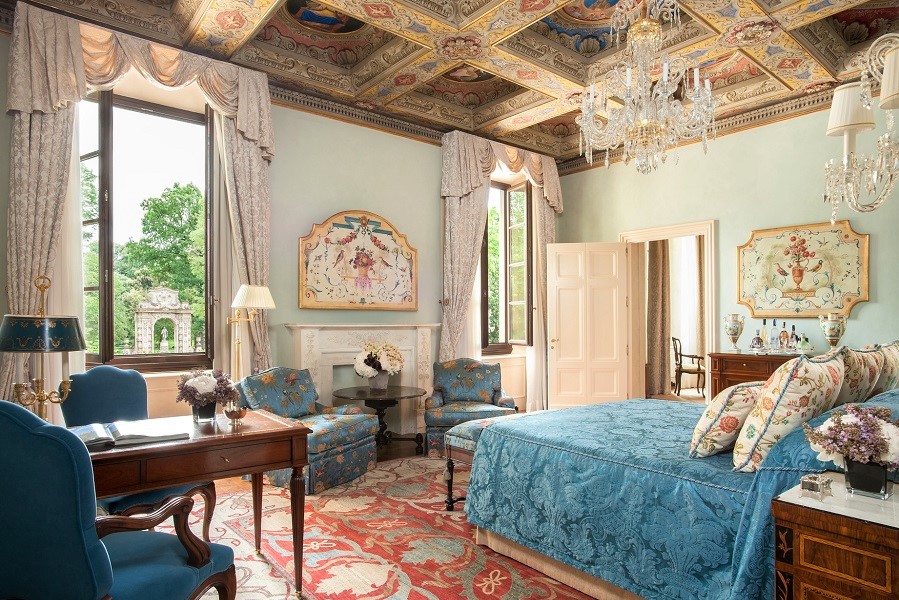 Recommended by:
Departures
Conde Nast Traveler
The New York Times
Wall Street Journal
Travel + Leisure
Town & Country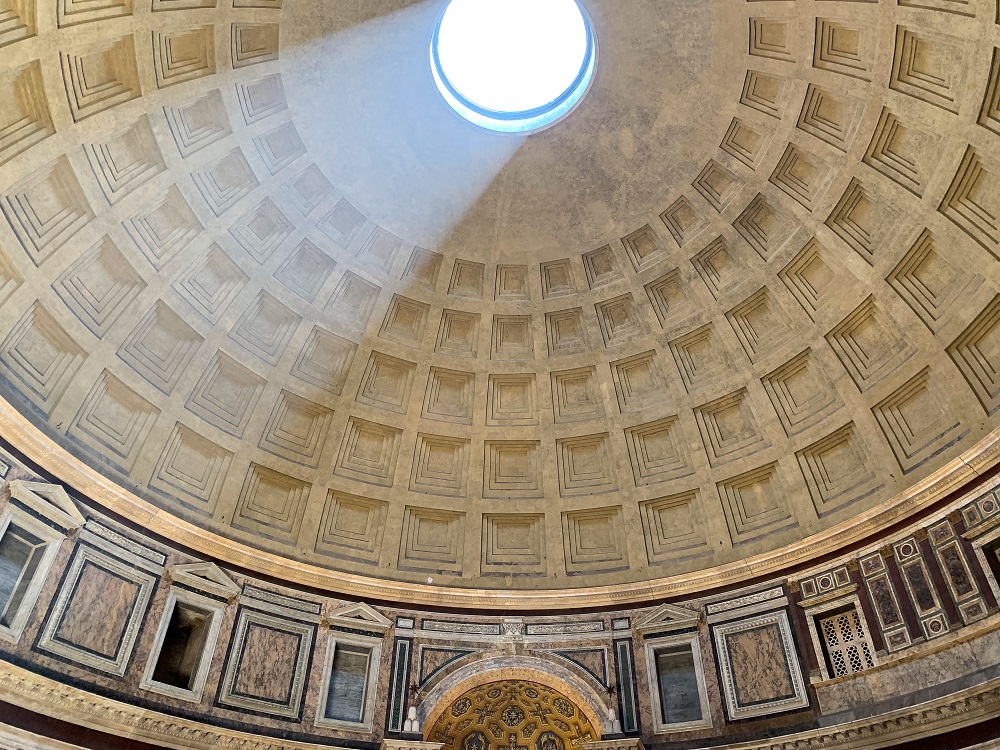 Cypress Trees and Rolling Hills: The Landscapes of Tuscany
Just Back: Art, Wine, History & Interiors in Florence, Tuscany & Rome
A Memorable Meal at Tar-Tufo Restaurant in Siena
Just Back: Amalfi Coast & Capri, Italy
Traveling with Friends and Family: Luxury Villas at Castiglion del Bosco in Tuscany
Touring & Climbing the Duomo in Florence
Insider Rome: Palazzo Doria Pamphilj
Italy: The Best of the Dolomites
Luxury Tours in Puglia & Matera: Food, History, Luxury & Crafts
Oplontis: An Undiscovered Archaeological Gem in Southern Italy
The Rich Culinary Heritage of Genoa, Italy
An Interview with the Duchess of Palma di Montechiaro, a Cooking Instructor in Palermo, Sicily