March 5, 2021
Trulli in Puglia, Italy
Trulli are the distinctive limestone cottages of Alberobello, Italy. More than 1,500 trulli fill the town, creating an enchanting scene of whitewashed walls and conical stone roofs.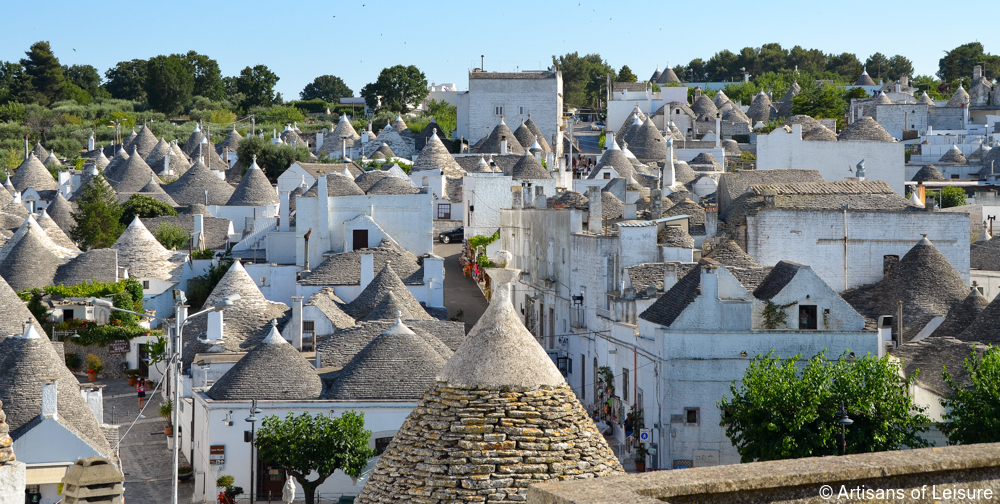 Trulli were first built in this part of the Puglia region in southern Italy around the 14th century, likely as storehouses and dwellings for local farmers. The builders used local limestone and ancient dry stone construction methods that required no mortar. The thick, double-layered walls and heavy stone roofs maintain comfortable interior temperatures year-round, despite the area's intense sunshine.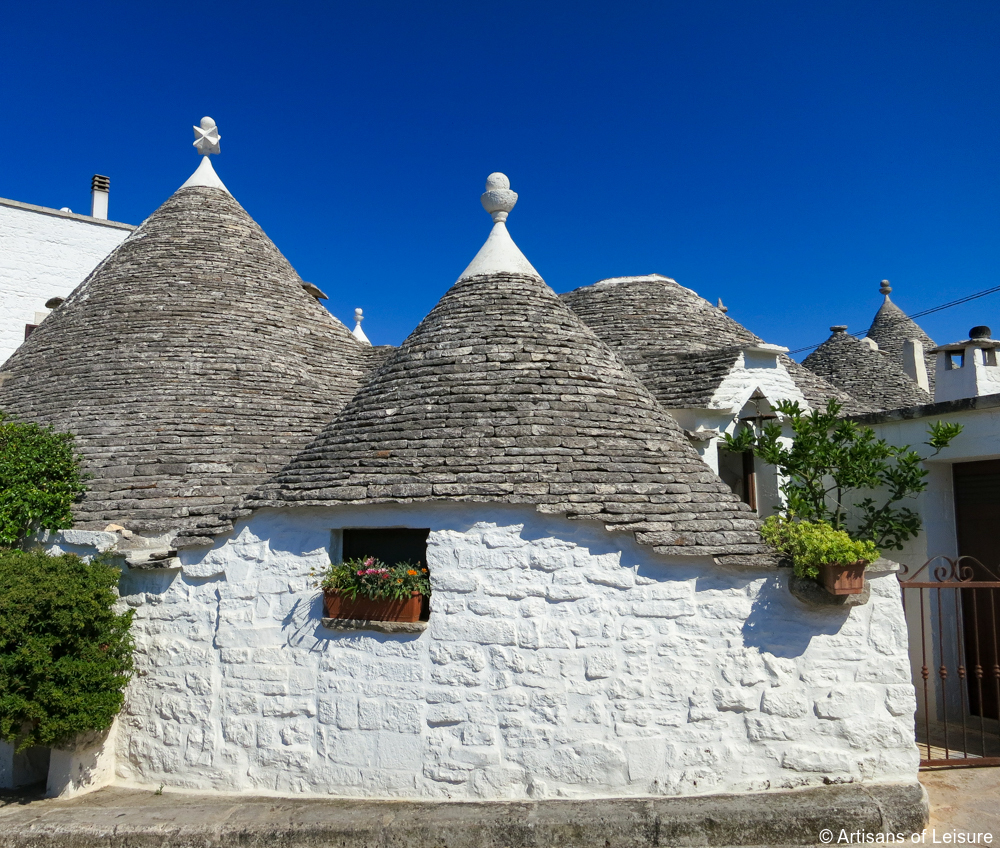 In recognition of their unique style and enduring importance to the urban fabric of Alberobello, the trulli were declared a UNESCO World Heritage Site in 1996.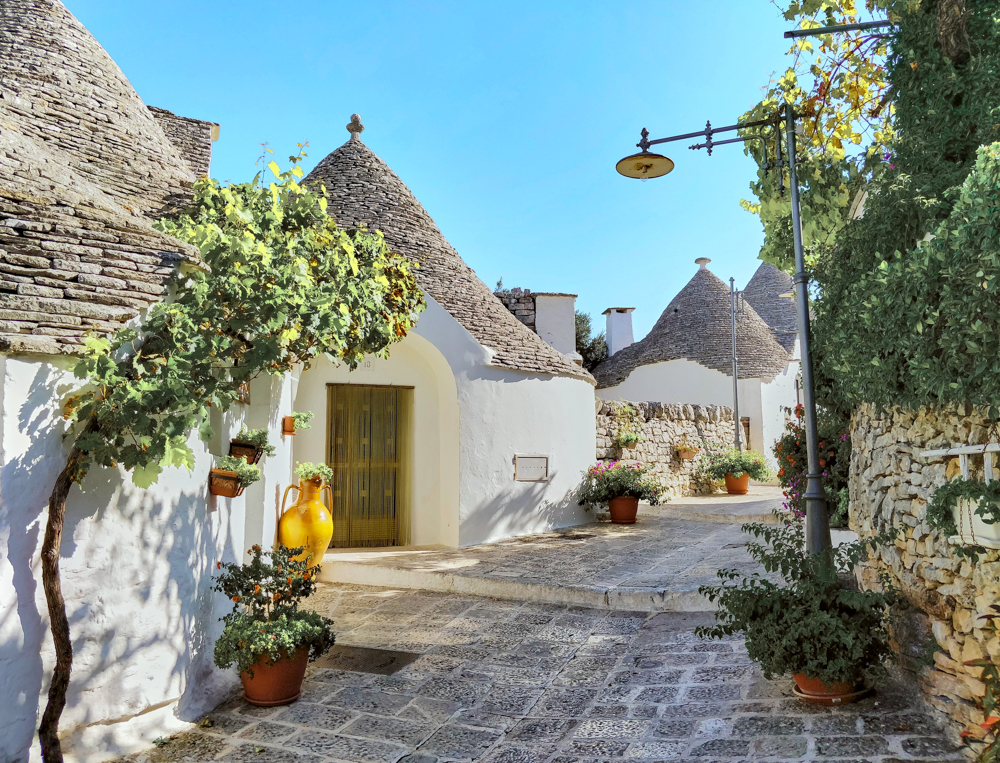 Some trulli have been converted into restaurants and shops in more recent years, offering non-residents the opportunity to go inside and experience their unusual spaces.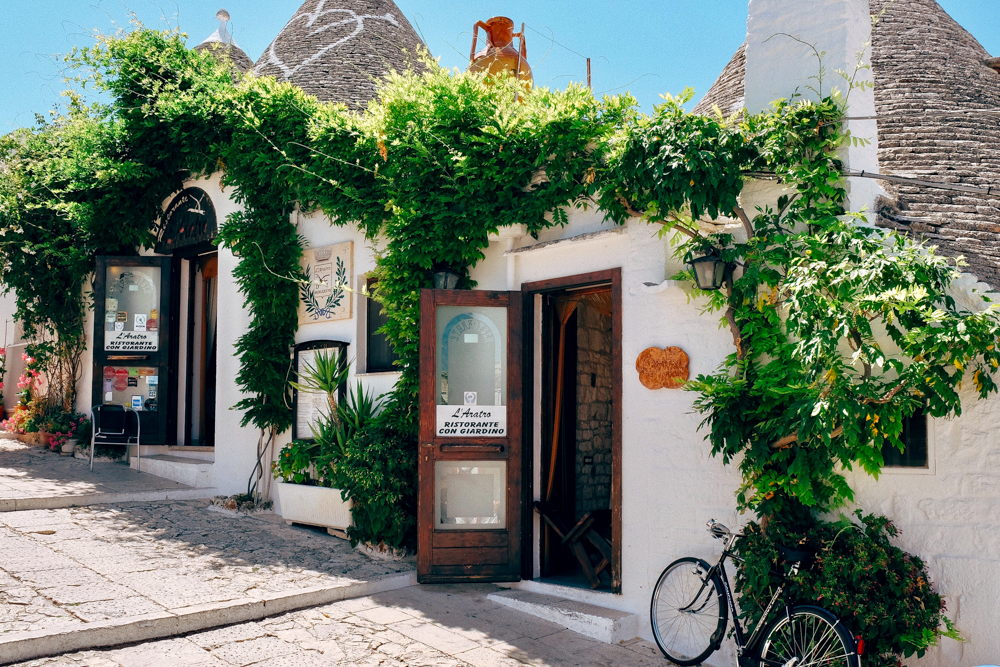 Visiting the trulli of Alberobello is a highlight of our private Puglia tours, which include other options such as touring the Baroque architecture of Lecce, visiting interesting history and art museums, taking cooking classes, charter cruises along the beautiful seashore, and tasting locally produced wine and olive oil.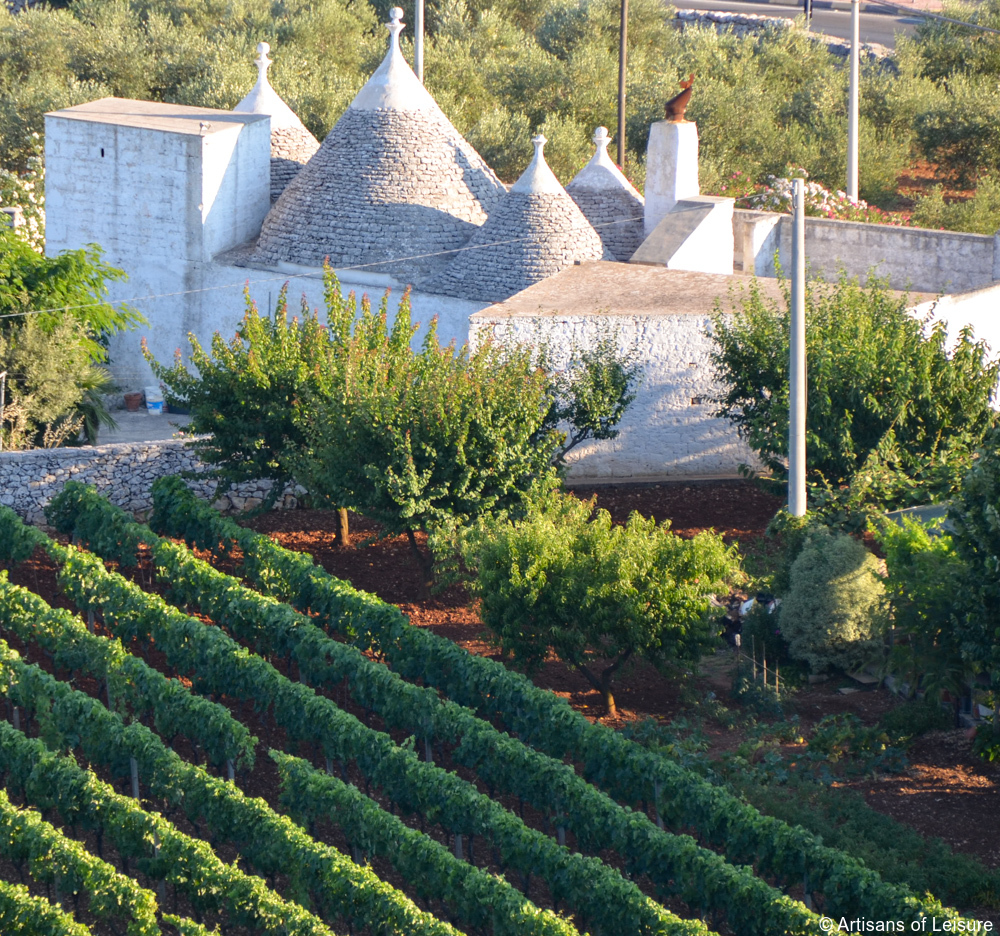 Contact us to start planning a private Italy tour.