March 1, 2021
Yosegi, a Traditional Craft in Hakone, Japan
Yosegi-zaiku is a form of traditional wood marquetry from Hakone, a mountainous region near Mount Fuji, Japan.
Hakone's dense forests supply the different types of native wood—cypress, dogwood, cherry, mulberry and others—used to make the colorful and contrasting geometric patterns of yosegi.
Yosegi artisans glue together long pieces of wood into bundles, defining the mosaic patterns at the ends of the bundles. They then shave the ends to create beautiful veneers, which they apply to various objects.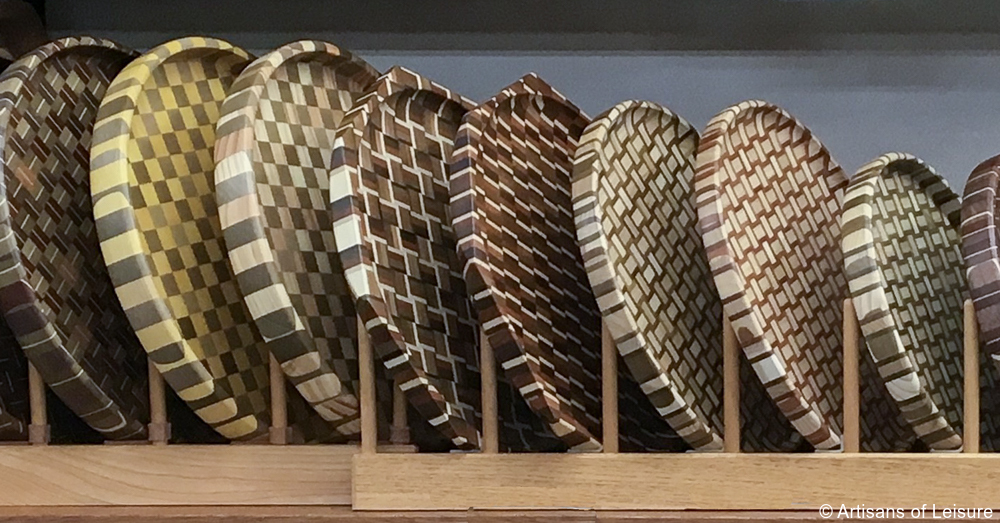 Among the most popular yosegi items are himitsu bako (secret boxes), also known as puzzle or trick boxes. These boxes, traditionally used to keep personal items safe, can only be opened by moving different wood pieces in the correct order. The puzzle boxes can range in difficulty from a few moves to more than 60.
Patterned yosegi wood veneers are also used to decorate trays, chests and shoes and other objects.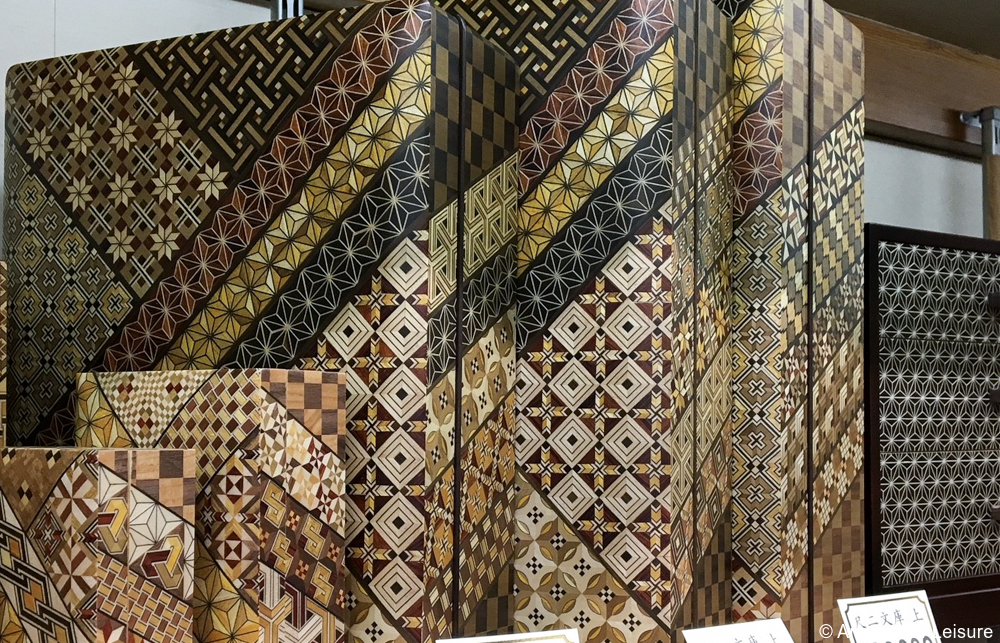 During private touring in Hakone, we take our travelers to meet local yosegi artisans in their workshops and shop at specialty boutiques for high-quality pieces. We also include a tour of a local museum dedicated to yosegi and can arrange lessons to learn how to use the trick boxes, which are especially popular with children.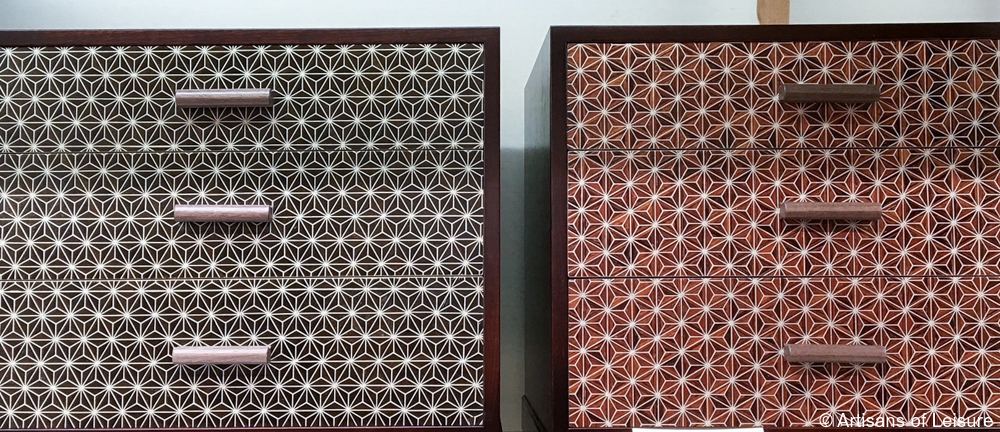 Yosegi originated in the early 19th century and is now considered one of the 200-plus official traditional crafts of Japan, as designated by the Ministry of Economy, Trade and Industry (METI).
For travelers interested in yosegi and other traditional Japanese wood crafts, such as bamboo baskets, kabazaiku (cherry bark work), lacquerware, and tansu and other wooden furniture, we can customize private visits to studios, workshops and stores throughout Japan.
Contact Artisans of Leisure to arrange a private luxury Japan tour.
Tags: artisans, Asia, geta slippers, Hakone, Hakone tours, inlaid, insider Japan, Japan crafts tours, Japan tours, Japanese artisans, Japanese crafts, Japanese culture, Japanese servingware, mingei, traditions of Japan, trick boxes, wood, wood marquetry, woodwork, yosegi, yosegi boxes