August 10, 2021
Touring & Climbing the Duomo in Florence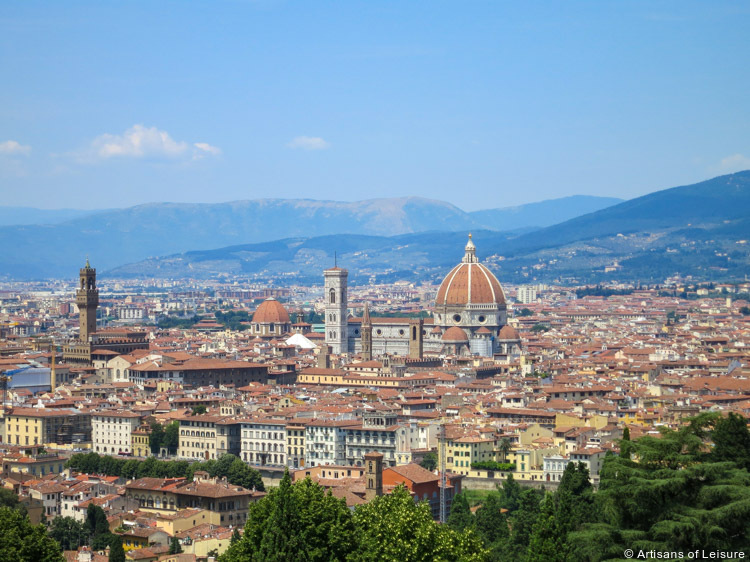 The Duomo in Florence, Italy, is a landmark cathedral and architectural masterpiece that towers above the red-tile roofs of the Renaissance cityscape.
Seeing the Duomo and the adjacent Campanile and Baptistery in the heart of the historic center is a highlight of our private Florence tours.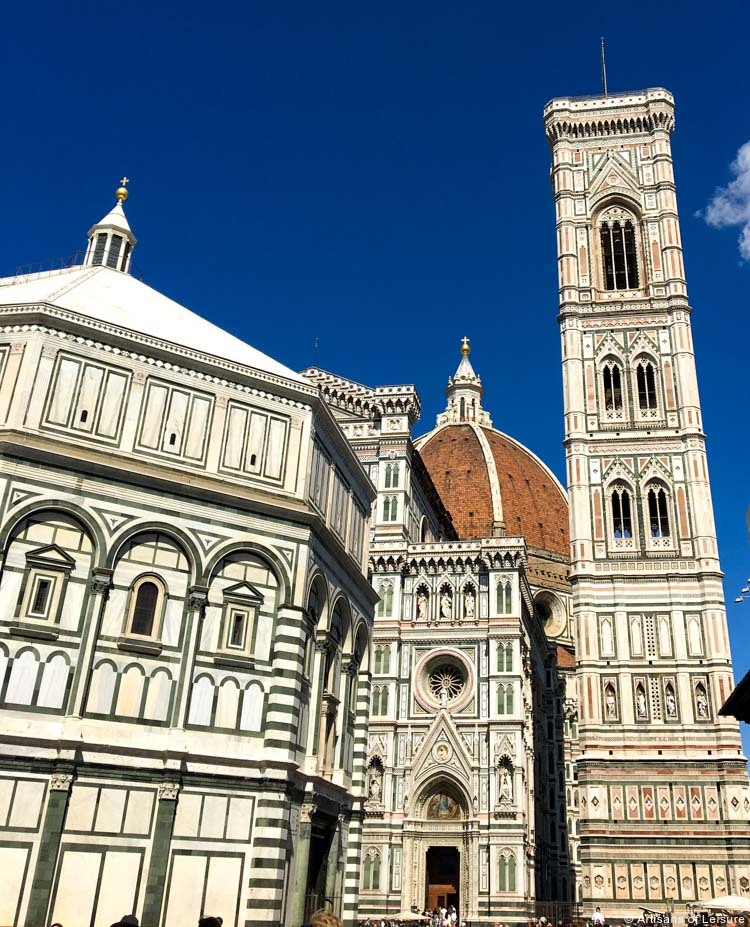 Work on the monumental Gothic-Renaissance cathedral—officially the Basilica di Santa Maria del Fiore—began in 1296. Upon completion in 1436, the Duomo was the largest church in Europe (it's still one of the largest in the world), a reflection of the prosperity and power of the Republic of Florence.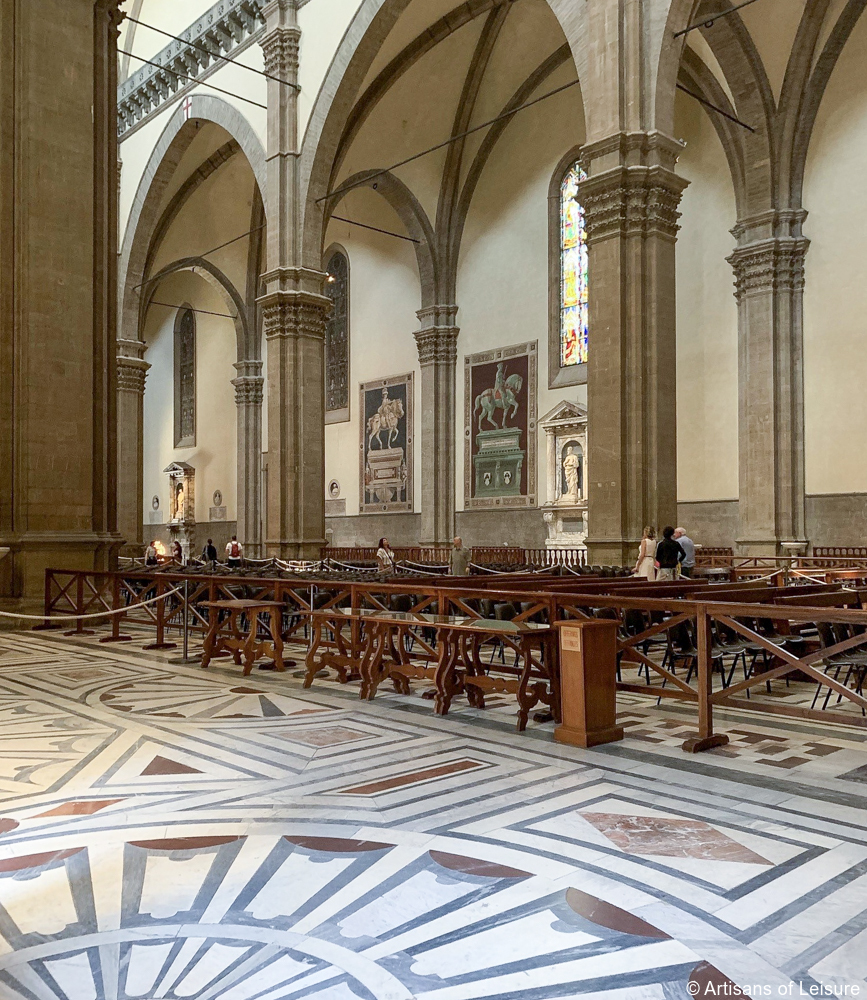 Renaissance architect Filippo Brunelleschi was inspired by the ancient Pantheon in Rome when he designed the magnificent red-brick dome. Considered a revolutionary feat of engineering, it was built without external supporting buttresses, despite being the largest masonry dome ever constructed.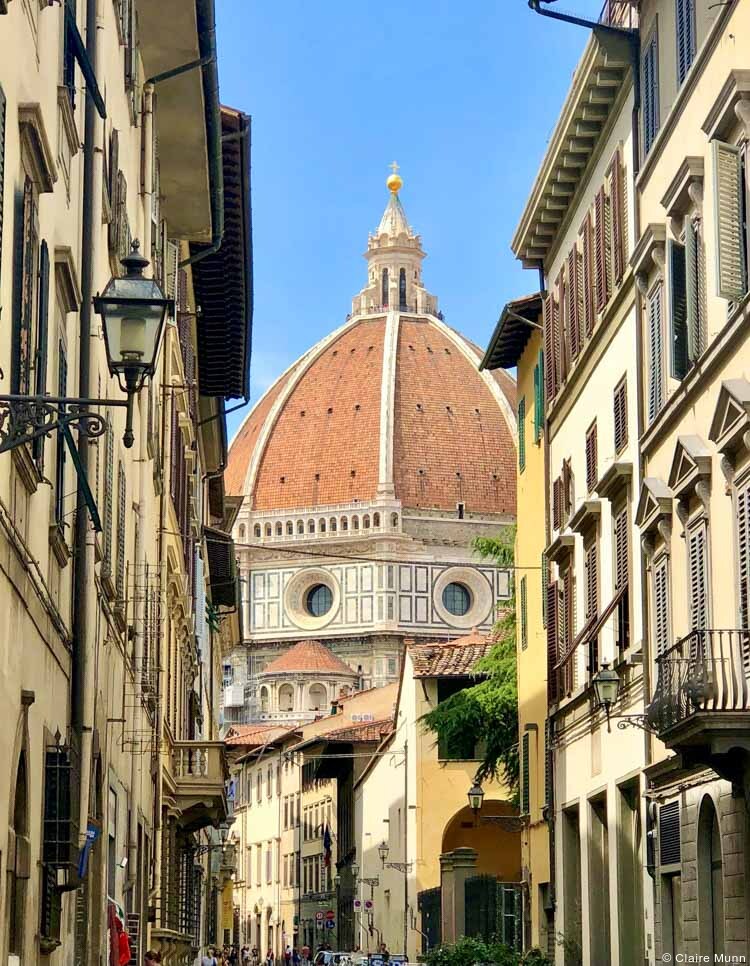 Artisans of Leisure can arrange a private, expert-led tour of the Duomo interior followed by climbing into the dome for a closer look.
The ascent to the dome follows narrow corridors and steep stairways between the inner and outer shells of the two-layer dome.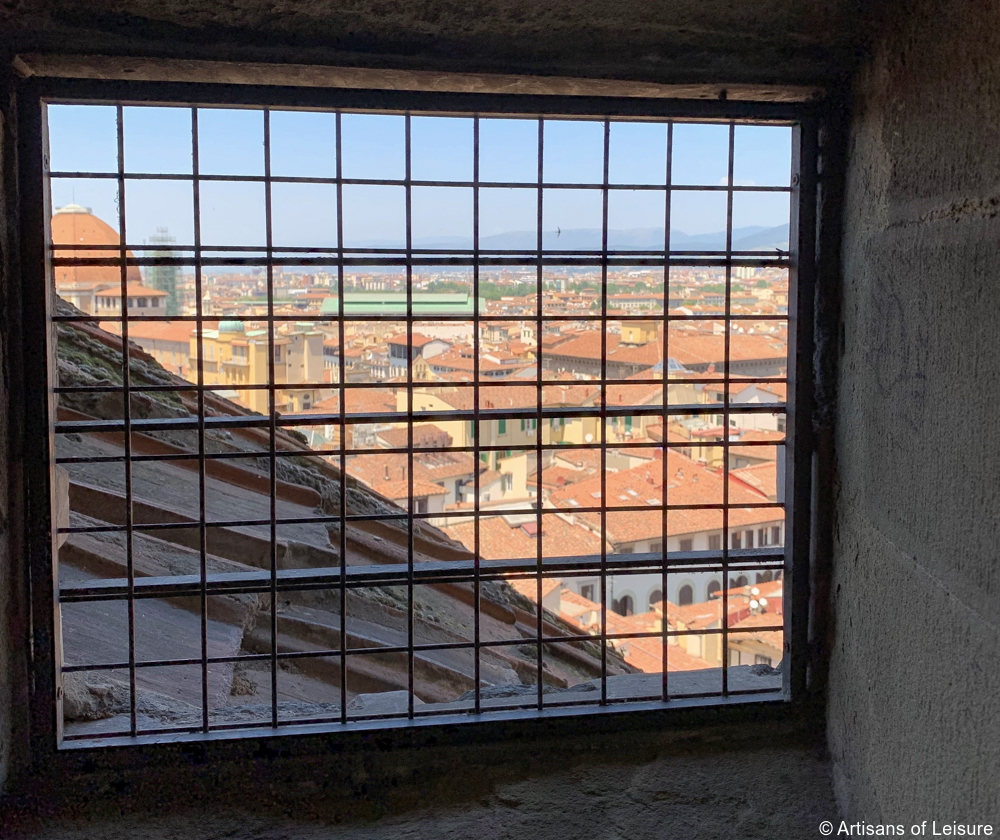 En route, there's a viewing platform with an up-close look at The Last Judgment frescoes (1572–1579) that Giorgio Vasari painted on the inside of the cupola. There's also a bird's-eye view of the nave, the best way to appreciate the Duomo's beautiful mosaic floor.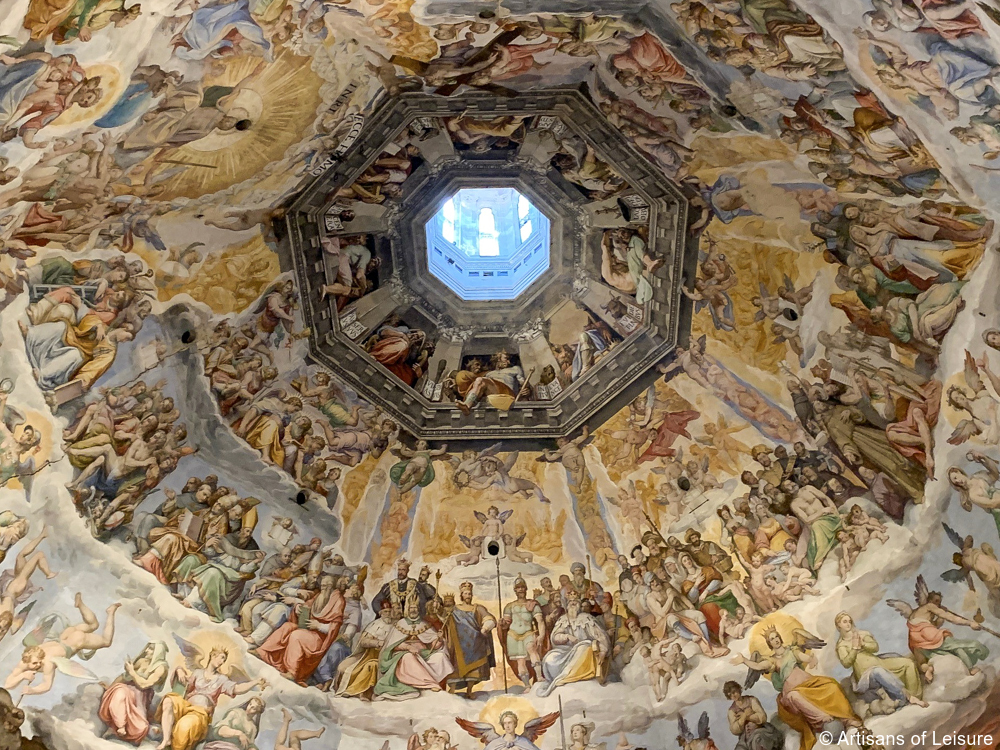 Once at the top of the dome, the rooftop has spectacular panoramic views of the city in all directions.
Upon request, we can also arrange for exclusive private access to the Duomo Terraces, which are exterior balconies that run along the top of the side aisles of the church.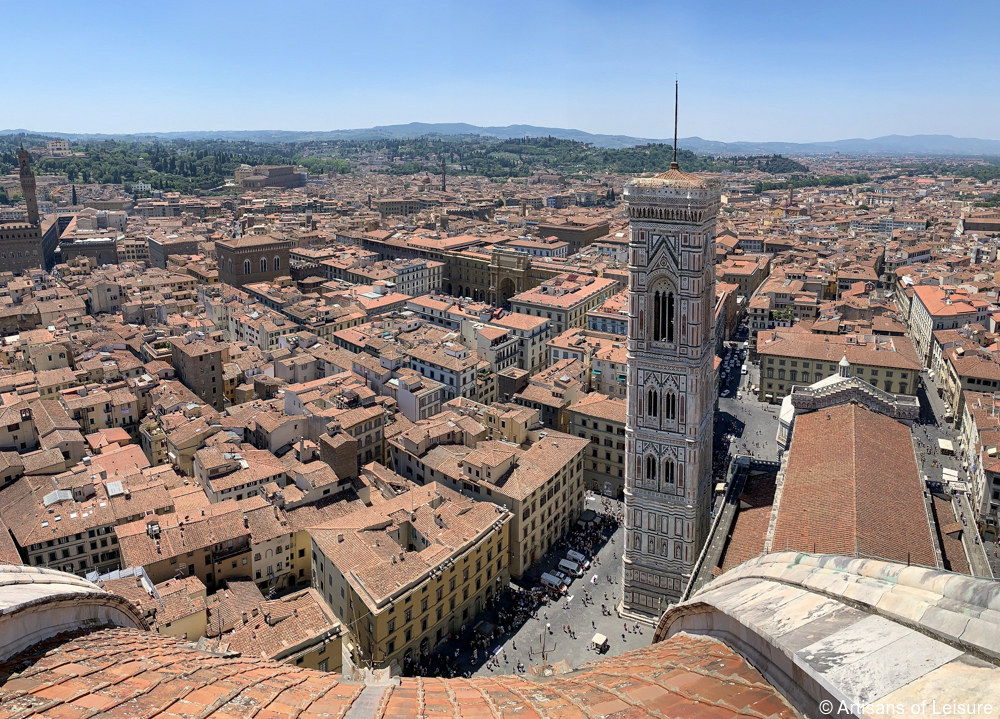 Back on terra firma, we take our travelers to the other parts of the Duomo complex: the Baptistery and the Campanile (the 14th-century bell tower designed by Giotto).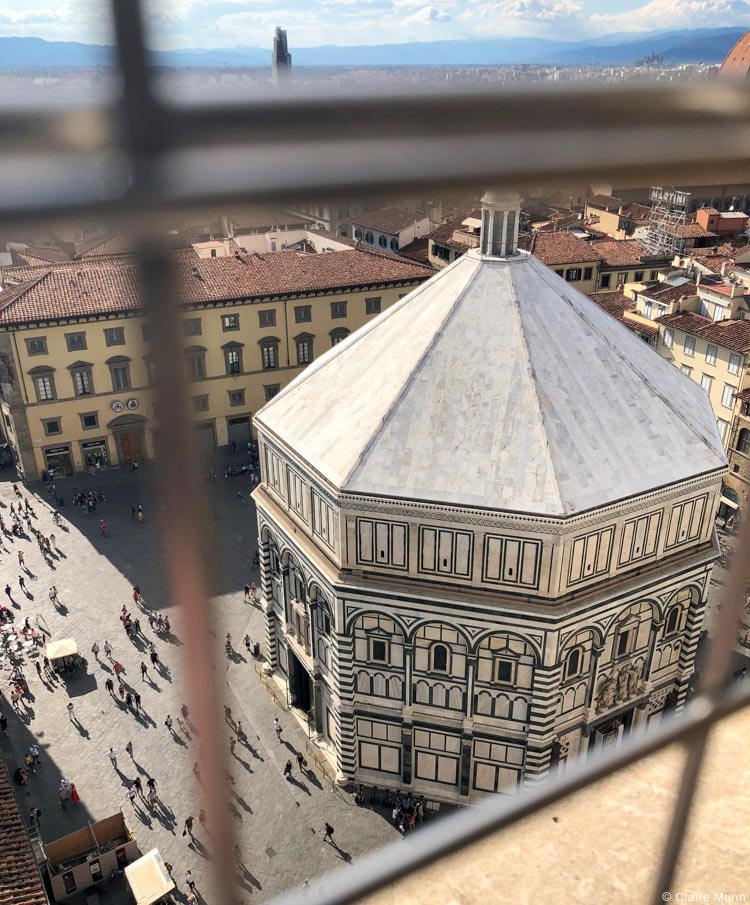 Consecrated in 1059, the Battistero di San Giovanni (Baptistery of St. John) is believed to be the oldest religious site in Florence.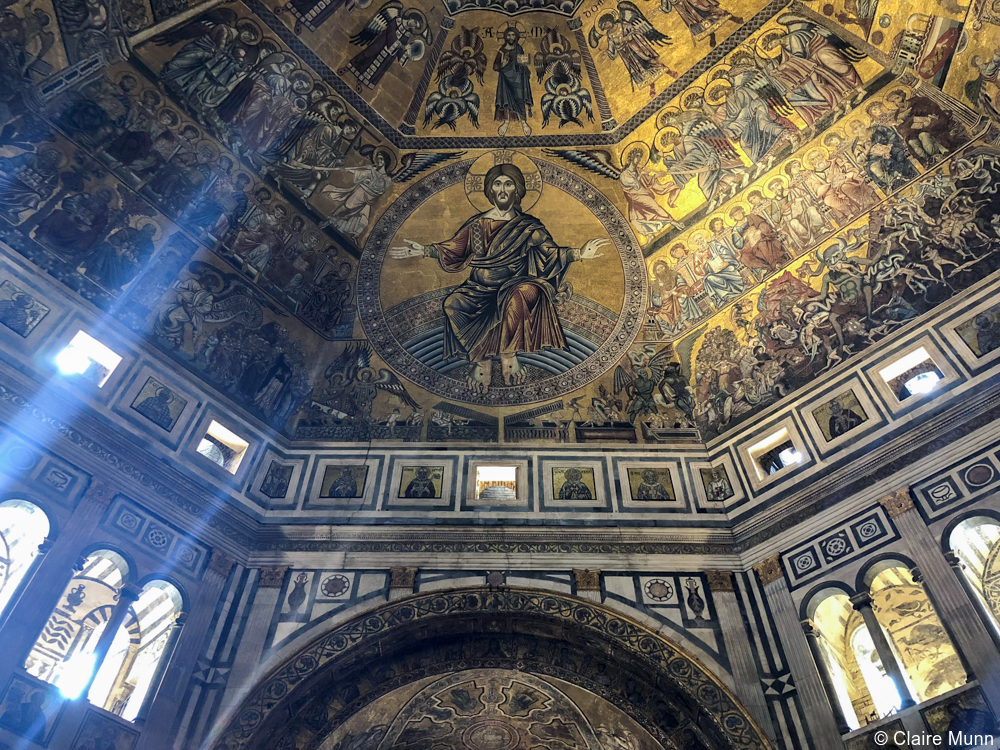 The octagonal structure is notable for its impressive medieval mosaic ceiling and the celebrated Gates of Paradise (1425–1452) gilt-bronze doors decorated with elaborate relief sculptures by Lorenzo Ghiberti. (The doors currently on the Baptistery are copies of the originals, which are exhibited in the nearby Museo dell'Opera del Duomo museum.)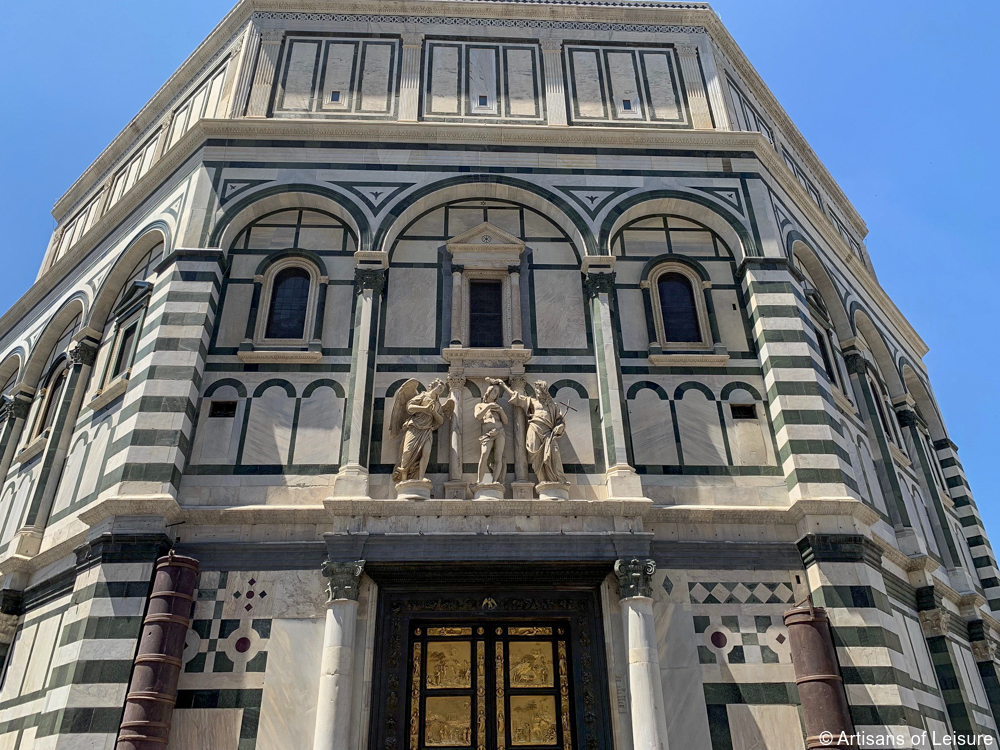 The Duomo complex is one of the many artistic and architectural wonders in the historic center of Florence, a UNESCO World Heritage Site.
Contact Artisans of Leisure to begin planning a private Italy tour featuring exclusive experiences of Florence's extraordinary cultural highlights.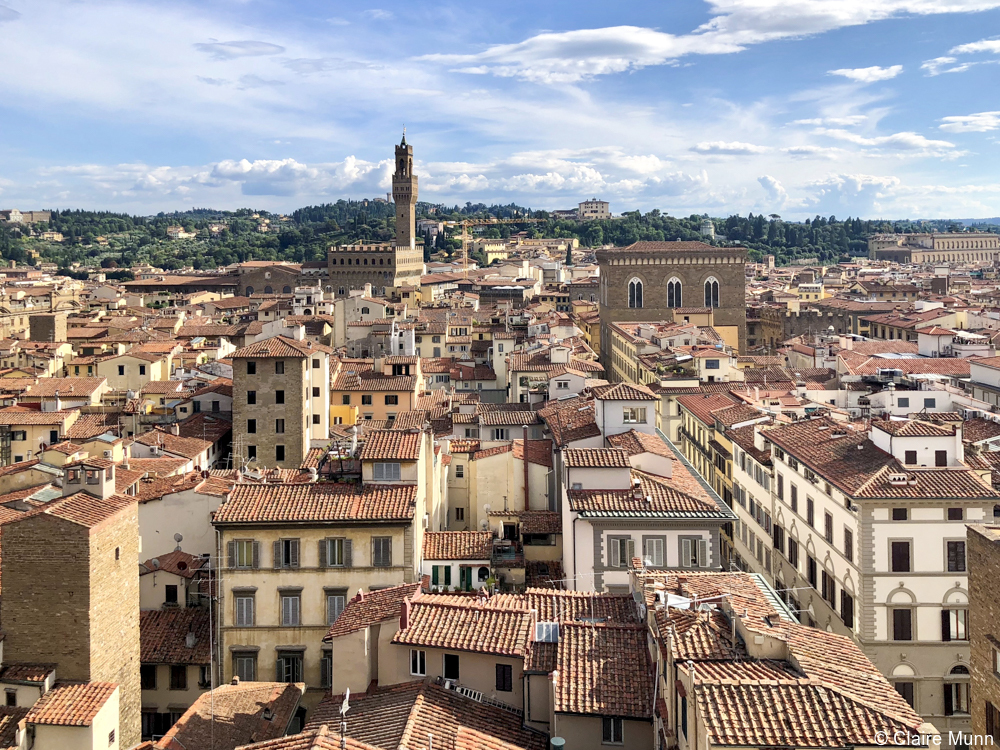 Tags: amazing view, architecture, architecture tours, art and design tours, art history, art tours, climbing Duomo, Duomo, Duomo Terraces, family travel, Florence, Florence Duomo, Florence tours, Gates of Paradise, Giotto, Italy, Italy art tours, luxury Italy tours, private Italy tours, Renaissance architecture, Renaissance art, UNESCO World Heritage Site, view