August 19, 2021
Seeing Giant Tortoises in the Galapagos Islands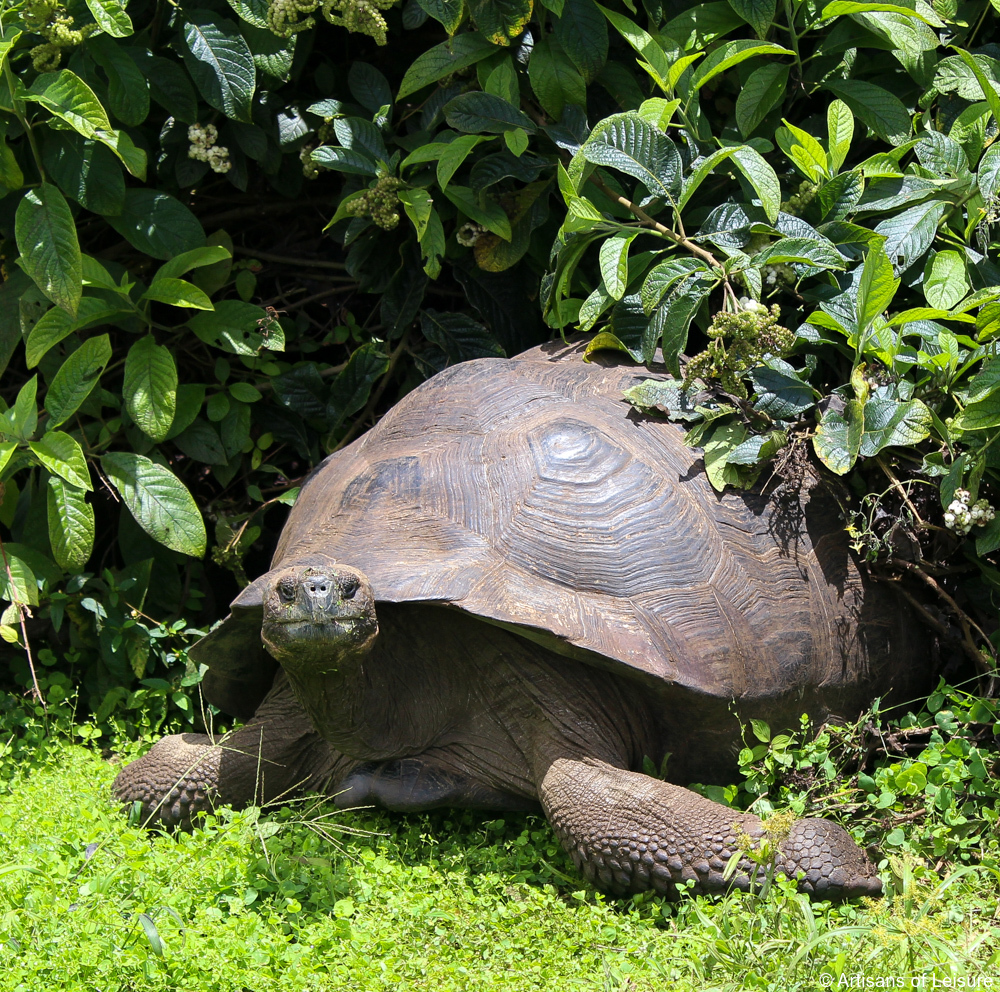 Giant tortoises are one of the most charismatic native animals in the Galapagos Islands. Every visitor delights in seeing the slow-moving creatures amble through the underbrush or bathe in a mudhole.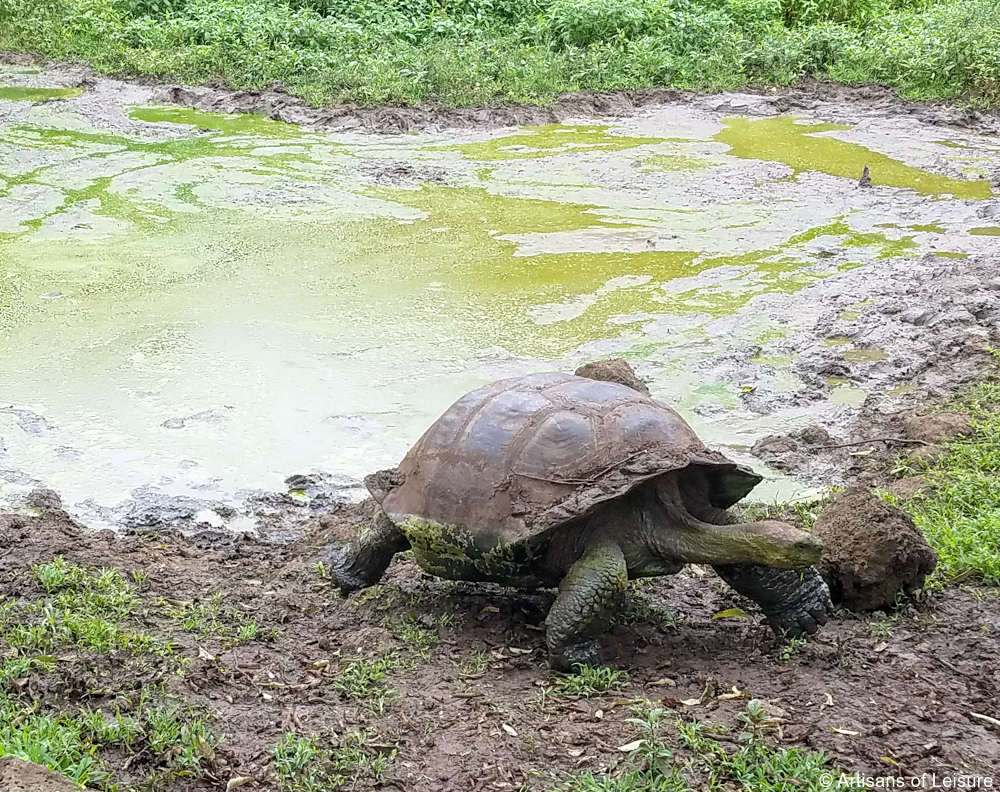 We take our travelers to reserves on the islands that protect wild tortoises and their habitats, as well as captive breeding centers established by Galapagos National Park, where visitors can see the long-lived reptiles that give the islands their name (galapago means tortoise in Spanish).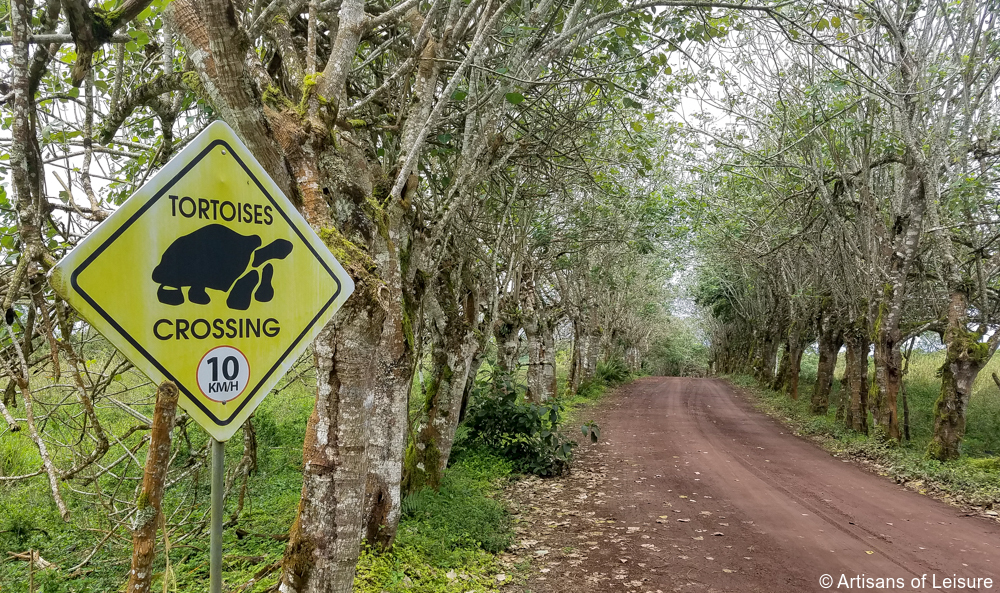 At the island reserves, Galapagos giant tortoises lead a mostly care-free existence of eating and bathing. Their slow-motion lifestyle helps Galapagos tortoises live to be more than 100 years old, on average.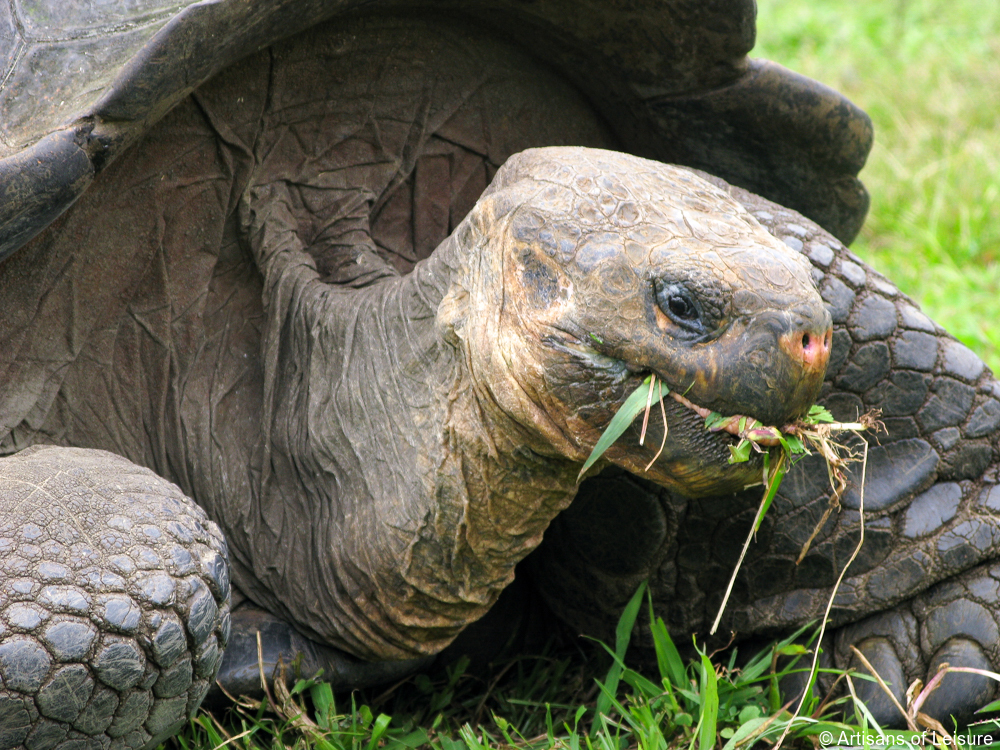 This slow life and docile nature also made giant tortoises easy targets for sailors, who used the tortoises for food and water in centuries past. Ships also brought invasive animals like rats and goats that devoured tortoise eggs and young.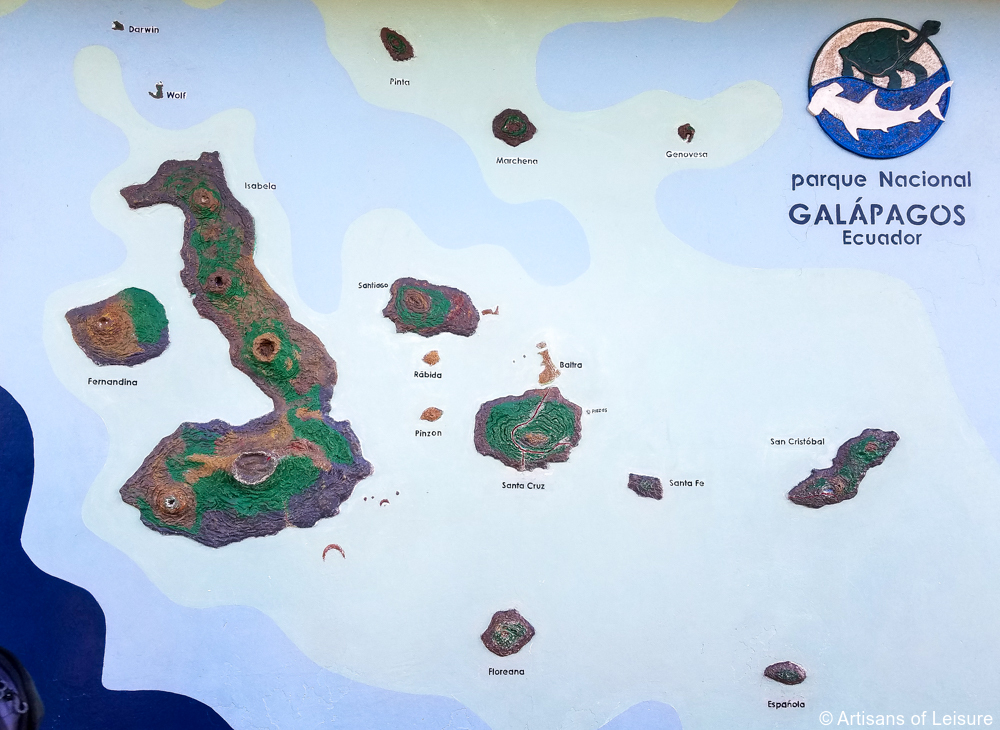 Galapagos National Park has been working to repopulate the islands and stabilize the 13 remaining Galapagos tortoise species. Centuries of isolation has resulted in the evolution of distinct species of tortoises, with one species on each of the islands that have tortoises, except for Santa Cruz, which has two separate species.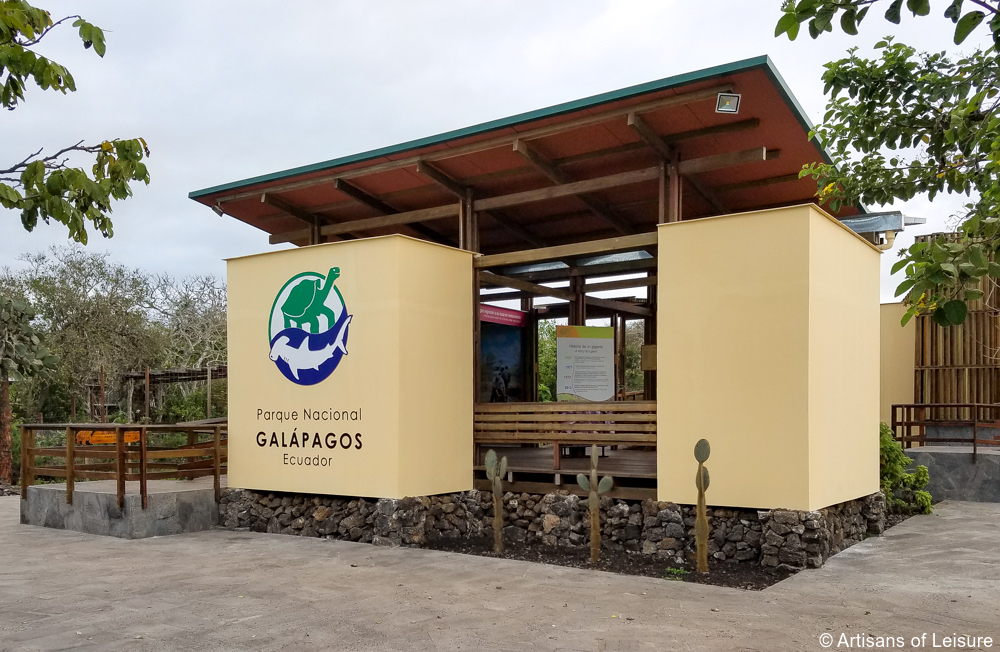 The national park maintains three Galapagos tortoise breeding centers, one each on Santa Cruz, San Cristobal and Isabela islands, where giant tortoises start out as tiny tortoises.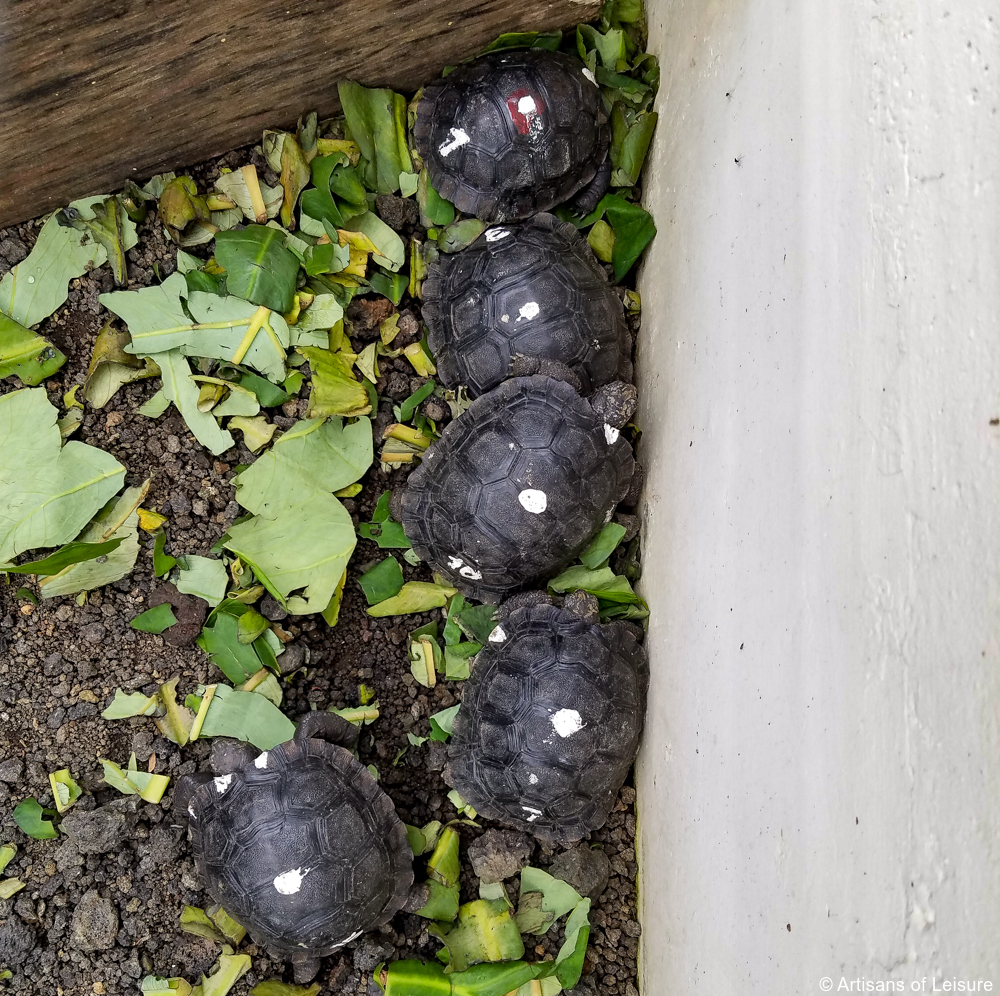 The Charles Darwin Research Station (CDRS) & Fausto Llerena Tortoise Center on Santa Cruz have helped several giant tortoise species recover from the brink of extinction.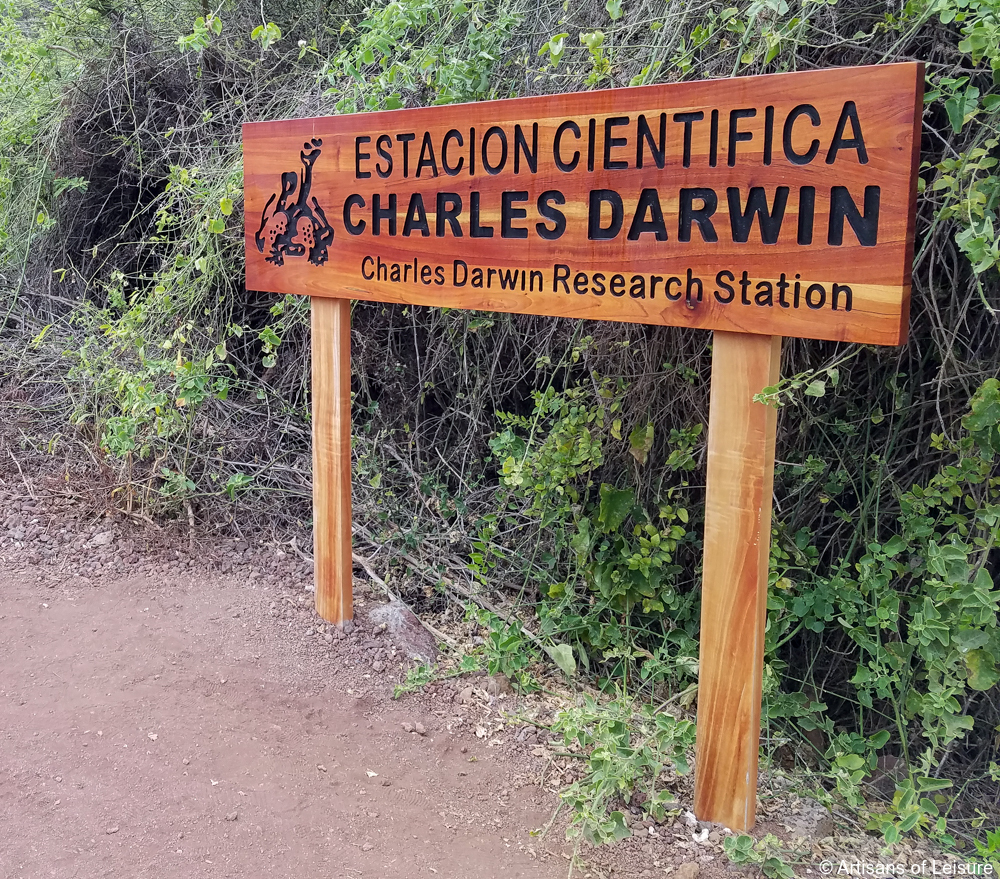 We include visits to the CDRS and tortoise breeding center as part of our luxury Galapagos tours.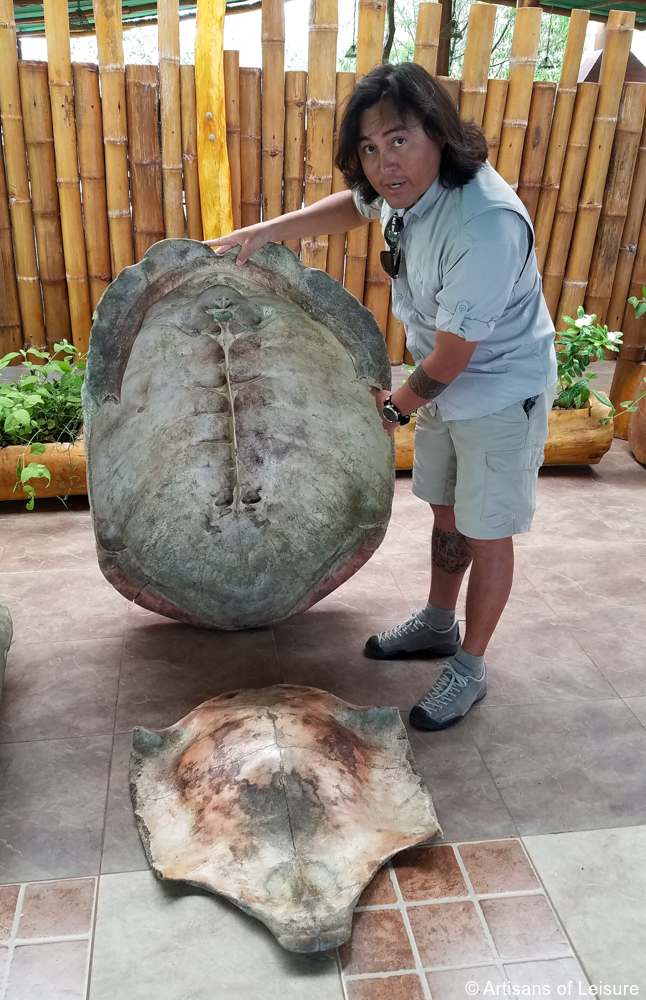 Our travelers can walk through the gardens of native saltbush and prickly pear to reach the tortoise center, where populations from different islands are raised.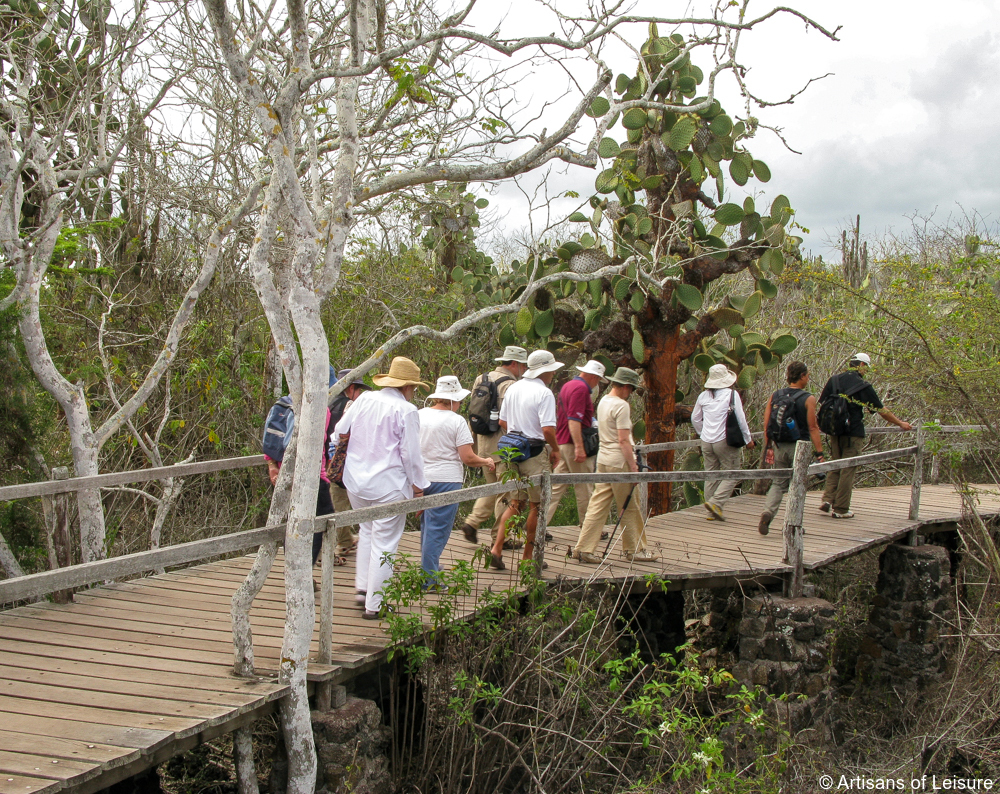 Visitors can see enclosures where the hatchlings and juveniles are protected, as well as larger pens for the full-grown tortoises.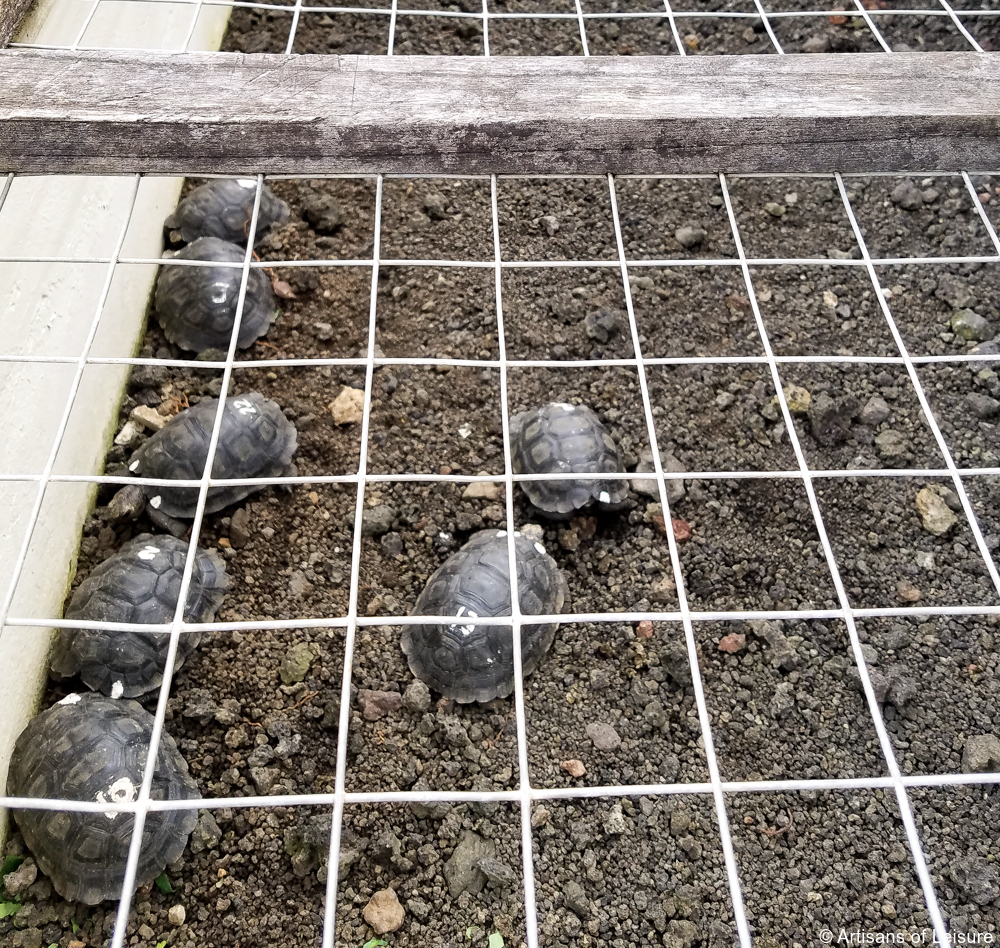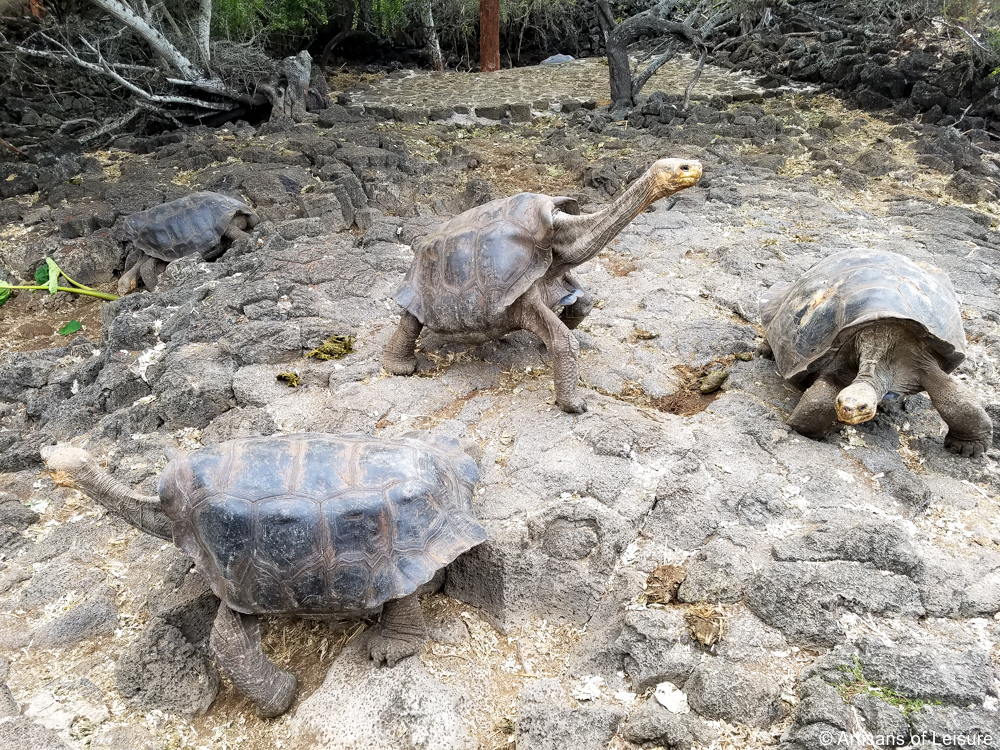 We can also arrange visits to the David Rodriguez Tortoise Center on San Cristobal and the Arnaldo Tupiza Tortoise Center on Isabela, depending on the luxury Galapagos cruise itinerary.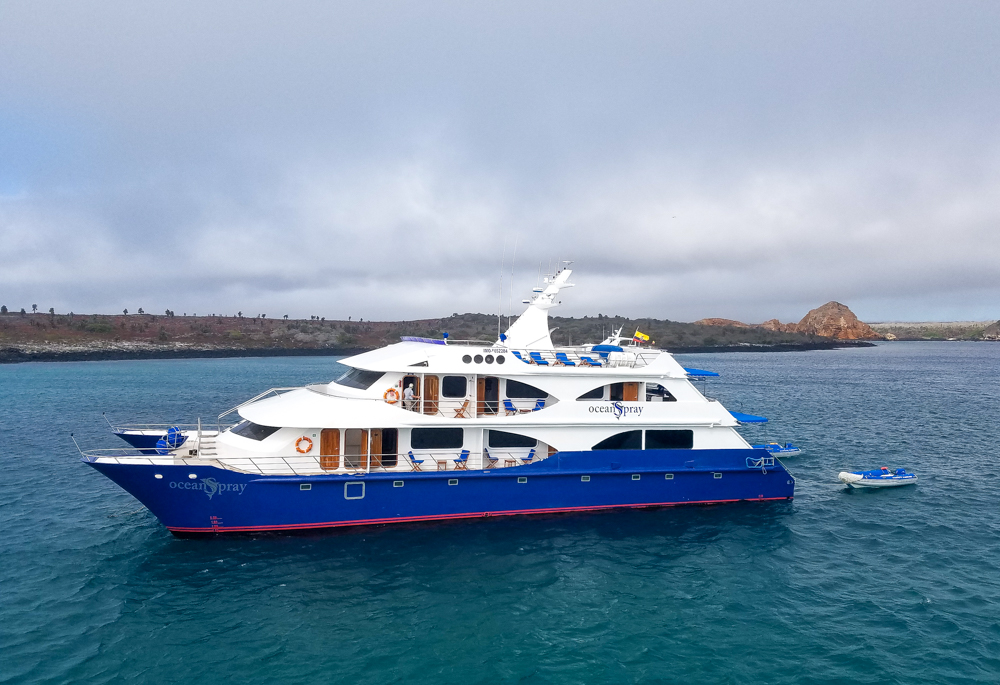 When Galapagos tortoises reach five years, they are considered less likely to perish from depredation or lack of food and water. They are then taken from the breeding centers to the islands appropriate to their species to help rebuild the natural populations.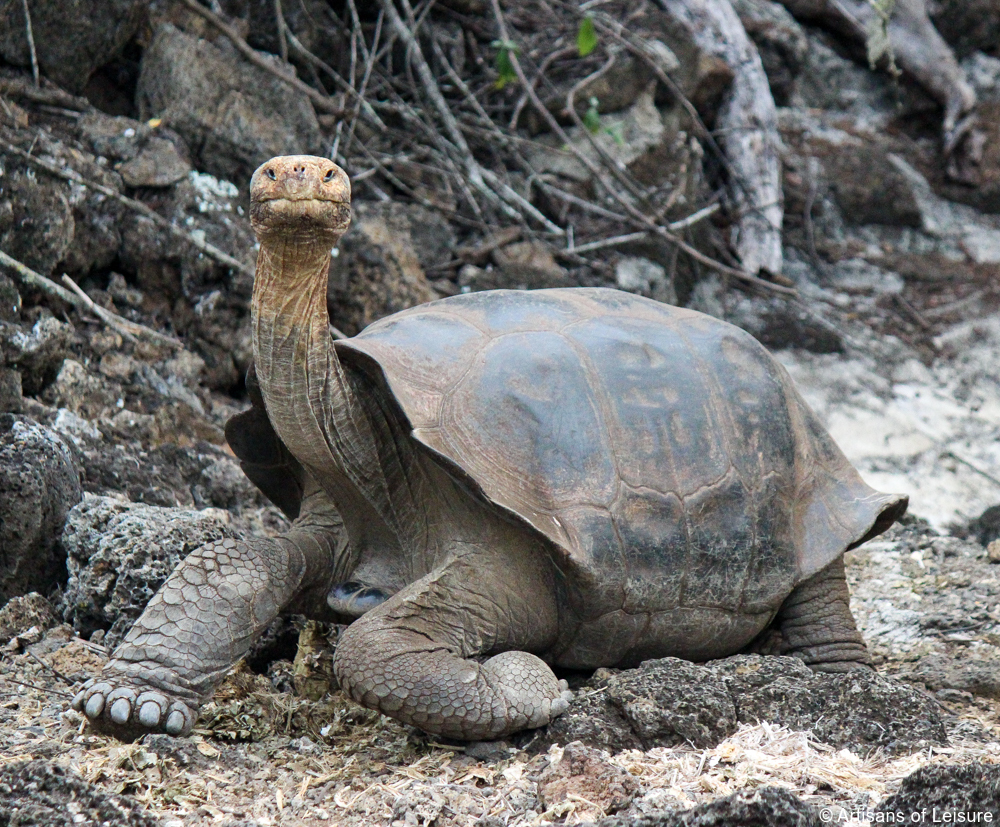 The breeding programs—in conjunction with efforts to eradicate invasive animals—have been successful. In fact, the Espanola island tortoise breeding program was ended in January 2020 due to its accomplishments. Starting with 15 tortoises in the mid-1960s, it had reestablished 2,000 individuals on Espanola, a population large enough to be deemed self-sustaining.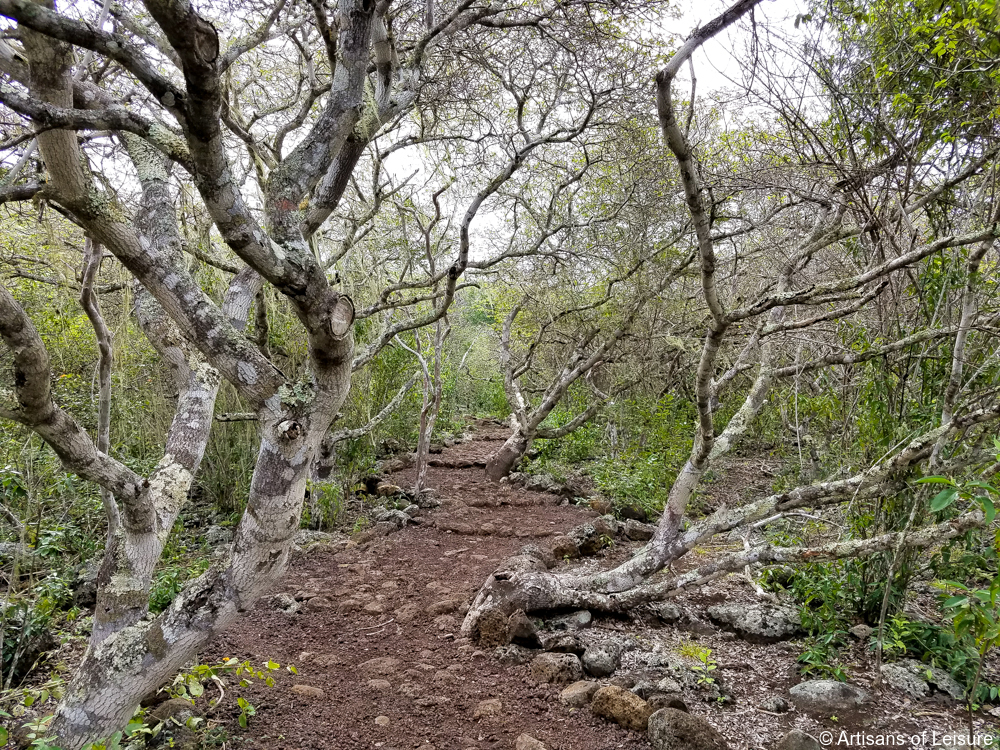 The Galapagos are ideal for animal lovers and also combine well with many wonderful cultural destinations on mainland Ecuador.
Contact us to start planning a private Galapagos tour.
Destinations: Ecuador, Galapagos, South America
Tags: animals, cruise, Darwin, Ecuador, Ecuador tours, family, Galapagos, nature, private Galapagos tours, tortoises, wildlife, wildlife tours