August 27, 2021
Jeju Island in South Korea: Contemporary Architecture, Volcanic Landscapes, Tea Plantations & More
Jeju Island is a beautiful volcanic island off the southern coast of South Korea.
We include Jeju in several of our private South Korea tours because it's a perfect multiday excursion from Seoul (it's only an hour by plane) that offers diverse touring options among spectacular landscapes.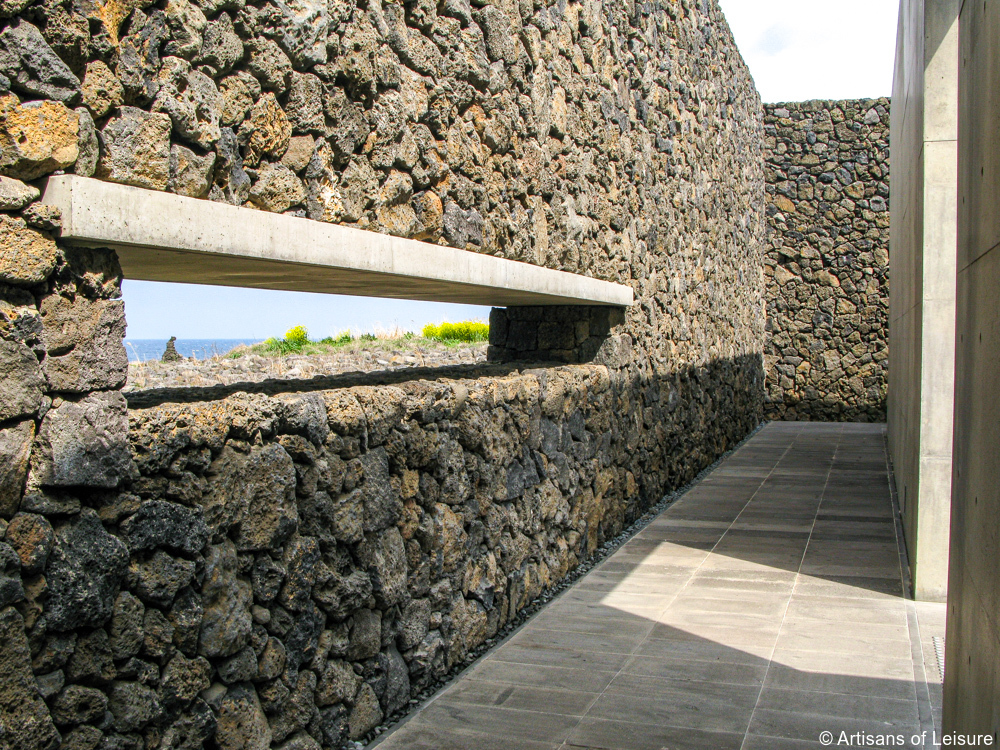 Here are our top reasons to visit Jeju Island.
Volcanic Landscapes
Three of Jeju's volcanic features are so impressive, they have together been designated a UNESCO World Heritage Site.
The most iconic is spectacular Seongsan Ilchulbong (Sunrise Peak), a volcanic tuff cone created by an underwater eruption thousands of years ago. Its rocky crown now protects a green bowl of native vegetation.
We take our travelers to the top of Sunrise Peak to appreciate its geography and take in the panoramic views of Jeju Island and the sea.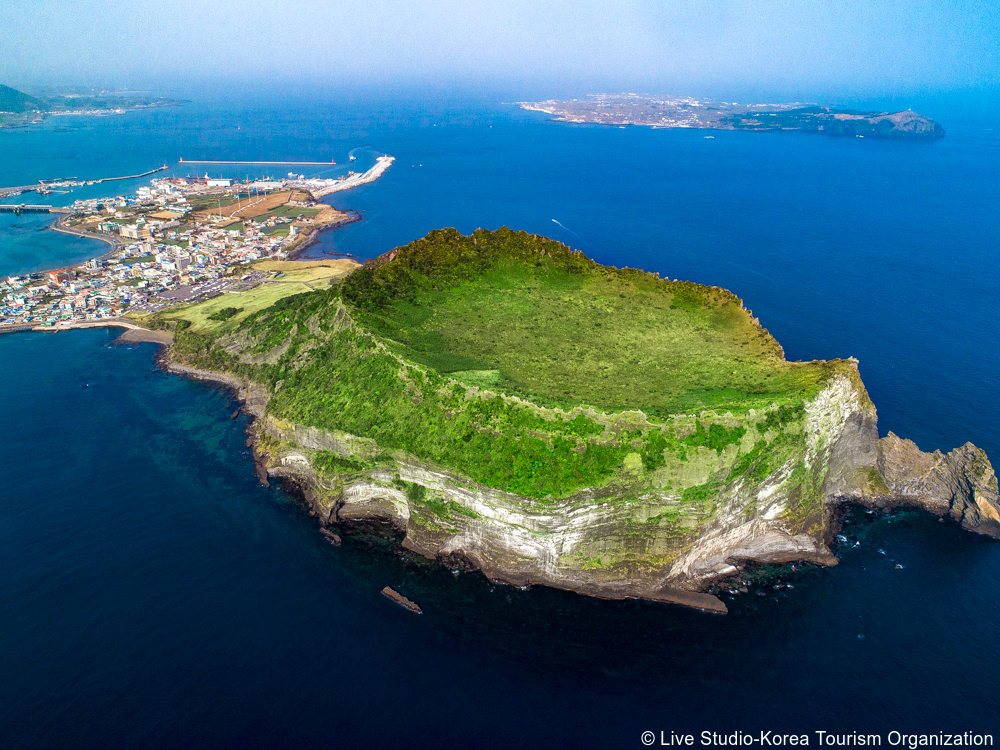 The largest volcanic feature is Hallasan, the shield volcano that created Jeju Island and dominates the landscape. (At 6,388 feet/1,950 m, it's also the highest mountain in South Korea.) We can arrange hiking on trails in the upper flanks of Hallasan, which have been protected as a national park.
The most mysterious of the three is the Geomun Oreum Lava Tube System, which extends underground in several parts of Jeju Island. Upon request, we can take our travelers to the most accessible parts of this system, such as Manjanggul Lava Tube, a world of unusual formations, including stalactites and stalagmites made of solidified lava.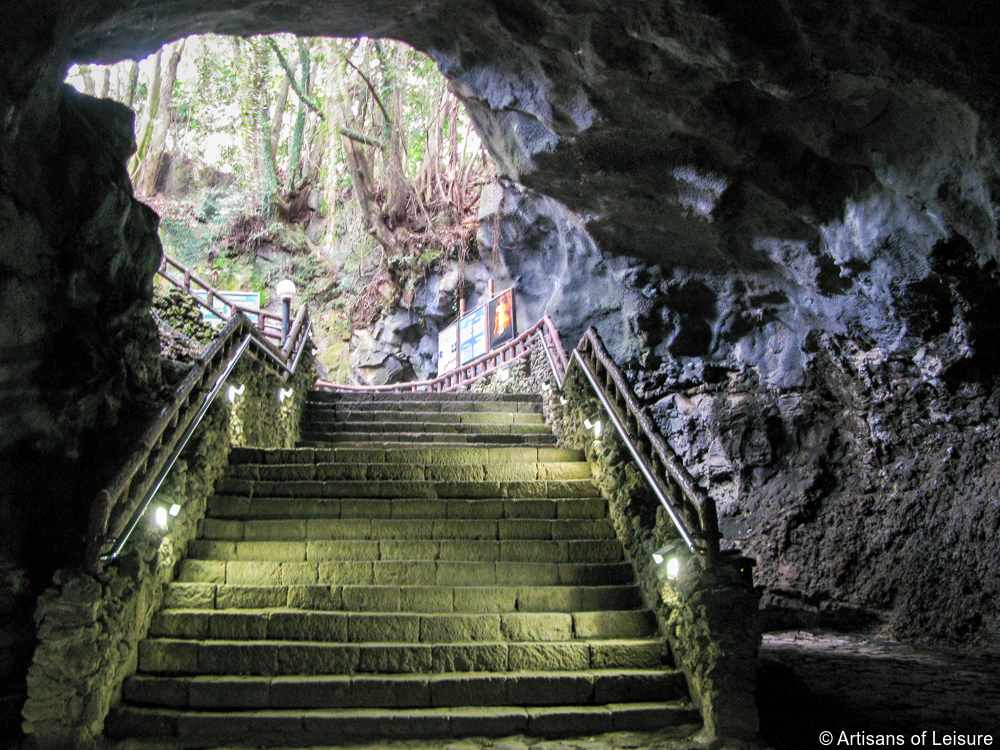 We often include some of Jeju's other interesting volcanic features.
For example, Jusangjeolli is a sea cliff of columnar jointed basalt that's similar to the formations found at Giant's Causeway in Northern Ireland and Reynisfjara beach in Iceland.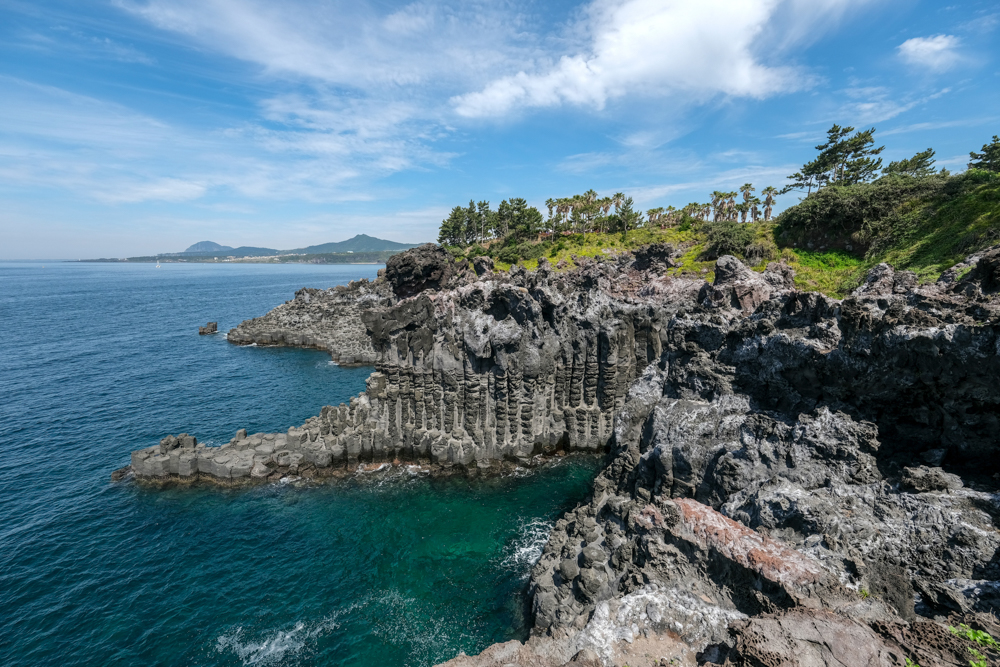 We also can include hiking on one of the 368 parasitic cones around Jeju Island. Known locally as oreum, these picturesque green hillocks create an unusual undulating terrain.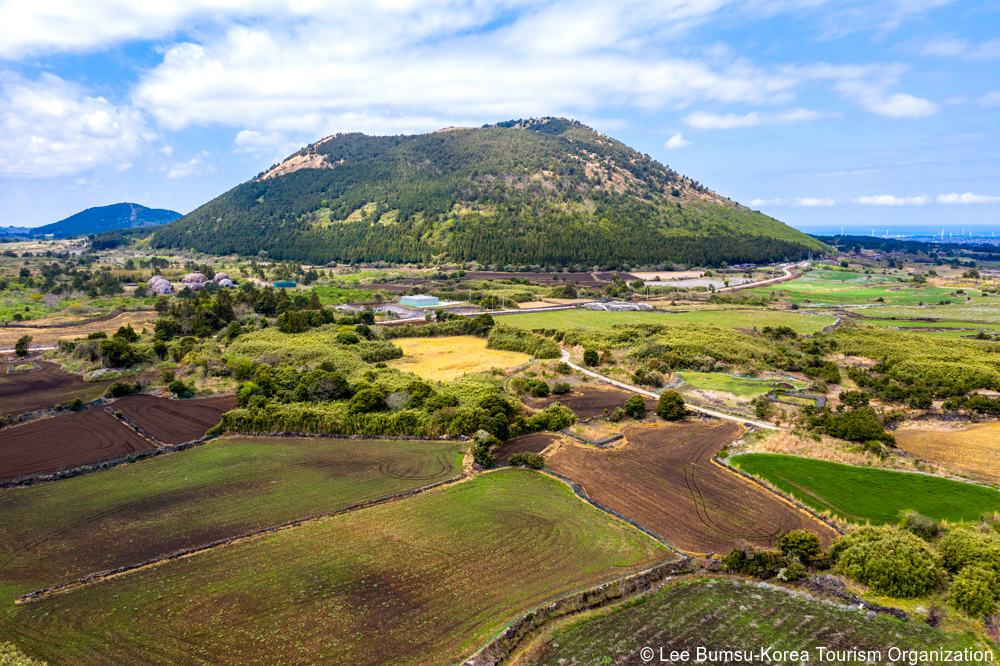 Contemporary Architecture
Over the past 20 years or so, renowned architects from South Korea, Japan and other countries have designed charismatic buildings around Jeju Island, especially as centerpieces for resort complexes.
Japanese architect Tadao Ando designed Glass House (completed in 2008), a stack of glass and concrete boxes that rises on a hill overlooking the sea.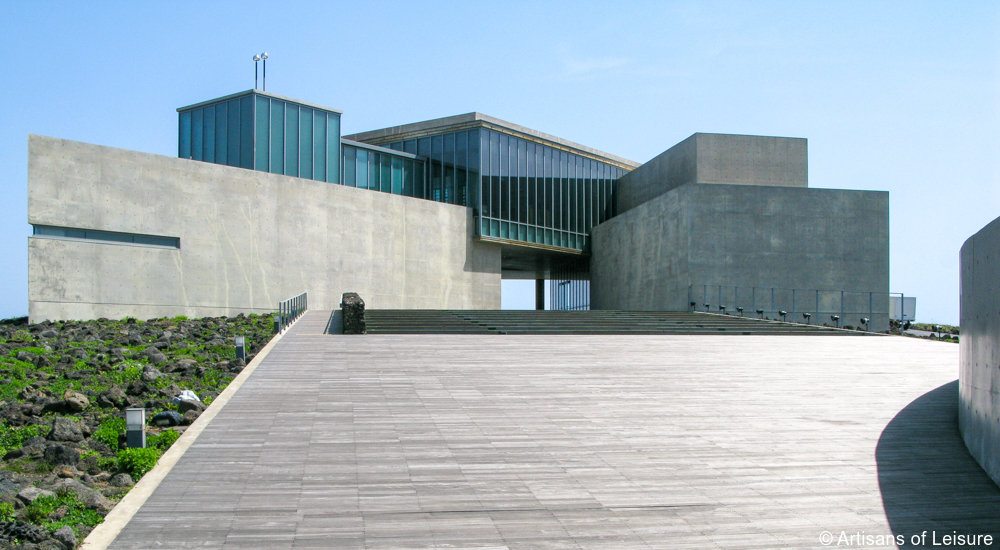 An upscale restaurant inside the Glass House has great views of the water and Seongsan Ilchulbong (Sunrise Peak).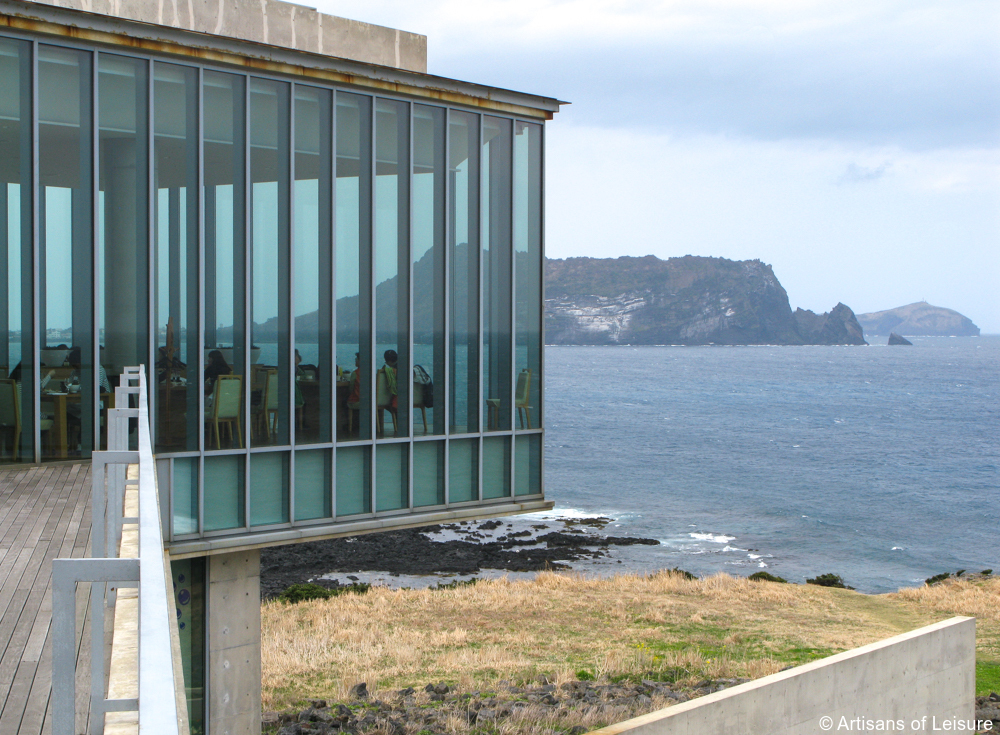 Nearby is Genius Loci (2008), another project by Ando, which uses volcanic stone as a complement to the low-rise and subterranean concrete structures displaying pieces from the Yumin Art Nouveau Collection.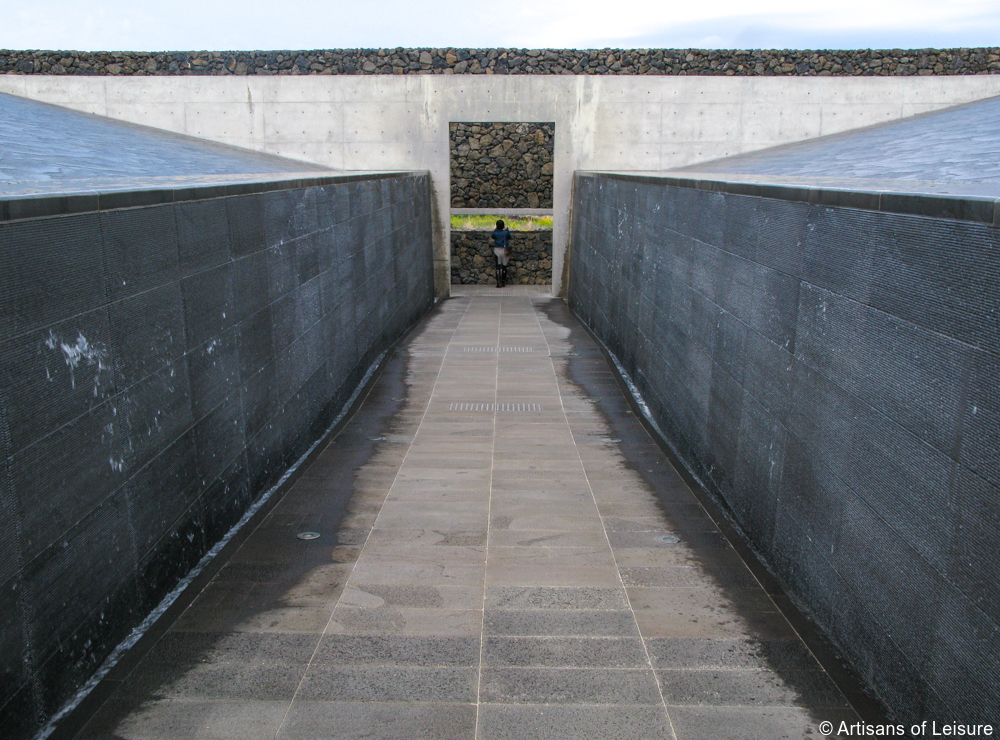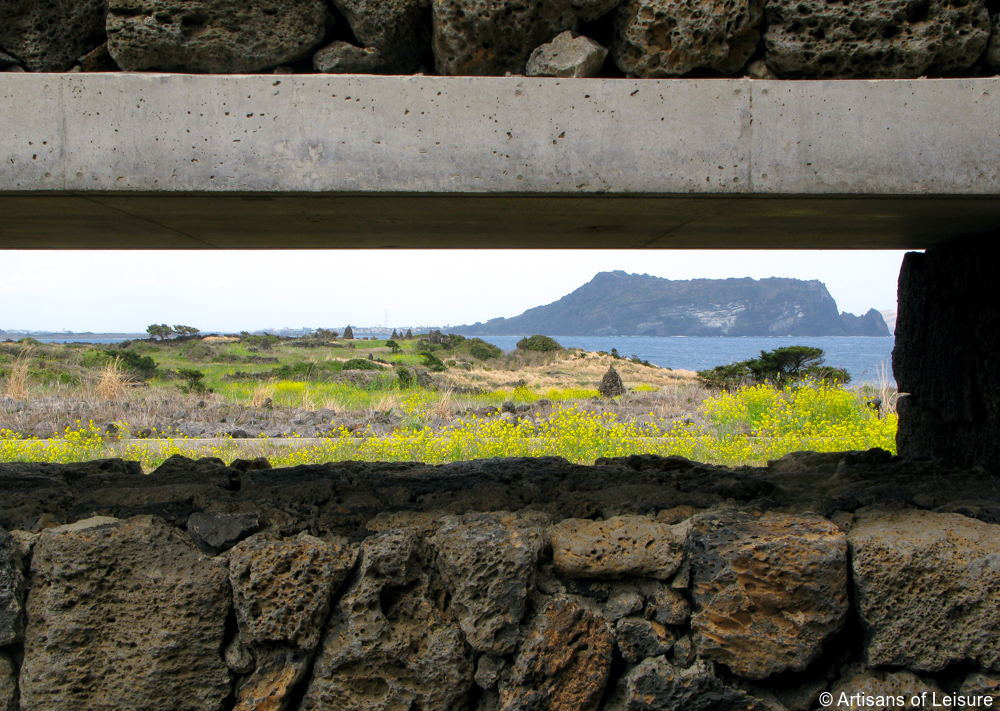 In the hills farther inland is the Bonte Museum (2012), a concrete and glass building by Ando that showcases traditional and contemporary Korean crafts.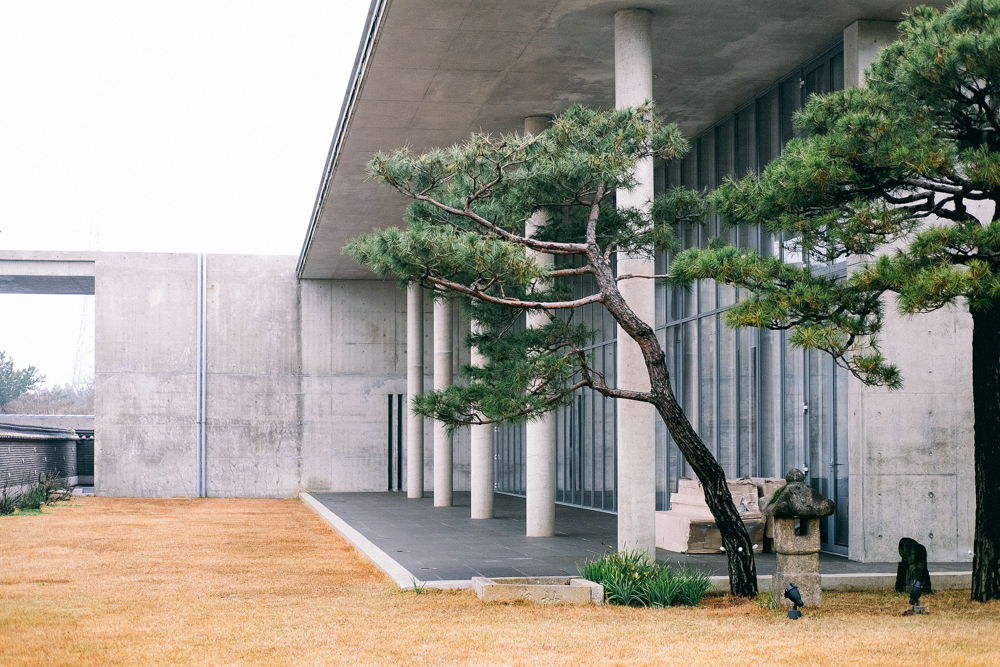 Nearby are the Podo Hotel and Pinx Biotopia resort complex, which have several interesting buildings by Korean-Japanese architect Jun Itami. These include the Podo Hotel (2001) and three pavilions completed in 2004: Water Museum, Wind Museum and Stone Museum. Visitors can contemplate the natural elements and the passing of time inside these meditative spaces.
Itami also designed the nearby Bangju Church (Church of Sky, 2009), a shed-like building surrounded by water.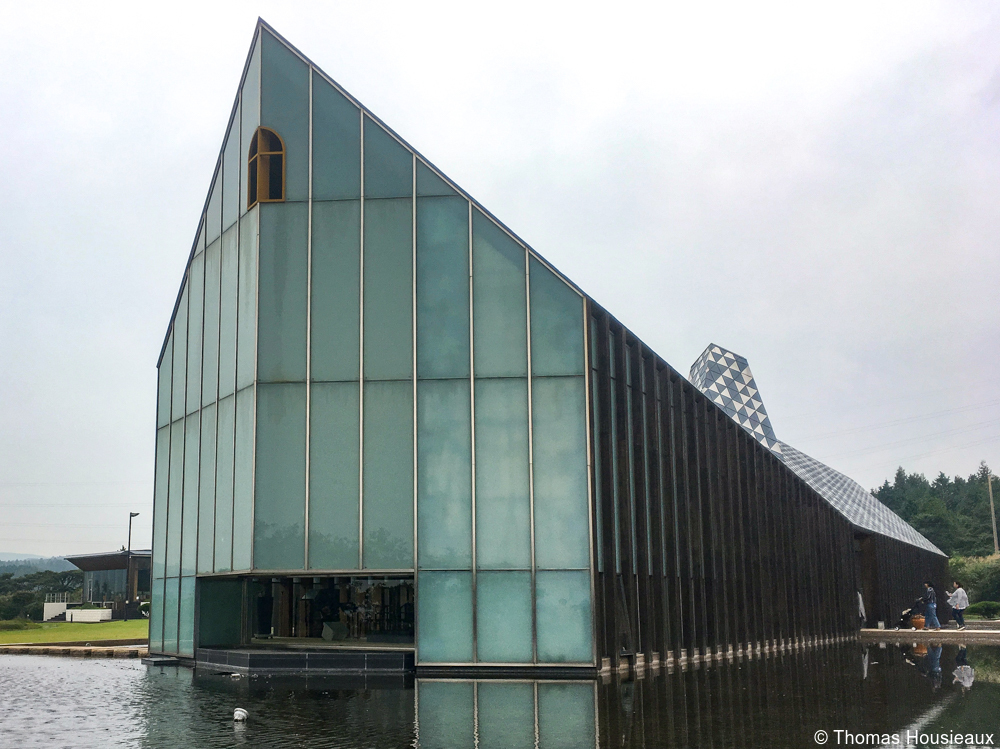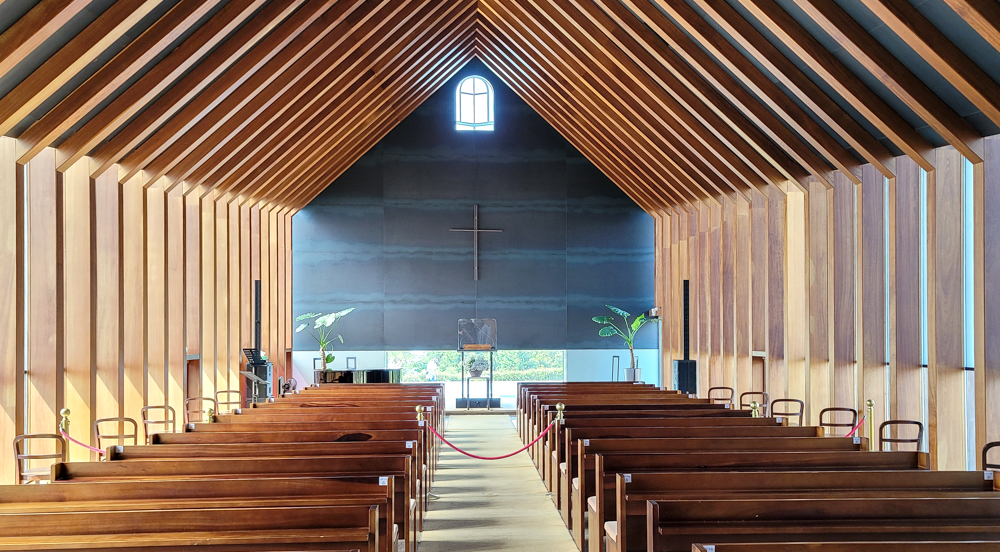 To better understand the architectural history of Jeju Island, we can also include a visit to a historic walled town where people continue to live in traditional Jeju-style houses built with lava rock and roofed with thatch held down by ropes.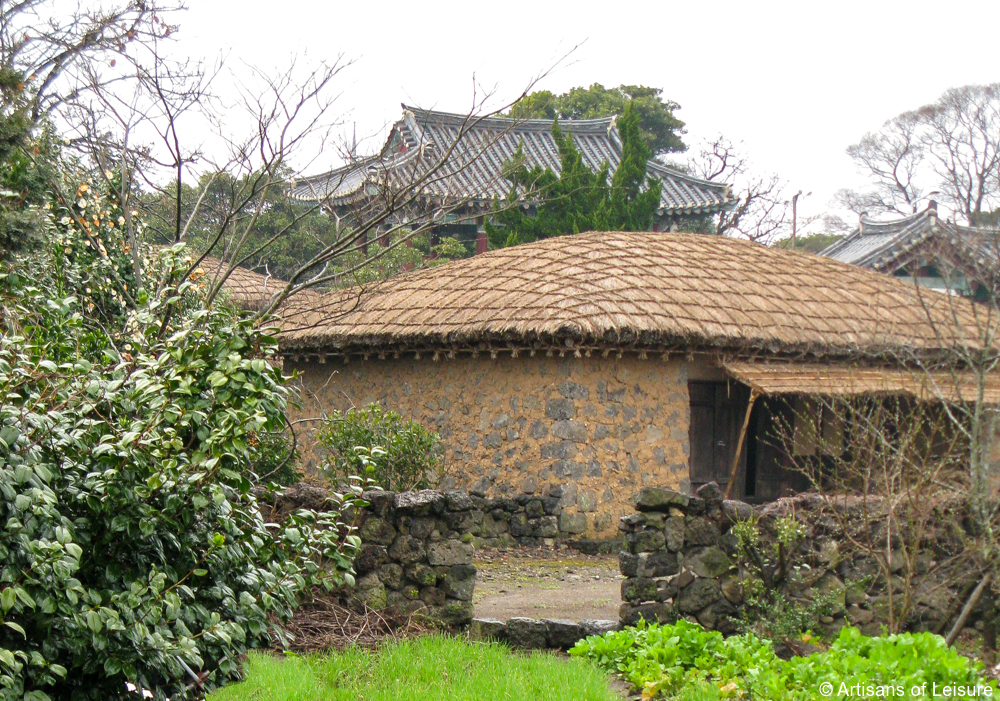 Seafood and Citrus
Jeju's fresh seafood draws travelers from across South Korea. A unique quality of the seafood experience on Jeju is the opportunity to eat items gathered by haenyeo. These female free divers descend as deep as 33 feet (10 m) to harvest shellfish and other sea creatures, which they then sell to local restaurants and food shops.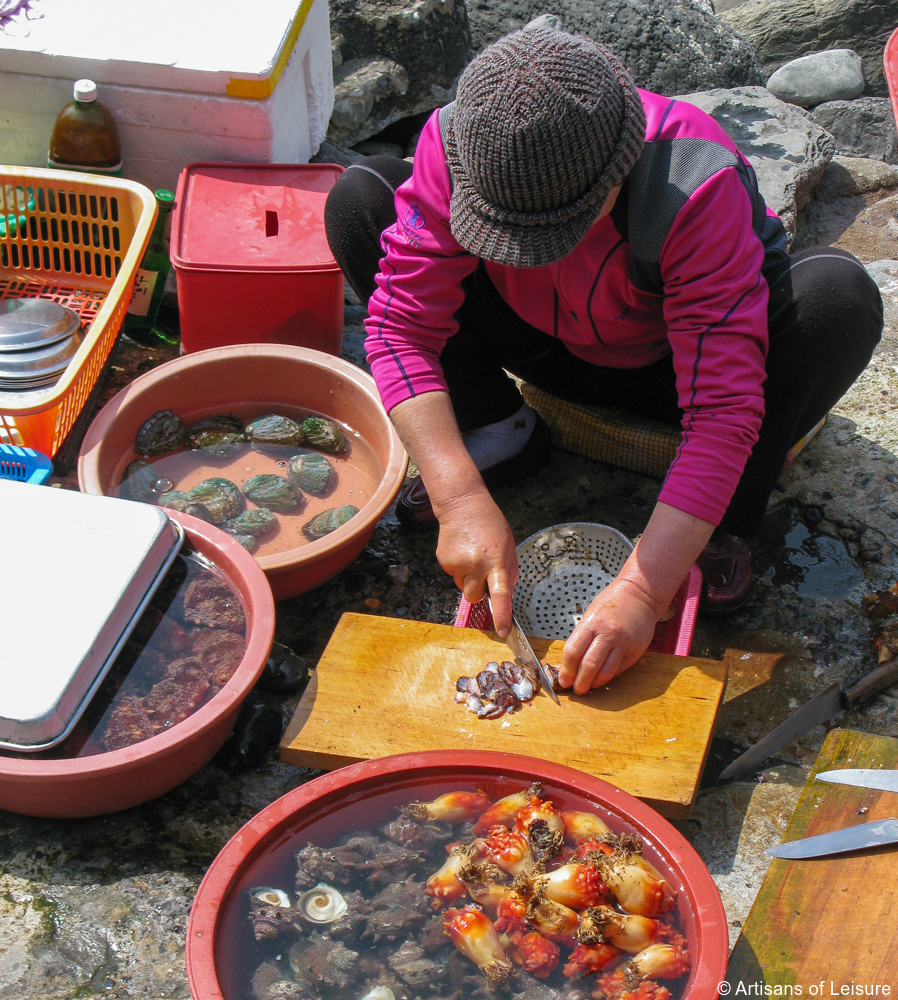 The sustainable practices and collective approach of the haenyeo were inscribed in 2016 on the UNESCO List of Intangible Cultural Heritage.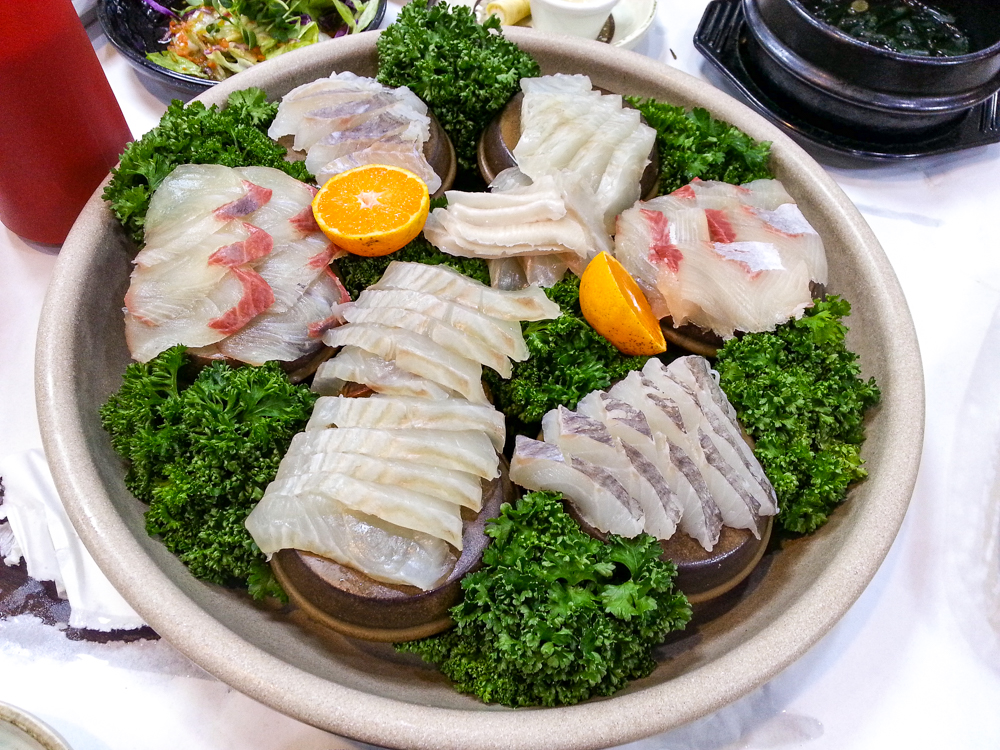 Citrus orchards are ubiquitous in some parts of Jeju Island, where you can see trees growing in the open or inside greenhouses.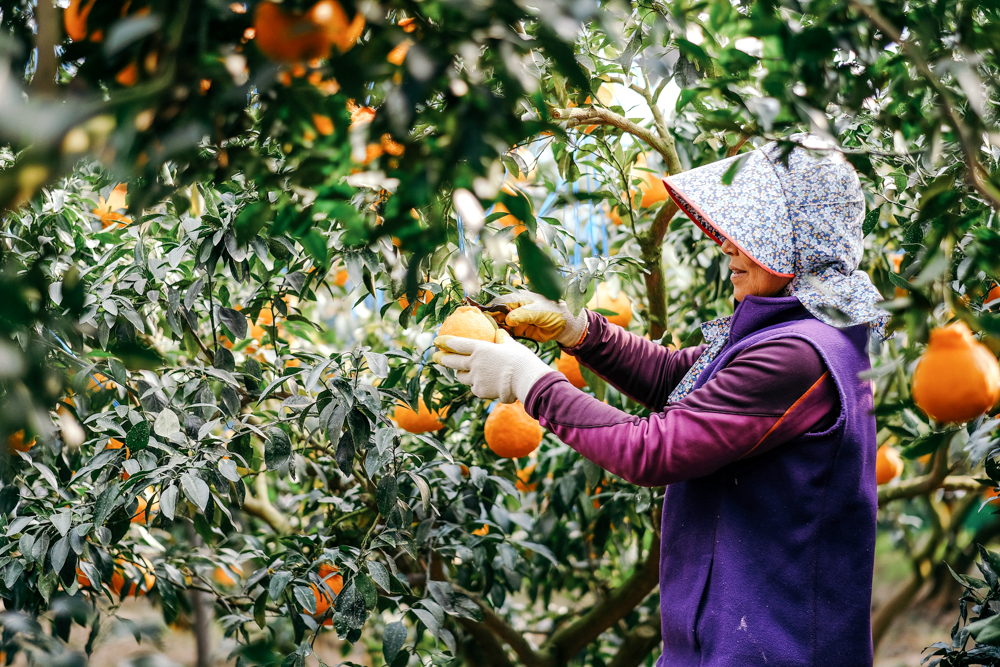 The fruit—including local favorites such as Hallabong tangerines and Noji tangerines—appear for sale in street stalls, markets and restaurants. True enthusiasts might consider visiting Jeju's modest Citrus Museum.
So Much More
Among the many other reasons to visit Jeju Island are visiting an active tea plantation…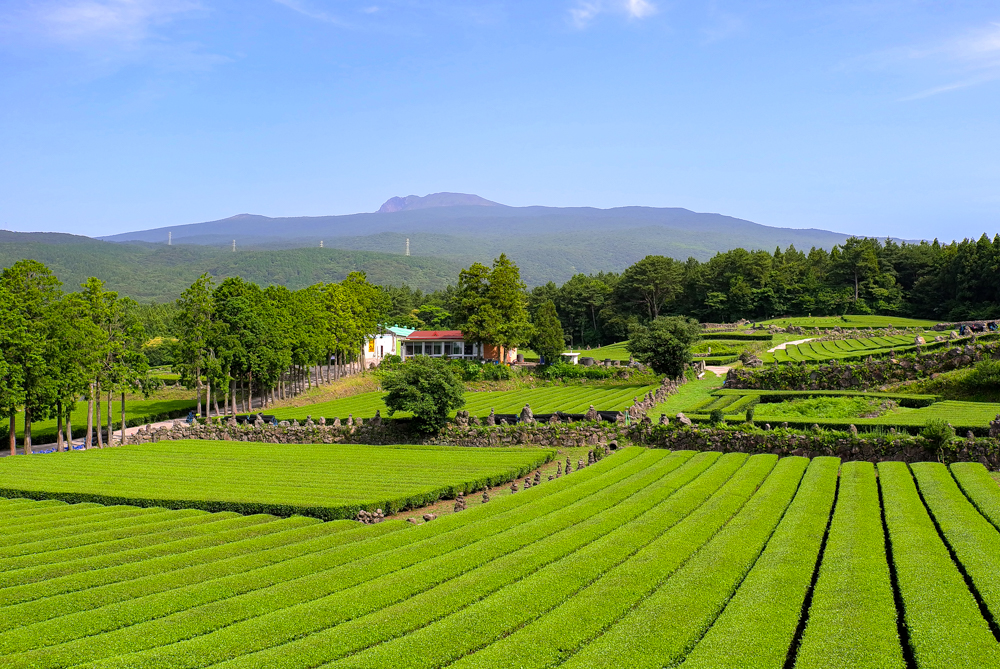 …touring a bonsai garden…
…seeing beautiful waterfalls…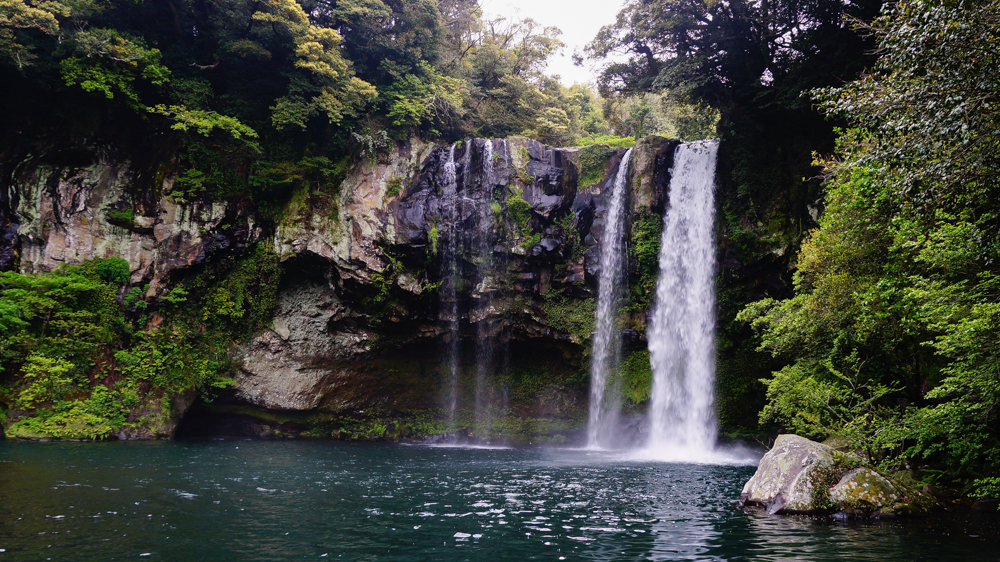 …perusing local produce and seafood markets…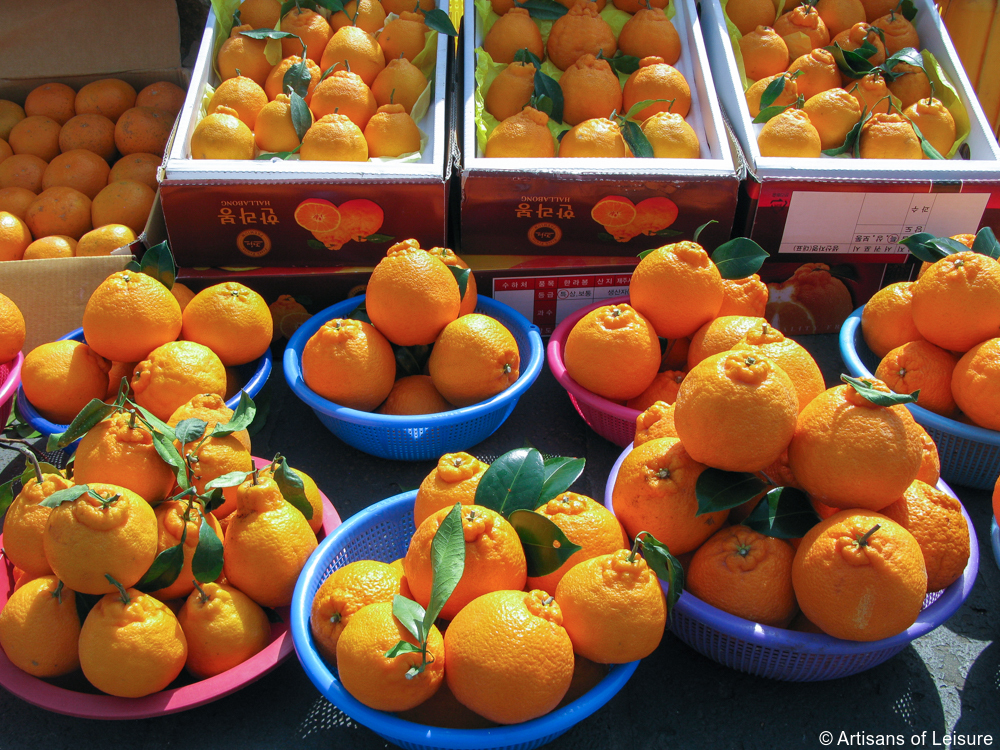 …visiting local art and history museums…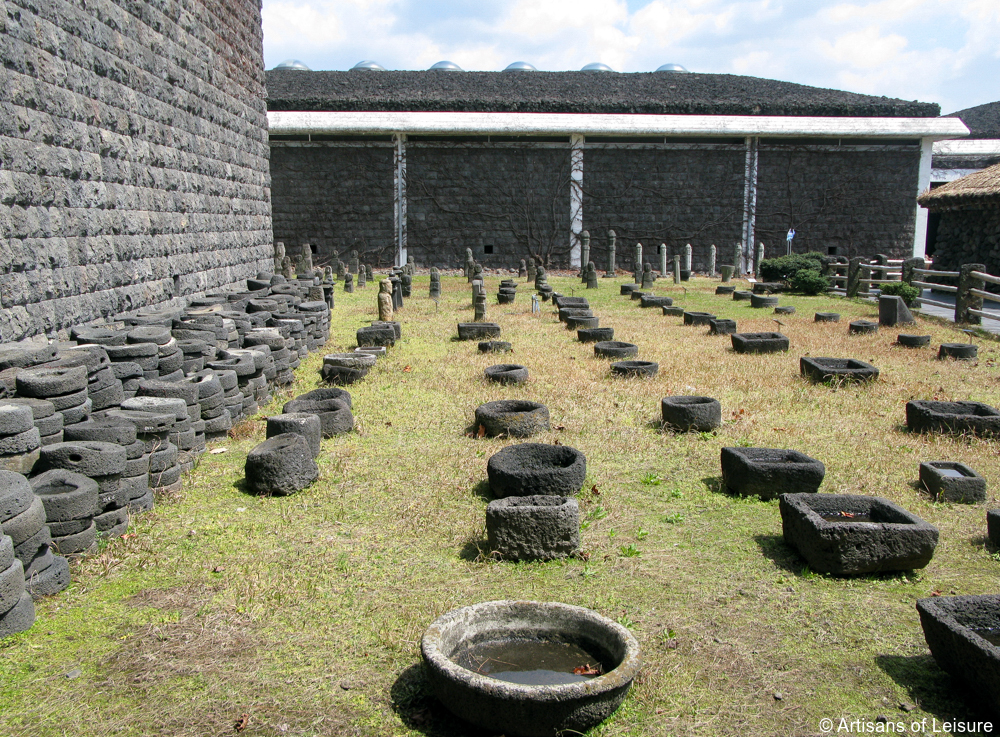 …looking for dol hareubang "stone grandfather" sculptures that are a symbol of Jeju…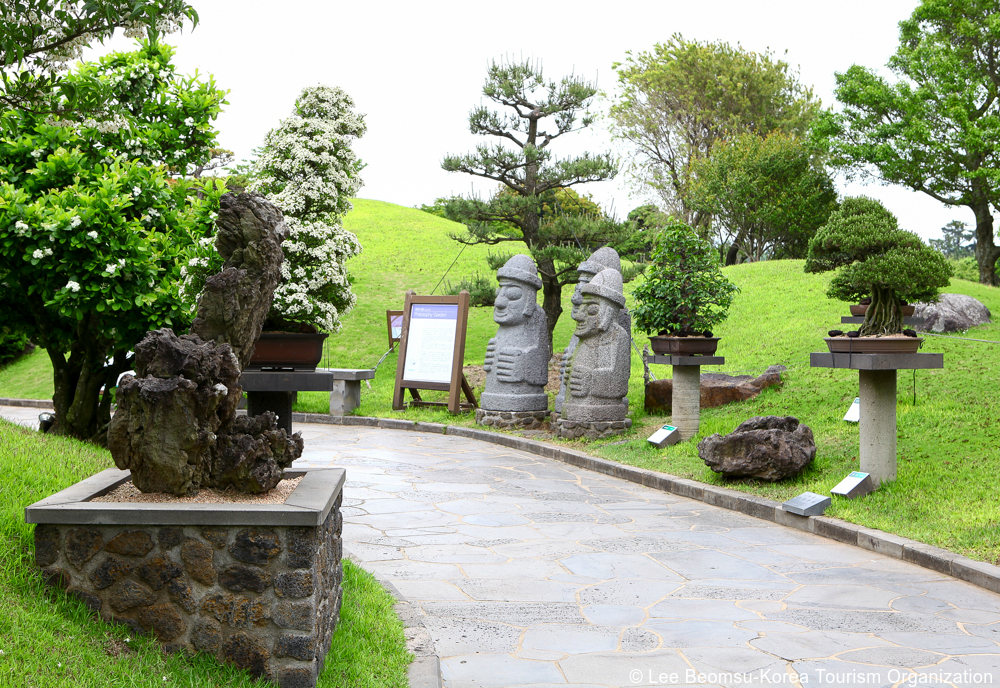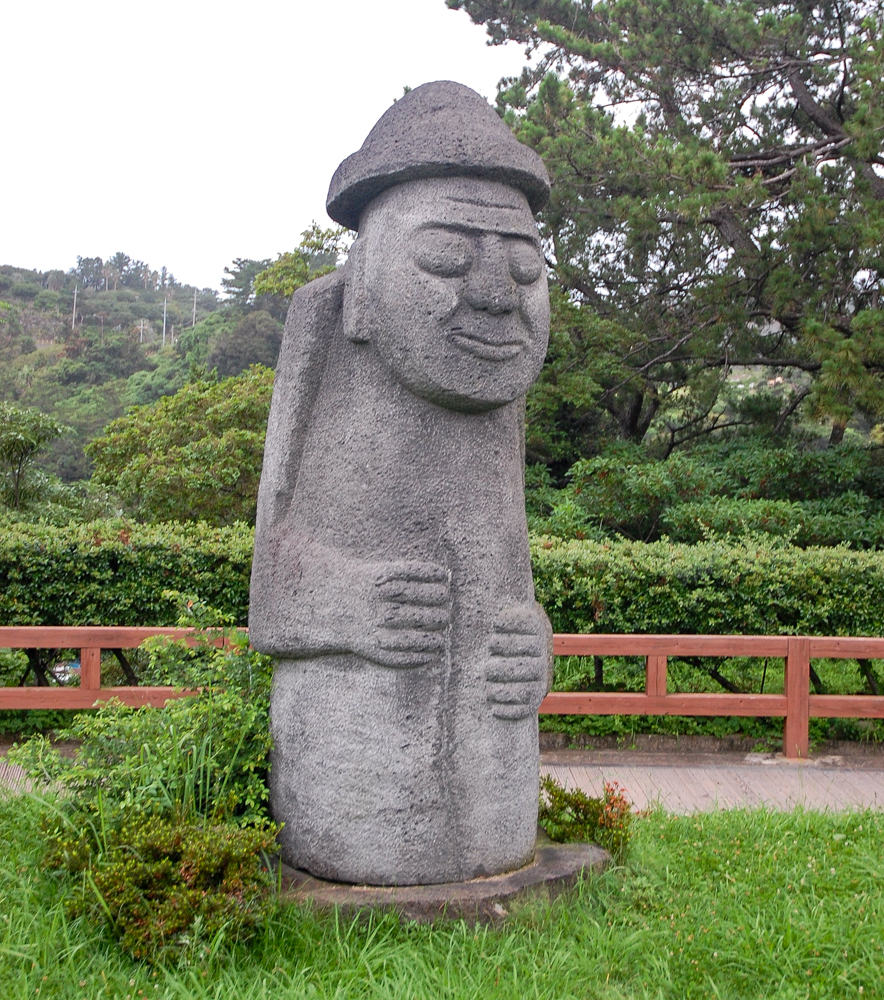 …and touring important cultural sites, such as Samseonghyeol Shrine, the legendary birthplace of Jeju Island's three main clans.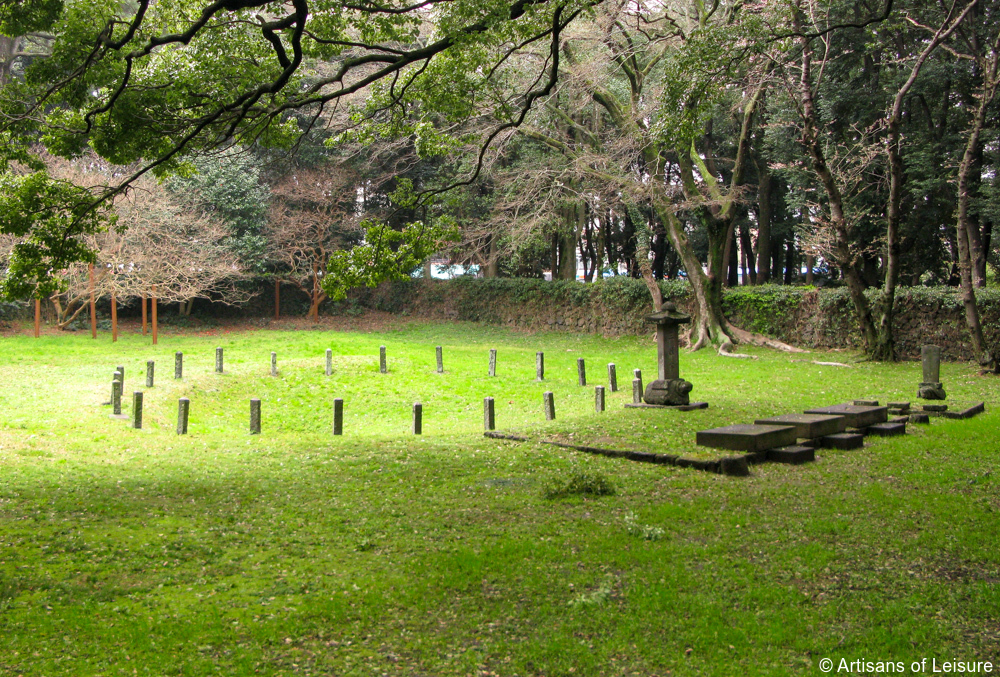 Our private Jeju Island tours include many of these options or can be further customized according to your interests. Contact us to start planning a private South Korea tour.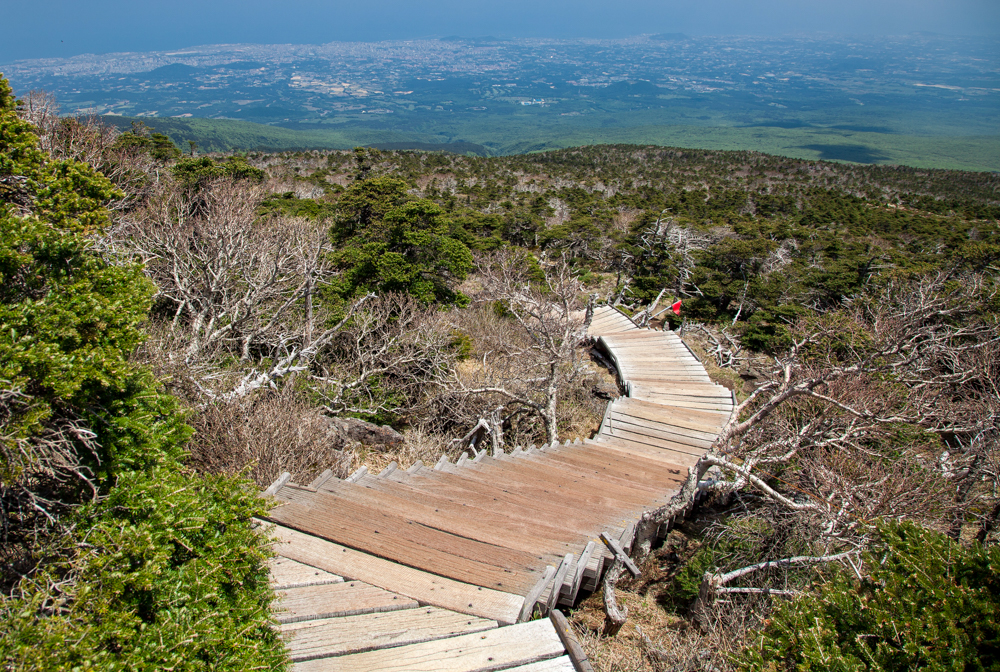 Destinations: Asia, Korea, South Korea
Tags: architecture, Asia, Asia tours, basalt, basalt columns, culinary travel, hiking, island, Jeju, Jeju Island tours, Korea, Korea tours, markets, seafood, South Korea, South Korea tours, Tadao Ando, tea, tea plantations, volcanic, volcano