September 3, 2021
Just Back: A Luxurious Family Tour of Switzerland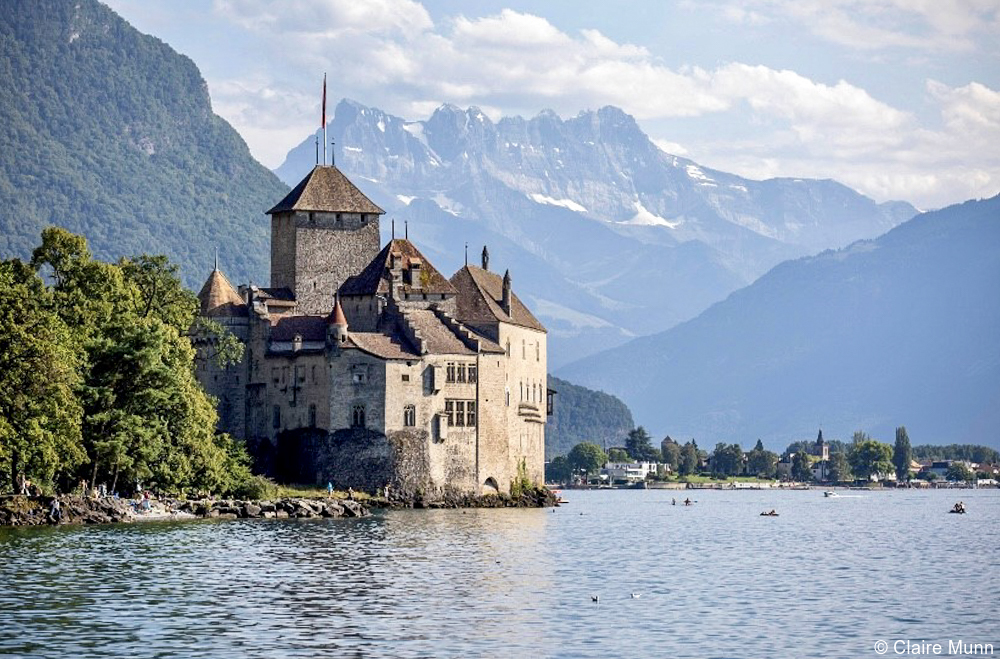 Switzerland is a perennial favorite destination with our travelers for its spectacular mountain landscapes, great food and wine, luxurious hotels and interesting cultural touring. Artisans of Leisure recently planned a luxurious multigenerational tour of Switzerland for travel specialist Claire Yearwood Munn and her family that included time in some of our favorite destinations around the Lake Geneva region and Lucerne.
Q: Where did you go in Switzerland?
A: We were based in Lausanne on Lake Geneva for most of the time. Because I was traveling with 10 family members, including my parents and young son, I wanted a convenient base for various daily excursions. The historic, lakeside city of Lausanne is ideal for touring the Lake Geneva region and nearby Gruyeres. We also spent some time in Lucerne and the Lake Lucerne region. I used to live in the area and was excited to return with my family to some of my favorite places. 
Q: Where did you stay?
A: We stayed at the elegant Beau-Rivage Palace, one of Switzerland's most luxurious hotels. Located by the waterfront promenade of Lake Geneva and surrounded by private gardens, Beau-Rivage is a historic, tranquil retreat with beautiful views of the lake and the mountains.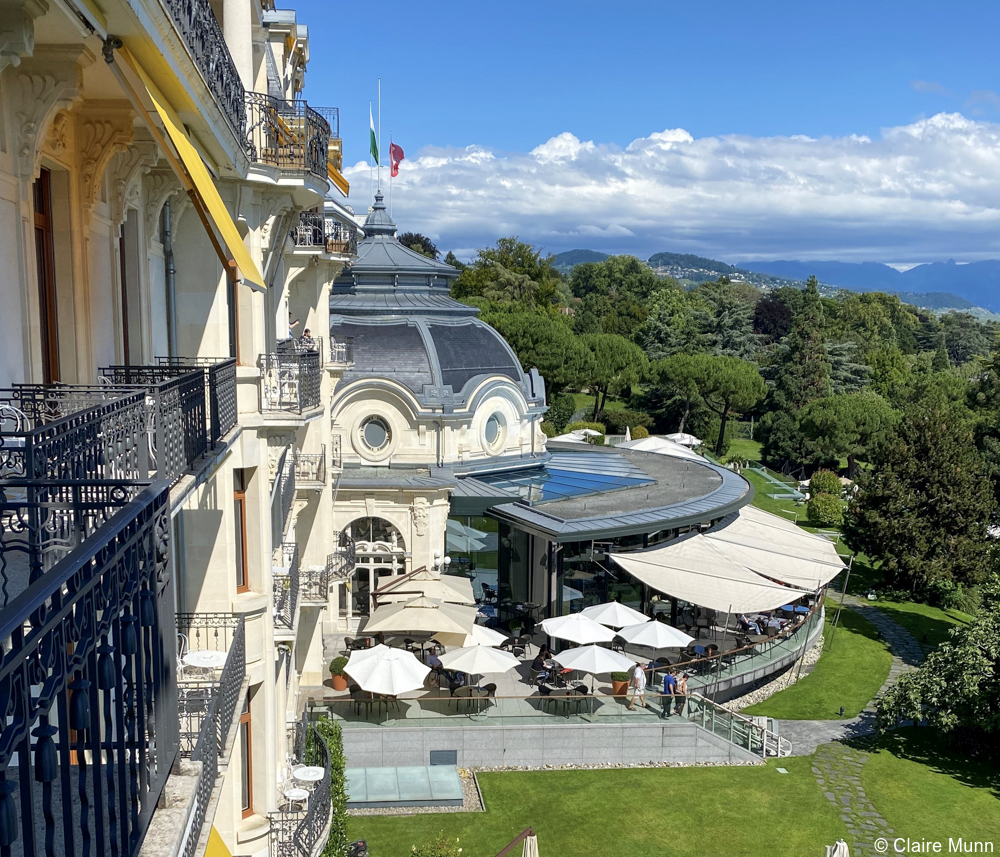 The hotel has gorgeous interiors.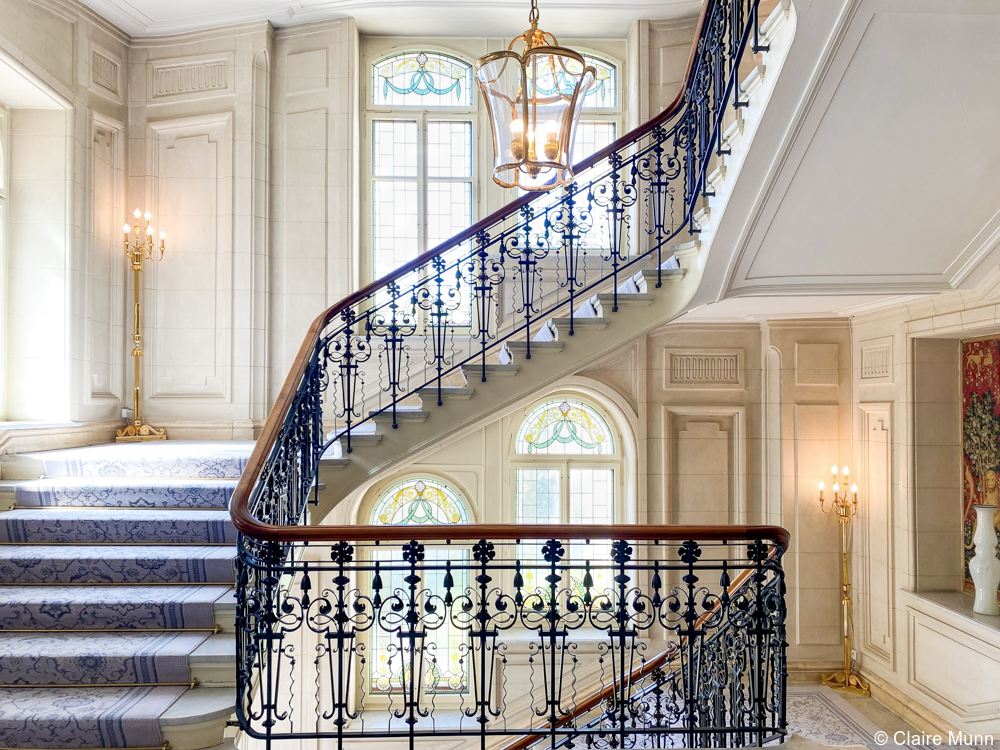 I especially loved the grand ballroom that has ornate stuccowork and frescoes.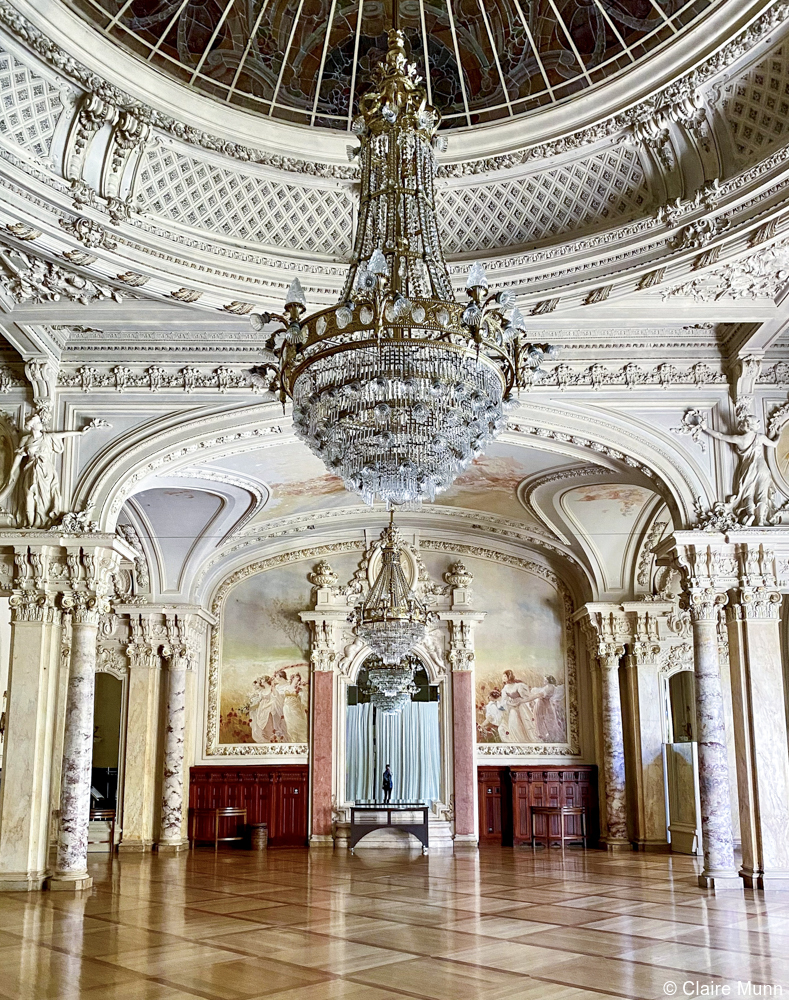 The rooms and suites are elegant.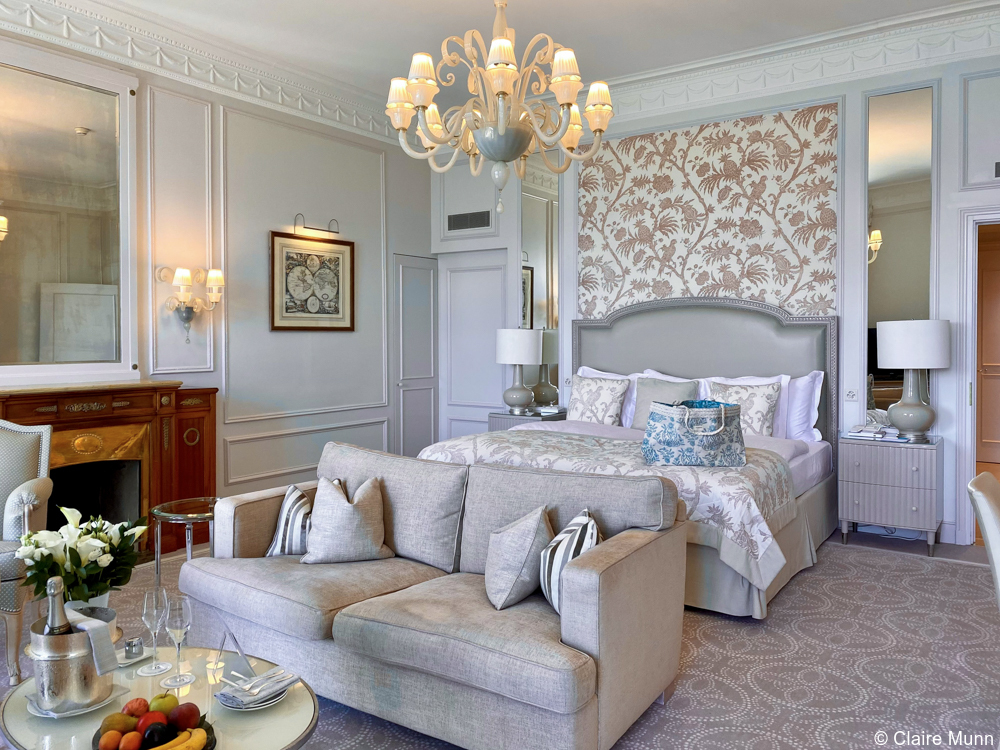 We loved the views over the gardens and lake.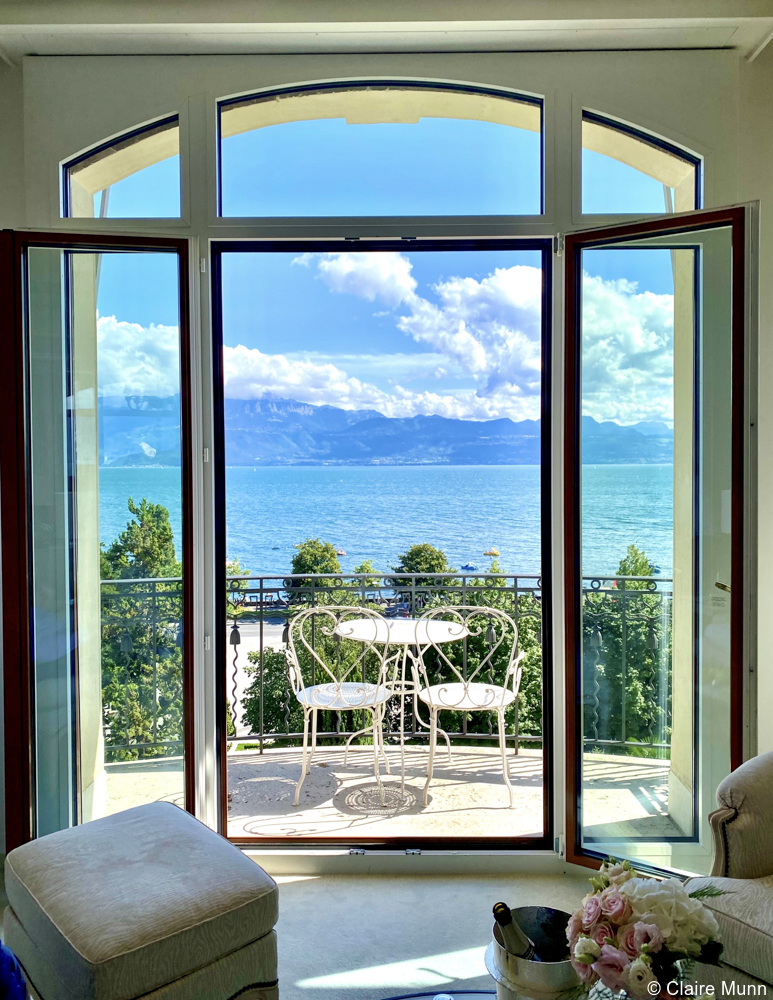 Thanks to Artisans of Leisure, we had VIP treatment during our stay, including great amenities for my son and young nieces (all the children loved Beau-Rivage and want to live there permanently).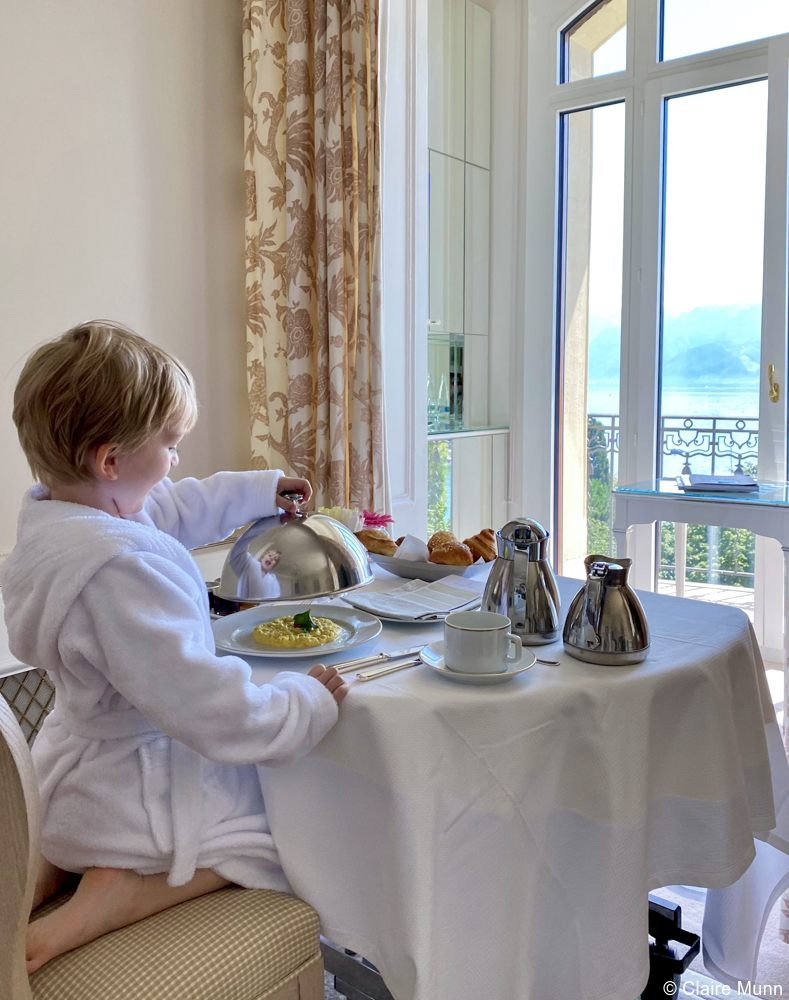 The colorful waterfront neighborhood of Ouchy where Beau-Rivage Palace is located is a great area for lakeside dining and walks.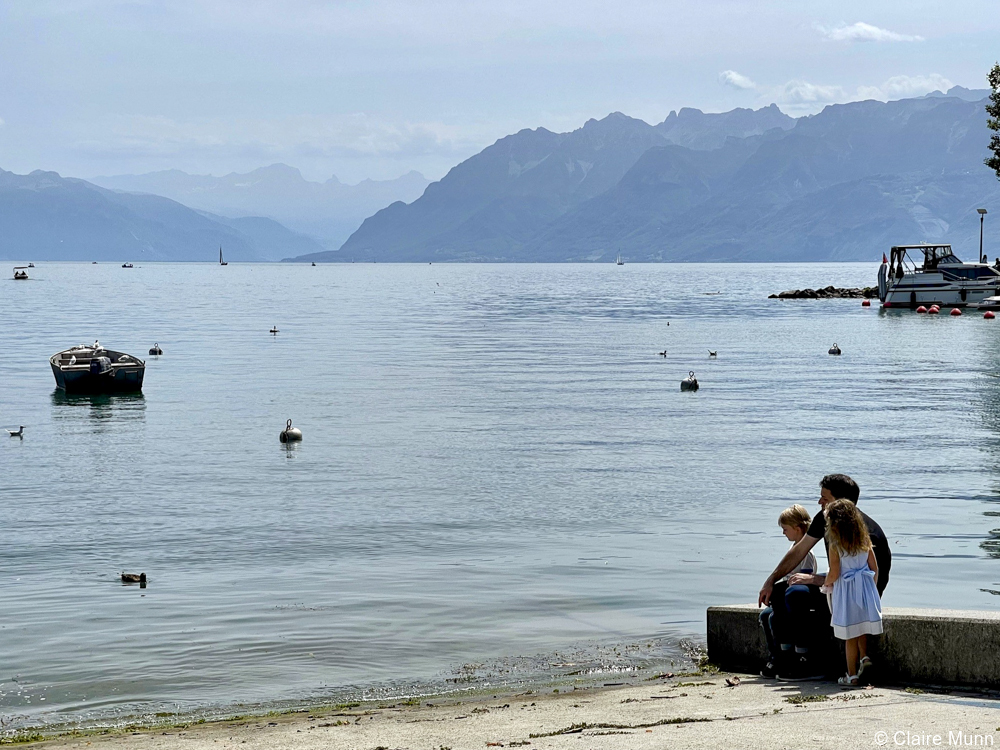 Q: What was one of your favorite exclusive experiences?
A: One of our favorite excursions during our time in the Lake Geneva region was an afternoon in the Lavaux vineyards. A UNESCO World Heritage Site of steep, terraced vineyards along Lake Geneva, the historic Lavaux wine region is impressive for both the quality of the wine produced and its beautiful vistas. Wine has been produced here since the 12th century and the famous Chasselas white wine is superb (and difficult to find outside Switzerland).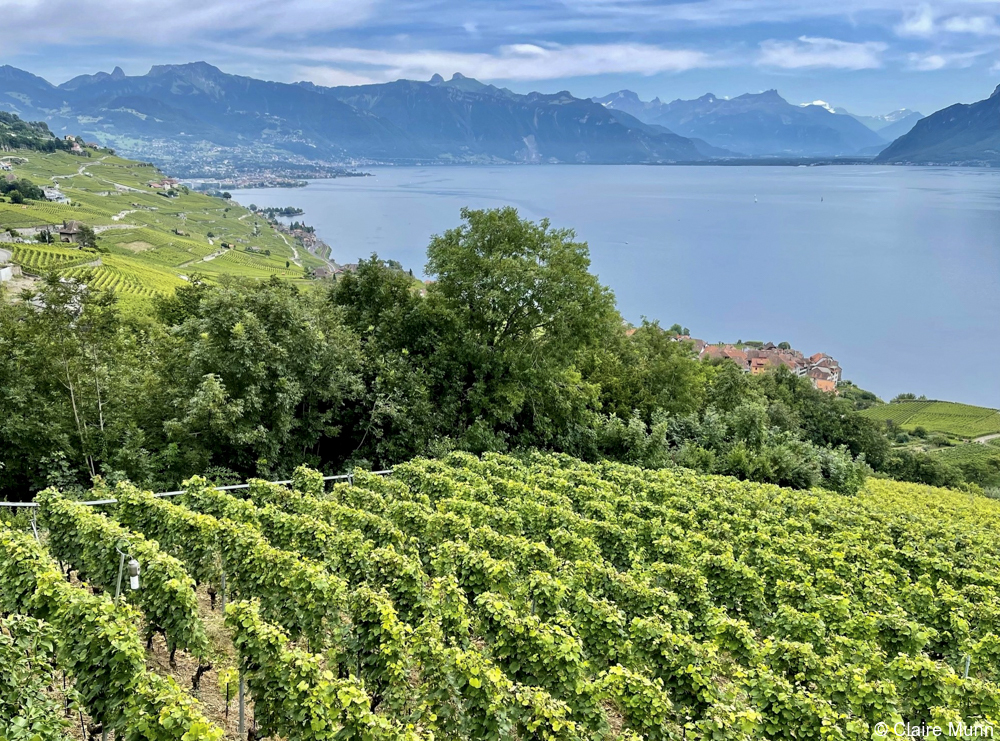 While in the Lavaux area, we had a gourmet lunch in the vineyards and visited a winery founded in the 14th century for a tour and a tasting.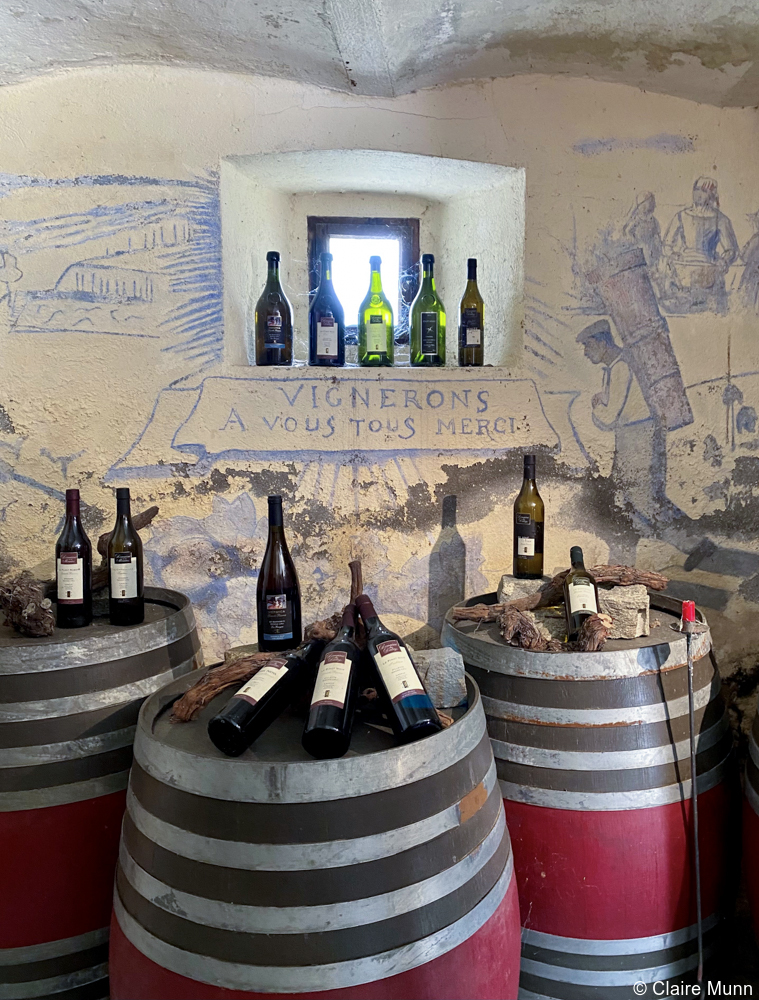 The setting was stunning!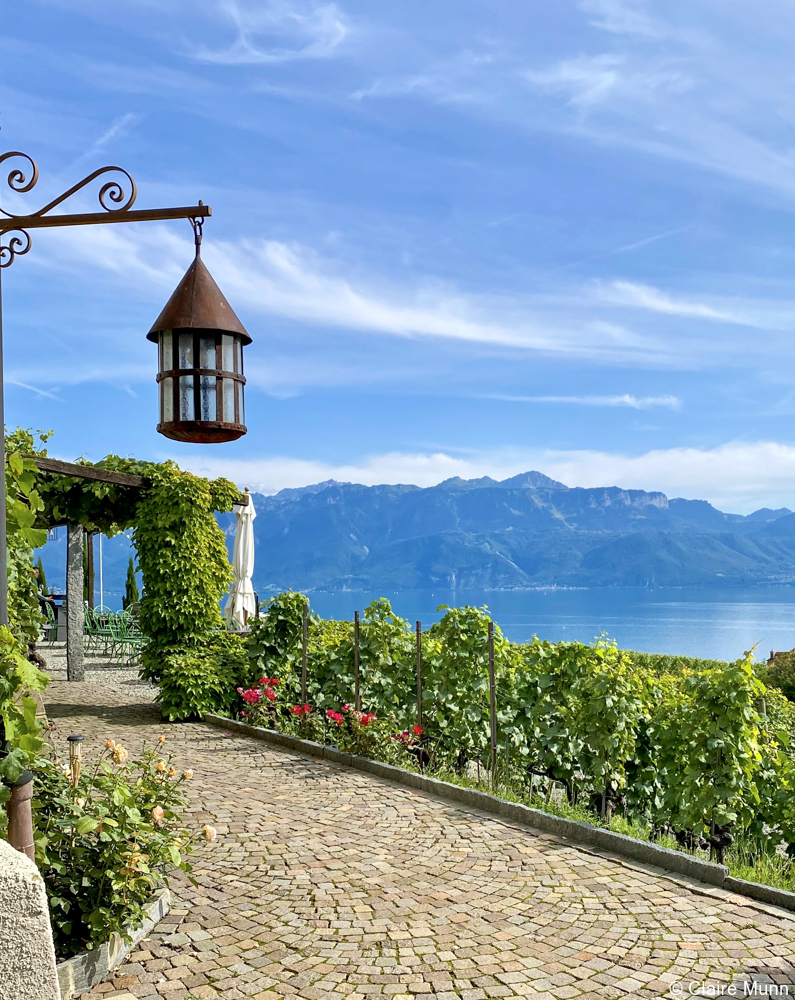 Artisans of Leisure arranges private wine touring and tasting in the Lavaux vineyards with top winemakers, and we had an exclusive wine tasting with a renowned 17th-generation winemaker at his home. Tasting his superb Chasselas in his garden and learning about the history of wine in the region was a highlight of our trip.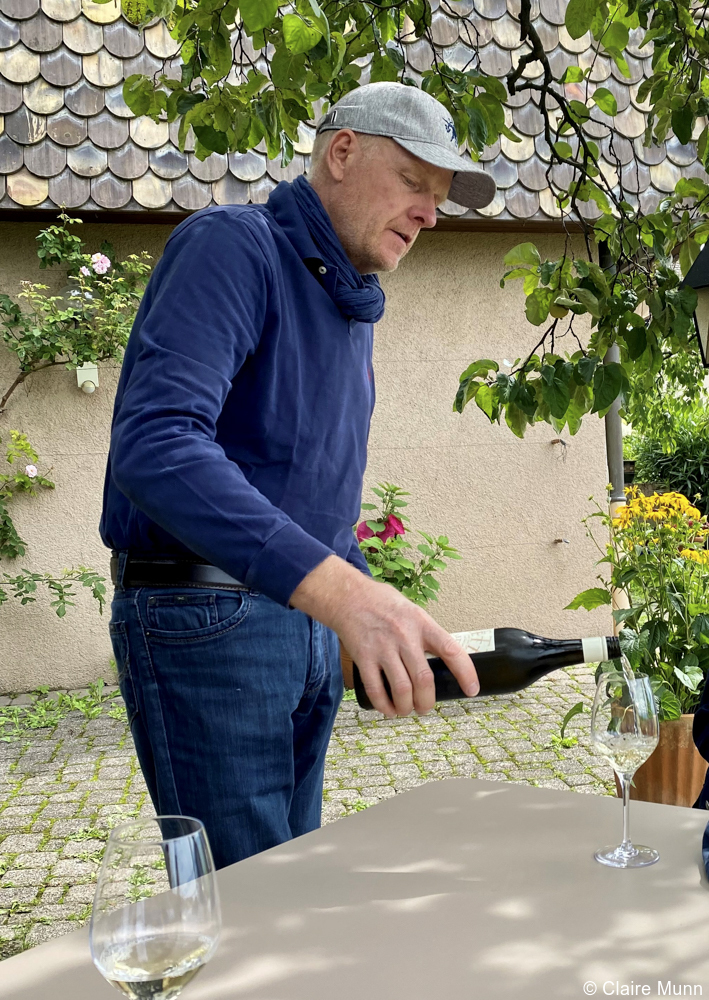 Q: What's an iconic Swiss site not to miss near Lausanne?
A: The Chateau de Chillon, a storybook medieval castle on Lake Geneva just outside Montreux. Framed by the French Alps on one side and the turquoise waters of the lake on the other, it's impossibly picturesque and has inspired Mary Shelley, Lord Byron and even Disney (Chateau de Chillon was the inspiration for Prince Eric's castle in The Little Mermaid).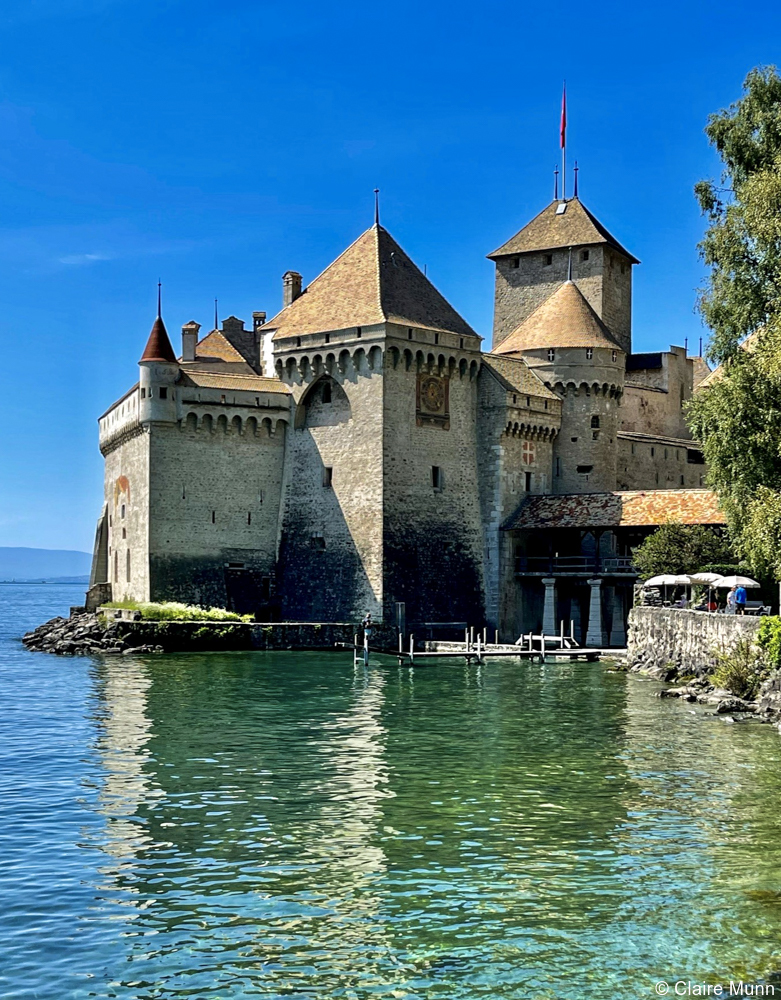 The moated castle is larger than it first appears and is made up of a maze of courtyards, rooms and towers.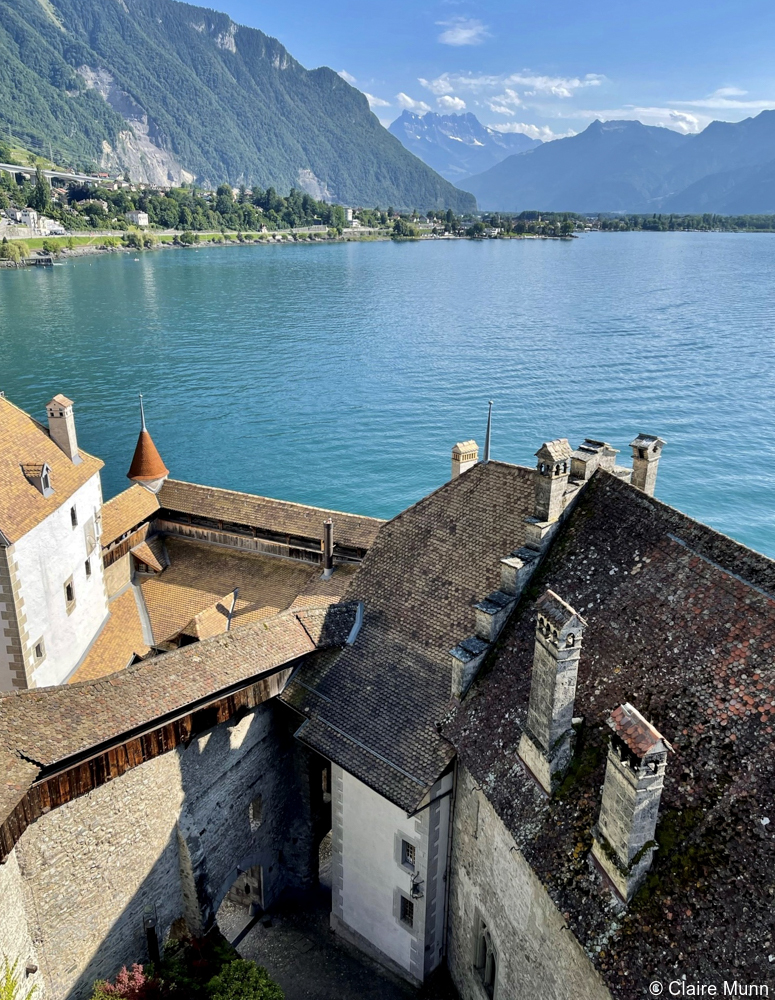 We enjoyed touring the castle and seeing the rooms with medieval frescoes, period furniture, and mullioned windows overlooking the lake.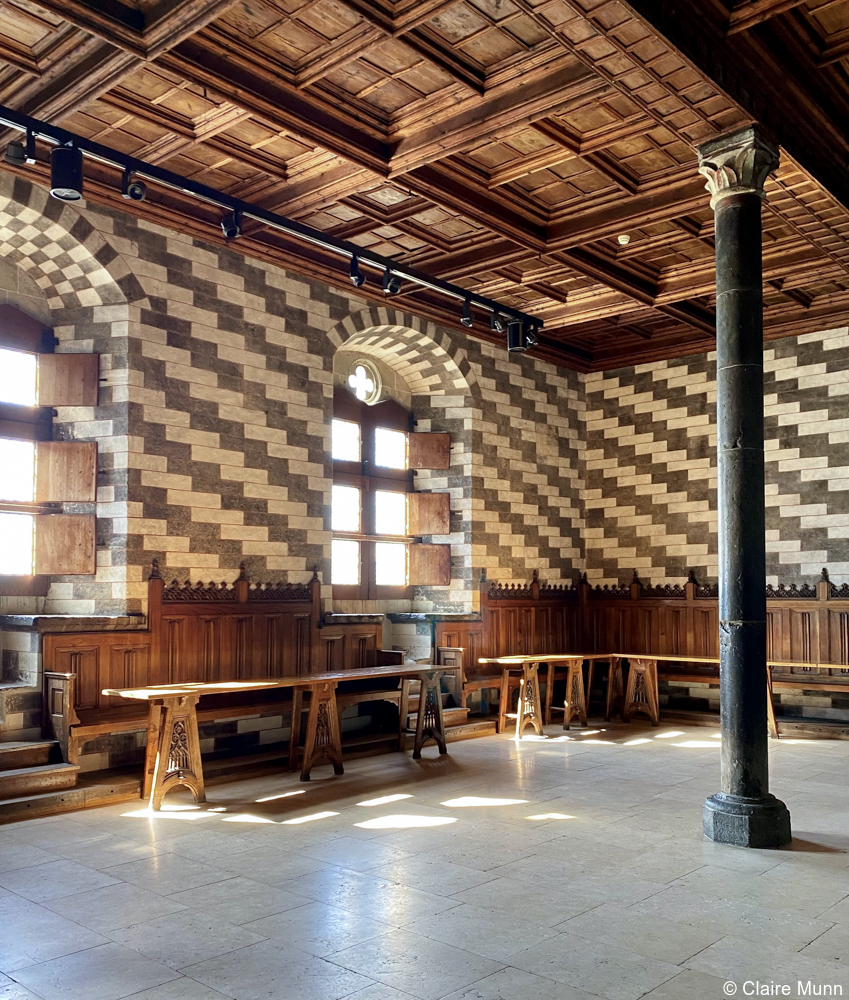 The castle prison inspired Byron's famous narrative poem The Prisoner of Chillon (1816).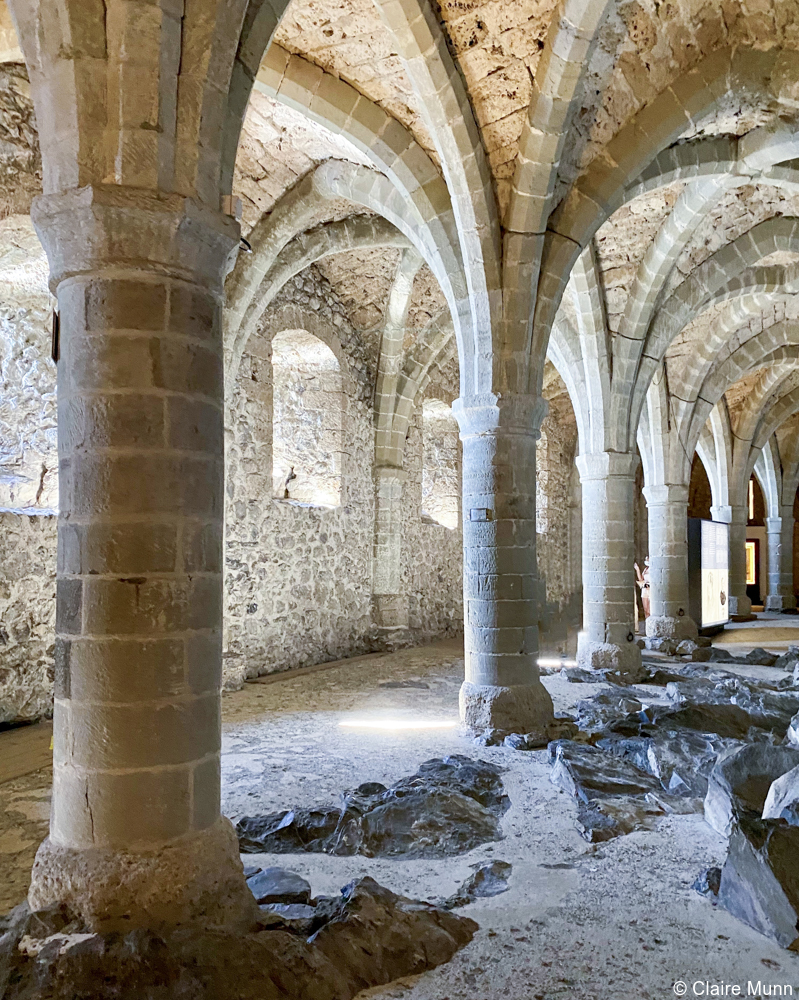 It has been a place of pilgrimage for admirers of the Romantic poets since the 19th century, many of whom have left graffiti behind to commemorate their visit.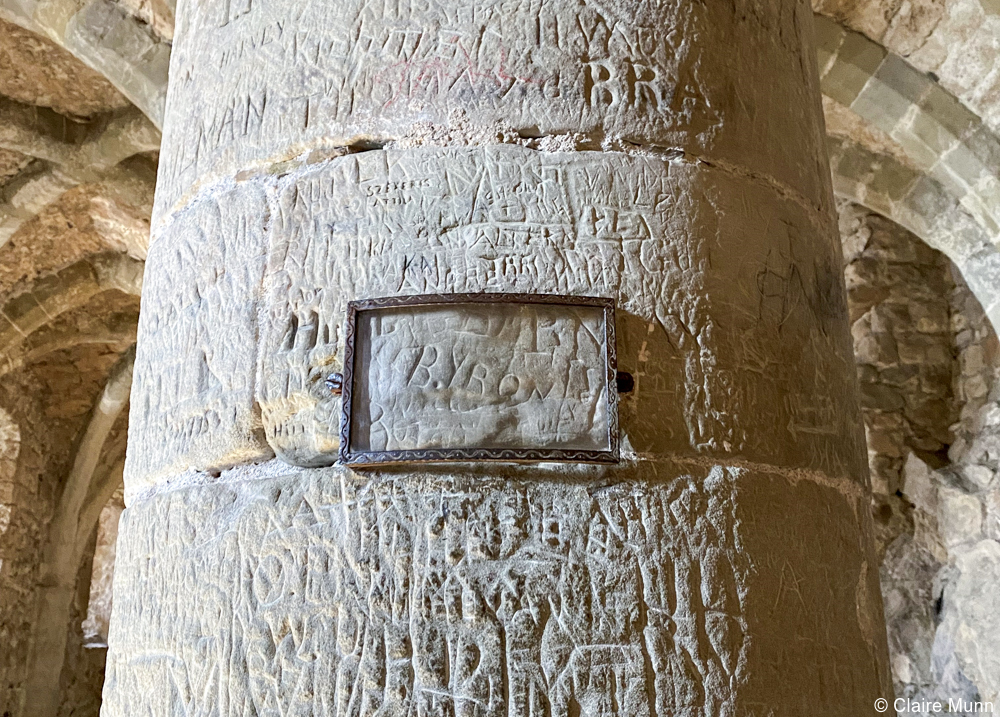 We enjoyed walking between Chillon and the elegant lakeside town of Montreux. The easy 45-minute stroll is a great way to soak up the stunning scenery of the Swiss Riviera.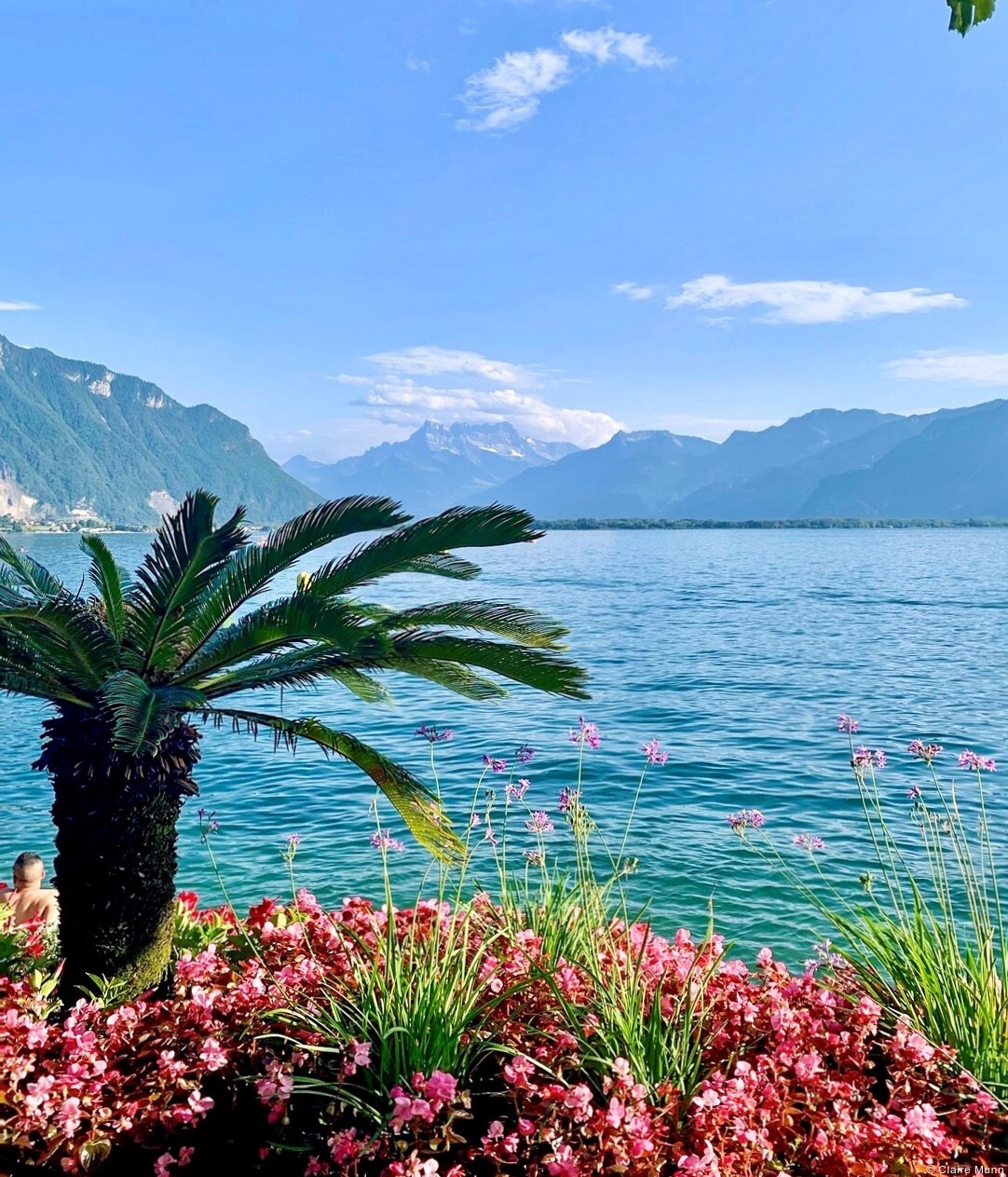 Palm trees, banana plants and tropical flowers grow along the lake as a result of the area's mild microclimate. The colorful flora with the Alps in the background is beautiful!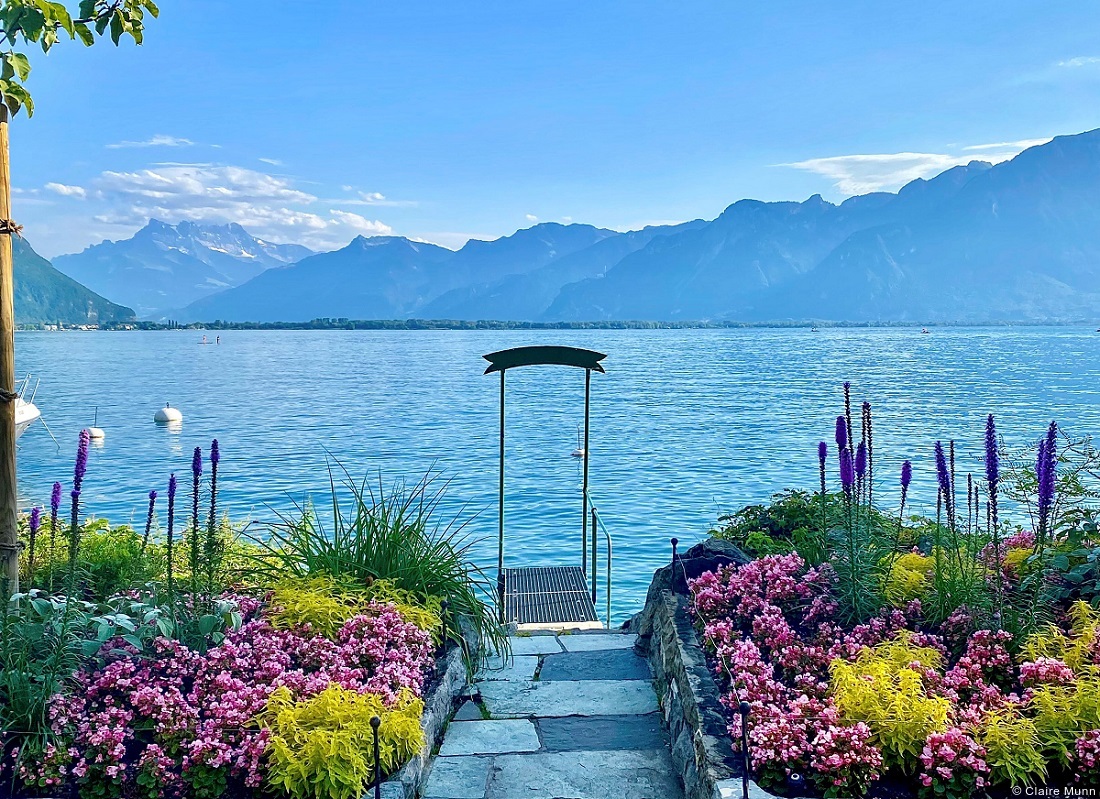 Q: What was a favorite excursion for everyone in the family, including the young children?
A: Set amid beautiful mountain scenery and famous for its eponymous cheese, the picture-postcard village of Gruyeres is a favorite excursion for Artisans of Leisure travelers, and we couldn't agree more. We enjoyed exploring the well-preserved medieval town, whose cobblestone streets are lined with great places to try cheese and chocolate.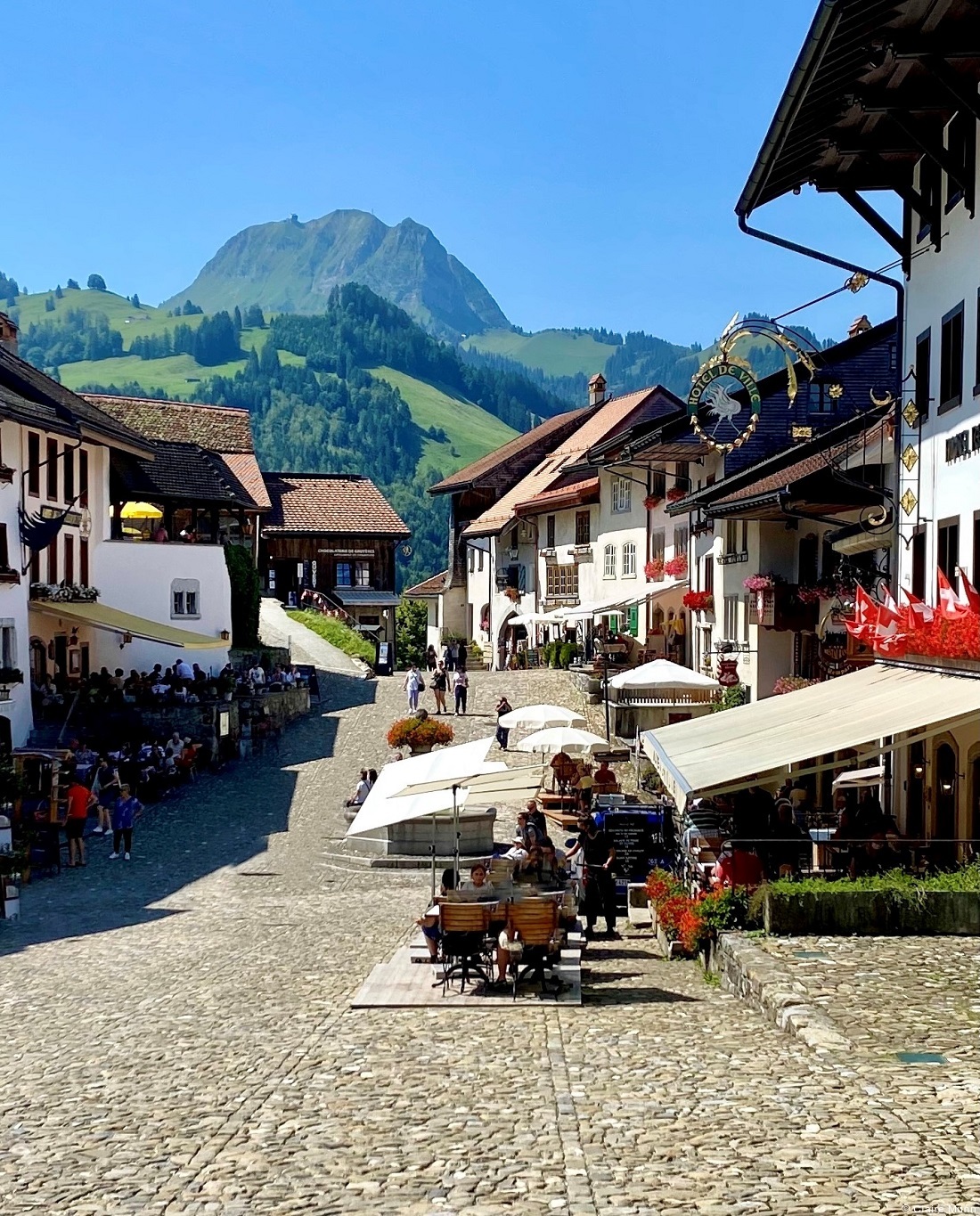 We sampled Gruyere cheese—in fondue and raclette forms—over lunch at a favorite local restaurant.
The Chateau de Gruyeres, a 15th-century fortified castle overlooking the town, has beautiful period rooms…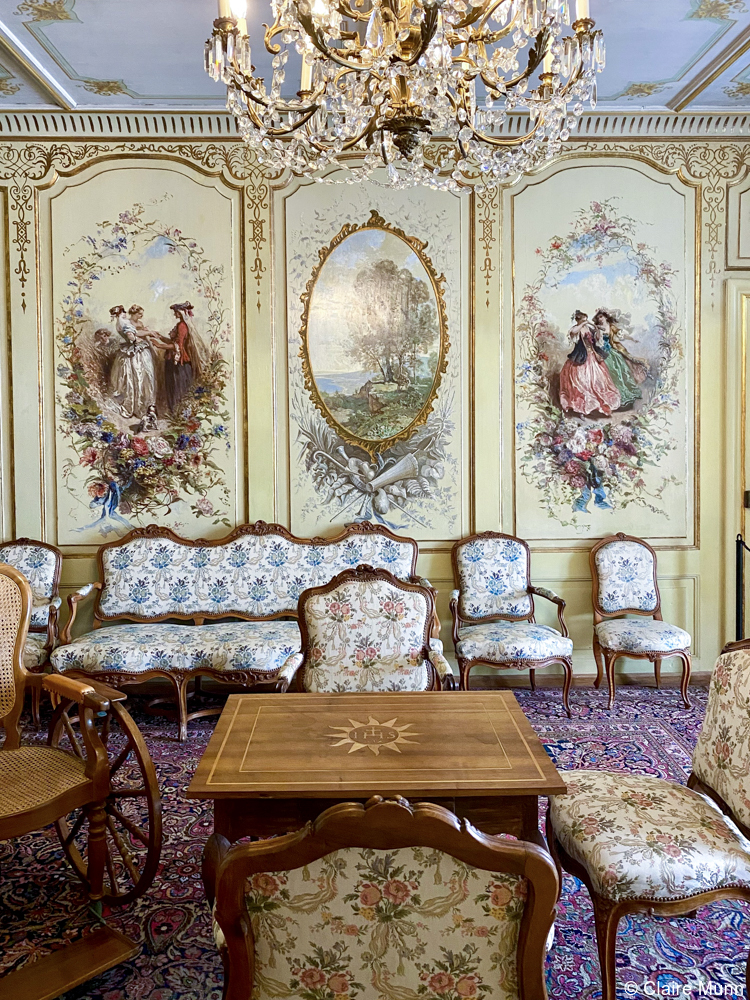 …and formal French-style gardens with spectacular vistas.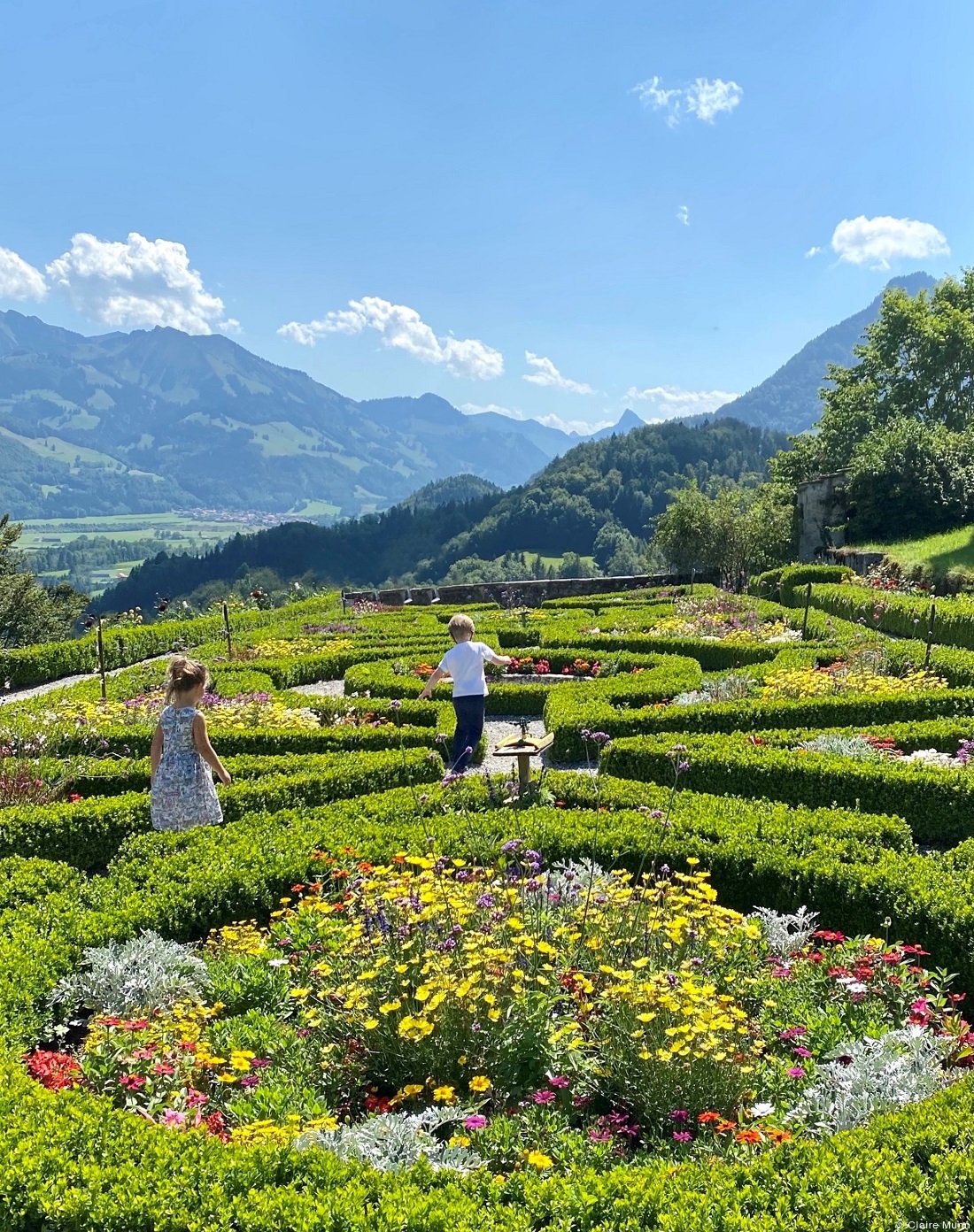 Artisans of Leisure also arranges tours of cheese- and chocolate-making facilities near Gruyeres.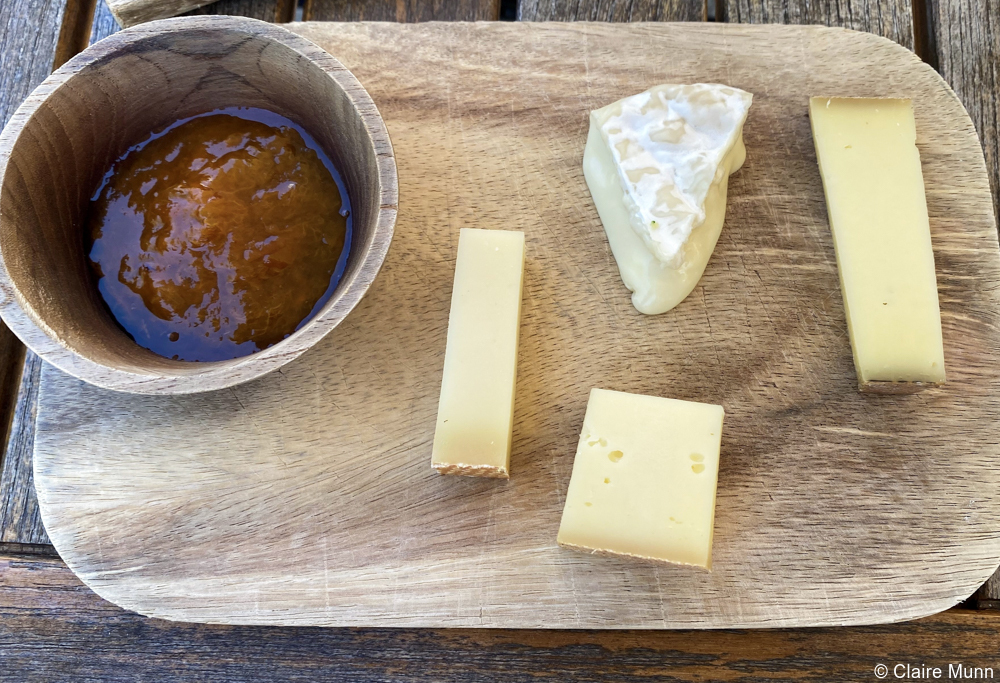 Q: What was one of the most picturesque places you visited?
A: This is hard to narrow down, but I have to say Lucerne, a beautiful historic town on Lake Lucerne in central Switzerland that is a longtime favorite with Artisans of Leisure travelers. With its spectacular setting, great cultural touring and luxurious hotels, Lucerne offers visitors the quintessential Swiss experience.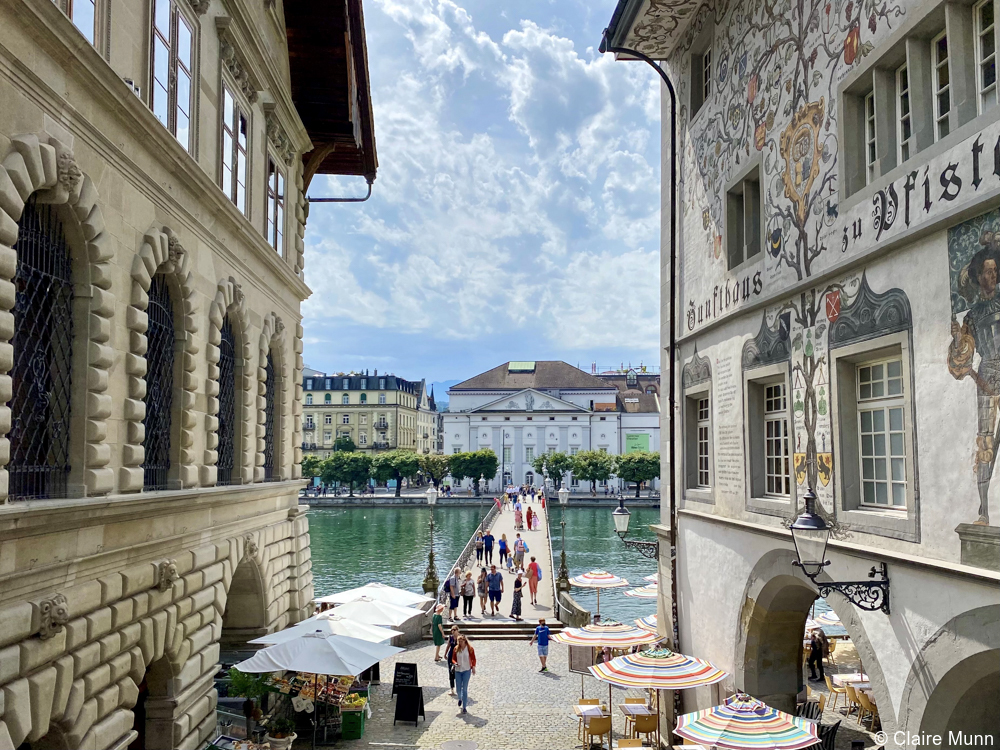 We loved exploring Lucerne's charming old town, a maze of cobblestone streets lined with medieval buildings decorated with colorful frescoes.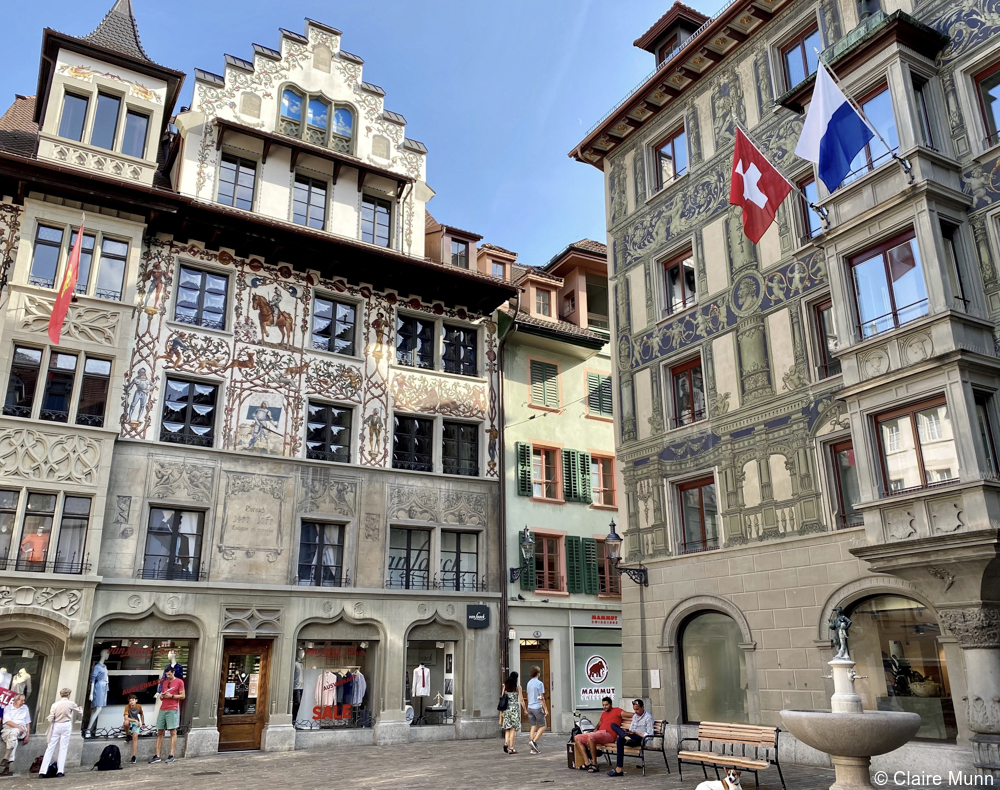 There are lovely market squares, an abundance of outdoor cafes and scenic waterfront promenades on either side of the Reuss River.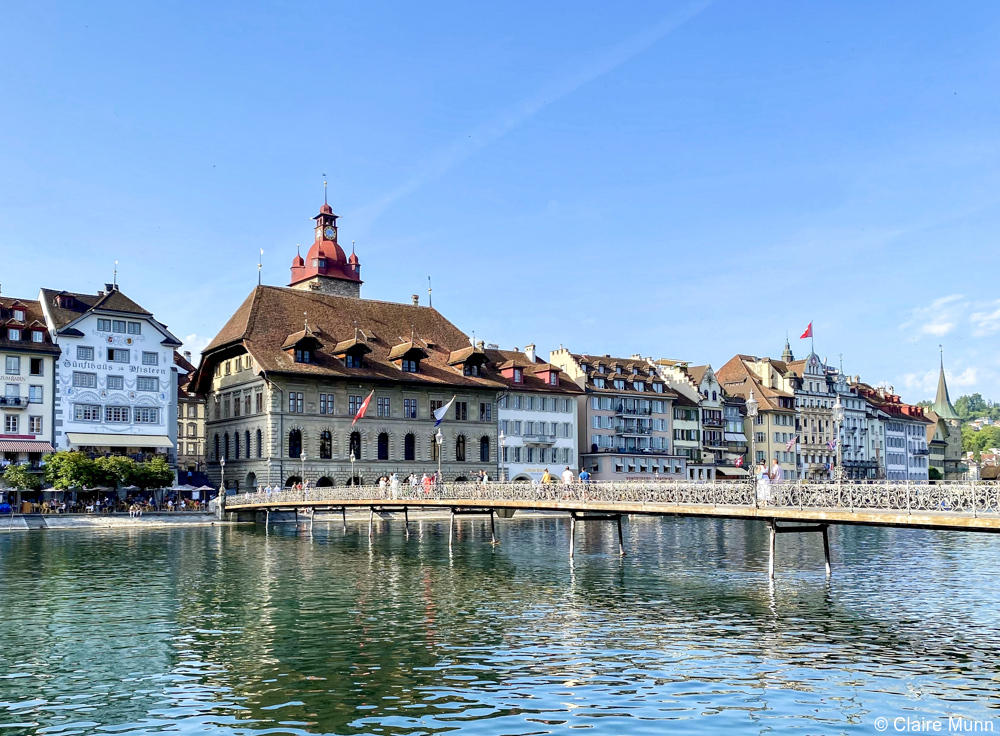 The 17th-century Jesuit Church has a wonderful baroque interior.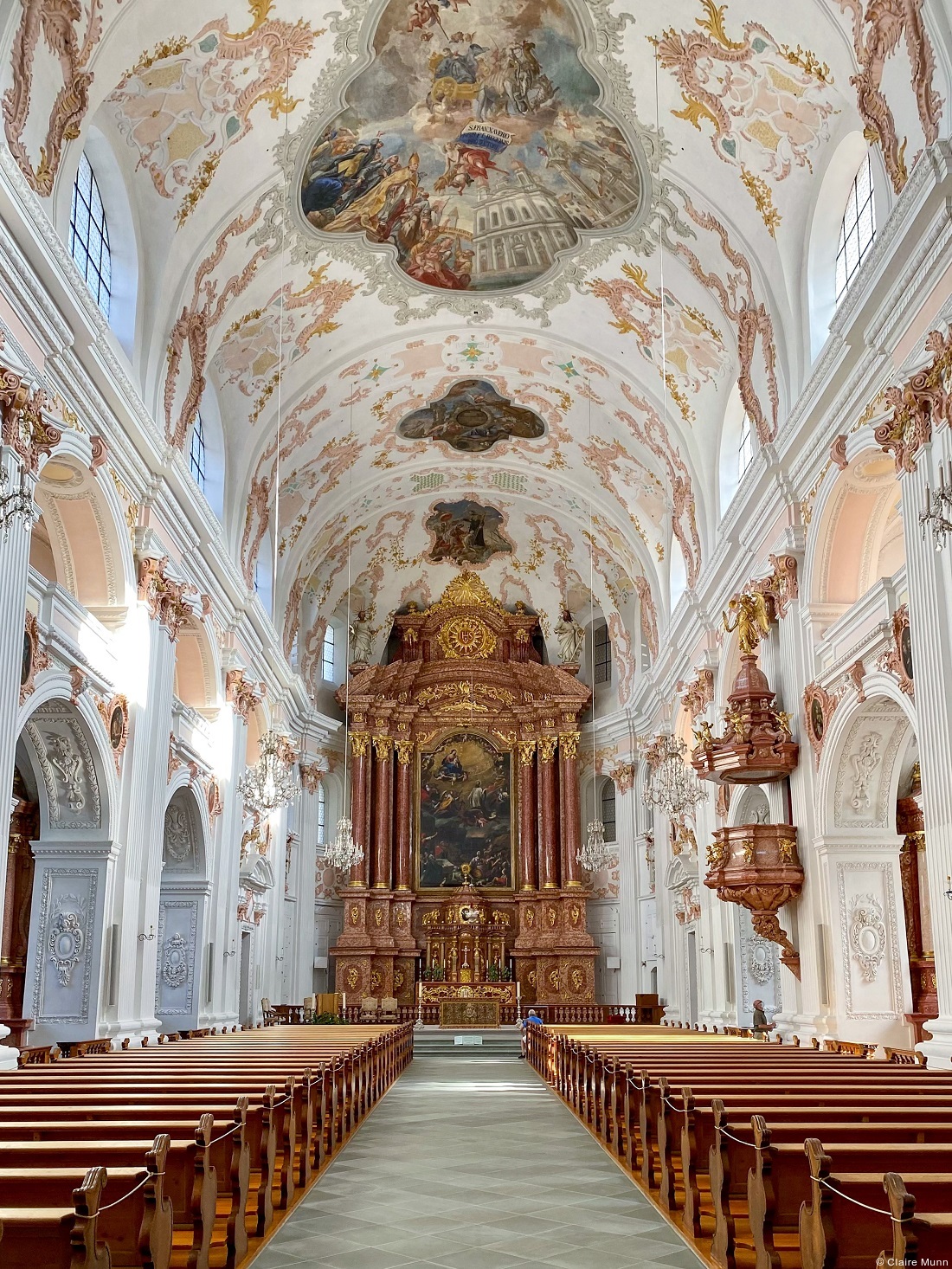 A highlight of Lucerne is the iconic Kapellbrucke (Chapel Bridge), a covered wooden footbridge over the river that dates to the 14th century.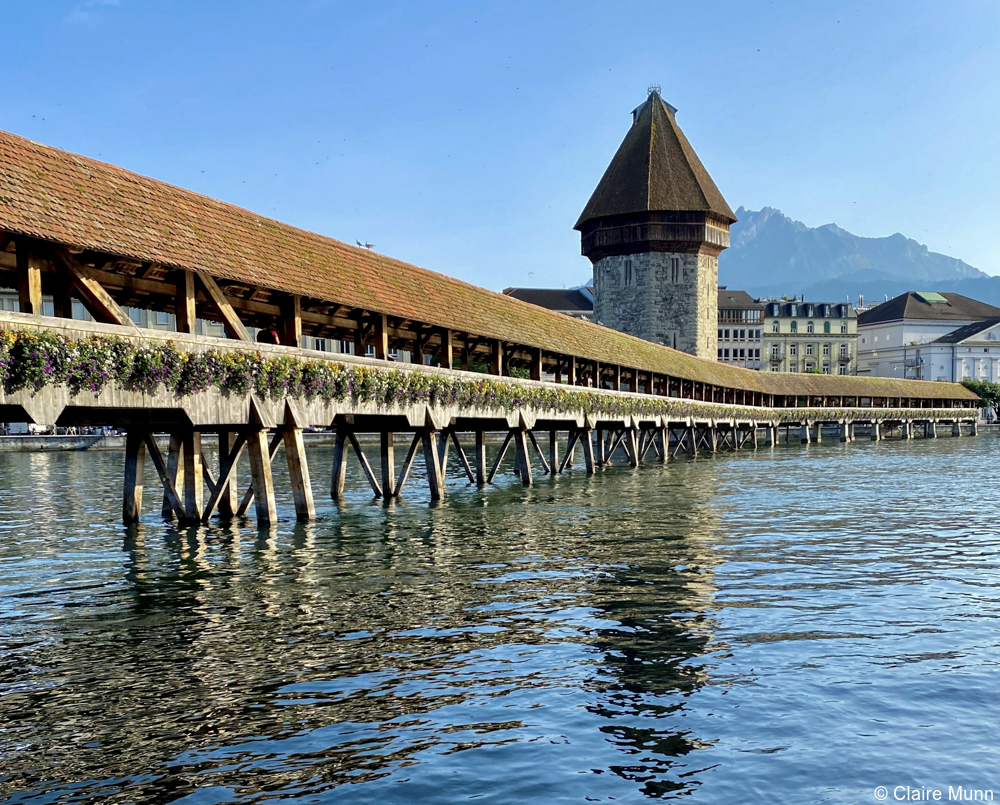 It's famous for the triangular paintings that decorate the roof trusses, a distinctive 17th-century public art form.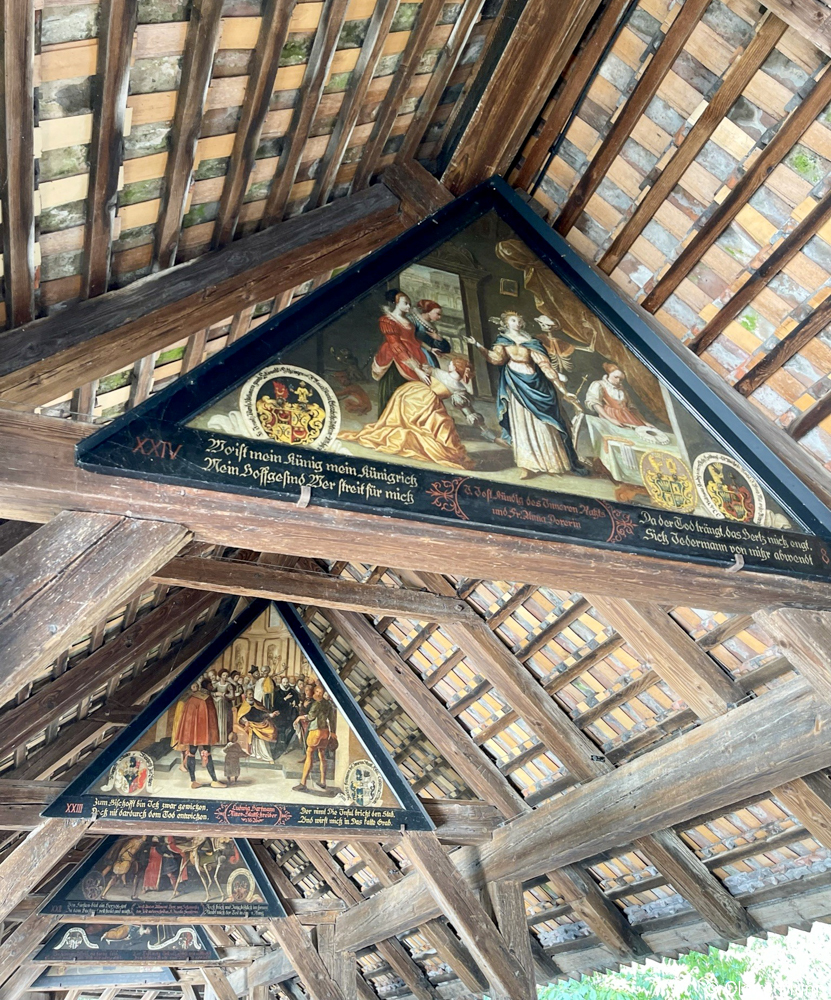 Nearby is the Spreuer Bridge, Lucerne's other medieval footbridge with paintings in its roof trusses.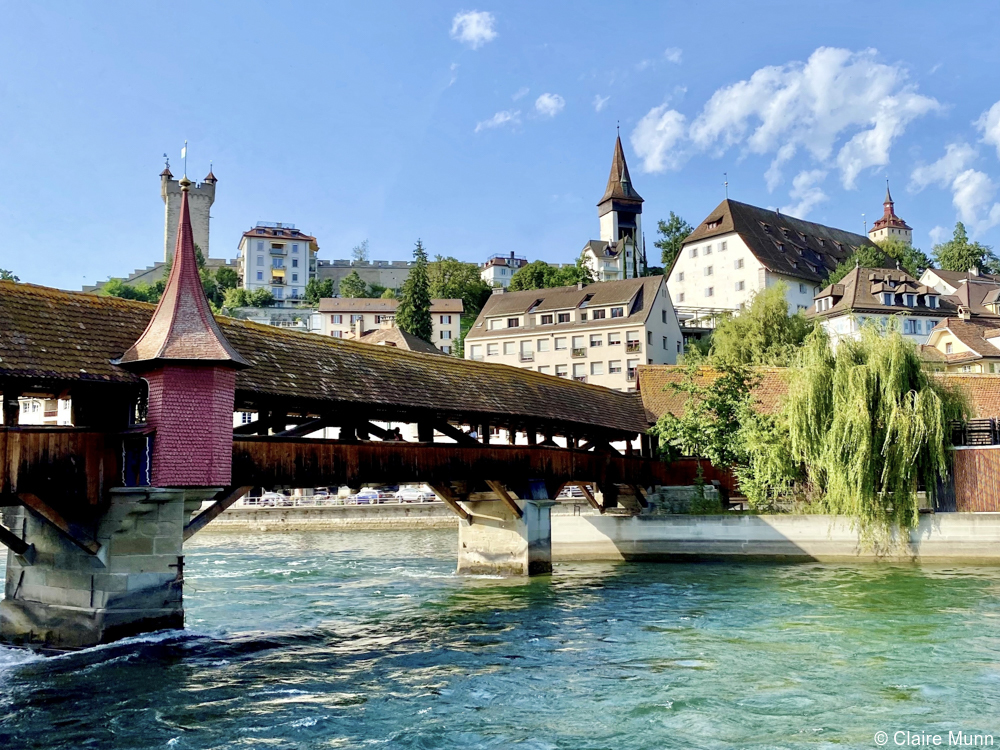 Unlike the Chapel Bridge paintings, which depict Swiss history and the lives of Lucerne's patron saints, the Spreuer Bridge painting have a more macabre "Dance of Death" theme. The paintings were supposed to remind citizens that earthly life is fleeting.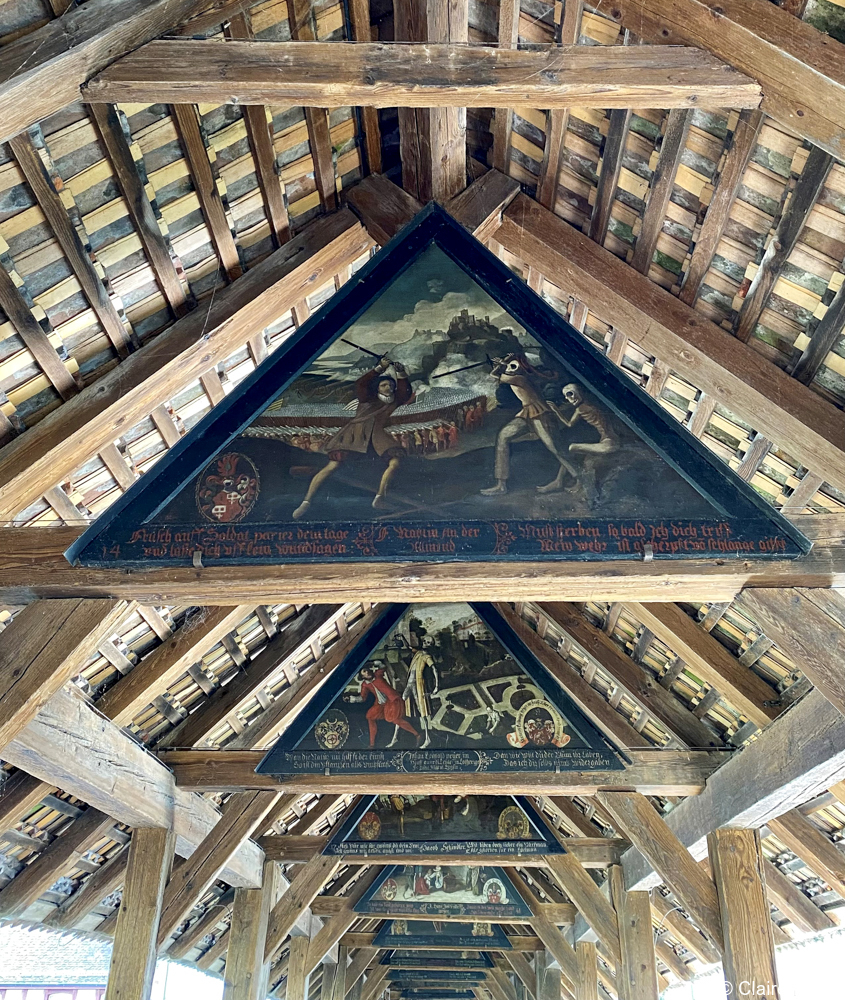 Lucerne is also a great base for exploring the surrounding mountain landscapes, which are spectacular. During her month-long stay in Lucerne in 1868, Queen Victoria wrote in her diary of the setting, "I find it hard to believe my eyes when I look at it! It looks like a painting or an ornament – a dream!"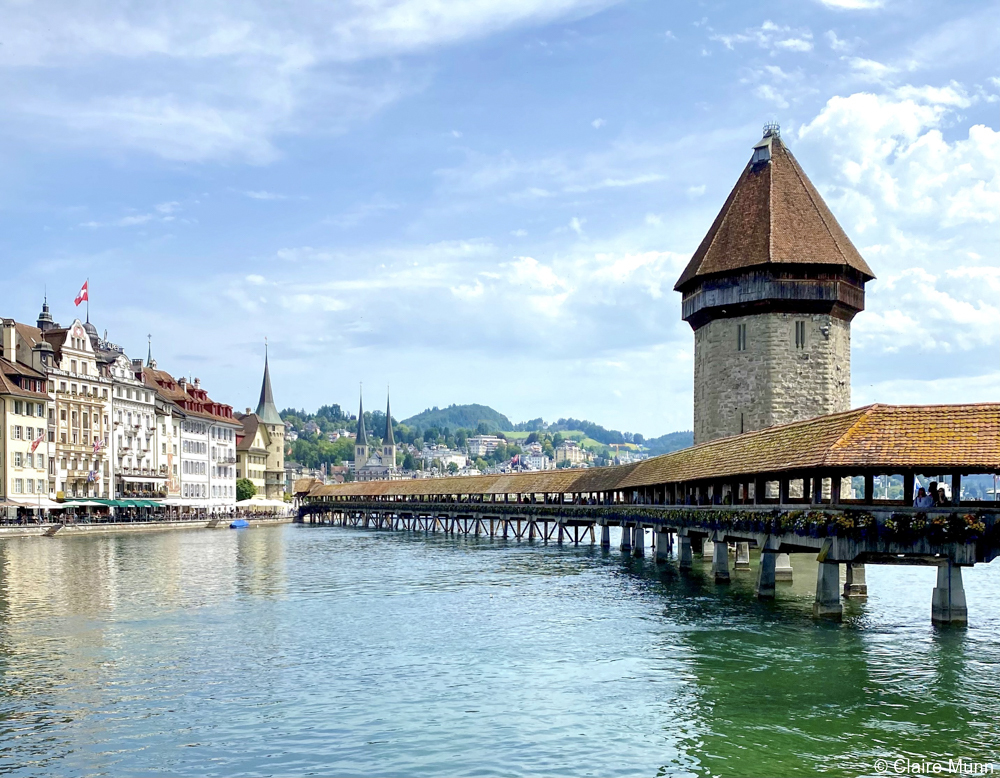 Queen Victoria ascended both the nearby Pilatus and Rigi mountains to experience their famous panoramic vistas firsthand. Although she made the ascent on a pony, visitors today can take the more convenient cogwheel train or cable car to the mountain summits. Visiting Pilatus or Rigi is a highlight of any visit to the Lake Lucerne region.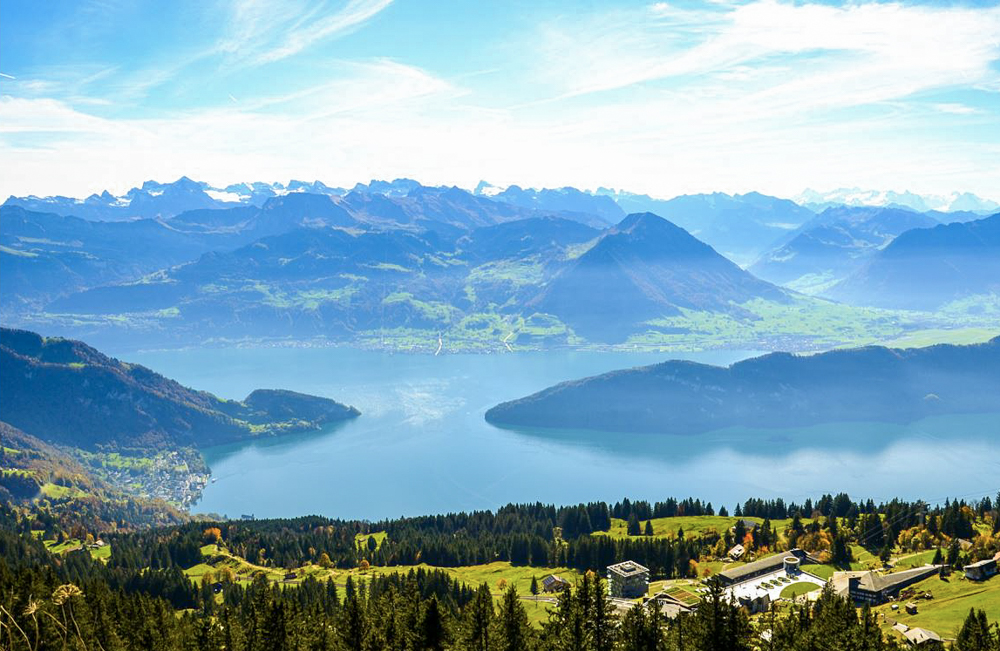 Q: What was a favorite food experience?
A: One of my favorite dining experiences was lunch at Park Hotel Vitznau. An exclusive hotel on Lake Lucerne, it's known for its outstanding dining (its restaurants hold three Michelin stars between them) and spectacular setting. It's also ideally positioned for visiting nearby Mount Rigi.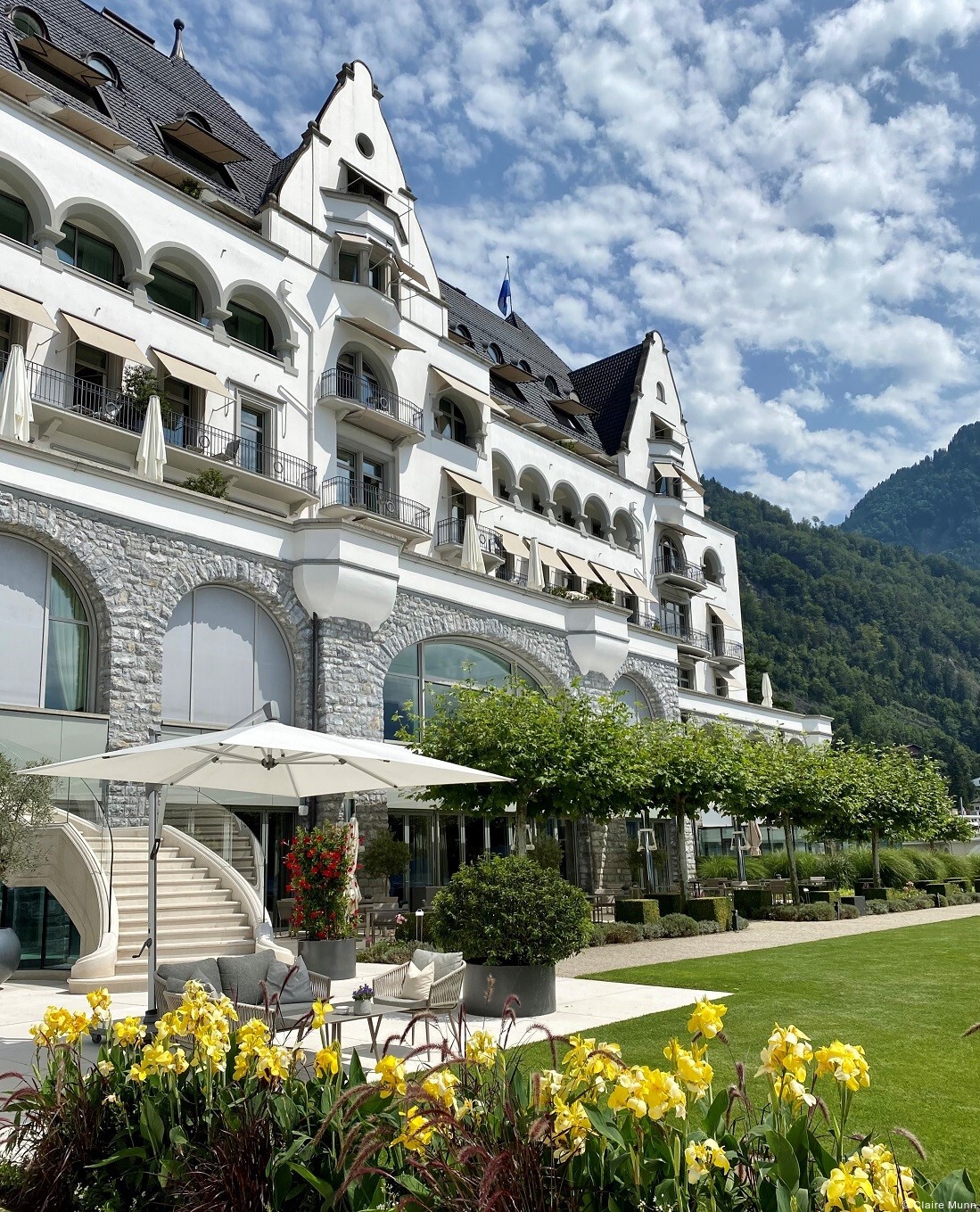 The al fresco lunch on the lake terrace was incredible and I highly recommend it for any visiting foodies!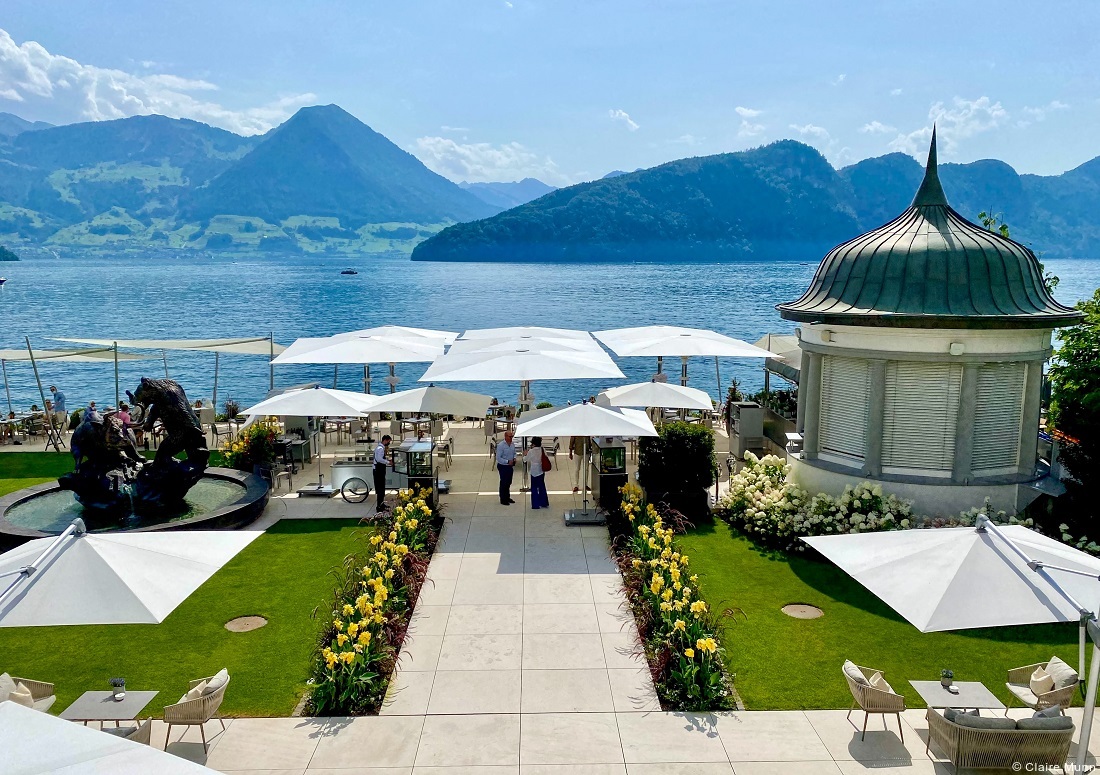 Even the ice coffee was a work of art.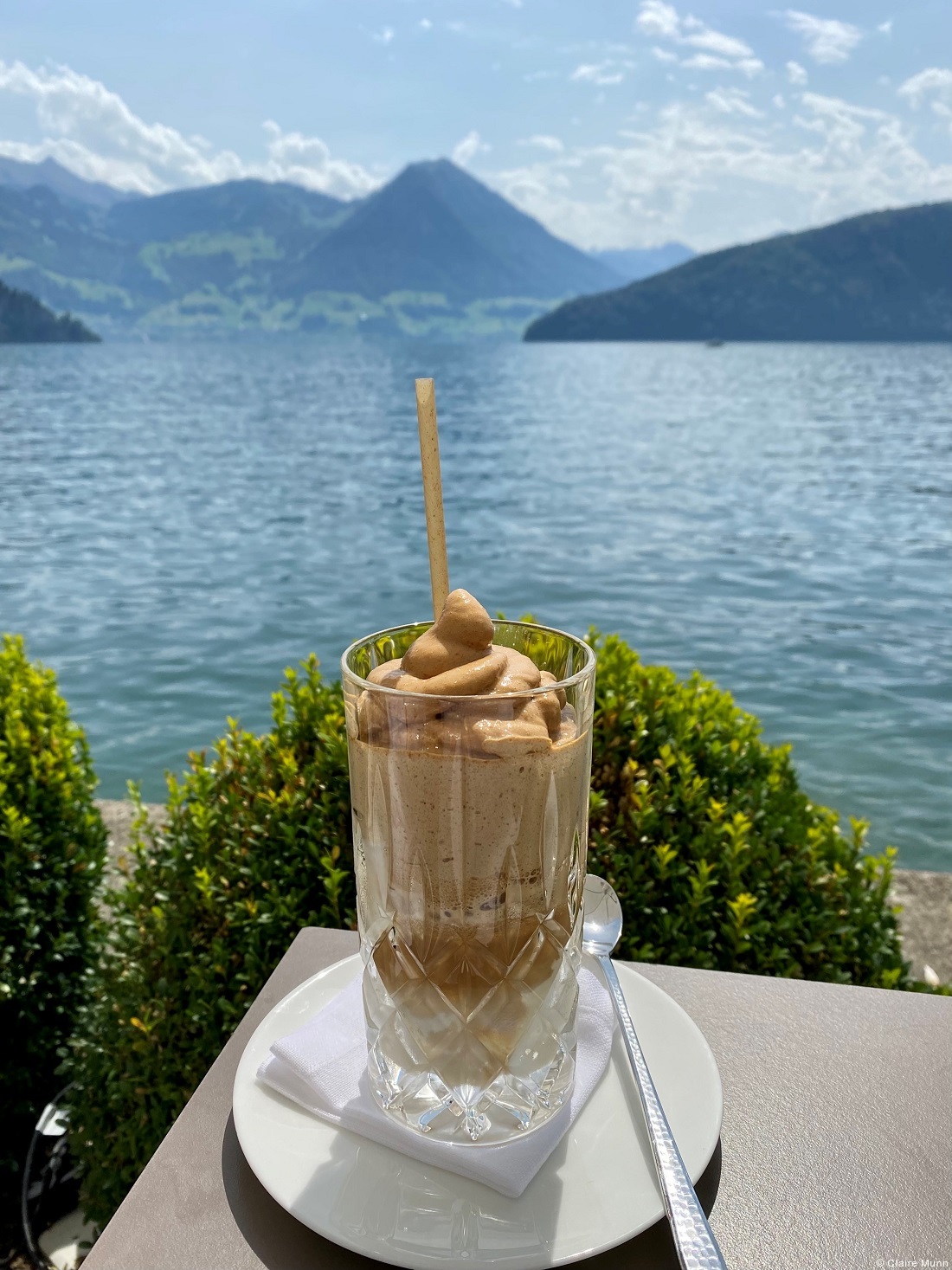 Artisans of Leisure arranges private luxury tours throughout Switzerland that feature the top cultural, scenic and culinary highlights and exclusive insider experiences. Contact an Artisans of Leisure travel specialist to begin planning a customized luxury tour of Switzerland.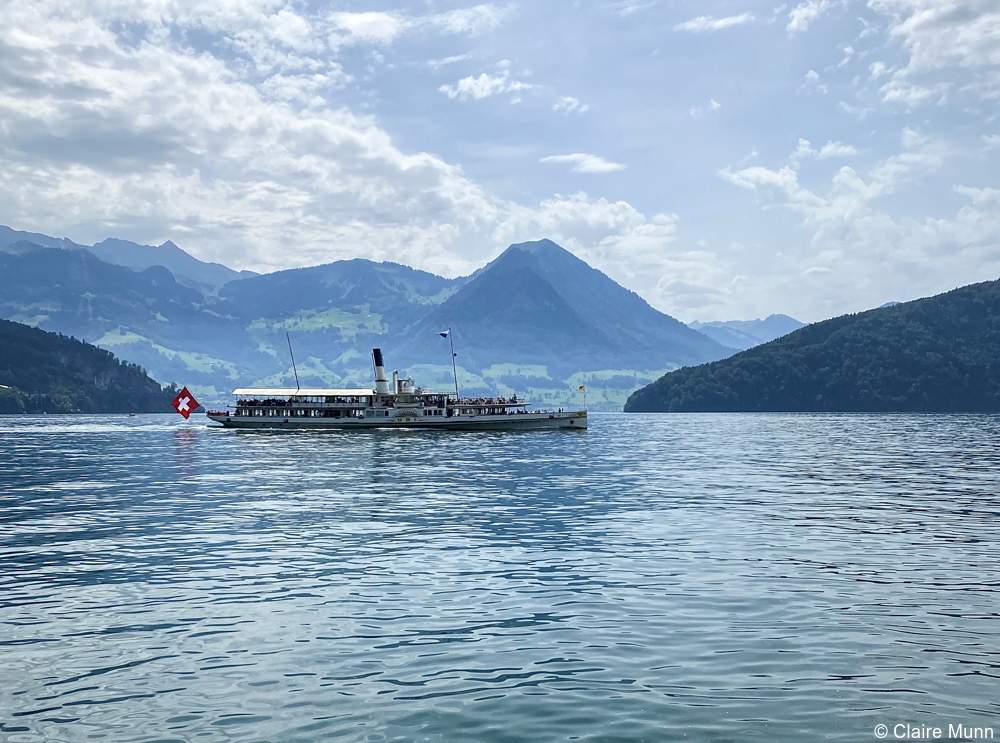 Destinations: Europe, Switzerland
Tags: Beau-Rivage Palace, Chapel Bridge, Chateau de Chillon, cheese, cheese tours, family travel, food and wine, Gruyere, Gruyeres, history, interiors, Lake Geneva, Lake Lucerne, Lausanne, Lavaux vineyards, Lucerne, Lucerne Old Town, luxury Switzerland tours, Montreux, Mount Pilatus, Mount Rigi, multi-generational, Park Hotel Vitznau, private wine touring, Queen Victoria, Swiss Alps, Swiss cuisine, Switzerland, UNESCO World Heritage Site, vineyards, wine, wine tasting, wine tour